May we present to you Eugene's 1971 BMW 2002 a cool story and a cooler car.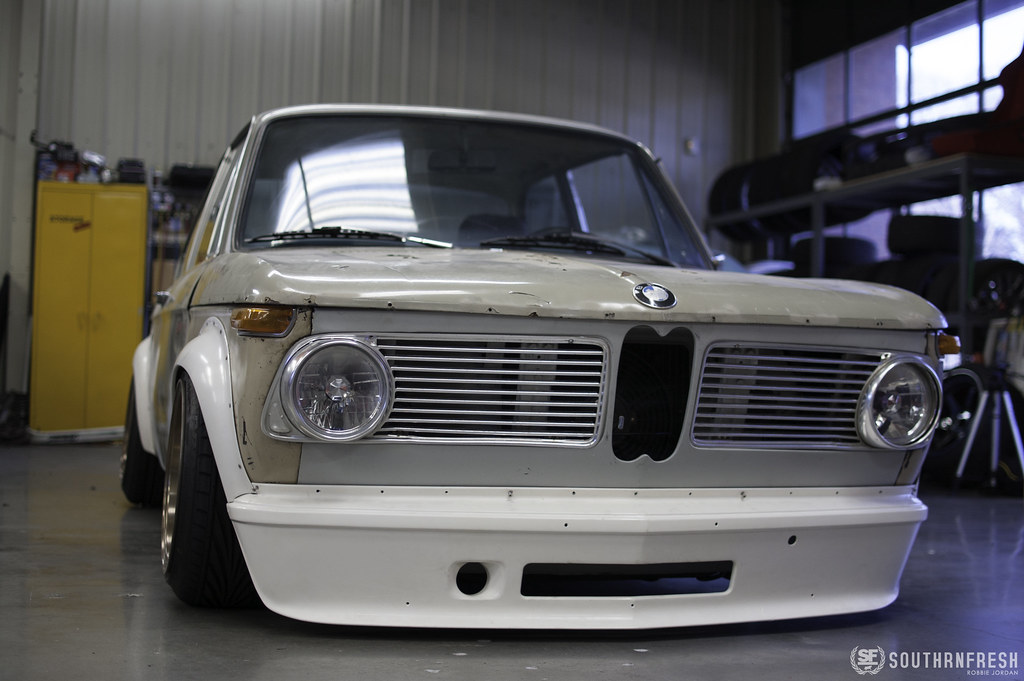 Eugene is a man with a passion for racing history and has even helped write some history himself. Eugene and his buddy's are arguably responsible for kicking off Atlanta's drift scene years ago. This passion has led him down the path of owning many cars, a few of which have stood the test of time and remained close to his heart. His automotive expeditions extend far beyond the influences of Japanese imports and drifting. This is no more evident than by the long time project that is his 2002.
Eugene has been cooking up his recipe for one of the most amazing 2002's we've ever seen. This project has been in the works for close to a decade, and rightfully so. It takes time to build something that is entirely unique; something that can't be replaced, and frankly never should be.
Eugene says that the 2002 was an adventure he wanted to pursue ever since high school and I must say we are glad he followed through. Eugene plans for a balance between a mild restoration with equally mild modification.
Sourcing and fitting the NOS BMW turbo flairs and air dam really give this car an aggressive look. The car really speaks for itself and has that perfect balance of vintage nostalgia and modern styling.
"This car keeps me in touch with old cars, before the days of computers and fuel injection. I enjoy that I can work on a carburetor, do valve adjustments, adjust steering boxes. Any modern modifications done to this car, I build it myself."
-Eugene
I think we can all respect the direction Eugene is taking with this outstanding project. Holding true to automotive passion and not getting thrown off by trends that come and go is extremely motivational. Perfection is certainly not achieved over night, but I will say this: when this project reaches completion, we will be there camera in hand.