Another season begins, and another round of FD Atlanta is in the books. Widely known for being one of the rowdiest, hottest, and most fan-engaging tracks on the schedule, this year didn't disappoint.  
 Video By: Charlie Banks

Photos By: Jonathan Davis – Kent Foster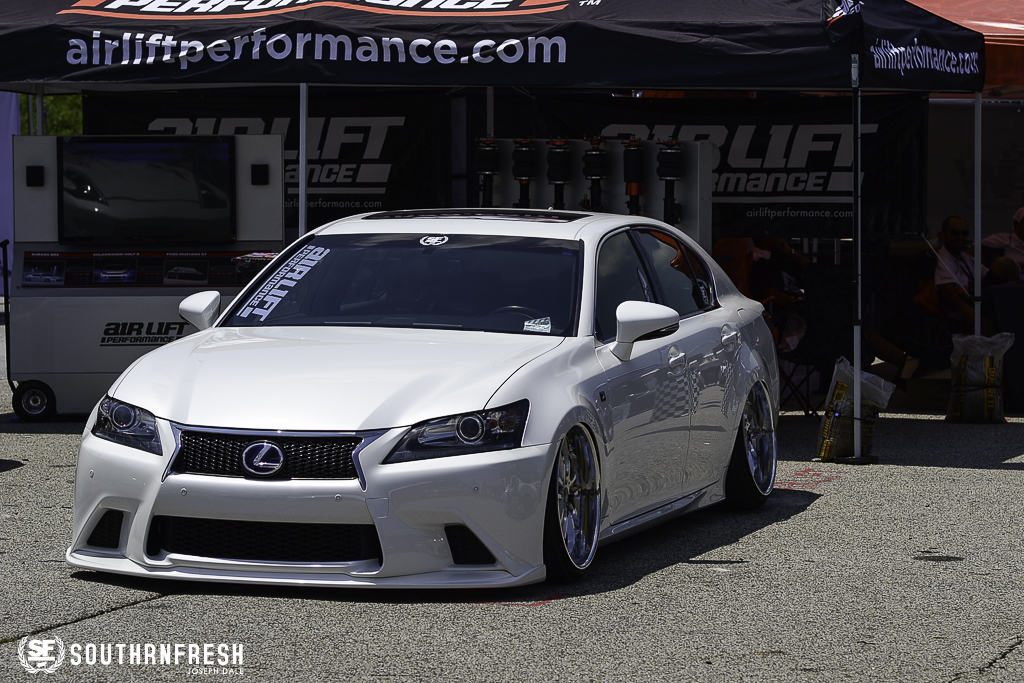 Formula D at Road Atlanta is one of the best events for us in Atlanta.  The atmosphere is special, and almost everyone makes it out.  AirLift was kind of enough to give a special parking spot to Cliff and his Lexus GS F Sport, and Larry's Q45.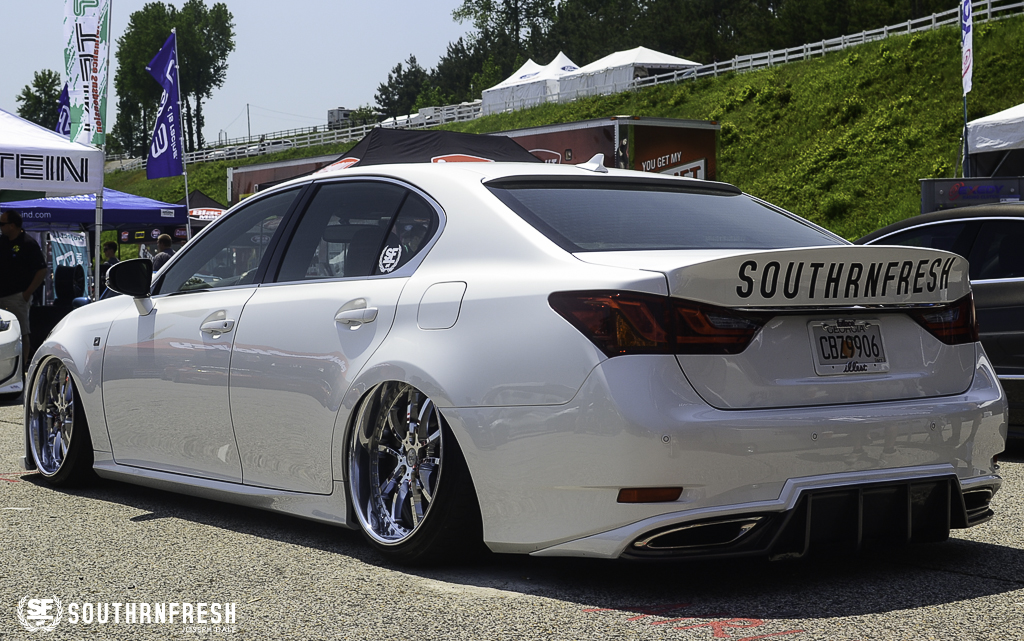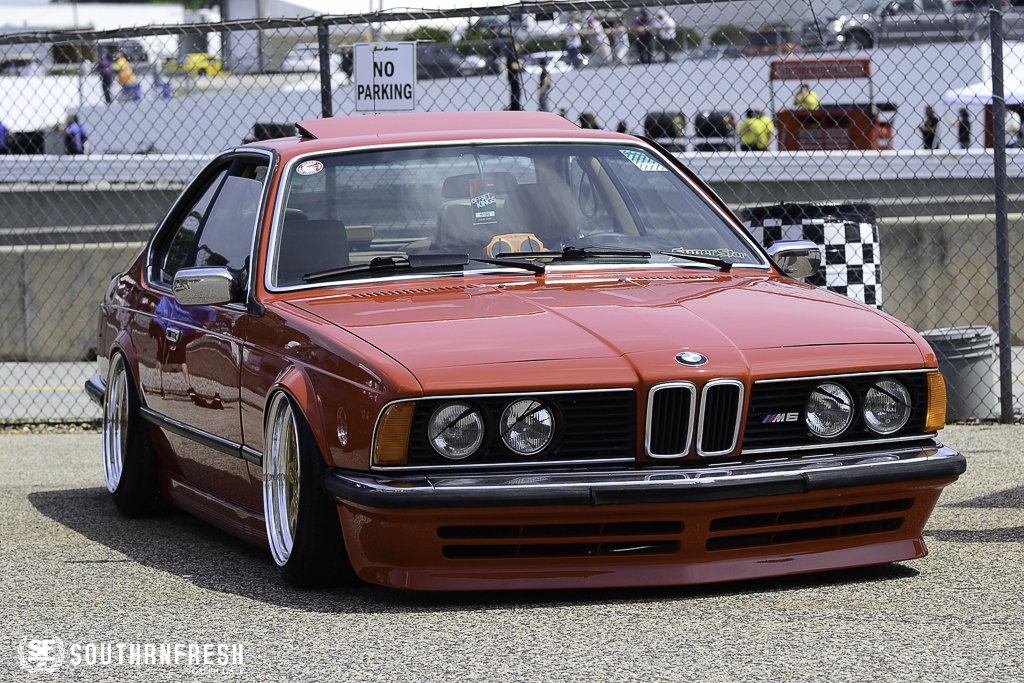 The Fatlace Offset Kings show was moved from the upper mid level lot, to down below on the far end of the pavilion.  It made for a better layout.  People could actually move around the cars and check it out from all angles.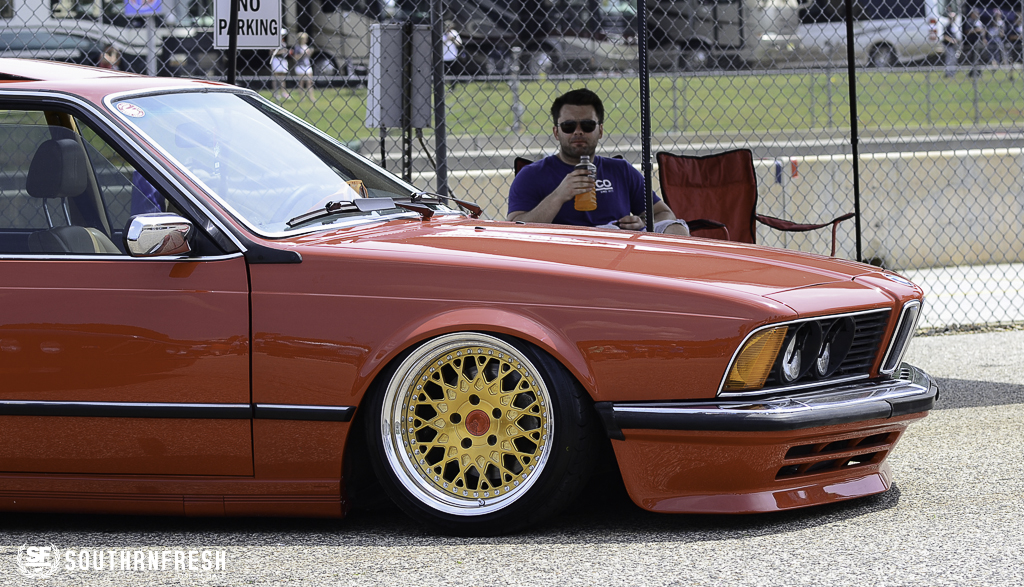 One of the new cars straight out of the shop was Zeek's M6 bagged with Airlft management and on Ag Wheels.  Put together by Superstar Customs in Atlanta.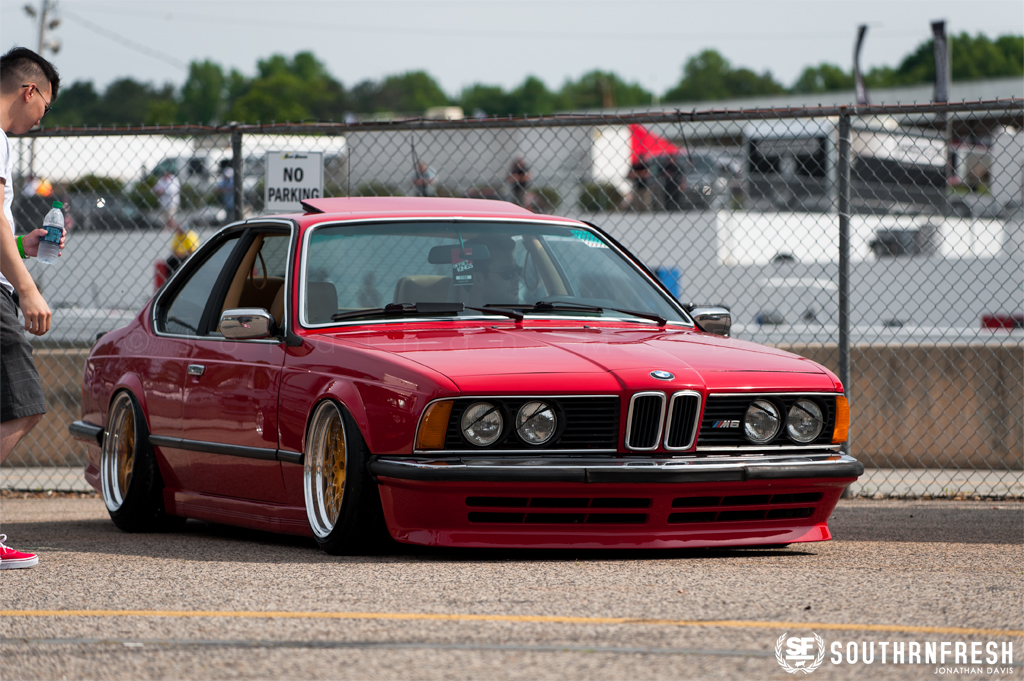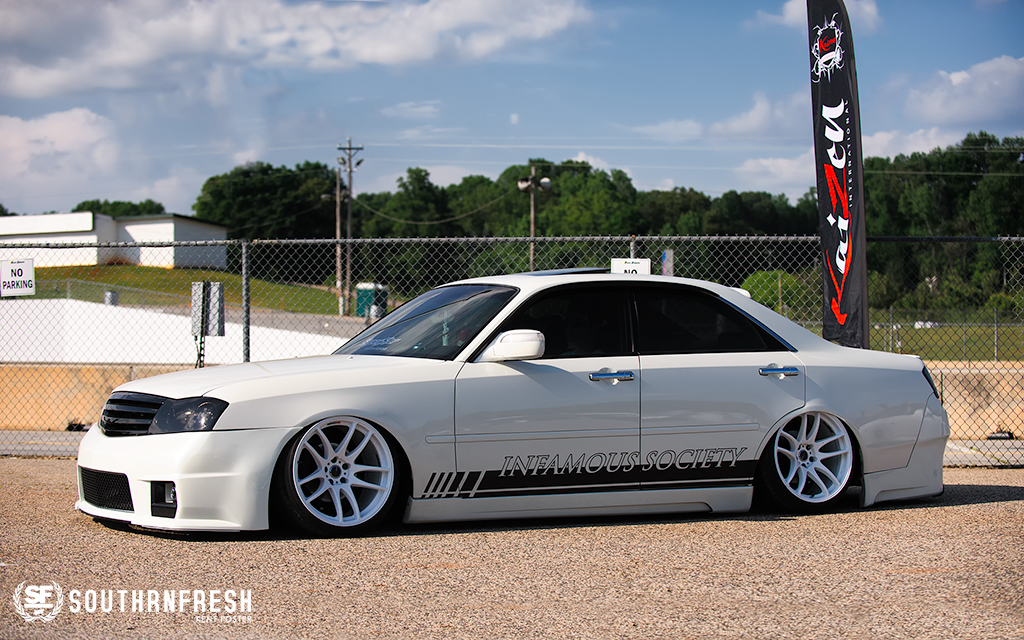 Patrick's Infiniti M45 another car done by Superstr Customs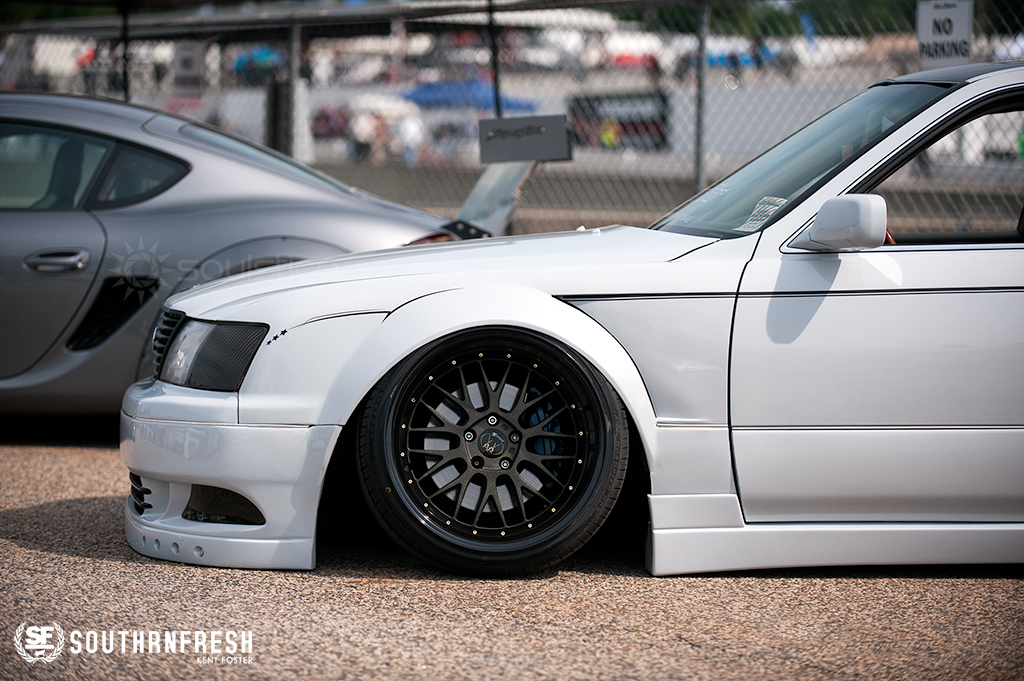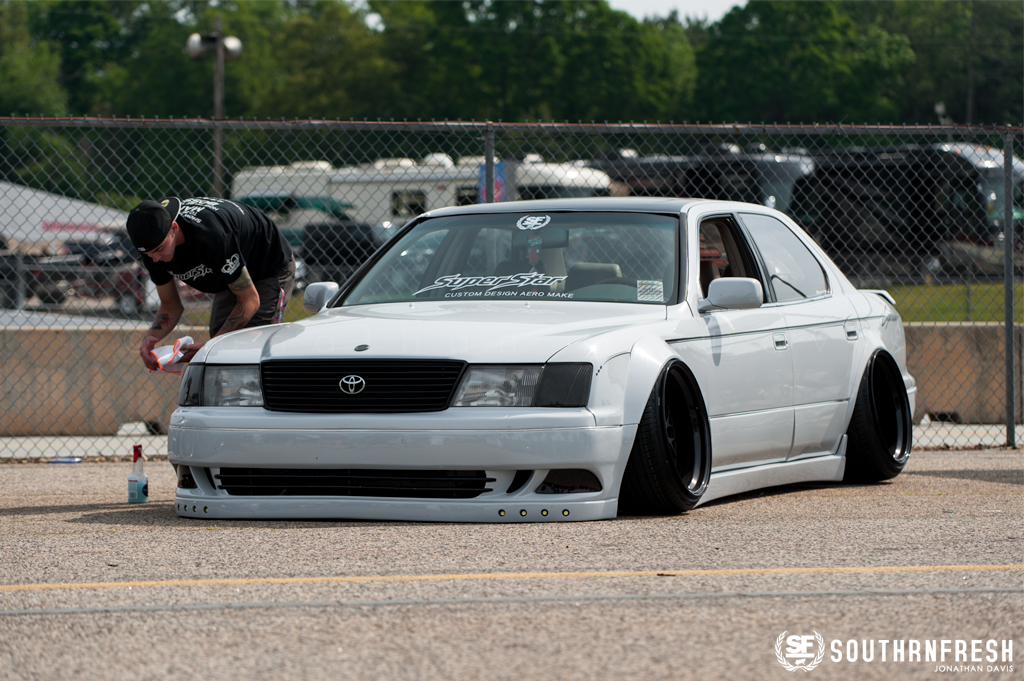 Justin Butera's LS400 built by Superstar Customs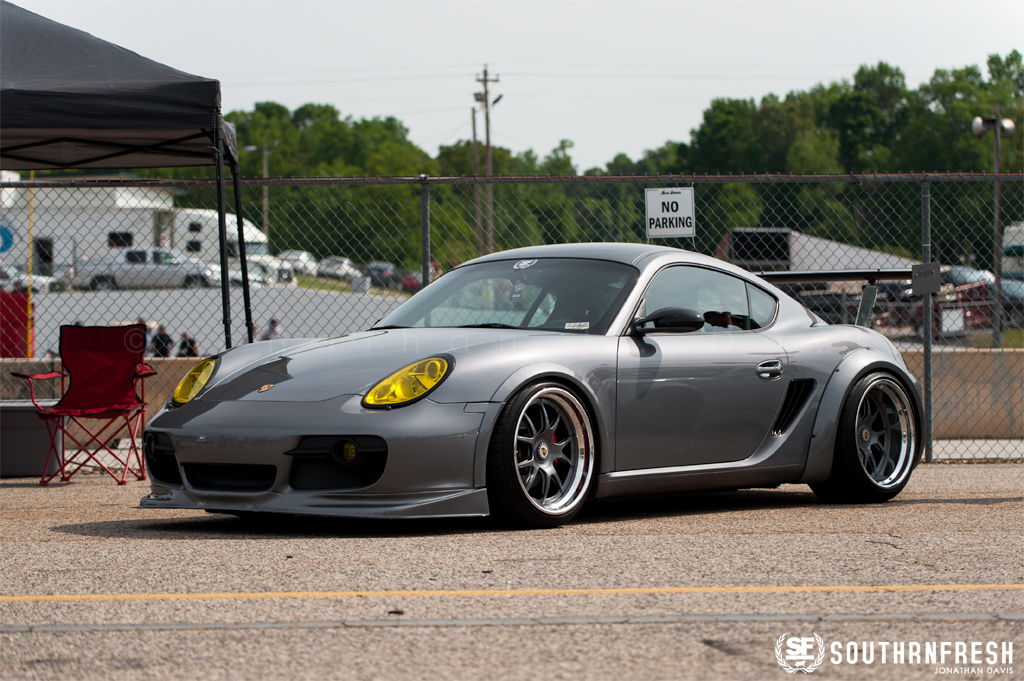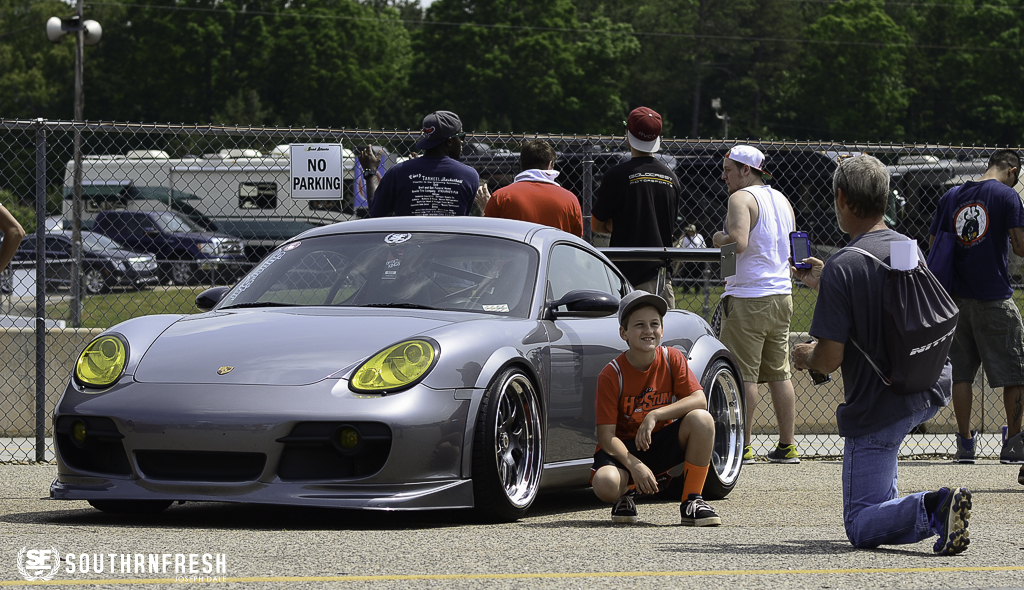 Another favorite was Johnny's Porsche Cayman(more on Johnny's Porsche)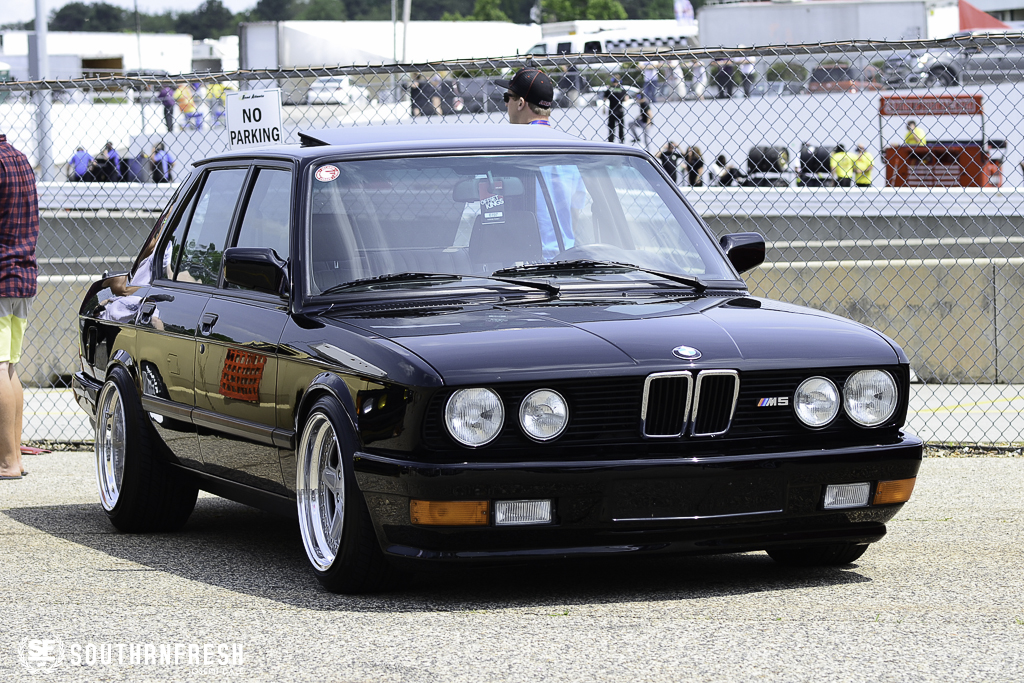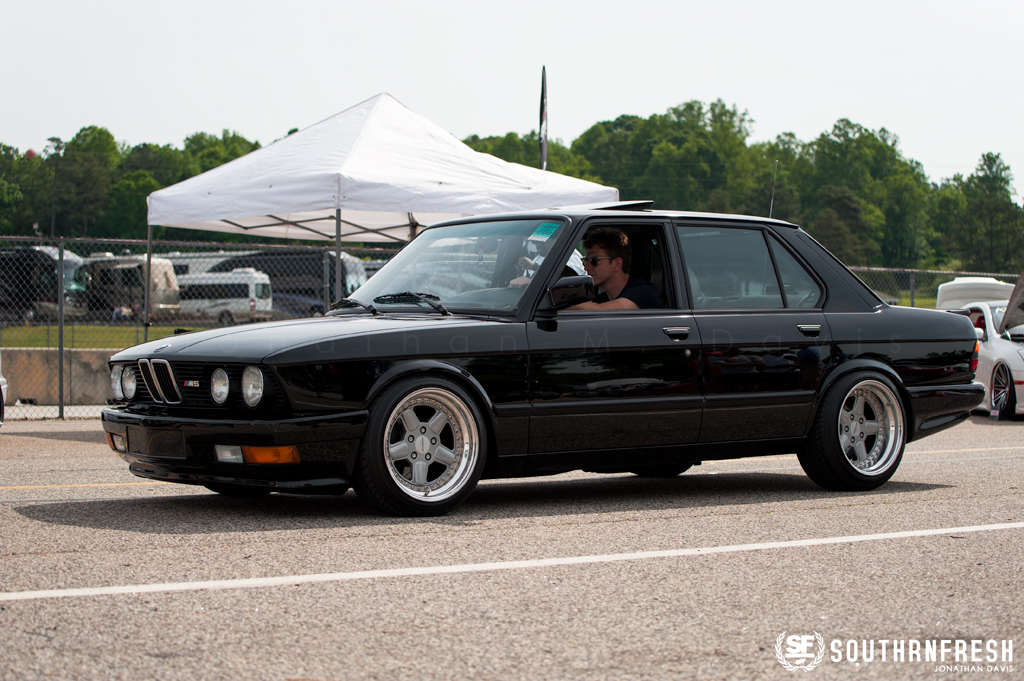 Joseph's BMW M5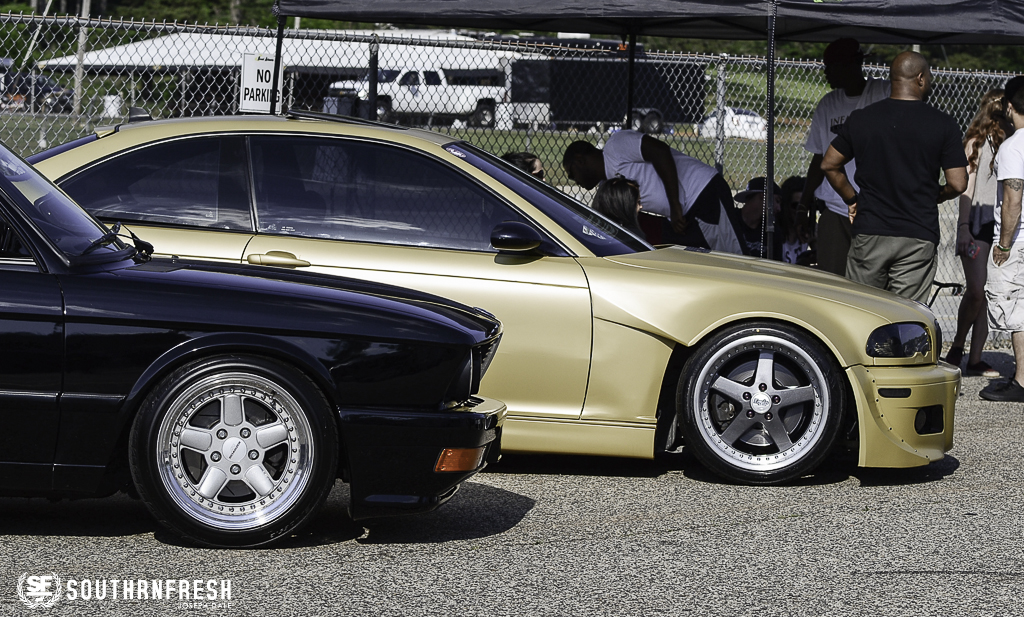 Joseph's M5 and Nick's M3 fresh out of Superstar Customs also with a custom widebody.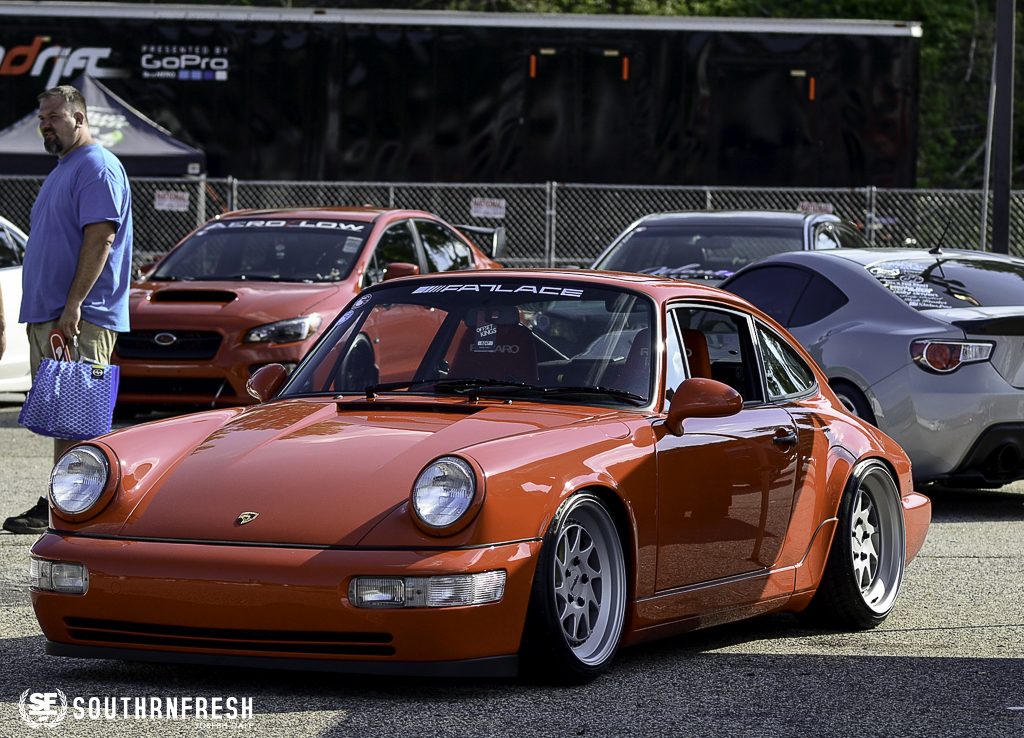 Dan Young's Porsche on Rotiform wheels
DJ Vega providing the tunes for the Fatlace show.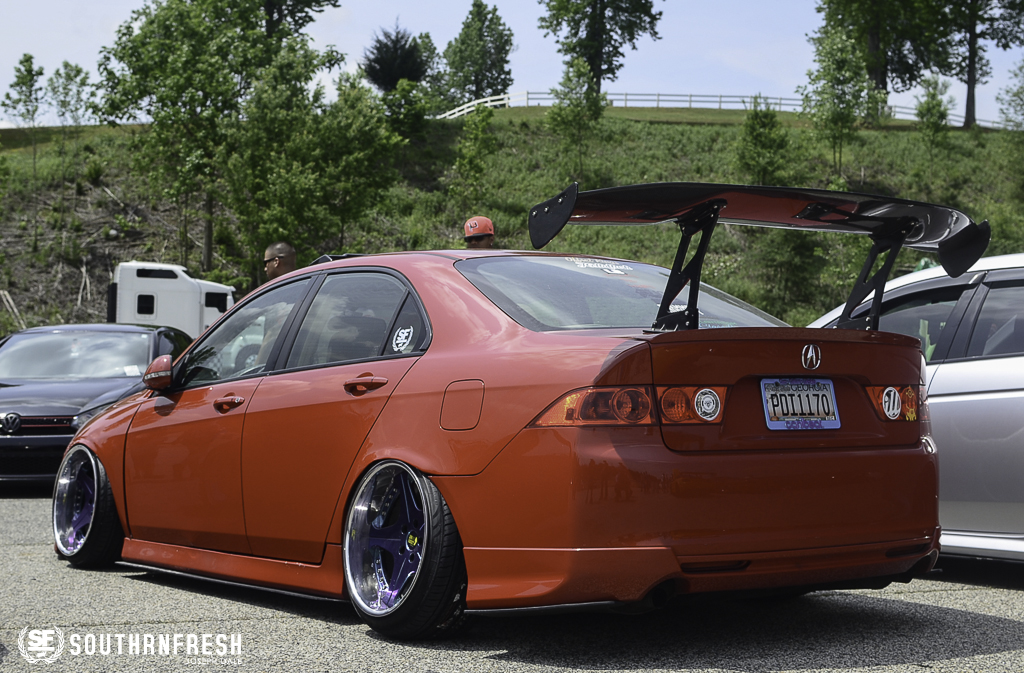 Tommy's TSX taking home best static again for the 3rd year in a row.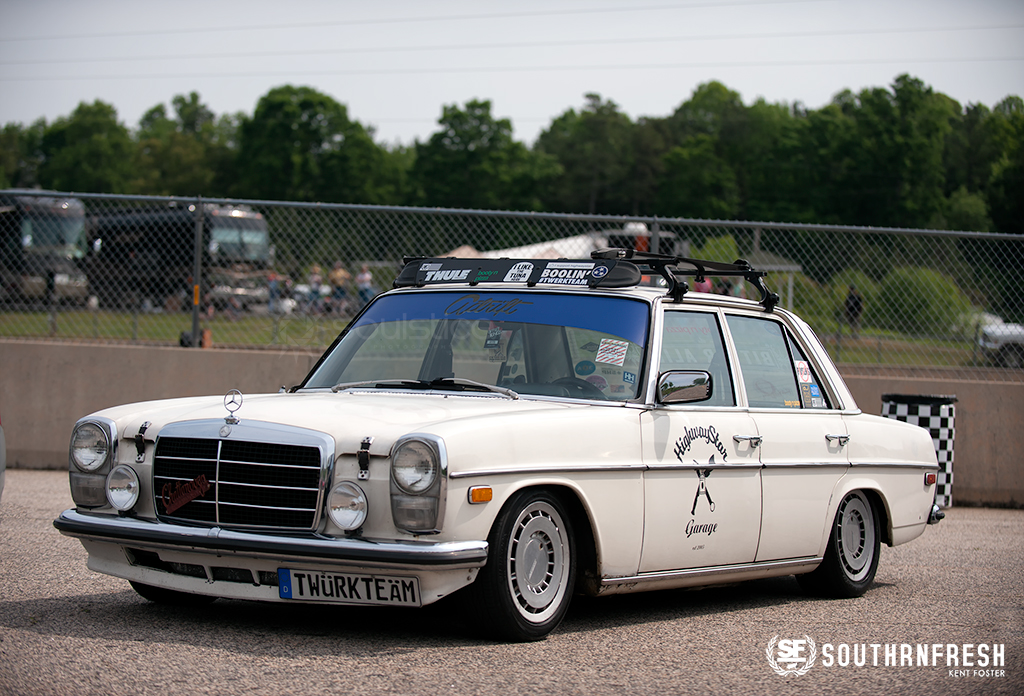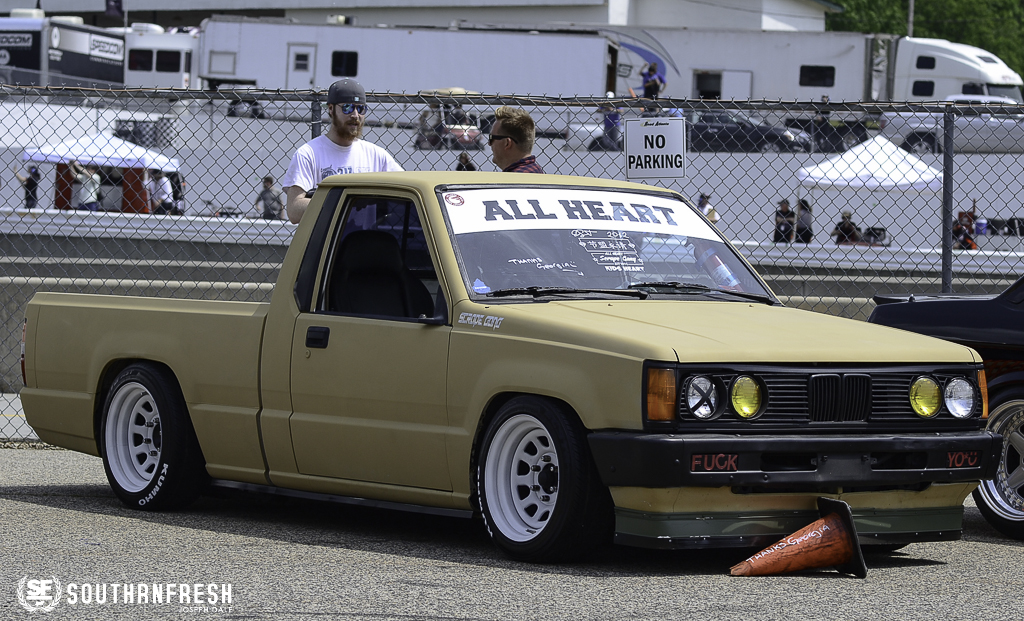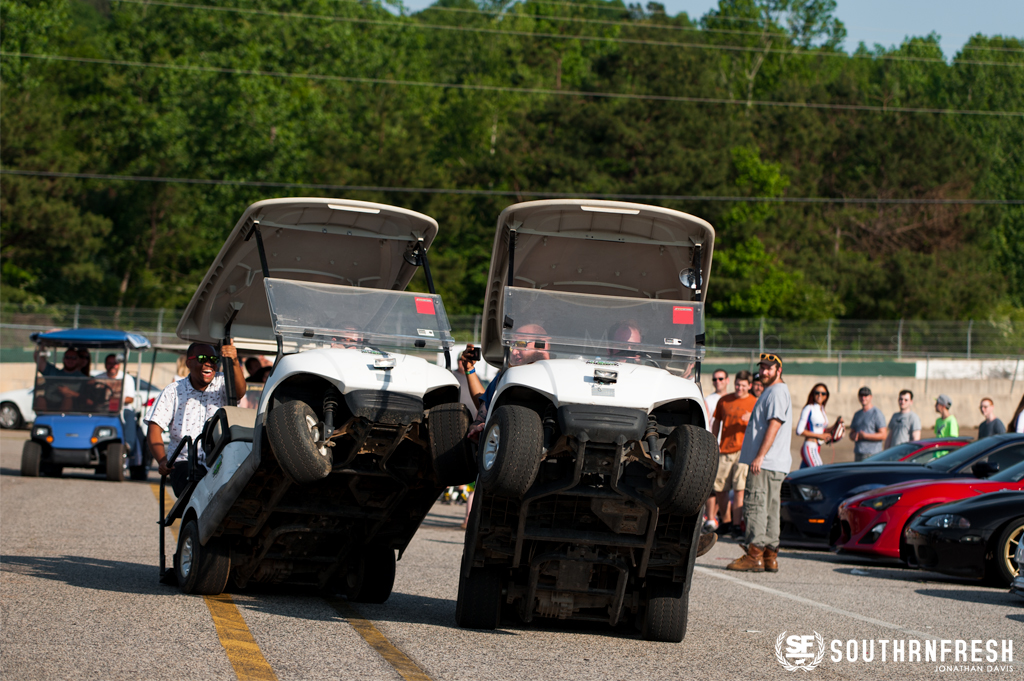 The foolery being done in the carts during the Top 16 break was crazy.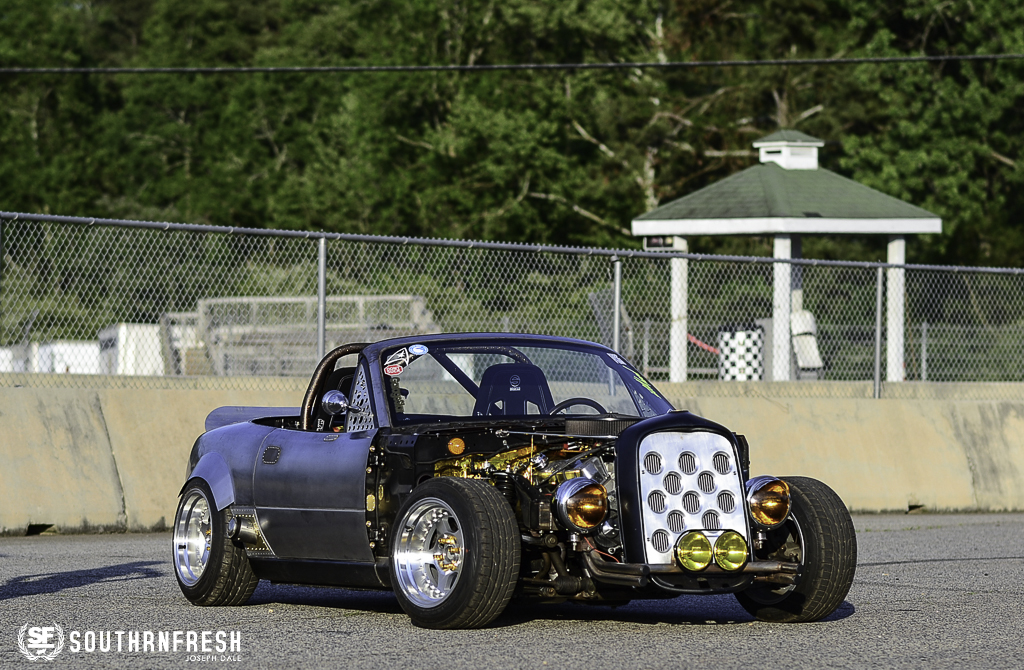 Tommy's boss roadster.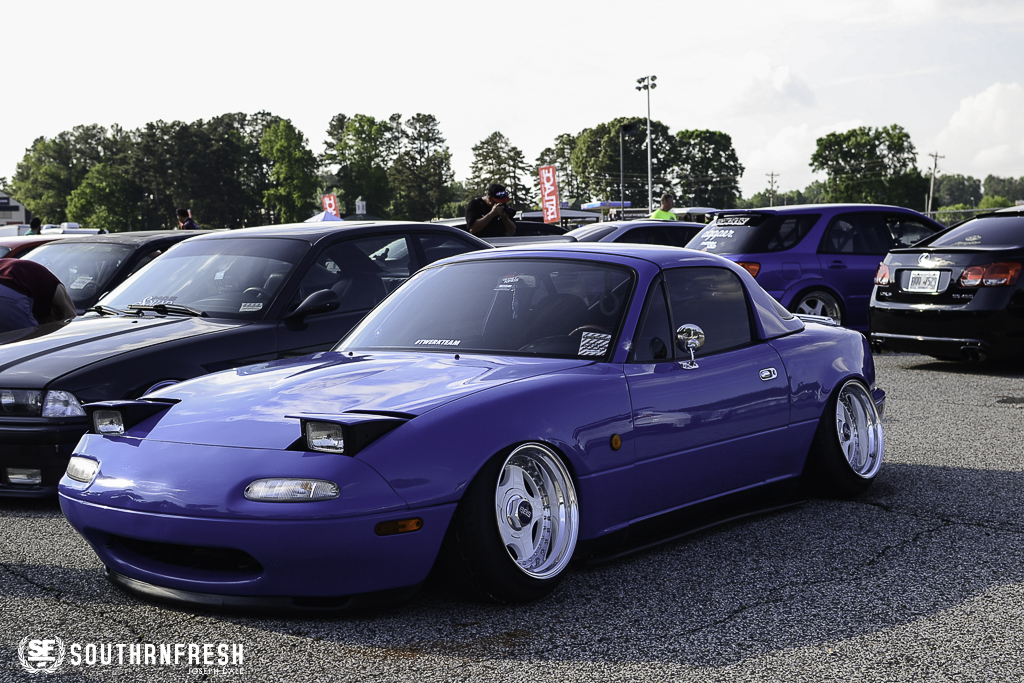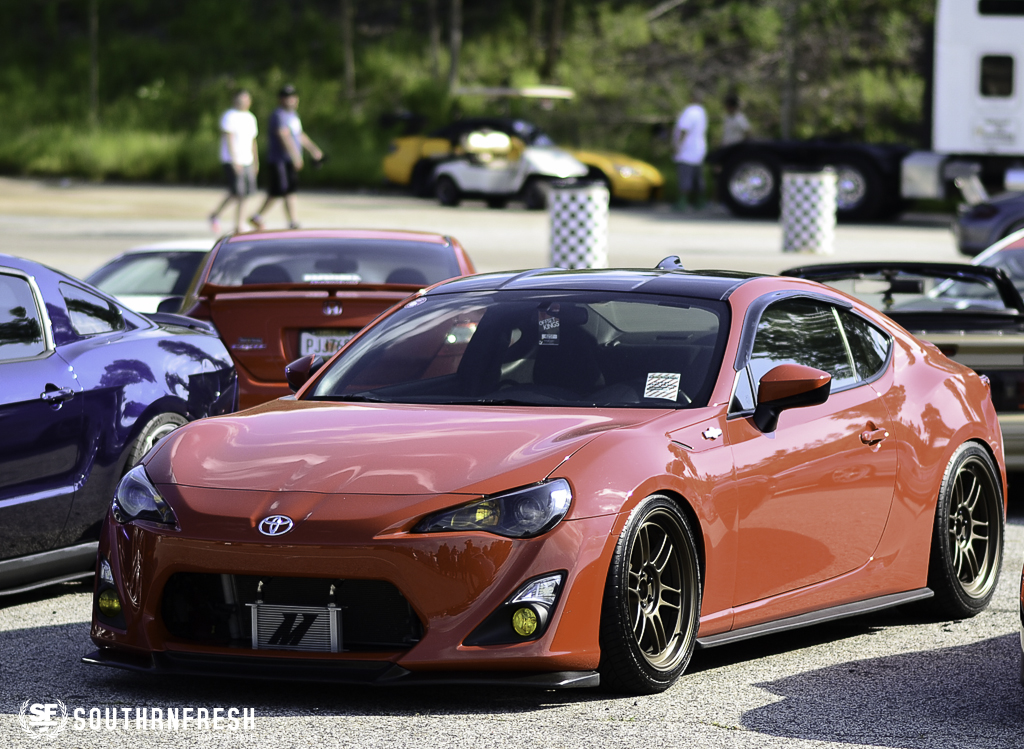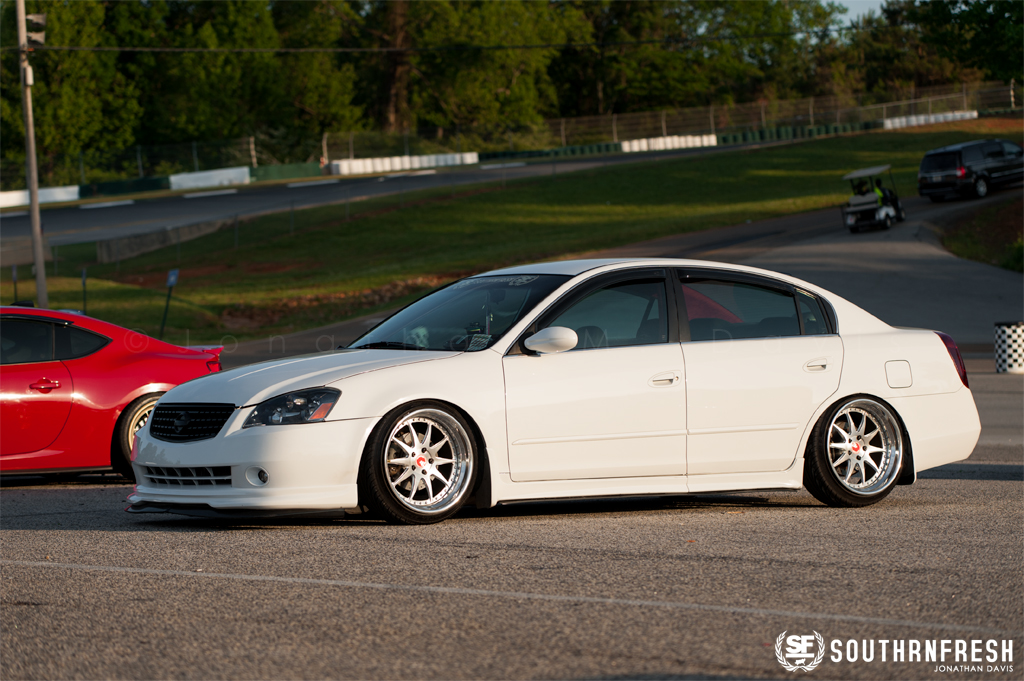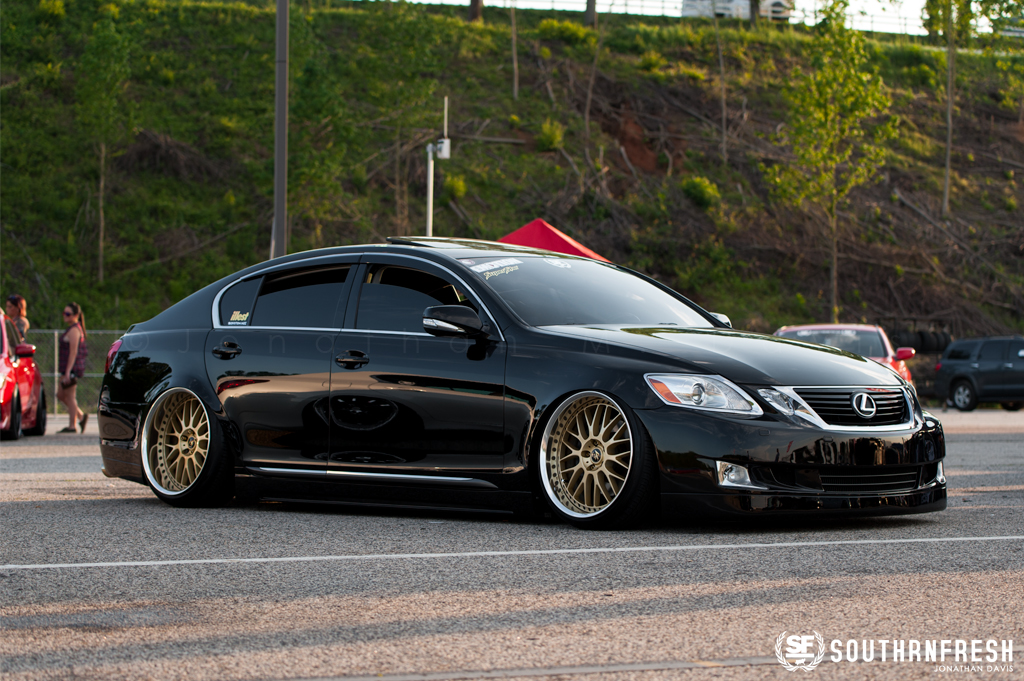 Dan Chi's Lexus GS460
Kurshid's Lexus LS430 fresh out of the paint booth.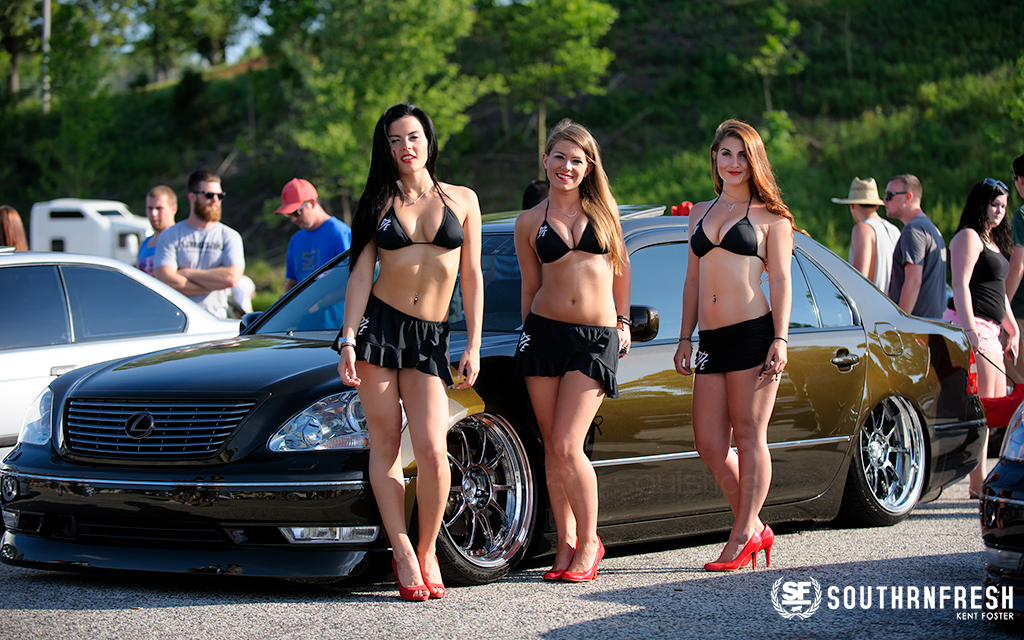 Drift Emporium models were out doing some photos.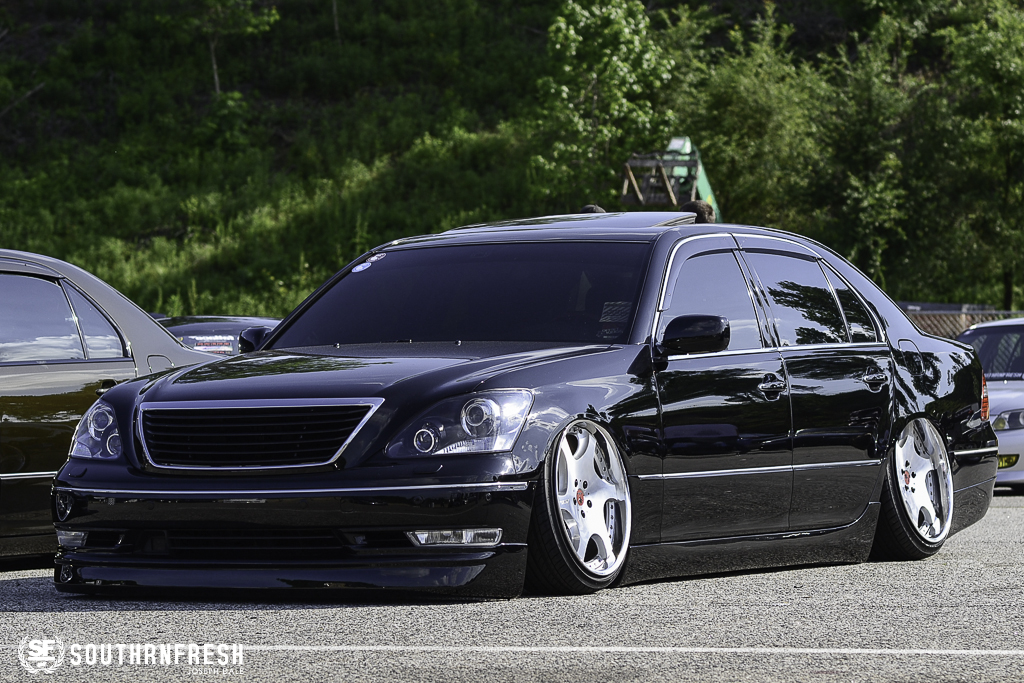 Andrew's LS430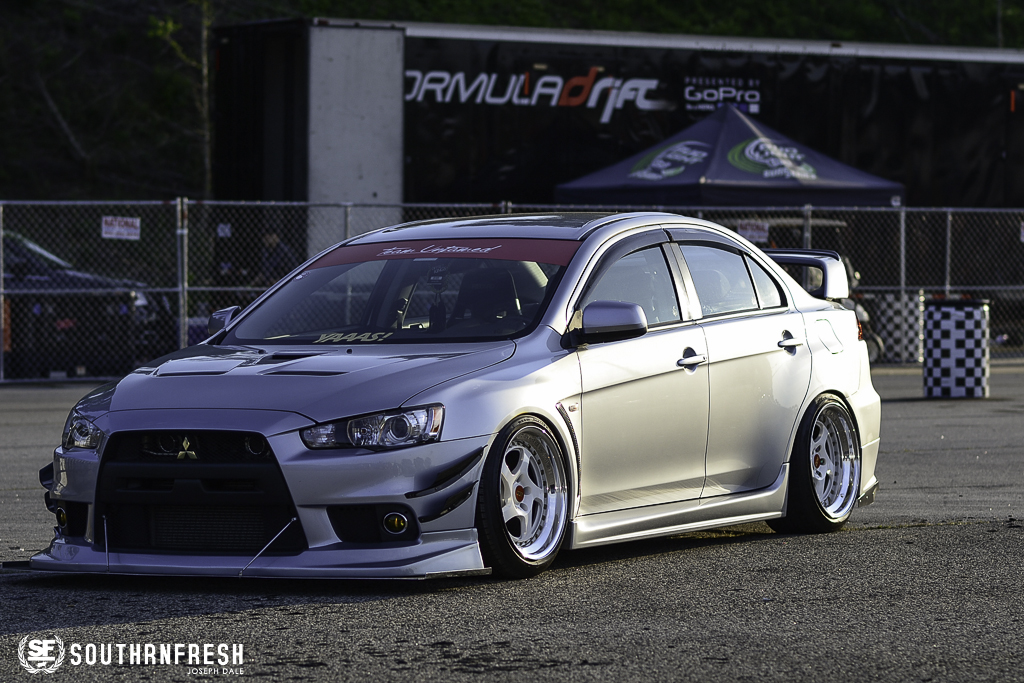 Kevin's Evo X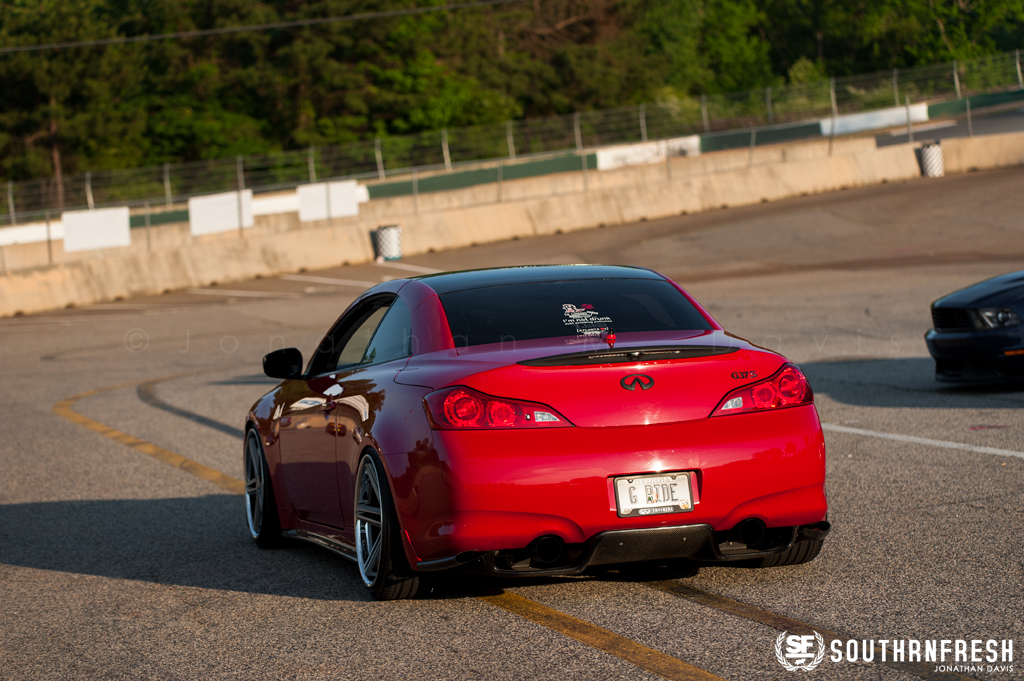 Lee's G37 Convertible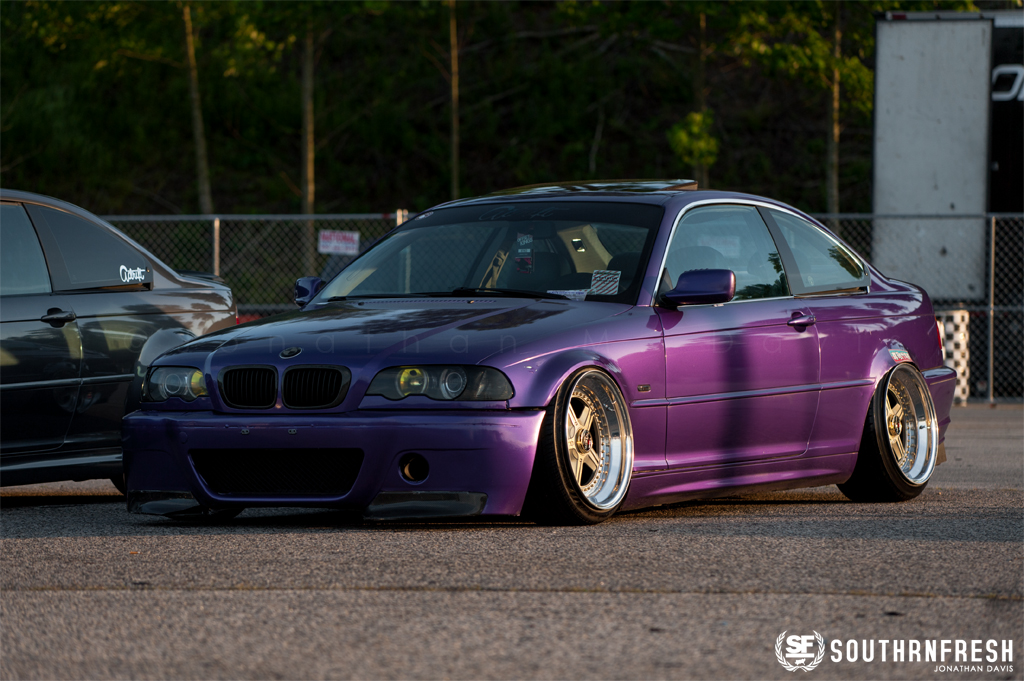 Zack's E46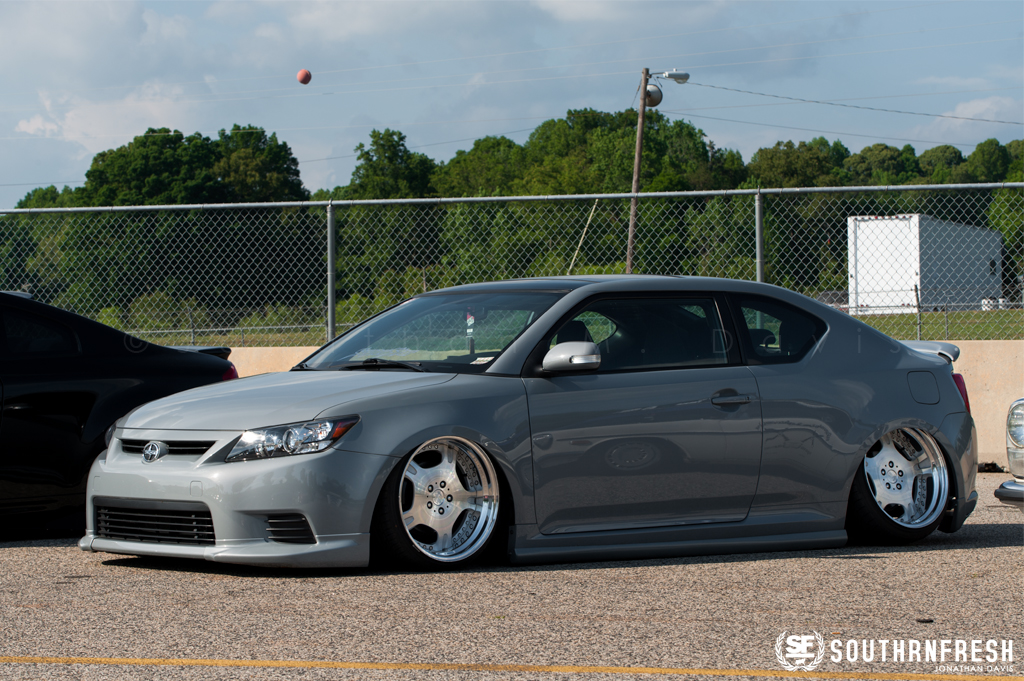 Lucas' Scion TC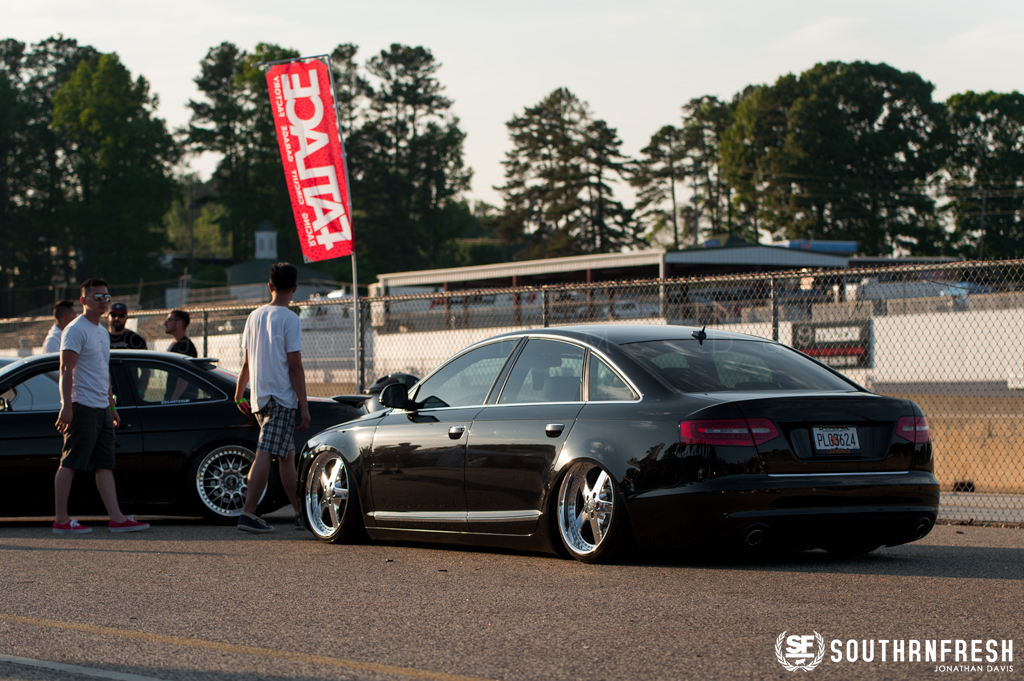 Matt's Audi A6 
There were much more vehicles in attendance, but we spent a lot of time socializing and enjoying the time, and missed a chance to get photos.  The Fatlace show continues to be a solid show of the better quality cars from the region.  And we thank them for continuing to do the show at this stop.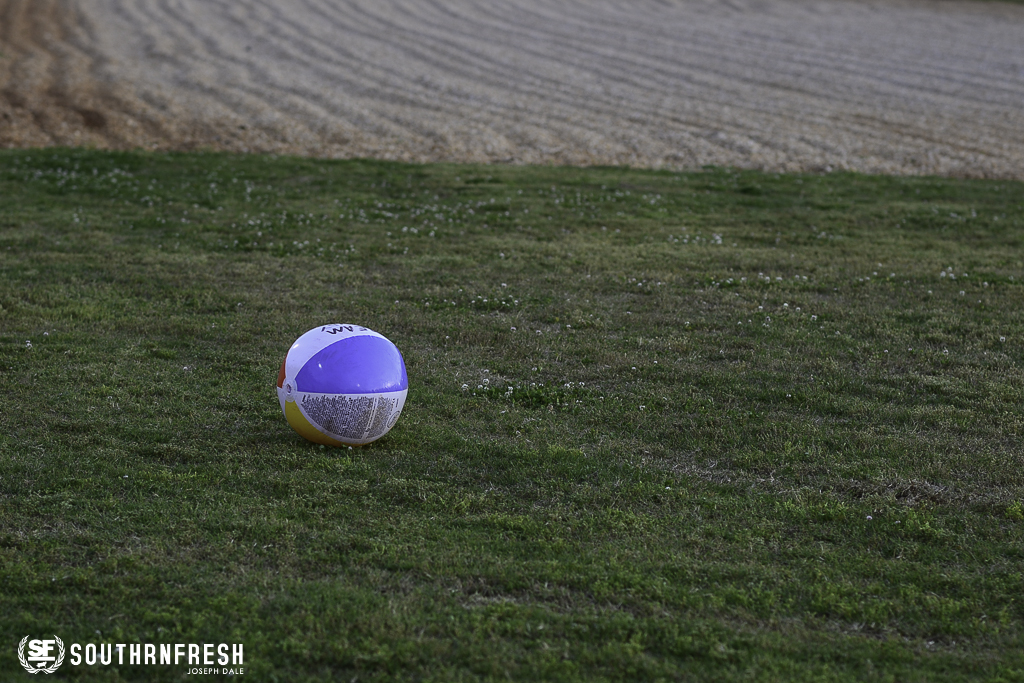 Widely known for being one of the rowdiest, hottest, and most fan-engaging tracks on the schedule, this year didn't disappoint. From beach balls to the ever-present and ever-hyped Team Rowdy, to actual signs and T. Swift cutouts, the fans here express a love for FD that nearly no other venue can claim.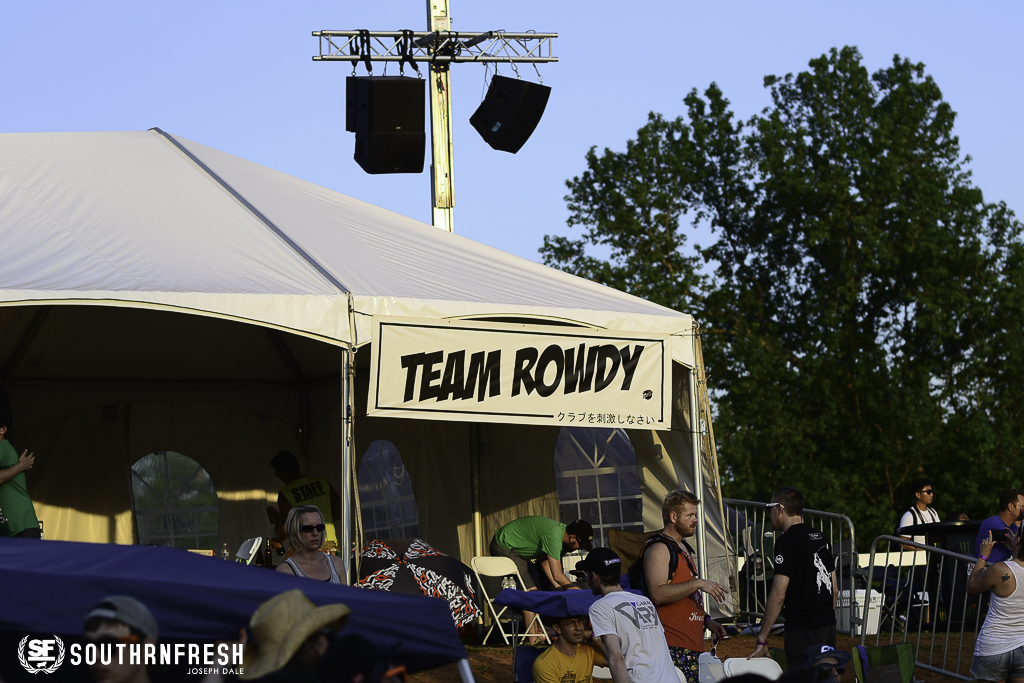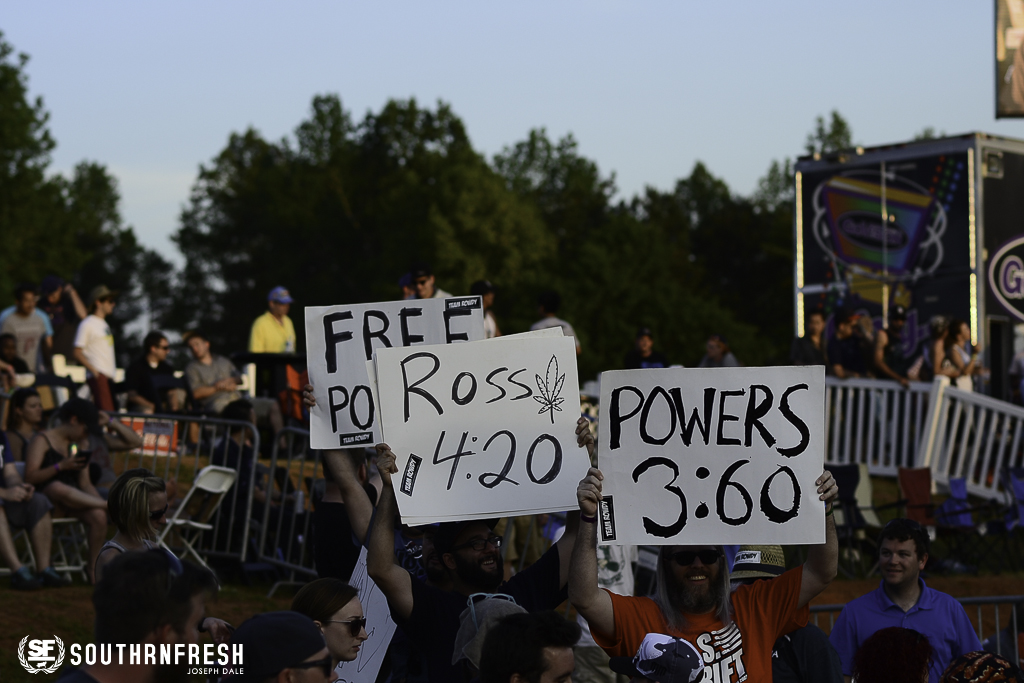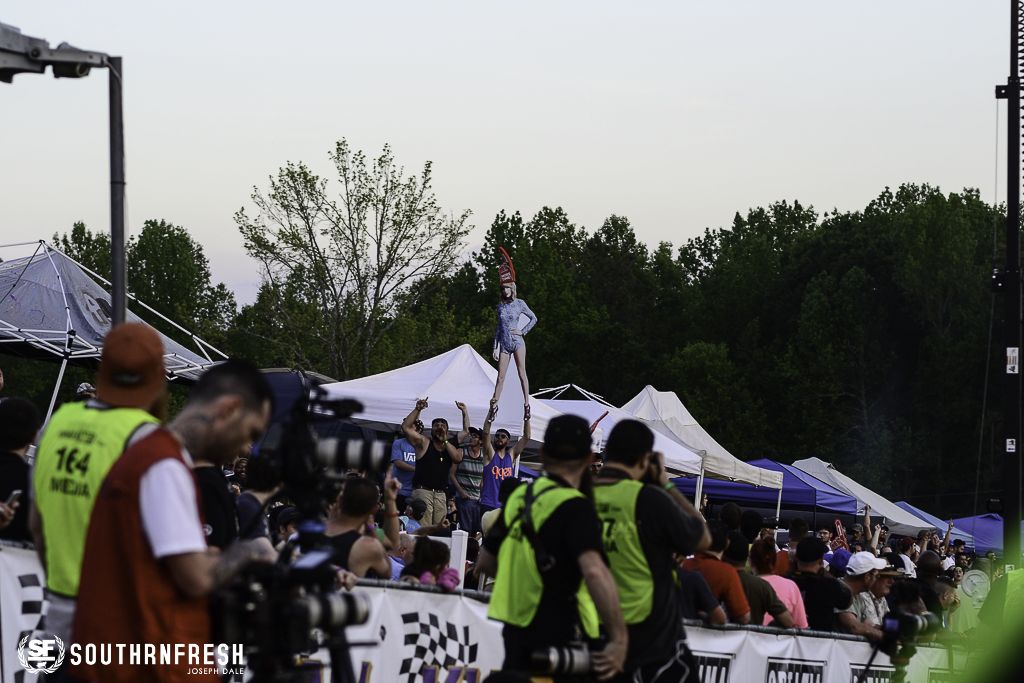 Sure, Irwindale is The House of Drift, and Long Beach runs the cars between two walls of screaming fans, but Atlanta has been growing its following since the first round of 2004, and between the sea of EZ Ups and the sea of fans surrounding the loop, there's no signs of Atlanta slowing down any year soon.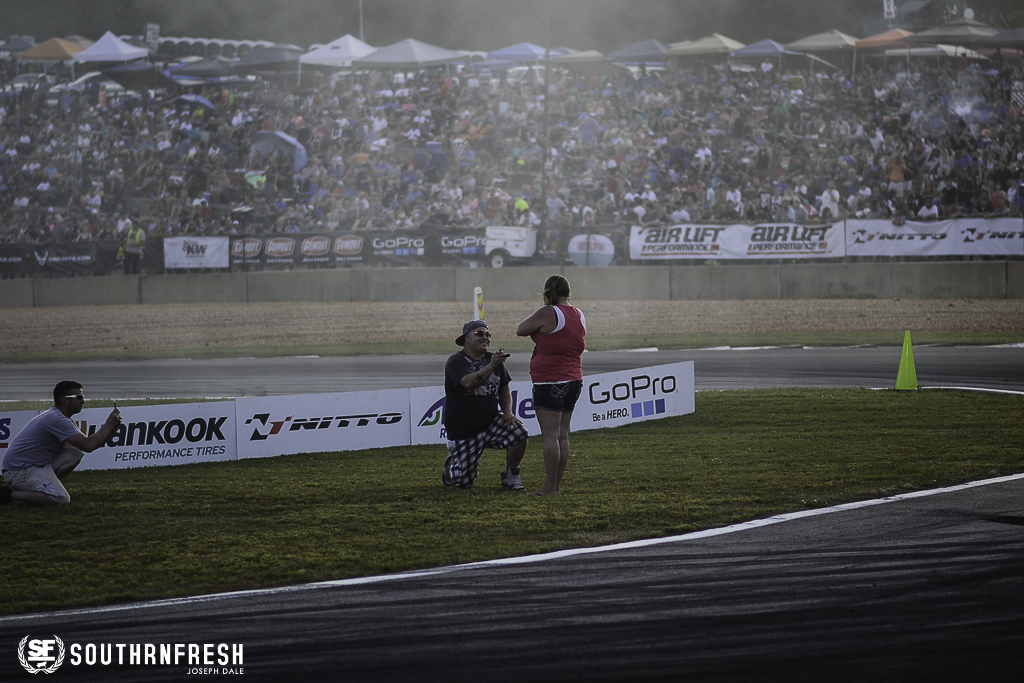 The Formula D VIP access winner proposed to his girlfriend after the Top 16 opening ceremony.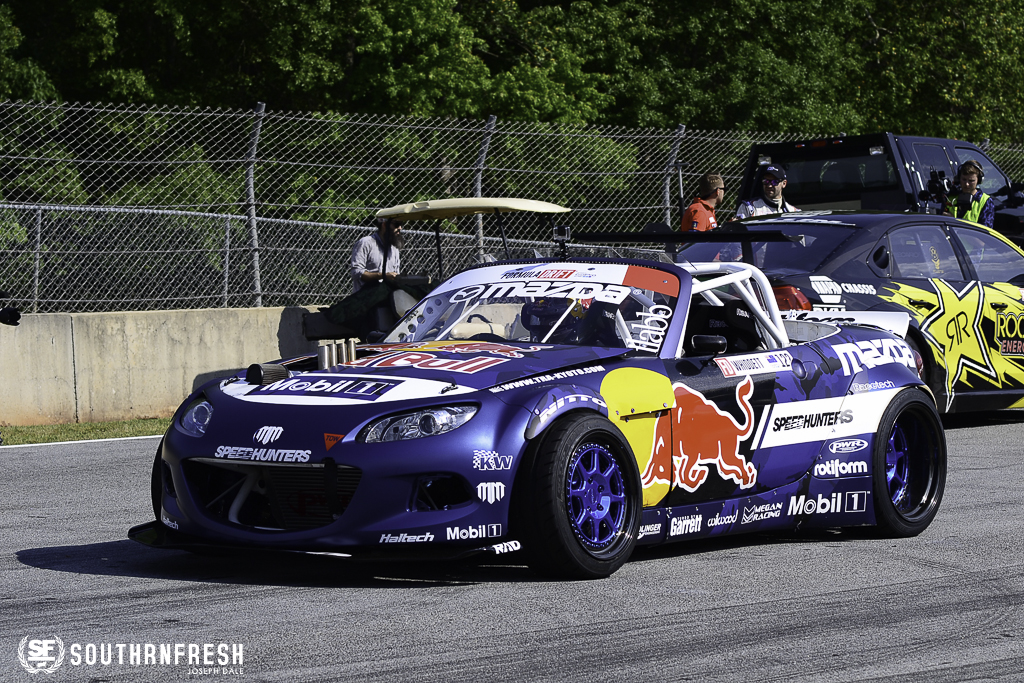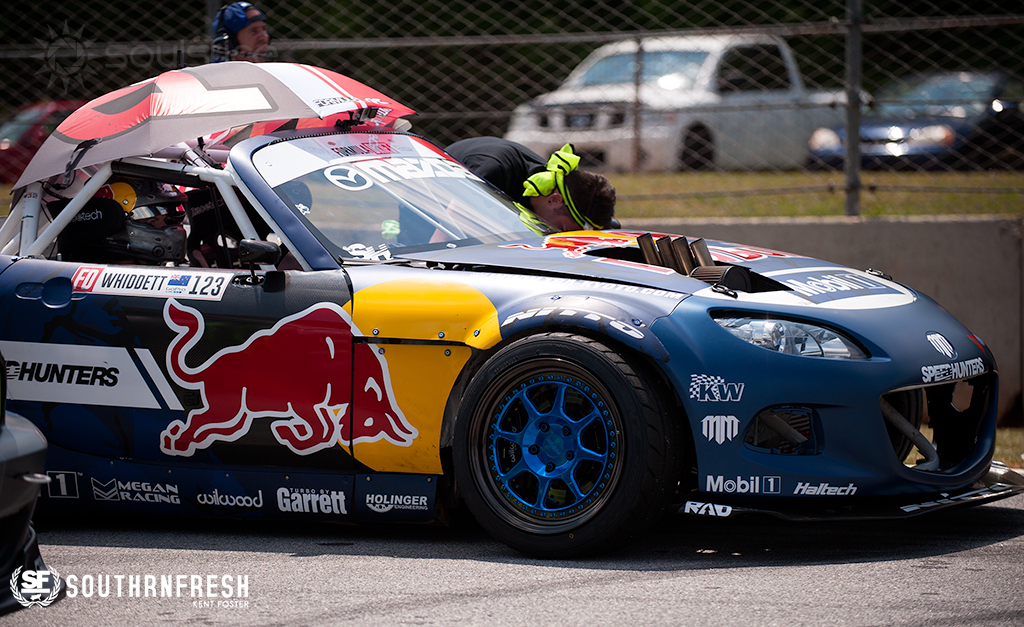 This round saw the reveal of Mike Whiddett's RADBUL Miata, featuring an absolutely nuts quad-rotor twin-turbo'd 26B motor. Although most cars in FD scream function over form (i.e. every S-chassis with a huge intake sticking out of the hood), Whiddett's machine manages to look as great holding still as it does flying around the track.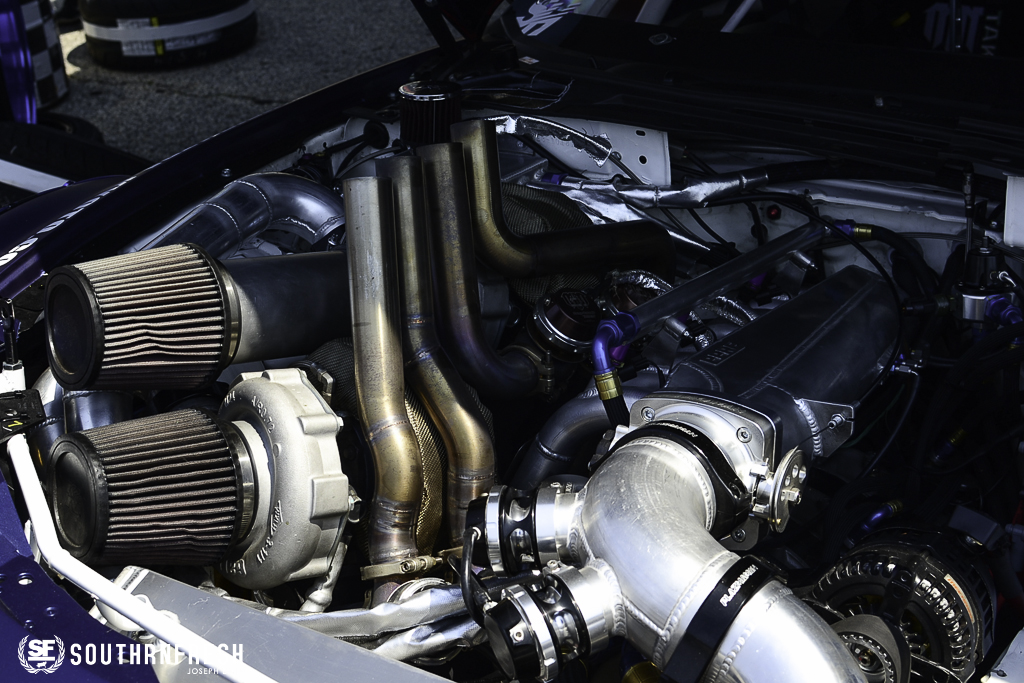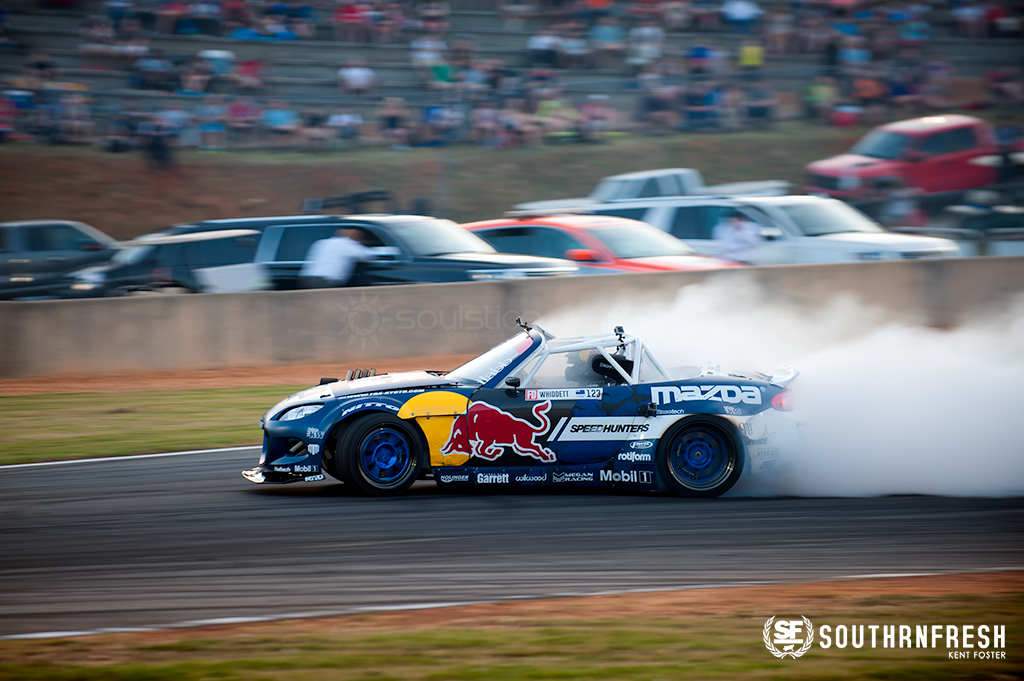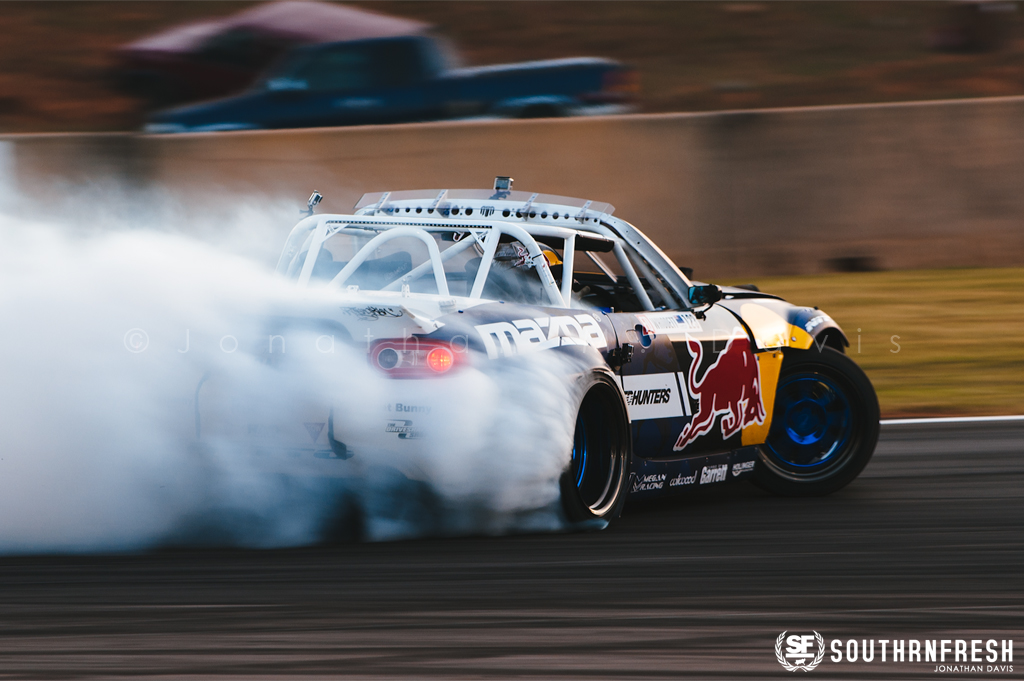 . The exposed white roll cage, Red Bull livery with flake blue base coat, and bright blue Rotiform SLC's wrapped in Nitto tires come together to support the form along with the 1,000+ HP of function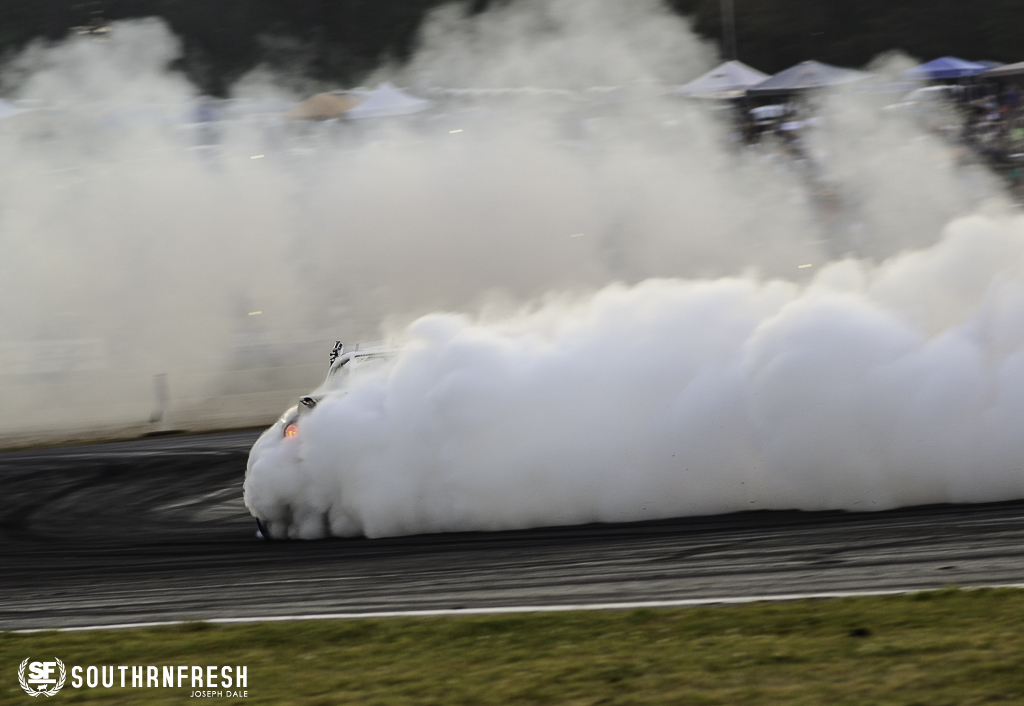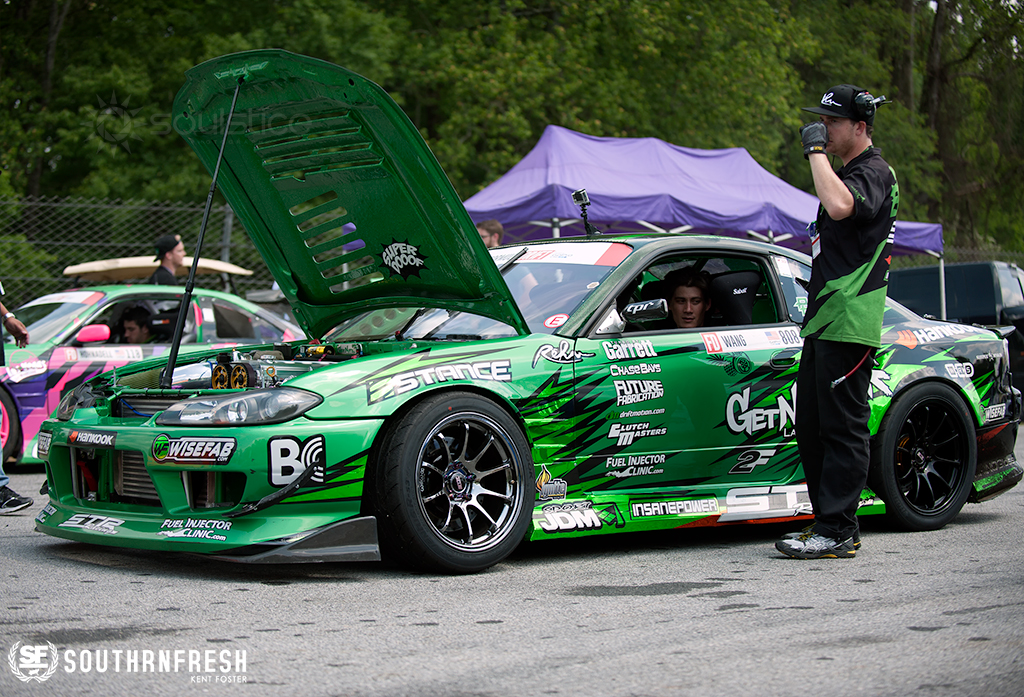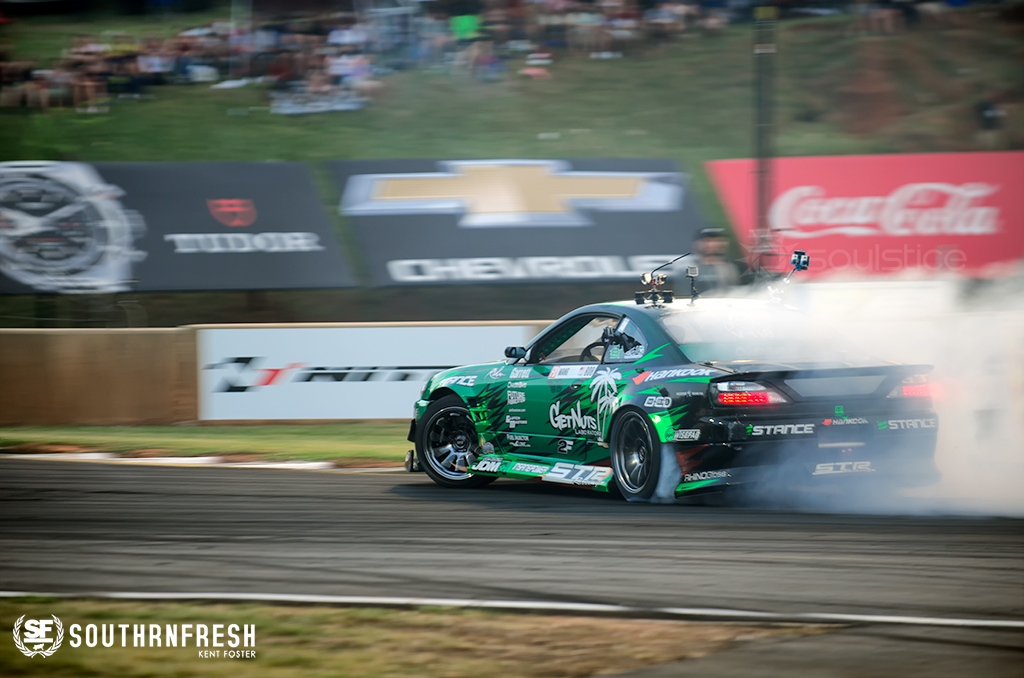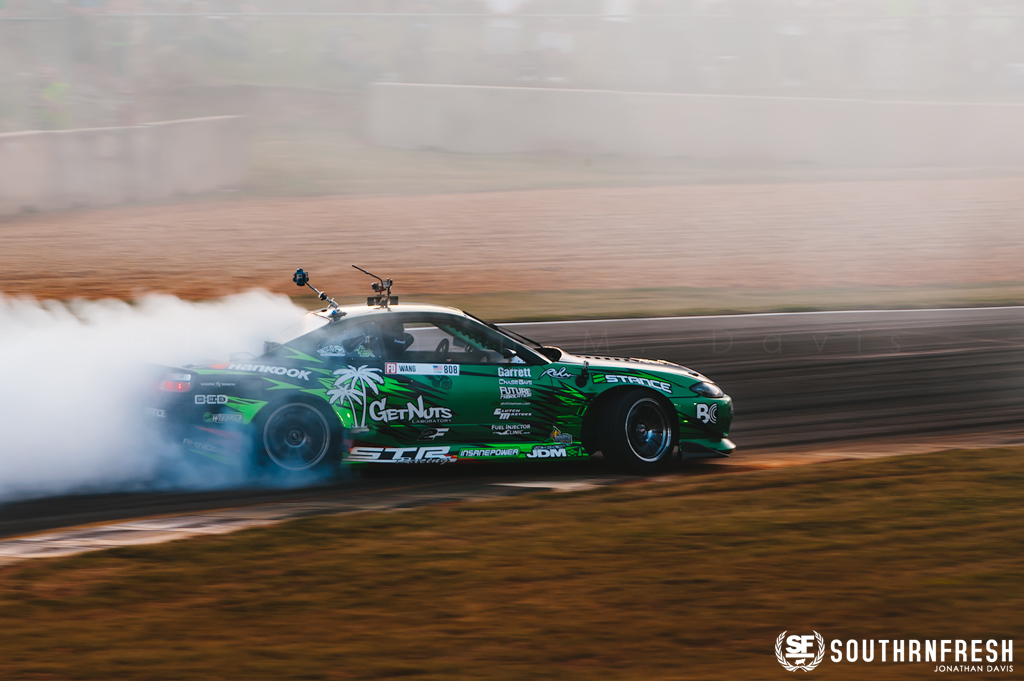 Speaking of form and function, Wang's great-looking and fast moving S15 machine was looking great over the weekend, along with Hohnadell's tropical-looking Get Nuts Labs S14.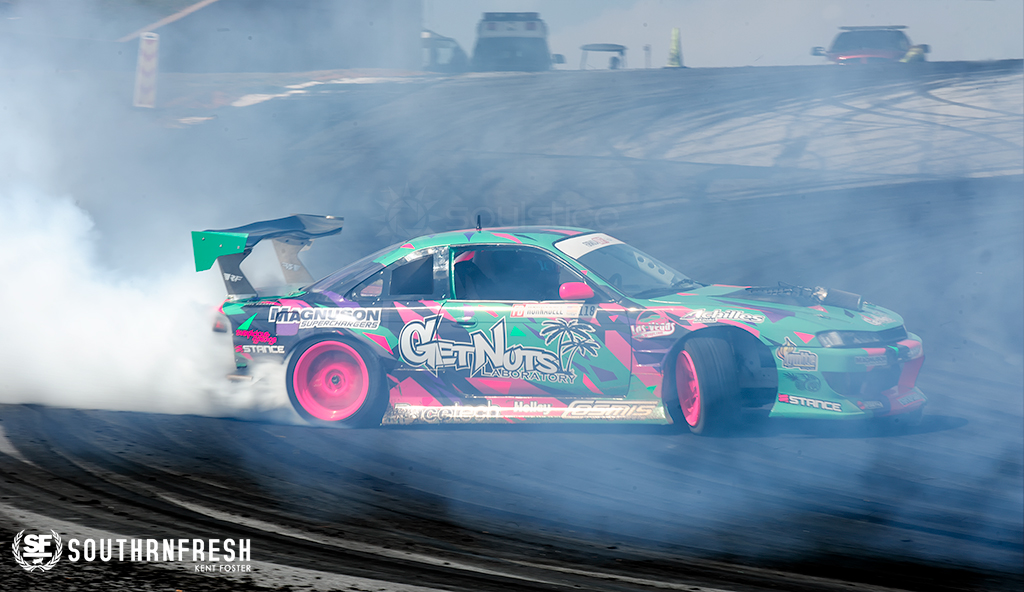 Moving to the action of the weekend, qualifying and the round of 32 saw more than their fair share of surprises, with Yoshihara, Briggs, Maeng, Bluss, and Wicknick all failing to qualify, and Castro, Mordaunt, Baribeau, and DeNofa all dropping out in Top 32.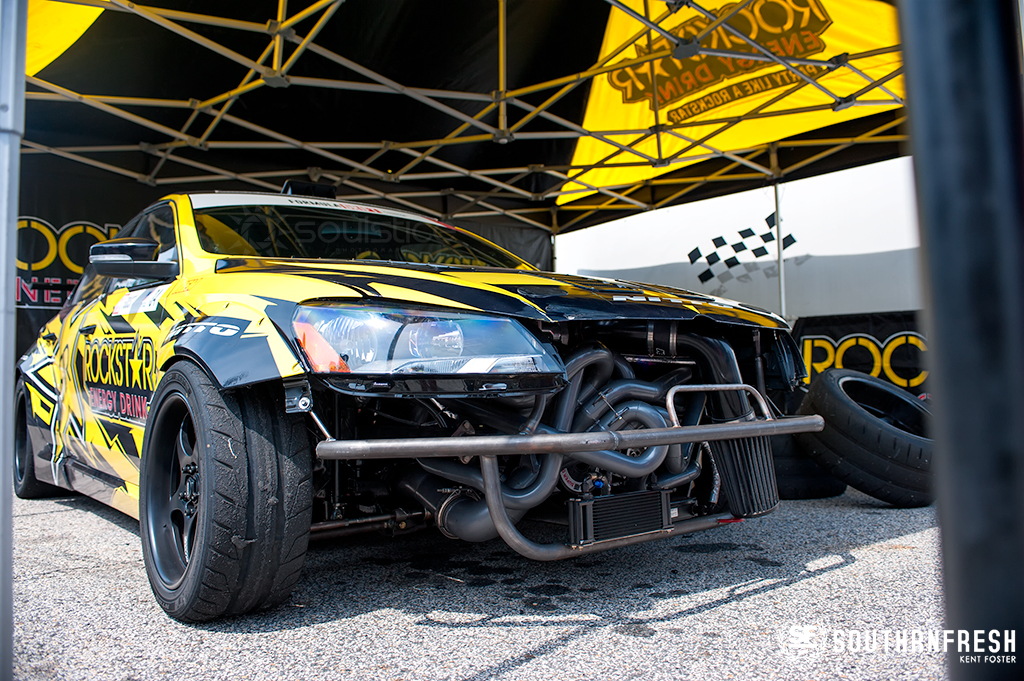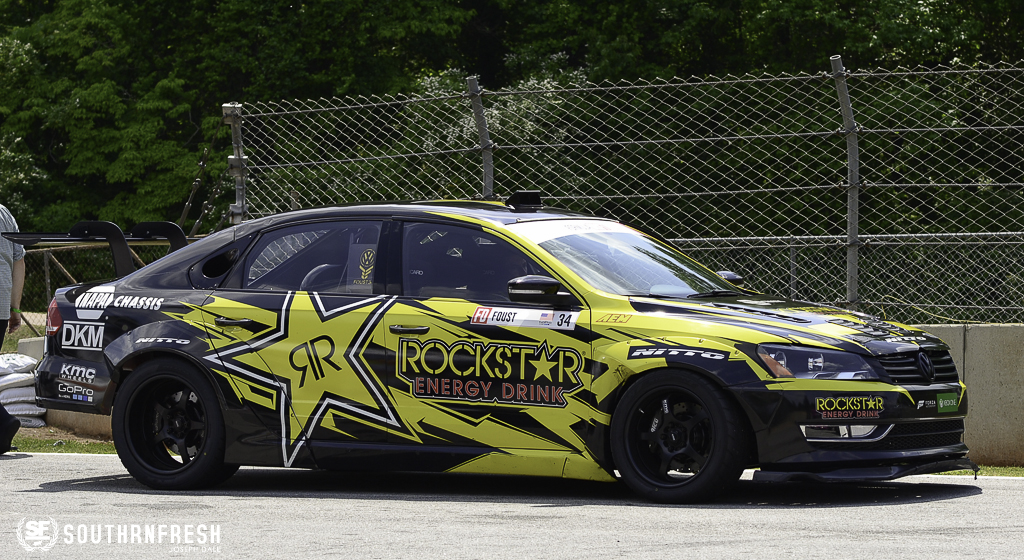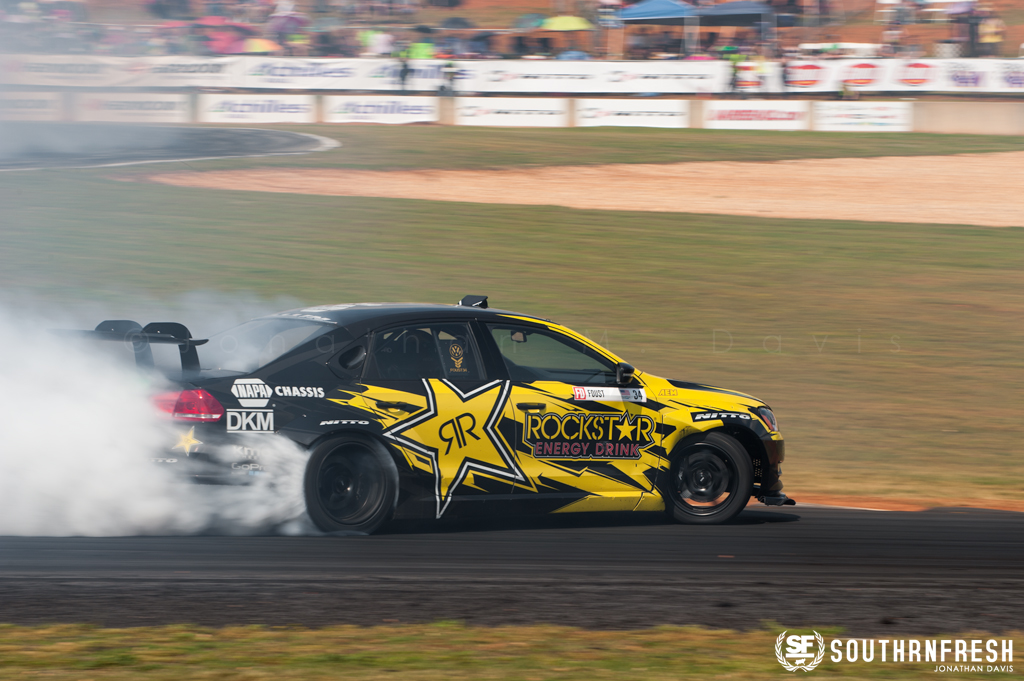 Top 32 also saw Foust losing out early and halting all hopes of round 2 kickstarting a Passat-fueled comeback.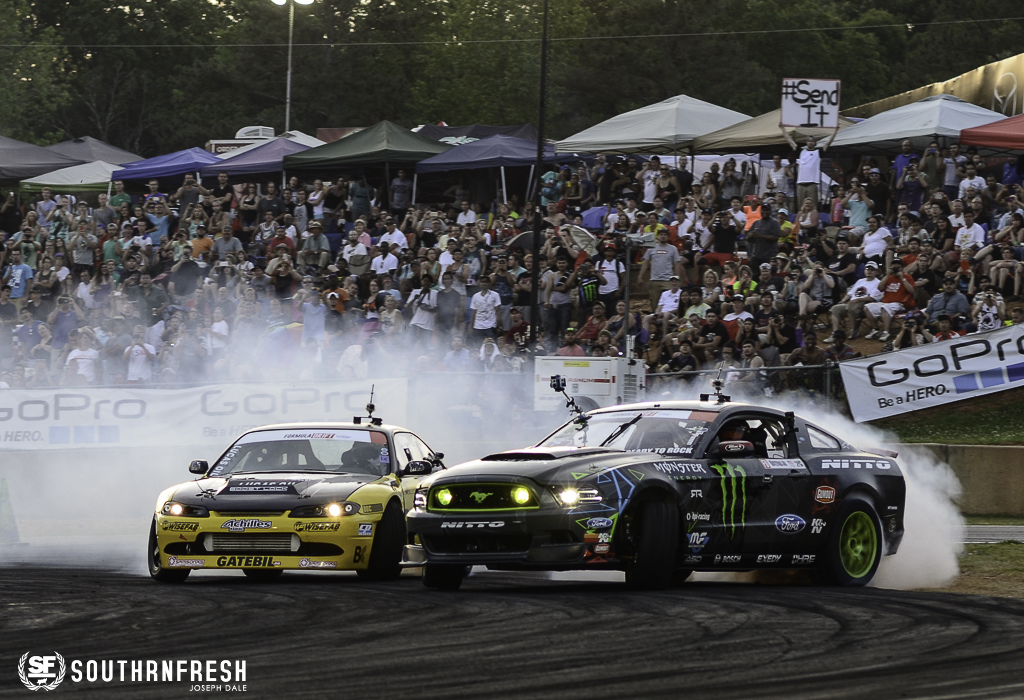 The action of Top 16 didn't disappoint. Mike Whiddett got to a one more time with Forrest Wang before losing it in the loop, and local favorite Vaughn Gitten Jr. followed suit a couple of runs later in his matchup with Kenny Moen. Afterwards, following a hard fought battle of attrition in Irwindale, Aasbo was knocked out earlier than expected by Stoneback.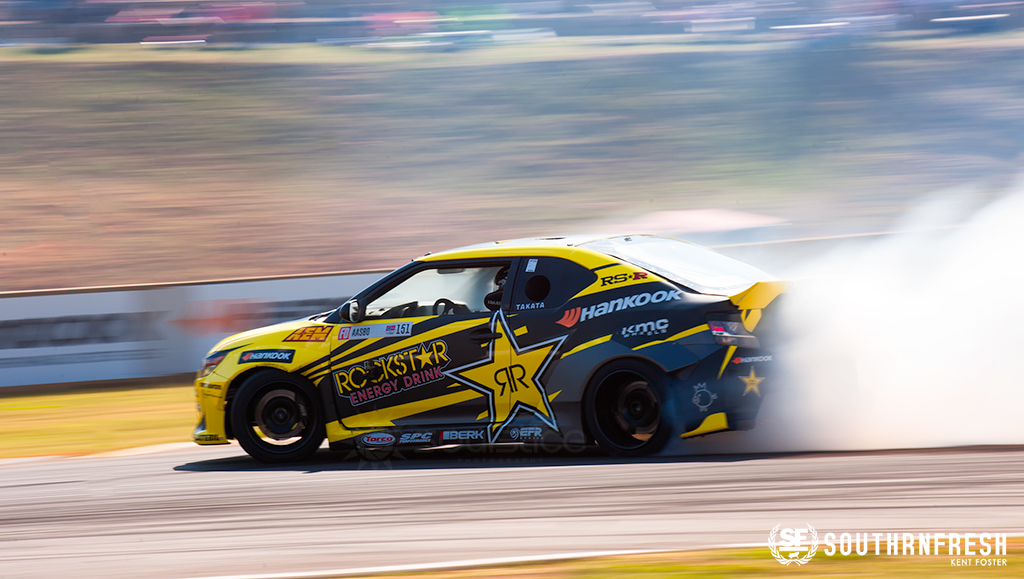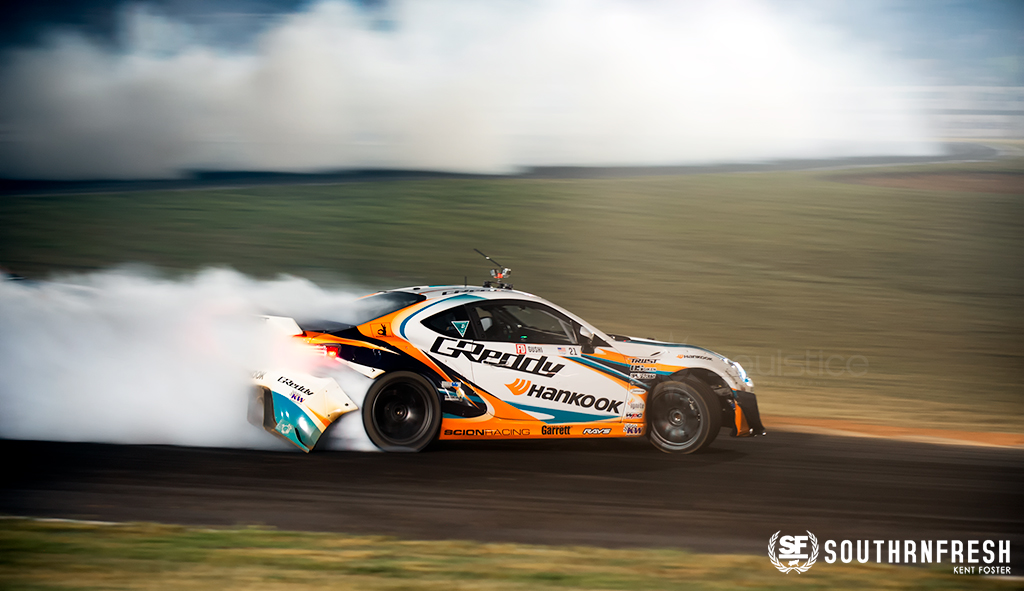 Moving to top 8, Wang moved on to the final 4 after a dirt drop by Pat Goodin, Bakchis moved on via a one more time, Gushi moved past Ng, and Forsberg knocked out Stoneback.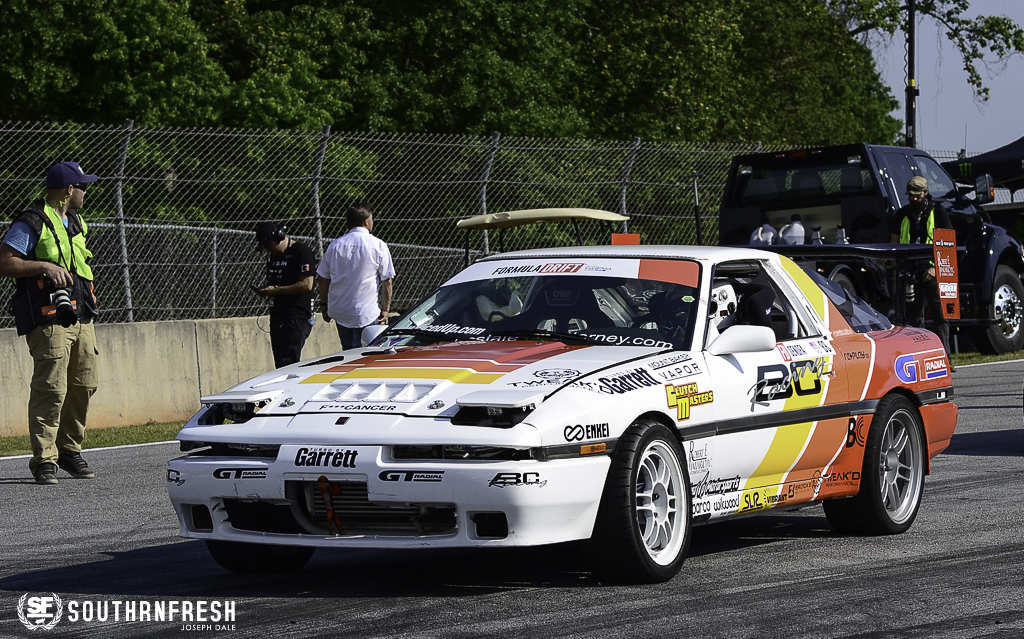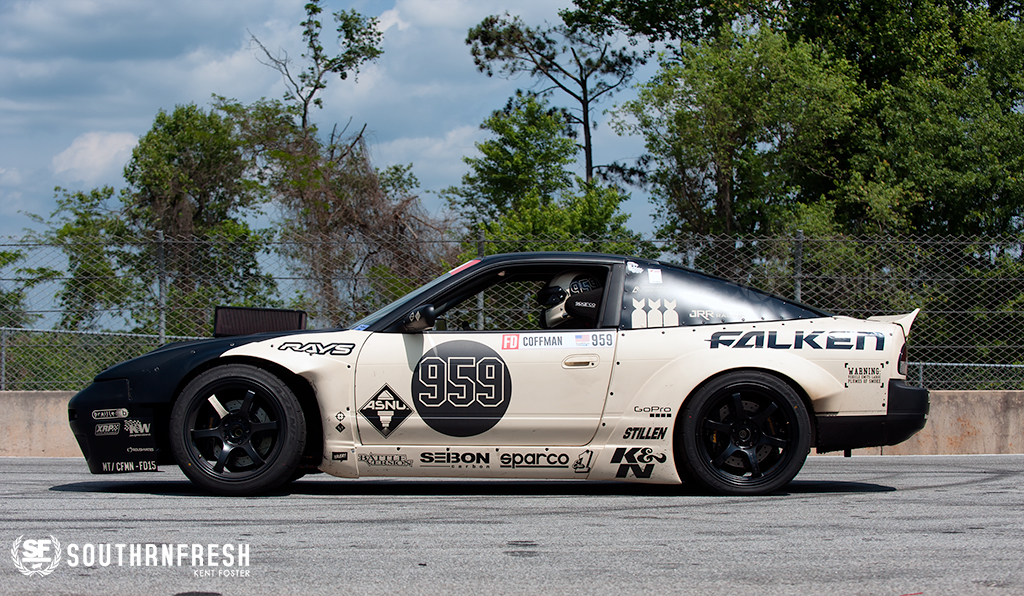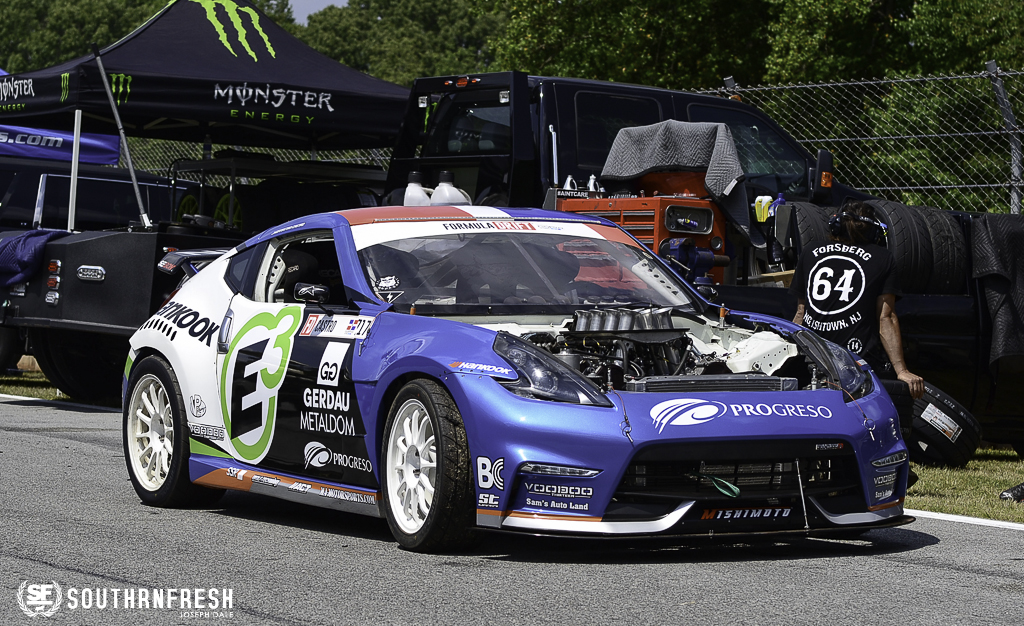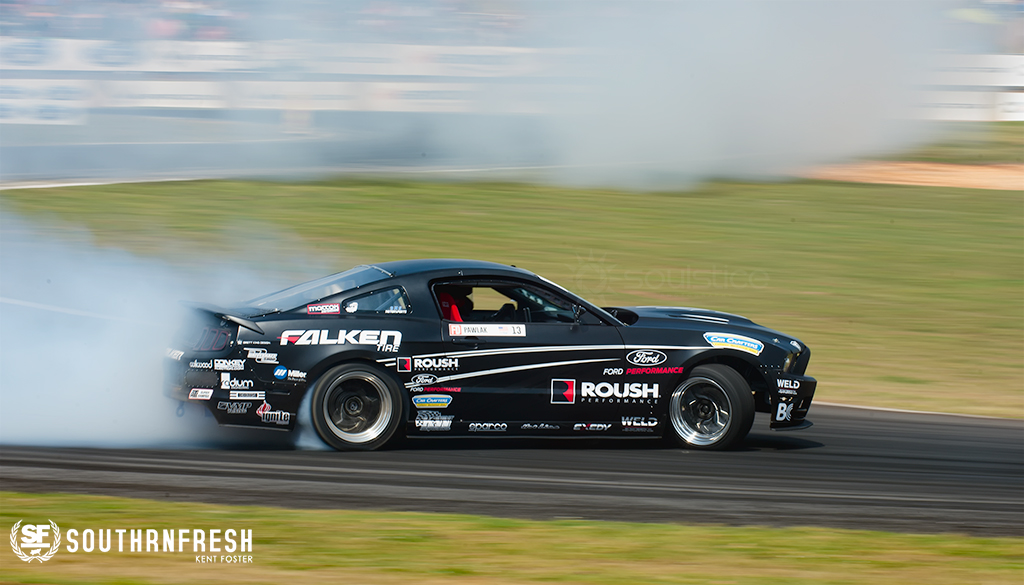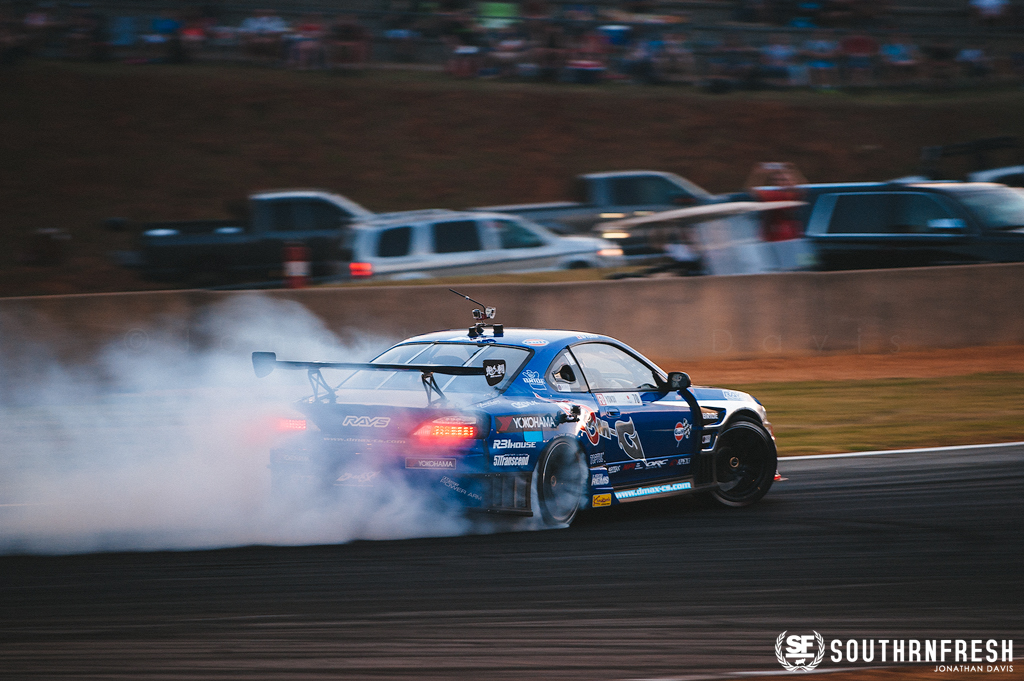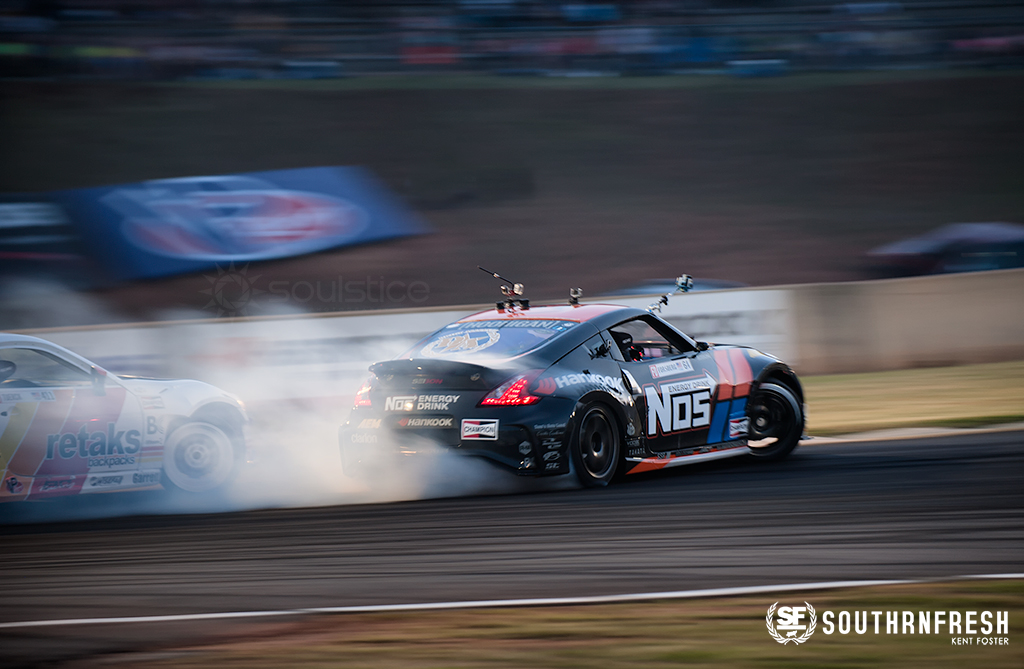 The final four led to some absolute smoke-filled magic when it came to matchups. Bakchis moved on to secure his second podium of the year past Wang after Wang allowed too much space to develop in his chase run, and then the match of the night happened. Gushi and Forsberg went head to head through 2 one more times, a total of 6 runs through the track, blasting fireballs and burning through numerous pairs of rear tires each. This is one of those battles you need to dig up on FD's Dailymotion so you can say you've seen one of the better matches in recent memory. That being said, Gushi now moved on to face Odi in the finals. After all was said and done in the final matchup (which, let's be honest, couldn't live up to the previous Forsberg/Gushi meeting) the top 4 ran out Bakchis, Gushi, Forsberg, and Wang.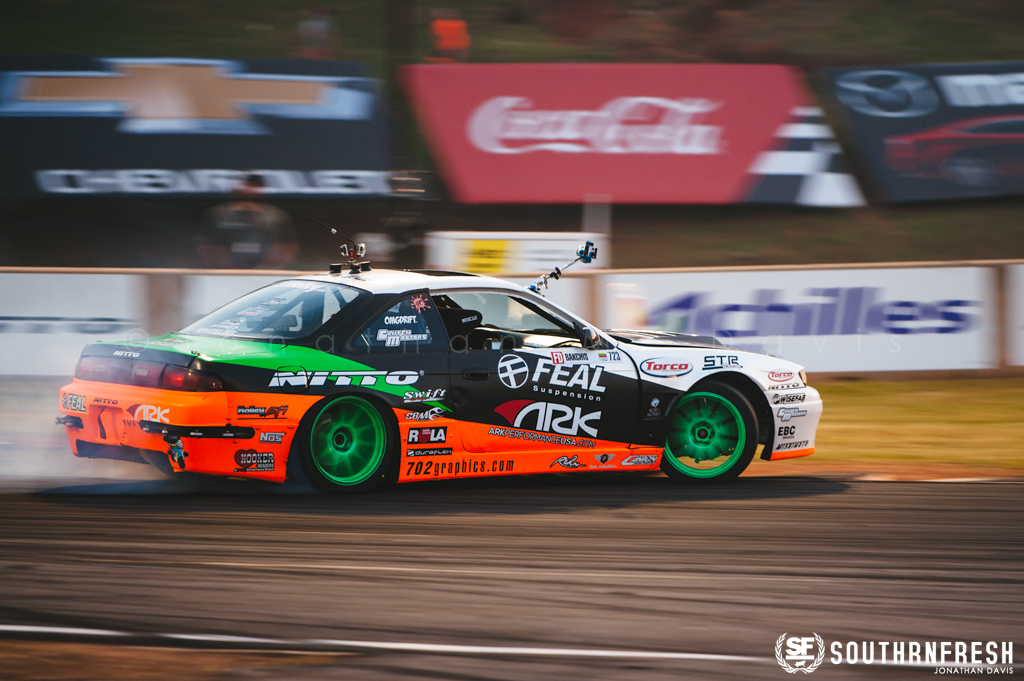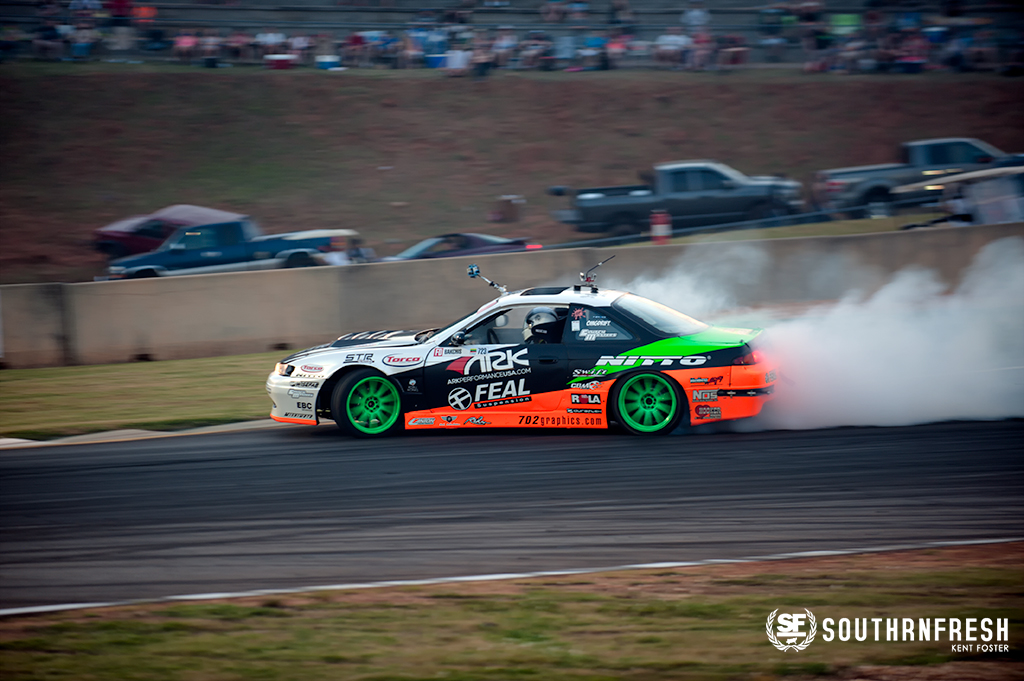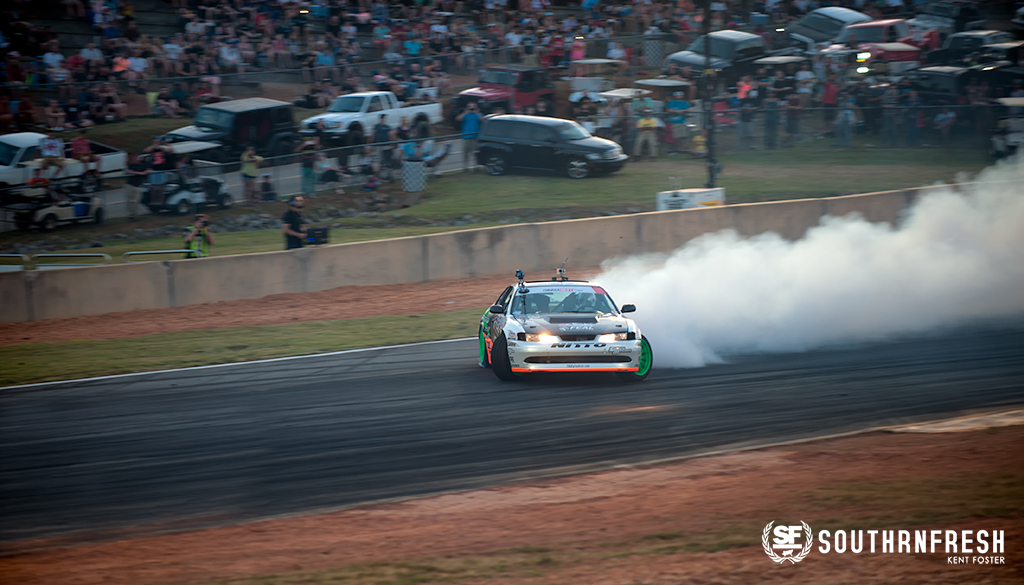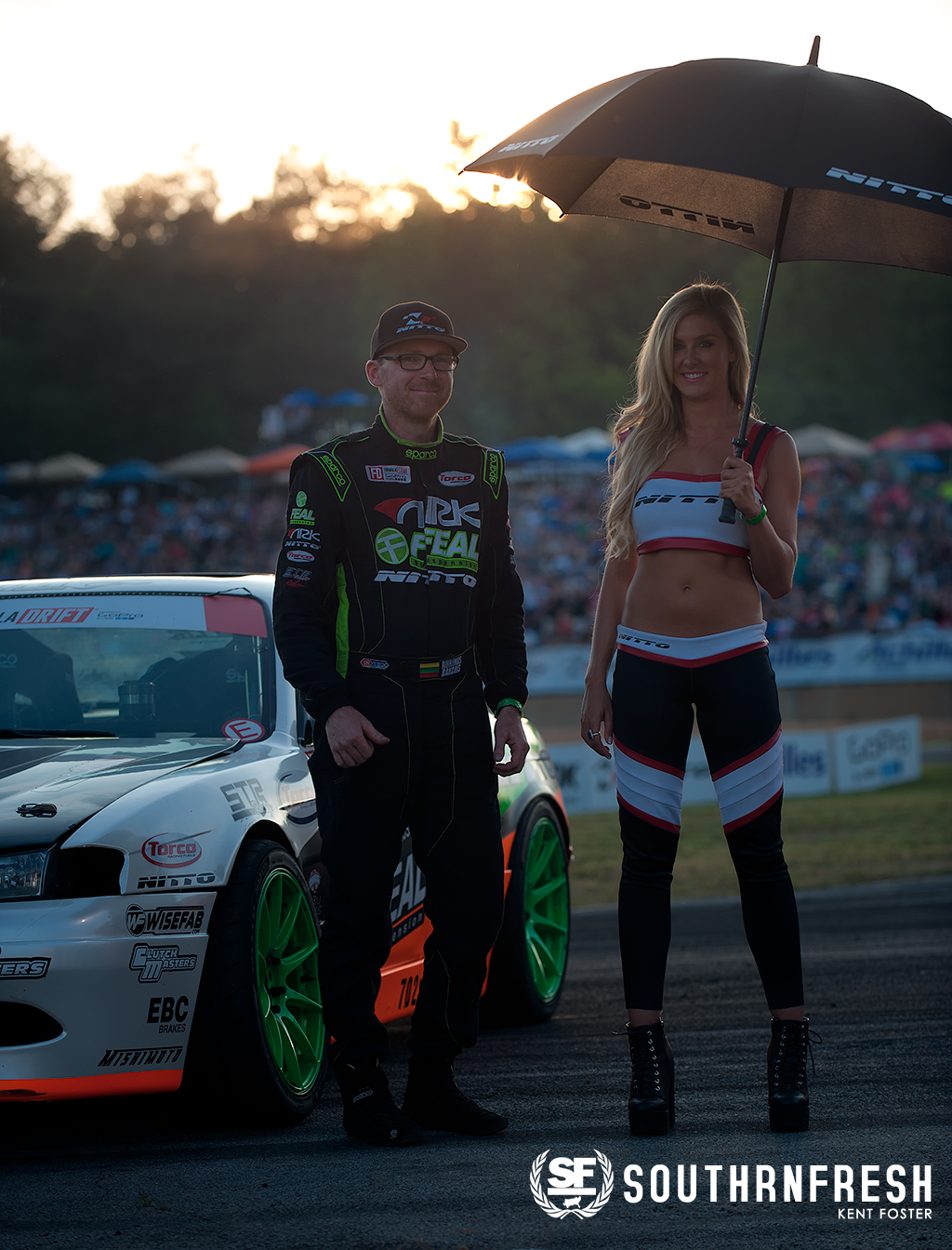 With a third place finish in Long Beach and a first place finish in Atlanta, Bakchis and the Feal Suspension team look like a serious contender this year. With a car in both the US and World FD championships, only time will tell when it comes to the Bakchis 2-car crew. There's still a long season ahead, but the huge points lead Odi's enjoying right now can't hurt too badly.
Check out the full Formula D Round 2  Gallery here
Get your FD Tickets for Round 3 this weekend in Orlando!