PHOTOS BY: JON DAVIS – KENT FOSTER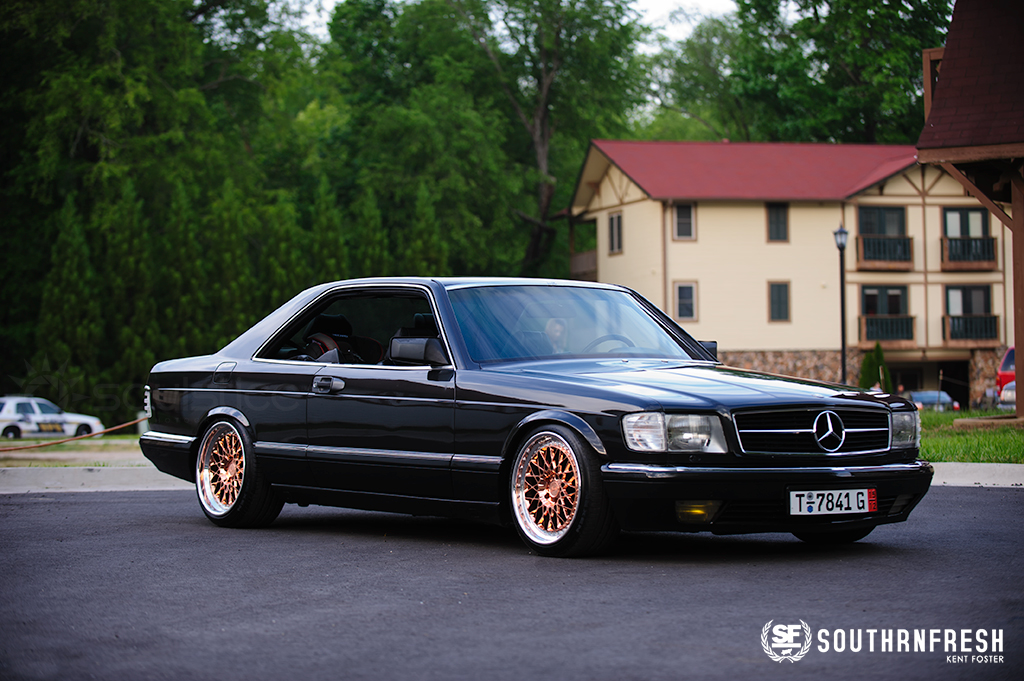 Geordie Johnston's 1990 Mercedes 560 SEC is a special car.  This car started its life being sold in Japan, imported to the US in 2001.  This euro version has a higher compression 300hp M117 motor, shorter bumpers, and a redesigned rear suspension.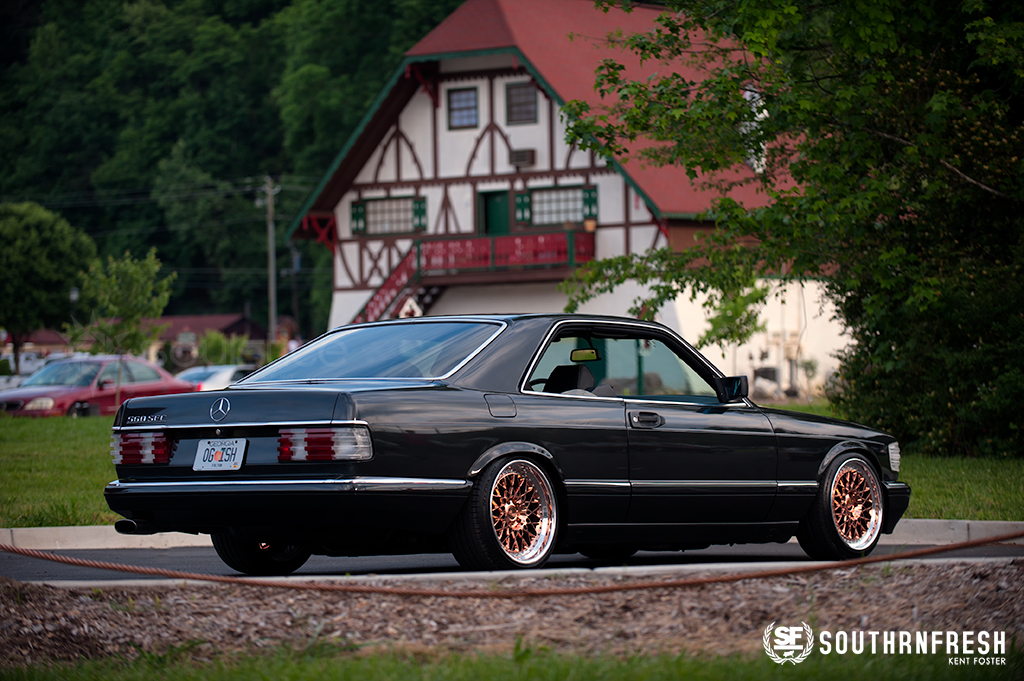 Geordie is the 4th owner of this car , and has upgraded the springs to H&R sport springs with Bilstein B8 shocks.  Wheels are 18×9 +10 – 18×10 +3  polished copper Niche Citrine.   For a little more grunt Geordie replaced the stock exhaust with a Borla carback exhaust.  He calls it his Autobahn cruiser..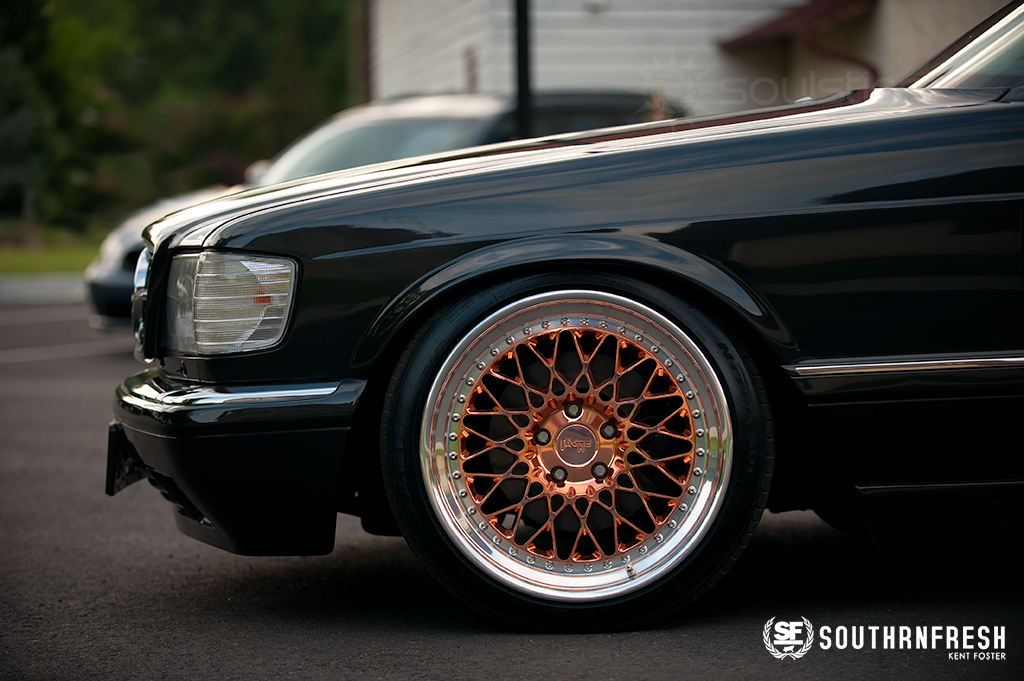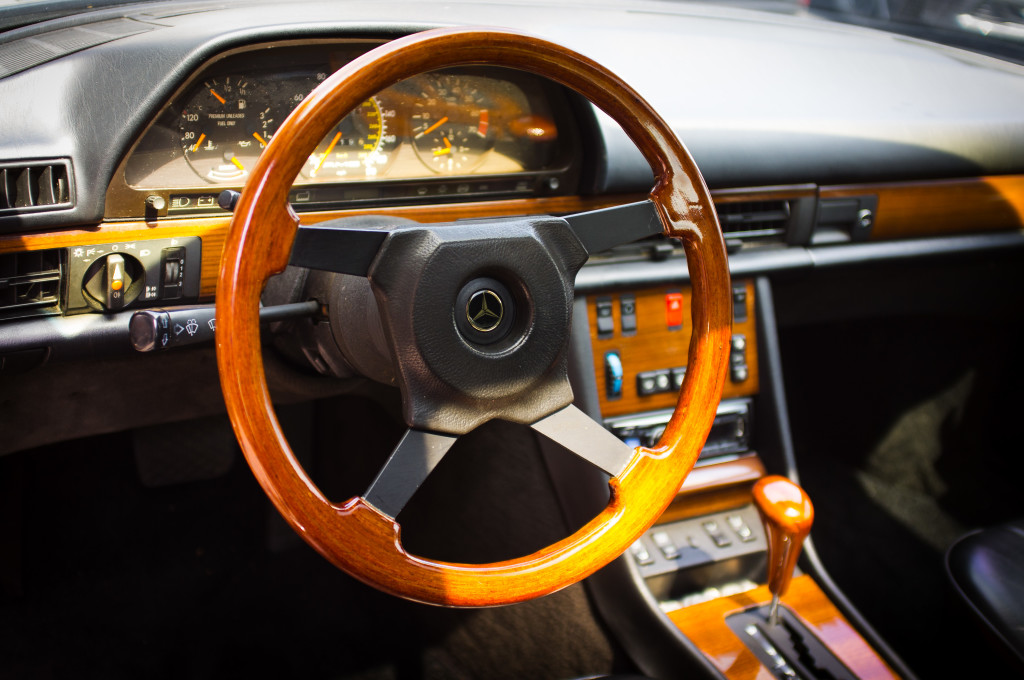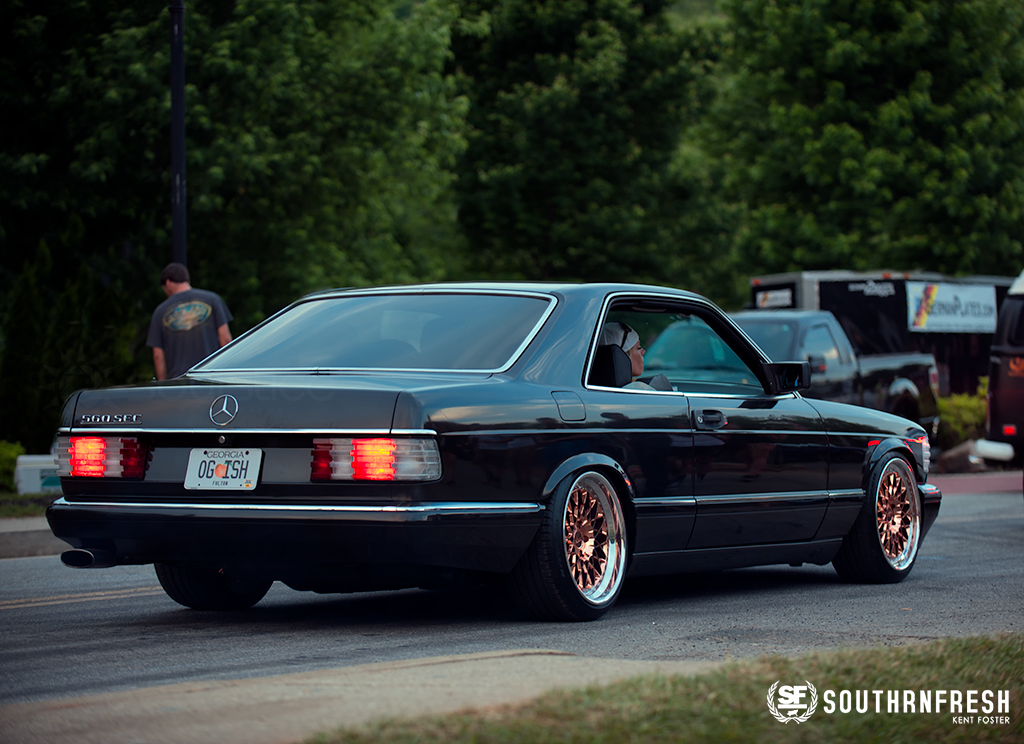 Geordie's automotive journey was not traveled alone.  His wife of 9 years has been his partner in crime,having owned over 30 cars in the 12 years they have been together.  The list consists of 23 BMWS, 4 tow vehicles, and 3 BMW Spec E36 race cars.  Coincidentally they both totaled one of the BMWs at Road Atlanta, Anna-Katherine in 2008 and Geordie in 2011 at Road Atlanta.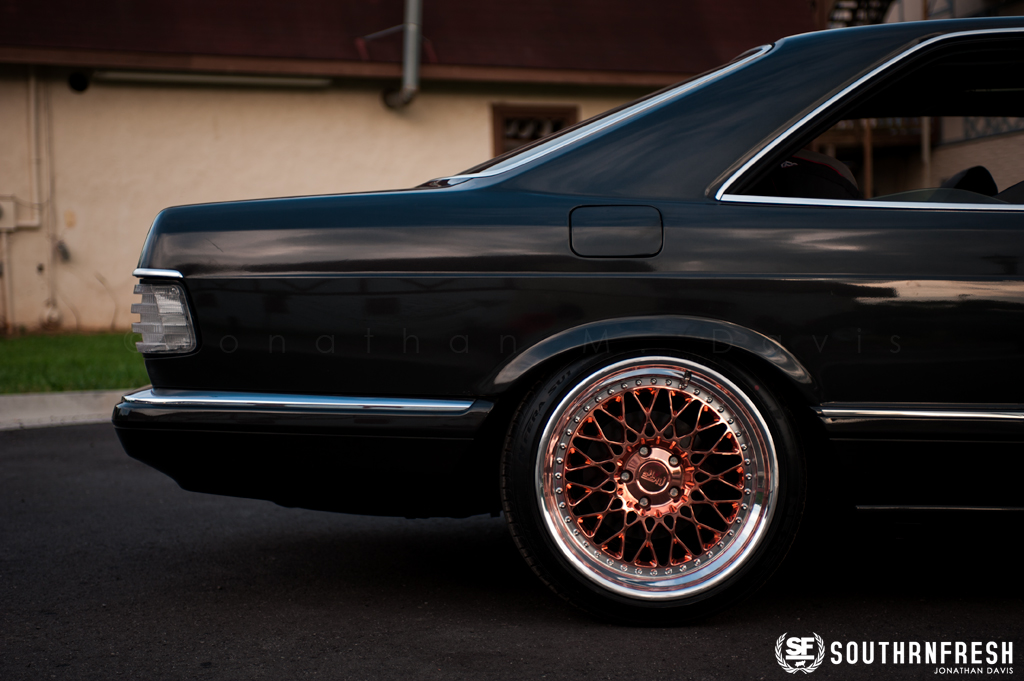 Managing Butler Tire makes the modding easy, which is a good and a bad thing. Access to lifts and paying for labor in breakfast means I mod cars super quick then get bored easily, which is why I've been through so many. I absolutely love wagons, having owned six German variants: four BMW, one VW, and the current: Anna-Katherine's AMG wagon, one of eleven white E55's ever. We try to only drive manuals, but the two MB's have changed that: getting old, I suppose.
-Geordie Johnston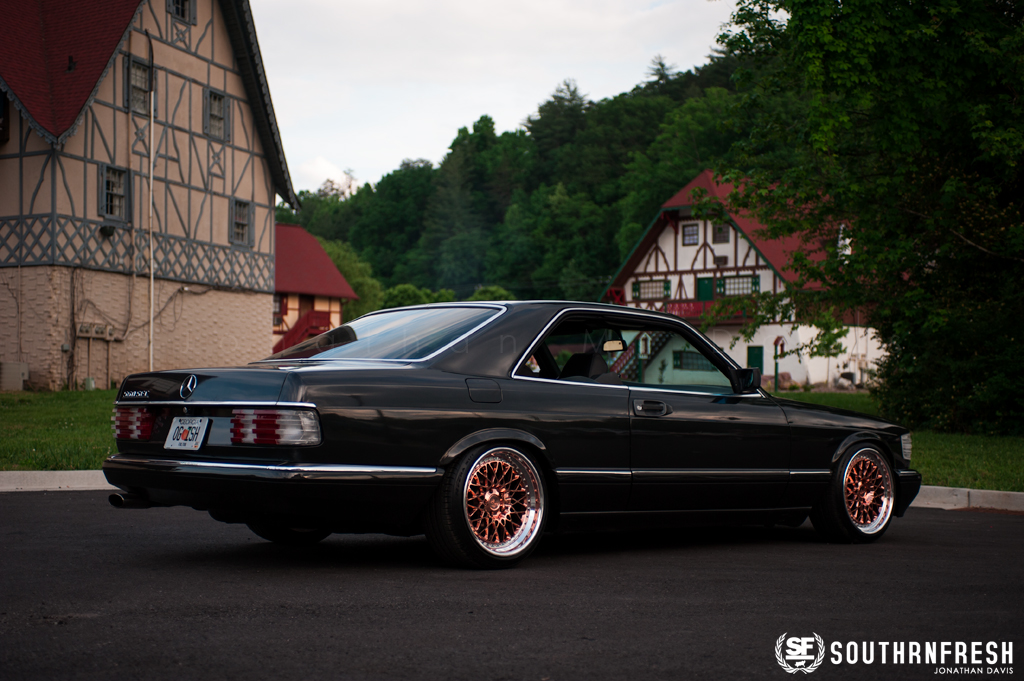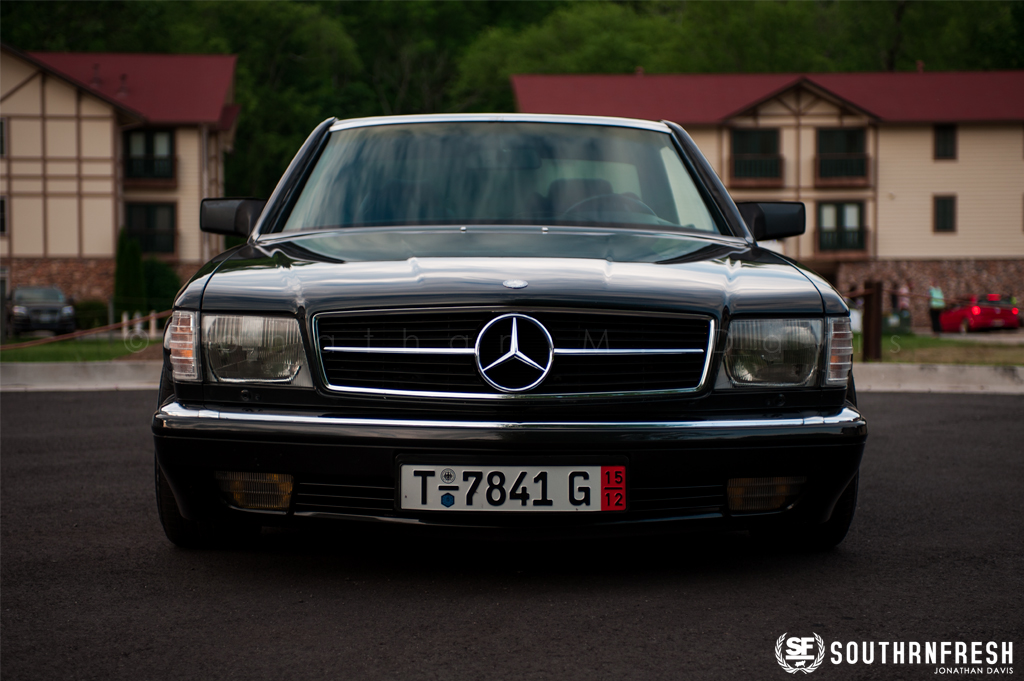 I got into the 560 with my good friend and business partner Craig (his dad owns Butler Tire) , we drank a little too much one day and decided that a poor automotive decision was needed. Looked at a W124 500E but balked after I test drove one and was underwhelmed, and considering we both had German sedans thought something different was needed.
-Geordie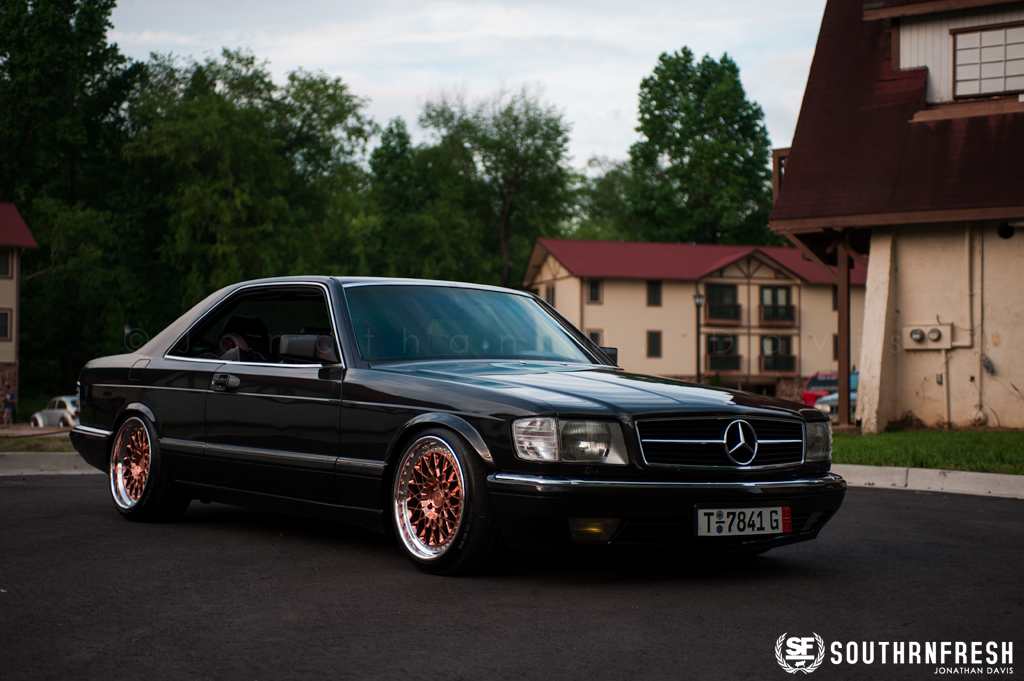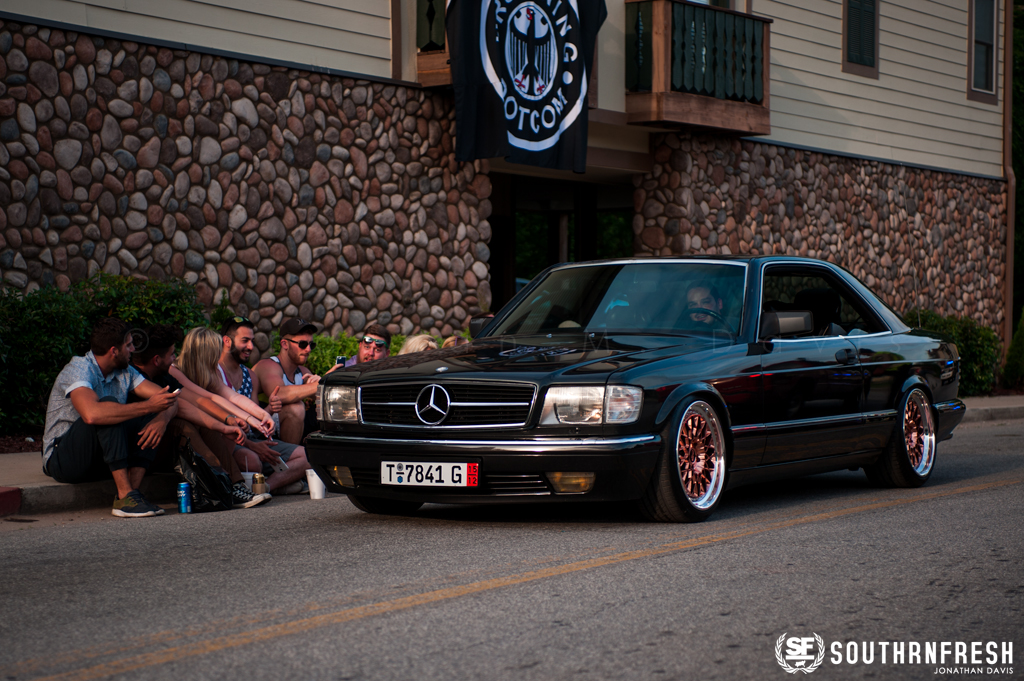 The 560 coupe has been a burden on their wallet he says.  But the result has been worth every penny.  Windows down, sunroof open, cruising is what this car was made for. The fact that it gets more attention than any car he has ever owned says something.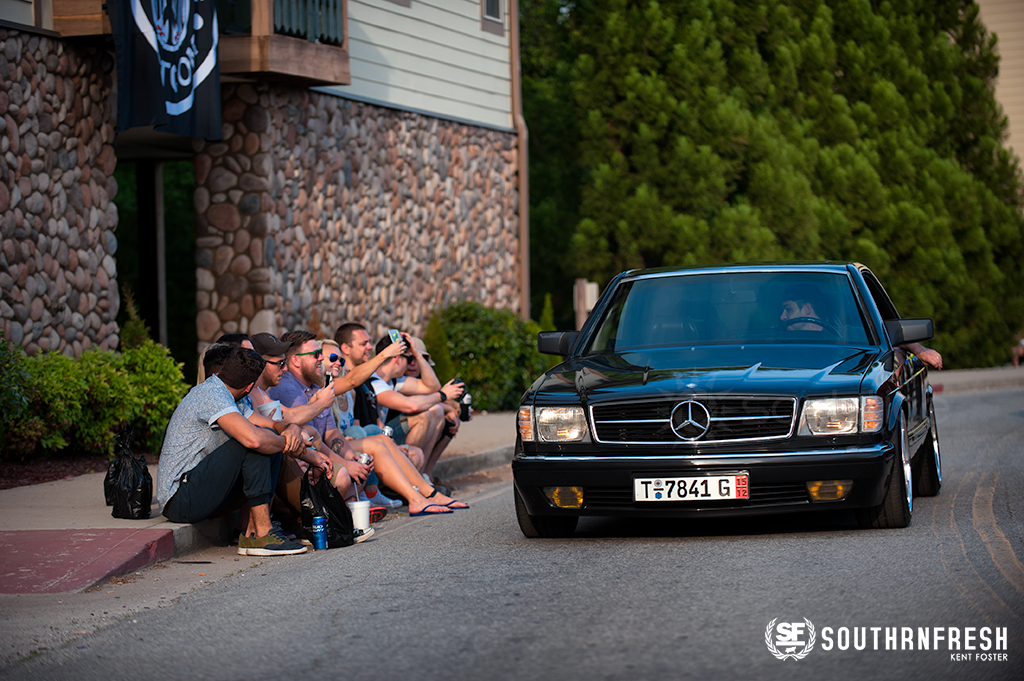 I've never been at a gas station when at least one person hasn't come by to talk about it. Old guys, young guys, black, white, Asian, doesn't matter. Ricers and donks alike, everyone had an uncle that had one so they just want to talk about it.
-Geordie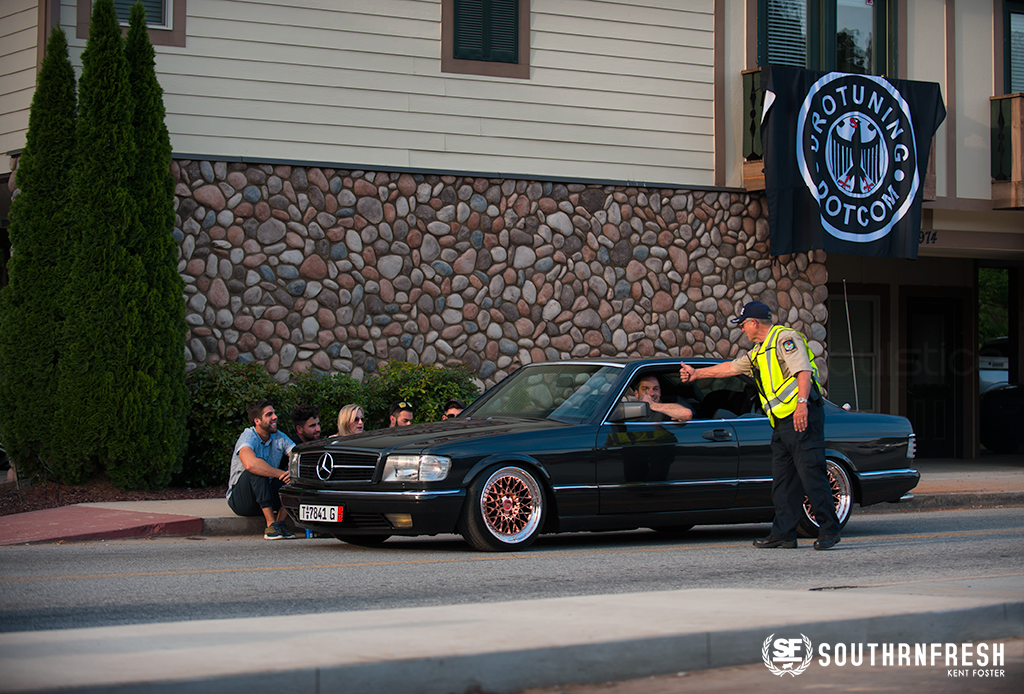 Id like to say I'll keep it, but everything's for sale. Id like to build a W124 wagon on air or a 190E 16v next. Of course an e30 M3 is enticing but I'll have to wait until the kids are in public school for that!
-Geordie 
Thanks for looking