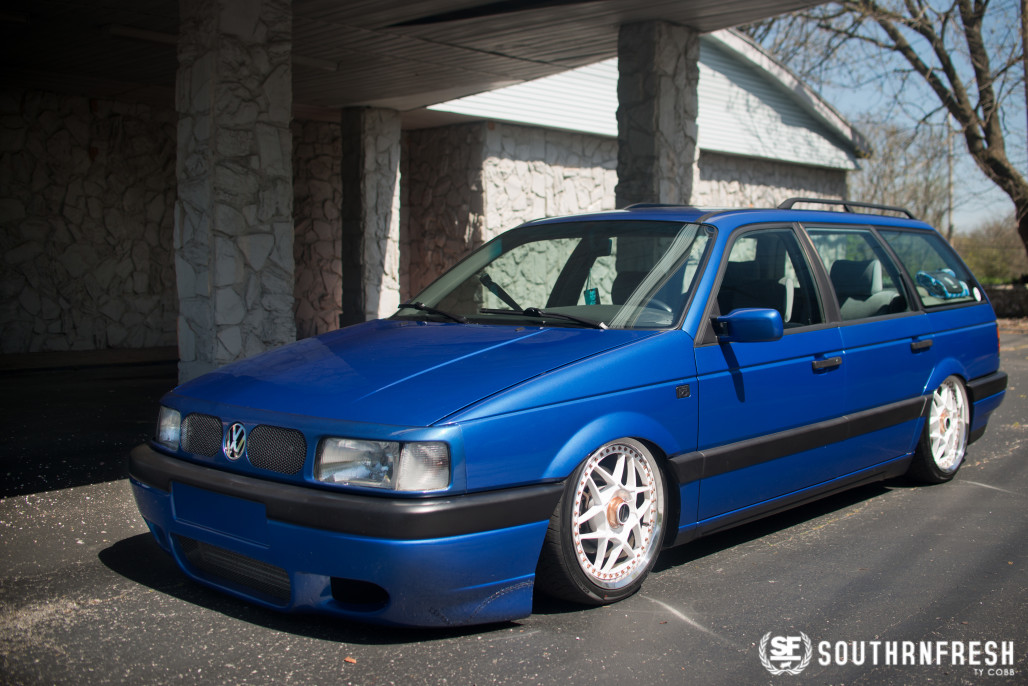 There's something that comes with owning a lot of cars throughout your life, memories both good and bad, funny stories, and long nights working in the garage. All of these are a part of growing as an enthusiast, developing your skills, fine tuning your likes and dislikes, and going after your ambitions. Very soon, a new purchase comes with a new vision.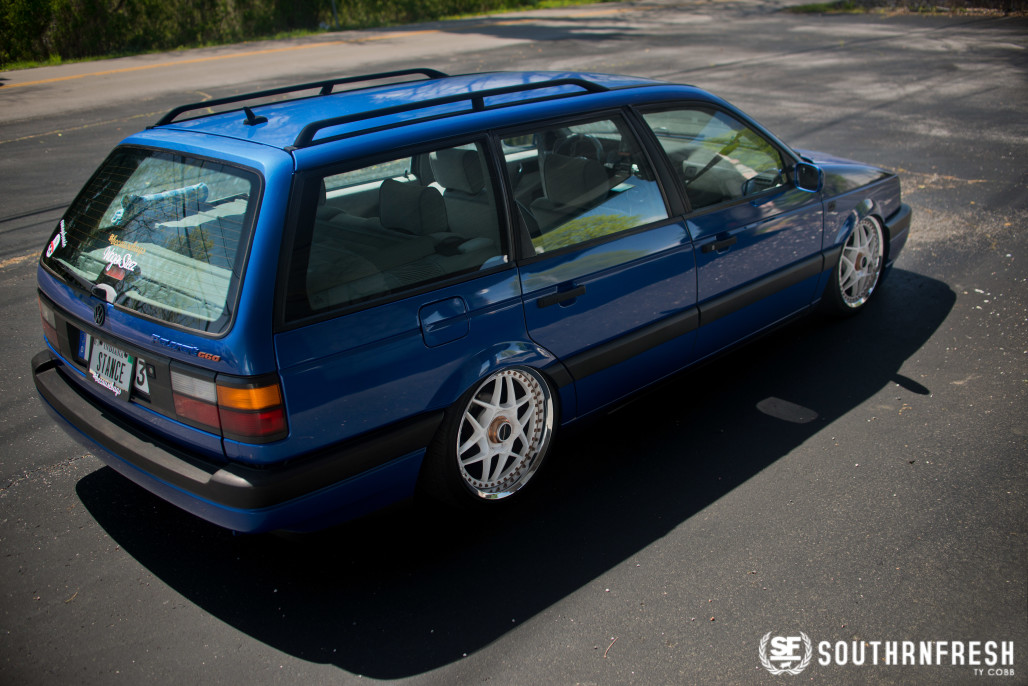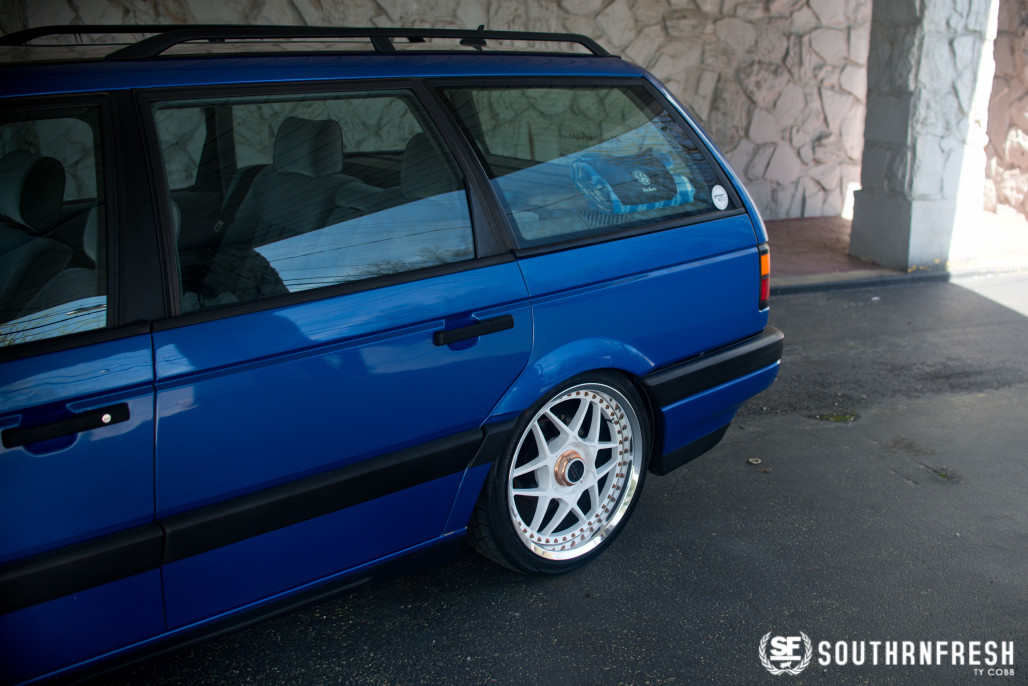 That's precisely what Josh Gray did when he purchased this G60-swapped Passat wagon. He knew how he wanted it to look as soon as he bought it. With the car already in decent shape from the previous owner, he only had a few things to fix up. Josh cleaned up the engine bay, finished up the paint and grill, fitted air ride, and installed wheels and tires.
A firm believer that wheels are the component to bringing a build together, Josh elected for a set of rare Modena Racing wheels. "They totally, match the 90's look of the car, especially with the Rieger front bumper," said Josh.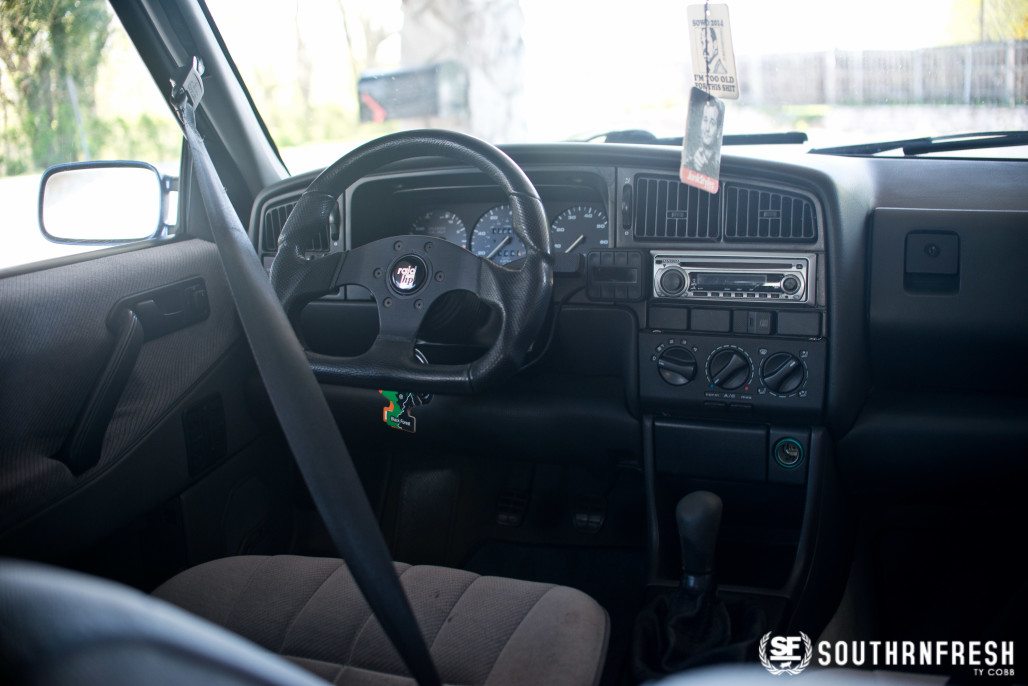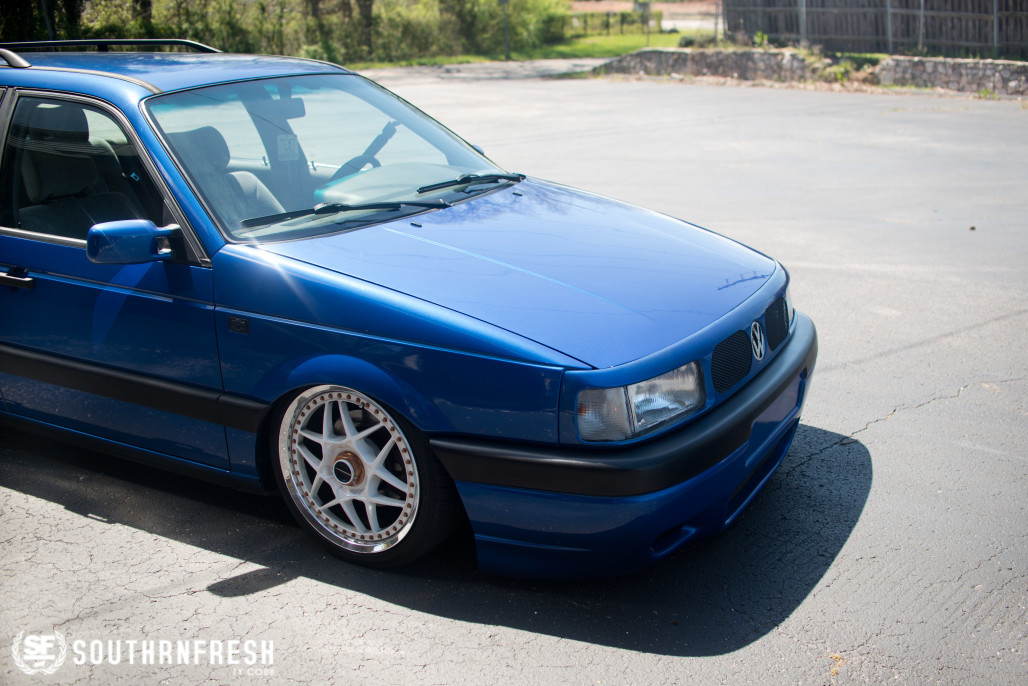 Josh has owned the car about 7 months now, and one of his favorite memories was this year's SoWo, where he received a Top 50 award. "To be recognized as having one of the Top 50, and being able to park with all of the other amazing cars was truly an awesome experience, and one that took me totally by surprise."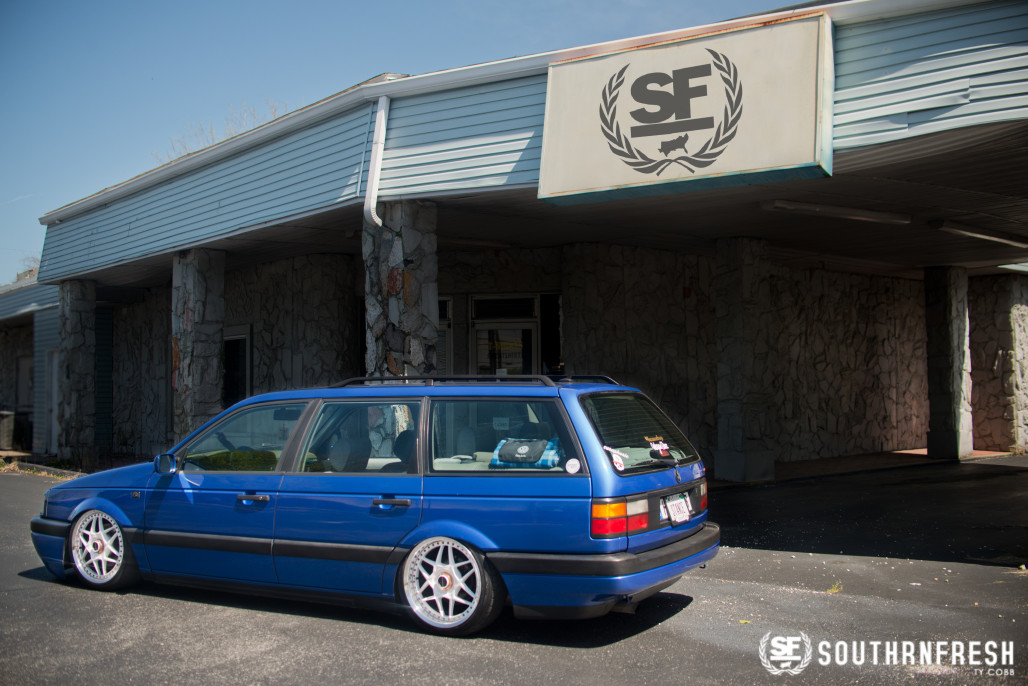 Josh still has to button some of the interior, including the air ride set up in the hatch and replacing the all of the stereo components. Aside from those minor things, Josh doesn't plan on doing anything crazy, just attending some shows and gathering more parts for a winter build, including go fast parts for the wagon.
With a great start on this B3 already, we can't wait to see what's next.