Today we bring you Justin Semon's Subaru STi that has been a long term project of his for about a year.  Justin is a technician at Topspeed Motorsports in Georgia, so he is very familiar with making big power with higher end vehicles.  But Topspeed's expertise began in the Subaru community.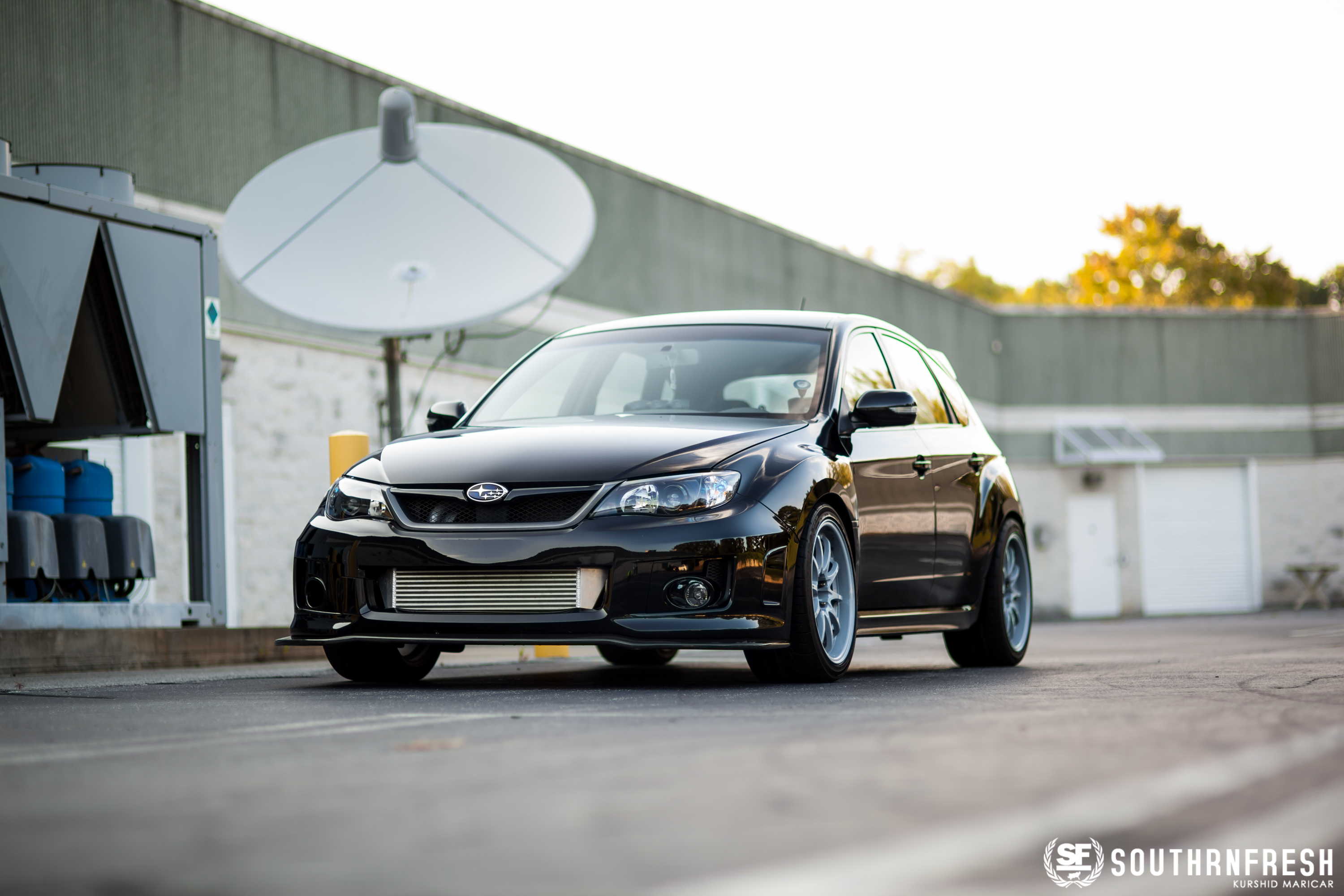 To me all Subaru's are made to be capable purpose built vehicles.  It just seems right to make use of their All Wheels Drive system, I have a hard time accepting seeing these cars turned into parking lot cars.  That never get to see their full potential.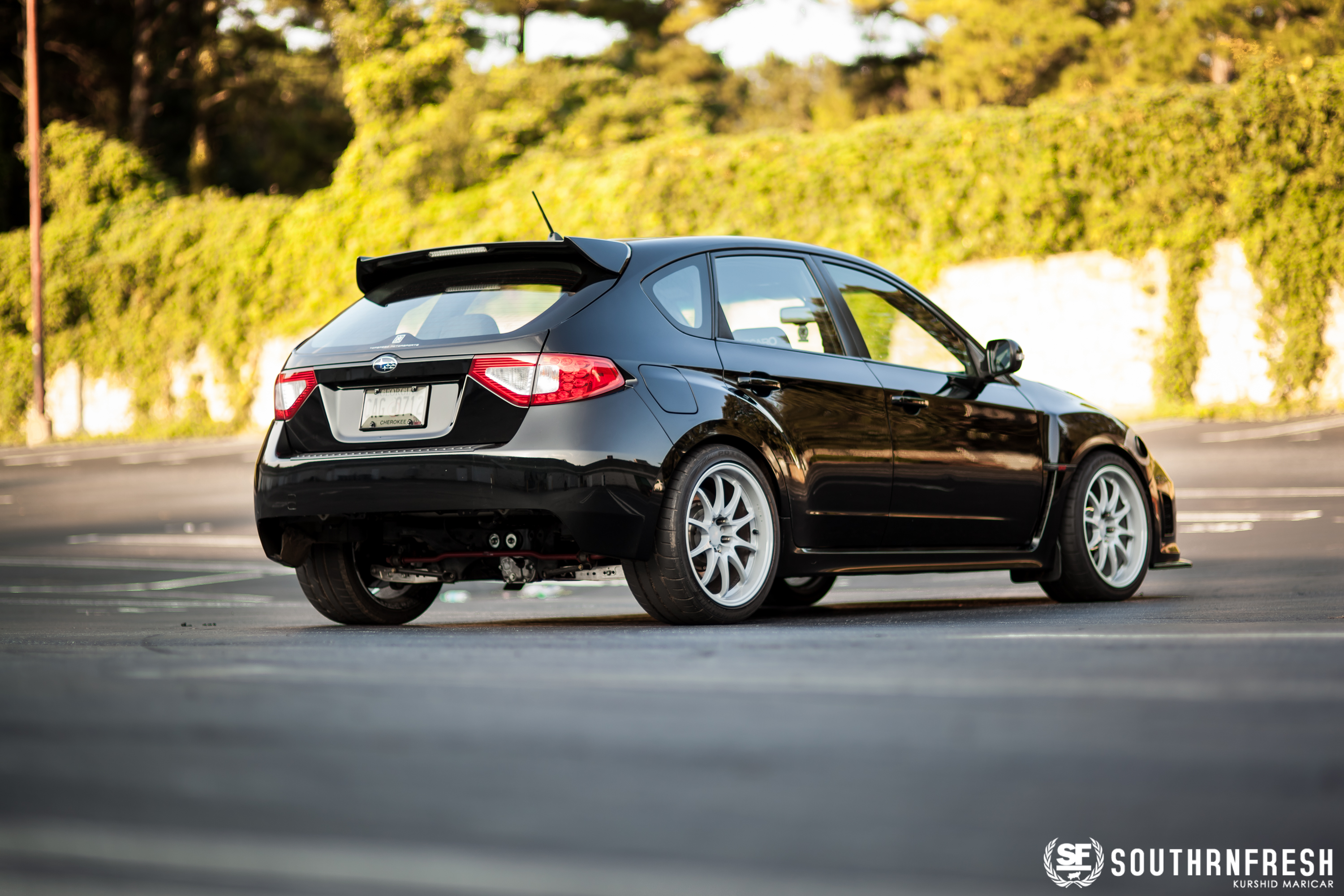 We appreciate whatever you decide to do to your car and I realize that not ever car is a racecar. But seeing a Wrx,Sti,Evo bagged with oversized wheels, and barely driven is a painful site at times.  They are really nice to look at, but deep down inside you have to wonder how much more you would appreciate that car if you could pull it out your garage and enjoy it the way it was designed to.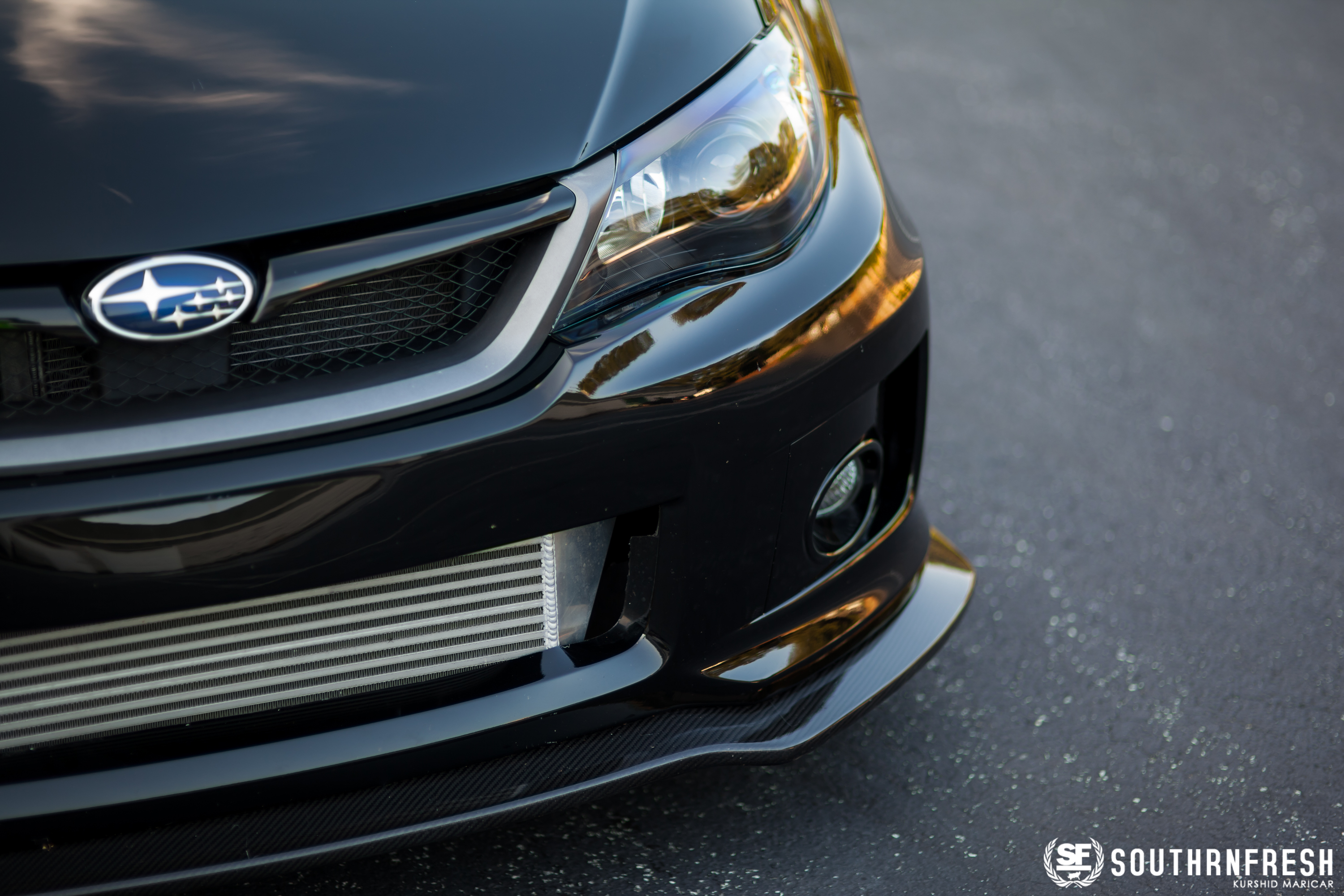 Justin has always been a function type of person.  Back in 2011 we featured his road race Civic Dx that was featured in Super Street Magazine. The Subaru started its life as a 2008, the front end was updated with a 2011+ front end conversion and ARP carbon fiber lip.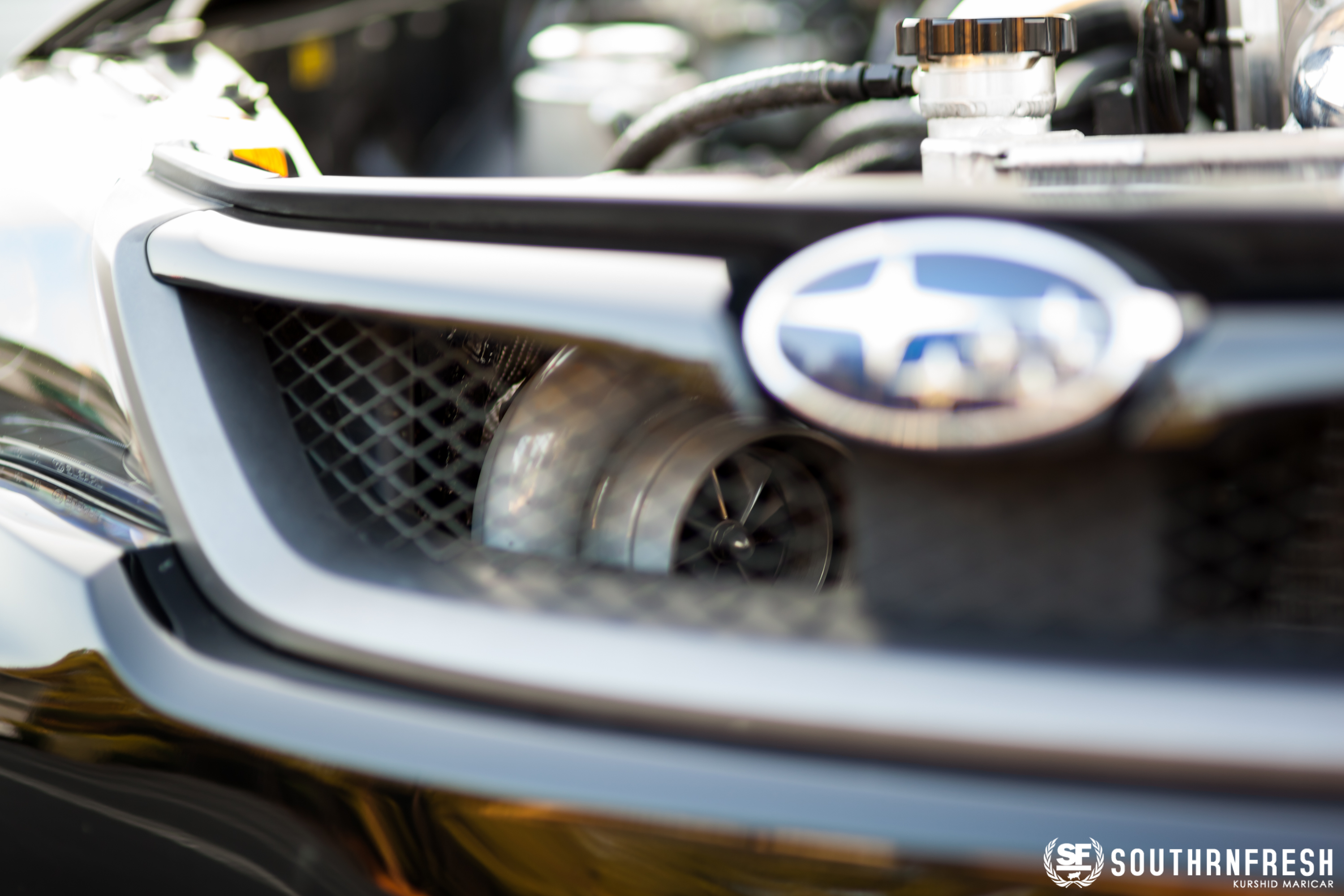 After a few months, and settling with basic bolt ons Justin wanted to go for big numbers and do a complete build on the STi powerplant for reliable racing. The build started with the FP HTZ Super 99 Ball Bearing Turbo, and Topspeed Motorsports/KillerB Forward Facing Manifold, that can be seen through the front grill.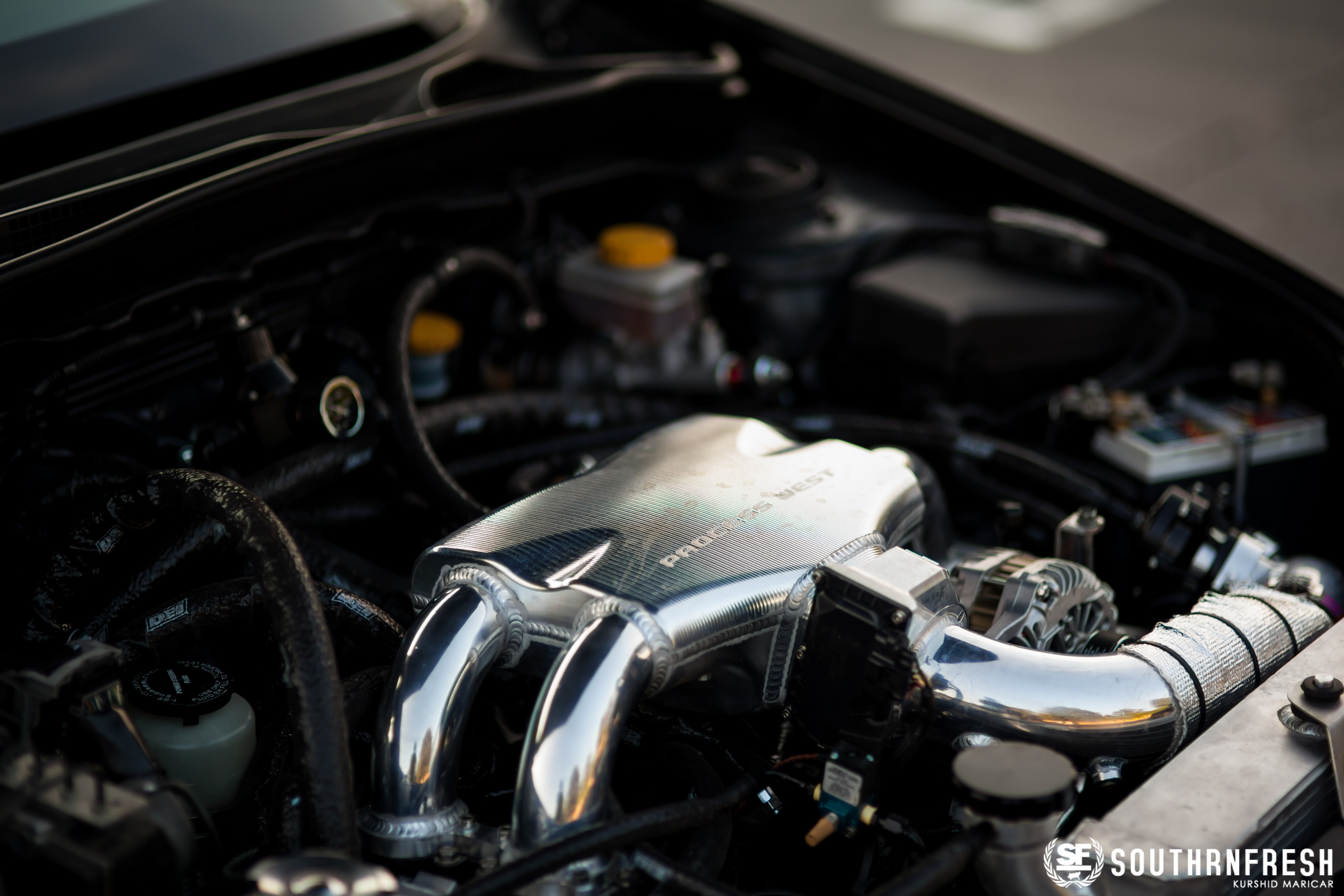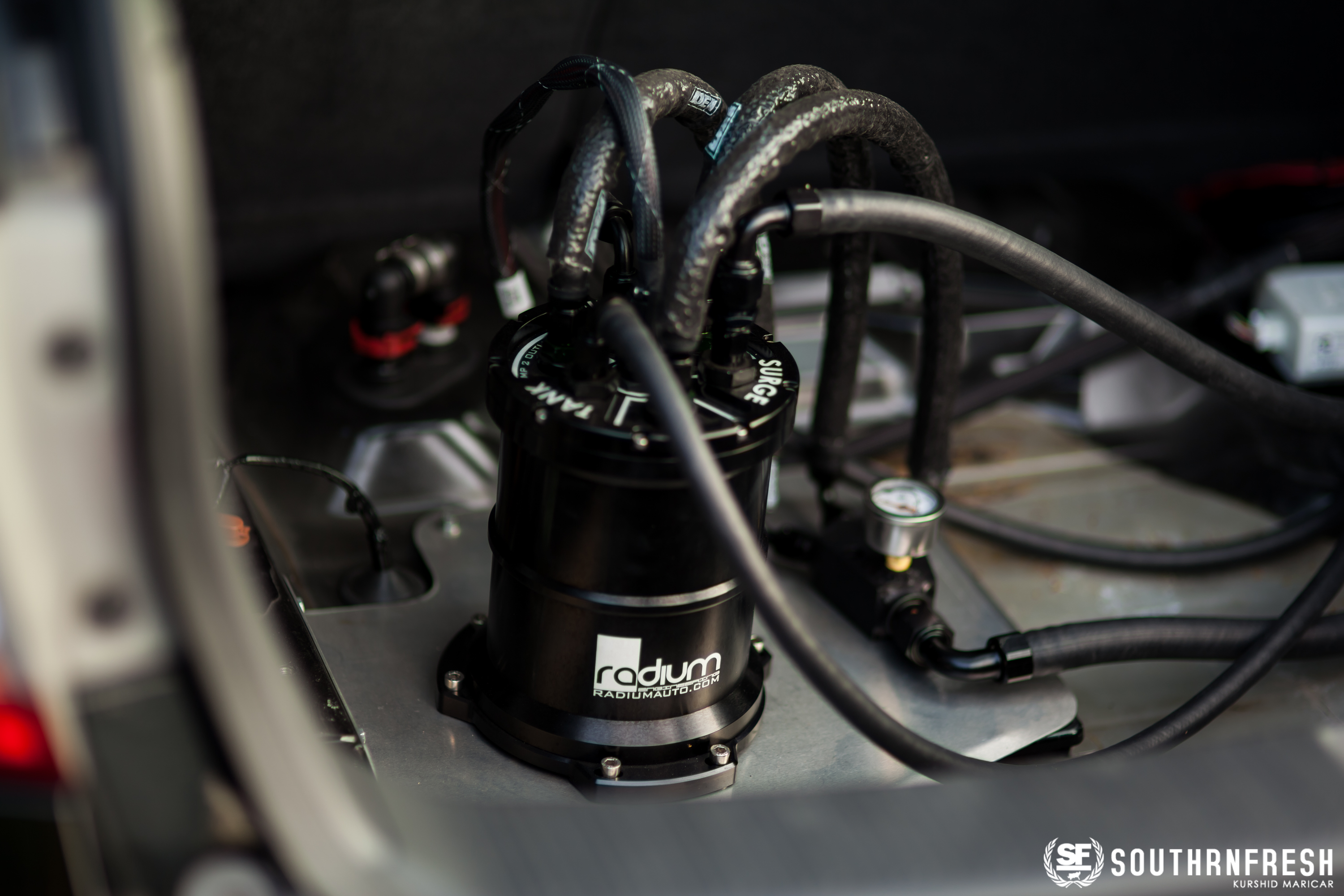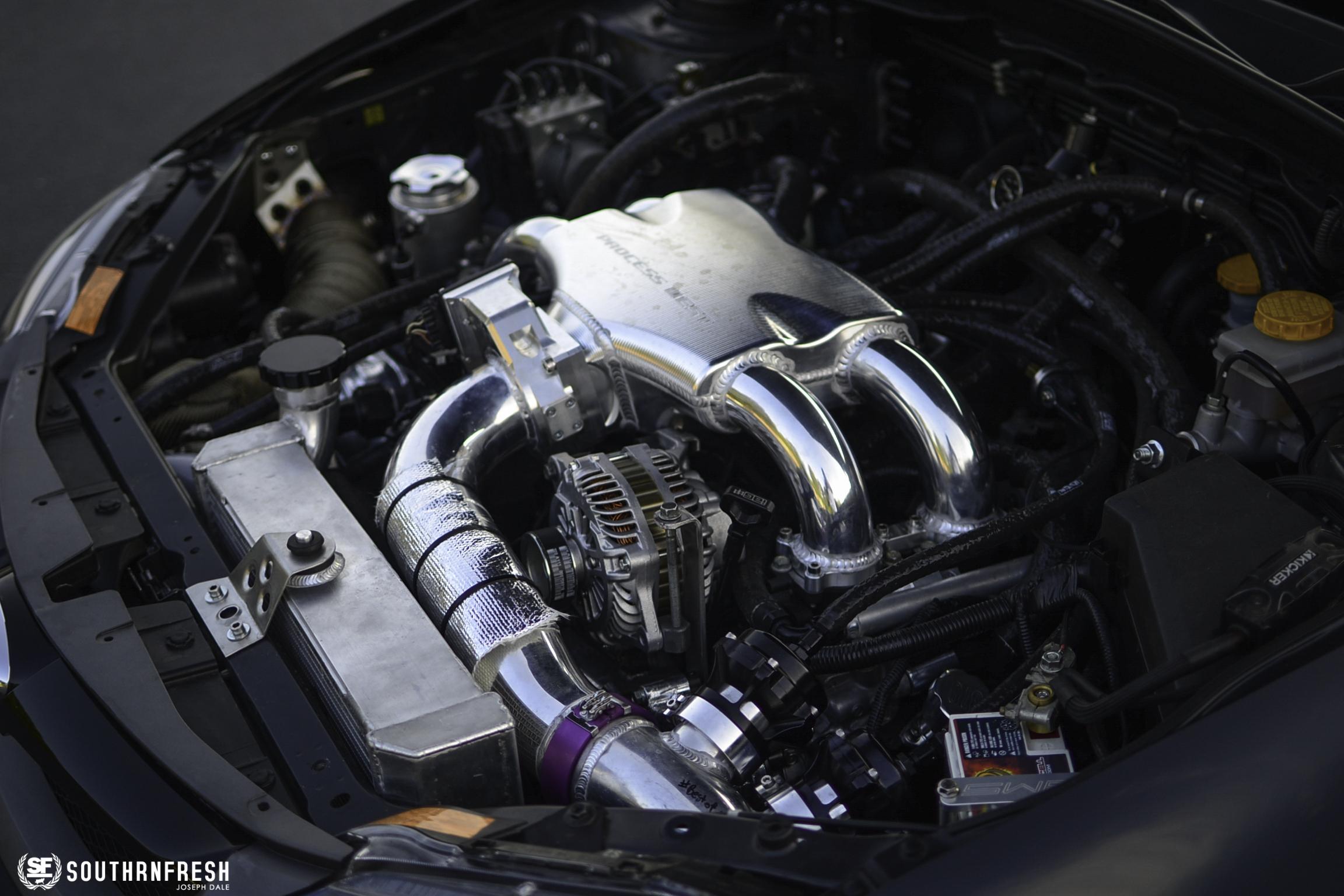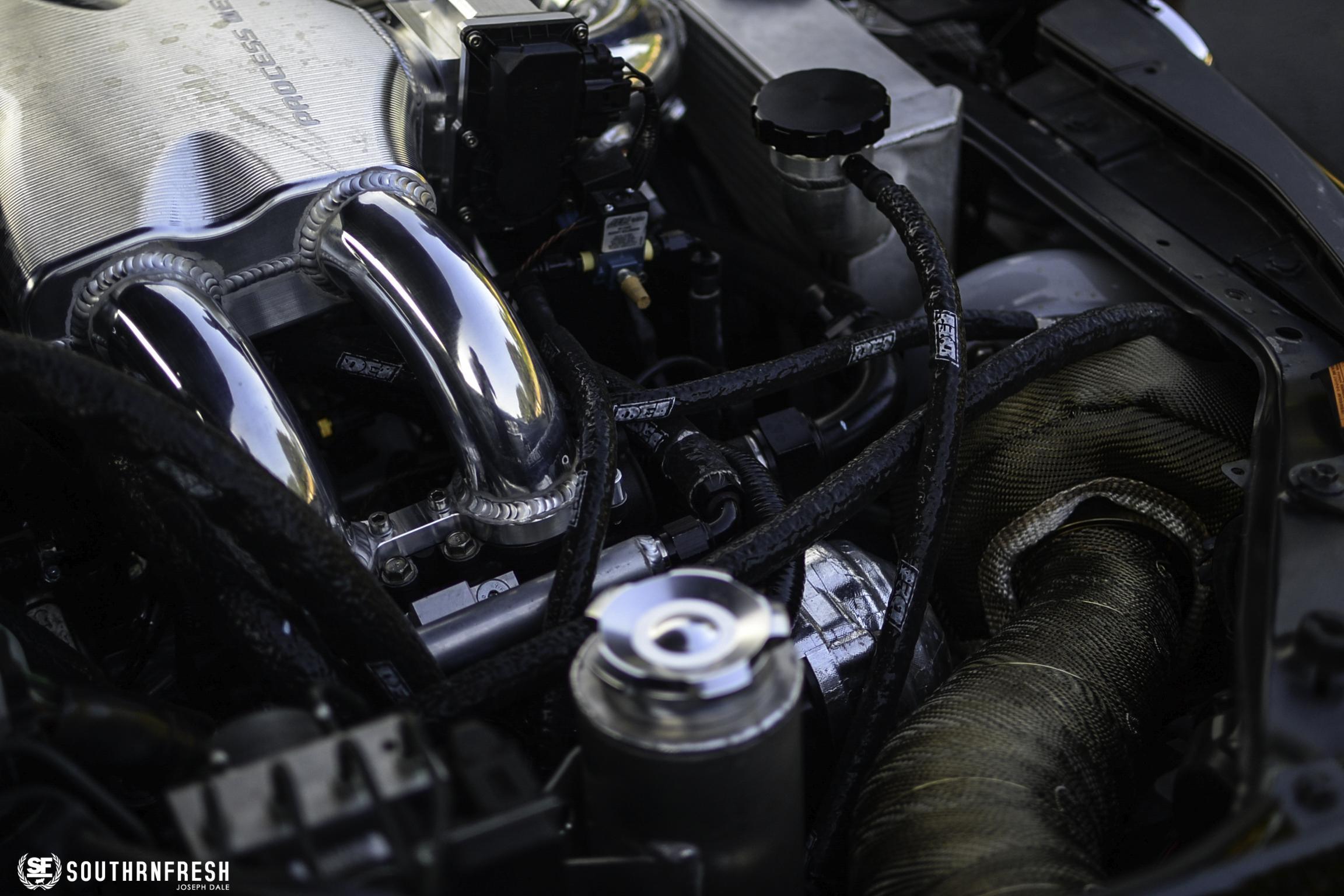 Shown above is the Process West Intake Manifold, feeding air to the Outfront Motorsports V4 Closed Deck block, TopSpeed Motorport Pro Series Ported Dual AVCS Heads,  Manley Platinum Series Turbo Tuff Pistons w/ Large Wrist Pins, and Manley Pro Series Turbo Tuff I Beam Rods w/ ARP 625+ Rod Bolts.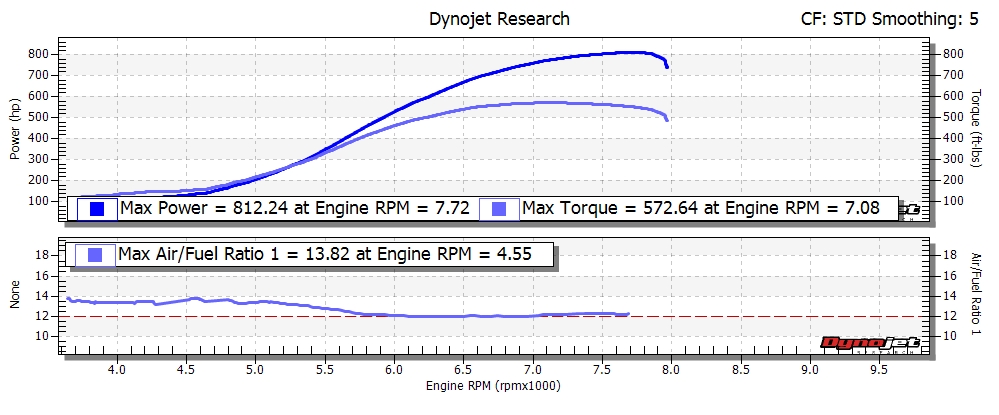 The result was 812hp / 572tq at only 14lbs.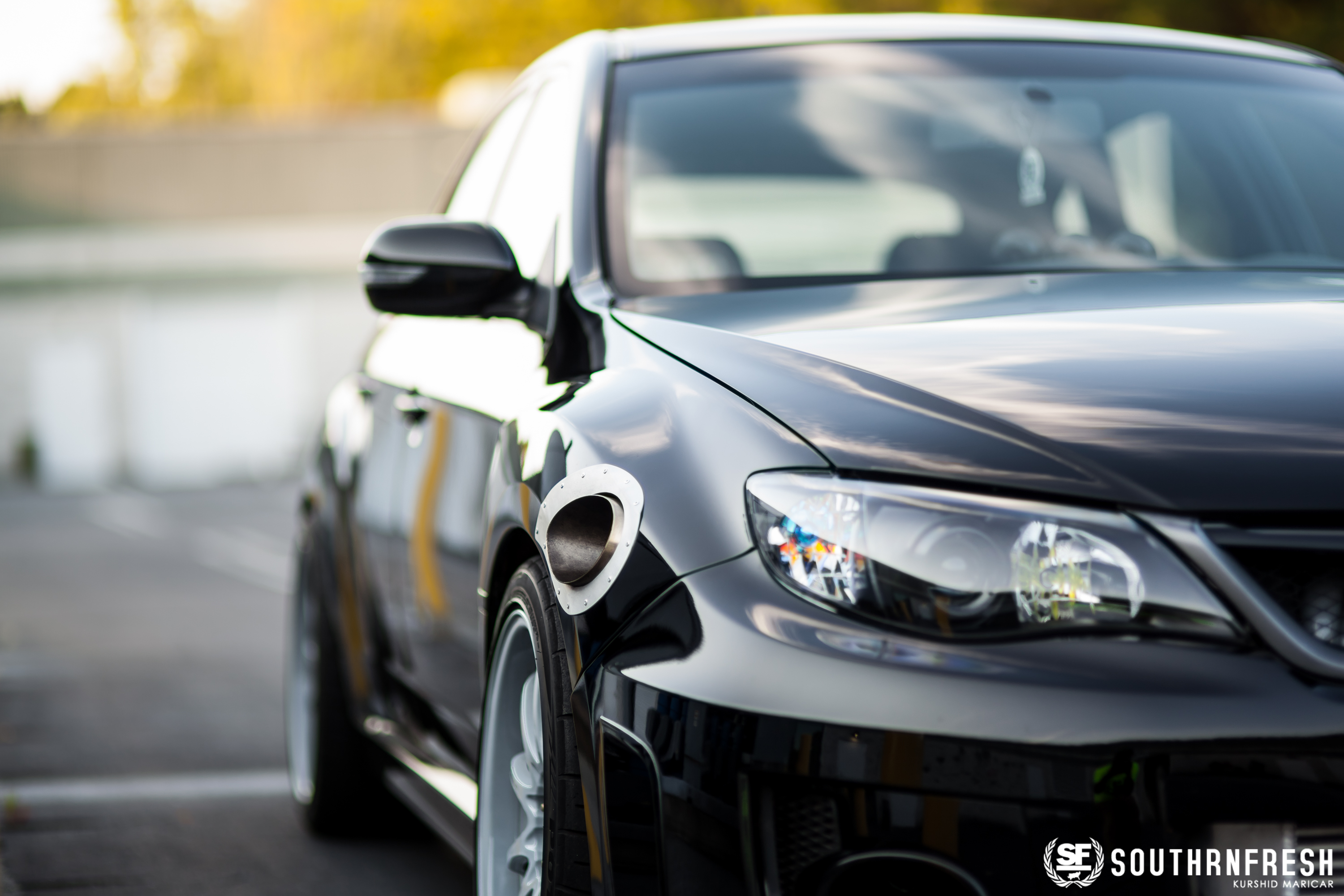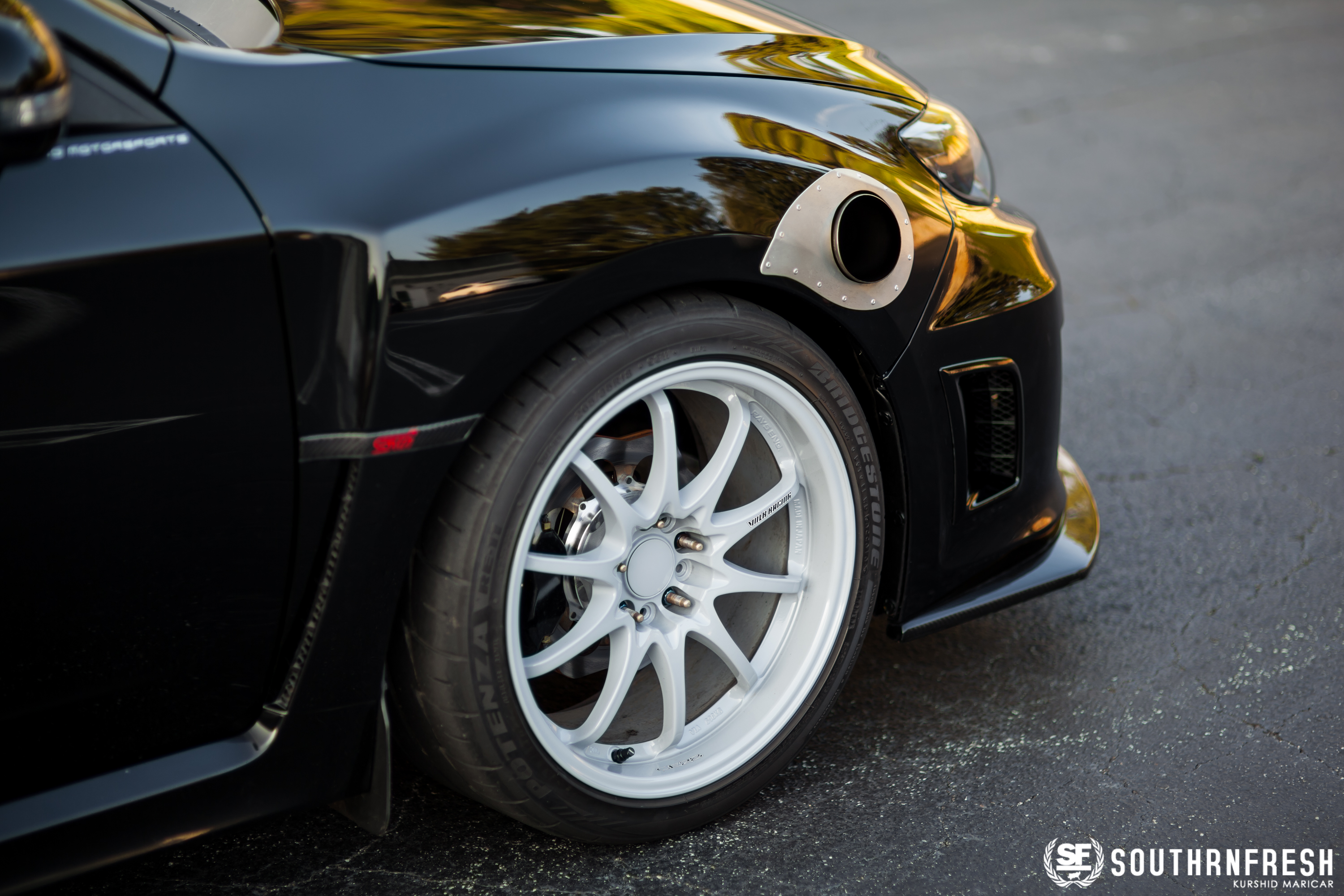 One of the most appelaing parts of the car to me is the fender exit exhaust, that was tastefully done by the Topspeed Motorsports team.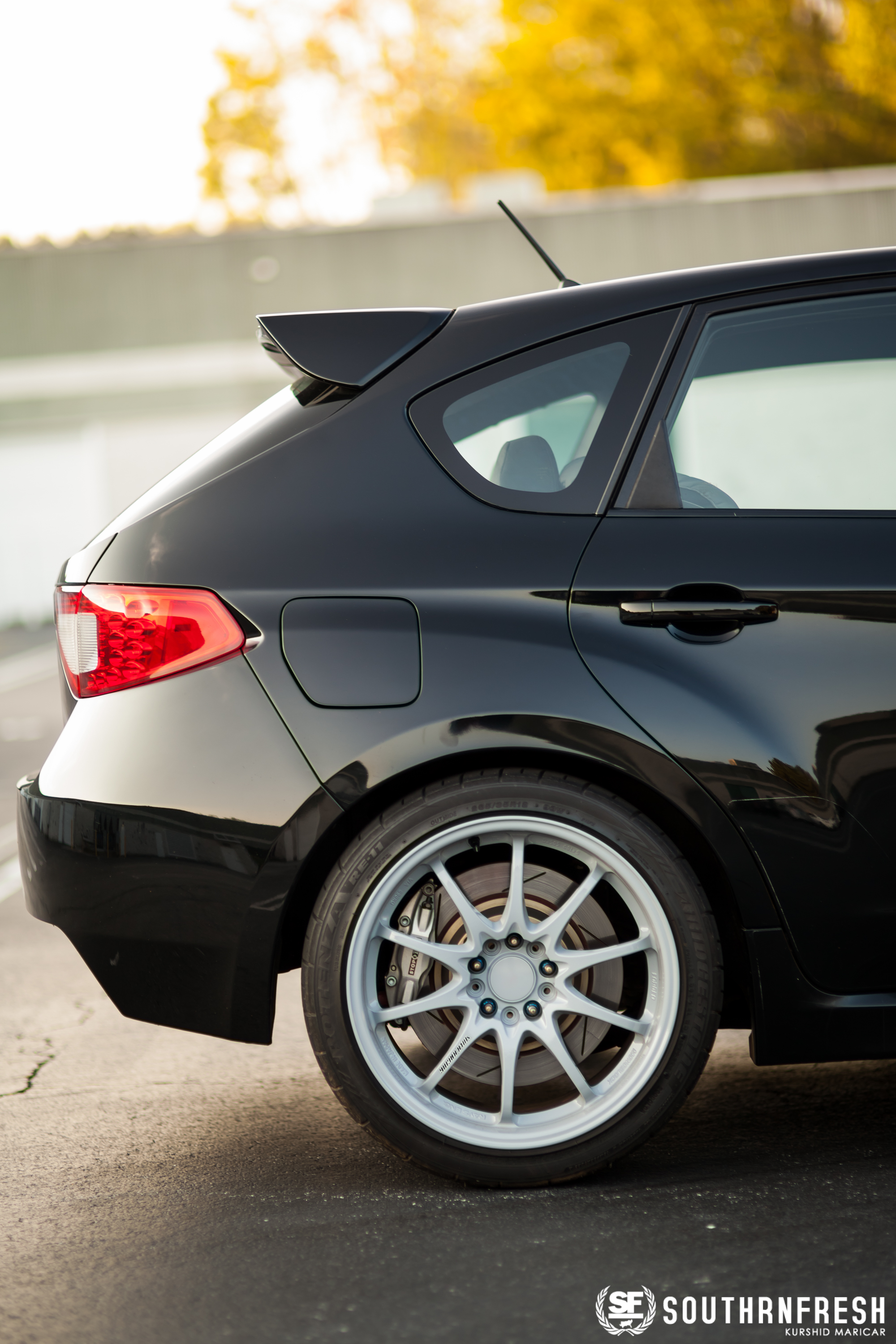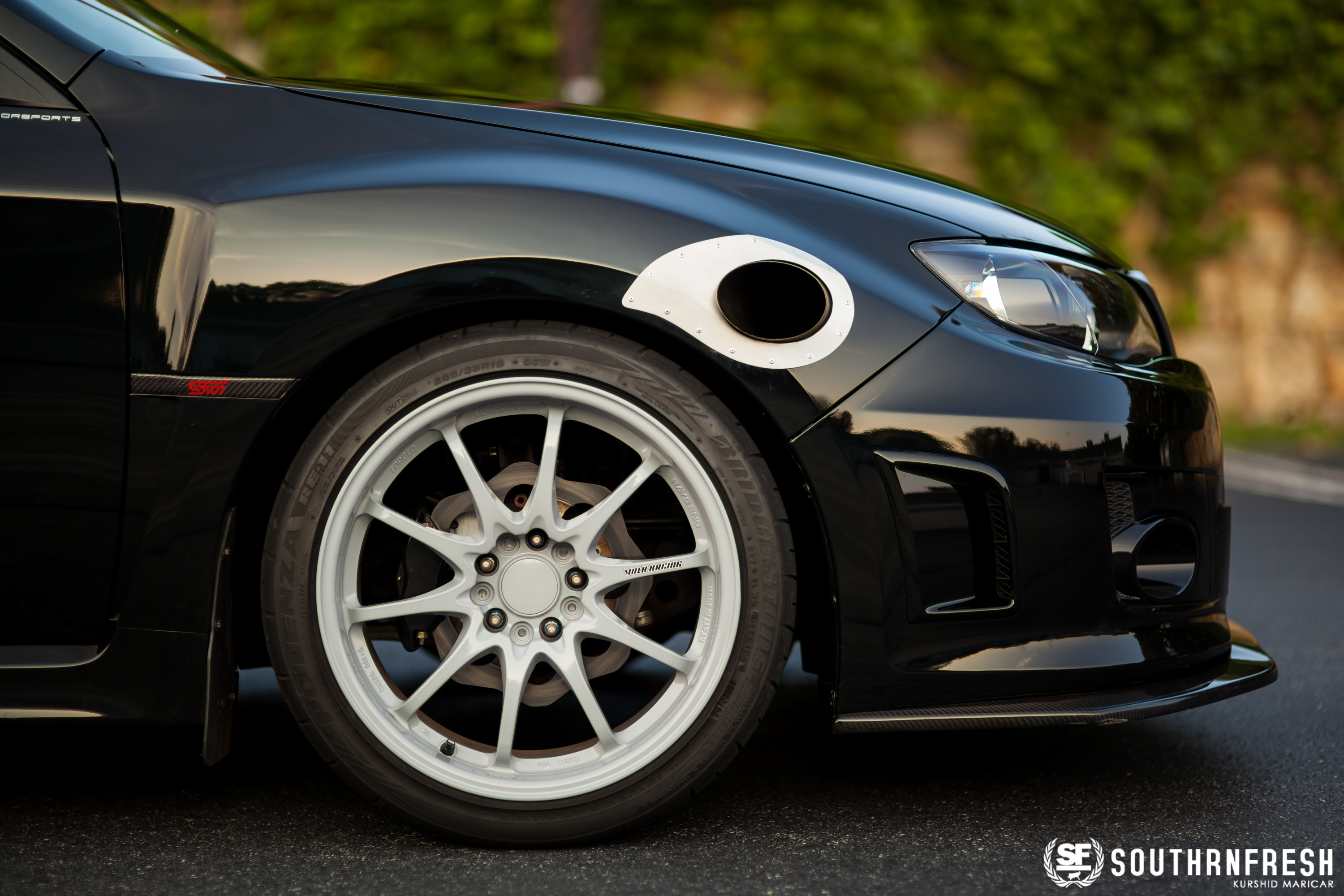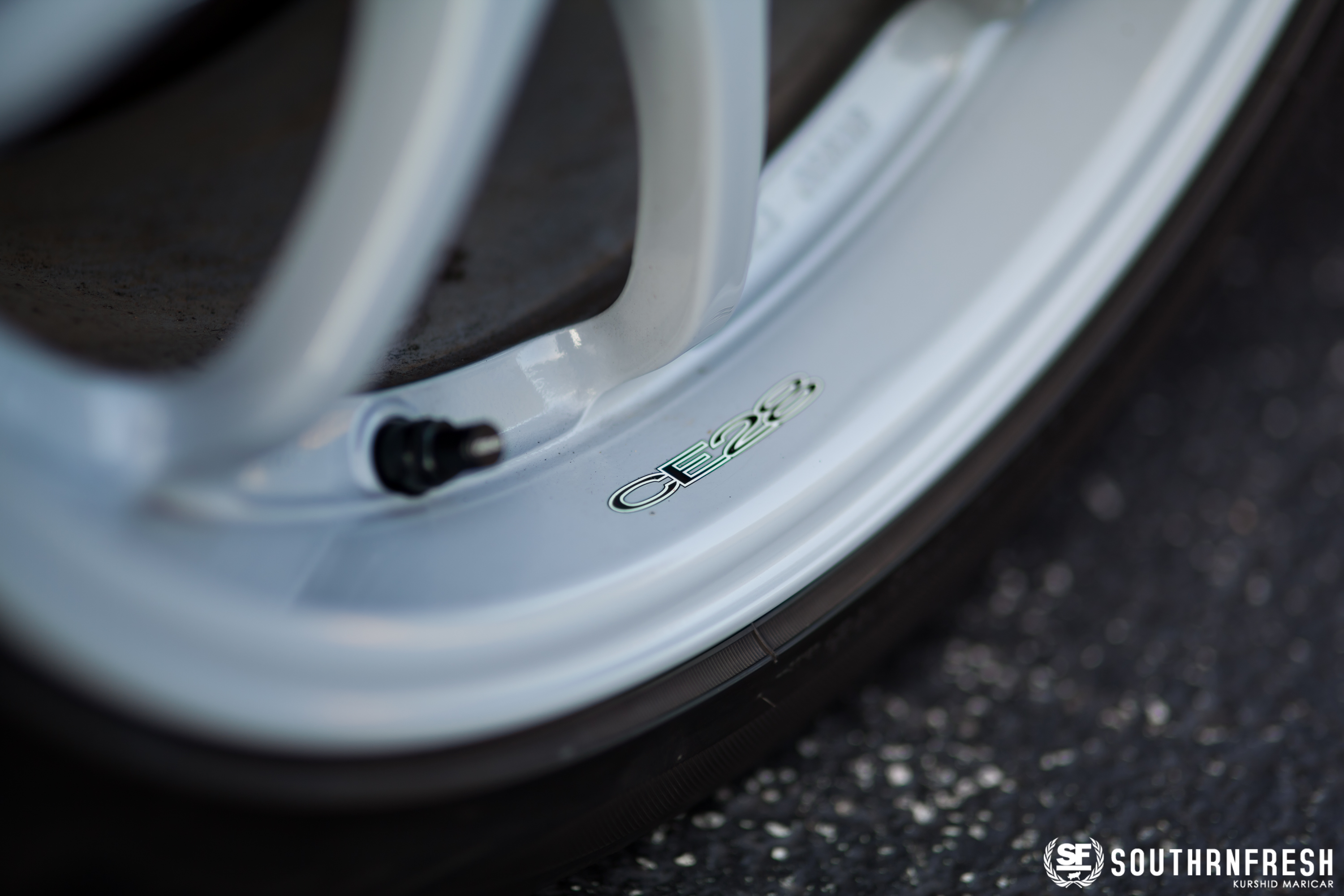 H&R Springs, Volk Ce28 wheels , STM Front Brake Kit, and Stoptech rear brake kit keep the STi connected with the road.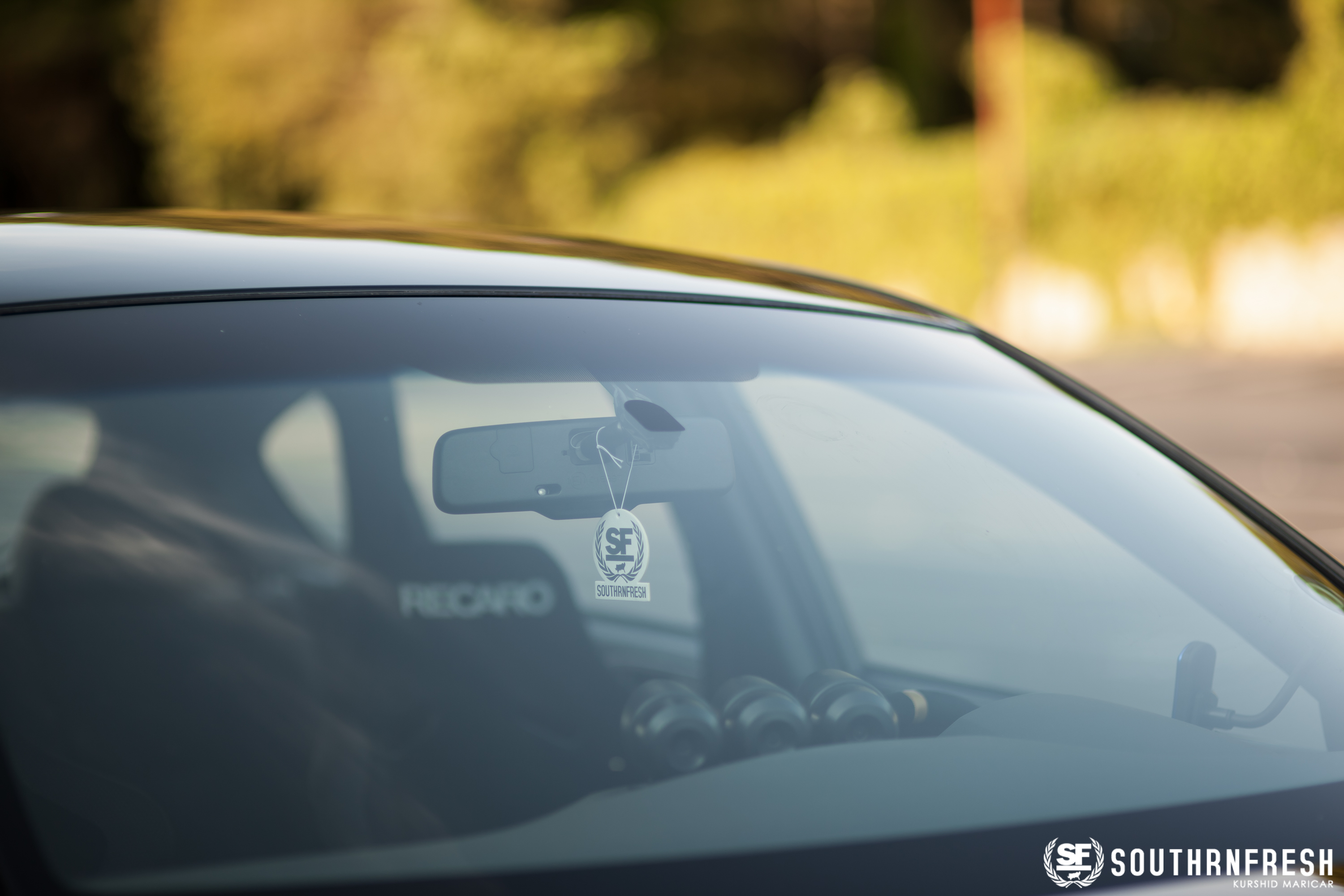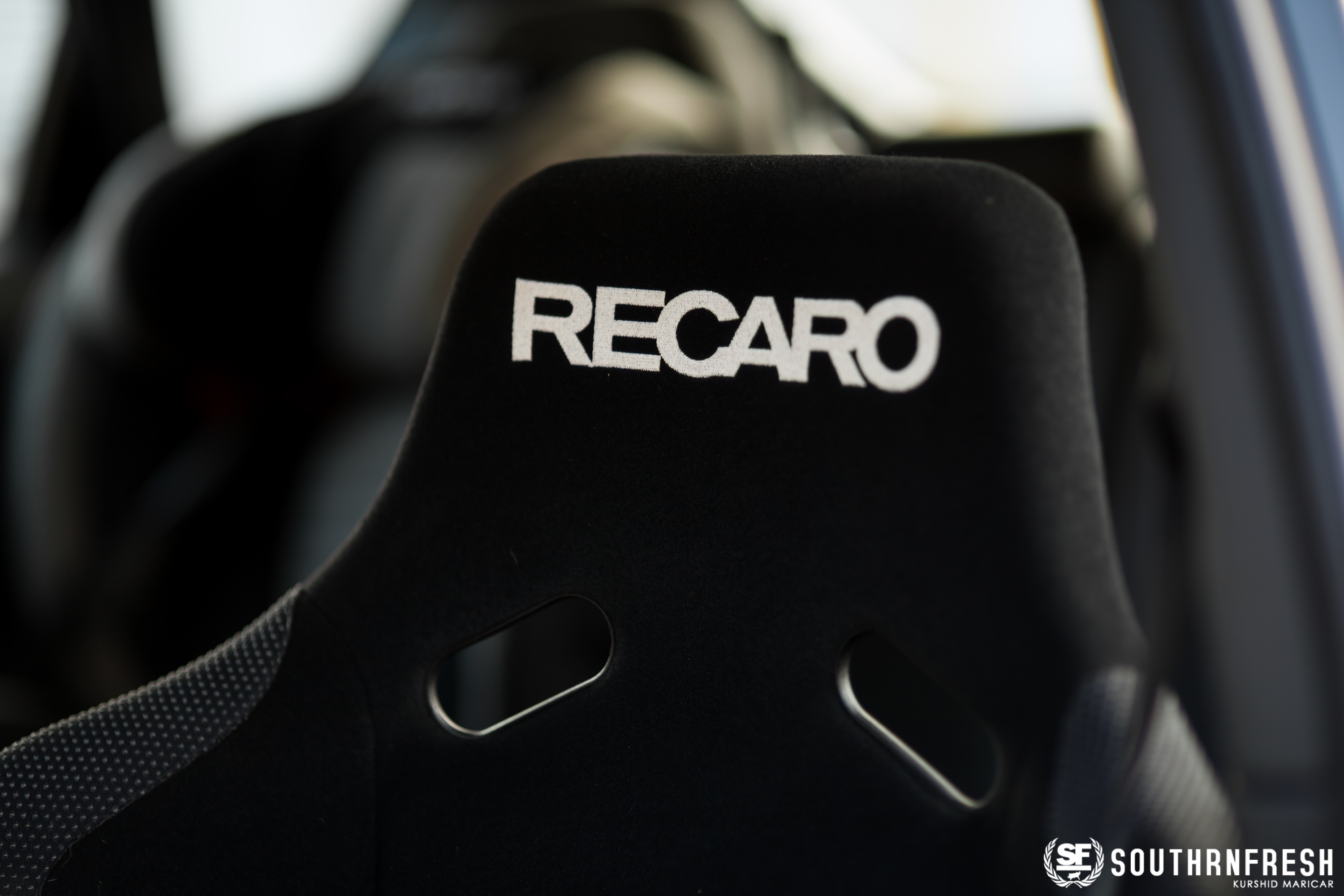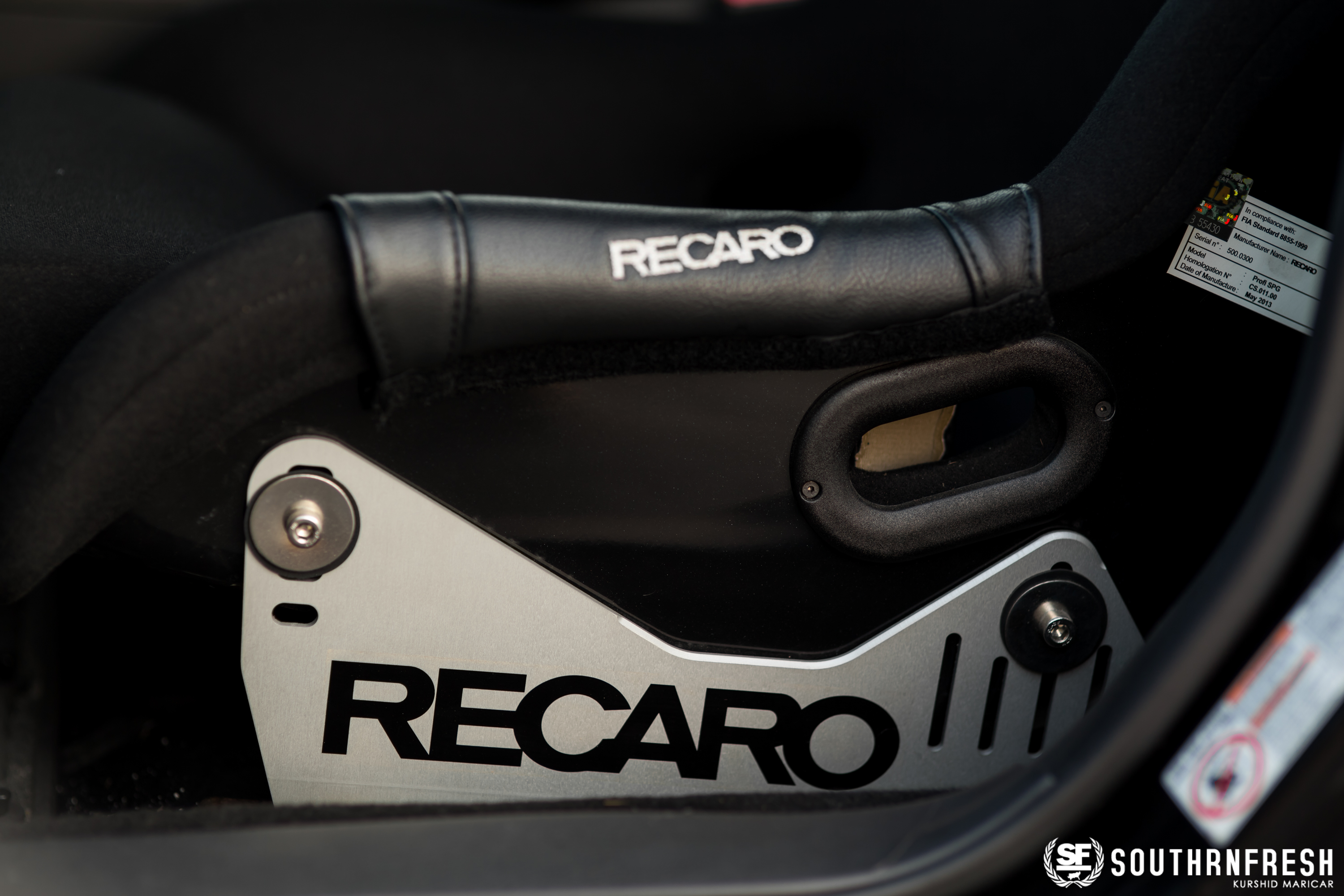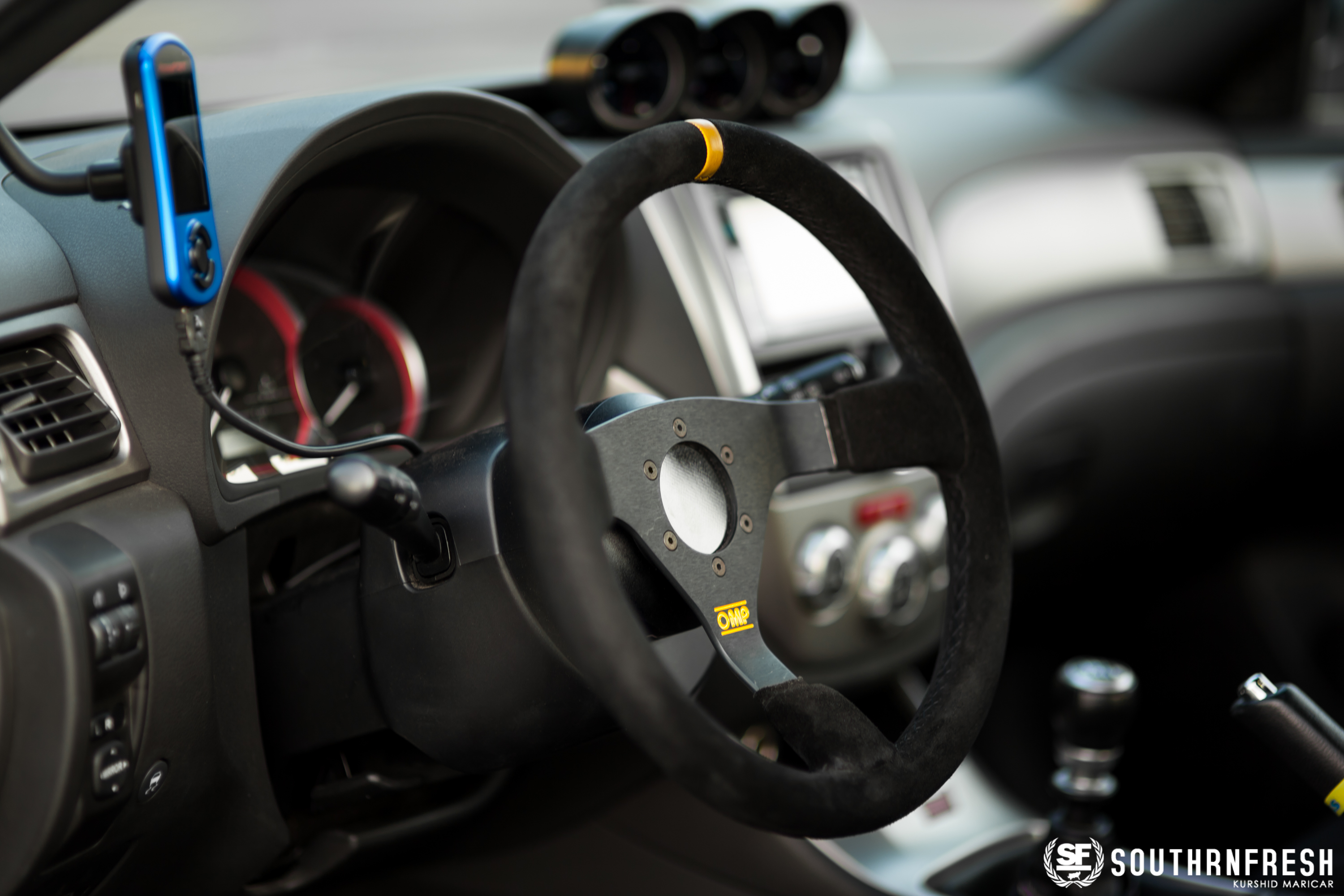 Recaro SPG Seat, 

Recaro Aluminum Side Mounts ,

Origin Fab Stainless Brackets, and 

OMP Steering Wheel keep Justin secured and connected to the road.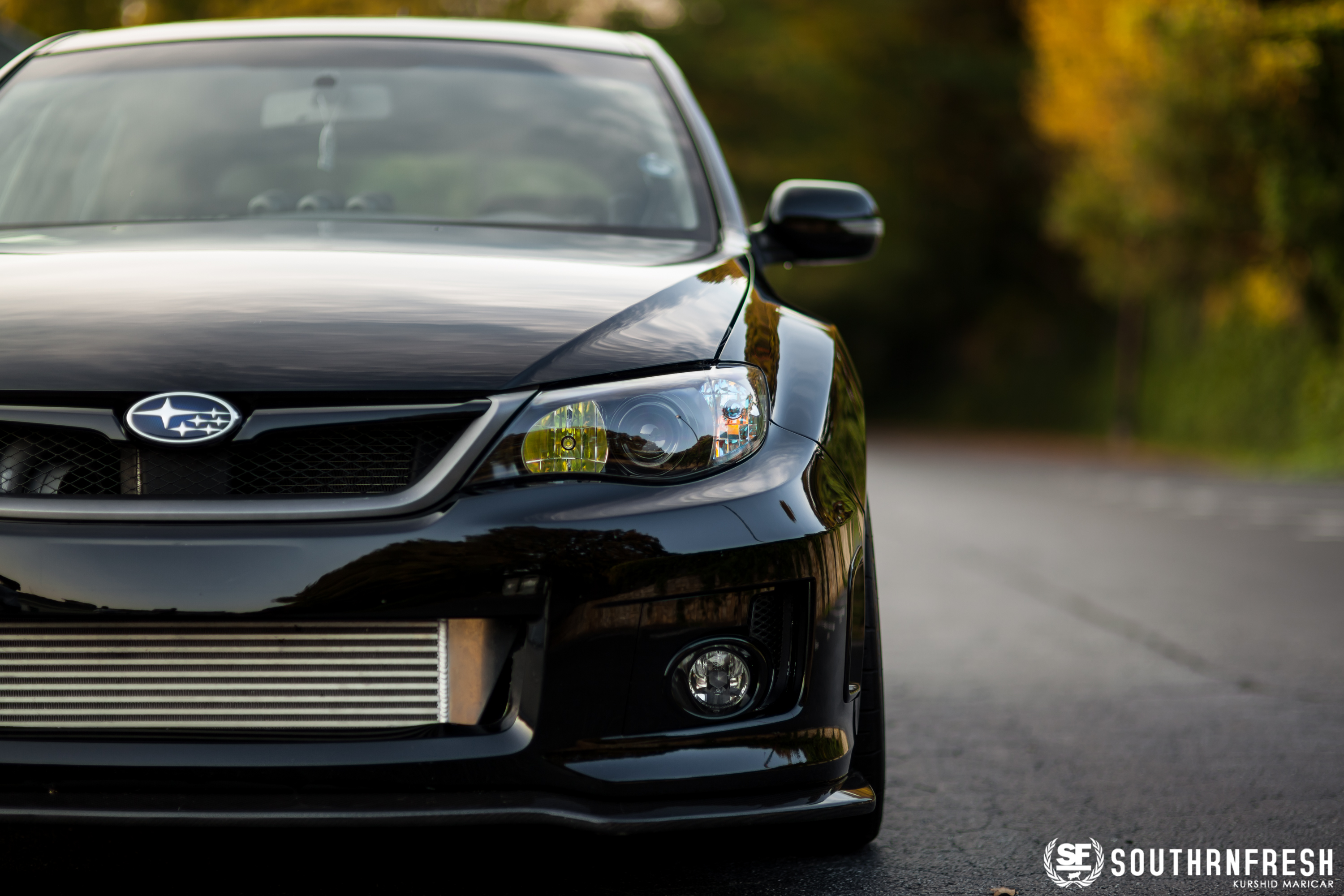 We held out so long because we wanted to get video of the STi, but we have not been able to schedule a time to do so.  We will be going to Justin's next Dyno session when he goes for 4 digits.  Thanks for looking.
Complete Modification list
Engine:
Outfront Motorsports V4 Closed Deck w/ ½" Head Stud Option & Shuffle Pinned Mains.
Manley Platinum Series Turbo Tuff Pistons w/ Large Wrist Pin Option (coated dome and skirts)
Manley Pro Series Turbo Tuff I Beam Rods w/ ARP 625+ Rod Bolts
King Main and Rod Bearings
Stock '15 Heat Treated Crank
ARP Case Bolts (plus align honed)
TSM Pro Series Ported Dual AVCS Heads
Kelford 220-D Camshafts
Tomei Exhaust Cam Gears
GSC Standard Sized Valves
GSC Retainers
GSC Beehive Springs
GSC Stem Seals
GSC Valve Guides
JE ProSeal Head Gaskets
Killer B Motorsport Oil Pan
Killer B Oil Pickup Tube
Killer B Windage Tray
Boomba 75mm Throttle Body
IAG Air Pump Delete
IAG Race AOS
Fuel:
ID2000 Fuel Injectors
Radium Engineering Surge Tank w/ Triple Walbro 485 Fuel Pumps
Fore Innovations Regulator
TSM Fuel Distribution Block
E85 and E98 Fuel
Turbo Kit:
FP HTZ Super 99 Ball Bearing
TSM/KillerB Forward Facing Manifold
TSM Downpipe
TSM Dump Tube
ETS 4" FMIC
TSM 3″ Hot/Cold Intercooler Piping
2 x Tial Q BOVs
Process West Intake Manifold
Drivetrain:
Andrewtech Upgraded STi 6 Speed w/ LGT 5th & 6th
New OEM Carbon Syncros
PPG Shift Forks, Selectors and Fingers
Competition Clutch Twin Disc Clutch
Driveshaft Shop Carbon Driveshaft
Driveshaft Shop Rear Axles
TSM Rear Diff Breather
STM Front Brake Kit
Nitto NT05R Drag 275/40R17
Toyota Electric Power Steering Pump
Recaro Aluminum Side Mounts 
Origin Fab Stainless Brackets