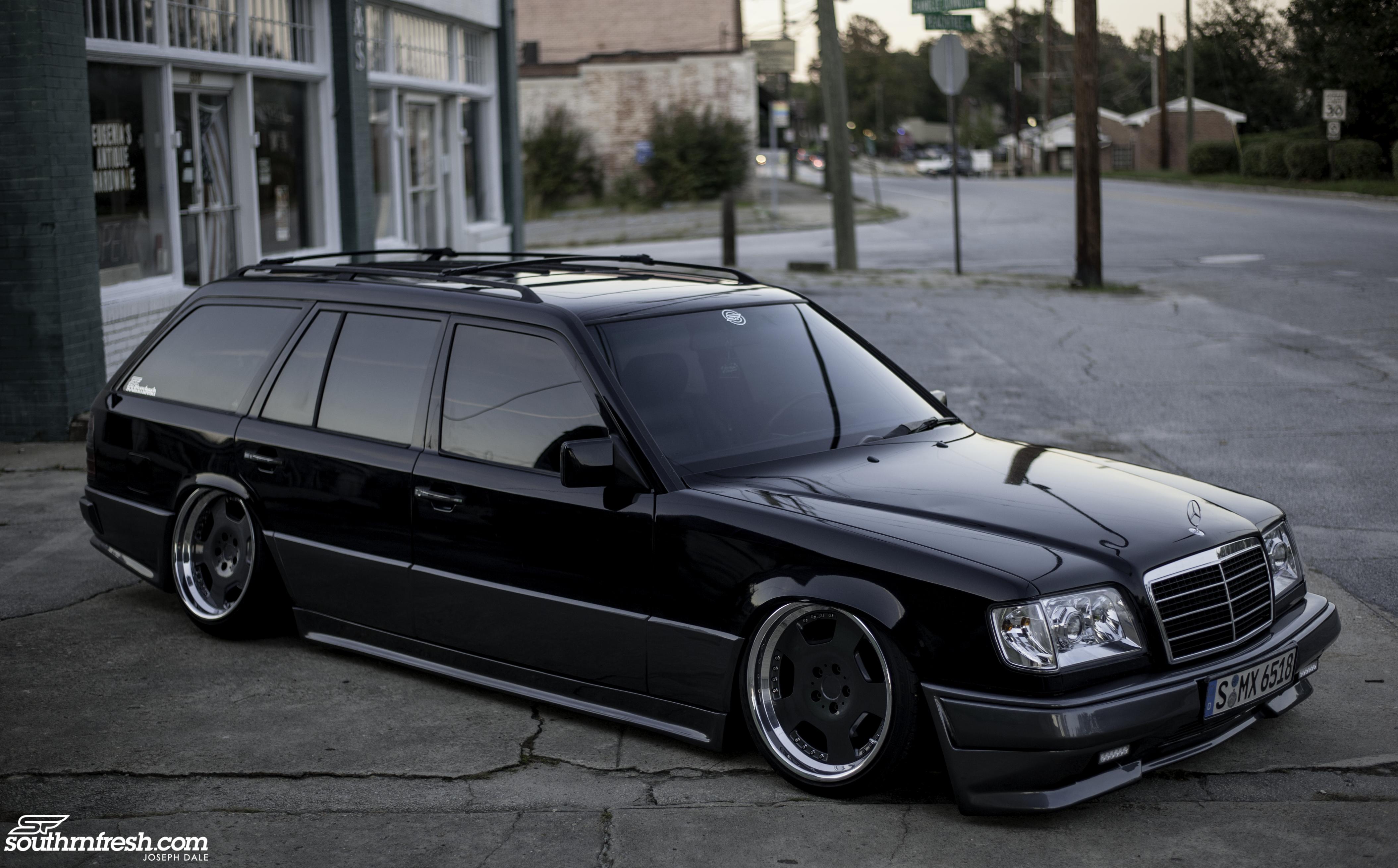 Johnny has been quietly working on his W124 for almost a year.  Purchased from a friend to give his Cayman S a break from daily driving (seen here).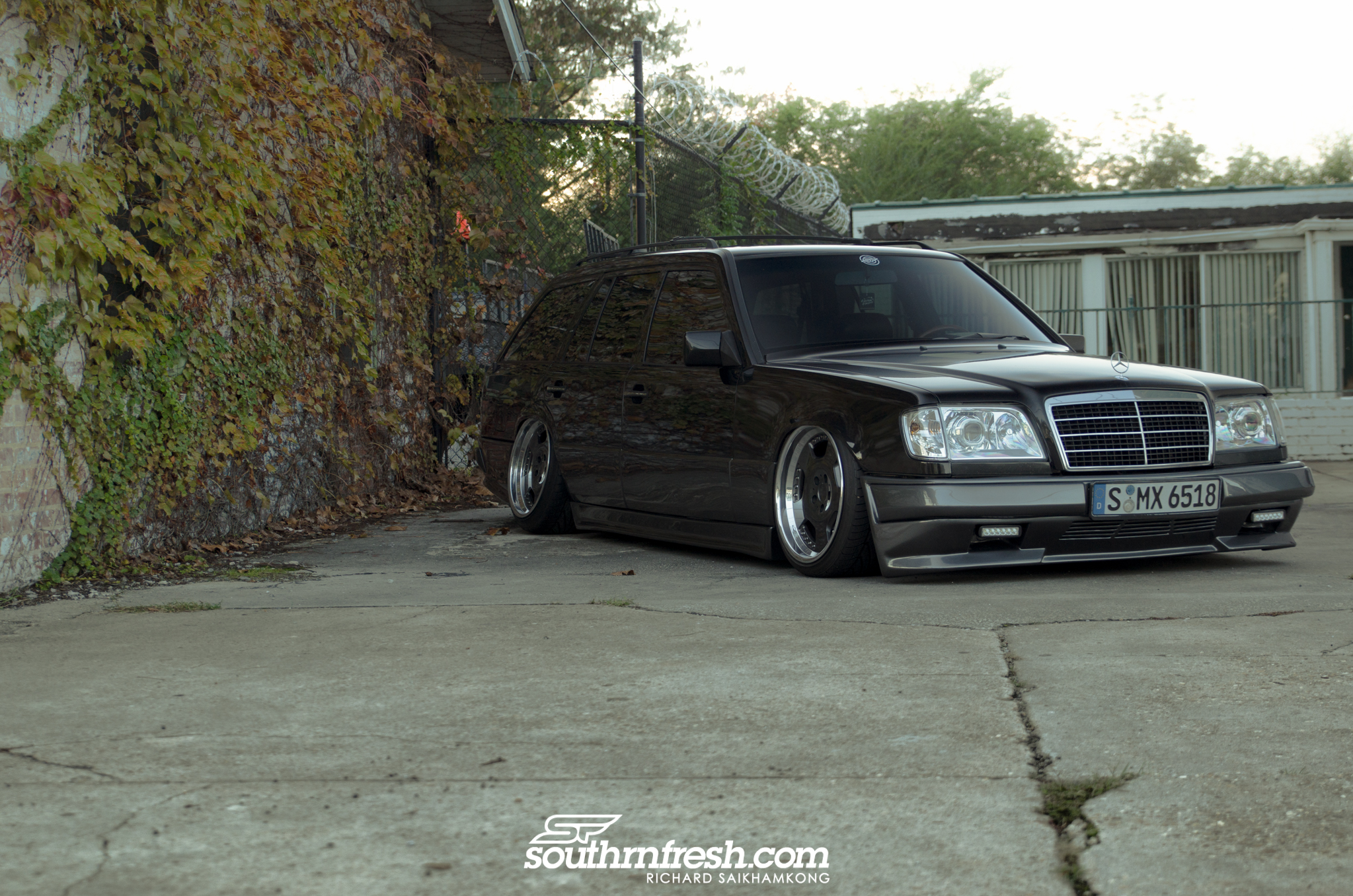 The vehicle was in really good working order when purchased, but it could not be left stock.  Johnny had been talking about owning a Mercedes wagon every since I met him about 5+ years ago.  The first step was to fit the car with an authentic AMG kit.  The kit does not fit the wagon front and rear without some modification.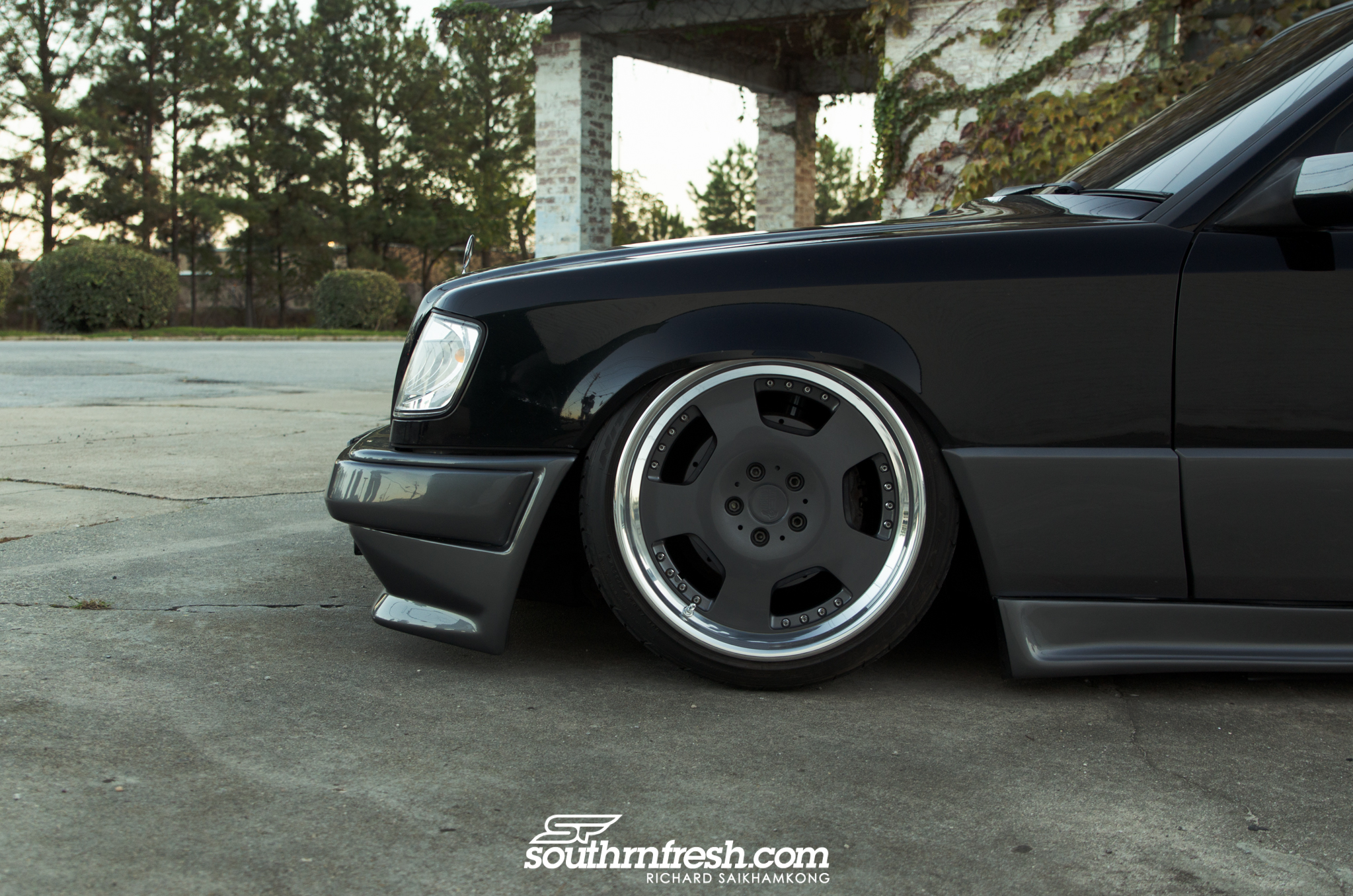 So Johnny left the work up to Superstar Customs to make this all work.  Several relief cuts had to be made for the front bumper to be molded to the factory wagon bumper due to the width of the sedan, and coupe models that the AMG kit fits.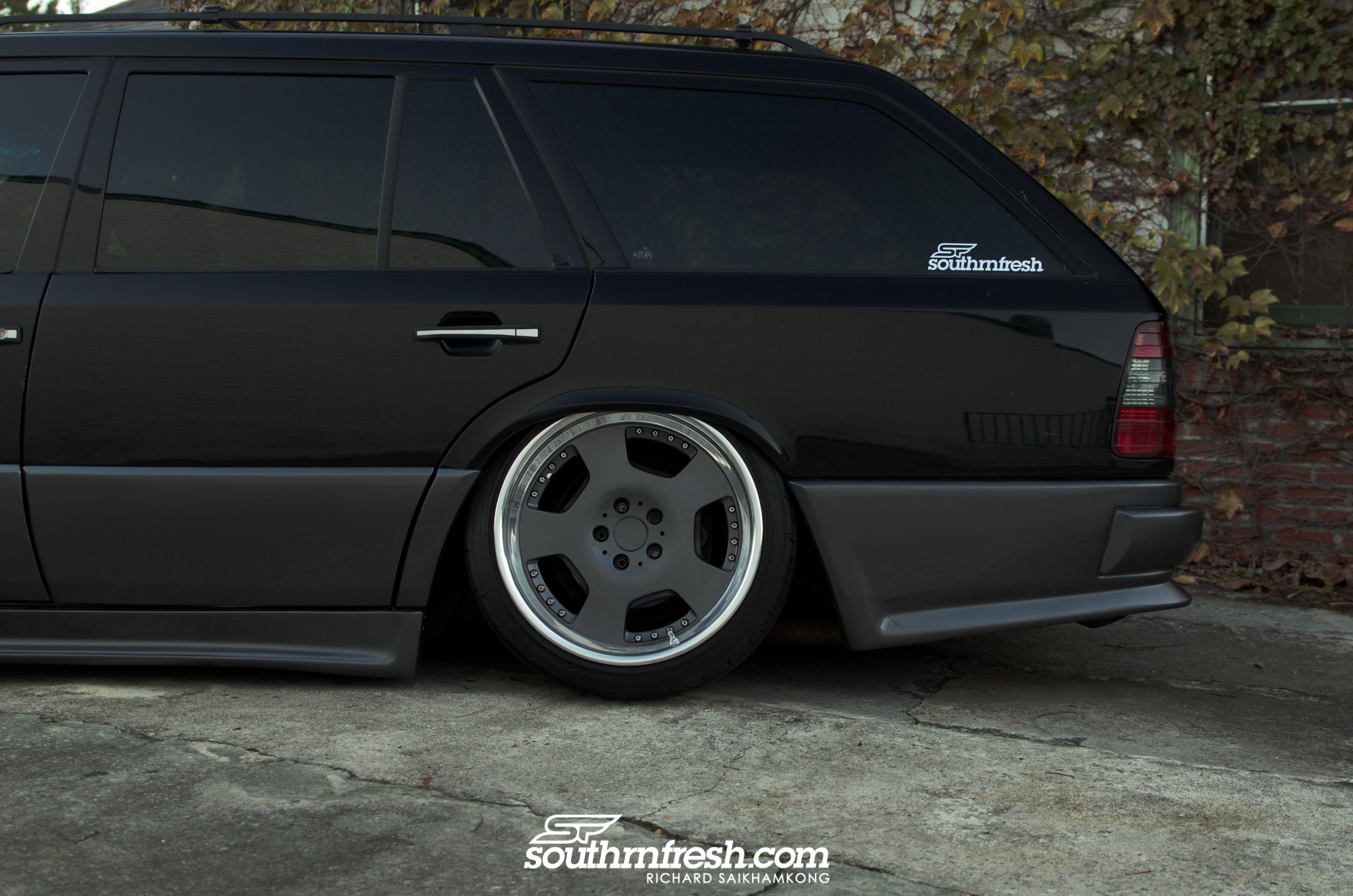 The rear bumper was treated with the same type of modifications, except it was sectioned and molded instead.  The chrome trim on the bumpers, and side moldings were also shaved to clean up the body a little more.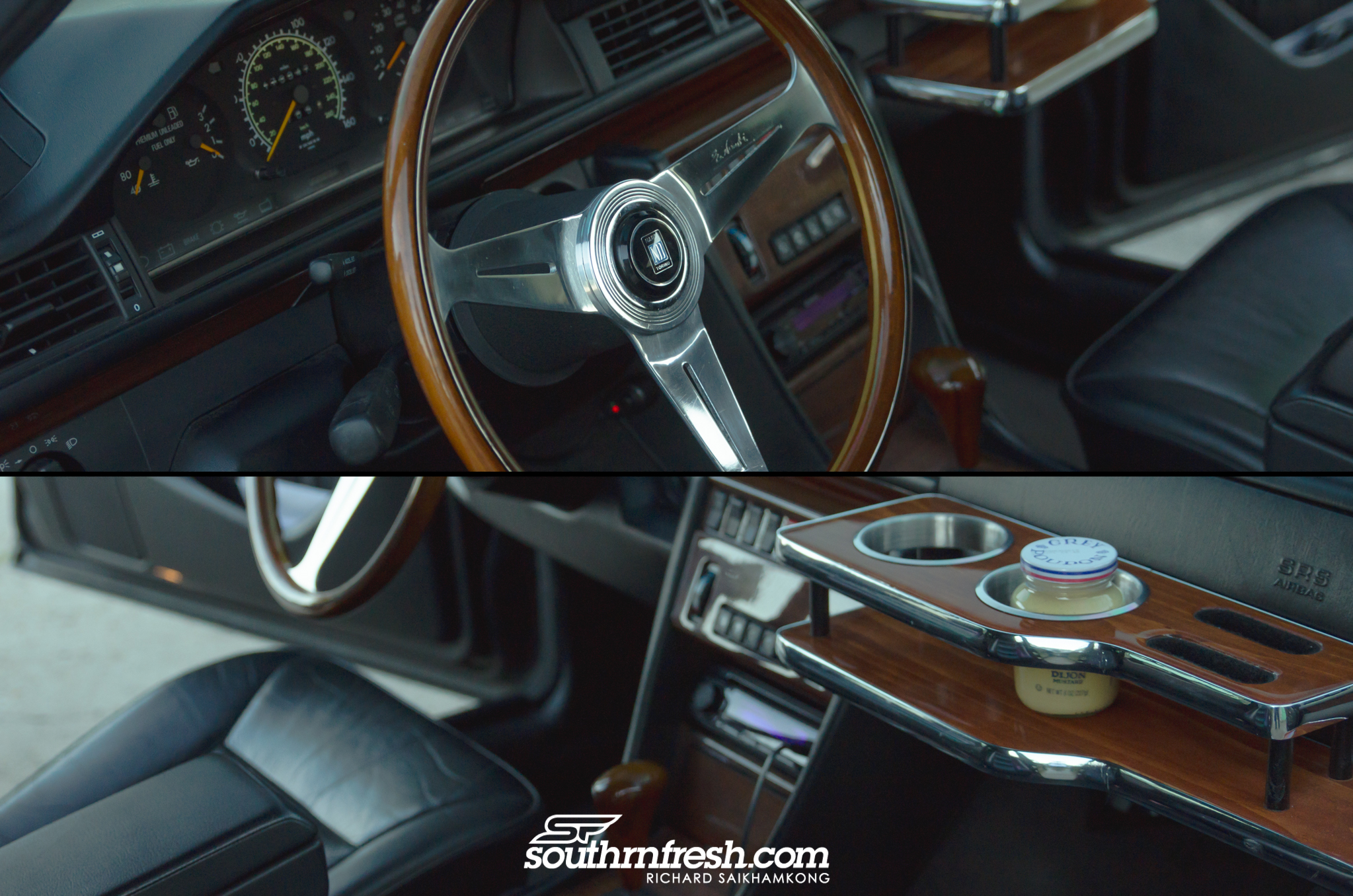 The inside has been kept subtle with the Nardi wooden steering wheel, and VIP Mafia tray table to hold the Grey Poupon mustard.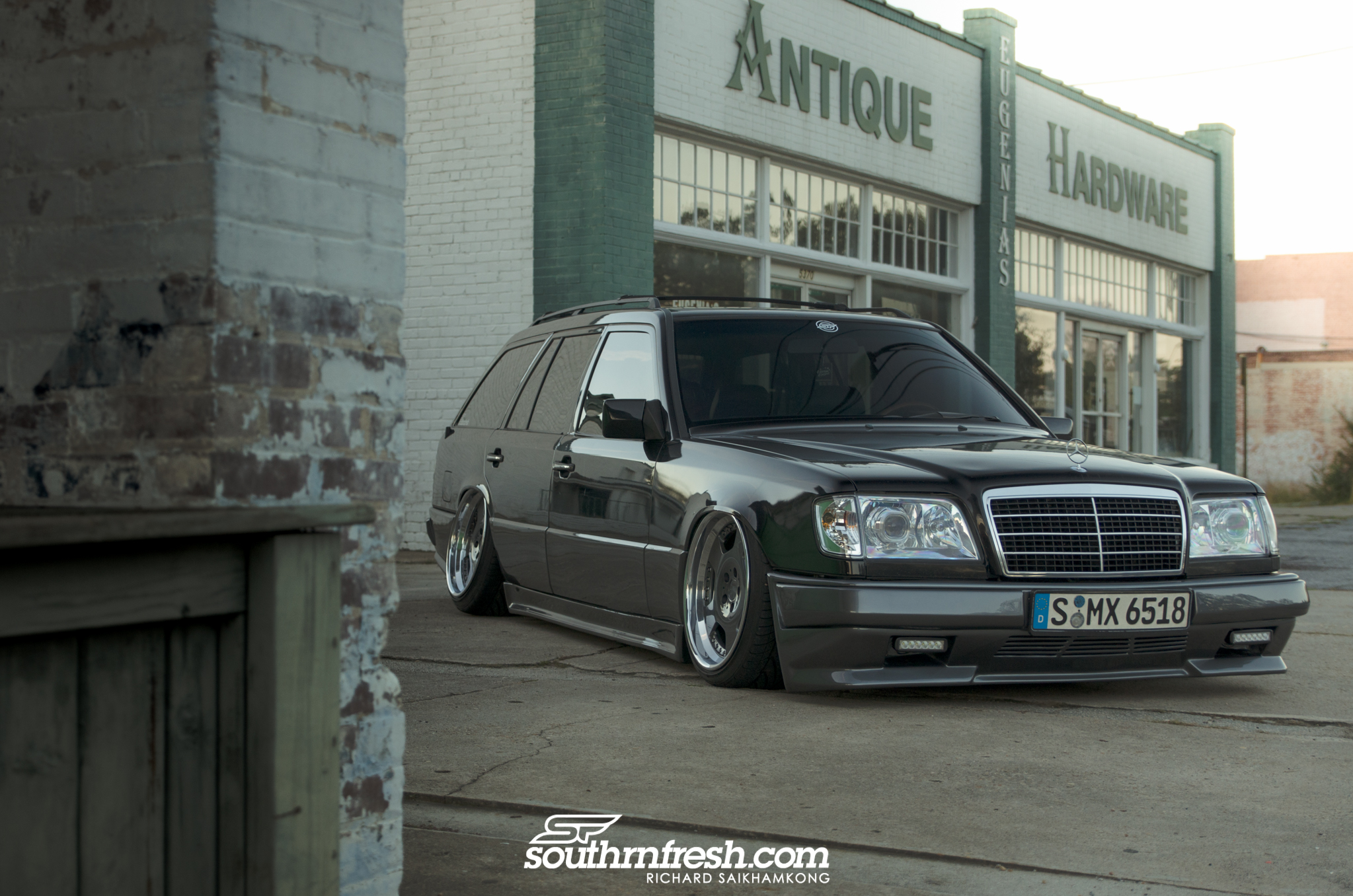 The headlights have been updated by way of Retrofit source with their square light projectors.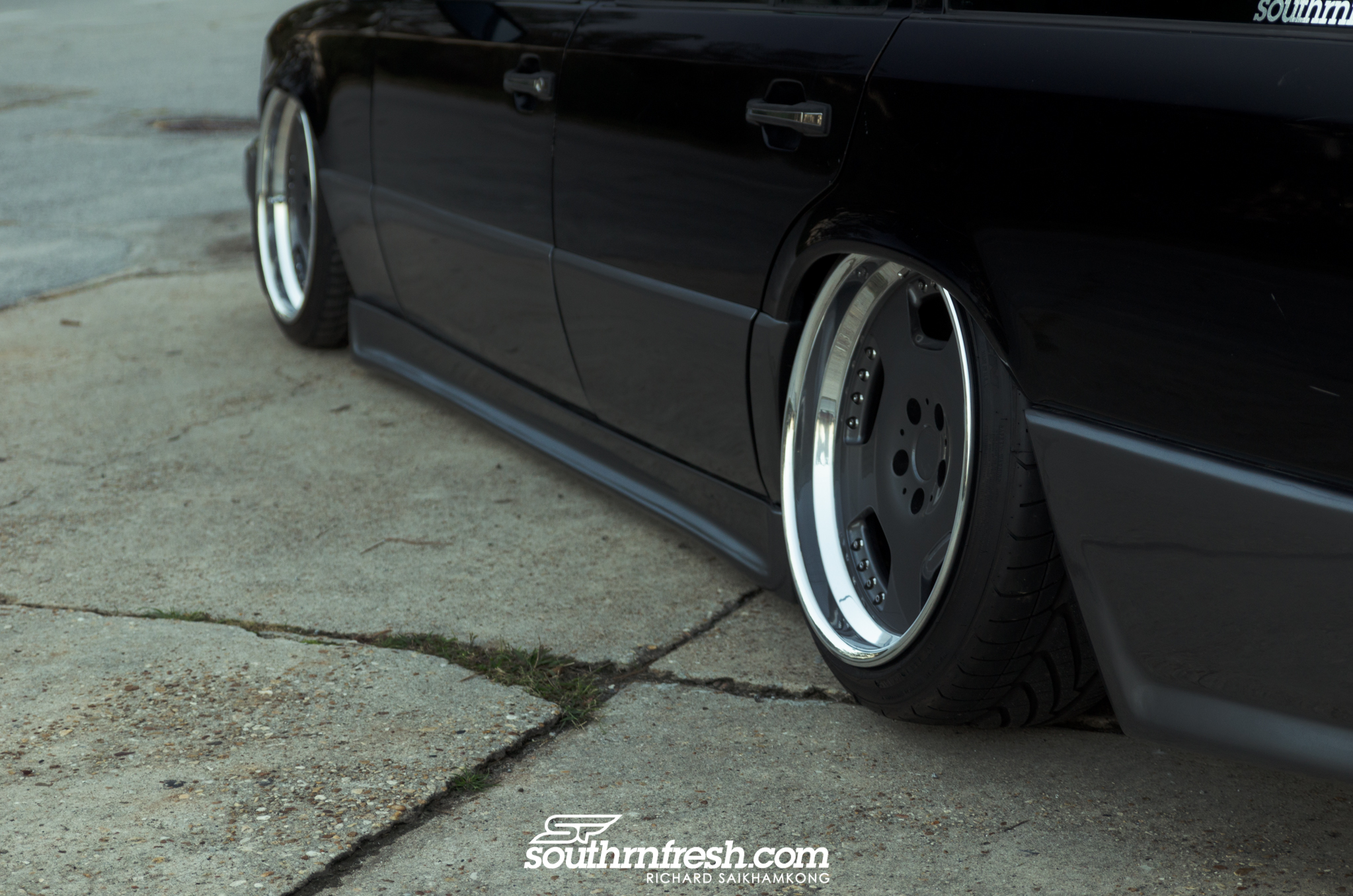 The suspension was  tricky also.  Superstar customs put together a formula to get the w124 wagon on the ground by using BMW E36 front struts, Toxxix universal rear shocks, W124 Sedan rear control arms, and sway bars, silverline project camber plates, and rear camber arms.  All brought down to the ground using Airlift v2 Management with UAS bags.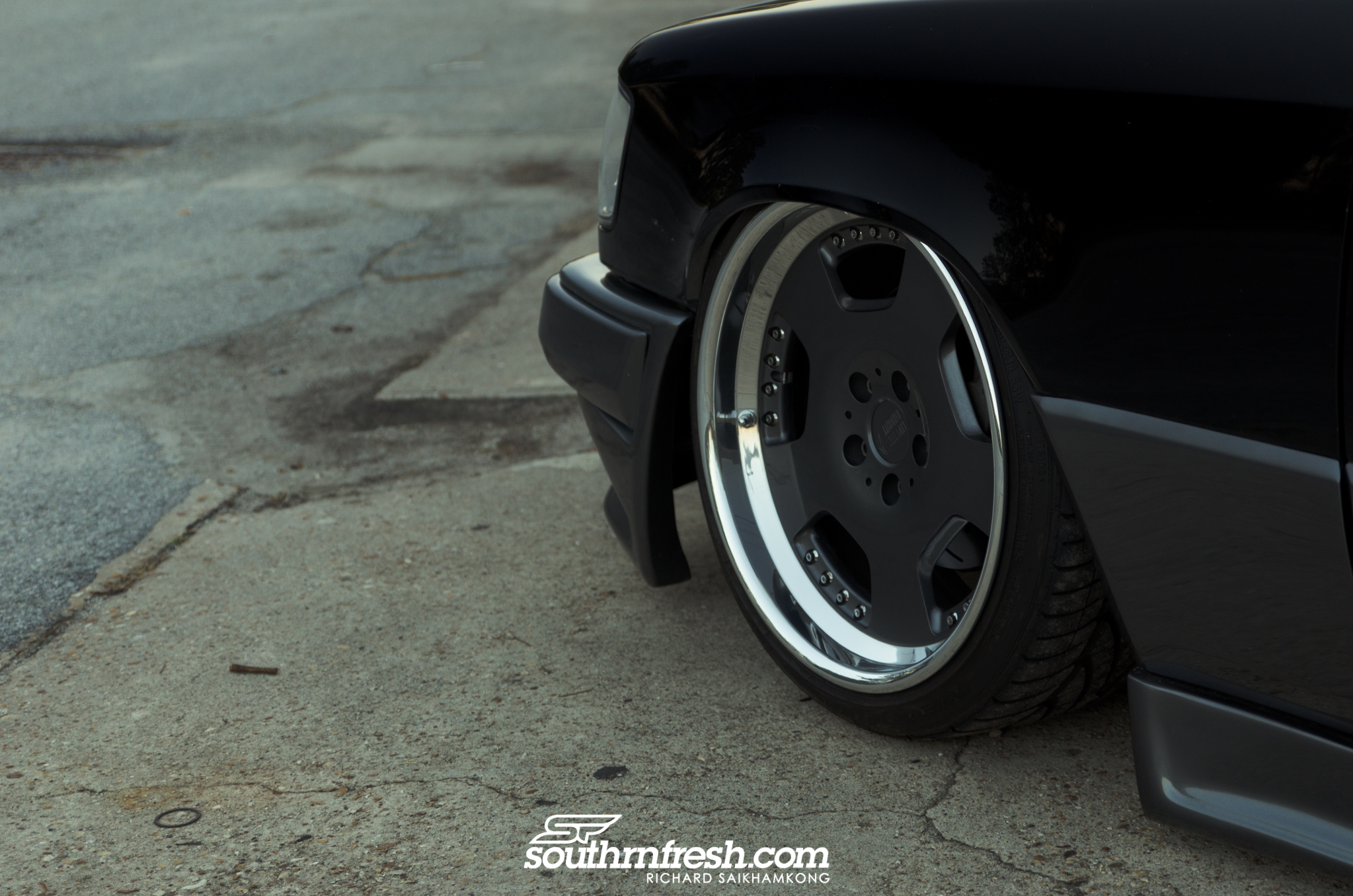 18×9  and 18×10 Leon Hardritt Ritter wheels tucked under the fenders..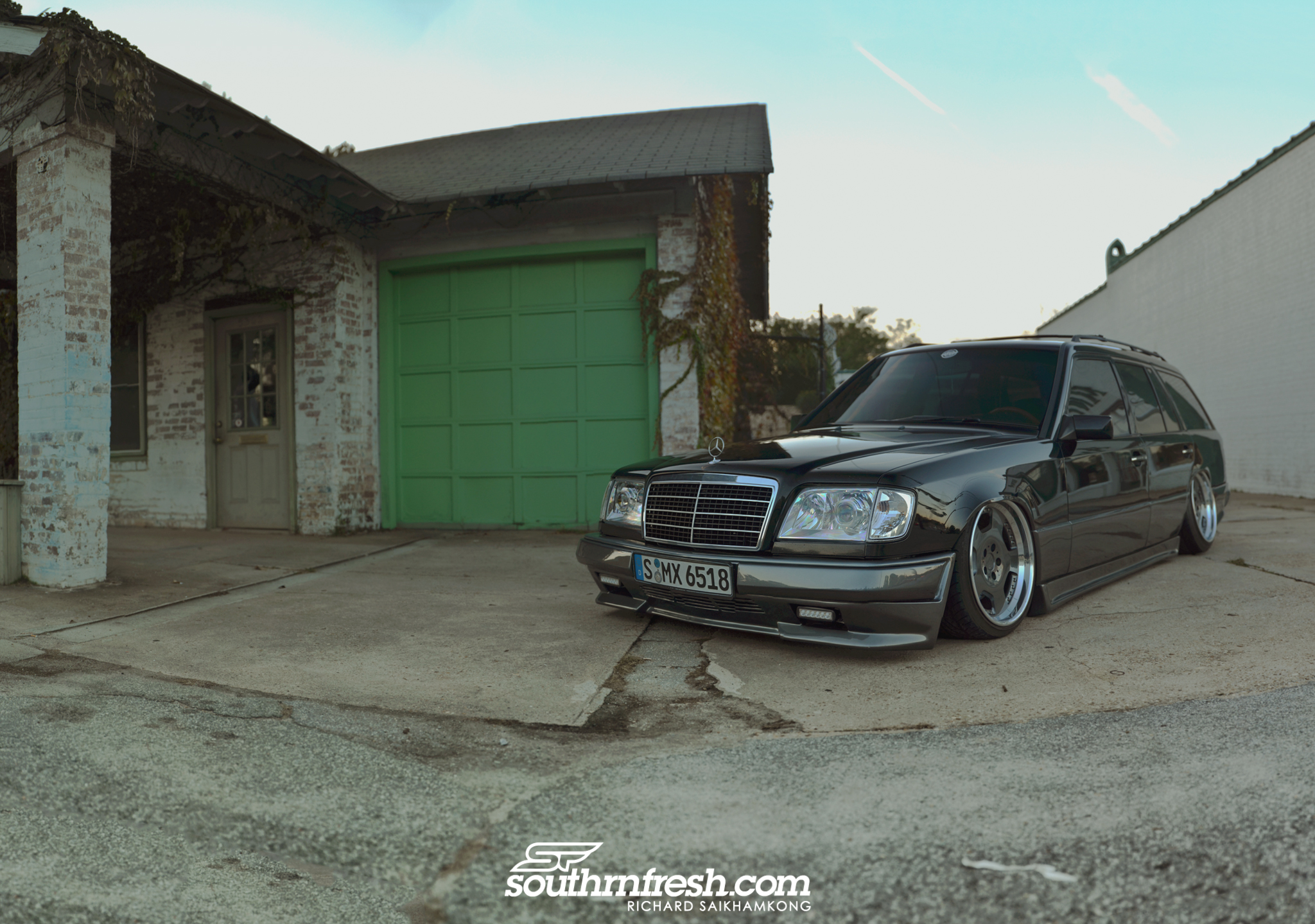 Johnny's W124 build reminds me of some of the hardships some of us went through many years ago before everything was laid out on the internet.  We were forced to experiment and try things out and hope for the best.  The modlist on this car is not as long, but it took many hours to get it done properly.  Johnny is still working on the W124, and is looking to paint the wagon all one color, but I vote to keep it two tone.  Special shout out to Superstar customs for always willing to put in the work and go above and beyond to make things happen.