To me Wekfest is like the Super Bowl of car shows. Its the big stage, you feel like you have been chosen to come and show everyone what you really got going on with your build. I can say that the field was pretty solid in Texas once again this year. The show takes all of the best of each individual style and puts them in one building for display.
I am not as familiar with all the vehicles especially the newer builds or Hondas in Texas. So I may not be able to describe or mention all owners of the vehicles or any specific details. So if any of the owners want to drop a line to us about their vehicle posted in this post with more information please shoot us a email: contact@southrnfresh.com
Juan Ortega's Mazda 3 was one of the cars I recognize from seeing online. Very aggressive and extreme fitment seems to be the preference for most Mazda 3 owners. The car has a natural aggression to it by design especially in celestial blue.
Captain Ron's Cadillac Coupe is one of my favorites from Texas, glad to see it still around.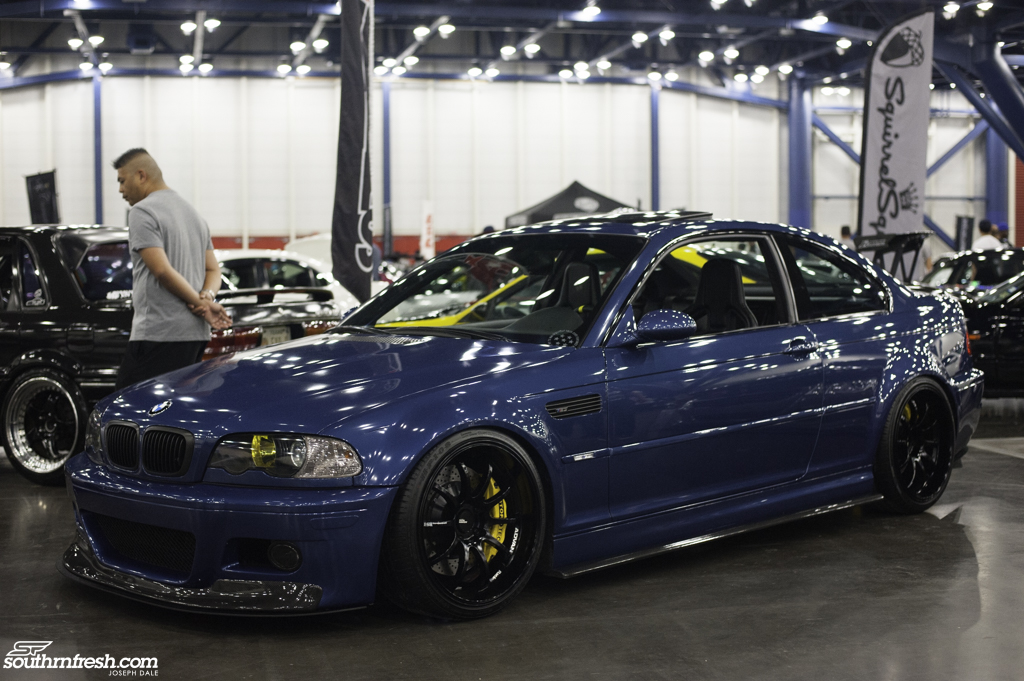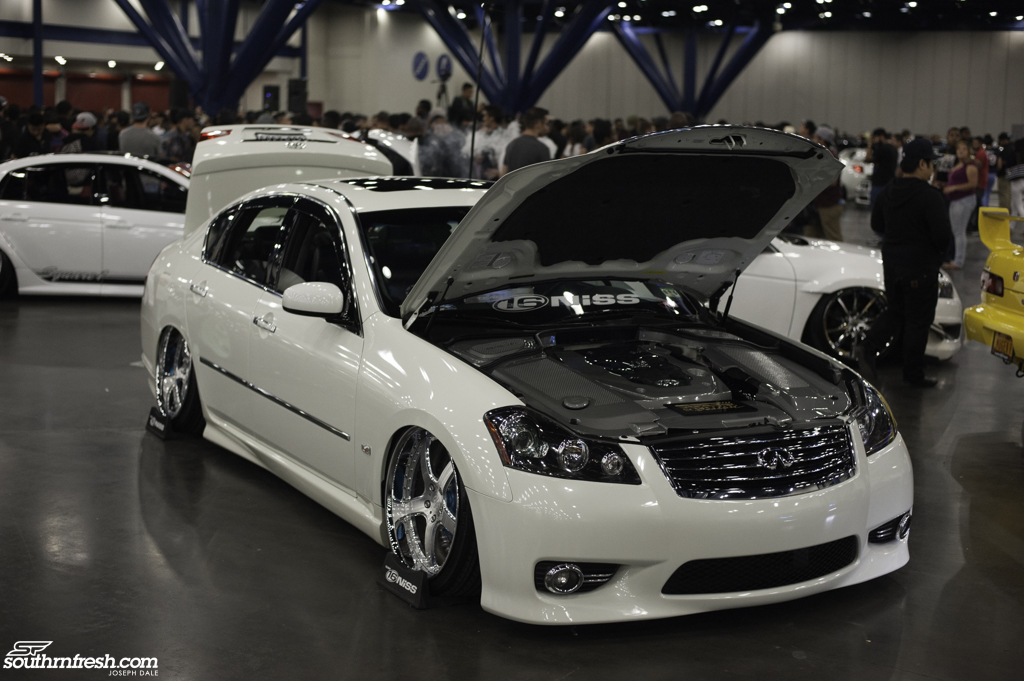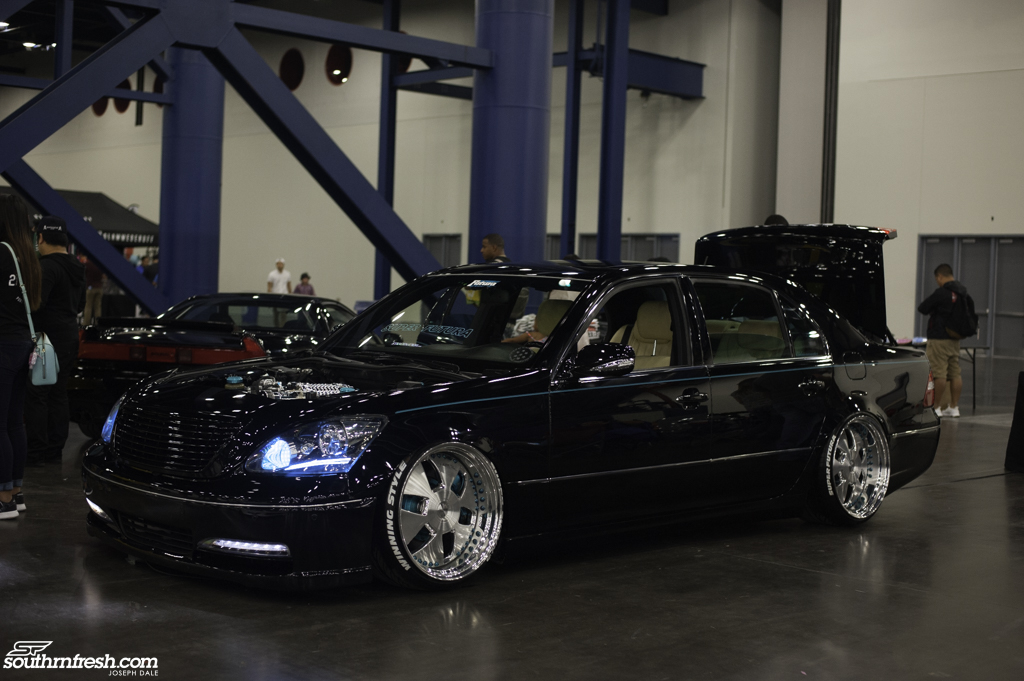 Another Texas favorite is the Giovanni's Futura LS430.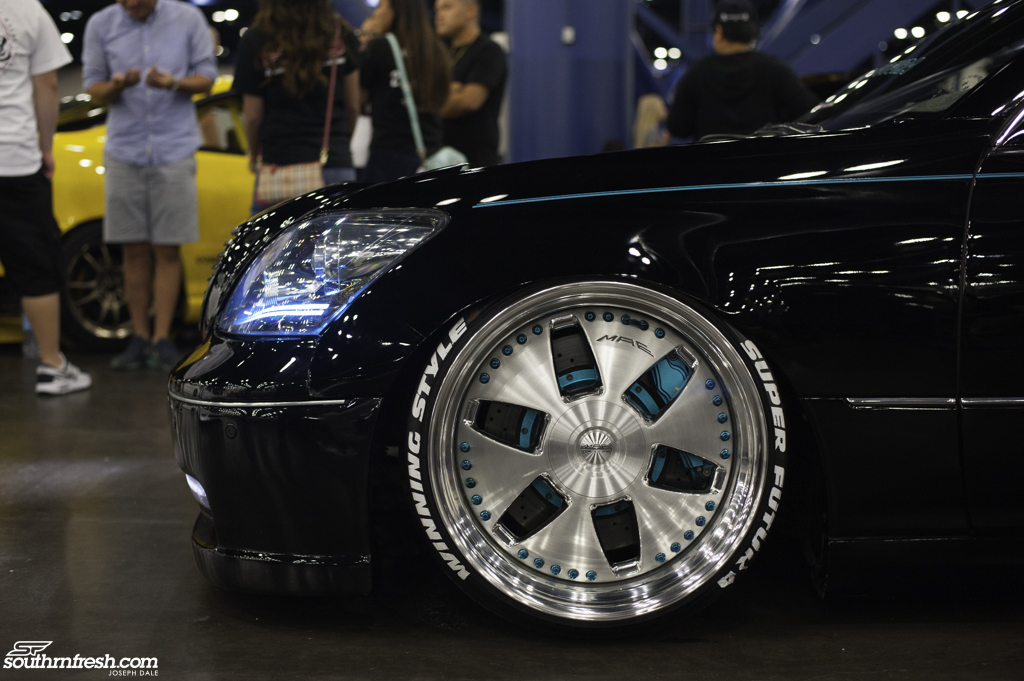 Showing off a new set of MAE Crown Jewels, that I had never seen in 20″.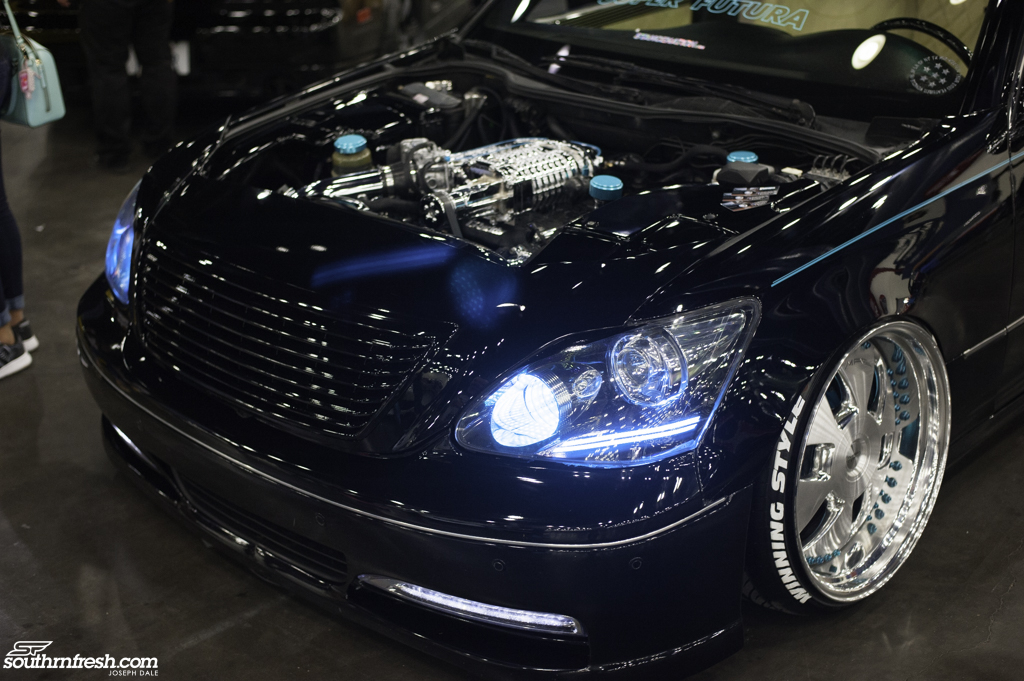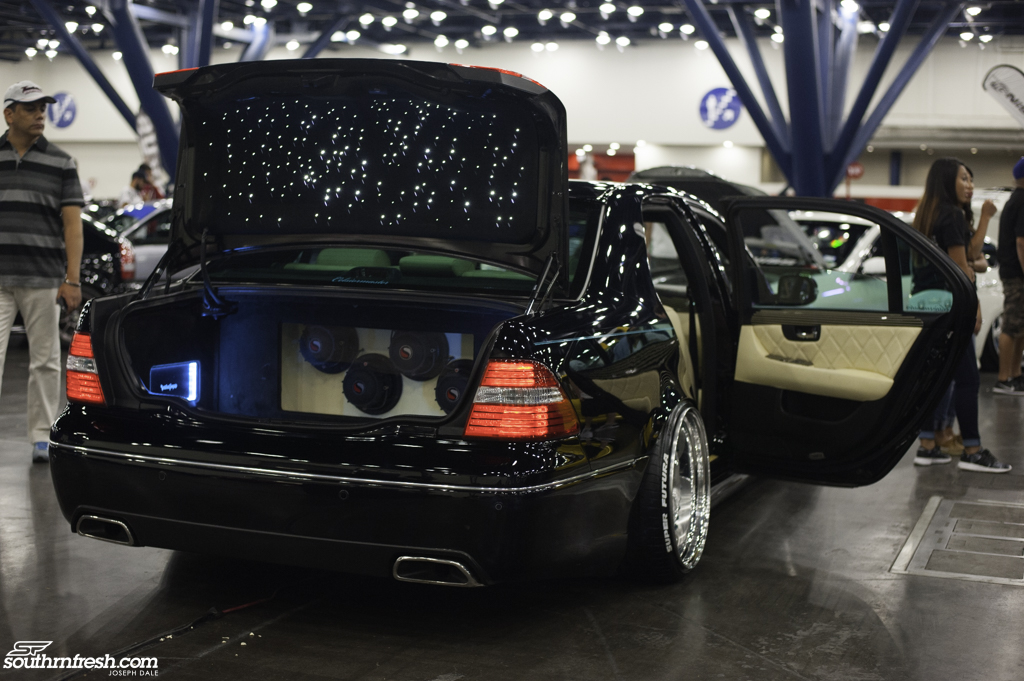 Giovanni's LS430 is always full of tiny surprises and small changes of progression. Goes to show you that you do not have to blow your fenders out to put together a quality VIP build, when you focus on the fine details.
Square One Accord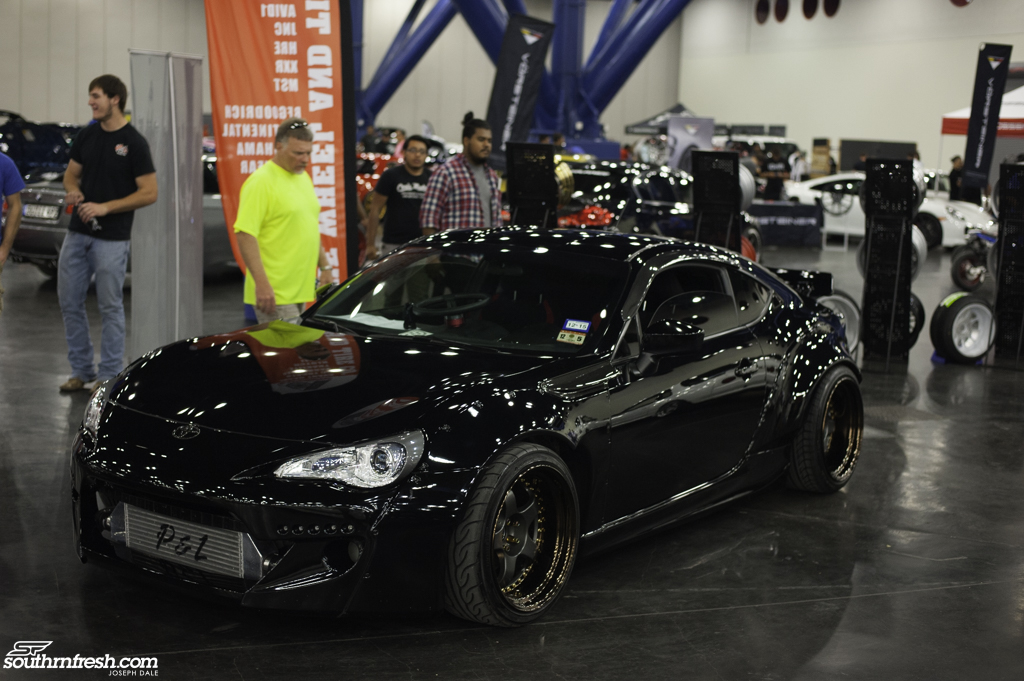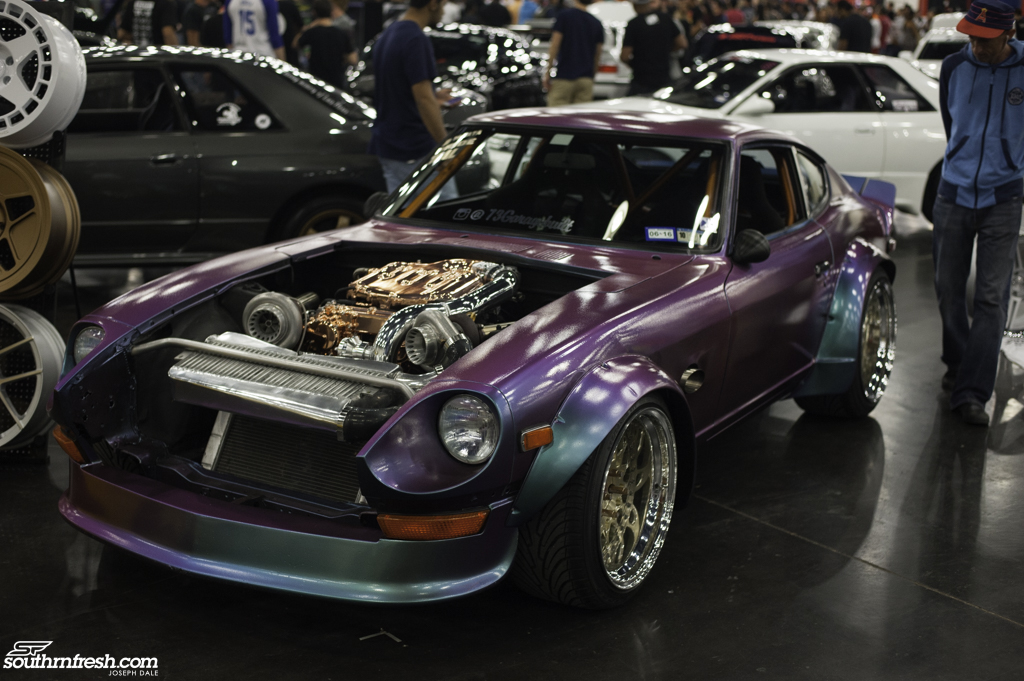 TT VQ35 Datsun
BMW M4 with the 20k Vorsteiner widebody kit and wheels.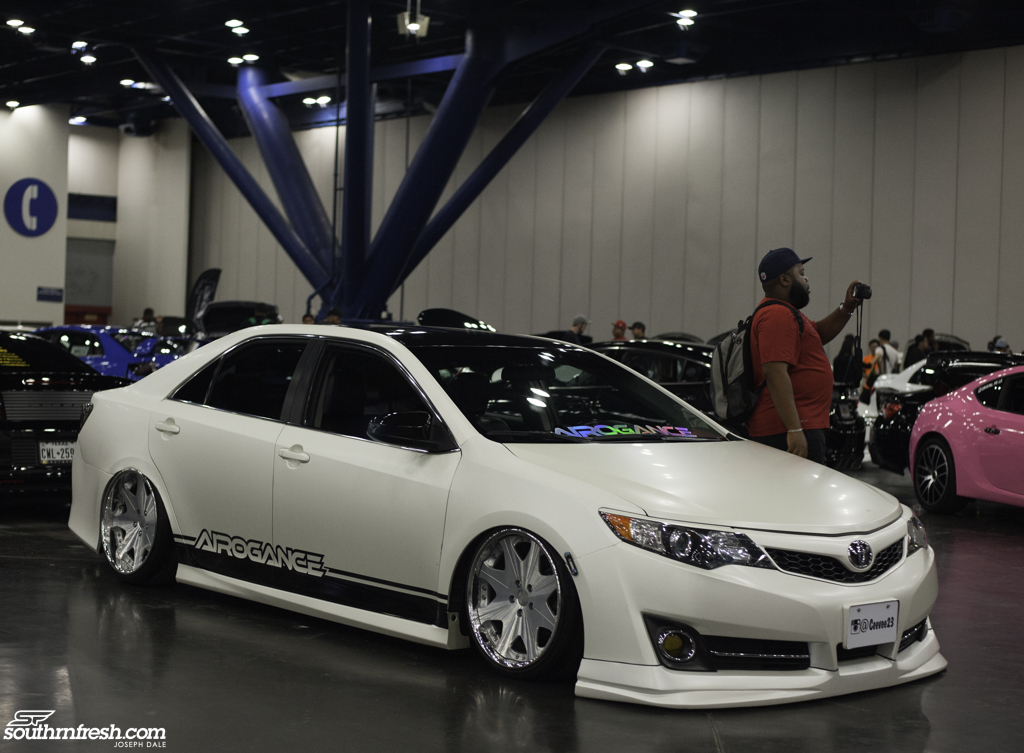 I see more modified Camrys in Texas then anywhere else. There was a nice blue one that we saw in 2013, but I believe that it was wrecked earlier this year.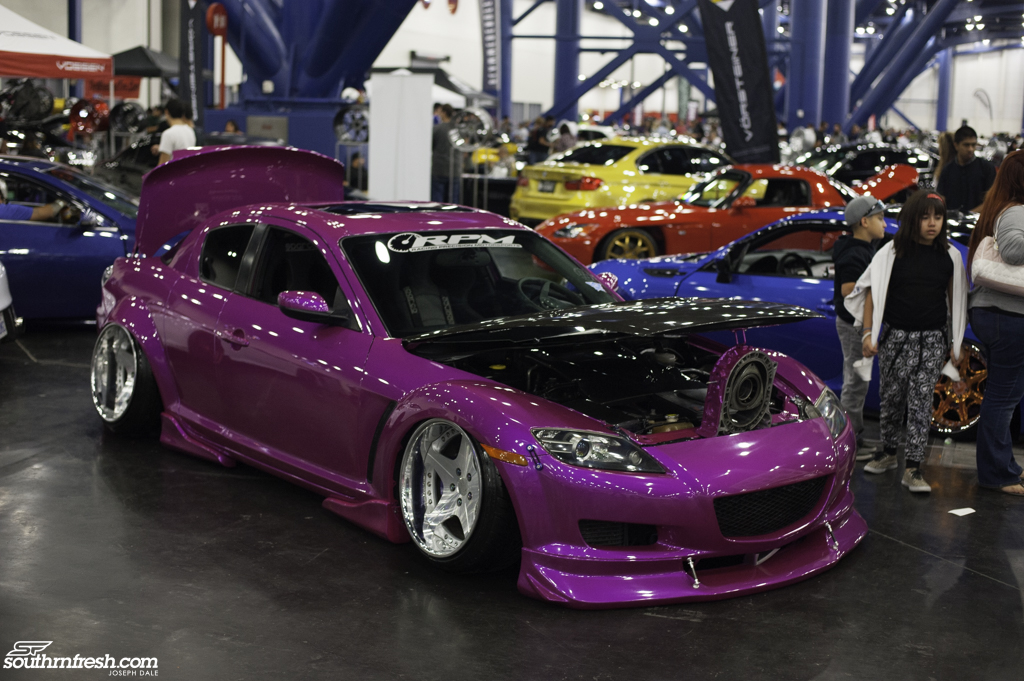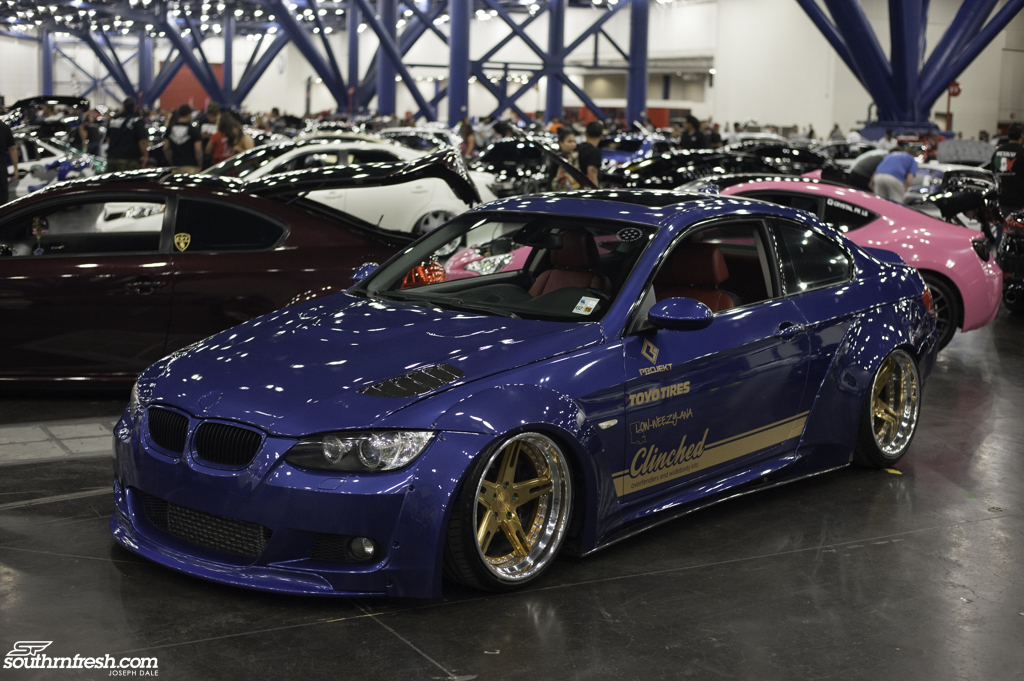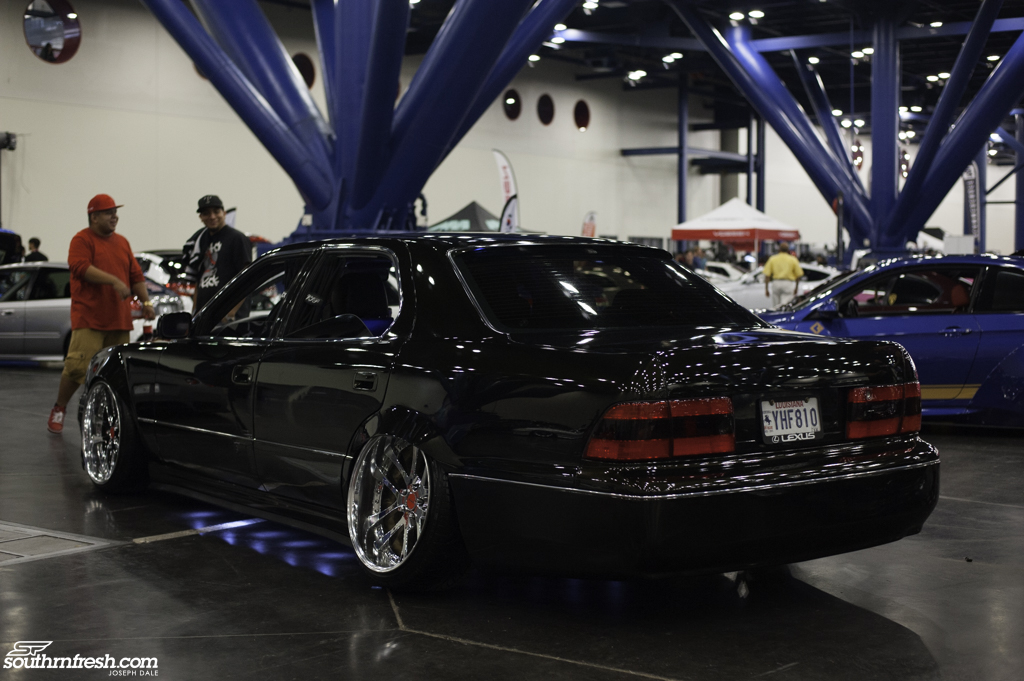 Lexus LS from Loweezy-ana
Acura TSX from DIVERSE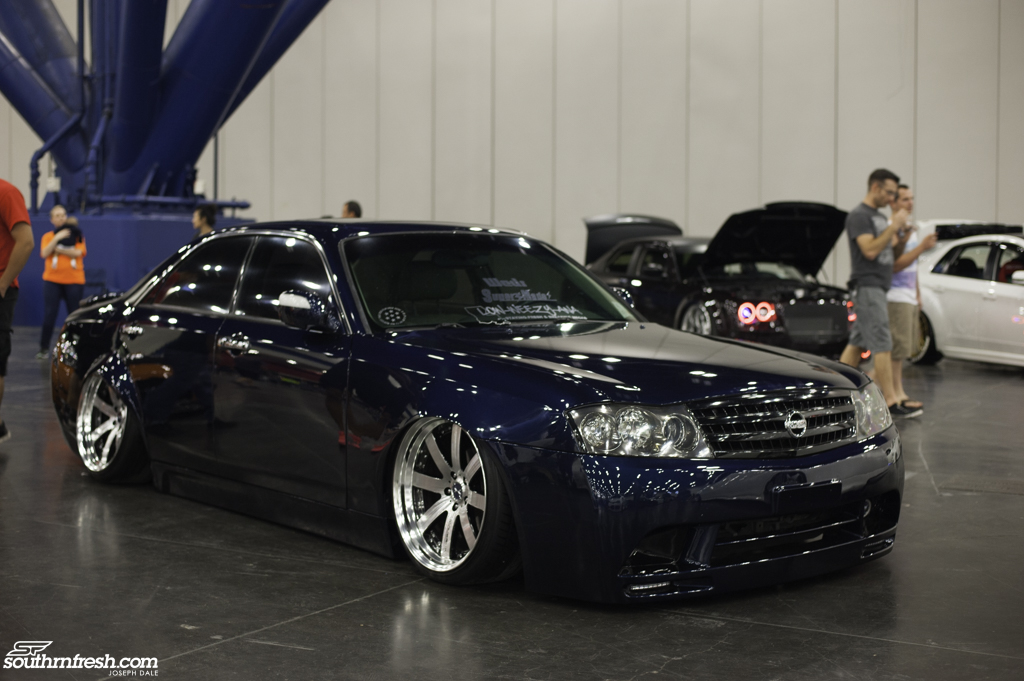 Craig's Y34 from Loweezy-Ana was another favorite. The body work done by Craig himself was flawless. Even the side molding indention was shaved, making the side of the car smooth as glass.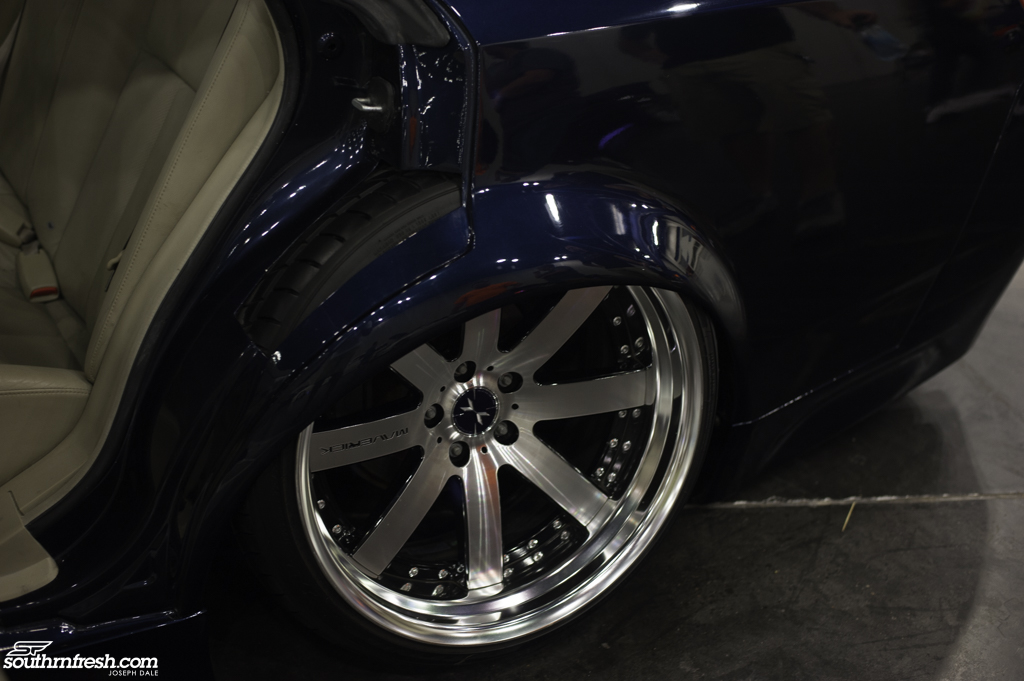 The inner fender was cut out in the rear to properly lay the car out. We have seen this done in Japan for many years, but I have never seen it executed as clean as Craig did.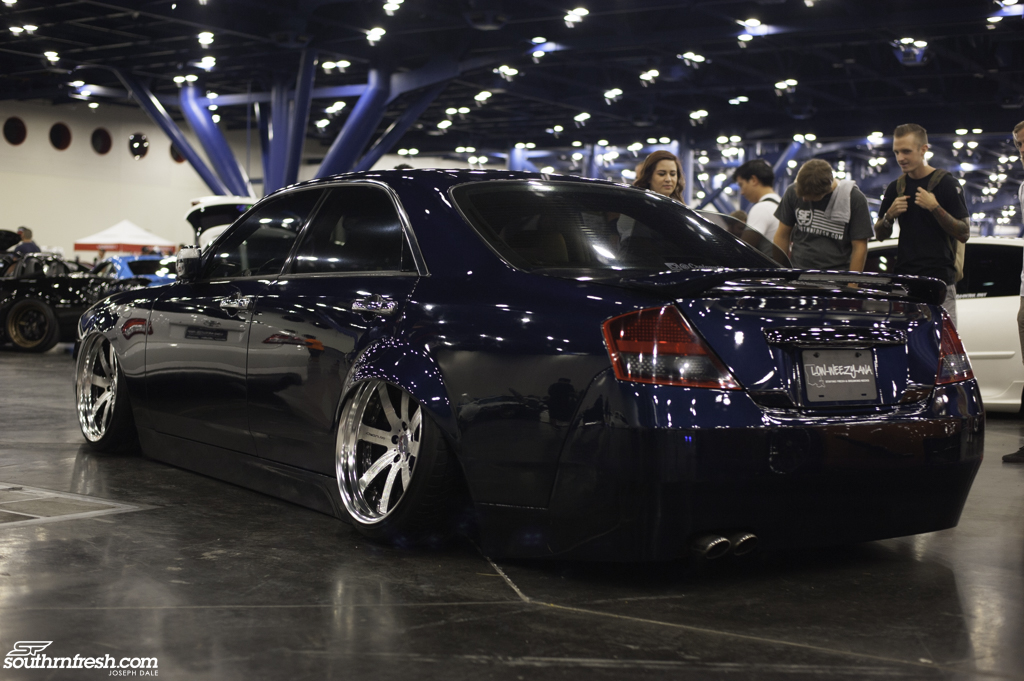 Look forward to seeing what Craig has in store for 2016.
J's Racing carbon fiber S2000. The car had a really cool exhaust setup, with 6 small pipes coming out of the rear trunk.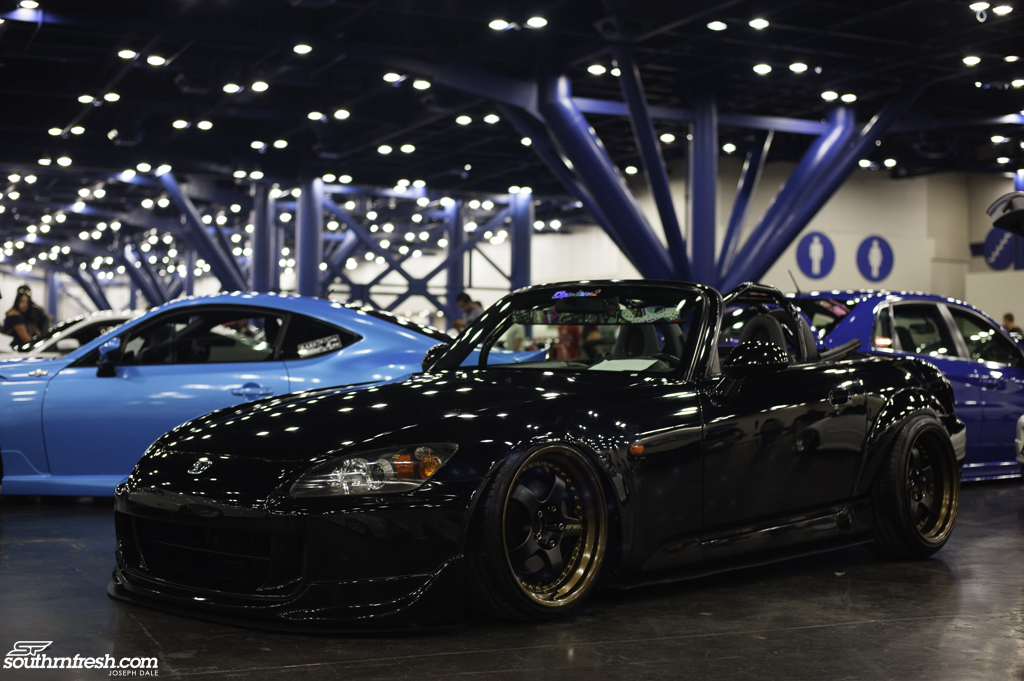 This Integra took home a trophy in the Honda category. I watched this car be put together days before Wekfest on Instagram.
Tom from Team 5 star also took home an award.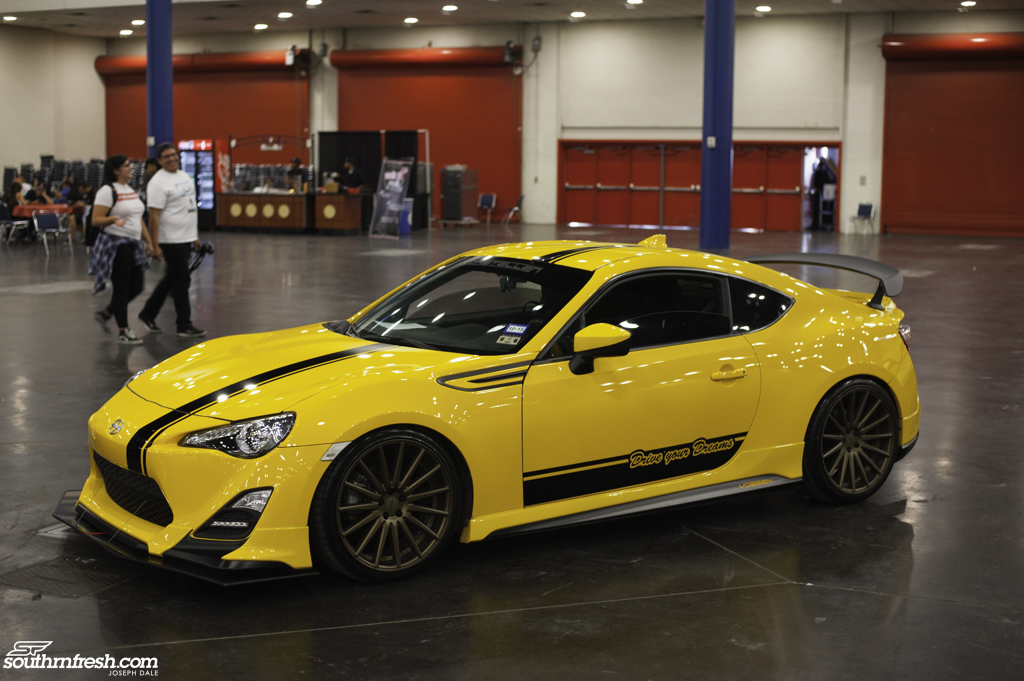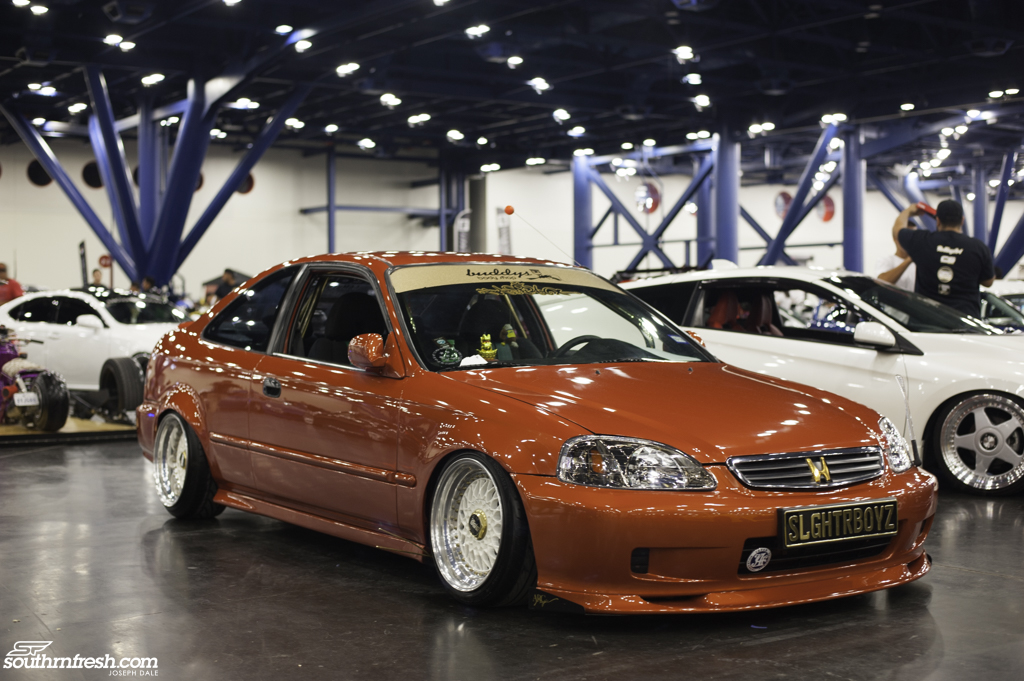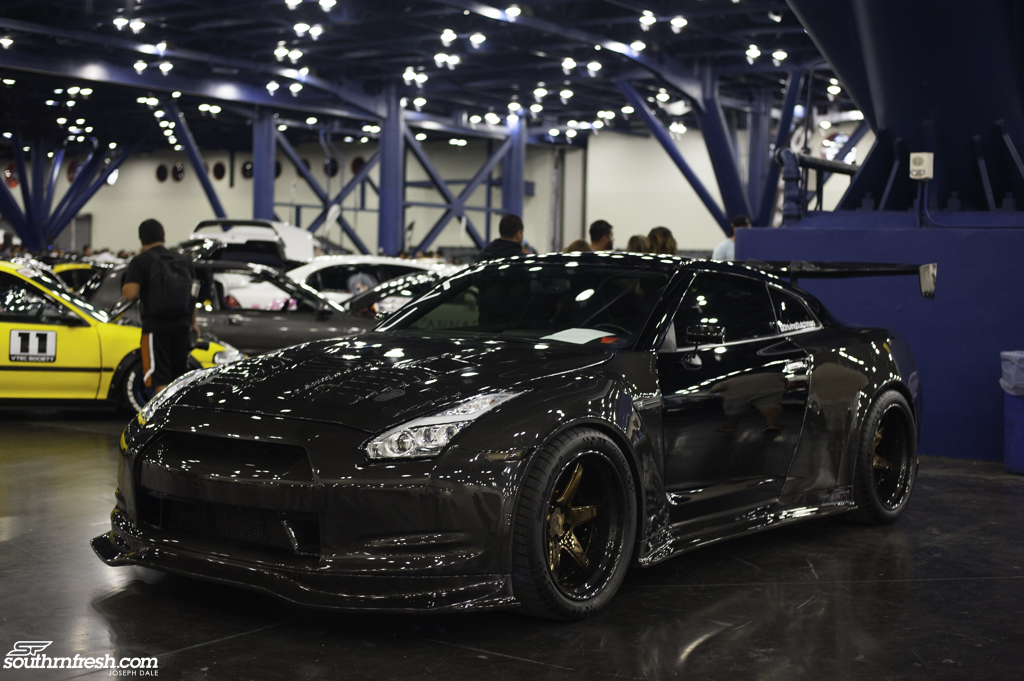 Really liked the wheel /tire setup on this GTR
Chan Le's legendary Subaru.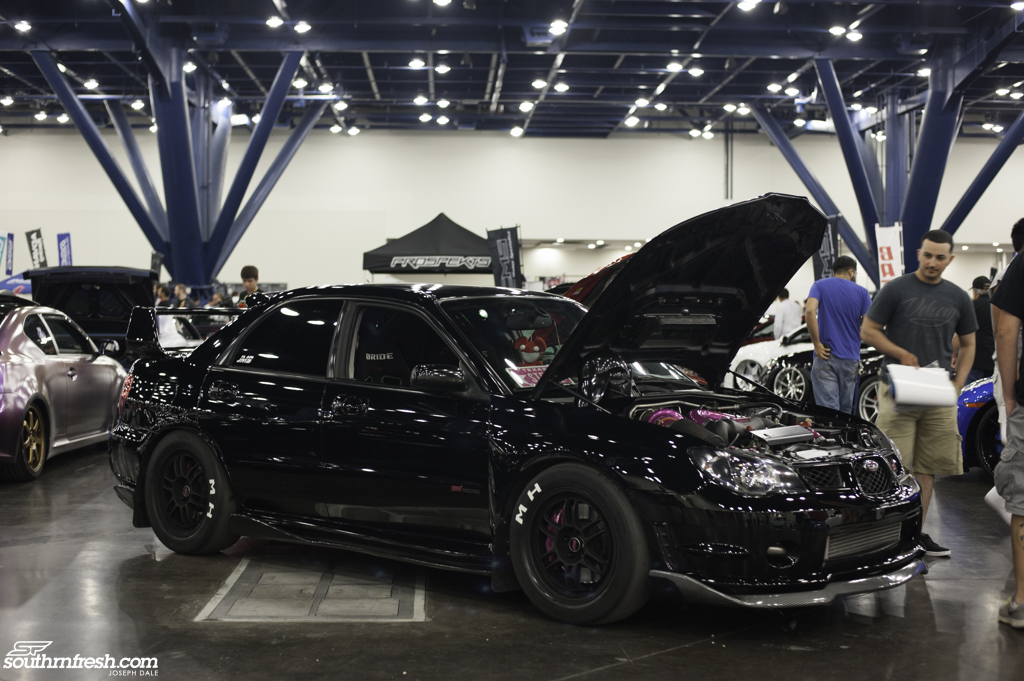 Another favorite was this STI. The car took home a trophy in the Subaru class.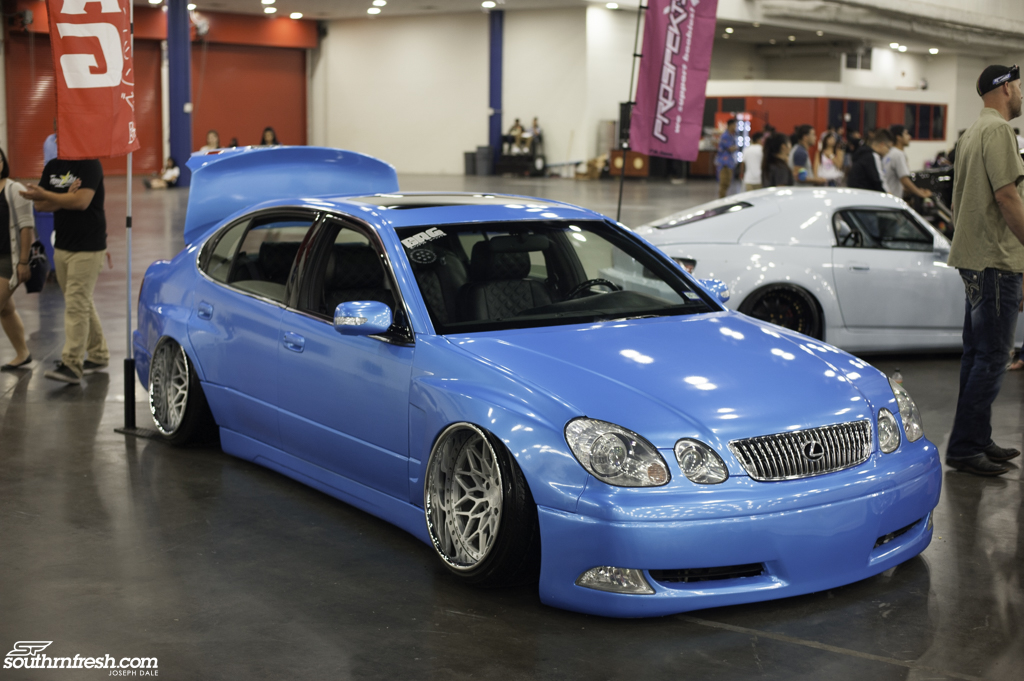 Another big build out of Houston that was finished the last minute for Wekfest from team Apokalypse.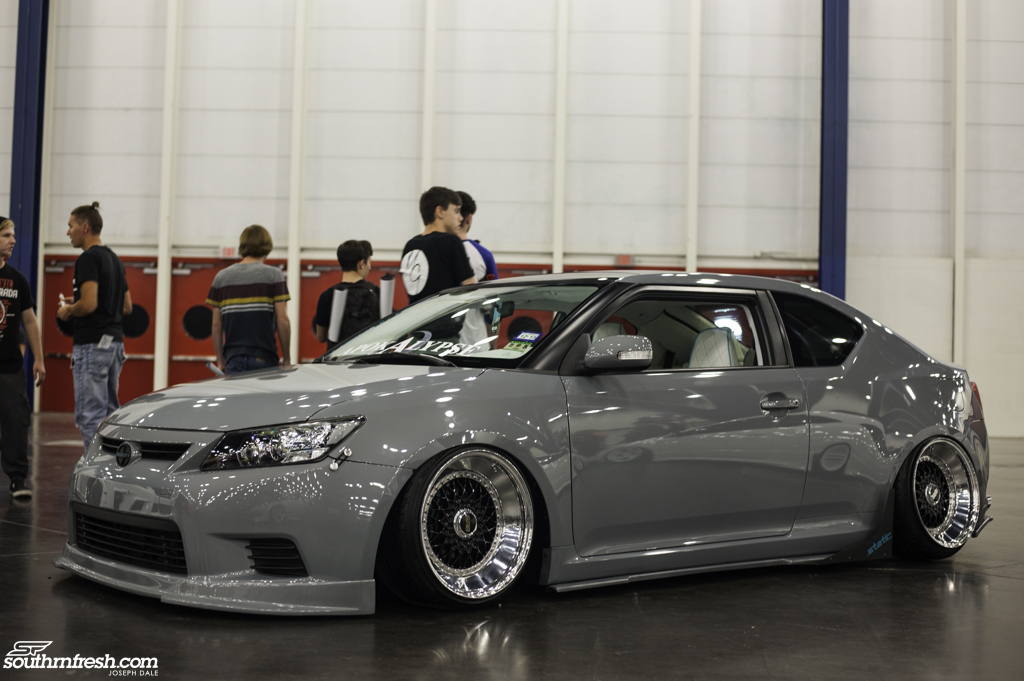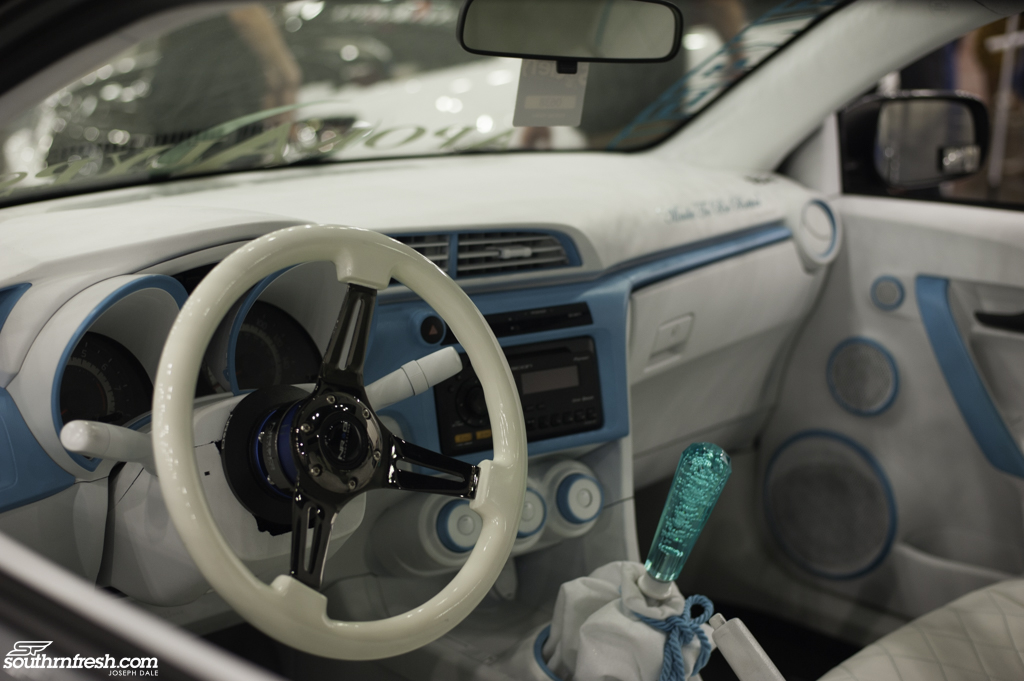 The interior in this TC was pretty plush. I have not seen a completely modified interior in a car outside of a VIP platform car in along time.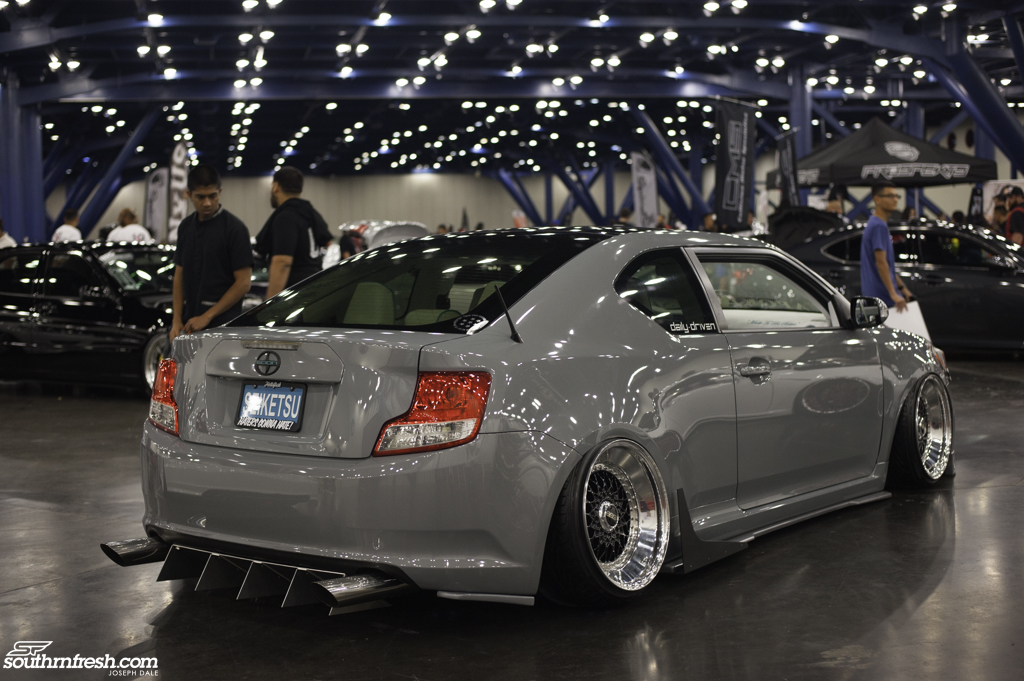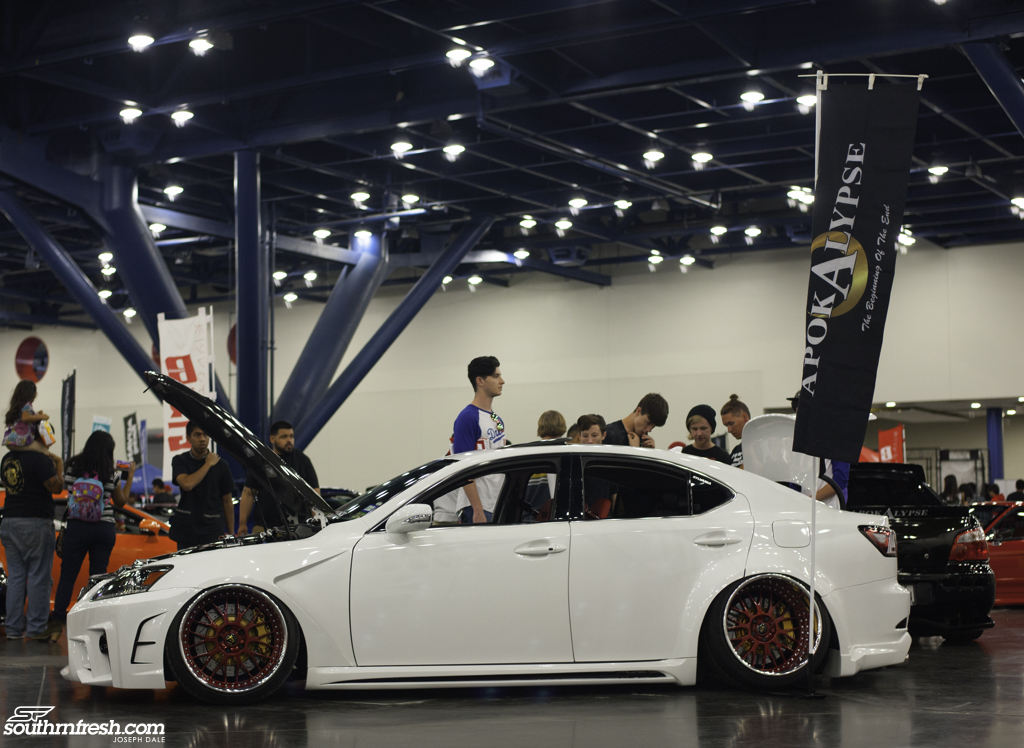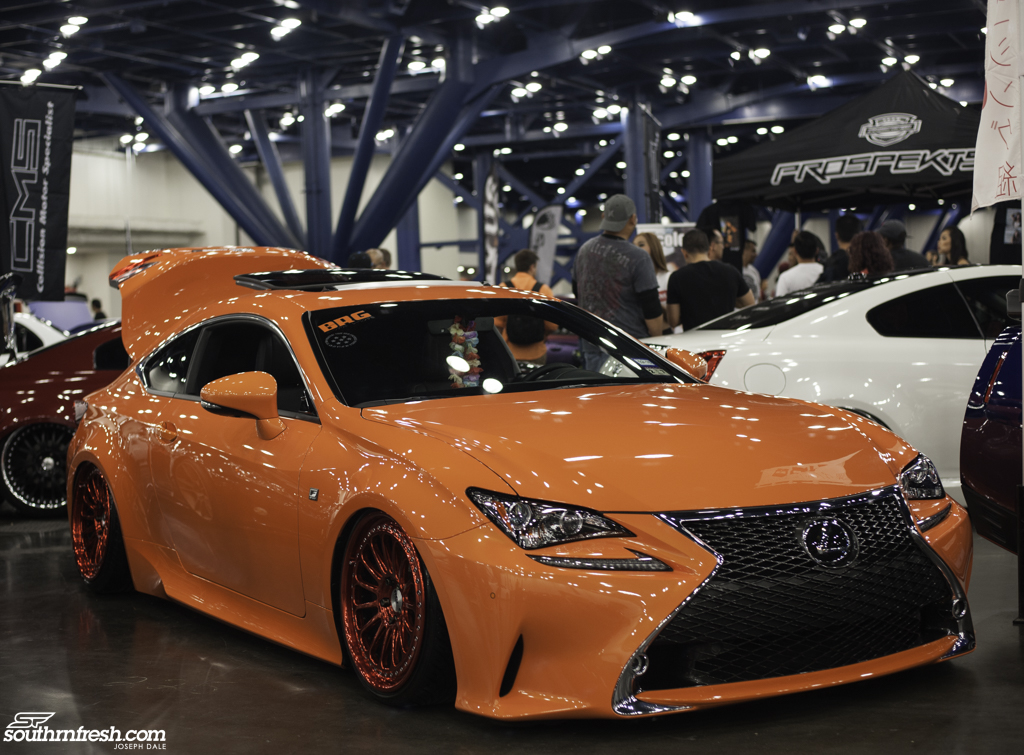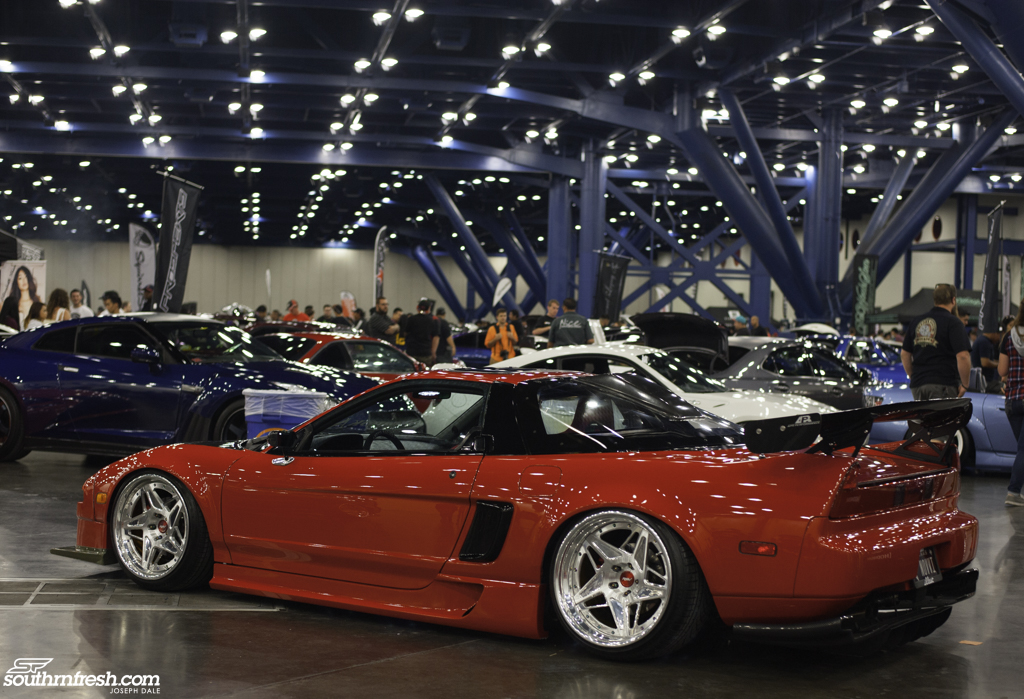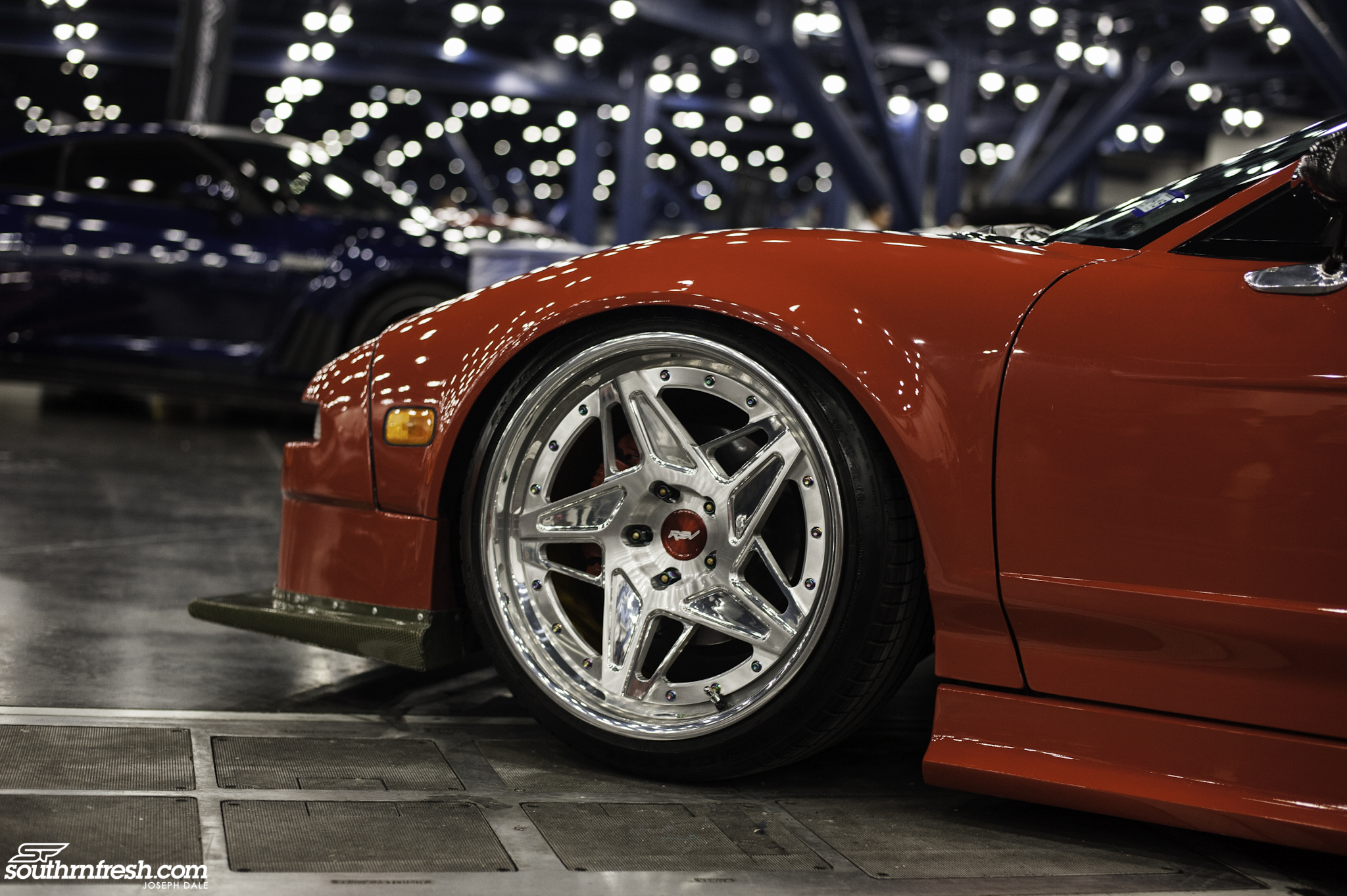 The RSV Forged wheels match the NSX very very well. I believe this car had Regamasters on it when we came in 2013.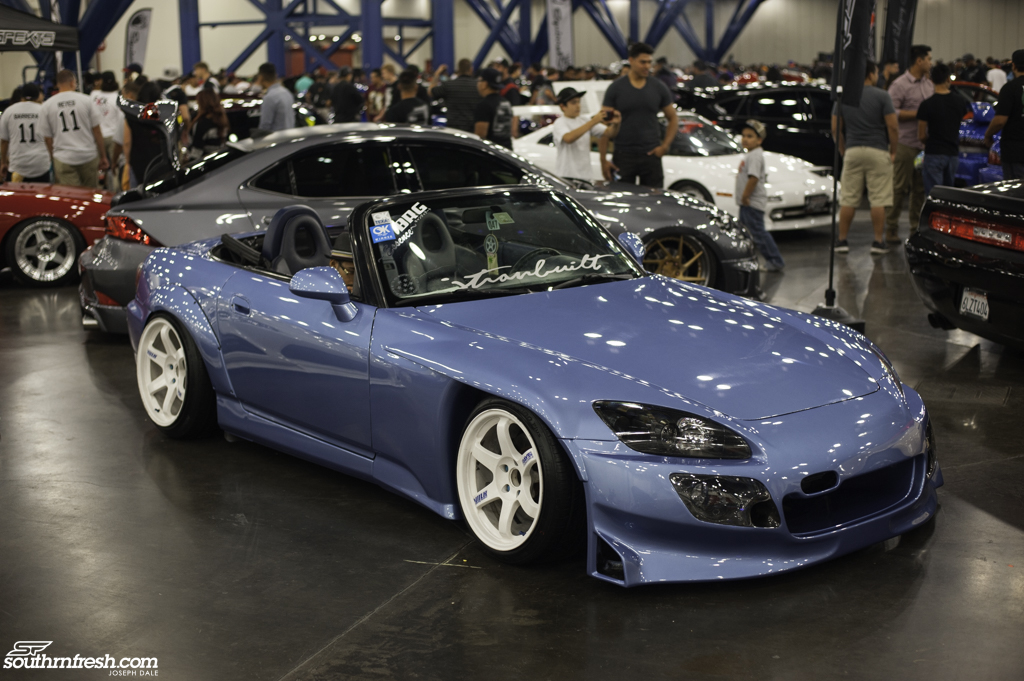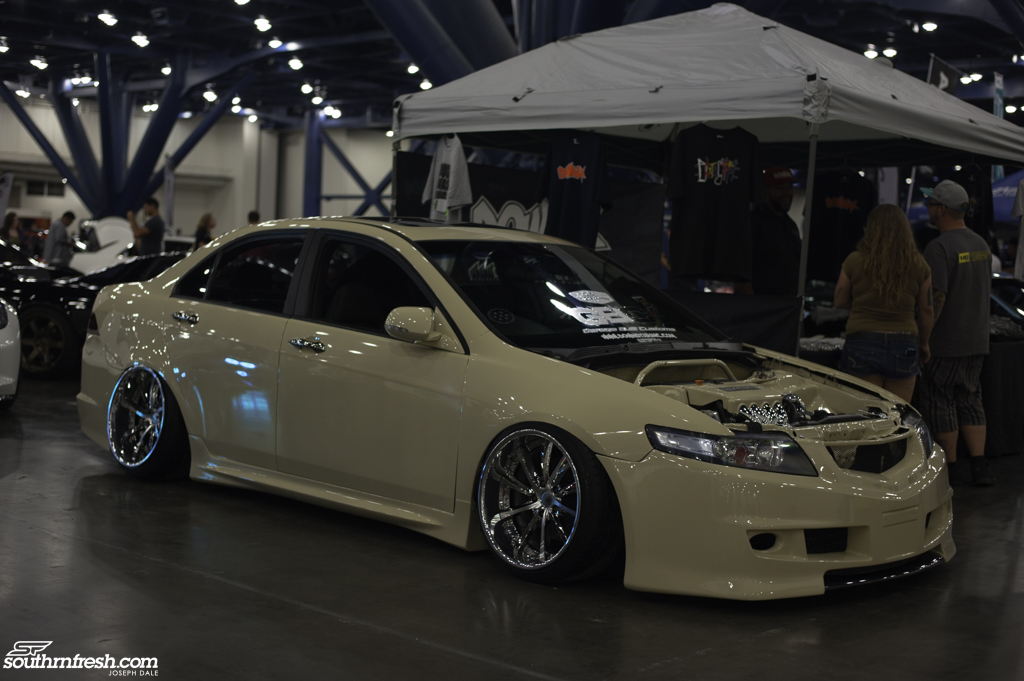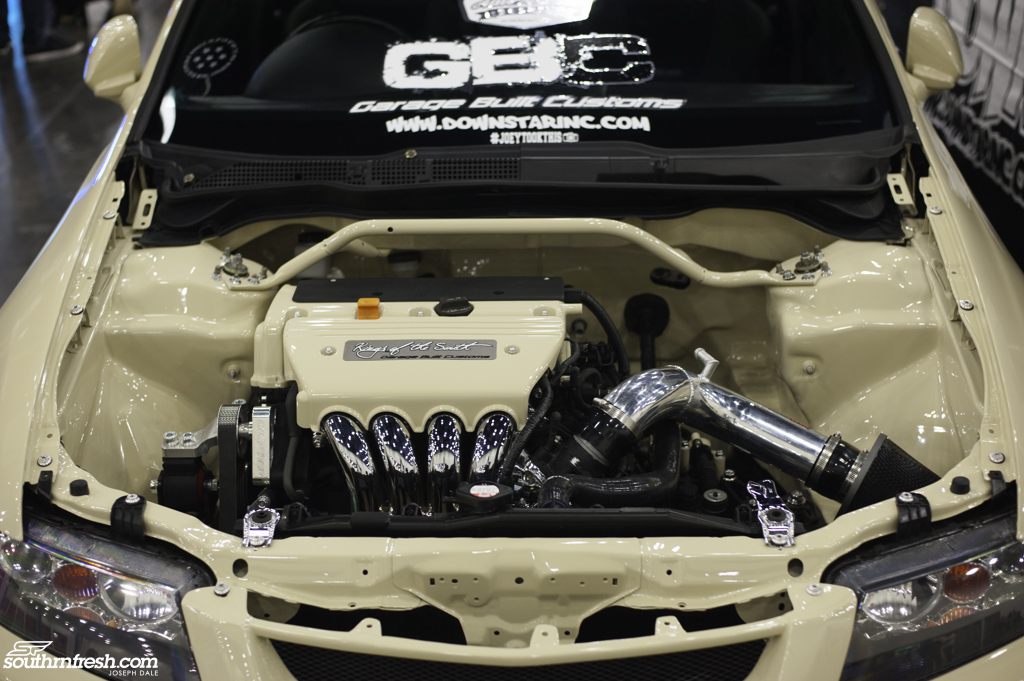 Wish we got better photos of this TSX in the Downstar booth. The photos do not do it justice.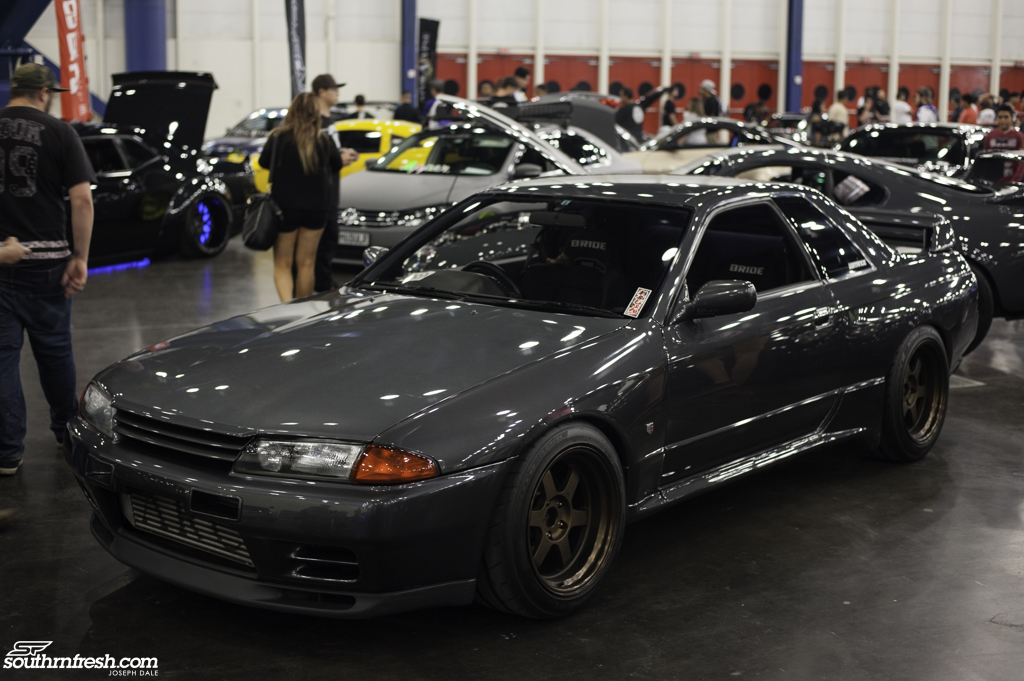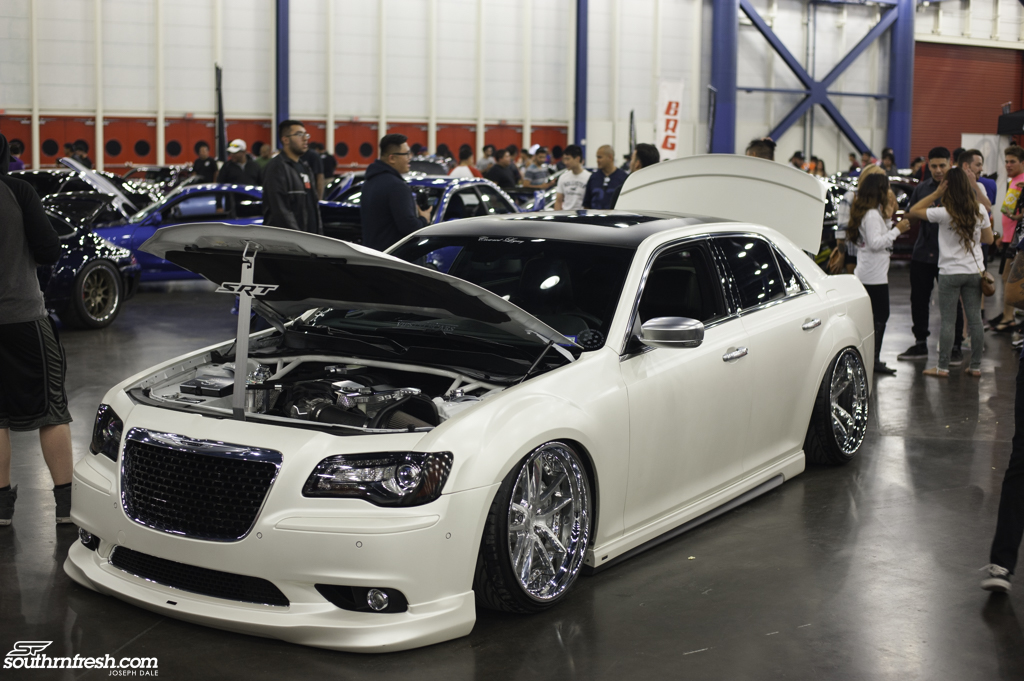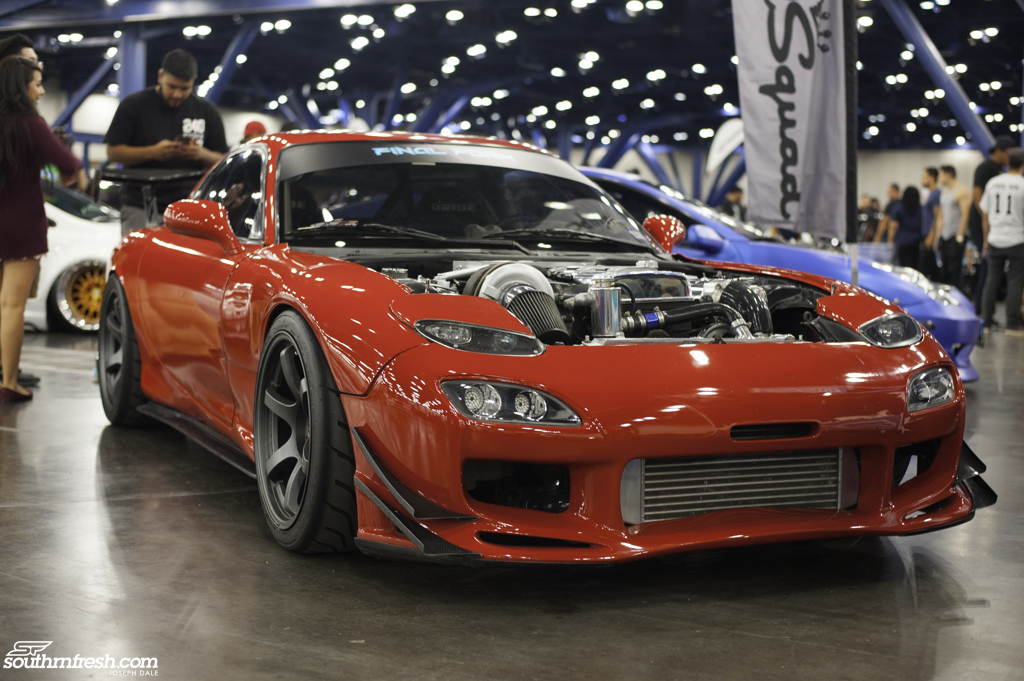 Final Form 2Jz powered FD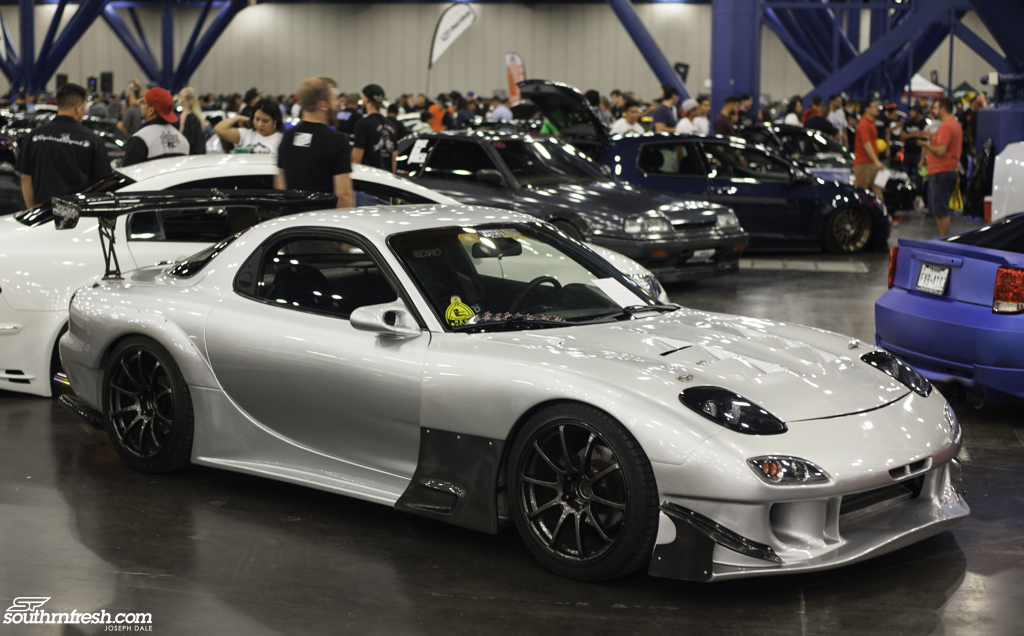 RE-Amemiya aero on this FD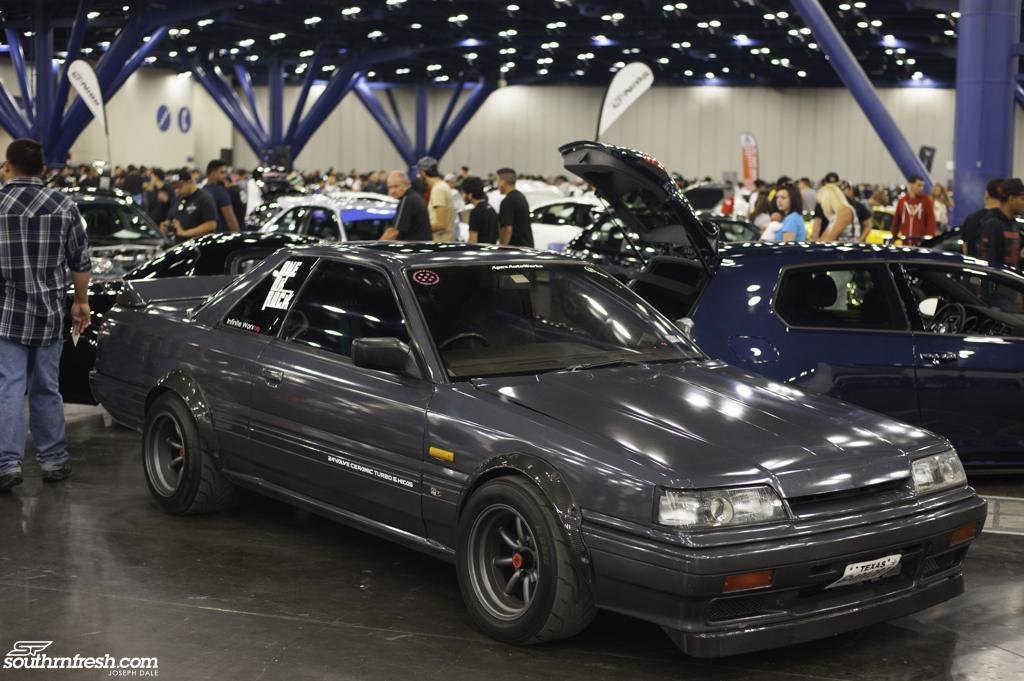 Love to see these 8th gen civics with VIP Styling. Reminds me so much of the builds from Thailand. This civic took home a trophy in the GT category.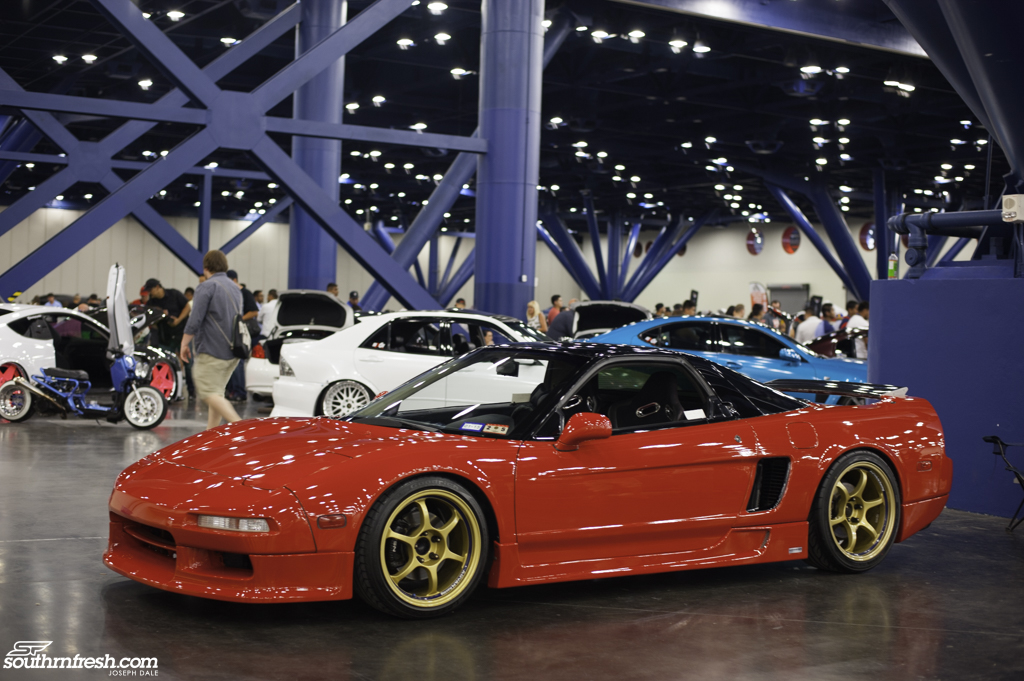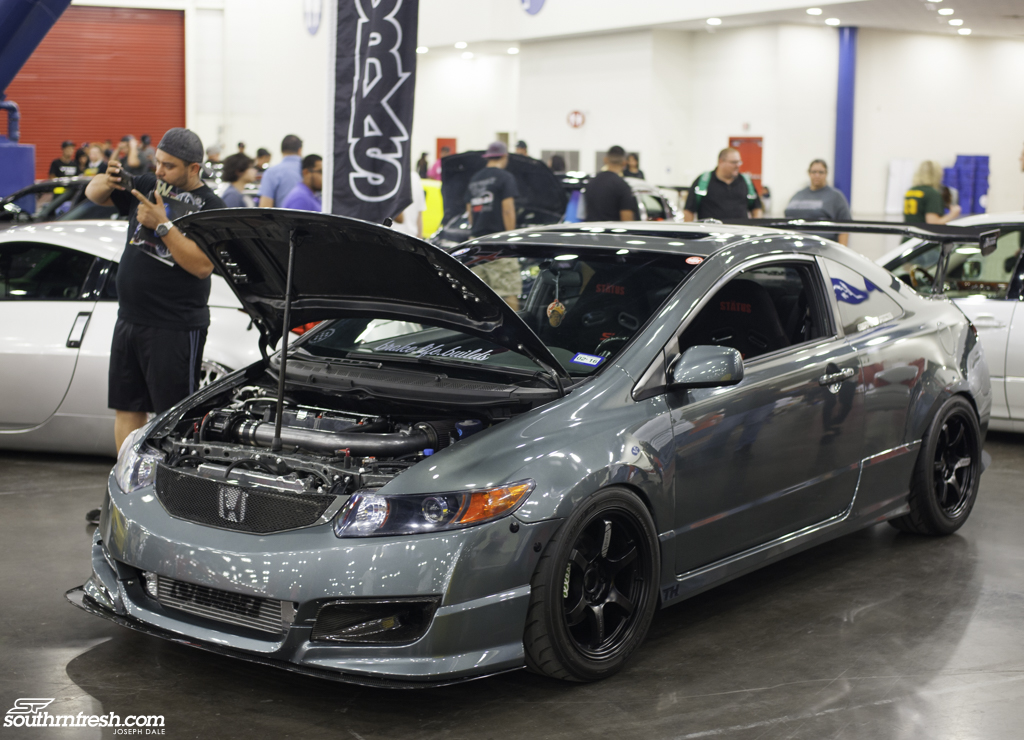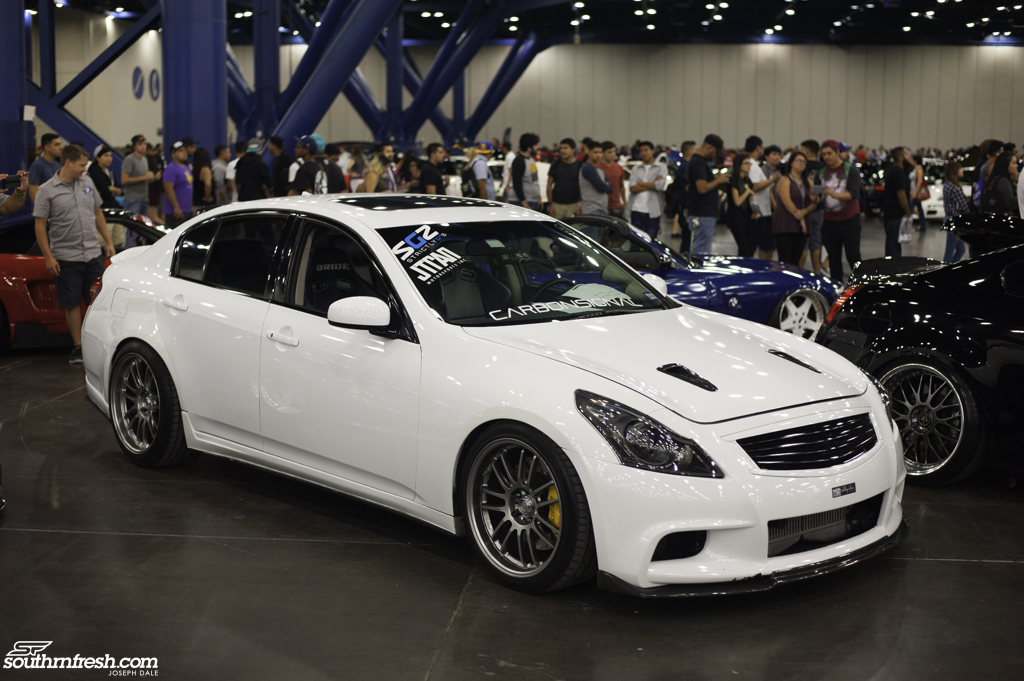 Really liked the color of this Forester.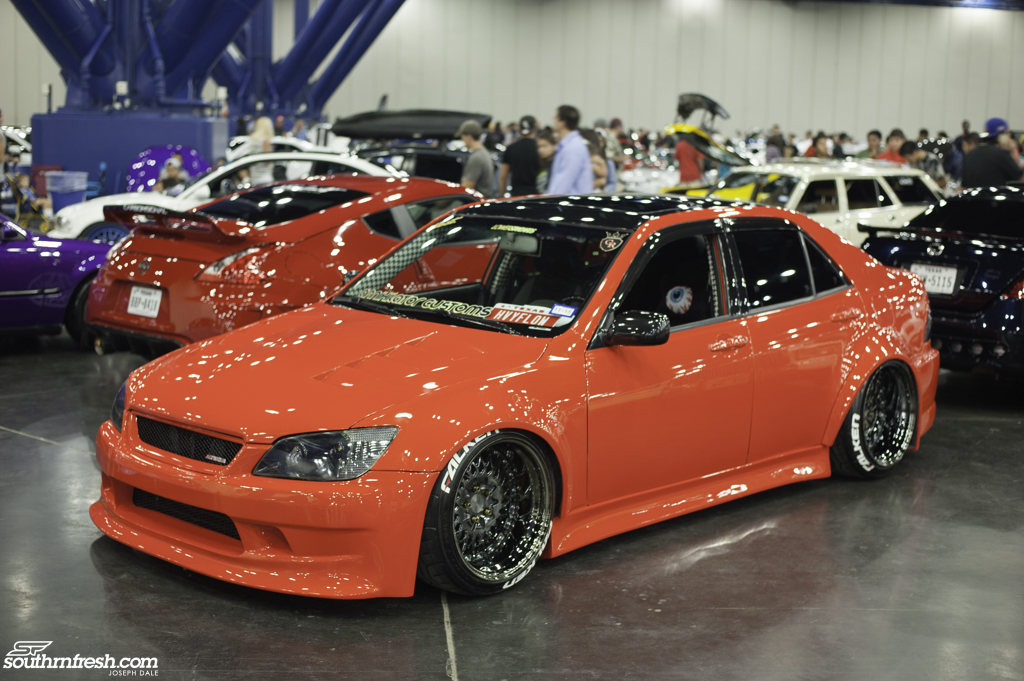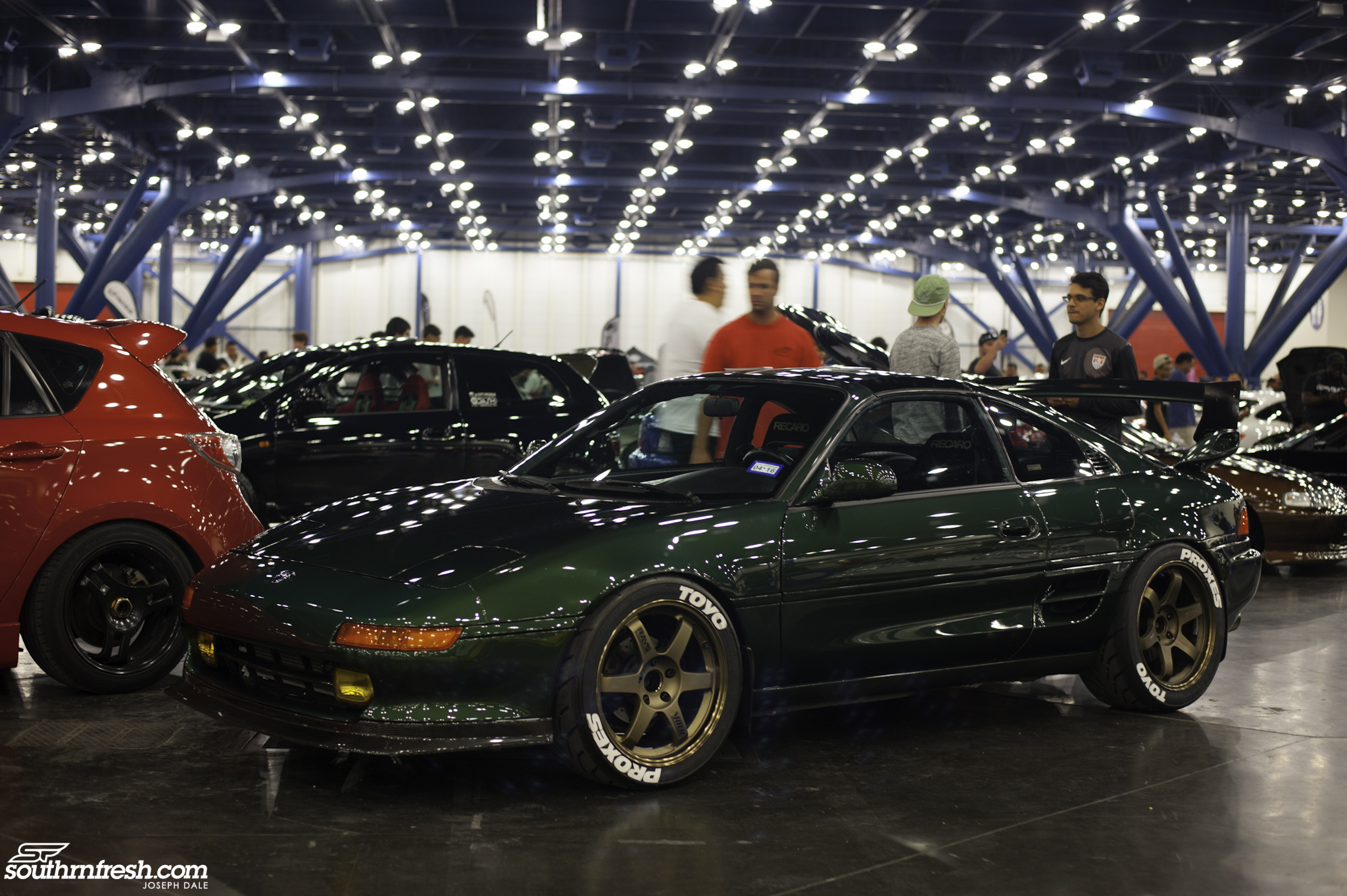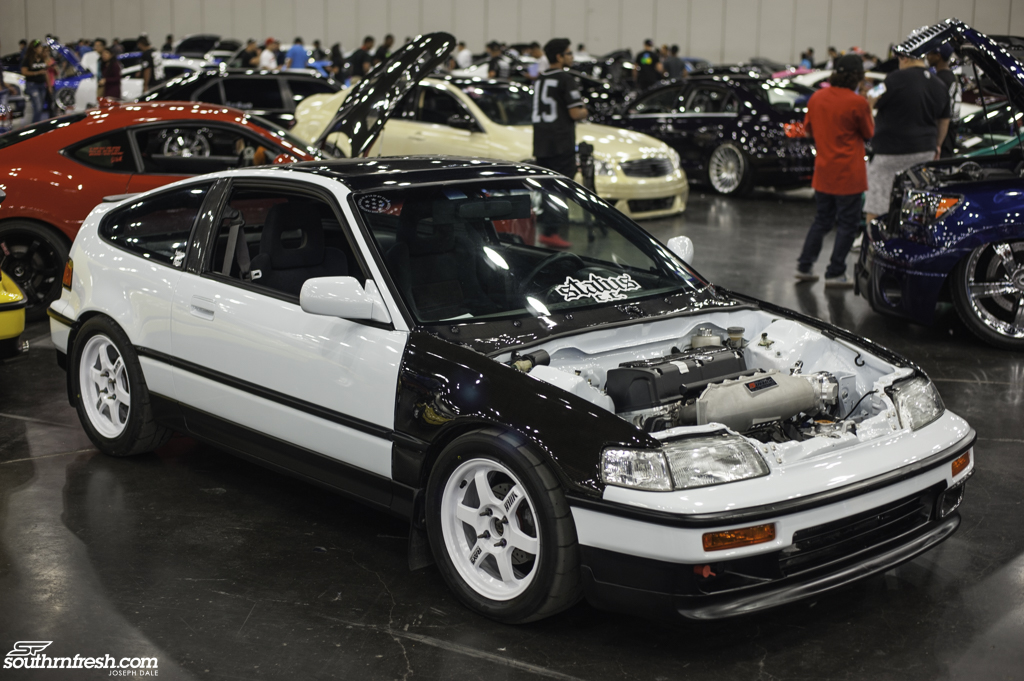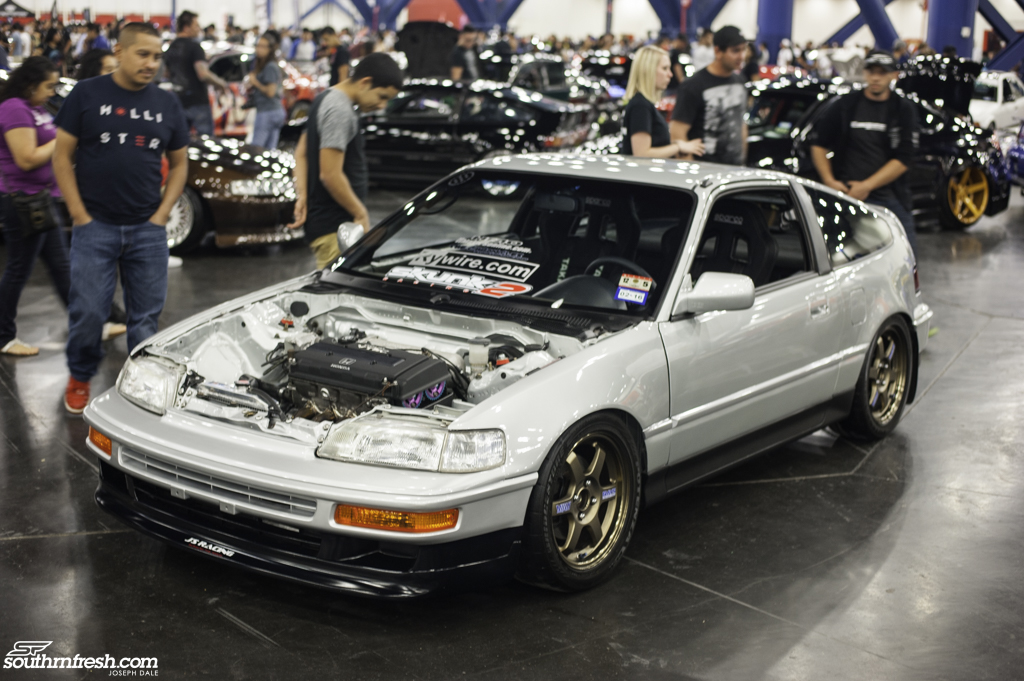 Not sure when the last time I even saw a CRX on the road in Georgia. Before arriving in Texas I got the feeling that the older Honda builds had faded away. We just do not see them as much anymore.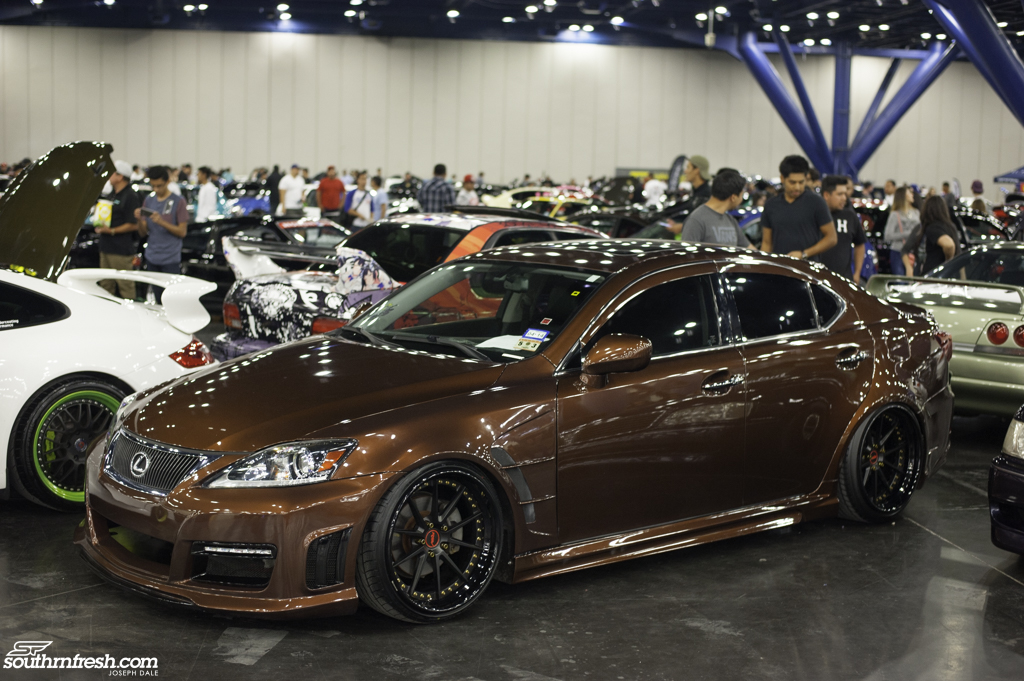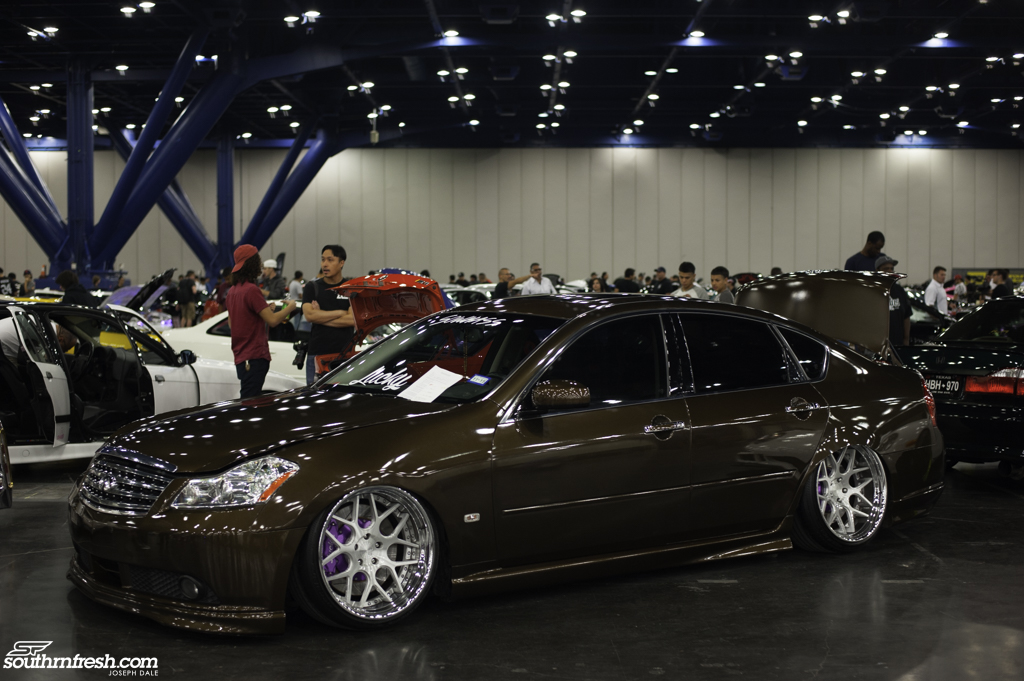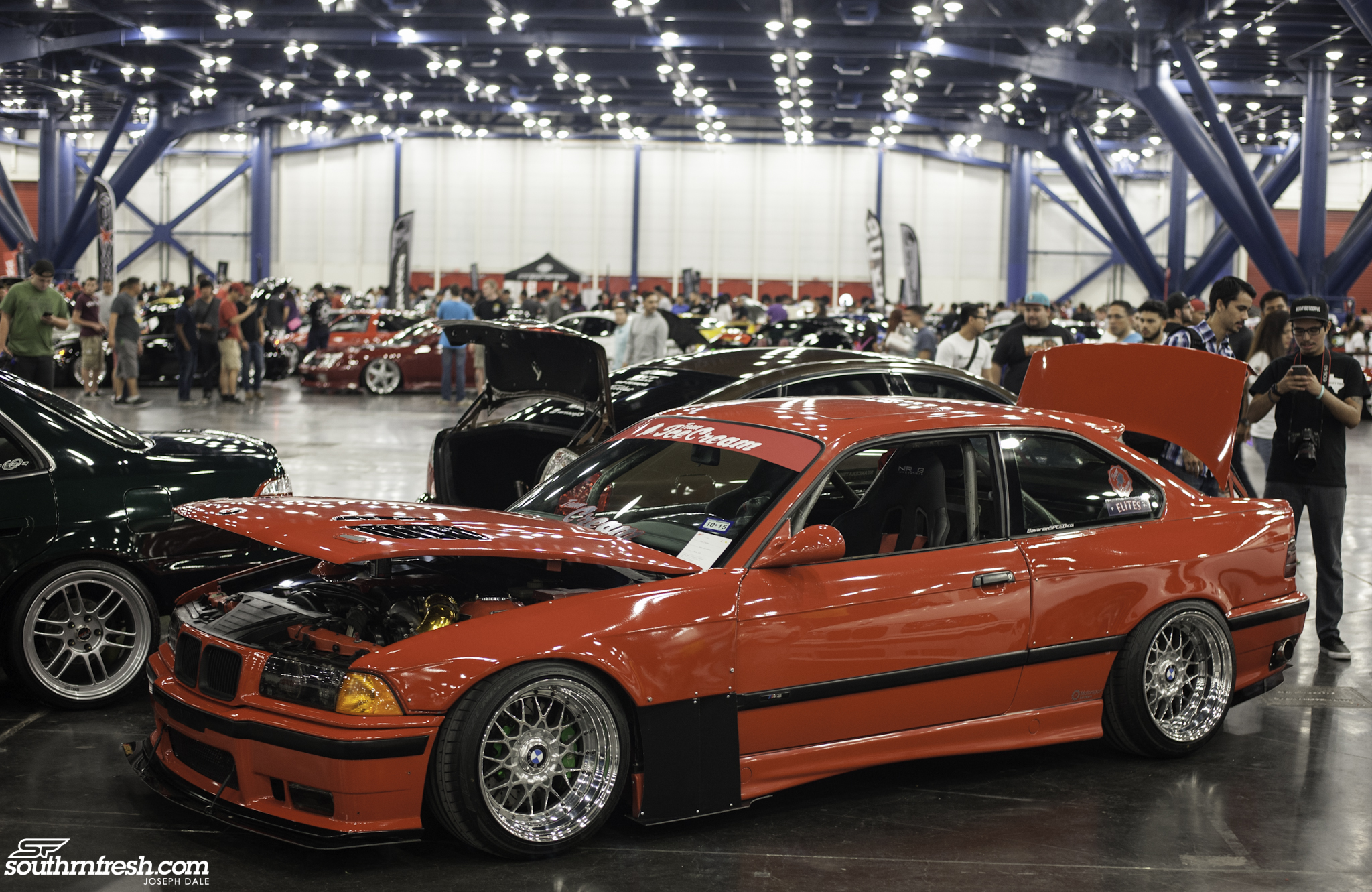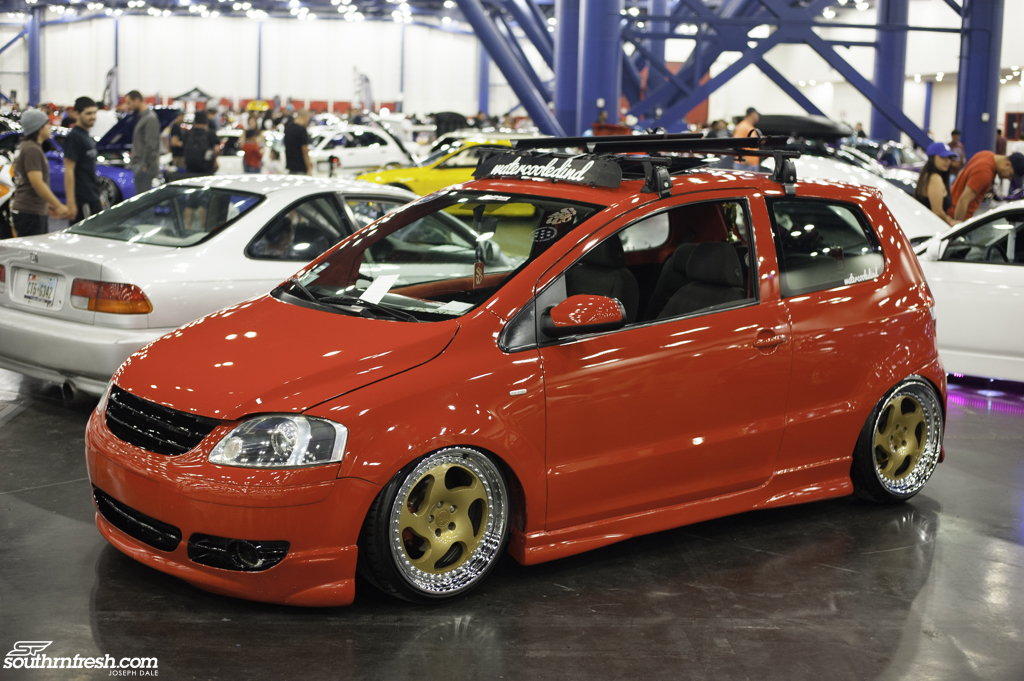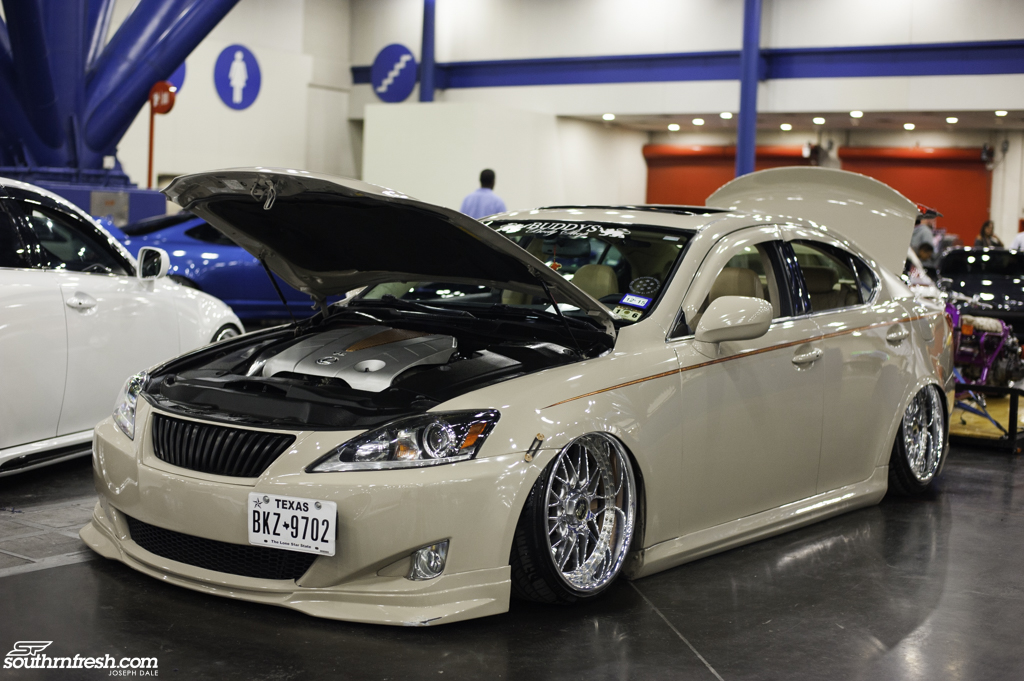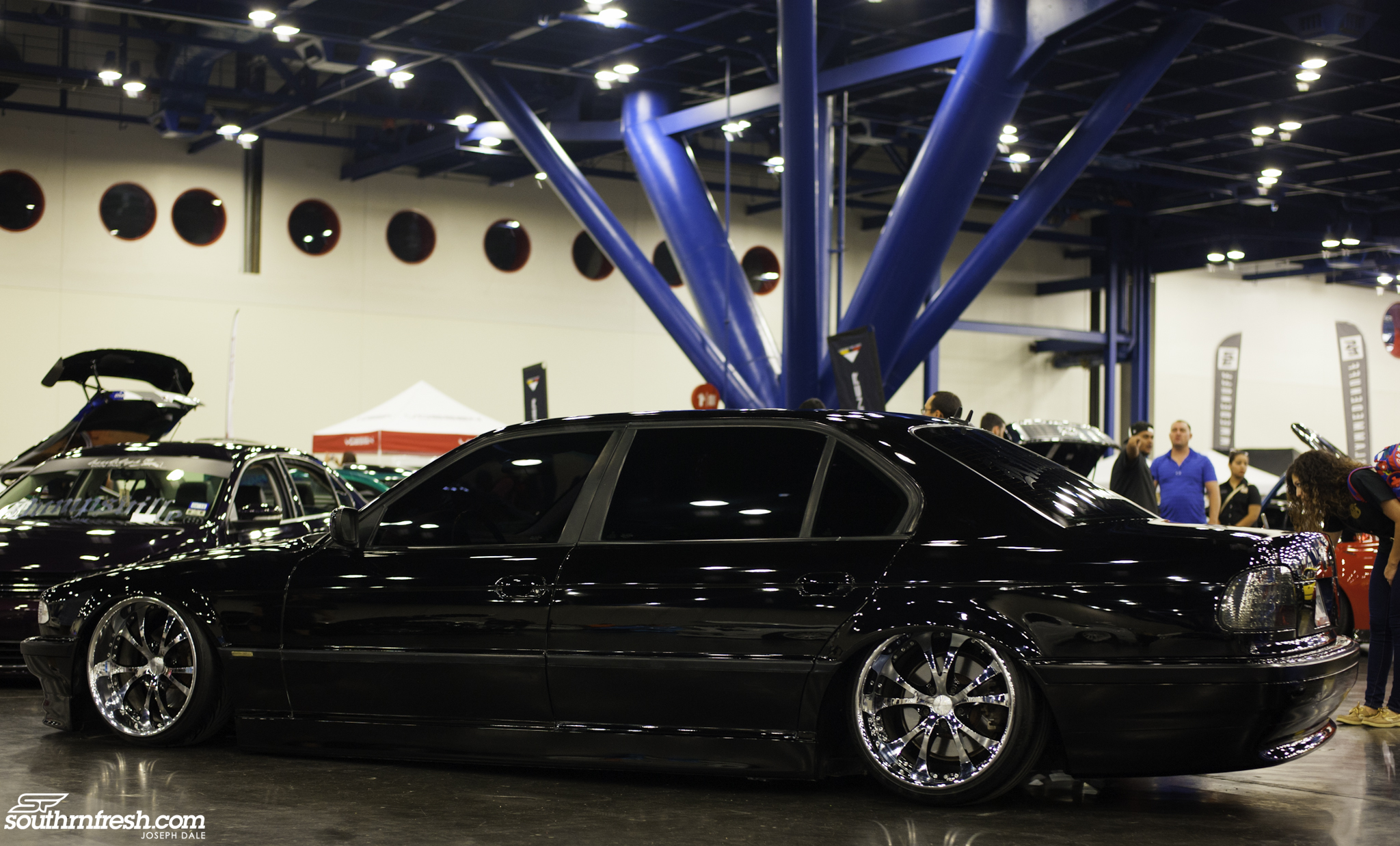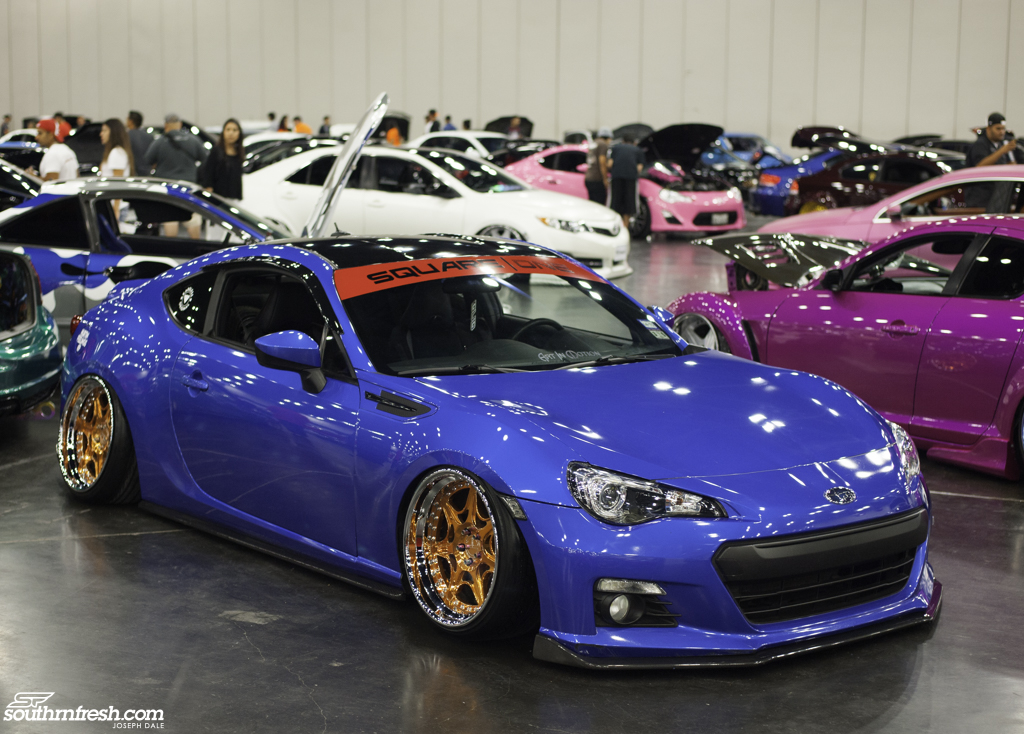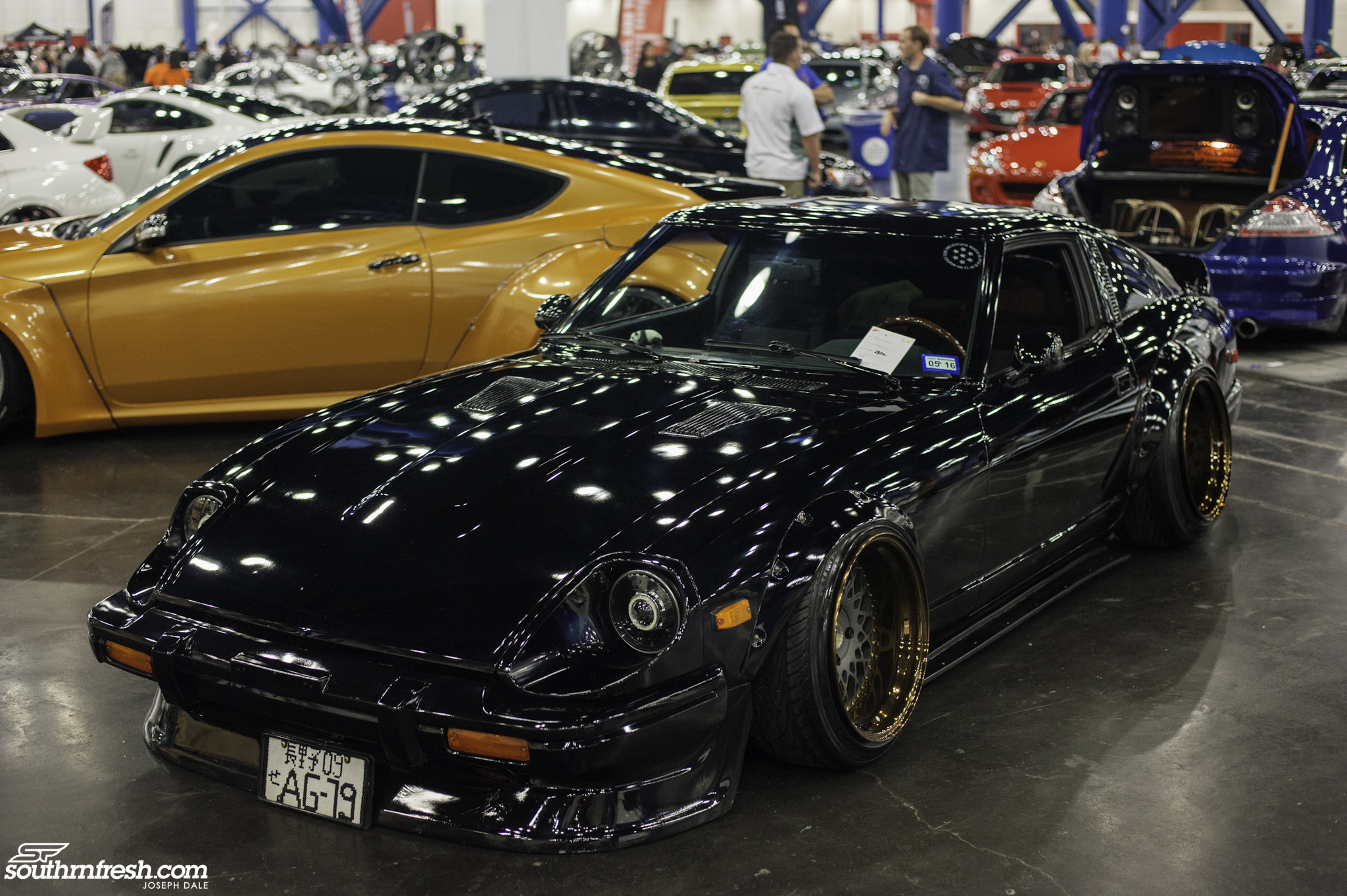 Datsun in the Proper Garage booth, looked good on 18s.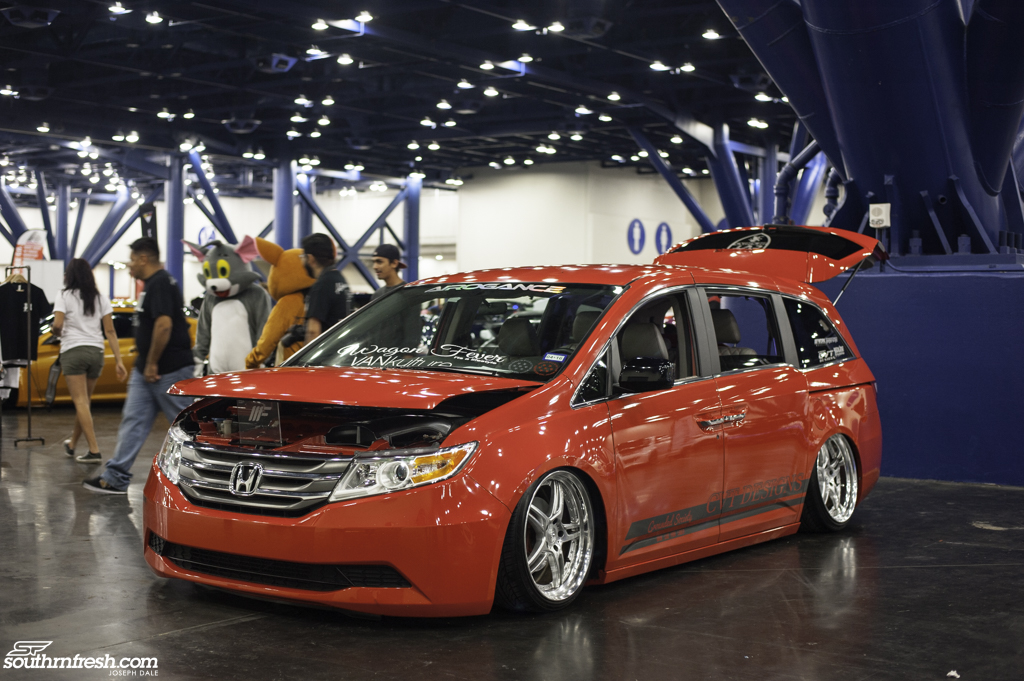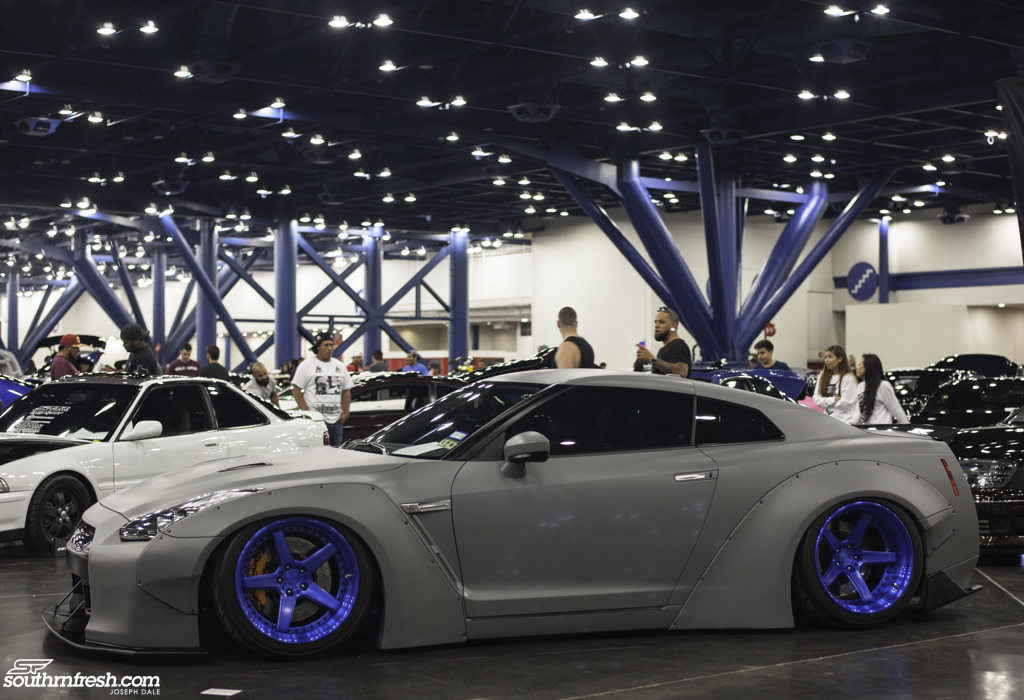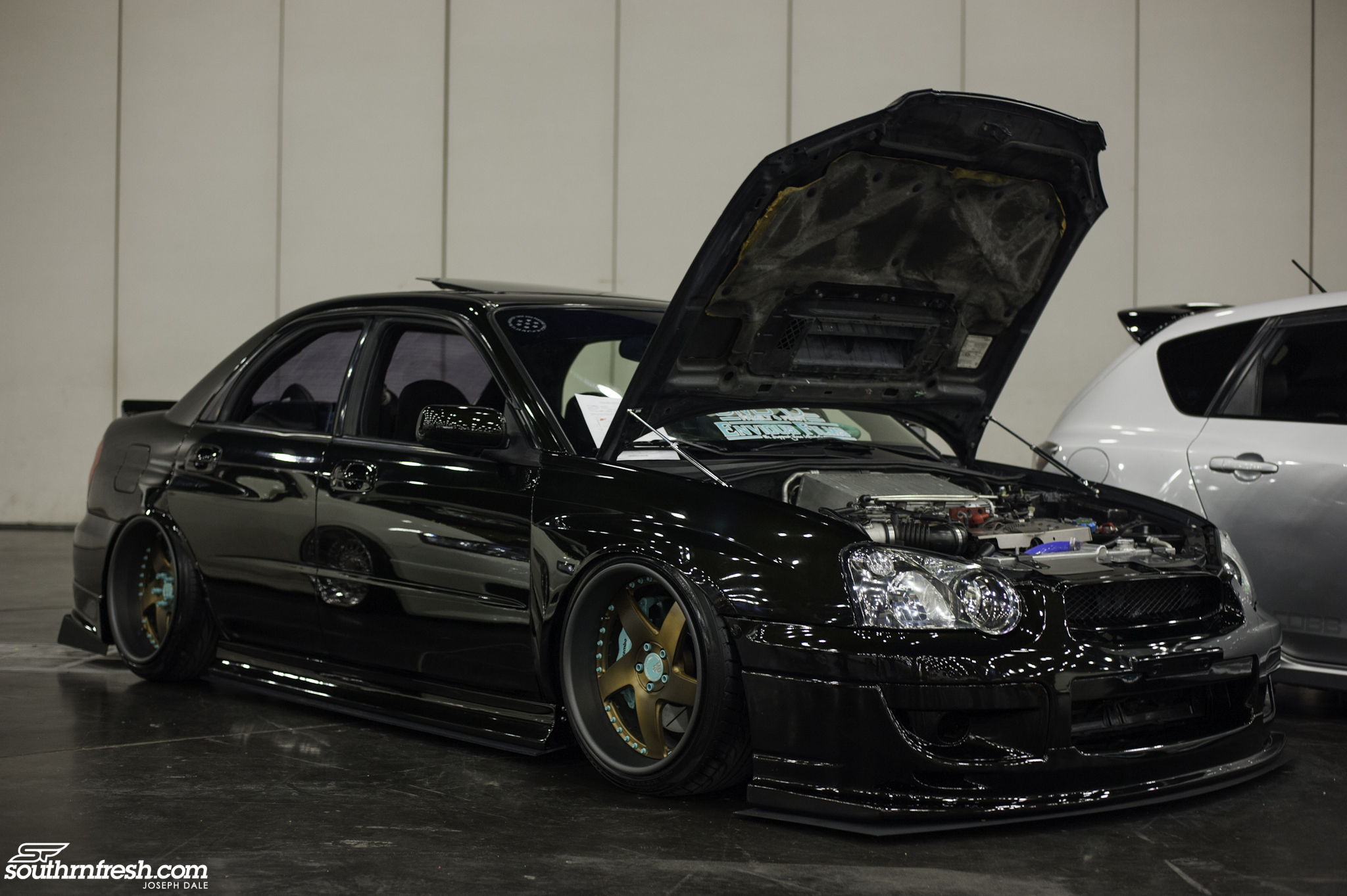 That concludes our Wekfest Texas 2015 coverage. We highly recommend checking out any Wekfest stop if you get a chance. It is well worth the trip, and allows you to get out and really see whats being done in the automotive scene. Wekfest does a good job reviving that motivation to keep building.
After this show we headed to V2 Lab Mystery Meat 4 in Orlando, and Simply Clean 7 in Daytona. I realized after going to all 3 that they all have key characteristics that make them special. I feel like V2lab is the starting point where most people who just love auotomobiles of all shapes sizes, and colors go to be entertained and enjoy themselves. The crowd is absolutely ridiculous. People showing up at 3am and filling up the parking before the sun comes up, is just nuts. And after you get your feet wet, you move on to the Simply Clean crowd that involves a lot of the big popular build seen on the internet. And it feels more like the lunchroom in high school with all the groups of people from surrounding states coming together for the weekend. And your next step outside of that realm would be Wekfest to the big stage, after you have finally found your path with your build and look to step out and represent your roots.
All the events are equally important for us to keep doing what we do here, and we appreciate the hard work that goes into them. Stay tuned for our V2lab Mystery Meat 4 coverage…
WEKFEST TEXAS 2015 FULL GALLERY