Sometimes when we get information from owners, and they tell their story well enough that we present it with their own words.  Today we have Adam Bates Acura TL from Florida.
Photos By: Yomar Lopaz @23weekends
I have owned my 2005 Acura TL since September 2011.  I purchased the car with 39k miles on it and to this day I'm at 135k. I have gone through three transmission rebuilds over the years unfortunately due to an oem cooling issue known by Acura but never recalled. I have gone through many different setups and styles throughout the years but my most recent has been by far my favorite!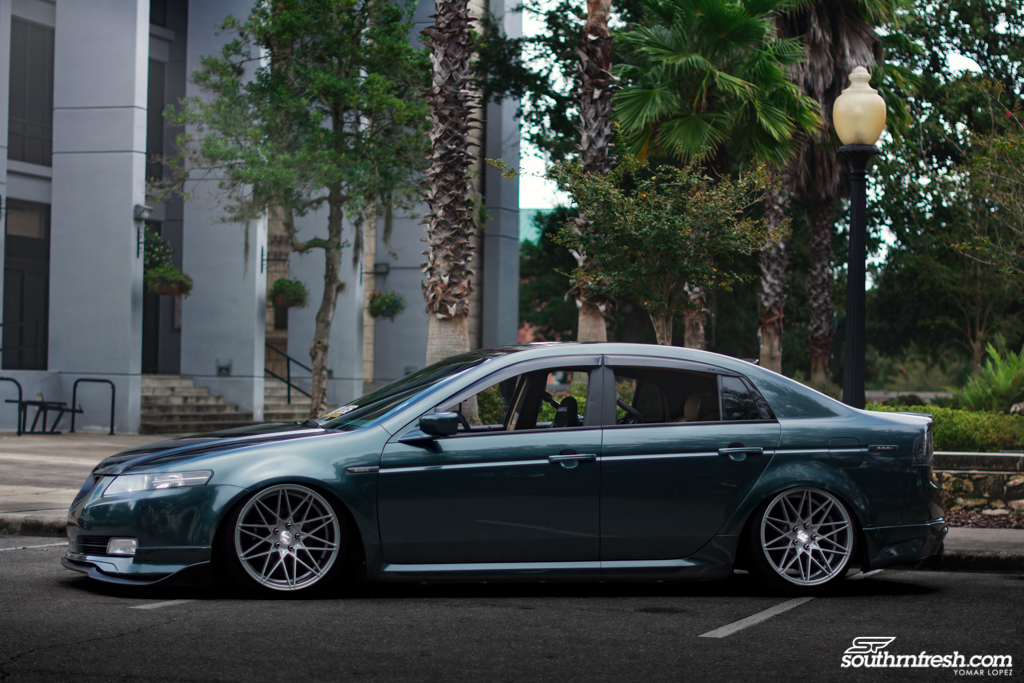 I wanted to go with a unique style on the TL combining some vip styles with some track style. I met up with Yomar Lopez back in the beginning of 2014 and we have became close friends.  Yomar has given me and the TL  a lot of exposure through the years with his amazing talent showing the transformation through the last couple of years.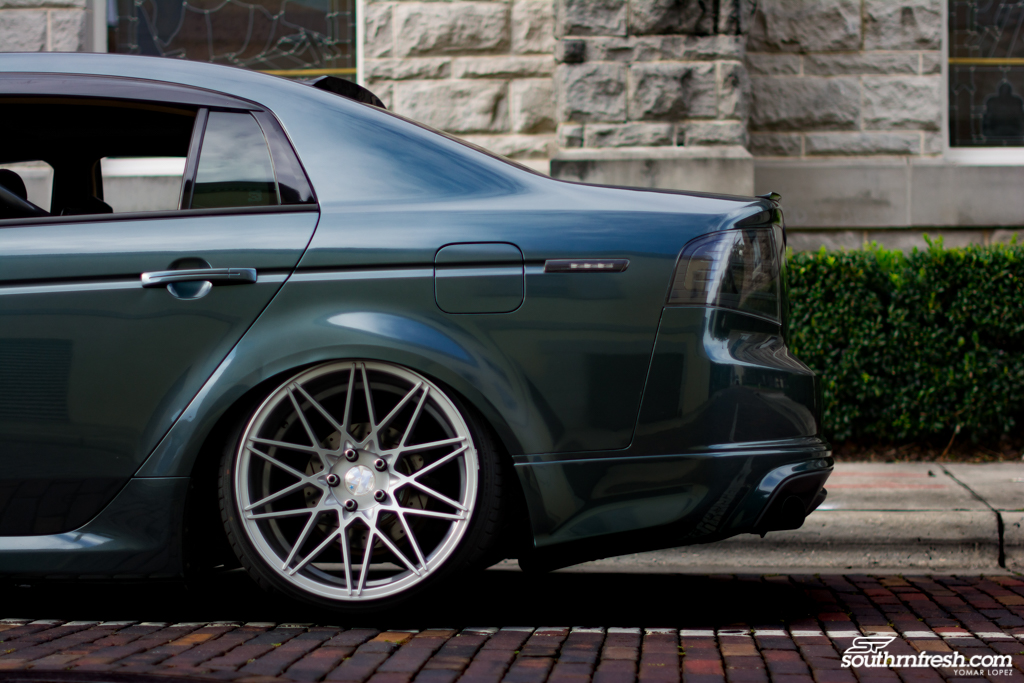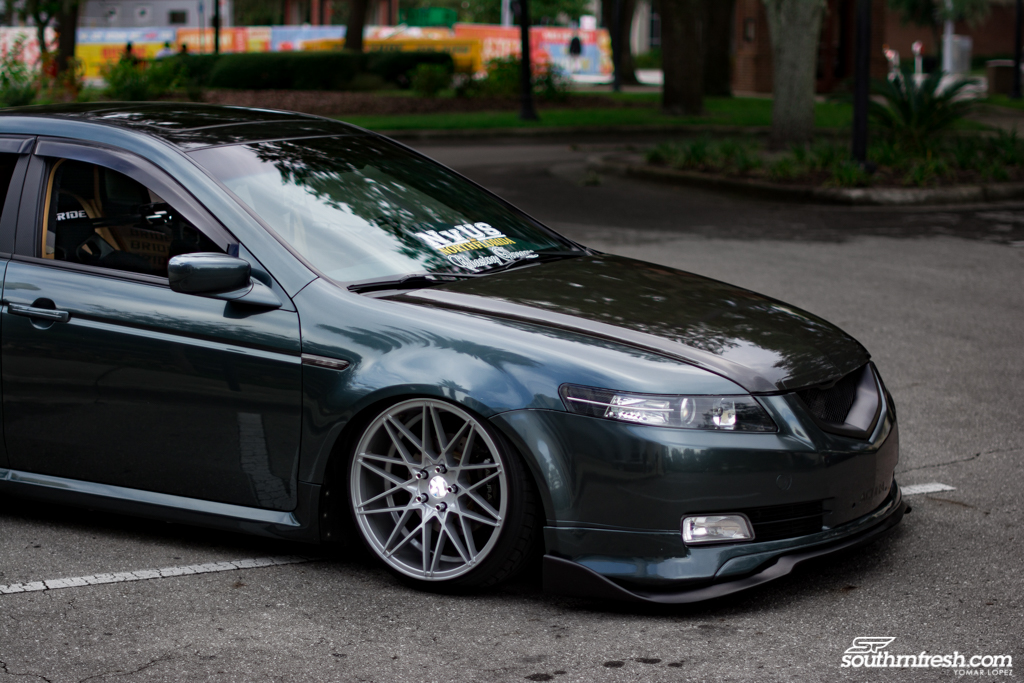 Currently the TL is sitting on Klutch wheels KM20 19×10 +30 offsets. It's lowered on D2 coilovers which have been great for over 40k miles. I am a person that likes to show special attention to detail, and the appearance of my car is always a priority from keeping the paint maintained, to maintenance of interior and motor.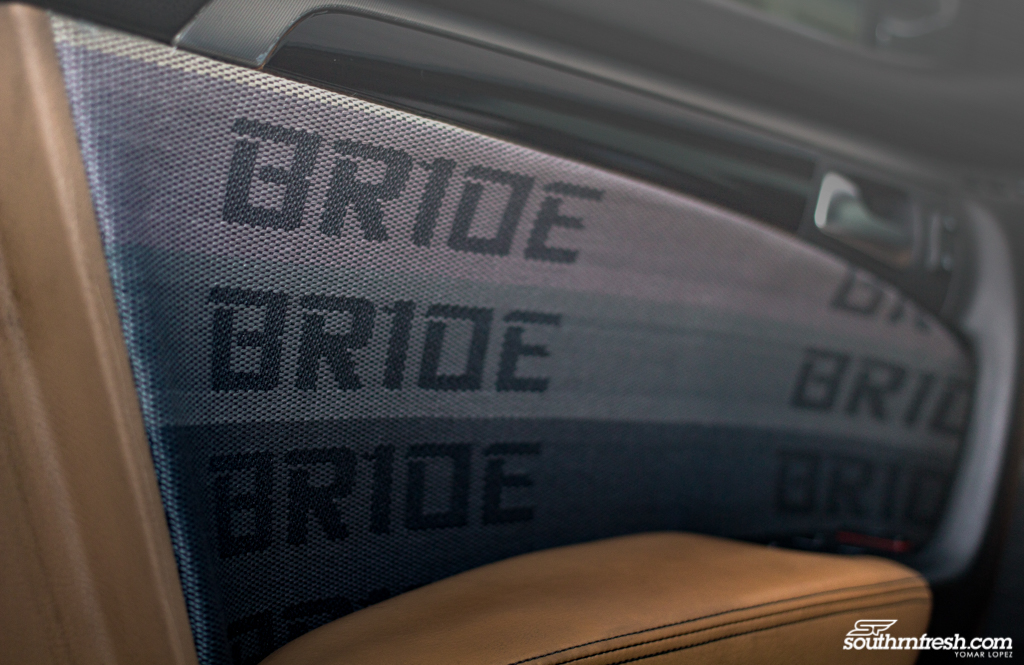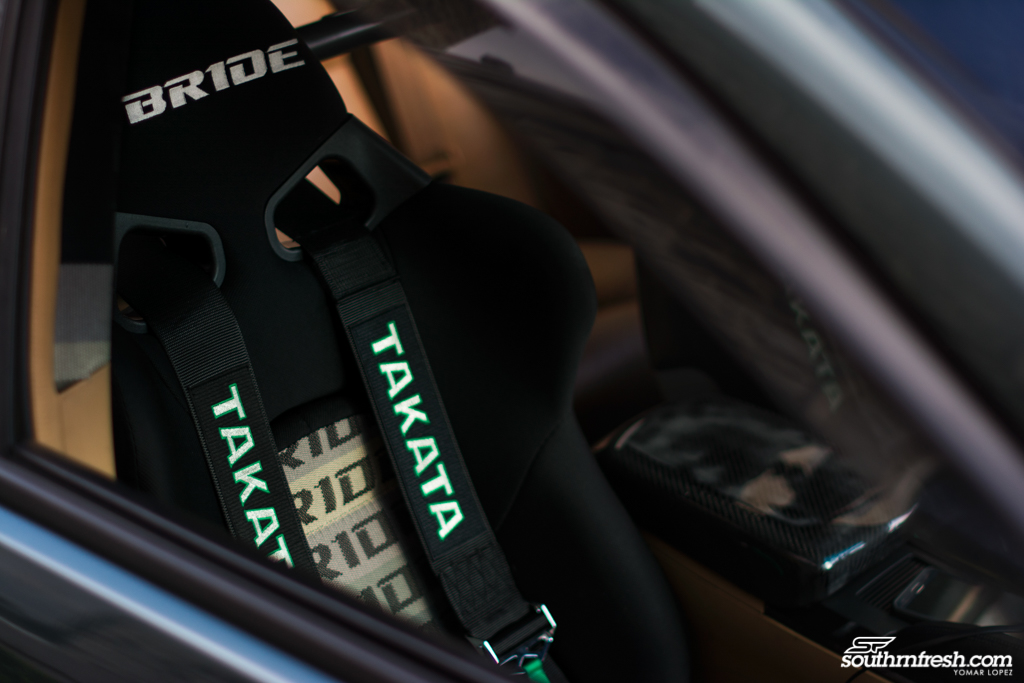 In early 2014 I focused on getting my interior updated and with a different taste. The car has Bride Cuga seats in radiation fabric, and also Bride graduation fabric replacing the door panel upholstery.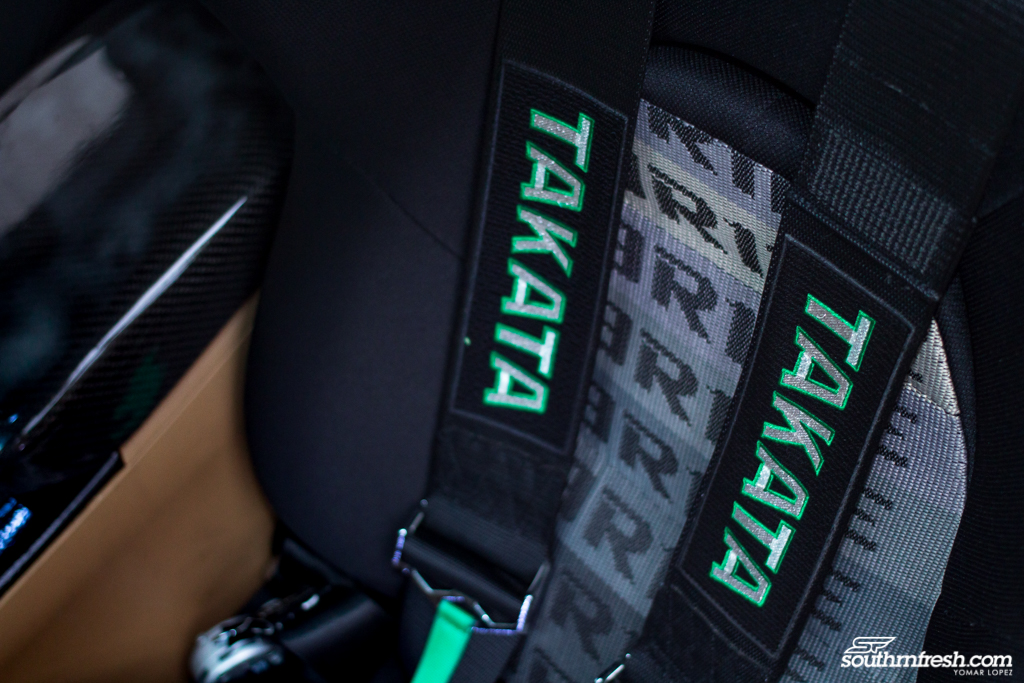 I outfitted the car with a Kenwood double din and Samsung tablet, upgraded all the speakers  with Skar audio for my sub.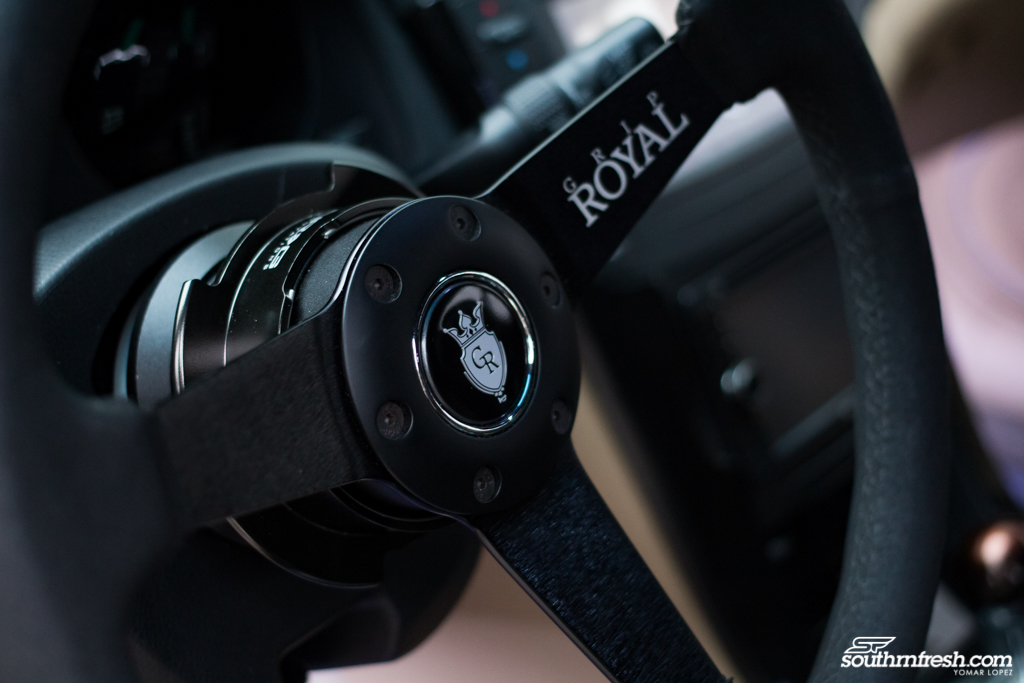 Grip royal and Slammedenuff hooked me up with a black suede steering wheel that went great with the black suede headliner I had done.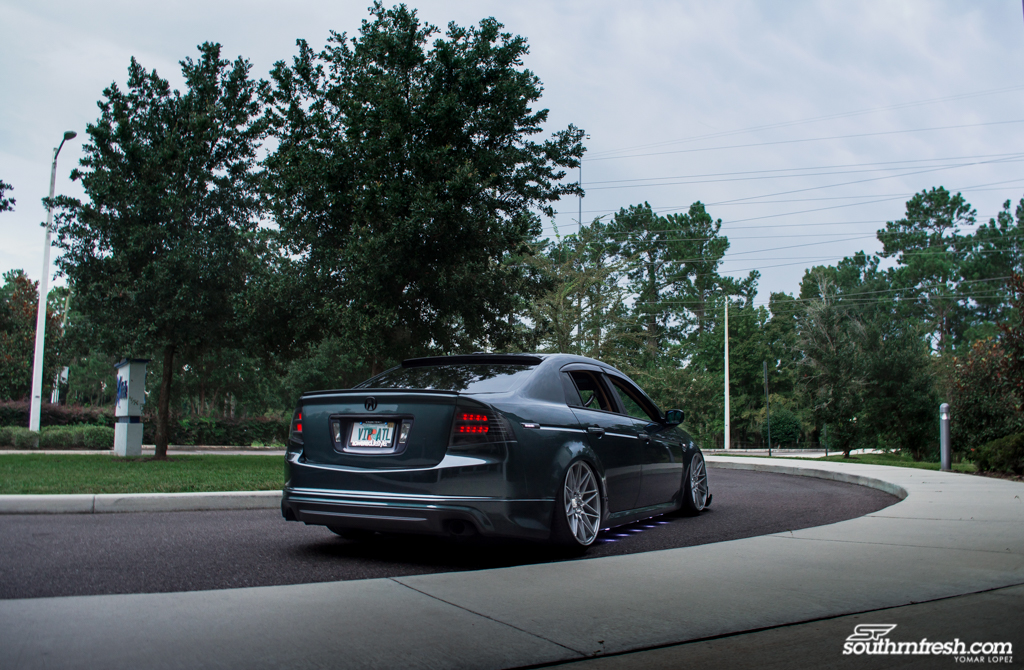 The car currently has custom 2.5 inch exhaust with RV6 Jpipe, AEM intake, and tuned on Hondata for a little extra power.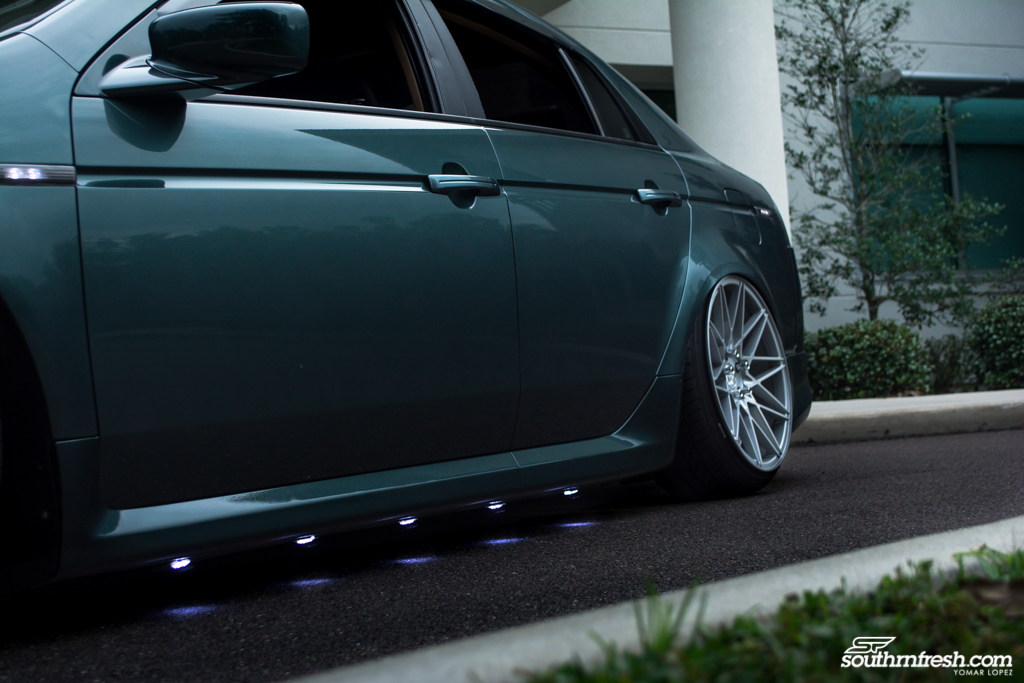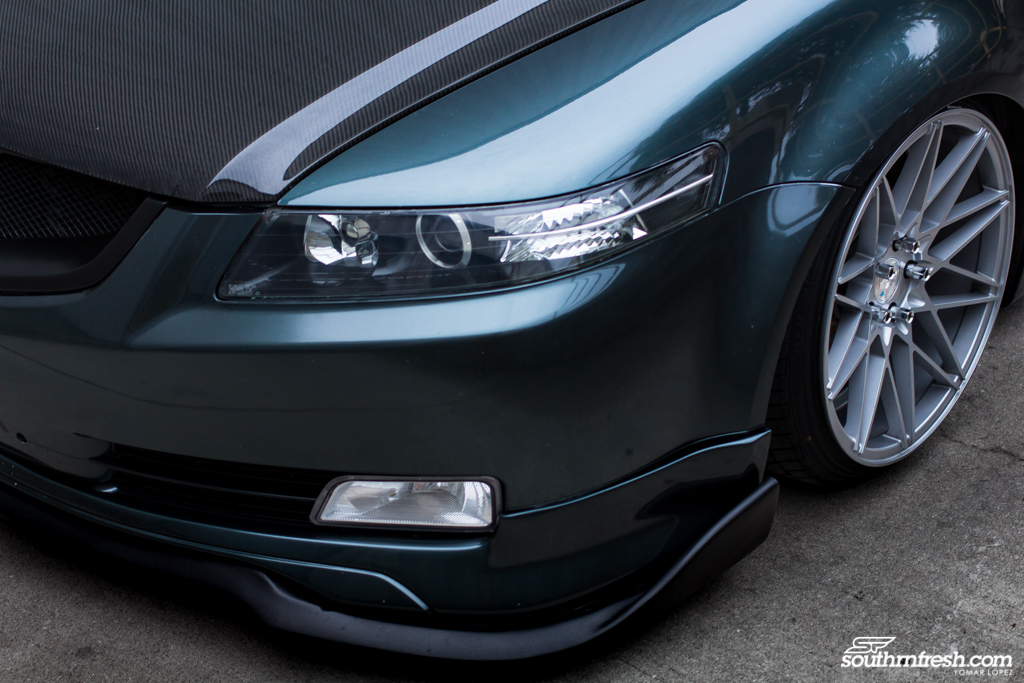 Along my journey with the TL I became a part of an outstanding team called NVUS. The team helped me drastically with opinions, and so many great guys reaching out to help me with sponsors. VIS racing hooked me up in 2015 with a VIS racing OEM style hood at a killer cost that really changed the style of the TL.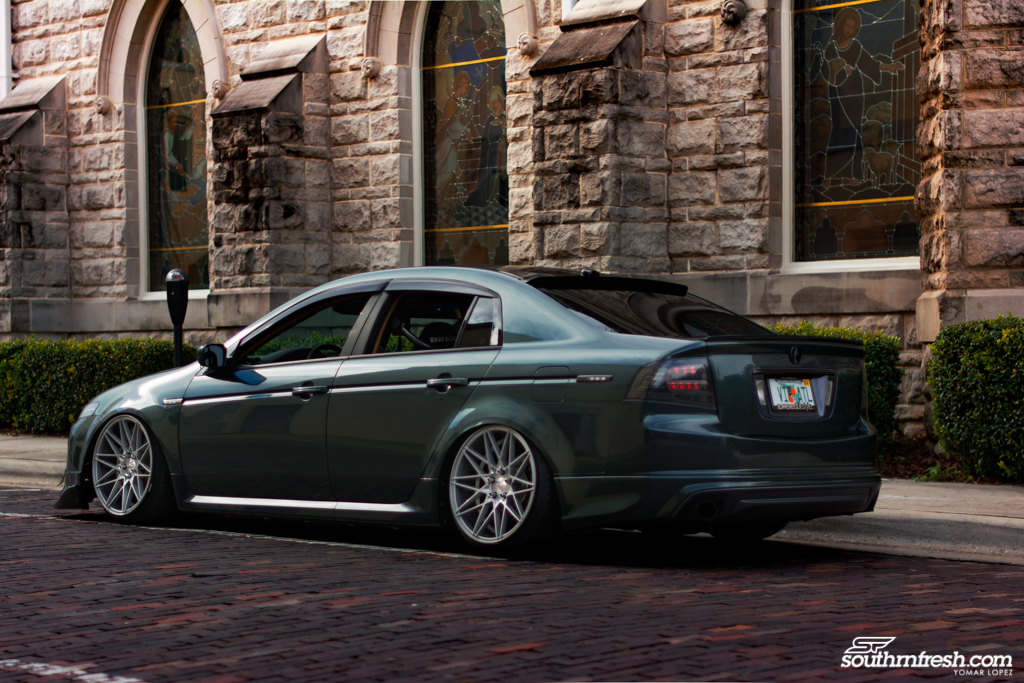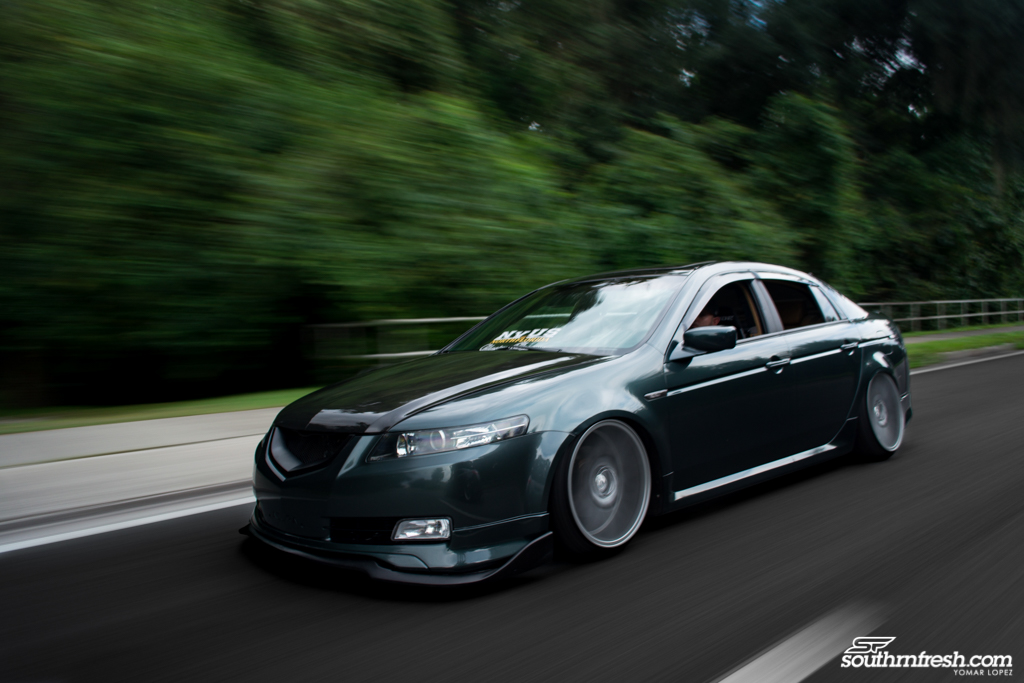 Designs by Mophead in Florida went to great lengths with vinyl work, audio work, and much much more. I have had a great four years with the TL and now it's time for me to move to new ventures.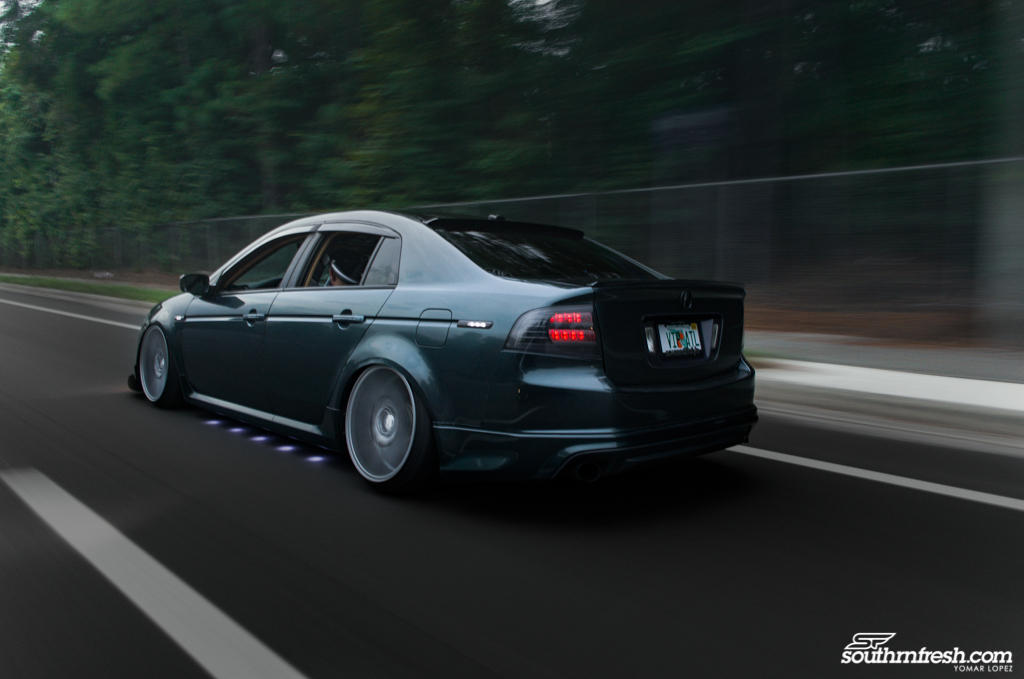 I recently picked up a 2014 Acura ILX and couldn't be more excited for what I have planned with this new build. Thank you to Yomar Lopez and Joseph Dale for giving me this opportunity.

And as a special note, I wouldn't be where I am if it wasn't for my brother Jamie Bates, he has shown years of hard work and dedication to helping me  with turning wrenches, banging knuckles, cursing my name, blood, sweat, and teers but without him and his hard work I would be nowhere near where I am today.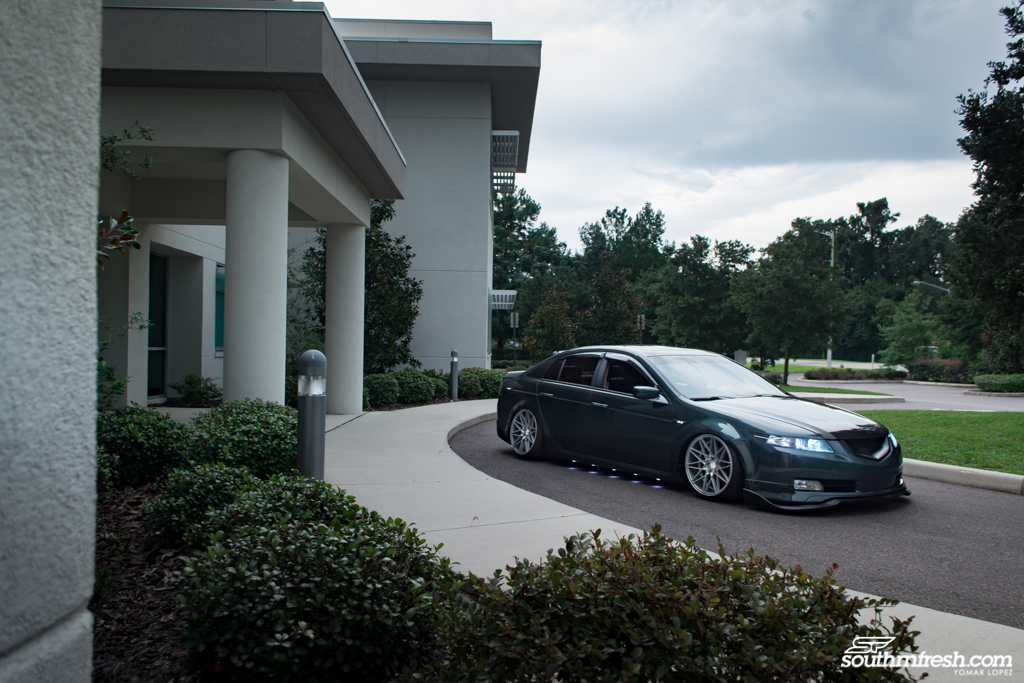 We thank Adam for the kind words, and look forward to seeing his ILX.