Again we are revisiting a familiar car.  We first introduced everyone to Jordan's A6 back in 2013. *click to view  old feature*  Jordan has been a Audi/VW guy from day 1.  Growing up in Atlanta, and moving to New York Jordan has always remained tied to us here in Atlanta.  The A6 has not made any obvious changes besides the wheels on the exterior.  But Jordan has took the subtle classy approach to this build. Not pictured this go round was the show quality audio trunk setup.  That was incorporated with the S6 interior swap.  Check out the long story of this car in the link above, and then check out the changes this go round below..
PHOTOS BY: JUSTIN BLACK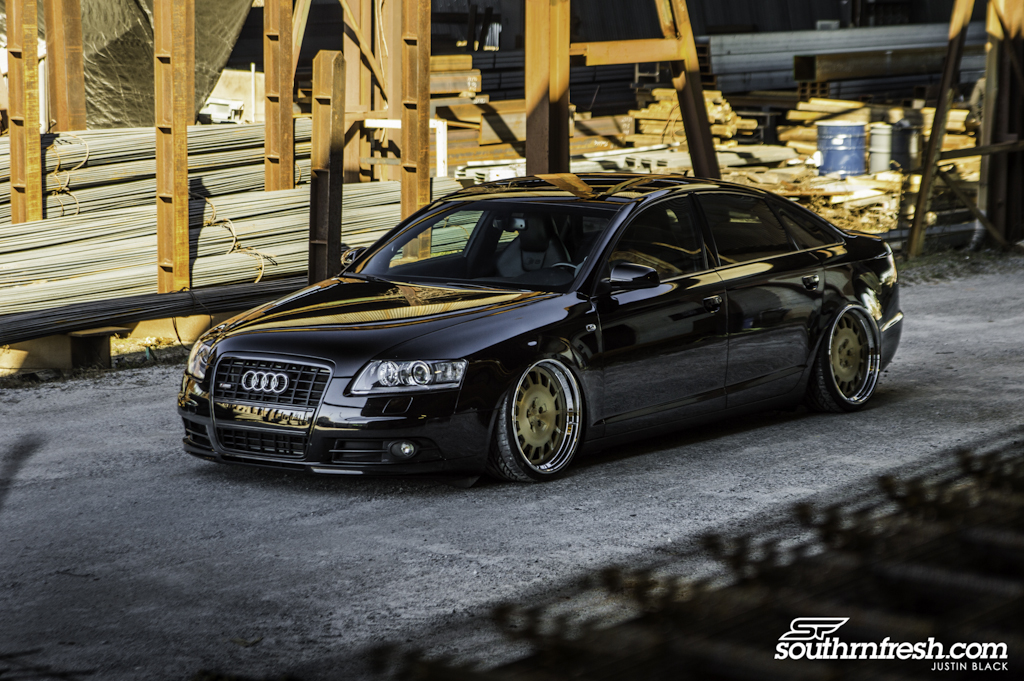 Within 6 months of ownership the car was bagged with Airlift Struts and Accuair E-Level Management, sitting on Carlson wheels, had a fully build stereo with an active 3 way Hybrid Audio front stage along with Arc Audio subs, amps and DSP, a custom exhaust and more. The car was everything I wanted it to be, so much so that I barely made any changes for about 2 years.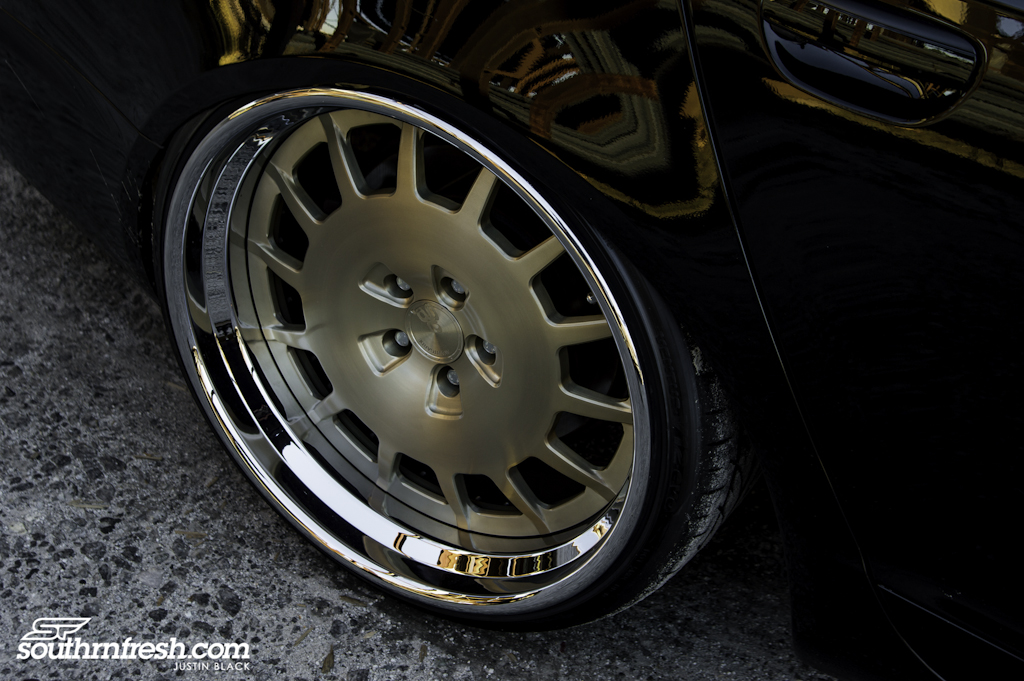 After a trip to SEMA in November of 2014 I got the bug again and was ready for some change, I knew the first thing I wanted to swap was the wheels to change the look of the car. I was lucky enough to meet the AG Wheels guys during my time at SEMA and worked closely with them on the set you see here. I wanted to go from a tuckable setup that I had with the Carlssons to something a bit more aggressive. With not a lot of people going this aggressive on the C6 body, it took a little guesswork to figure out the ideal size and offset.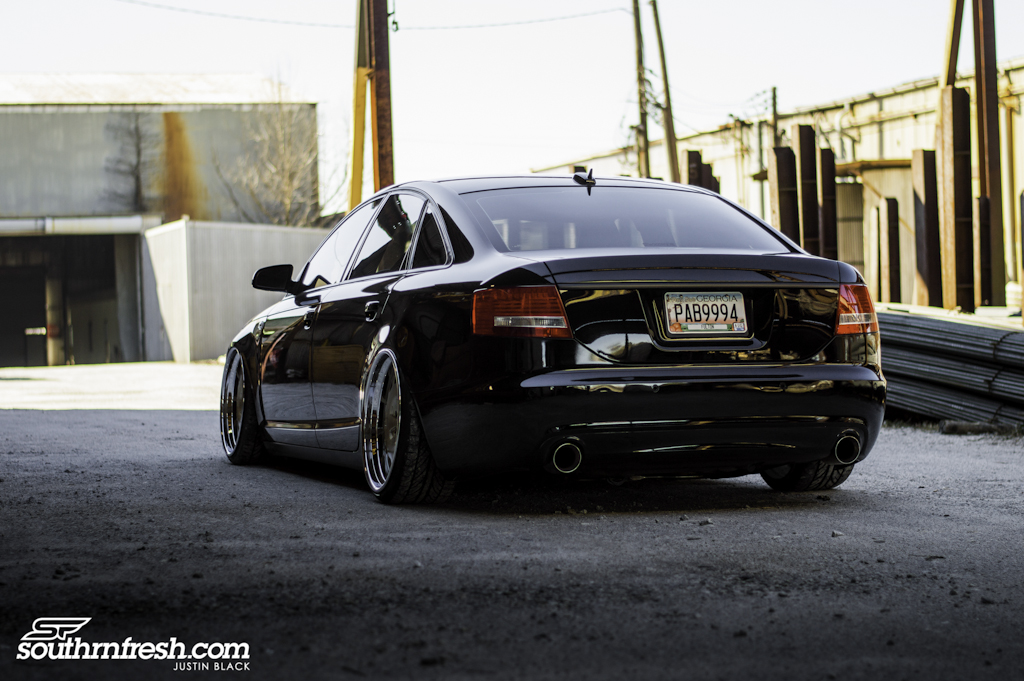 Luckily once mounted and with a little extra camber the wheels sat exactly how I had envisioned. I had always been a fan of gold wheels, but didn't want too bold of a color, after looking through the AG finish catalog I settled on Brushed Champagne which varies in intensity depending on the lighting. Getting rid of the chrome Carlssons also made me want to clean up some of the other chrome on the car, so all the window, door, bumper, and trunk trim were wrapped in Satin Black vinyl which completely changed the overall look.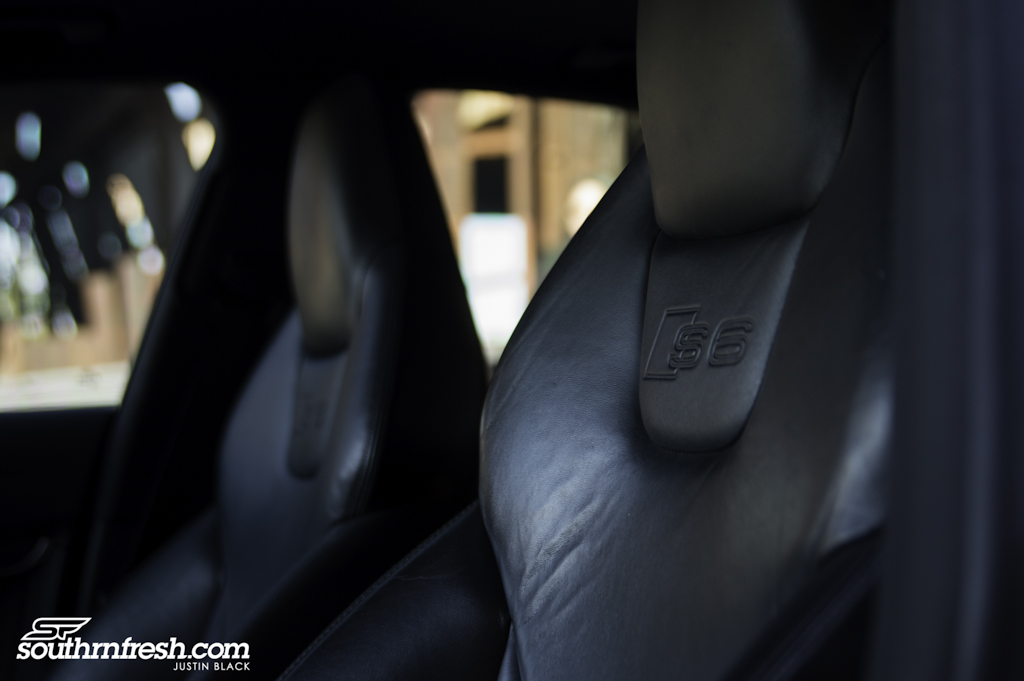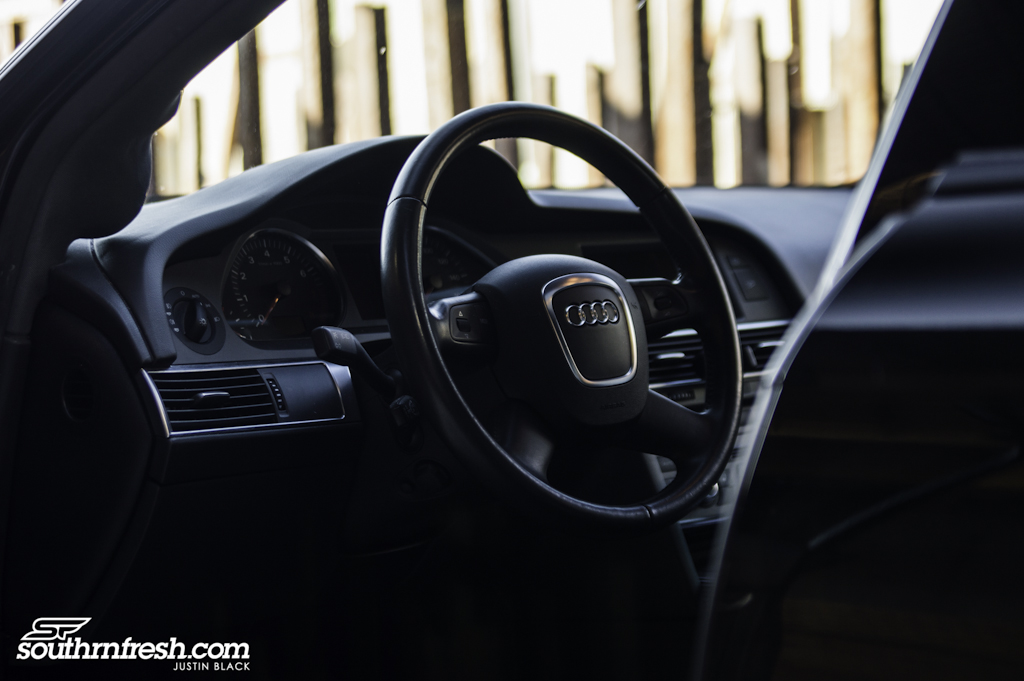 The next step for Phase 2 was the interior, with a couple lucky eBay finds I was able to score an OEM S6 interior including seats, headliner, pillars, overhead consoles and more for a great deal. Along with a few additional changes including custom built A pillars for the mids and tweets, custom painted pinstripe trim by SuperStar Customs and a few air tweaks I was in love with the car all over again. 
However, all good things must come to an end at some point, and this may be the last update for this car at least under my ownership; the car is currently for sale hoping to find someone who will enjoy it as much as I have these past 4 years.
Thanks for looking
FOLLOW US ON FACEBOOK!!!