We make it a habit to check back in with cars that have been featured on here before. We got a small update of  Marvin and his Acura TL.  Marvin keeps it low key most of the time and just does his thing with the TL.  We have been following Marvin's build since 2012, when we did a feature with him and his brothers Lexus GS.  Both Marvin and his brother have always managed to keep their builds relevant, and continue to impress us with the progress.  Check out the past feature links.
Photos – Jon Davis – Joseph Dale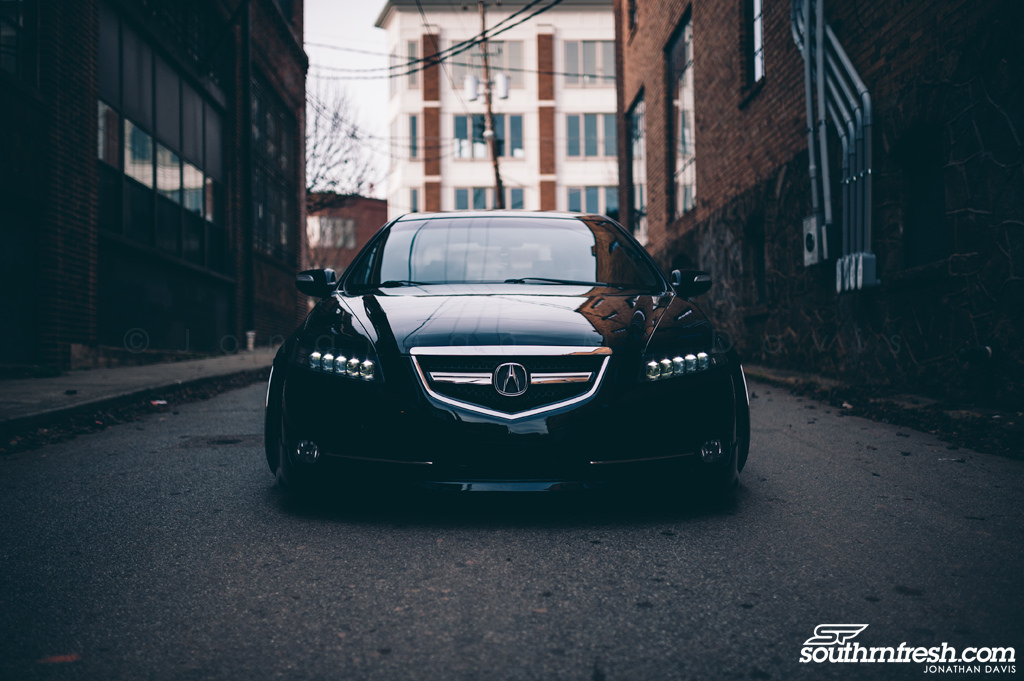 Since the last feature (Marvin' TL post here), there has been a few noticeable changes.  The most noticeable is the Acura RL LED retrofit, which looks perfect in the TL.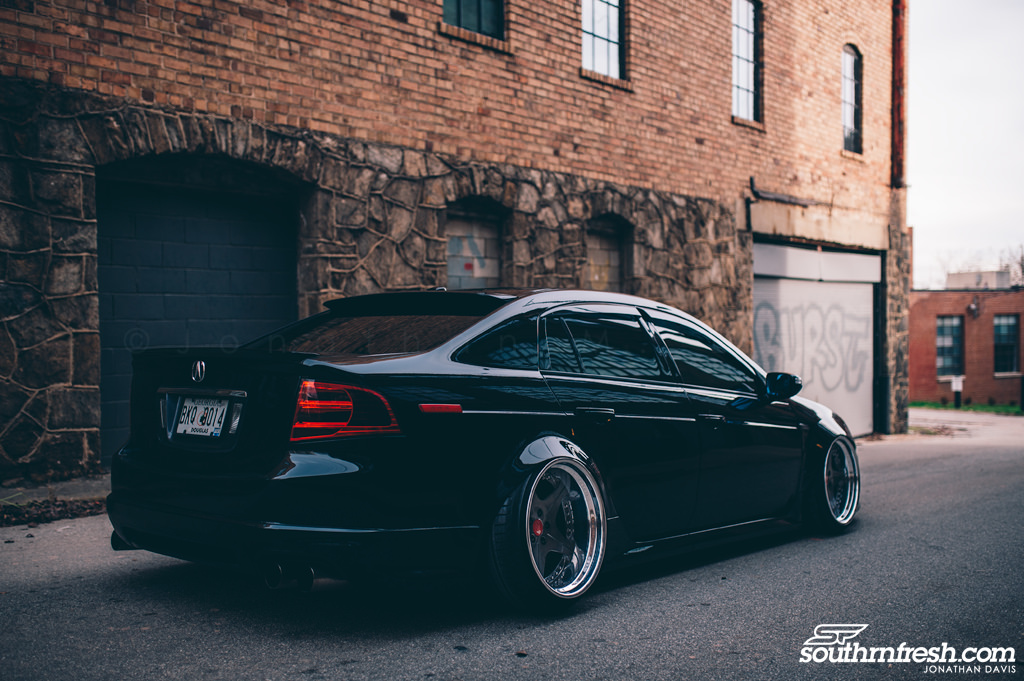 The second update is the wider fenders up front and rear made to hold the re-lipped Ordens.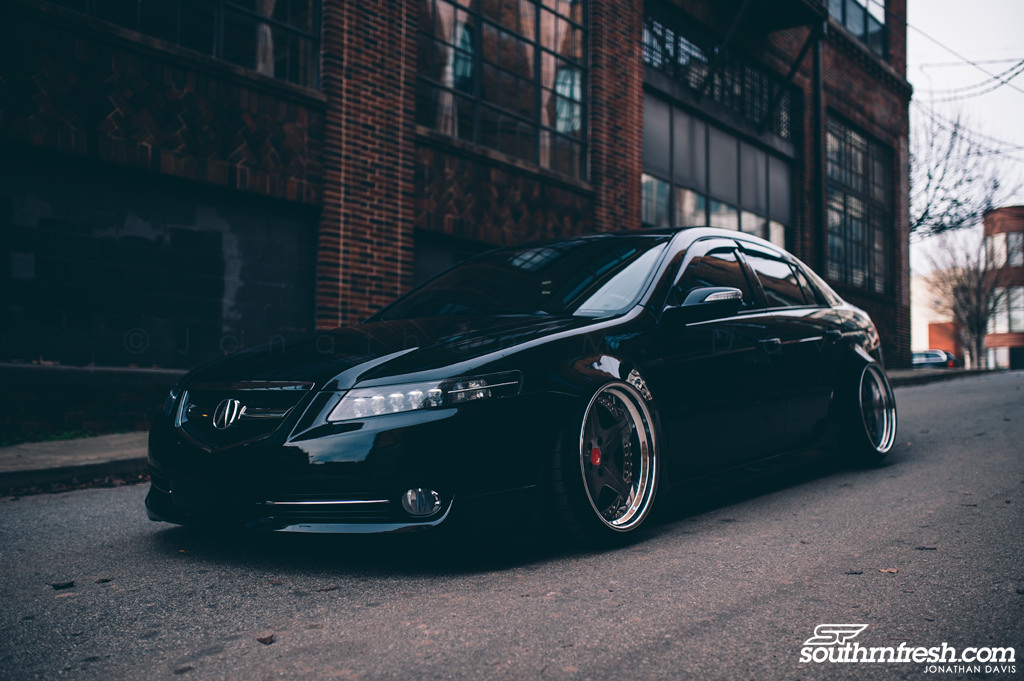 Marvin is plotting on doing a complete makeover of the car this year, and changing the whole style of the build.  So we wont expect to see the car for awhile.  As soon as it is done we will have an update.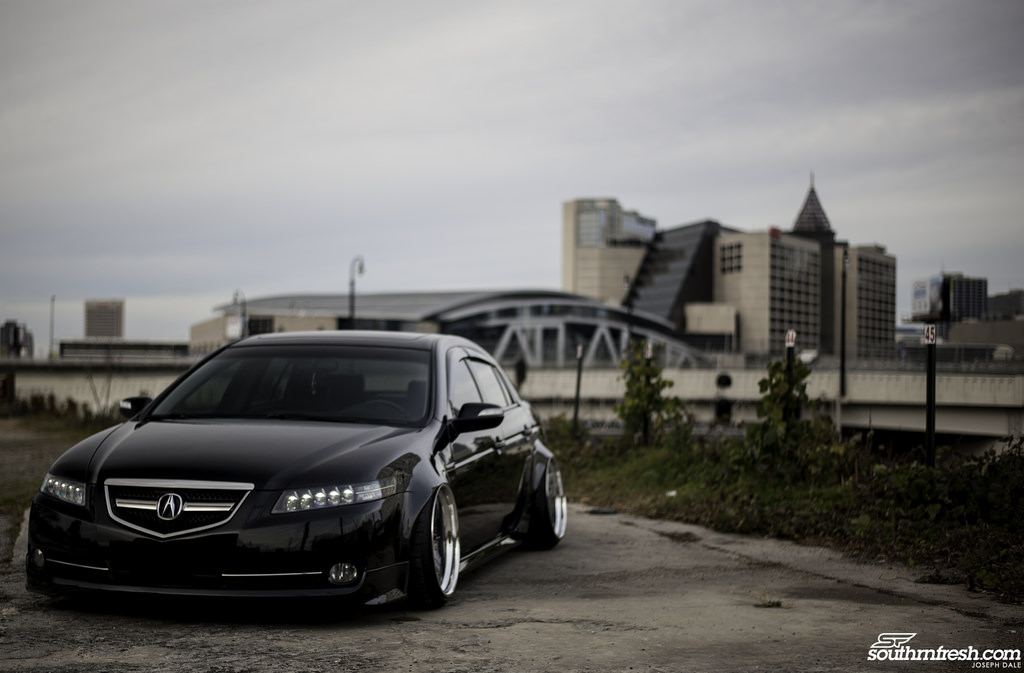 We spent a lot of the day hopping around to different locations, so we did not get many photos.  But you can SEE THE WHOLE GALLERY HERE.  Expect updates and photos of the new look of the TL later this year..