Months later, we have coverage from Simply Clean 7 held at Destination Daytona in Florida.
Photos by: Yomar Lopez – Joseph Dale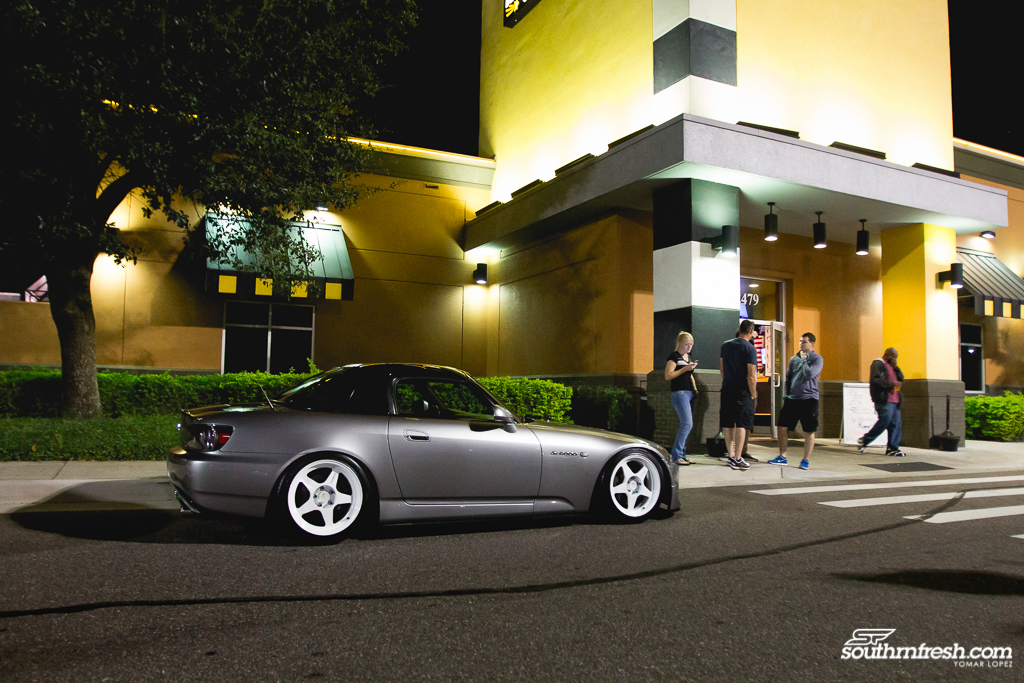 Simply Clean 7 usually brings the year to an end here in the southeast.  It allows us to get a final taste of warm weather before we all go in hibernation for the winter.  Simply Clean's audience has a heavy online presence, I have mentioned before that this event is like a gathering of all the "cool kids" online, and has gotten the tag for being a stance event.  Truthfully majority of the cars are slammed,bagged, and will never ever see a race track ever in their life.  Going out of town always is a pleasure because we get to see builds we dont regularly see.  Simply Clean  always delivers quality for us, and makes the trip well worth the trip.  This year BC Racing hosted a pre meet at Buffalo Wild Wings the night before.  We went straight to the pre-meet when we got in town..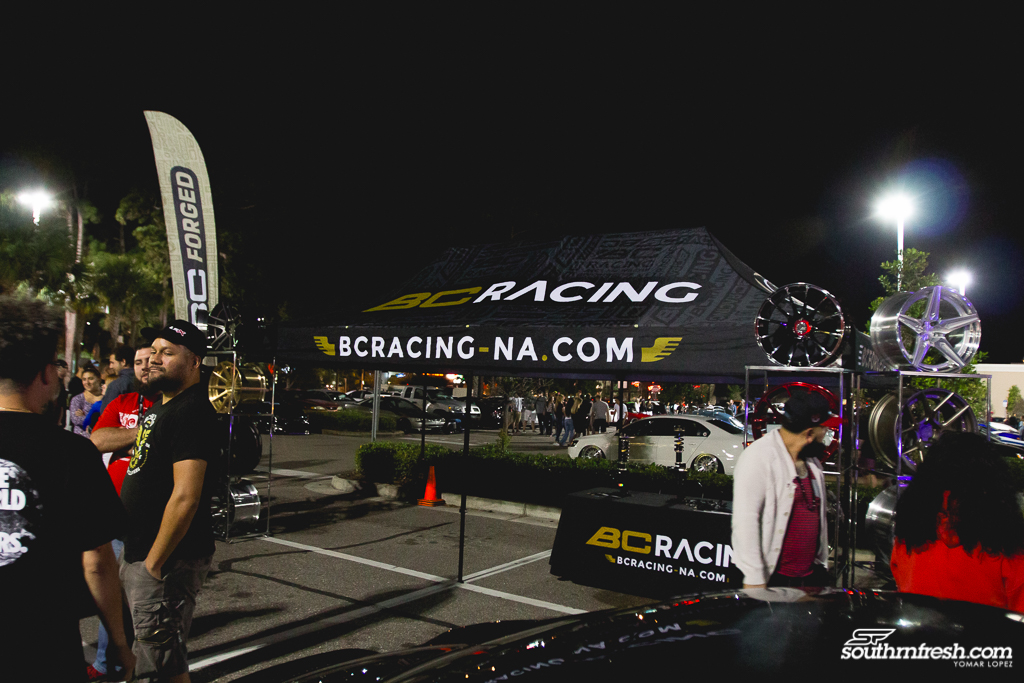 BC Racing displaying their BC Forged wheels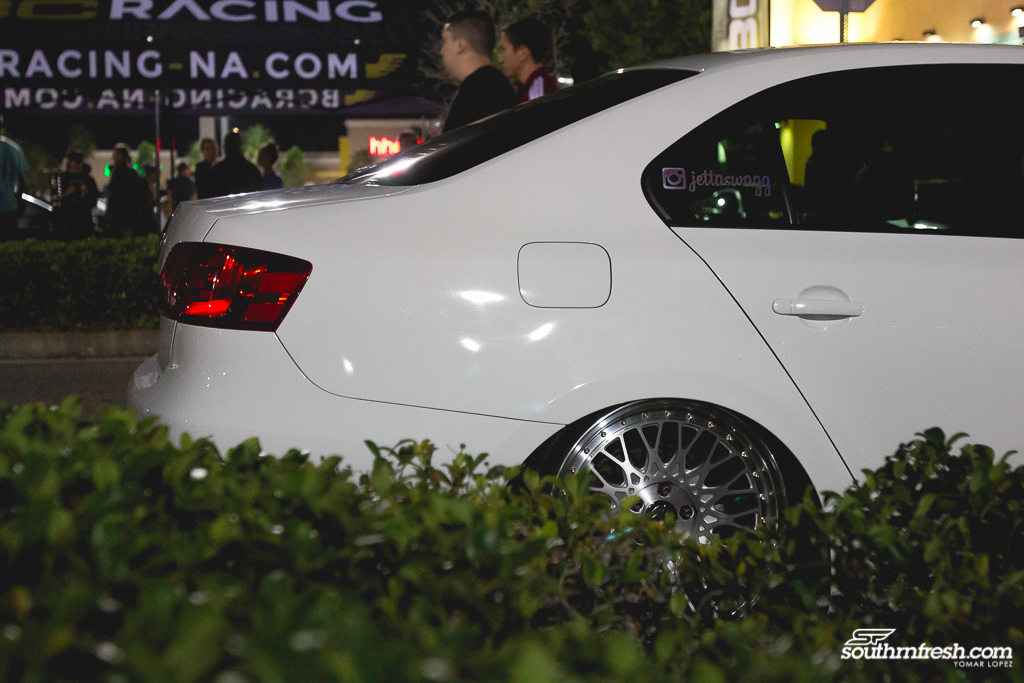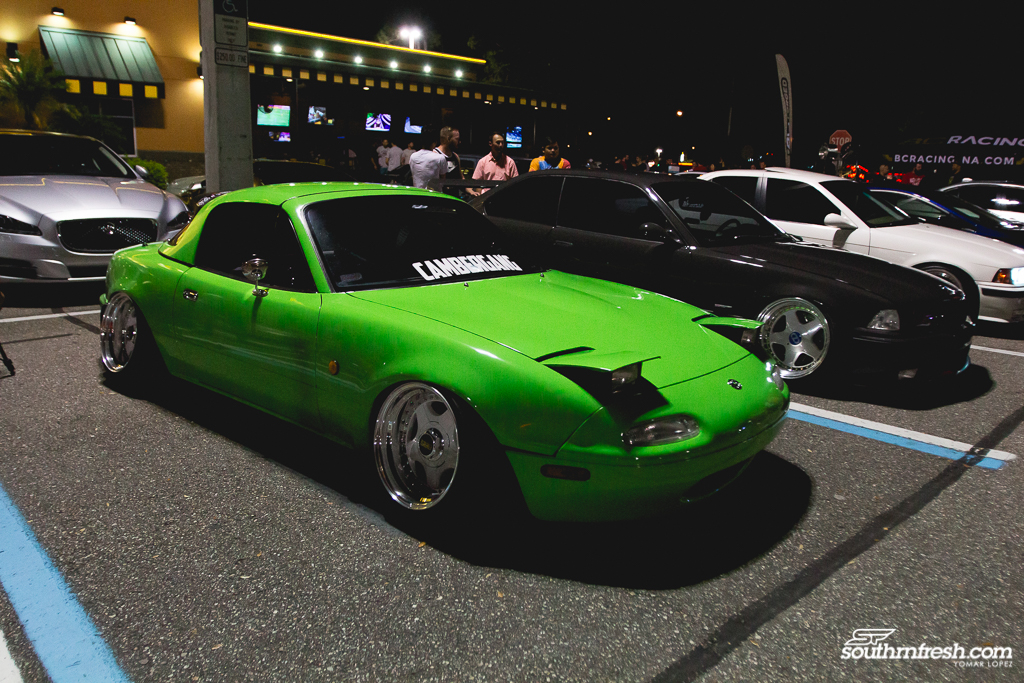 Tyrell's Miata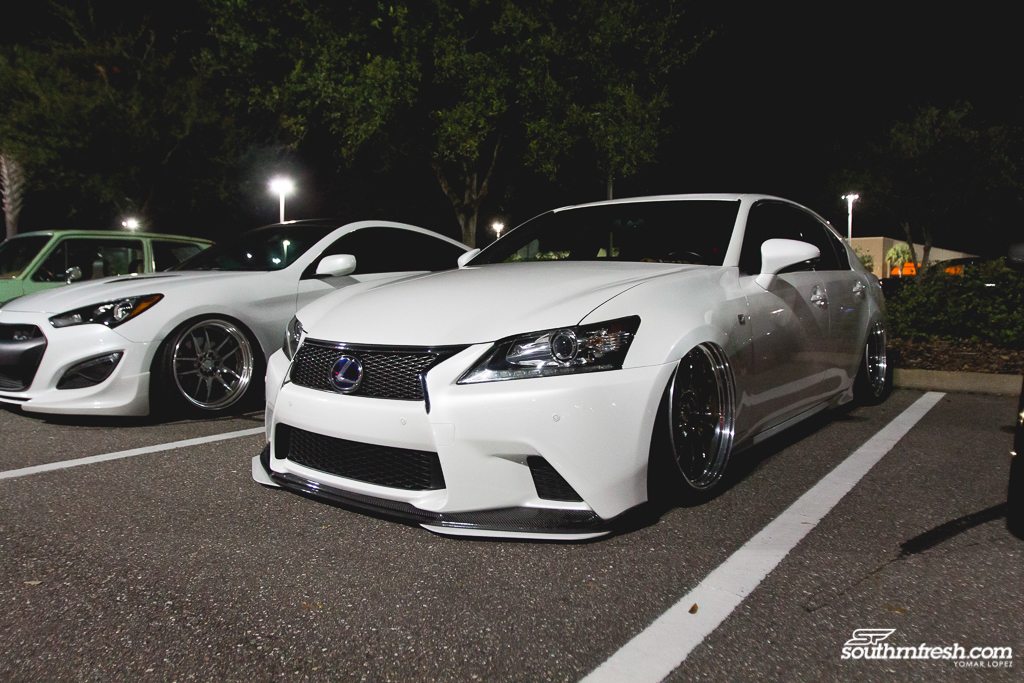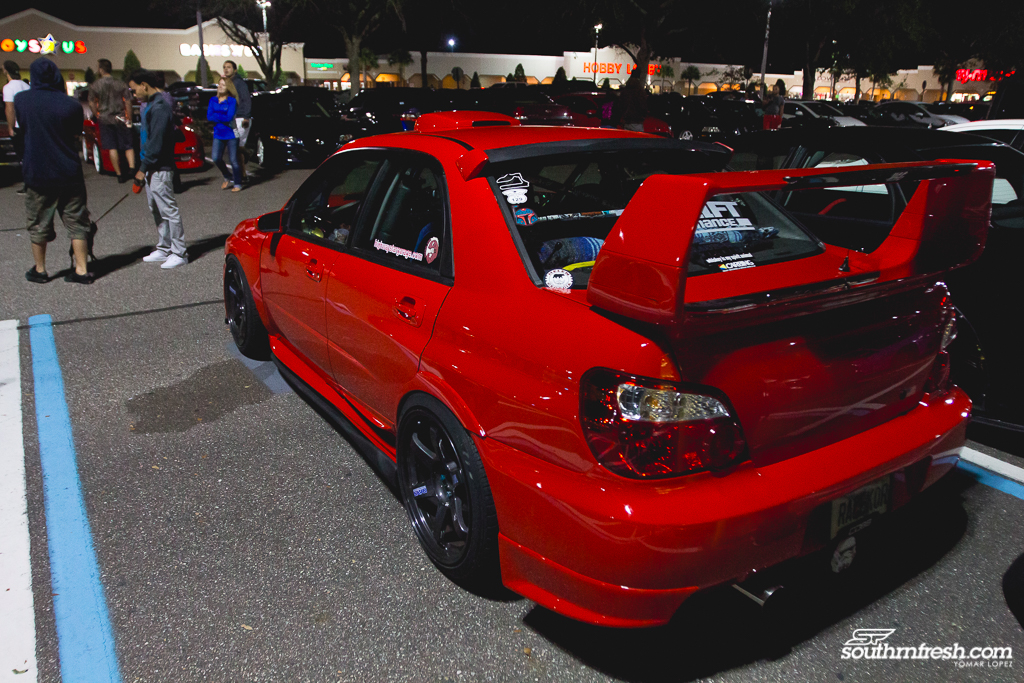 Manny from Highwaystar Garage Sti.  Manny's Subaru (Roxanne) had been rear ended and thought to be totalled out earlier in the year.  But he has kept it low key and rebuilt the car back to its bright red glory.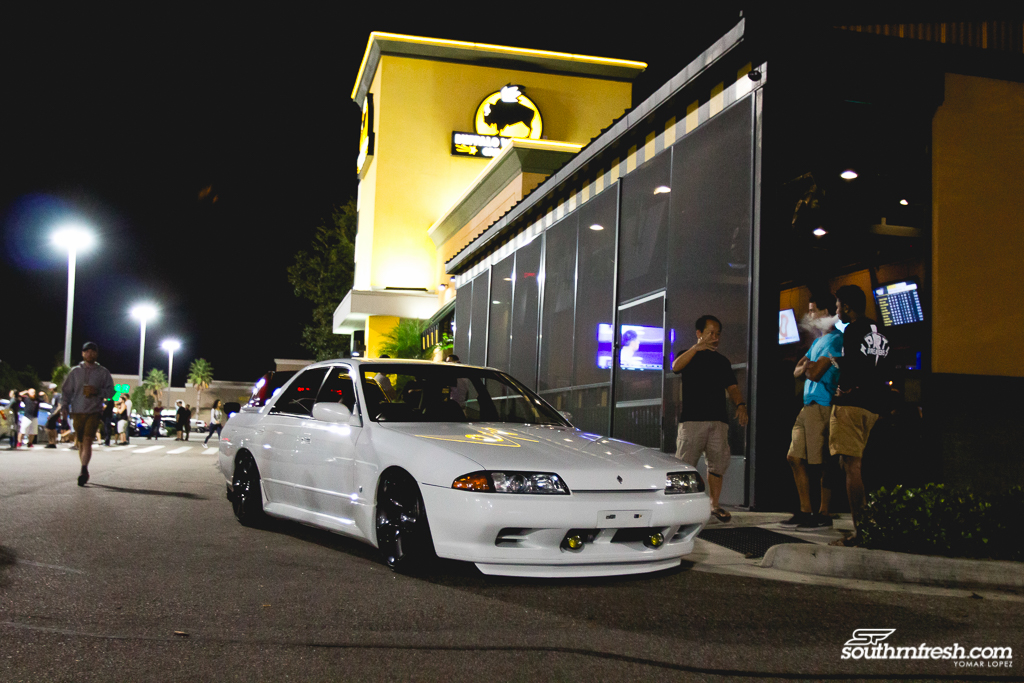 CJ Gann's R32 Sedan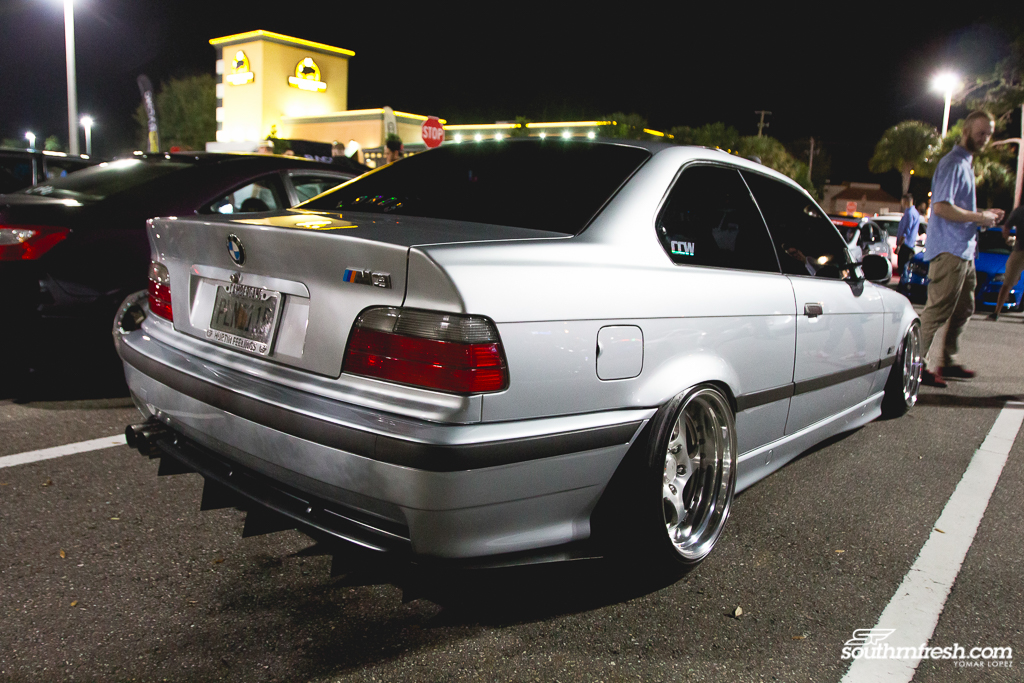 Josh Berger's M3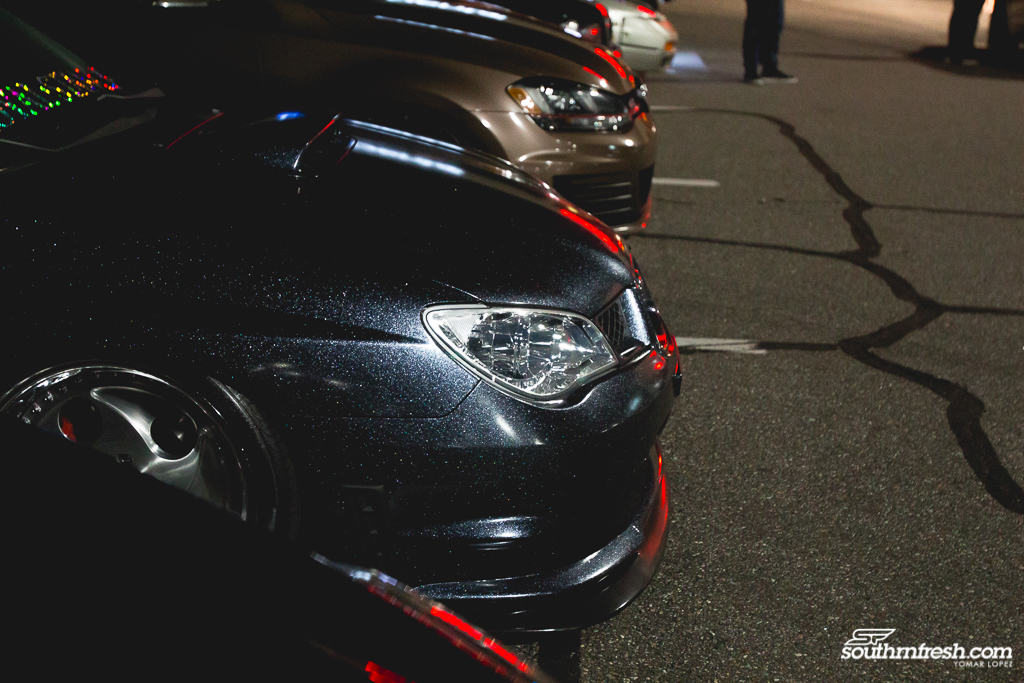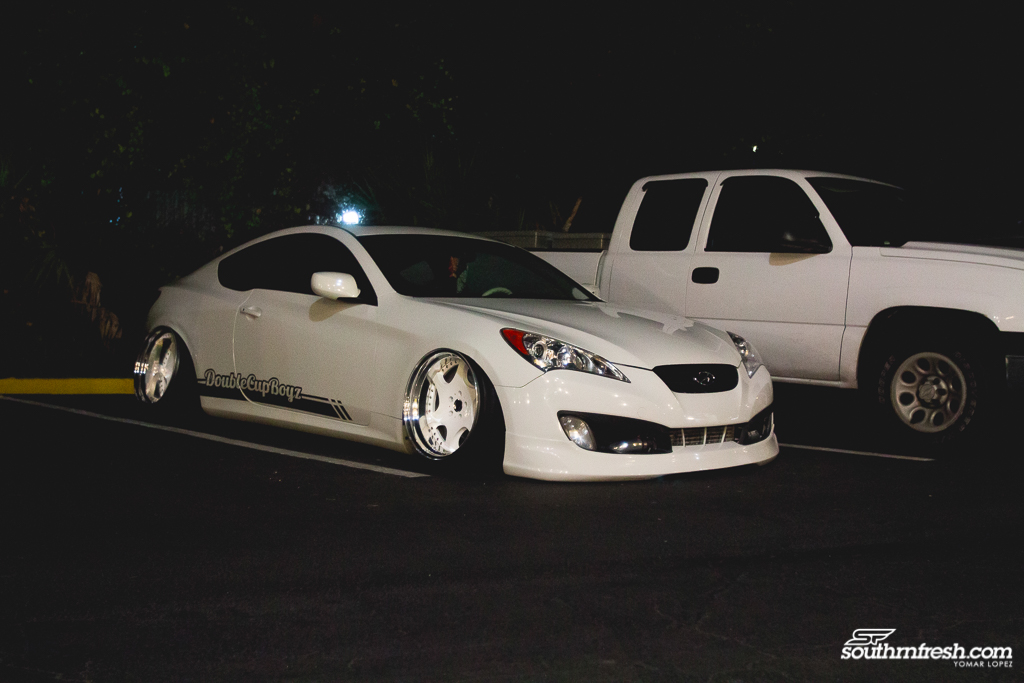 Chris Rodriguez' Genesis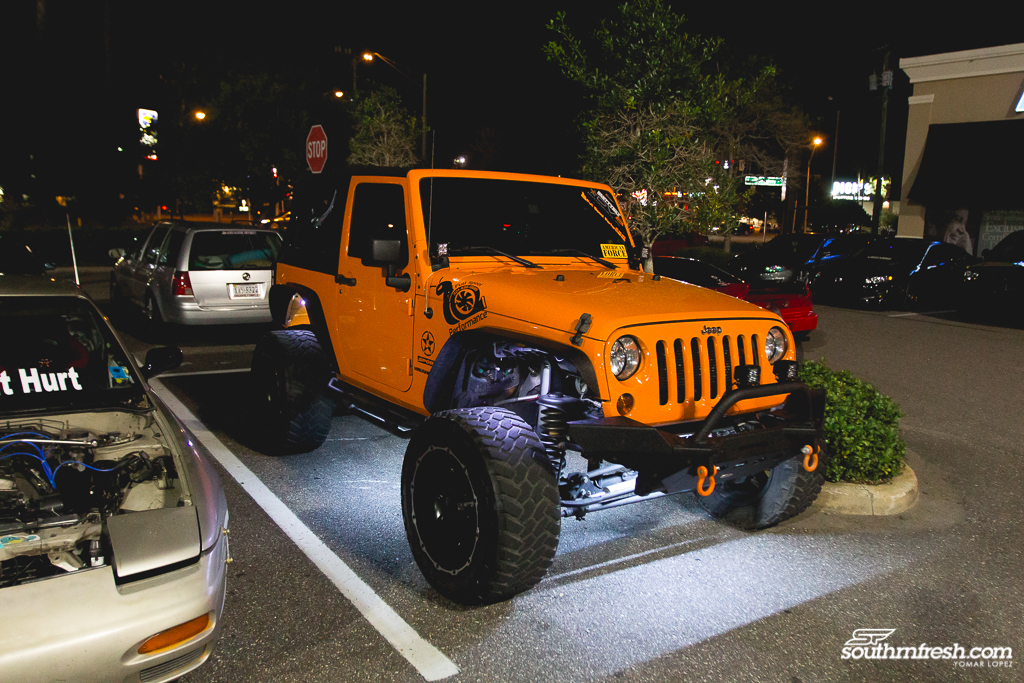 We were pretty tired and did not take many photos of the pre meet.  We just grabbed some food, and chilled, and headed to the venue to set up the tent.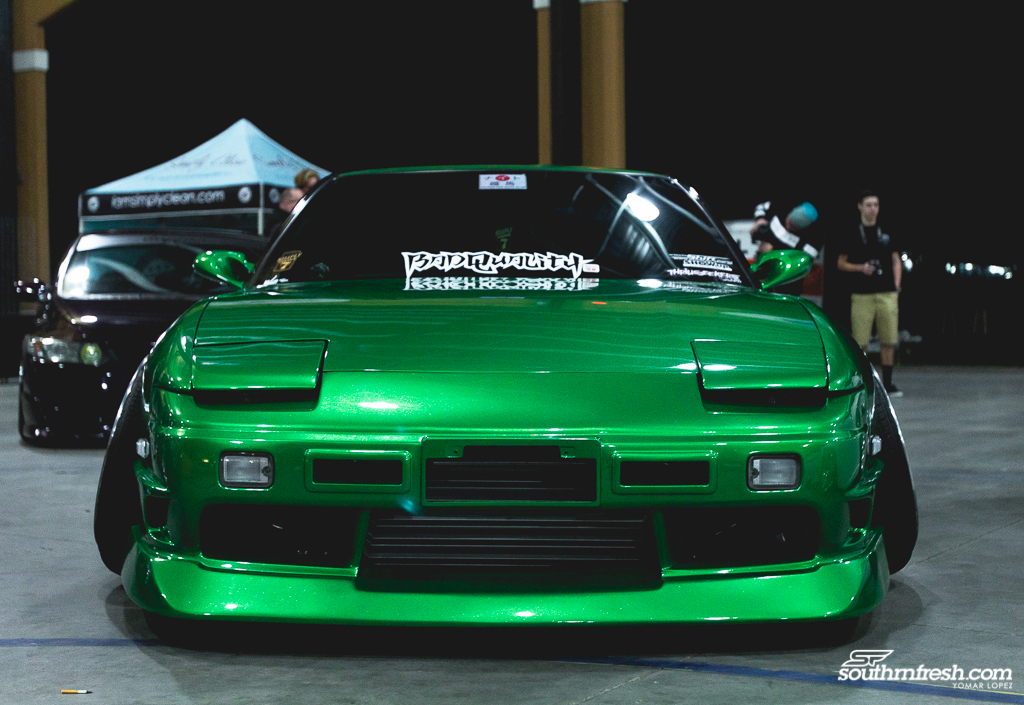 The unique part about Simply Clean is the location.  The venue is the same as the actual main hotel for the event.  So the night before when people start to arrive, the main paddock is a low key small pre meet, and a chance to get a peek at some of the display vehicles.  It is the best time to actually look at the cars because its shaded and full of people during the event.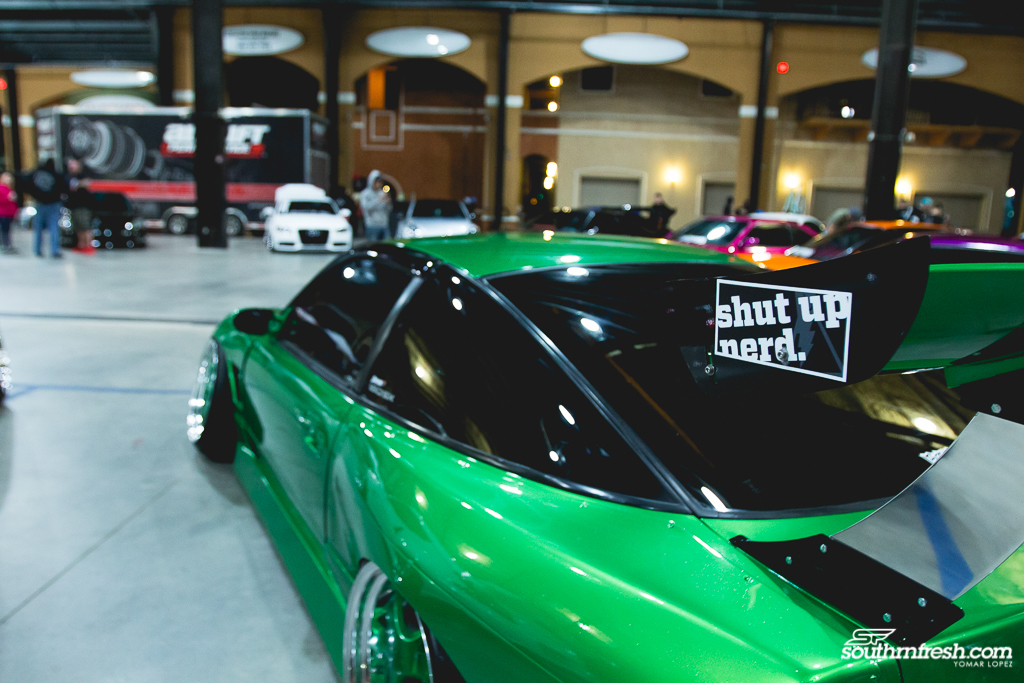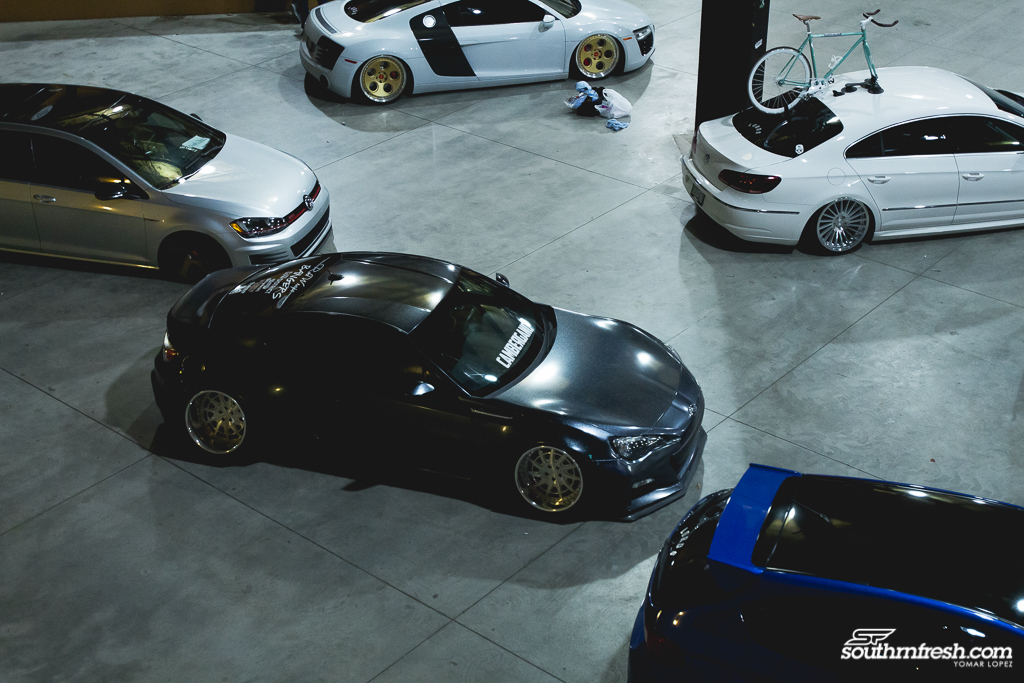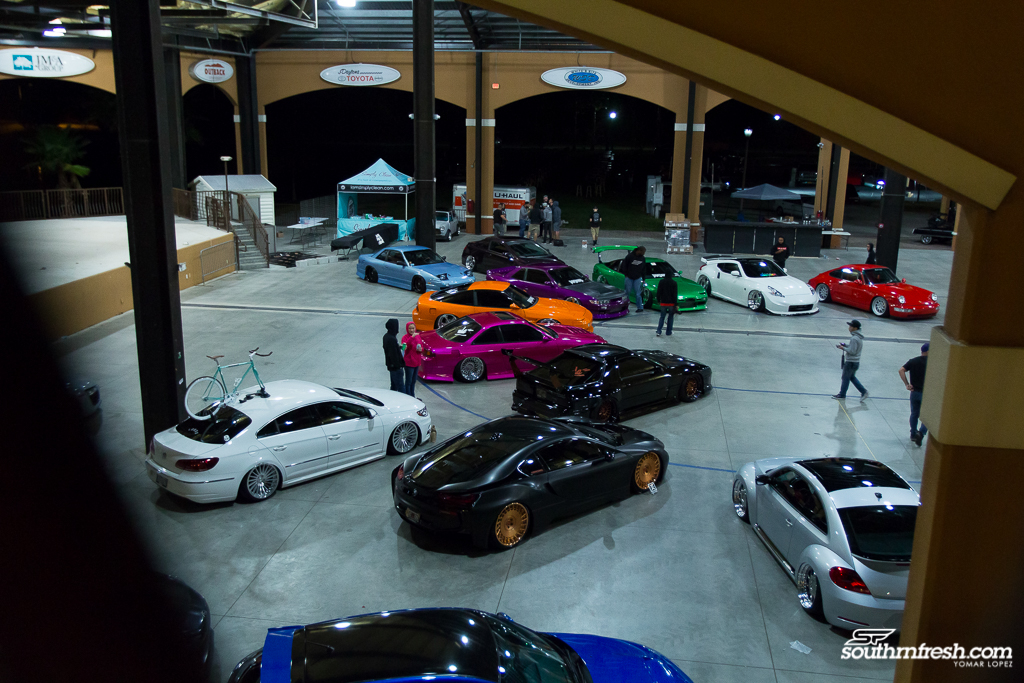 You get a good idea of how close the main pavilion is to the actual hotel with this photo.  Which is taken from the balcony right outside a hotel room.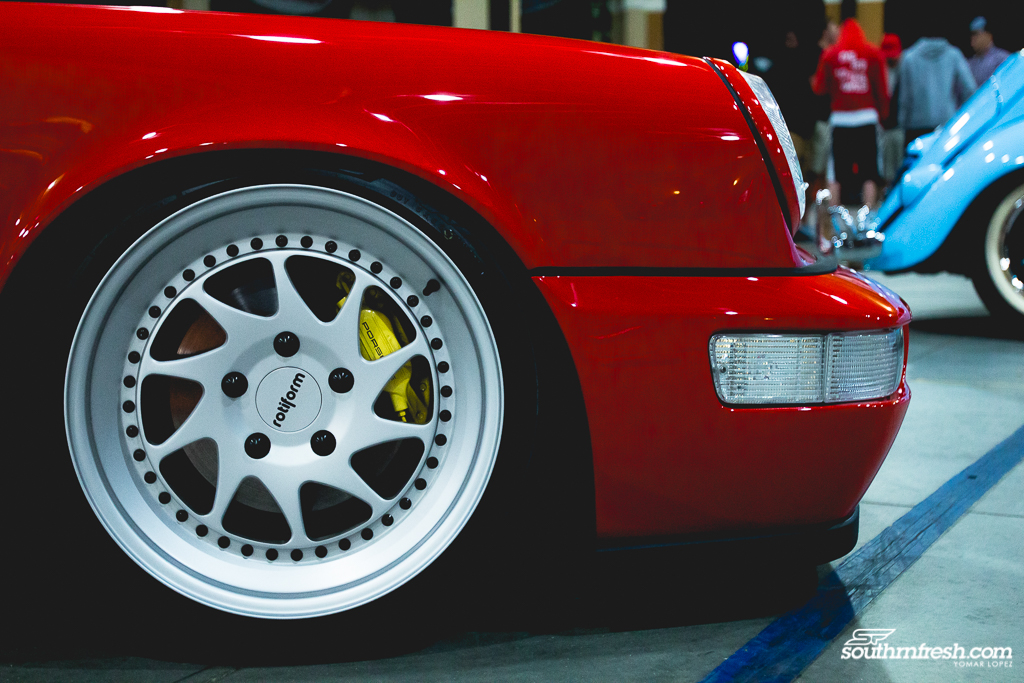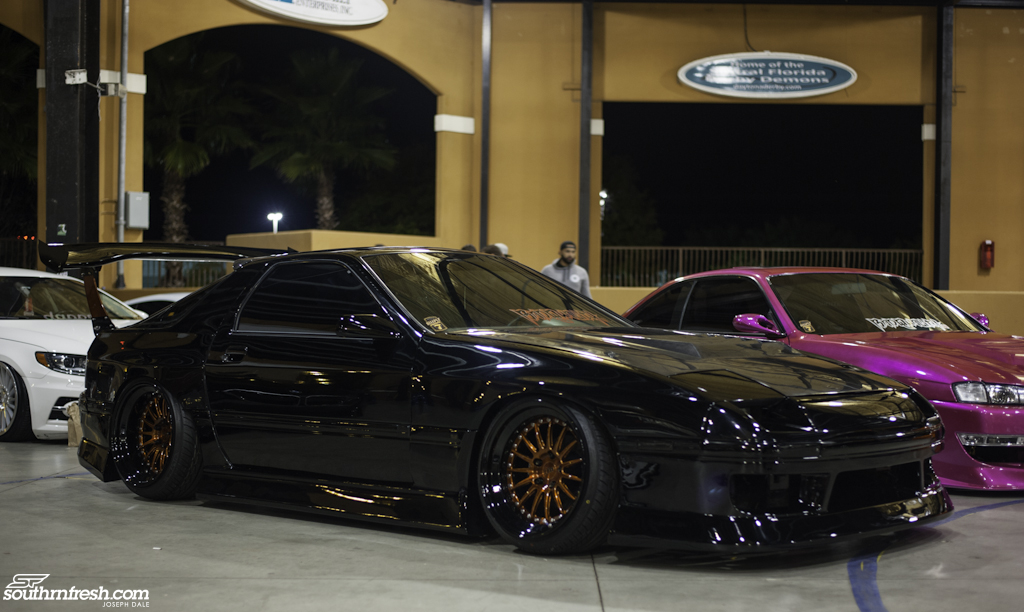 One of my favorites, the paint was flawless.  Hard to find a quality black paint job these days.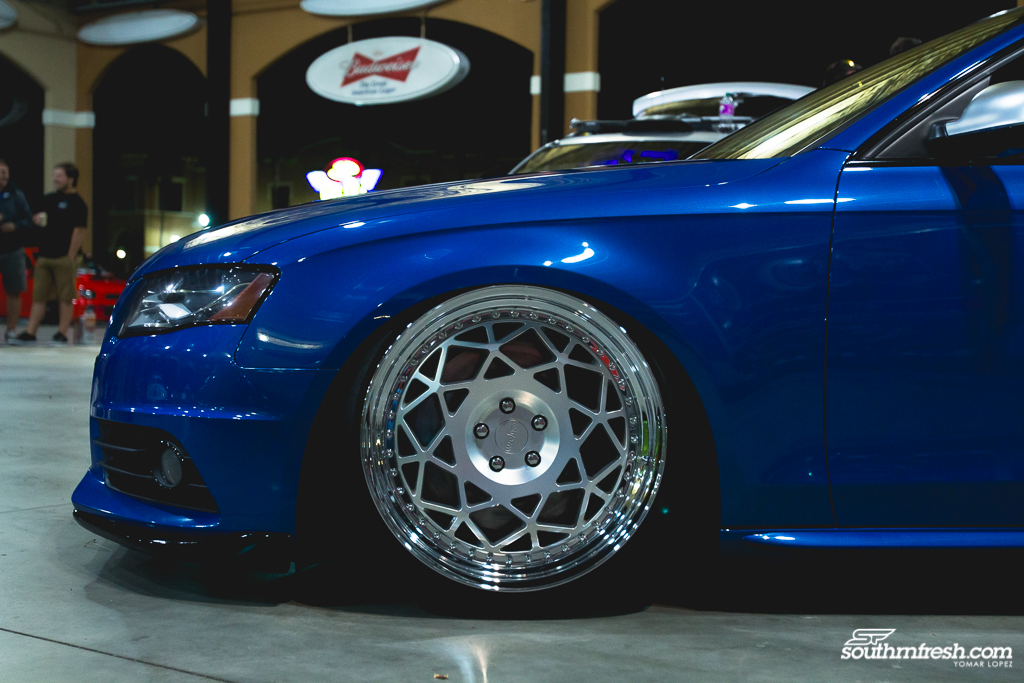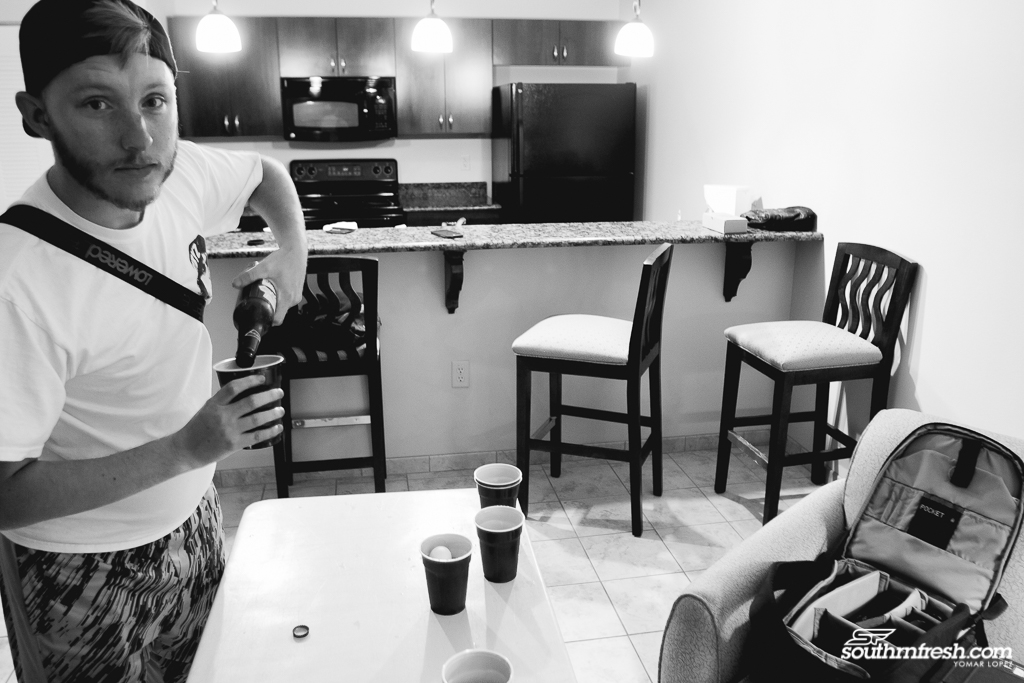 The rooms at Destination Daytona are really nice, if your lucky enough to snag a suite for the weekend. Devin Dees showing you all how the rest of the night went…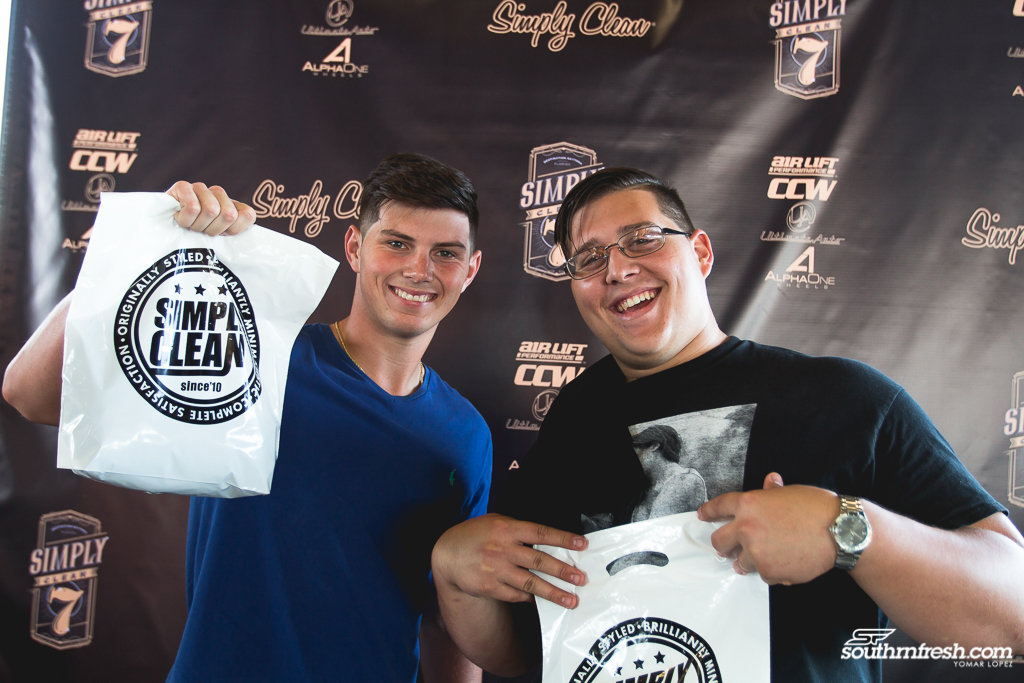 The Simply Clean team has really grown over the years, and have carved out their place in the community.  We both came up around the same time in 2010 Over the years they have stayed true to their philosophy "its not a competition".  Looking at the cars, and it being a mostly young crowd one would think that the egos would be all over the place.  But everyone uses the weekend to catch up for lost times, and chill.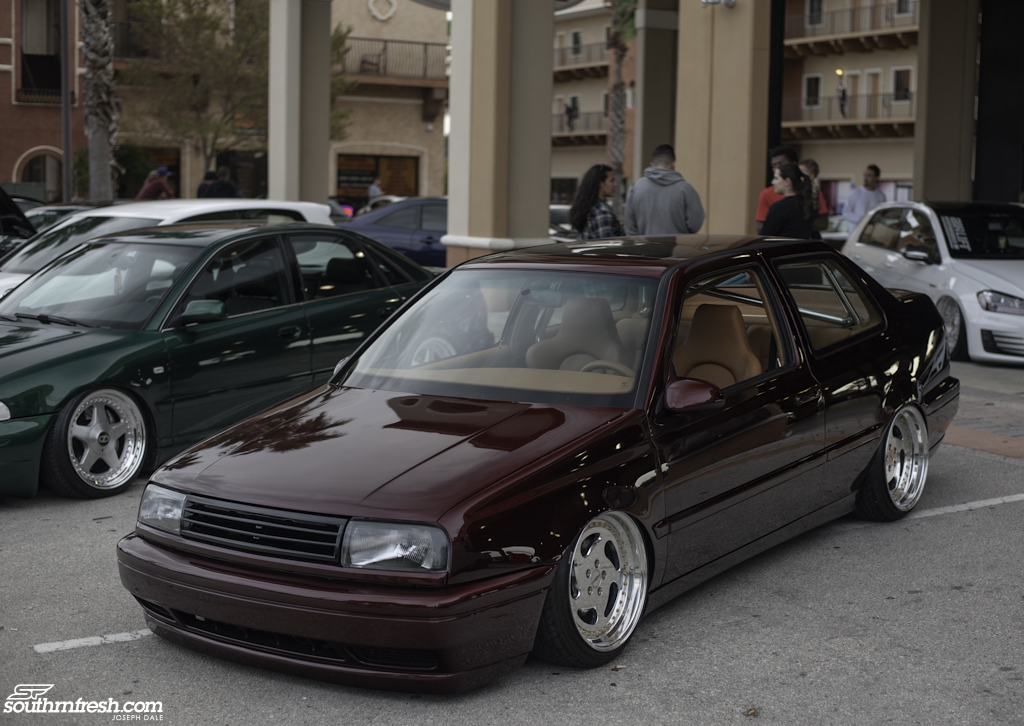 Gorgeous MK3 Jetta outside the pavilion.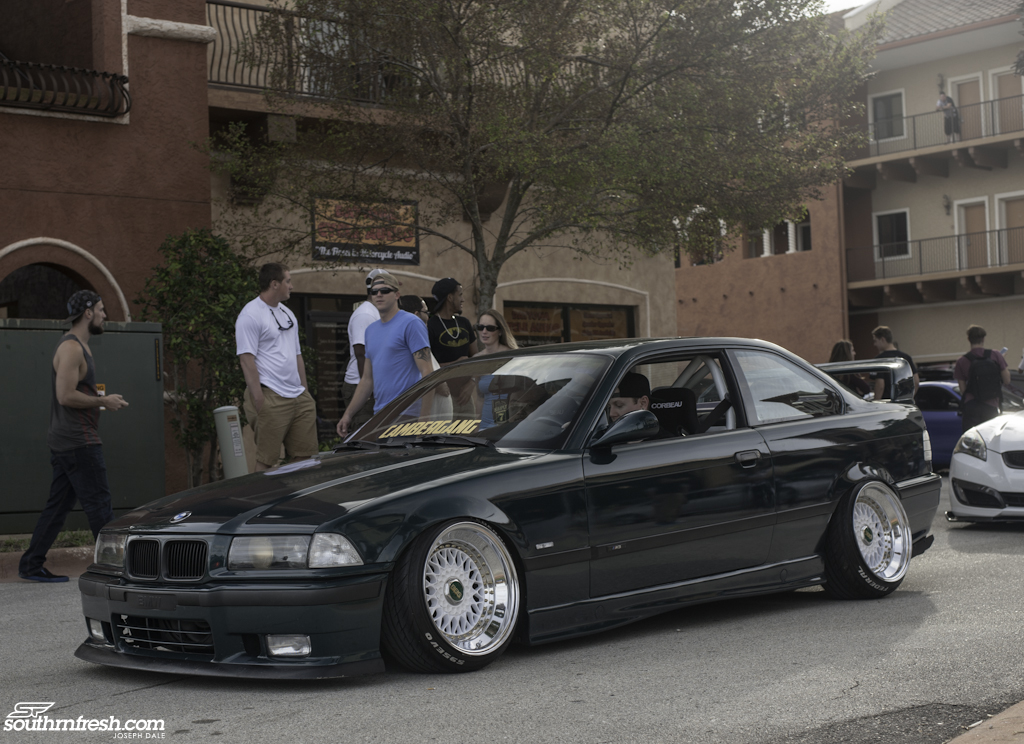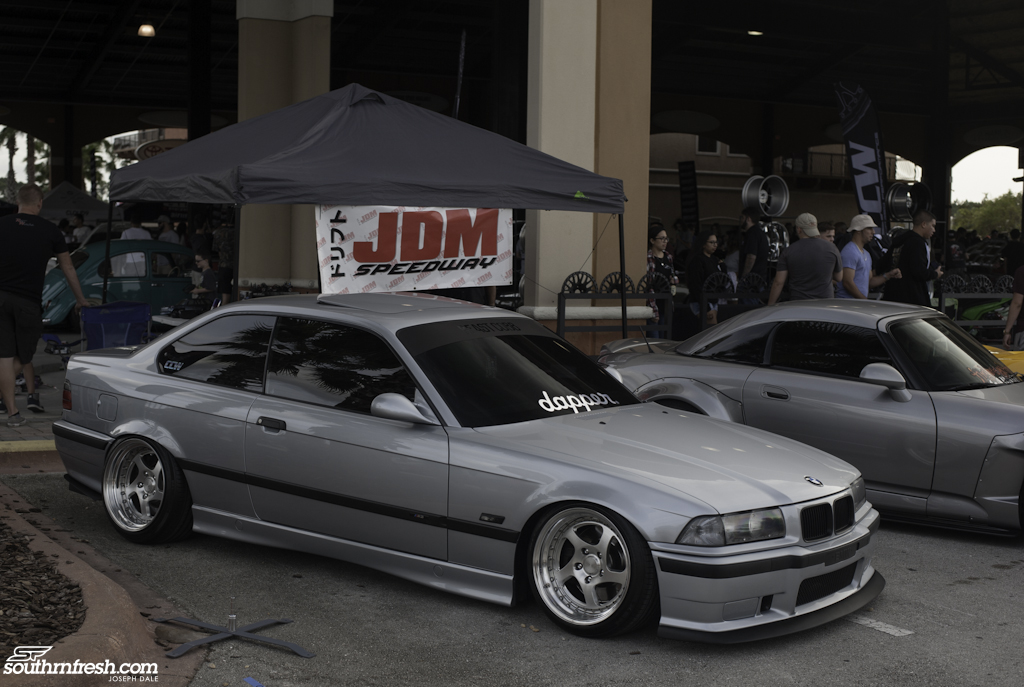 Josh Berger's M3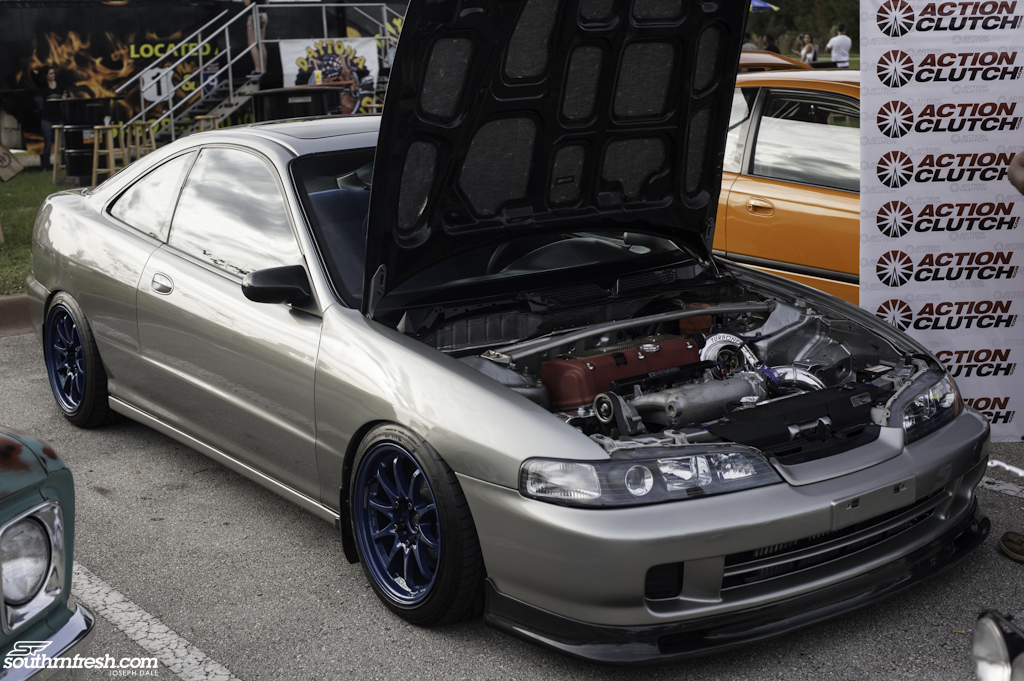 Tuan Chau's Integra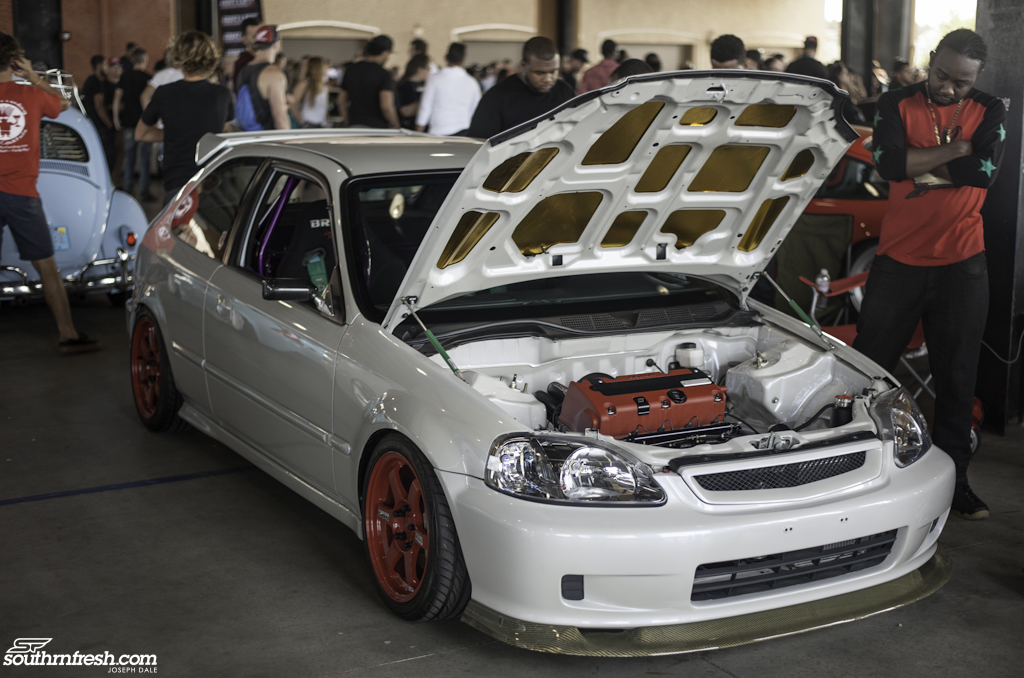 Always enjoy seeing the Wireworx Civic when we are in Florida.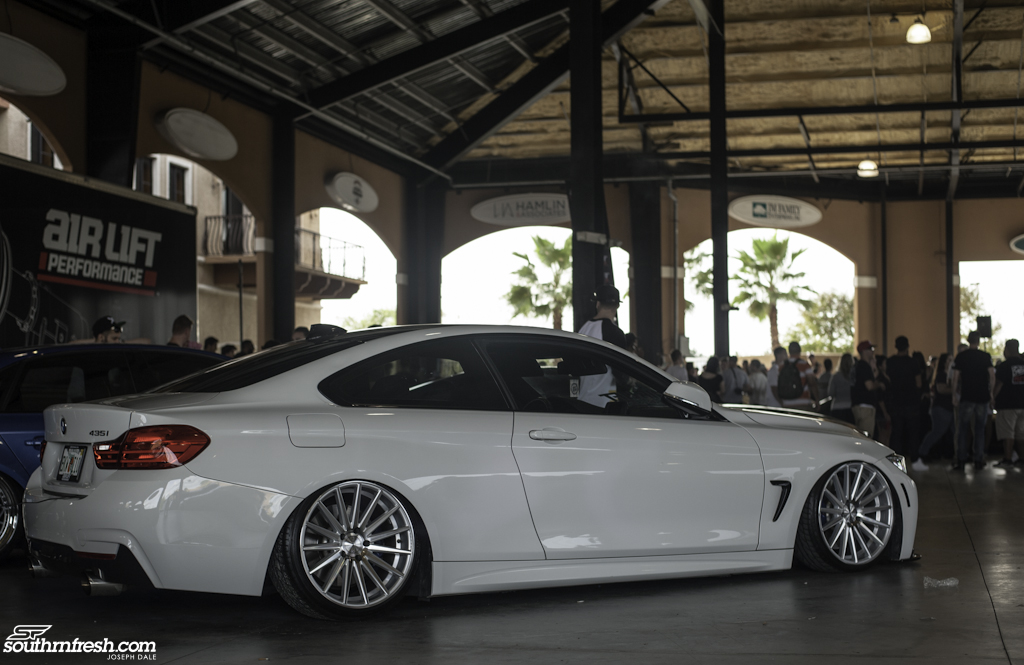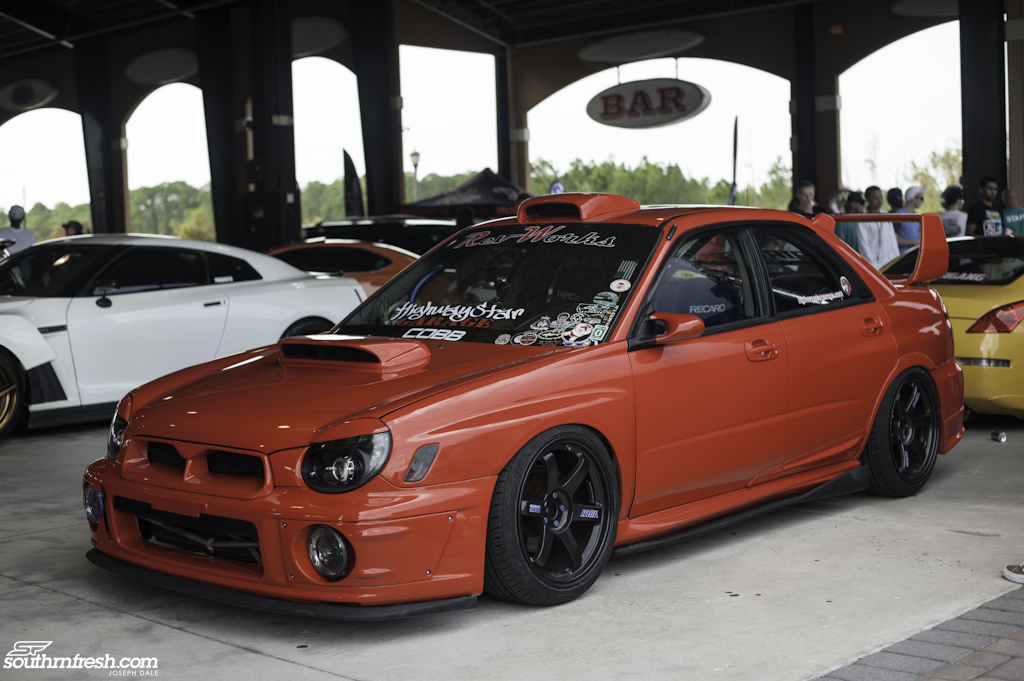 Manny's Subaru of Highway Star Garage.  As I stated before Manny's Subaru had been in a bad accident earlier in the year.  And I would have never knew it was the same car if I didnt see him standing next to it.   How the Subaru used to look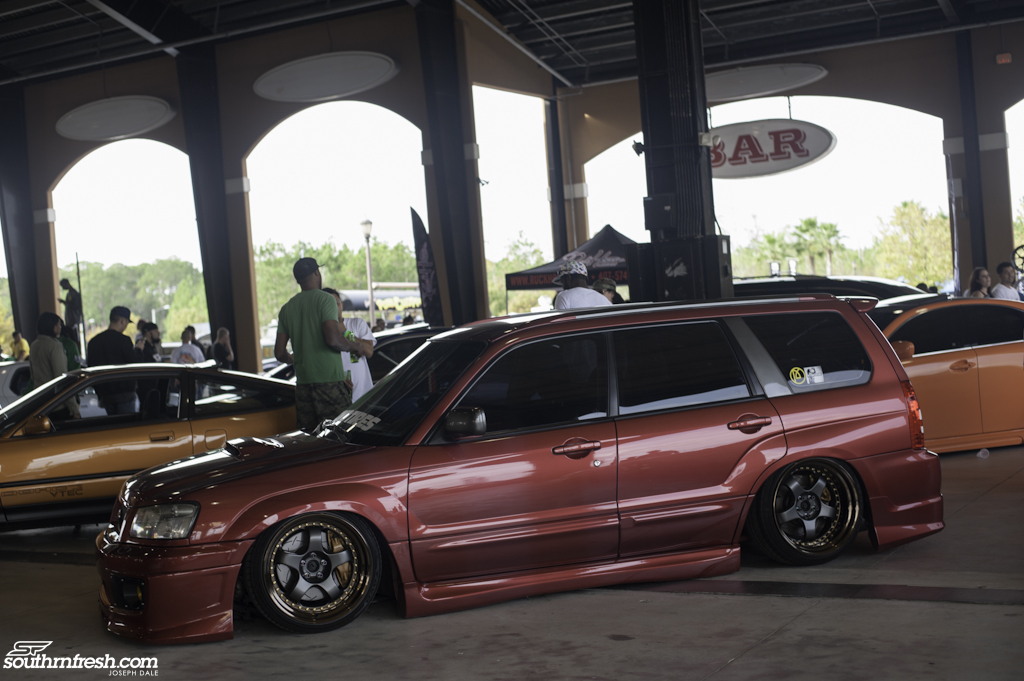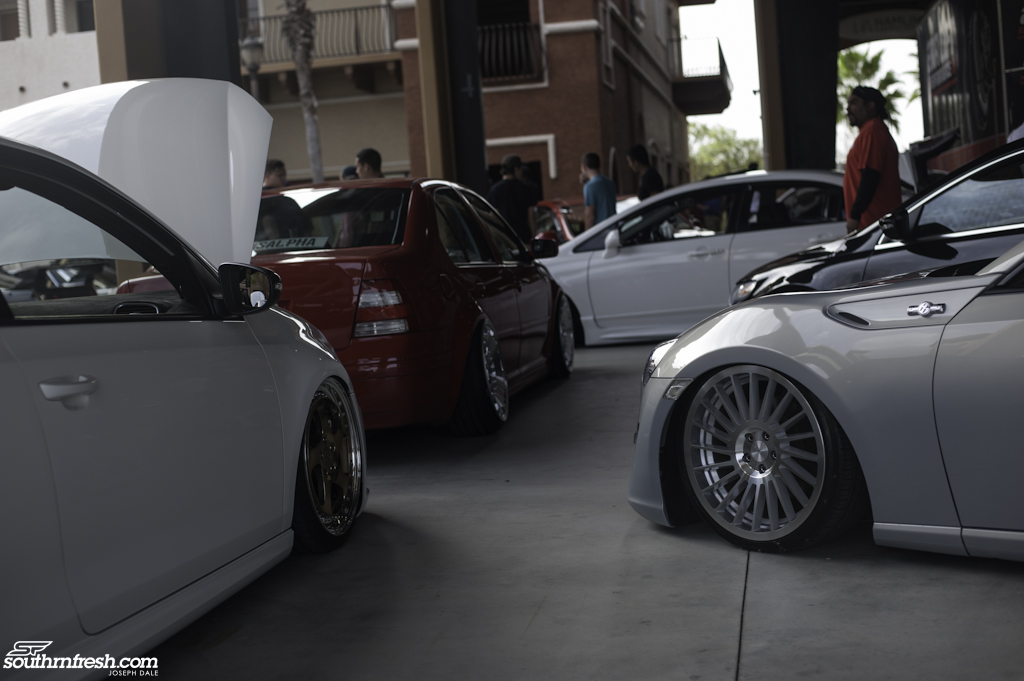 Get used to this for the rest of the photos, because I am pretty sure there were more bagged cars in attendance then static ones.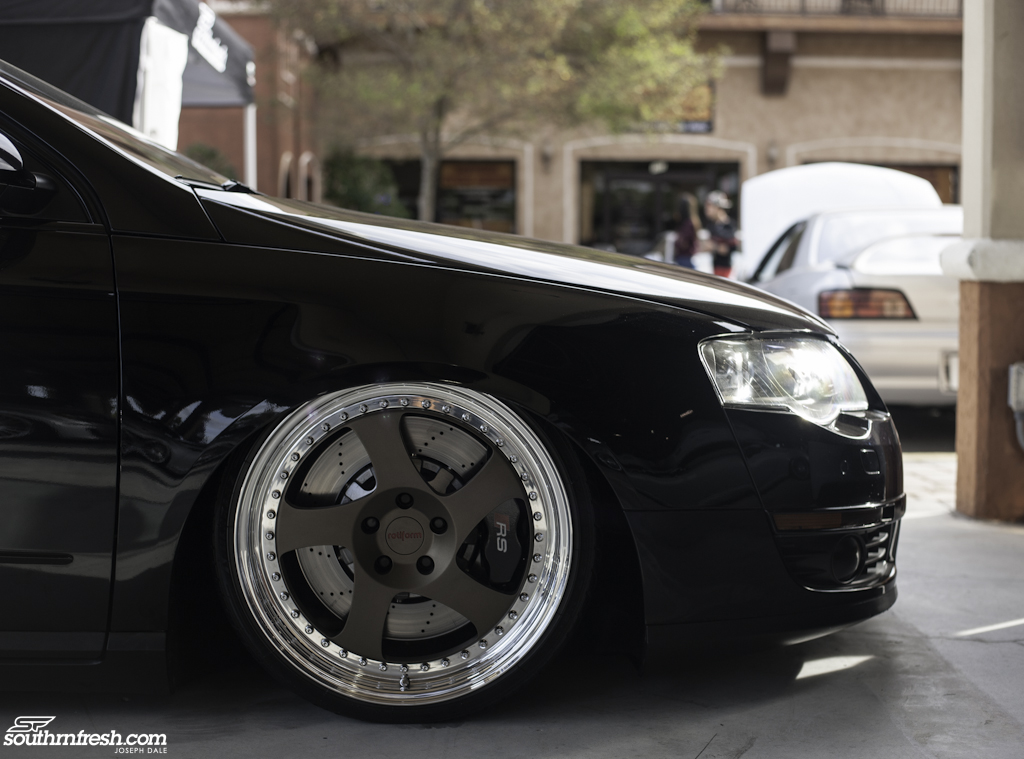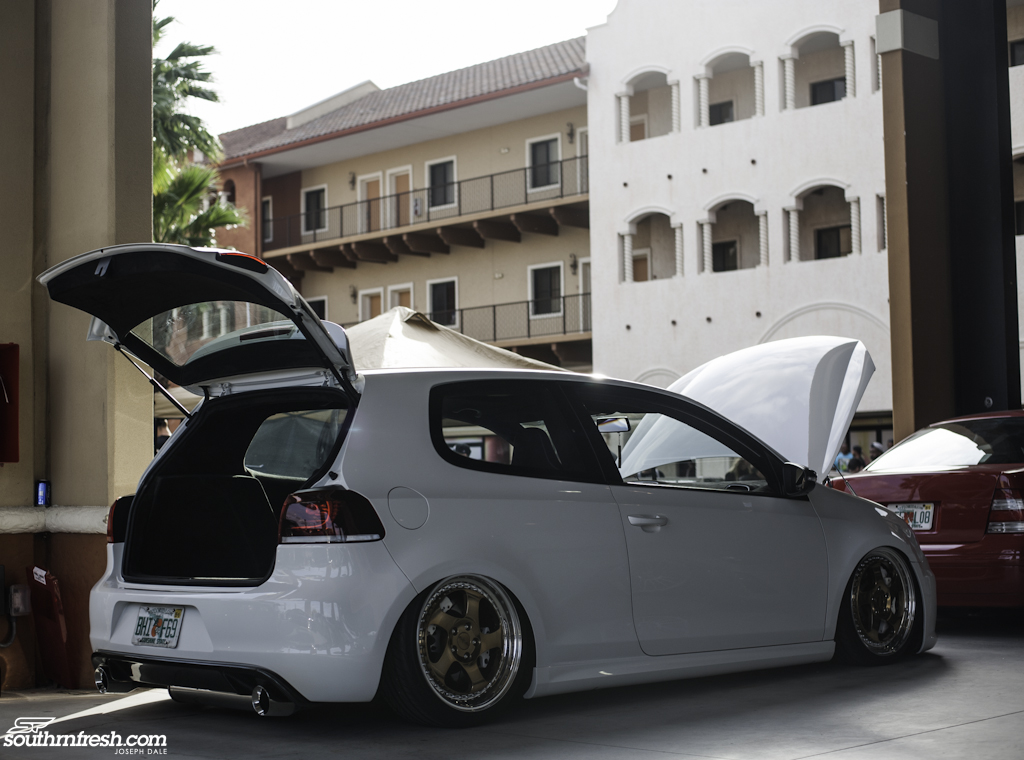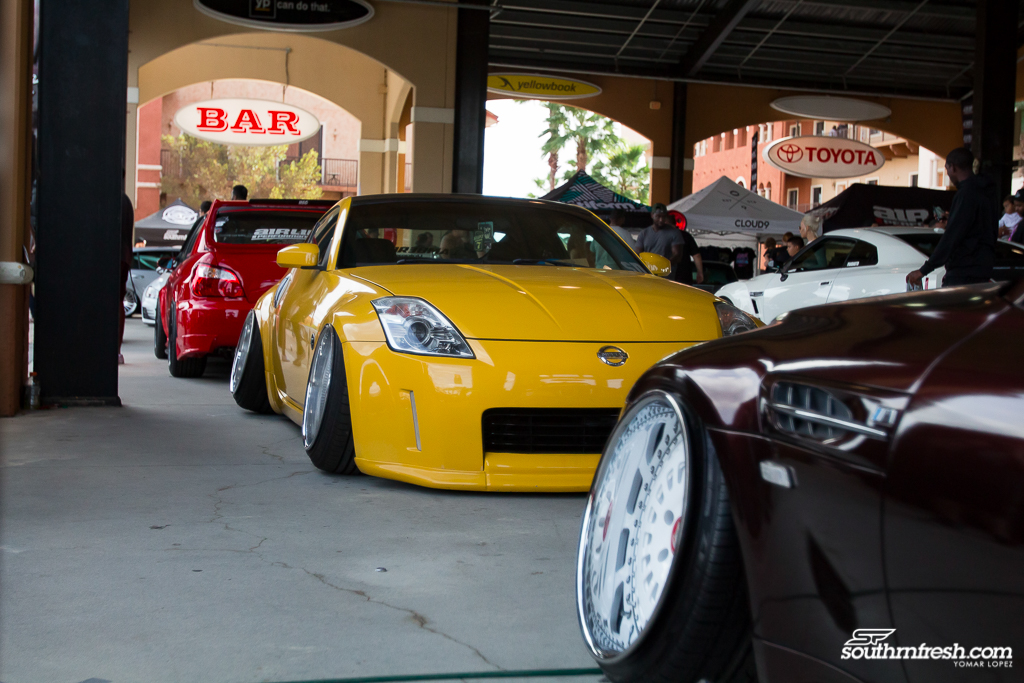 Kevin Salinas' BMW Z3 M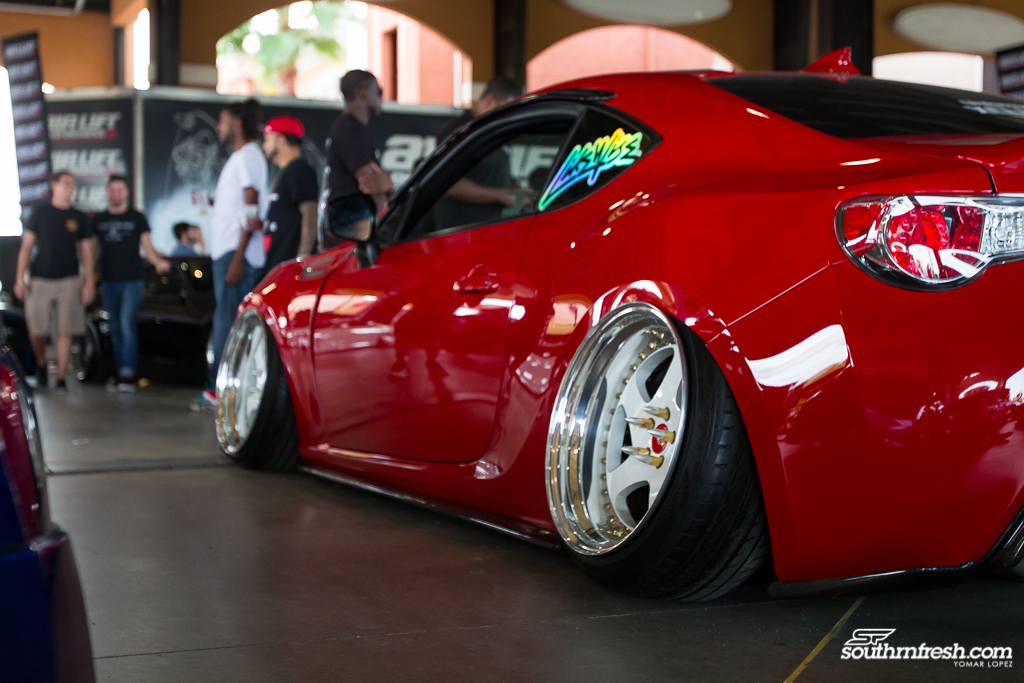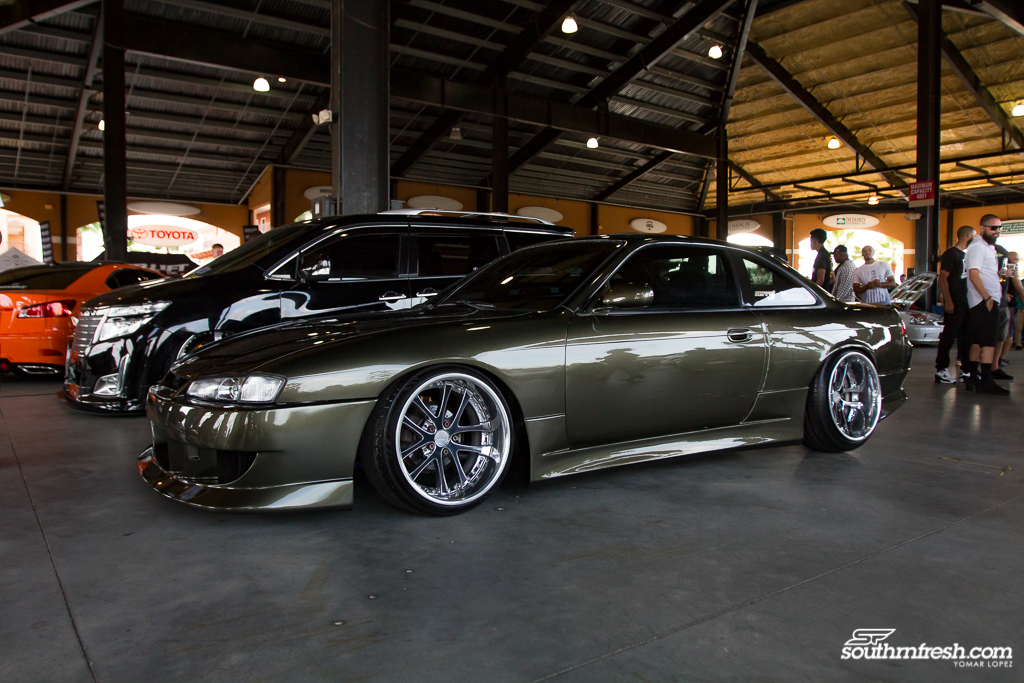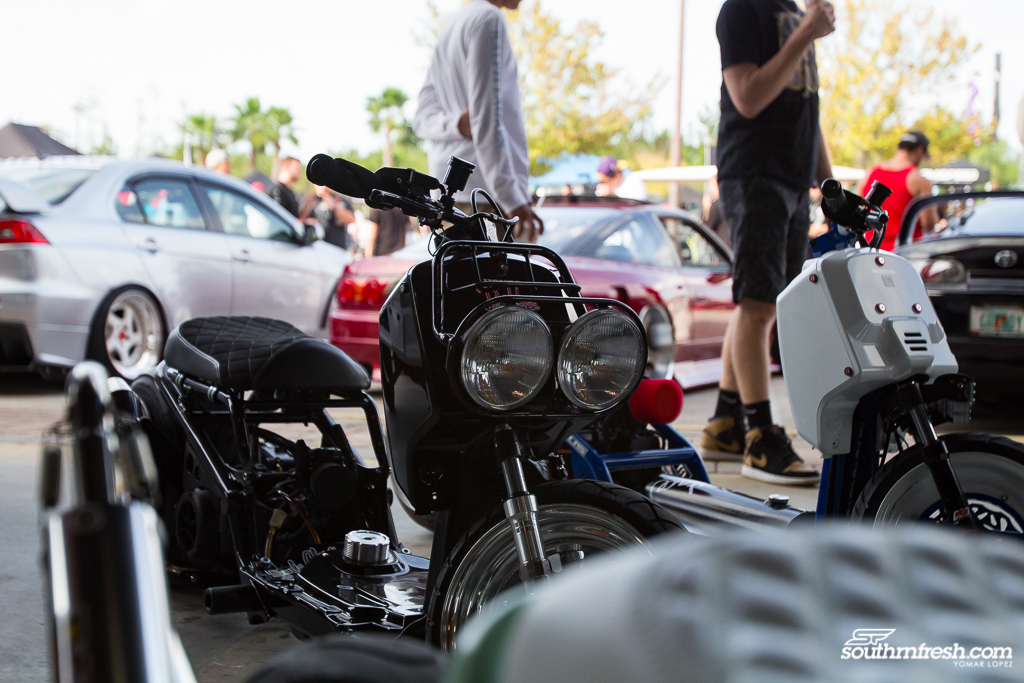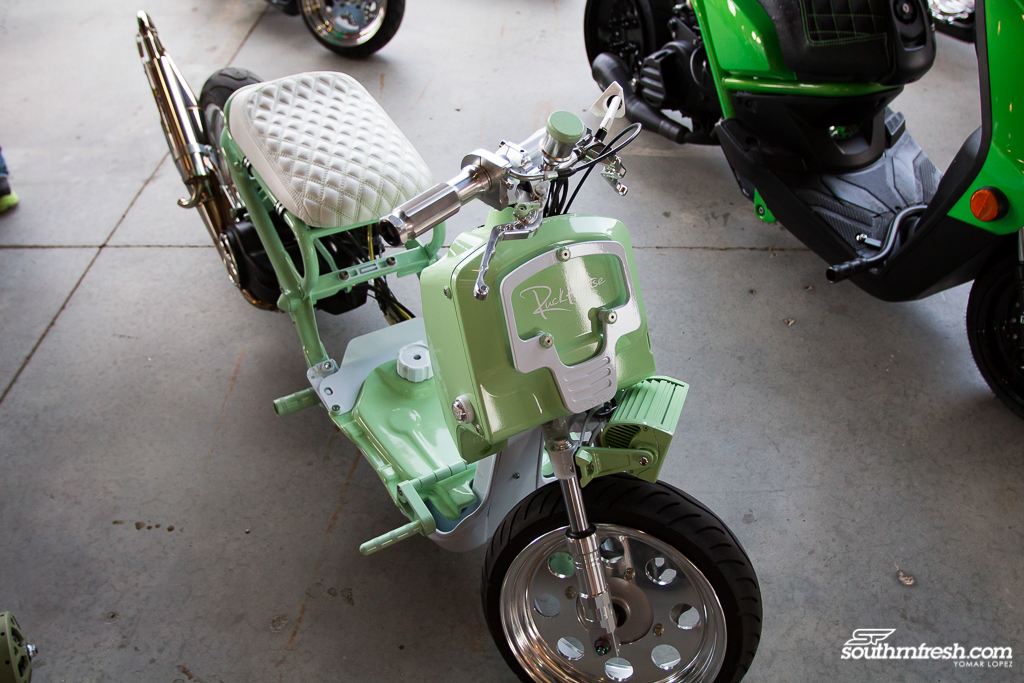 Ruck House had a fleet of Ruckus on display.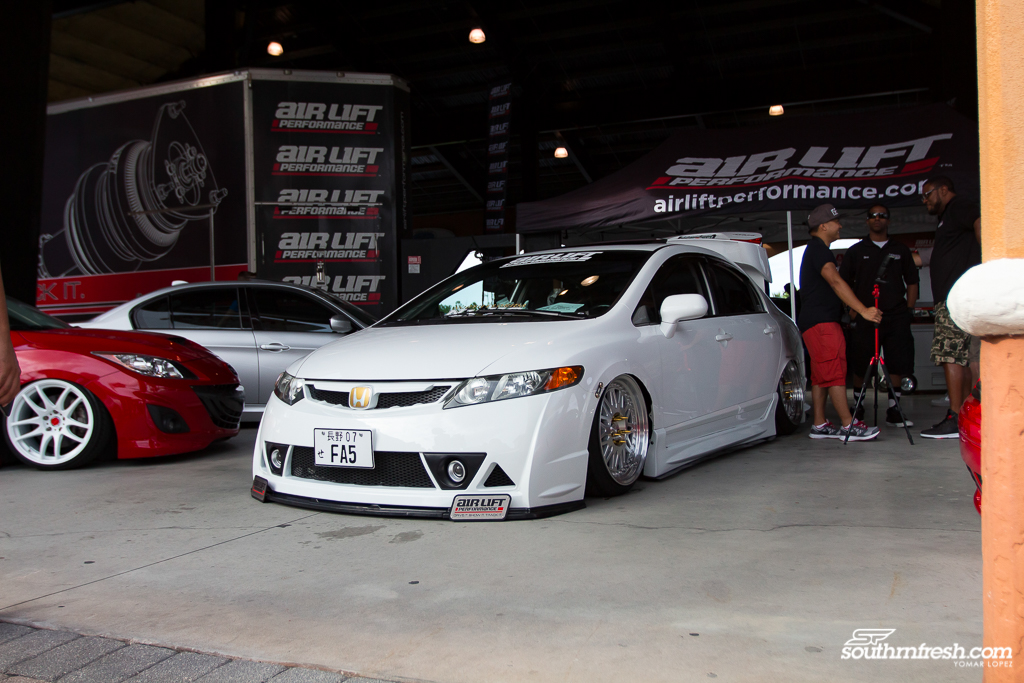 Air Lift brings out their big trailer for this event, and rightfully so.  Florida has to be one of their biggest markets. 
Florida's own Vossen wheels had a fleet of cars on display.  Lexus RC sporting their new Precision Forged wheel in gold.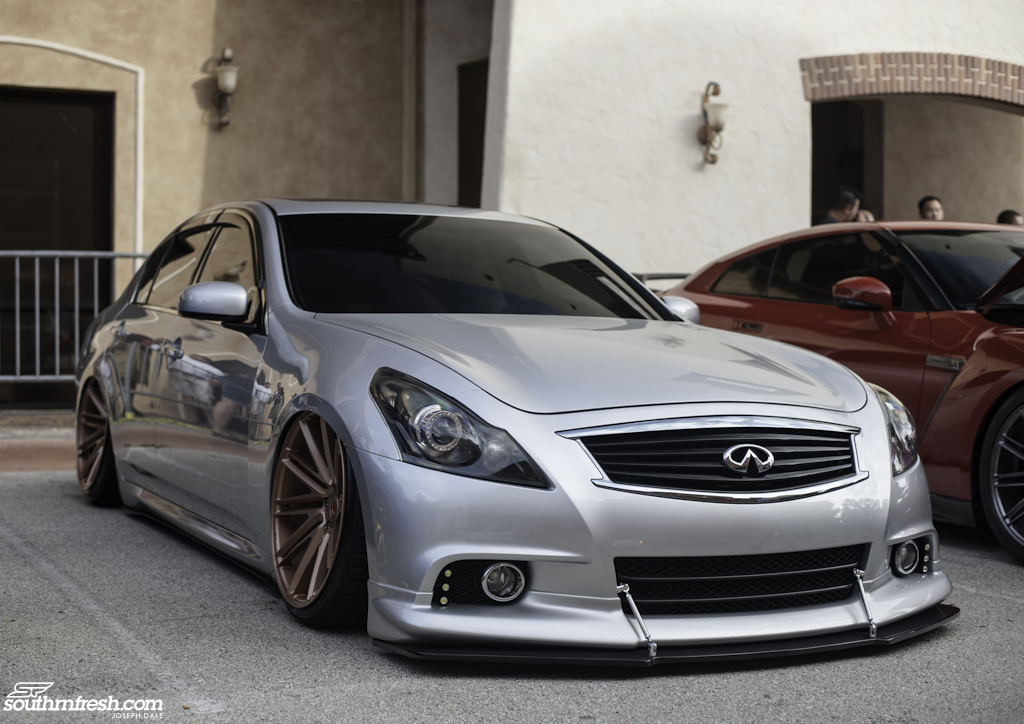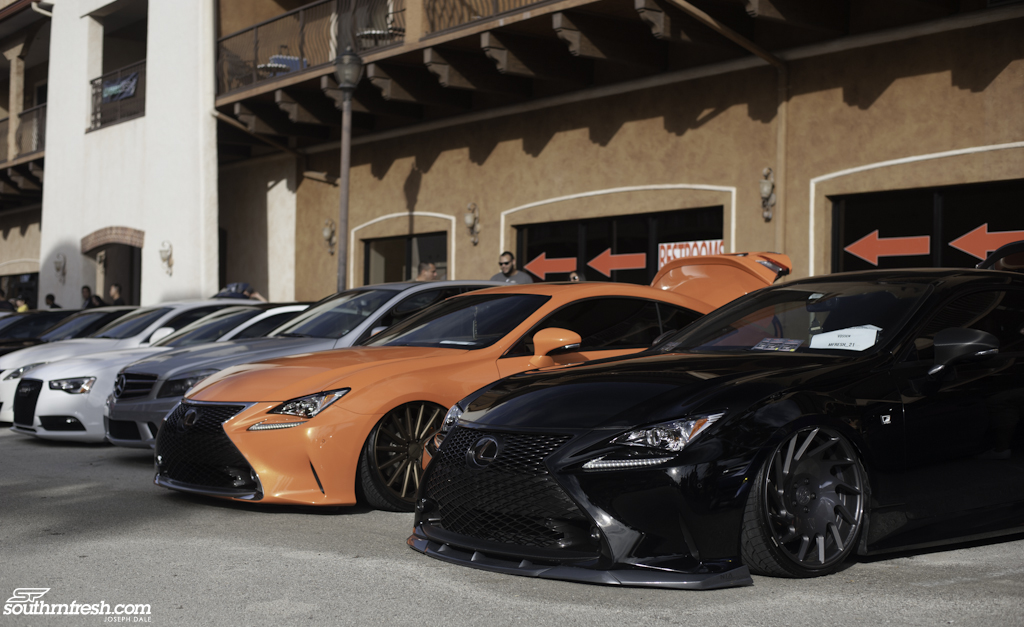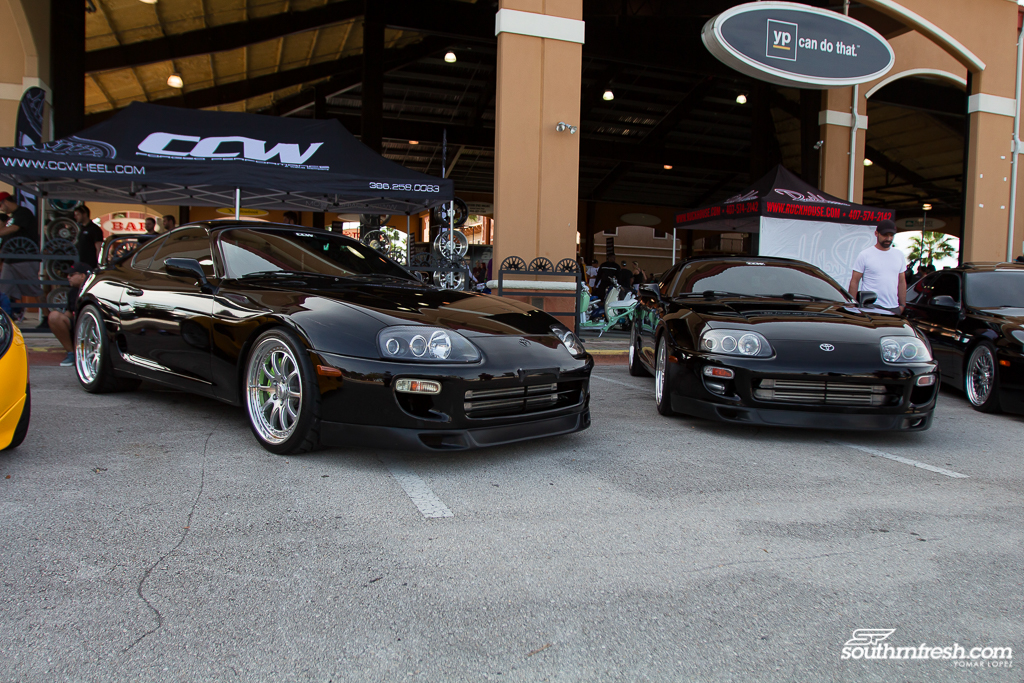 Another Florida born wheel company CCW bringing out a pair of MK4 Supras.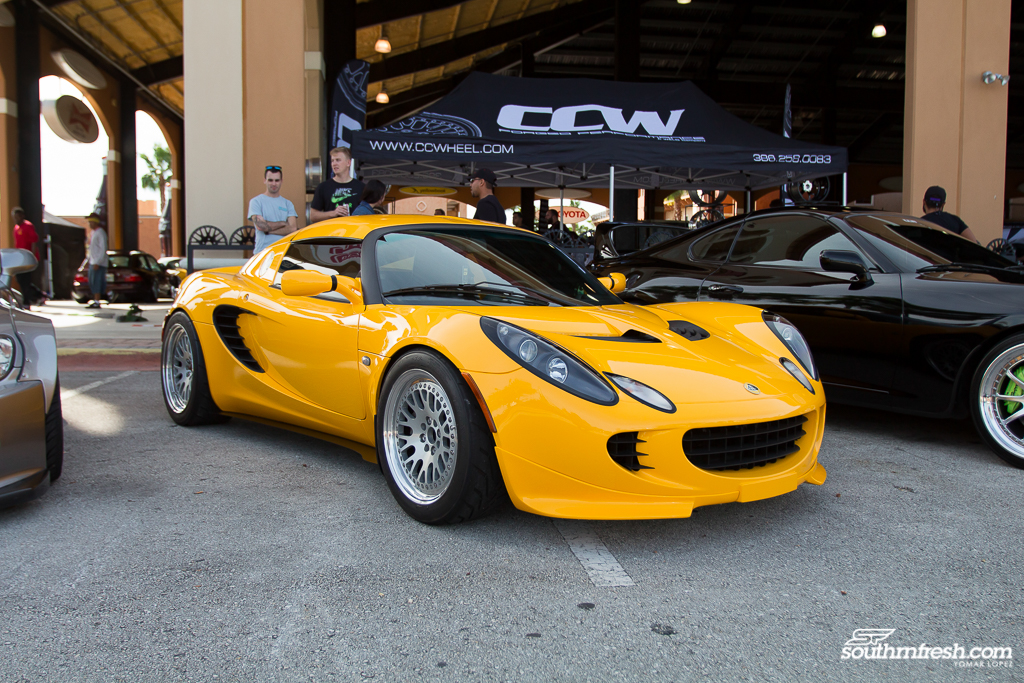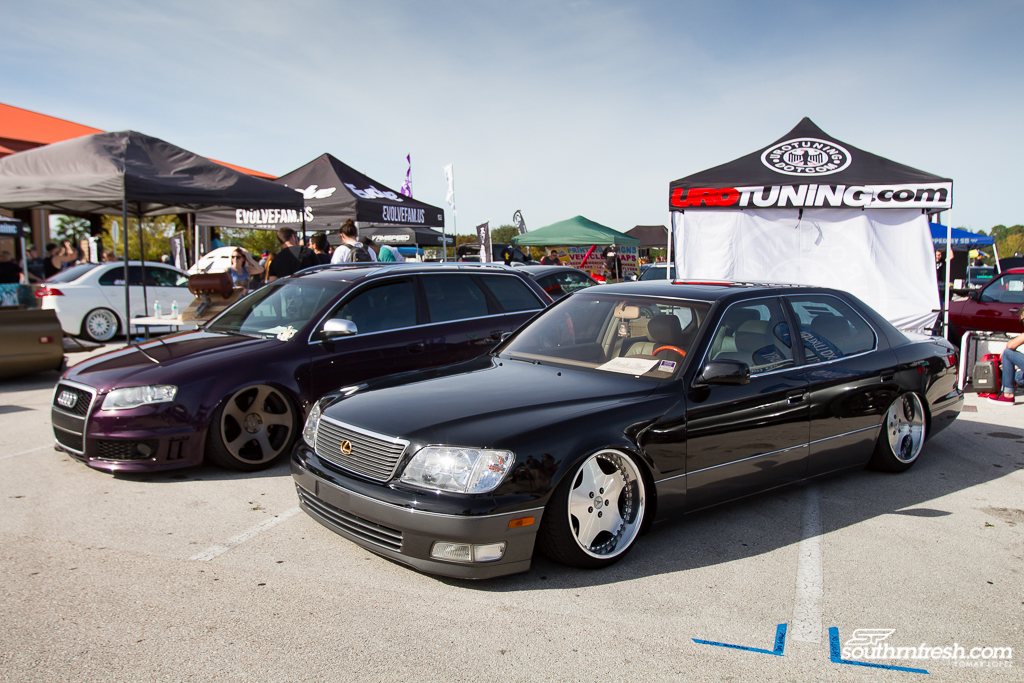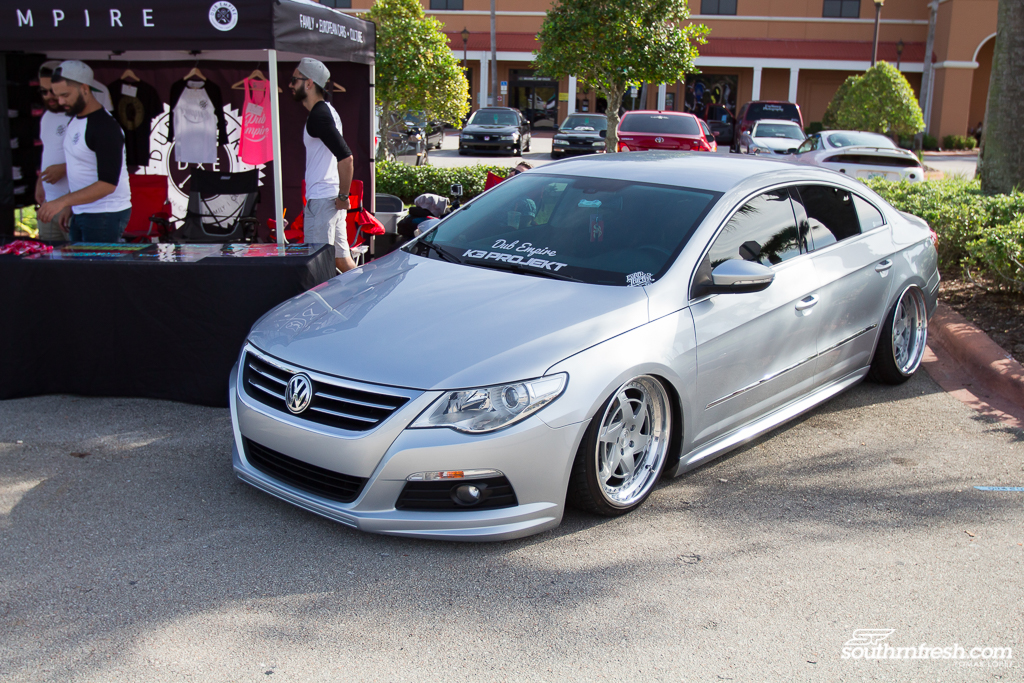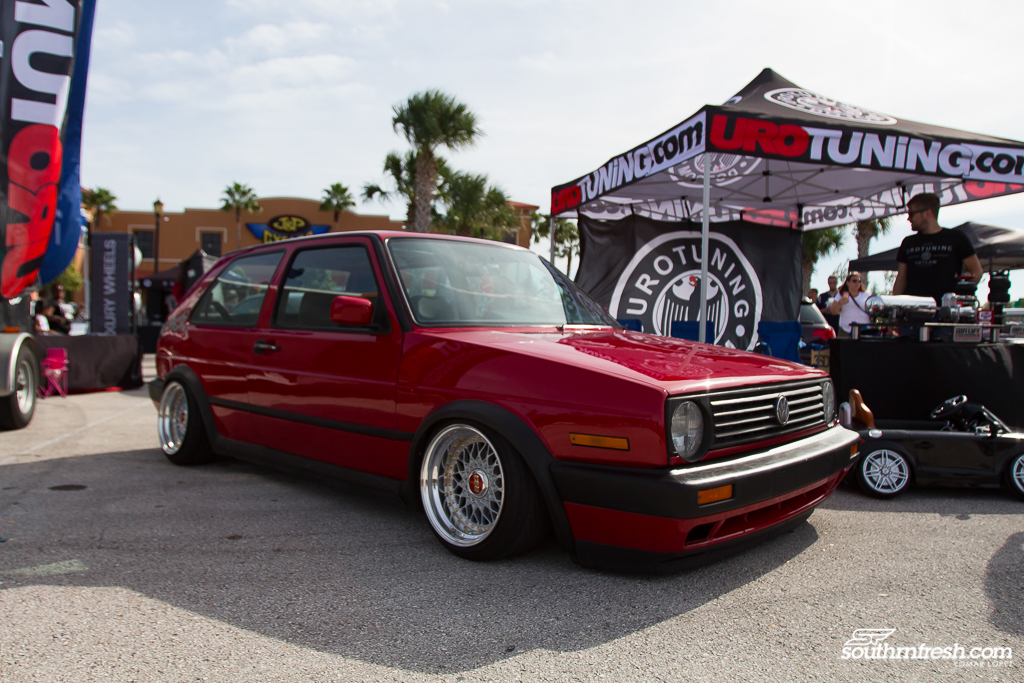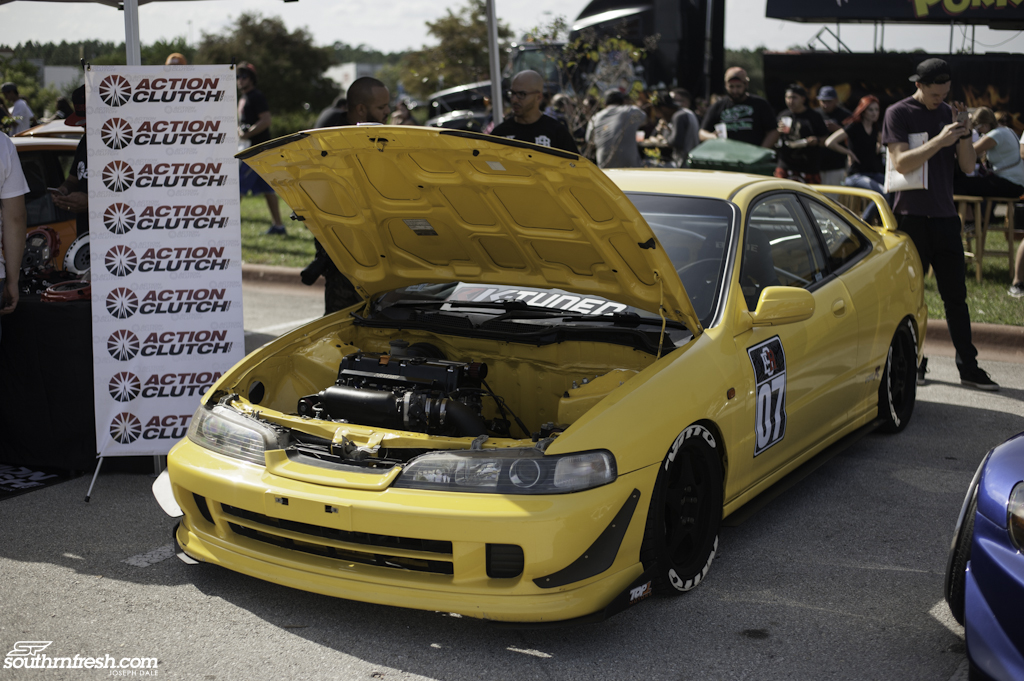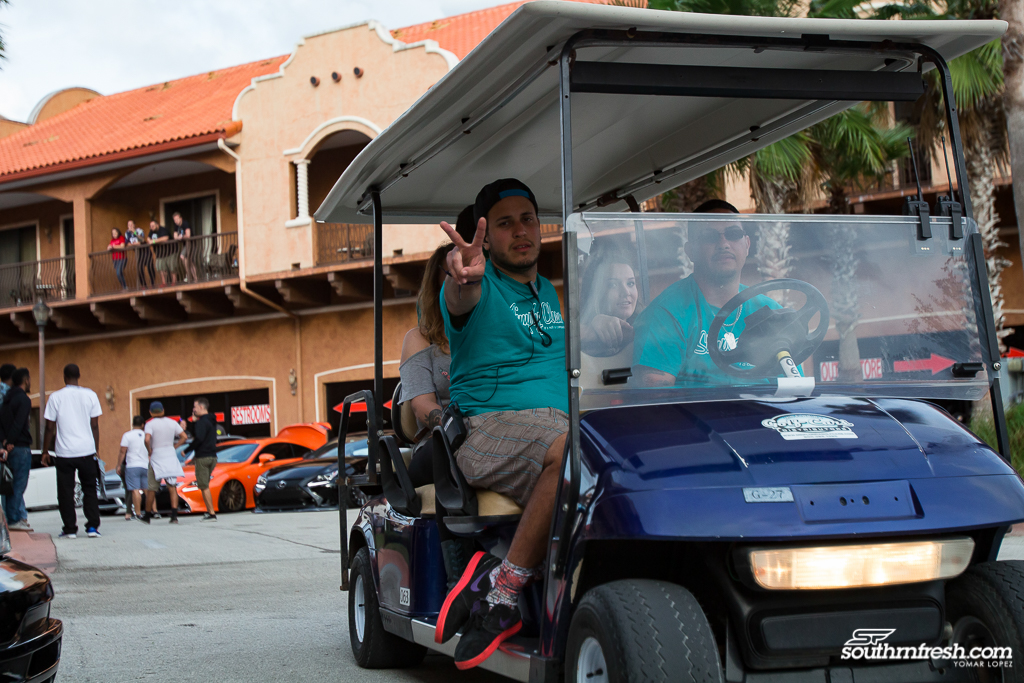 Shout out to the Simply Clean staff for keeping things in order and being really organized.  We go to a lot of events, and one thing we notice is order, and they do a real good job of keeping order, and handling everything all afternoon.  Staff is always around and visible all day, which is a plus.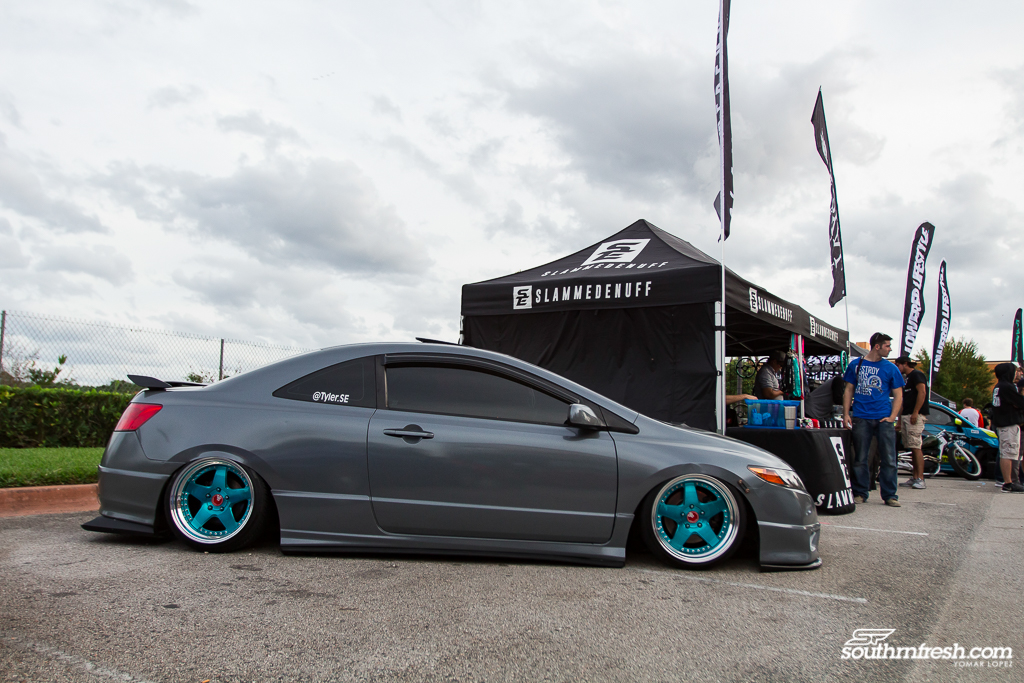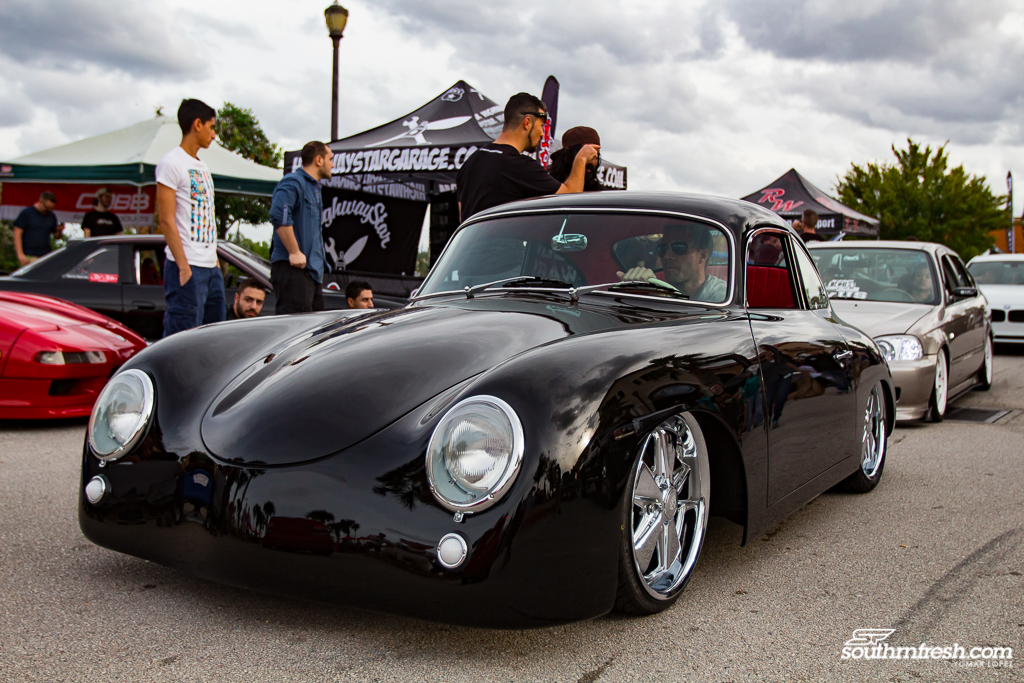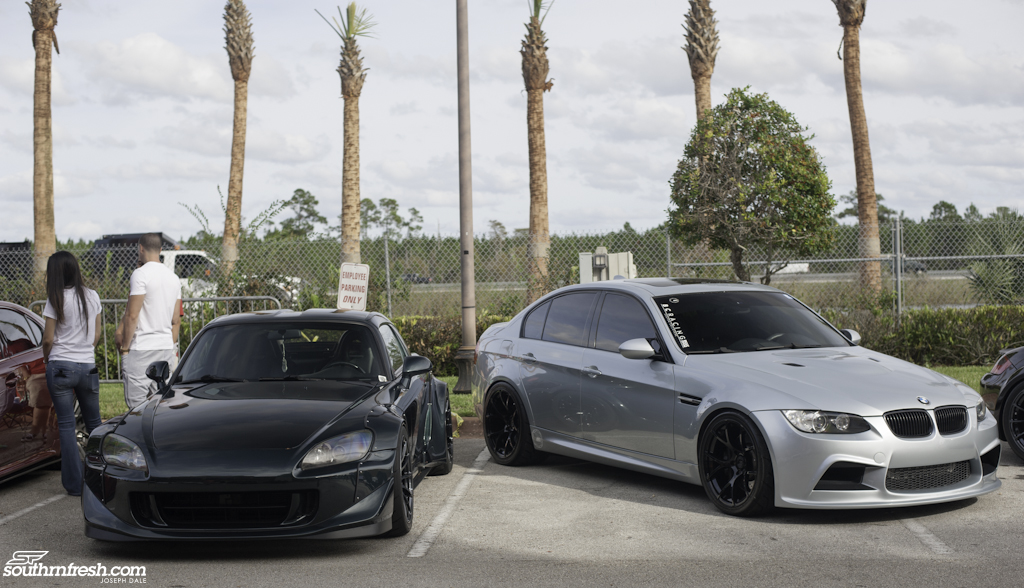 S2000 and M3 on BC Forged wheels.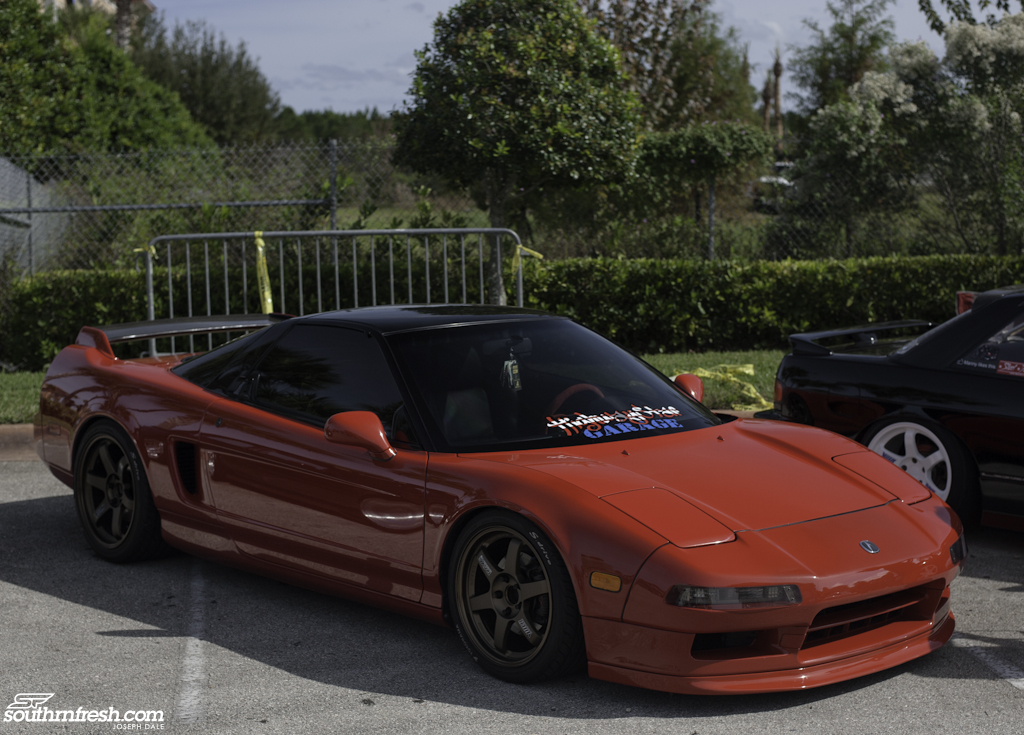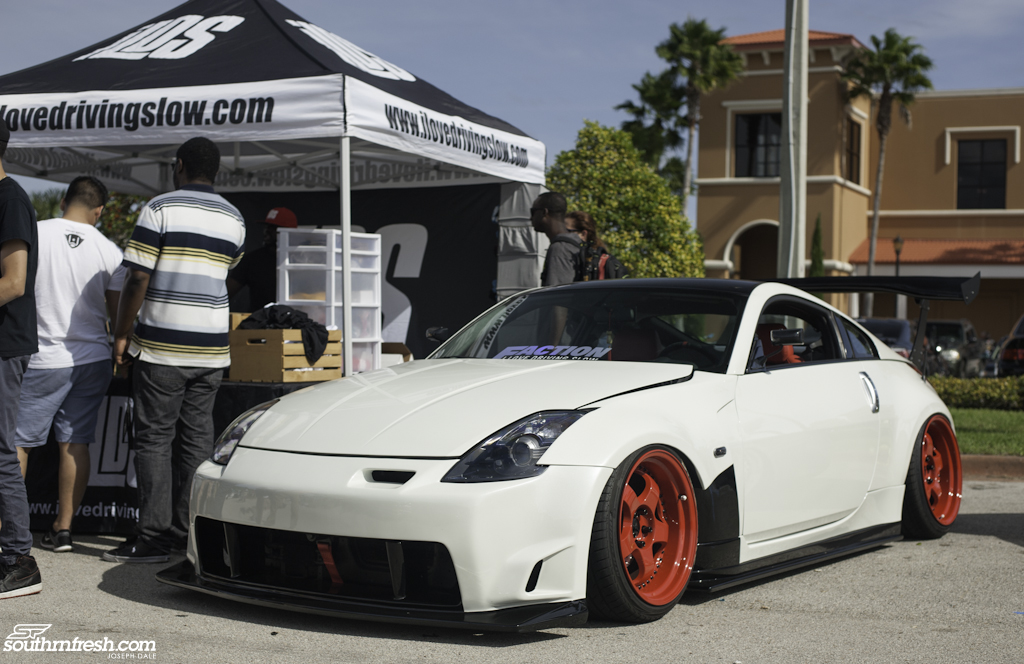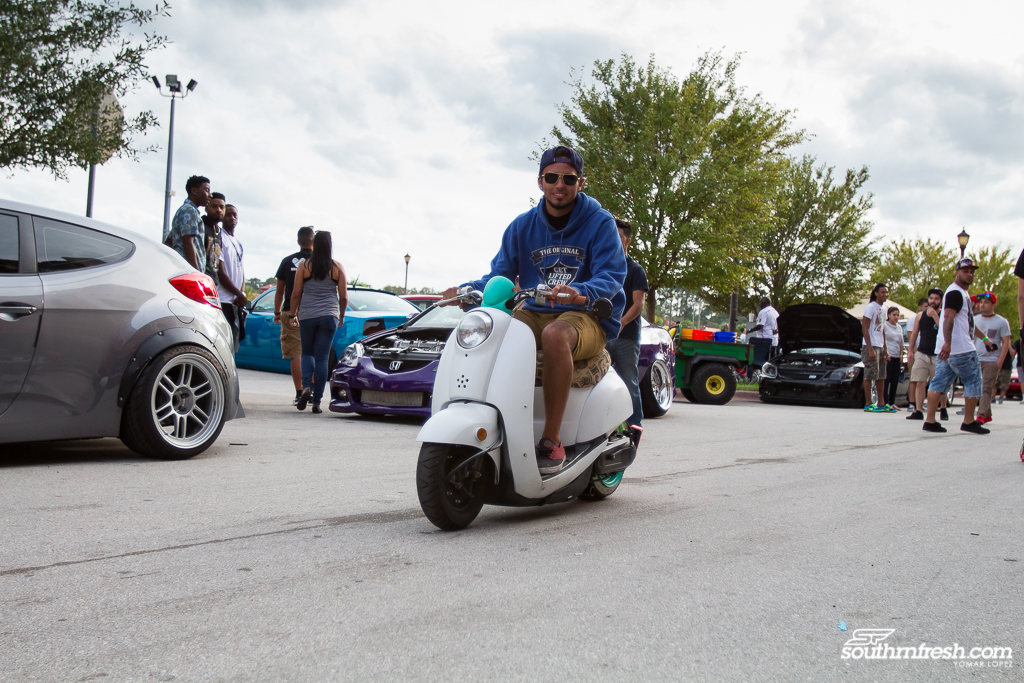 All we have for this part of Simply Clean 7, the next post we will go out to the pre registered lot.  Thanks for looking