Photos by: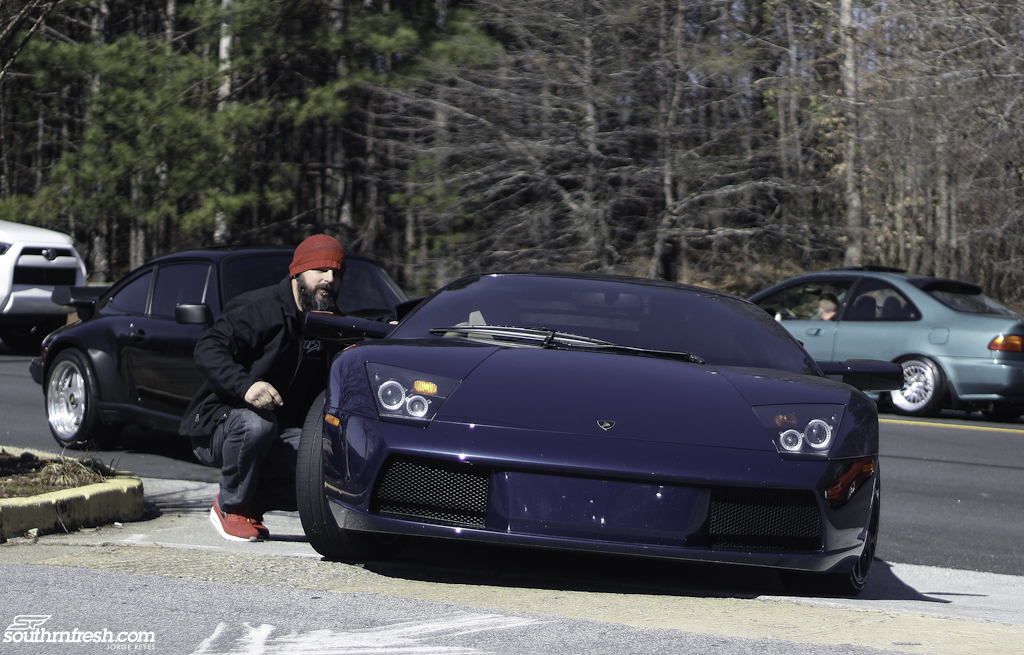 Many years ago there was this dude everyone called Bucky on a site called Import Atlanta.  At the time the big thing was shaved bays and wire tucks, so he was the guy to go to for that.  Whatever you wanted to do, he would do it, with a few suggestions and tweaks from his own mind.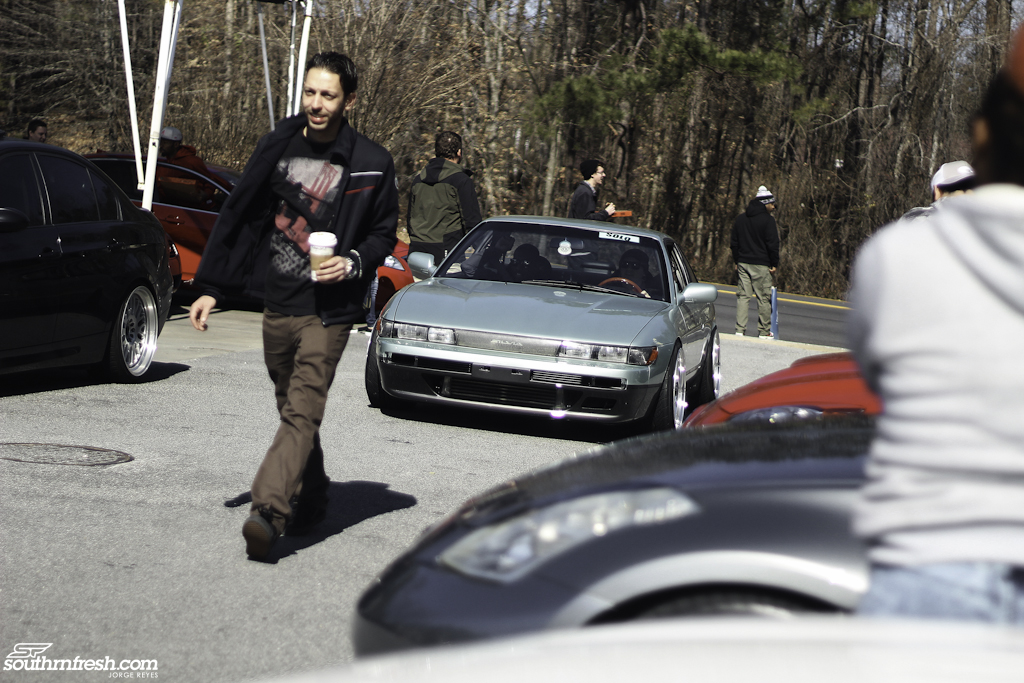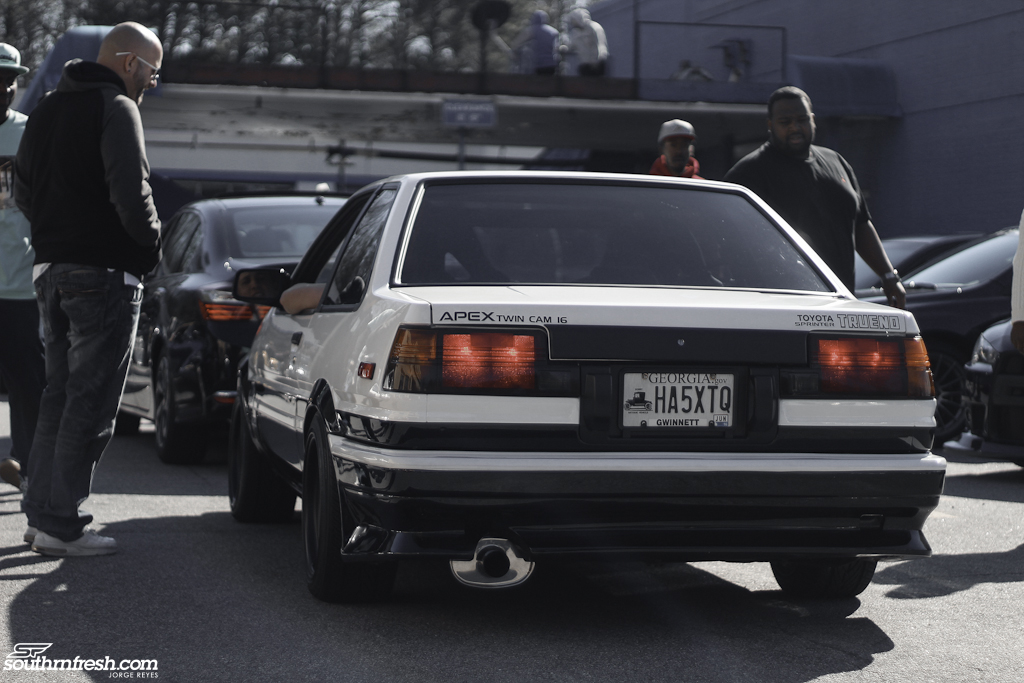 Nothing was cookie cutter, come to Bucky with a idea and he will never talk you out of it.  Instead embrace the idea of you being original.  Bucky worked some time at a few shops as the side body/paint man.  The structure of a successful body man was there, but the foundation needed to be built a little more before he could jump out on his own.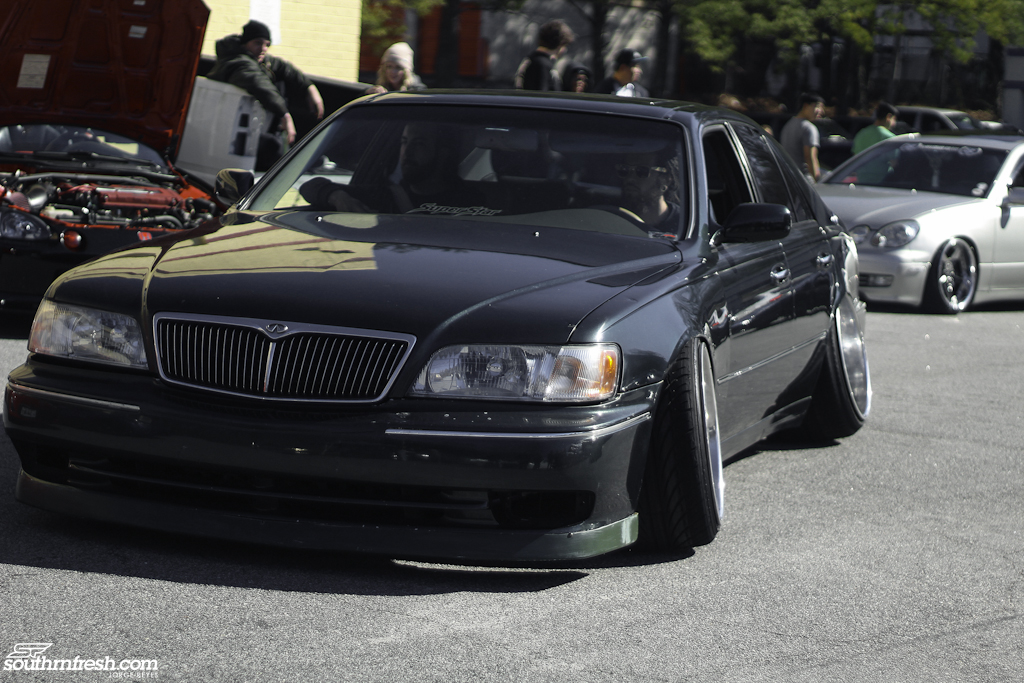 A  few years passed and Bucky went under the radar. The foundation became stable over those years, and Bucky popped back up doing body work and paint in a garage next to his house.  By then thestance stuff hit really hard, and everyone wanted fenders rolled, cut, and pulled to accommodate a wheel combination that would not fit.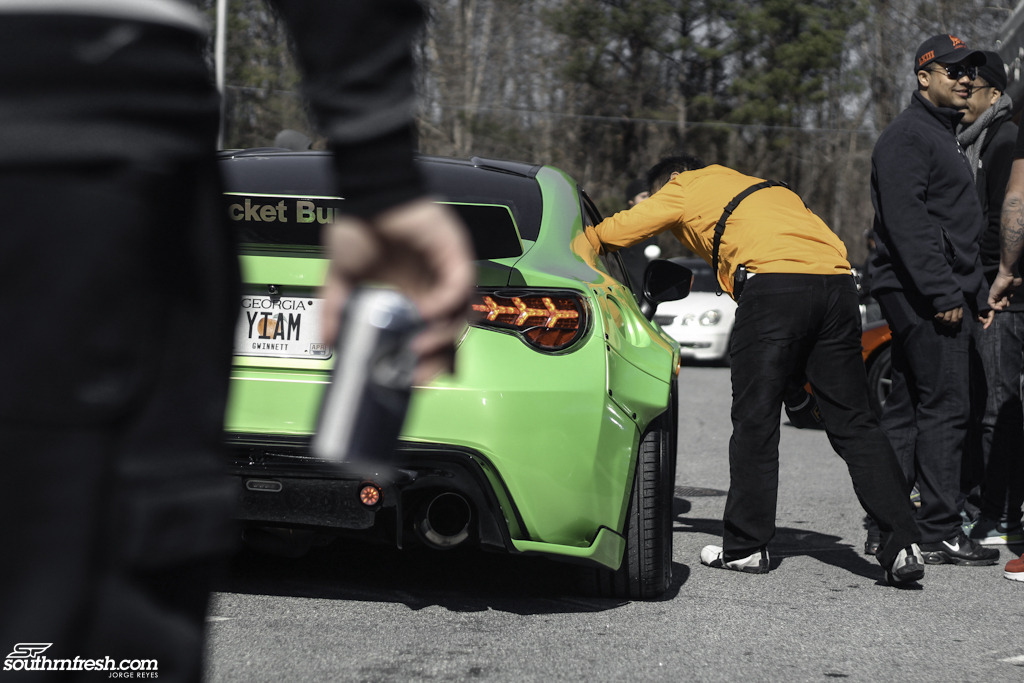 Word of mouth got around, and the request started to overwhelm the little garage on the side of the house.  Slowly the name Superstar Customs started to be tossed around.  Bucky has a quiet and calm personality and does not do much bragging or online chest pounding, so I put most of the credit to his customers and close friends for doing their job and making sure they knew what Superstar Customs was.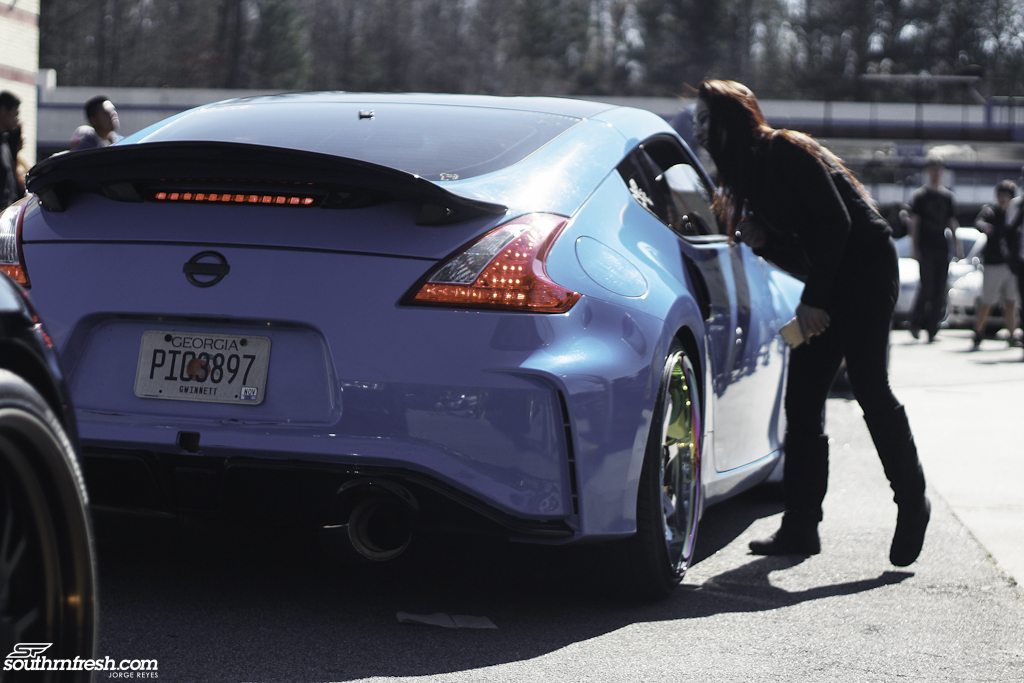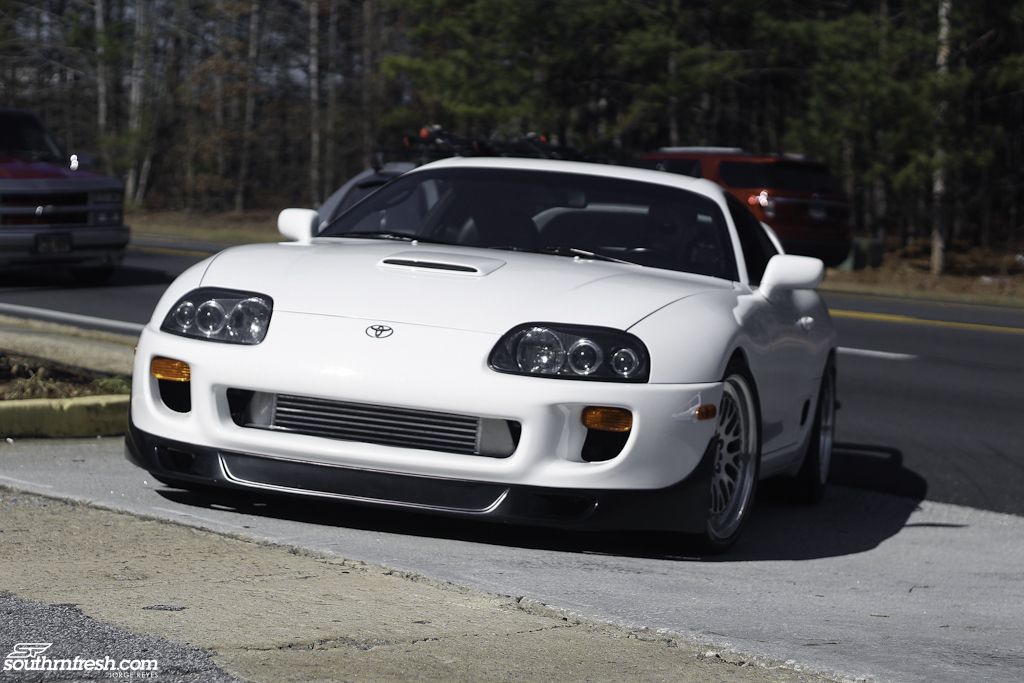 The next step was moving out of the side garage and getting into a real shop.  With a business catered to complete custom work, moving to a place with high over head was a risky move.  But it had to be done, sharing a space alongside Best Metal Polish in Lilburn, the growth and recognition began.  Bucky and good friend Justin Butera set out to put together a car that would show off the possibility and creativity of Superstar Customs.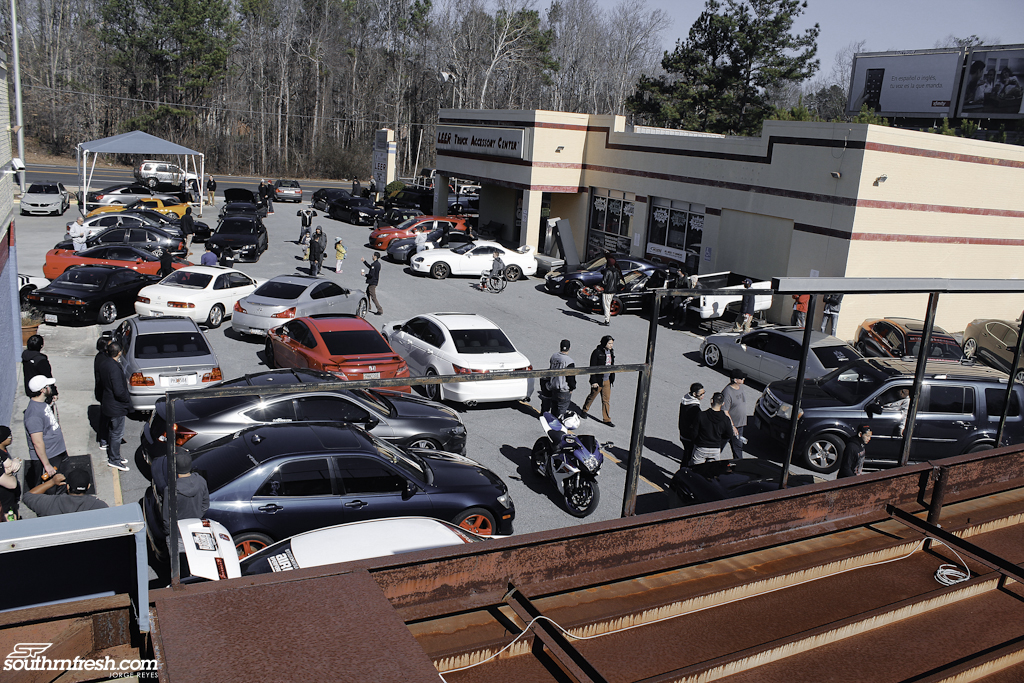 Justin's LS400 was debuted at Import Alliance Spring in 2014, and was what helped put the shop on the map.  We had already knew what Superstar was doing here in Georgia, but the LS had grabbed the attention of everyone else outside of state lines.  Many other builds followed (seen in this post) from Superstar Customs.  They had grown from doing fender rolling in the driveway to having cars shipped from out of state to be completely put together.   
Superstar Customs was constantly packed to capacity with cars that needed to be built.  When you plan on taking your car to Superstar Customs, you automatically think about what you really want to do to your ride.  And that simple aero kit you want installed turns into a custom bumper, or a complete color change.  Thats the beauty of what Bucky has built.  It promotes originality and doing what you really want to do as opposed to staying safe and following the leader.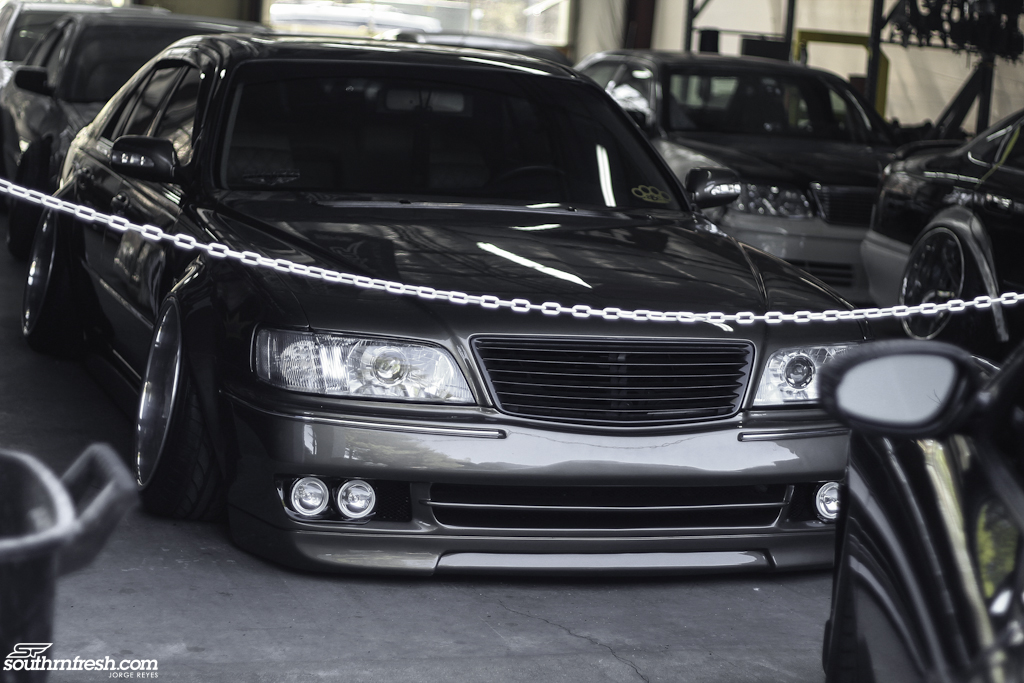 Another big build was Larry Young's Q45.  Larry has to be one of the few people that really know and stick to the true VIP culture.  Him and Bucky had been slowly moving towards how it looks today.  I have always known Larry to be a conservative guy with his Q45, but him and Bucky got together and went all out on the car.  And it also opened up Superstar to the traditional VIP audience.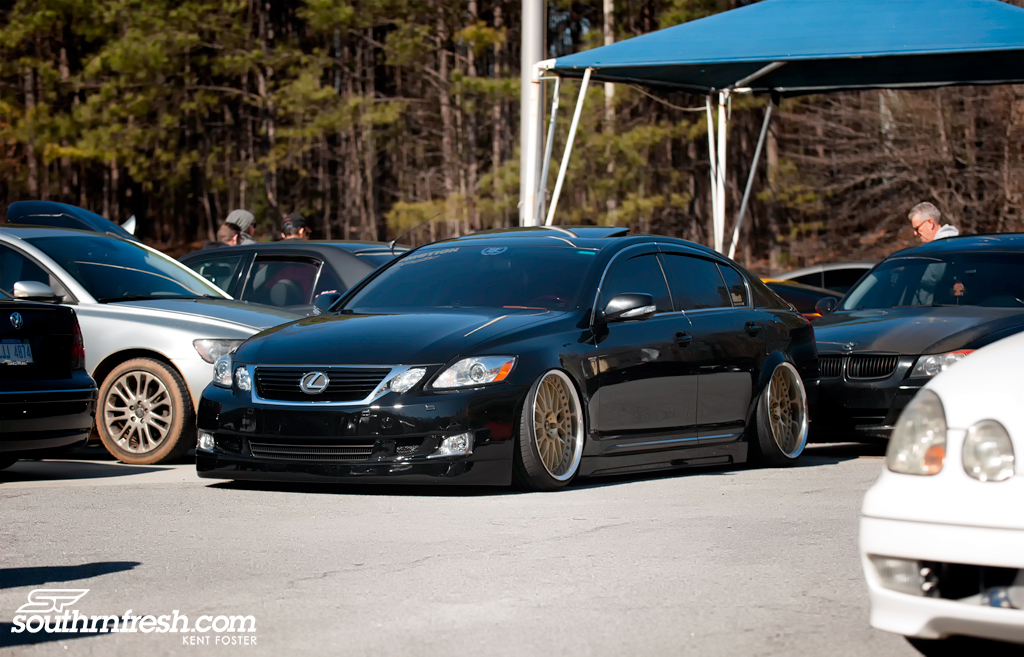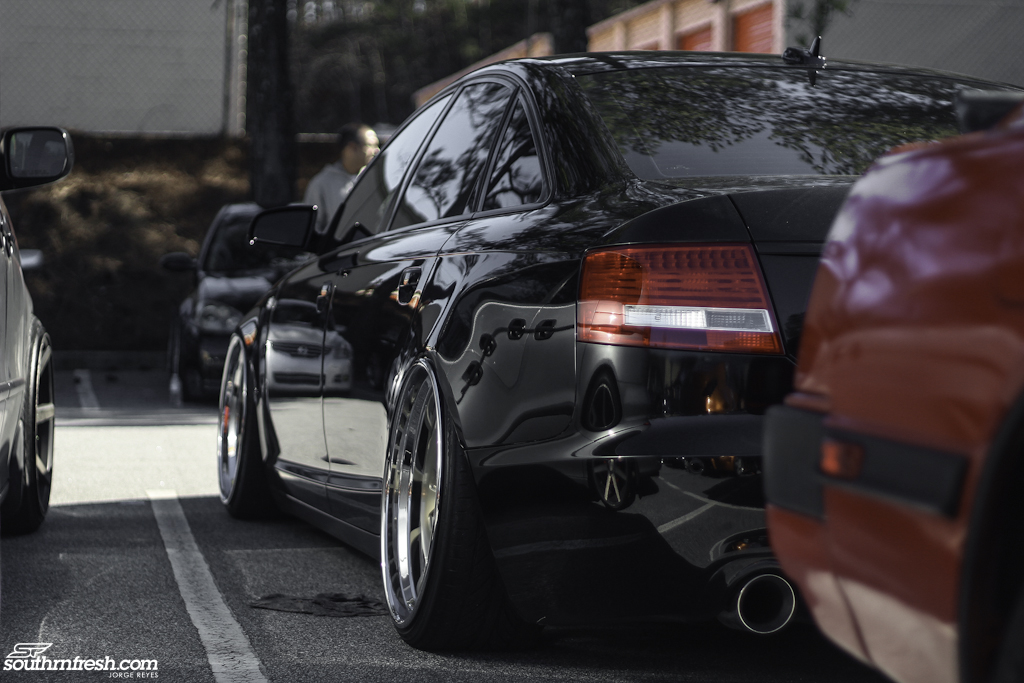 I had many talks with Bucky about the growth of Superstar and moving from Lilburn to another location.  At the end of 2015 Superstar customs took claim to a bigger facility about 5 miles from the original location.  And the cars keep rolling in as they are rolling out.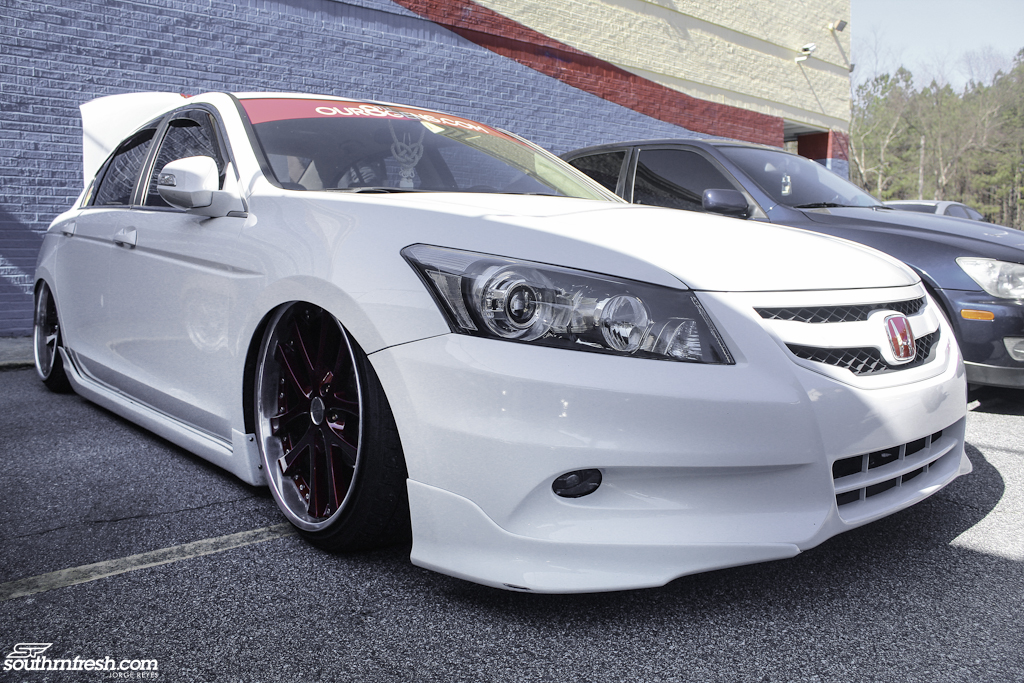 Back in 2007,  I had dreams of building a Mazda 929 against my better judgement.  I lowered the car, and had a set of MRR HR3 wheels on it when they were first released.  The sizes were 20×8, and the car absolutely swallowed the wheels.  This was also around the time when the hella flush, stance stuff had hit hard.  Sticker bombing lips, diamond racing steelies, and rusted hoods,  It was a crazy time people were doing all kinds of things to be "that dude".  I got a crazy deal on a set of Lowenhart LD5  on craigslist.  I bought them for $450, they were 20×9, and 20×10.5.  I had never had a wheel that wide, but that was the thing to do at the time.  Buy a wide wheel and find the best way to stuff it under your stock fender.  It was like a game to do calculate offset, width, fender clearance, and tire size to get that shit to fit.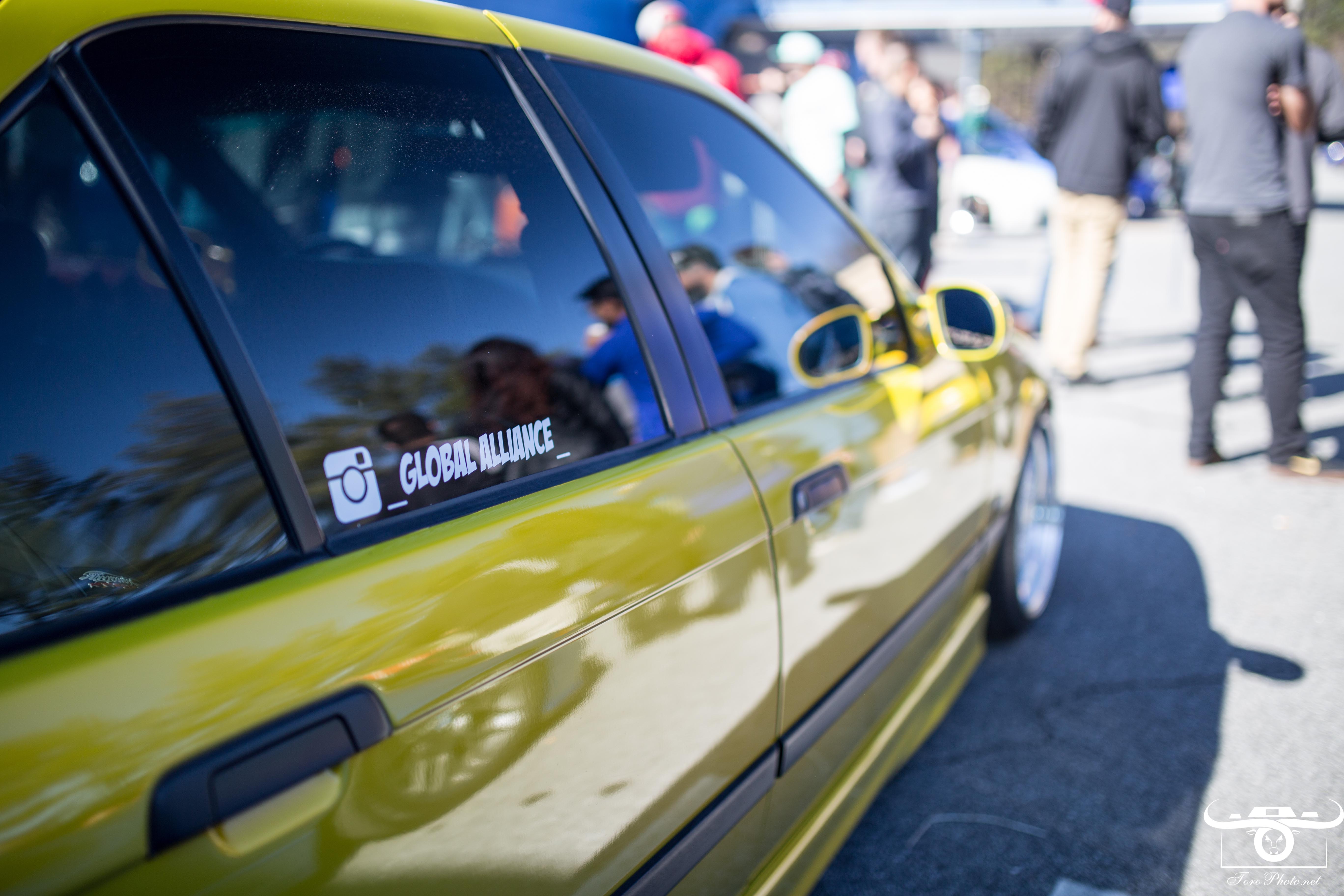 My good friend Kashime and I had spent many hours trying to figure out what tire size to force on this wheel to fit the 929.  It was about this time of the year in 2008, and I had just gotten my tax return so I had some cash to finally buy some tires for these wheels.  I spent my whole off day cruising around Atlanta trying to find a good deal on tires.  I rode up and down Buford Hwy and stopped at almost every single tire shop.  And all of their prices for 20″ tires were way to expensive for my tax refund.  I remember parking in a Burger Kind parking lot and going on Craigslist looking for a tire, and I ran across a place called Global Tires.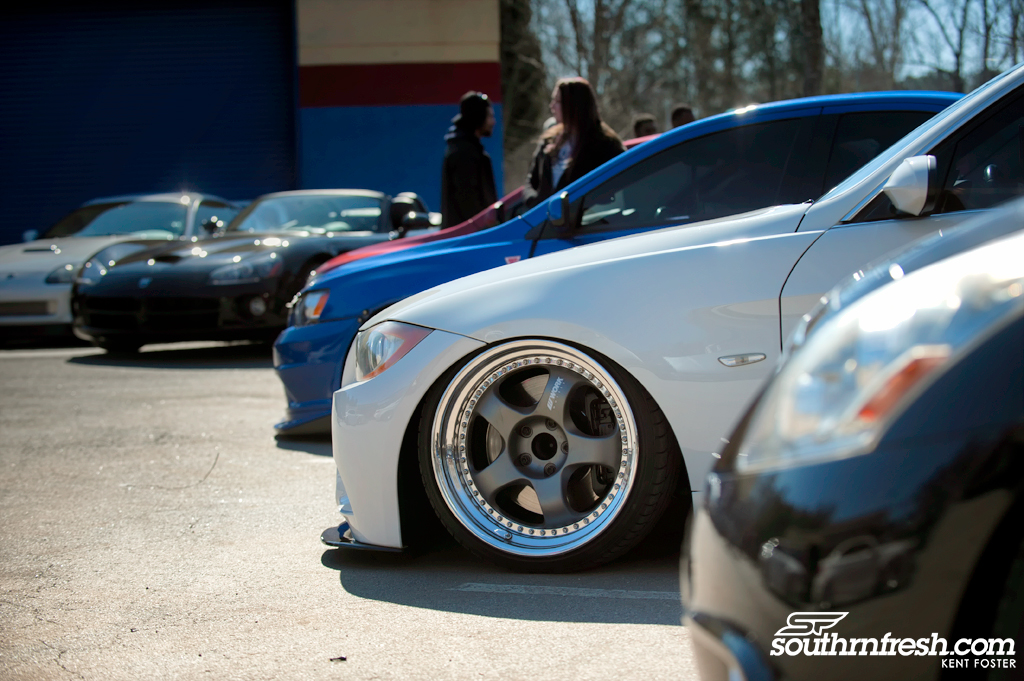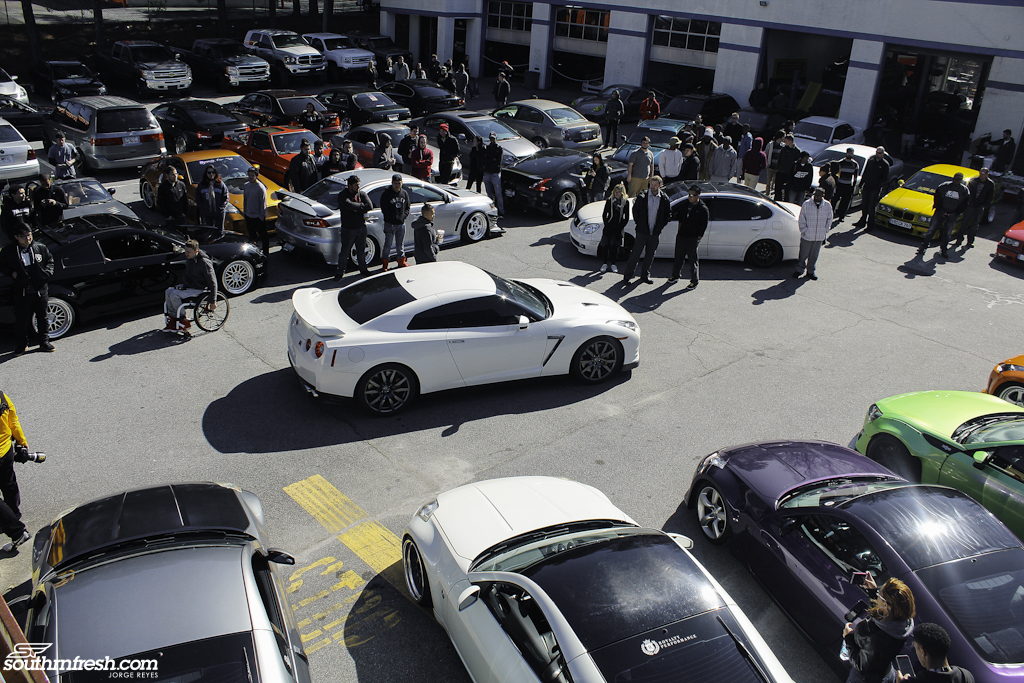 I called them, and spoke to Victor, and they had the tires for $95 a piece.  Coincidentally Global Tires was about 10 minutes from the original side garage of Superstar Customs way off highway 316.  I arrived at Global Tires nervous and excited about my new wheels being put on the car.  Victor came up front just as friendly as ever and greeted me.  Victor and his brother were having a hard time stretching the tire on the 10.5, and after about 30 minutes he asked me if they could try something they do in his homeland(Germany) all the time, but was not sure if I would let them do it.  I was open for anything as long as the tires got on the car I did not care.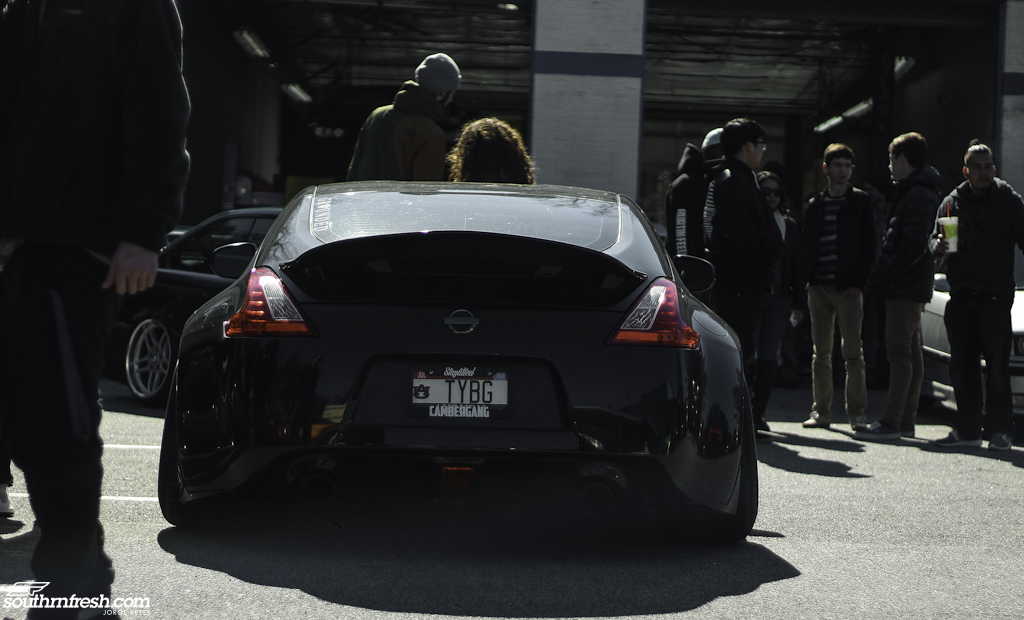 Victor sent me to Advanced Auto Parts to get 2 cans of starter fluid.  I got back, and he asked me again if I was ok with using the fluid to ignite the inner tire and help seal the bead.  I had never seen that shit done before, and just wanted my tire on..so I said do what you got to do.  But deep down I was worried if I had enough to pay extra for this.  After about 2 tries both tires were inflated and all was good, and Victor kept the price the same even though that tire gave them hell.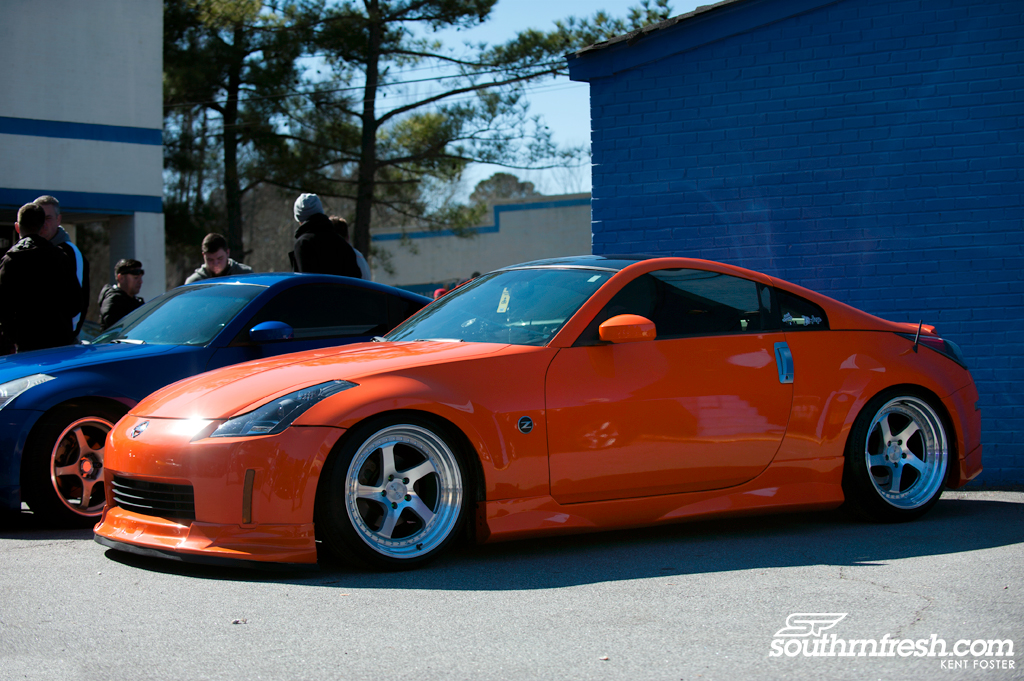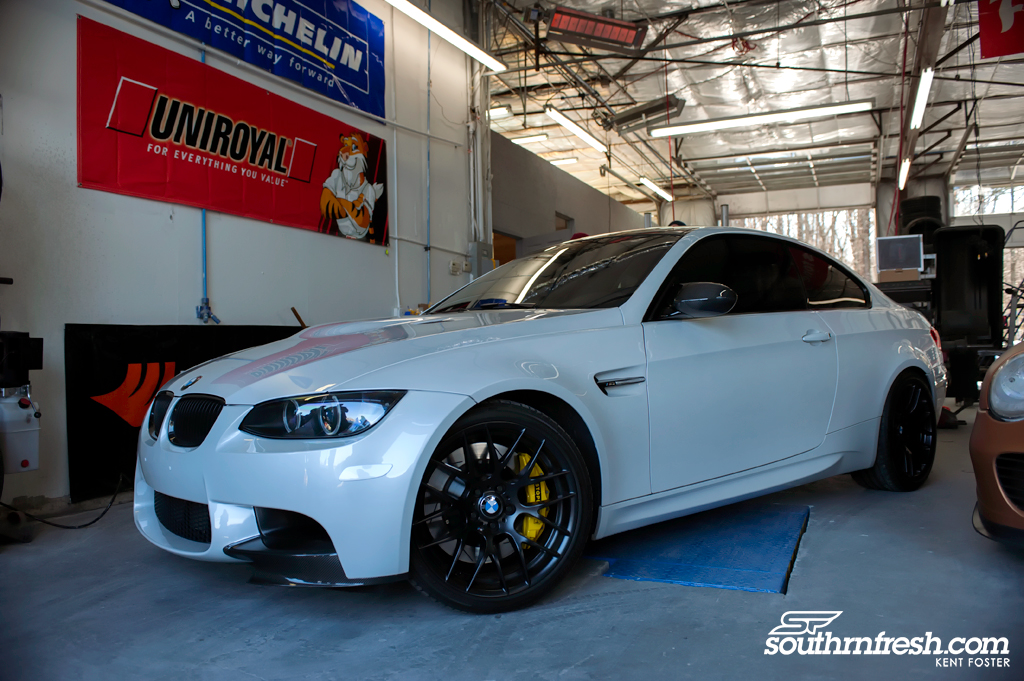 The wheel and tire combination worked perfectly on the car, and I rode off into the sunset.  I had nothing but good things to say about my experience at Global.  At that time it was really hard to get a traditional tire shop to stretch a tire, so Global became the place for us to go and get tires mounted how we wanted for a fair price.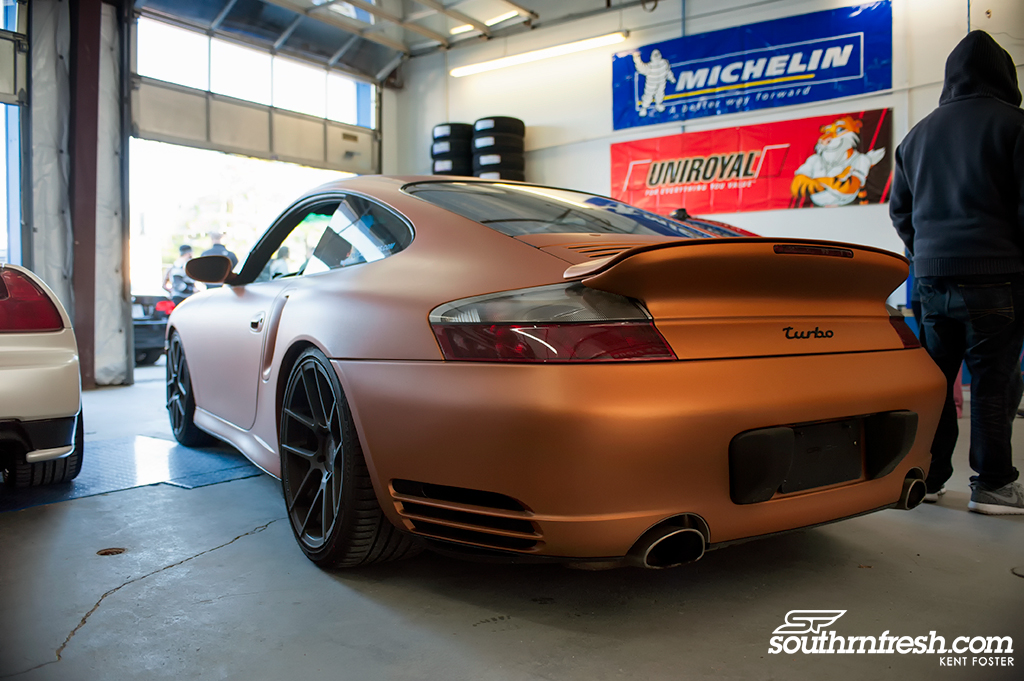 Global had the same mentality that Superstar had with their approach to customers.  A lot of places give off a negative attitude towards the younger tuner crowd, but as a business or shop sometimes you have to earn the business.  The most important thing about being a consumer is getting good service.  Not just saying thank you and being polite.  But actually giving service, and maybe answering that "stupid " question,   No matter when or were I see Victor he acknowledges me and remembers my name, and this was way before there was a Southrnfresh.  And I had only been there twice for tires.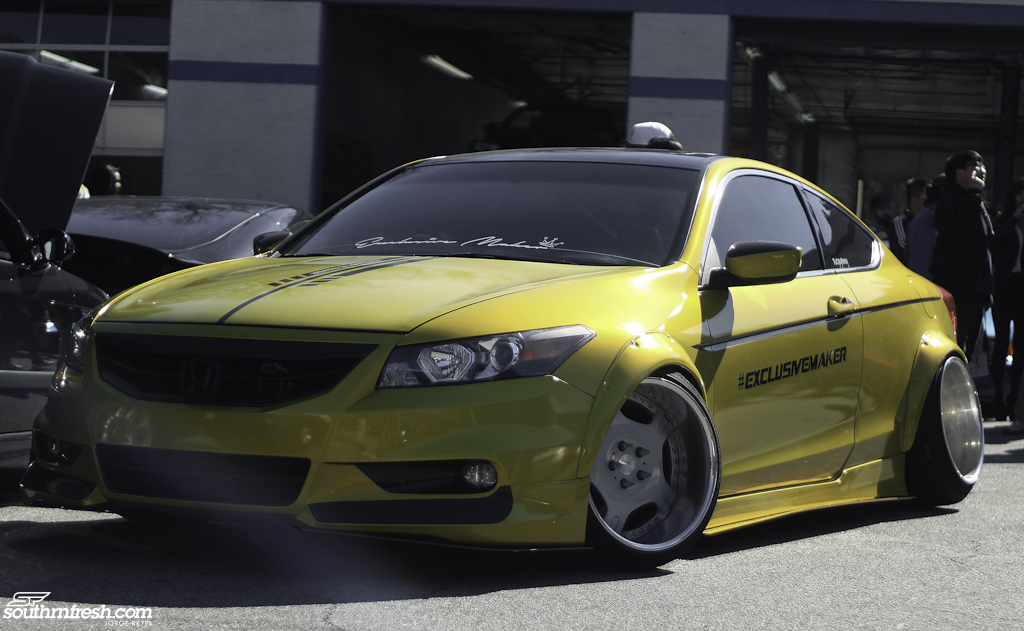 That feeling of appreciation goes a long way, and it keeps customers coming back.  Global tires grew a lot over the years and became the go to spot for anything tire related.  From a cheap used set of tires for a drift event to a top of the line Michelin.  Global would give you good service.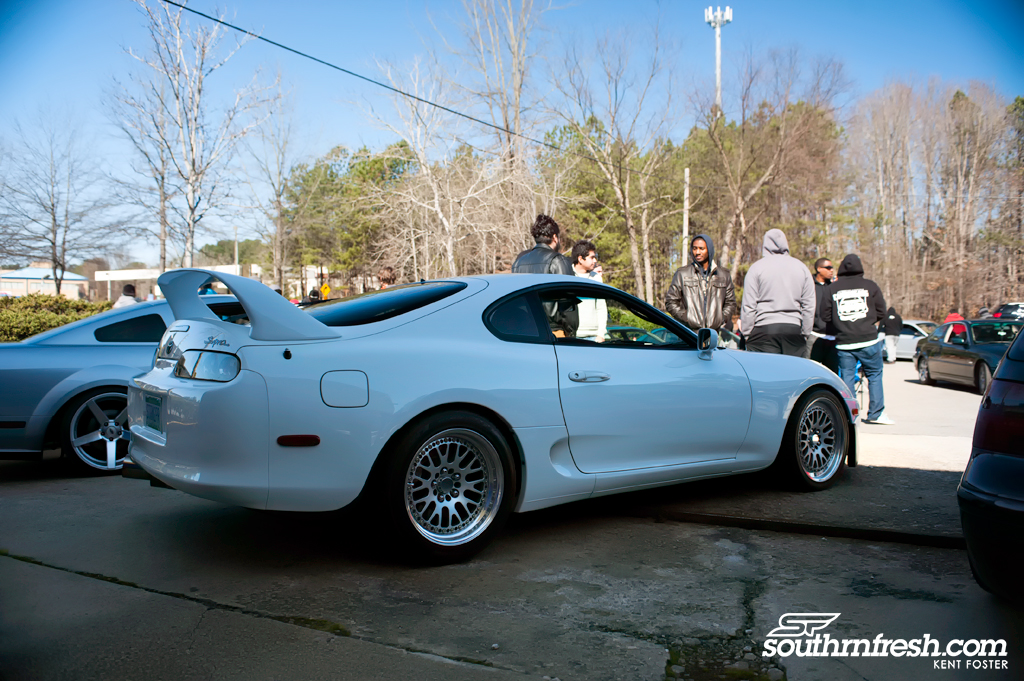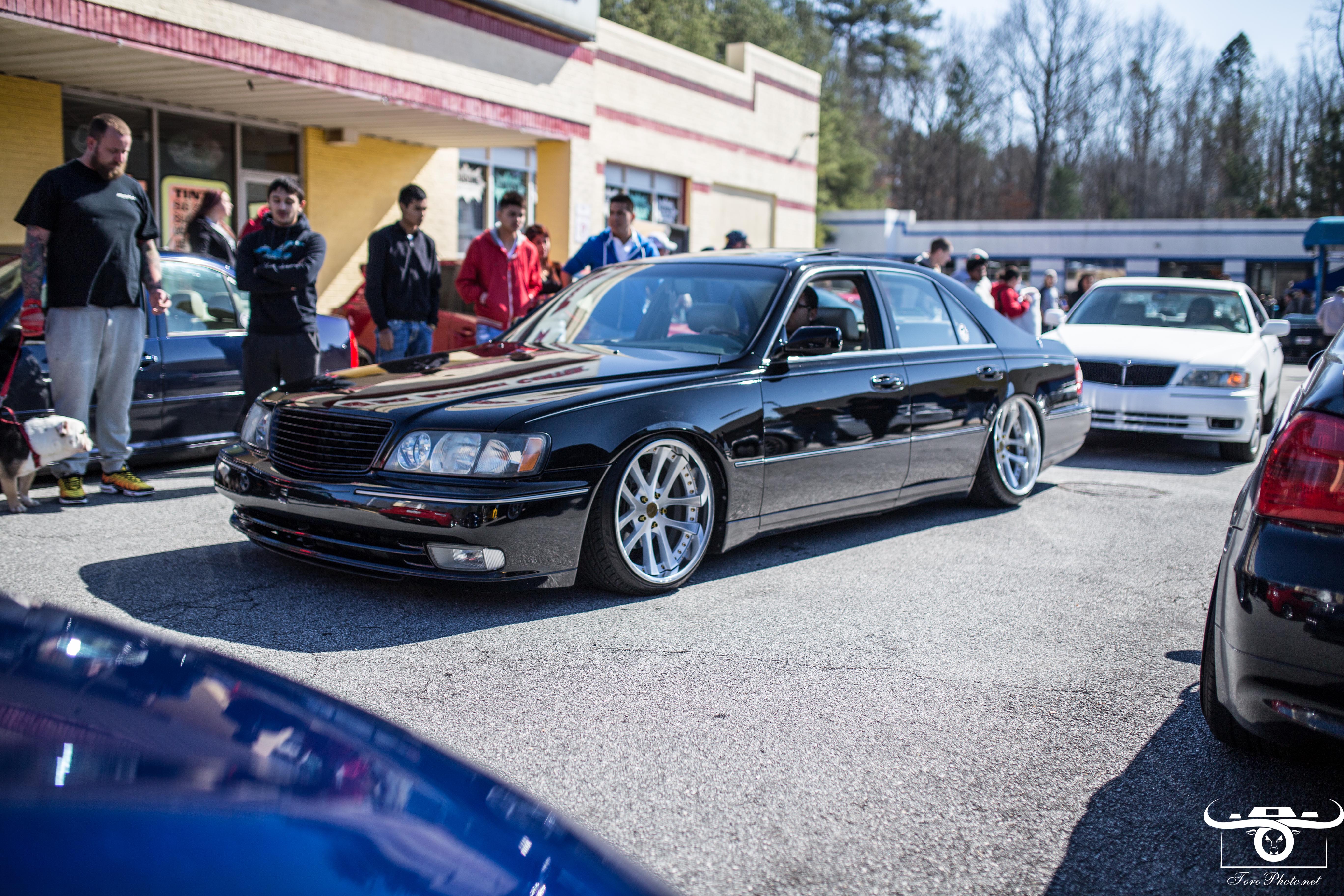 Most of their customers ended up being European car owners, and you could associate any modified BMW to Global.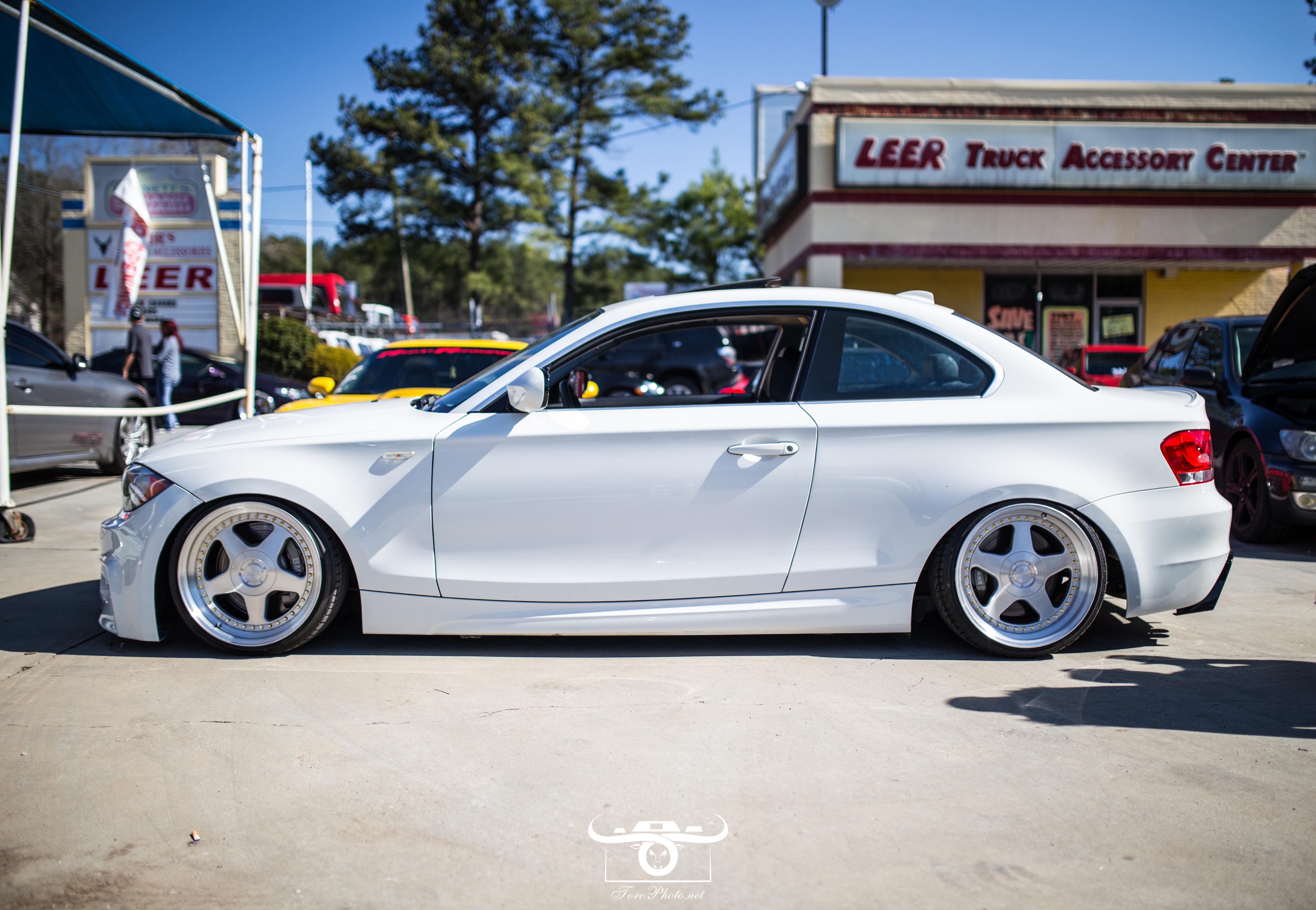 Global Tires grew from a tire shop, to performing alignments and minor repairs.  Global Tires went through the same growth that Superstar Customs went through at almost the same pace.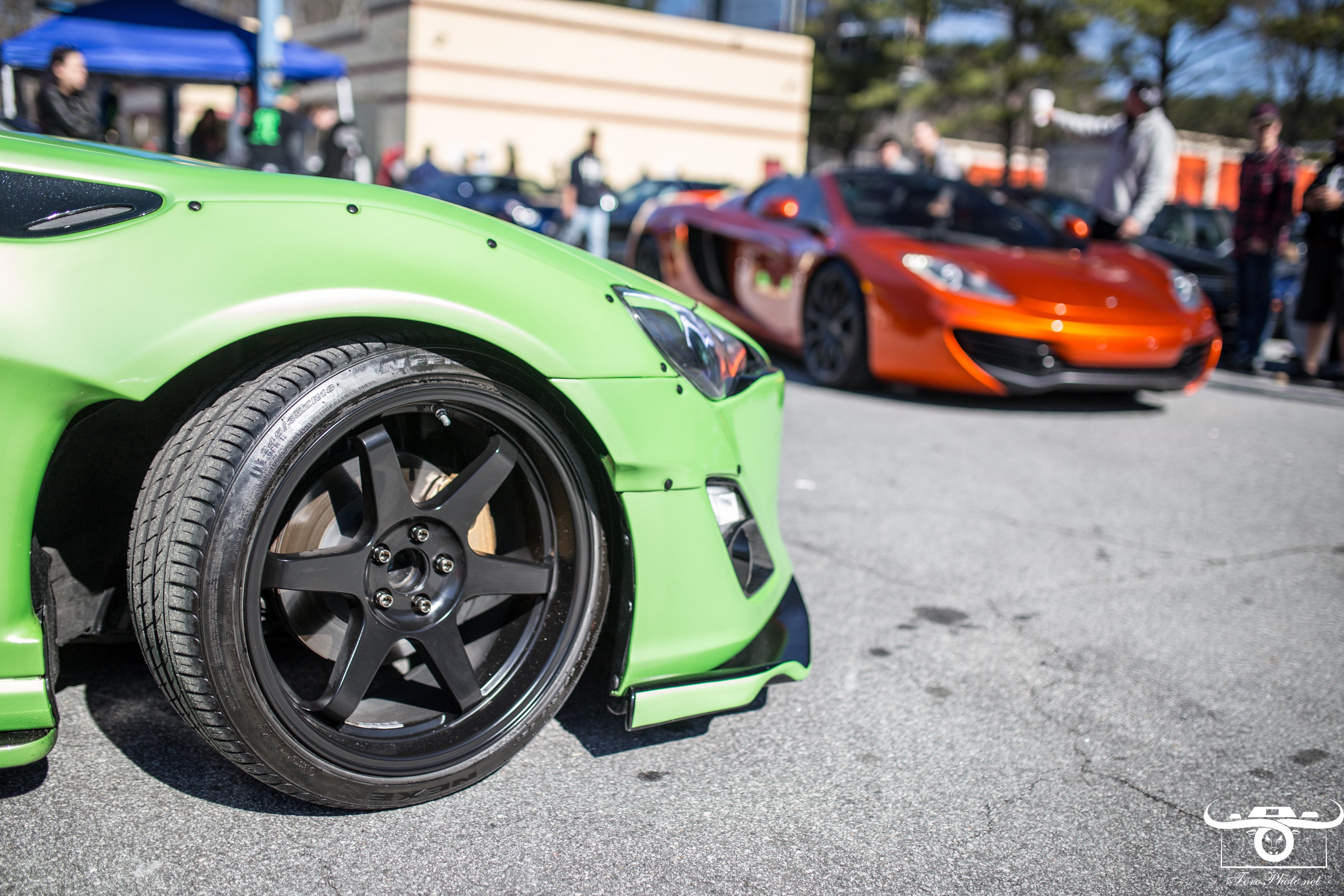 Somewhere in the mix the 2 decided to move their shops next door to each other, and share a lot.  Turning the new location at 621 Indian Trail Road into a one stop shop  for your vehicle.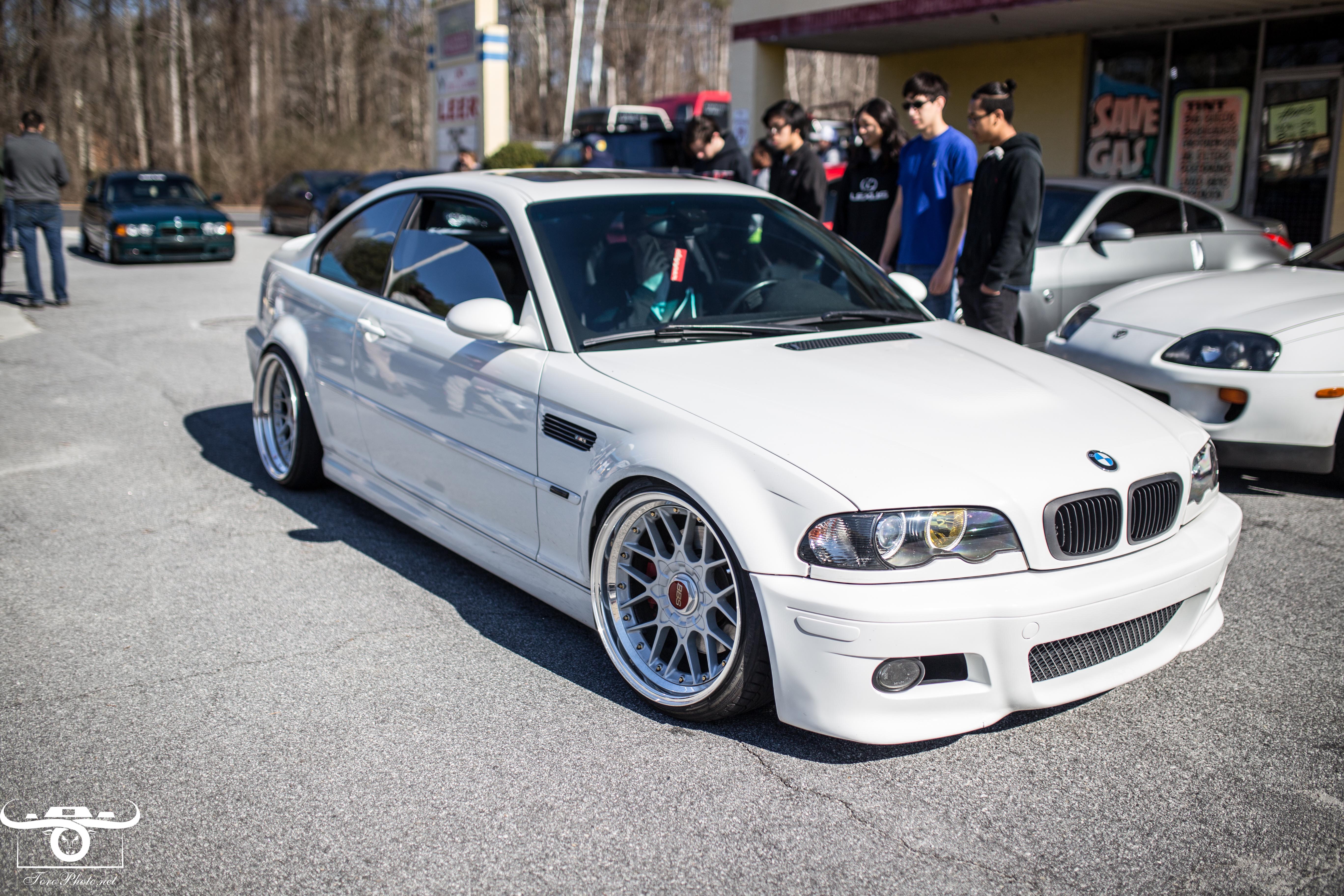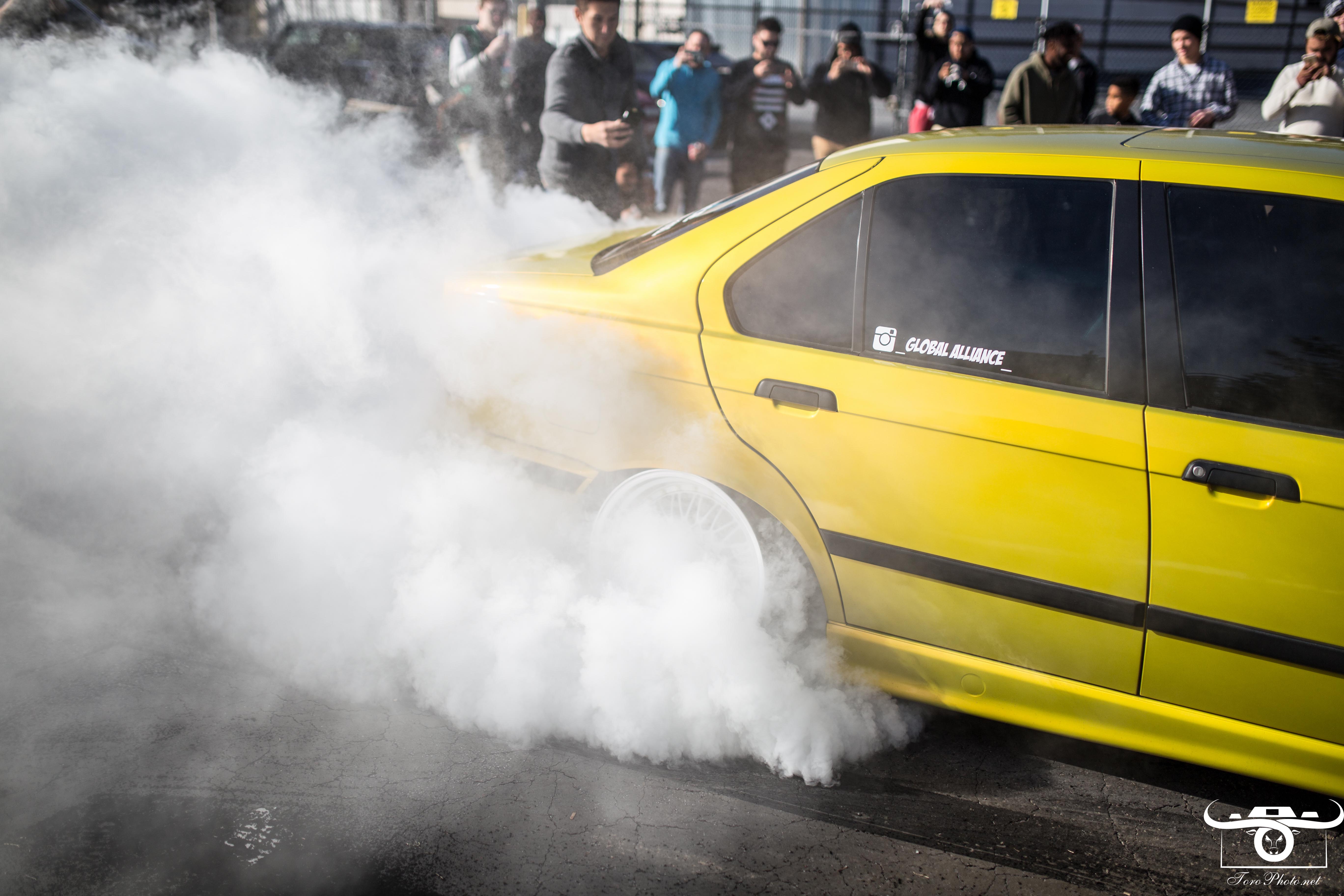 Global Tires transformed themselves into more then just tires.  Which is when the transformation from Global Tires to Global Alliance came from.  Along with tires, you can also get alignments, maintenance, repairs and even get your car wrapped.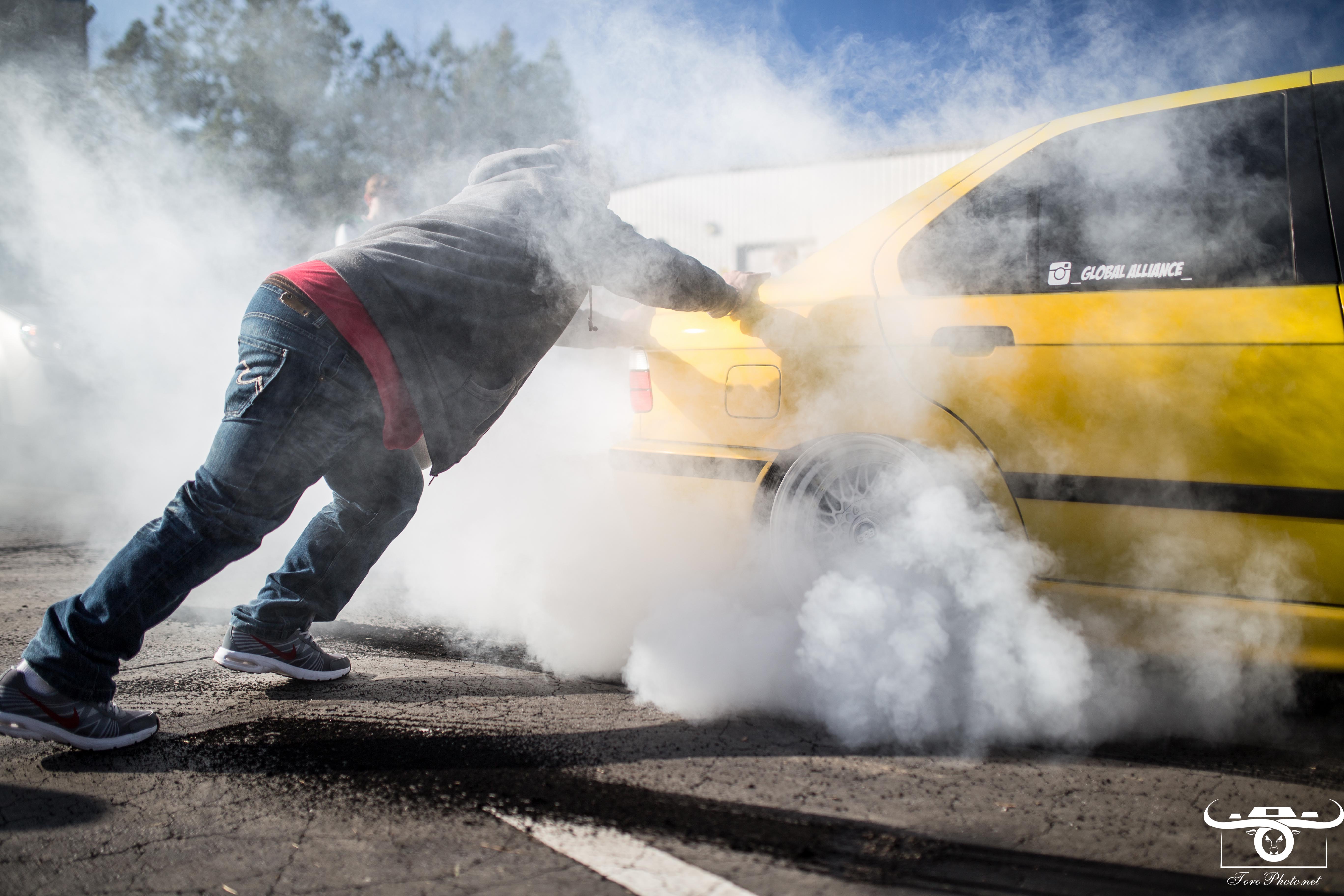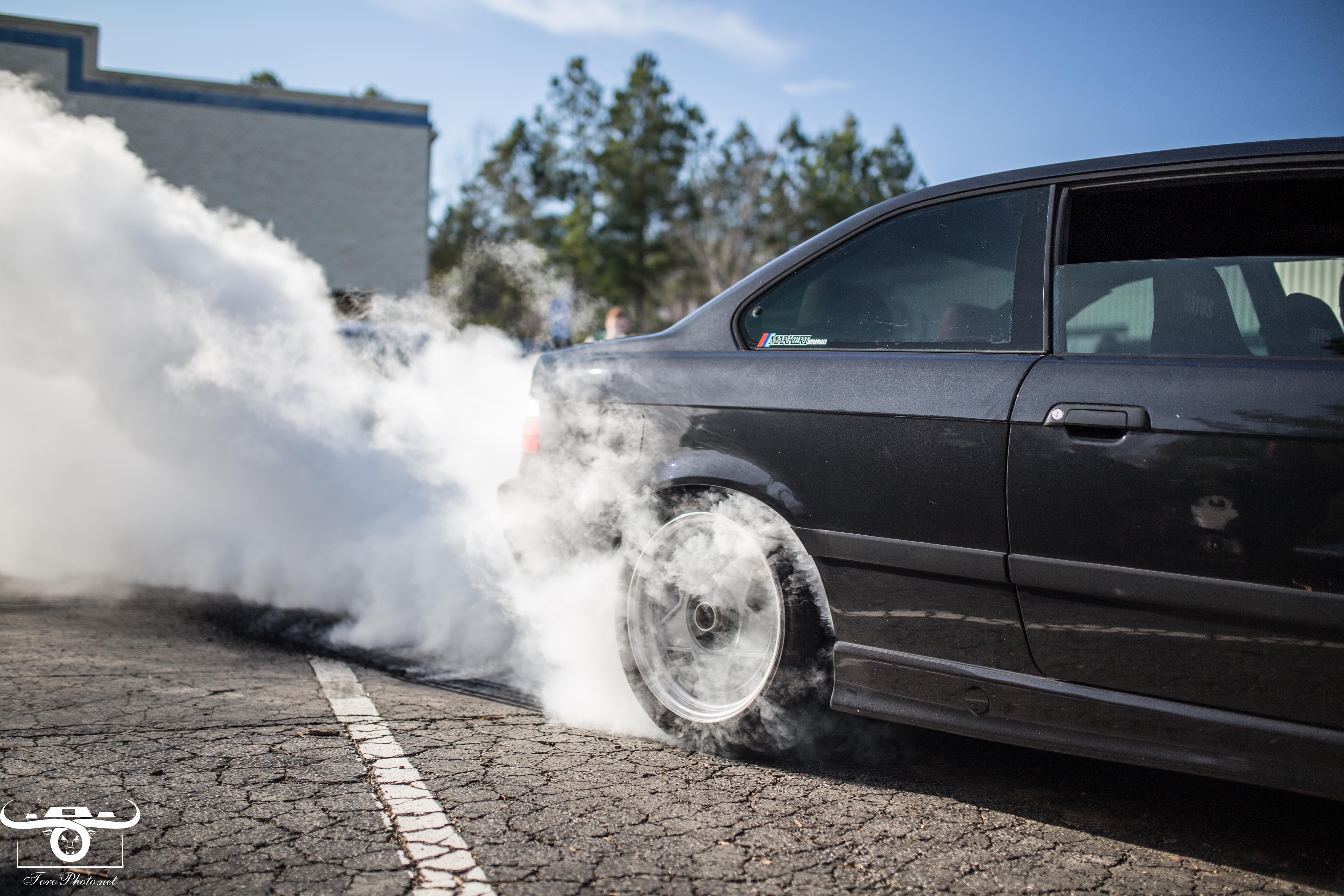 I personally could not attend the open house, but from the comments and the photos everyone had a good time, and the turnout was great.  I take pride in being able to share progression of anything related to our scene, so I wanted to share my experience with both shops alongside these photos.  I really appreciate Superstar and Global for staying local and investing their talents to us here in Georgia.  Them being successful shows that the scene is alive and well here and we support those who support us.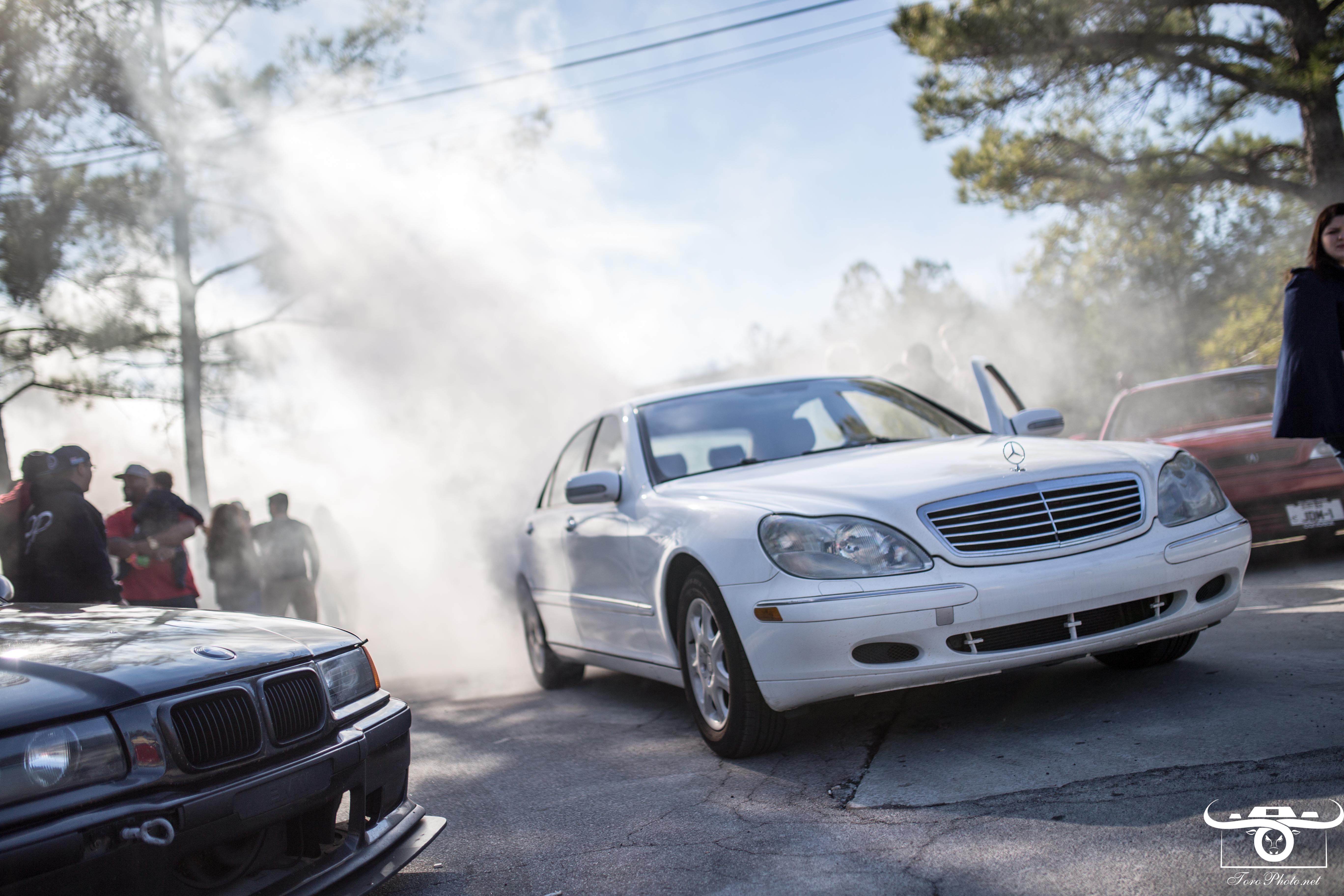 Thanks for looking, and take some time and check out the links below for more information on both shops.