Months have gone by since the Riverside Chattanooga event.  And we could not let it go another day without getting this up. 
Photos by: Jonathan Davis – Joseph Dale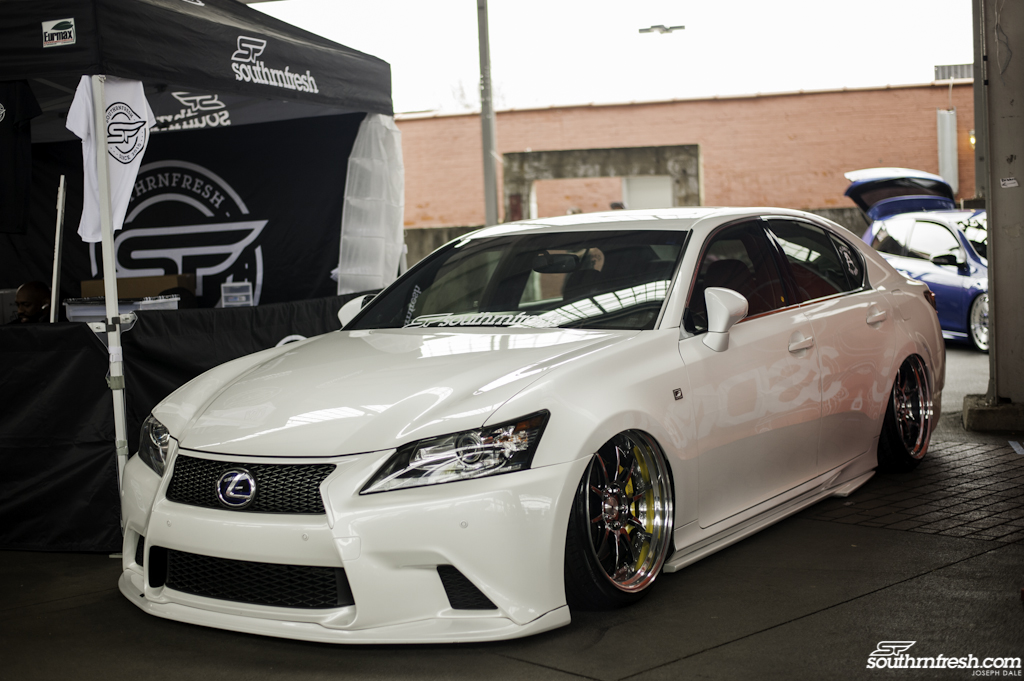 Cliff Ridinger's GS350 Fsport before being painted weeks later.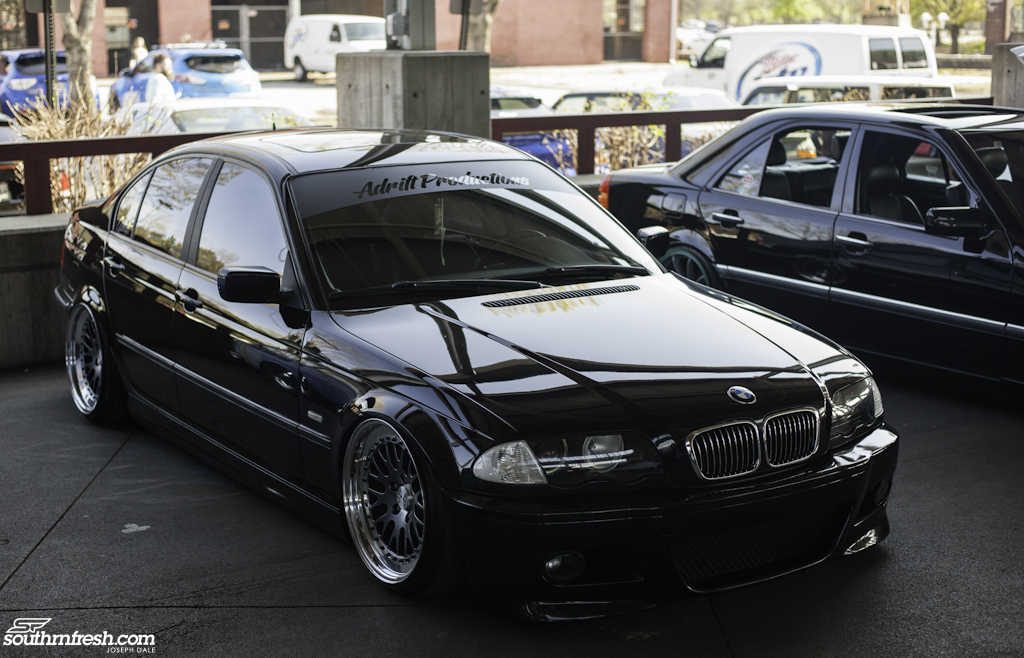 Back when Import Alliance  was a one day event, and we would hold our IA pre-meet called Welcome To Atlanta every year.  I met a group of guys from Chattanooga, and over the years they became the regulars here in Georgia.  And we would always get together when we were out of town at other events.    Mason Gavin, Brad Robinson, Matt Best, and Ethan Watson put together Adrift Productions . And started to put out some quality content.  The site put Chattanooga and the surrounding Tennessee area on the map.  We started to see all kind of quality pop up out of the region.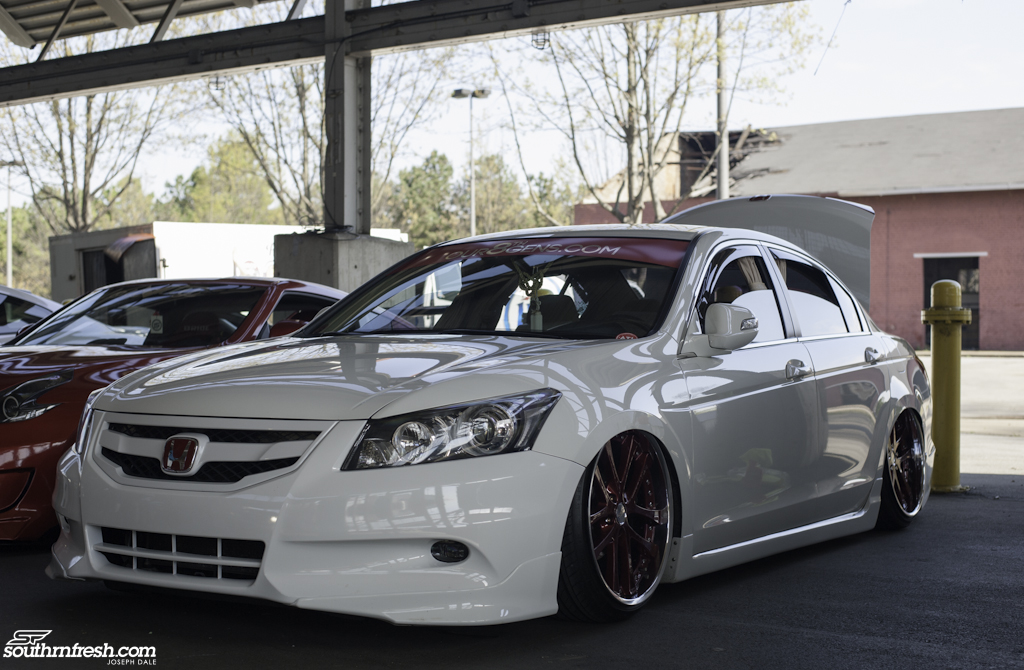 Brian Taylor's Accord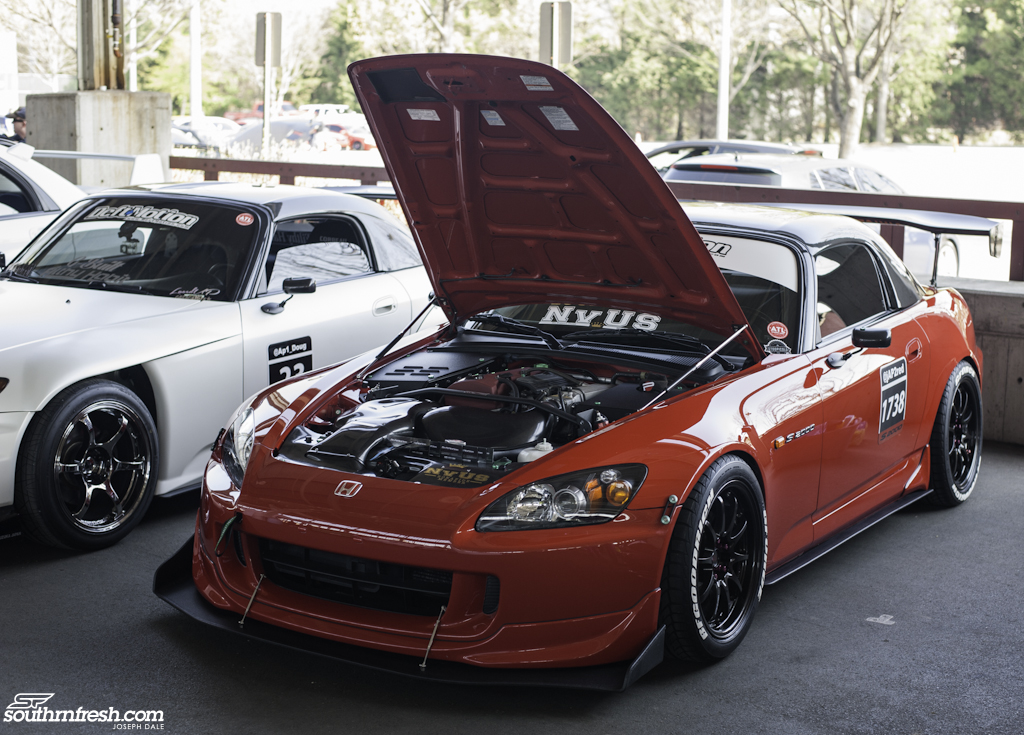 Anything that we put on or were apart of they had supported 110%.  Mason had always spoke about having some sort of event in his hometown for awhile.  But putting on a event in your hometown is the hardest.  Because its pretty much a gathering for people who live in the area and surrounding cities.  But you have to be sure that you represent your home best, so it makes people outside of that region want to come and experience it for themselves.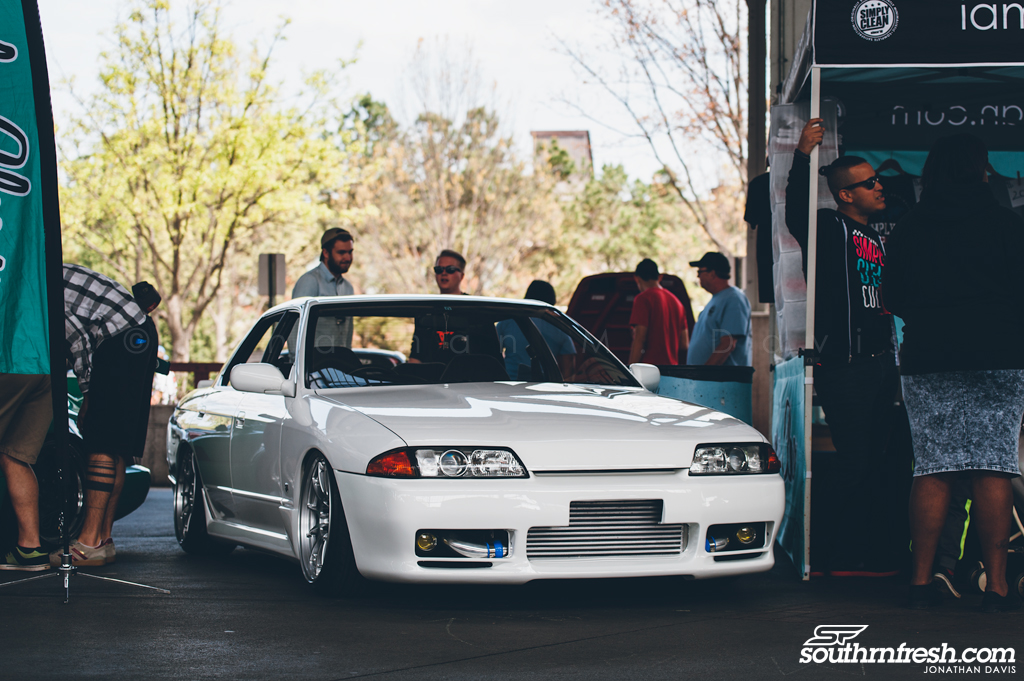 Seeing this event evolve from a conversation to reality was the real treat.  We know the time and stress involved with holding any type of event.  And it does not end until the place is empty, and everyone has gone home.  Its a tough balance to keep the vendors happy, attendees busy, and everything organized.  The vendors were setup right on the front row so that everyone walked by all the vendors without having to stray away from the row of cars.  The selection of cars kept the attendees busy.  Instead of a quick walk by glance, I noticed people really taking the time and look over the cars in the pavilion.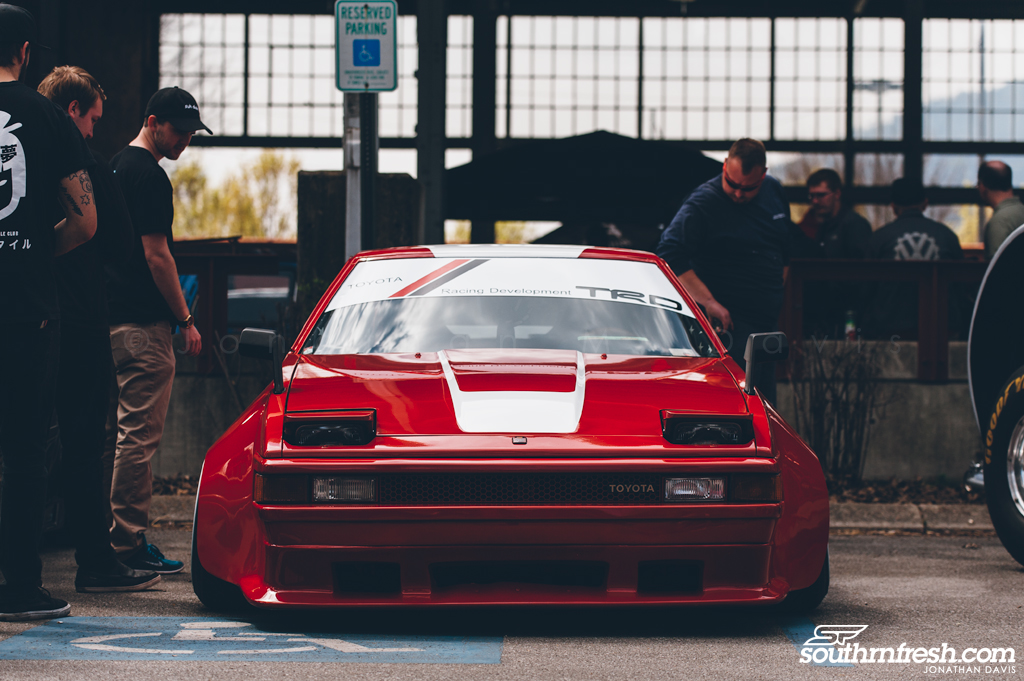 Last thing that you want to do is make people feel like they have wasted their time coming to your event.  We all like to come out and show off our vehicles, and chill for the most part. The Riverside Chattanooga event felt like we were invited over to a family members house.  There was staff everywhere, and the team constantly came by and checked on the vendors and made sure everything was going smooth.   The team put a lot of emphasis on setting up the pavilion with space in mind so that people can actually see the car without them being parked on top of each other.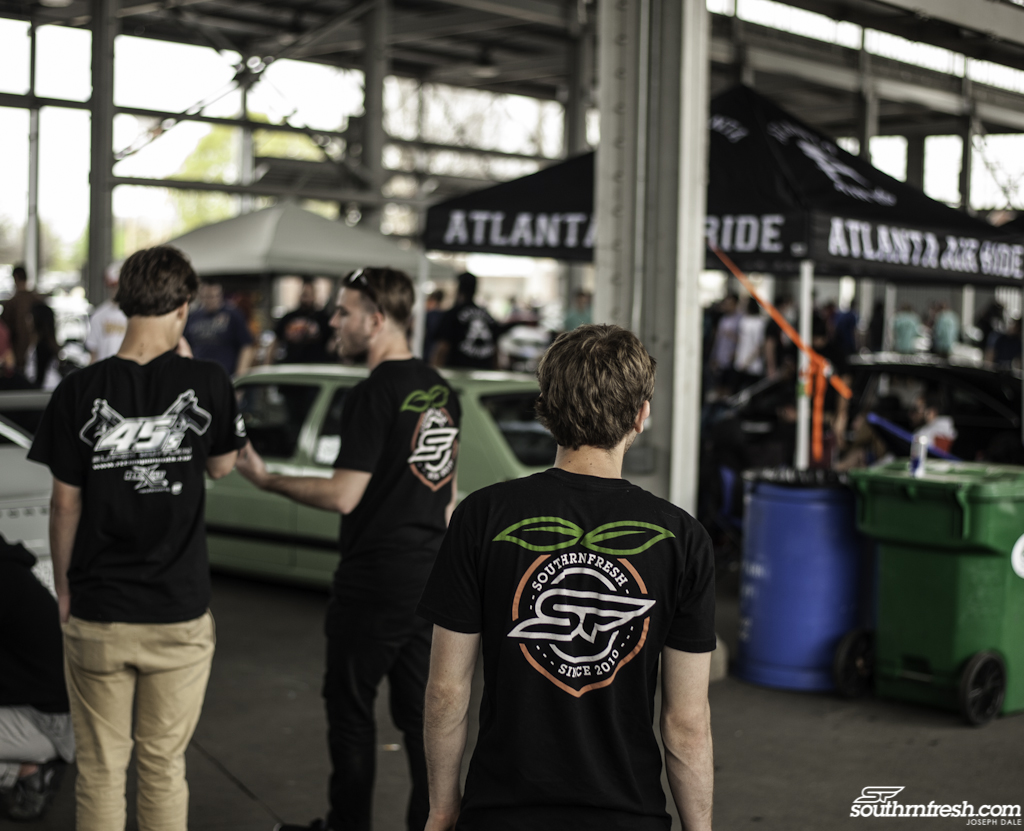 We only sold 50 of these shirts, but we saw at least 5 of them being worn that day.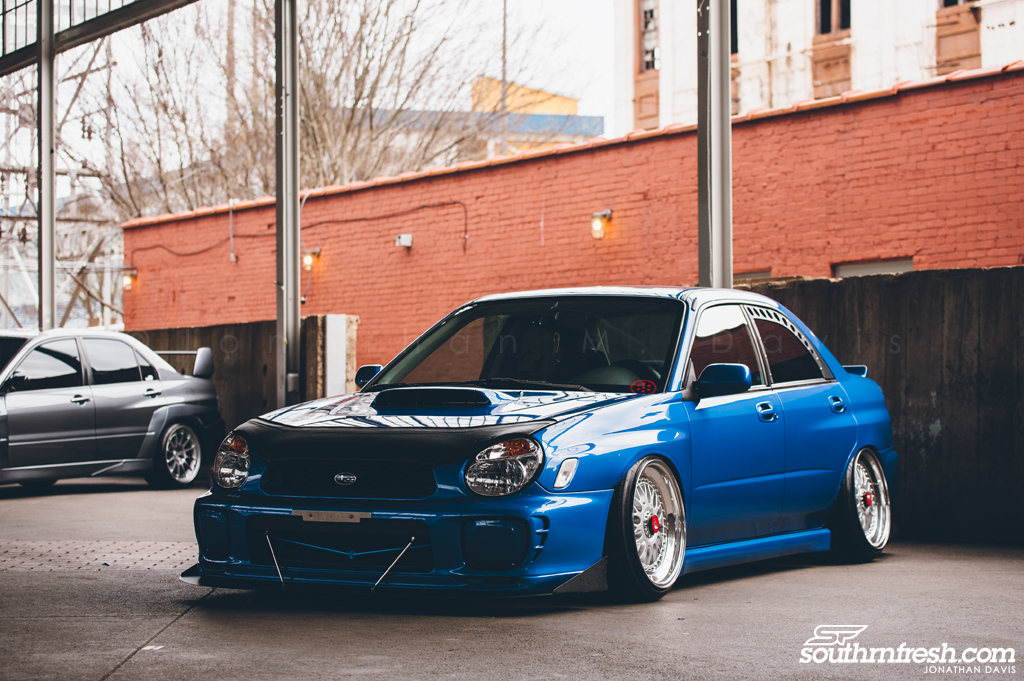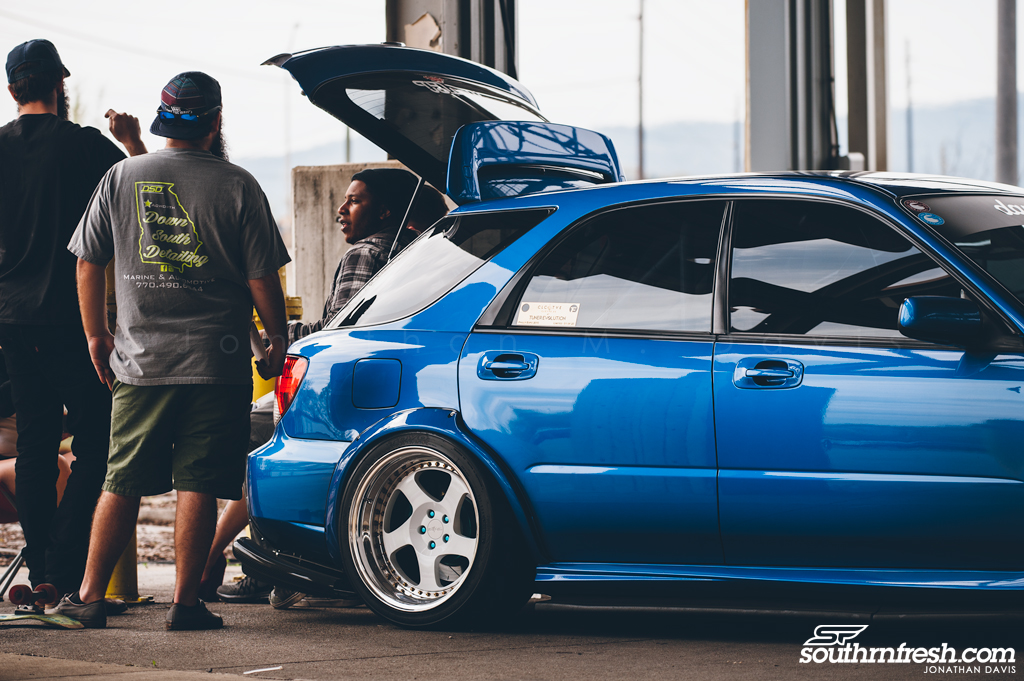 Most of us from Atlanta had arrived in Chattanooga the day before for the pre-meet at Bitter Alibi.  Chattanooga is only about a hour and a half away from Atlanta, and most of us could have made the trip in a day.  But being able to get on the road for a quick trip is part of the fun.  Back when we had Import Alliance Summer meet in Nashville, we truly only went to chill with friends out of town for the weekend.  Those vibes had returned for the weekend in Chattanooga.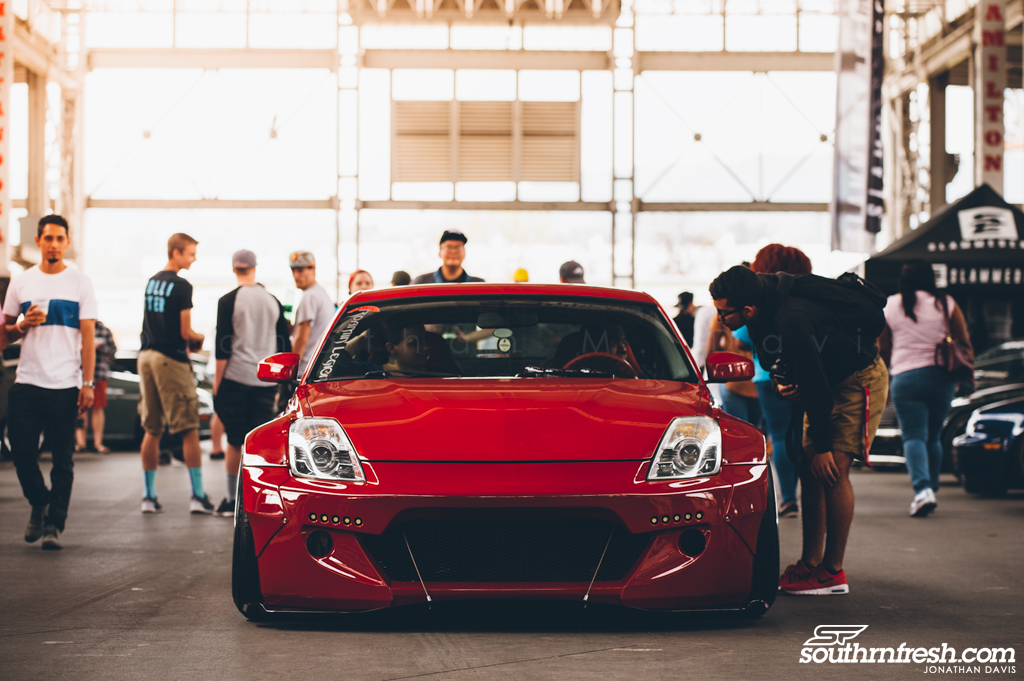 Rocket Bunny 350Z from Roaming Legion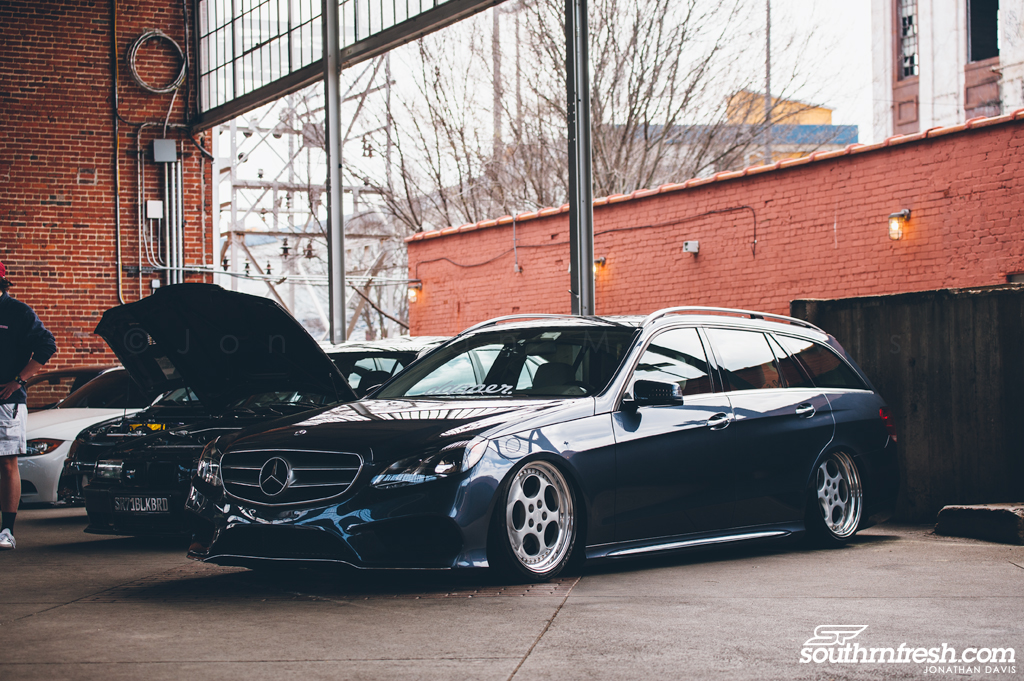 Domenic's bagged E-Class Wagon on Rotiform STR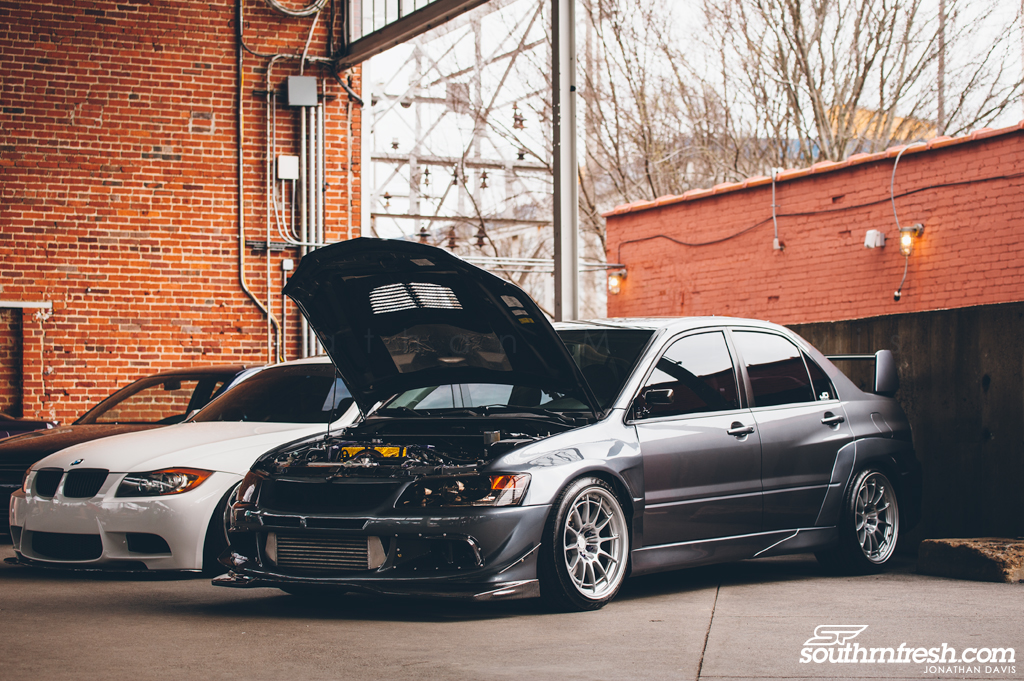 Voltex widebody Evo on Enkei NTo3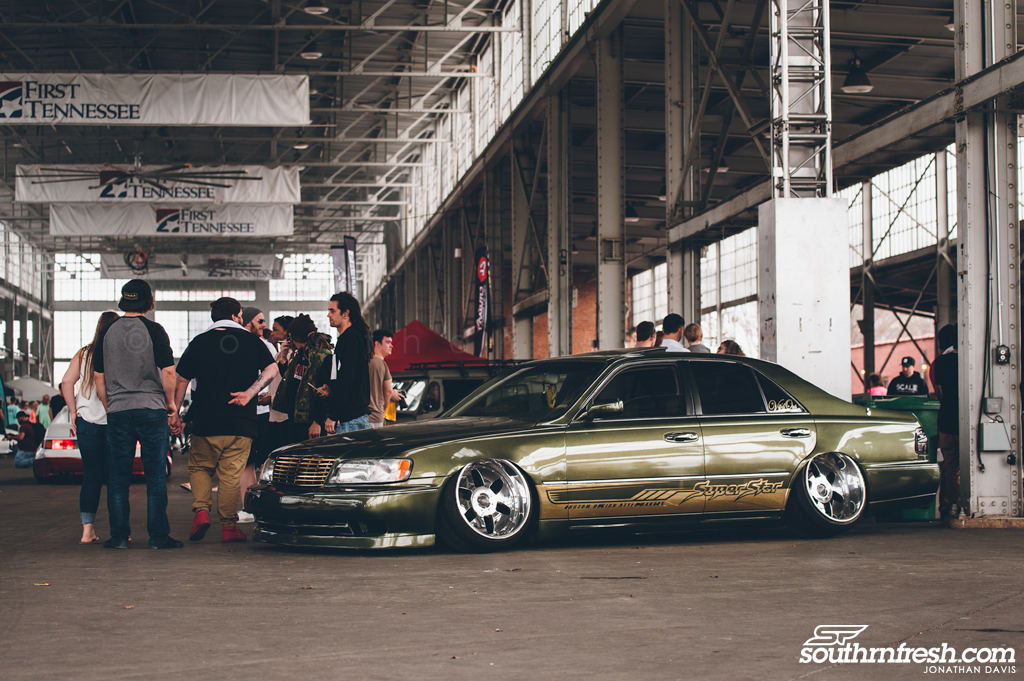 At the time Scottie's Q45 was fresh out of the paint booth..

Stephen Stern's G35 Sedan from Infamous Society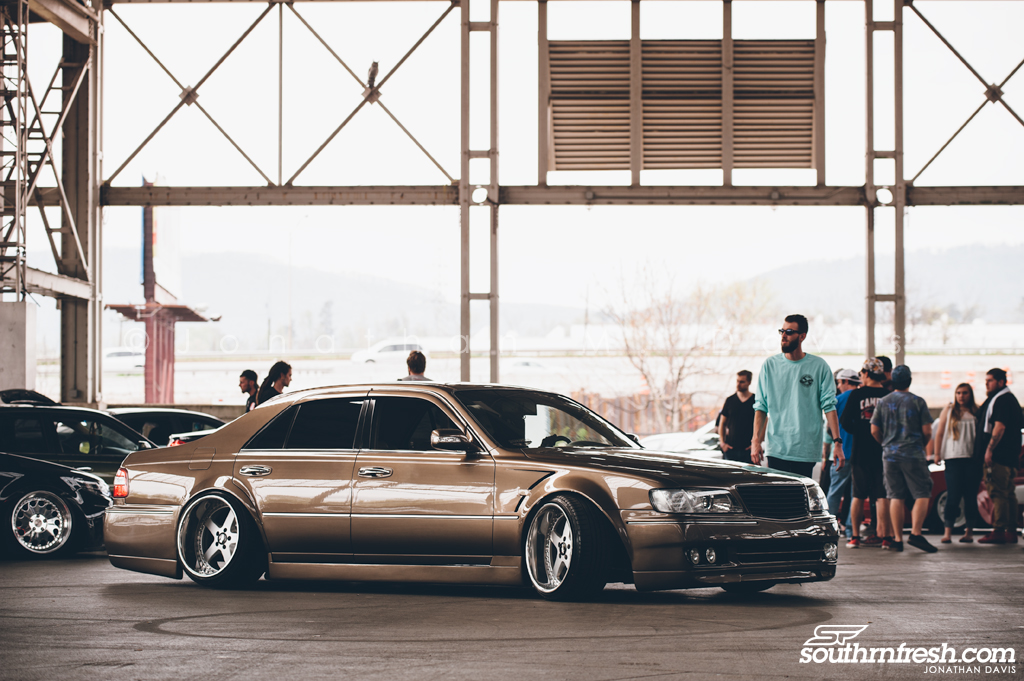 Larry Young's Q45 from Infamous Society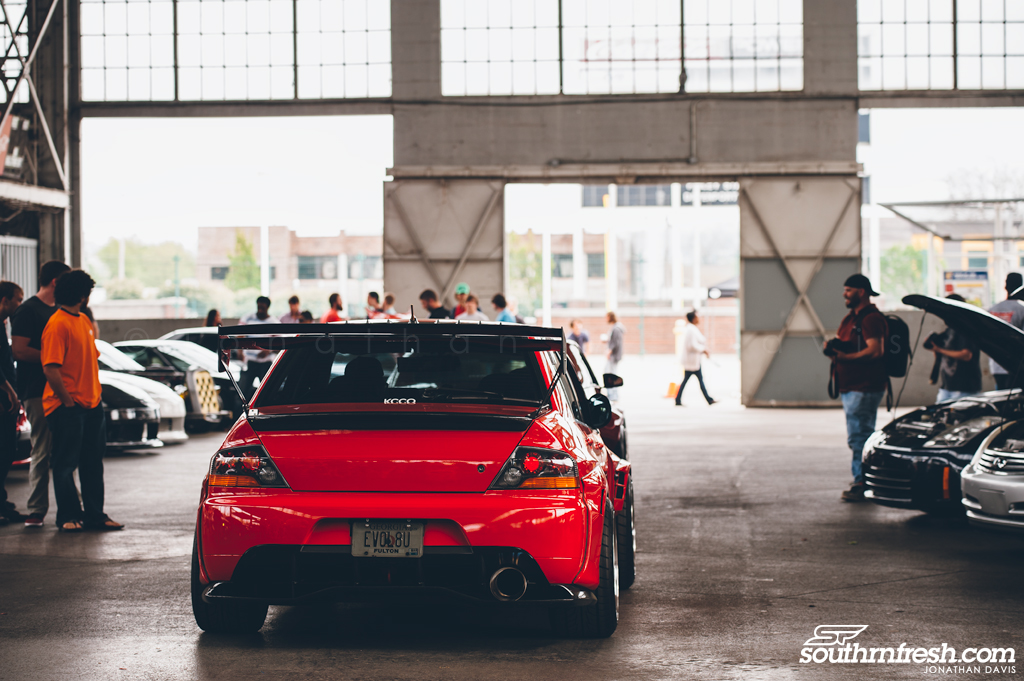 The event was great, and gave hope that there are groups out there, that can put on a event worth attending.  Even though there may have not been any  drifting or special activities involved.  The weekend was memorable for us and everyone that attended.  Based on the presentation and hospitality of the staff and the city.  The event had paid parking, but was free for spectators, and the pavilion was pretty much full of walk through traffic all day.  The local news outlets had written about the event in the weeks before, so I am sure that it helped with attendance.  Because outside of the event the city was almost a ghost town compared to what we are used to in Atlanta.  I would like to give personal thumbs up to everyone involved with this event.  I wish I can name everyone, but I would more than likely forget someone, but you all know who you are.  We look forward to Riverside Chattanooga 2017.  
CHARLIE BANKS – RIVERSIDE CHATTANOOGA VIDEO
COLE YOUNG – RIVERSIDE CHATTANOOGA VIDEO