Photos By: Luke Munnell, Khris H., Justin Black, Joseph Dale, Jaron Cole 
Another year, and another great event with our friends at Streetdriven.  The last 2 years we have been in great debt to the guys at Streetdriven for bringing us along for their Atlanta stop.  Together we have set the standard for events, taking the regular parking lot meet and making it entertaining for the whole family.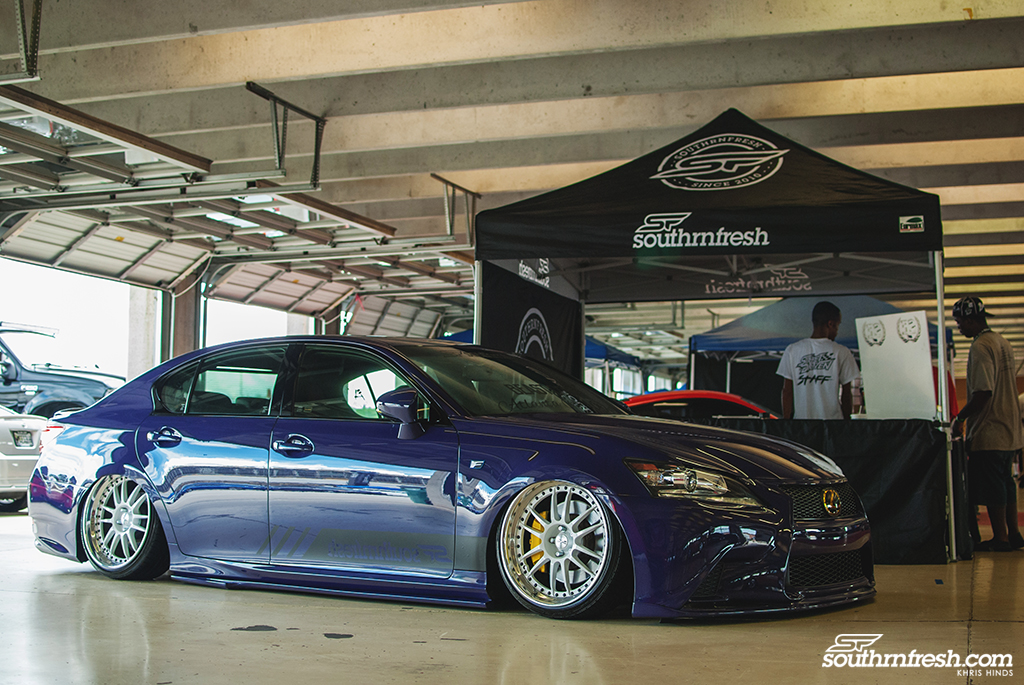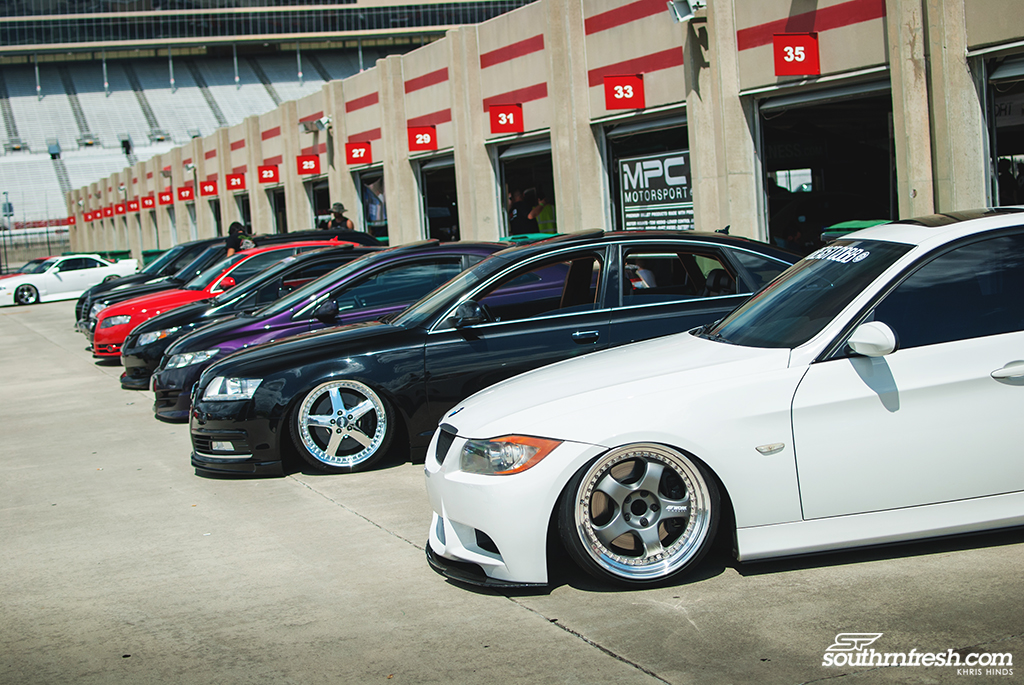 Many people were confused about this years name being Southrnfresh Showcase rather than Southrnfresh 6.  We wanted to preserve the continuation of our annual events, and focus on bringing what we can to the table for this years Atlanta stop.  So we came up with the idea of Southrnfresh Showcase so we can be sure the vehicles are properly represented when we partner with large events in our city.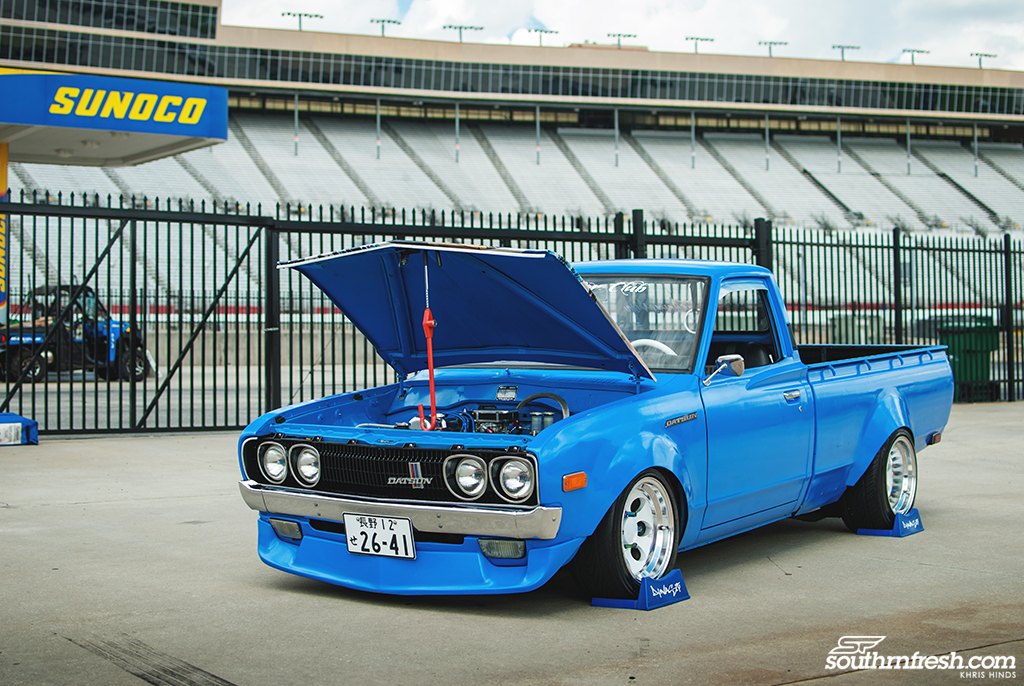 Once again we did give out awards to participants.  I made a bonehead mistake and lost all photos of the awards, and photos of the winners with their awards.  But we managed to salvage the photos of the winners in no particular order.  Juan Carias' Datsun 620 was one of the recipients.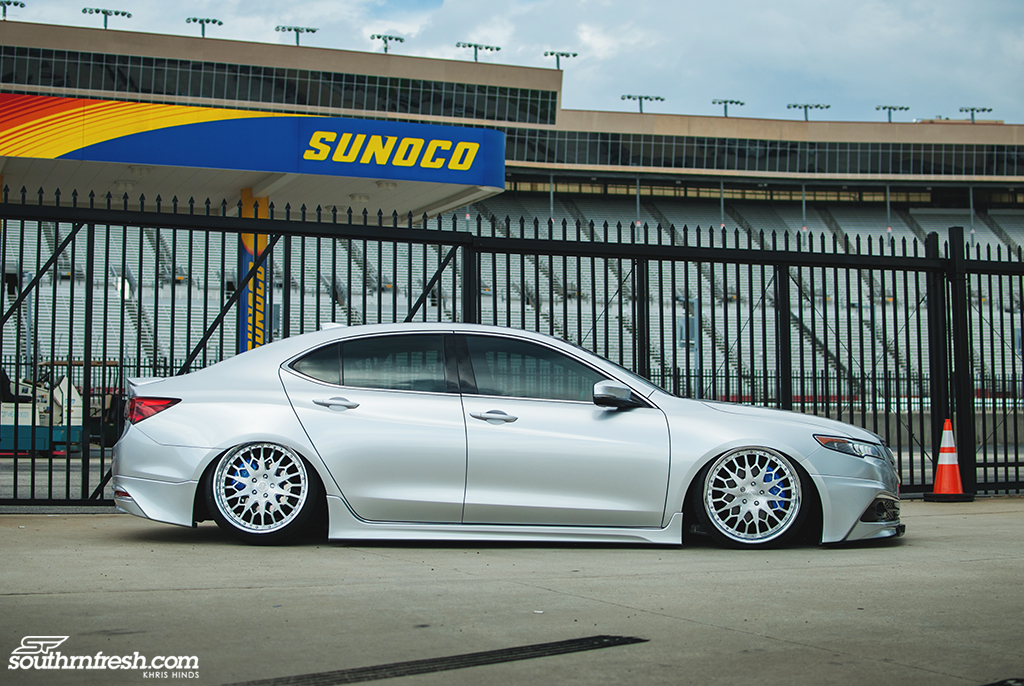 Andre Rice's Wrapped/Bagged Acura TLX on VIP Modular VX110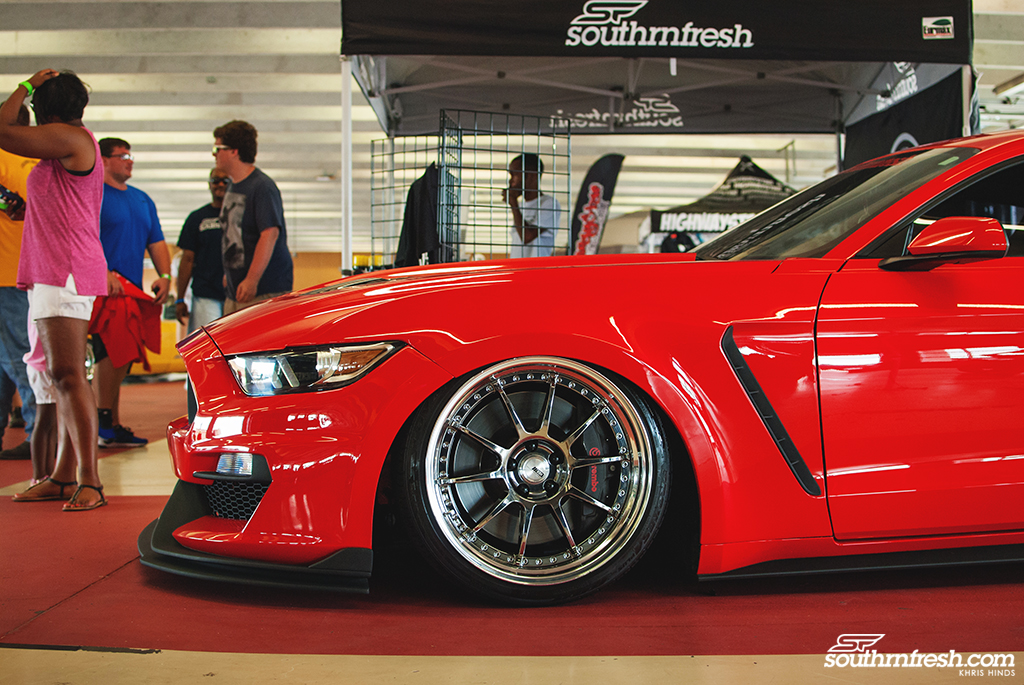 Michael Poole's Mustang GT on Air LIft Suspension – GT350 Front Conversion – SSR SP3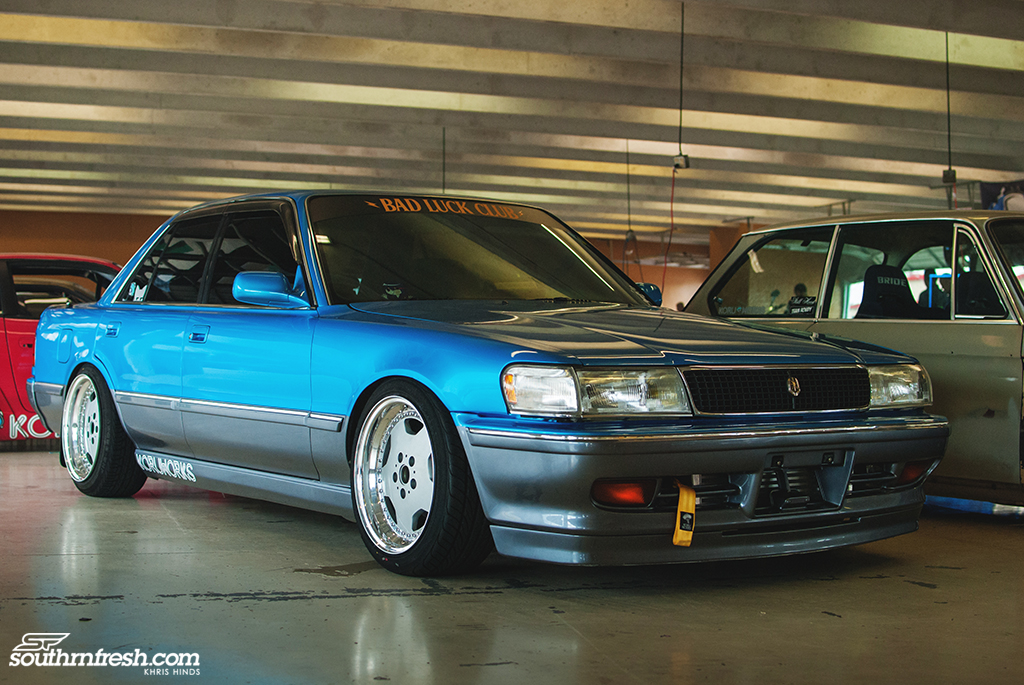 Tyler Clayton's Toyota Cressida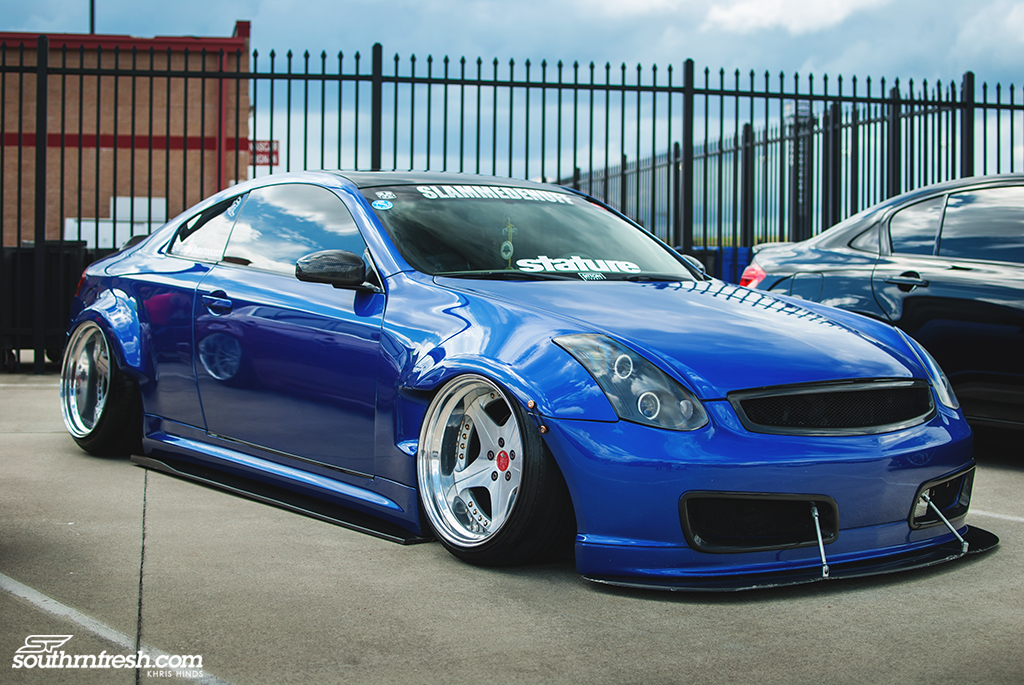 Junior's Infiniti G35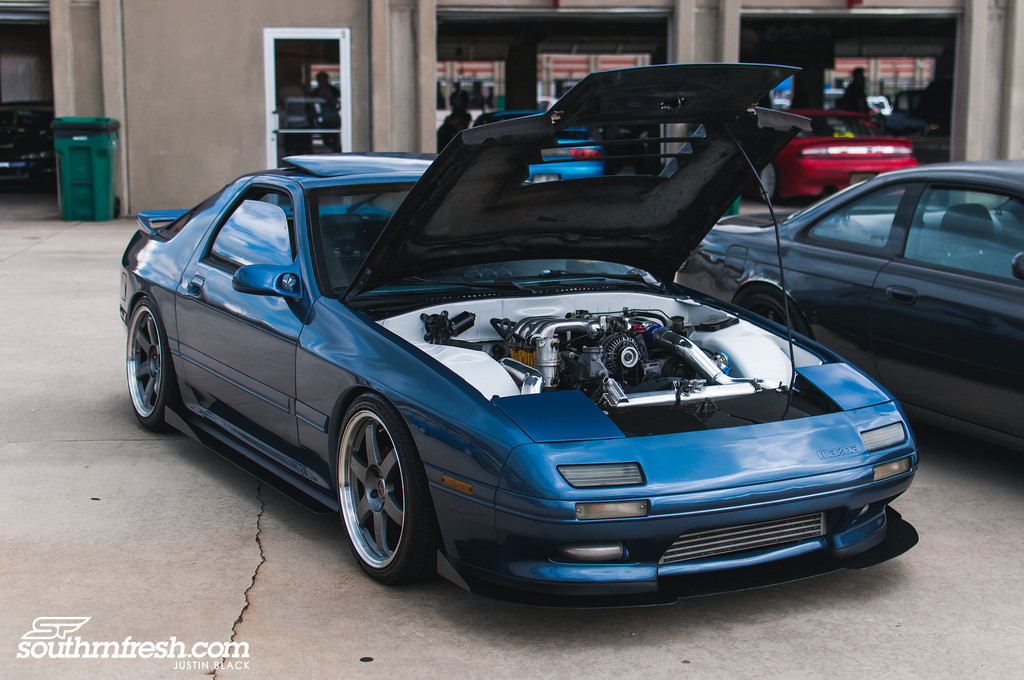 Sean White's Mazda RX7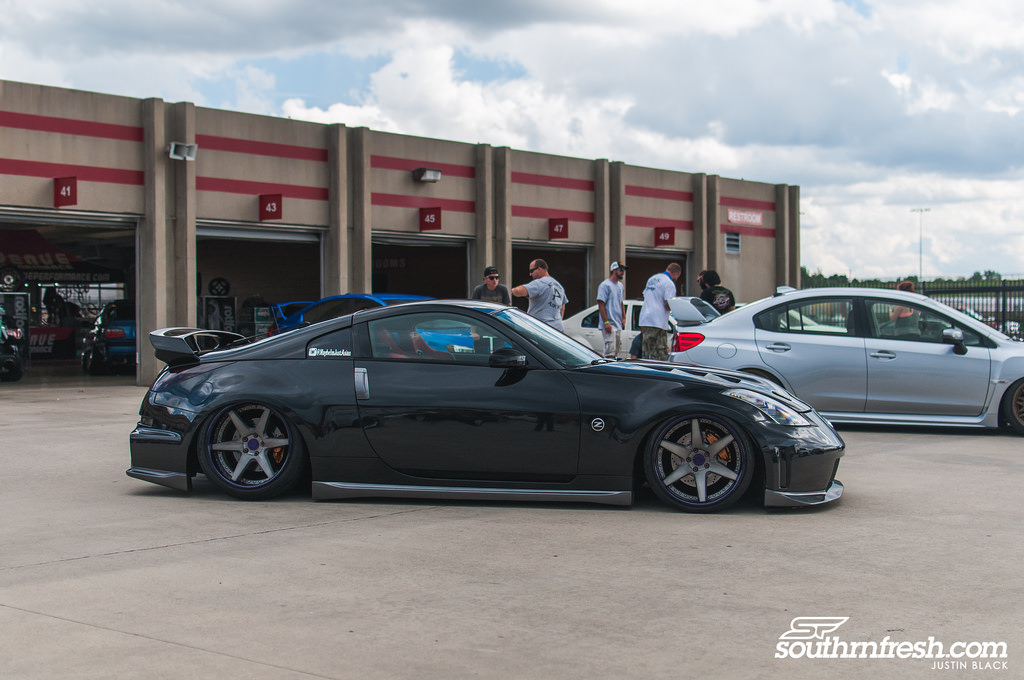 Sinh Nguyen's Nismo 350Z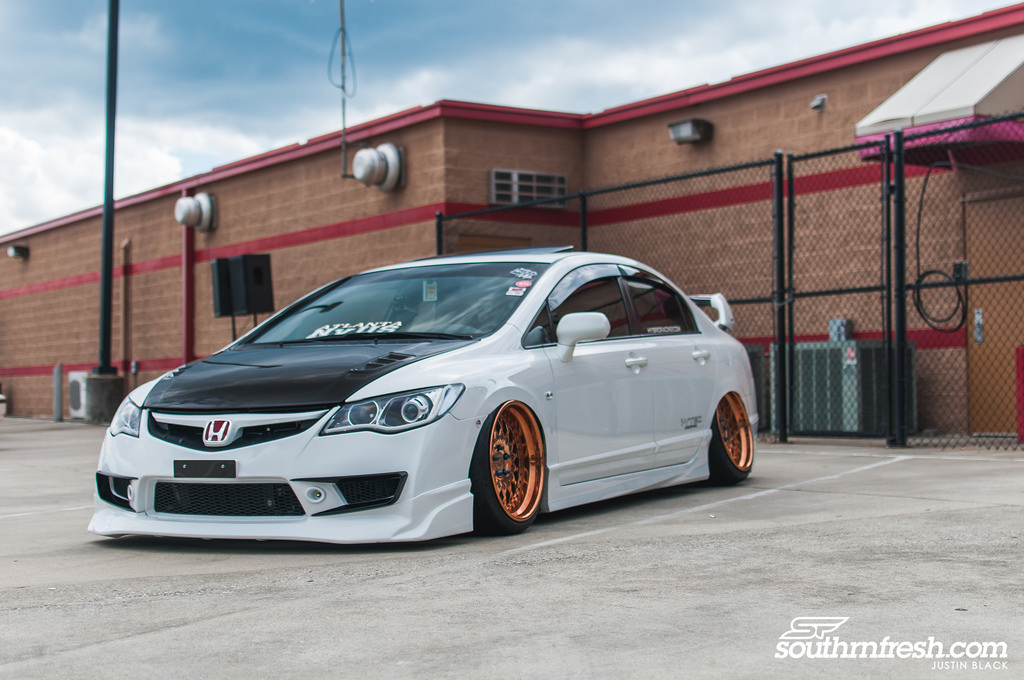 Mario's Civic Si Sedan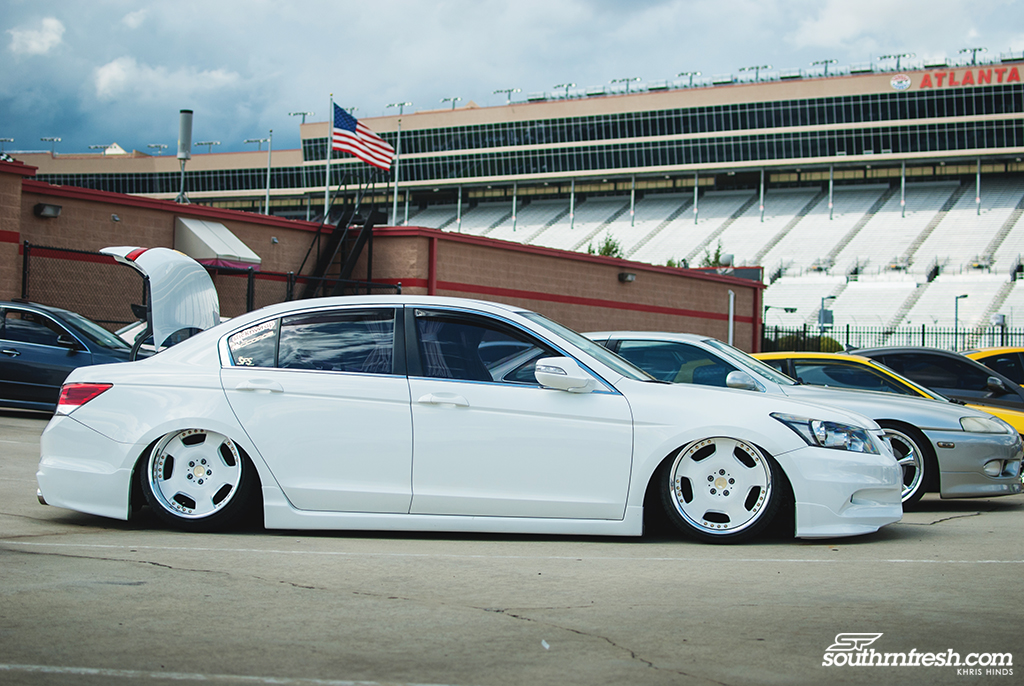 Bryan Taylor's Honda Accord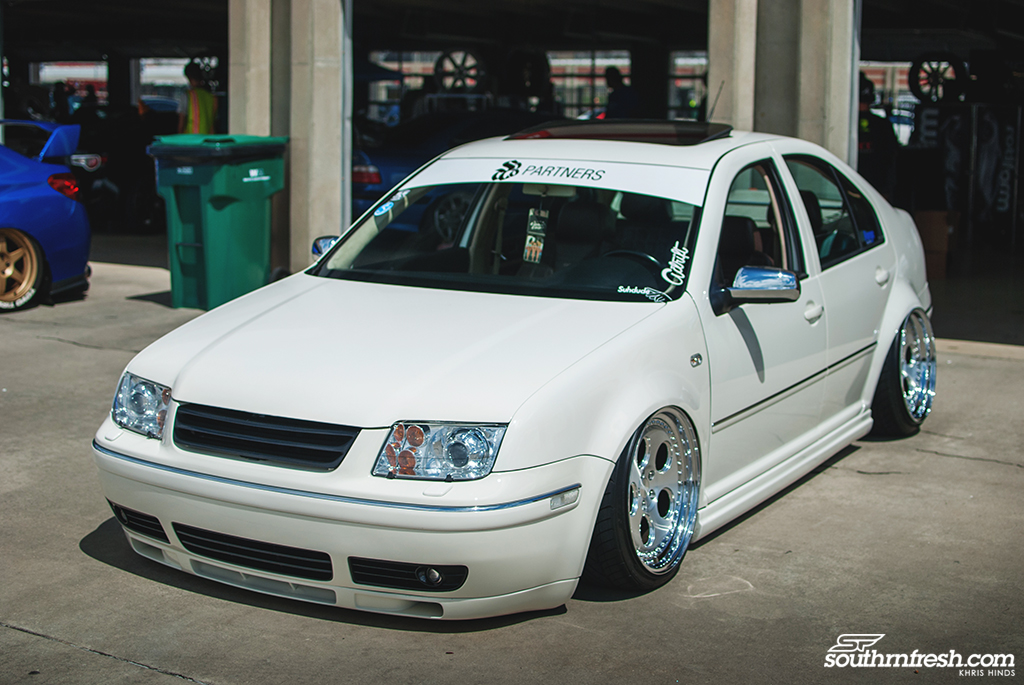 Brandon Smith's Jetta
The cars shown above all received Top 10 awards.   Its really frustrating to loose those photos of the owners holding their awards because they are the ones that are most important to us.  The awards we give out go a little deeper than just having a nice car.  We give them out based on the owners participation throughout the year.  These winners are always the first in to the events, and the last to leave.  And always bring their best no mater how big or small the crowd.
Below are a few of the attendees from the Showcase area.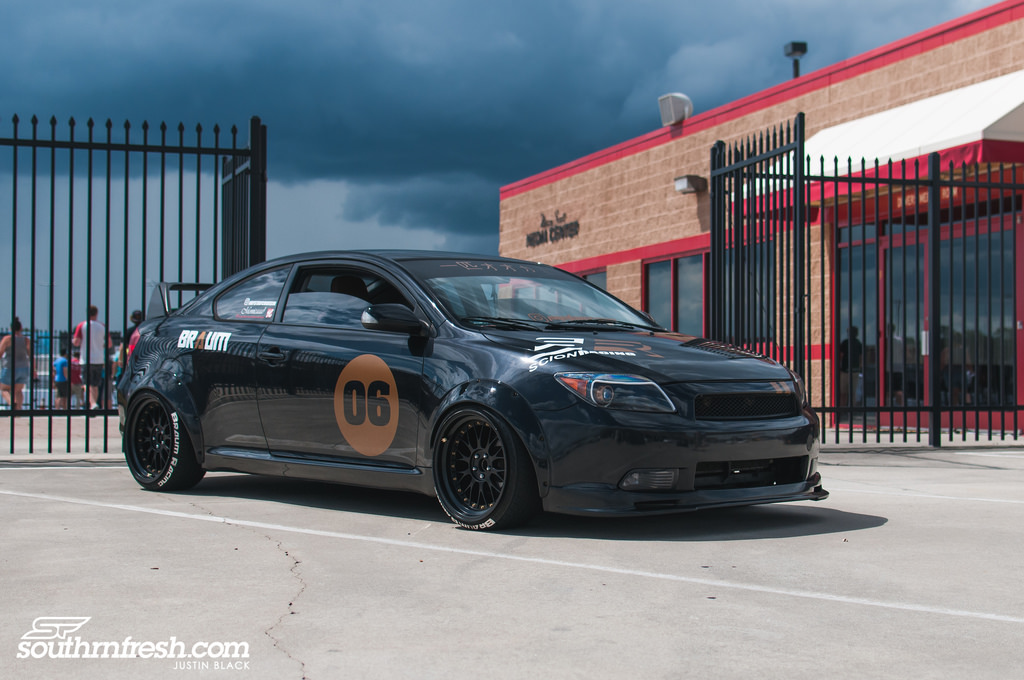 Jathan Johnston's Scion TC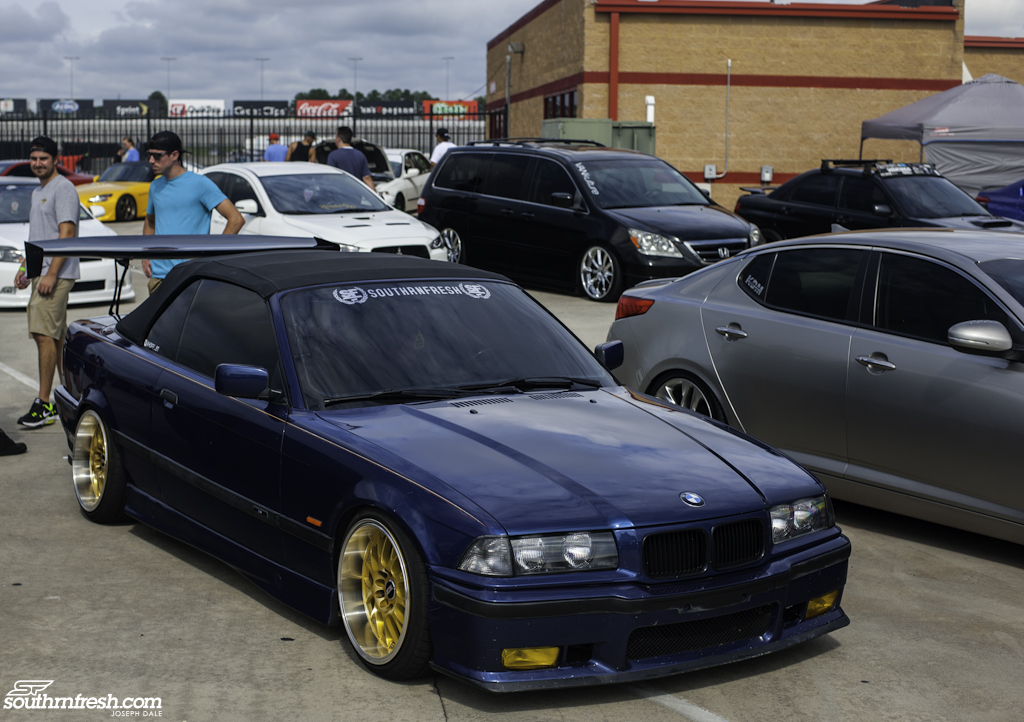 Drew Hoffman's 3 Series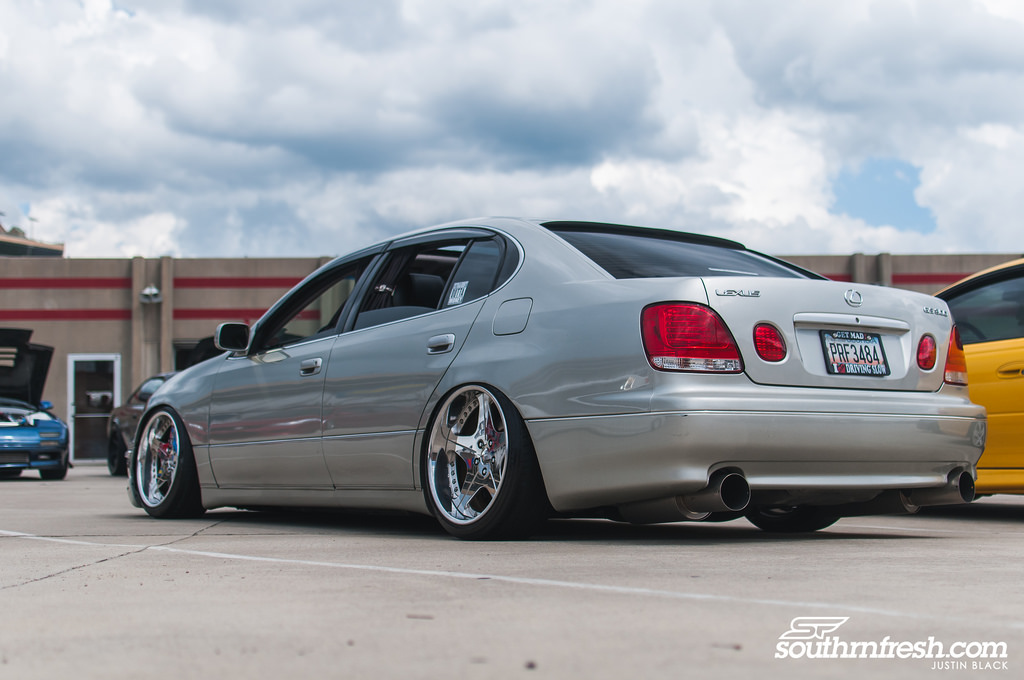 Sethang's Lexus GS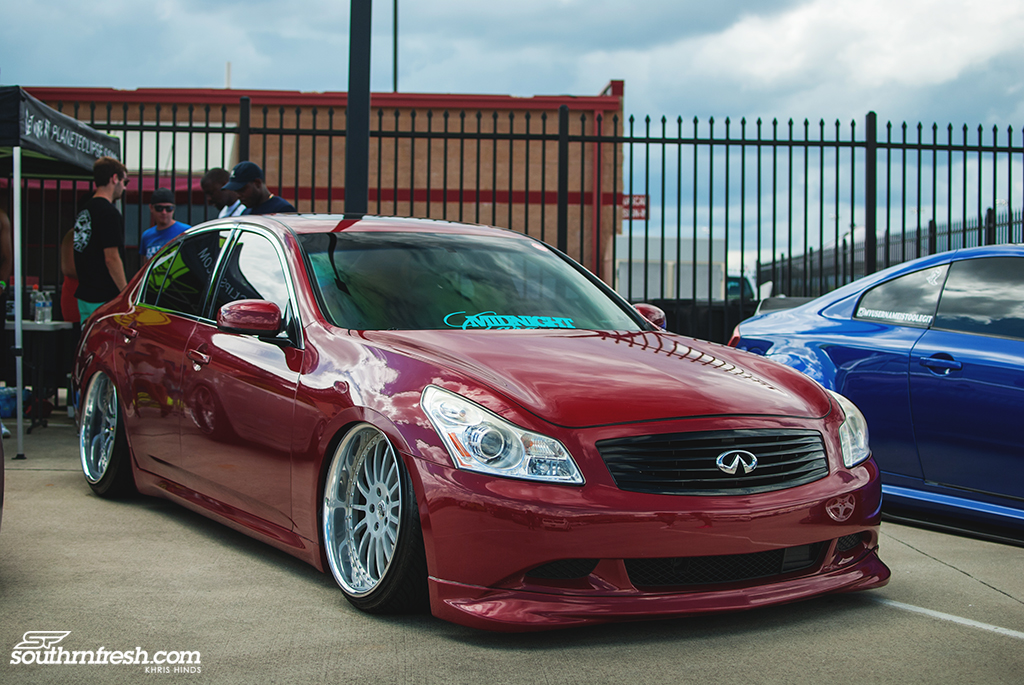 Drew Sparks Infiniti G37
Bernie's Nissan Altima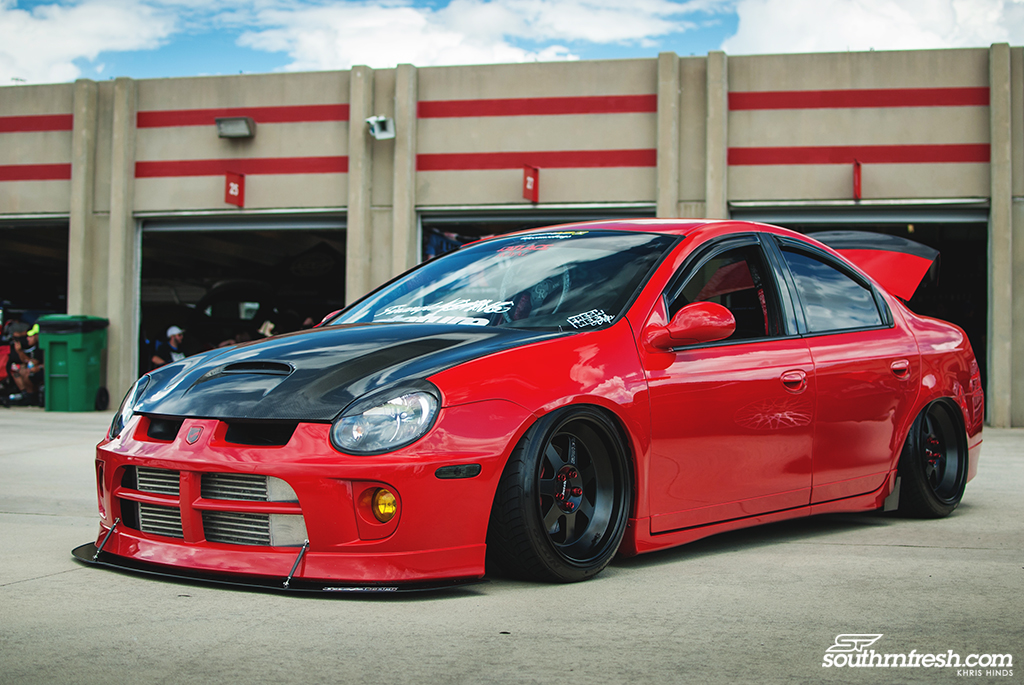 Izzy's Dodge SRT4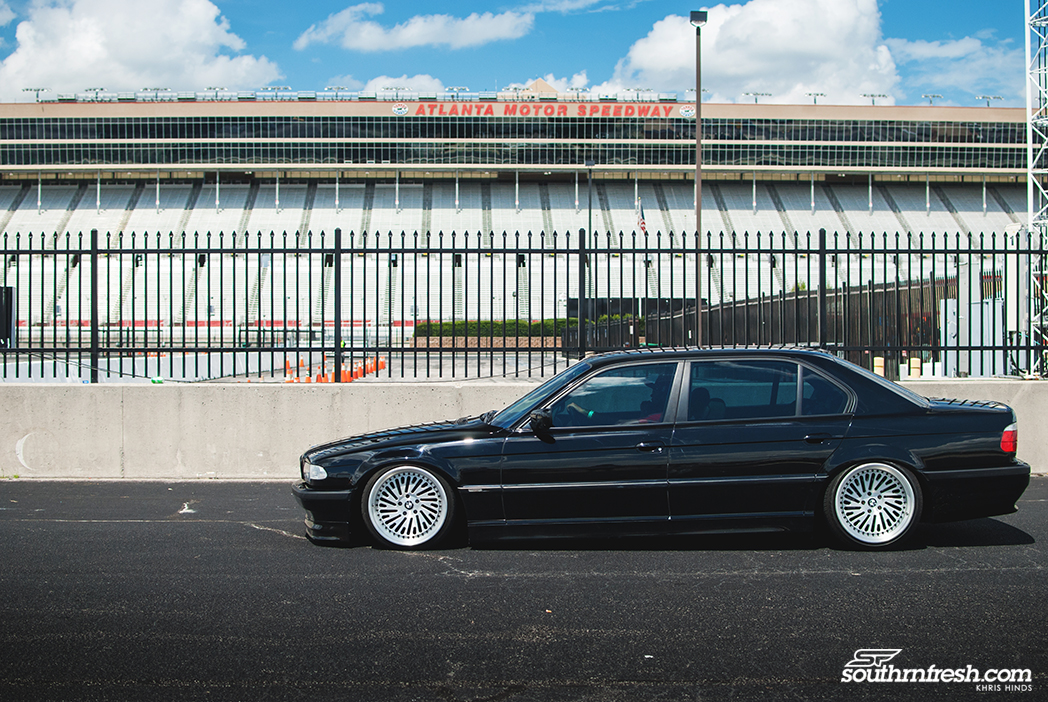 Donzarelly Wilseano's bagged 740
A special shout out to some personal friends of mine, that no matter what make it a must to come out and show support to any event we have no matter where, how much or when.  The best thing about these type of friends and supporters they never ask for hookups or special treatment.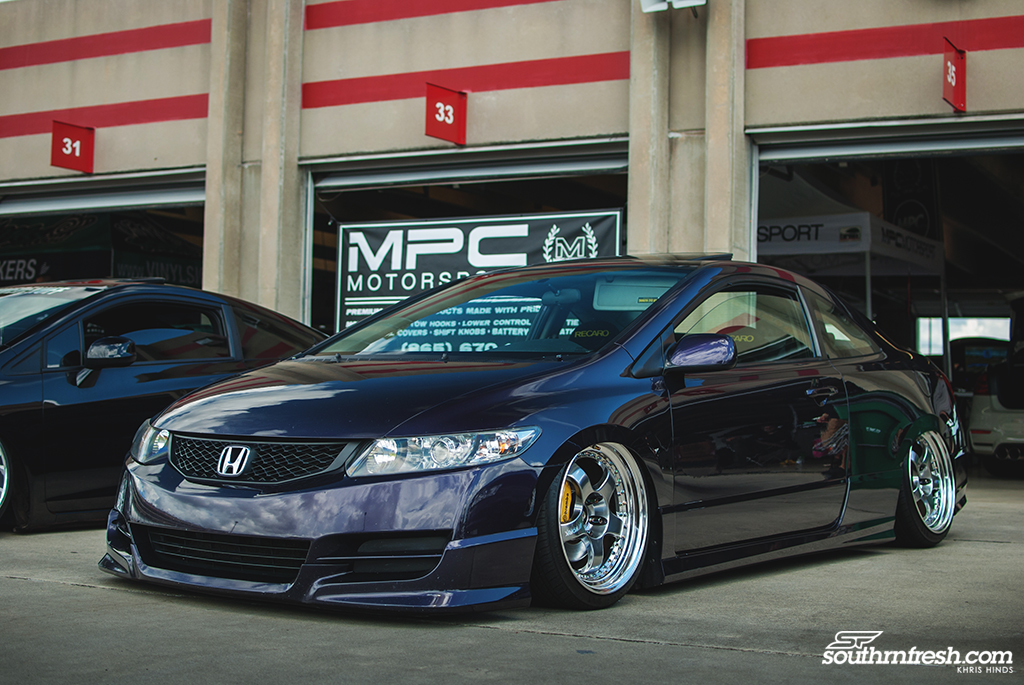 Charles Smith Civic Si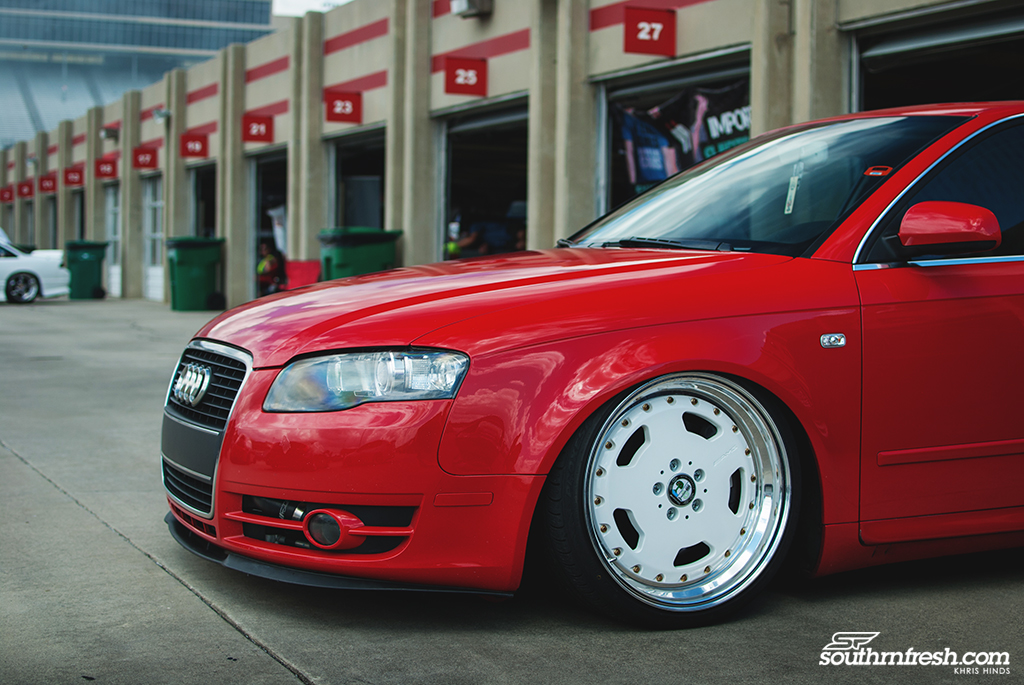 Allan Ibarra's Audi A4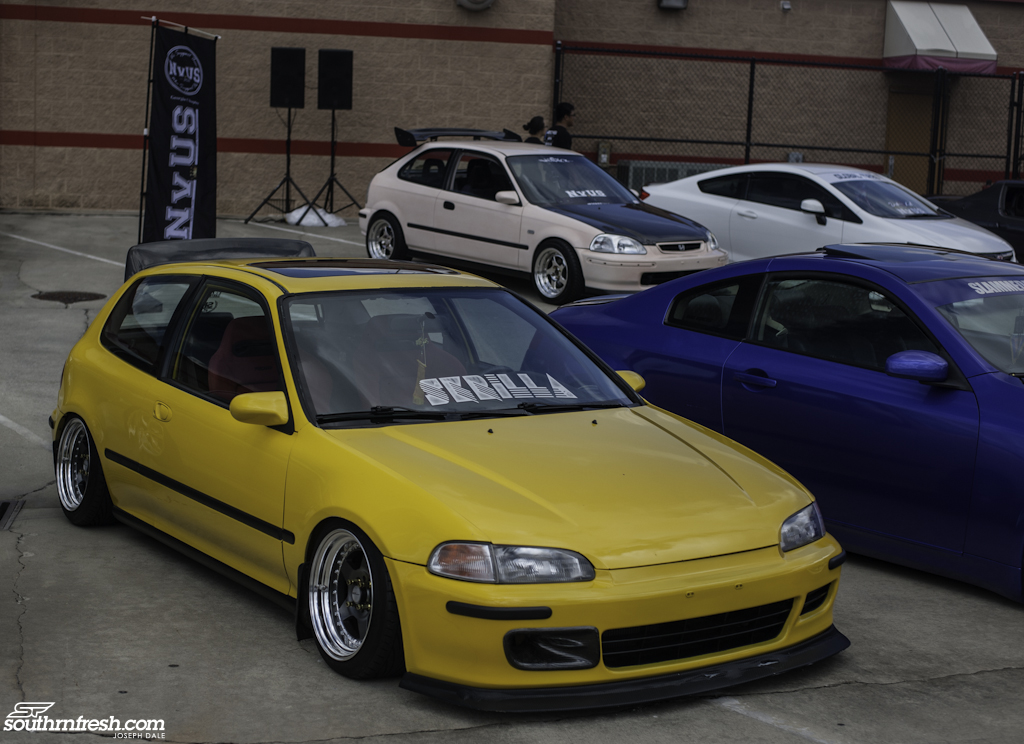 Jonathan's Civic Si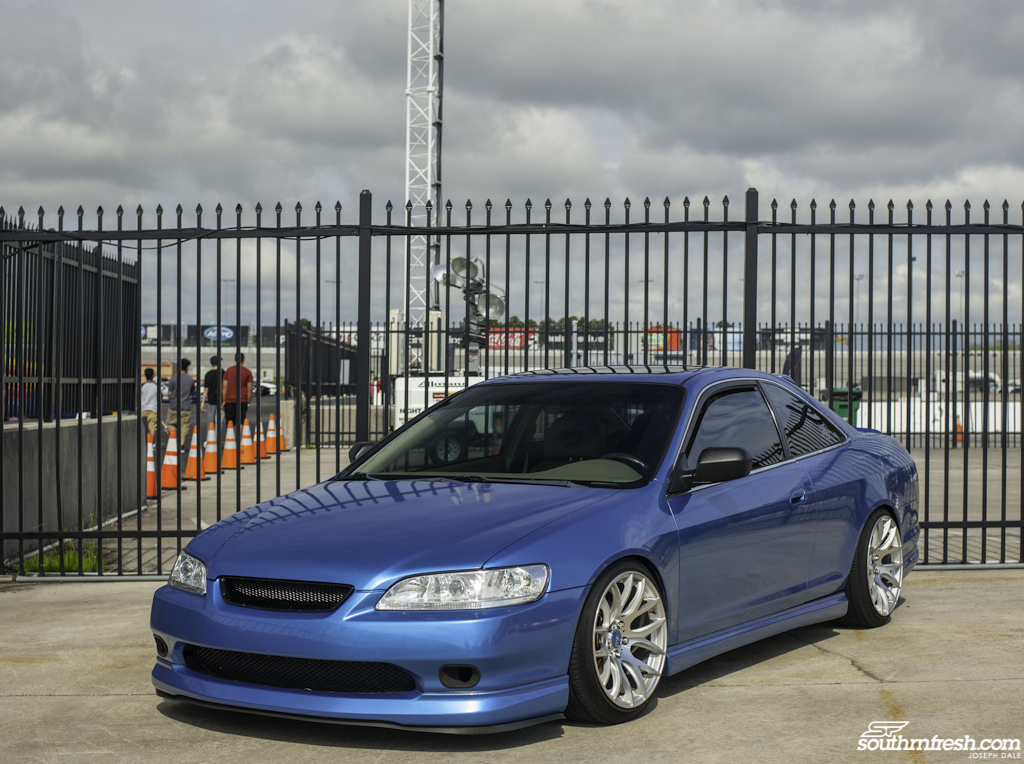 Jonathan Booth's Accord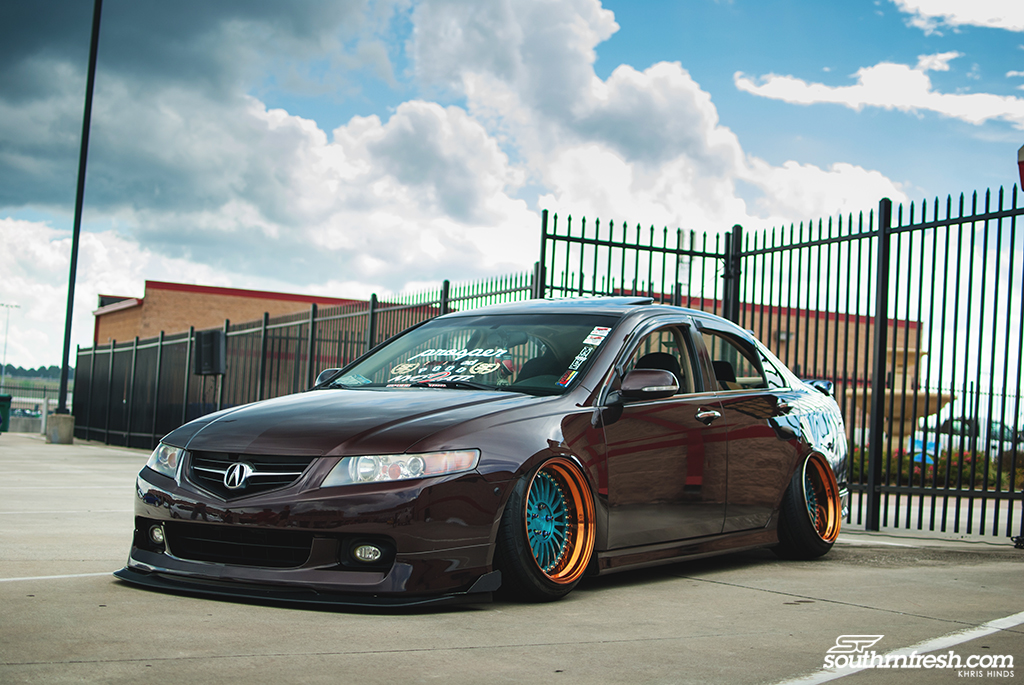 Courtland's Acura TSX, many may have seen a video of a white TSX pulling into a parking lot and the owner having to remove the front bumper to get in the driveway.  Well this is the same car.  Anyone that has ever known Courtland knows that he has been dedicated to the low life every since he had his old DA Integra.  Not sure how he keeps the car in one piece riding static..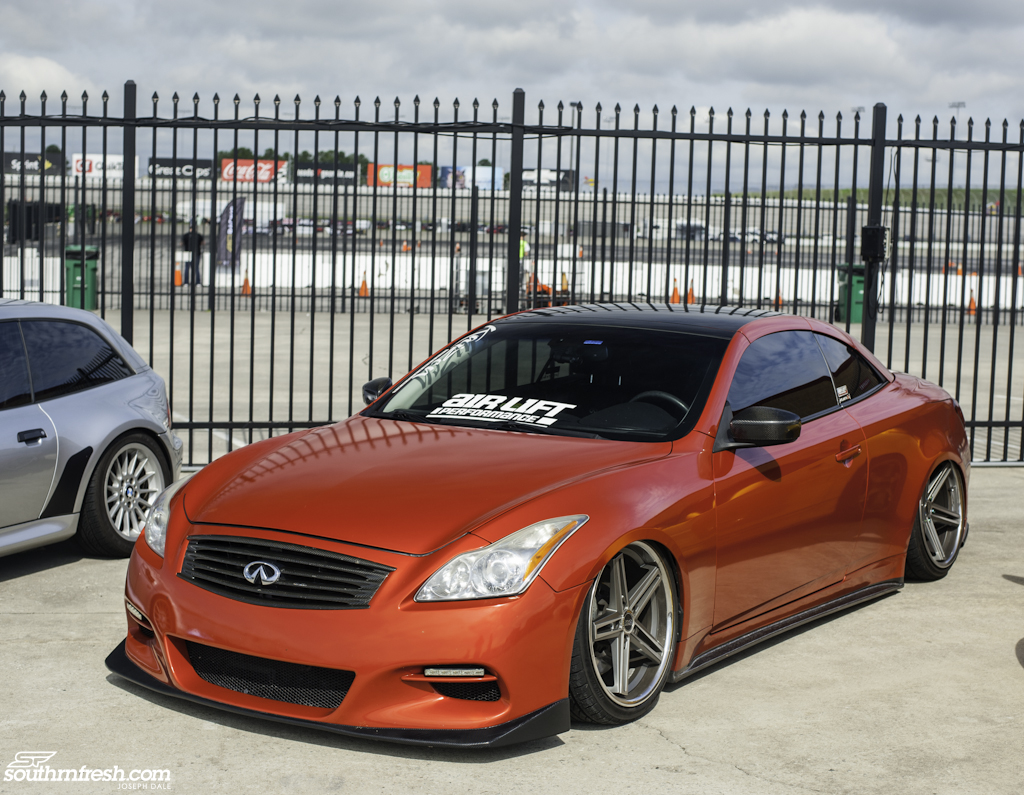 Lee Vermont's G37 Coupe Convertible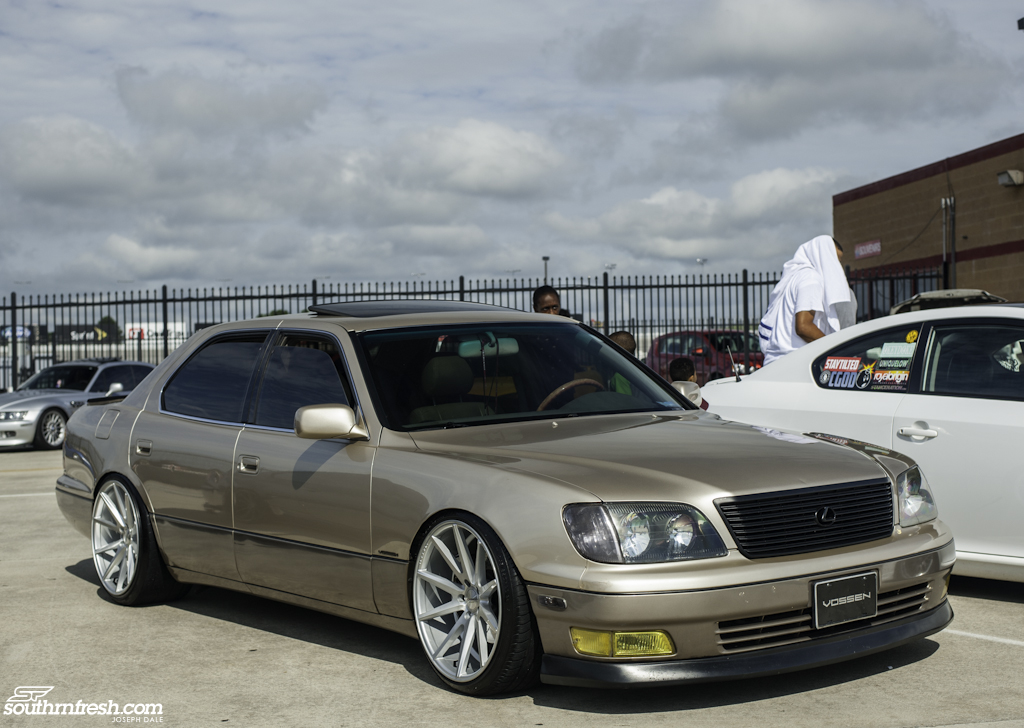 Ramone Stewart's LS400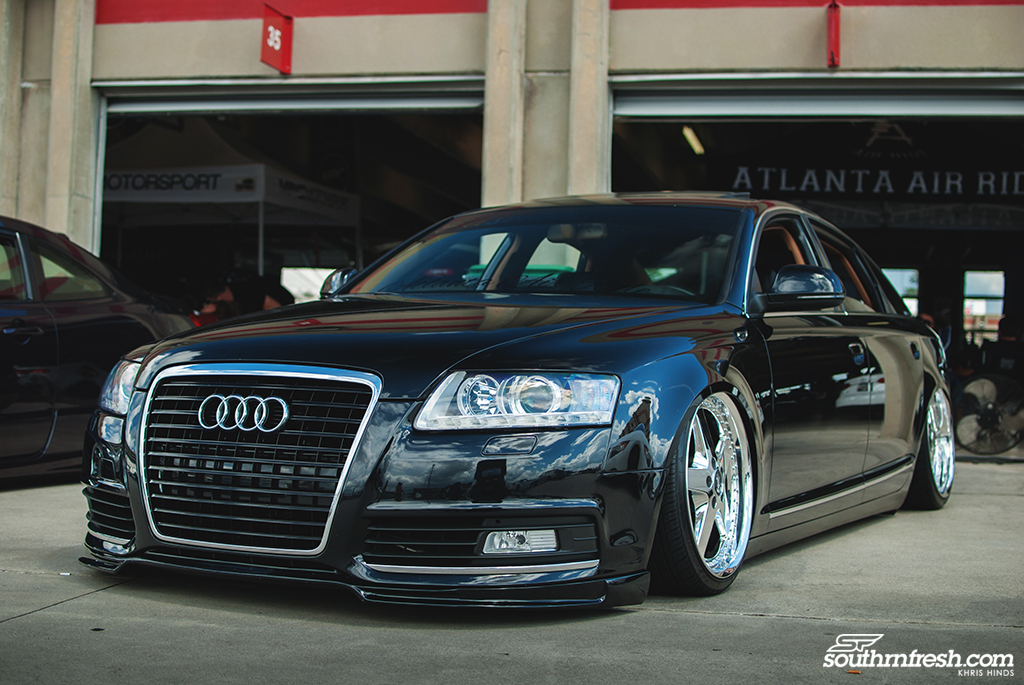 Matt Mummert's Audi A6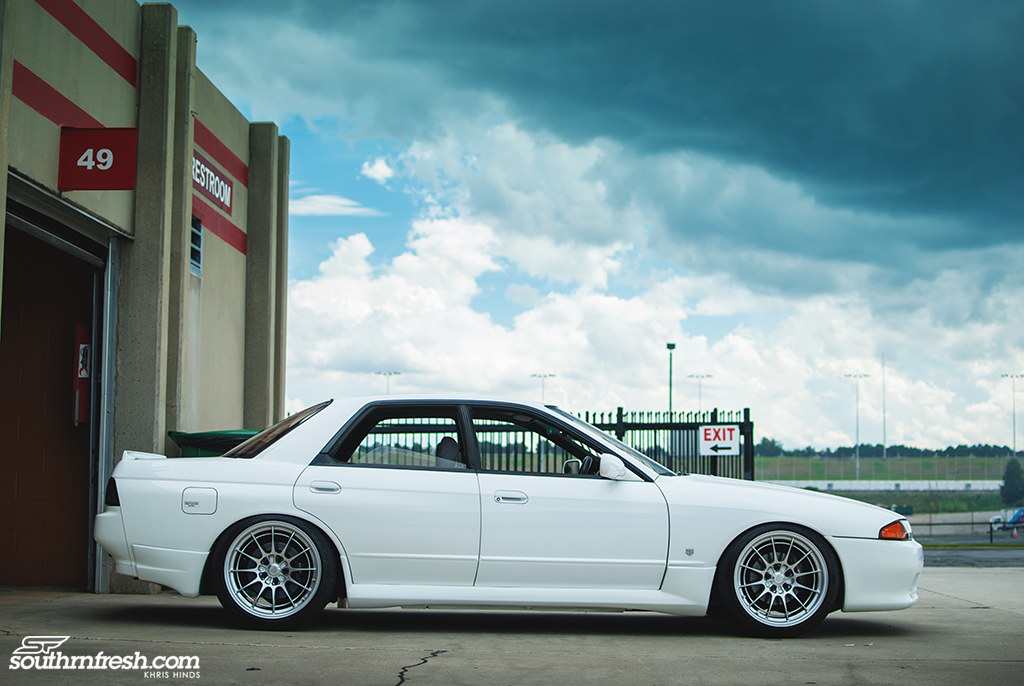 CJ Gann's R32 Skyline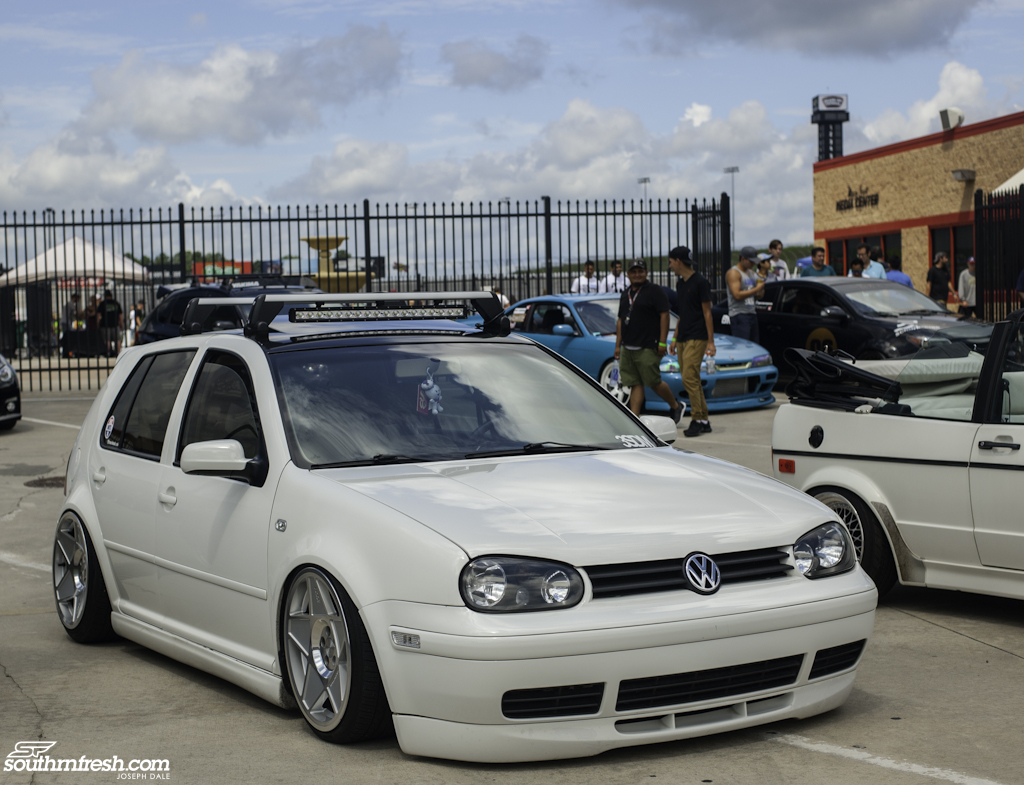 Will's Golf MK4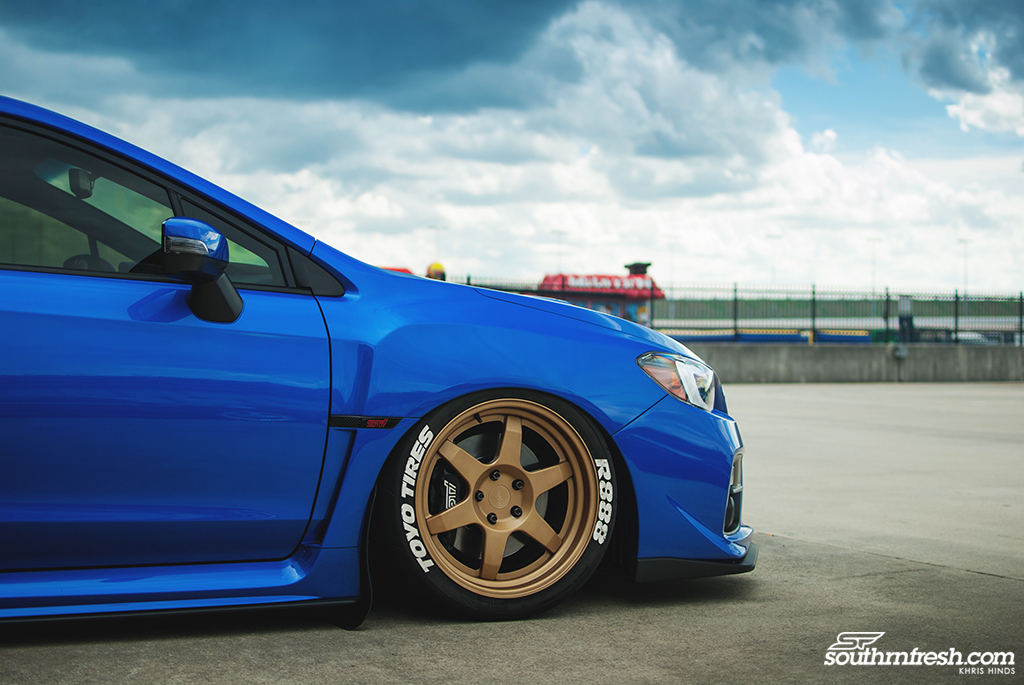 RJ's Subaru STi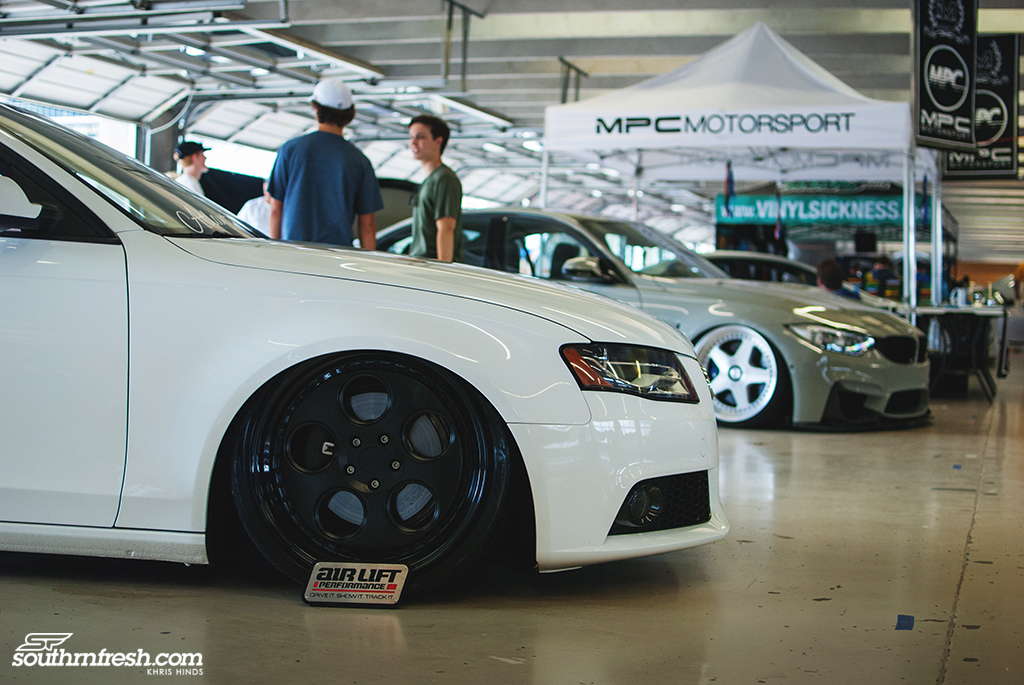 Owner/Operator of Atlanta Air Ride Brandon Gray's Audi A4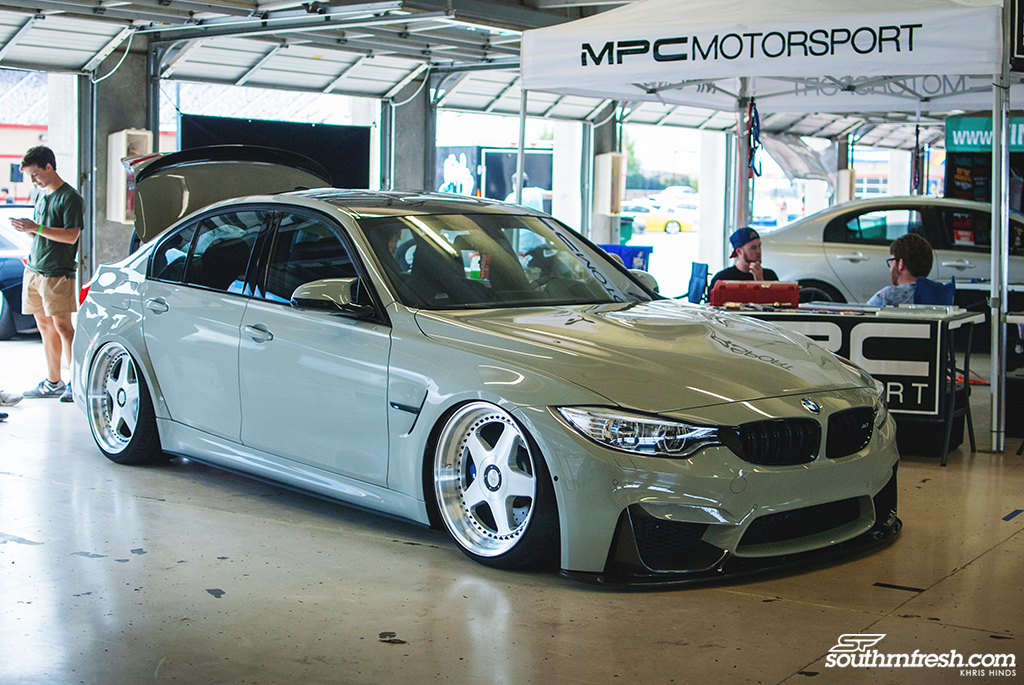 Kevin Lam's BMW M3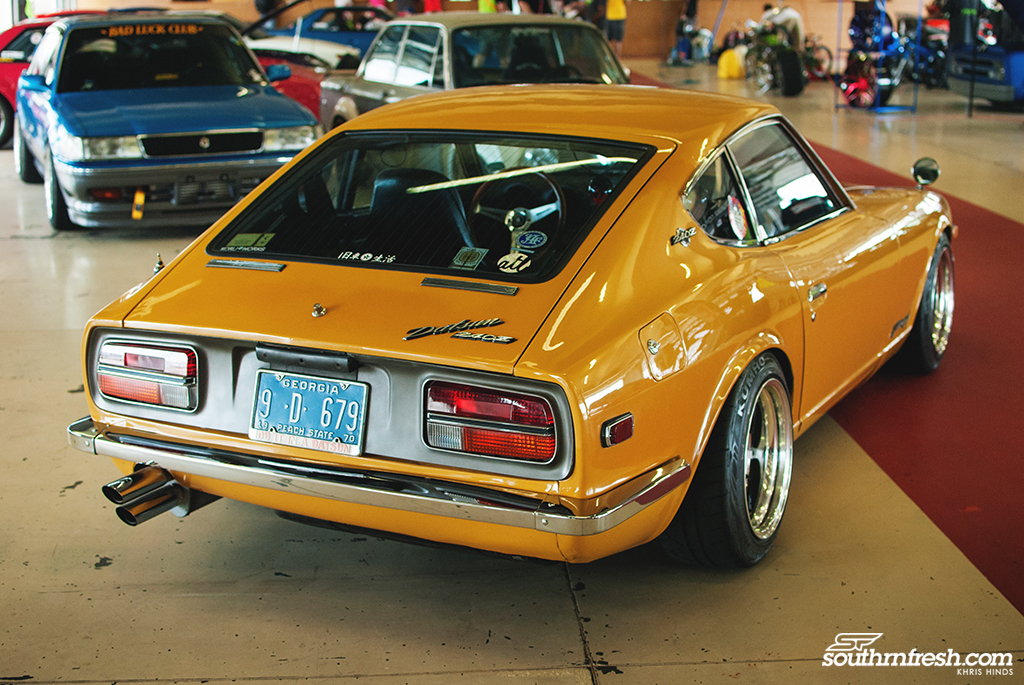 Chris Melde's Datsun 240Z
The day went pretty smooth this year so after about 2pm, I had more time to walk around and meet people I have seen through out the year at other local events.  I made it a goal to take a photo of every single vehicle entered into the showcase.  Below are some of the cars that entered the Southrnfresh Showcase.  The whole set can be seen here on our flickr page.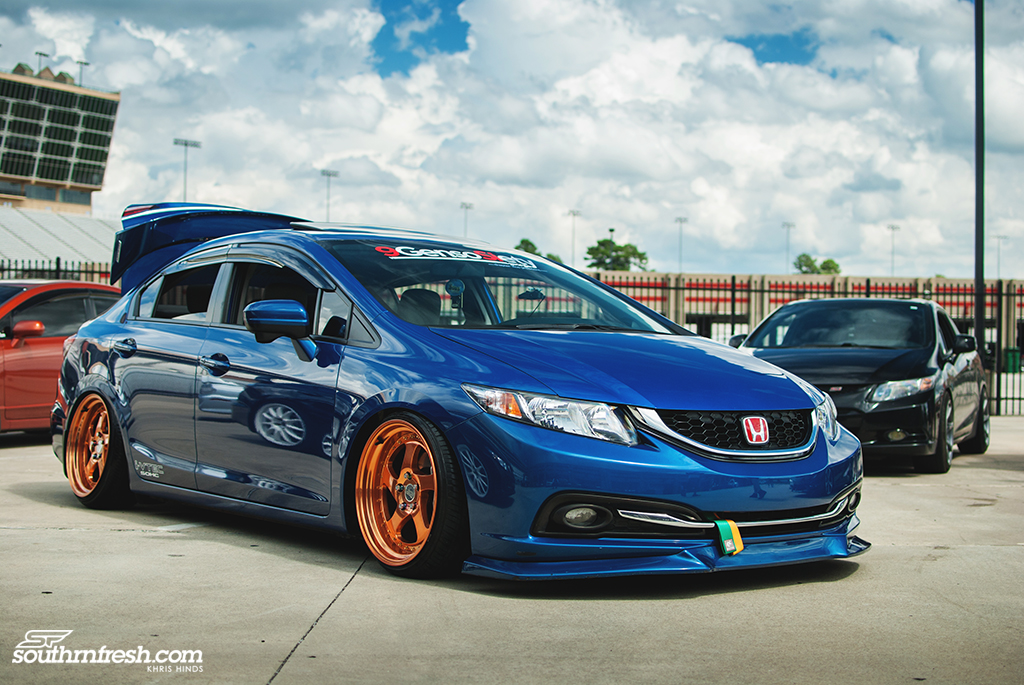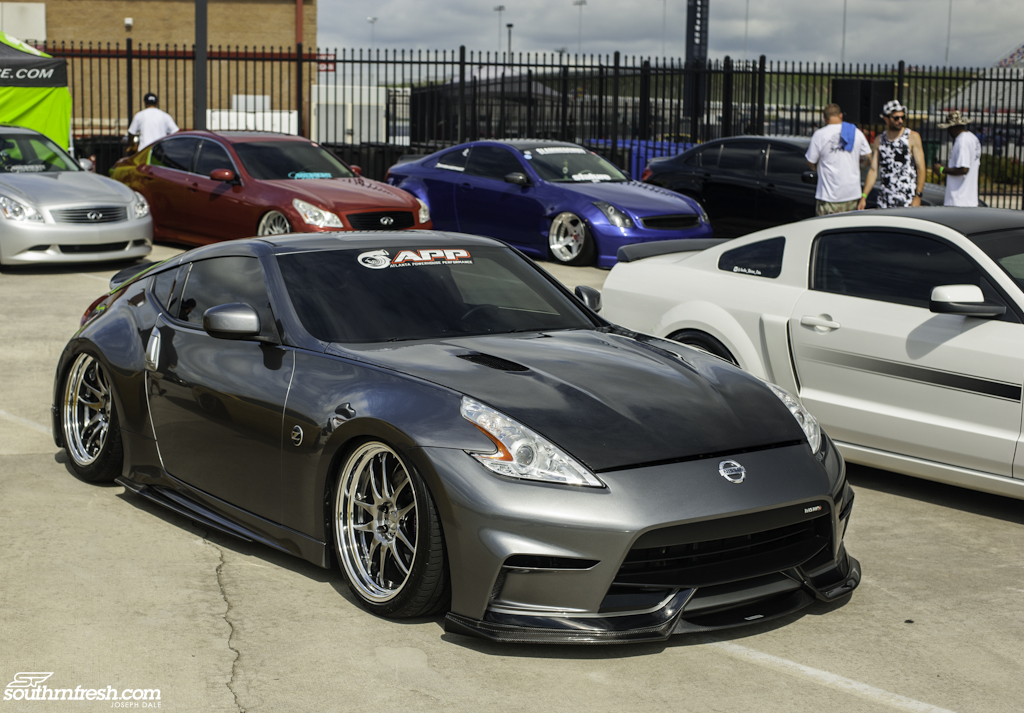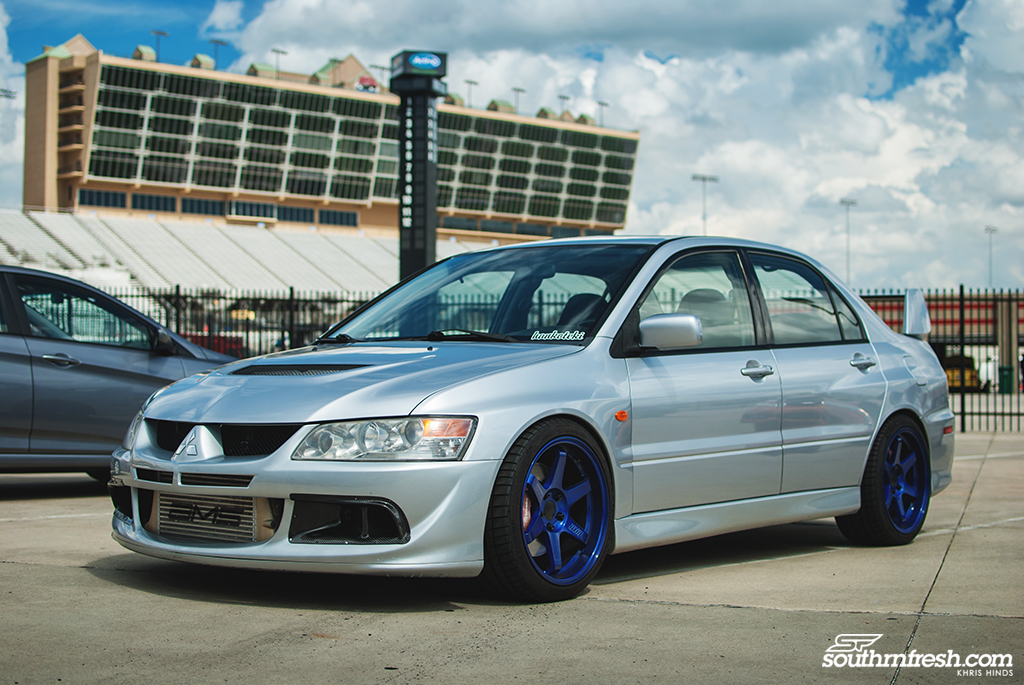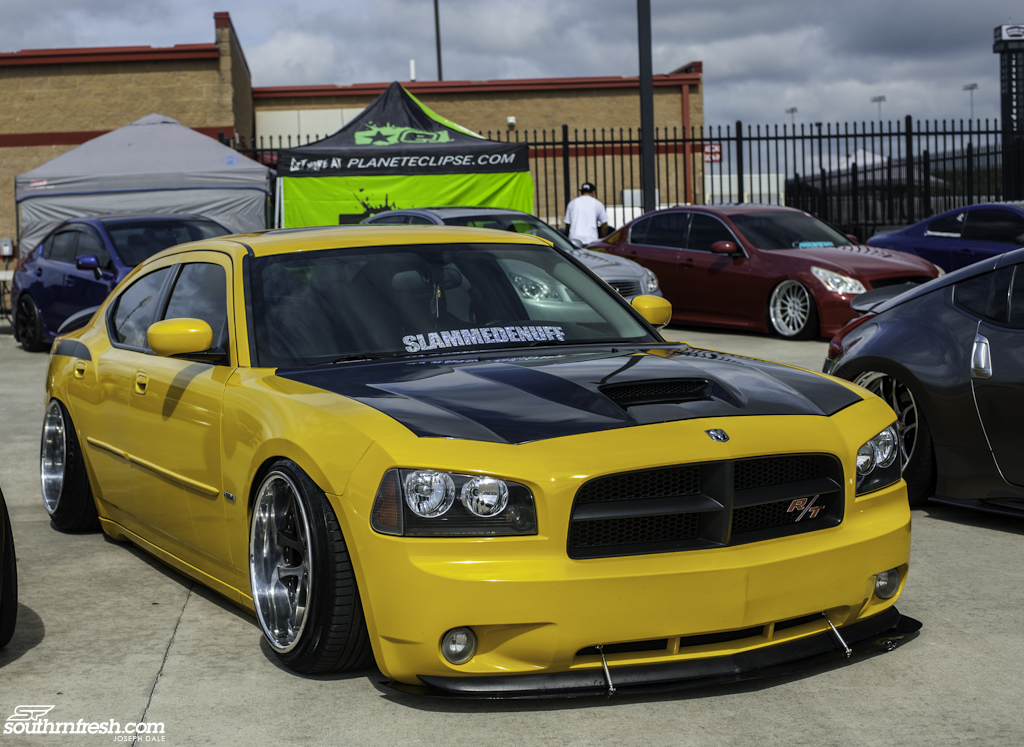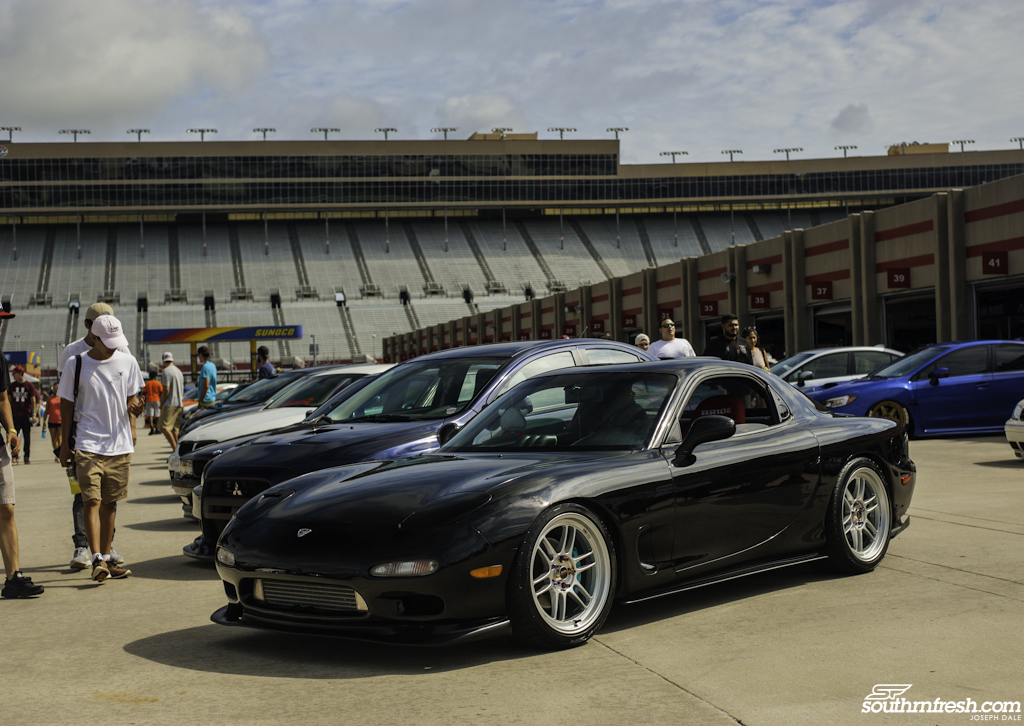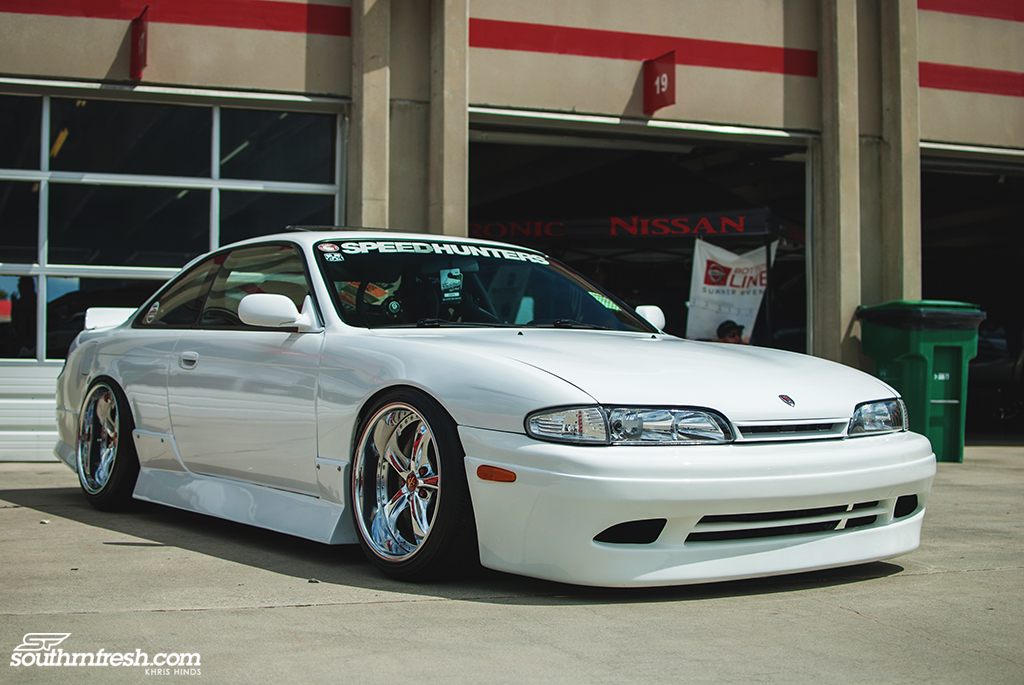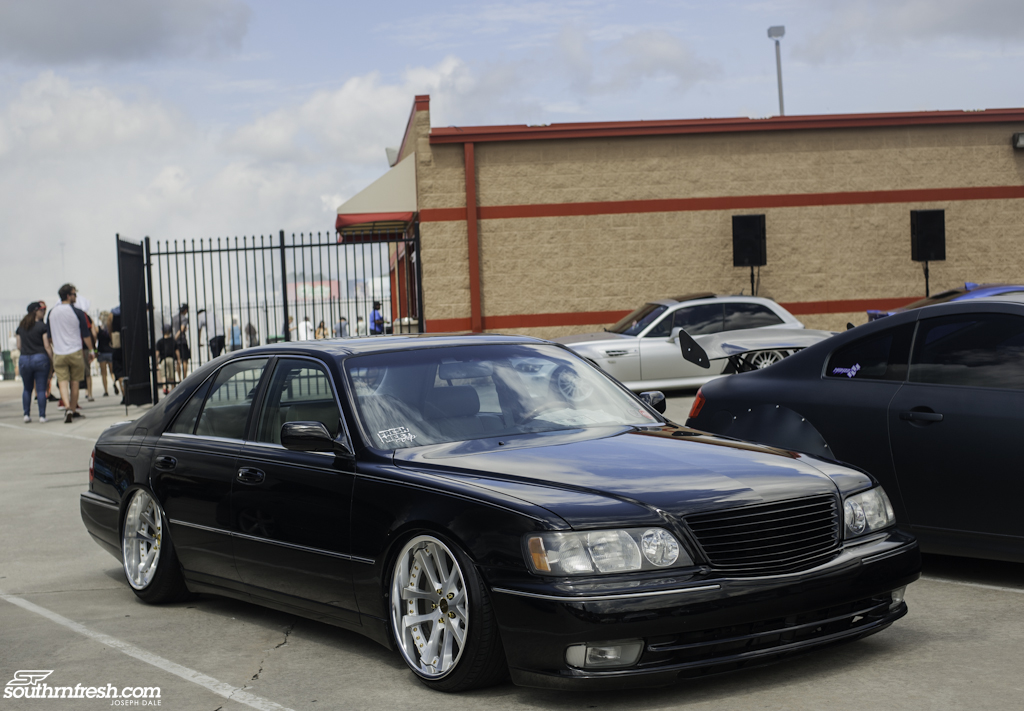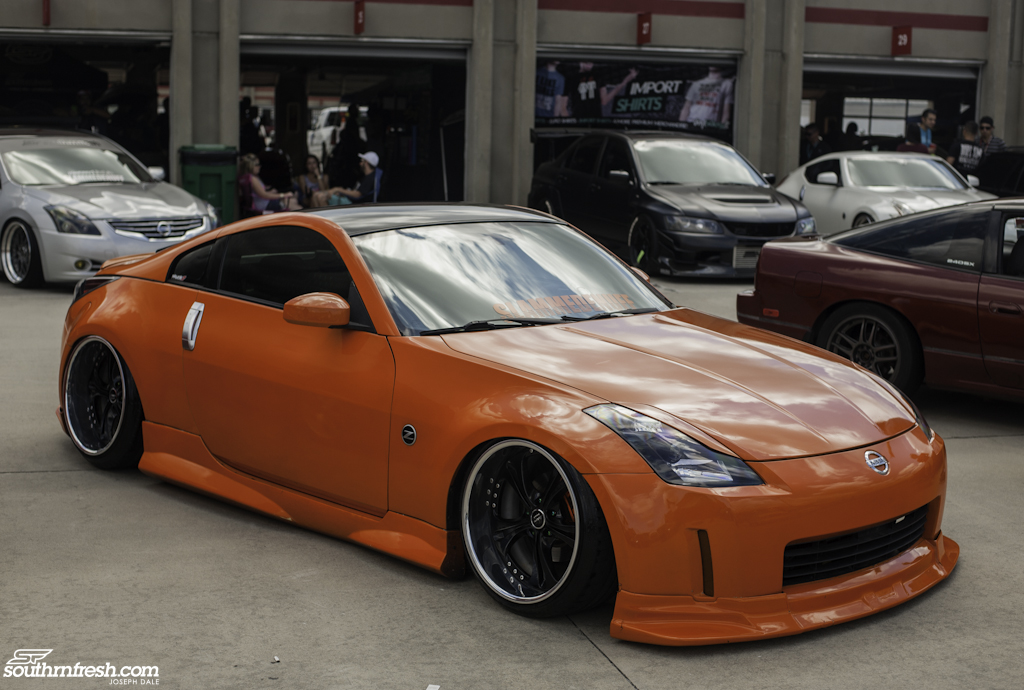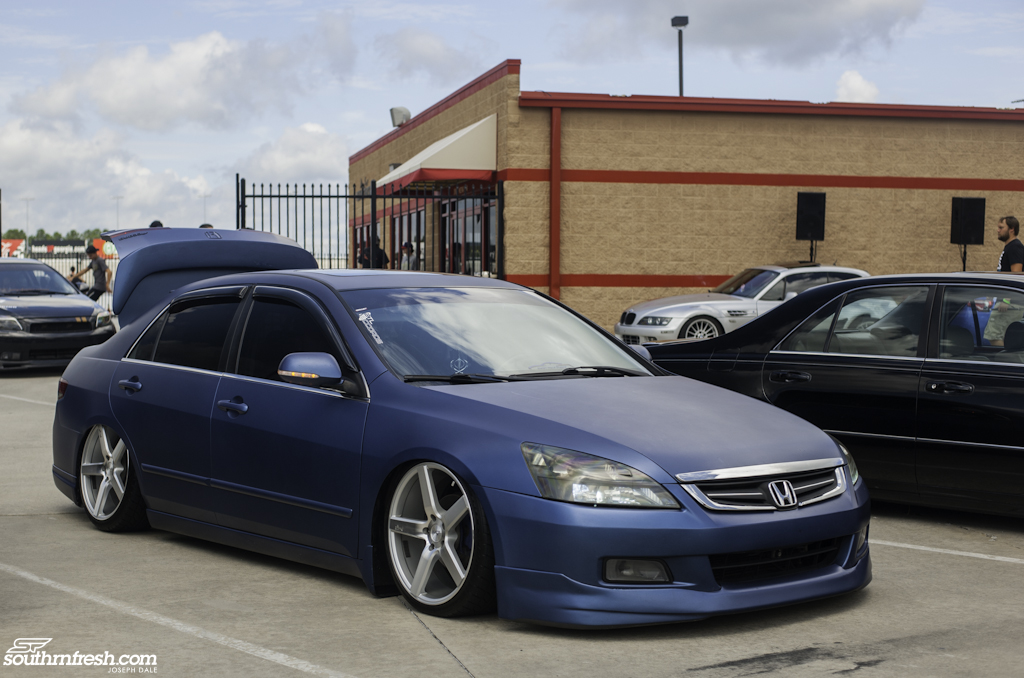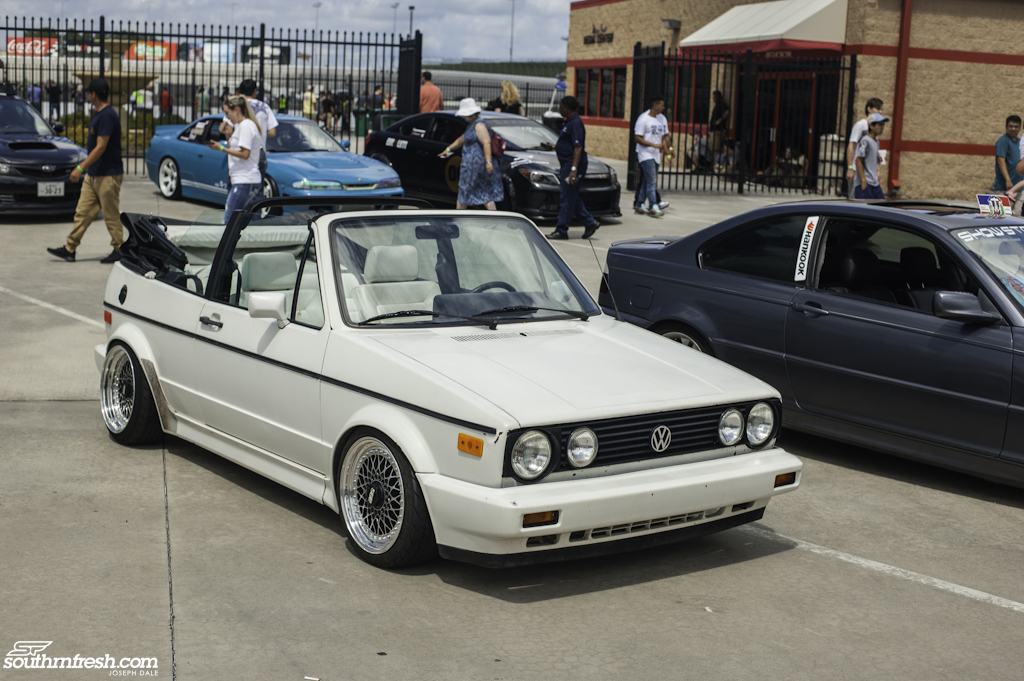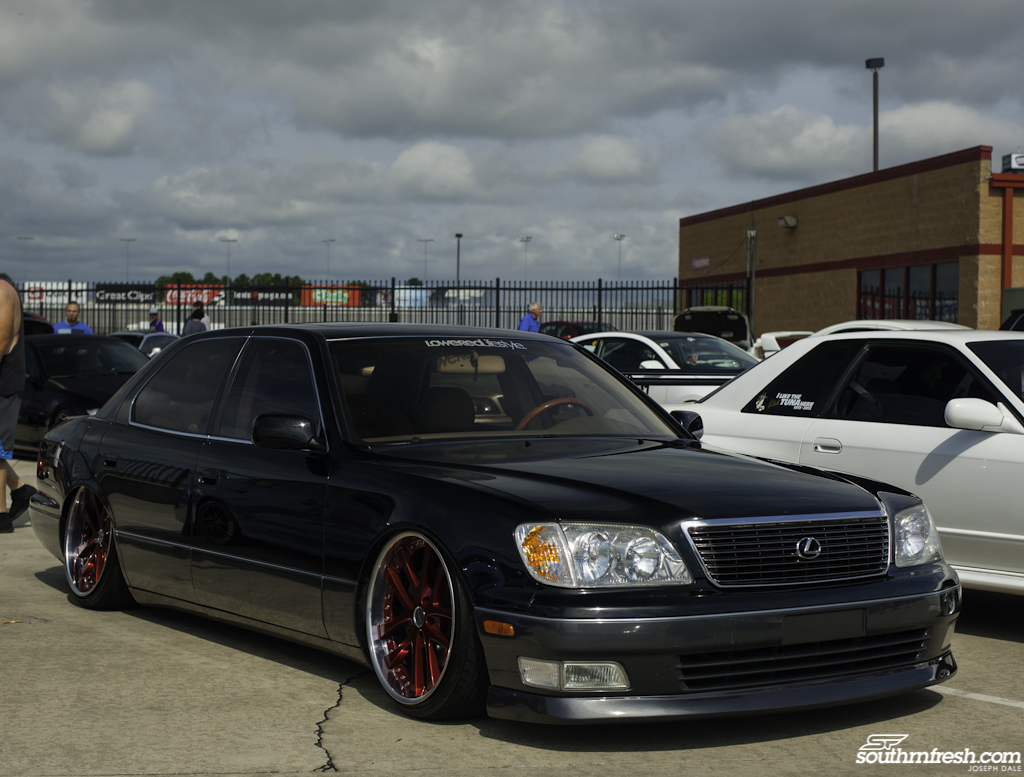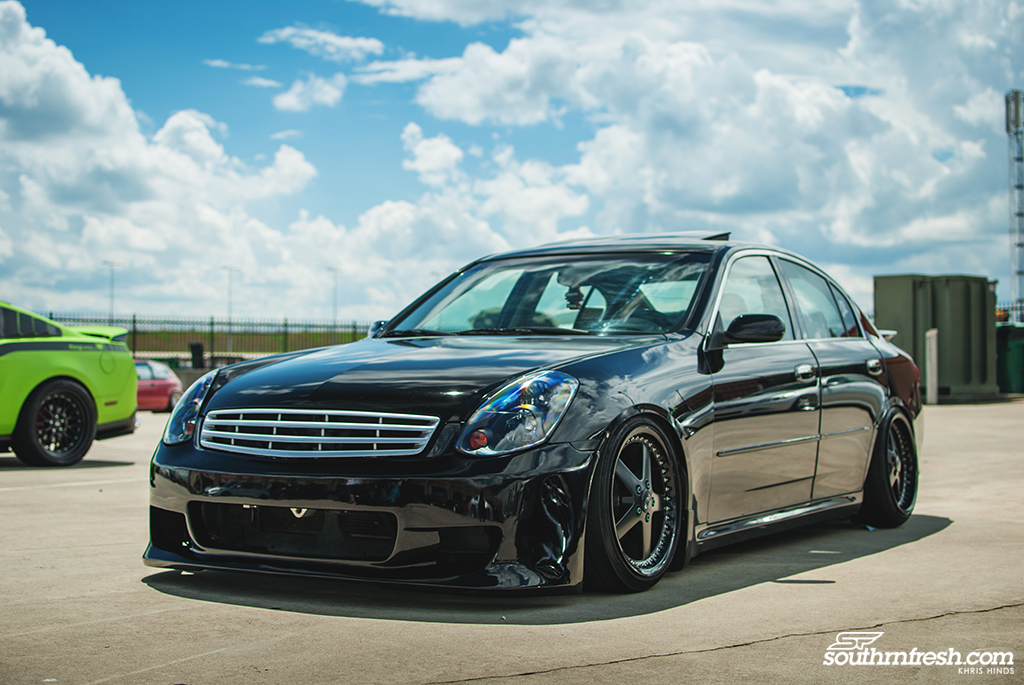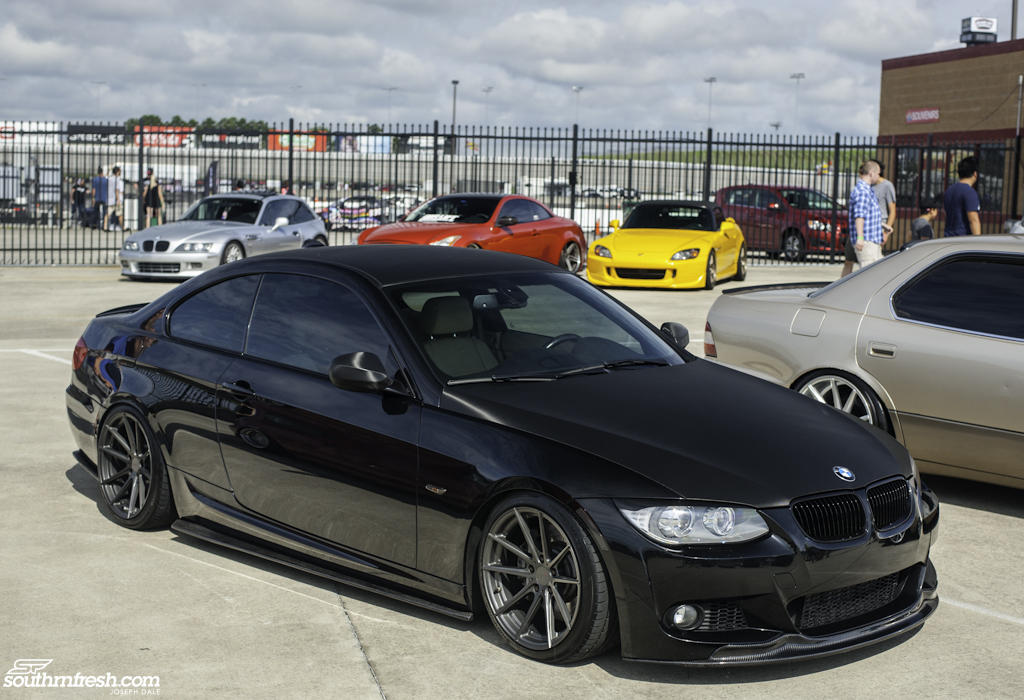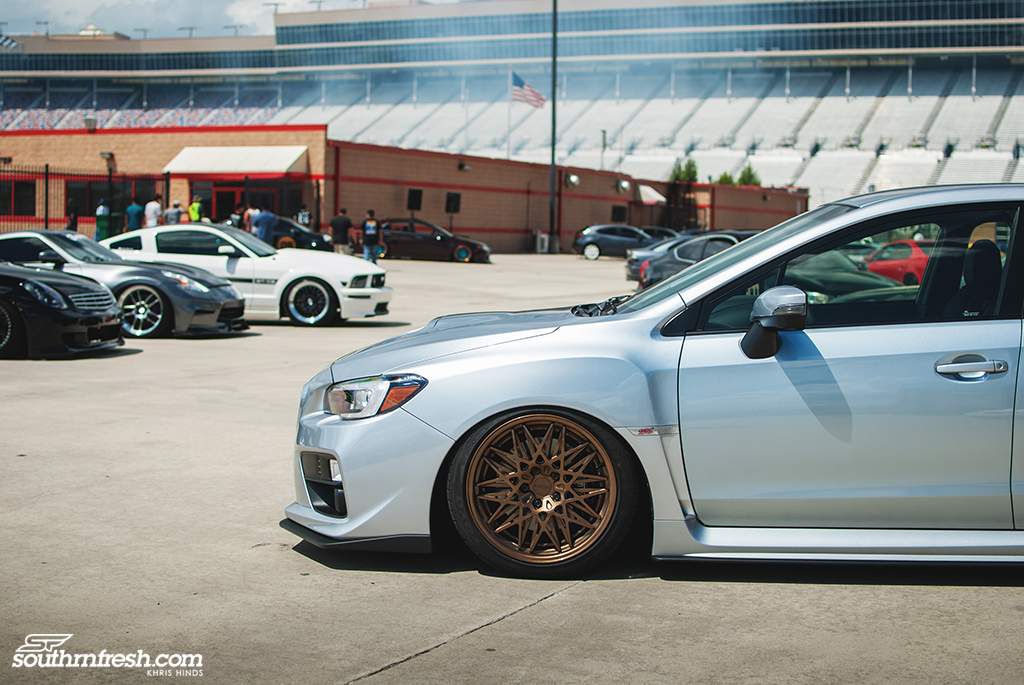 Borrrowed a few photos from Jaron Cole @jcolephoto below.  He is a dedicated Mustang enthusiast and runs one of the biggest Mustang pages on Instagram @mustangfanclub.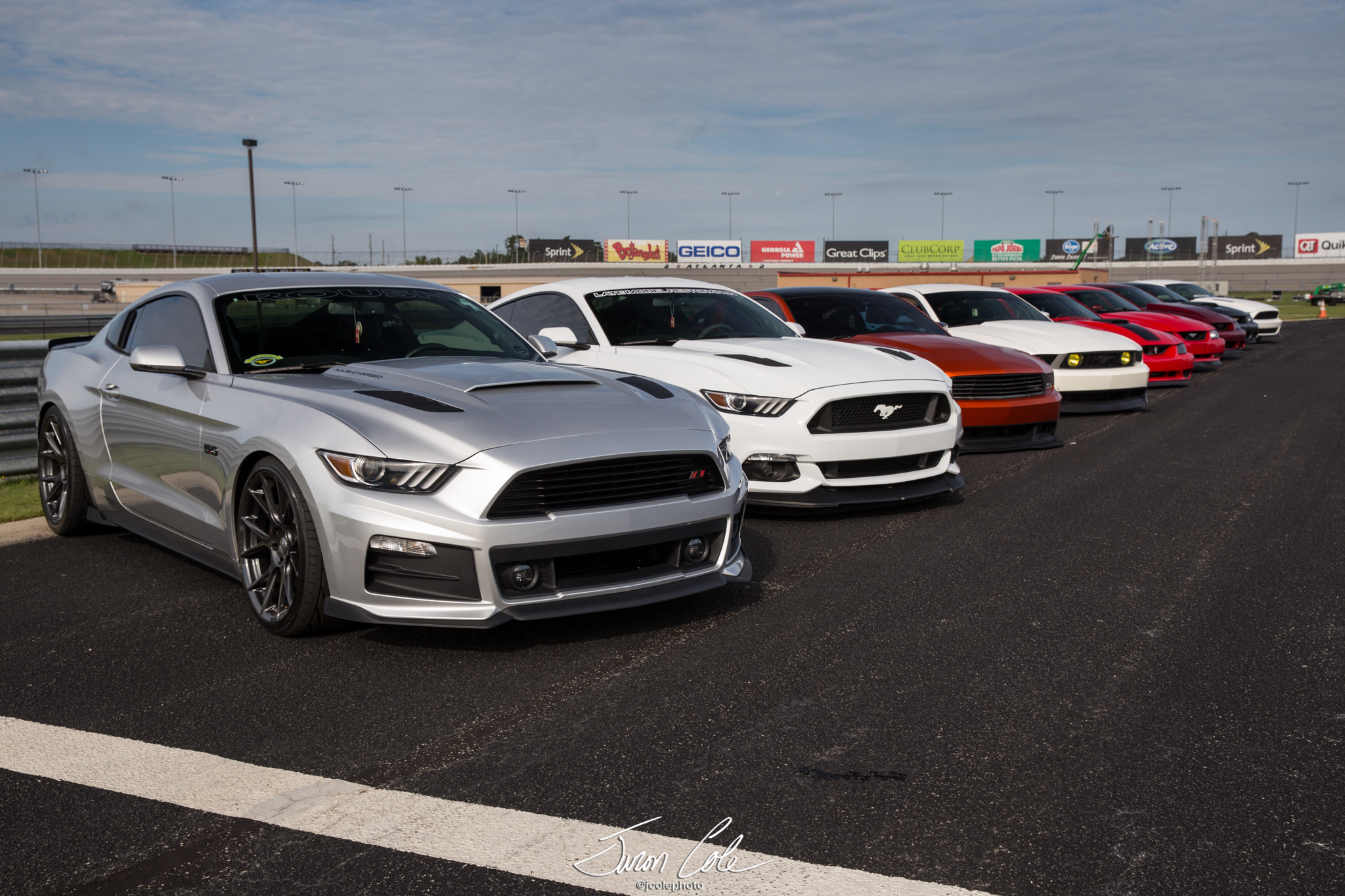 Jaron brought out some of his crew for the Mustang Corral section.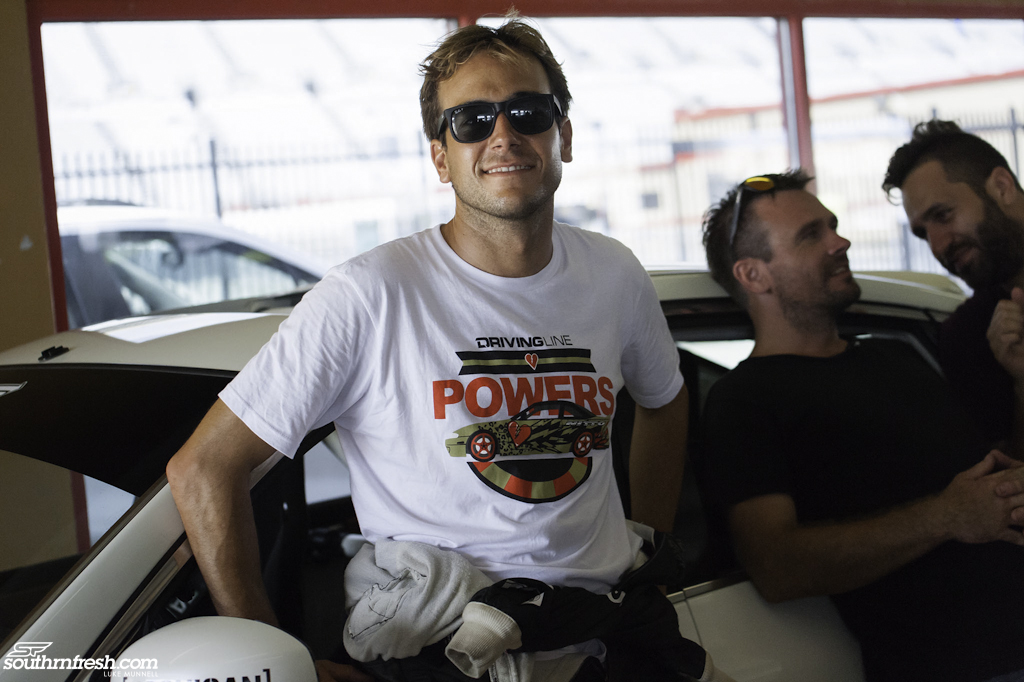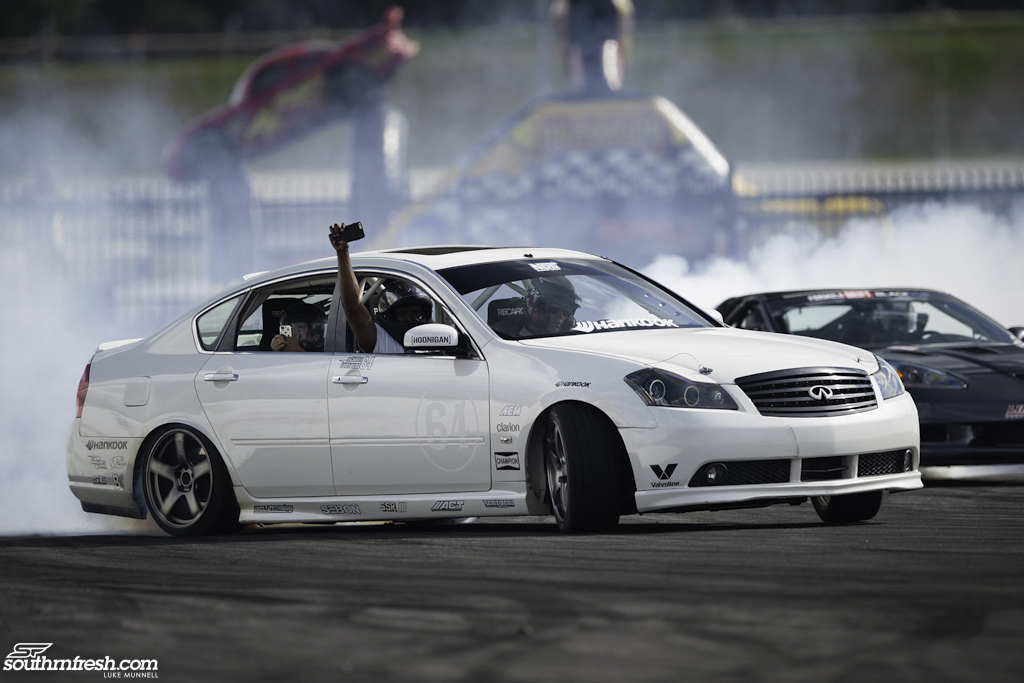 We were thankful to have some of the pros come in for the evening and give ride a longs through out the day.  The most popular ride a long was with the one and only Matt Powers driving Chris Forsberg's Infiniti Sedan.  Even though his Formula D days are over, he still remains to be one of the favorites in the sport.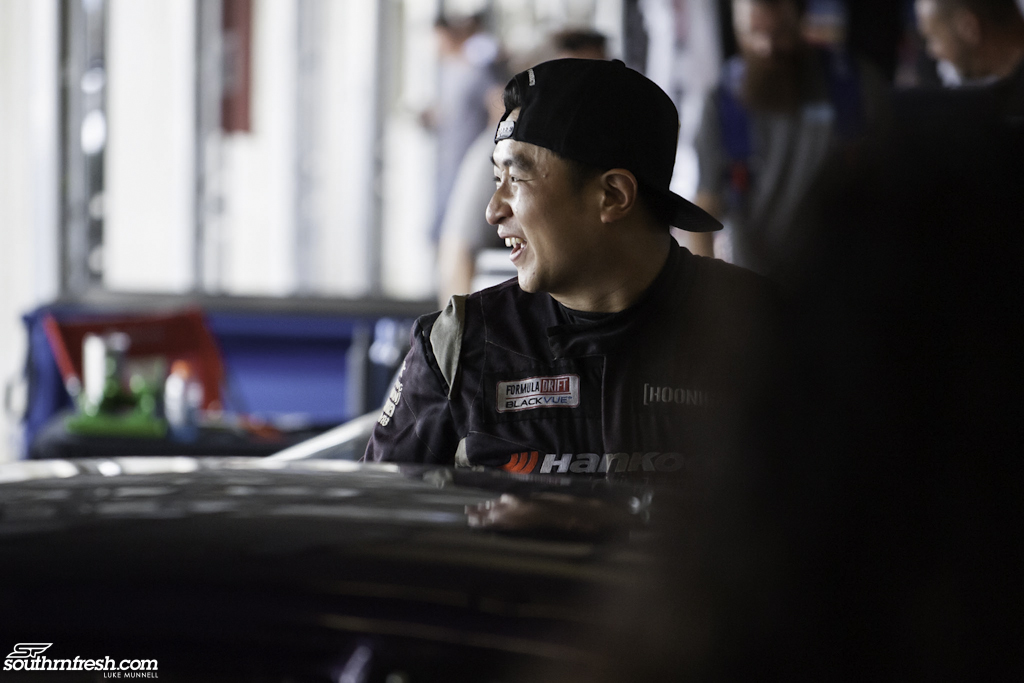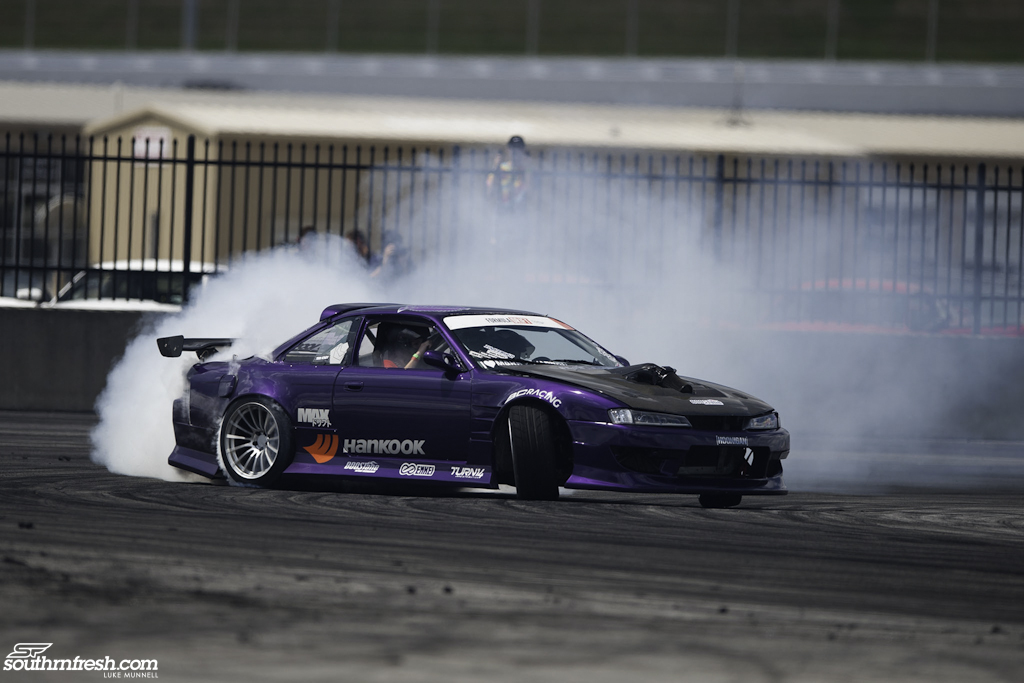 Also in attendance was  Geoff Stoneback in his Supercharged LS S14.  Geoff has some roots here with Atlanta's Drift scene, and has a cool video of his afternoon in Atlanta posted on his personal You tube page .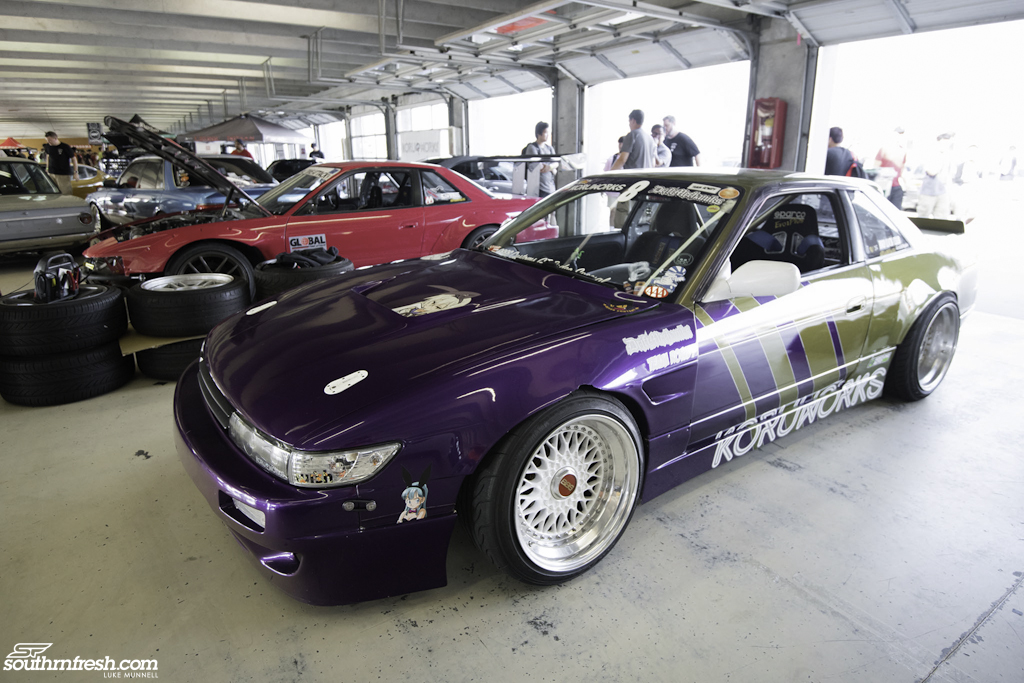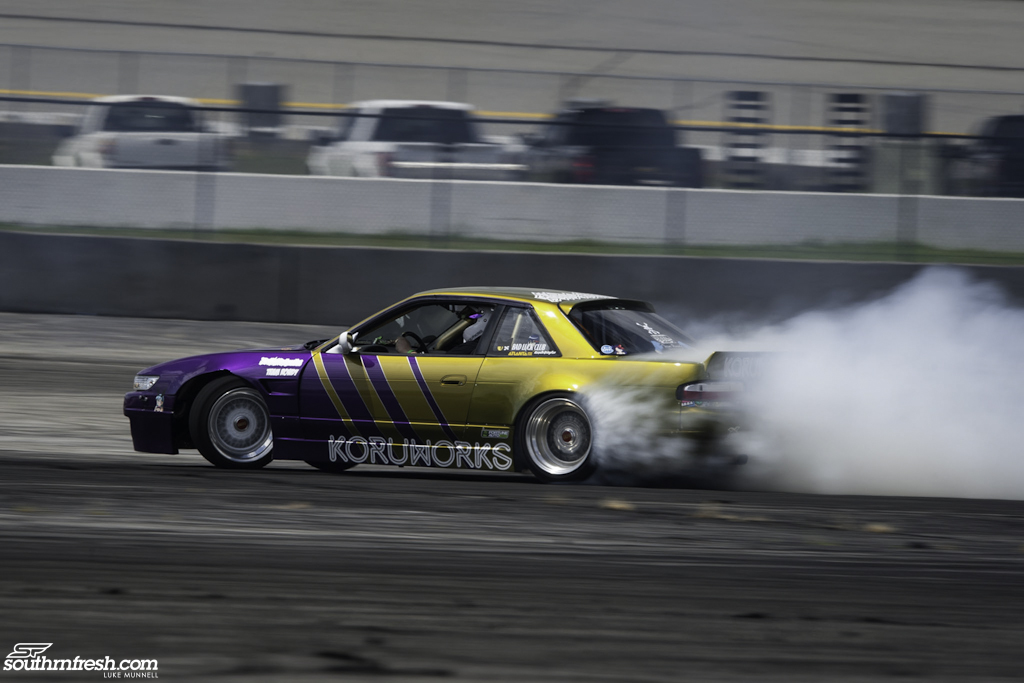 As always Koruworks was out in full force.  It really means a lot to have these guys continue to support us.  They are truly the epicenter of anything automotive in this region.  They build some of the best looking drift cars, and they also have a amazing personal car collection.  Be sure to check them out at Koruworks.com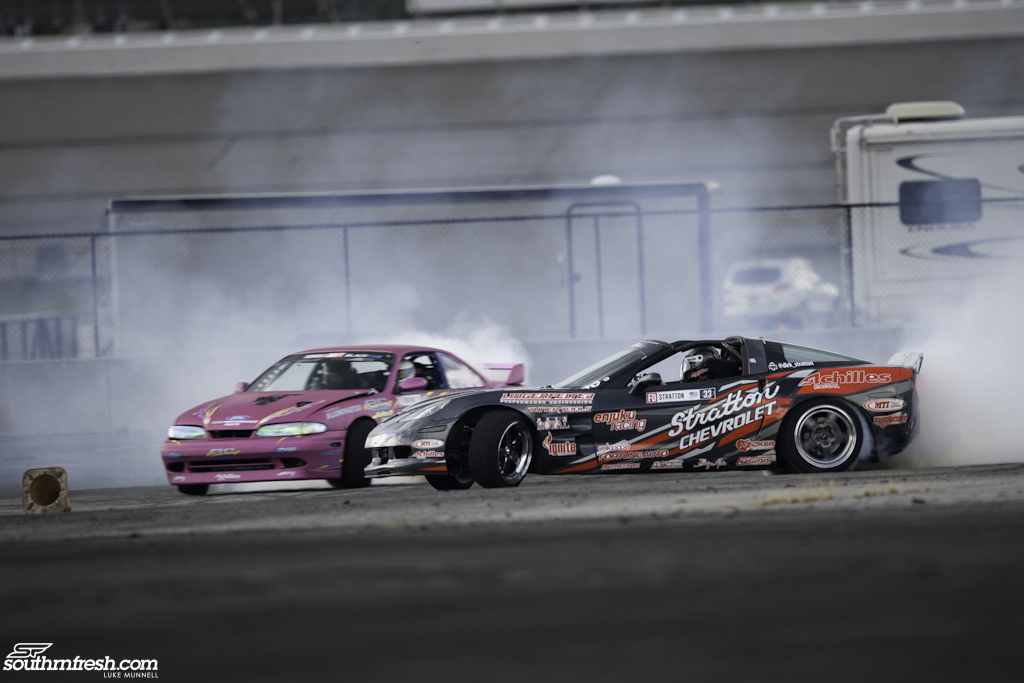 Dirk Stratton C6 Corvette and Kelsey Rowlings Ford 5.0 Coyote powered S14 were in attendance giving out joy rides, and tearing up the asphalt.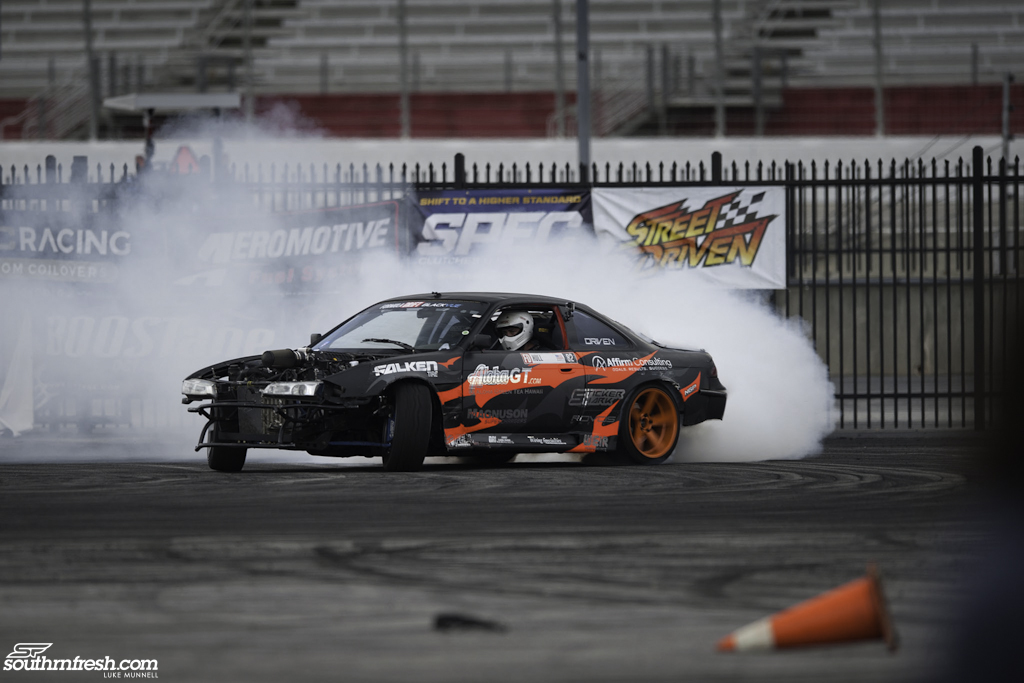 Local Taylor Hull in his Supercharged LS S14 .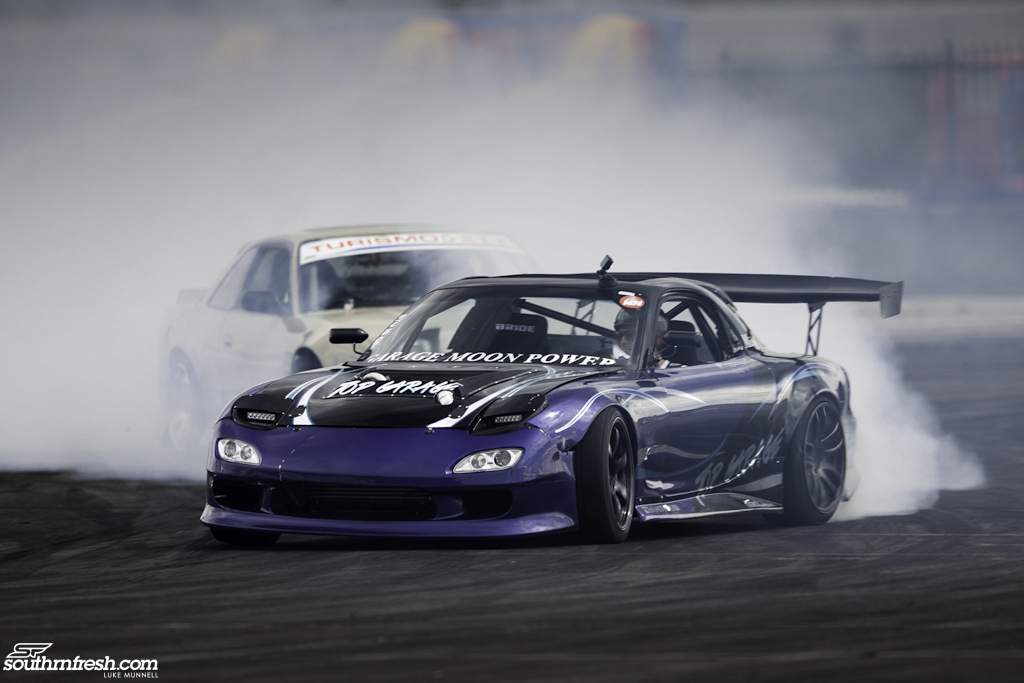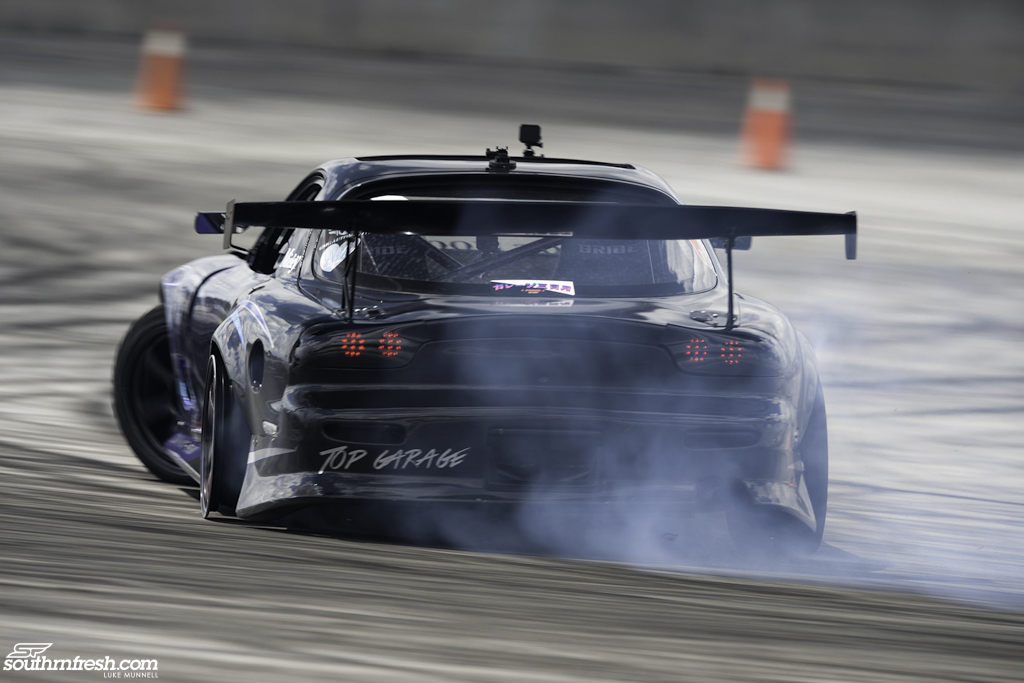 Top Garage's Chris Ward and Vincent Moore, came out and put on an excellent show.  Vincent Moore piloting the purple S13, and Chris in the 2JZ powered FD Rx7 pictured above.  Top Garage's name may be new to some people in the region, but Chris Ward and Vincent Moore are also heavy in our drift community.  And we appreciate their continued support every year.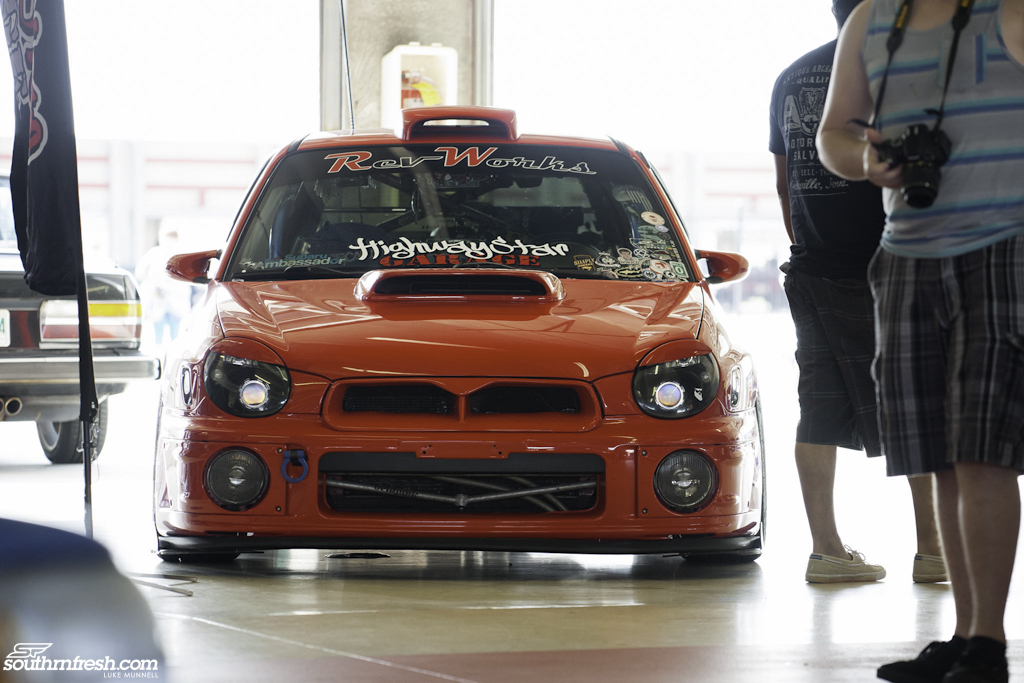 Again we appreciate everyone's continued support.  Every year we look to make the next year even more entertainment.  The formula that we have created here is now the norm with almost every event.  So we are working to re introduce a new formula.  So 2017 will be a whole new setup and experience.  
Again thanks to Streetdriven for picking Atlanta for their tour, and investing in us! Thanks for looking!
Check out Super Street's coverage by Luke Munnell Here
View our complete gallery here with many more photos here