The big end of the year event for us in the southeast is Simply Clean held in Destination Daytona in Daytona Beach.  Usually in Atlanta its really cold, so its a short warm vacation for us in Atlanta.  Usually we head down on Thursday and stay until Sunday afternoon.  This year I could not leave until late Friday morning.  So we did not arrive to Daytona until late afternoon for the premeet.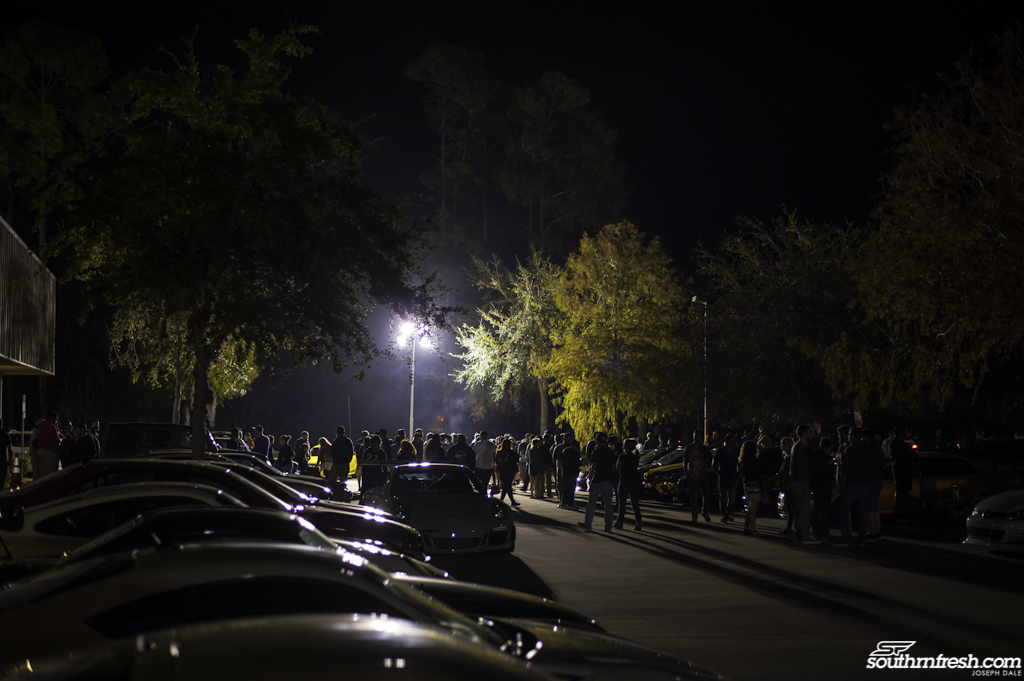 BC Racing always holds a premeet the night before.  In the past the premeet was held at Buffalo Wild Wings in the city, but this year they held it at one of the local facilities were they sell their BC Forged Wheels.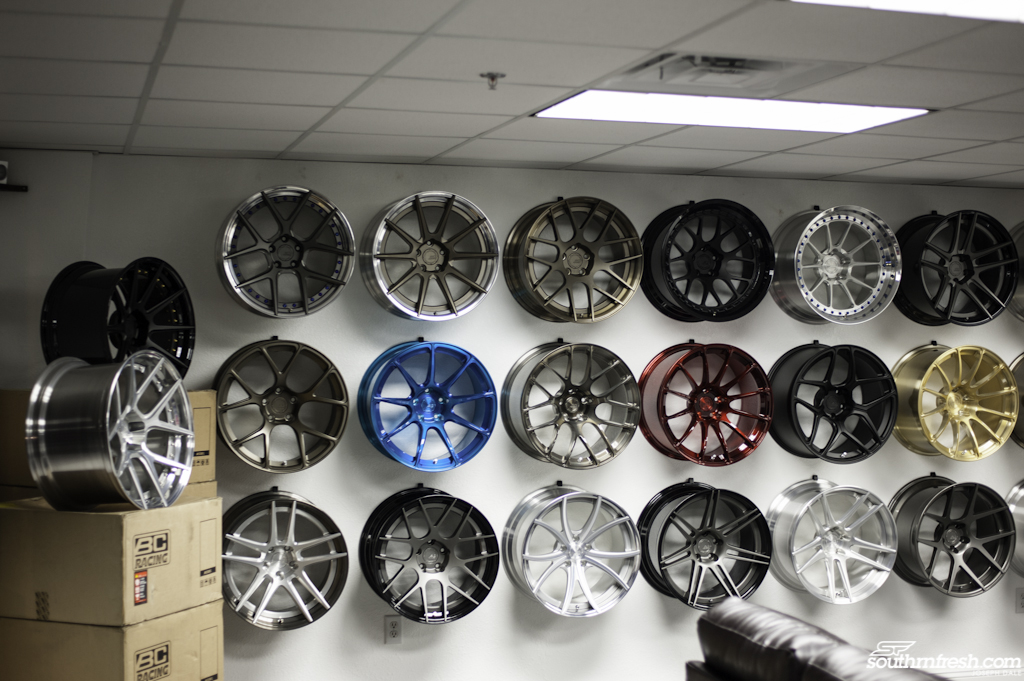 BC has been selling wheels for a few years, but they are starting to push them more this year.  The work has paid off, and they have made a name for themselves in 2016.  I accredit that to their marketing genius Dan Young, for putting the BC Forged line in the spotlight.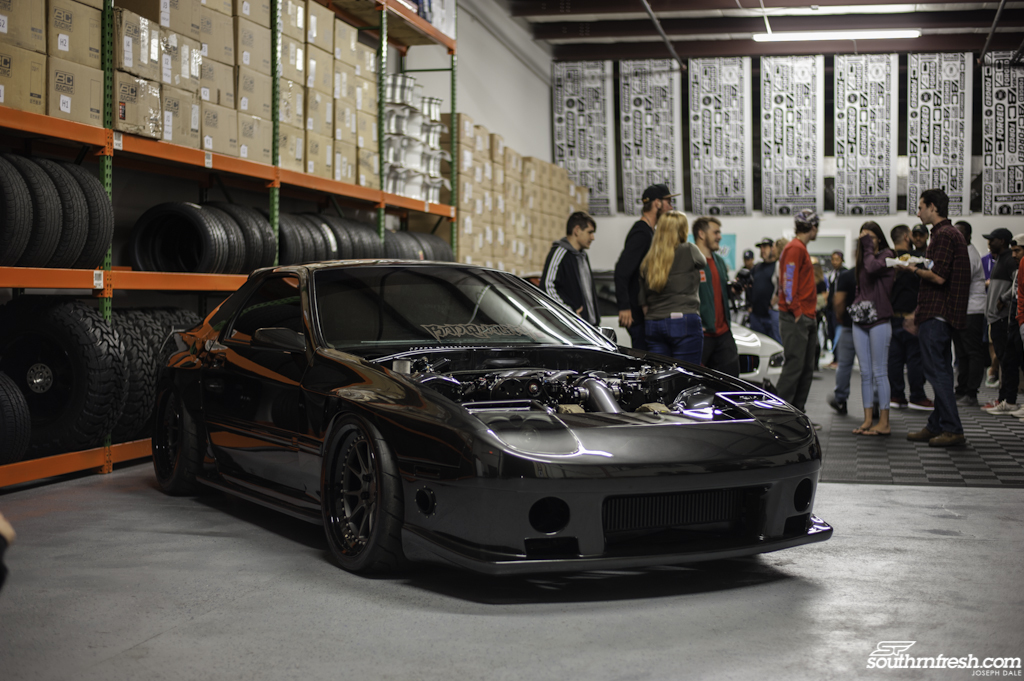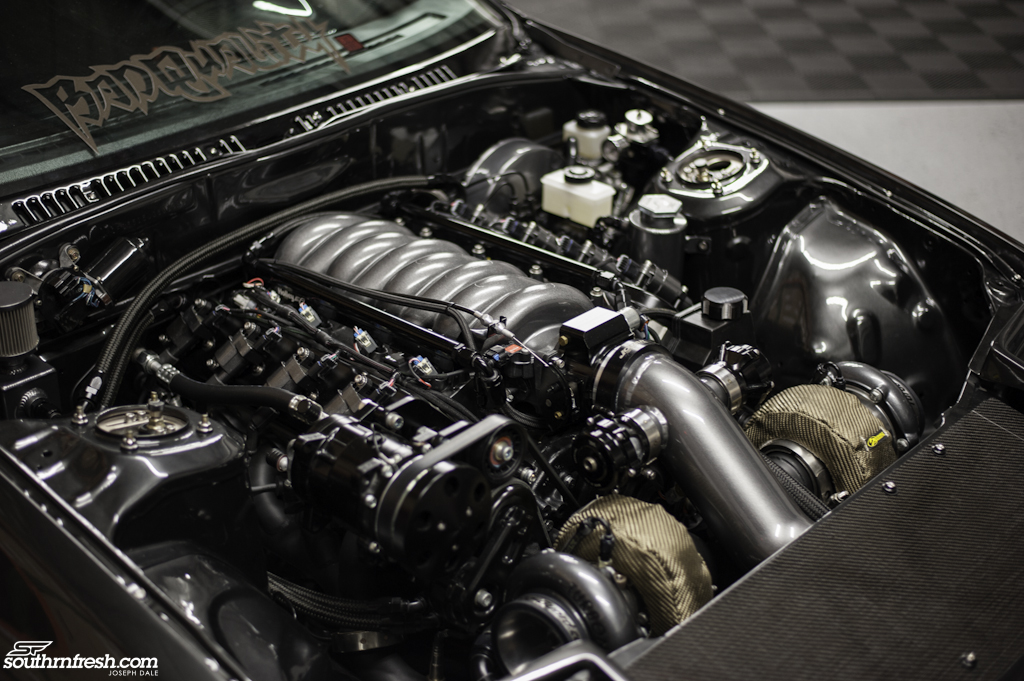 William Tetro's Twin Turbo LS RX7 FC stopped me dead in my tracks when I walked through the shop.  The car was my favorite the year before at Simply Clean 7.  It has since added the Twin Turbo LS, new wheels, and some additional aero….  Flawless car inside and out.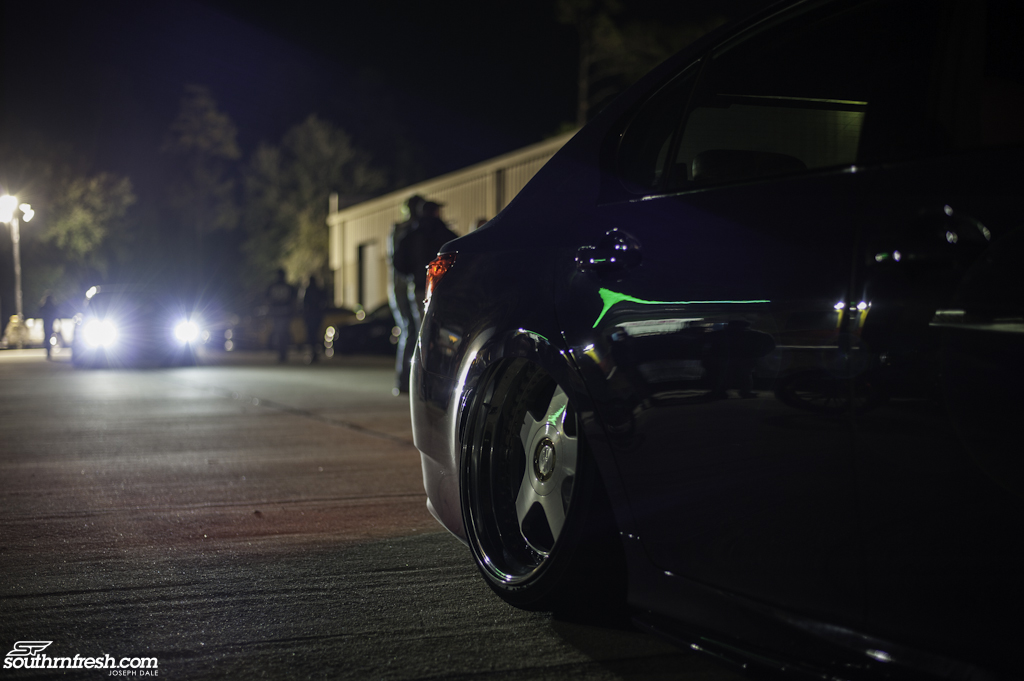 Cliff Ridinger's Lexus GS with new 20″ OZ Futuras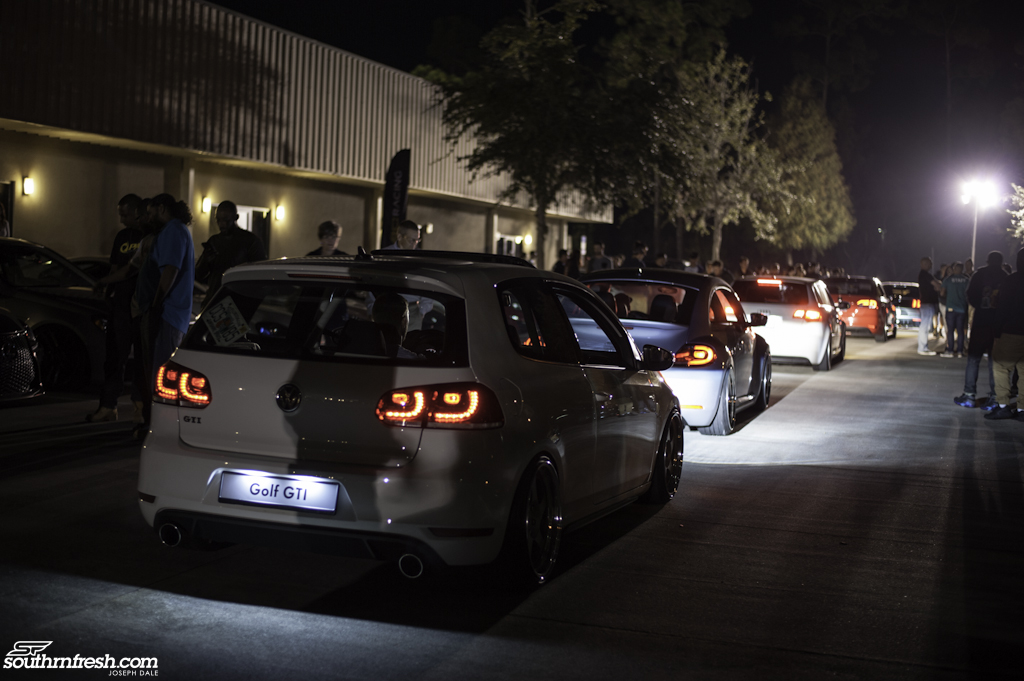 We got to the event pretty late, and people were heading out shortly about 930.  So we headed to the event site and setup our tent, and kicked back and caught up with friends the rest of the night.  
We had to be at the venue at around 7am, to setup and be ready for the spectators.  We had setup our tent the night before, so all we had to do was just popup the tent and layout merchandise.  I had been so busy this year with other things, I really was not planning on vending at this event.  But we try as much as possible to support our Florida neighbors, especially the ones that make the trip up to Atlanta for our events.  I wanted to go the show and kick back and relax all weekend.  Besides making a few sales, having a booth really gives us a chance to meet people that have followed us since 2010.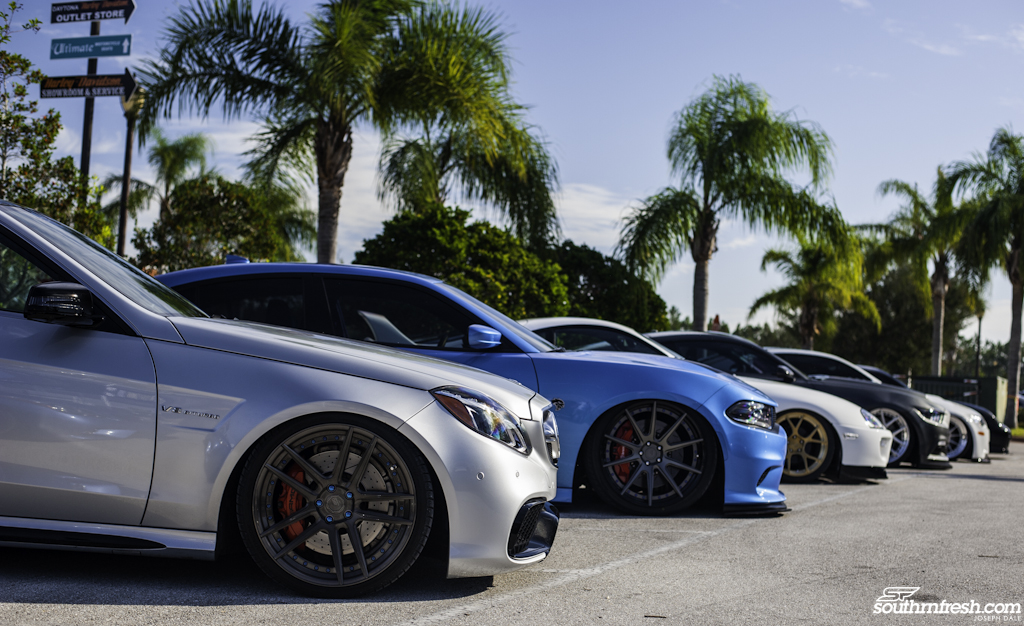 Some of the cars lined up the BC Forged area.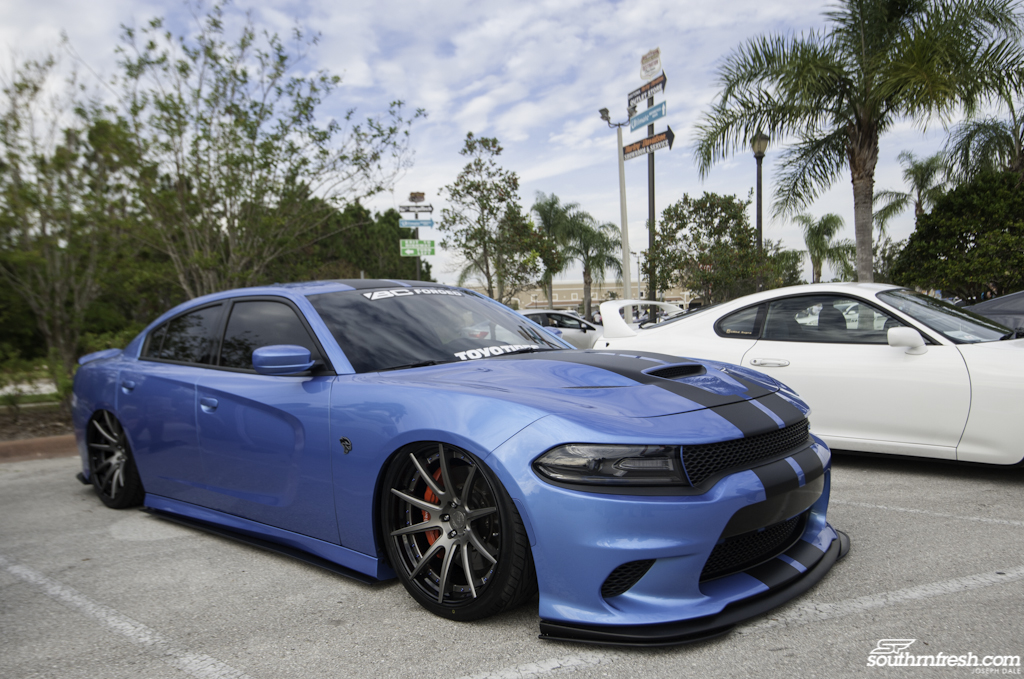 Bagged Charger Hellcat on BC Forged HCS04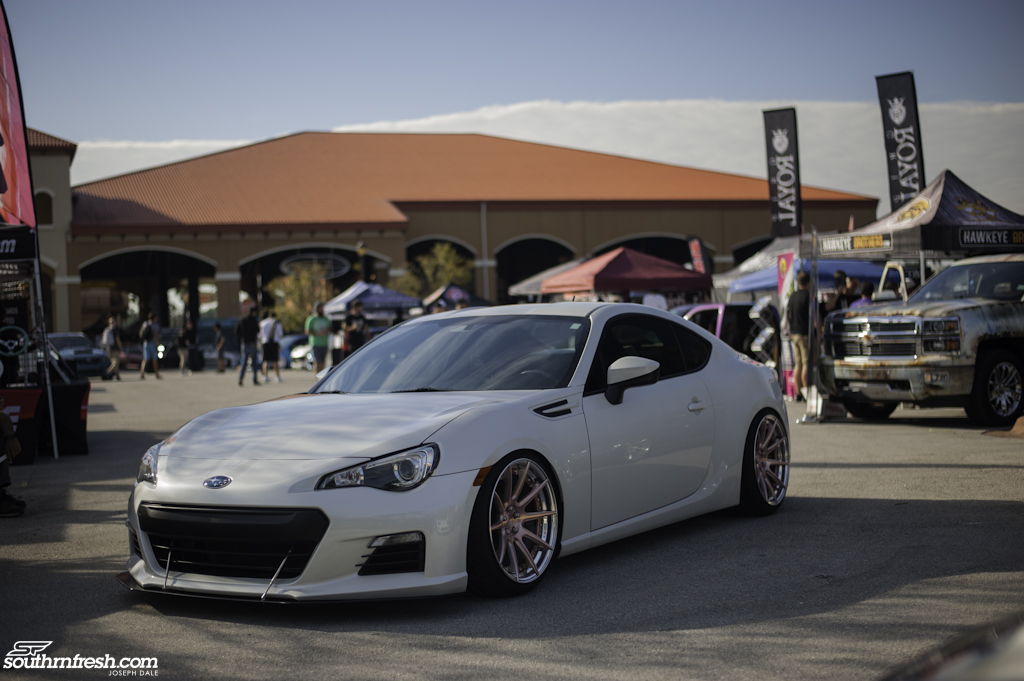 Subaru BR on BC Forged HC204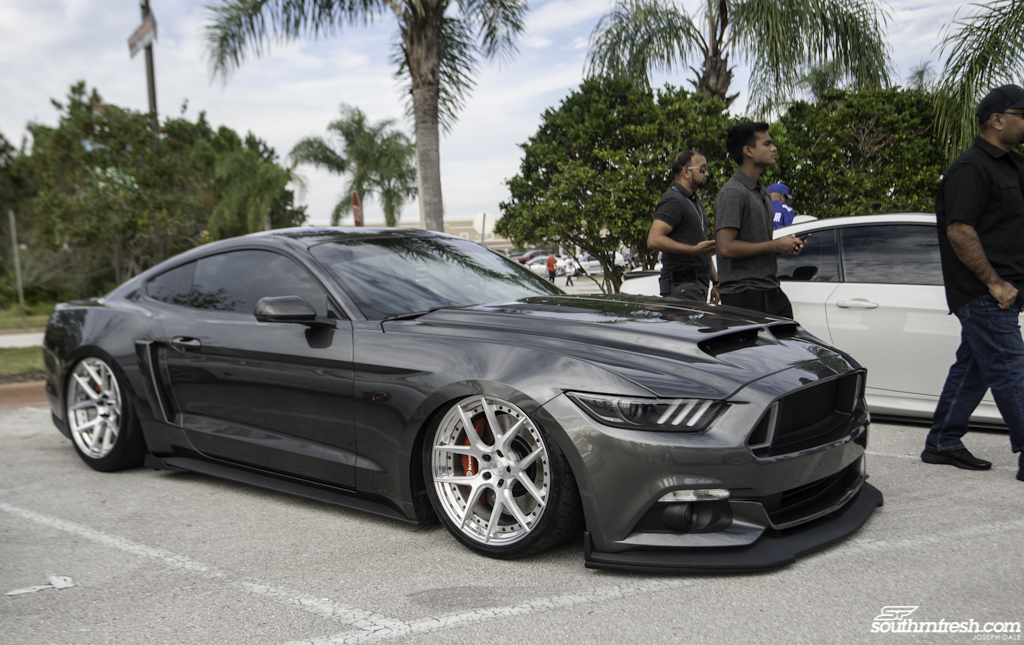 Mustang GT on BC Forged HCA 162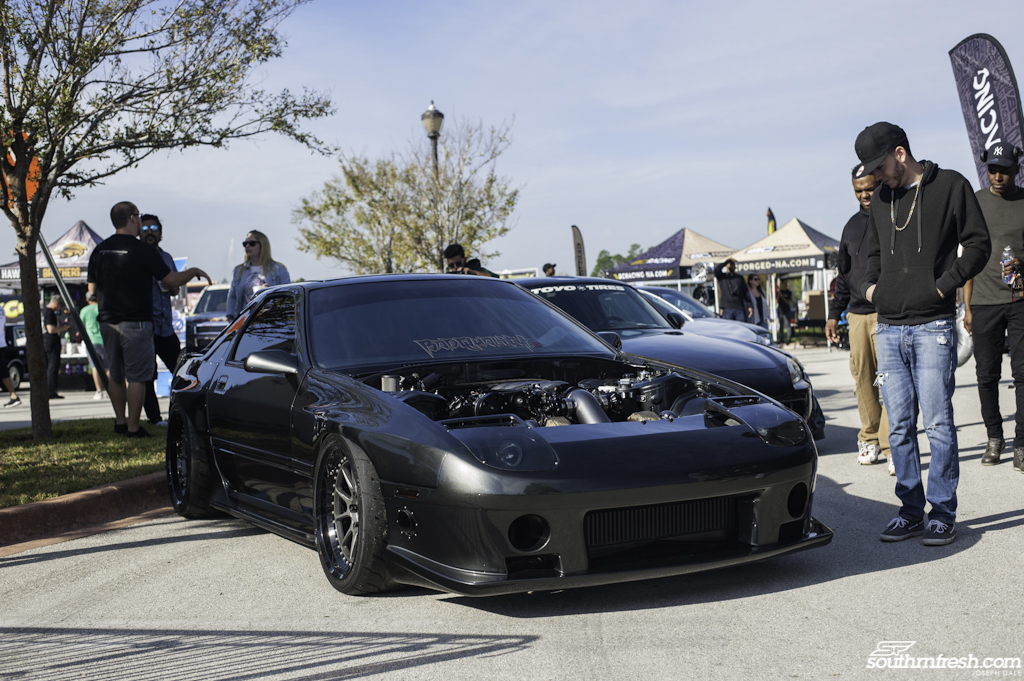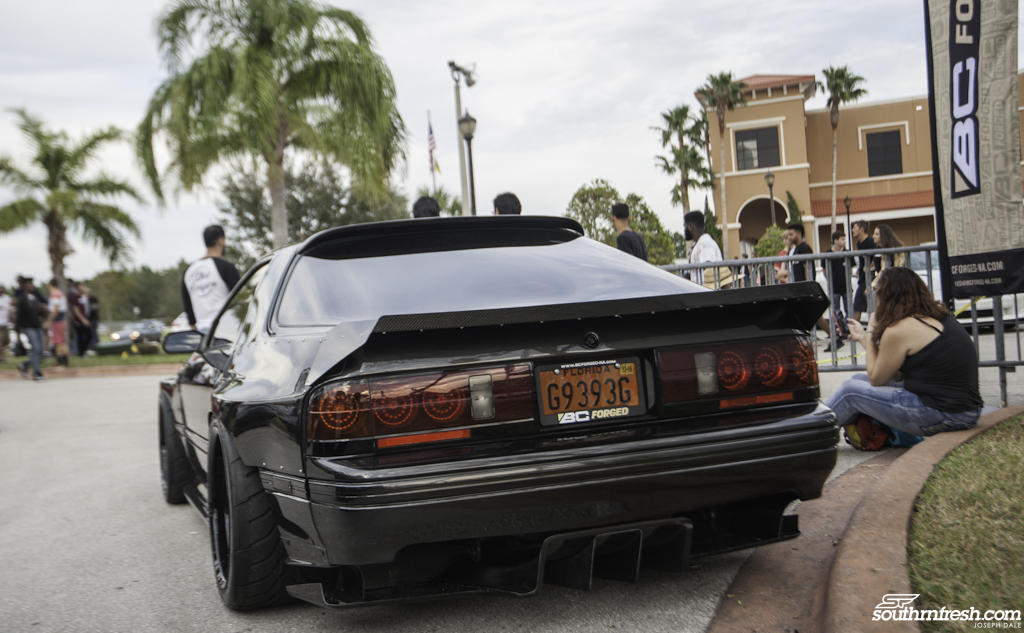 Another shot of William Tetro's RX7 FC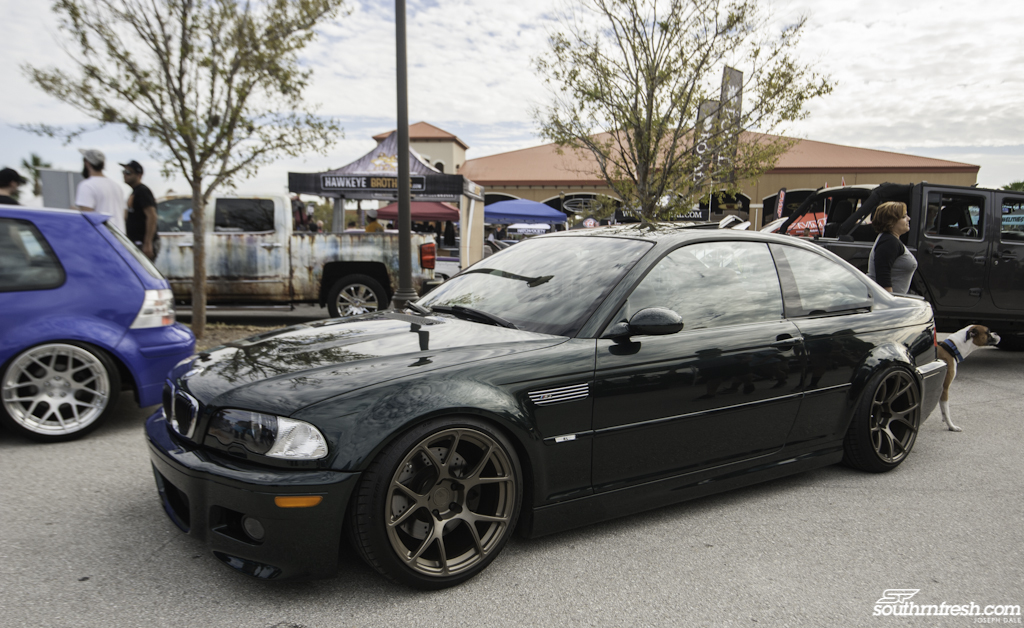 E46 M3 on Monoblock BC Forged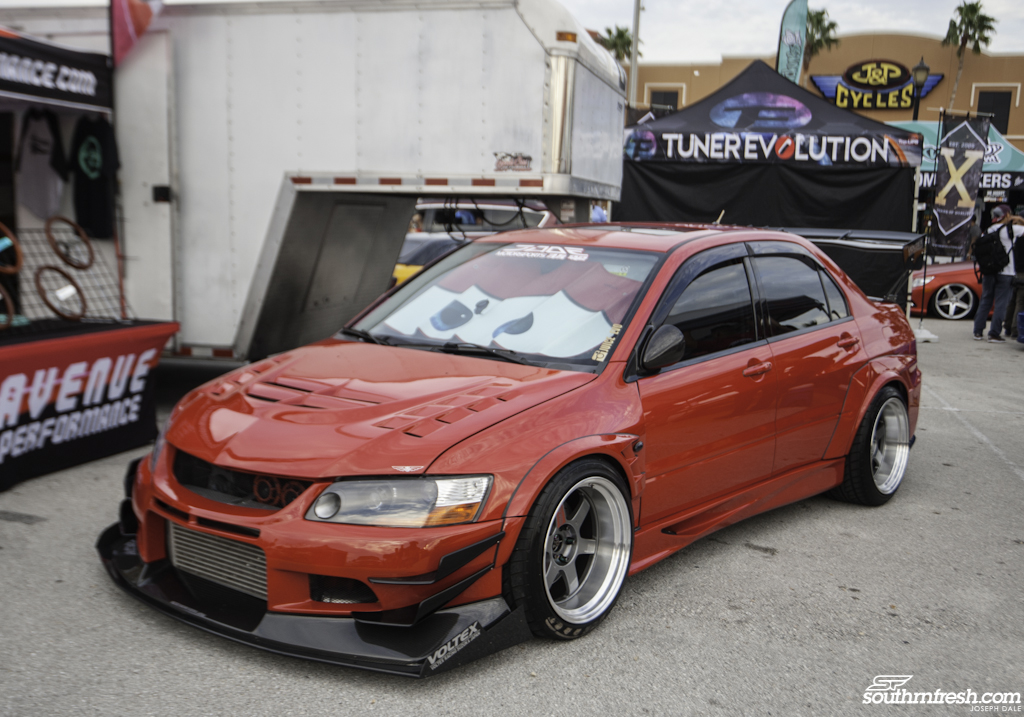 Justin Enriquez Voltex Mitsu Evo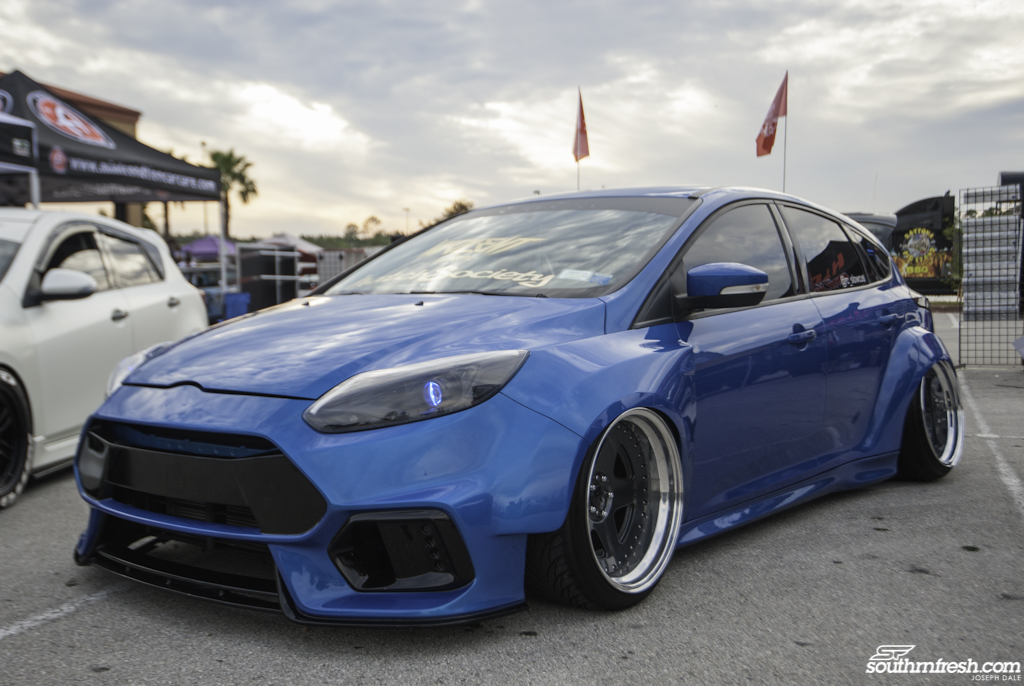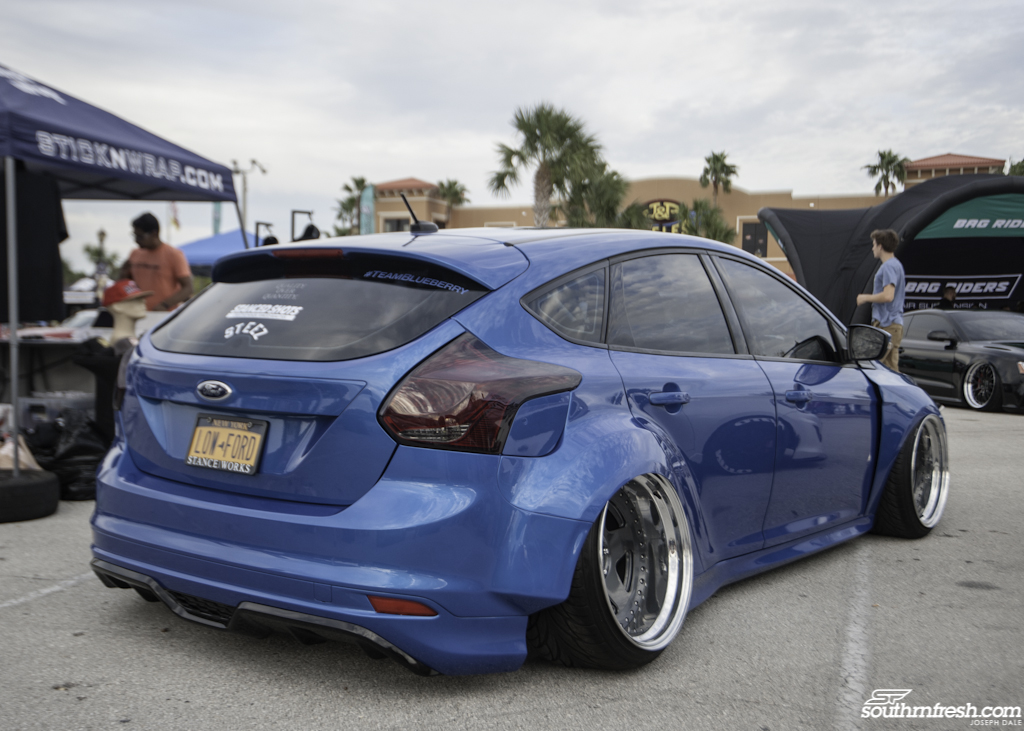 Crazy wide Ford Focus made the trip all the way down New York.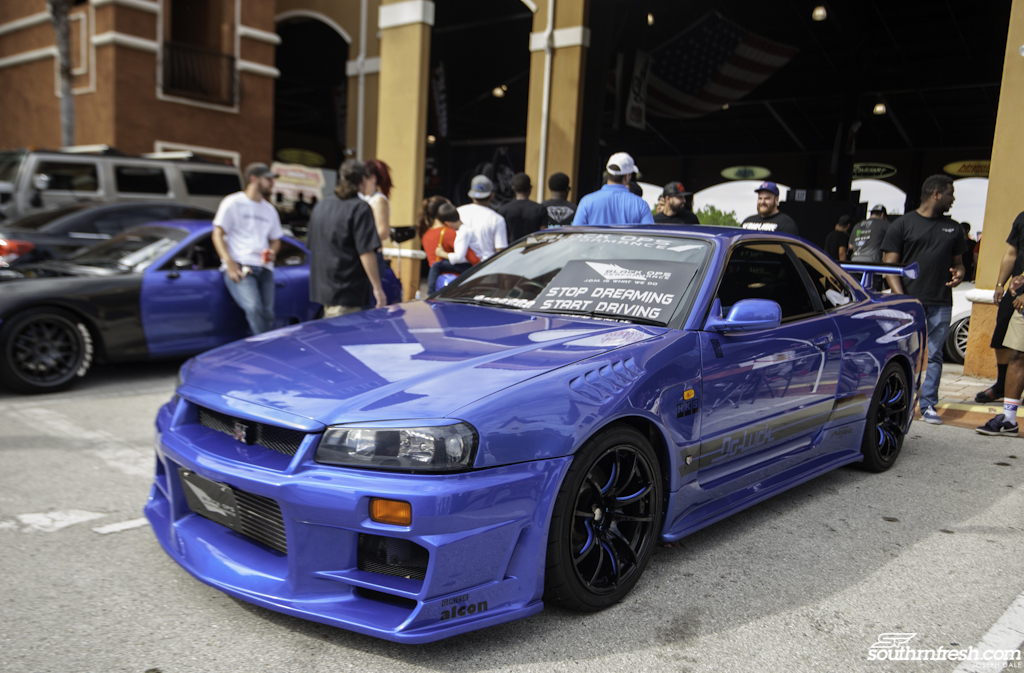 Do-Luck Skyline R34 GTR from Black-Ops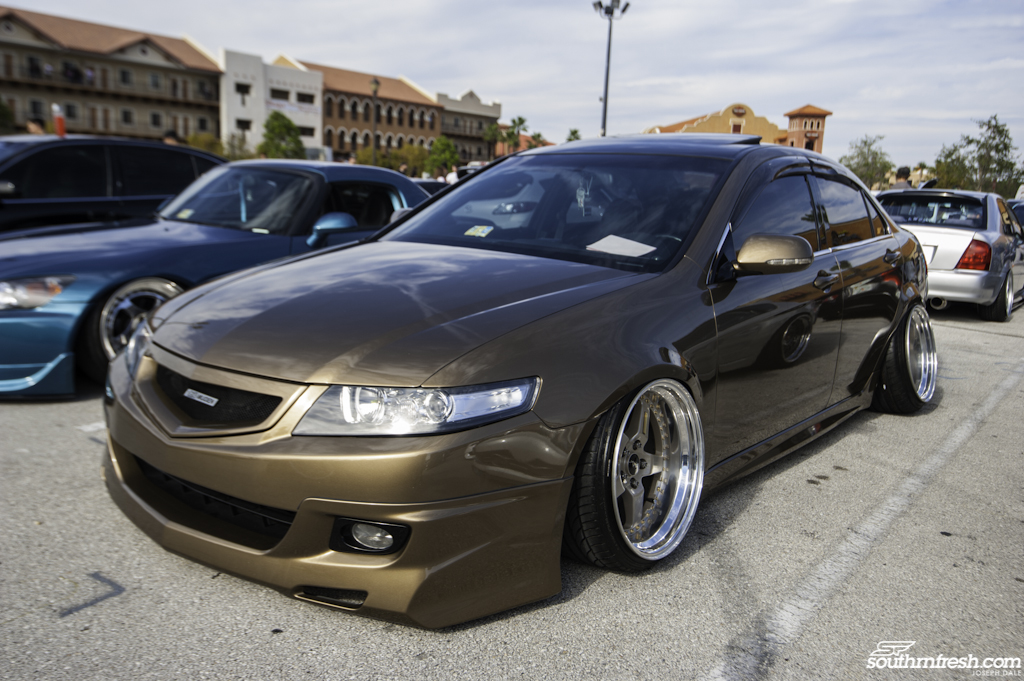 Darius Stanfield's Acura TSX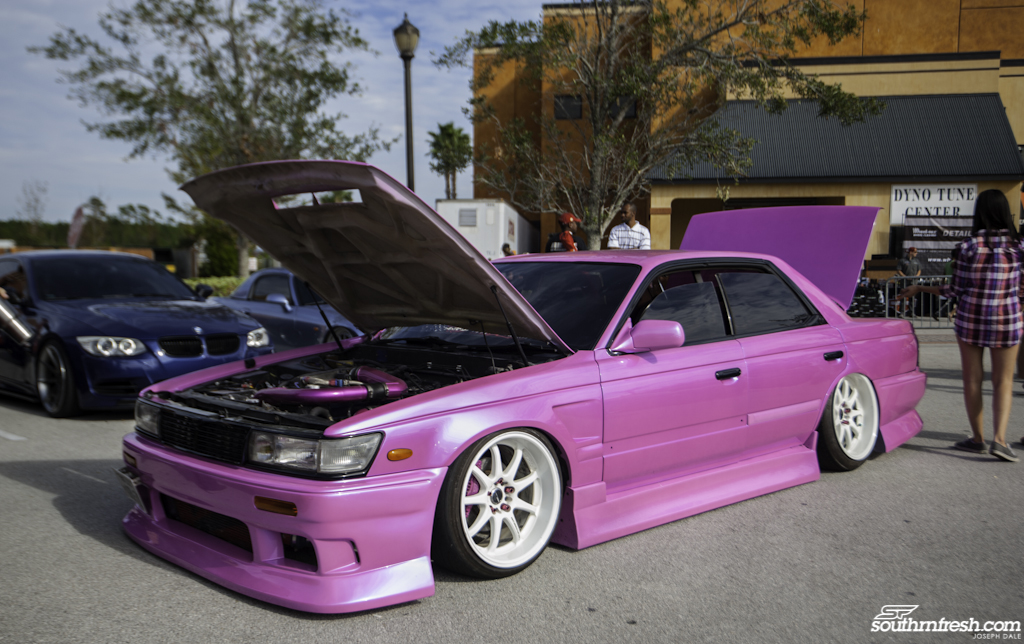 Fluorescent pink Nissan Laurel on Work Emotions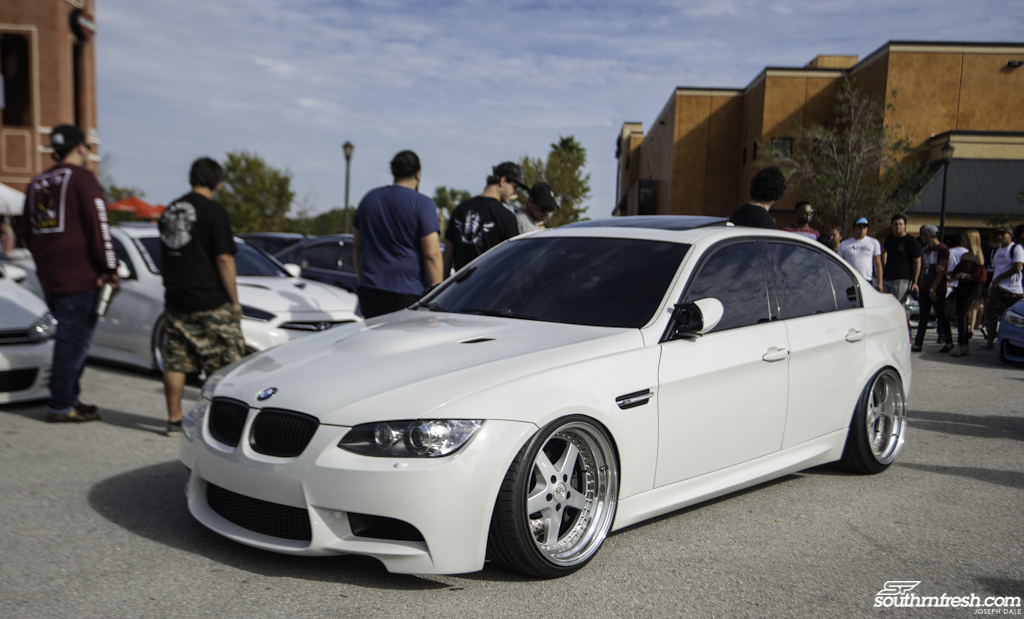 Subtle and clean E92 M3 on Work Equips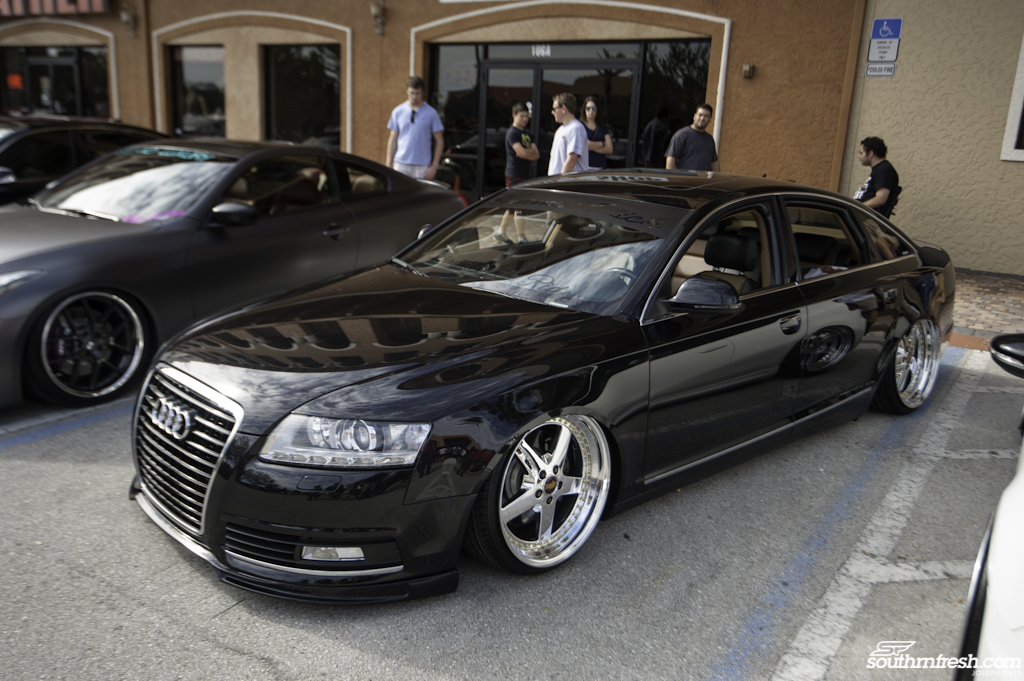 Matt Mummer's Audi A6 on 20″ Work Equips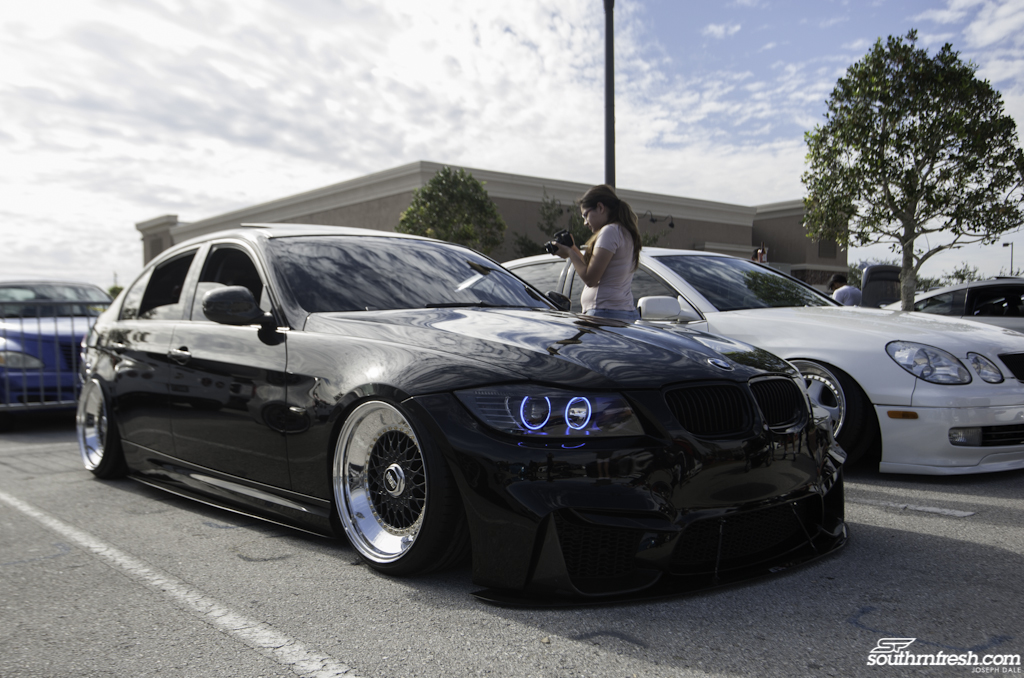 3 Series on BBS RS
Bagged Rotec Supercharged Civic SI Sedan on Work Equips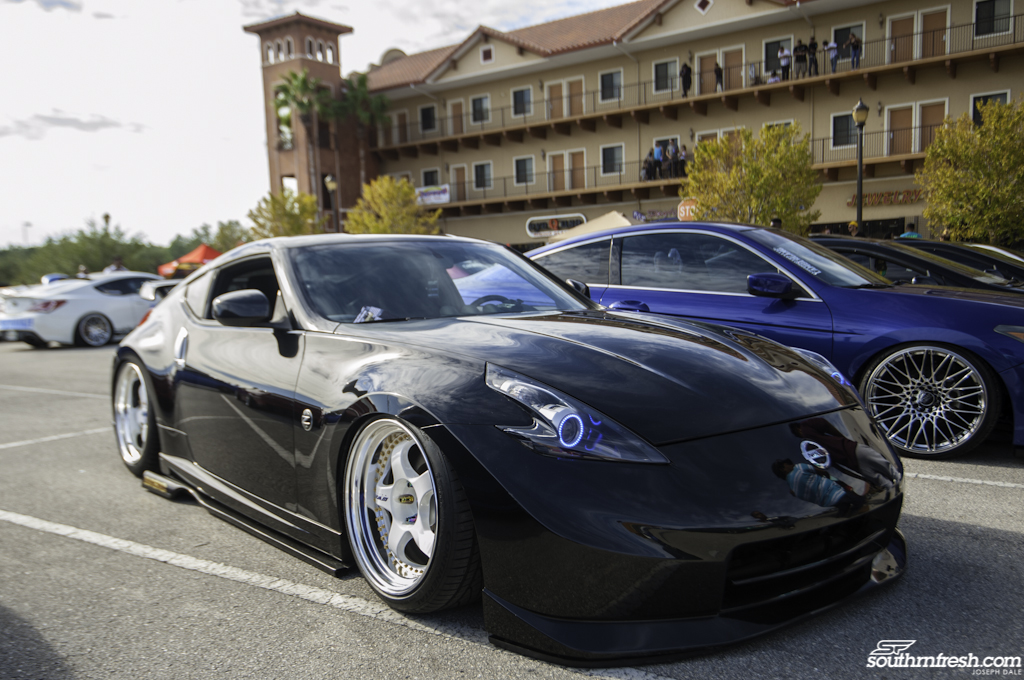 Bagged 370z on Work Meisters.  One of the main things that makes Simply Clean so appealing is the location.  In the background you can see the actual hotel where majority of the spectators stay during the weekend.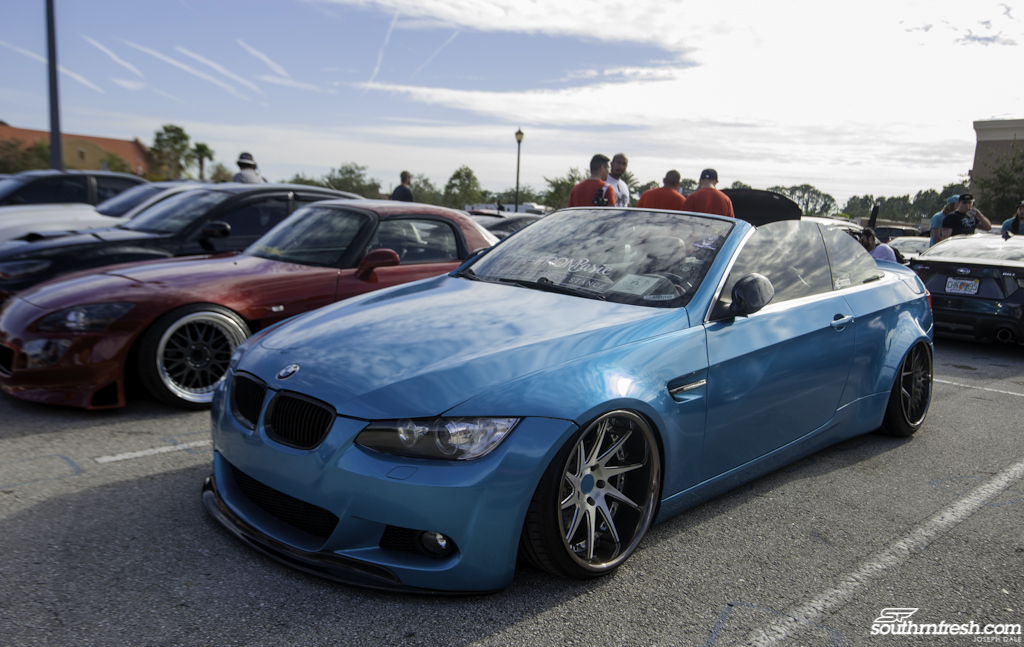 Convertible E92 M3 on AG Wheels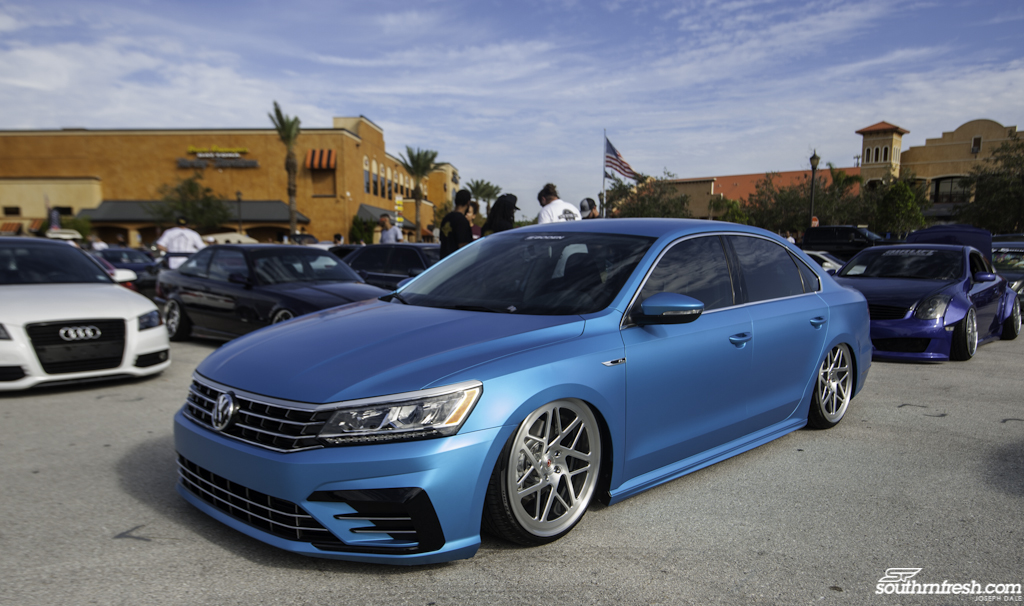 Volkswagen USA's  Bagegd Passat R LIne on Vossen Forged LC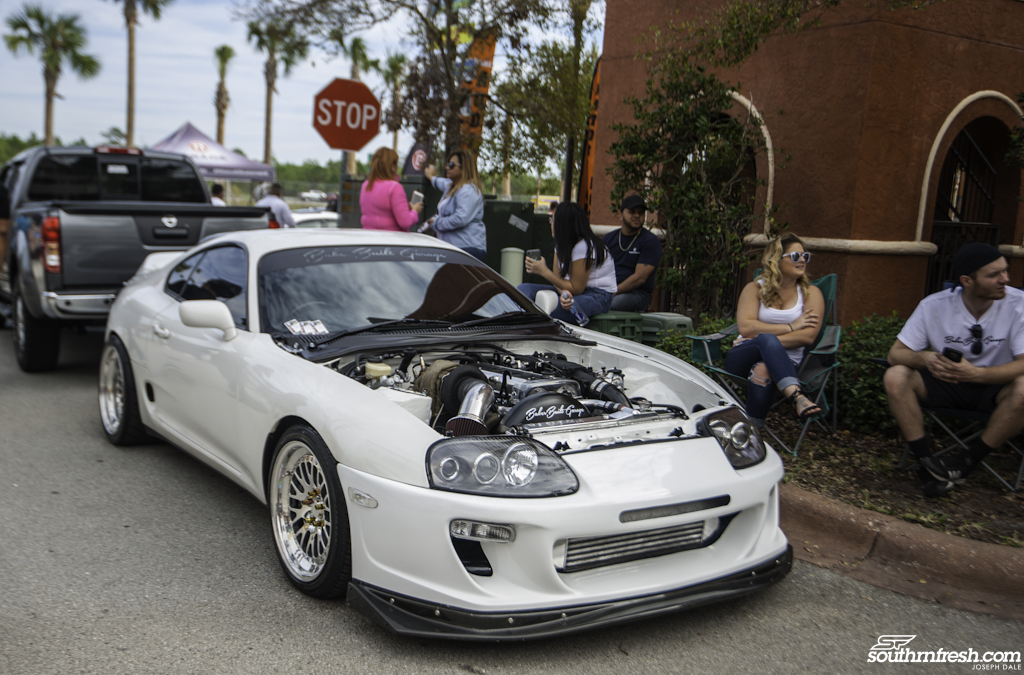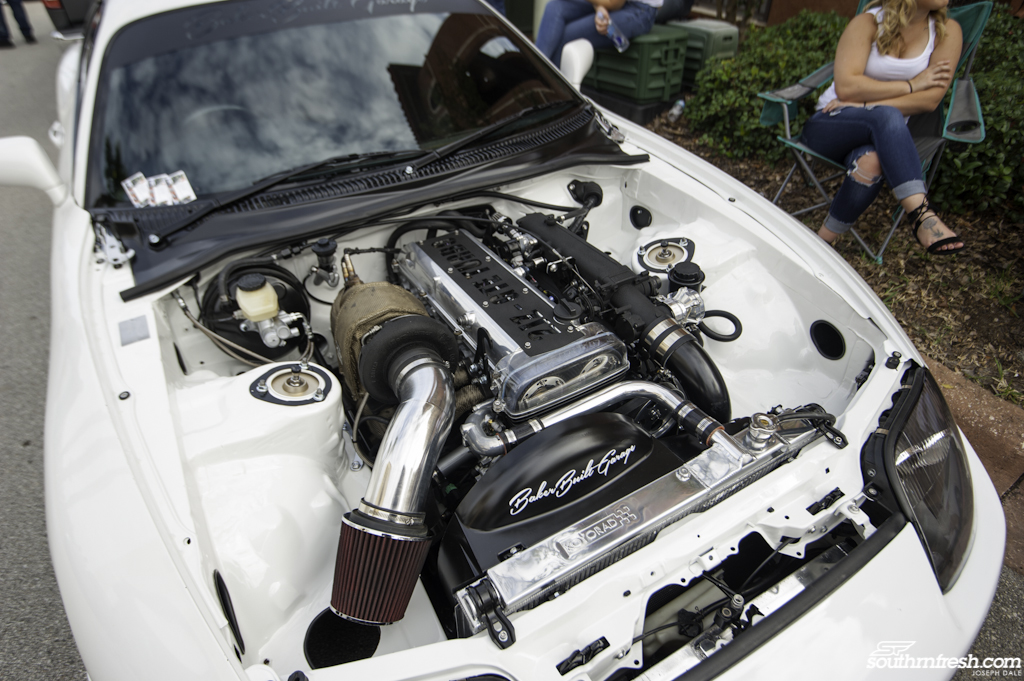 RHD MK4 Supra from Baker Built Garage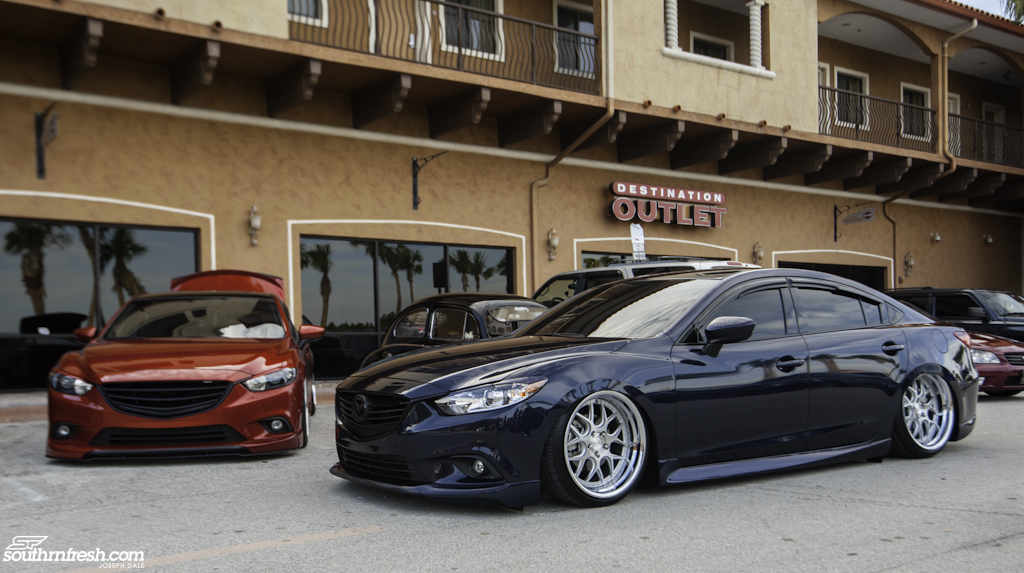 Dejan Salkovic's Blue and Jamie Bates' Red  Mazda 6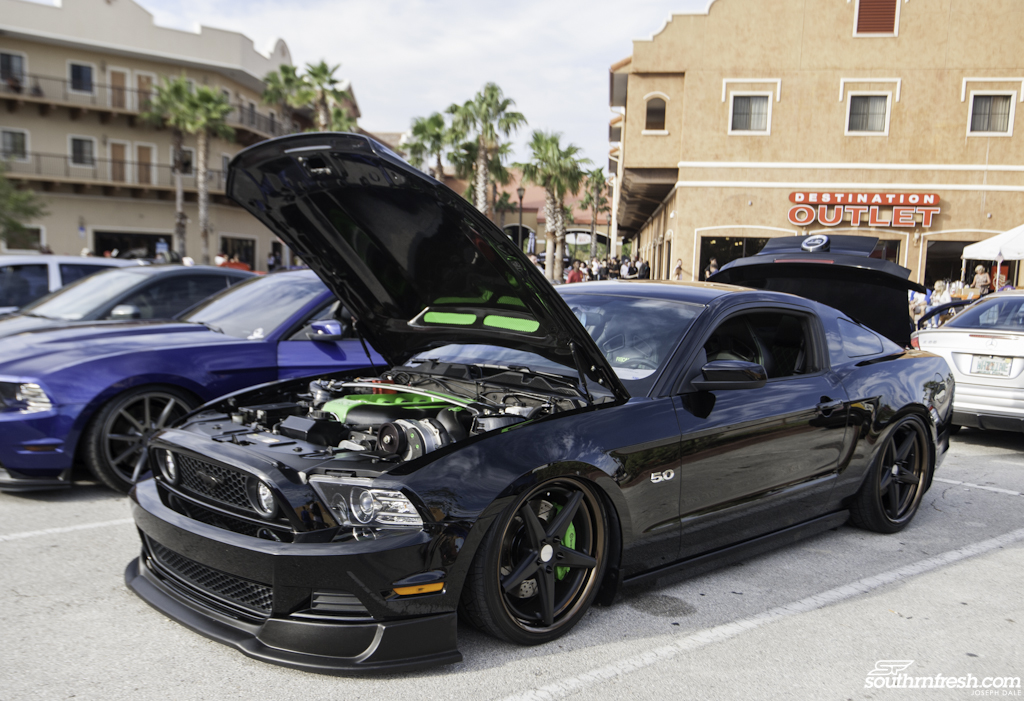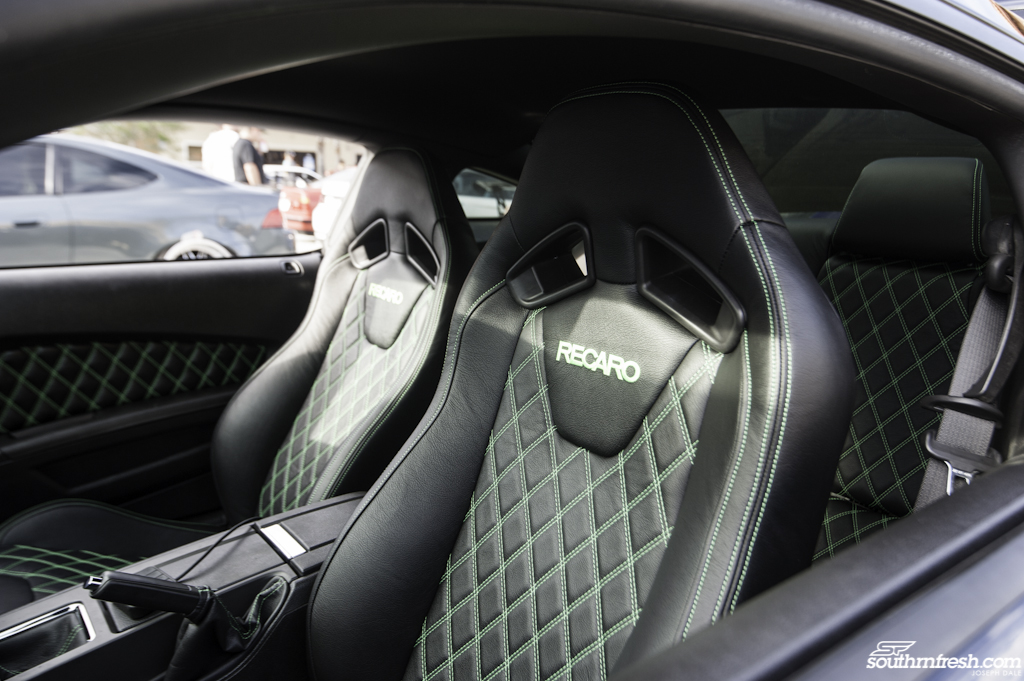 Supercharged and bagged Ford Mustang on Vossen x Work VWS1.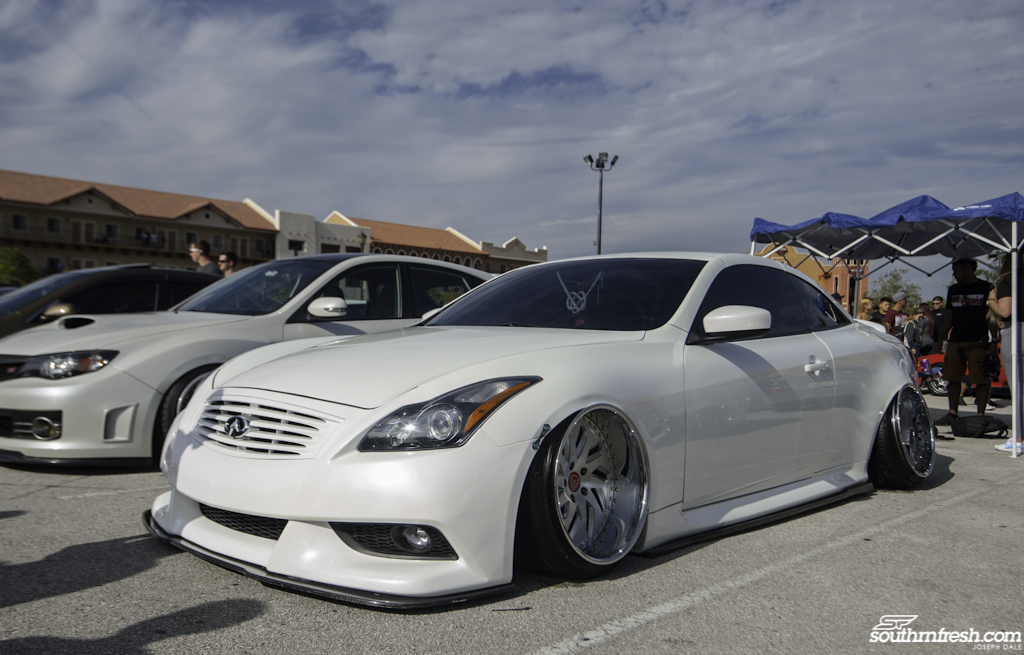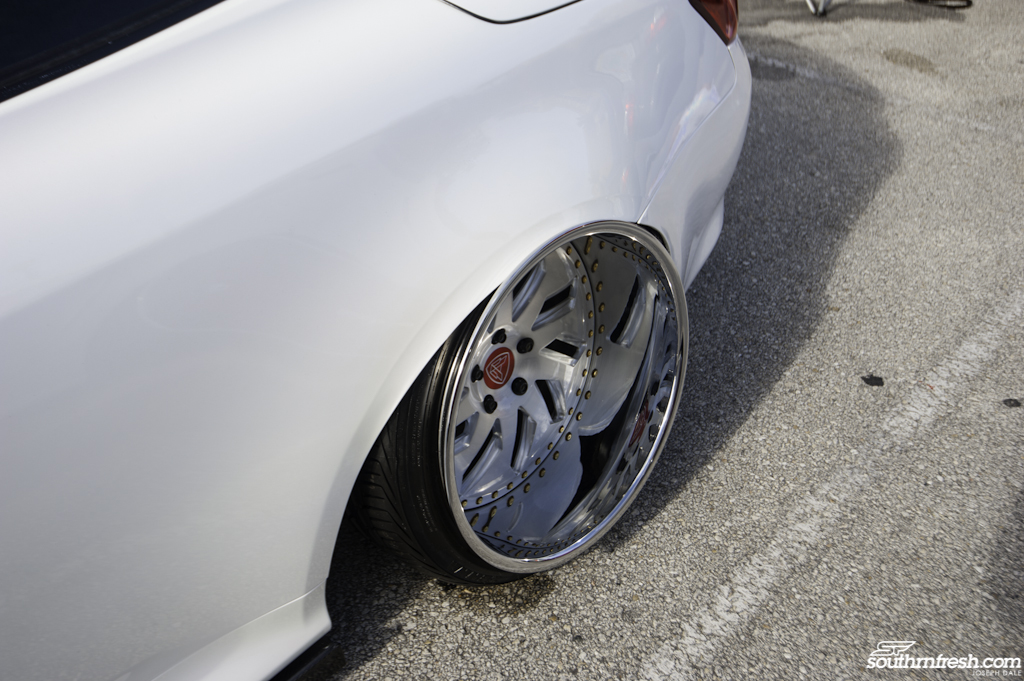 The fitment is a little aggressive for my personal taste. But the paint and body work was absolutely flawless on this bagged G37S.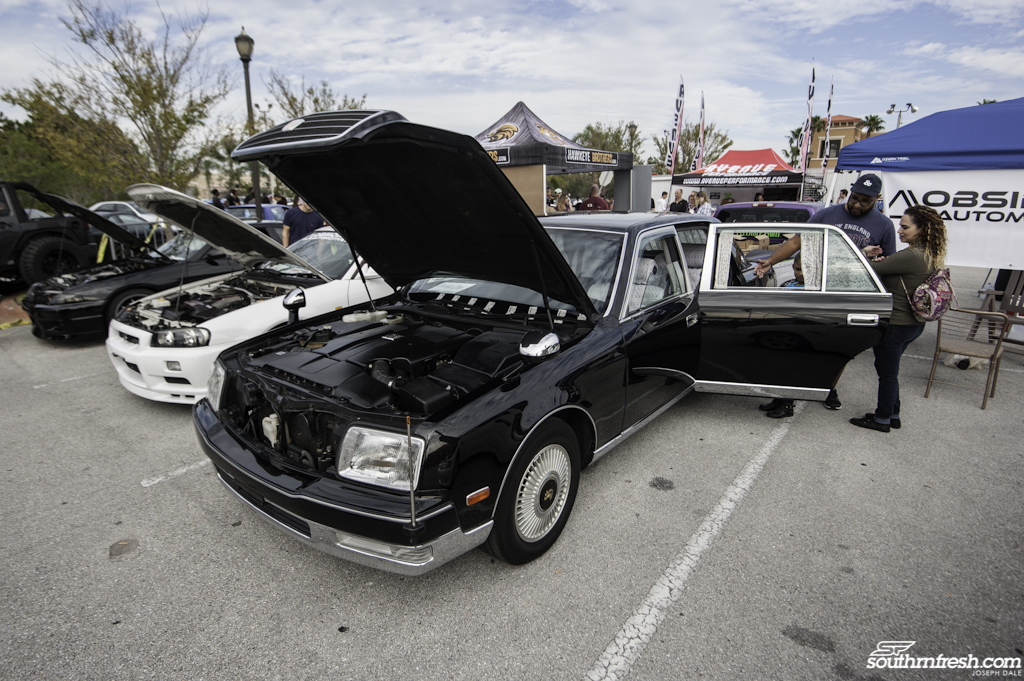 Obsidian Autoworks brought out this Toyota Century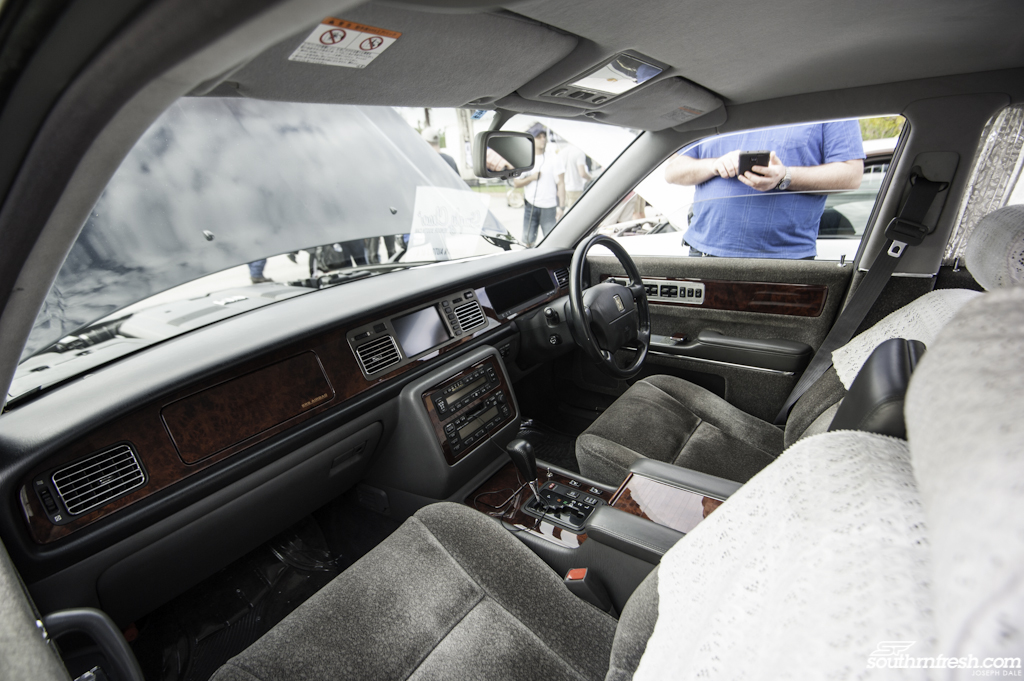 Always loved the Toyota Centuries, and this was my first time seeing one in person.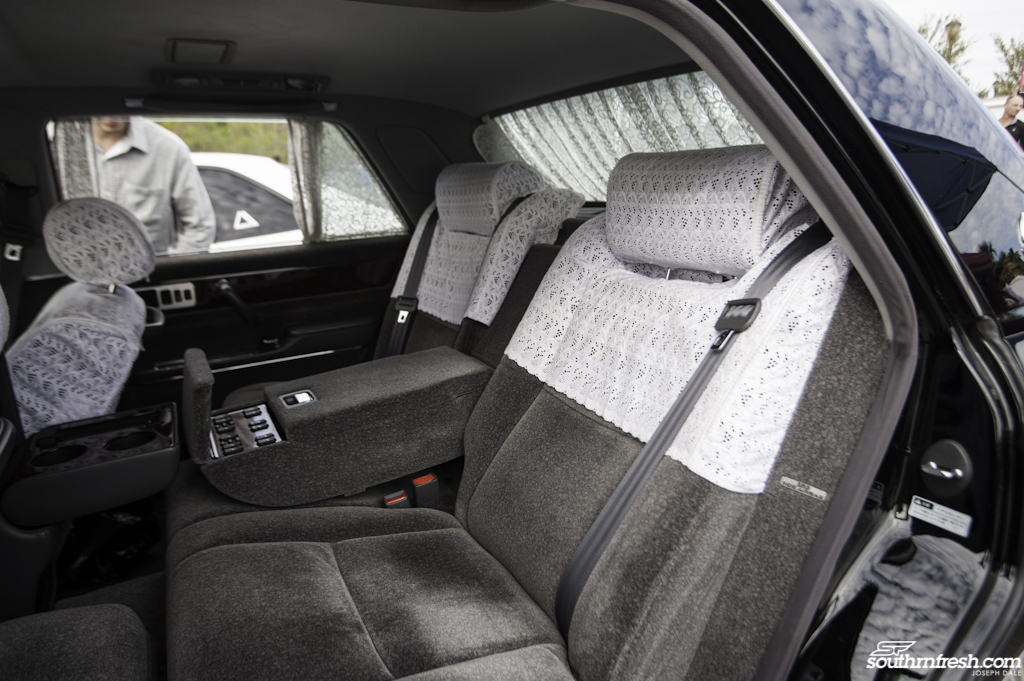 What amazes me about these cars, is how long they were made and remained unchanged.  The only major updates were in the drive train.  But the body remained mostly the same for almost 30 years.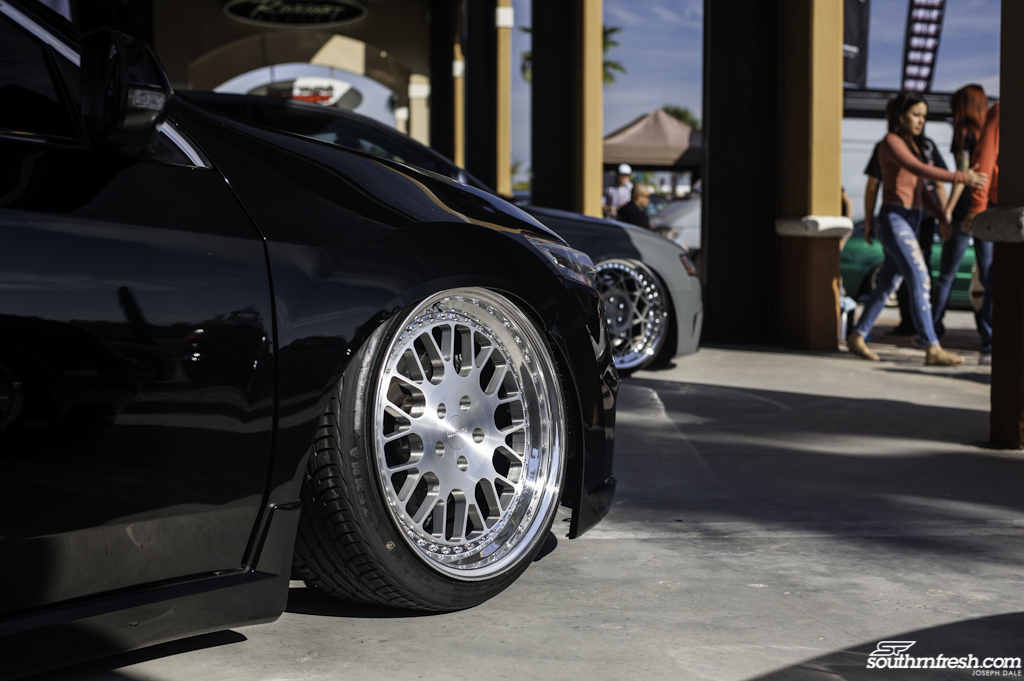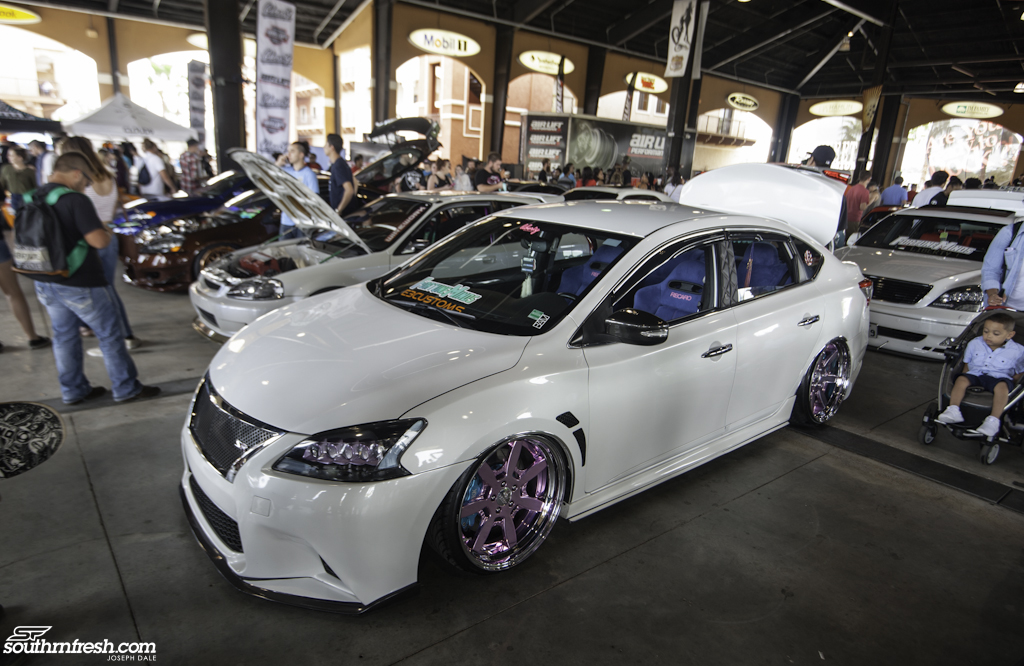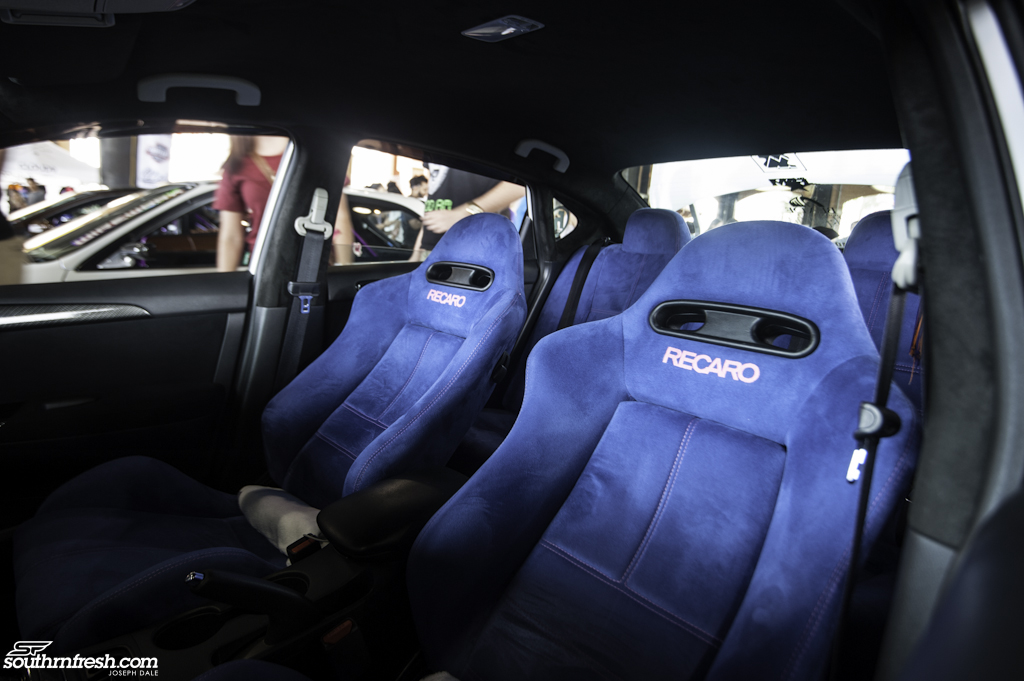 Simone Alicia's Nissan Sentra from Fortune Minds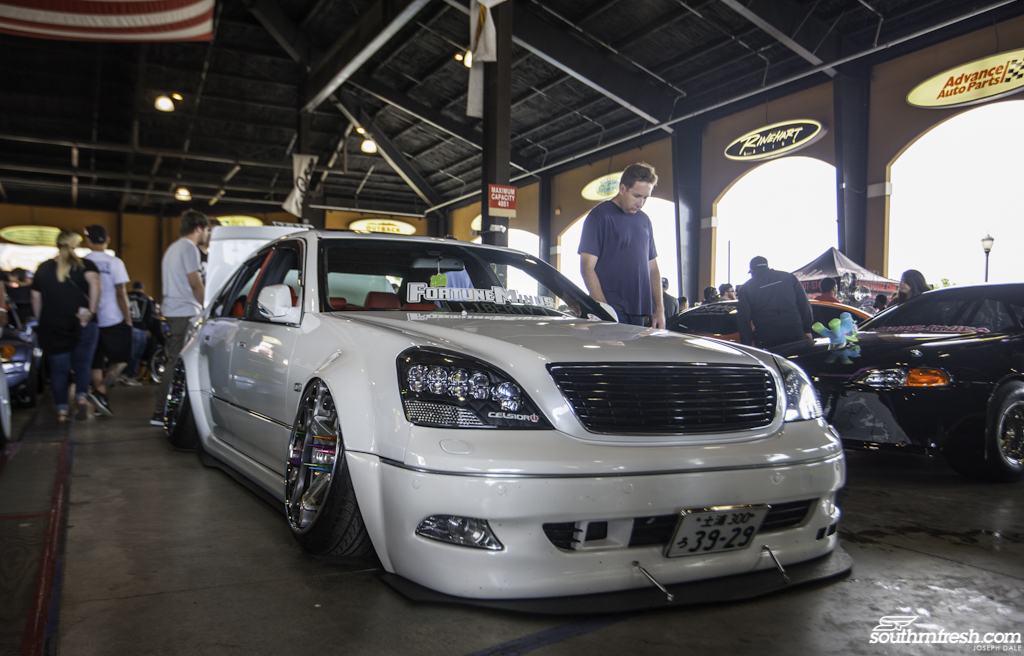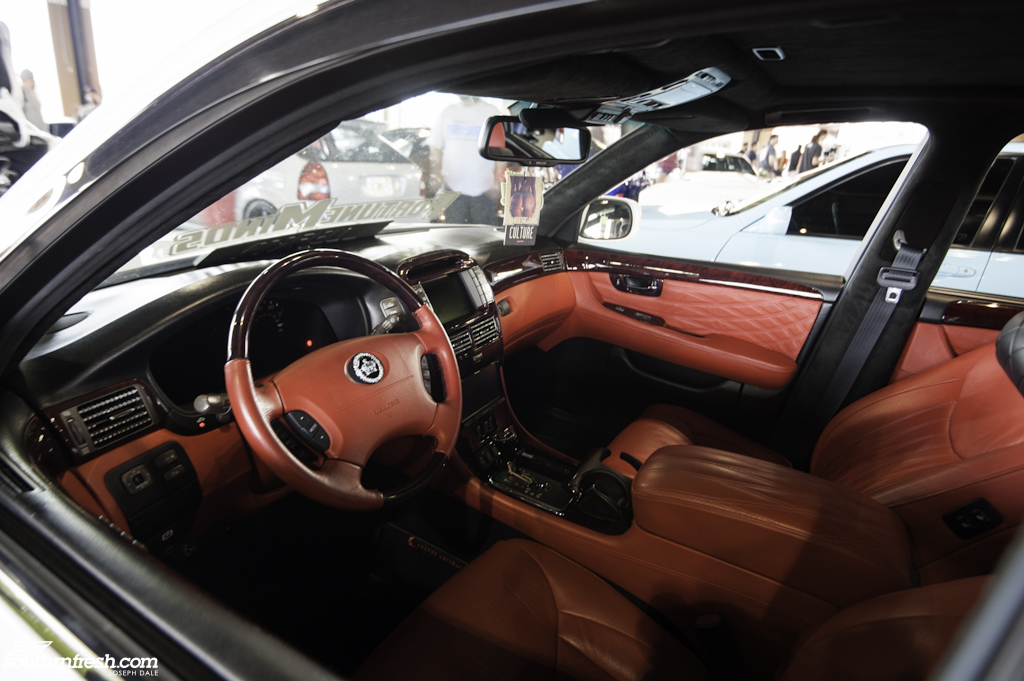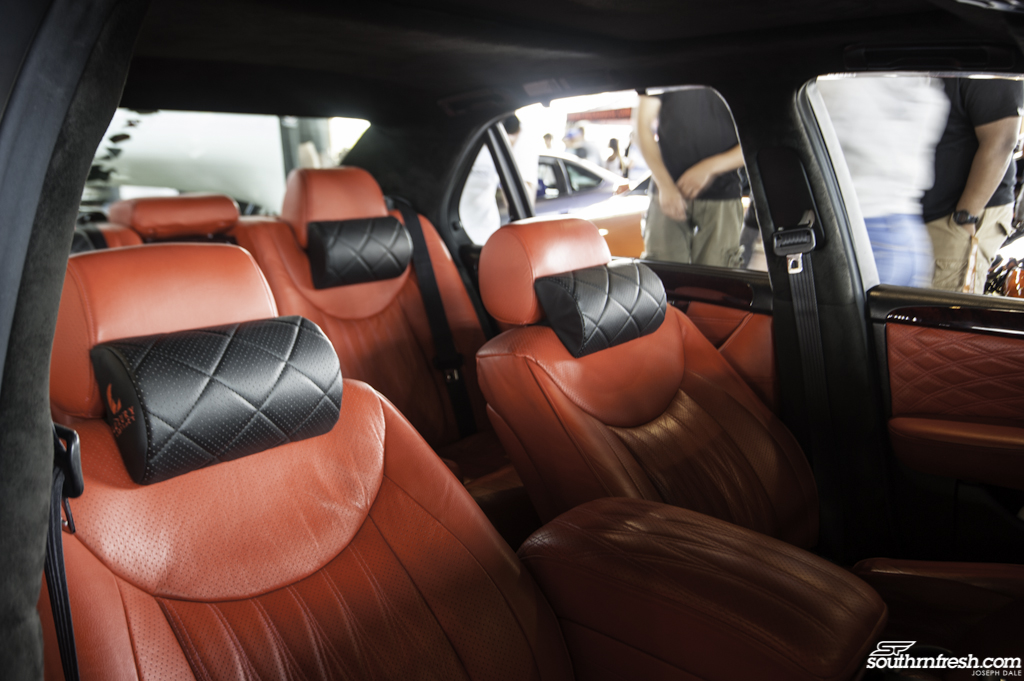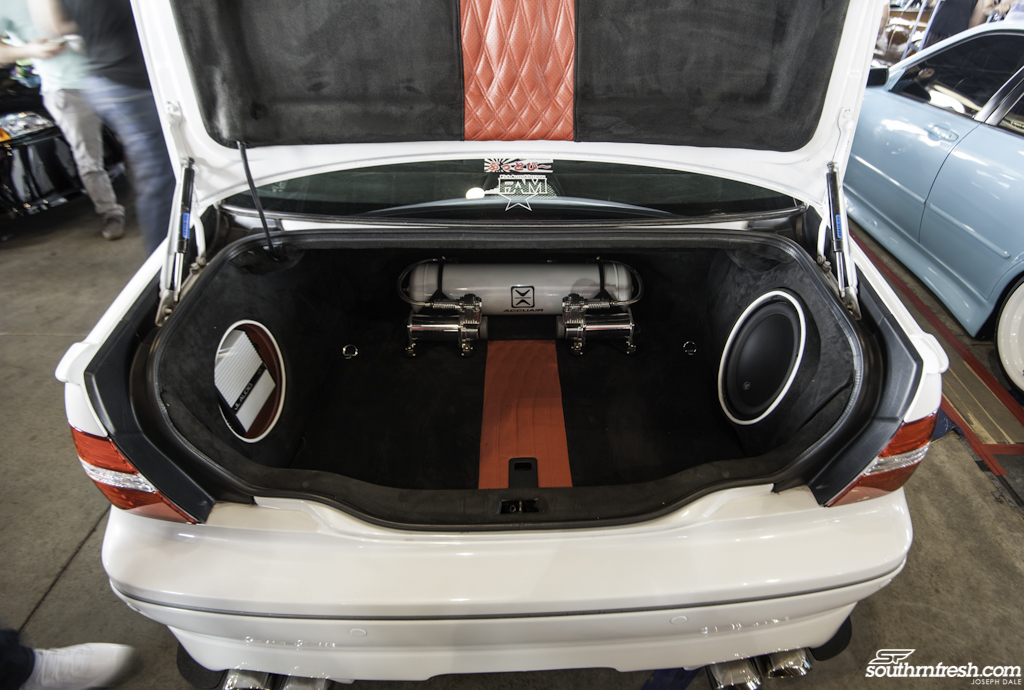 Nax Whitemore's Lexus LS of Fortune Minds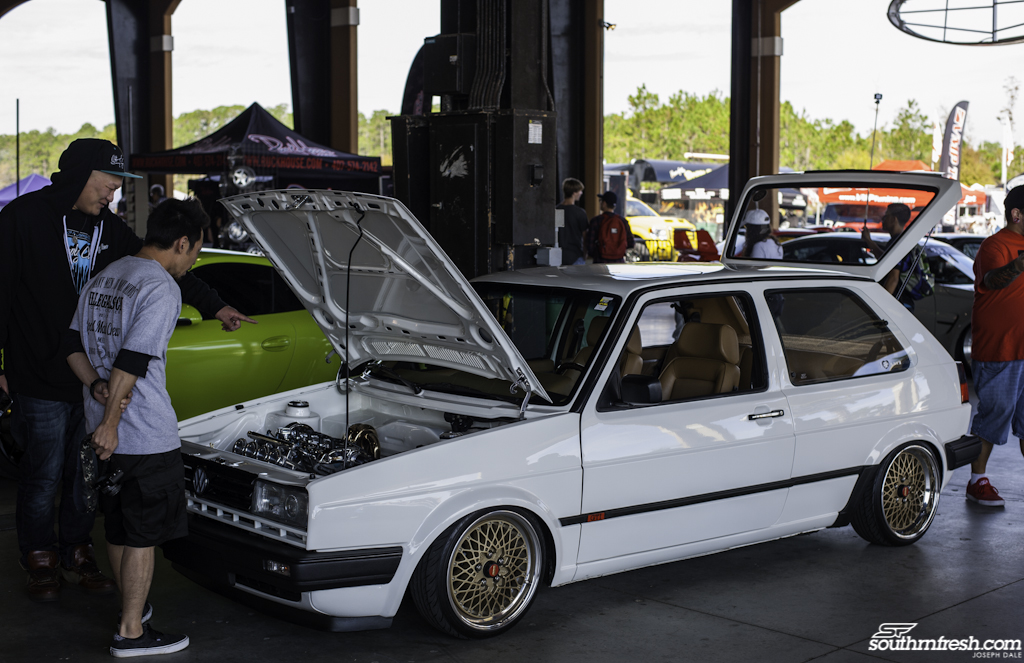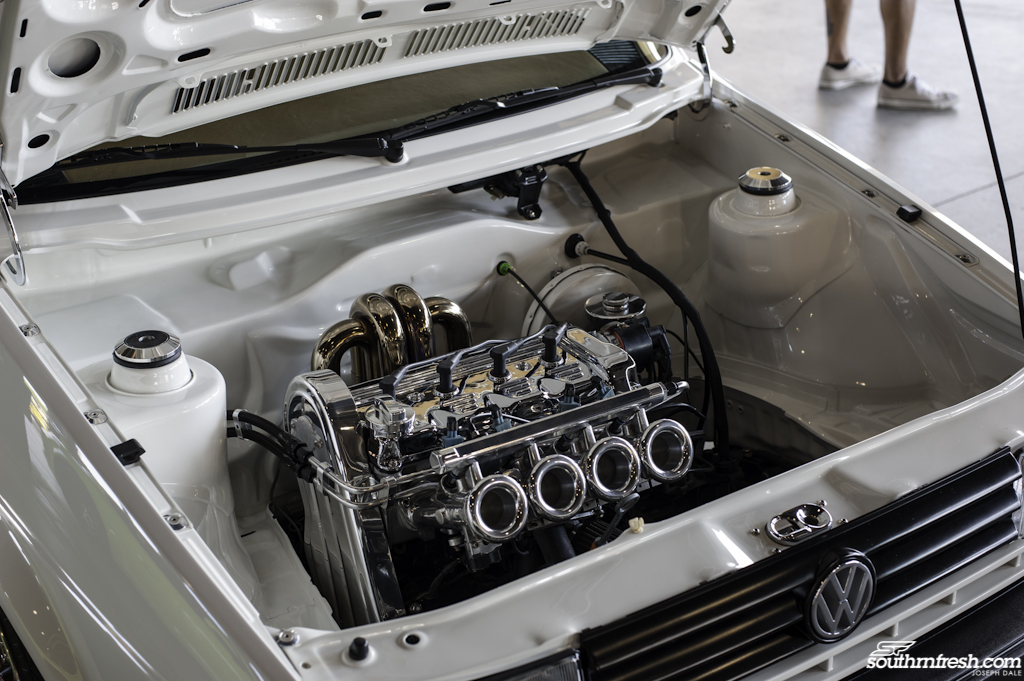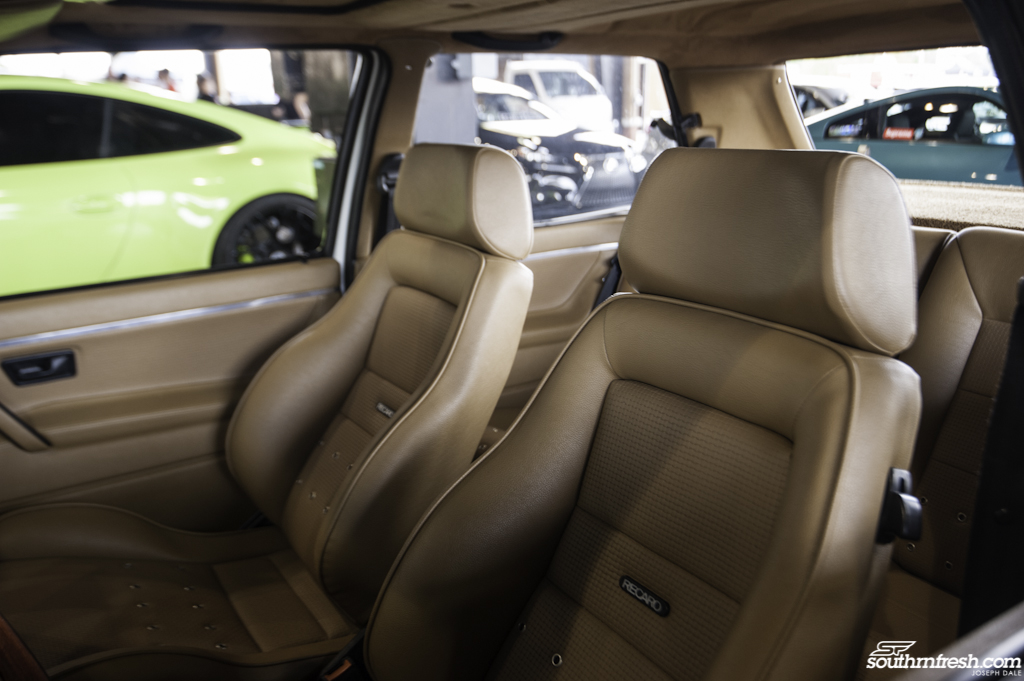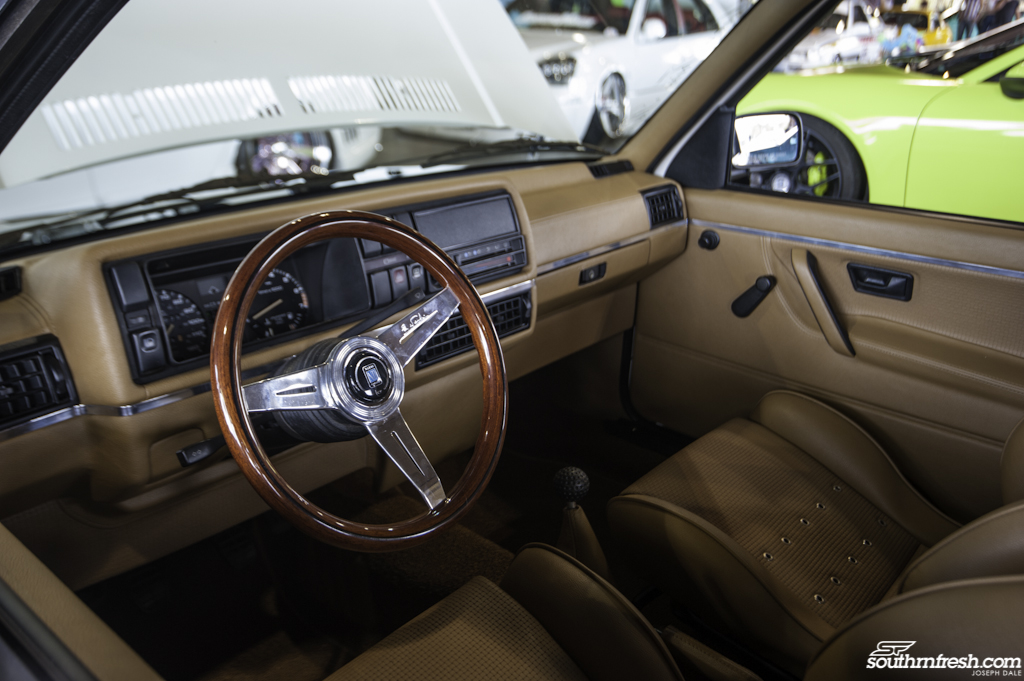 Paul's MK2 GTI , absolutely flawless inside and out.  
Kevin Lam's bagged M3 on OZ Futura 
The latest RWB Orlando Porsche – KEI KISHI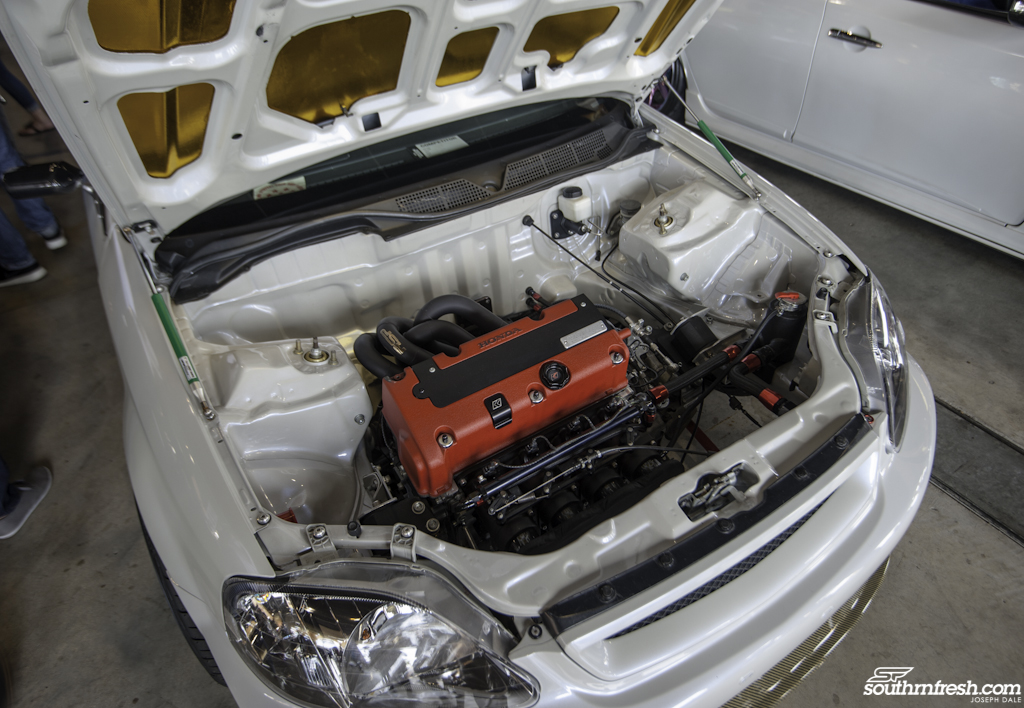 Wireworx EK another Florida favorite.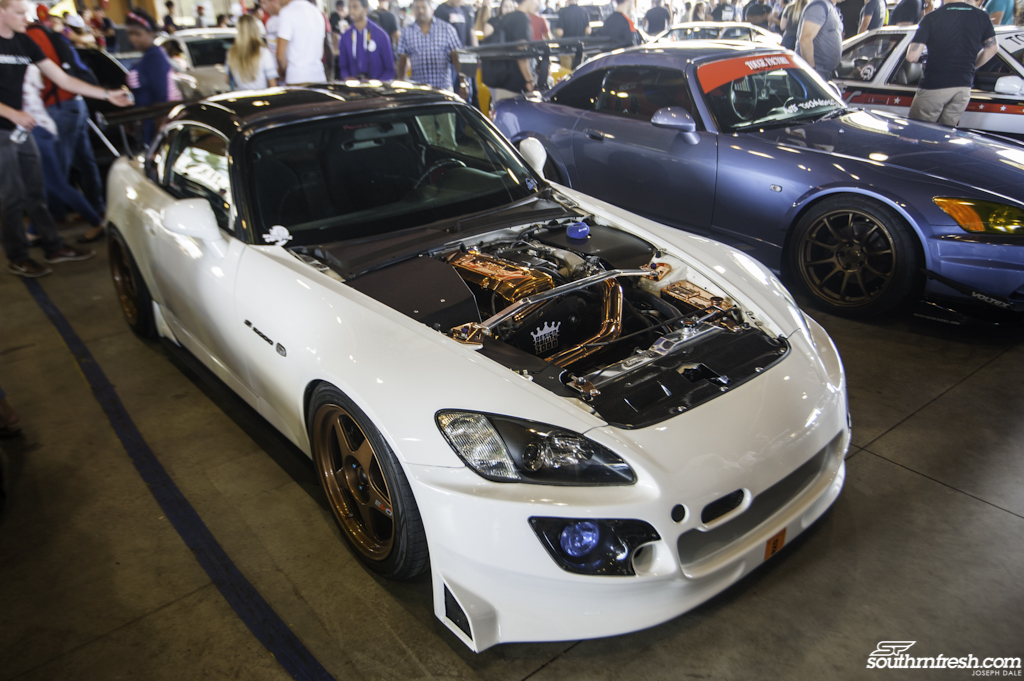 Mike's S2000 , really digged the copper/bronze accents through out the bay.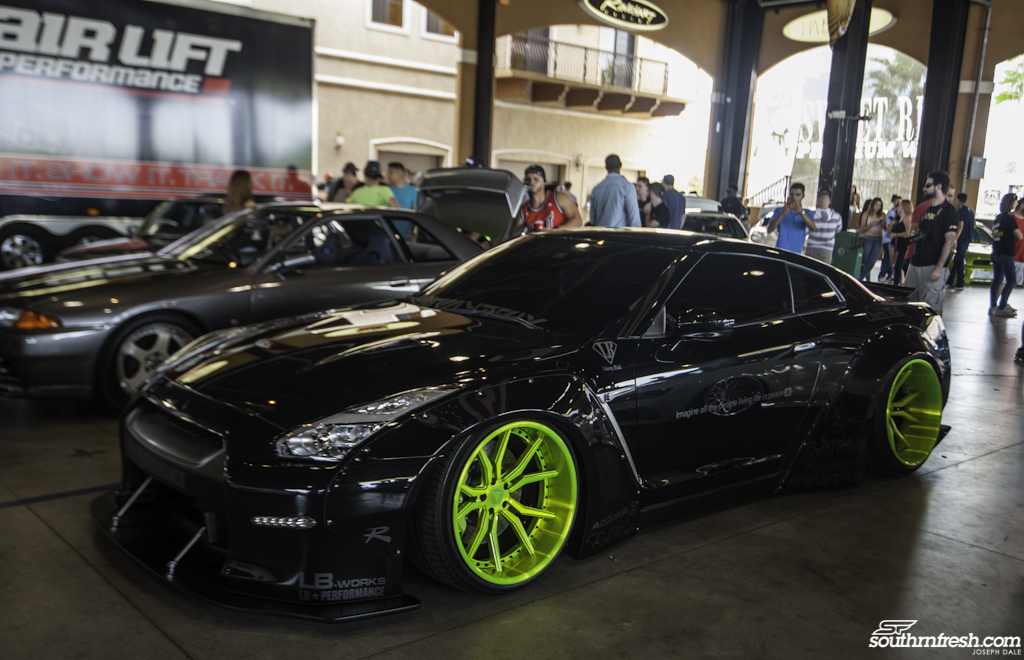 Dominic Lucci's Liberty Walk GTR.  Dominic passed a few weeks prior to the show, and his close friends brought out his GTR to the event.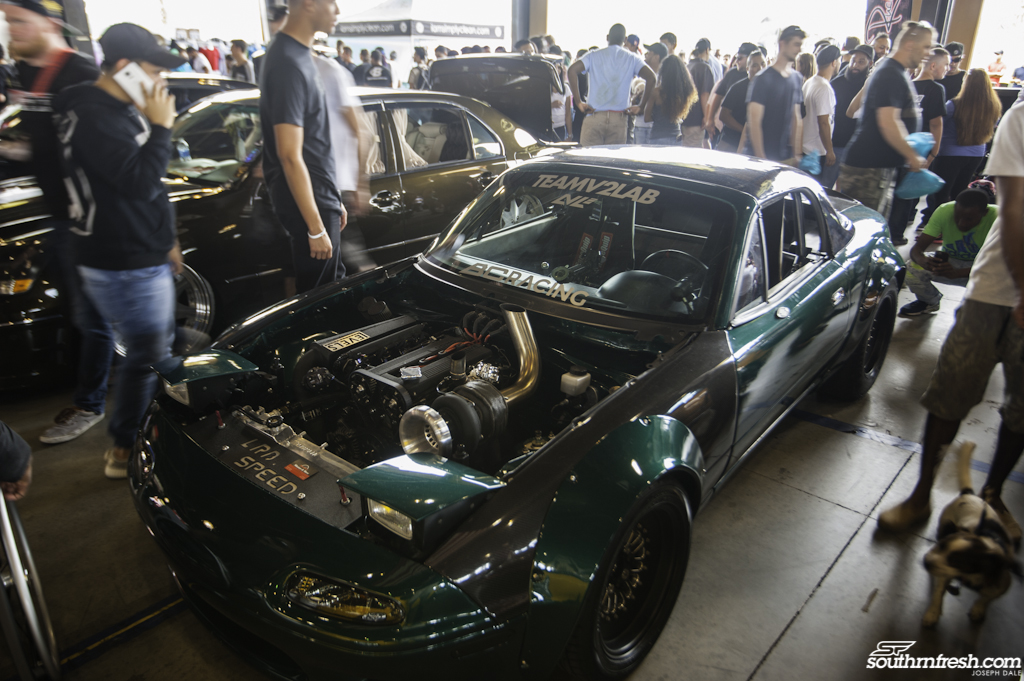 Matt Man's Mini Monster Miata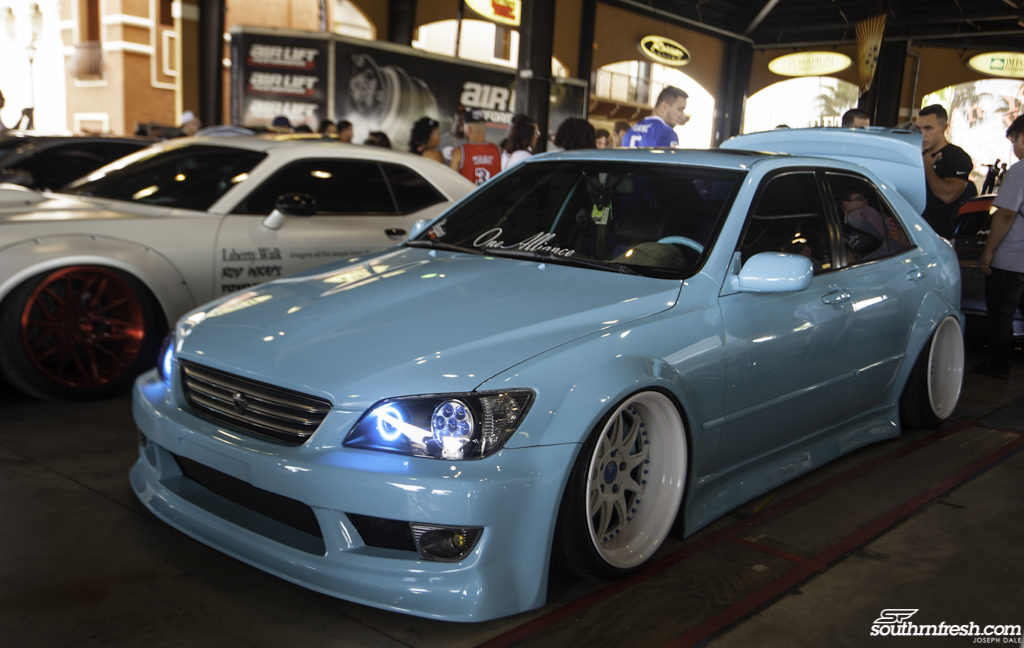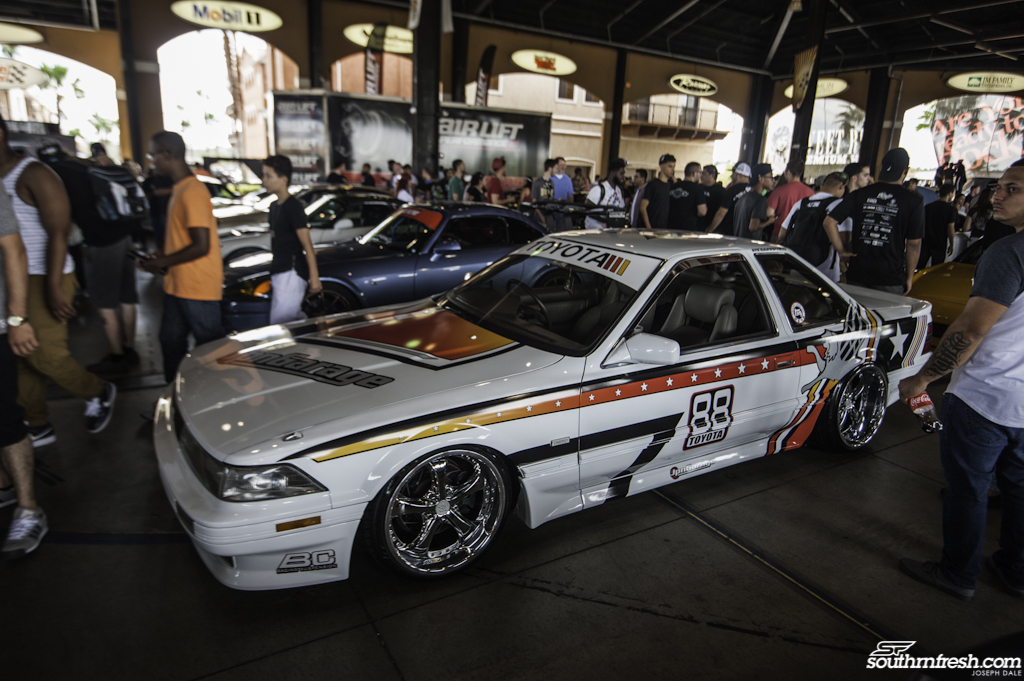 JPN Garage's Toyota Soarer.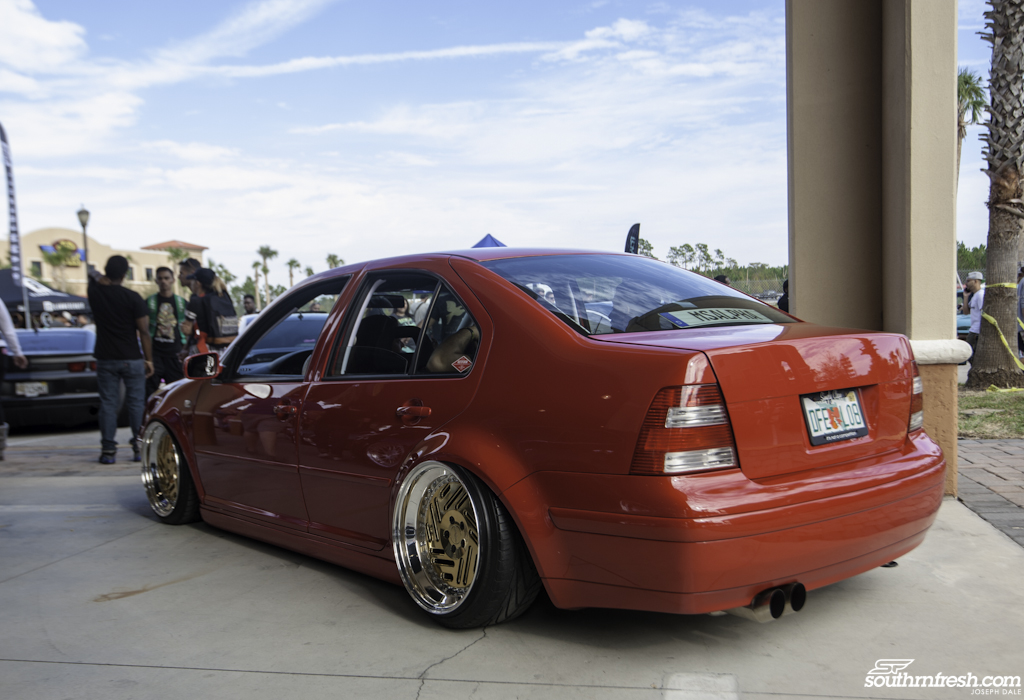 The show ends about 4-5pm and majority of the spectators are staying on the site hotel.  So the only people that really leave are the vendors and some of the locals.  The remainder of the night people just hang around the hotel area, and just chill.  In the past years after the sun goes down people would gather at the paddock until the late night.  But this year the venue staff did not allow people back in the paddock after the show.  So we just headed back to our rental house for the weekend.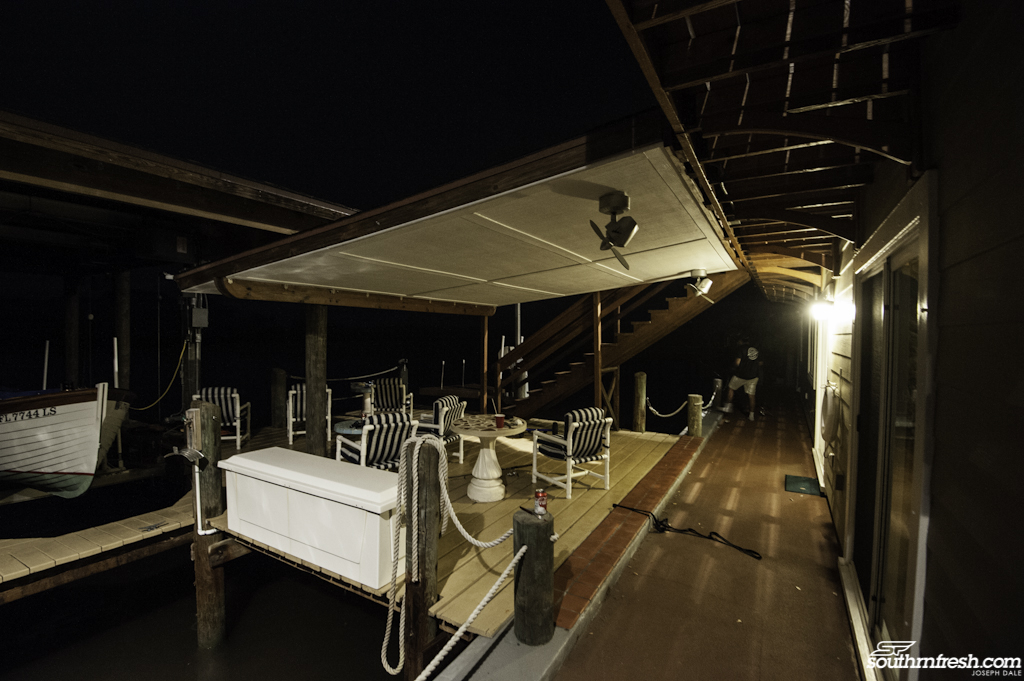 This year we stayed at a house on the beach with friends instead of the venue hotel.  It turned out to be well worth it, our rental house was right on the river and came equipped with a boat, kayak, and fishing equipment.  We did not have much to use as bait but uncooked bacon, but we did manage to catch a single blue crab….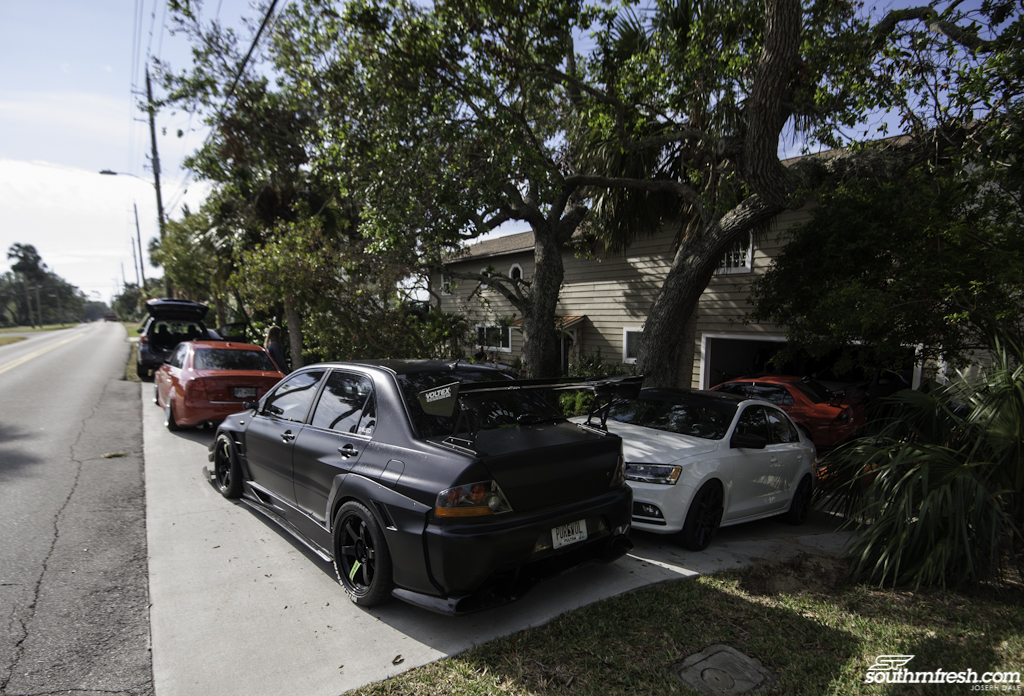 The next morning we got up a little early to get some breakfast and hit the beach for a few photos and relaxation before hitting the road.  Our driveway was not as bad as it looks, but there was a huge dip on the other side preventing anyone from parking properly.  So we had to squeeze all 7 cars on the property, since we were right off the main road.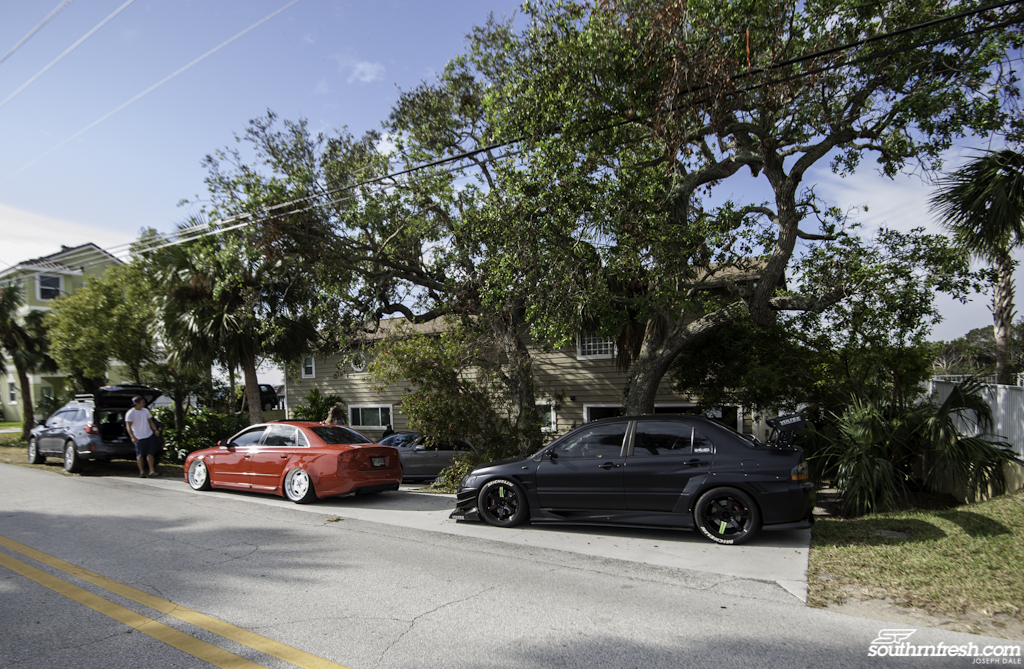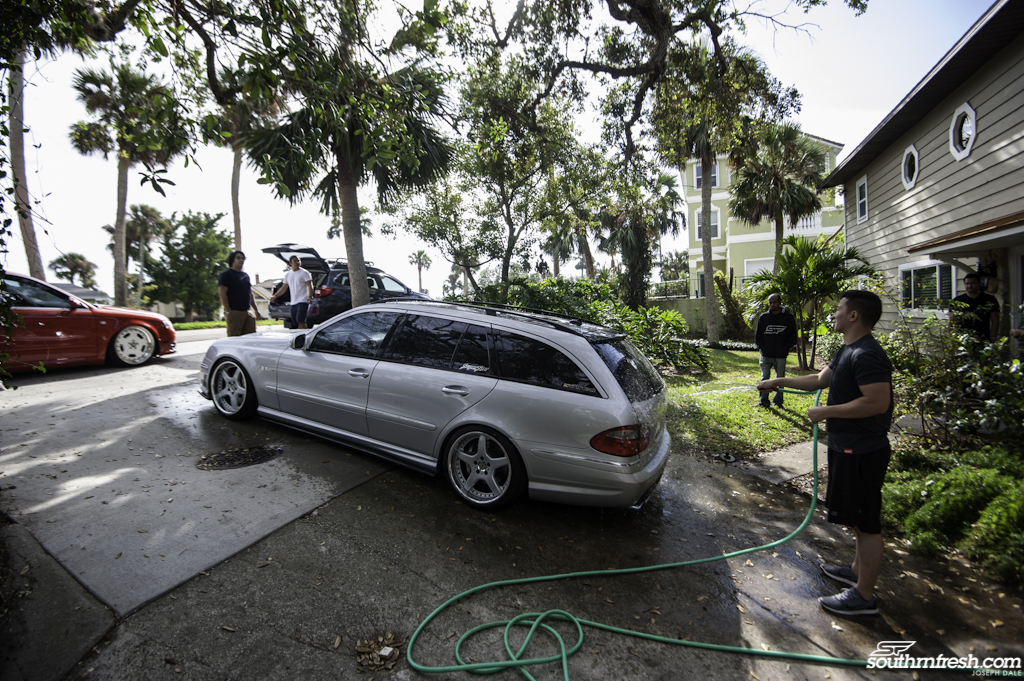 Johnny cleaning off his newly purchased AMG63 Wagon.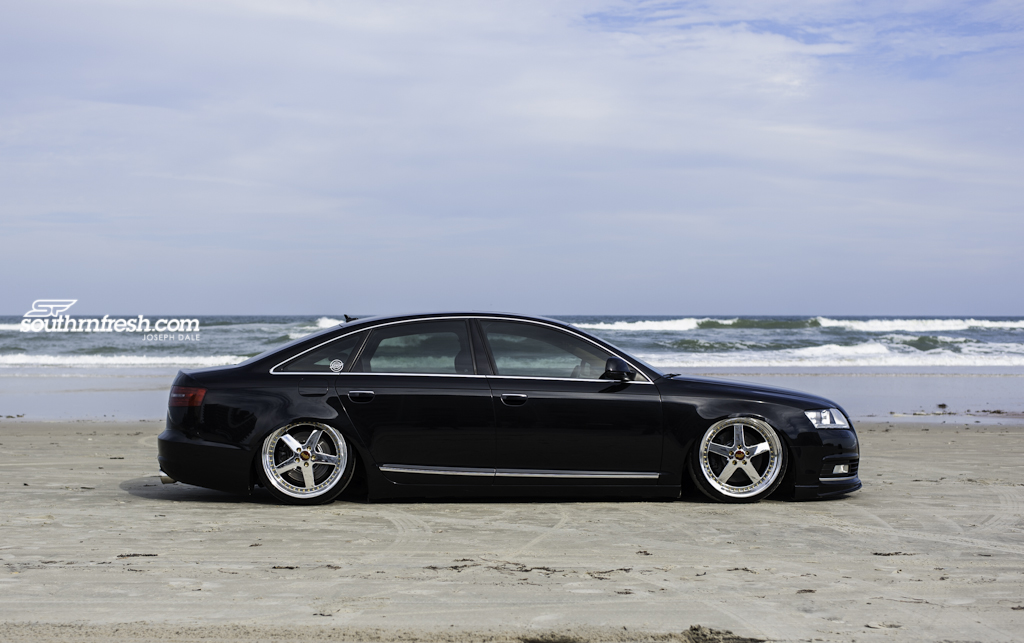 We met up with Matt and Cliff ate some breakfast , and took a few shots on the beach, and soaked up as much warm weather as we could.   
Songee's 370 Z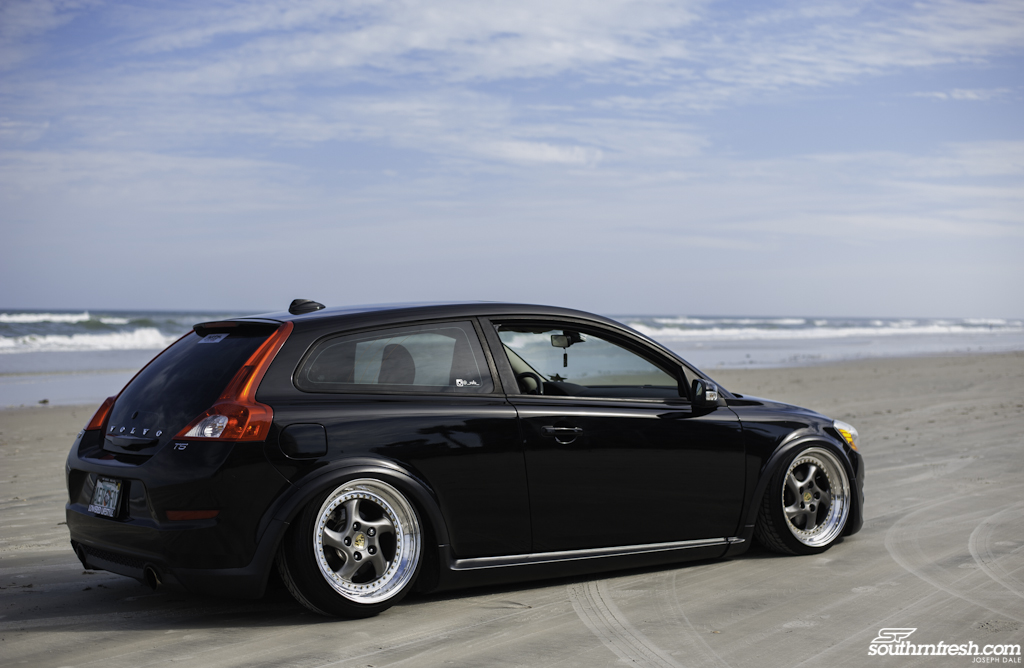 Ran into Zach Carroll on the beach as well.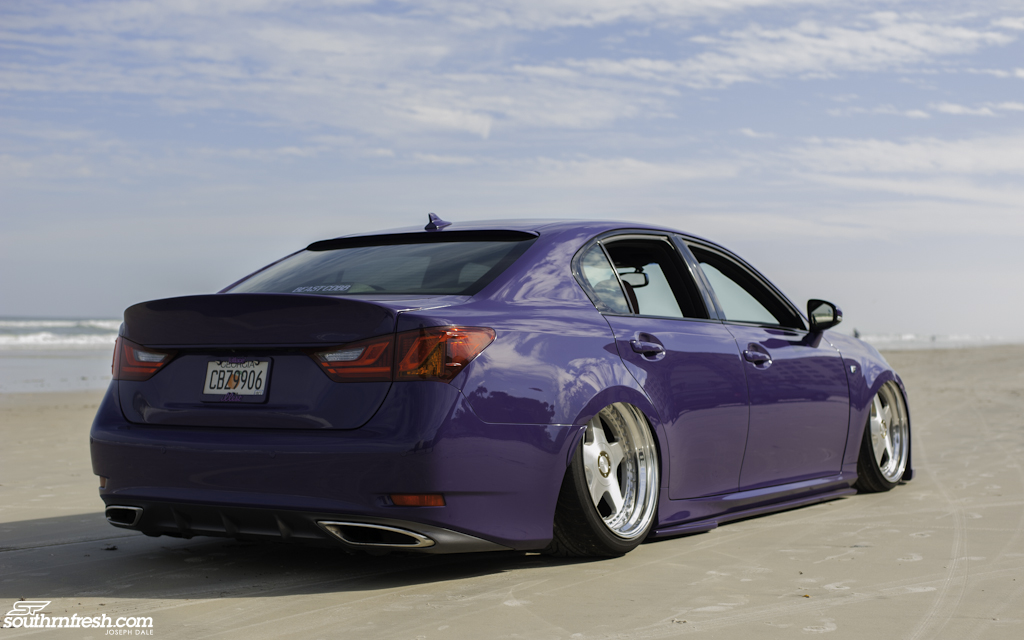 Cliff Ridinger's GS350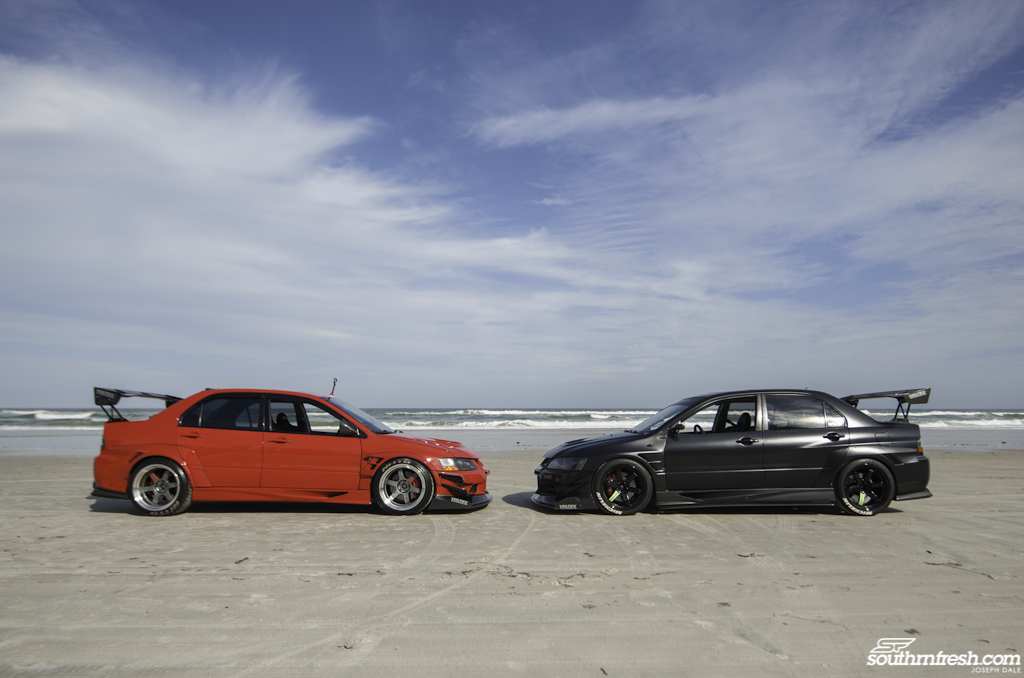 Justin and Sonny's Evo 
Sonny being tough on his Razor scooter.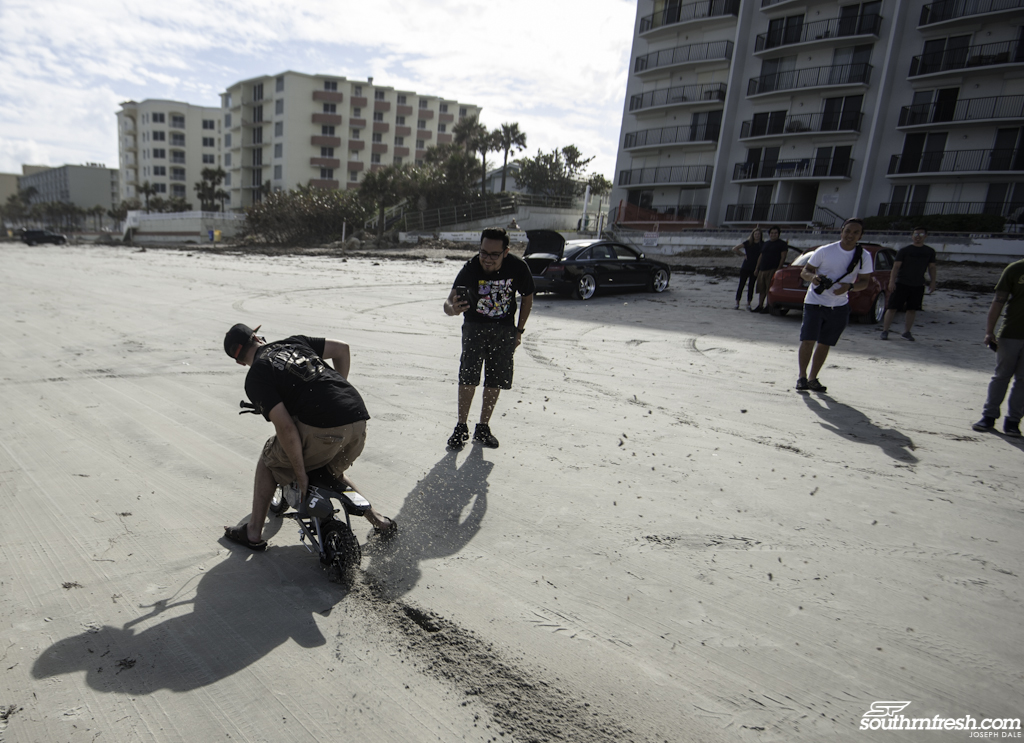 Matt Mummert giving us a show on the beach in his mini scooter.  
That concludes our Simply Clean 8 photos.  Much love to the Simply Clean crew for the great event.. Thanks for looking..
You can of course see all of our photos here: SIMPLY CLEAN 8 GALLERY