Been awhile since we have had a feature. But this one was a long time coming.  Over the last year I felt like I mentally withdrew from a lot of the fast moving trends and hype.  And just decided to sit back and take my time and do things at our own pace.
I started to see a trend of people and their cars popping up with instant fame because they put wheels on a new car.  And all of a sudden everyone knew the kids name with the new wide wheels.  Its not like we don't have the content or capacity to do so.  We just choose to give light to things that will improve our community rather then just bait you in for views.   So I decided to sit back and make these posts special and worth your time, and only recognize the ones that have showed true dedication.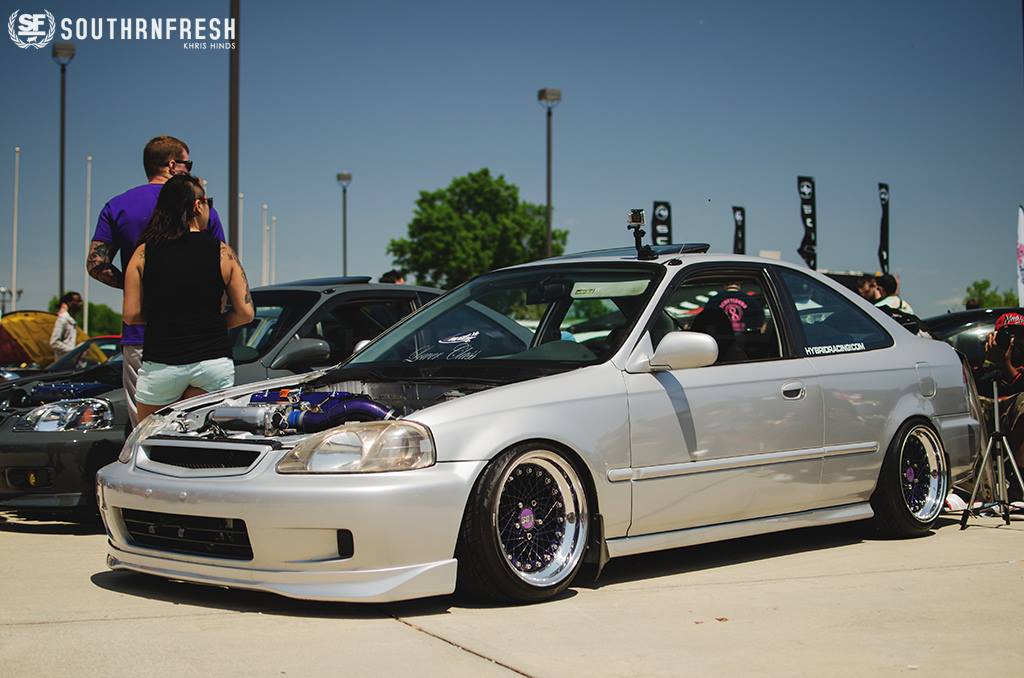 The photo above is from Import Alliance Spring Atlanta in 2013.   It was the first time Jose had attended IA and it also created our bond with Jose and his build.
"it was this picture that I saw from my first IA in 2013 with the Southrnfresh Crest and I had to have one"
Hearing Jose say that, was a big deal to me.  Over the years we have took thousands and thousands of photos.  And plenty of them that tell a story.  Not only was this the first time Jose had been to IA, but it led to him being one of the first people to buy our SF Crest banners and wear one on his car out of the state.  I would see Jose's Civic at so many events, but could never catch up to him in person.  Every since then I have not seen the car without a Southrnfresh Banner.  I take the support of Southrnfresh to heart.  From the smallest decal to the large motorsport banner its a big deal to me.  It keeps me motivated to keep this thing going.
Photos By Justin Wright @its_black 
Fast forward to Import Alliance Spring, I finally was able to meet up with Jose for some photos 4 years later.  Jose's like most of us, and he was born with a passion for cars and it has grown into an expensive addiction like most of us.
Jose told me he never really wanted a Honda in the early years.  His first car was a AE86 coupe back in high school.  But at the time the car was hard to find parts for on a high school budget.
Once the 86 was gone, the Honda bug bit him when he purchased an Accord.  Jose owned quite a few Hondas after getting rid of the Accord.  He ended up with a EK Hatch in 2009 that he K swapped.  The EK hatch was a good start, but it needed a lot more work then he had wanted to put into it.  The car was a pretty known before he had purchased it,  And Jose wanted to get a something in better condition and something that he can call his own.
Jose was able to purchase this 99 EX coupe for a steal, and finally get a fresh start with a clean, stock car and build the car he always wanted.
The heart of the Civic is powered by a K24A2 with a Type S  head, that makes 601 horsepower by way of the Precision 6266 Turbo.  I was in disbelief when Jose told me that the car still had a stock bottom end, and had been running well for awhile at this power level.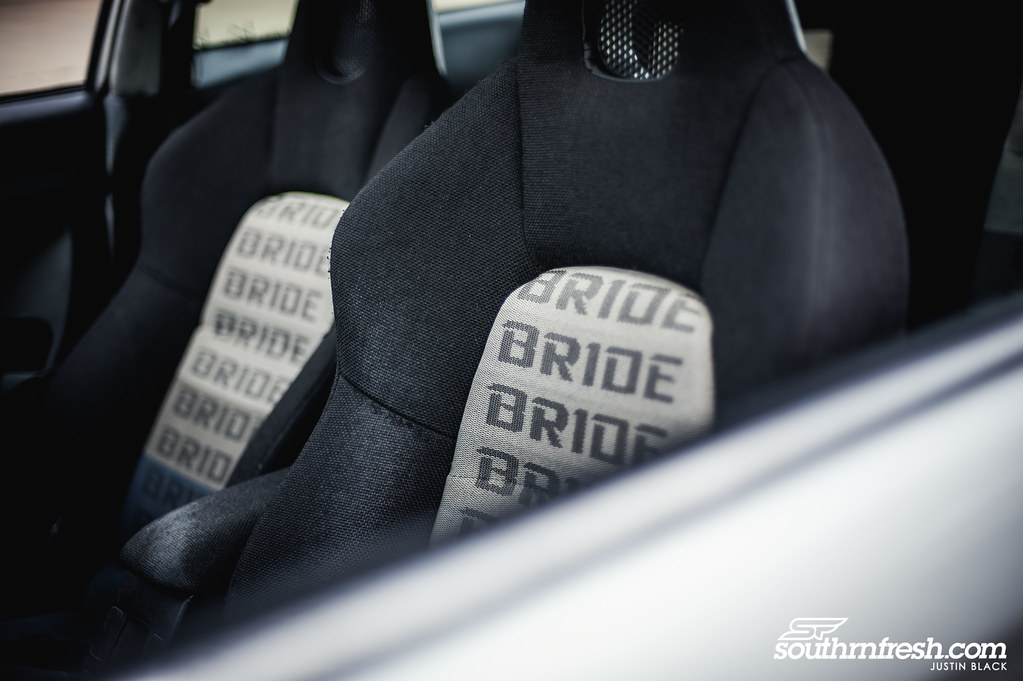 The inside is subtle with re upholstered S2000 seats and gauge cluster.
The Brembo brakes tucked behind the 16×8 Volk TE37 wrapped in BFG GForce KDW is one of my favorite things on the car.  Perfect height and fitment by way of the BC Coilovers to accent the functional style of the car.
Follow Jose on Instagram @silver_king_koupa
Thanks for looking