One of the best events being held in Georgia has returned again for the second year.  There were a good bit of changes to make the event run much better.  The biggest and most noticeable change was the stage being moved to a larger field , and the main bridge / walkway being used for the showoff.  And the camping area was also extended over closer to the vendors and concert stage.  The changes made everything accessible and it made everything flow as you walked around.  
Gridlife is often called Forza Horizon in real life, but its more then that.  It is the event that we all have wanted to go to.  You bring together all types of automotive pleasure and put into one event.  The Time Attack guys give the drifters rides, and professional drivers are thrashing luxury cars around the track to help the media guys capture the best footage.  It brings everything we love together and removes all the restrictions found in the big name major events.  There are no autograph sessions, everyone is brought down to their roots and put back in a place were everything is fun.
Photos By: Justin Black / Joseph Dale
We start with a few photos of the cars in the vendor village.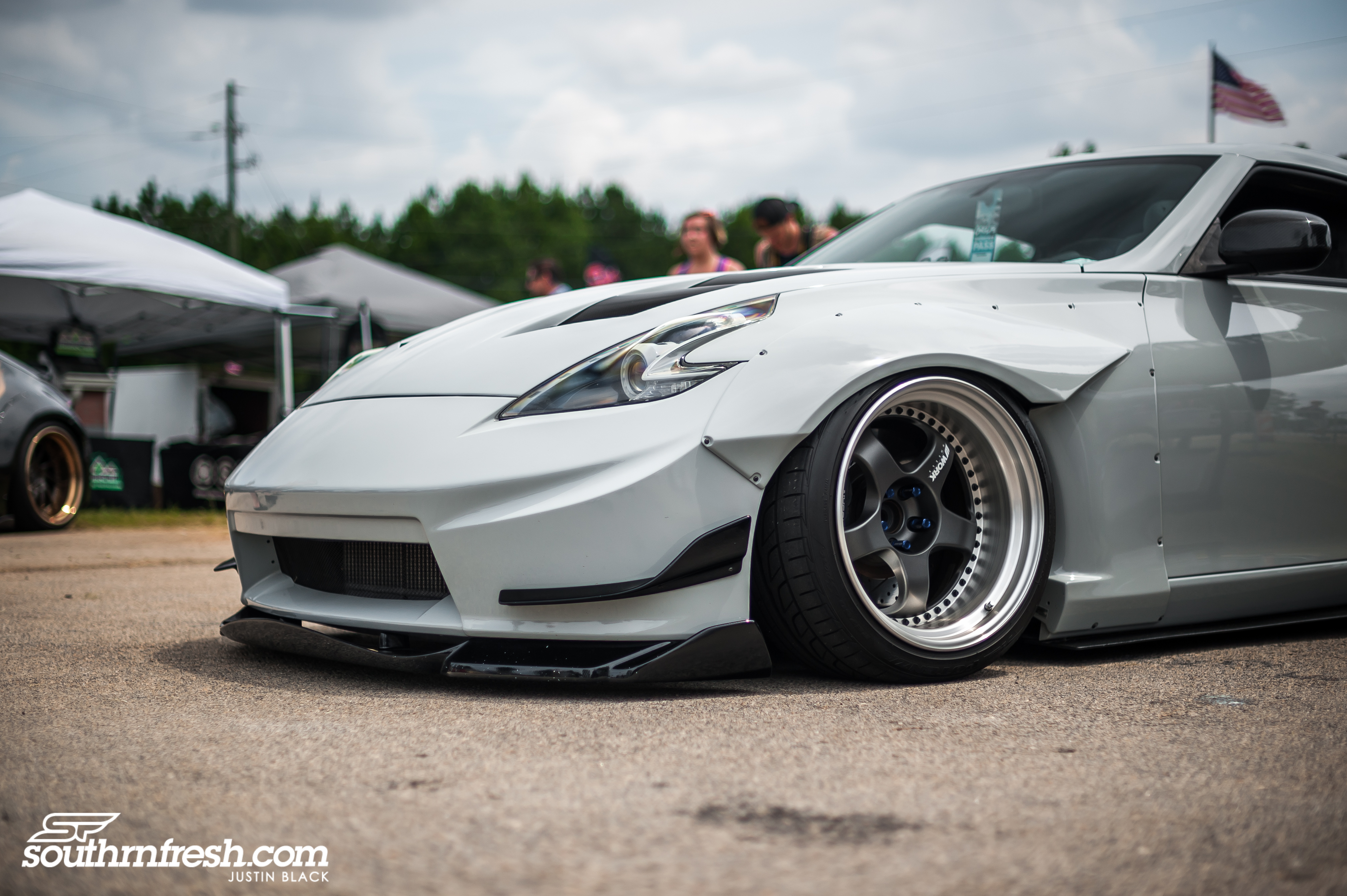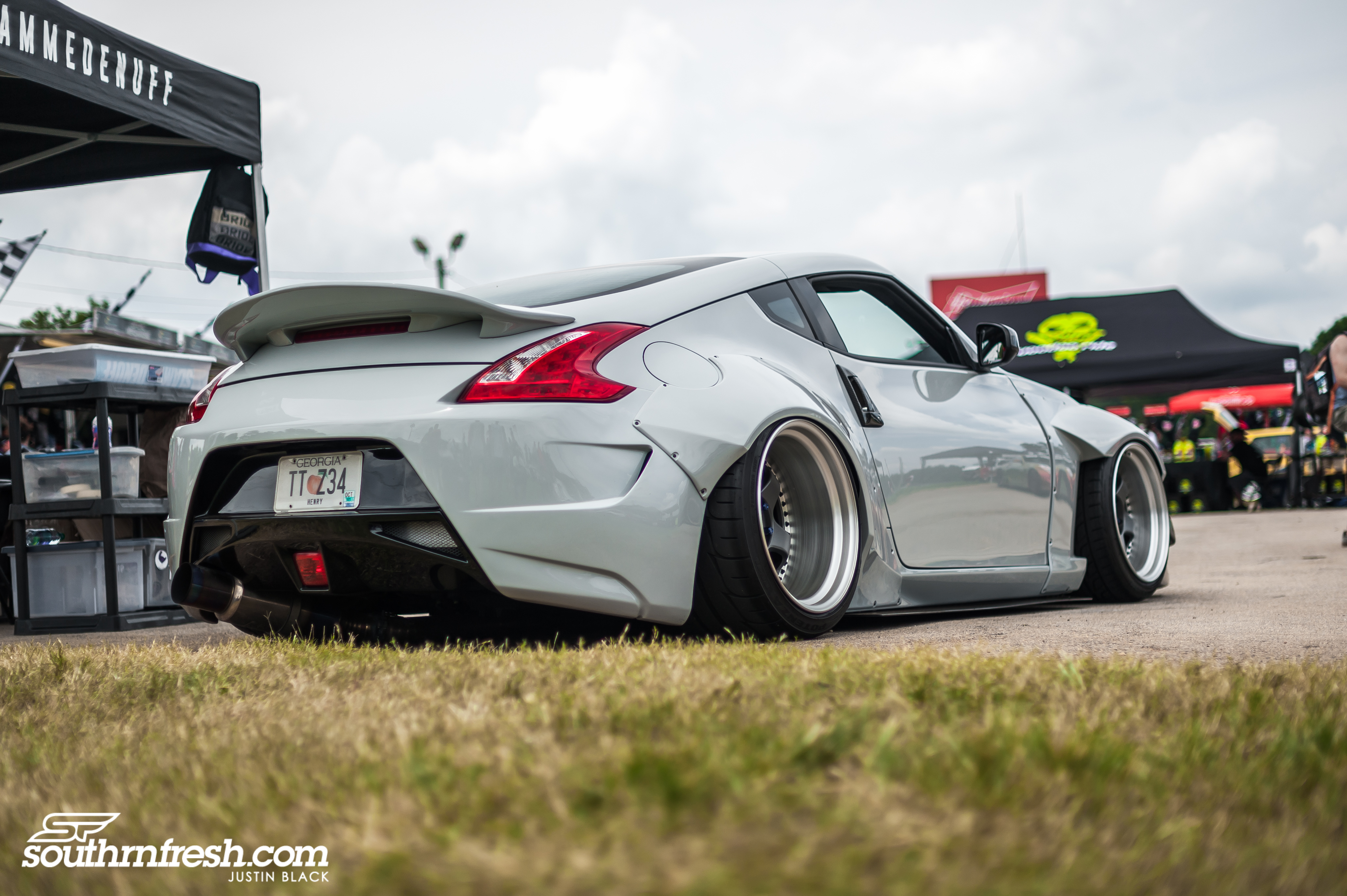 Thomas Nguyen Twin Turbo widebody Nissan 370Z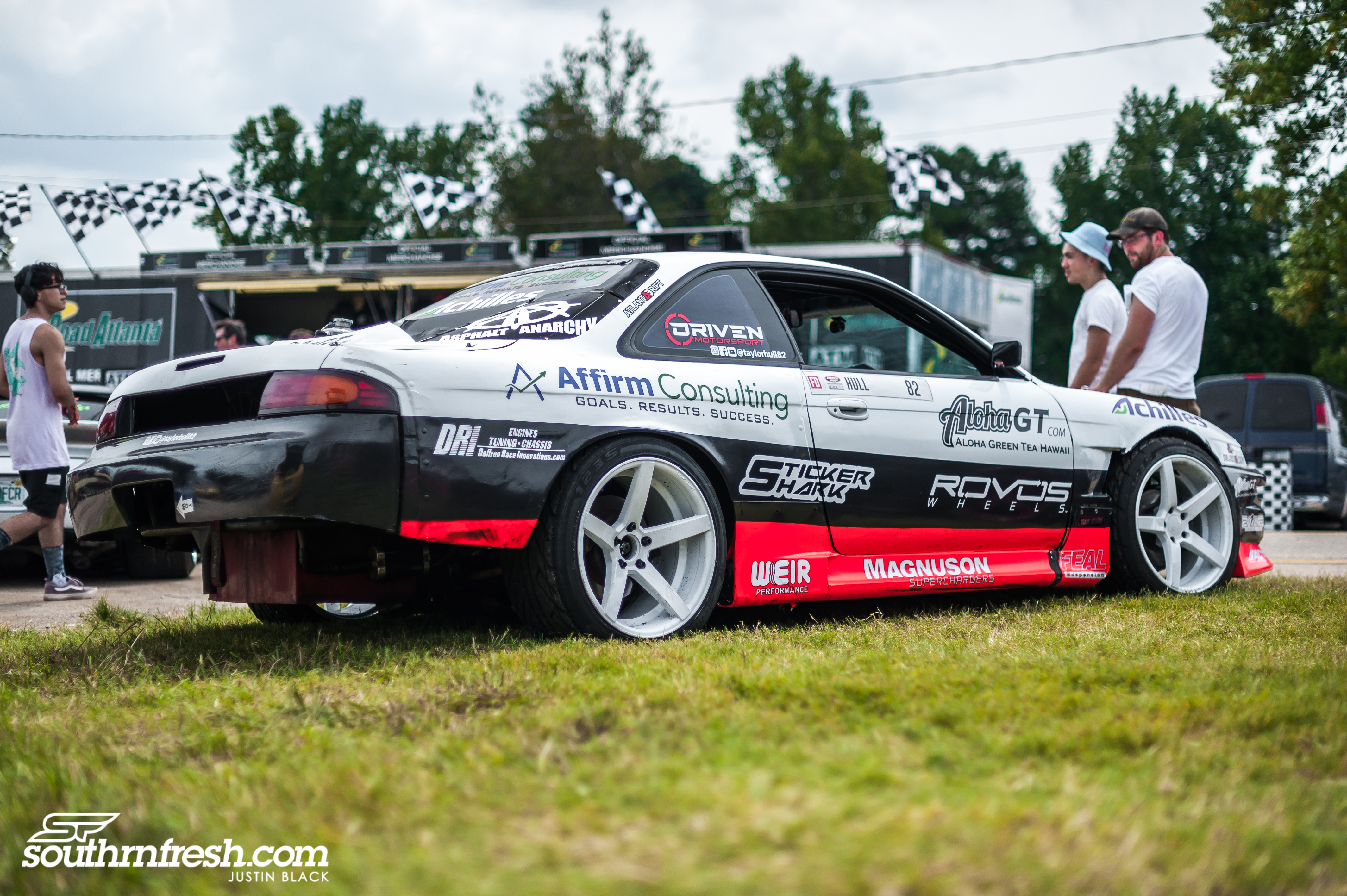 Taylor Hull's Pro Formula D S14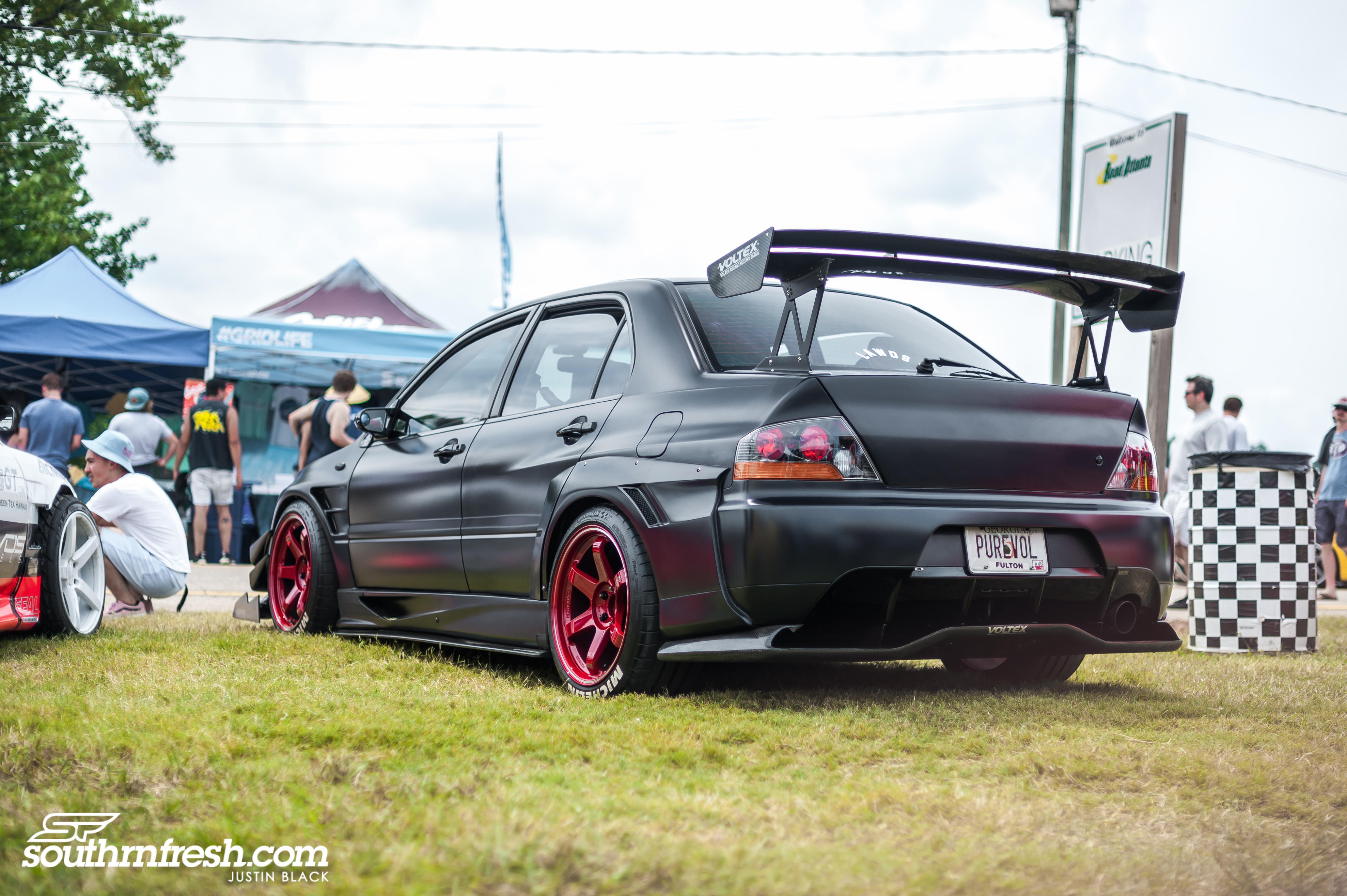 Sonny's Voltex  Mitsubishi Evo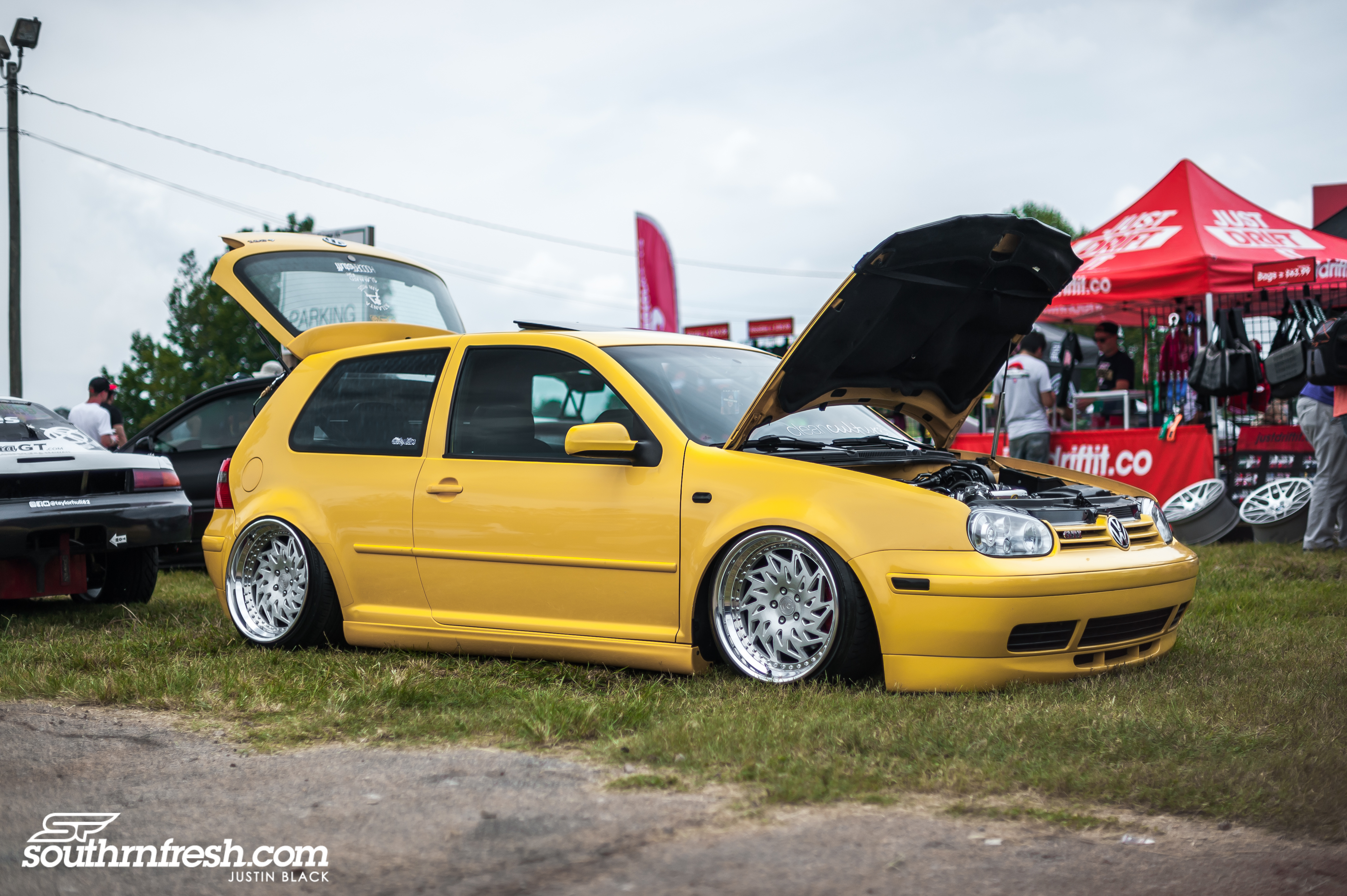 Bagged  MK4 Golf GTI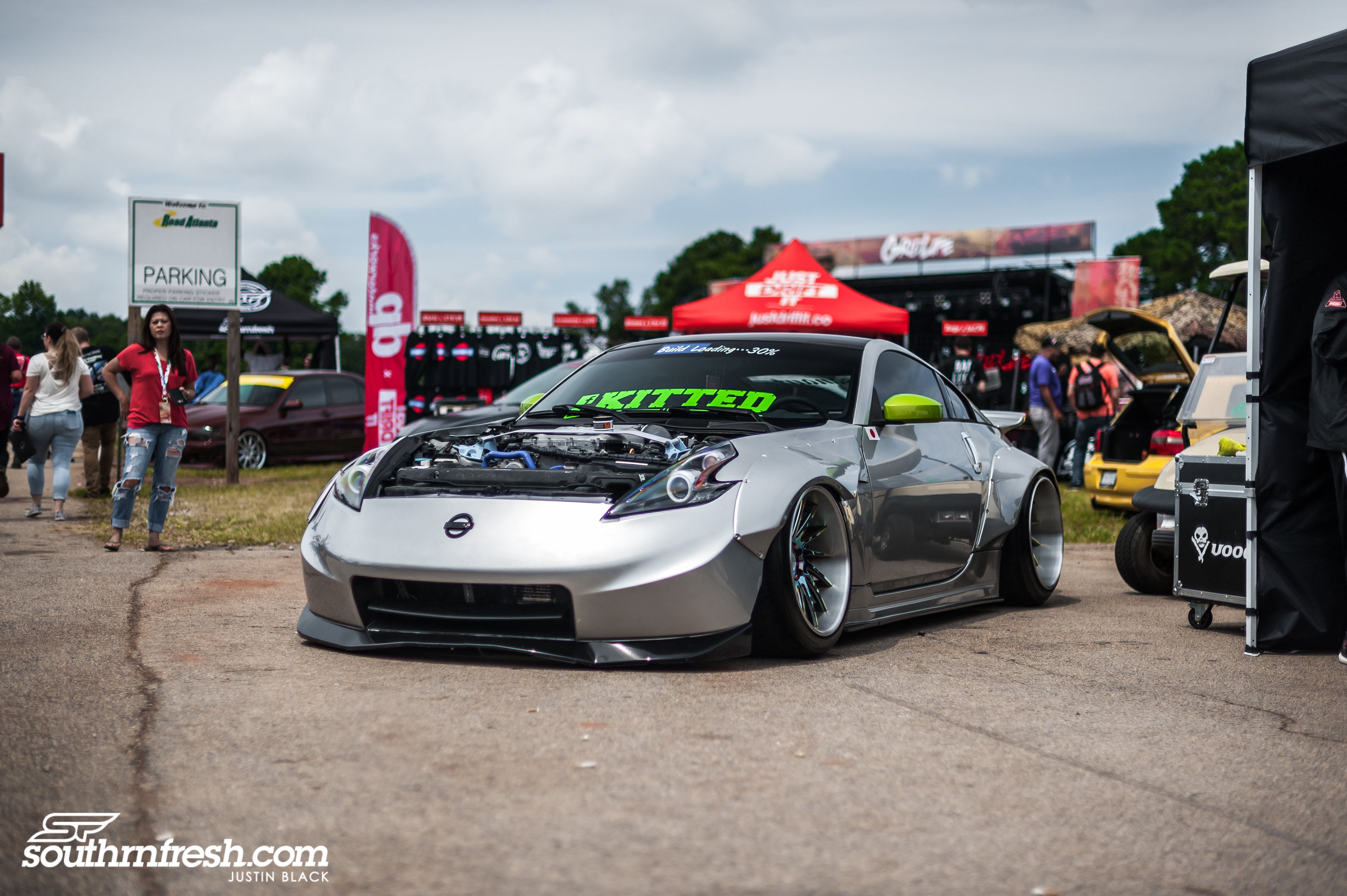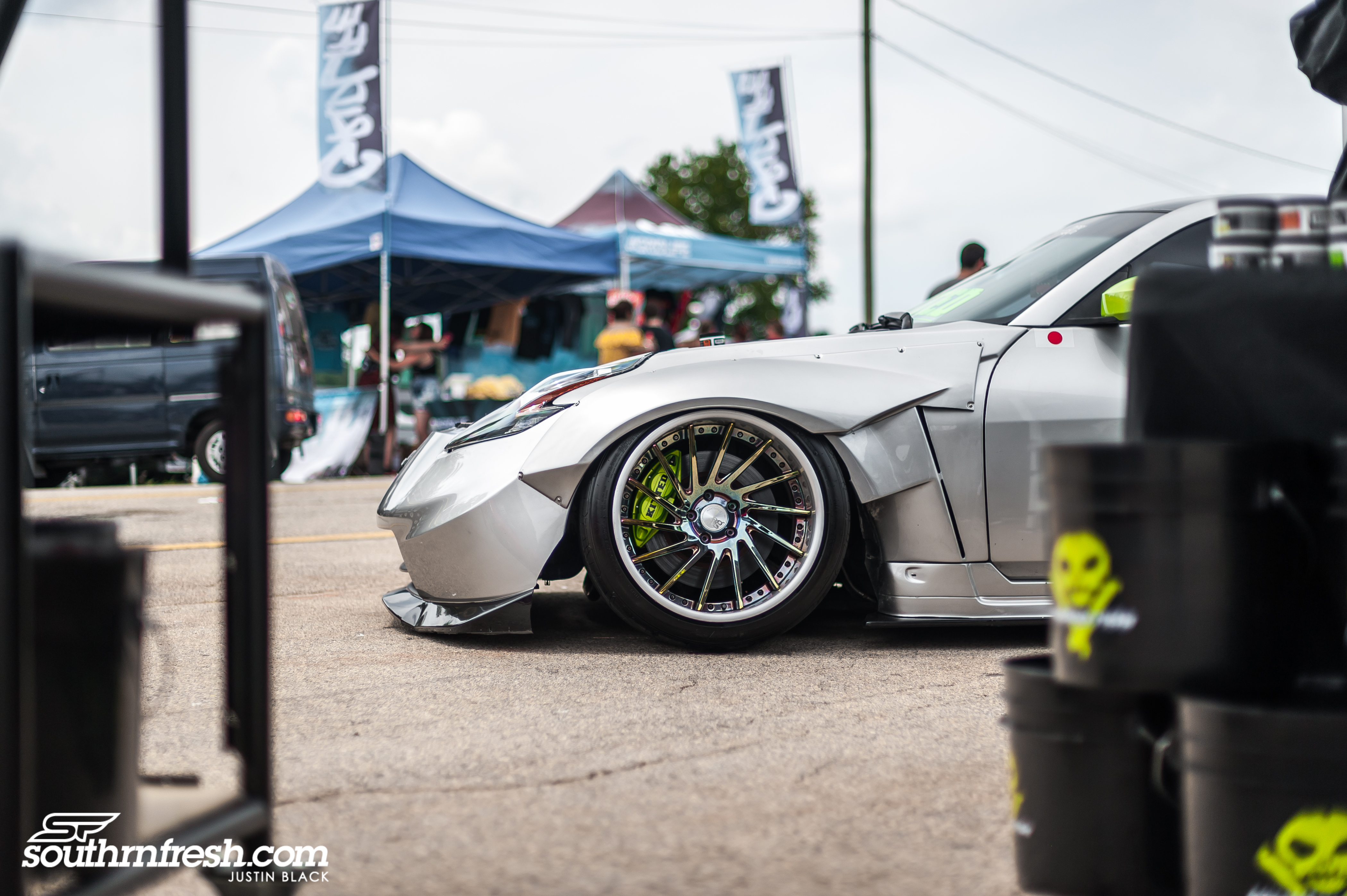 Another Rocket Bunny widebody 370z  on Neo Chrome AG F452 Wheels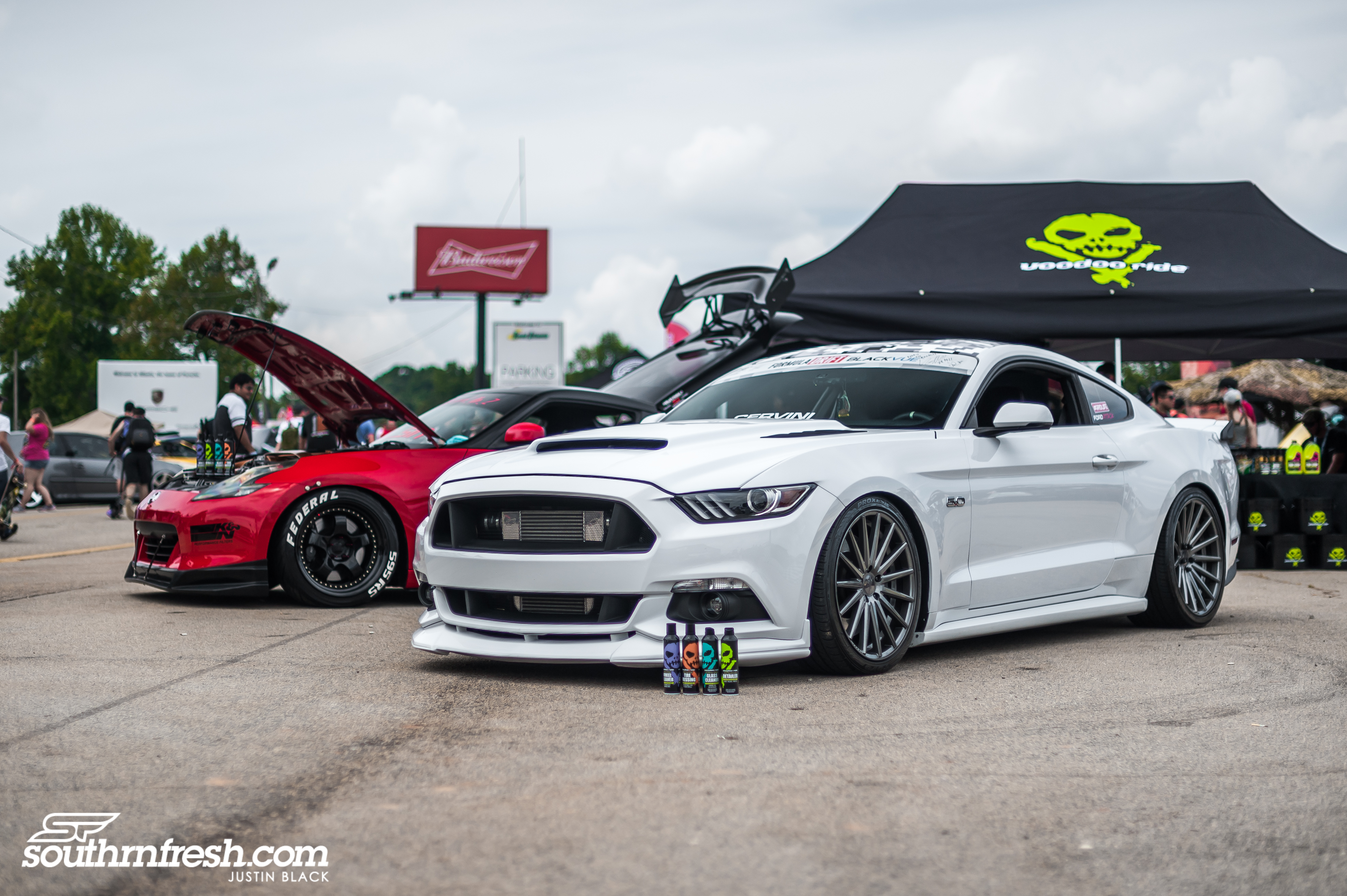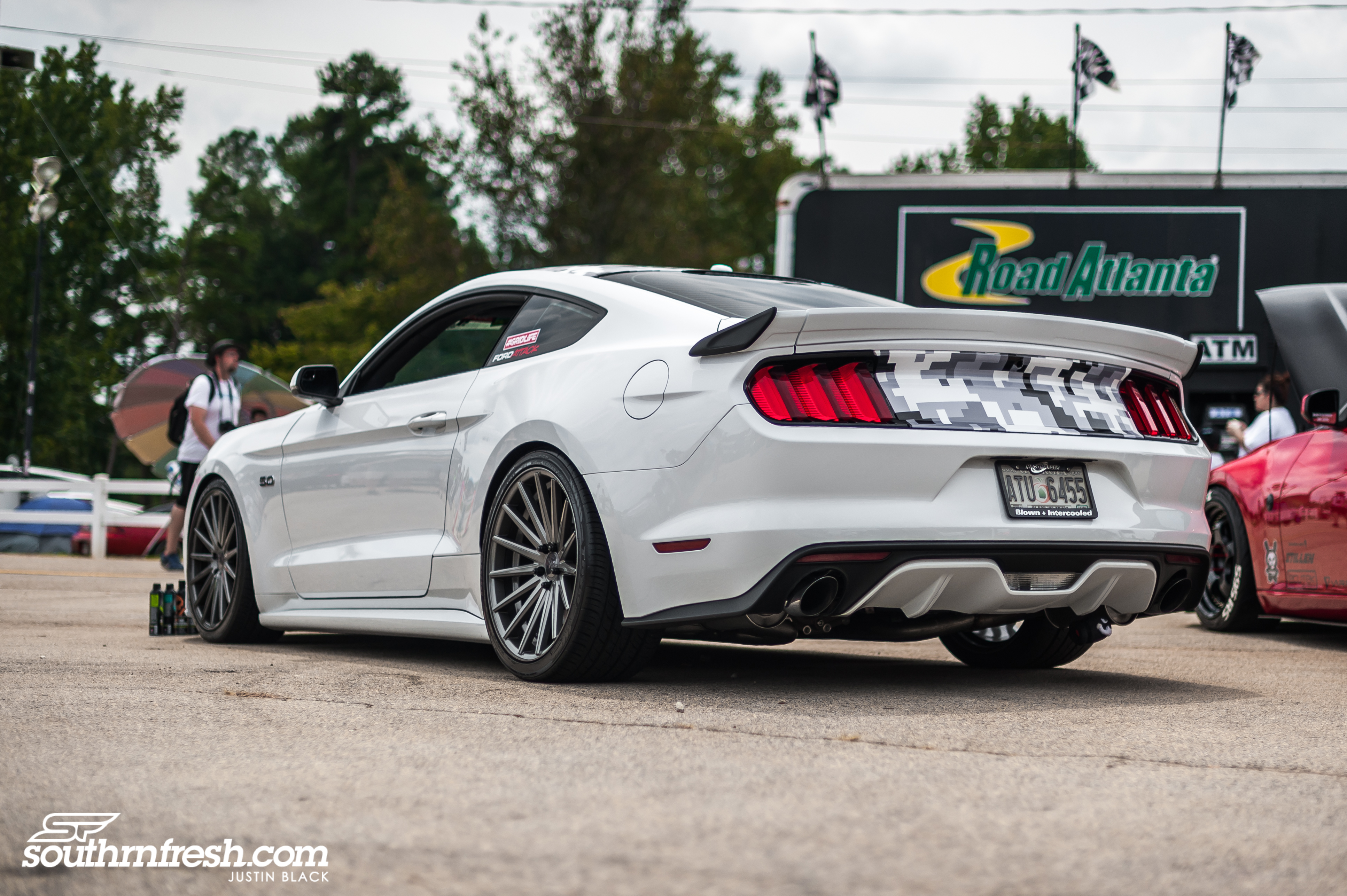 George's Supercharged Mustang GT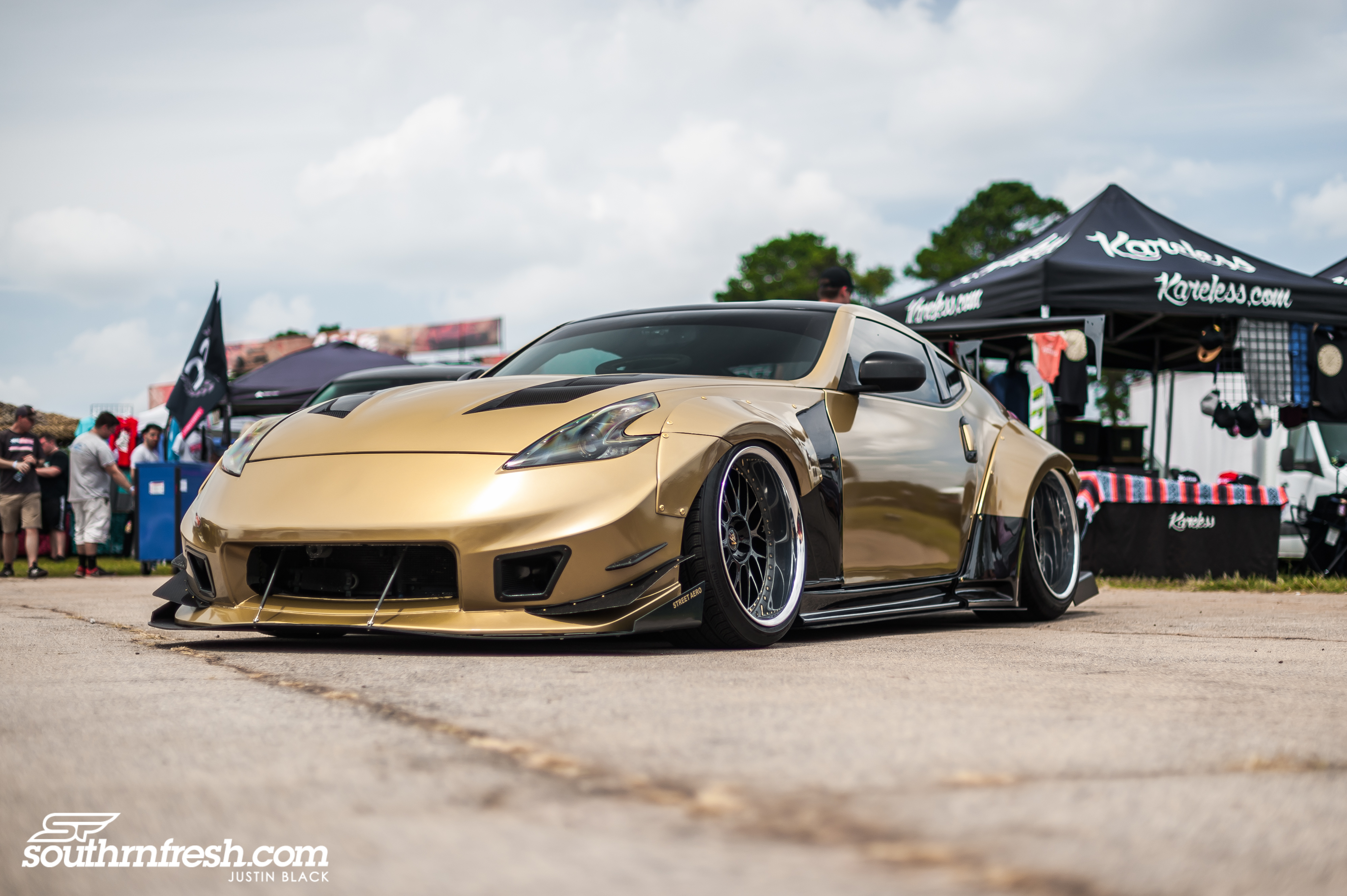 A third Widebody 370Z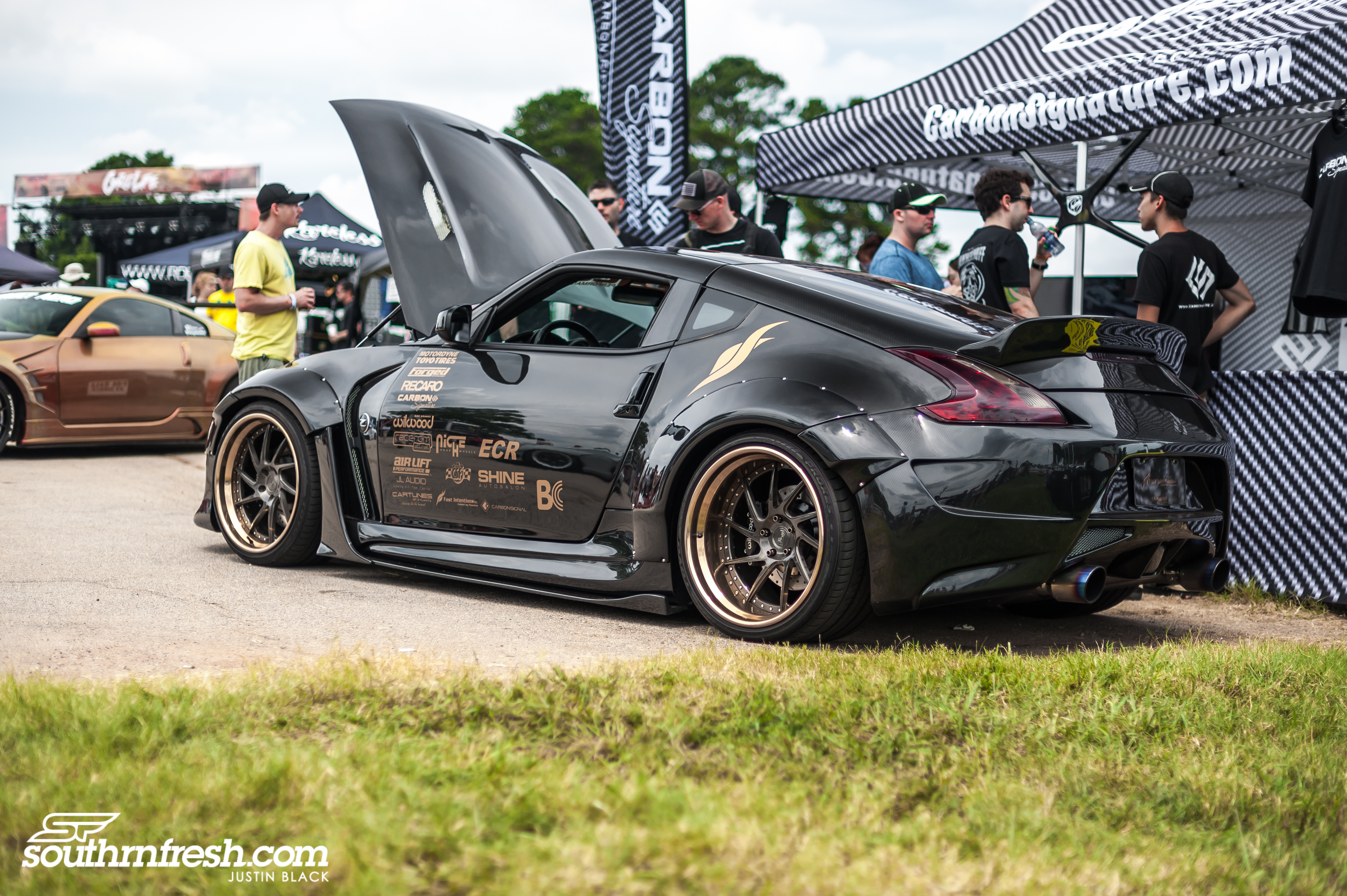 Moses Awad's 1200hp Carbon Fiber 370Z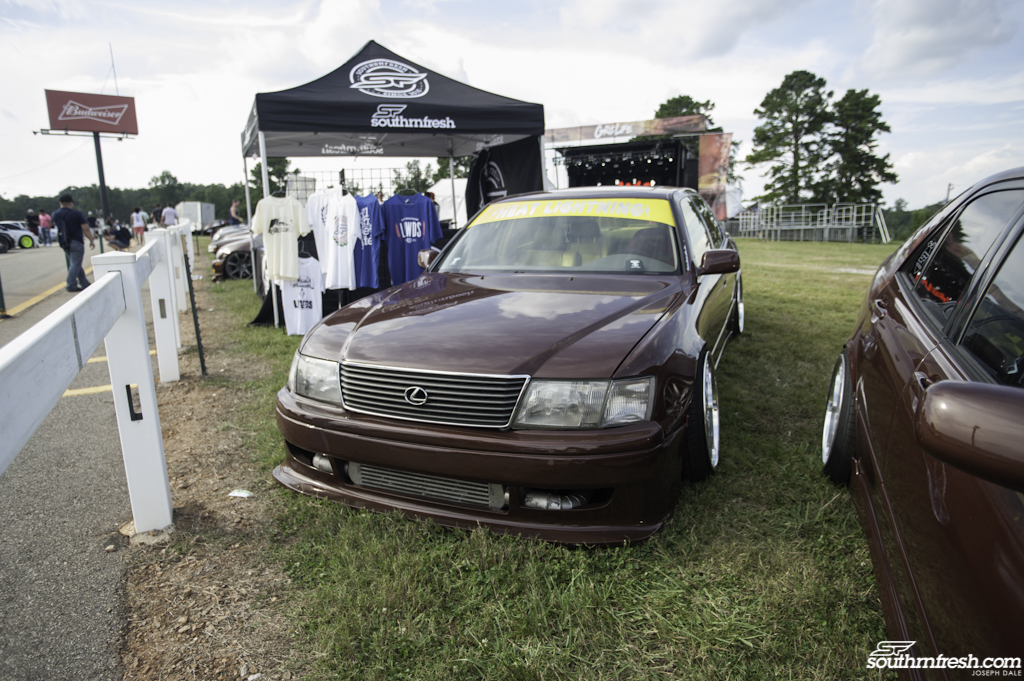 We had all 5 of the Heat Lightning cars in our booth for the weekend.  I am these guys biggest fans, they build cars how they want them.  And take the initiative to just do it and learn on the way.  From the swaps to the paint all these guys put in the time and put these cars together by themselves as a team.  And have been for years, and I have always admired them for taking the coolest cars and making them special.  Pictured above is Johnny's 2JZ powered LS400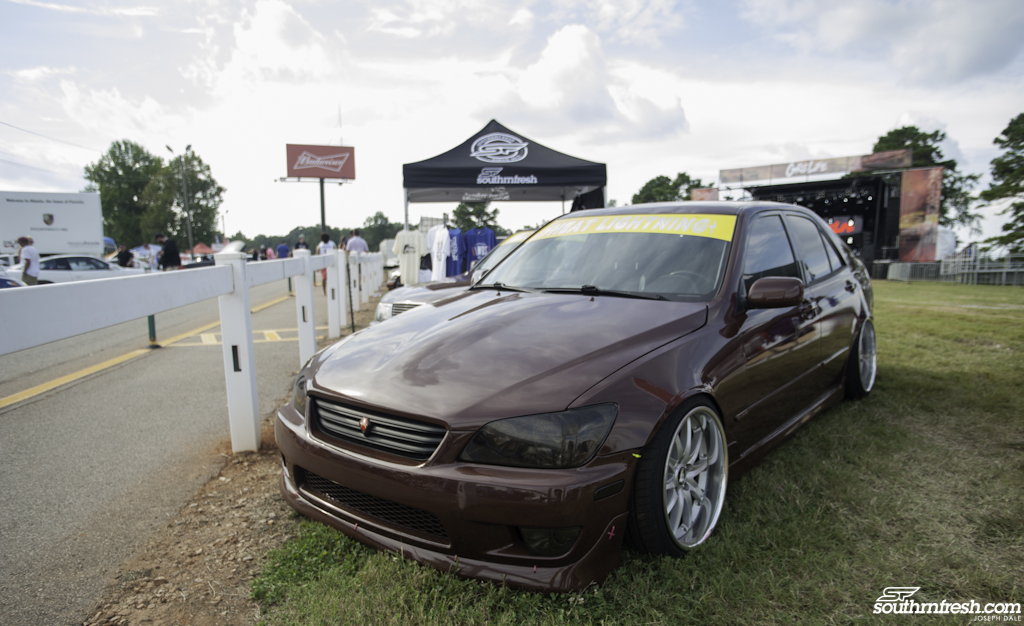 Darrin Ford's IS300
Mitch's Lexus GS300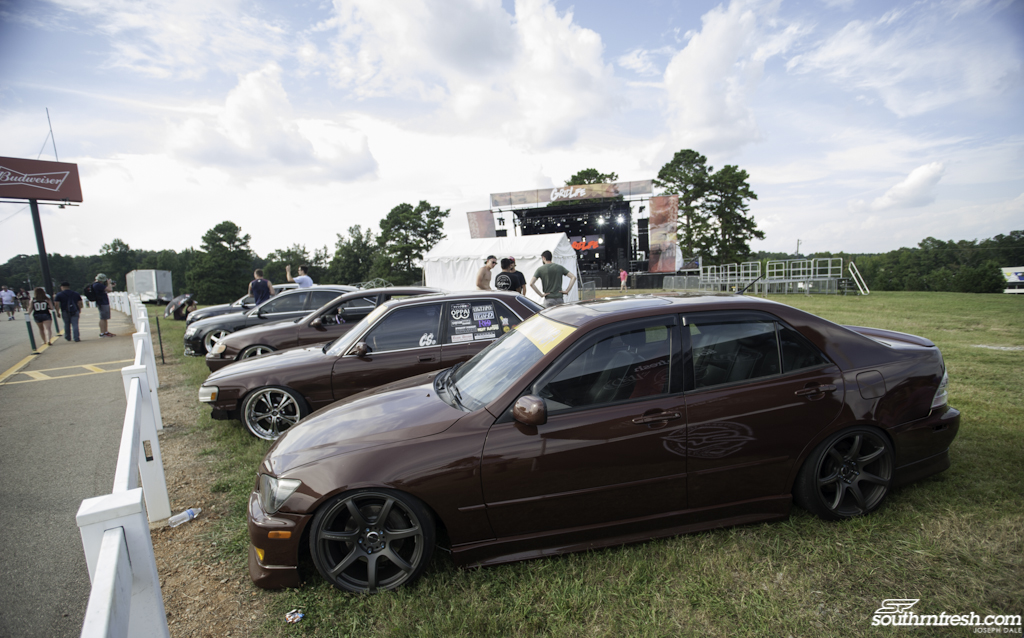 Preston's Lexus IS300 and Joseph's Cresside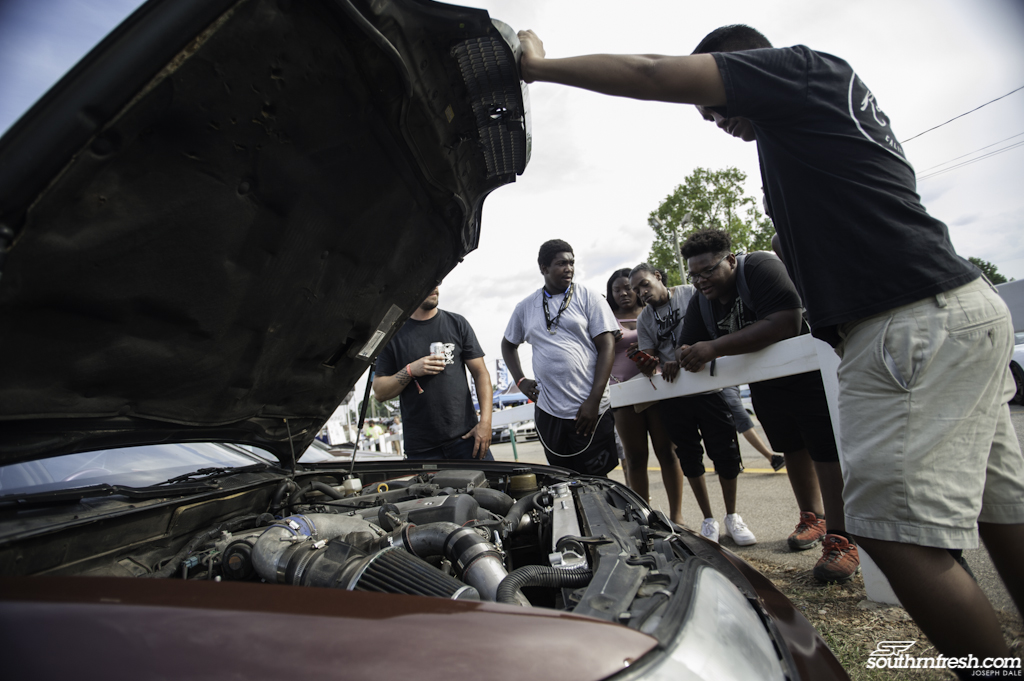 Mitch giving a tour of his GS300…
Right across from the Vendor Village was the Slammedenuff / Street Circle Showoff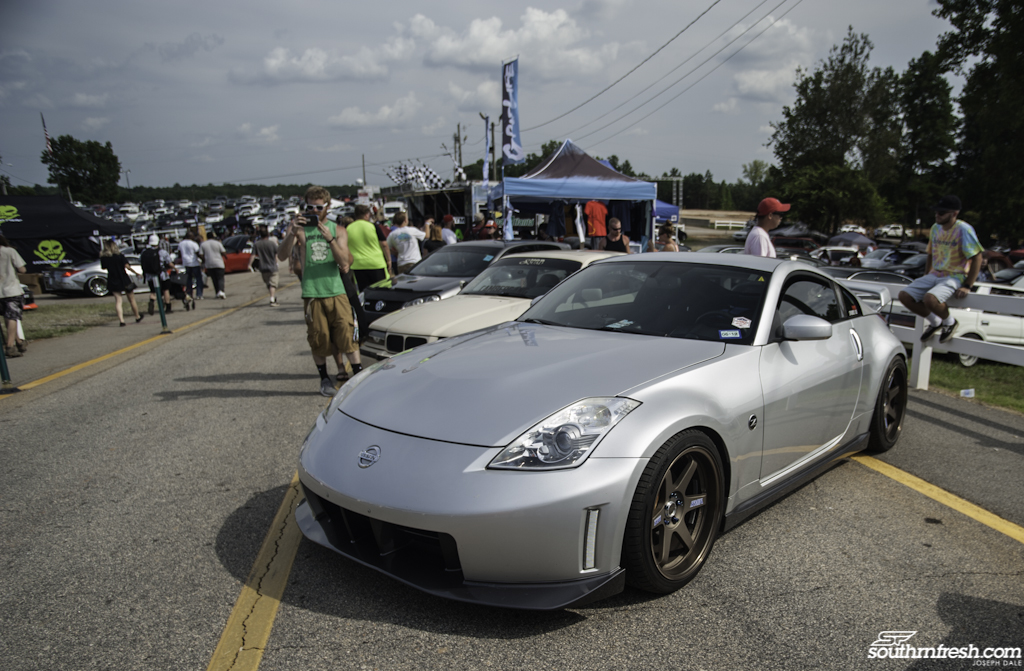 Nismo 370Z on bronze Volk
TE37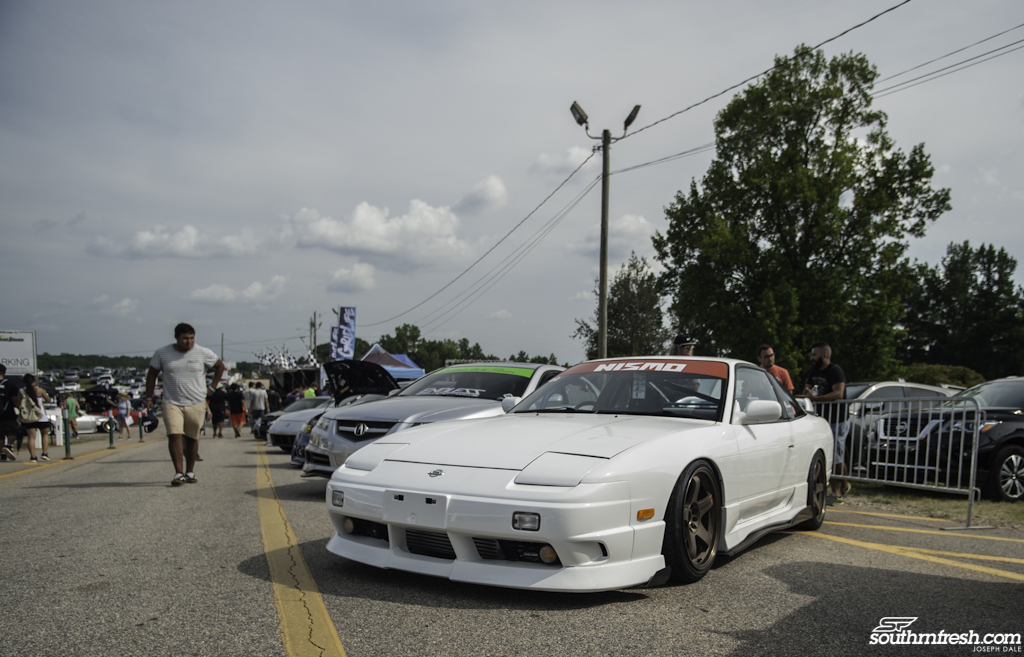 Nissan 180Sx on Nismo LMGT4 wheels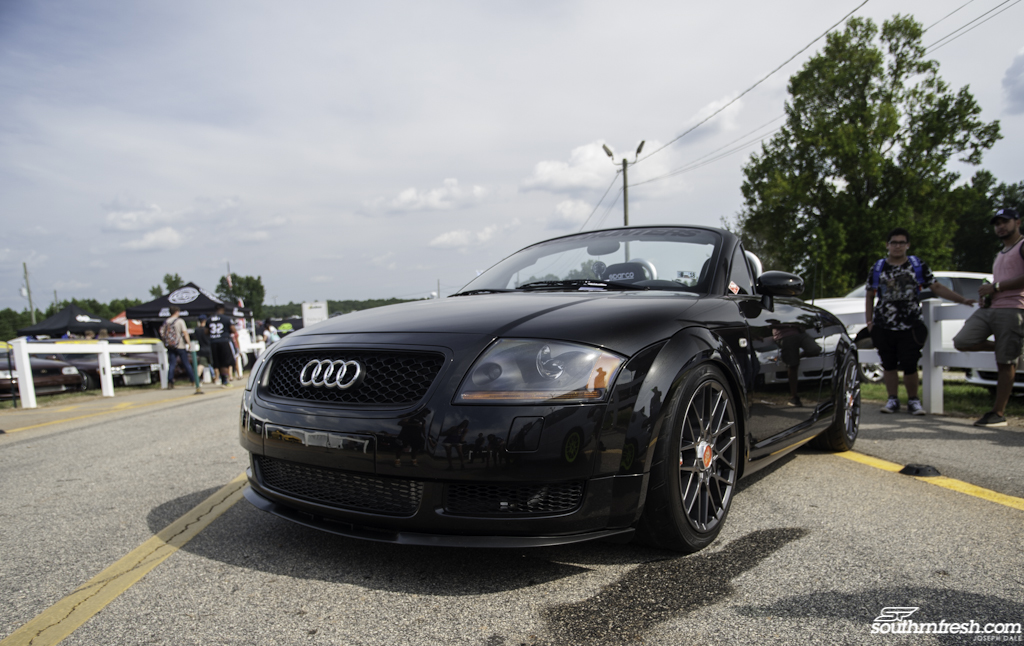 Eddie's Audi TT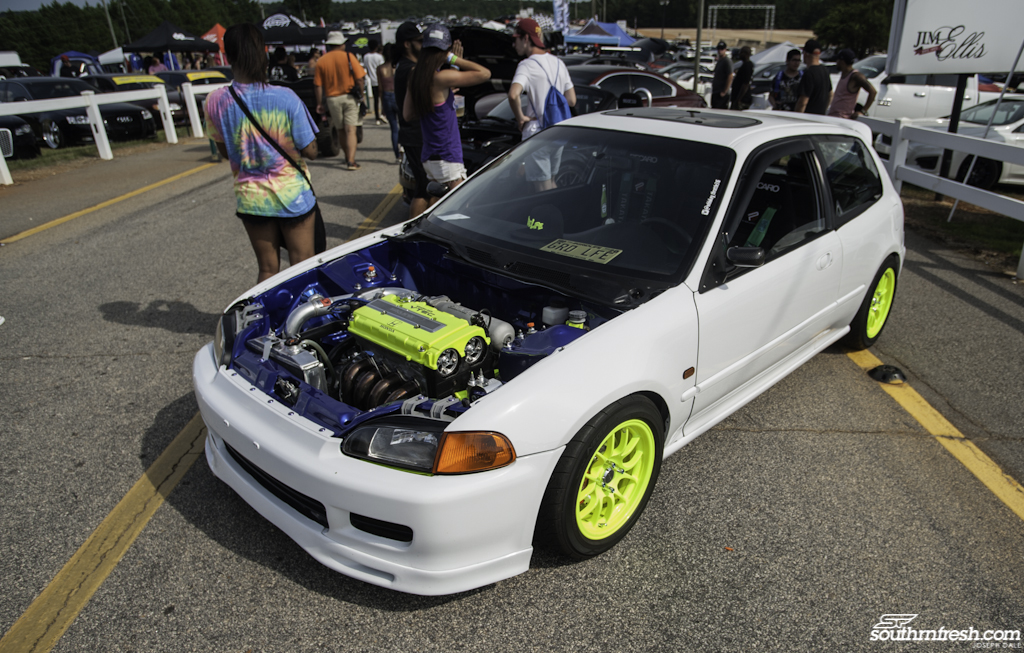 Civici EG on Volks took home top 20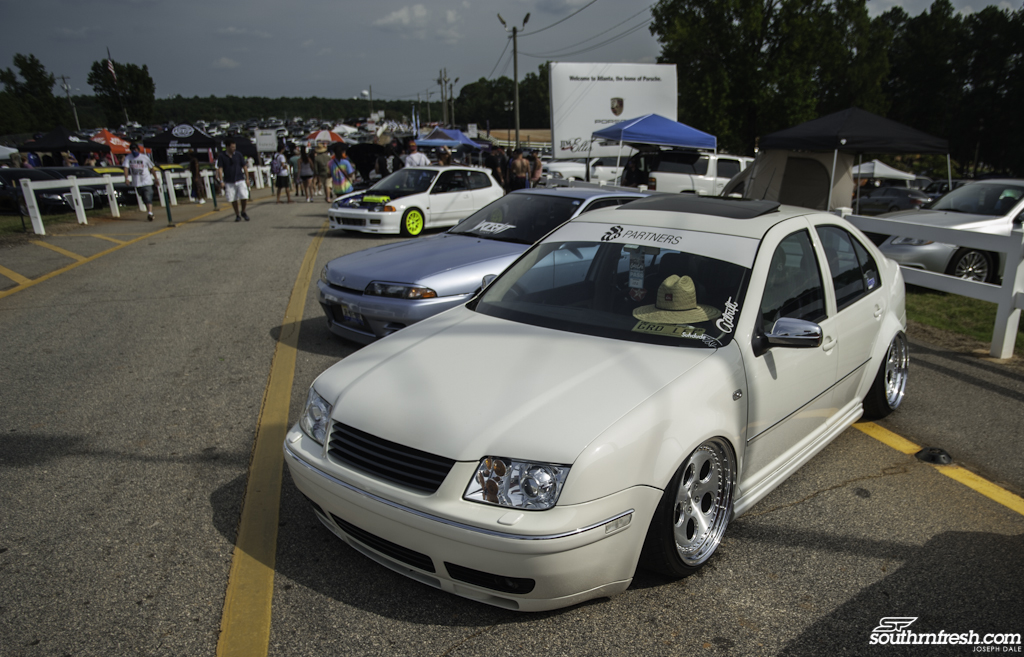 Brandon Smith's Jetta MK5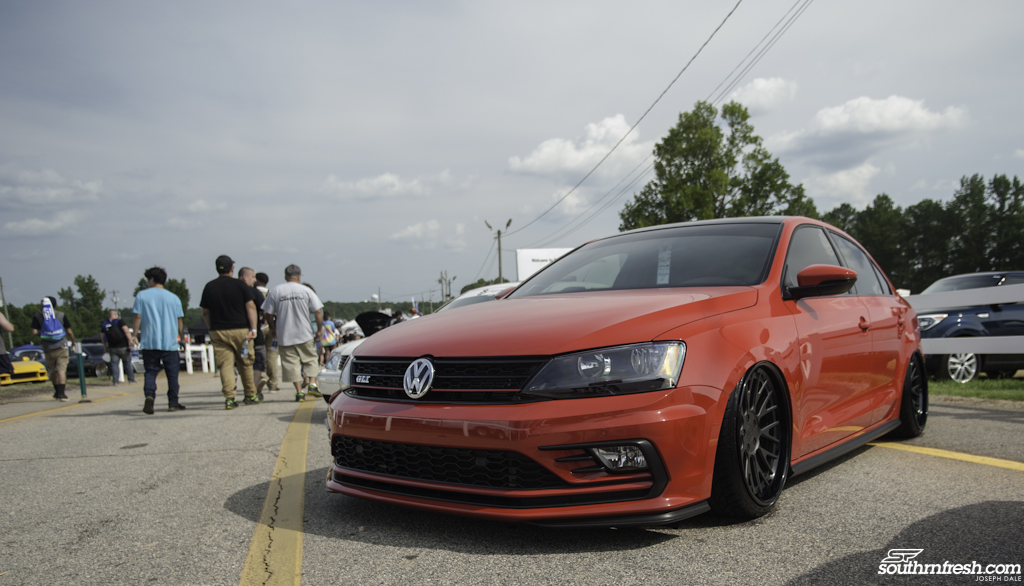 Clayton Best's Jetta GLI on WCI wheels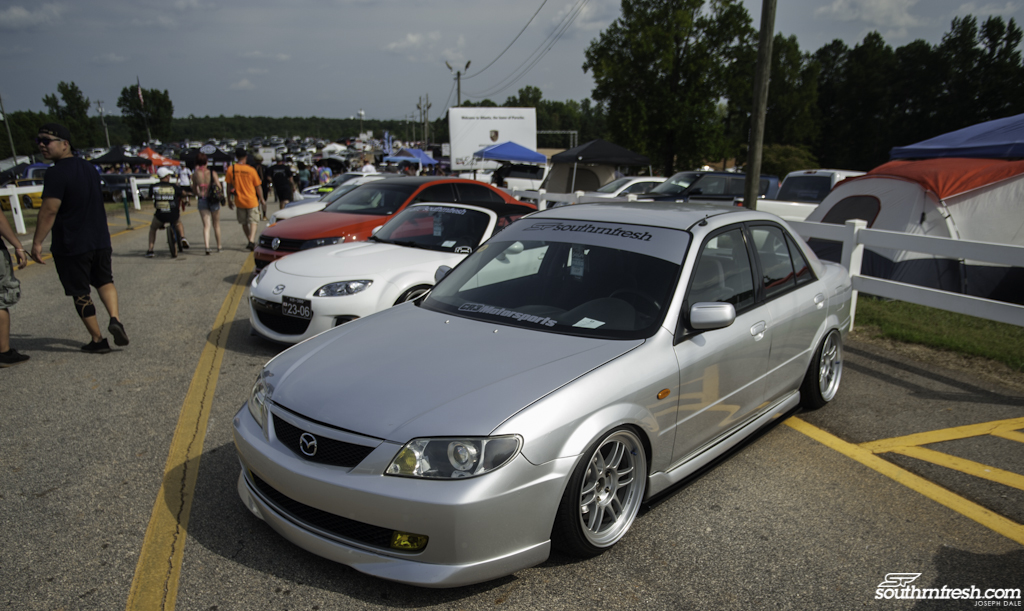 Alex P's Mazda Protege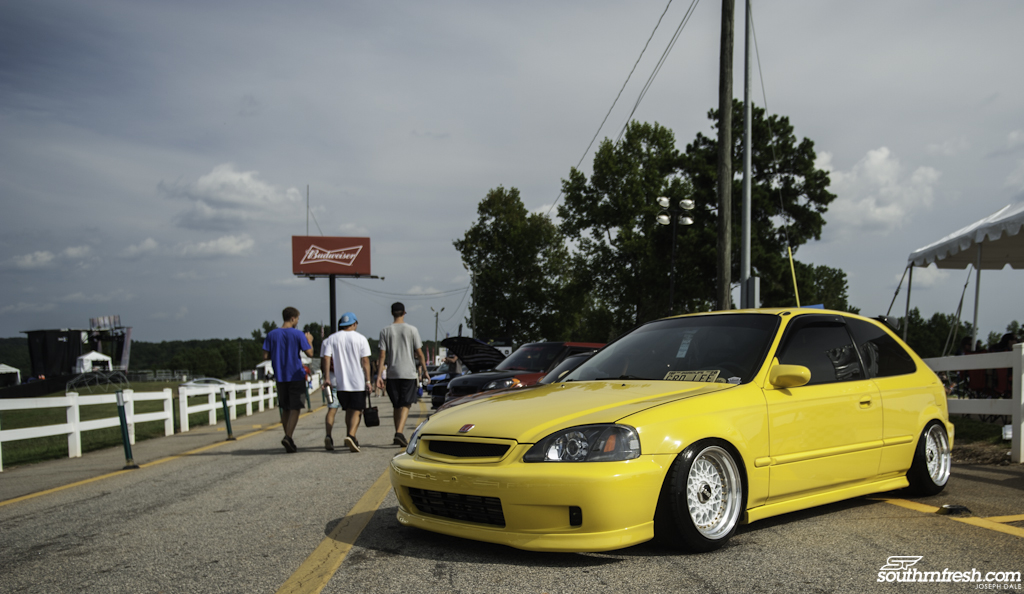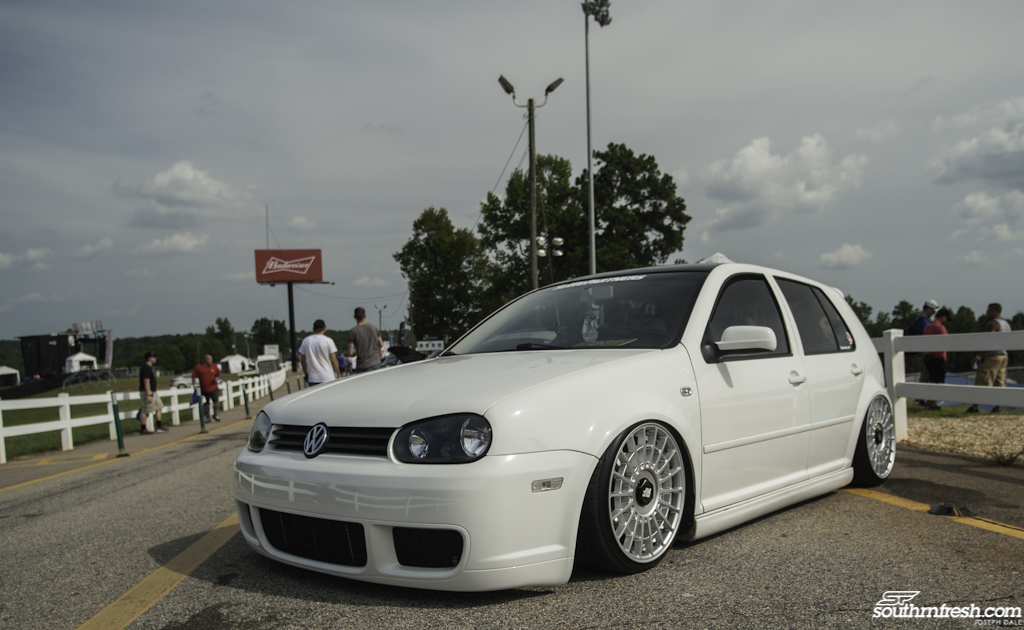 Will Bofil's Golf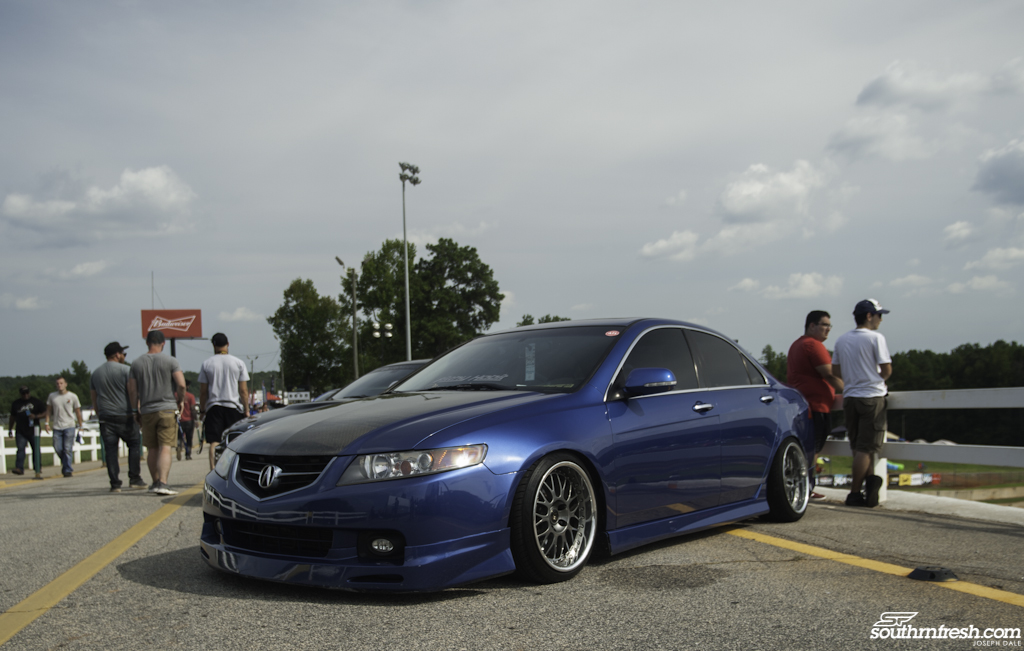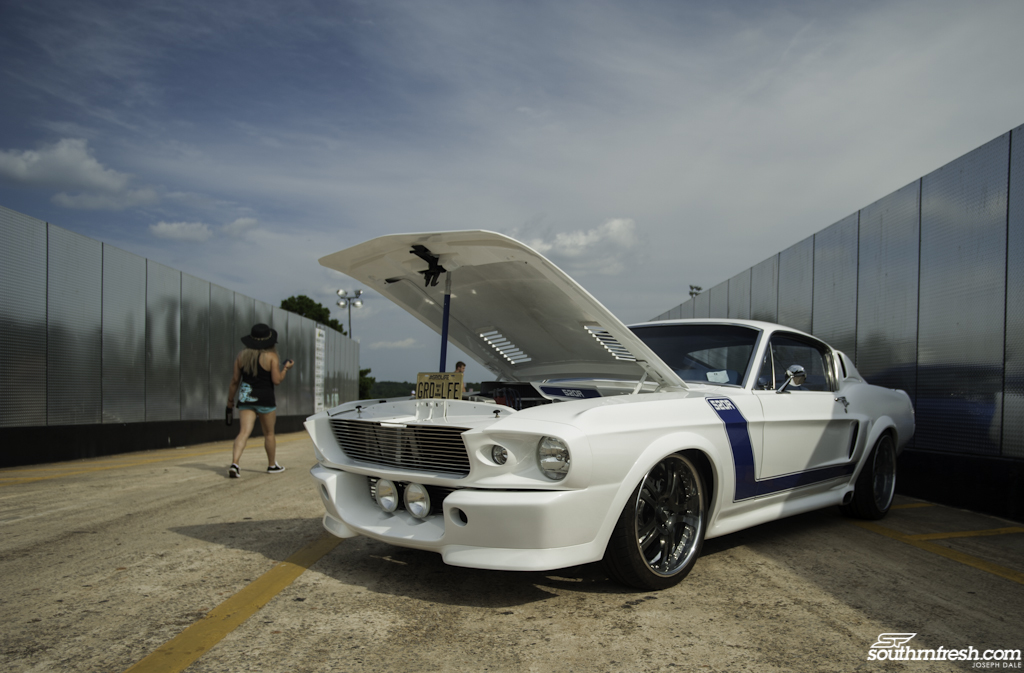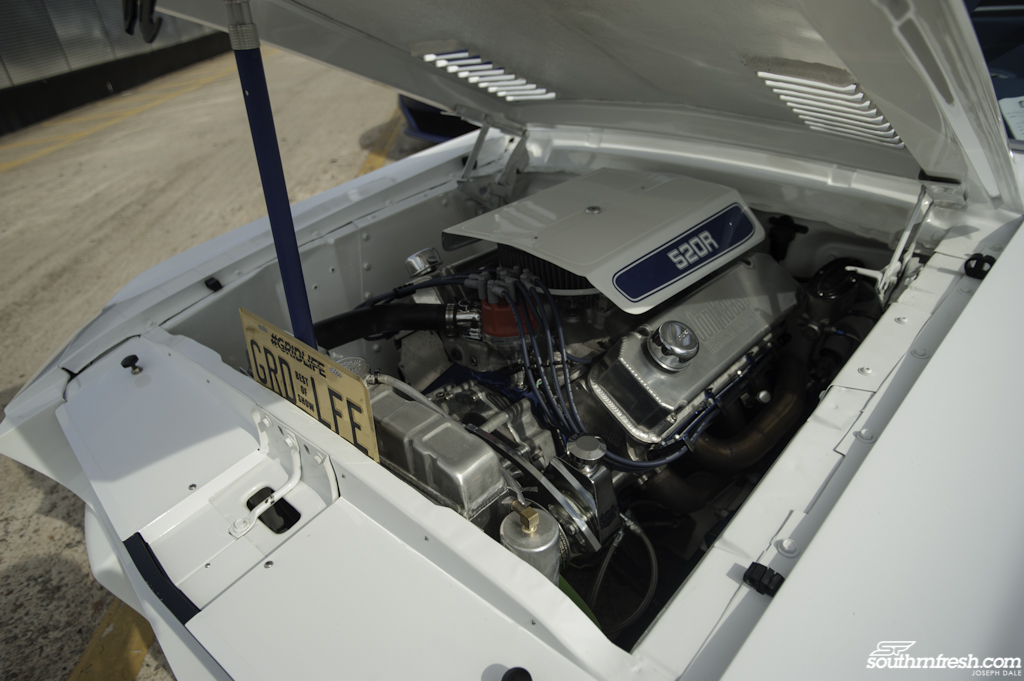 This Mustang took home best of show, it sounded like a top fuel dragster when it pulled in.  Spotless inside and out.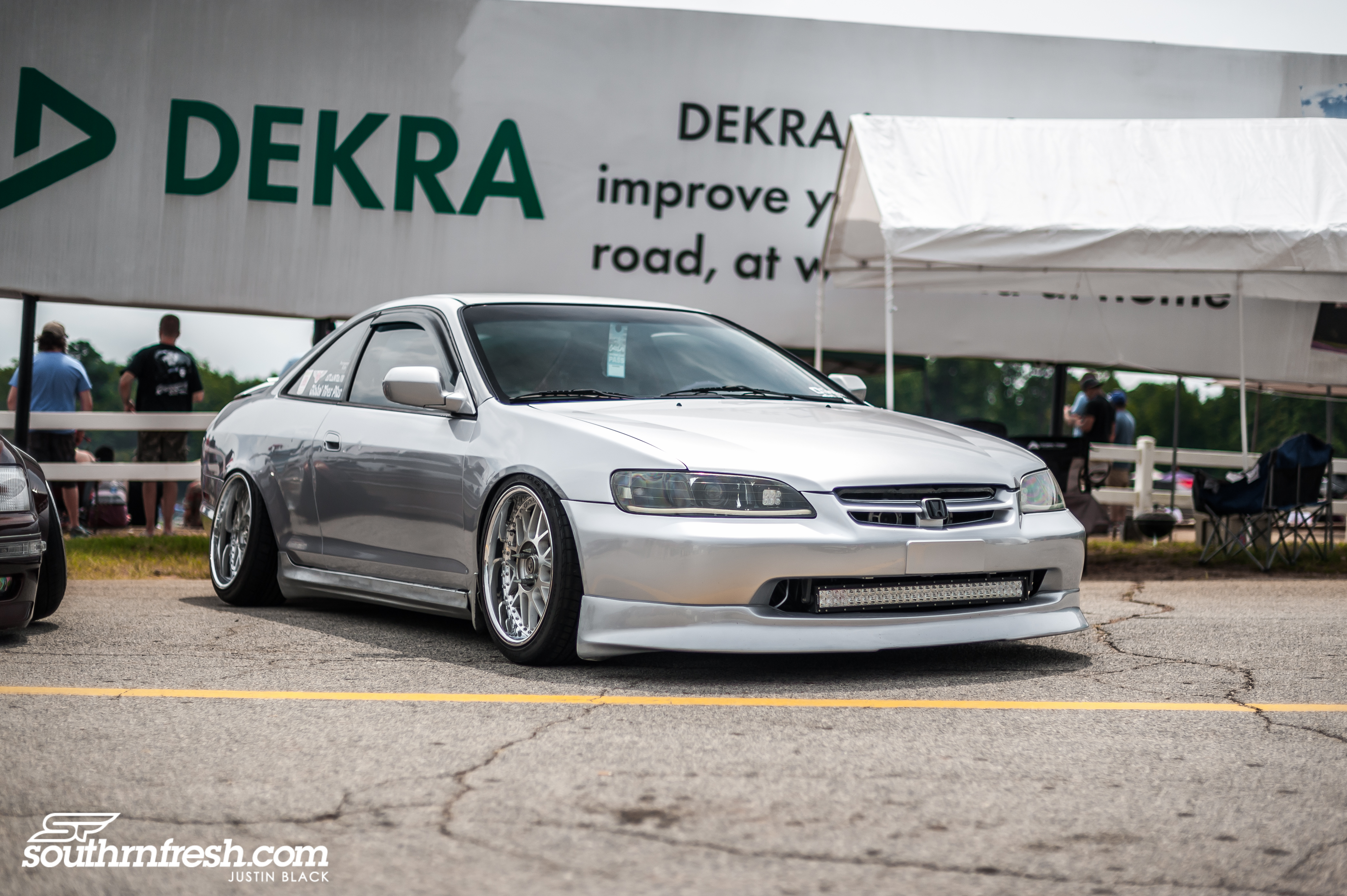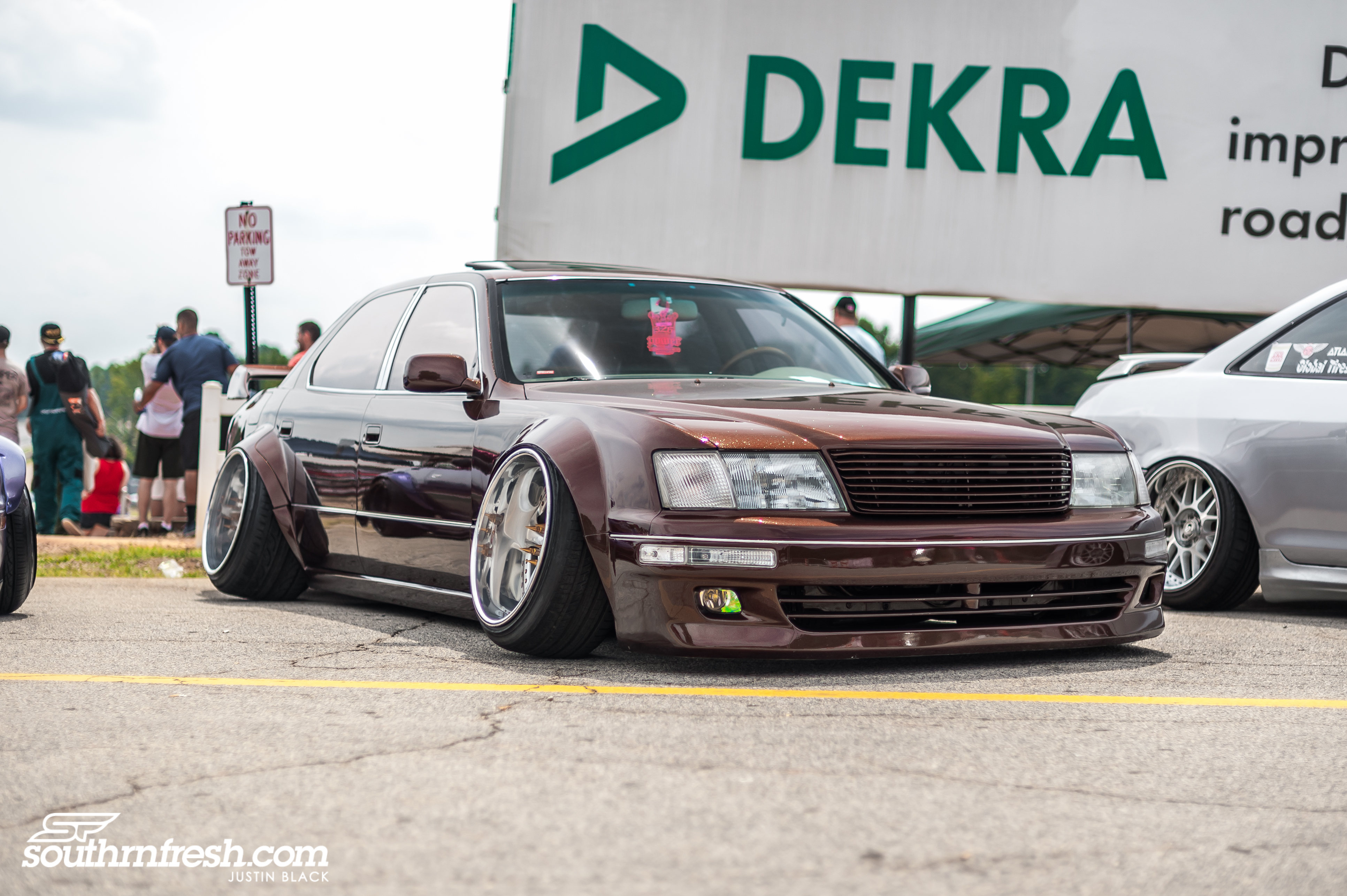 Ryan Coffel's widebody Lexus LS400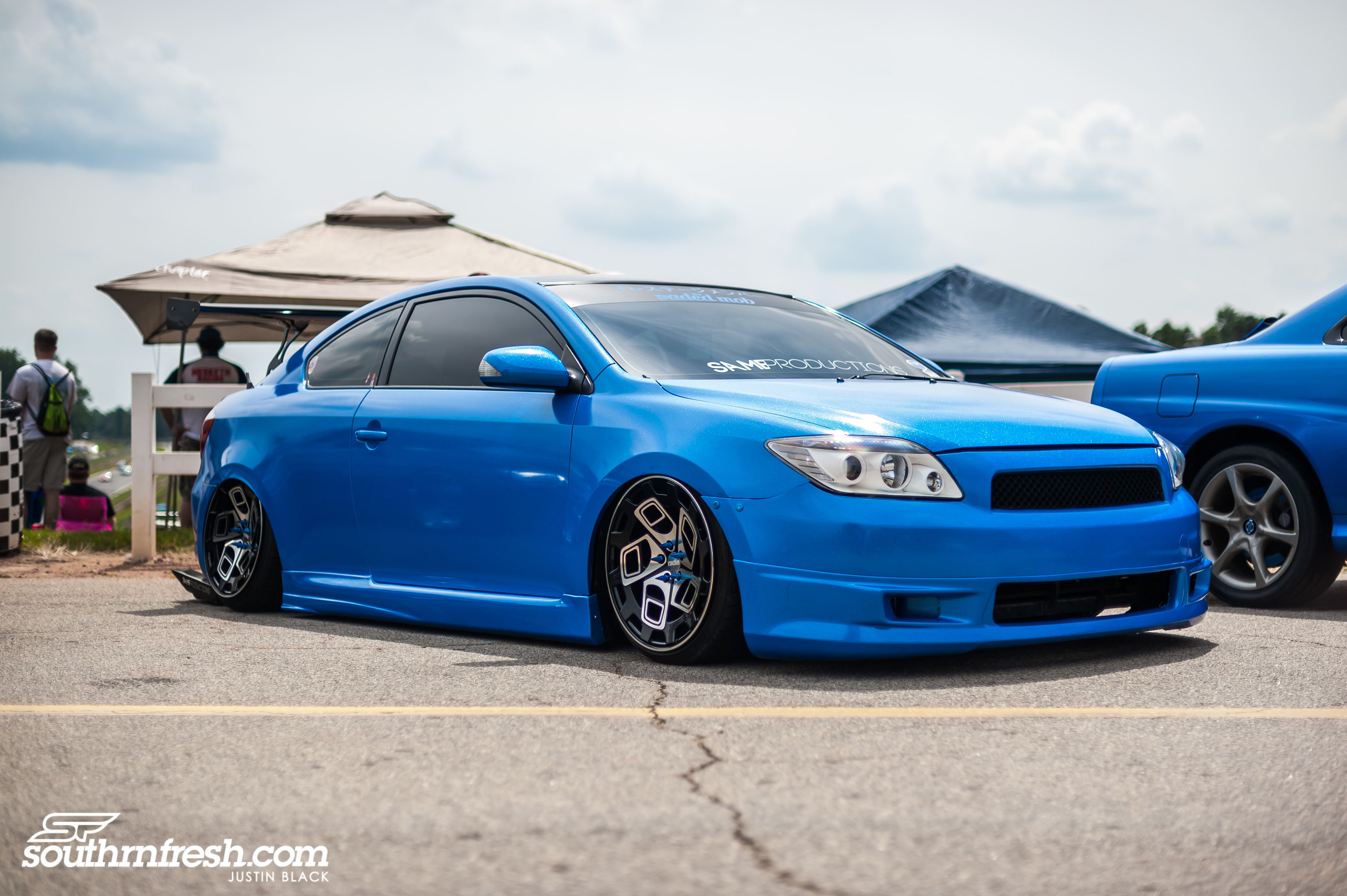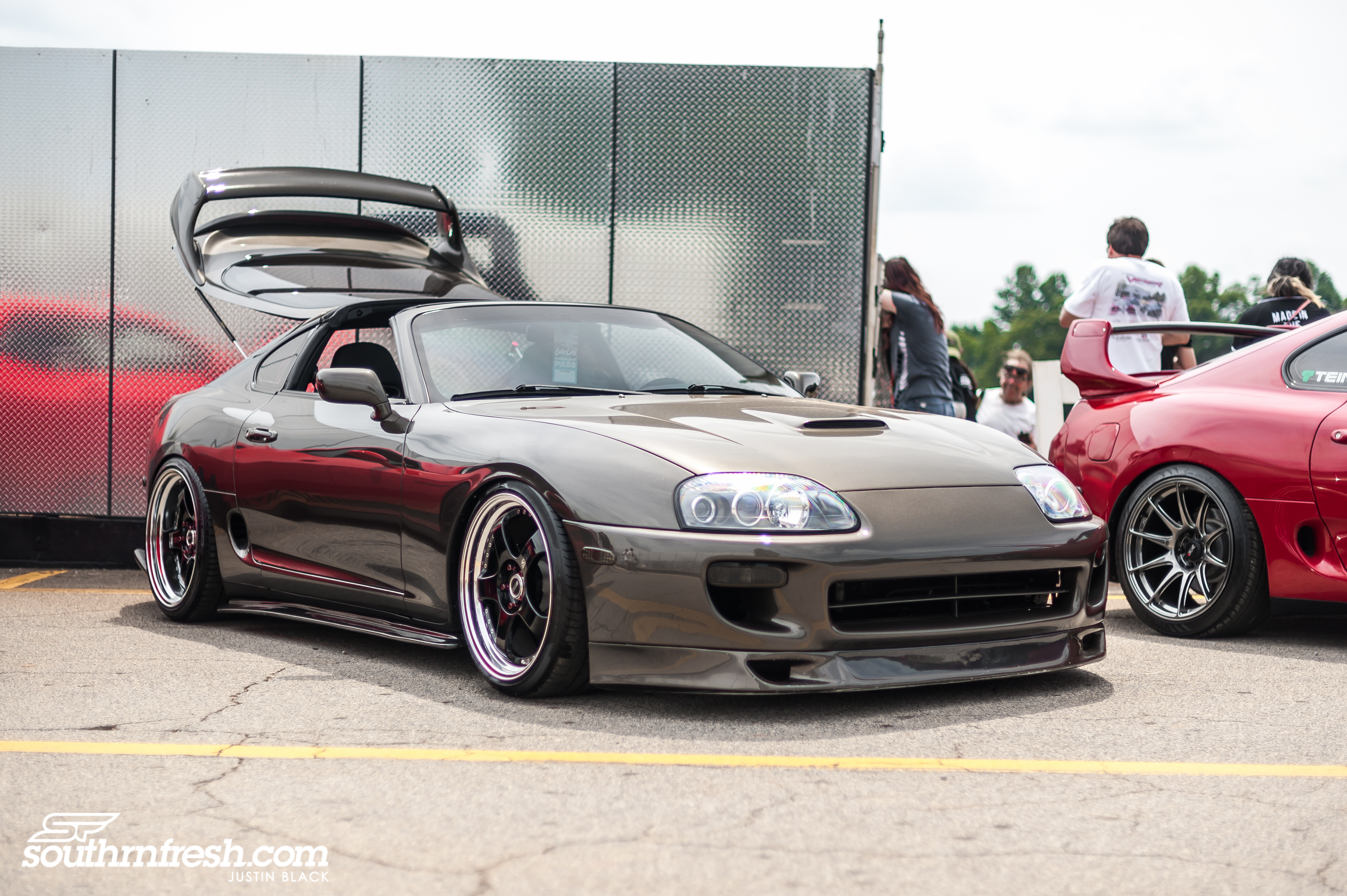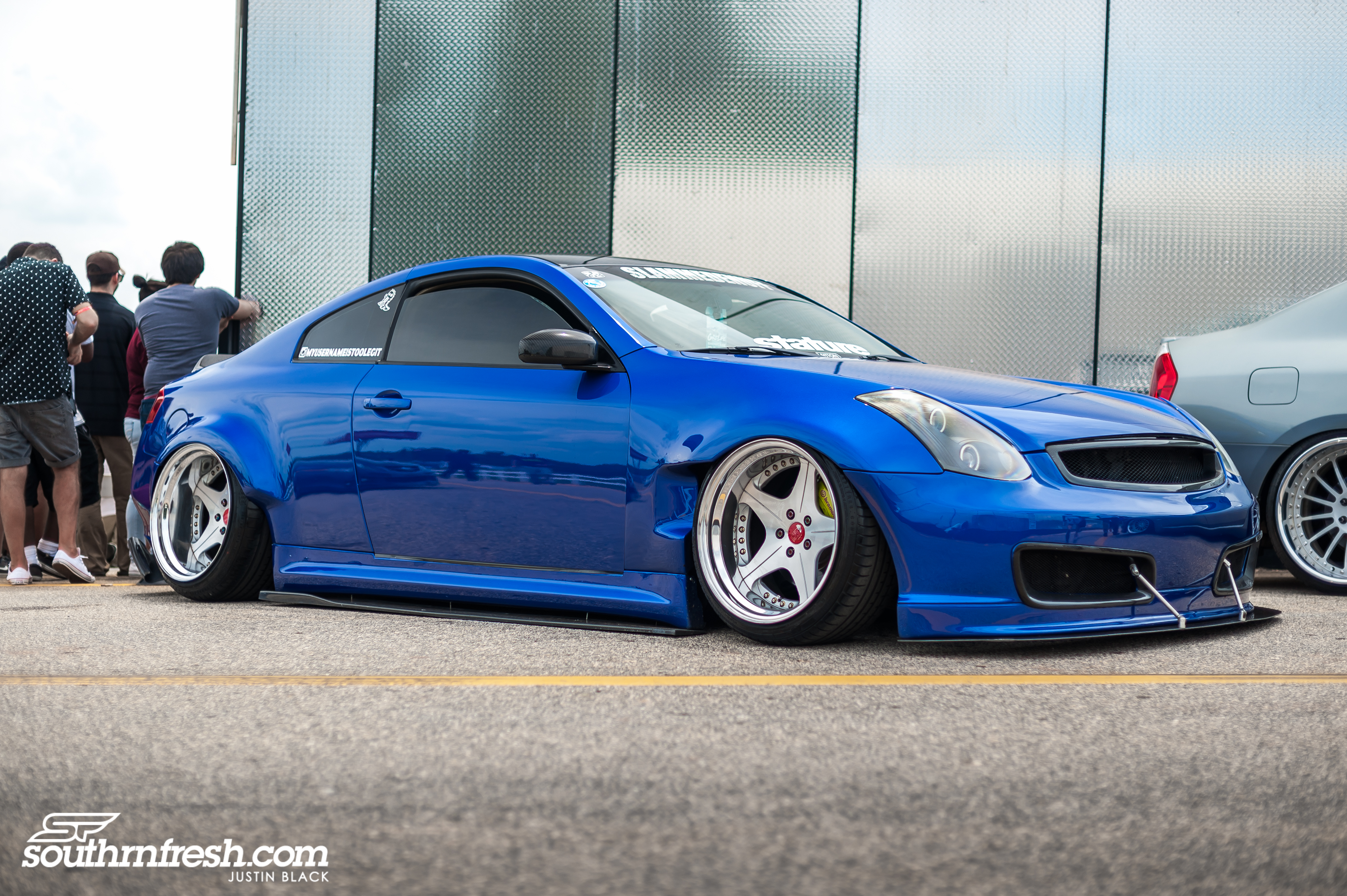 Jr's widebody G35 Coupe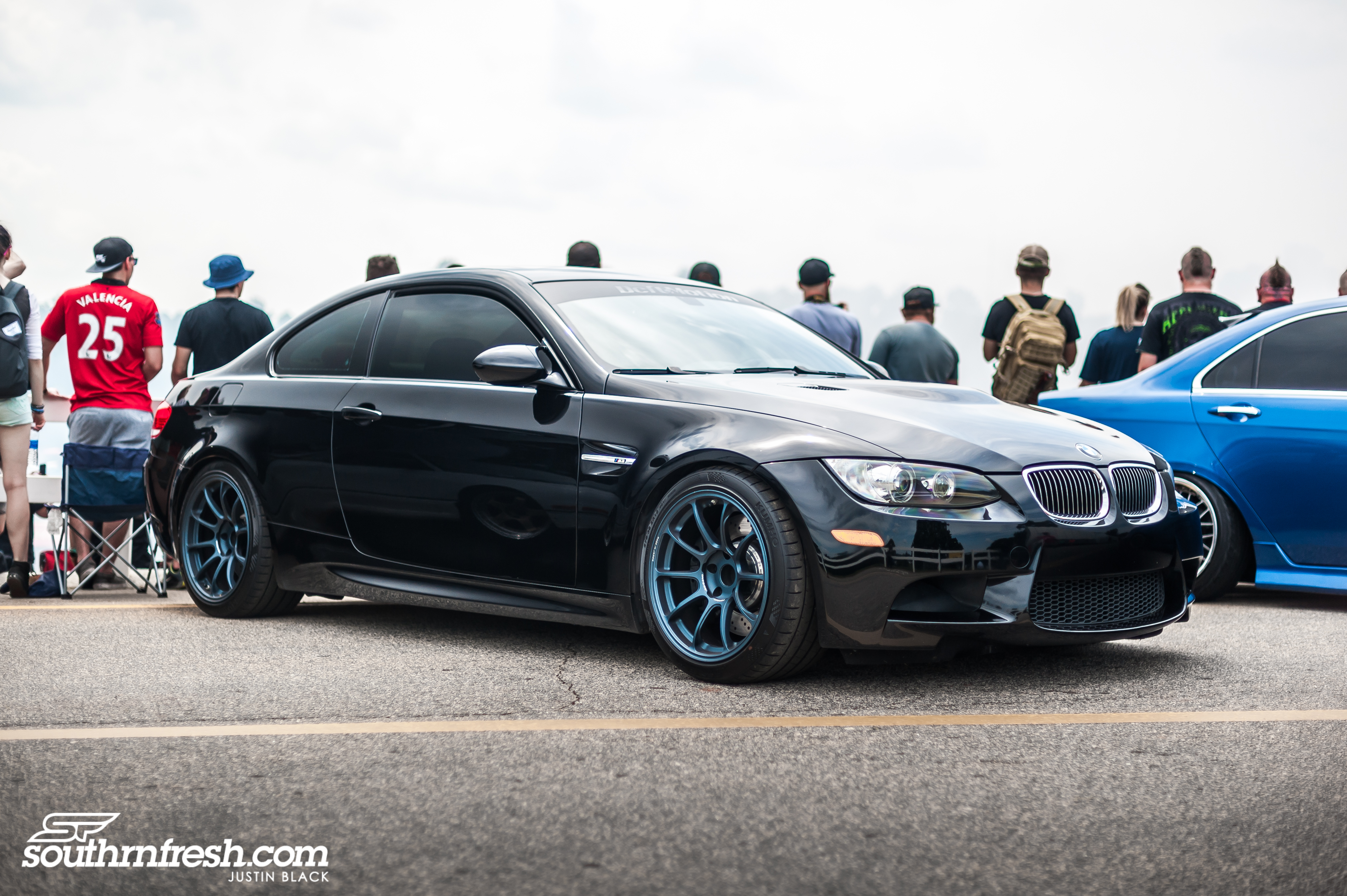 Doug's E92 M3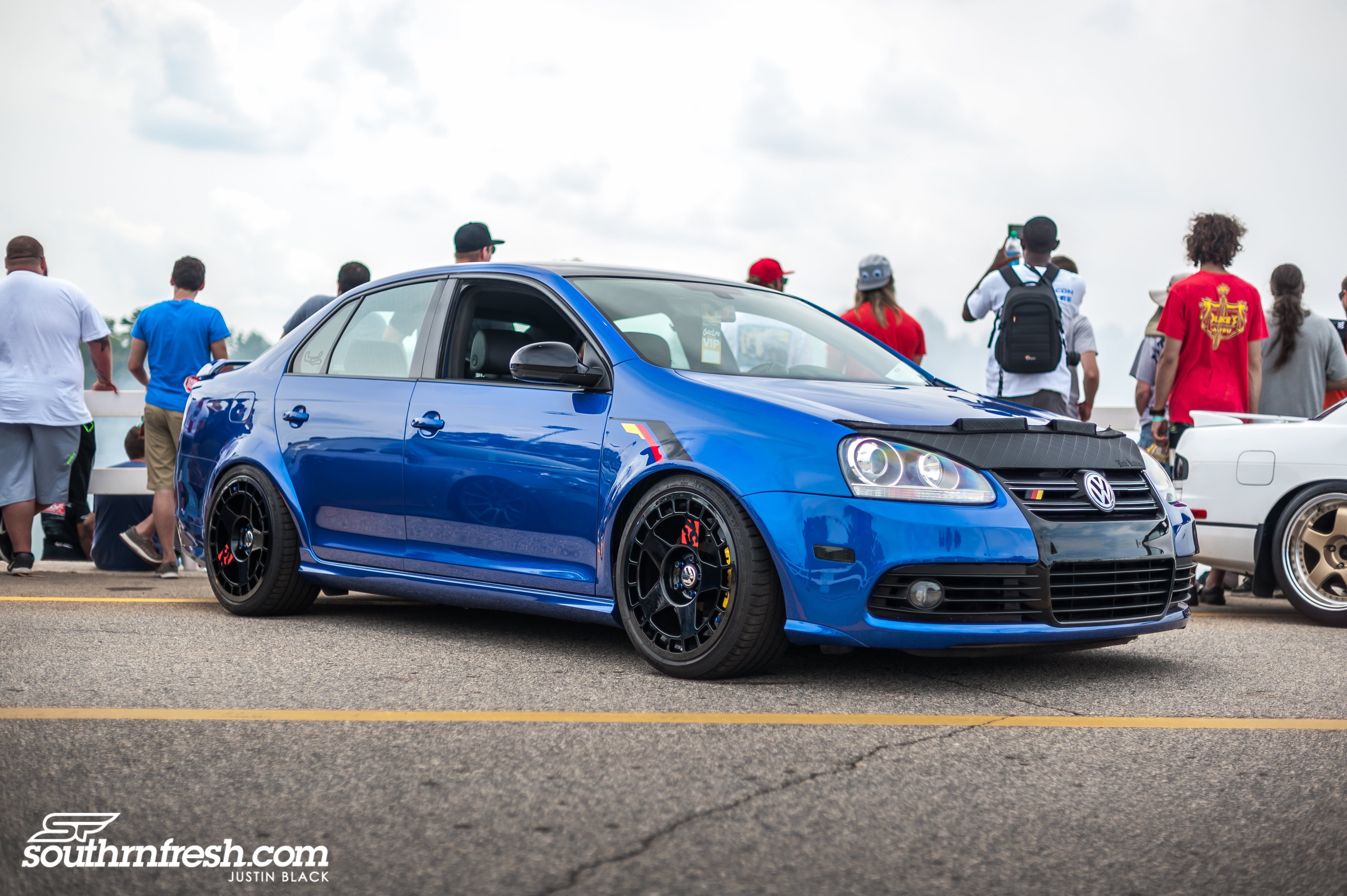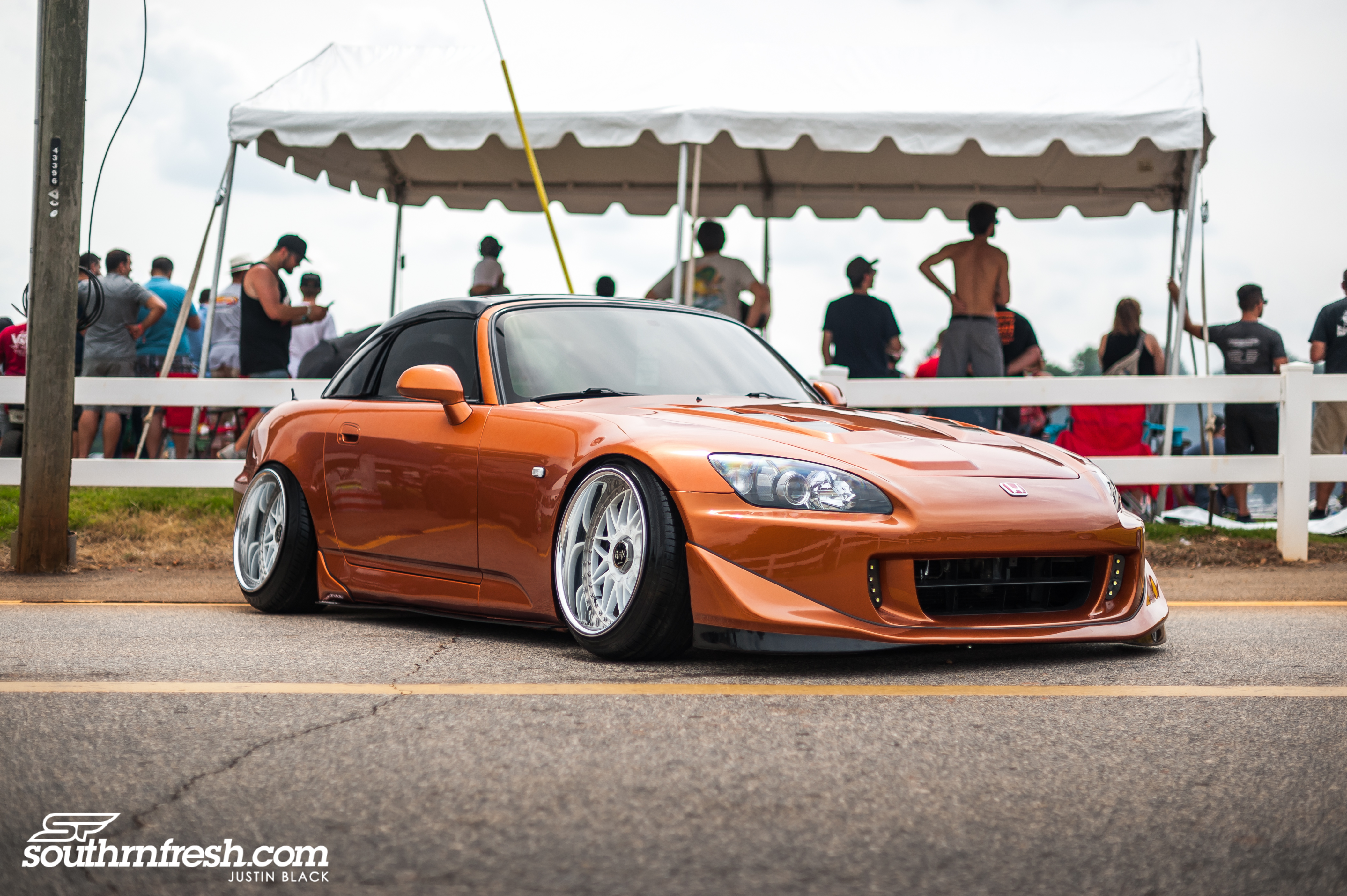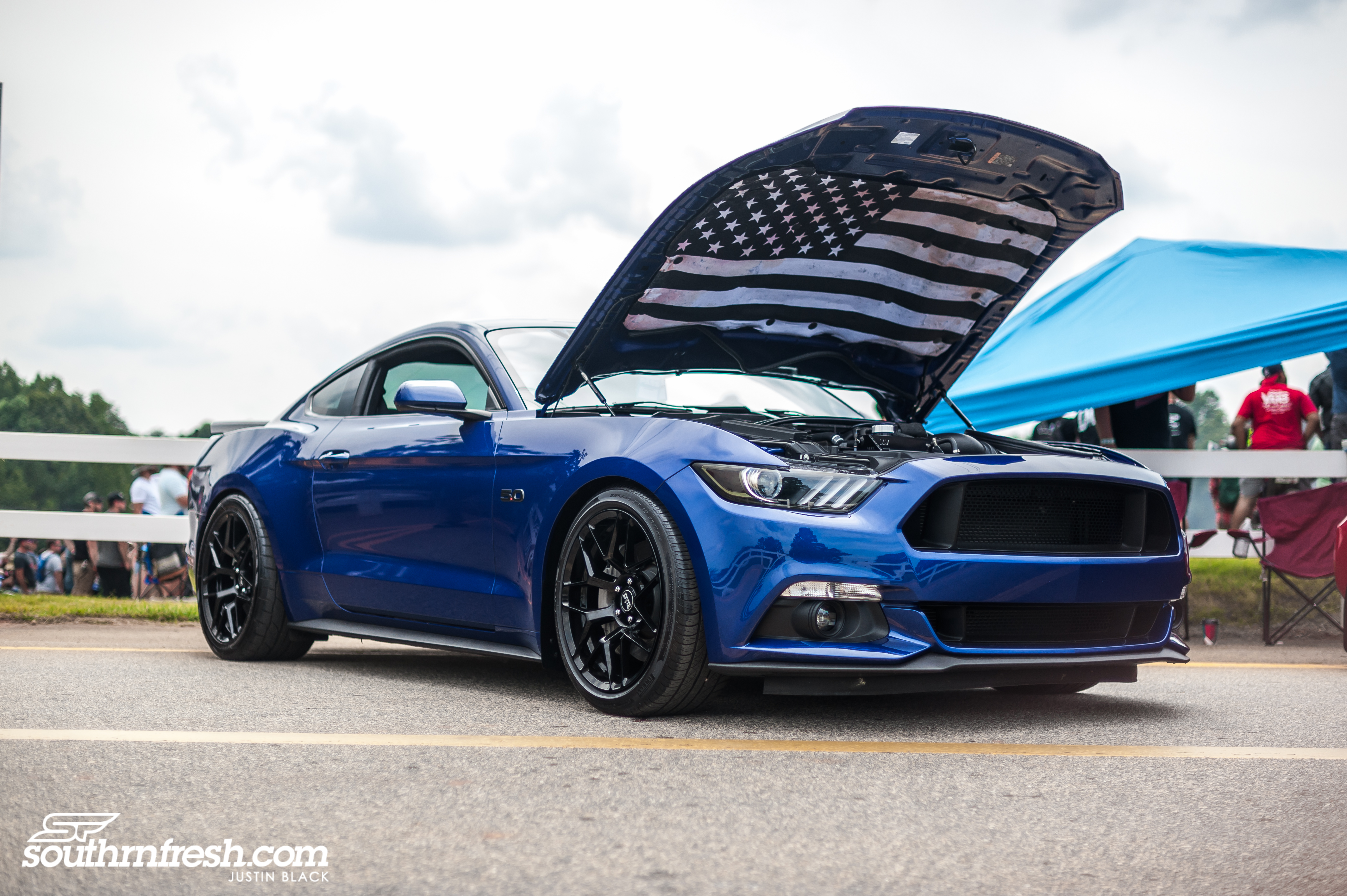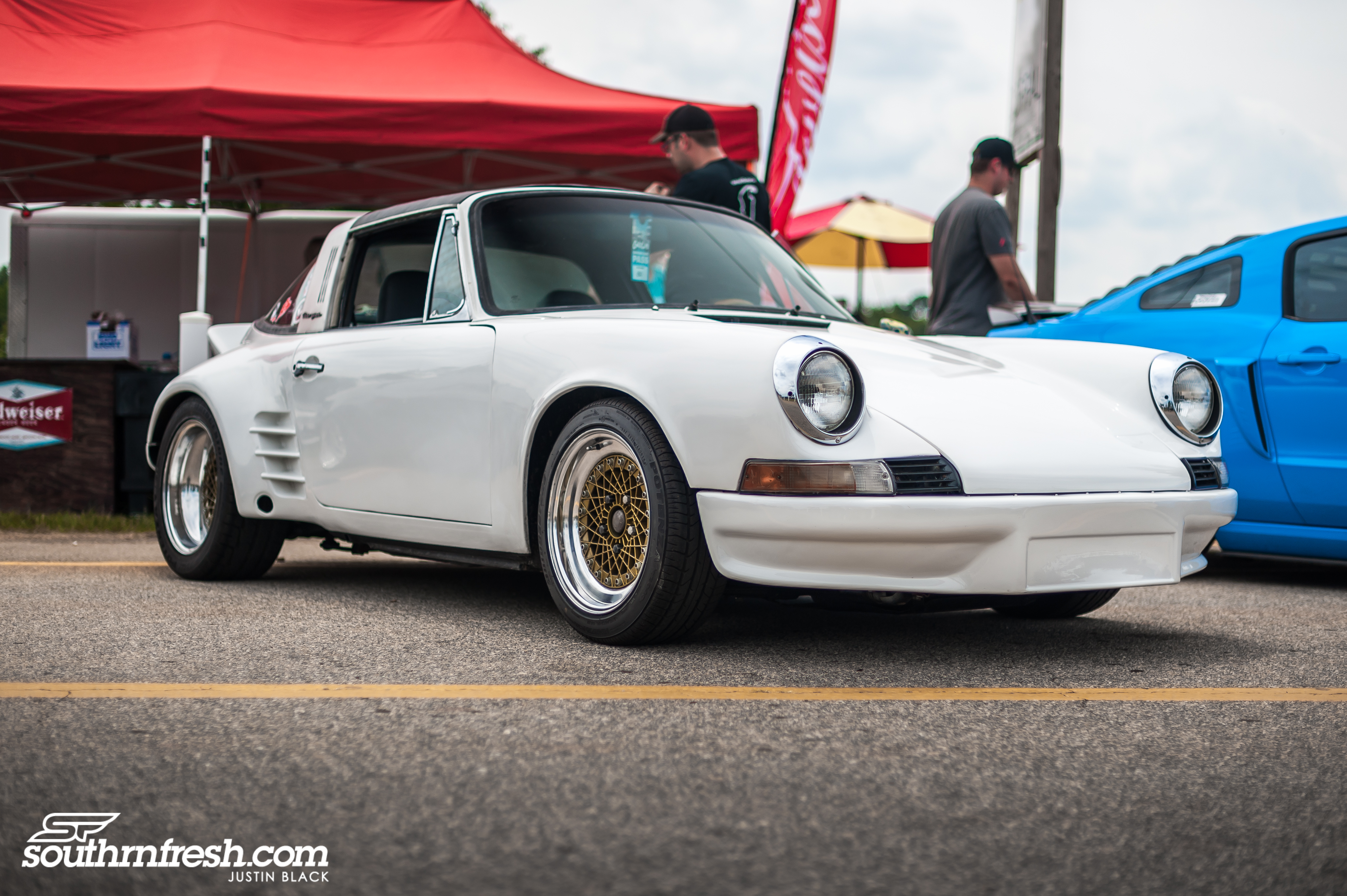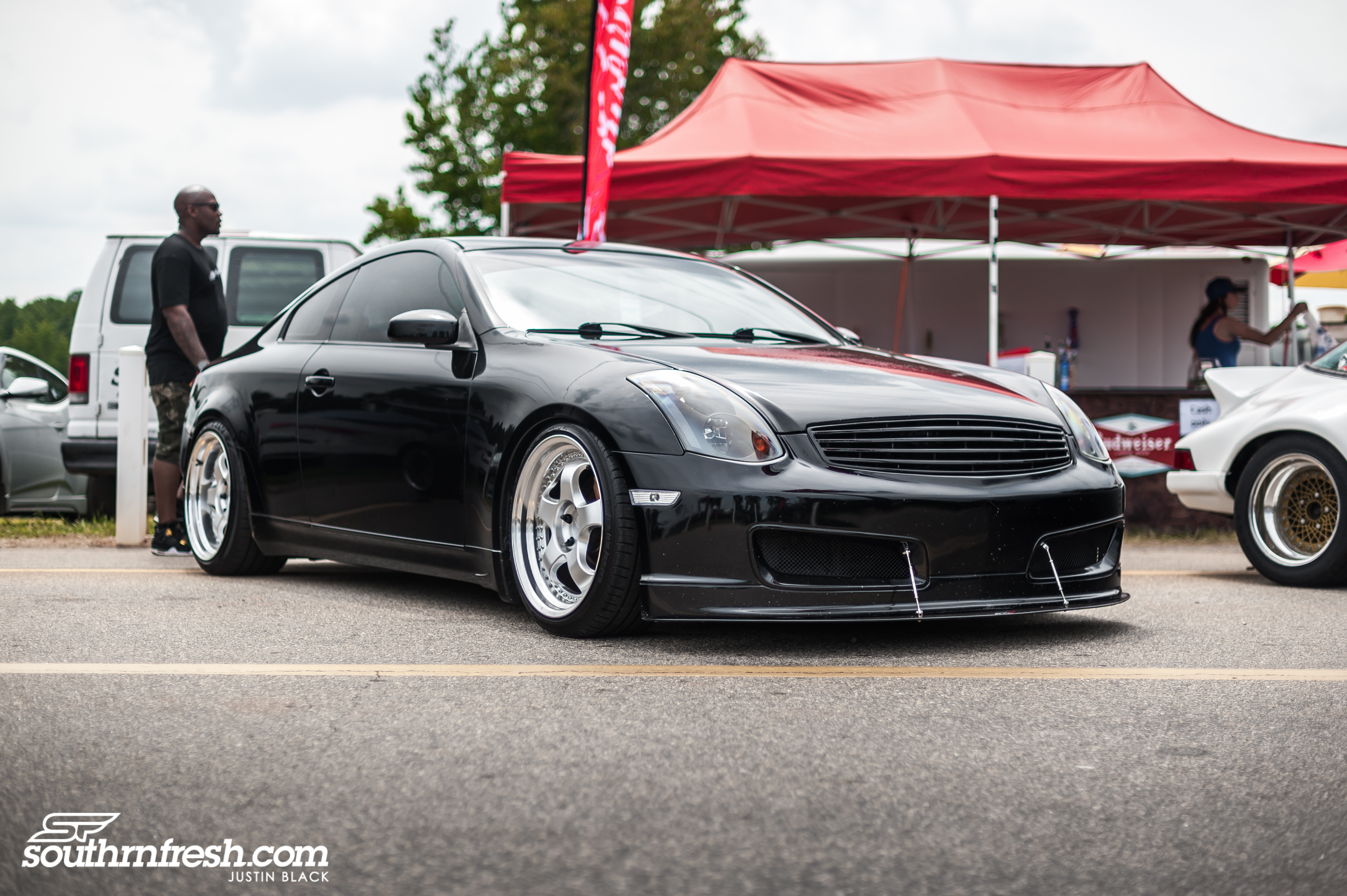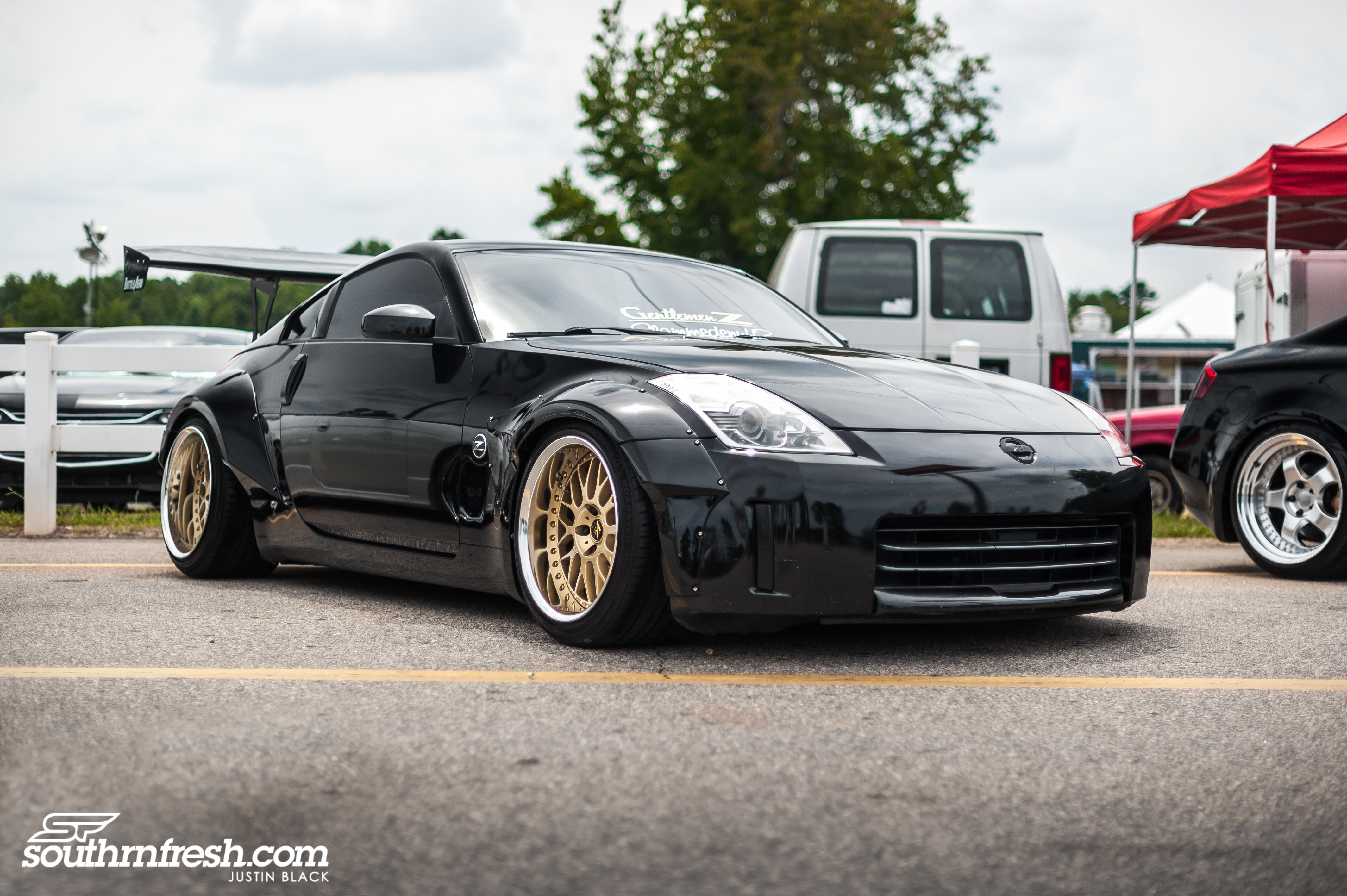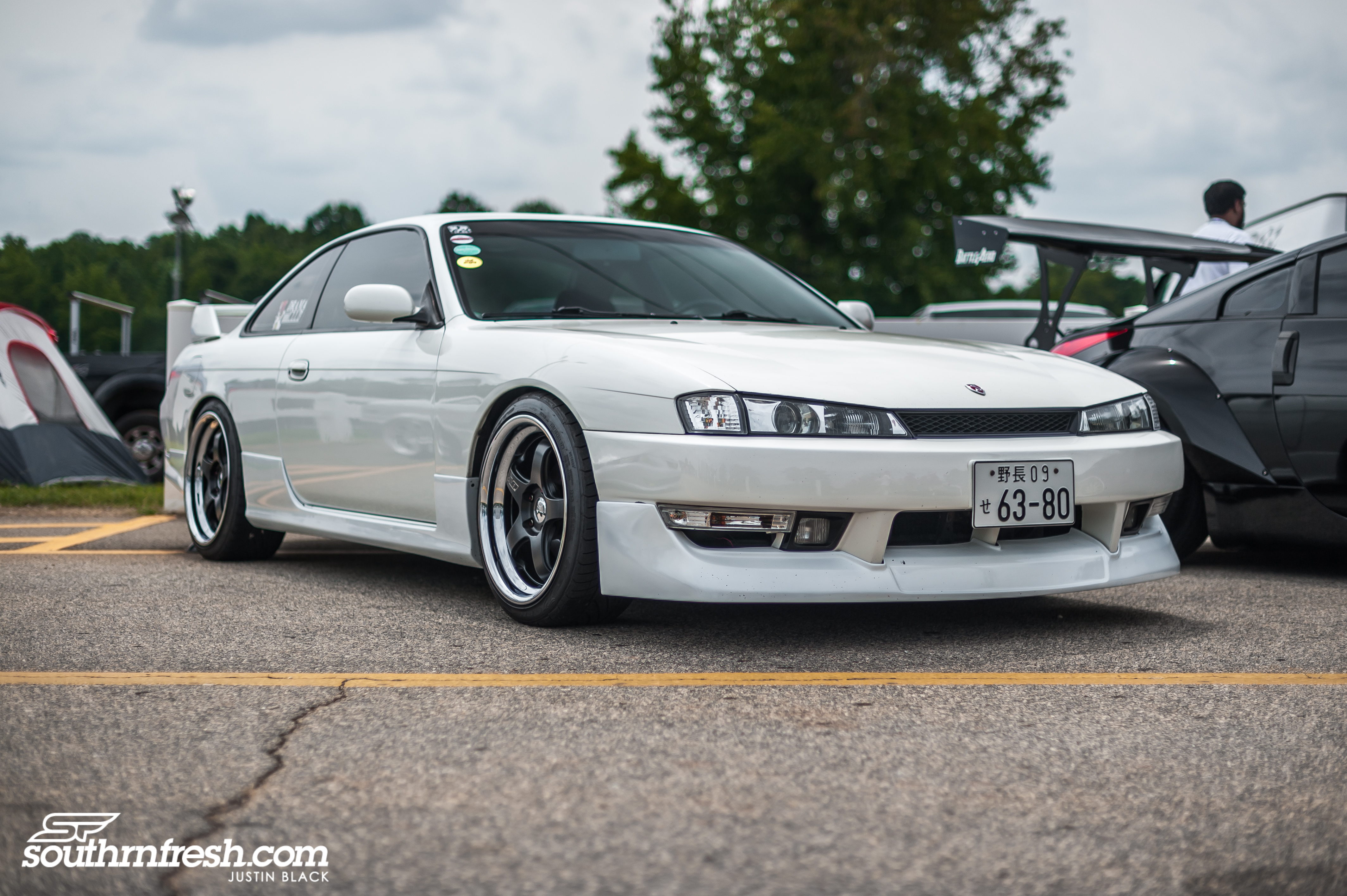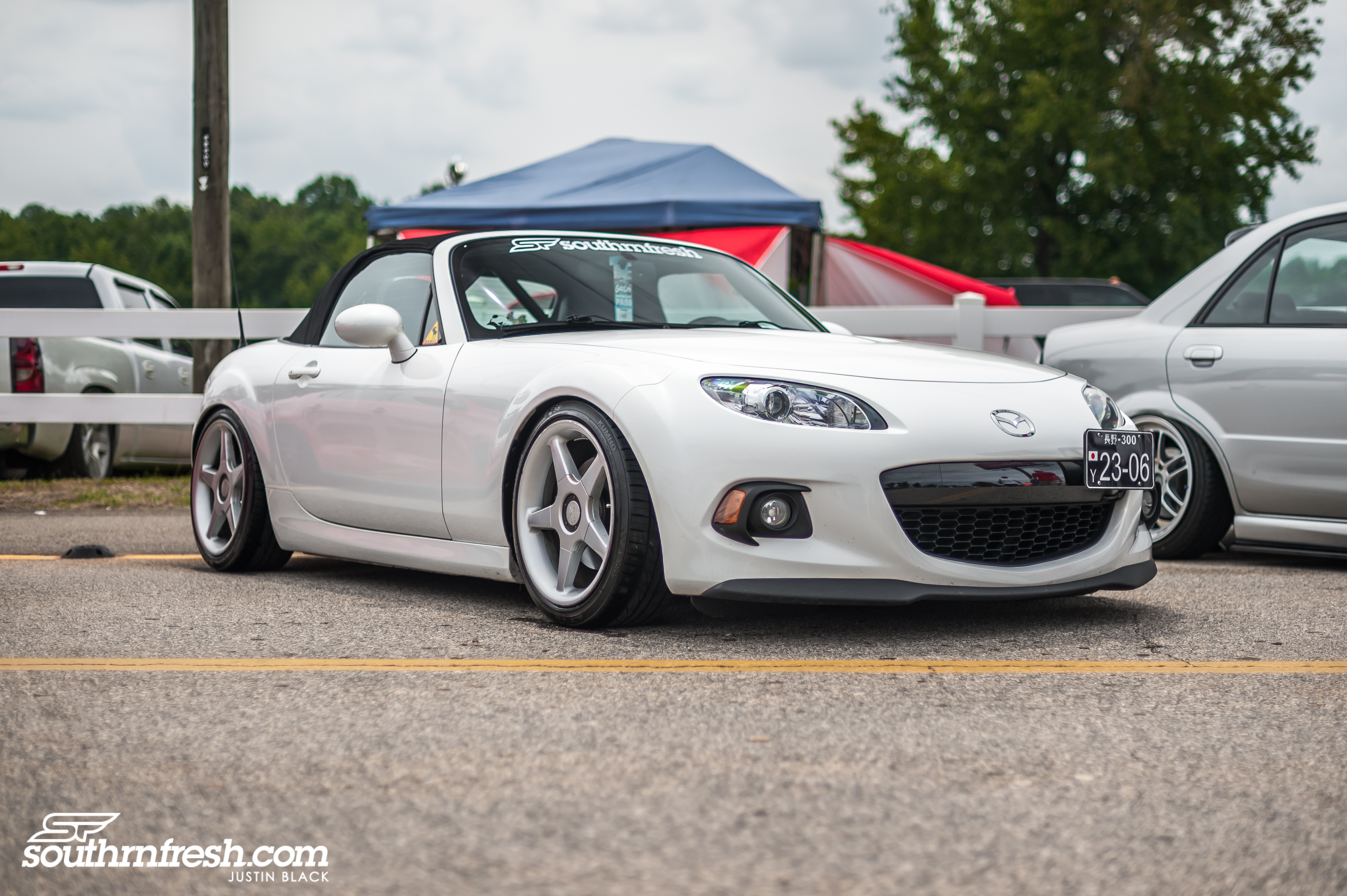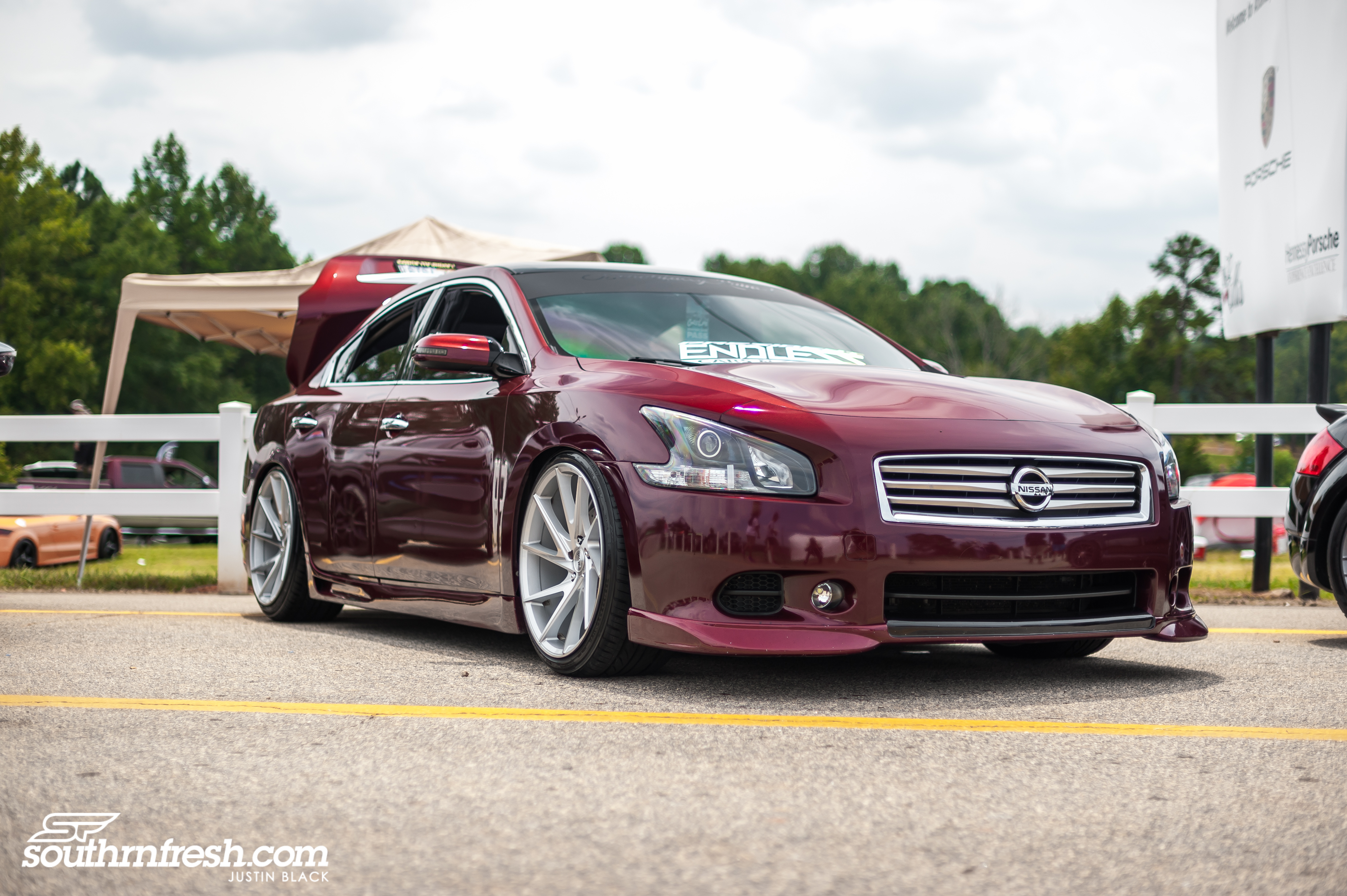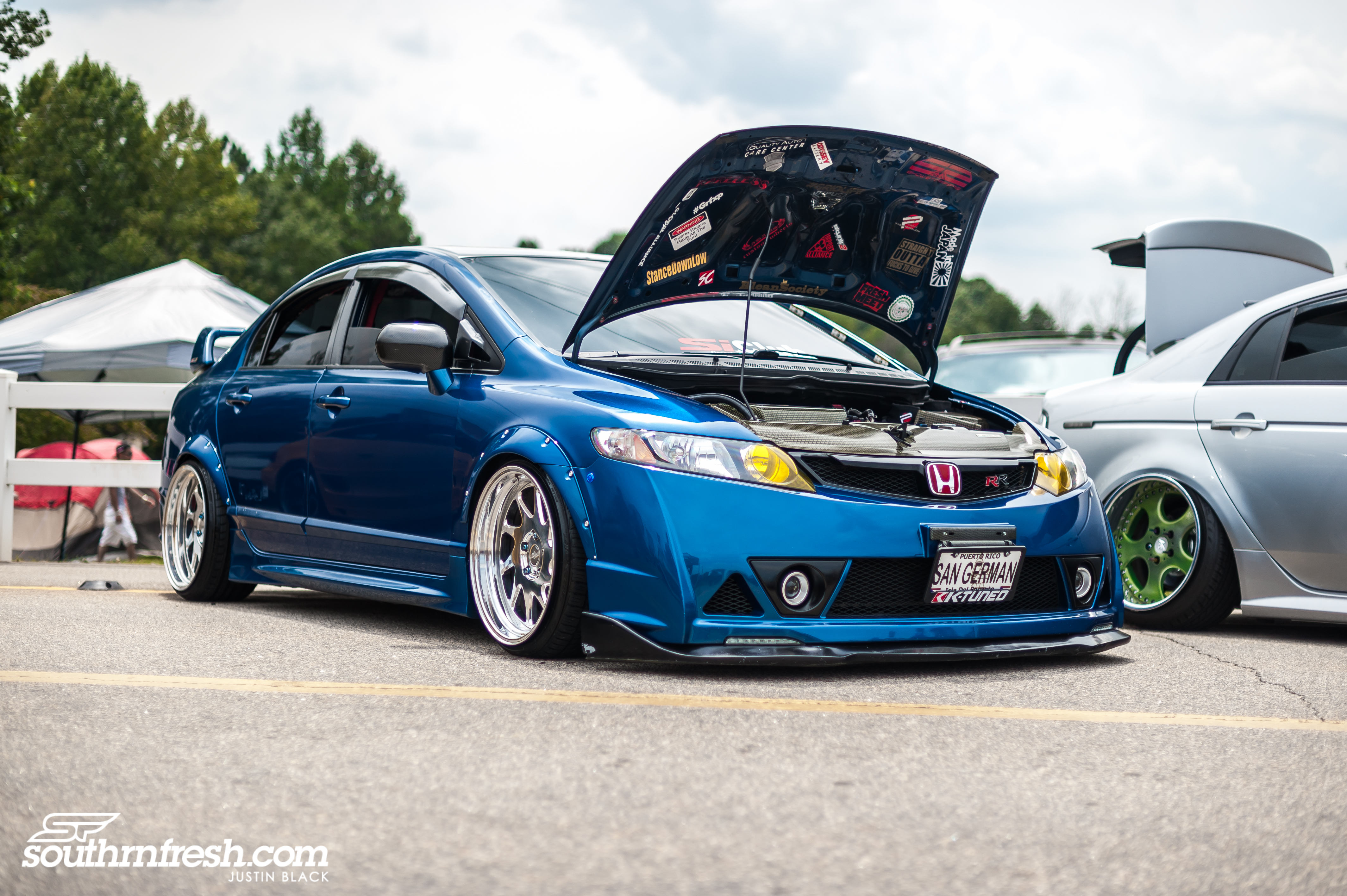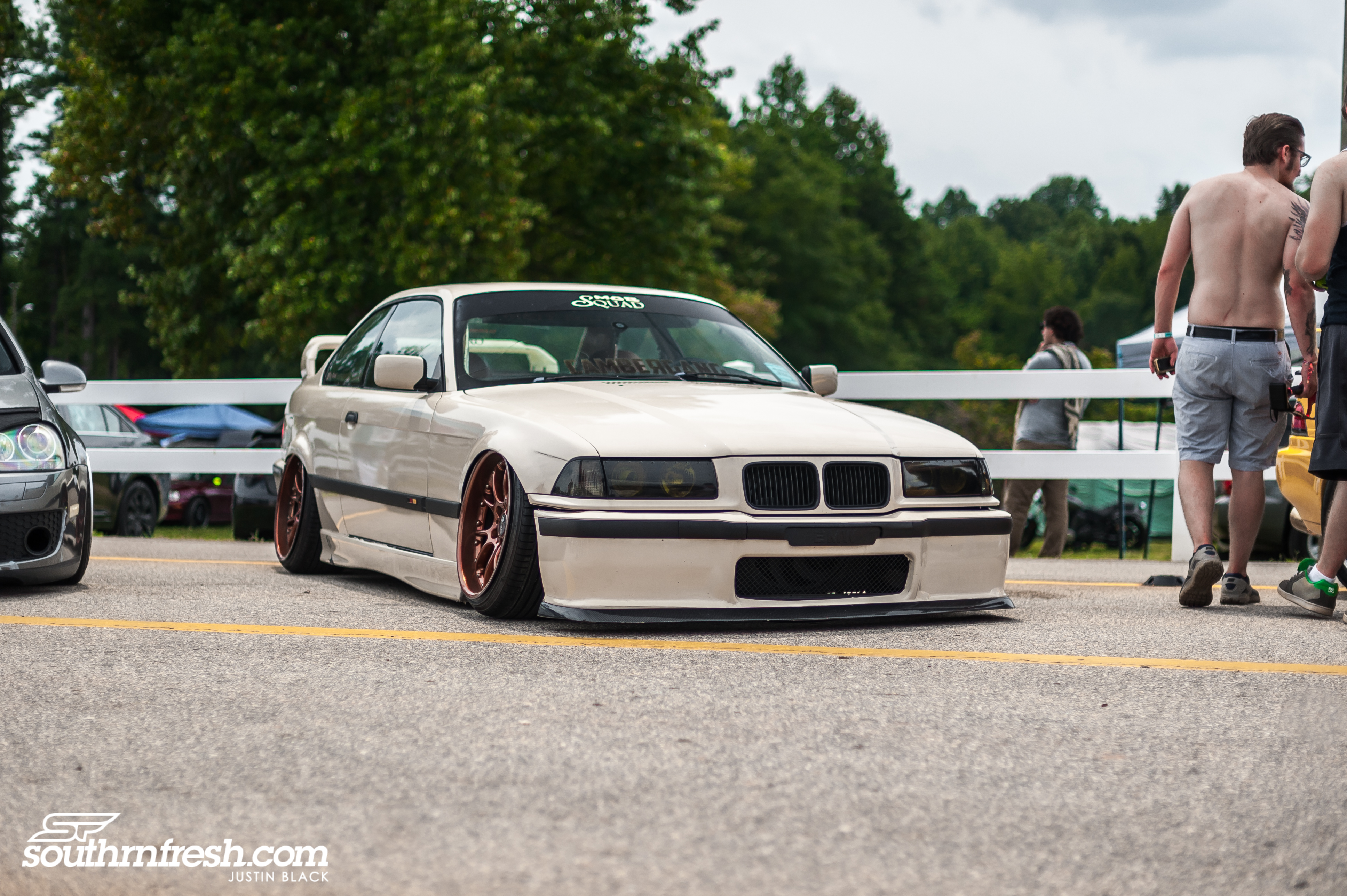 Justin's E36 Coupe 
I liked the showoff being on the main walkway bridge instead of in the grass.  Next year Road Atlanta will have a second asphalt lot up top.  And Gridlife maybe hosting the showoff there instead, the new asphalt is a little off to the side of all the main attractions, so it may go unseen if it moves to far.  My vote is to stay on the walkway. 
Next set of photos are from the paddock.  
The Gridlife paddock is like no other event.  You have some of the best drivers and drifters mingled in with the amateurs and first timers all in one place.  Its the ultimate fan experience, the competive aspect still lingers in the air with the Time Attack group, but you can tell the goal of Gridlife to these guys is just to come out and get some seat time and enjoy the weekend.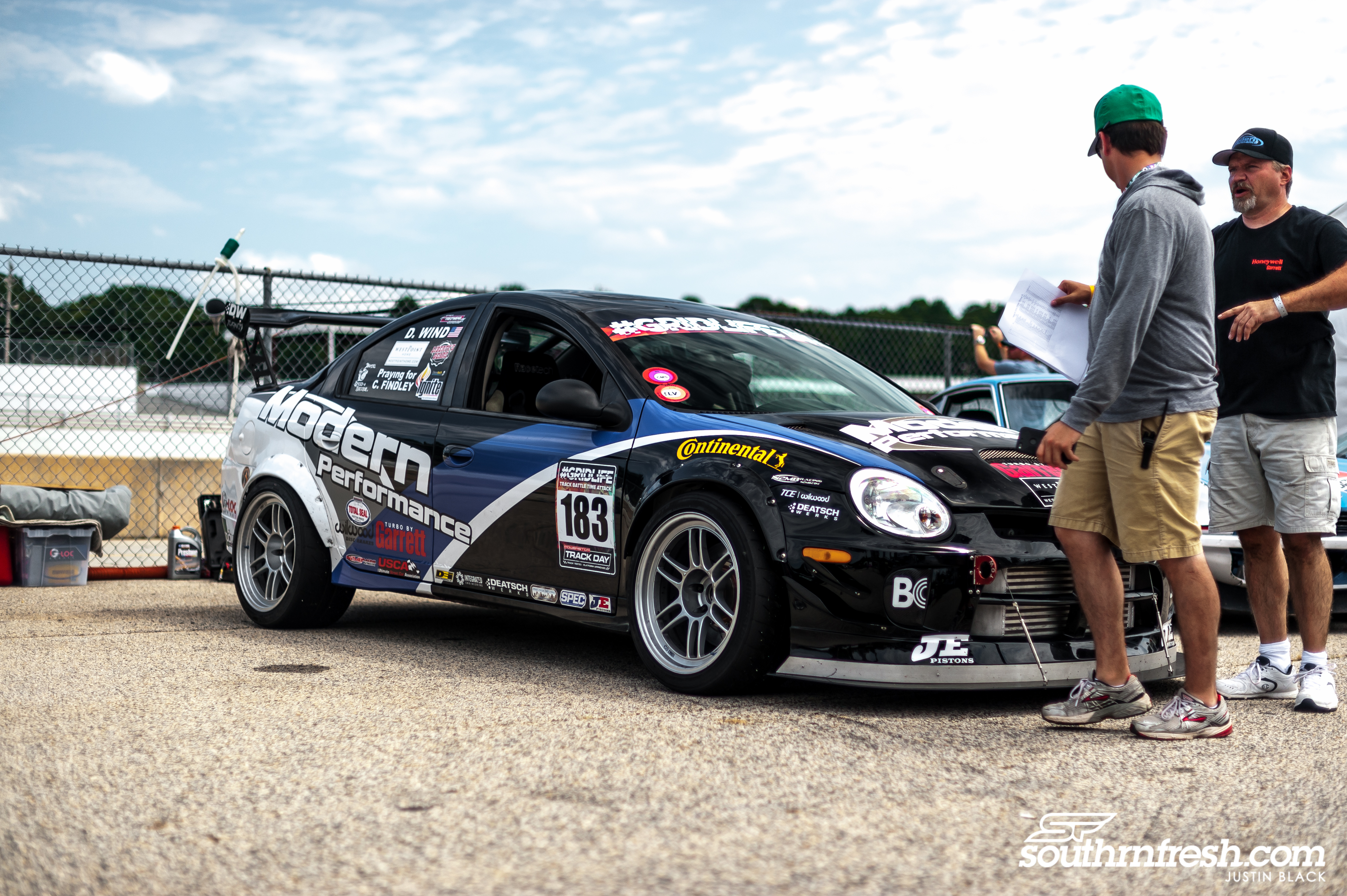 Modern Performance SRT-4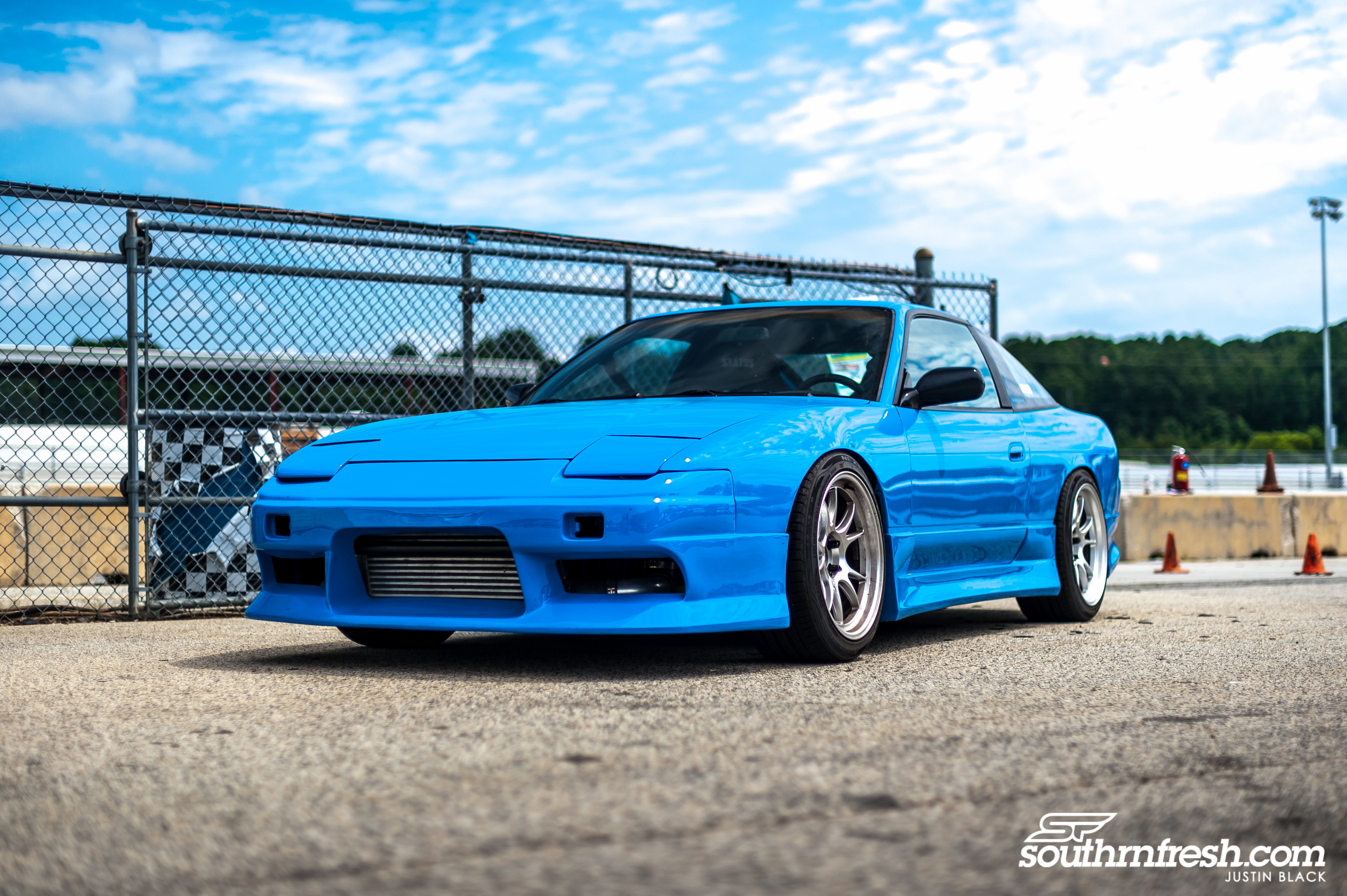 David (thatdudeinblue) 2JZ powered S13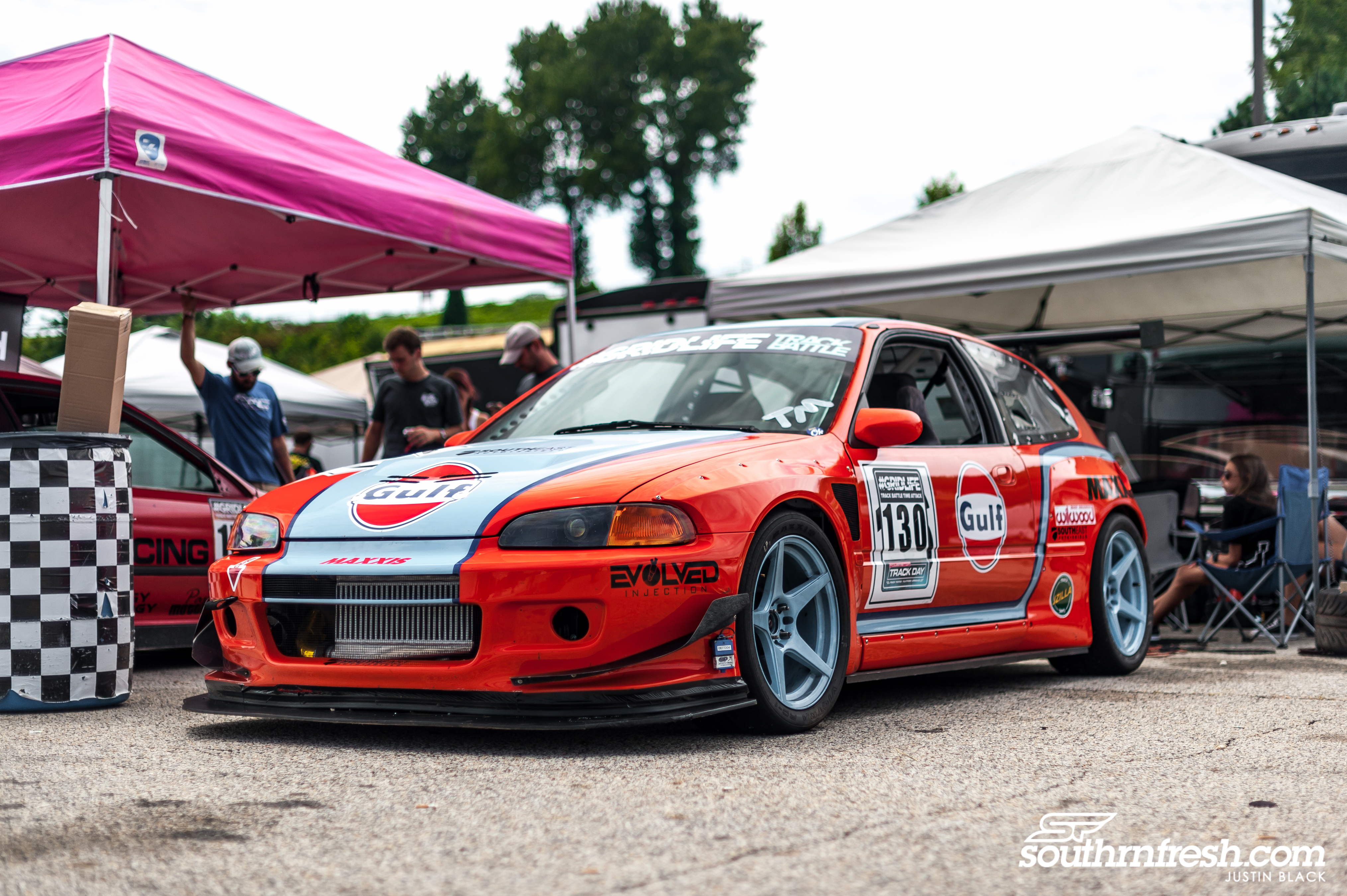 Bryson Richardson's Civic Eg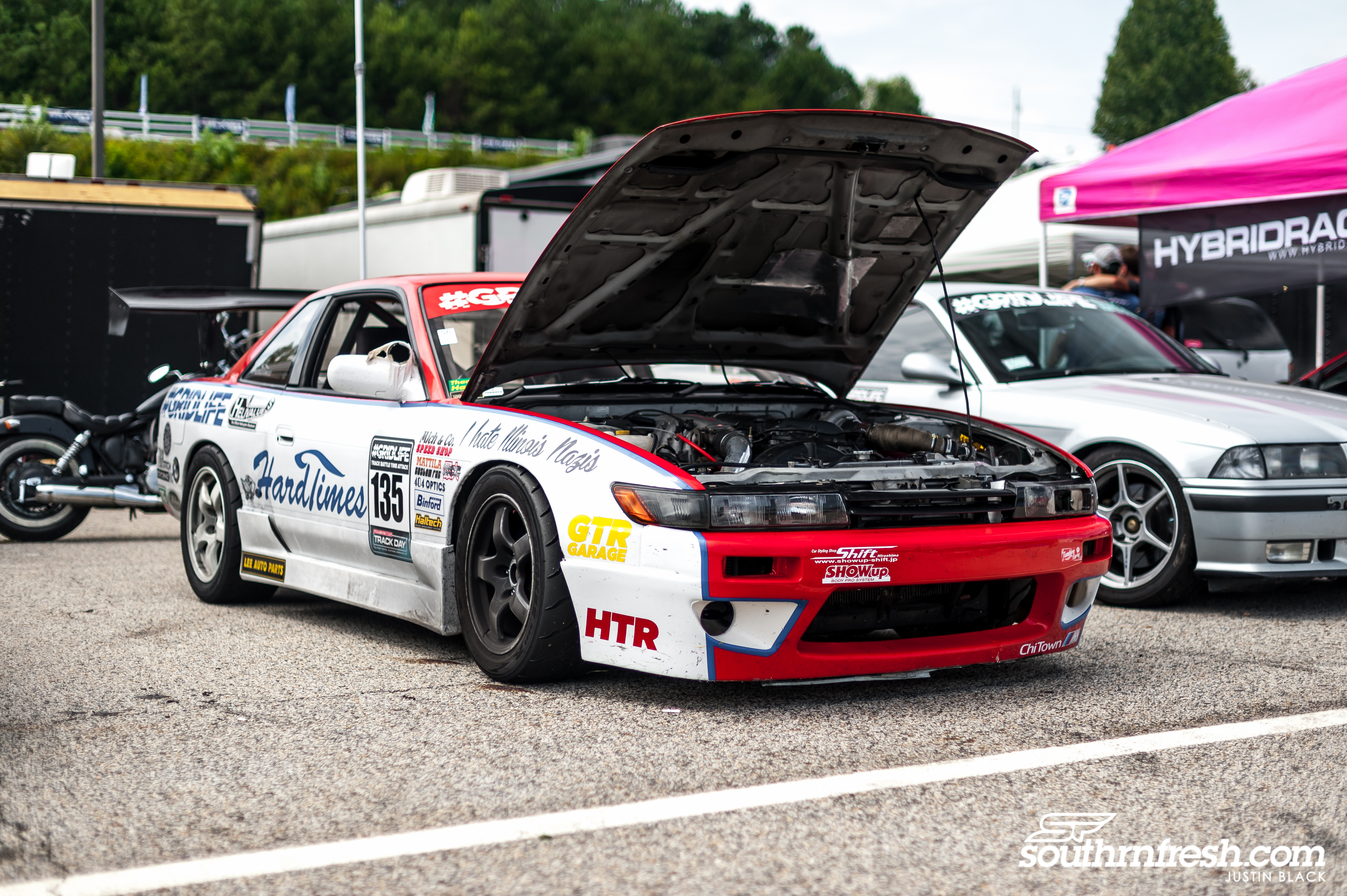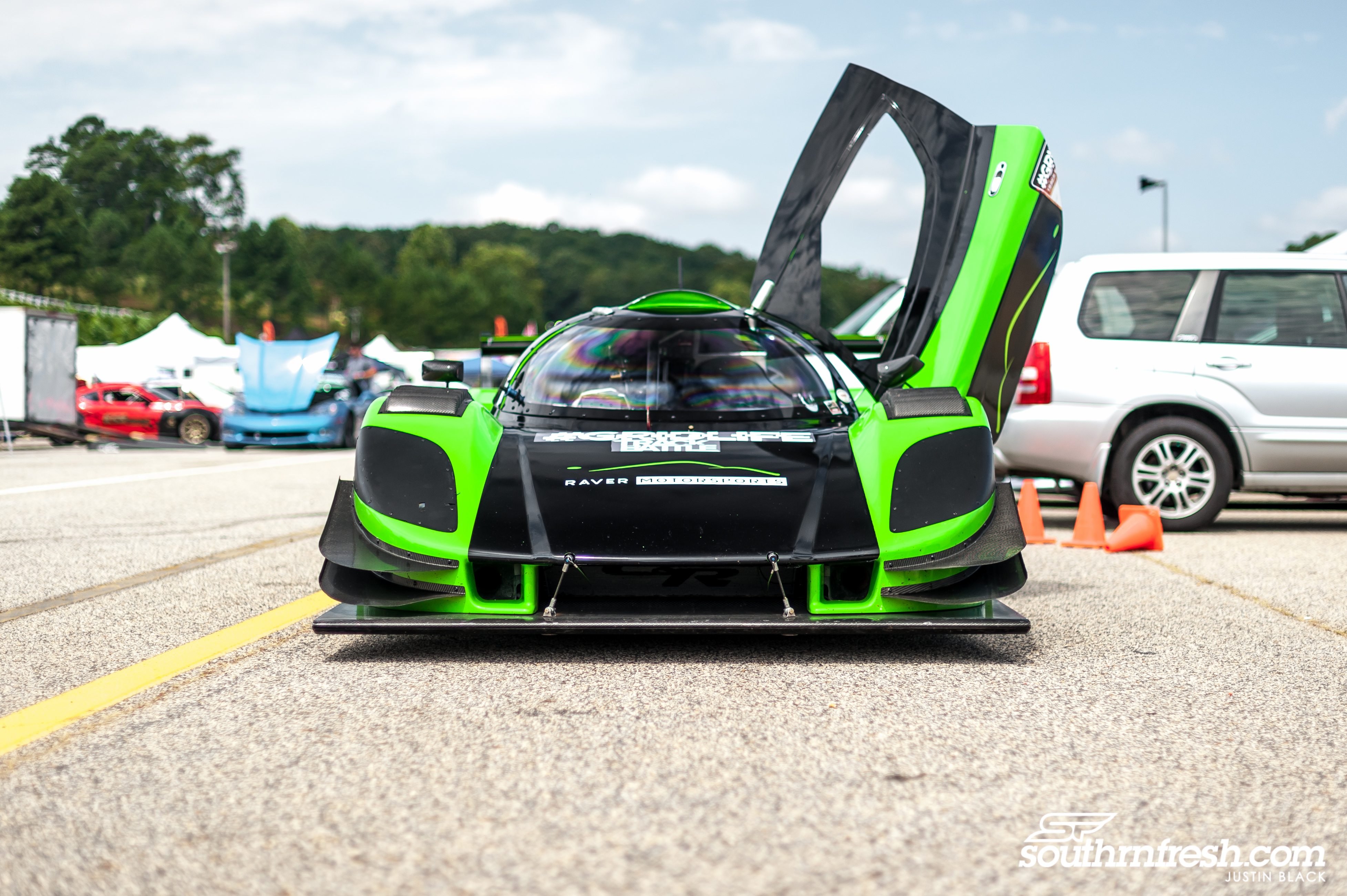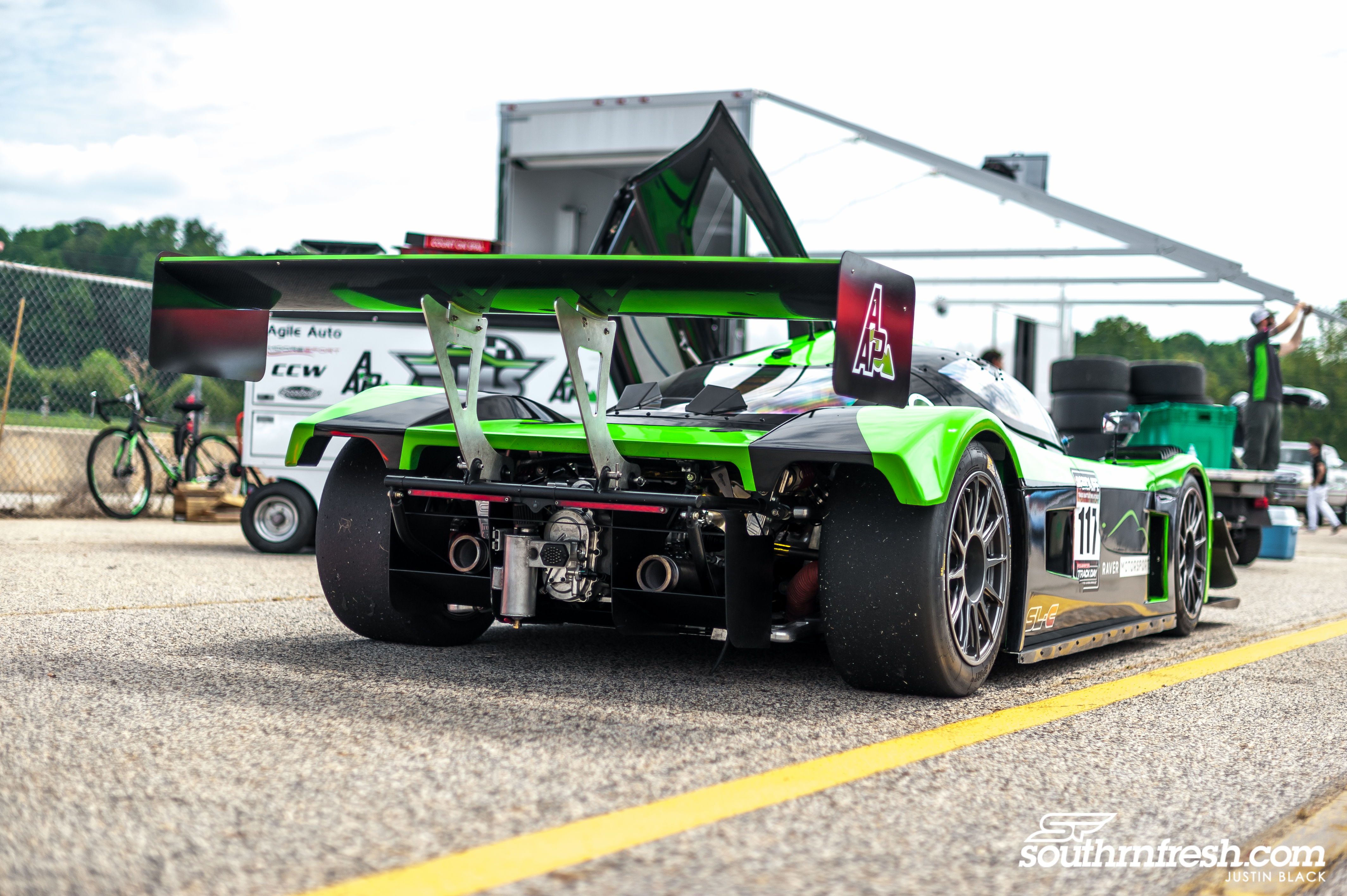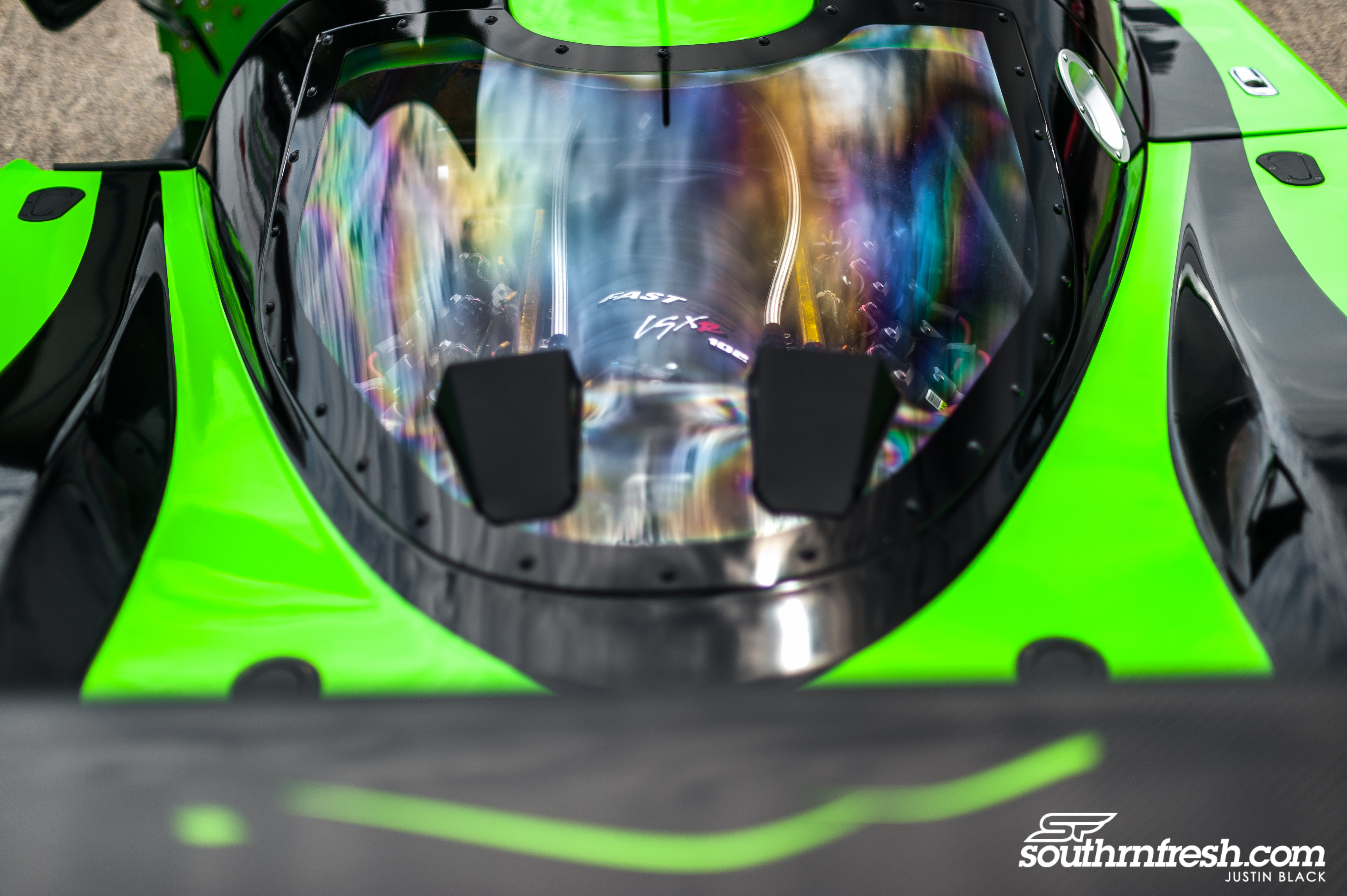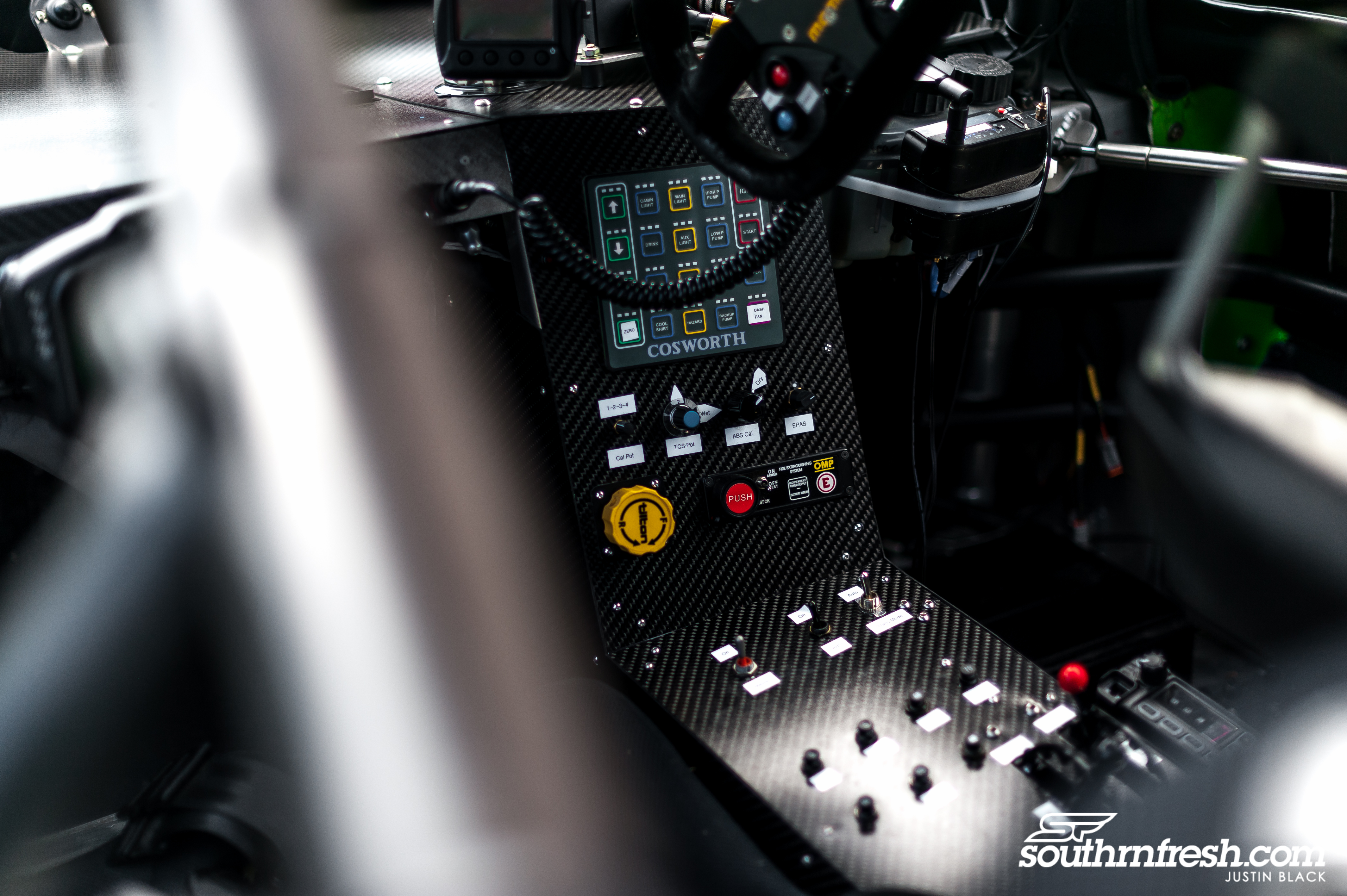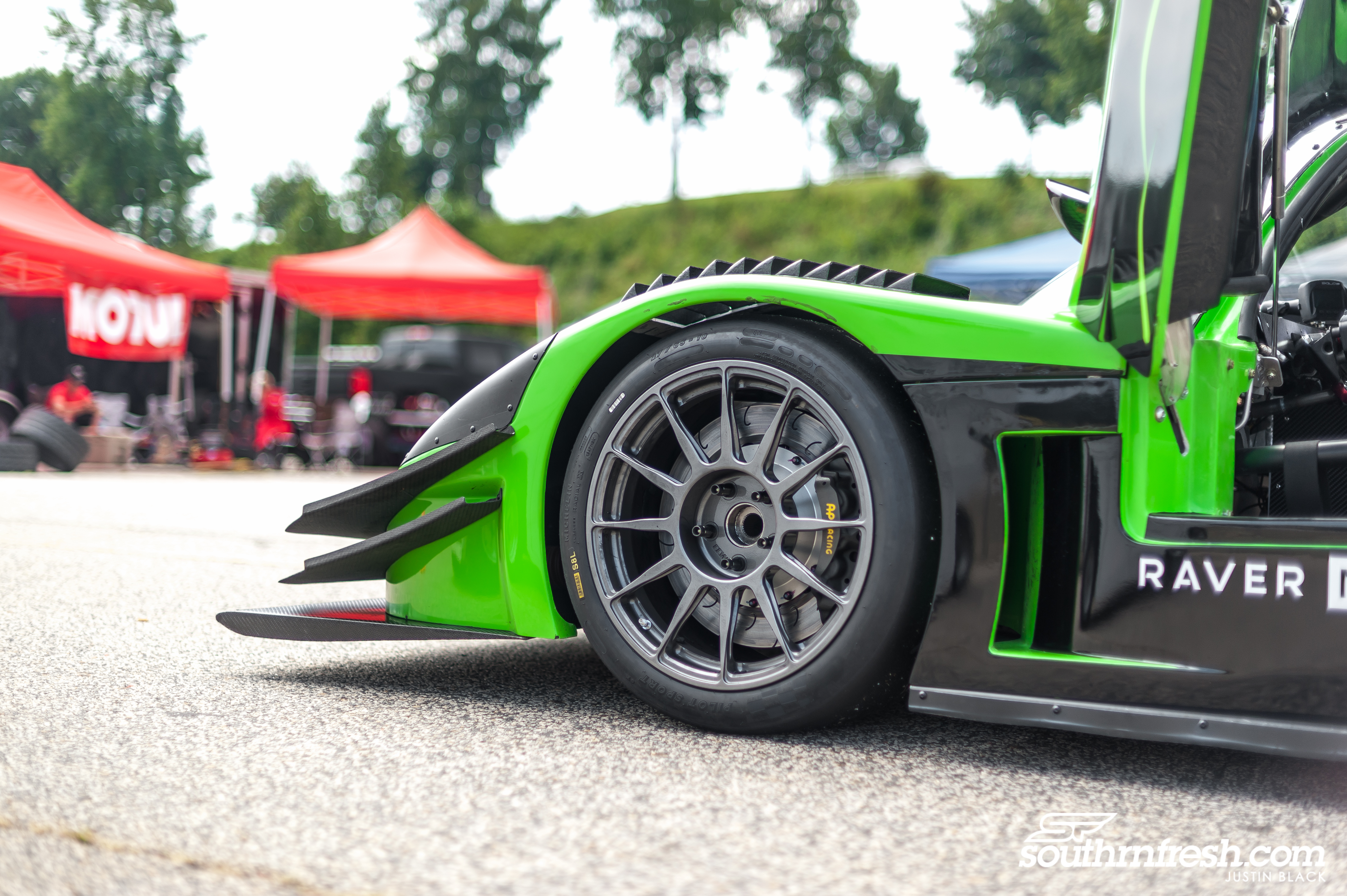 Raver Motorsports LSX powered Superlight Racecar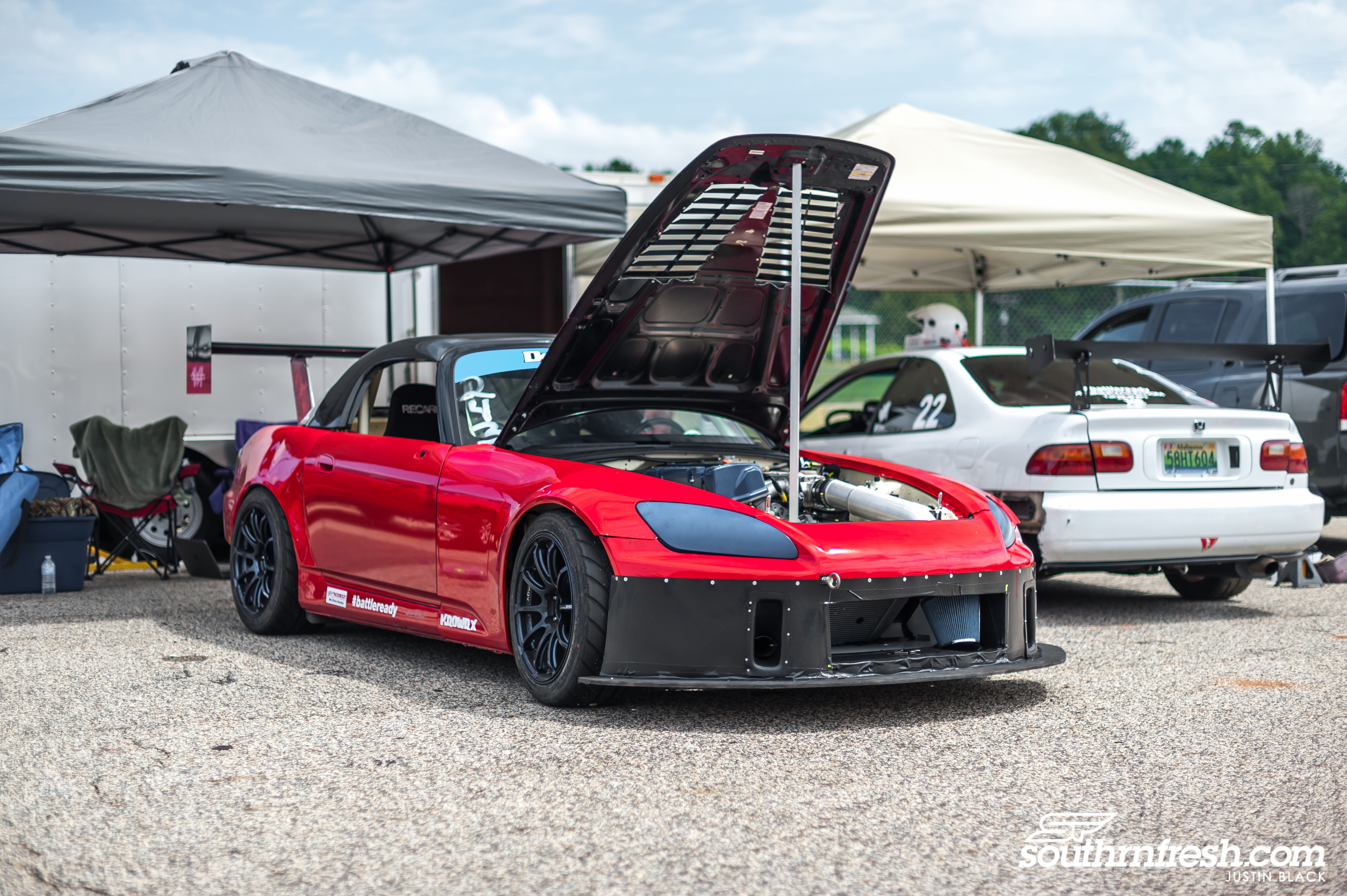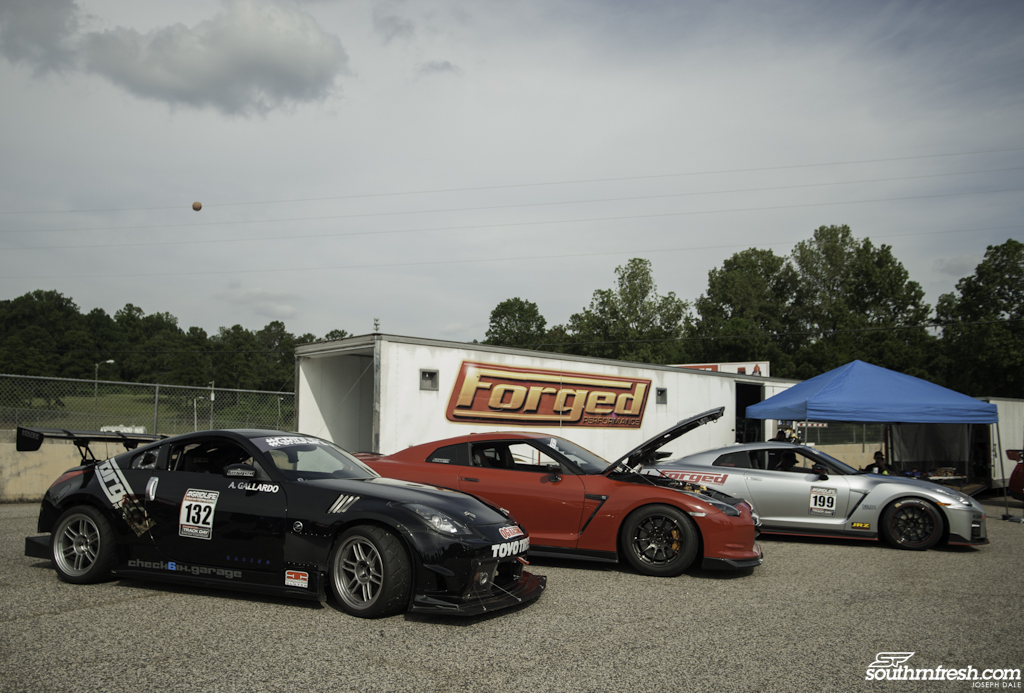 Forged Performance's lineup for the weekend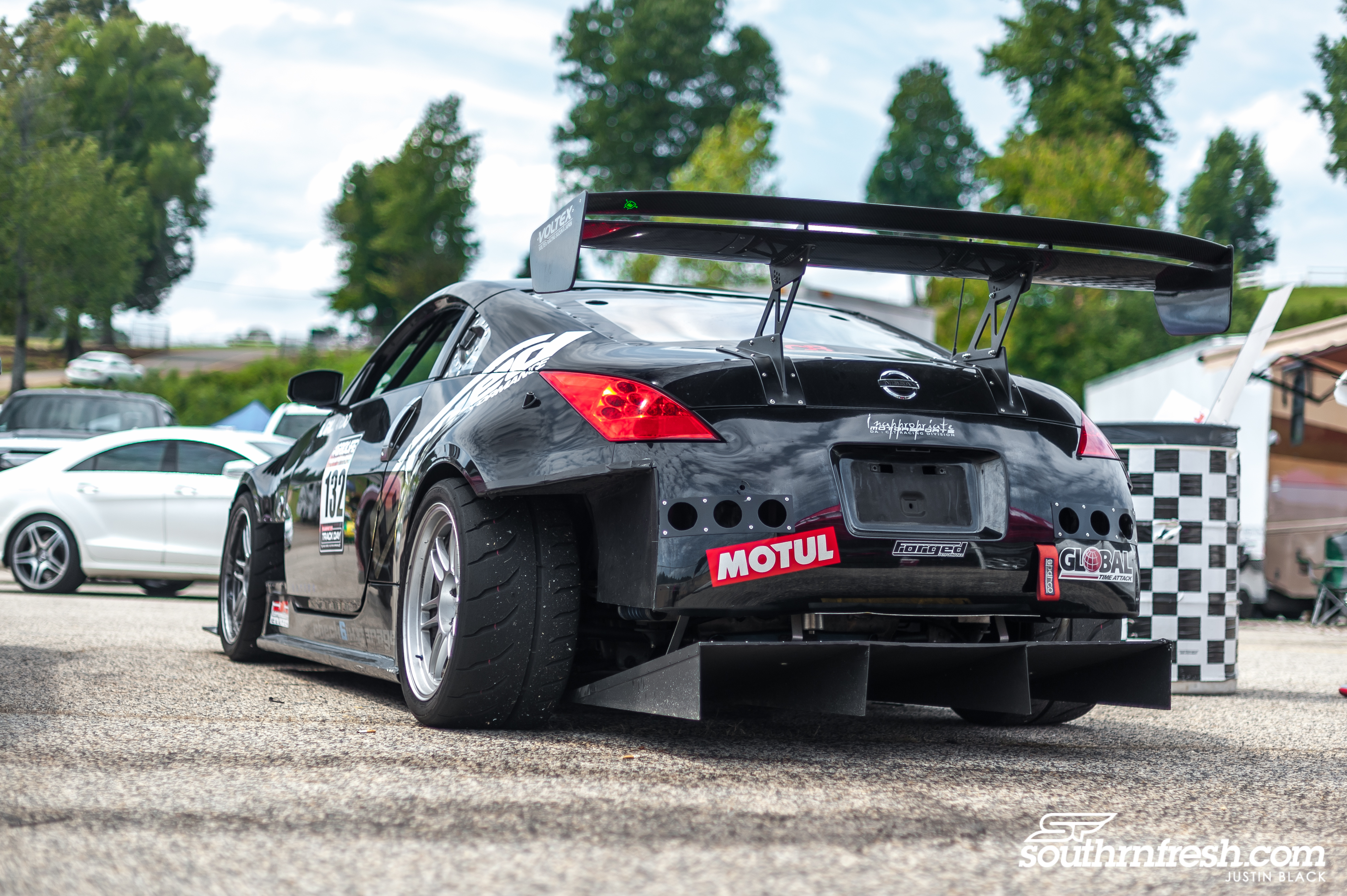 Alex Gallardo's LS powered 350z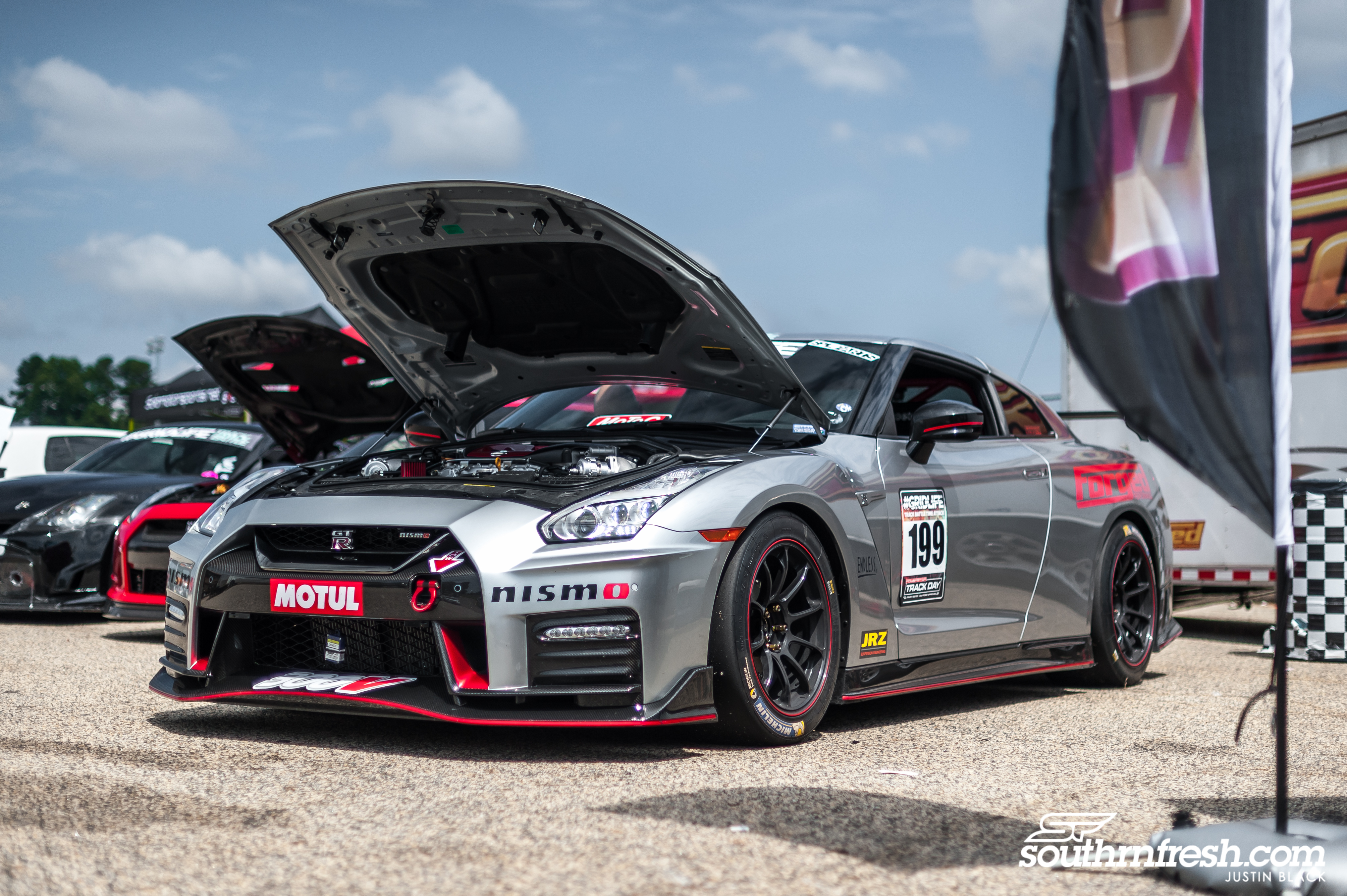 17 Nismo GTR from Forged Performance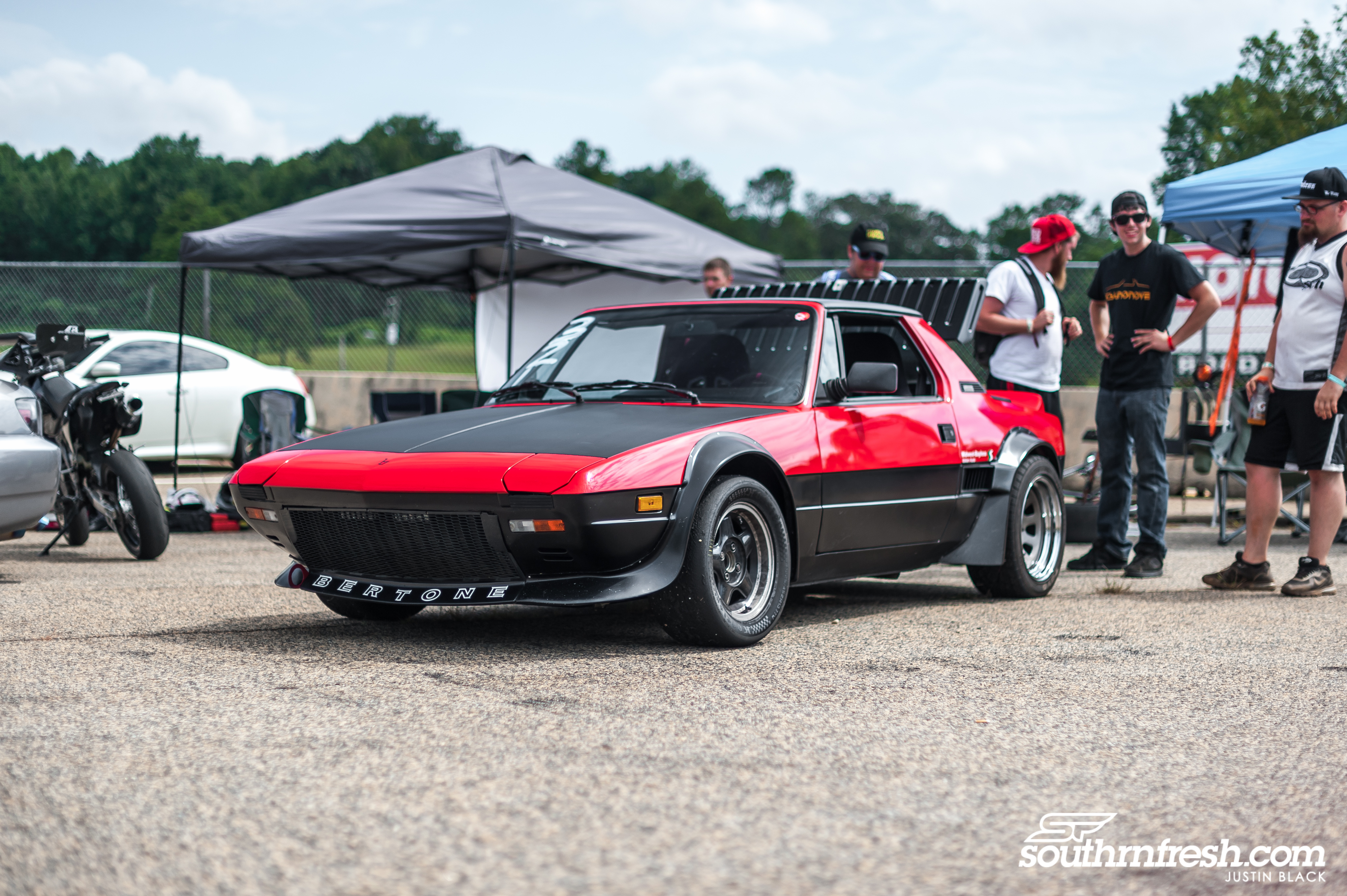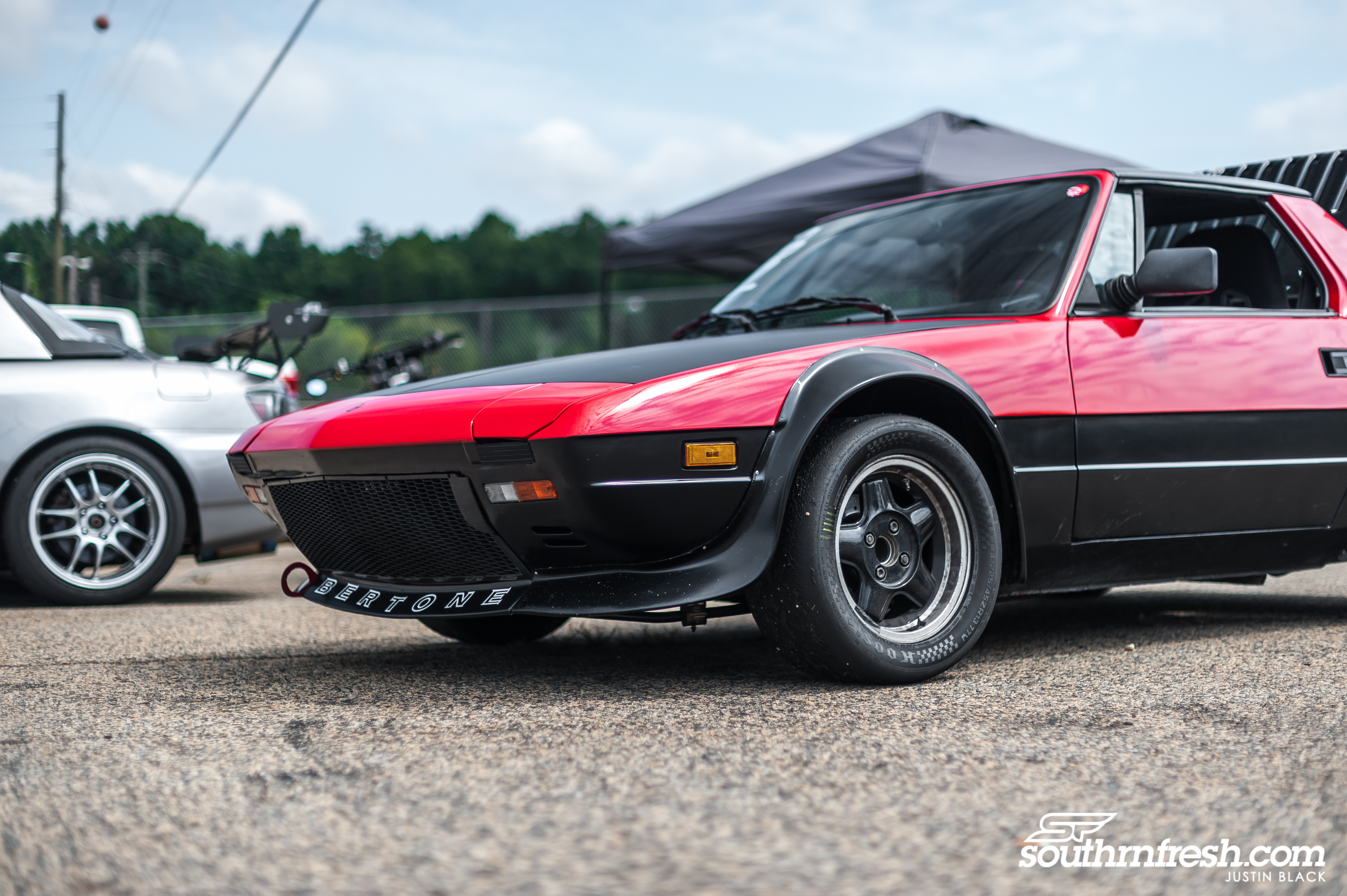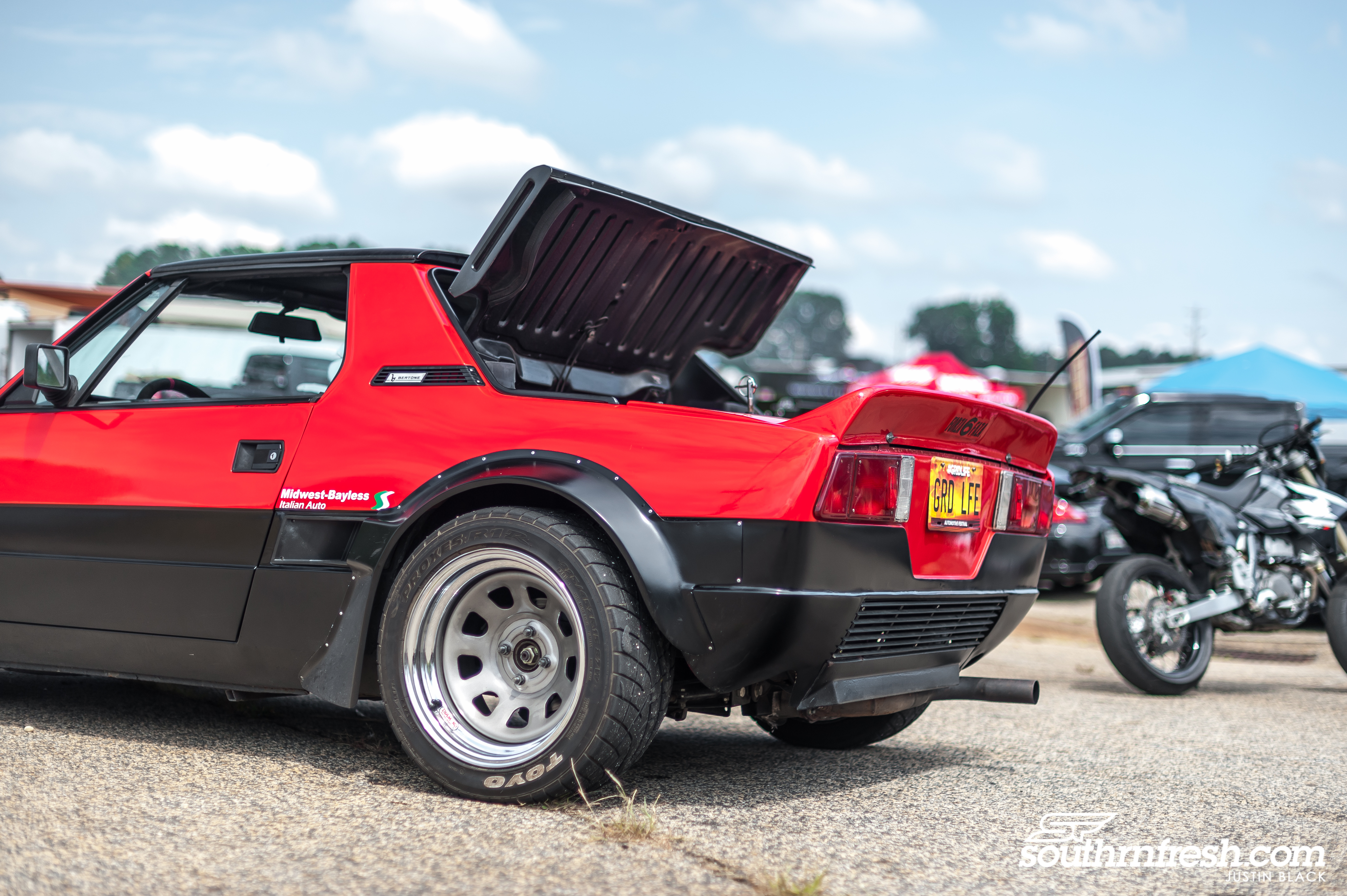 Rarely seen outside of a video game.  The Bertone X19, was out trashing on Road Atlanta all weekend.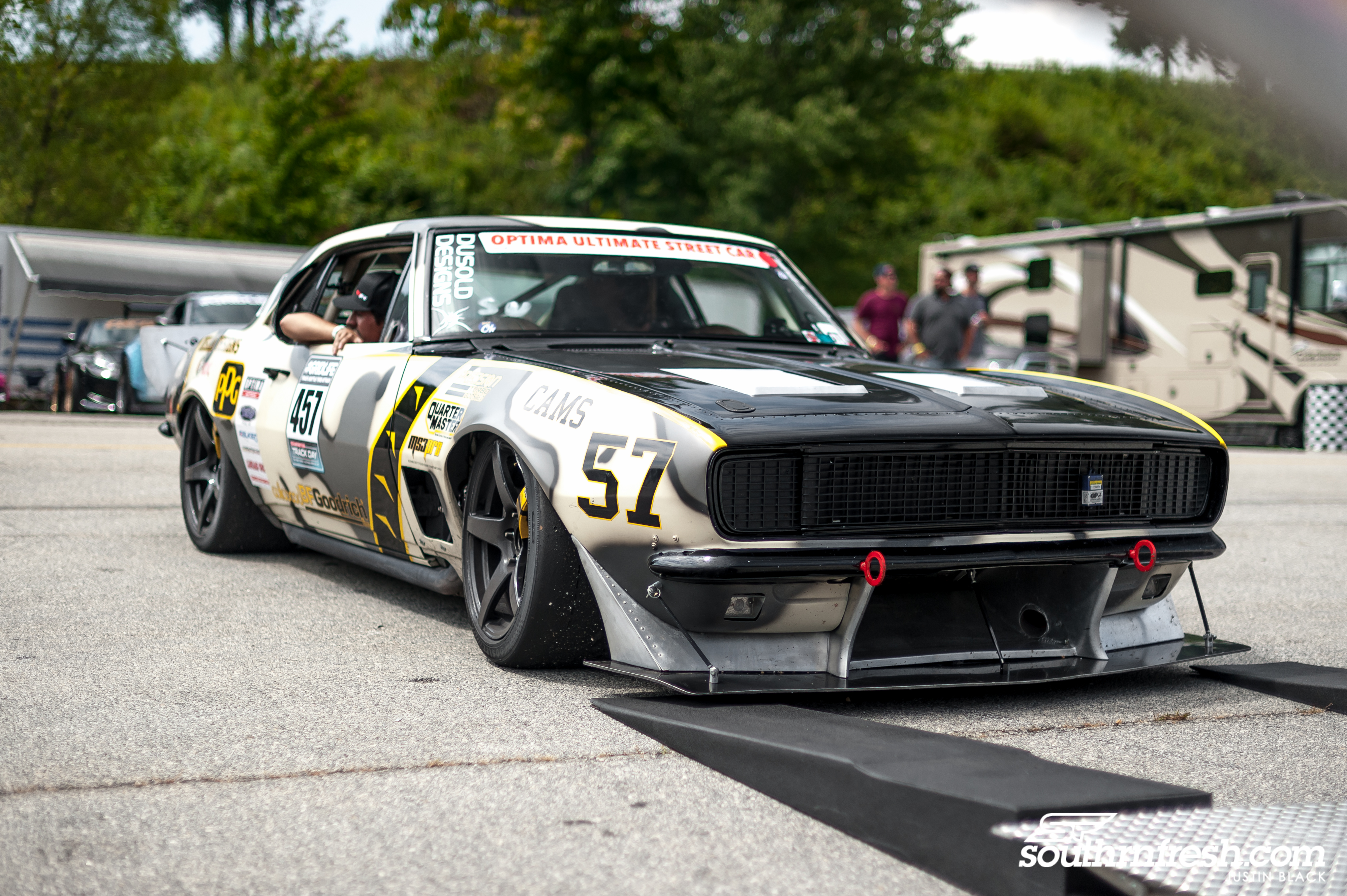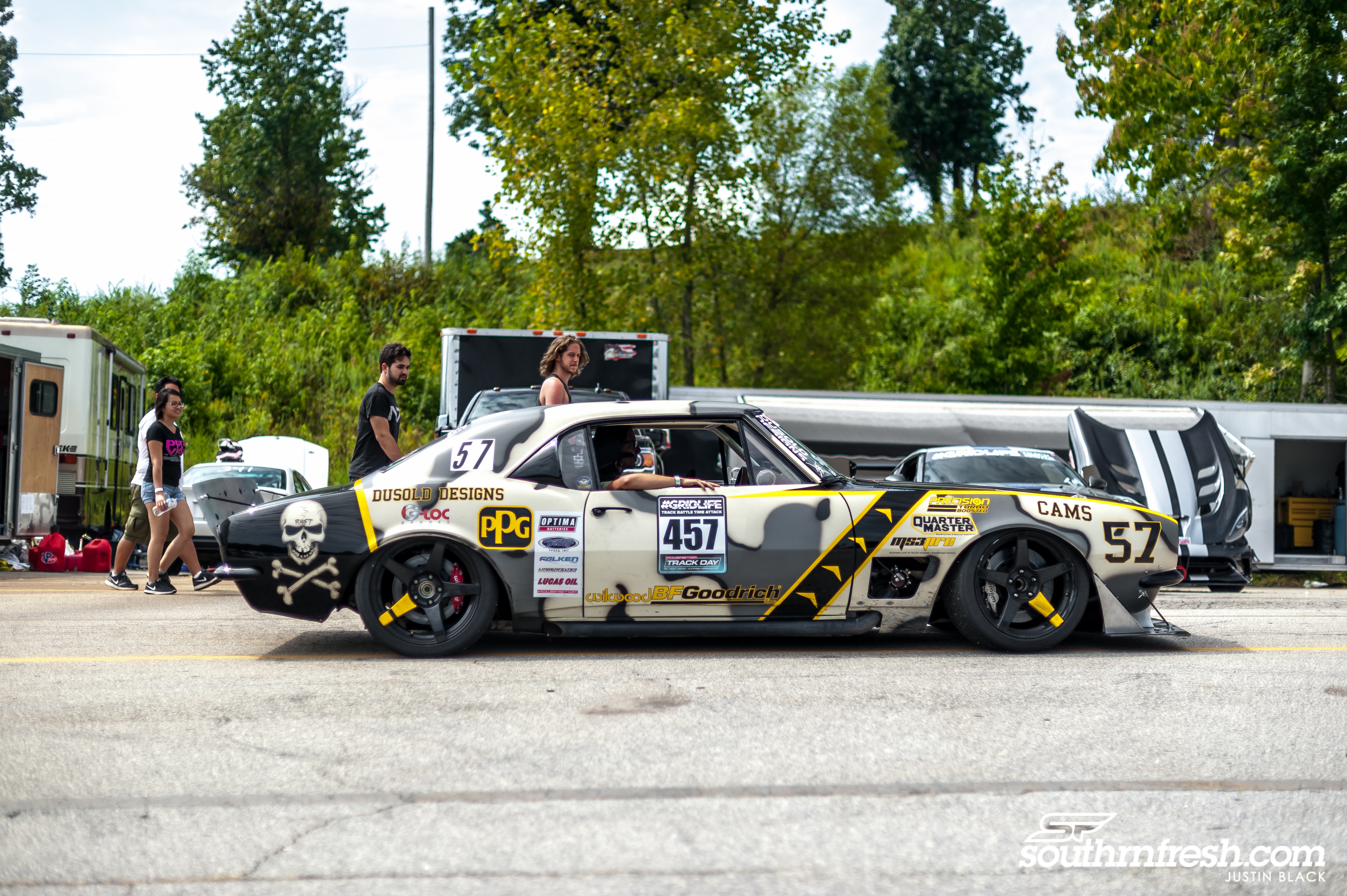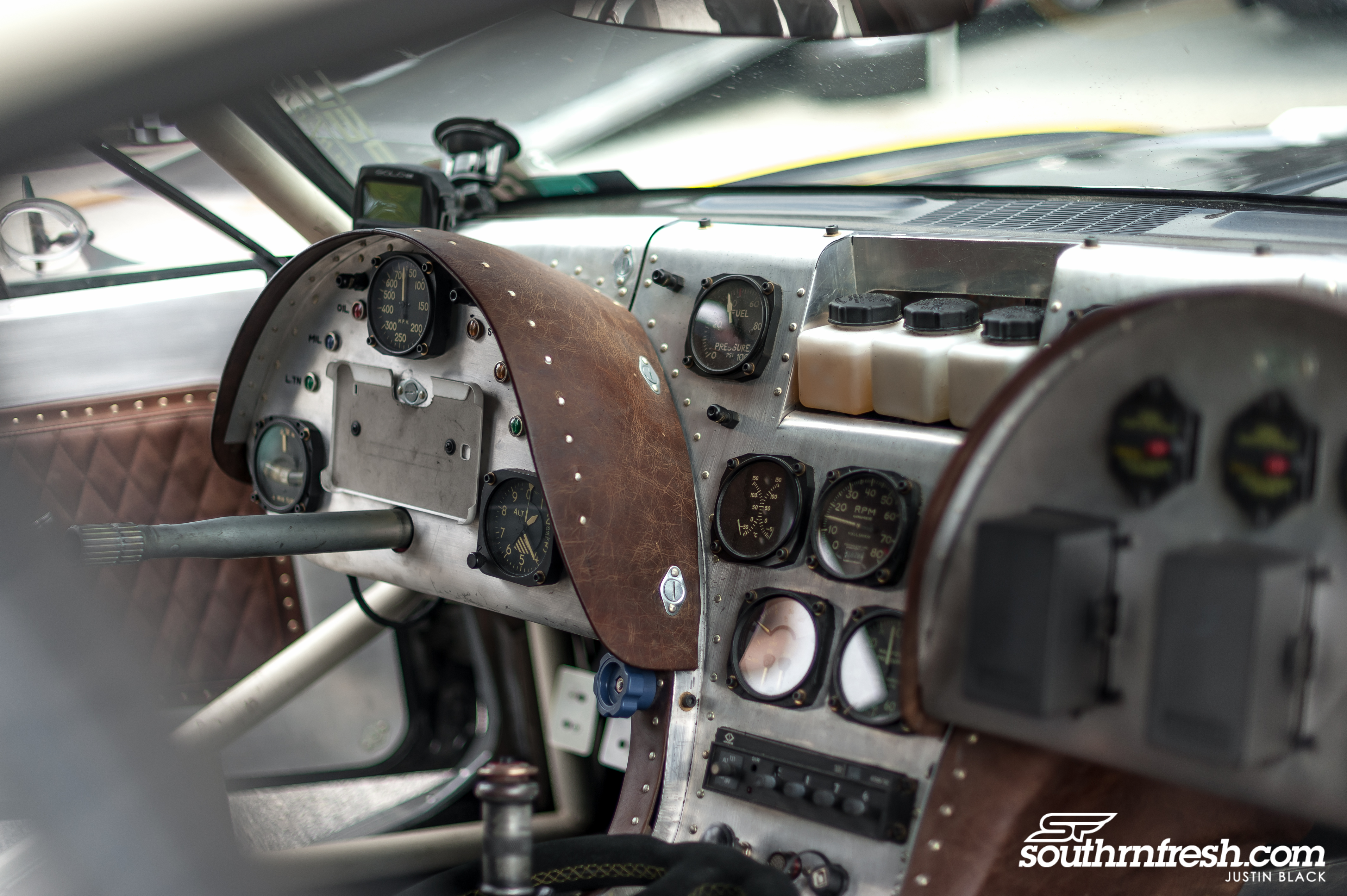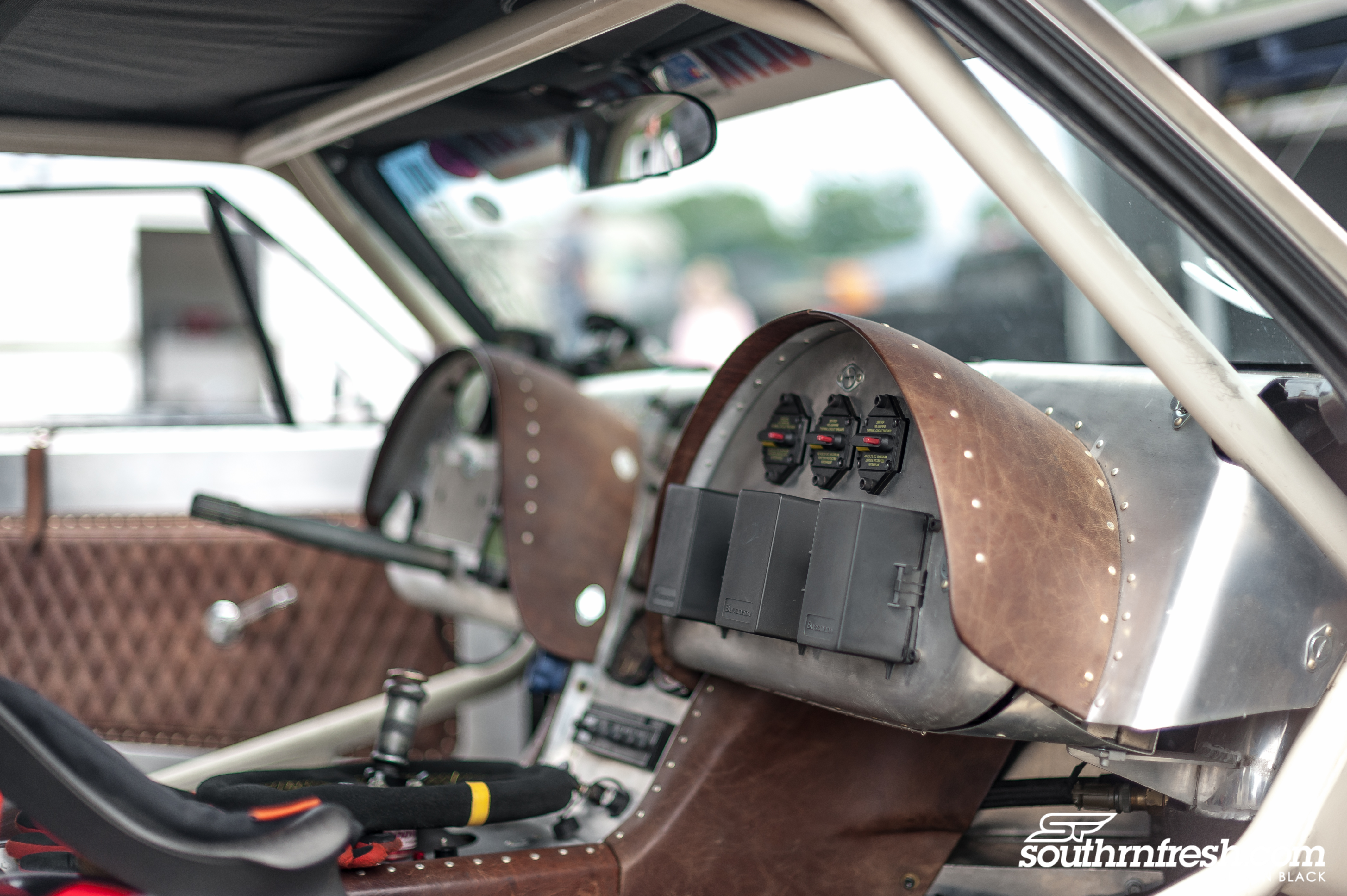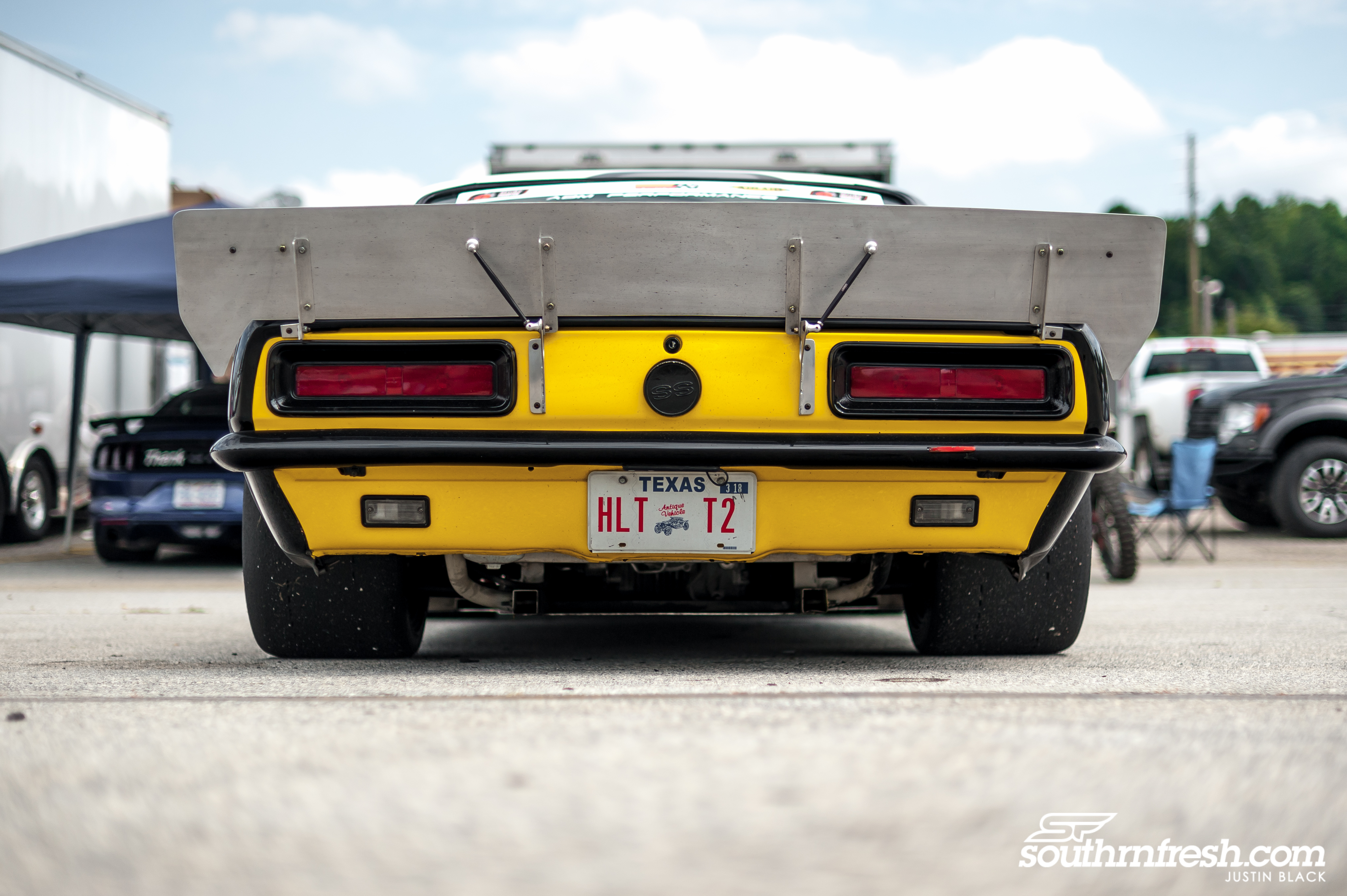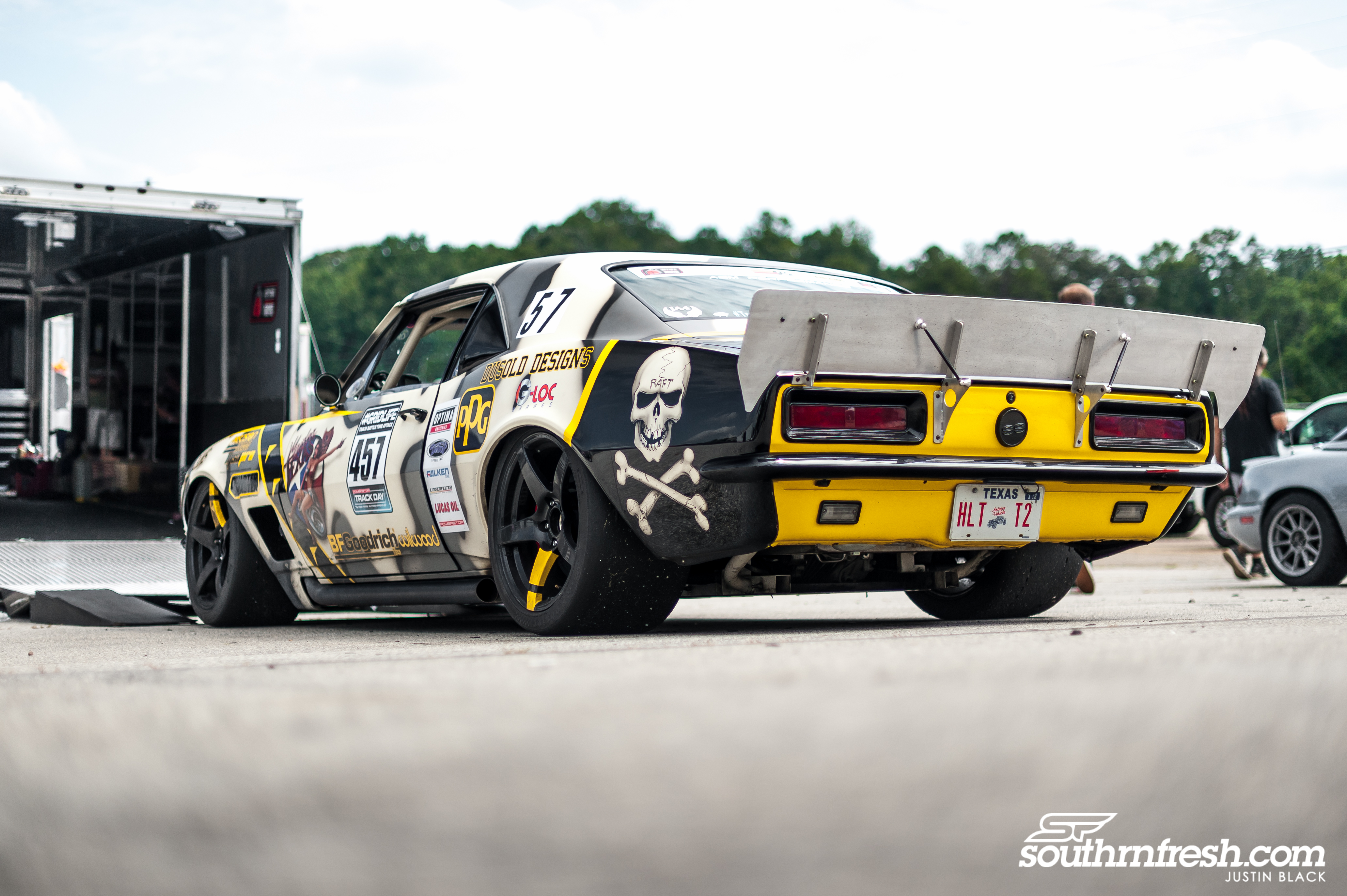 Mike Dusold's Camaro was one of the most impressive cars at Gridlife, making 1100+ hp.  The car is a masterpiece designed to mimic a fighter plane.  Check out his feature for Super Chevy magazine earlier this year.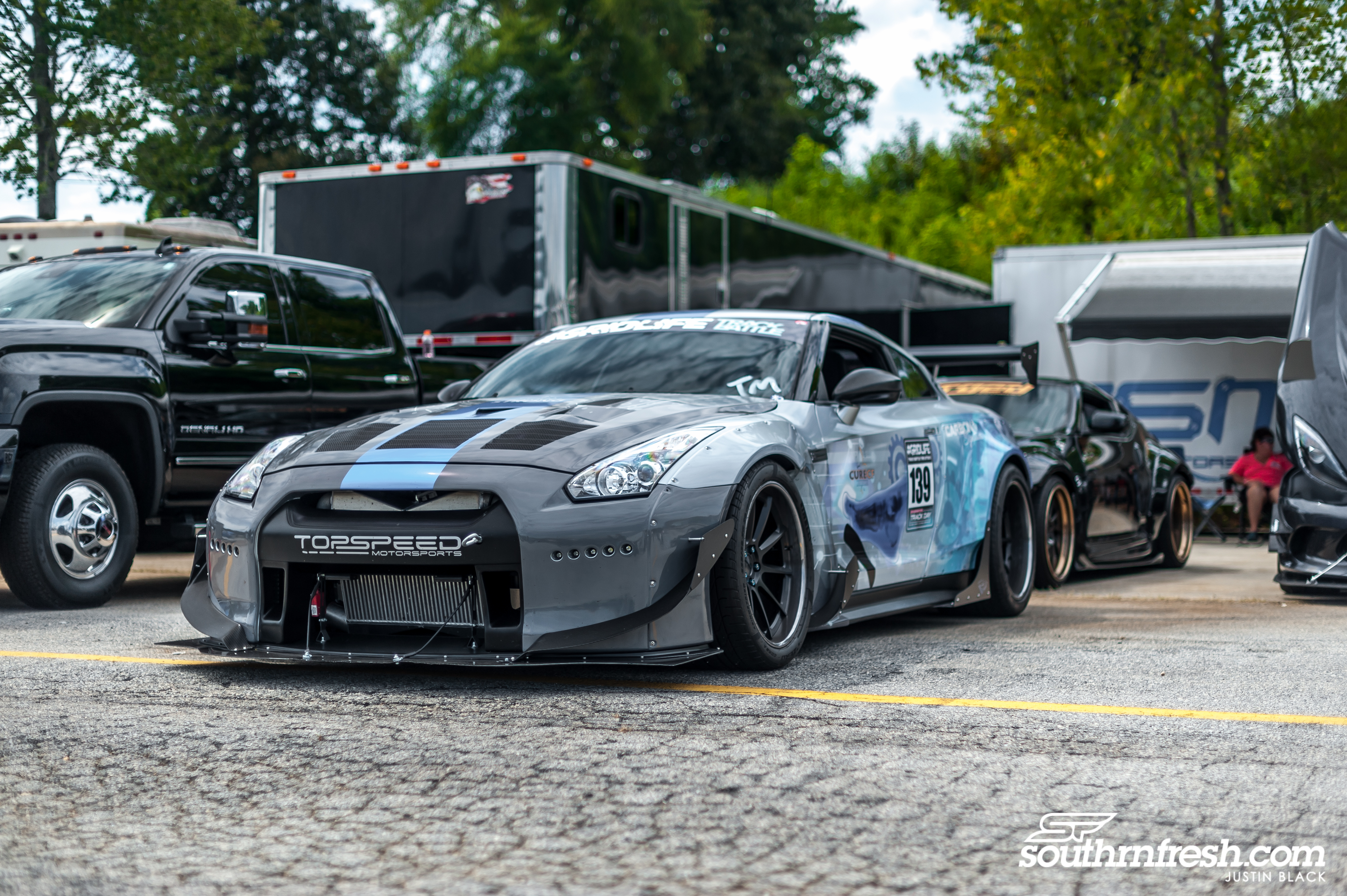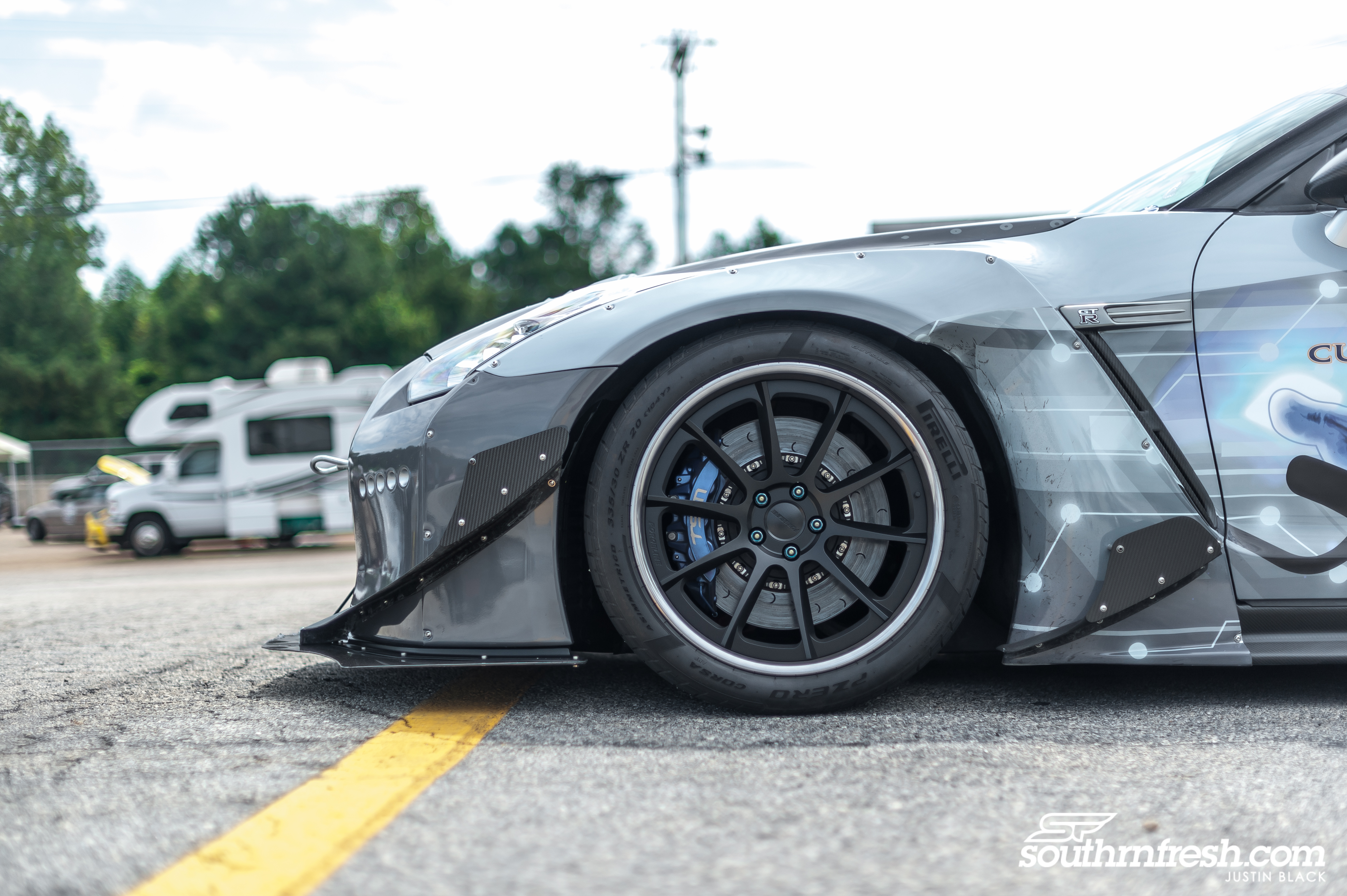 Topspeed Motorsports widebody Alpha 9 GTR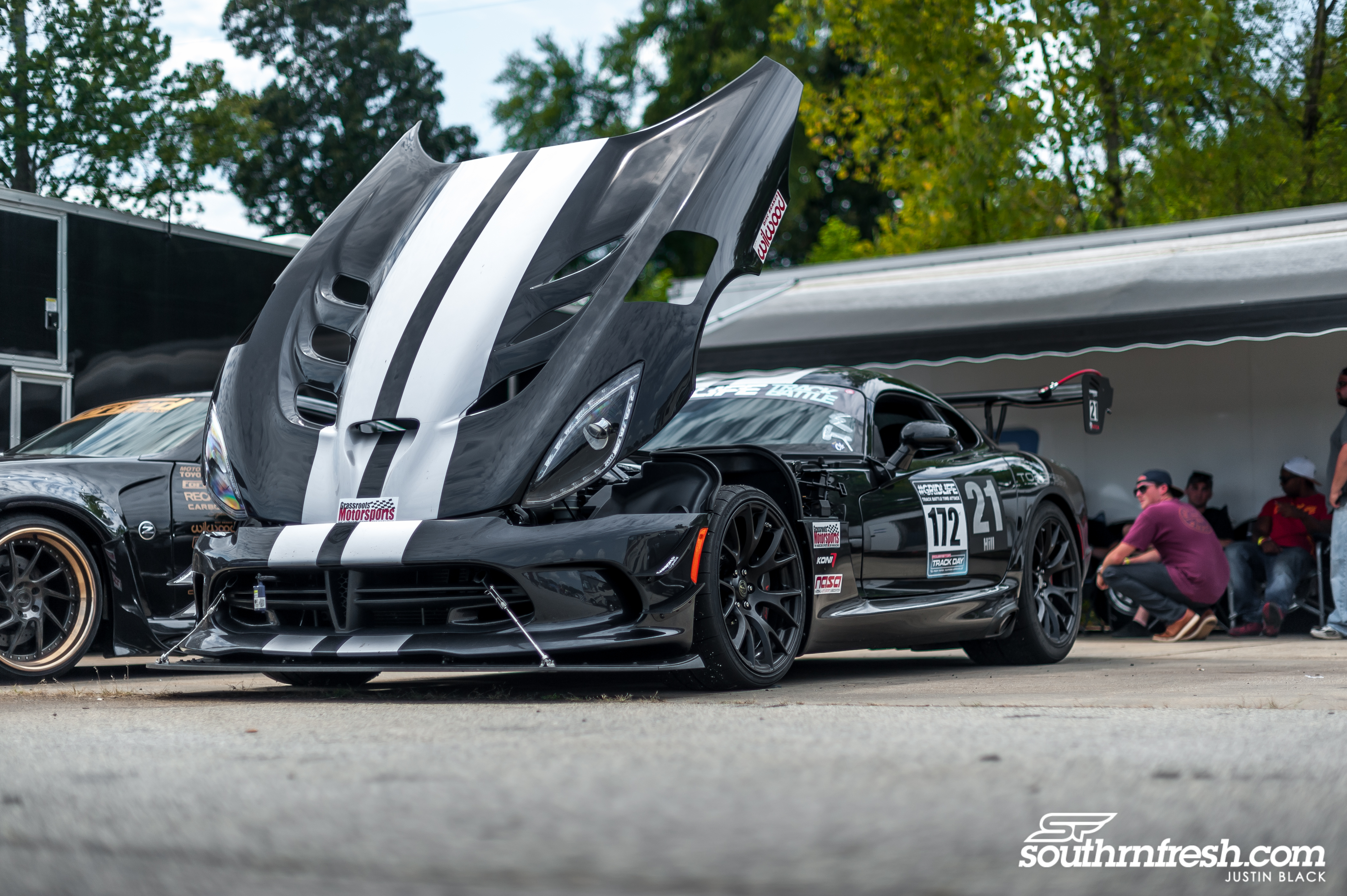 Viper ACR out with Topspeed Motorsports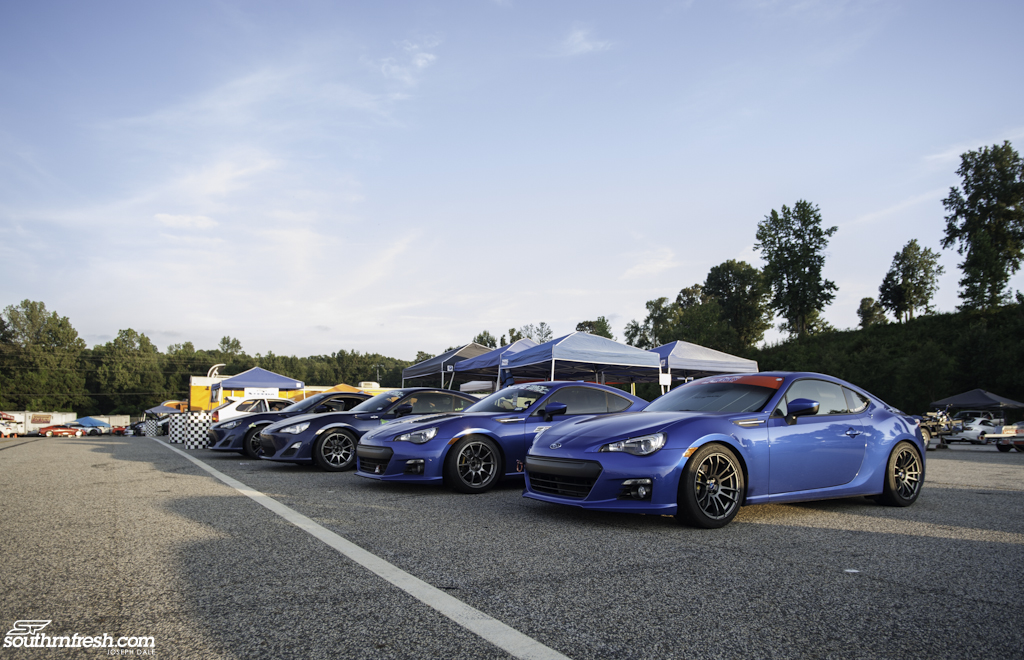 G
roup of BRZ / FRS from the midwest.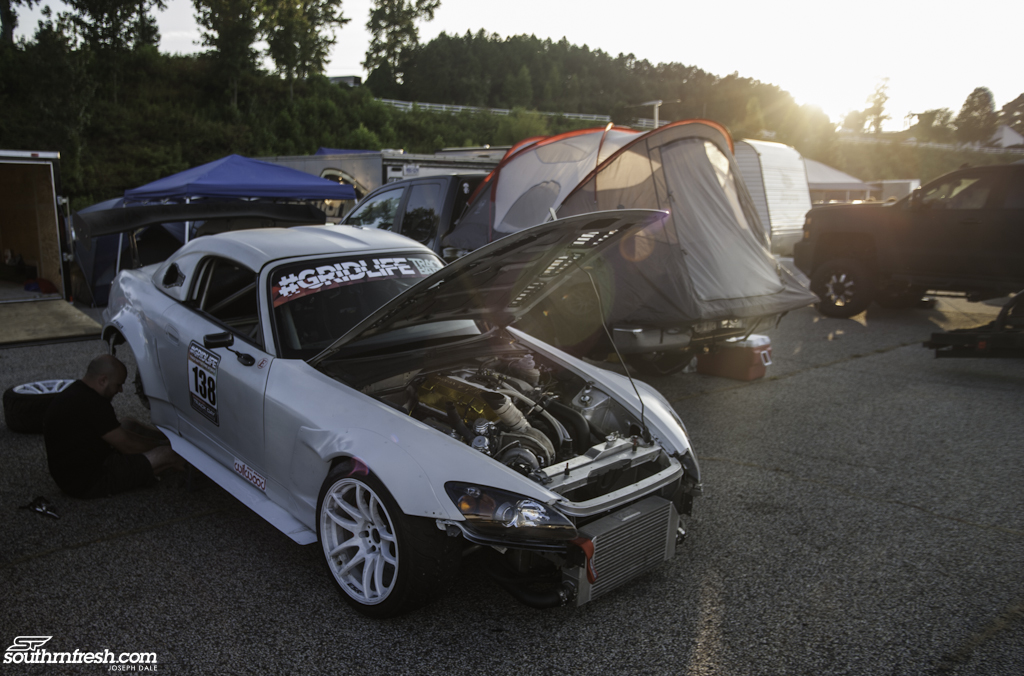 Daniel Gestewitz' making adjustments on his S2000.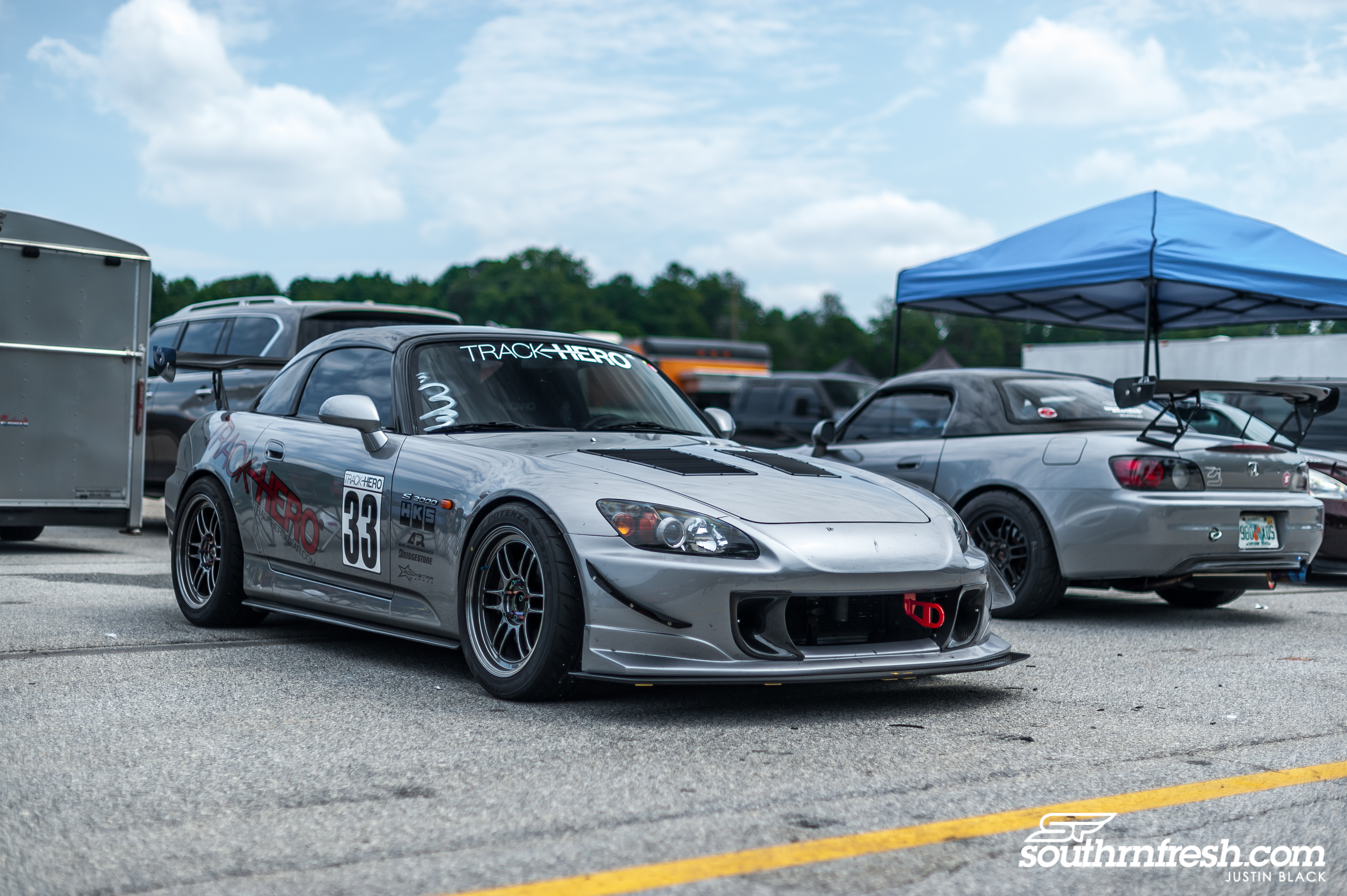 Brock from Track Hero's S2000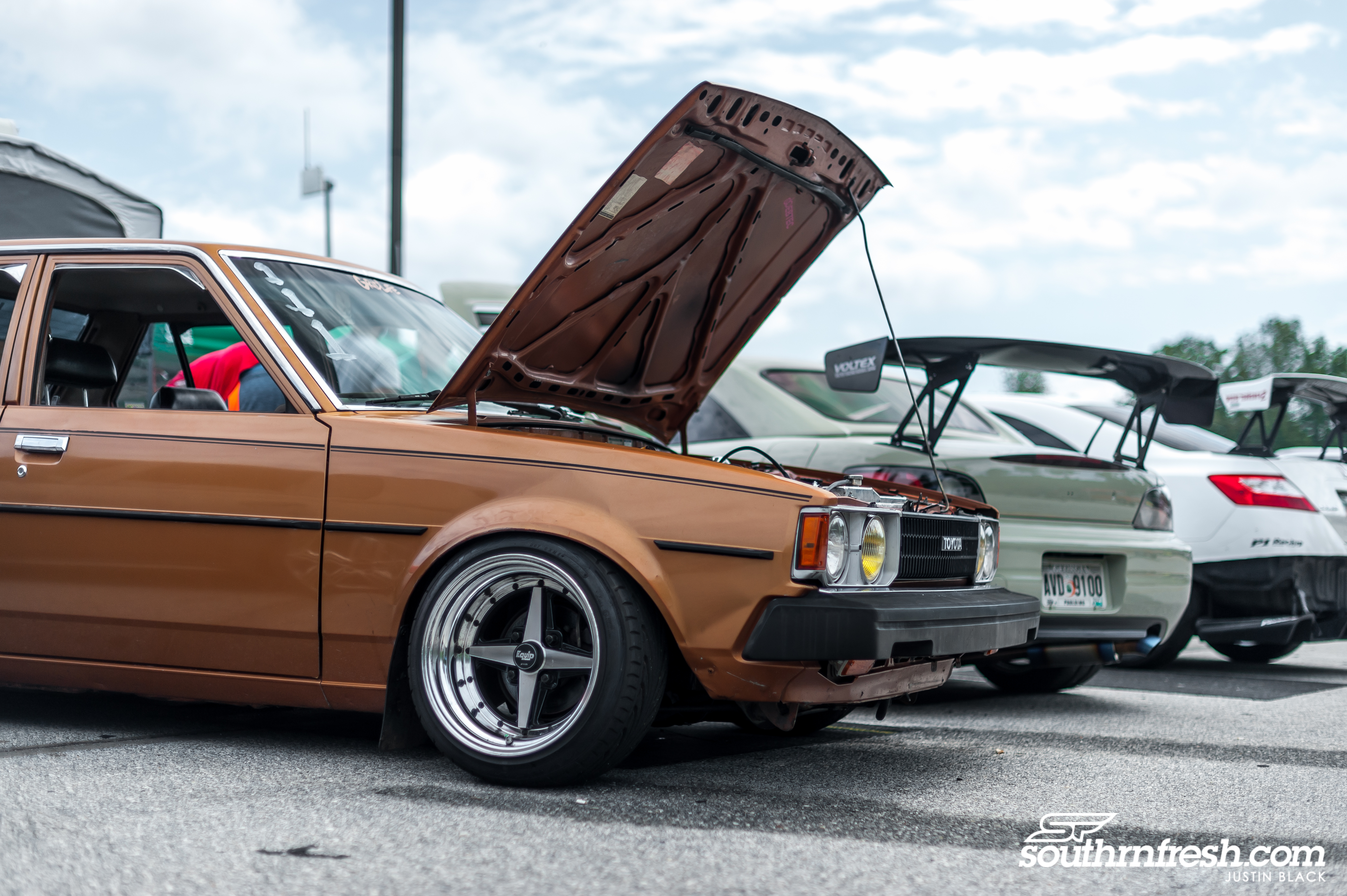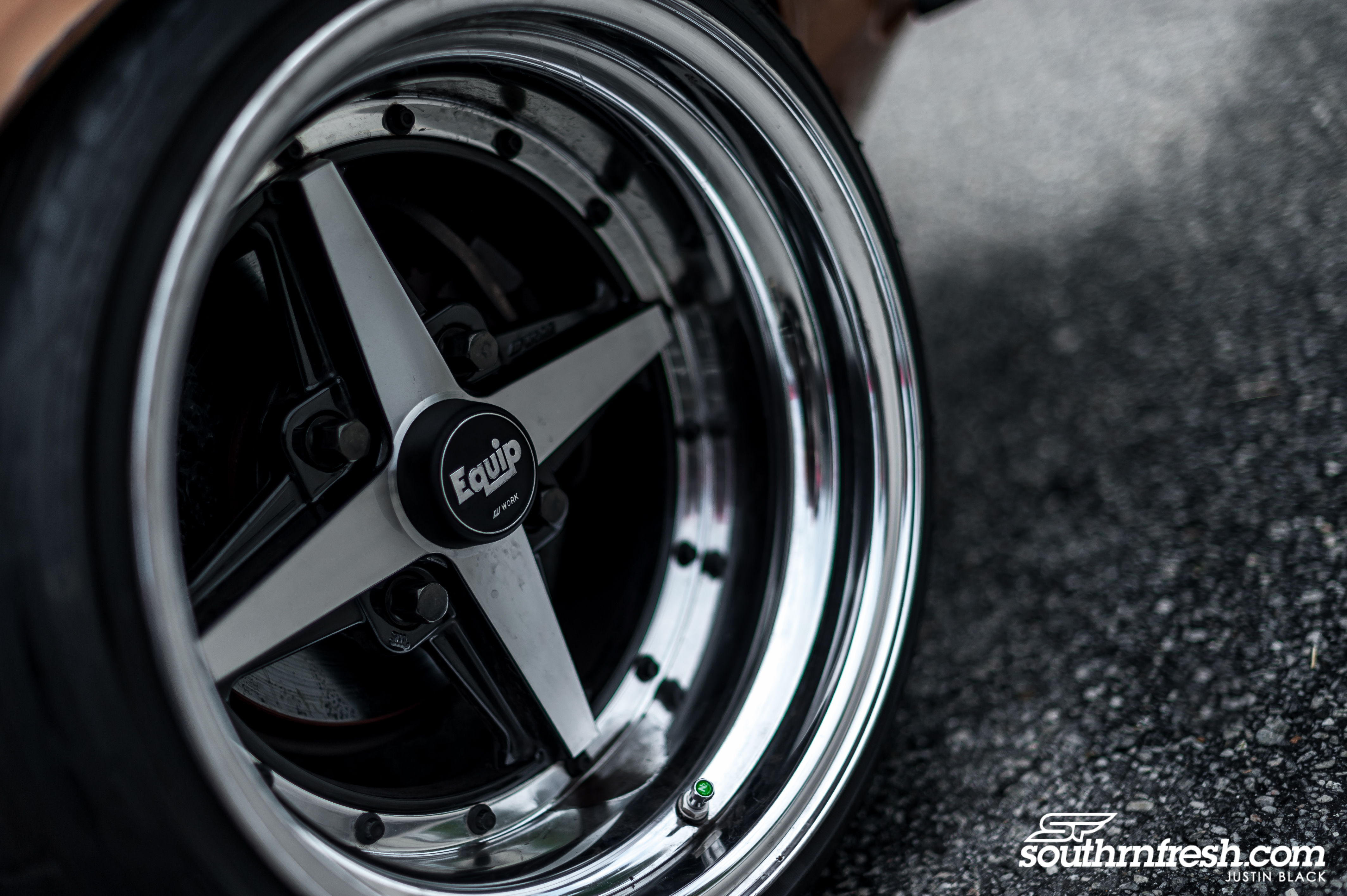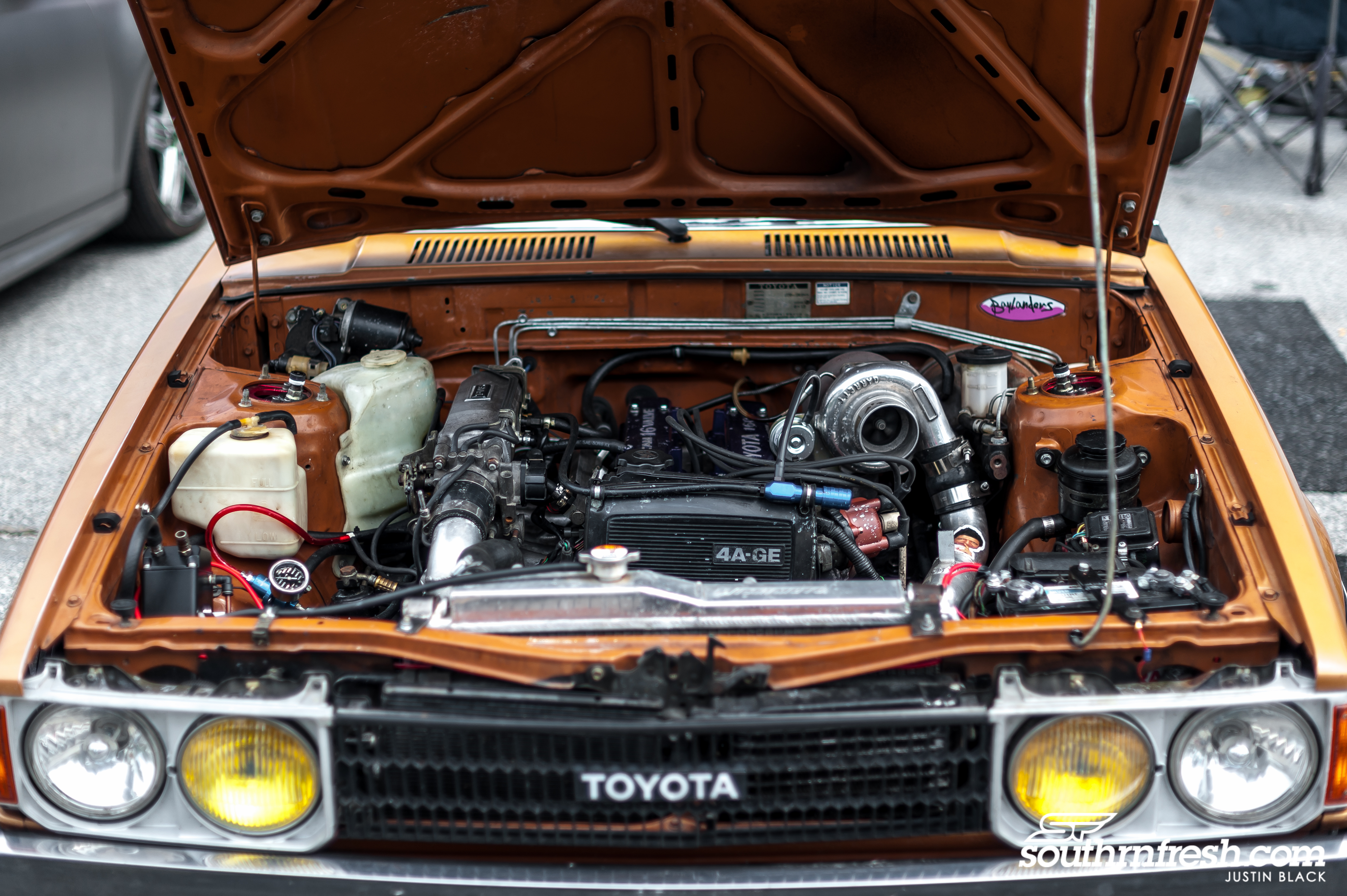 One of my favorite Atlanta built cars.  I remember when the original owner Justin Stringer was building this Corolla.  Extremely happy to see the car out and being driven like it should by the new owner.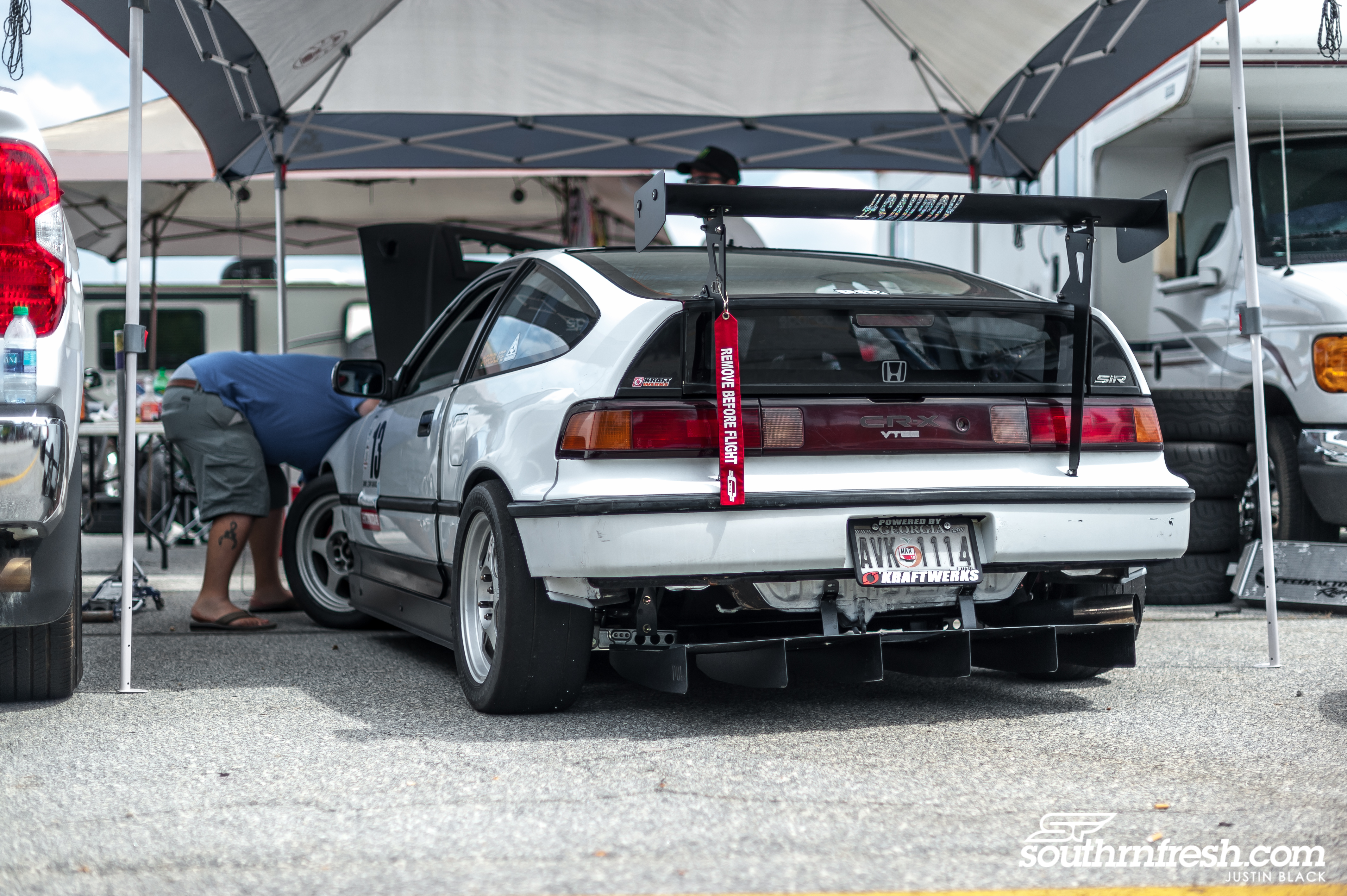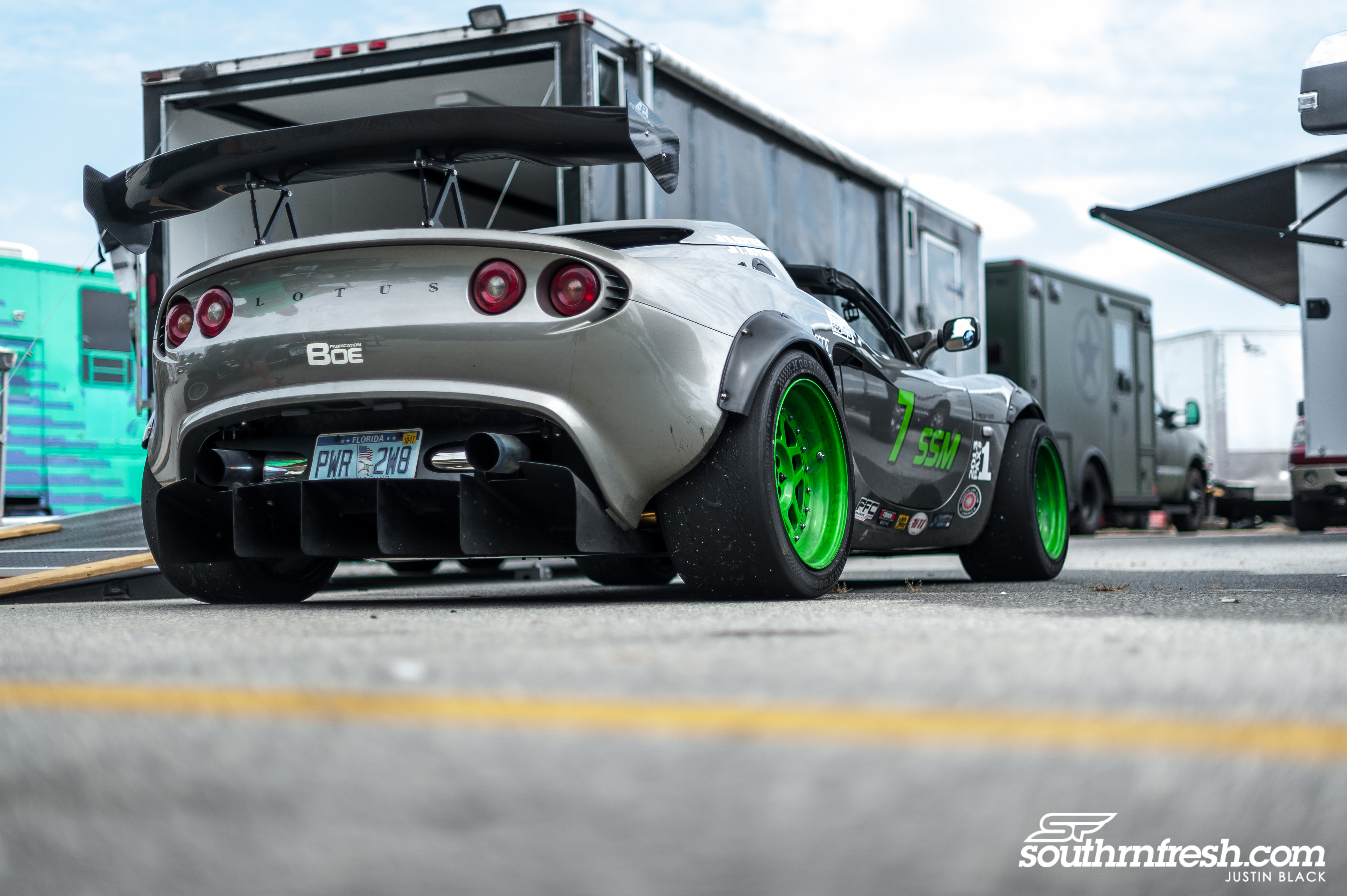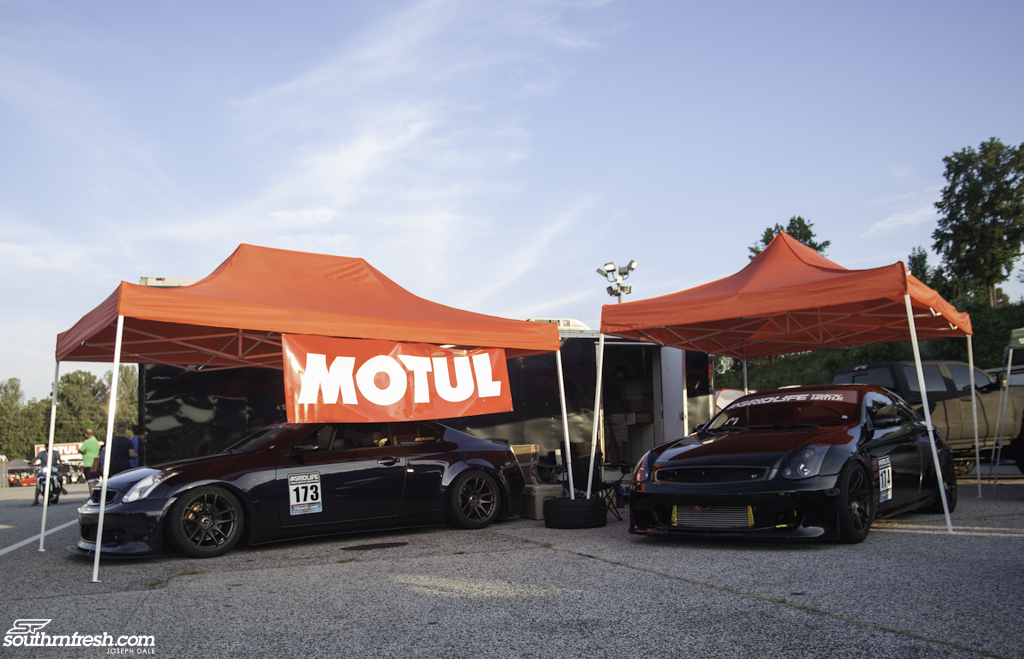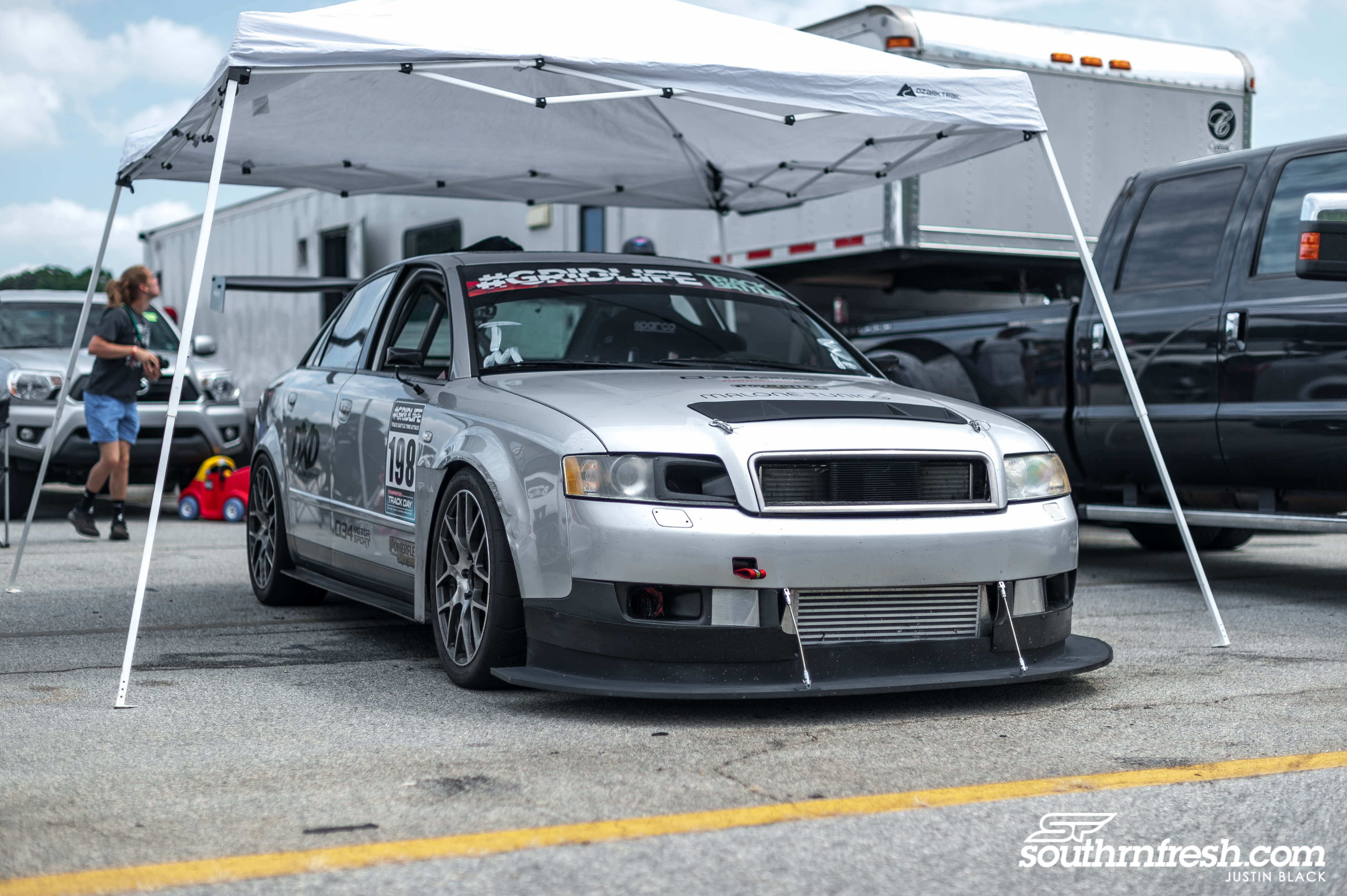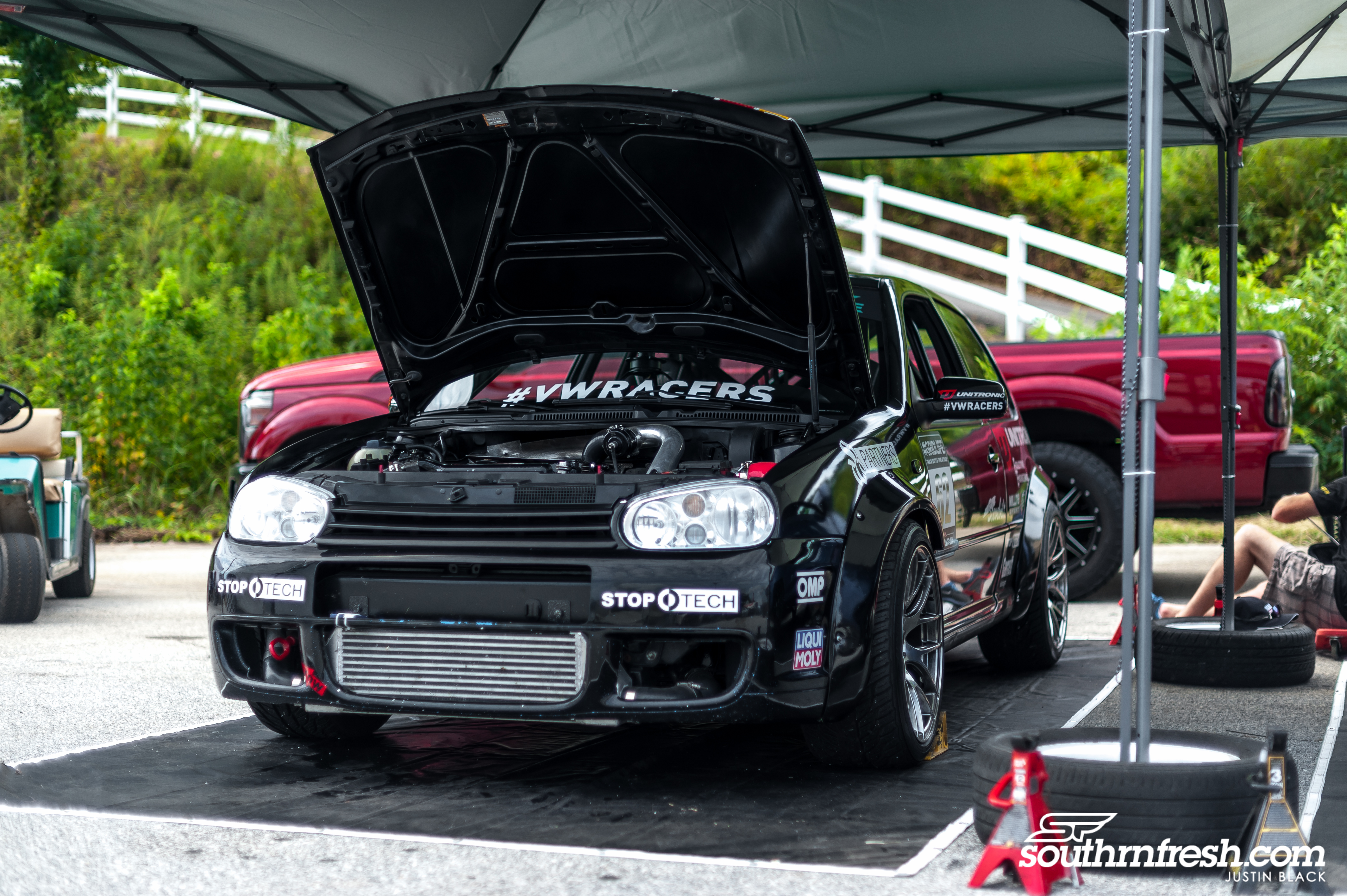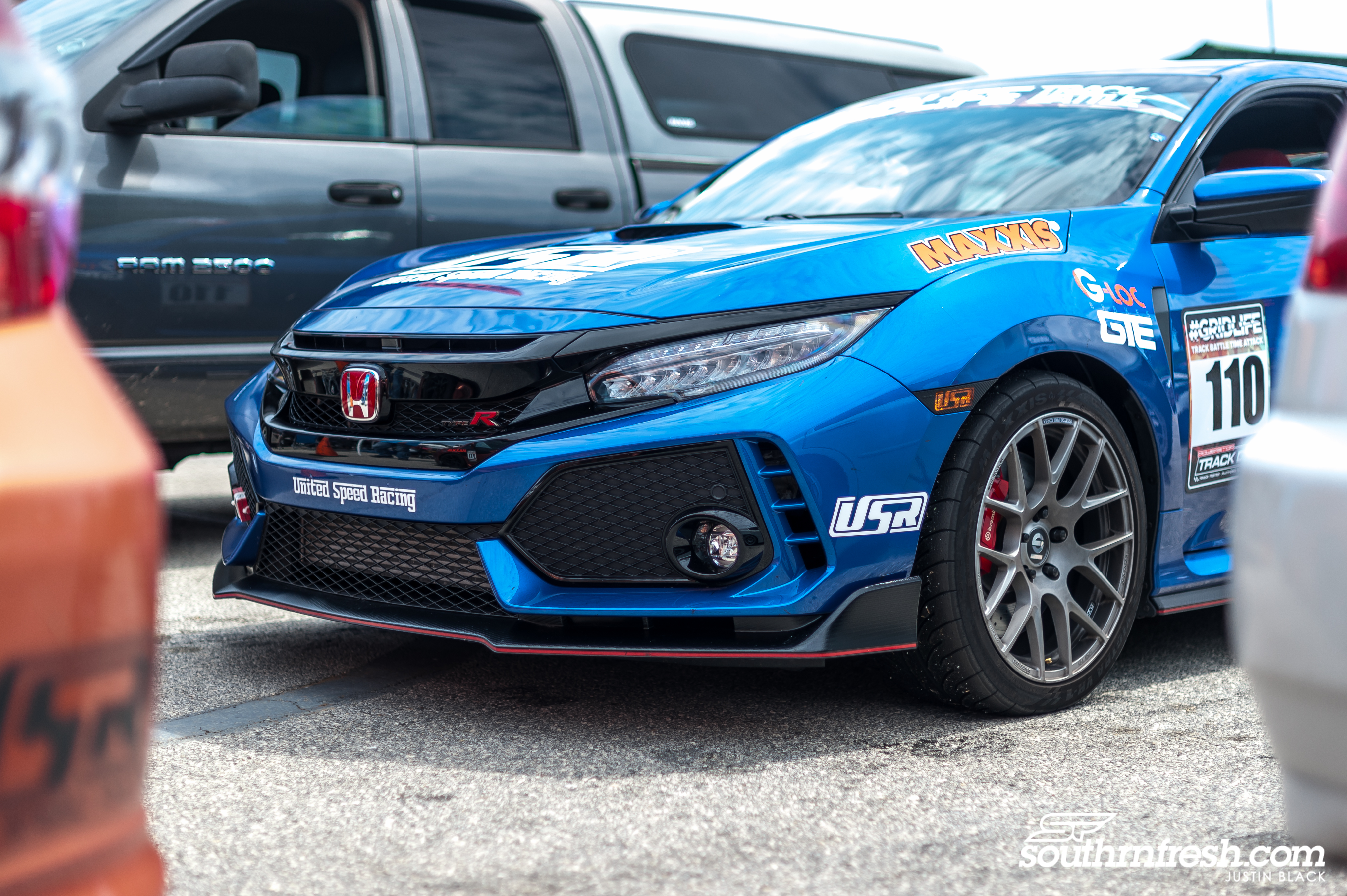 United Speed Racing Civic Type R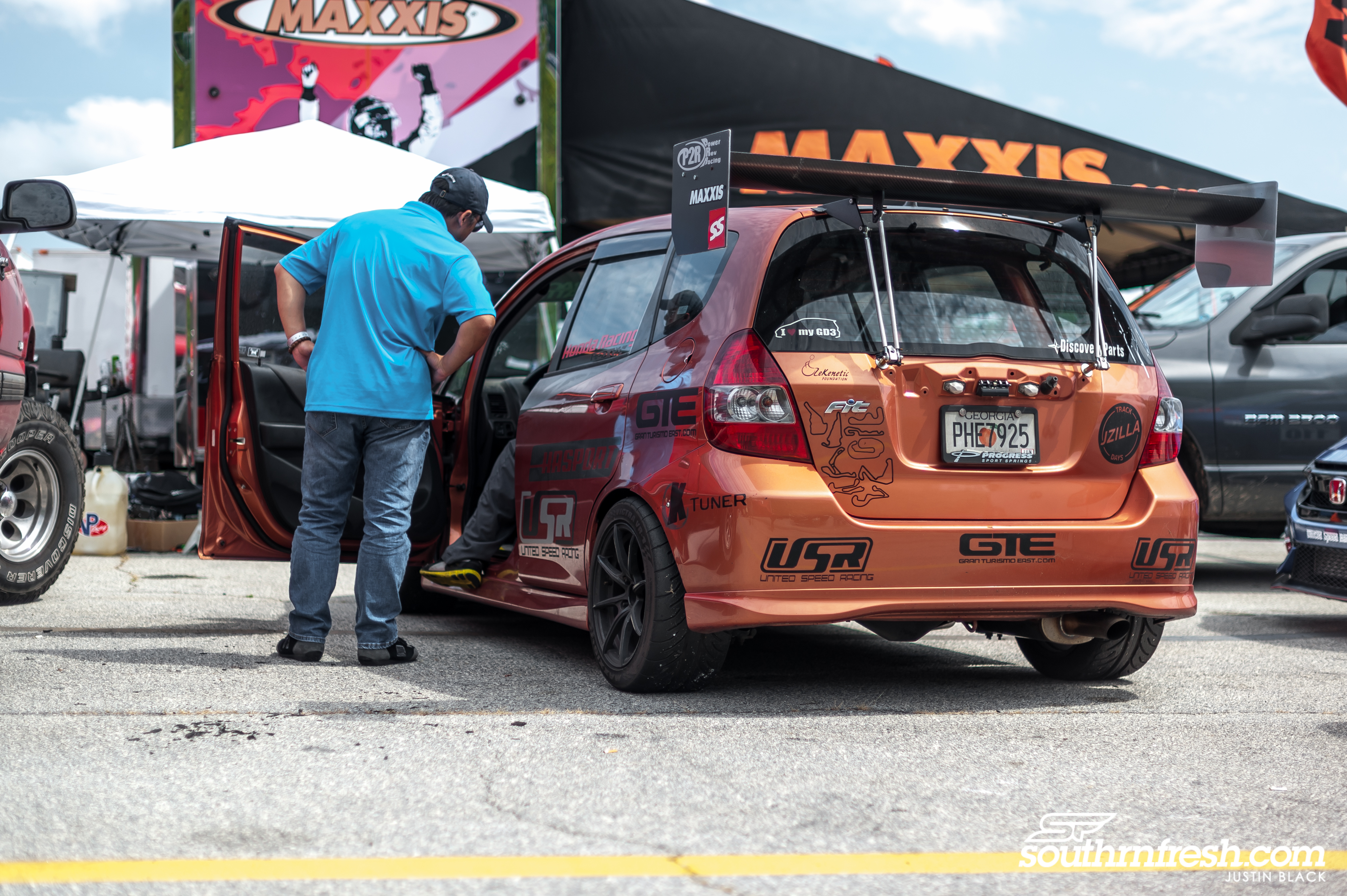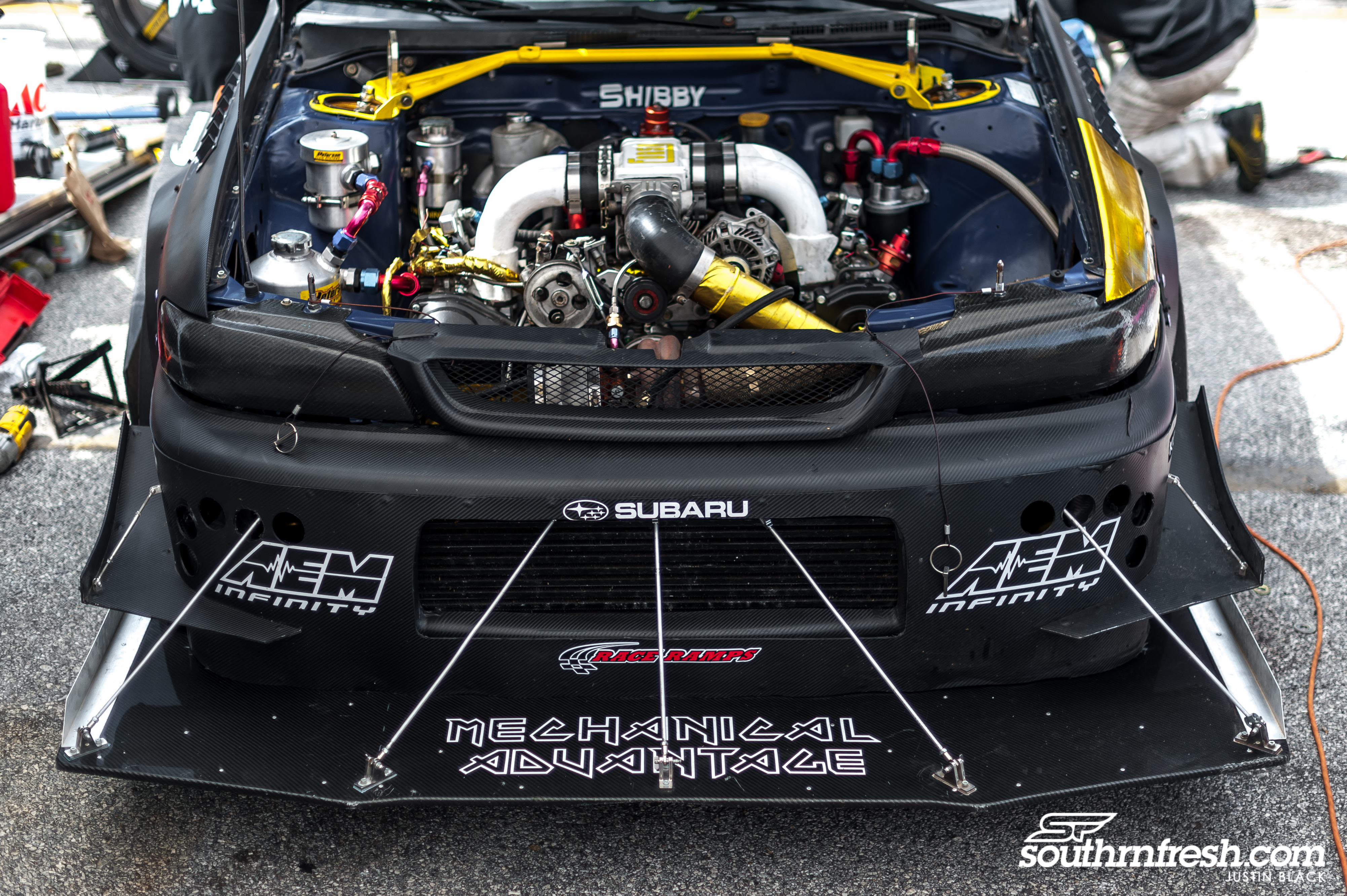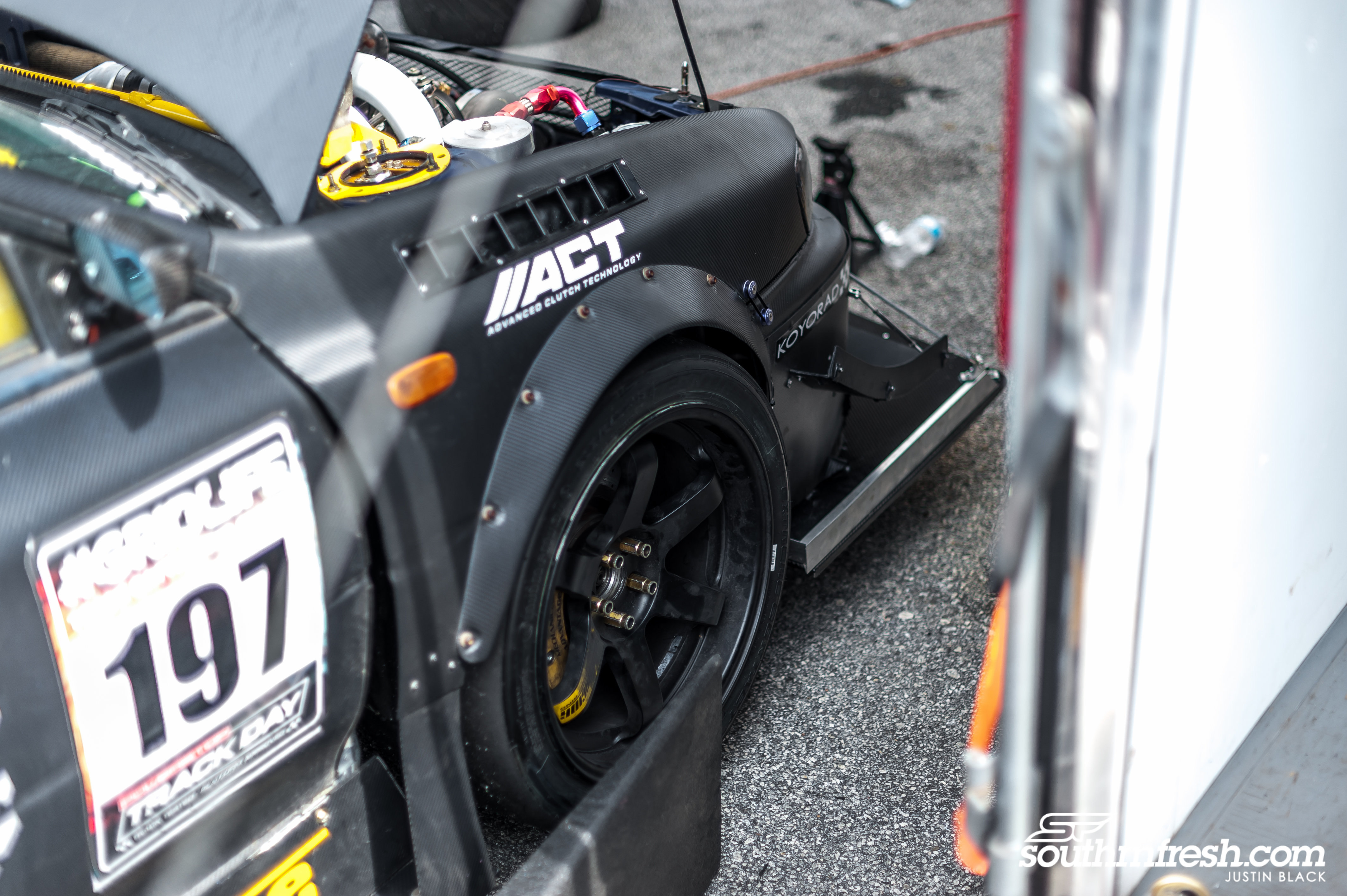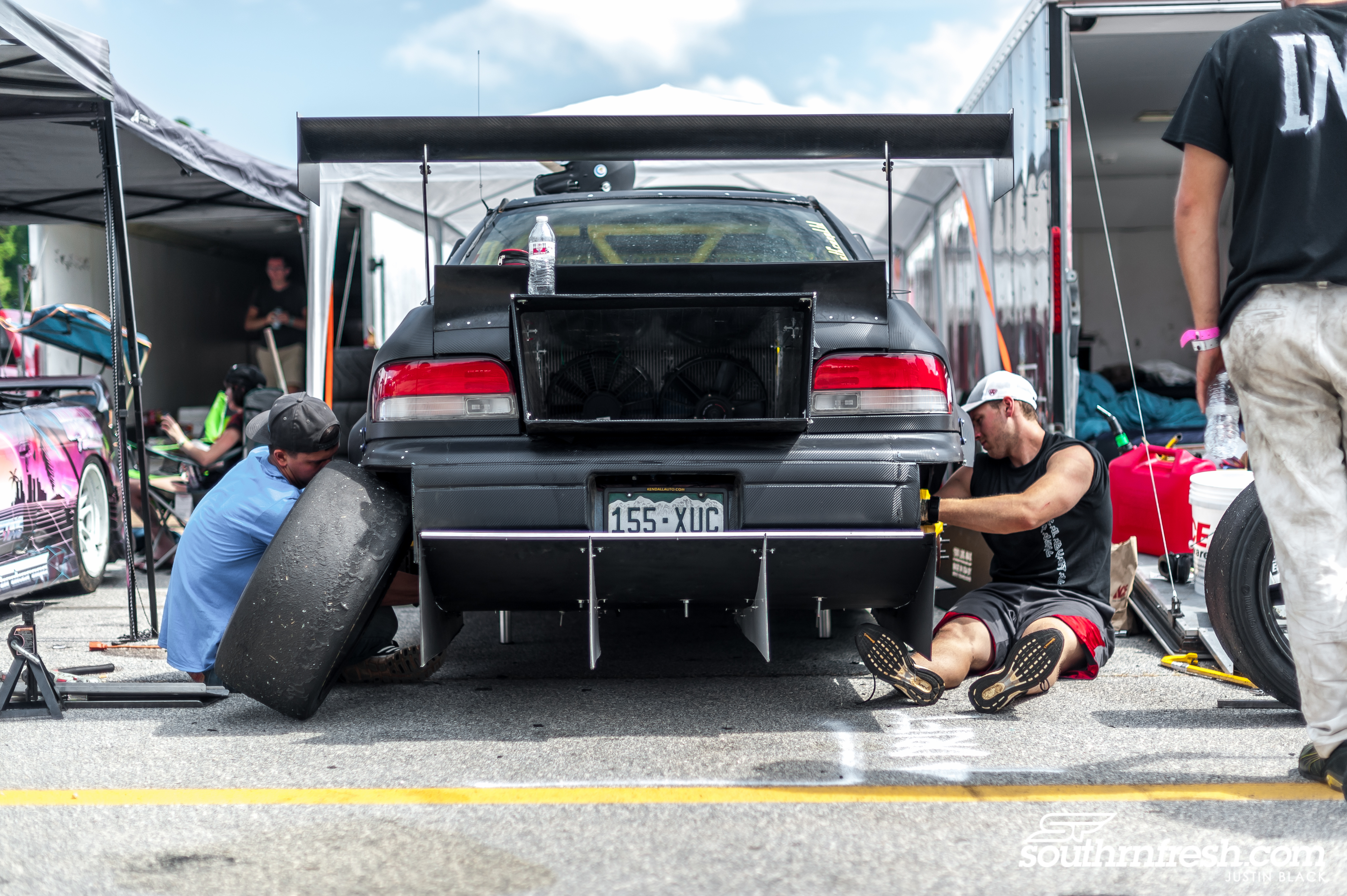 Kendall Samuel of Mechanical Advantage in their widebody Subaru Impreza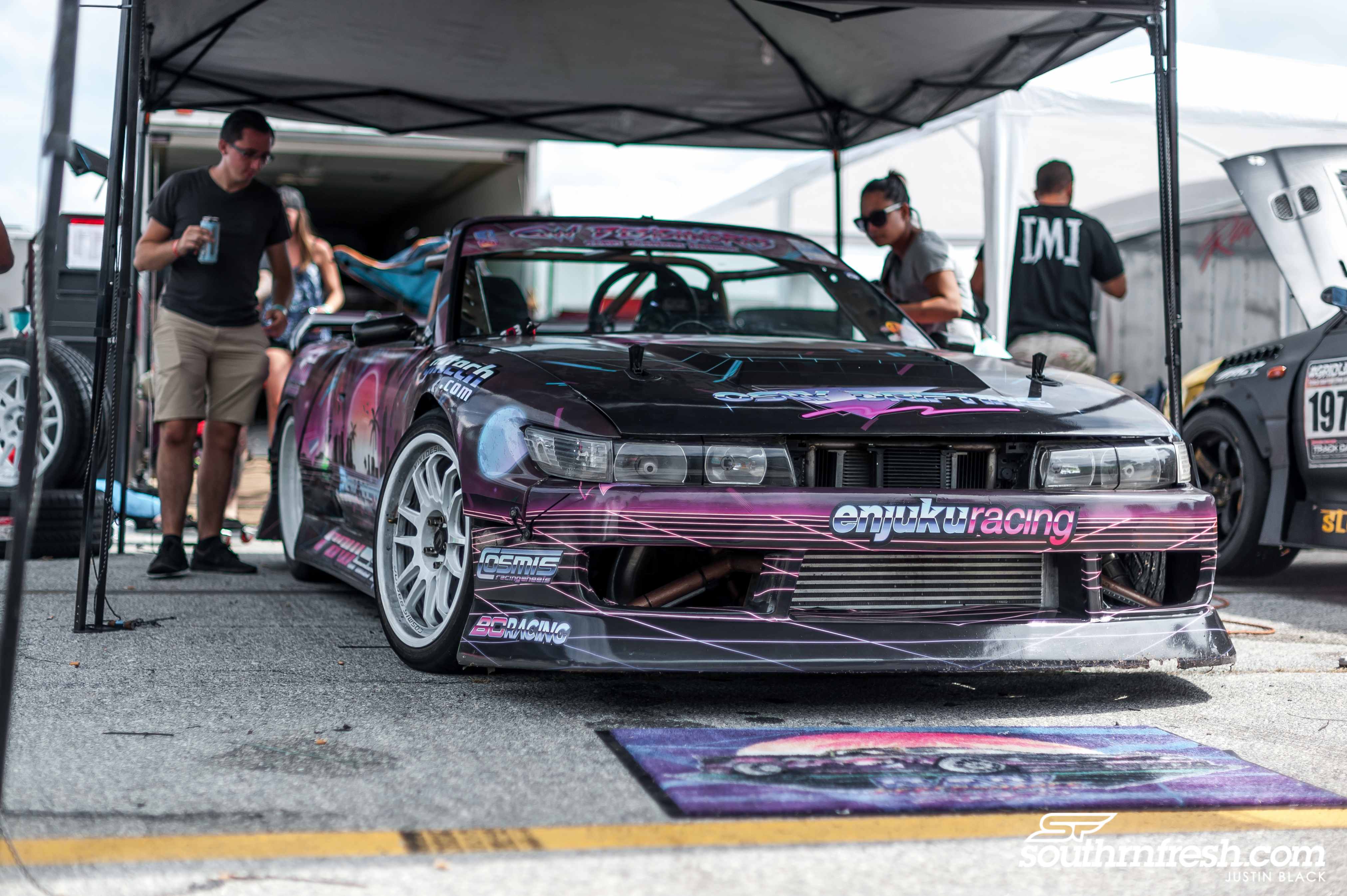 Enjuku Racing S13 convertible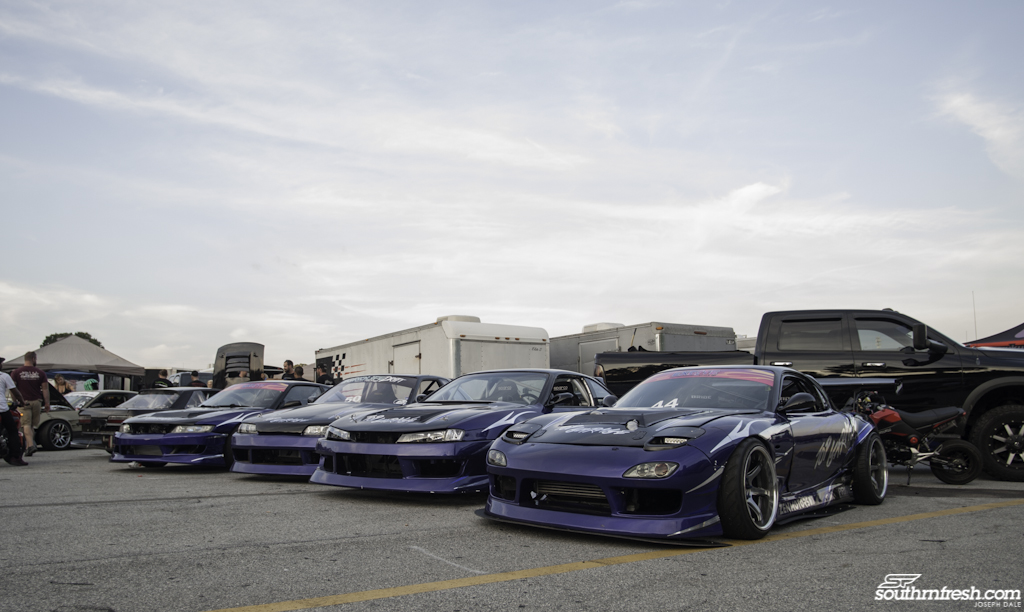 Top Garage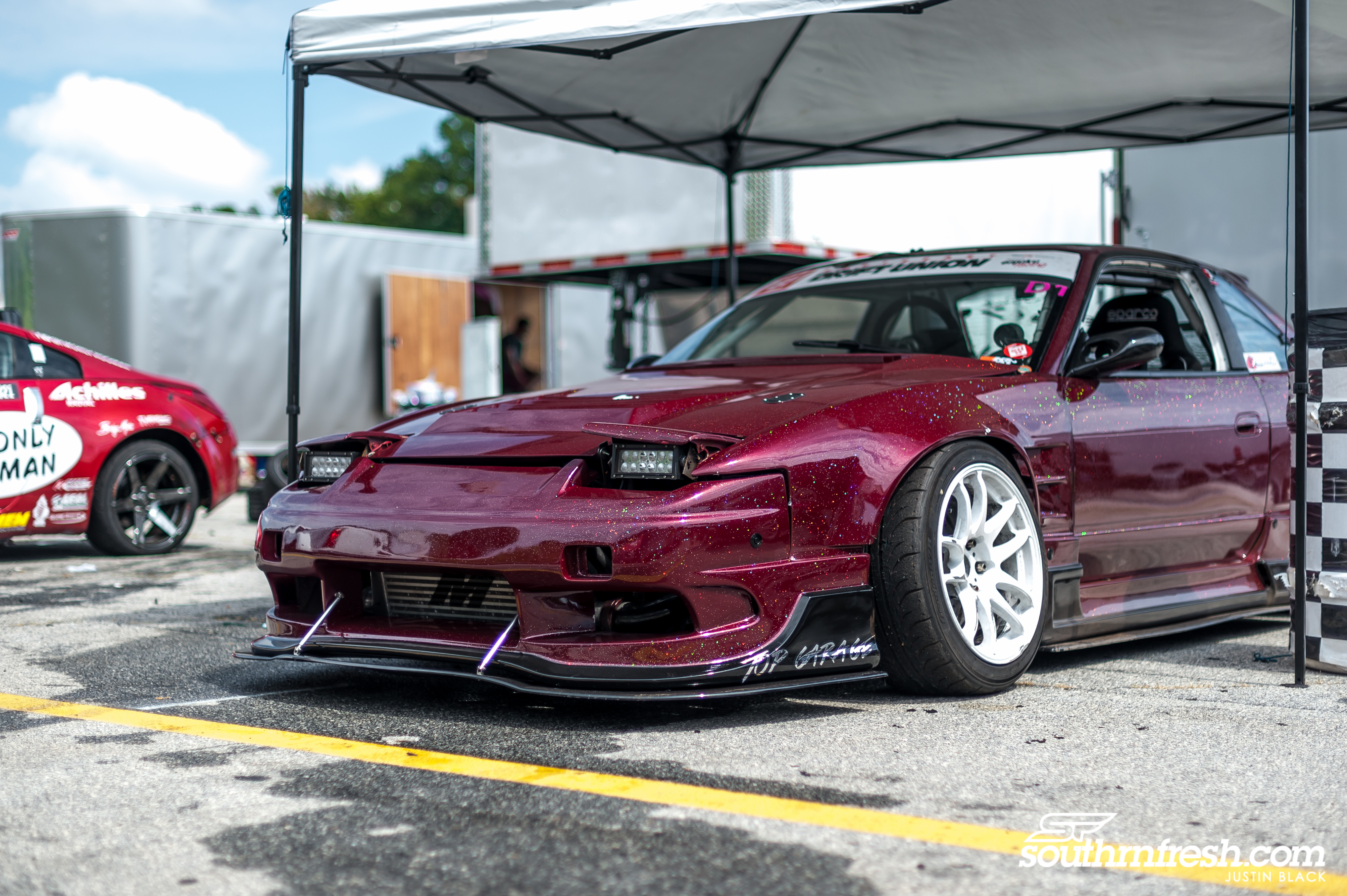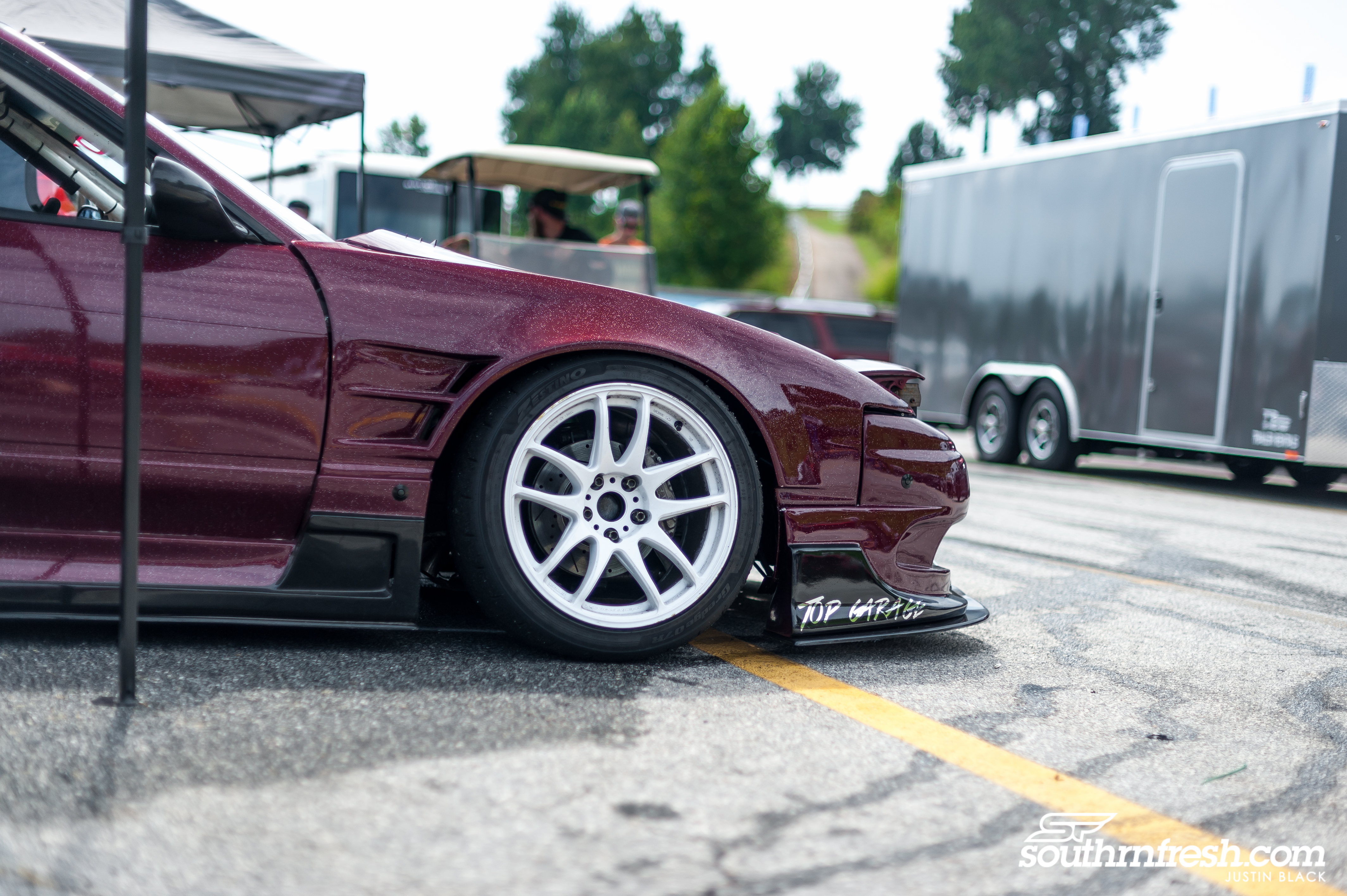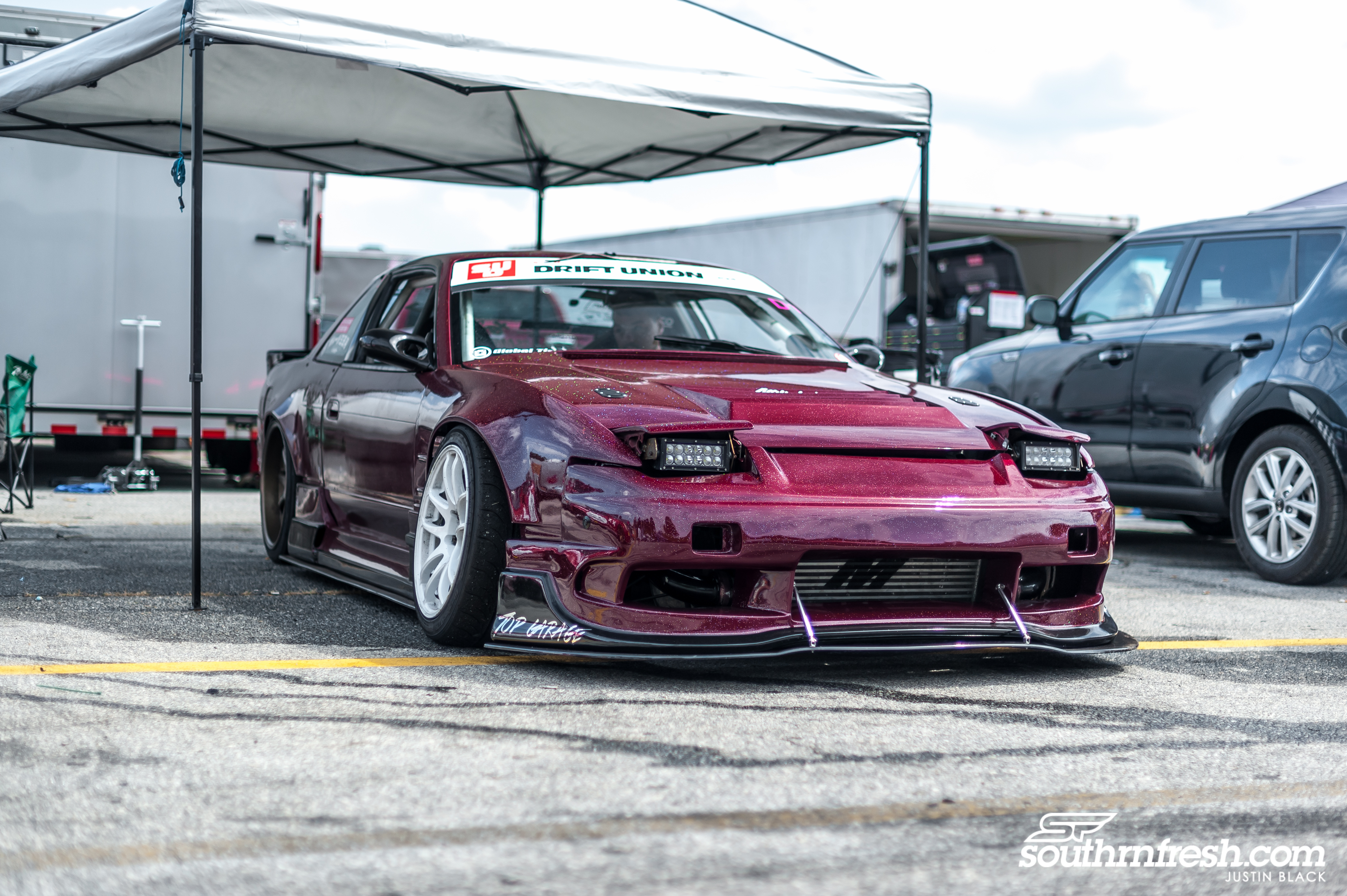 Dustin Miles of Garage Moon Power S13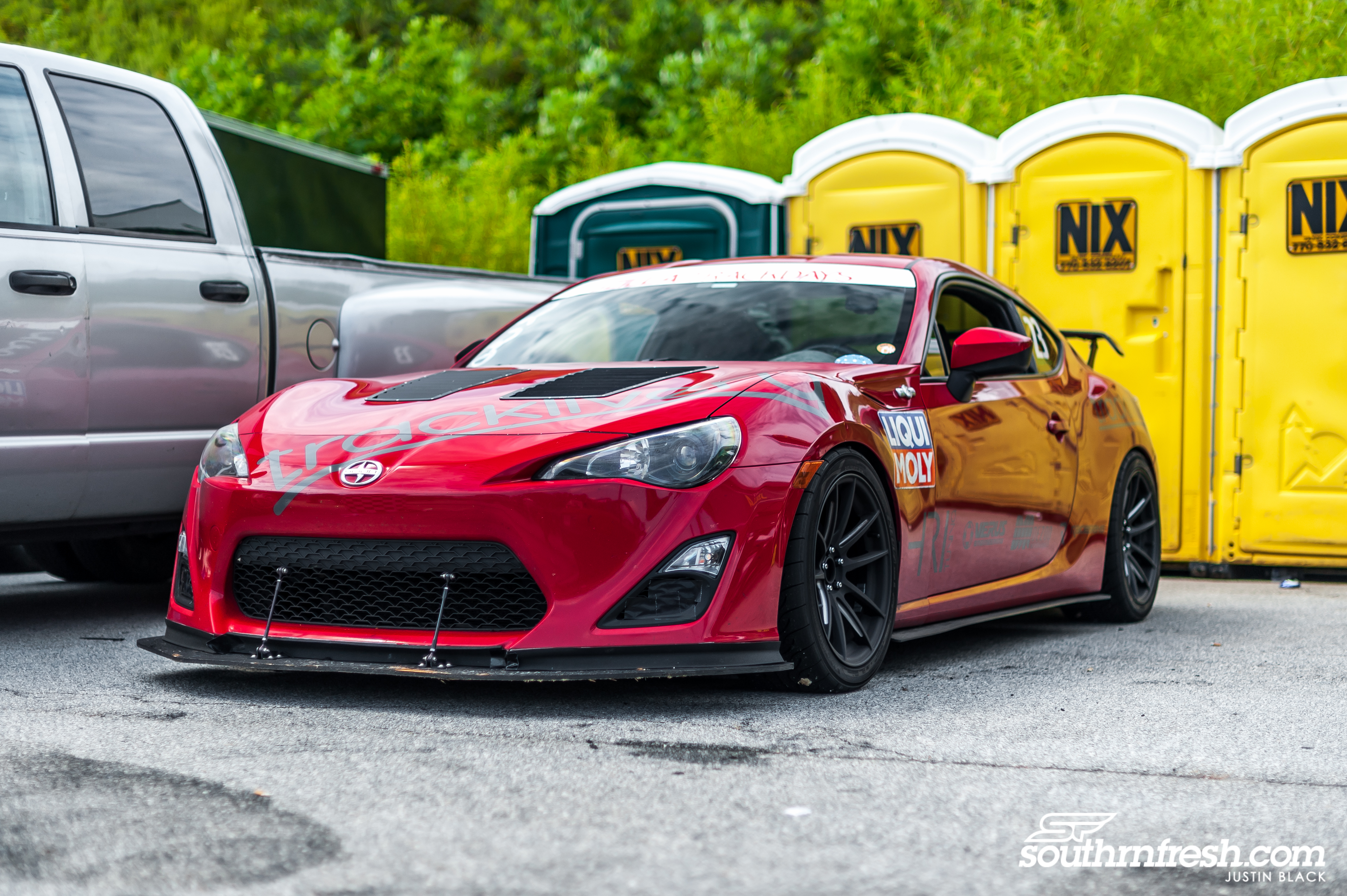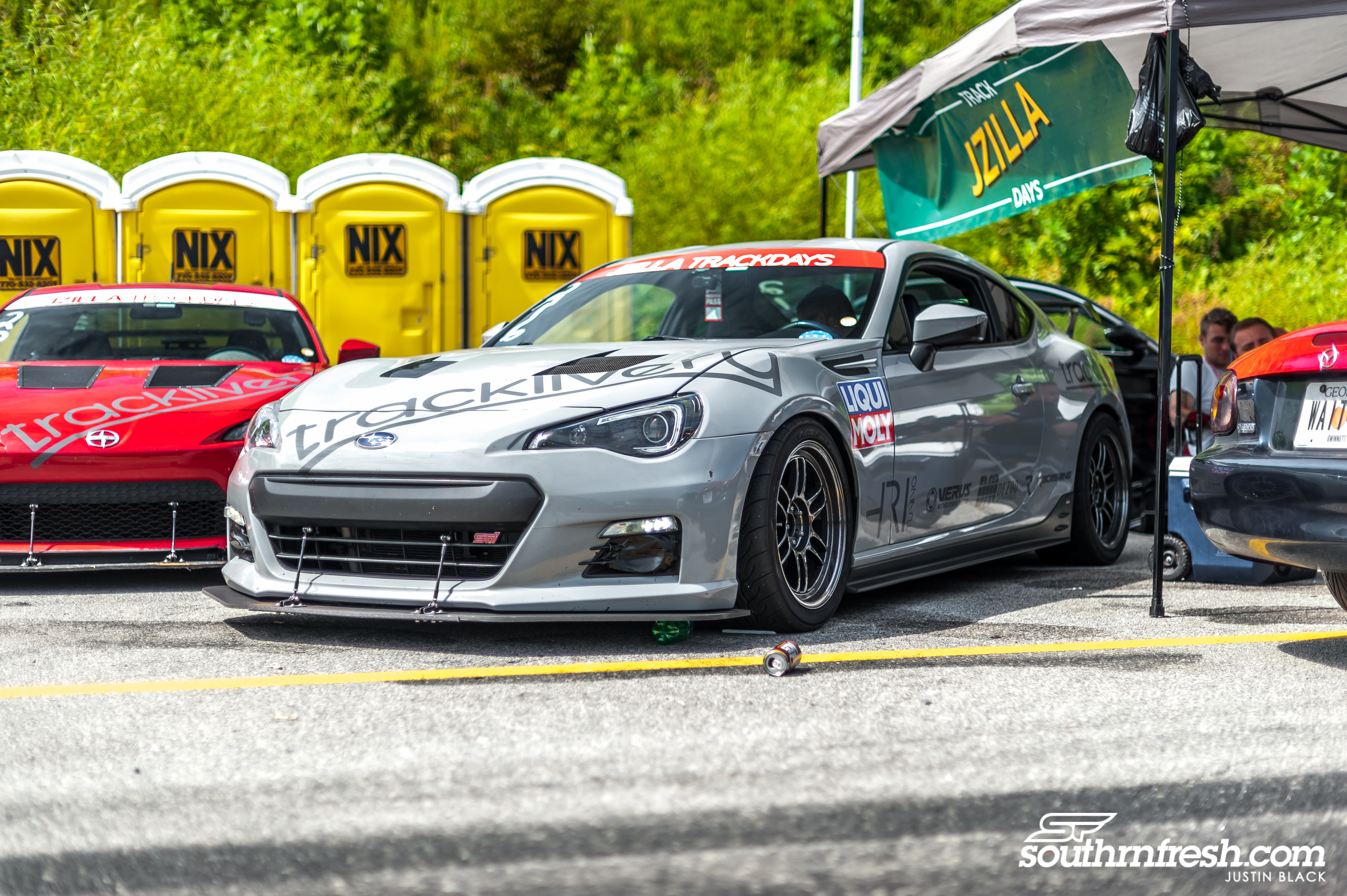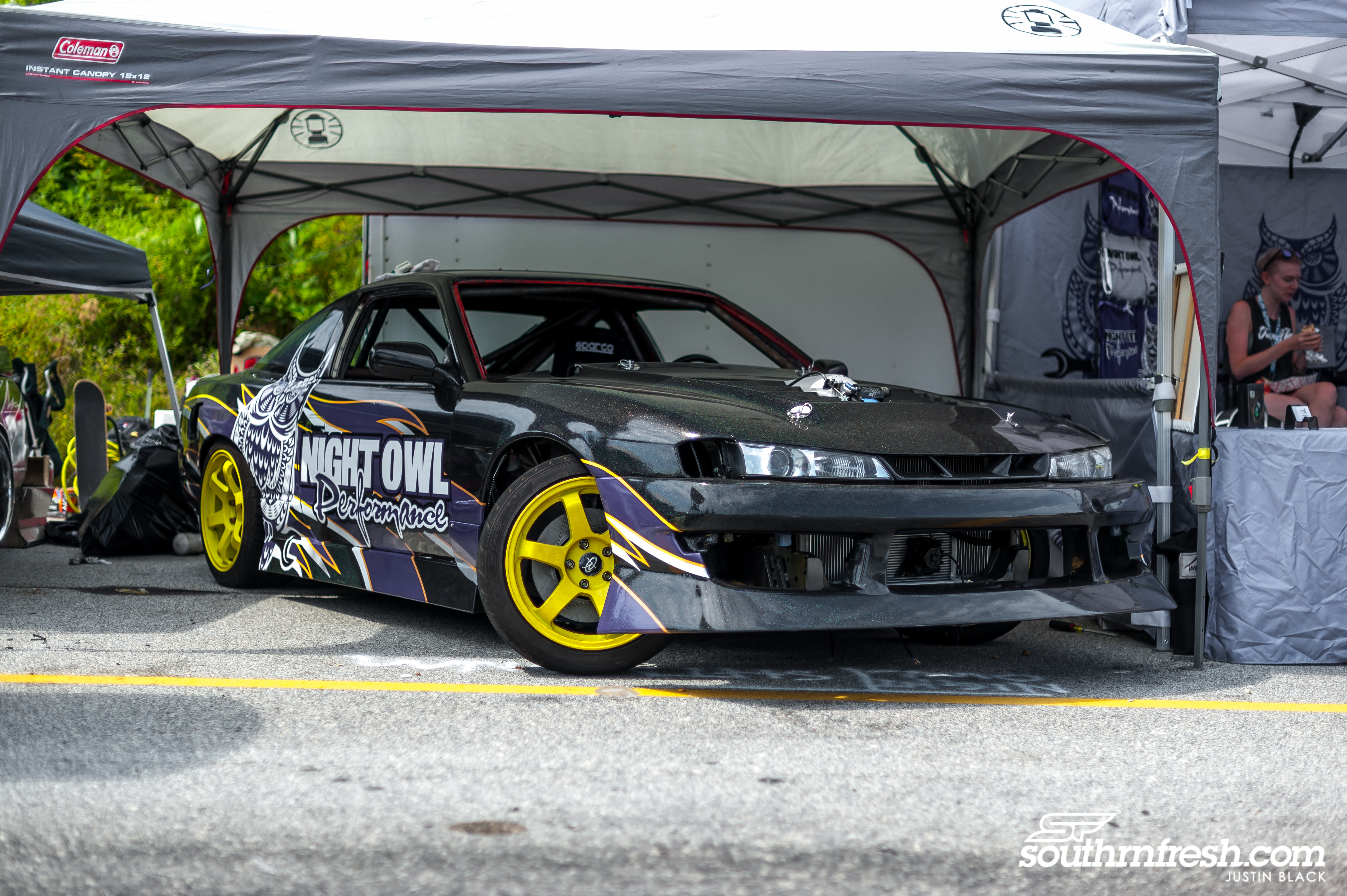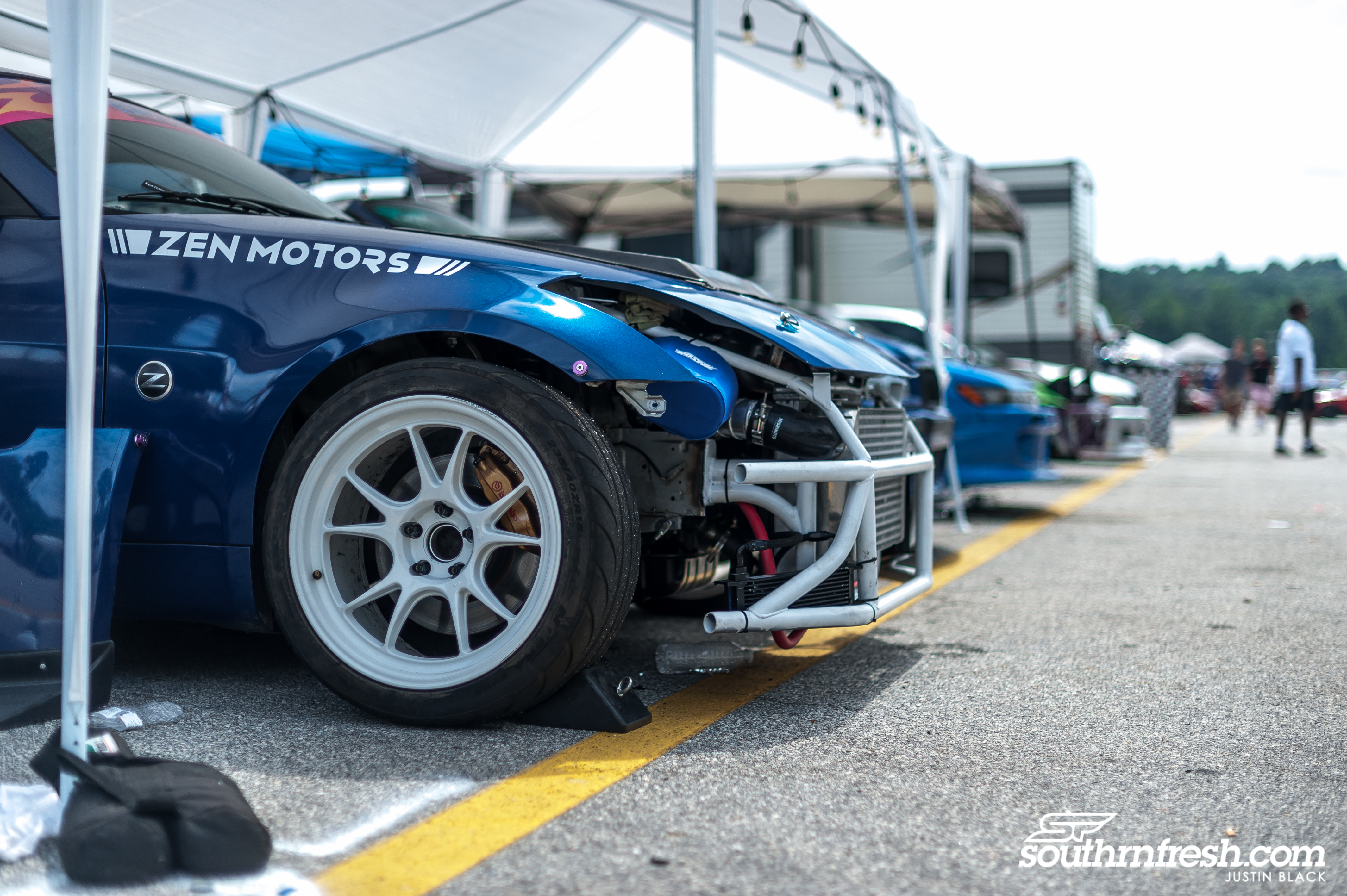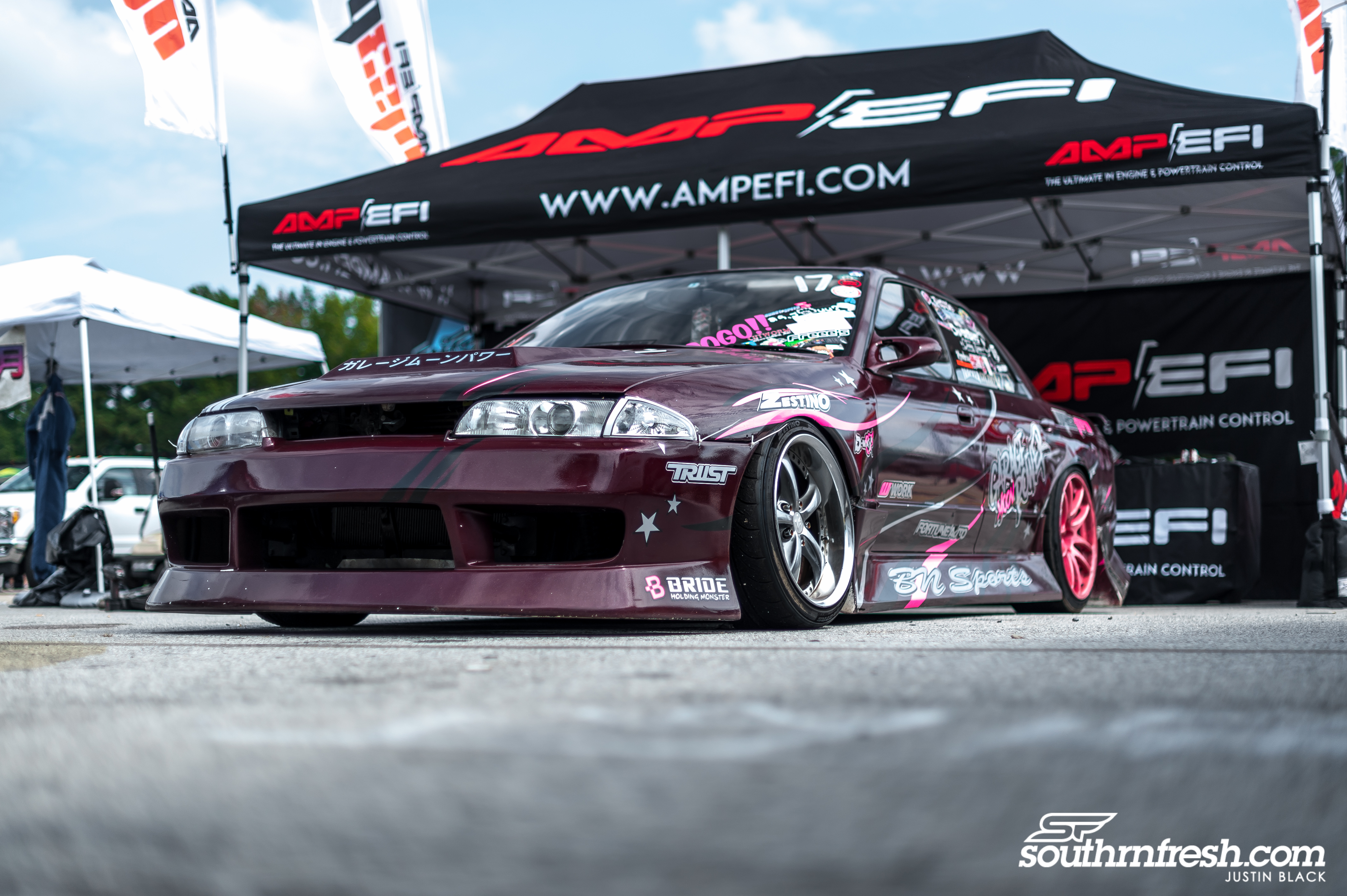 Sebastian of Garage Moon Power Skyline R33 Sedan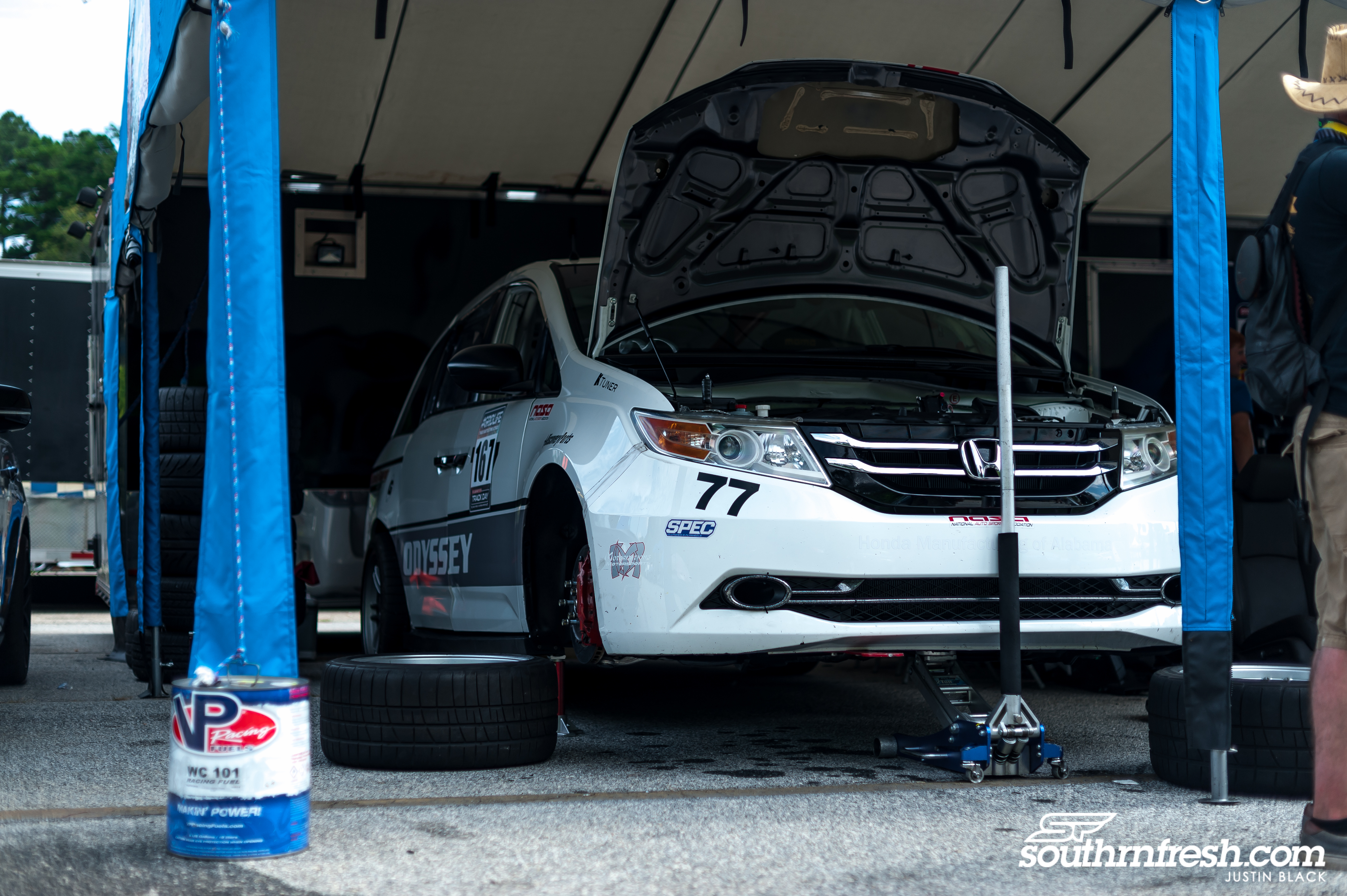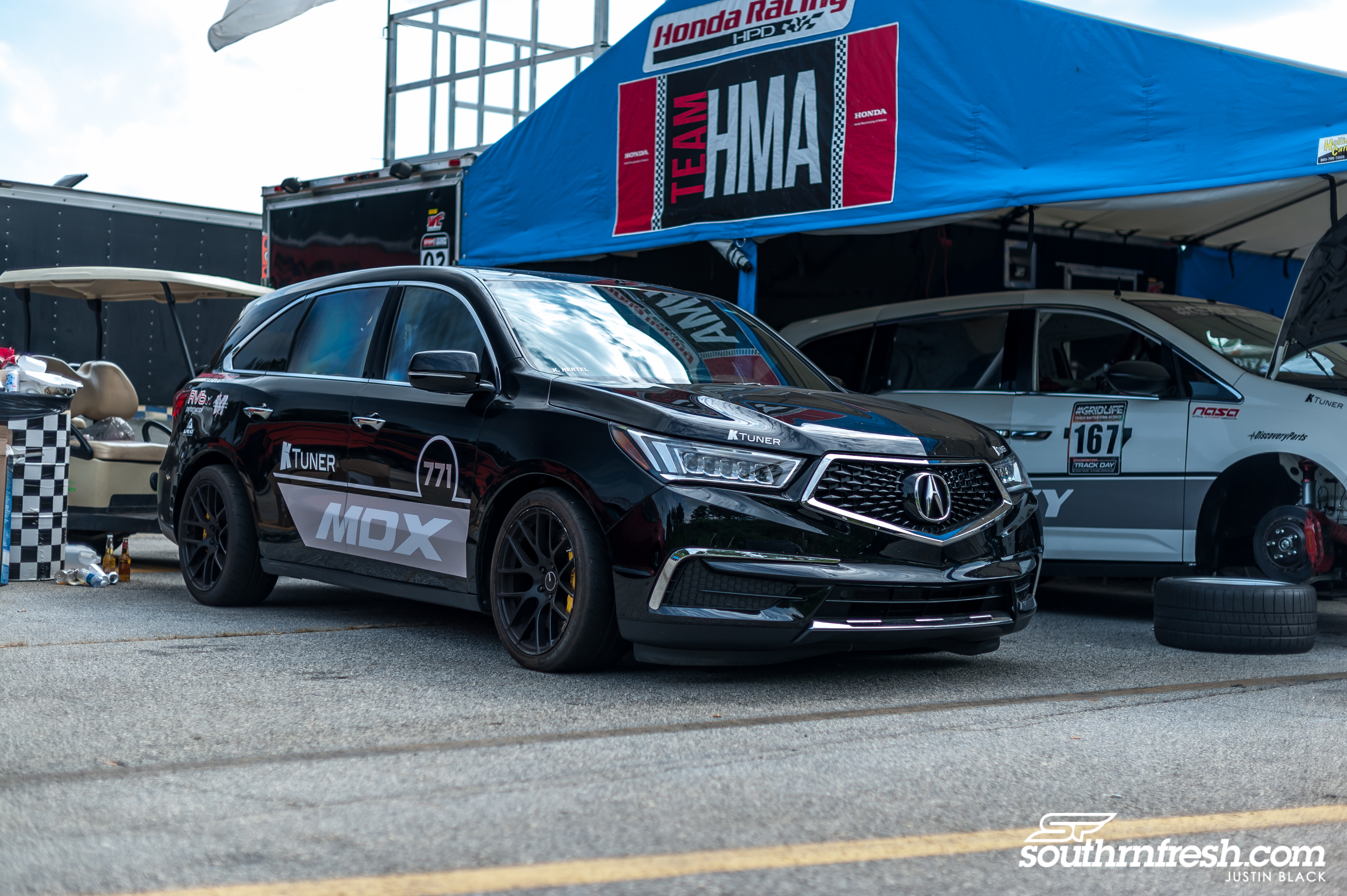 Josh Foran and the crew from the Honda Manufacturing of Alabama brought out their arsenal of Vans and SUVs to show the race cars how its done.  If you have not heard of them, and their story check out their feature: Honda Manufacturing of Alabama Odyssey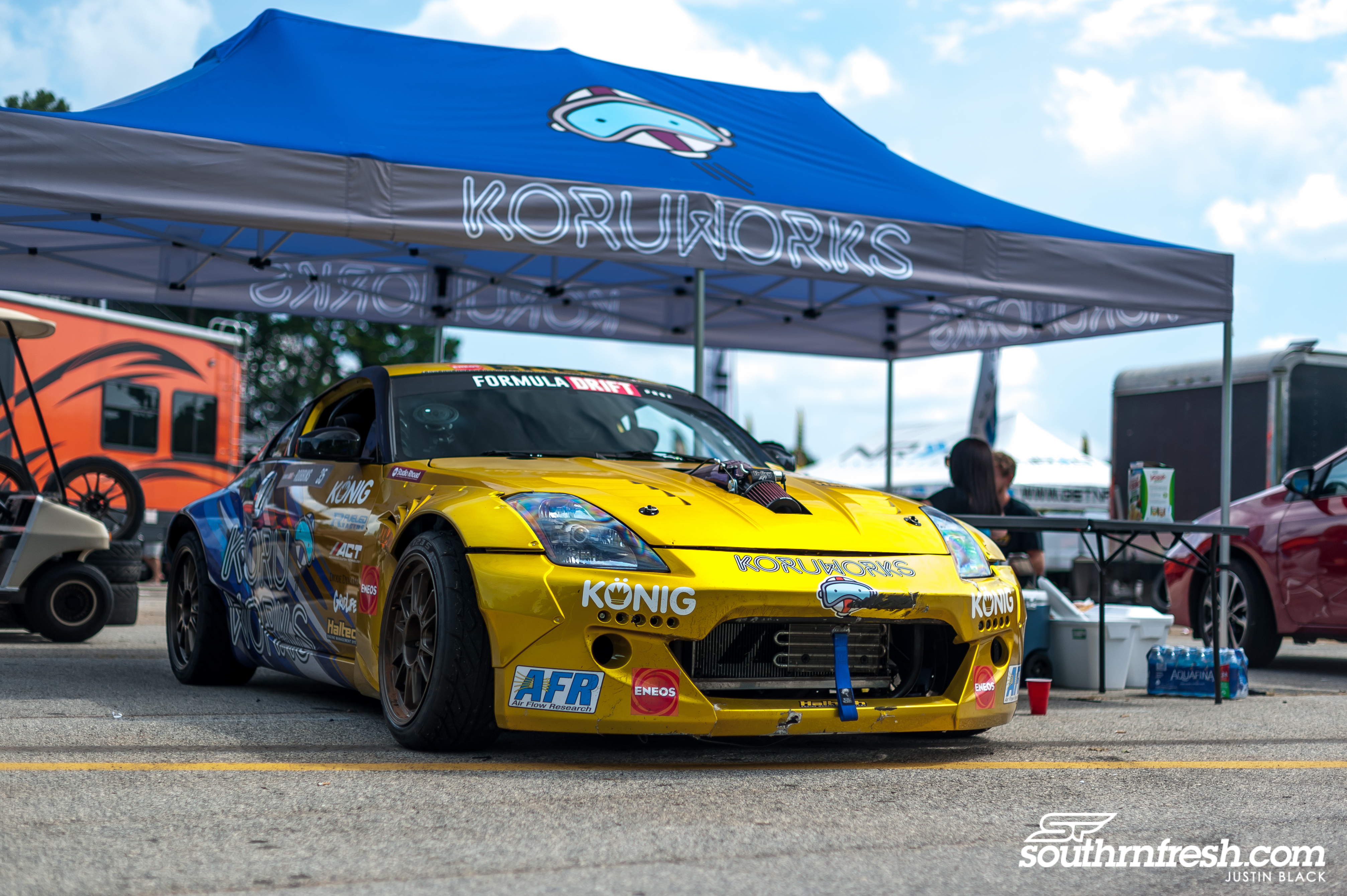 Alec Robbins LS powered 350z from Koruworks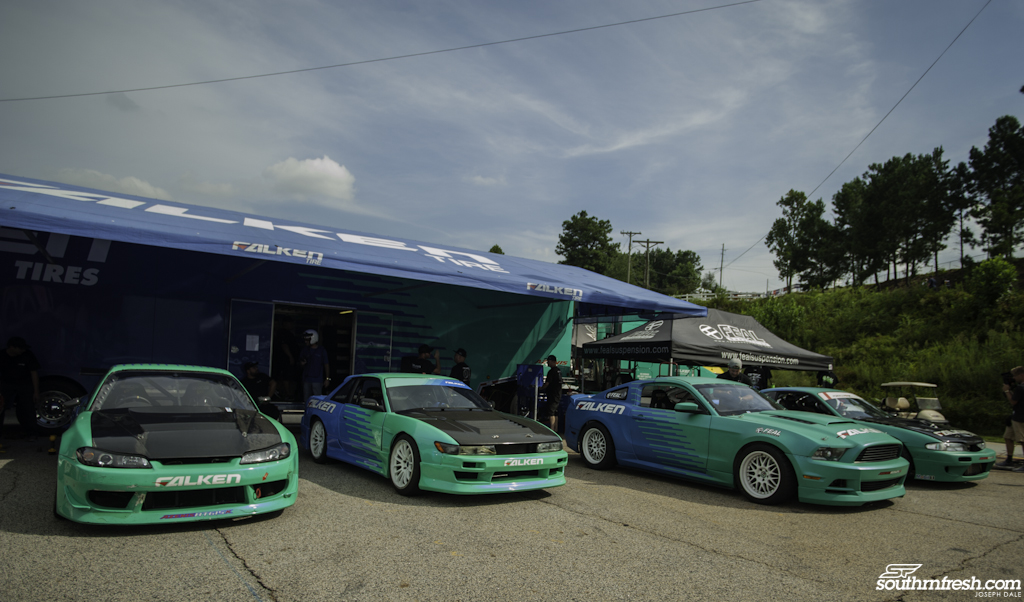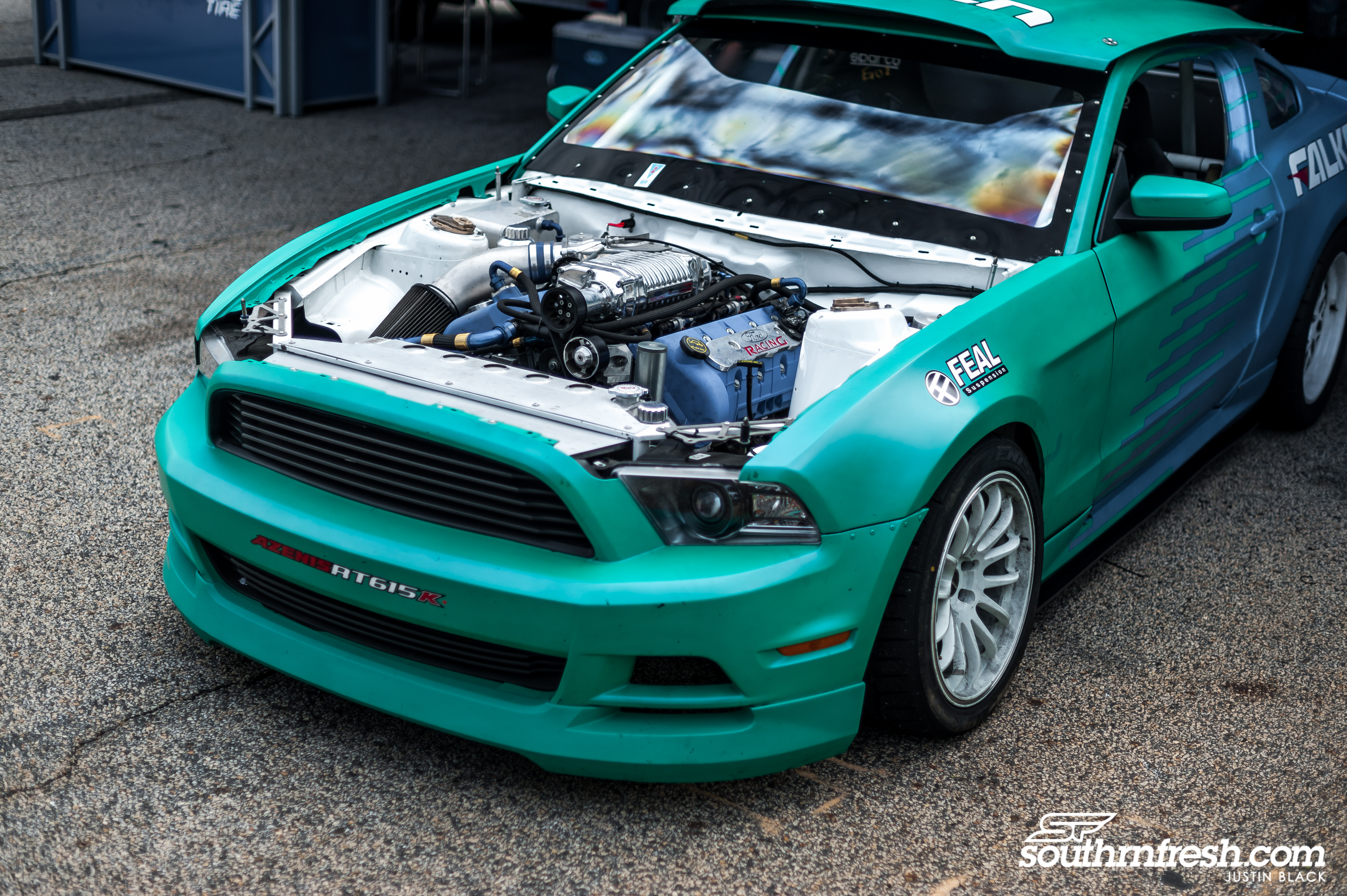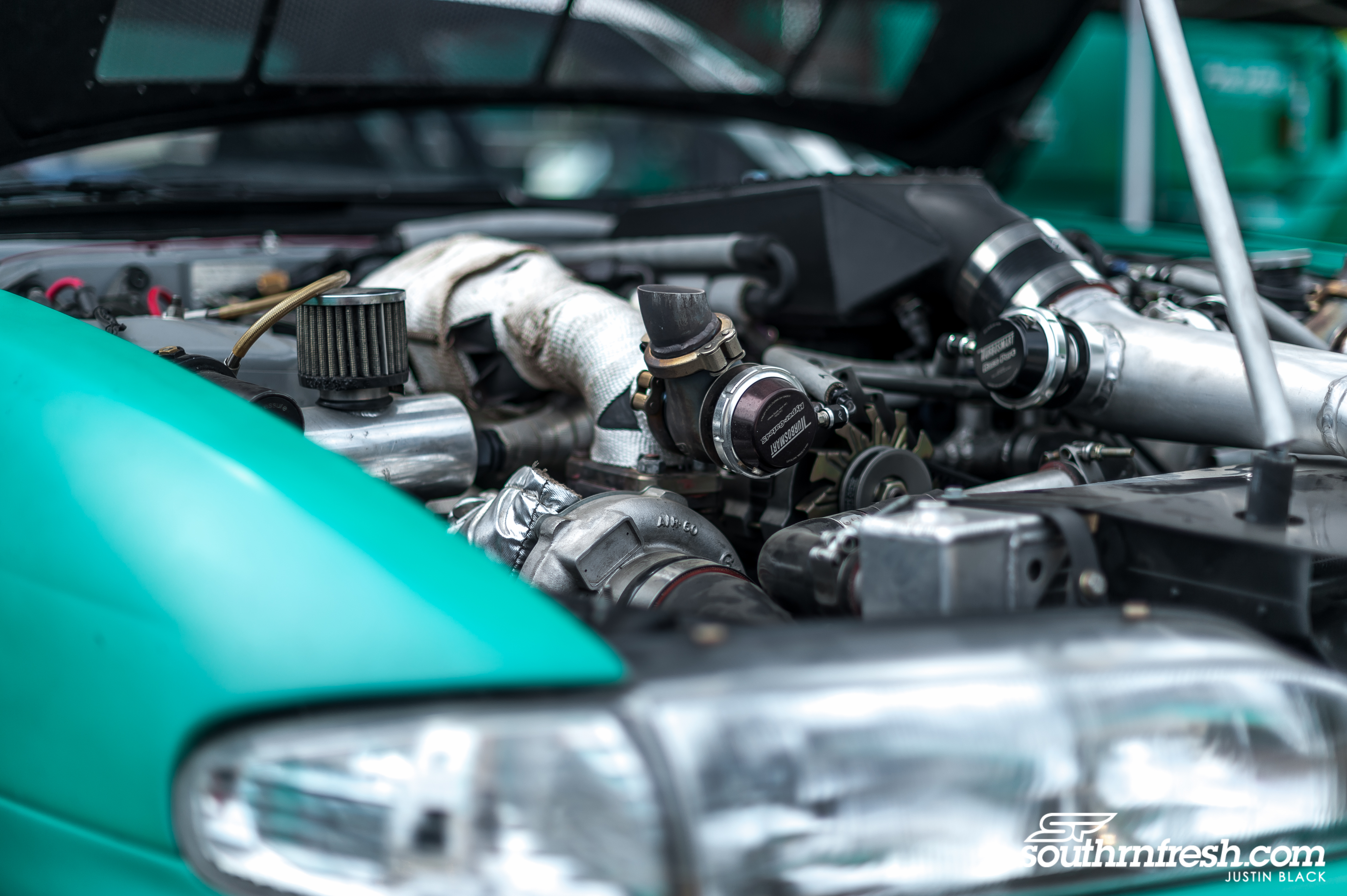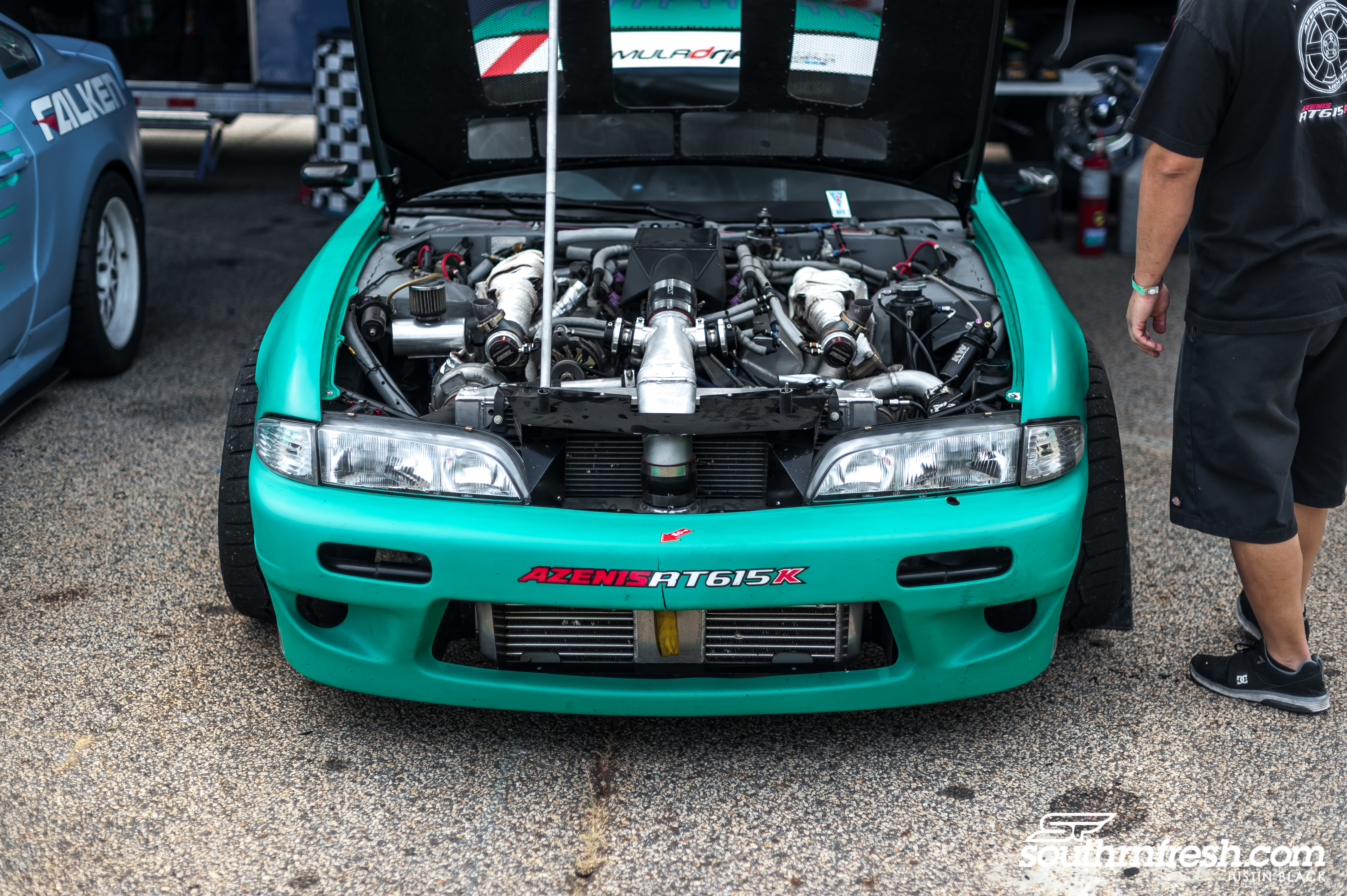 Team Falken Tire back in action..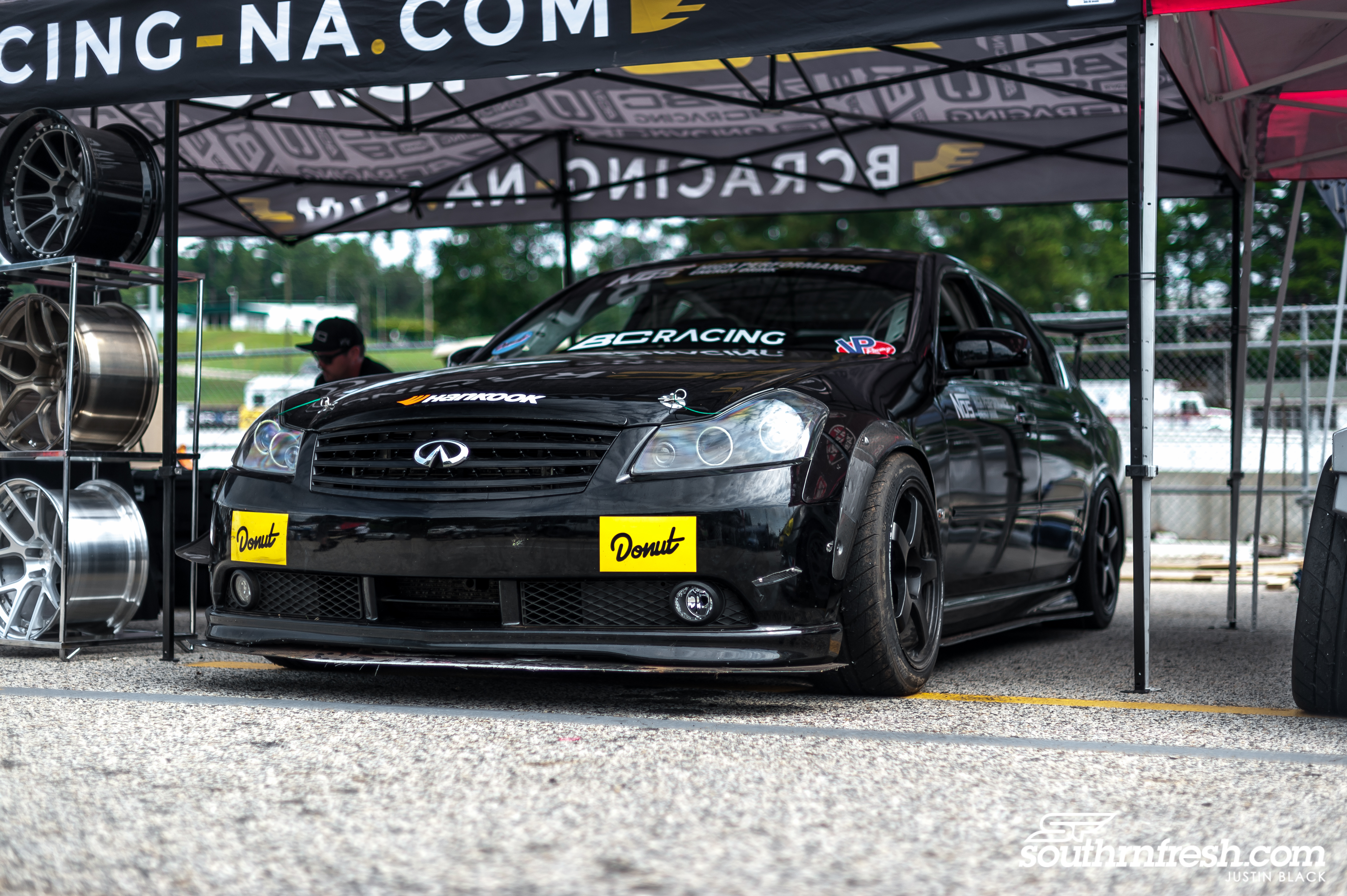 Chris Forsberg's Infiniti M45 back with a new look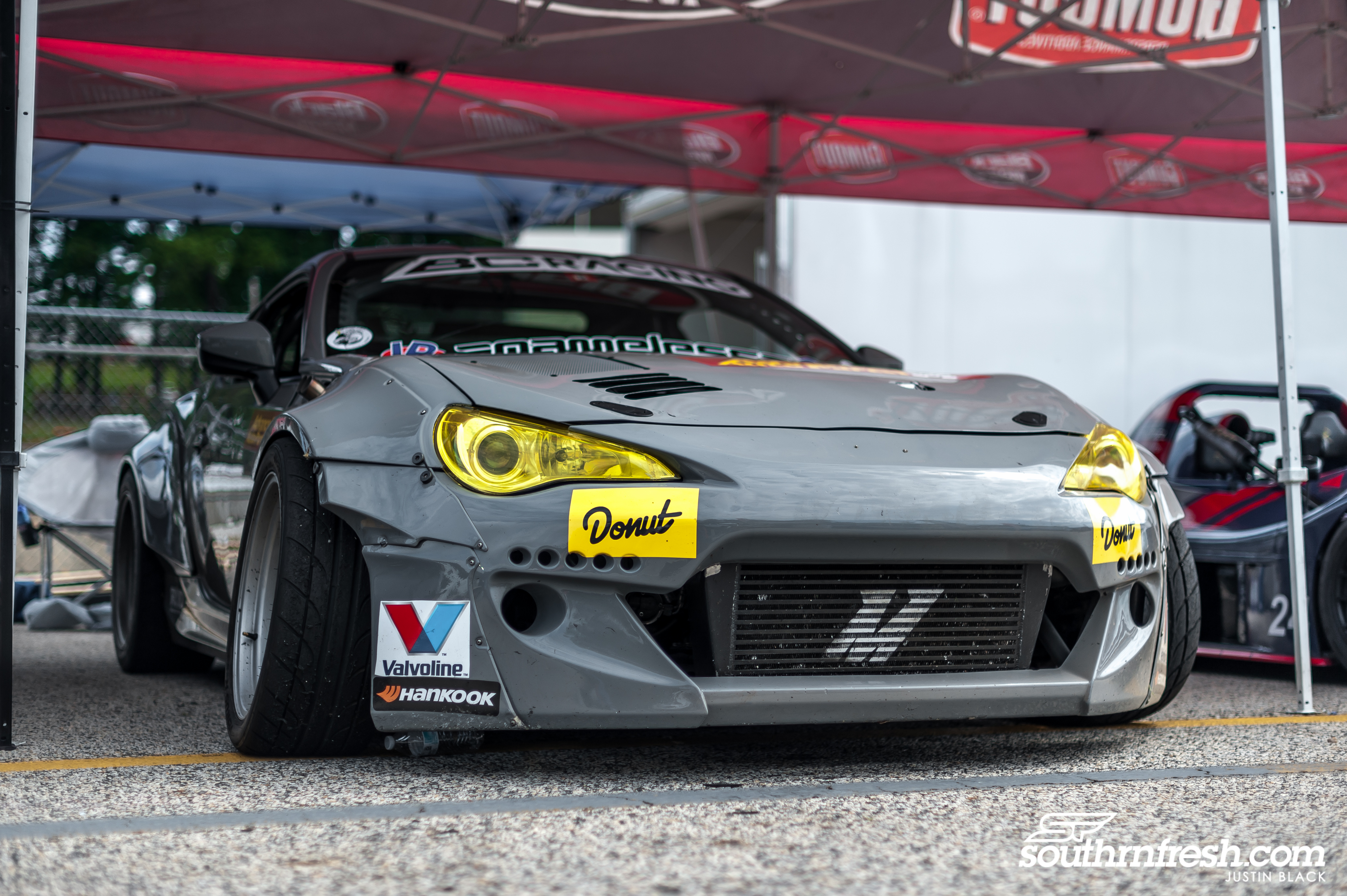 Ryan Tuerck's 2J powered Scion FRS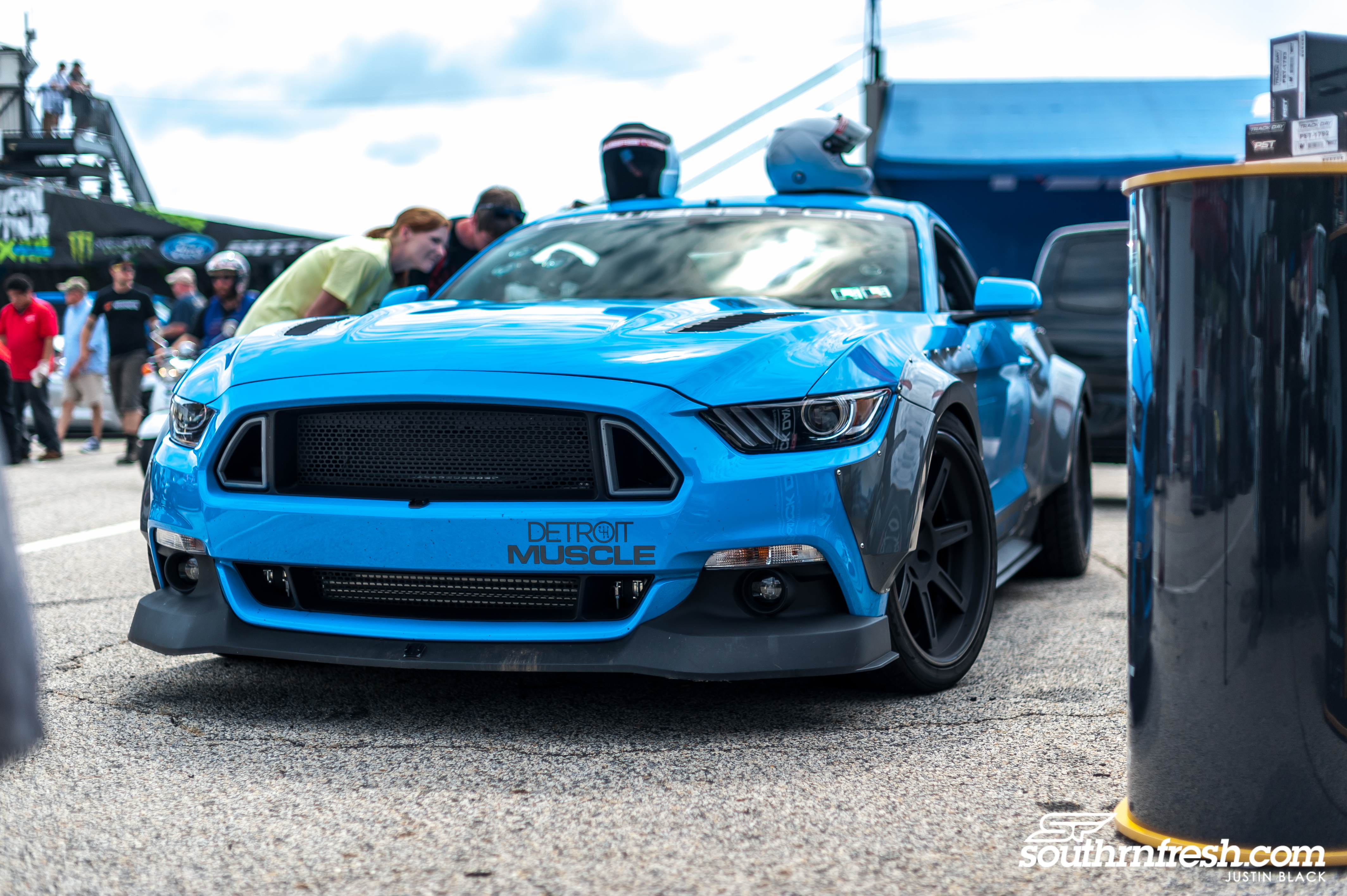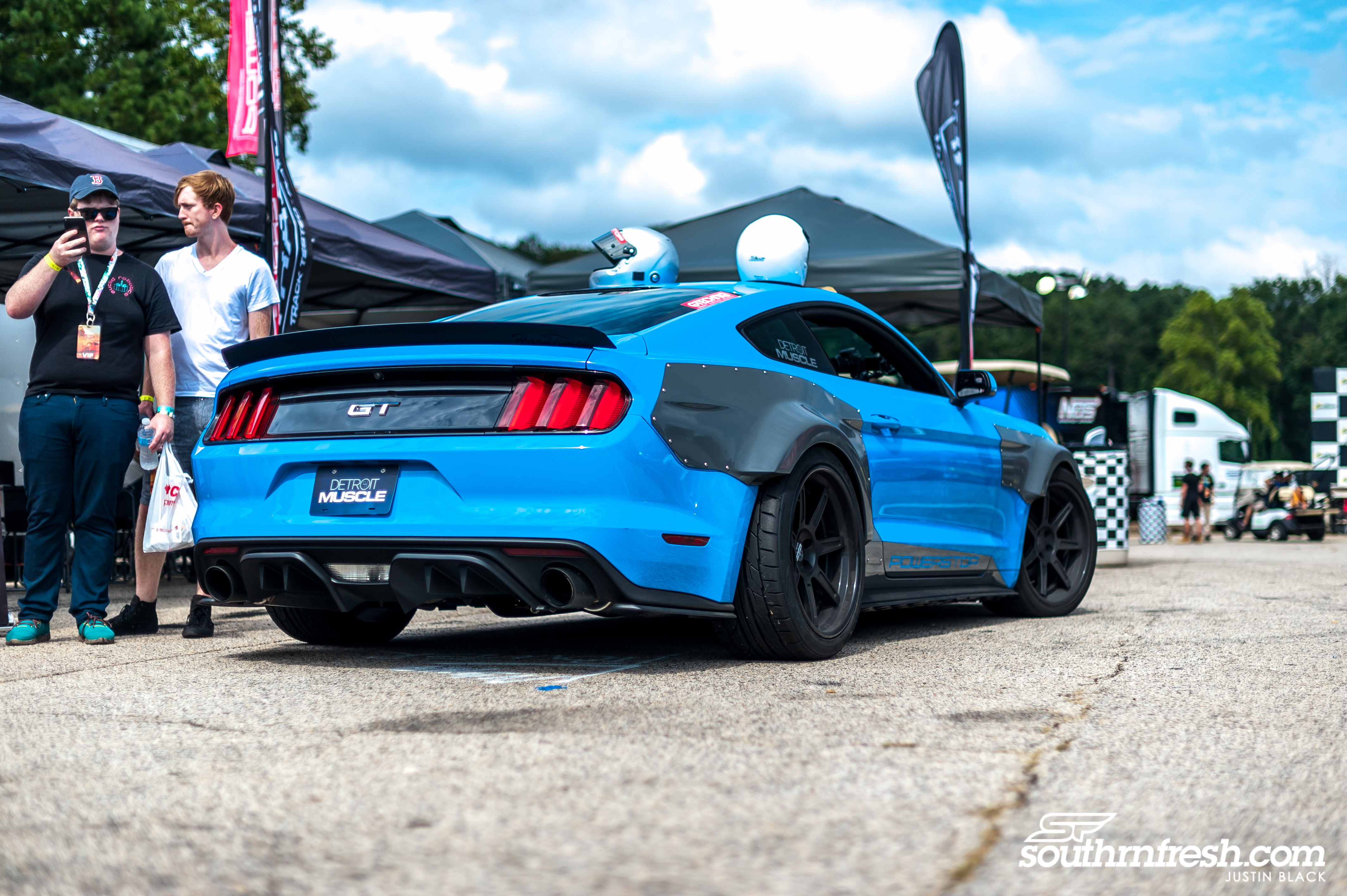 Carbon Fiber widebodied RTR Mustang.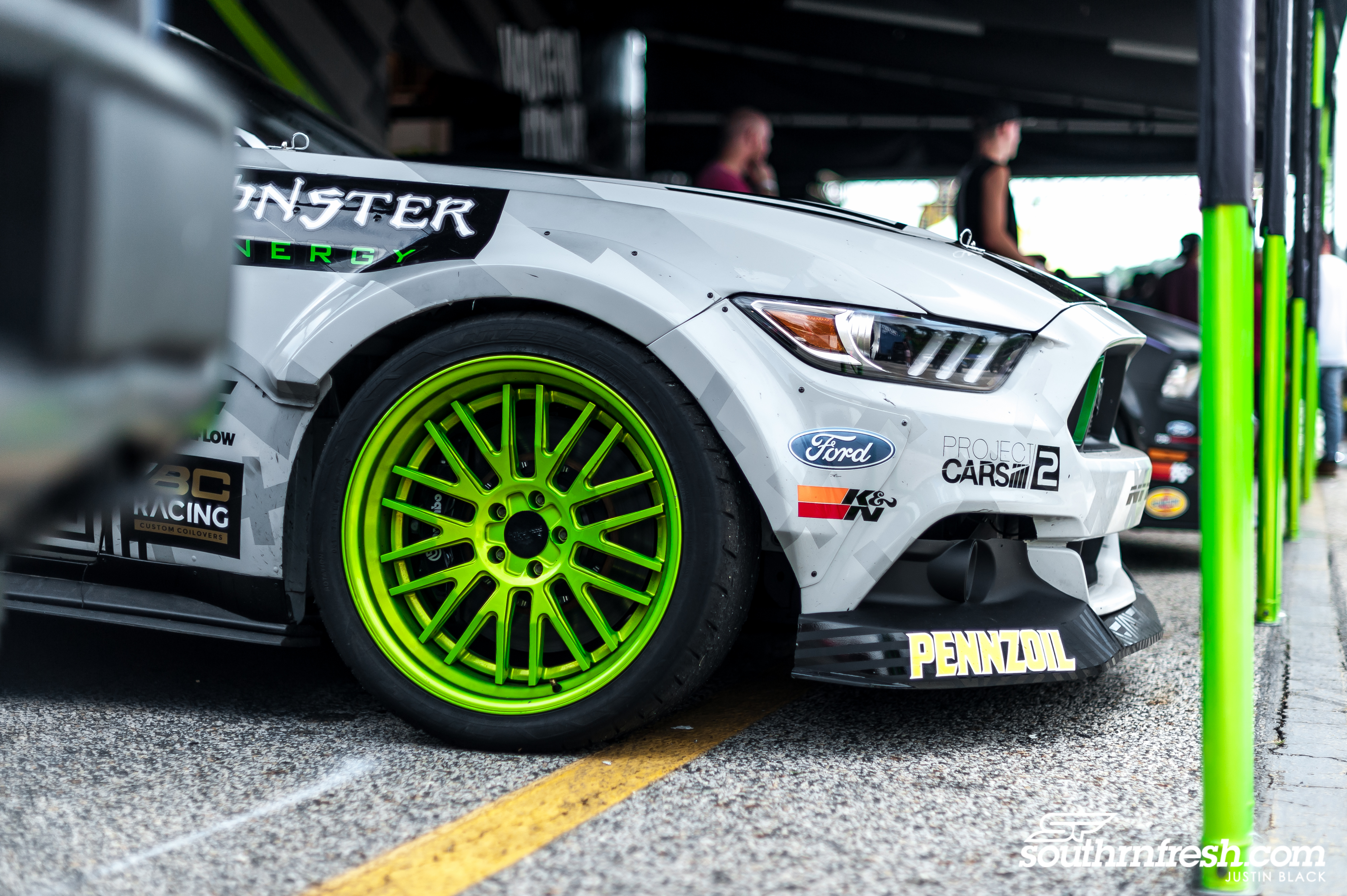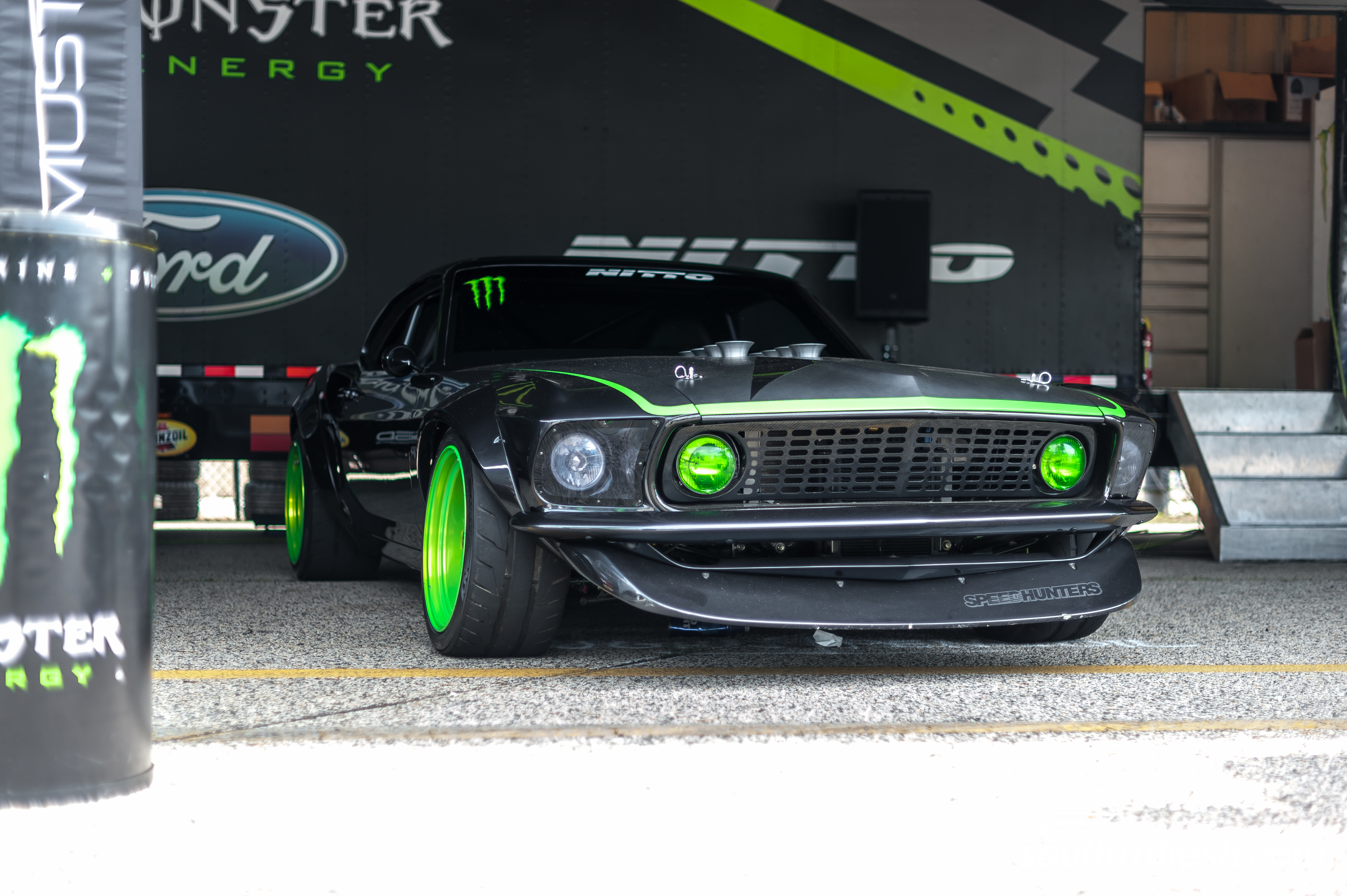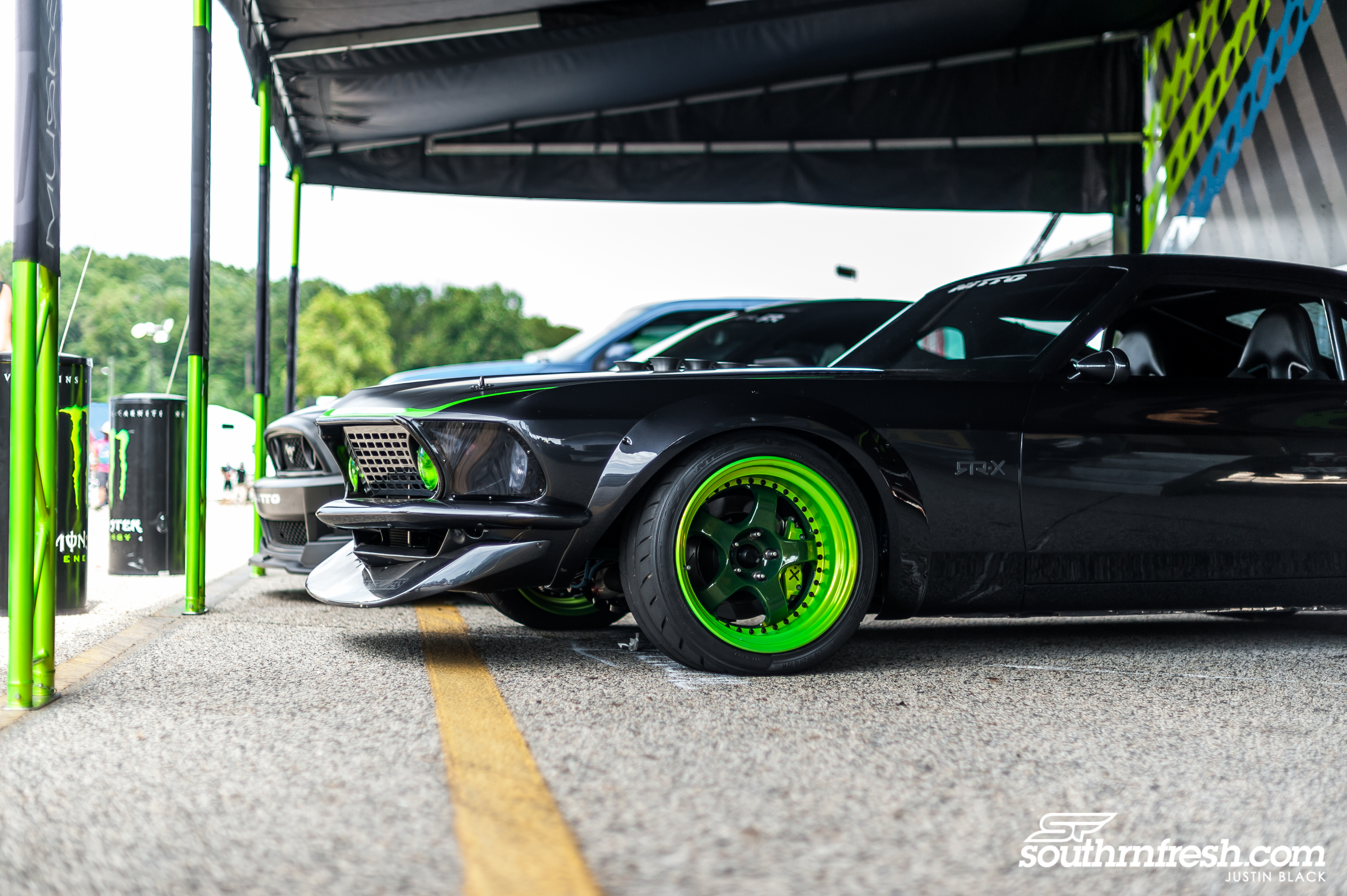 Vaughn Gitten's stable of crazy Mustangs.  
That is all from part one, more to come..