Another successful year for us here at Southrnfresh as we get ready to go through some of the photos from Southrnfresh 6 held in October.  I have to first thank everyone for coming out and supporting us again for the 6th year.  This year I wanted to to step back and have everything simple and easy.  As great as the last 2 events were, we got lost in the midst of it all.  And it pulled us away from the calm and family reunion style environment our annual events have been.  We took a step back and stuck to what we have done in the past this year.
The Southeast breeds a different style of automotive culture.  All of us work hard to make our builds better then the other guys.  But with that we also stick to our friendships and loyalty with each other.  We have our groups and teams that stick to themselves, but for the most part we are all in this together in Georgia.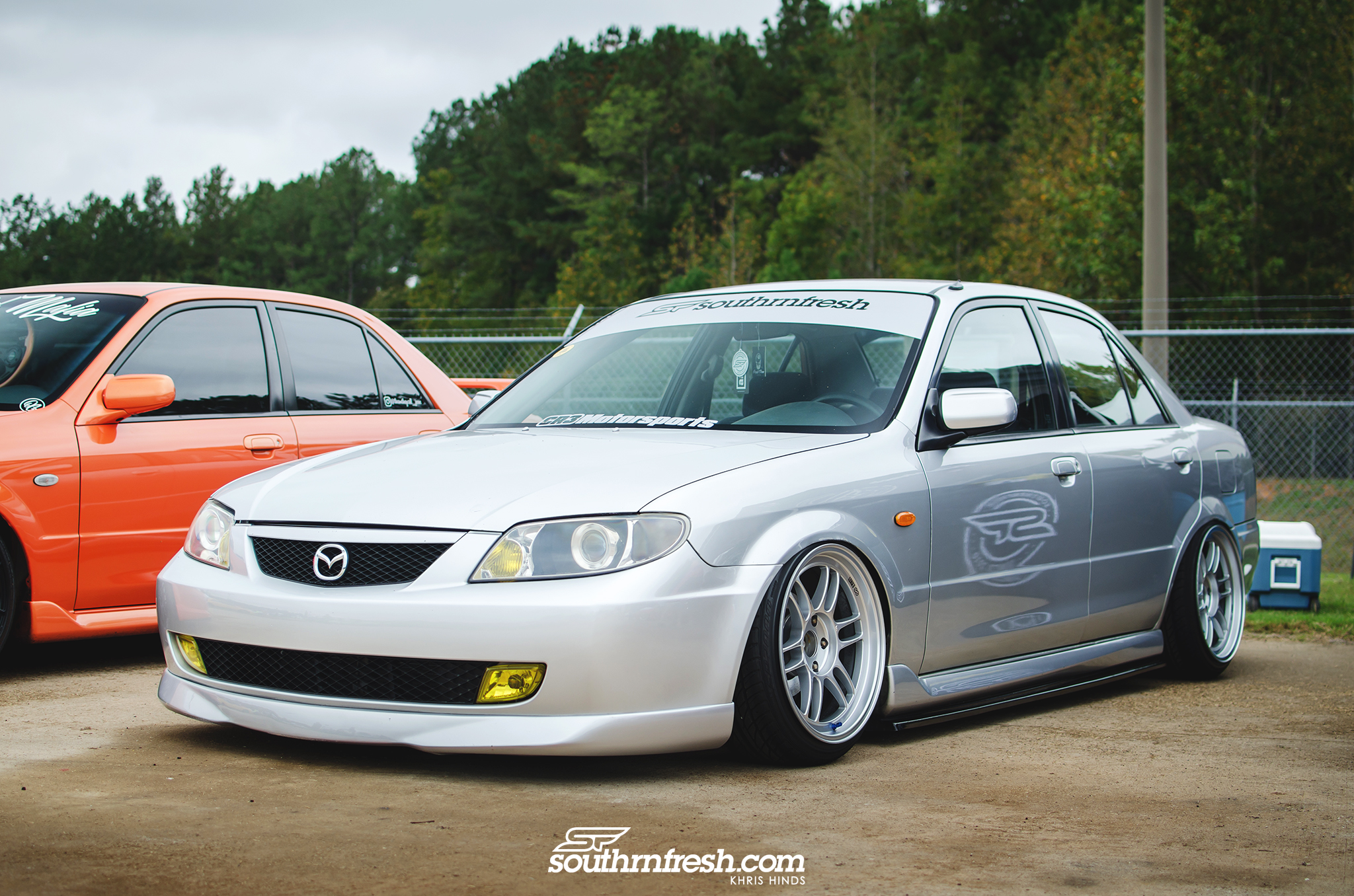 First up is Alex Perrucci and his Mazda Protege.  Alex has owned his Protege for as long as I have known him, and he continues to update it with subtle modifications.  But most importantly Alex has been one of our most faithful supporters, and if not the first he is the second person to register for our events.  Alex's Protege will be going through a makeover and getting fresh paint and a major overhaul this winter.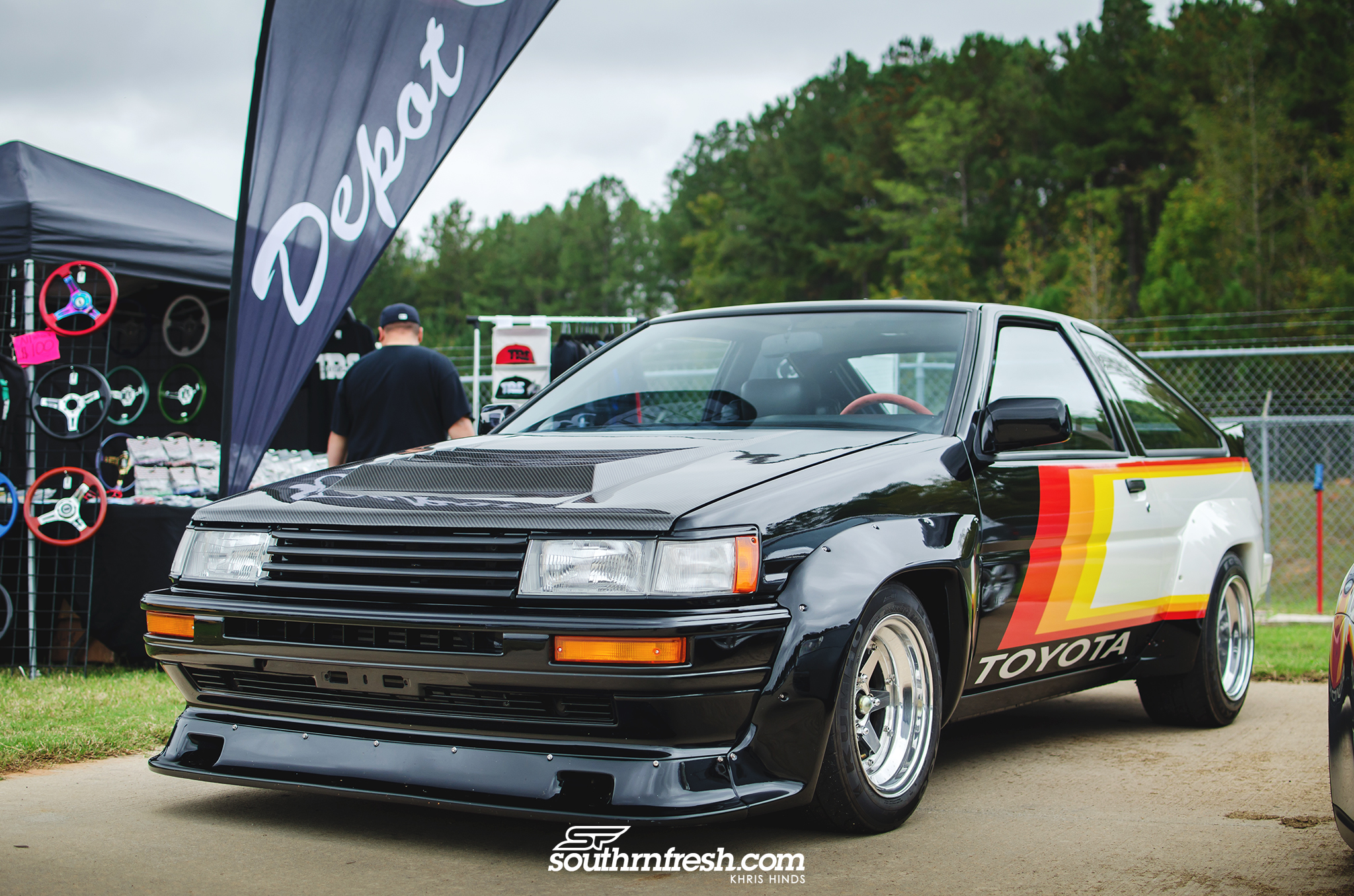 Marty's 4AGE Turbo 86 Corolla GTS.  Marty is an artist and it shows throughout the Corolla.  The car started out as a sketch and was transformed into real life.
Check out the feature on his car back in 2011  MARTY'S COROLLA GTS 
Charlie, Charles, C Smith, The Lord… whatever you call him.  This car is one of the most recognized cars from Georgia.  Charles as always followed the clean road, and kept the Civic very tasteful and continues to be one of the cleanest 8th gen civics.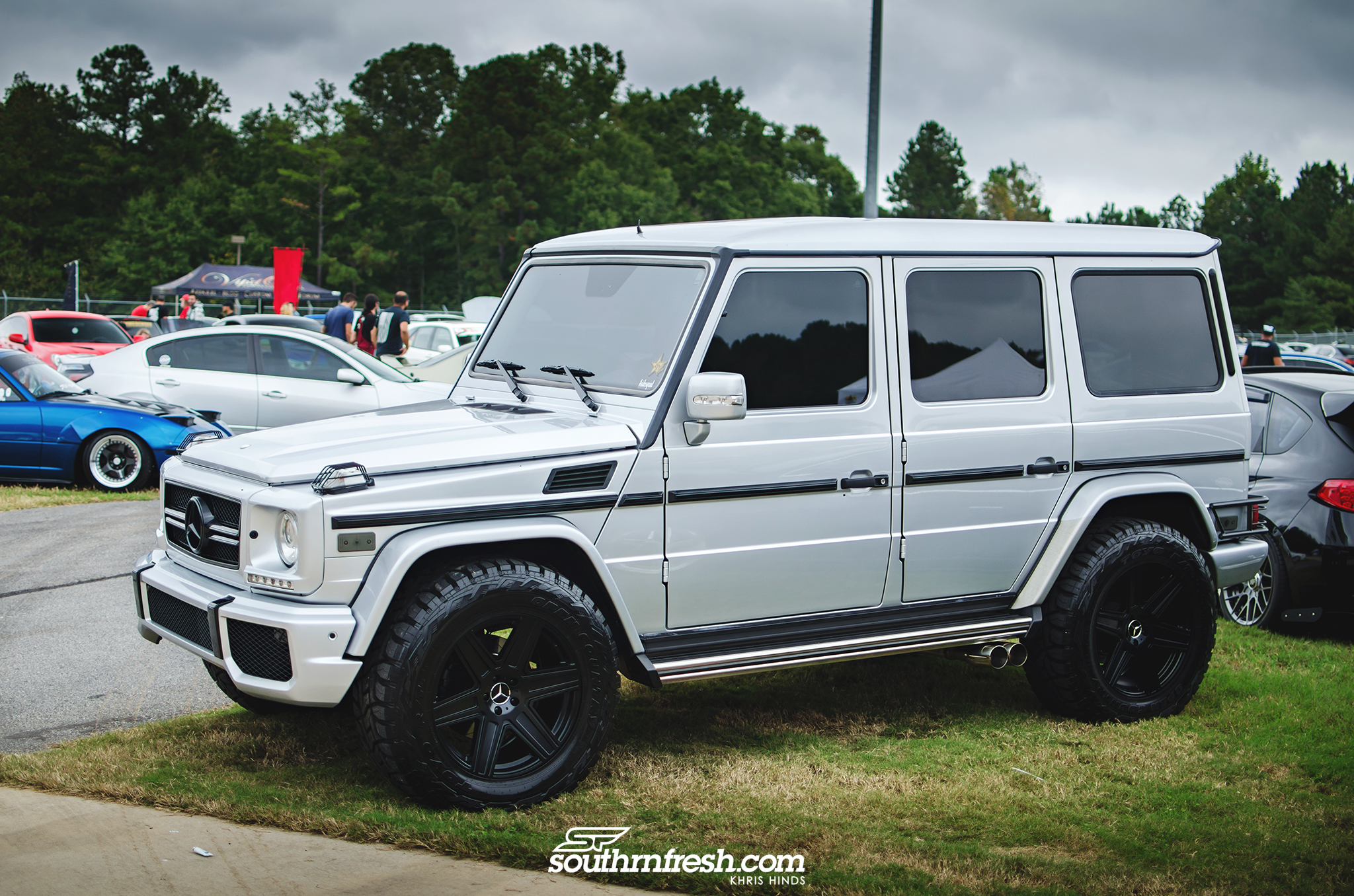 Jordan is a low key OG in the automotive scene.  His builds don't stop at wheels and suspension, he takes it a step further with major audio upgrades and custom interior work.  A lot of that stuff has been lost with some of the newer generation.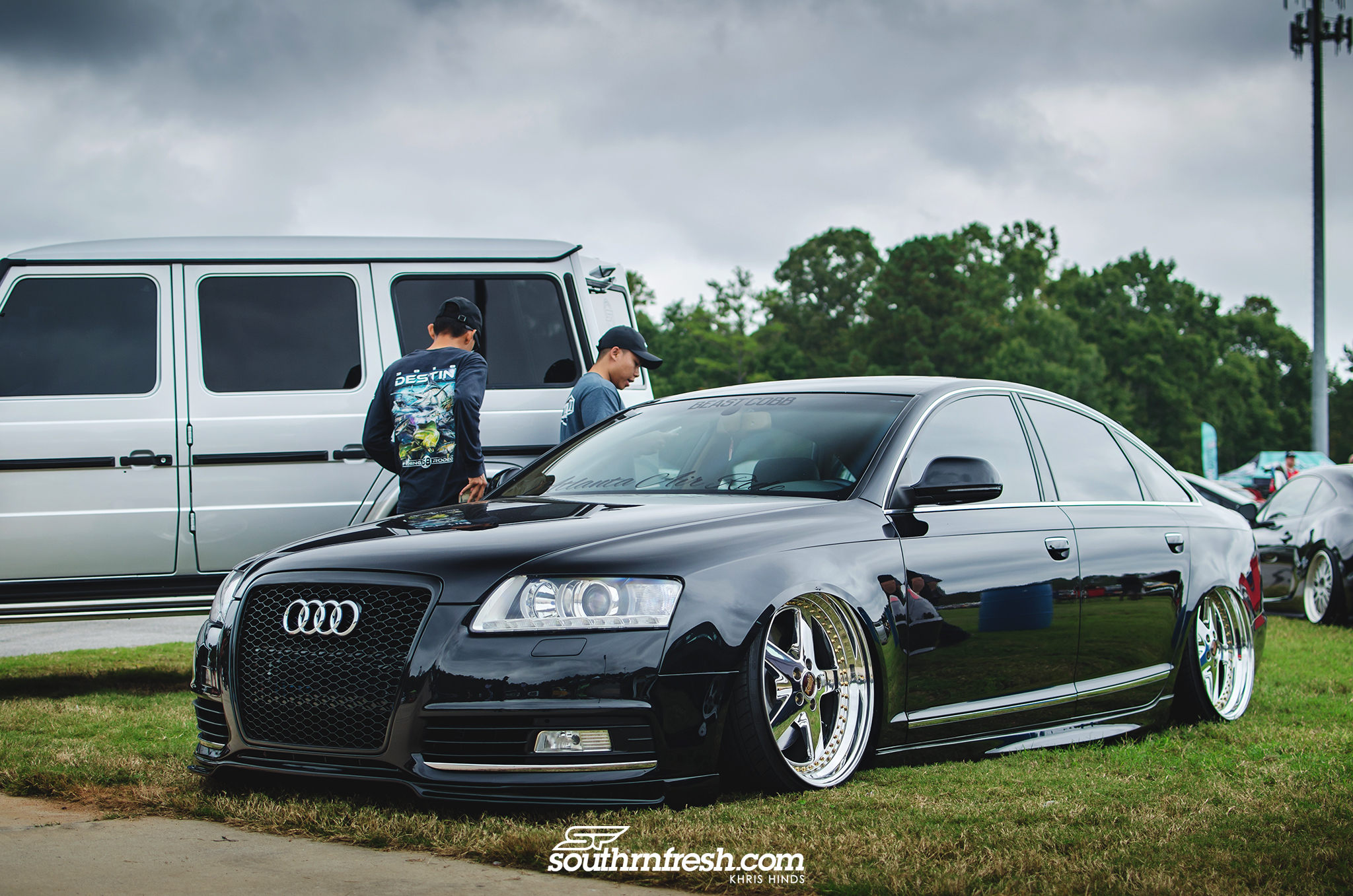 I don't think I could imagine Matt Mummert in anything other then a Audi.  Matt is loyal to his brand, and one of the best wheel refinish guys in Georgia.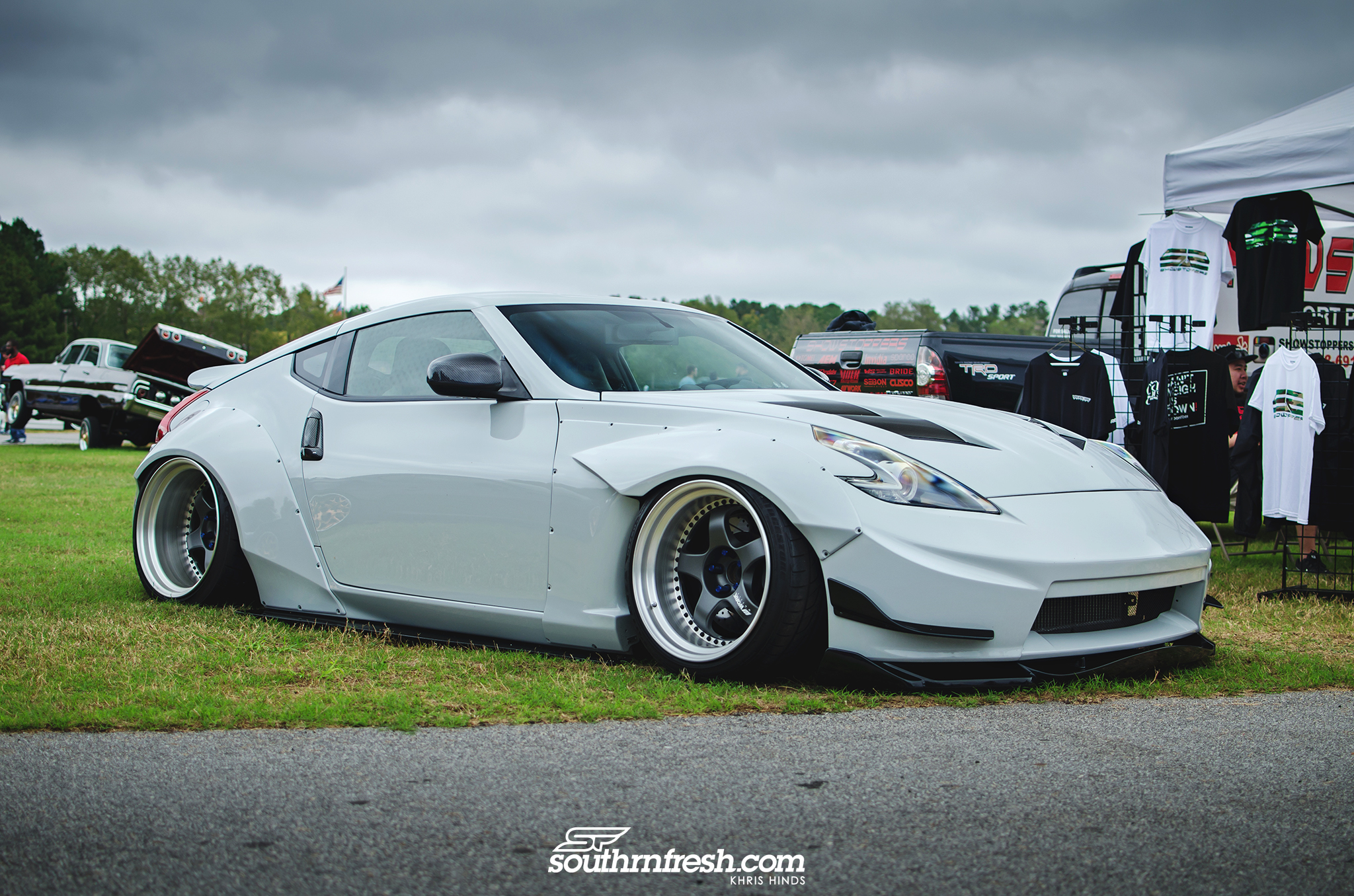 Thomas' Twin Turbo Aimgain 370Z is one of my newer favorites.  Along with the exterior, one of my favorite things is the suede grey seats.  With so much done to this car, it all flows so well.  Maybe one day we can catch up with Thomas and get a feature done on it..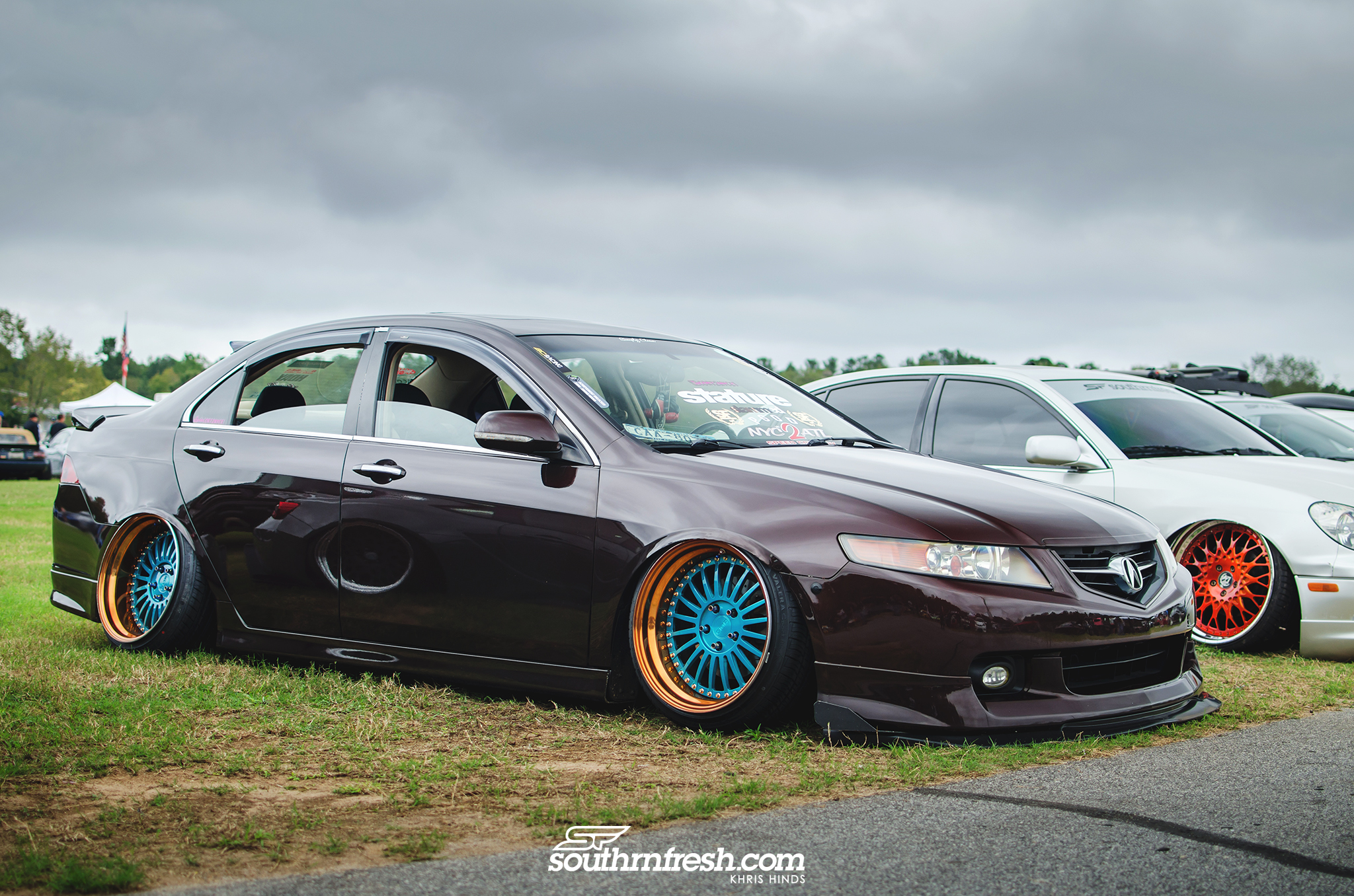 Courtland's Acura TSX is one that has stayed loyal to being low without bags.  One of the first cars I had seen with aggressive camber was his Integra way before it was cool.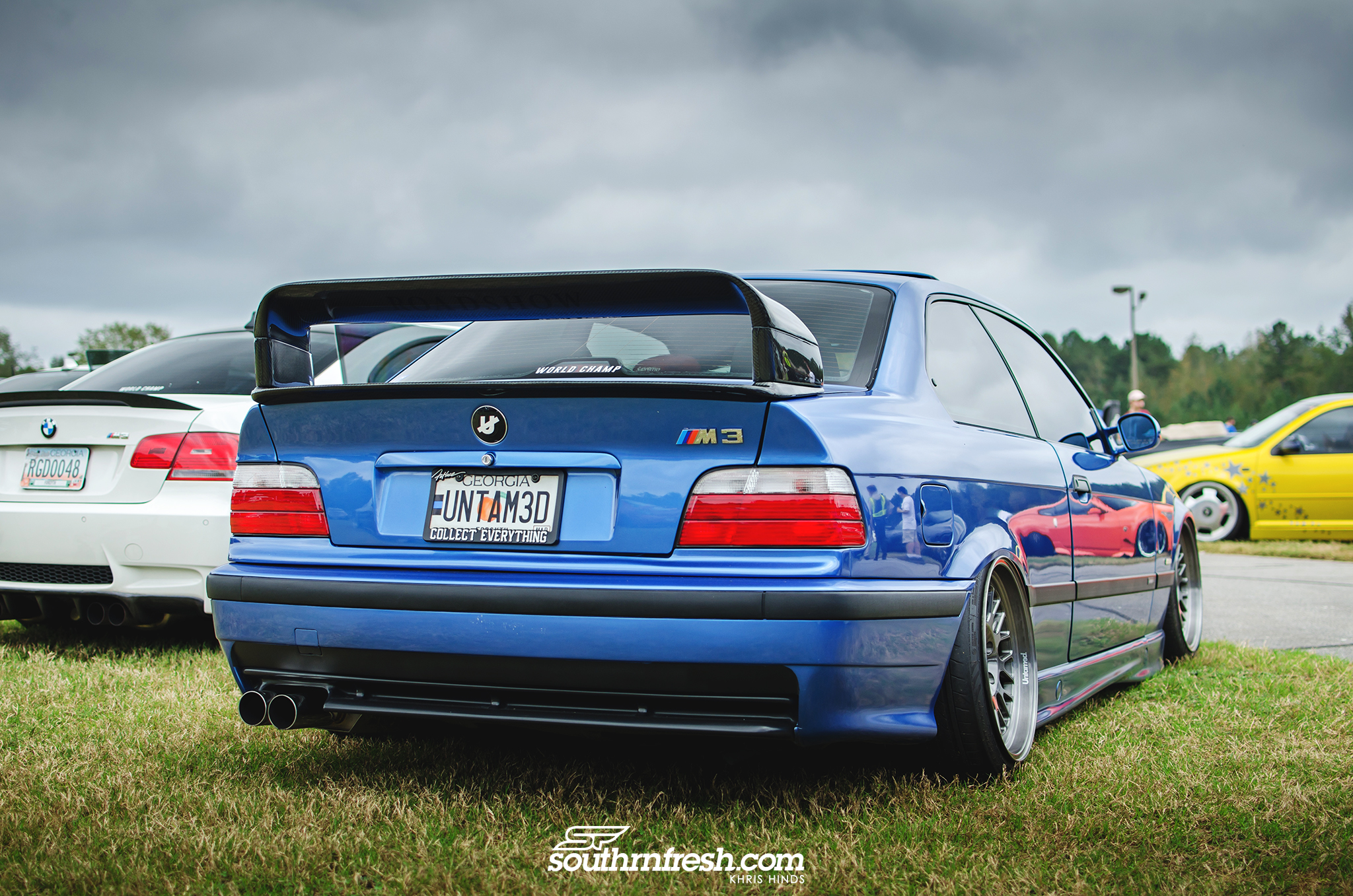 Yusuf's M3 , owner of the UNTAMED brand.  The prototype of the young cool kid.  One thing I applaud about the younger generation of enthusiast.  They are about being their own boss and making a way for themselves with their brands.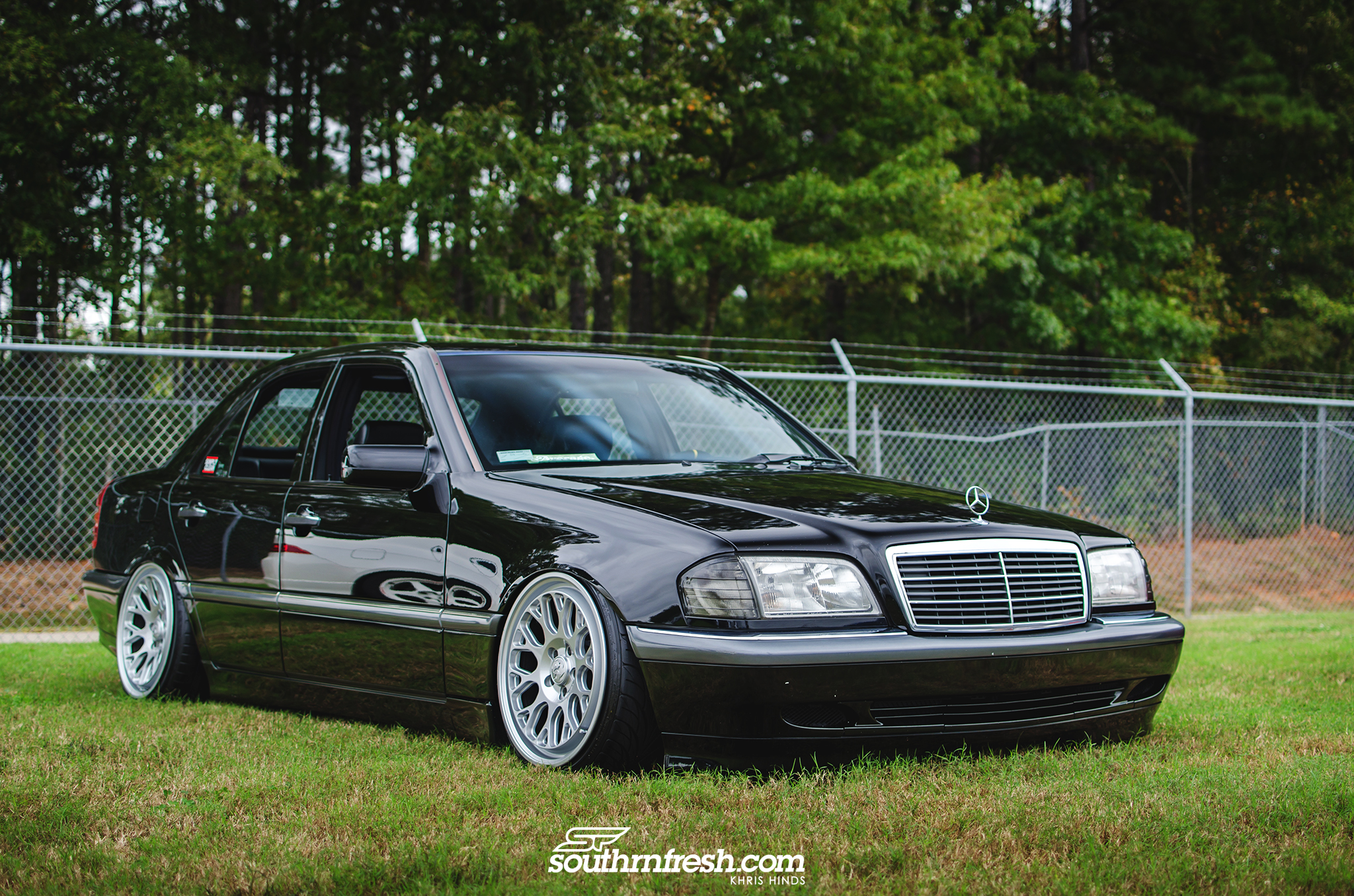 Matt Smith's Mercedes C Class.  Another low key OG, has built some of the nicest VW in the past.  But has always took the static route, and refused to go air.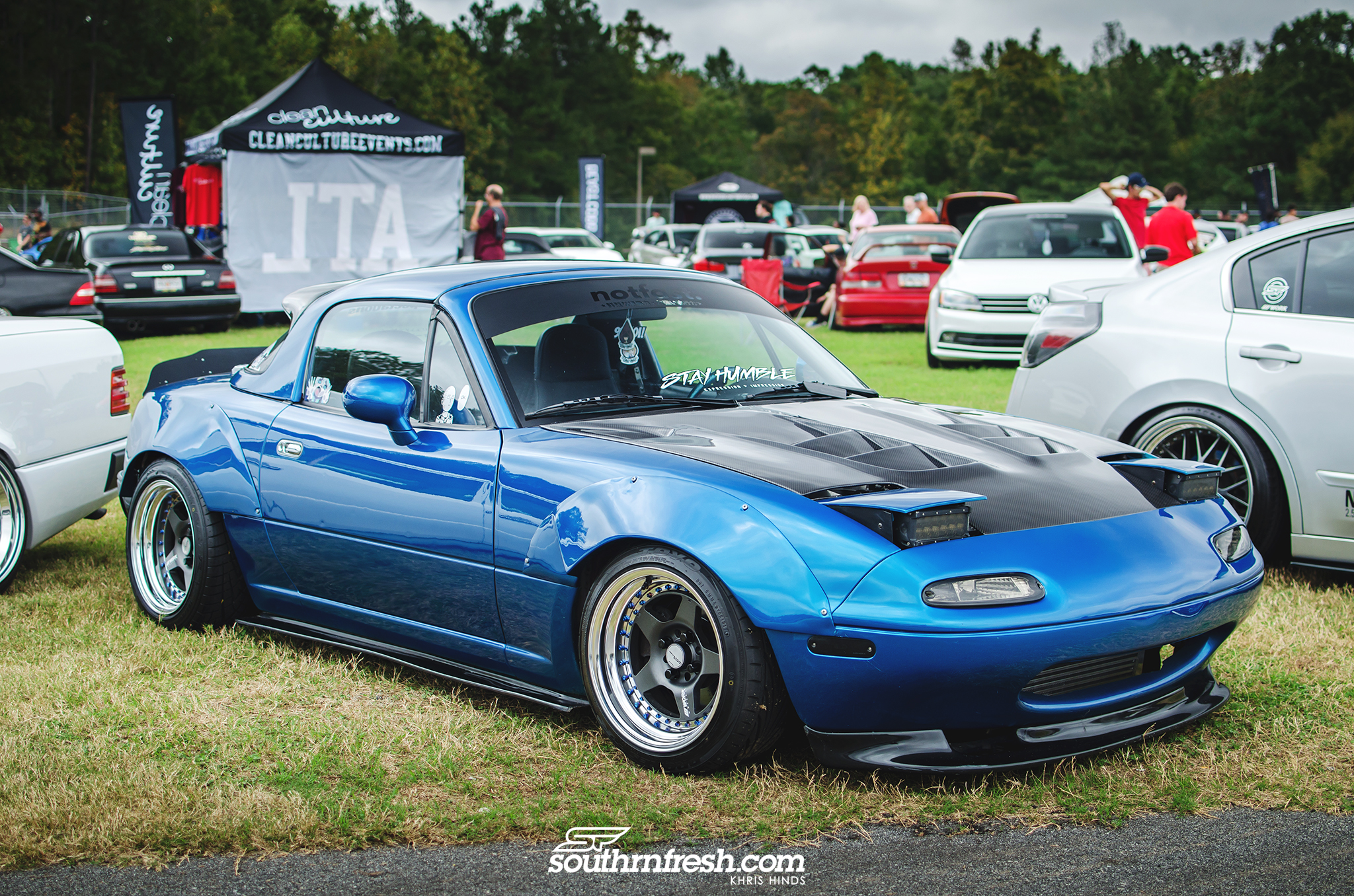 Timothy Long's Mazda Miata took home Top 20.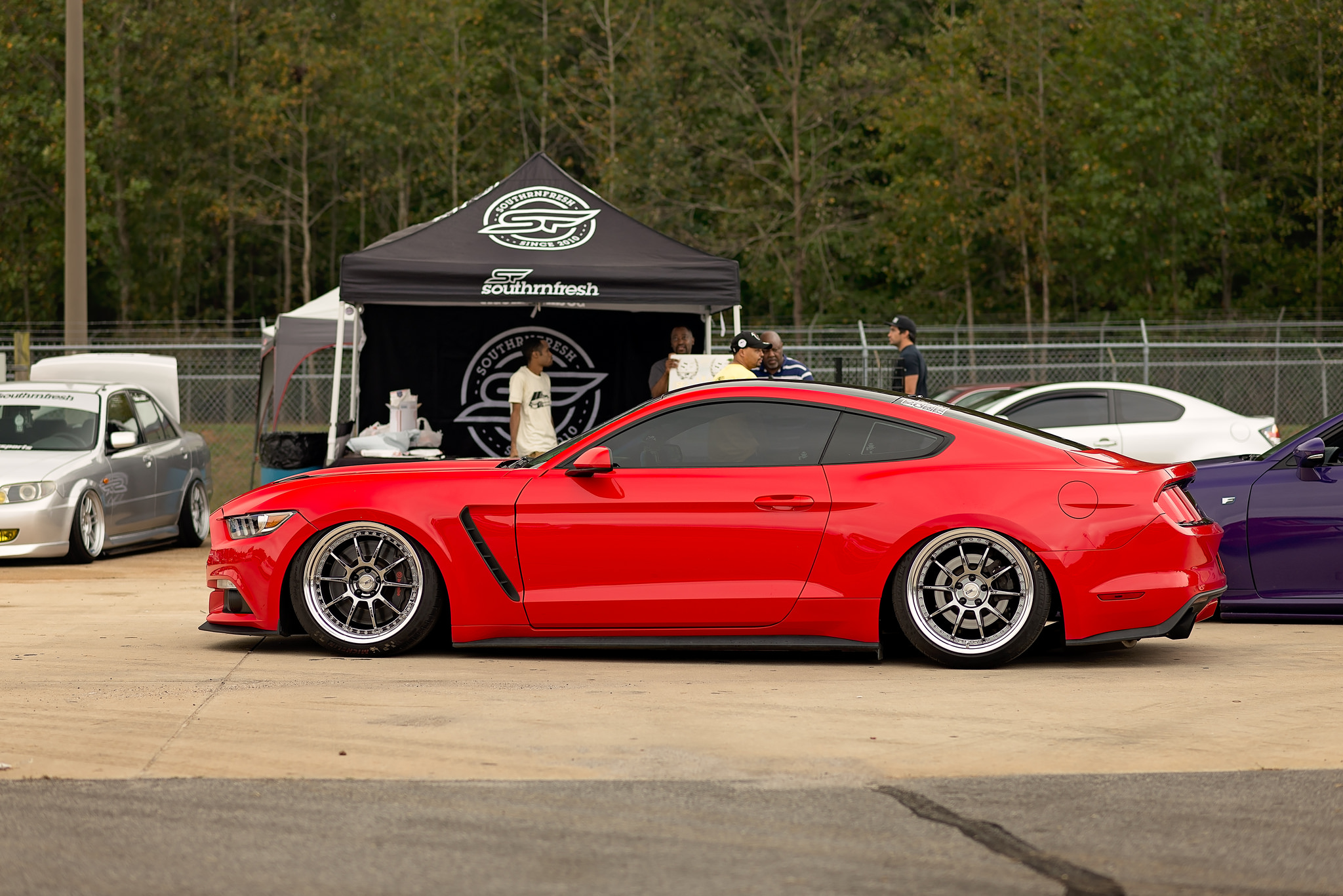 Mike's Mustang GT laid out in front of the booth.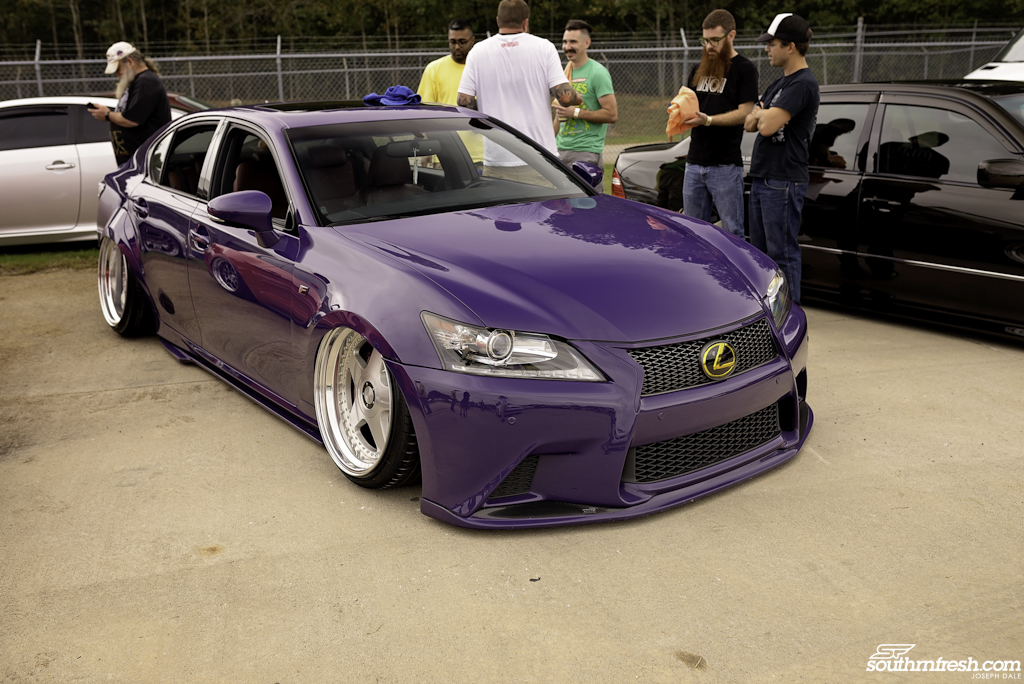 Cliff has been one of our biggest supporters since the day Southrnfresh was created.  So much that people think that his Lexus is owned by myself.  The internet just got familiar with Cliff, but he has been putting together some nice builds for awhile.    He debuted his GS with his wider lips and new body work to tuck the 20″ OZ Futuras.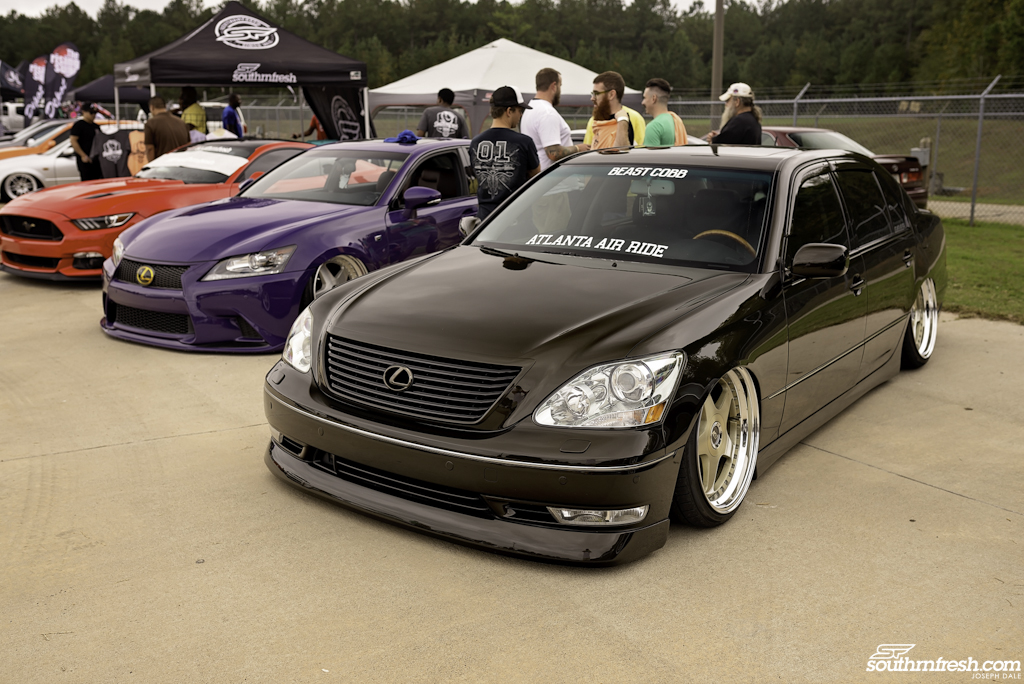 Kurshid has been a big silent part of Southrnfresh's growth the last few years.  Even though he does not get behind the camera as much any more.  He is a key factor of Southrnfresh's growth.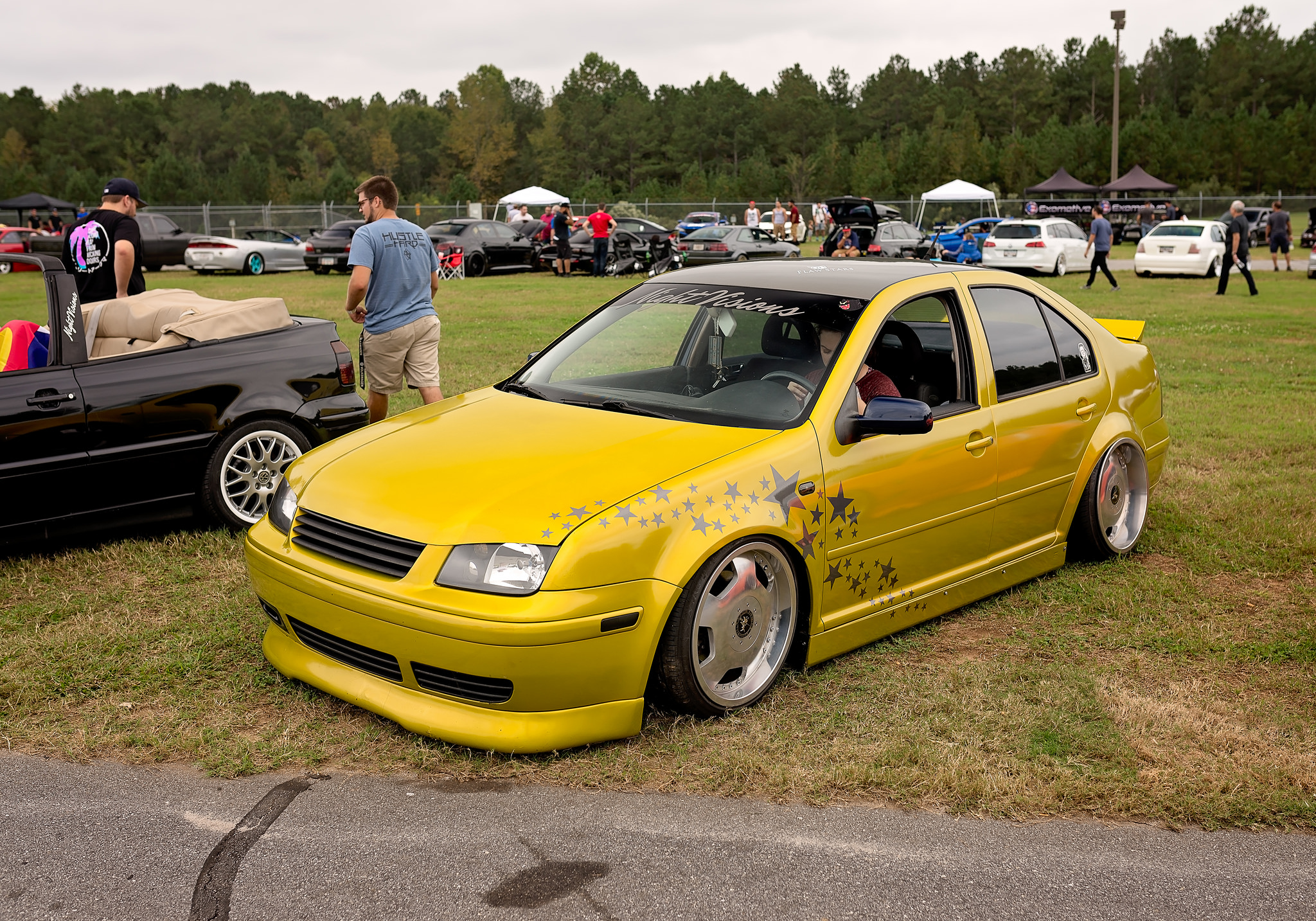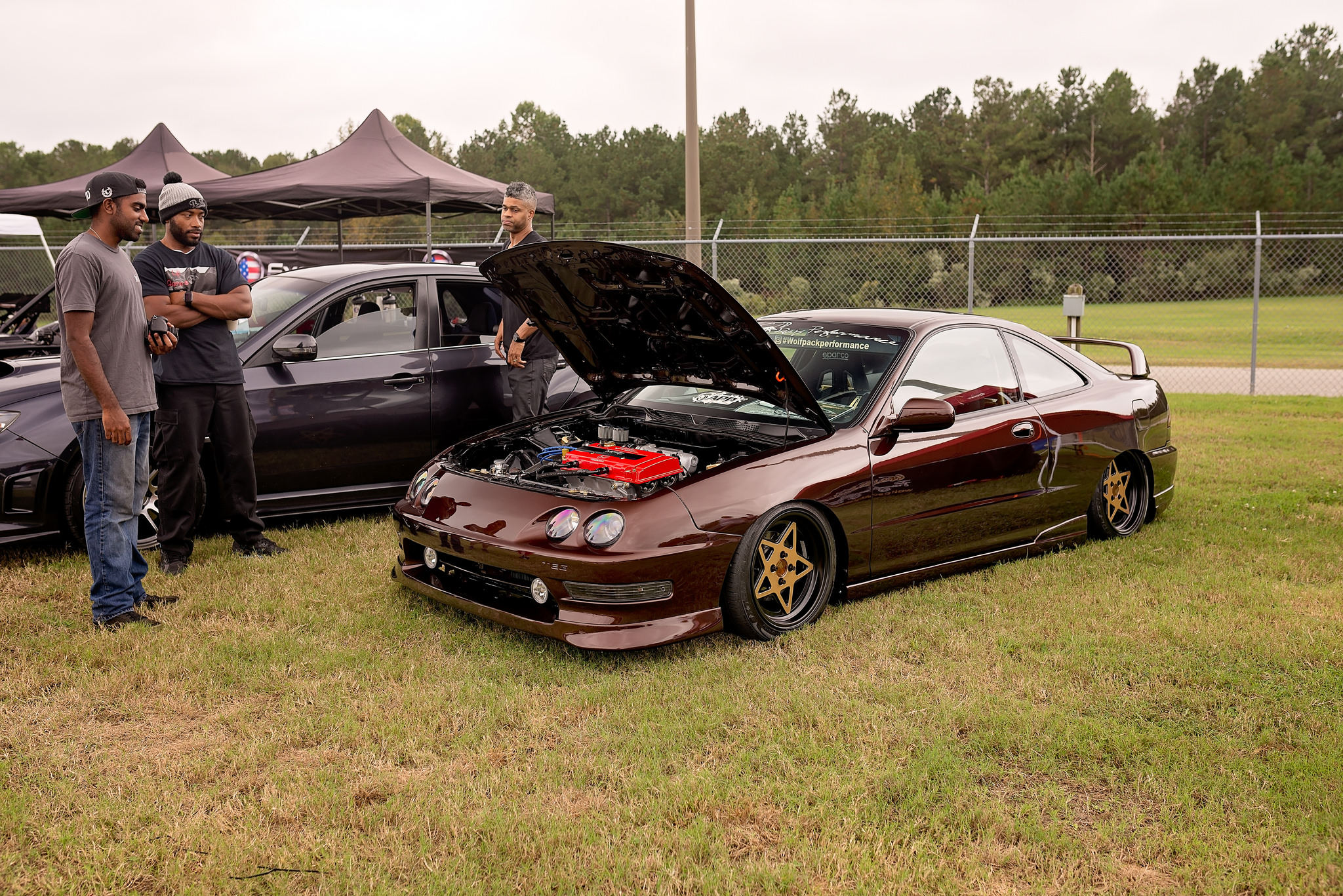 Jarrod from Wolfpack Performance and his Integra took home Top 20.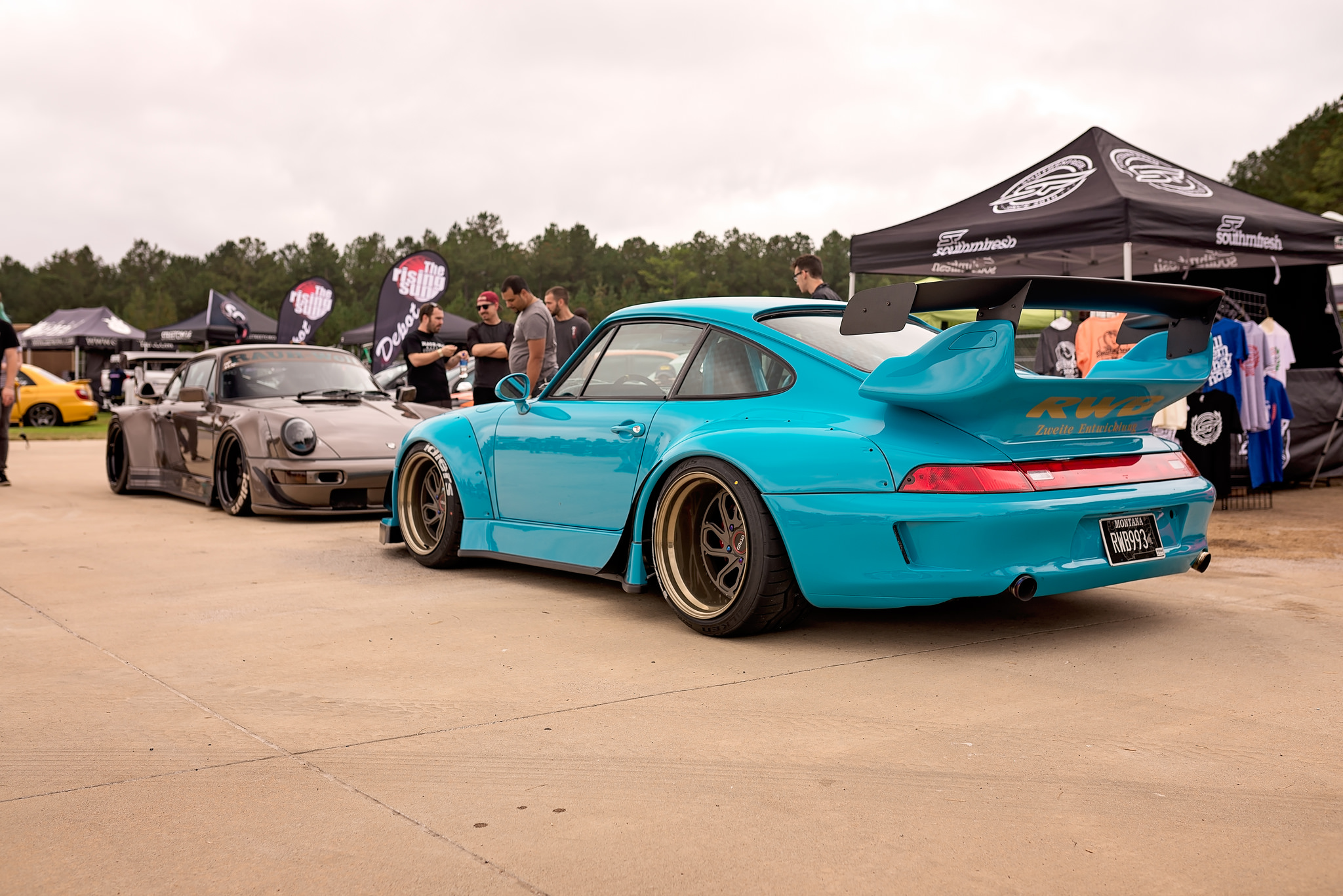 It was an honor to have two of the latest Rauh Welt cars come out to SF6.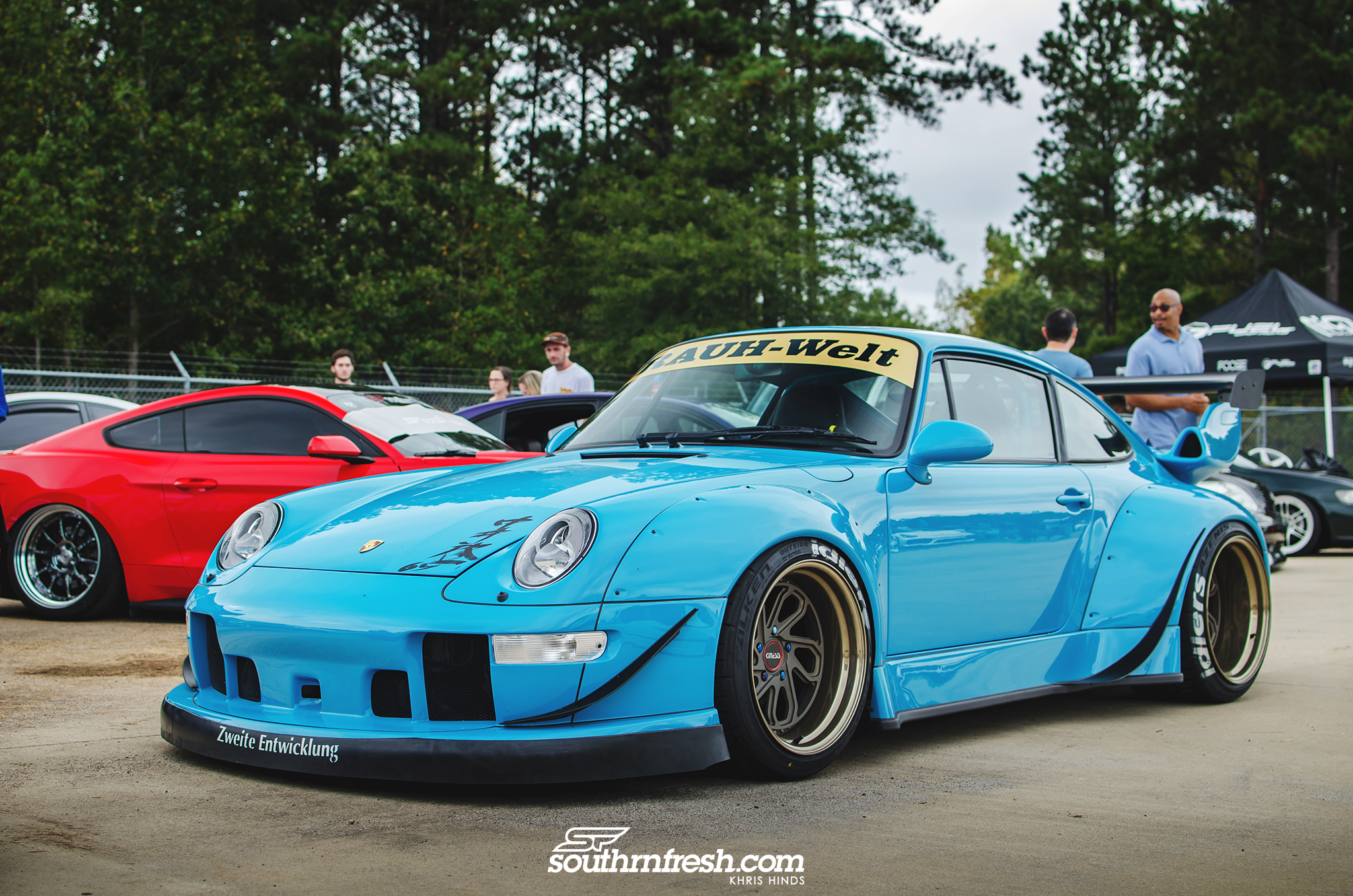 I had heard that there was a new RWB being built the week before our event.  And I had reached out to a few friends that knew the owner.  And had invited them to bring the car out if possible.  Bryson from Atlanta Classic Livery got the guys to bring the cars out for the afternoon.  Pictured above is Allen Yangs RWB SHINGEN was fresh out of the shop.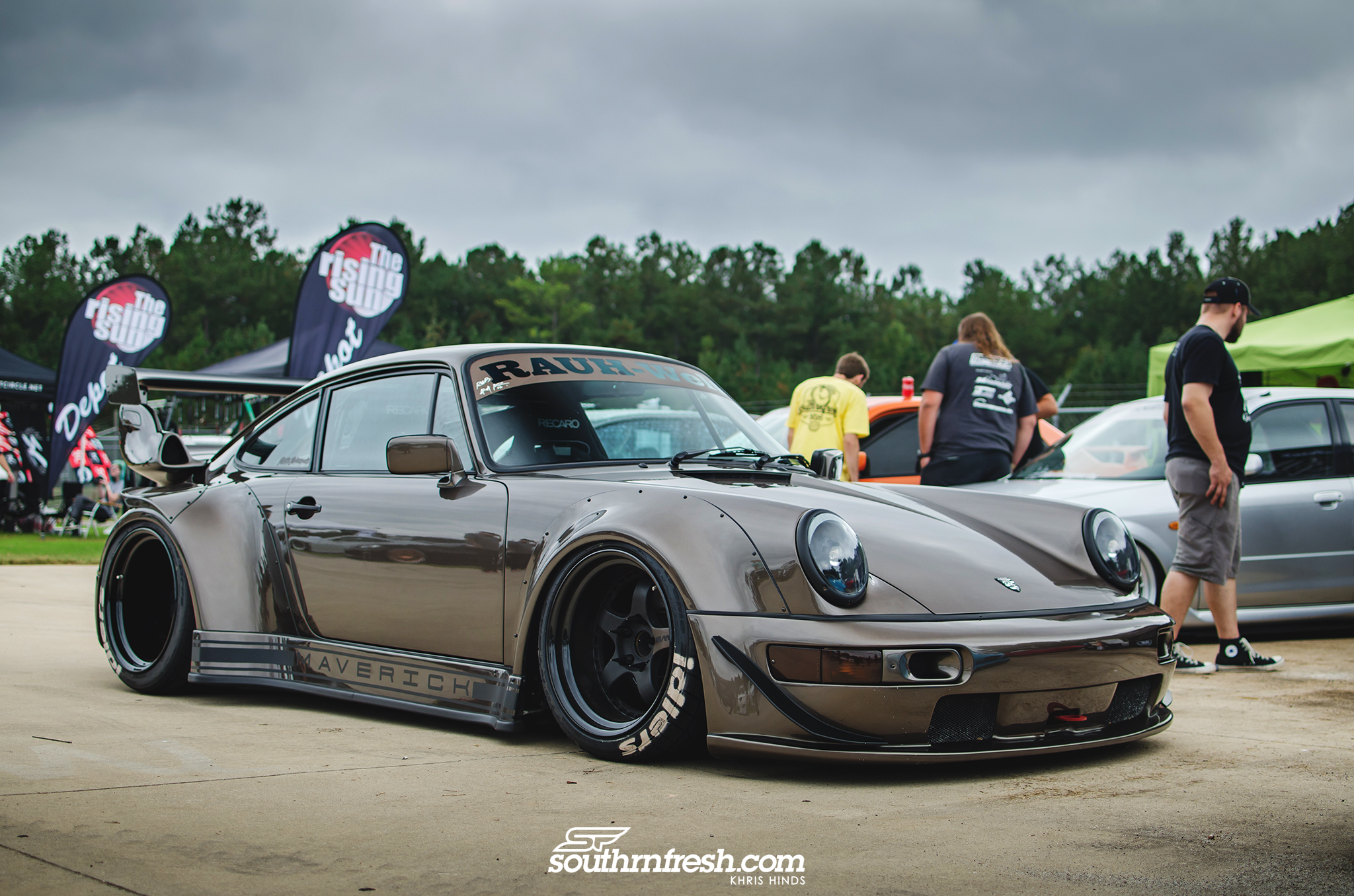 Misfit Motorsports bagged RWB MAVERICK all the way from North Carolina.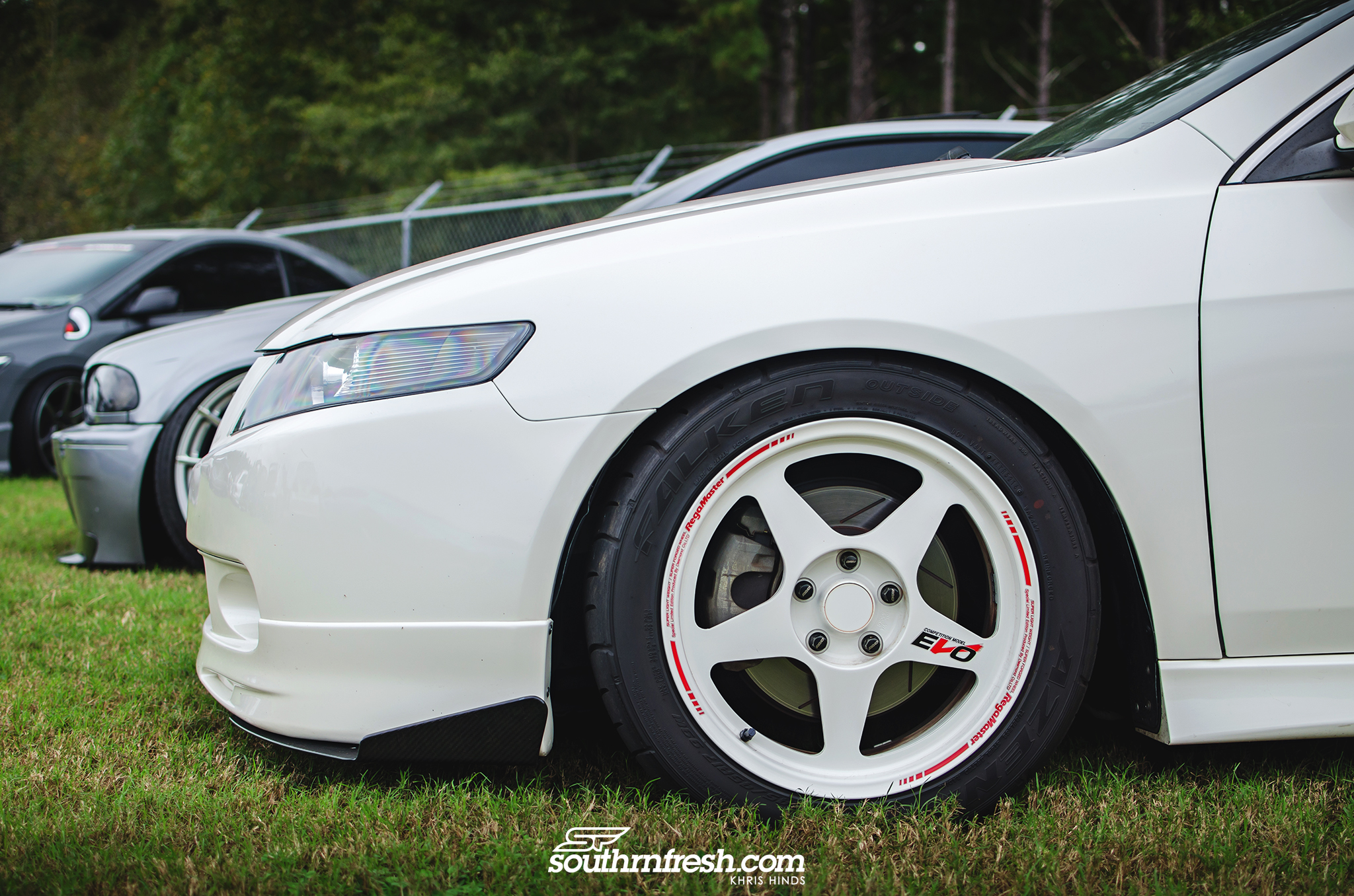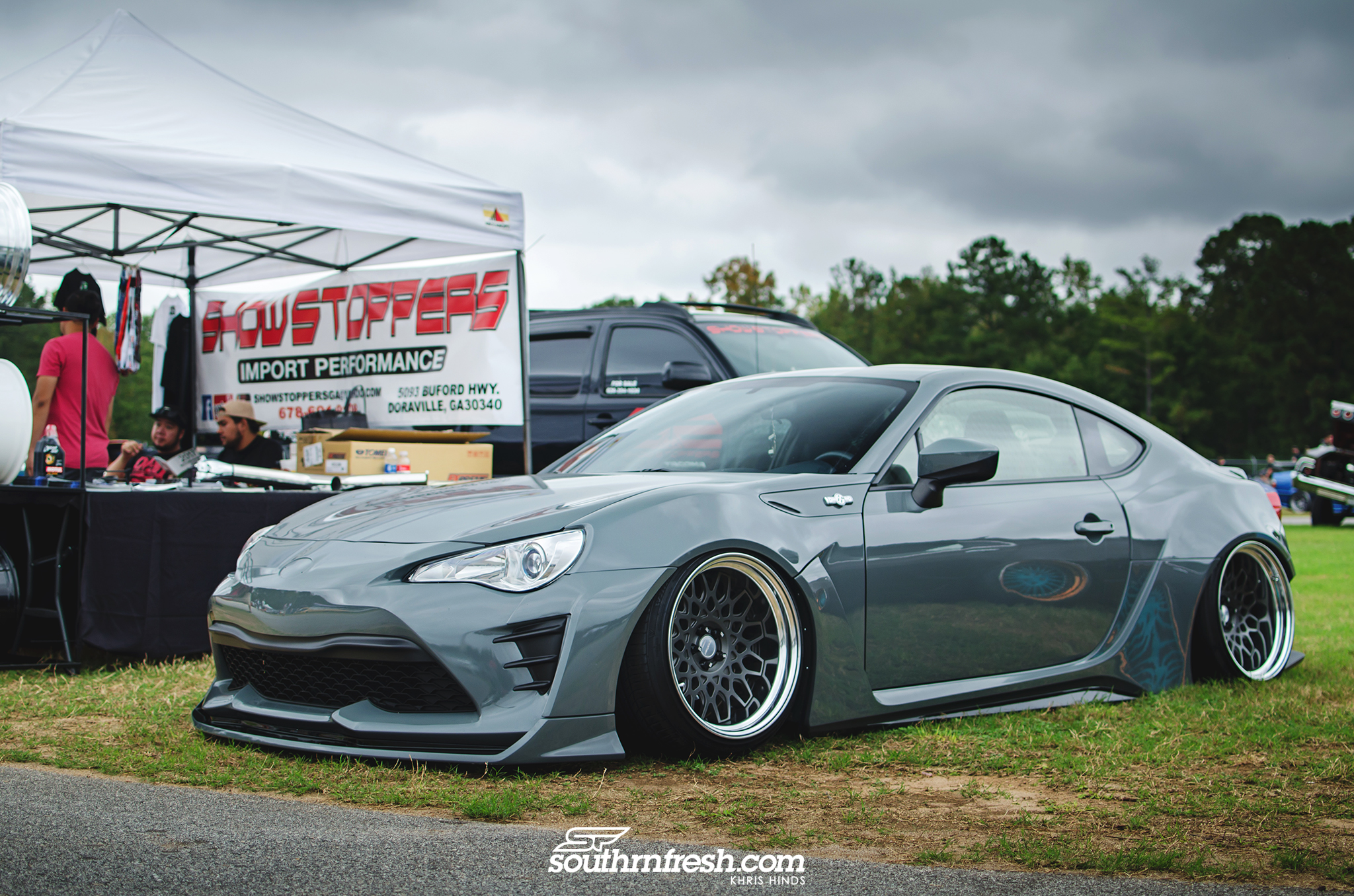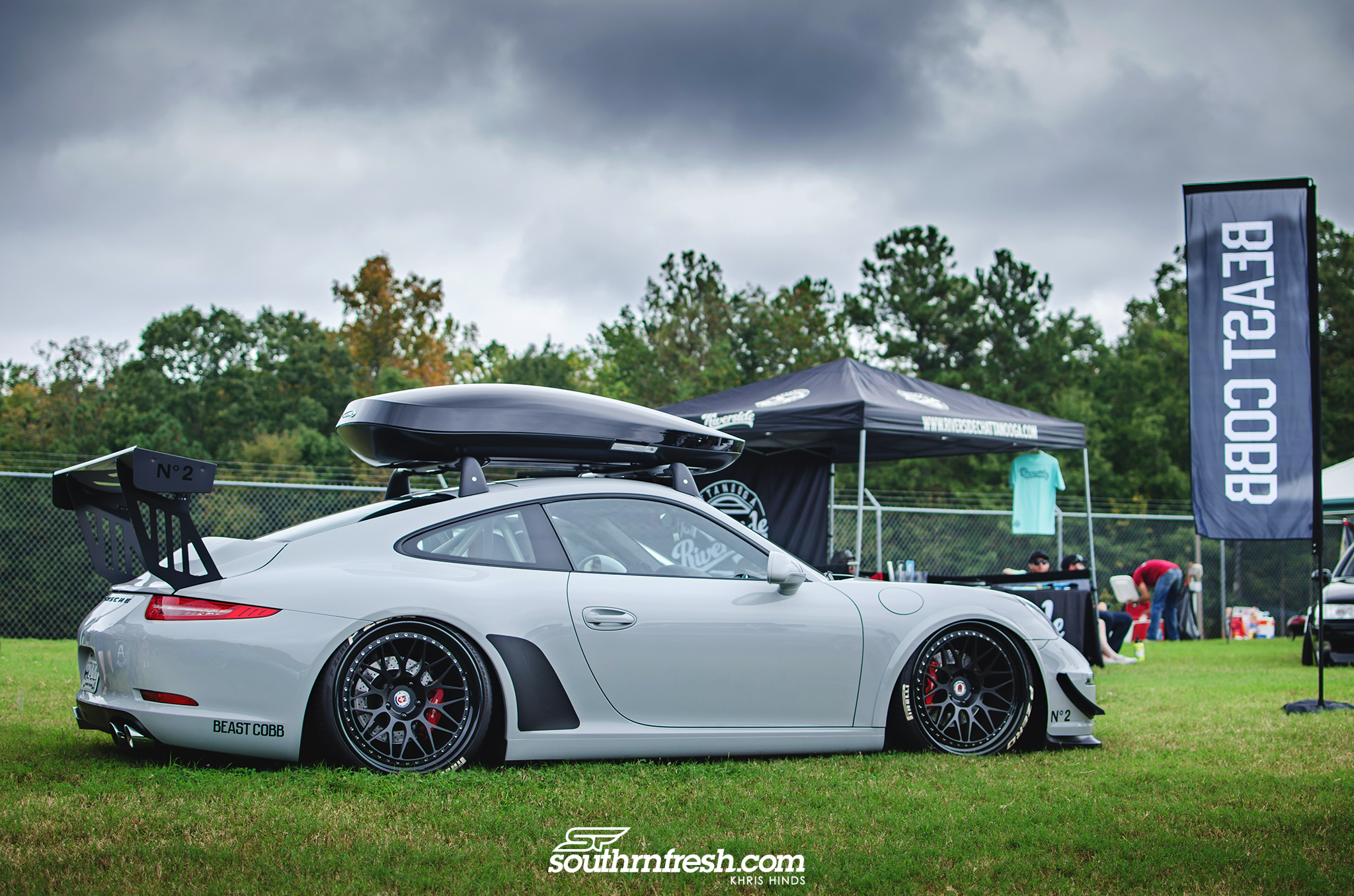 Whats a show without Dan's Porsche and BEAST COBB..?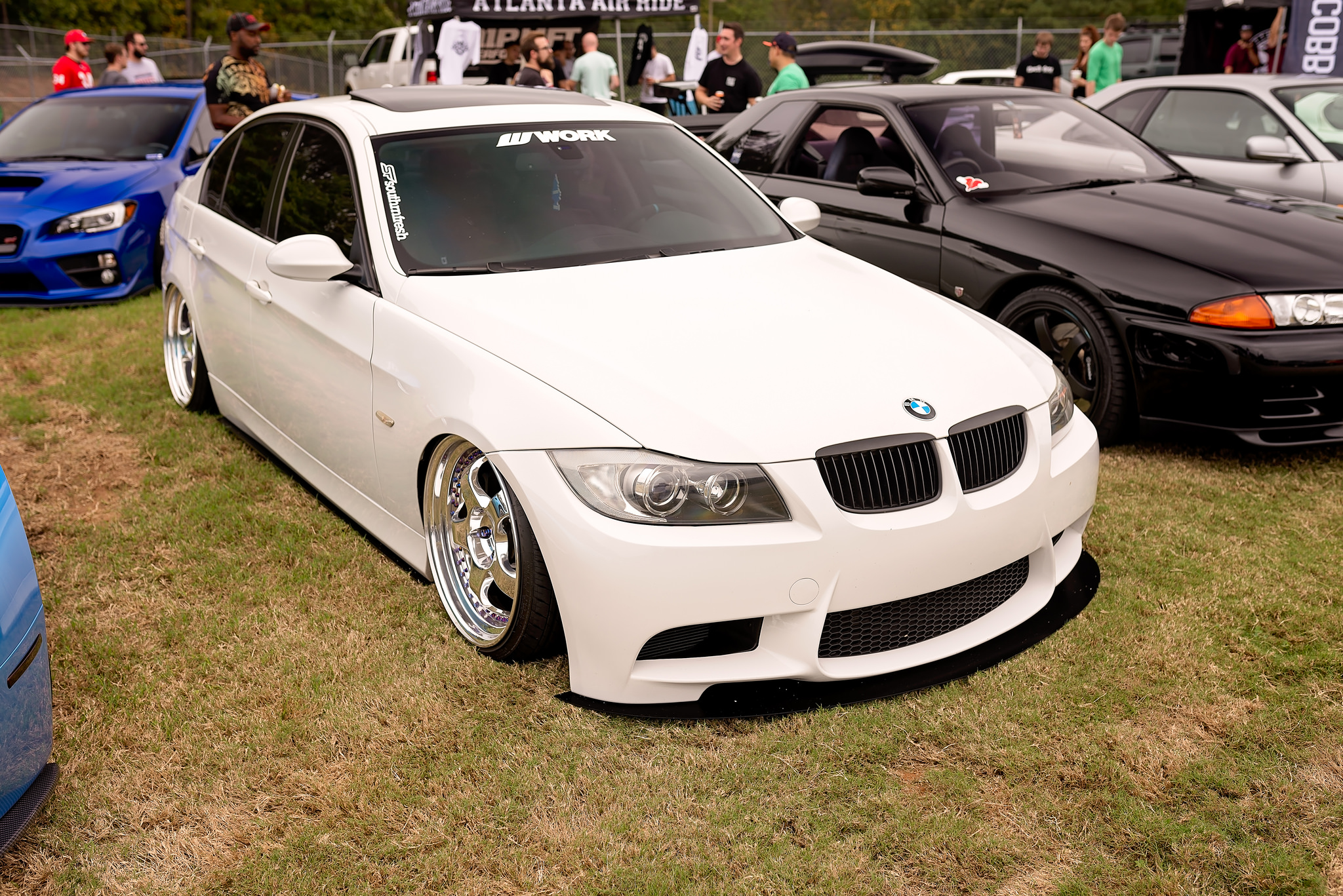 Josh Berger's BMW M3 Sedan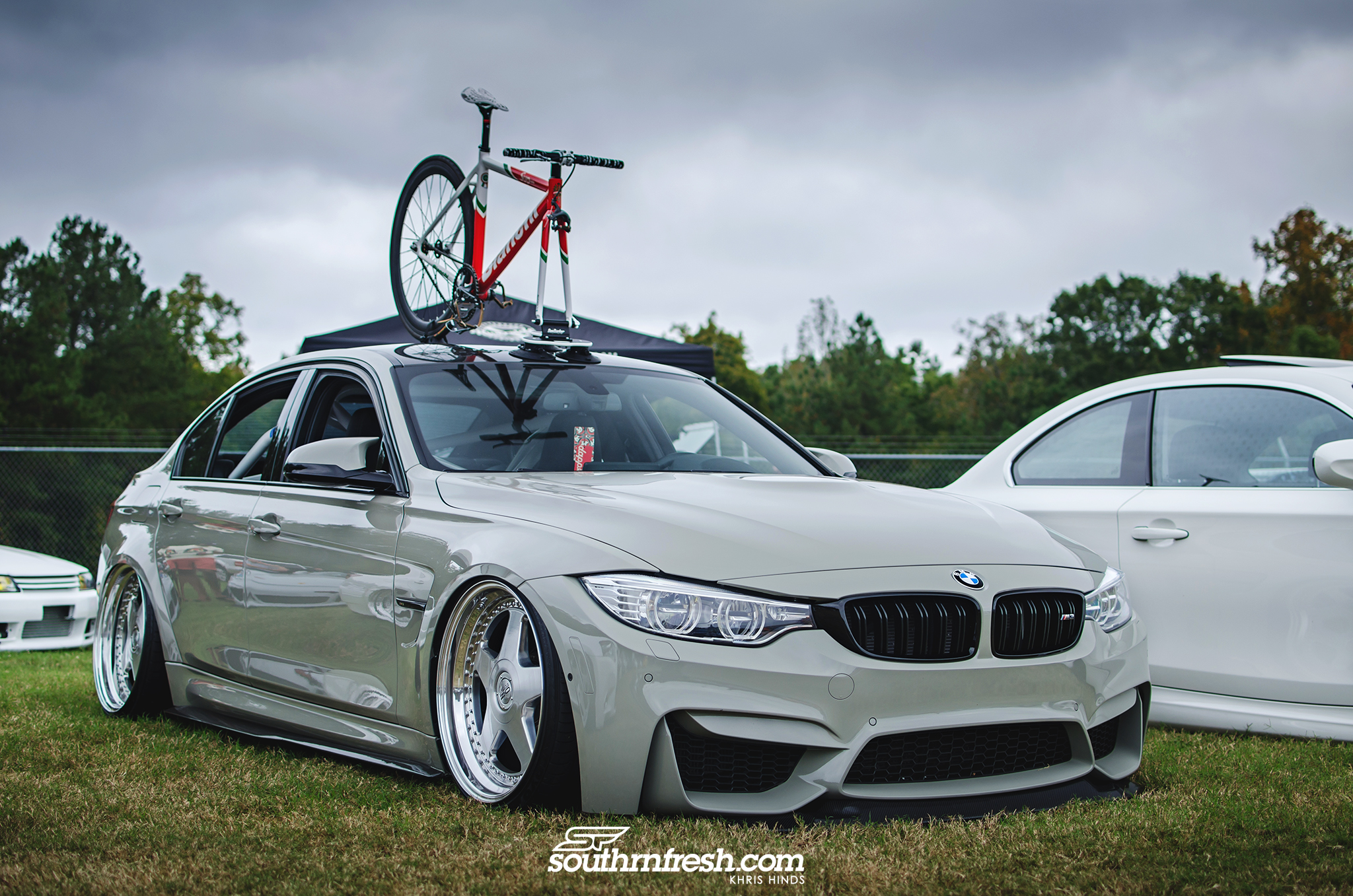 Kevin's M3 took home Top 20 also.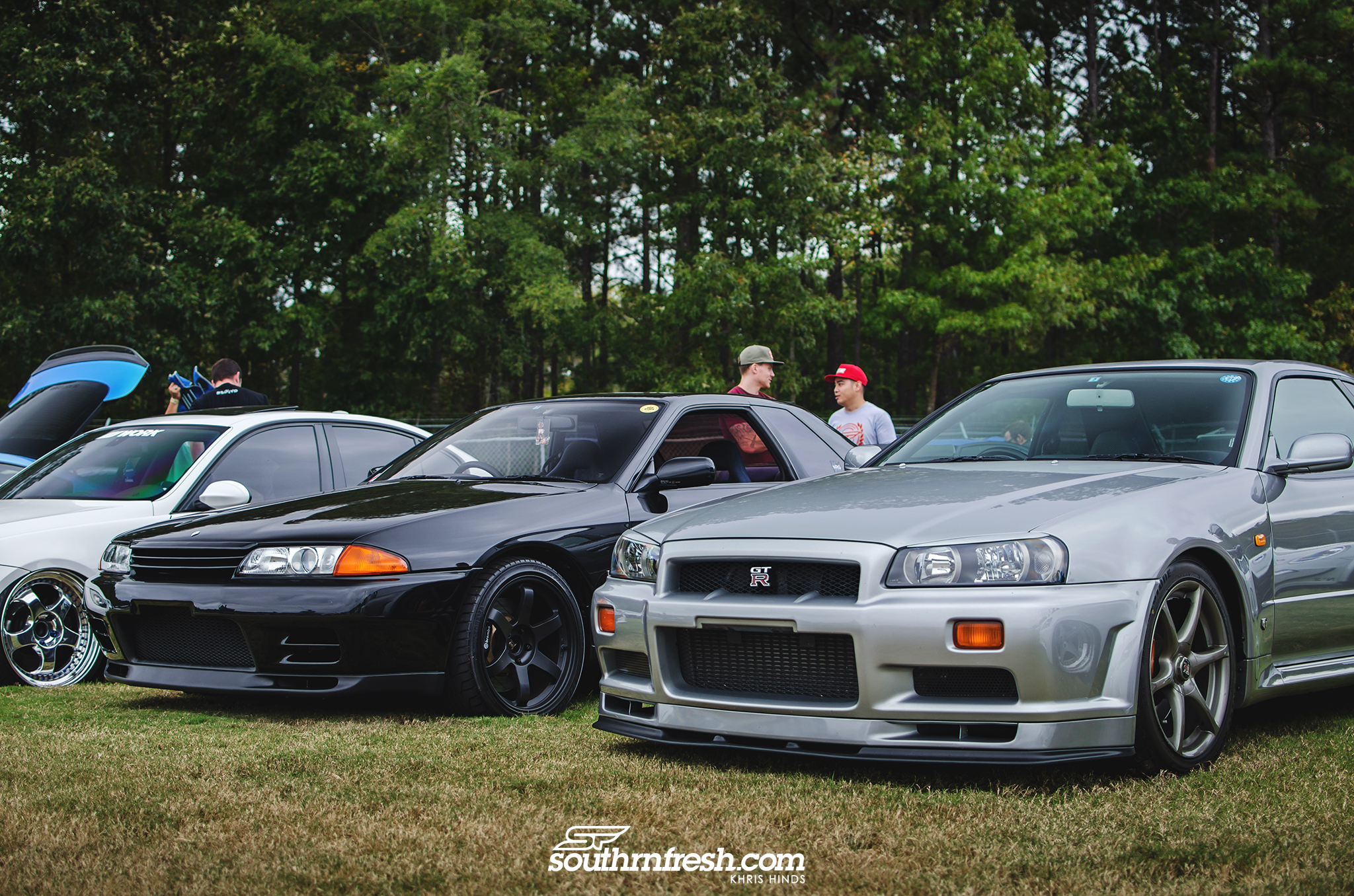 Kevin Lu' s Skyline R34 GTR and Andrew Nguyen's R32 GTR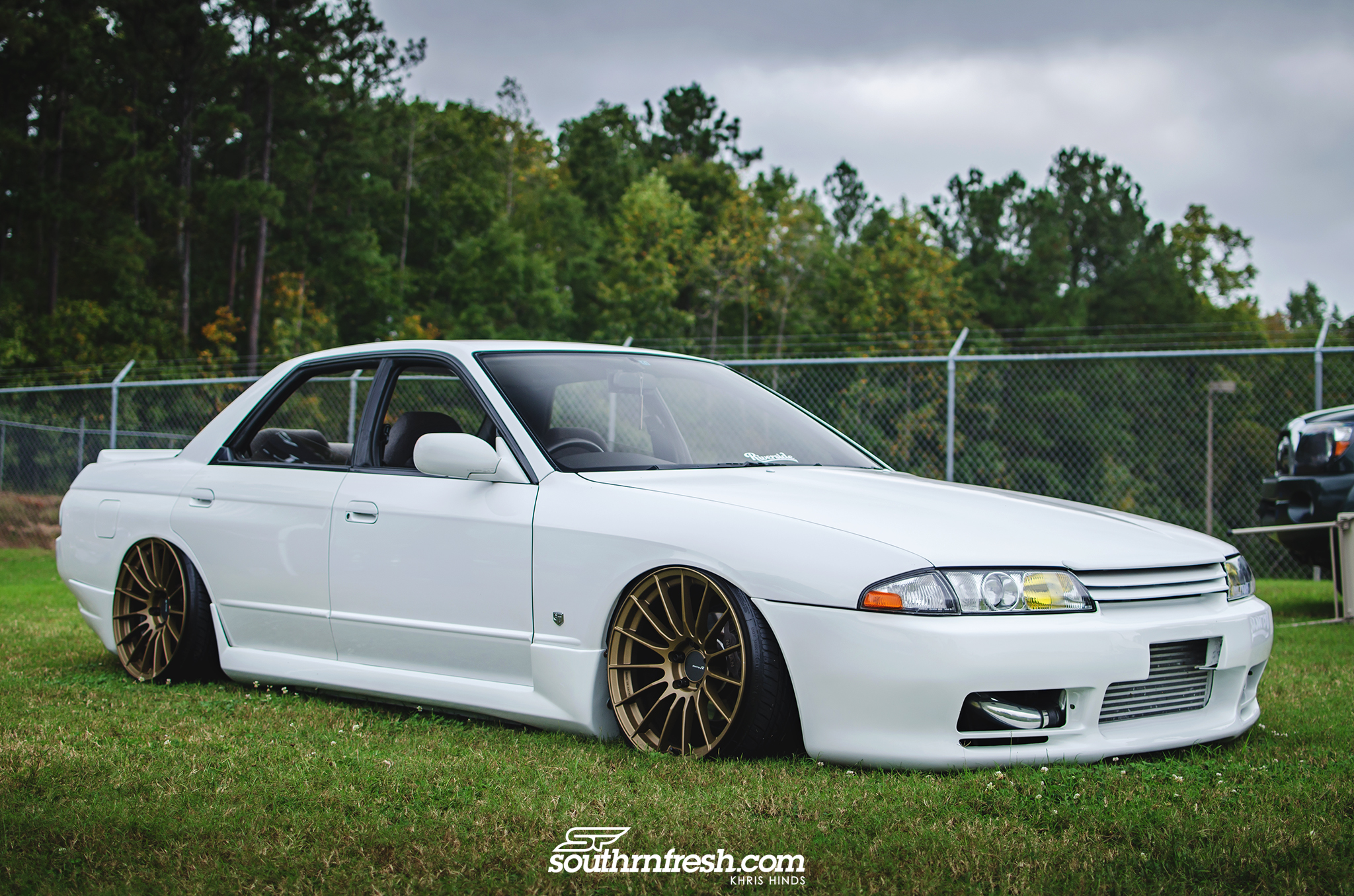 CJ Gann's R32 GT-S.  Back in 2012 Cj made the trip down to our Import Alliance pre-meet.  And since then he has made it a habit to attend all of our events.  I hold him responsible for bridging the gap between us and our Chattanooga family.  Check out CJ's feature back in 2012 TROLL PATROL MIATAS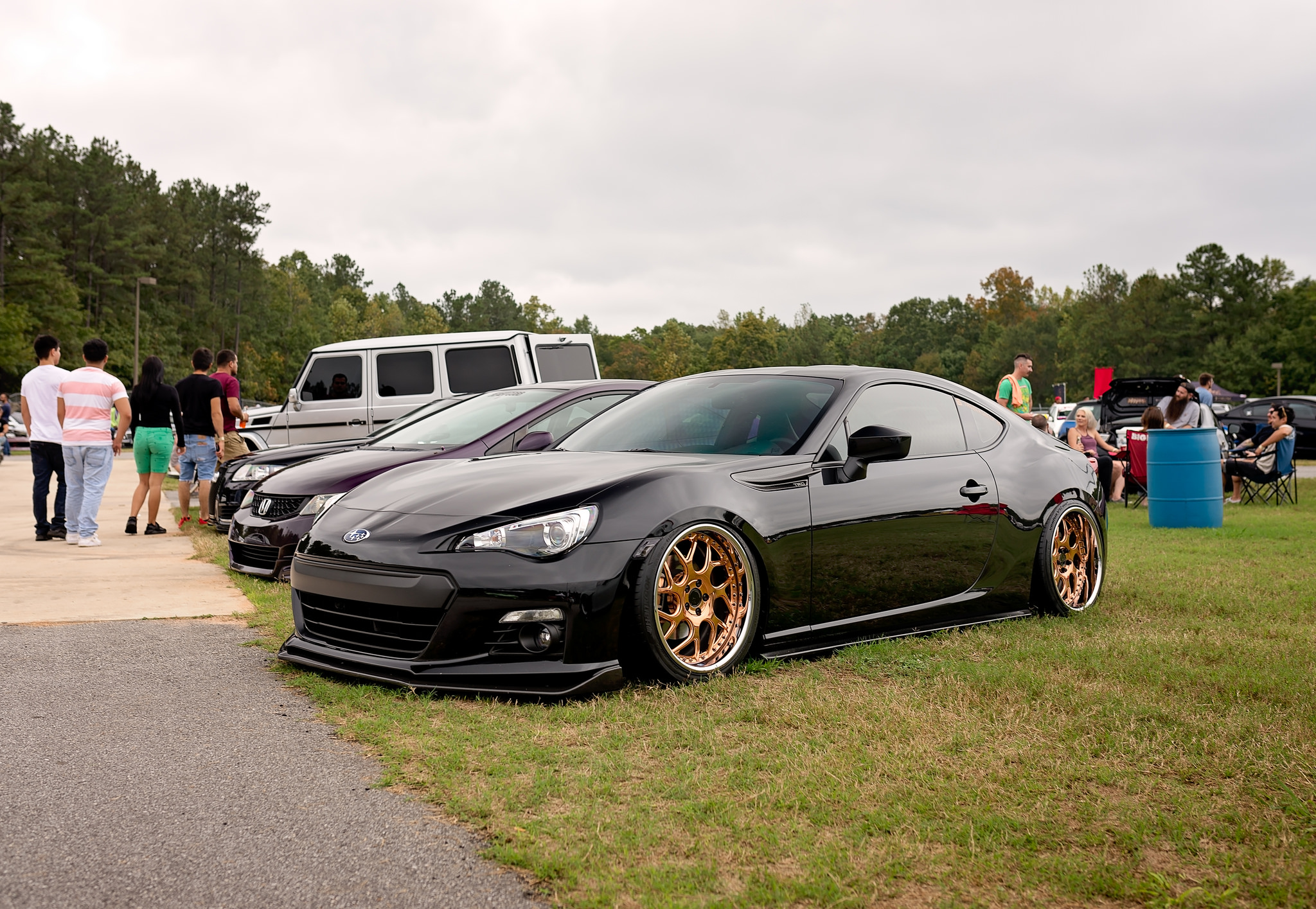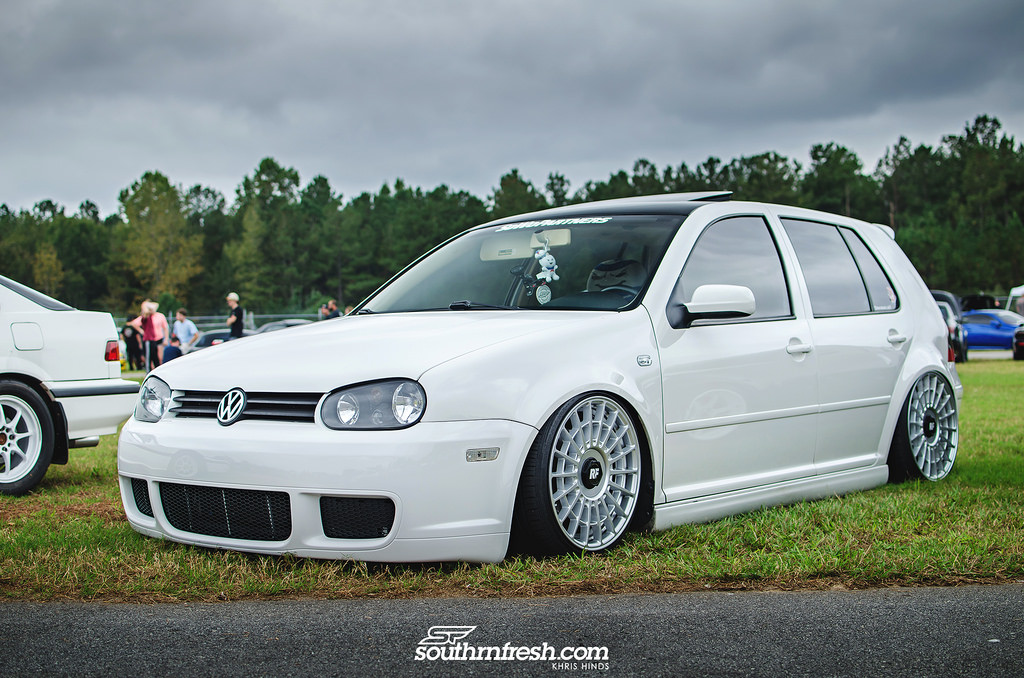 Will Bofill's VW Golf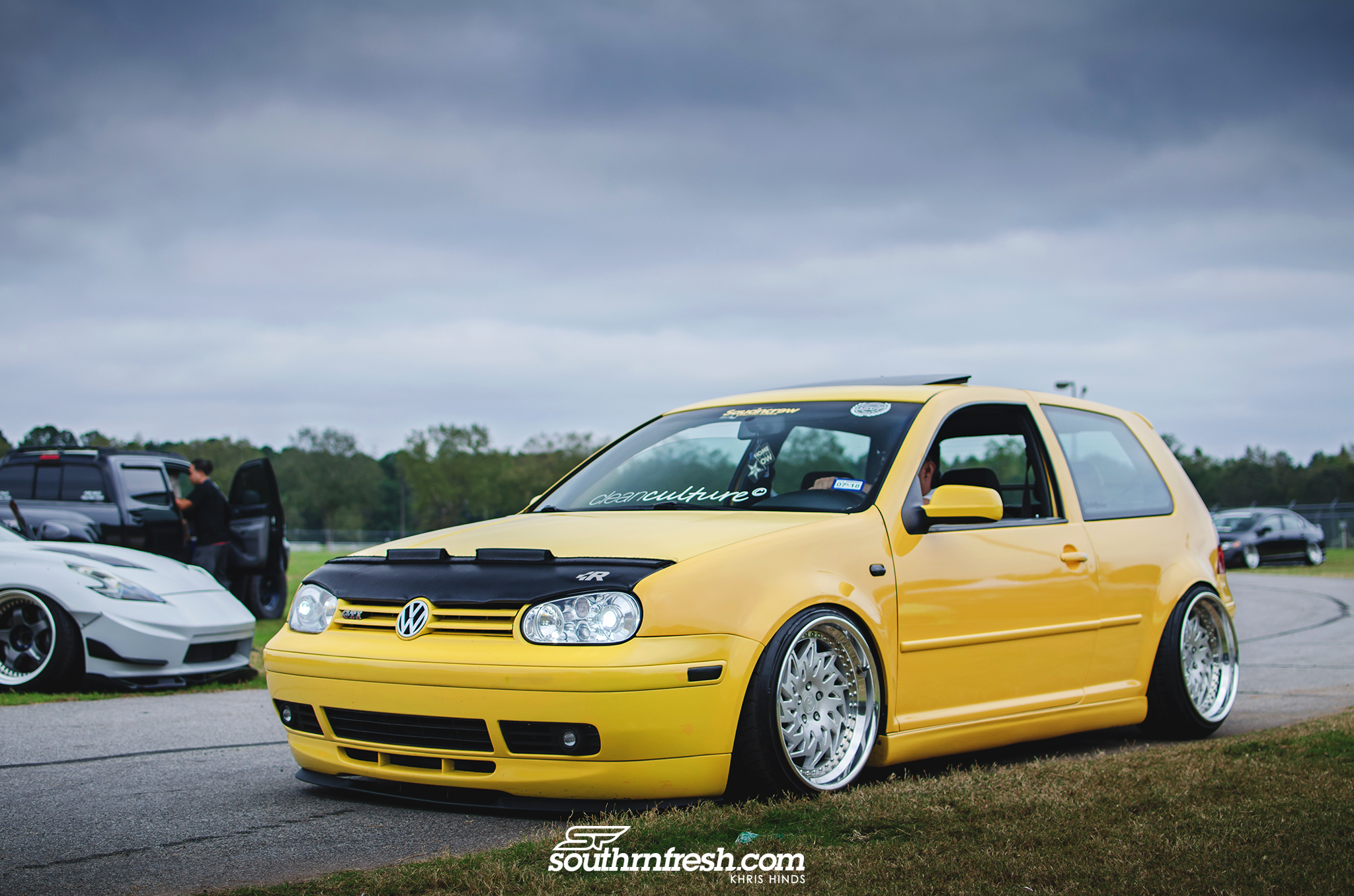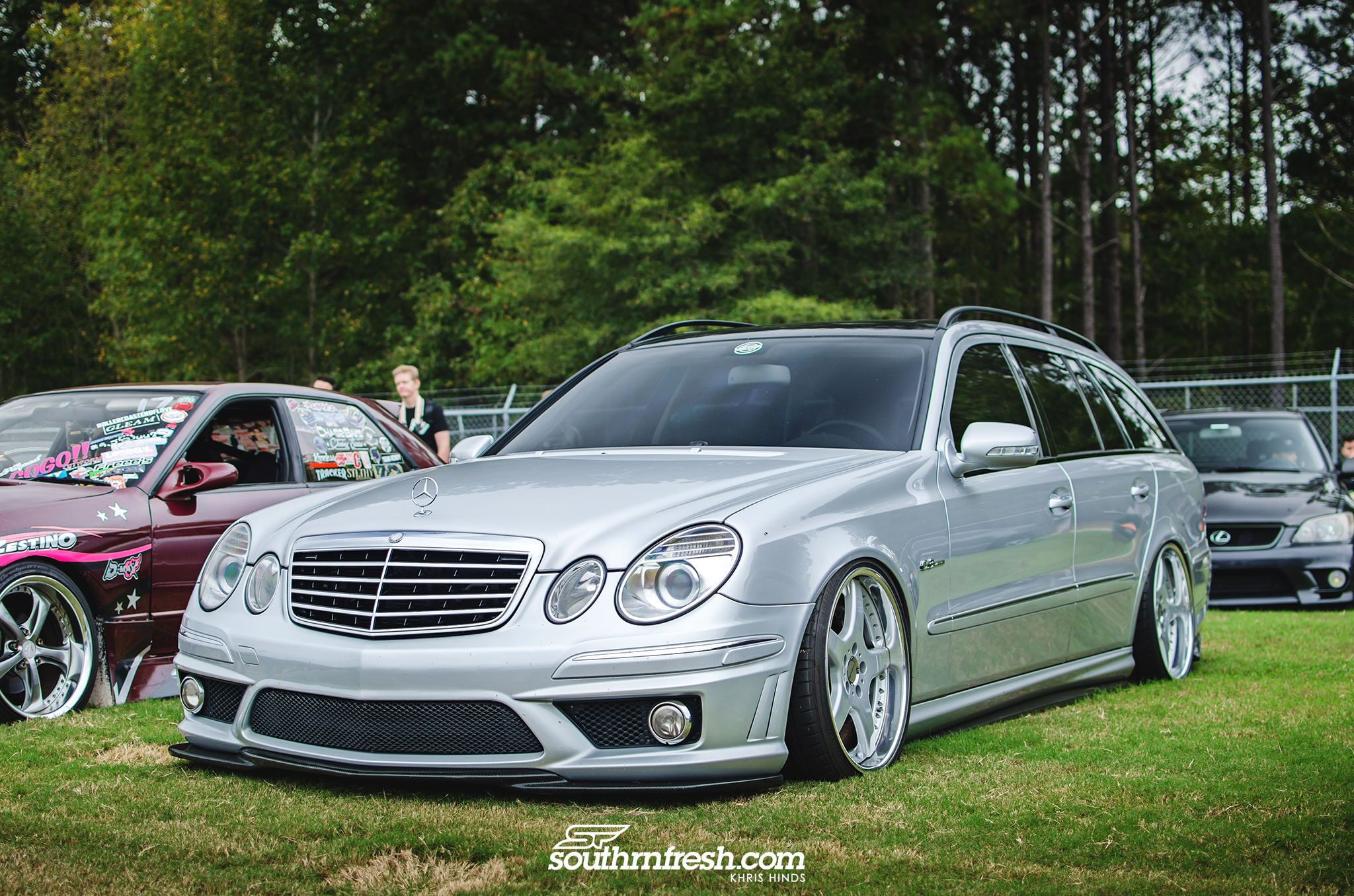 Johnny Le's E63 AMG wagon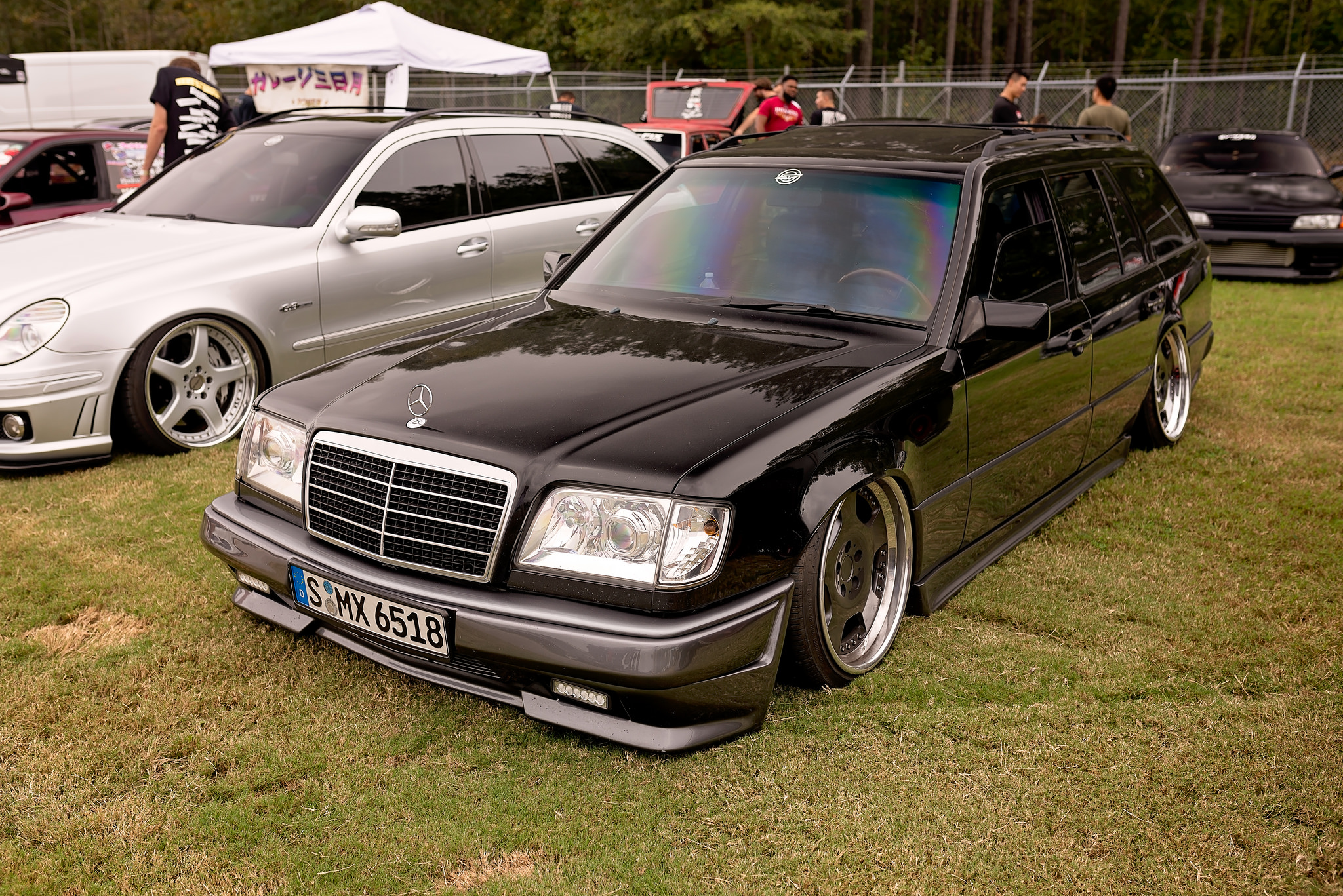 Johnny's other Merecedes Wagon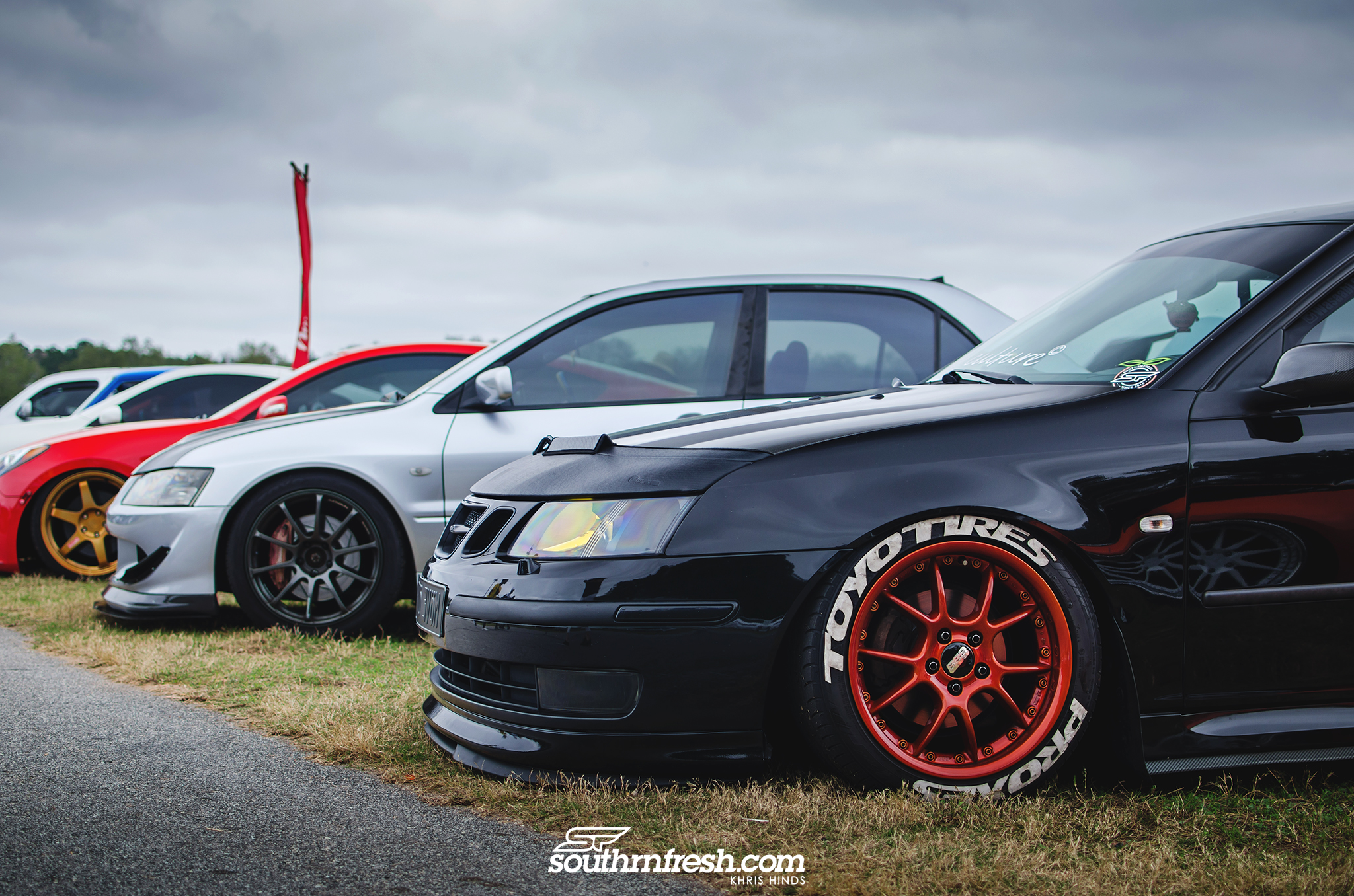 CP Pham's Saab 9-5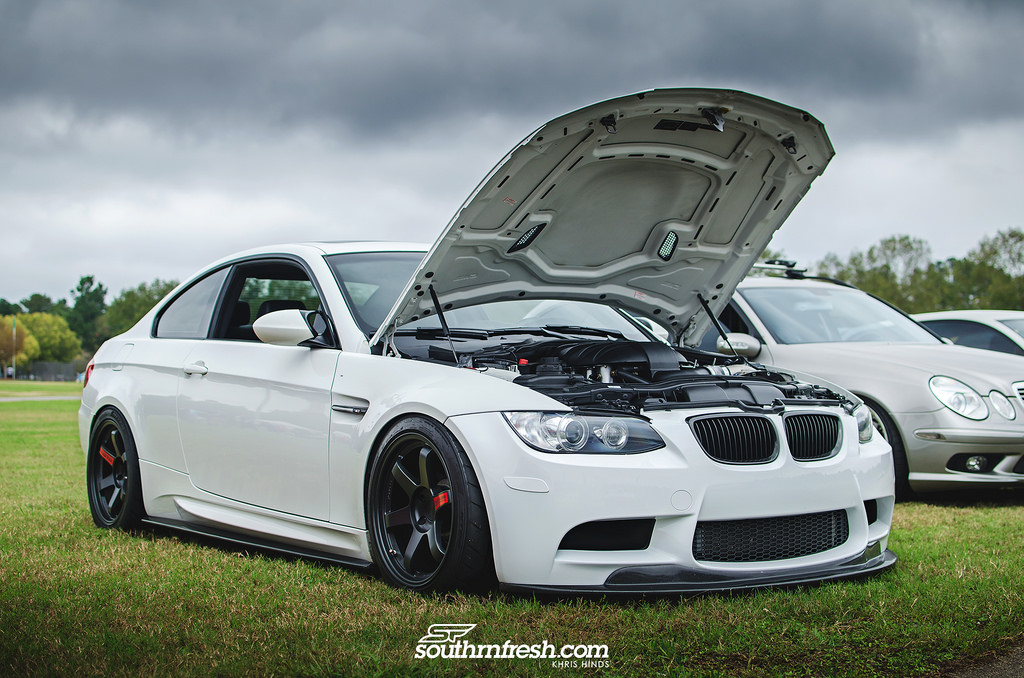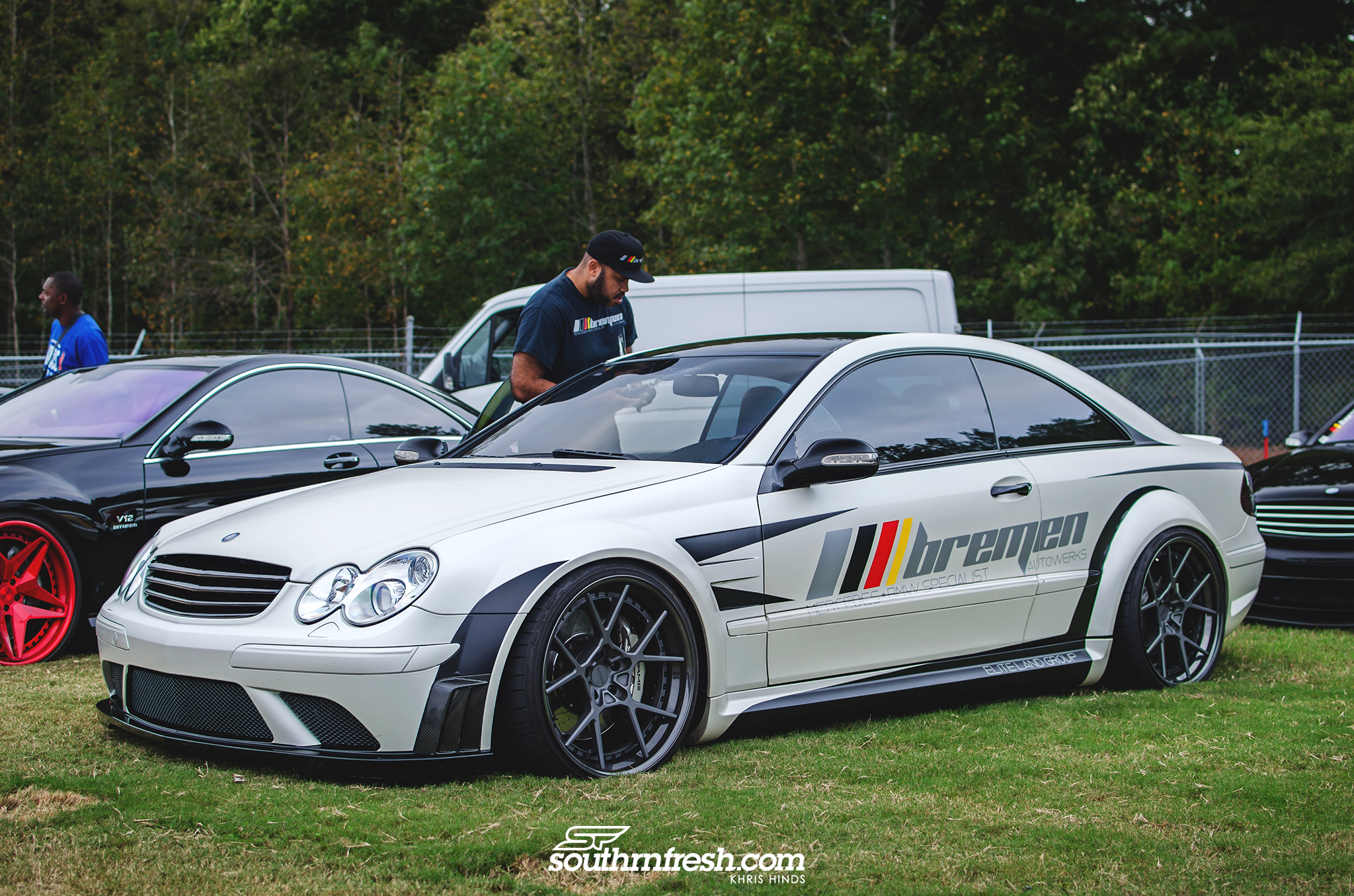 Jeremy owner of Bremen Autowerks and his CLK AMG Black Series.  Bremen specializes in German automobiles and can do just about anything from Maintenance to a complete rebuild.  And they offer some of the best prices on high quality work.  They came through big and partnered up with MHT WHEELS  and raffled off a set of their wheels.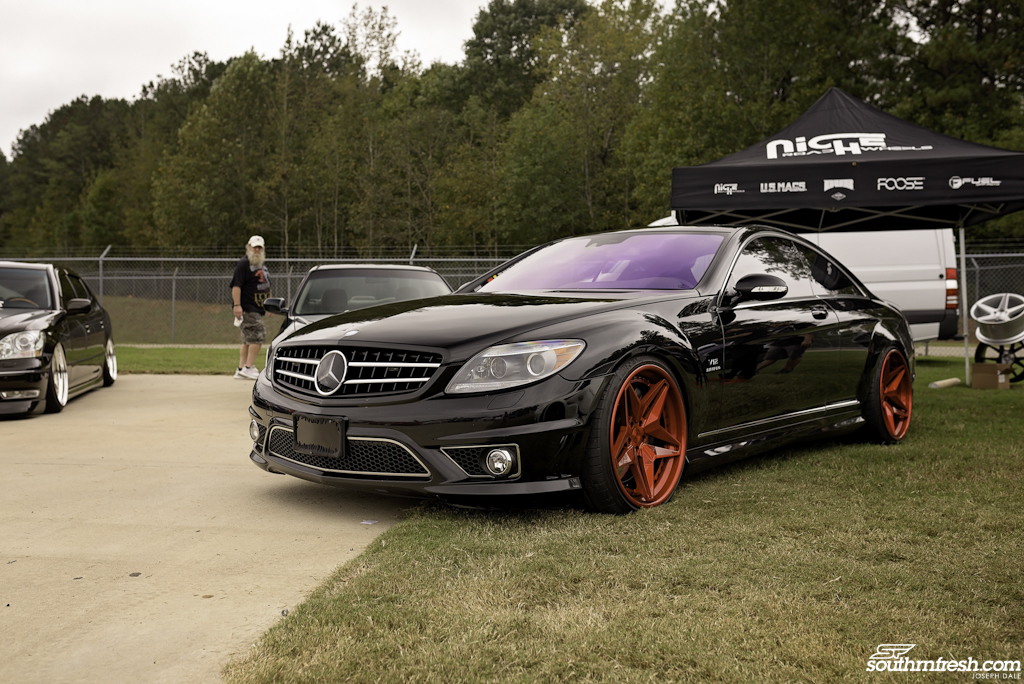 Bremen Autowerks Mercedes CL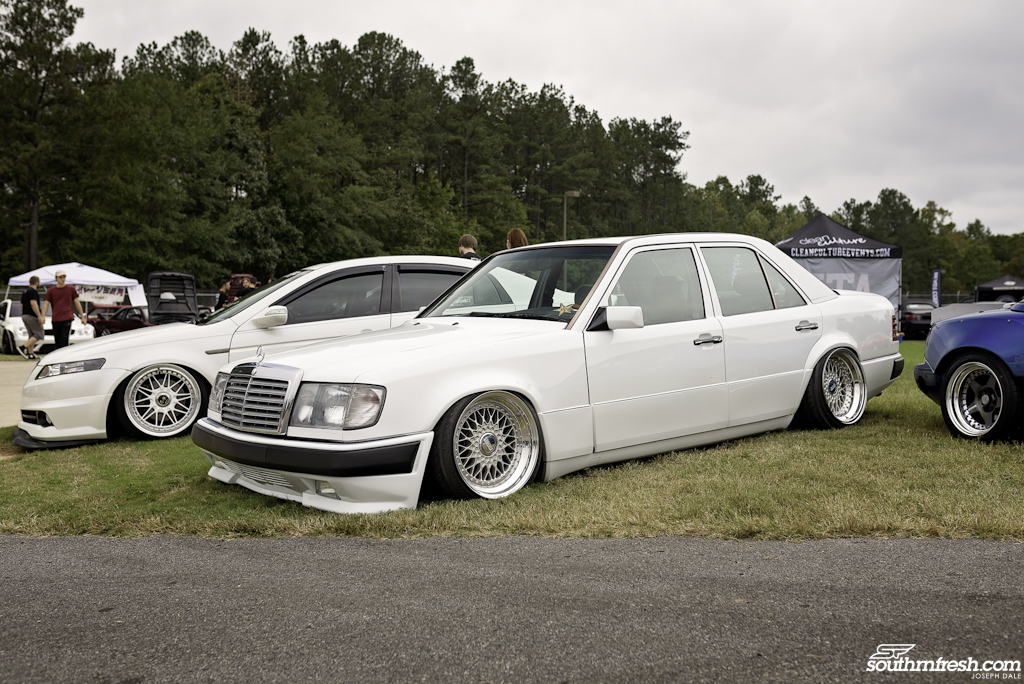 Another Bremen Autowerks car, owned by Manny.  Completely redone inside and out new paint and interior.    We featured the car years ago, but it has gone through a refresh since then.  Manny's Mercedes 300D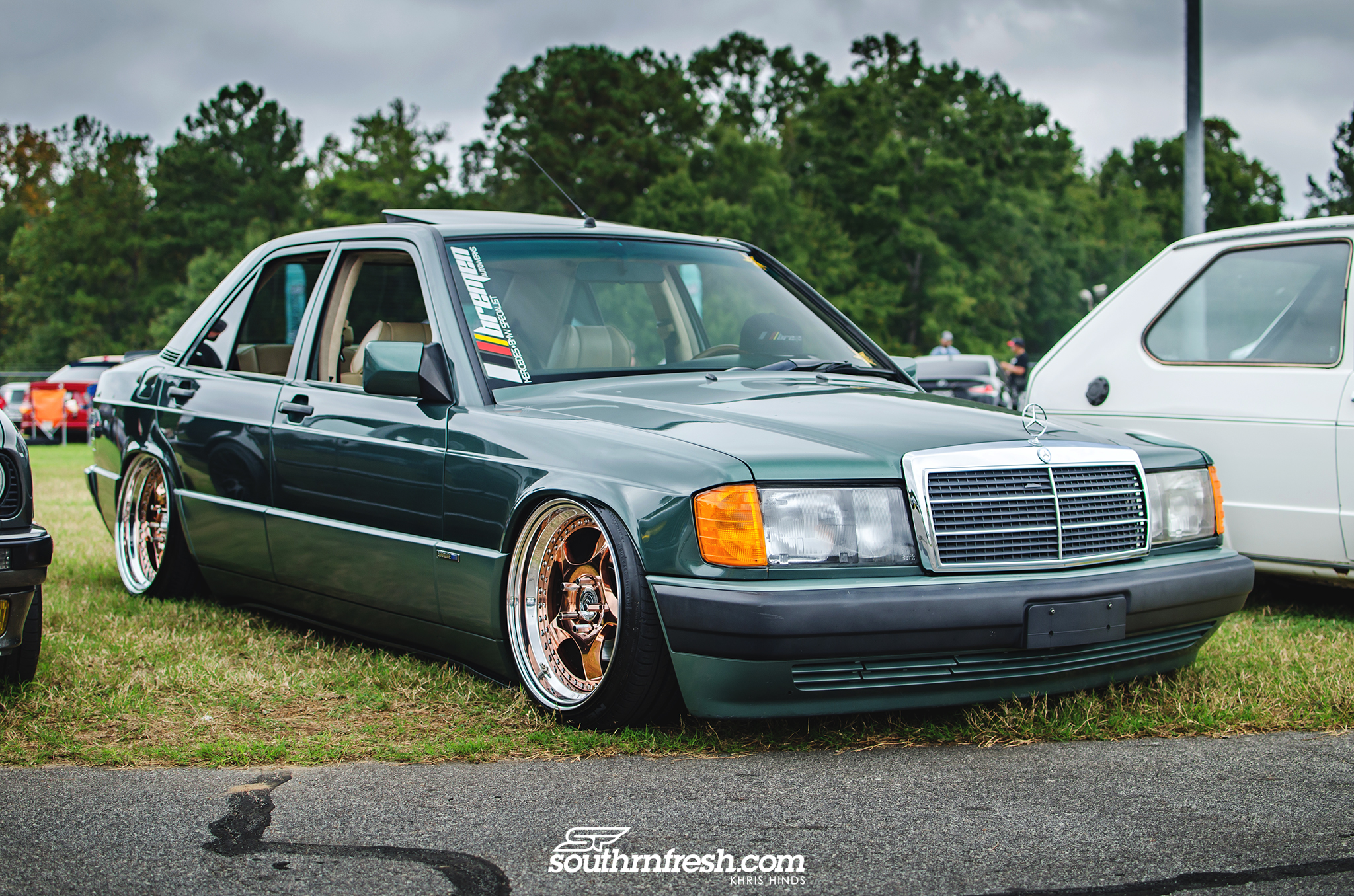 Big Jake's C Class, put together by Bremen Autowerks.  reworked interior, paint and air suspension.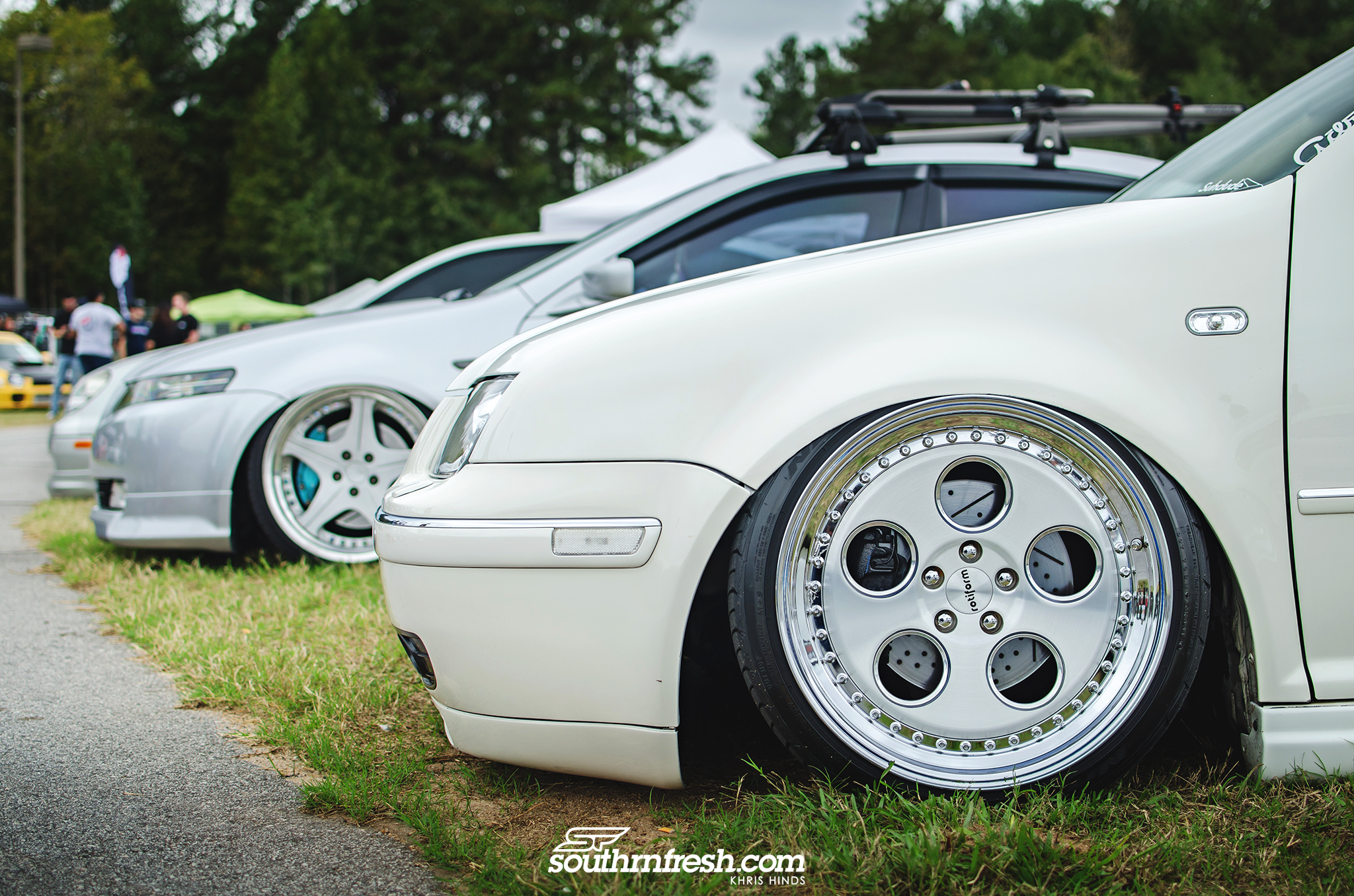 Brandon Smith's Jetta MK5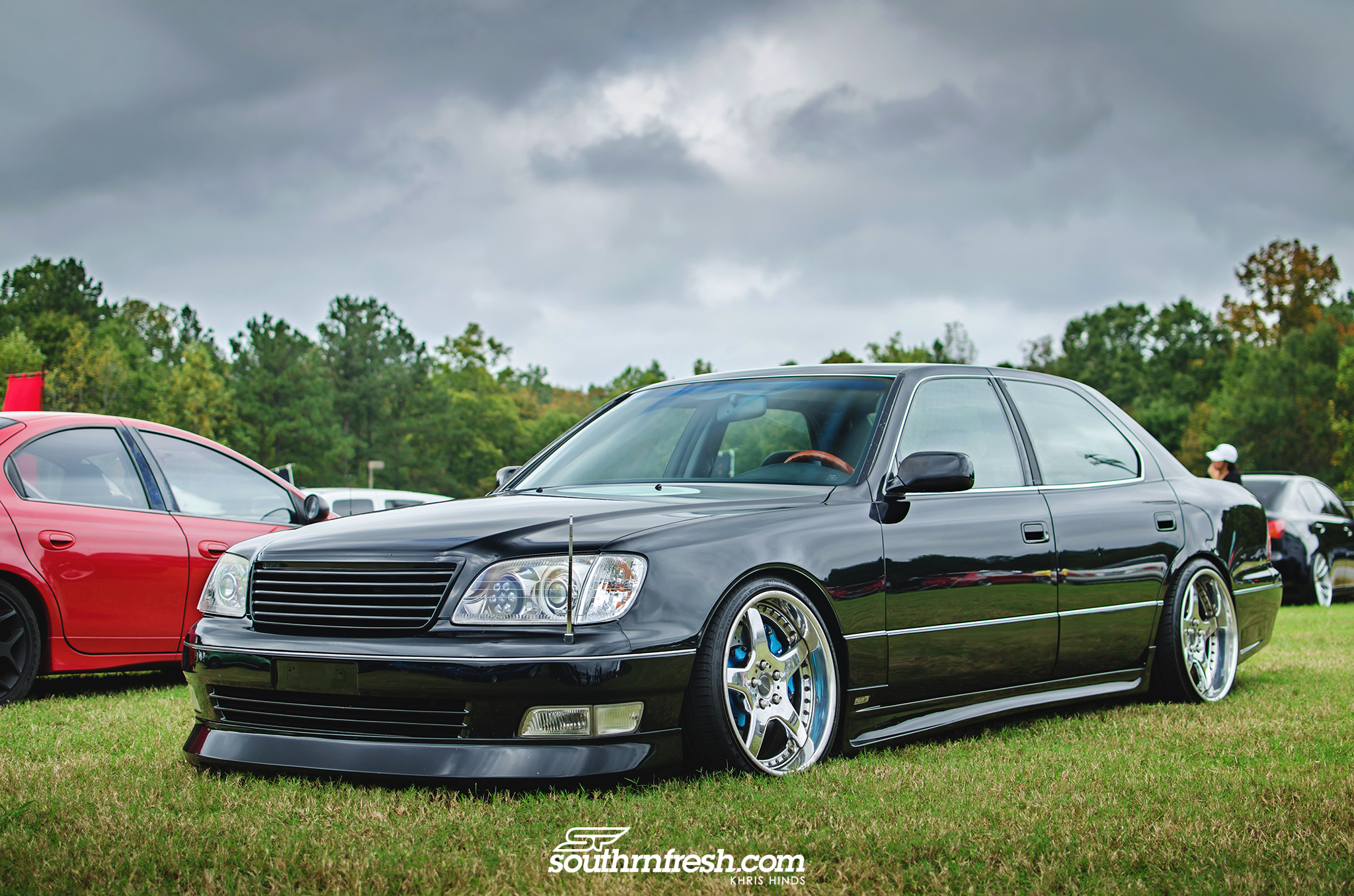 One of my favorite LS in Atlanta.  The rare TOM's pieces adds a perfect look to the LS.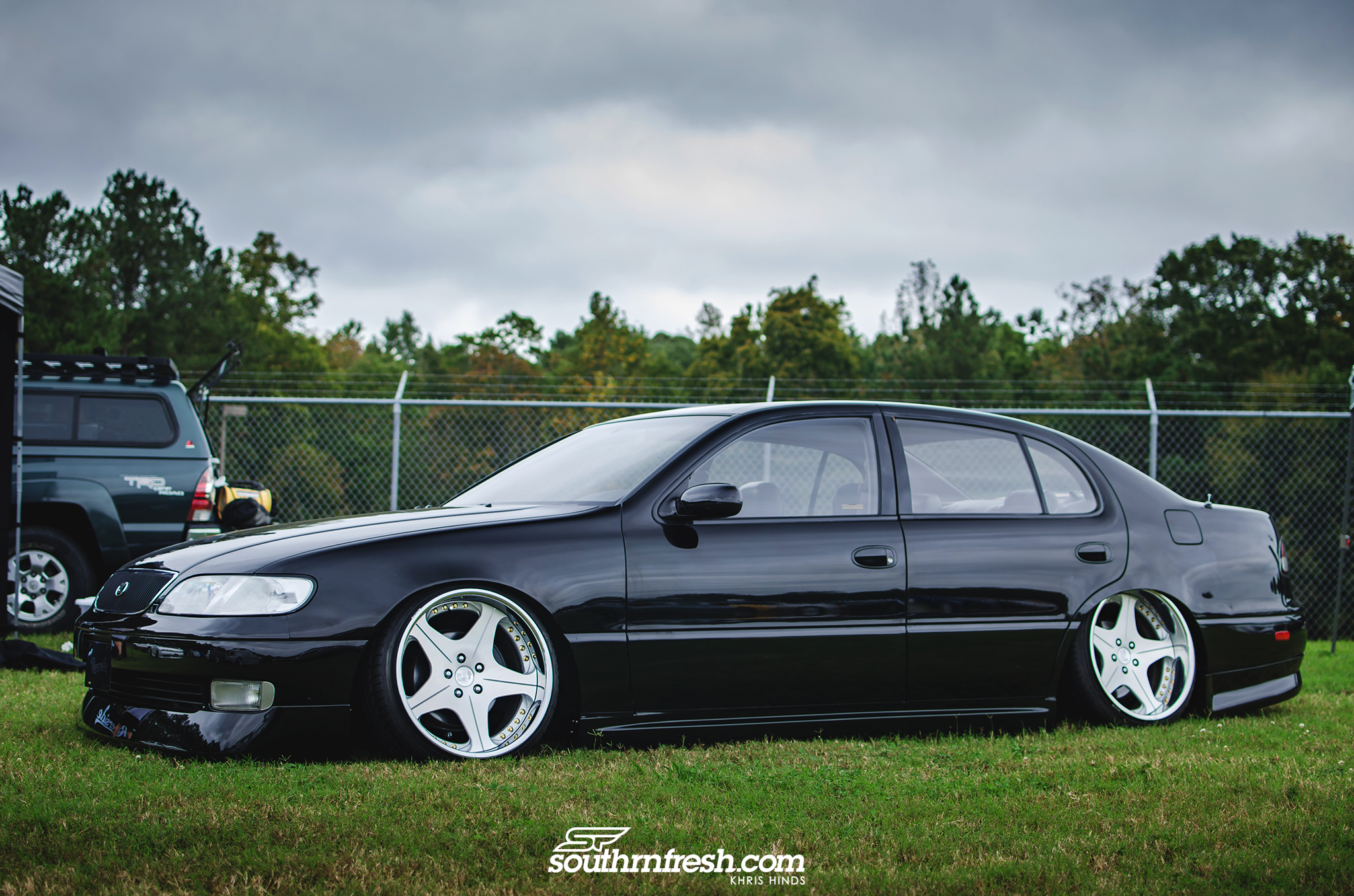 Lucas' Lexus GS at the Riverside Chattanooga booth.  You would not believe that this car was put together in under a year.  Lucas set on a plan when he purchased the Lexus, and executed it perfectly.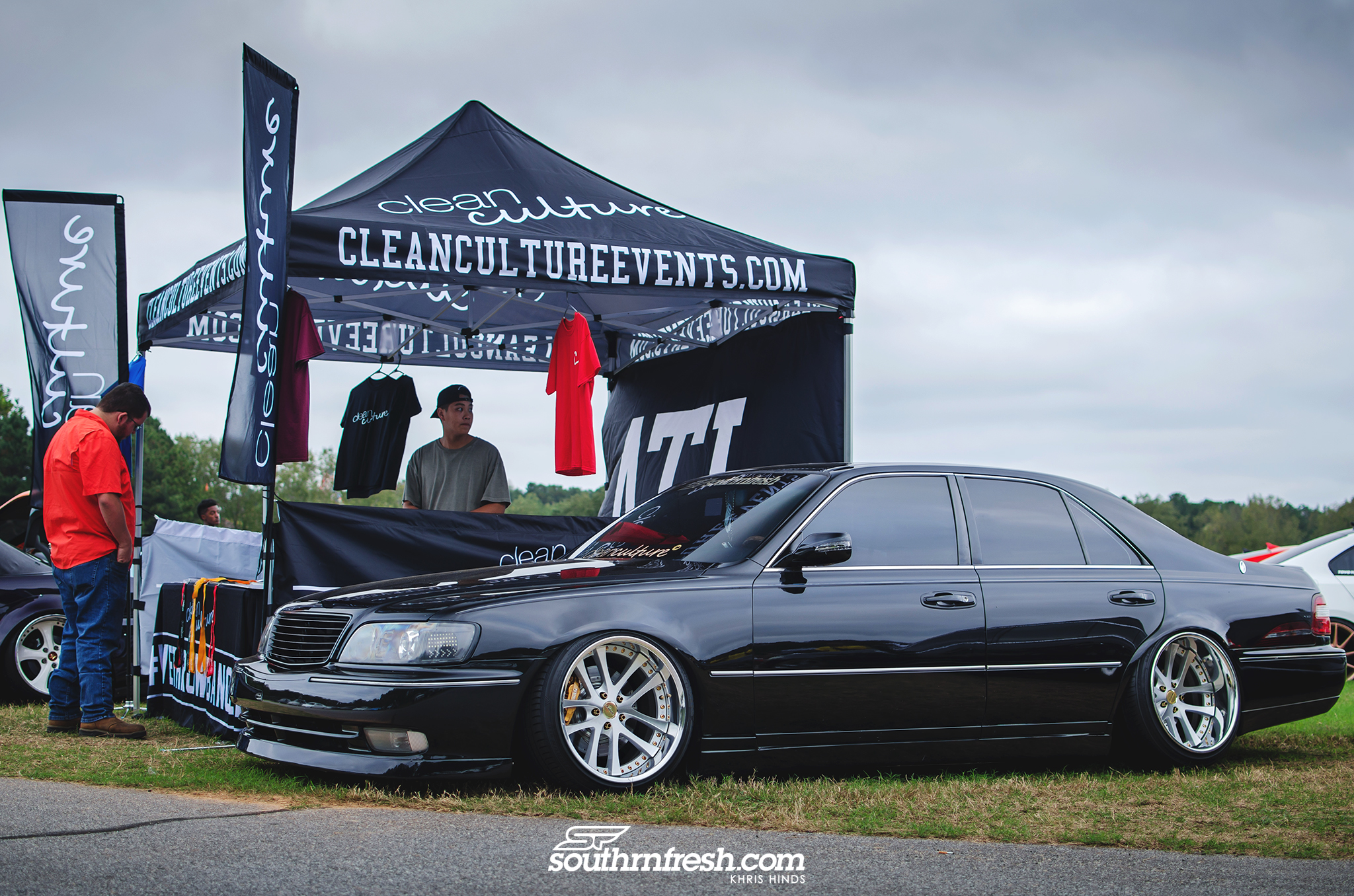 Darris' Q45 is also another favorite and a reminder of the classic VIP style.
Special shout out to James Church of  VIPDout.com .  About 7 years ago we held a contest online with another VIP company.  We made a poll and had viewers vote for their favorite VIP styled car.  The winner ended up being James Church and his Lexus GS all the way in California.  Fast forward to 2017, and VIPDOUT has grown to a big name, and James lives in Tennessee and still continues to support Southrnfresh.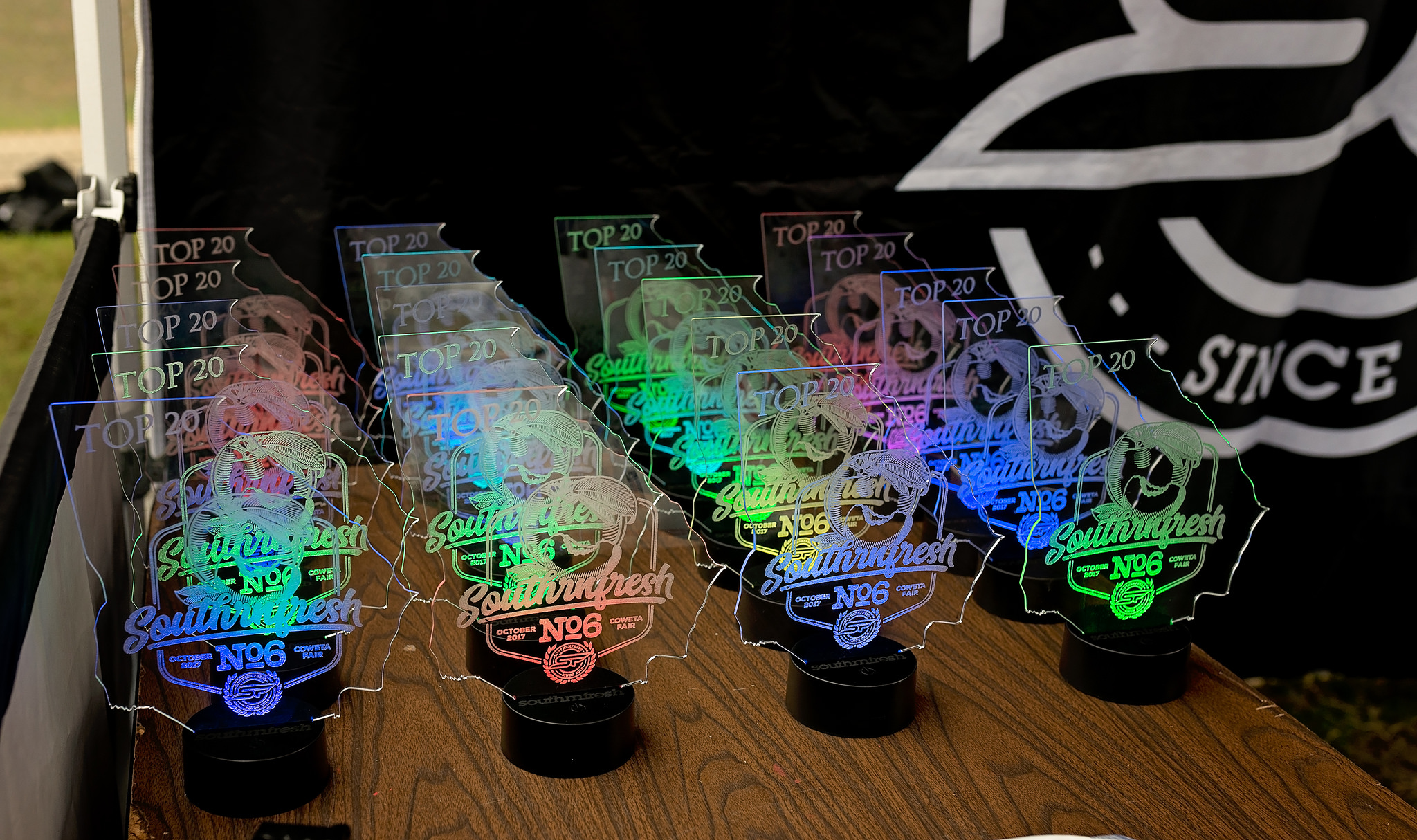 James also came through clutch for us on our awards designed by Guy Haynie .  We try our best to create a new award every year.  I had played with the idea of having them light up.  But it had been done a few times prior by a few other companies.   James came through with a base that not only changed colors, but it operated by touch instead of buttons, and it even had its own charger to plug into the wall as a nightlight.  I liked them so much I got one for myself.
I always have to remind people about how I distribute awards at our events.  We take everything into consideration when selecting winners.  I pay attention throughout the year and see who is doing what and how its done.  The new internet age moves so fast, and people who are really doing things and progressing the scene don't always get their recognition.    And I always try to include a few new faces and builds to the selection.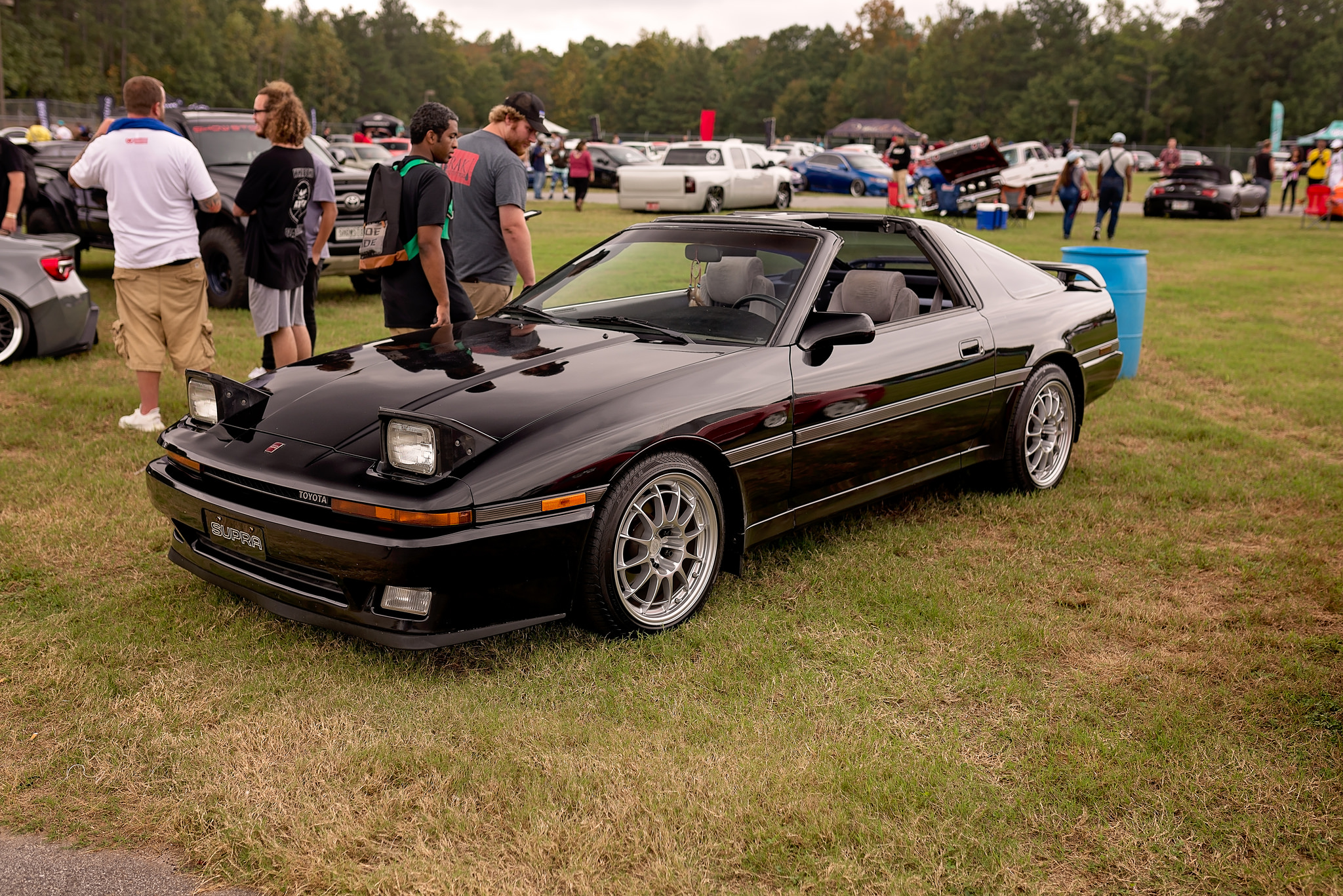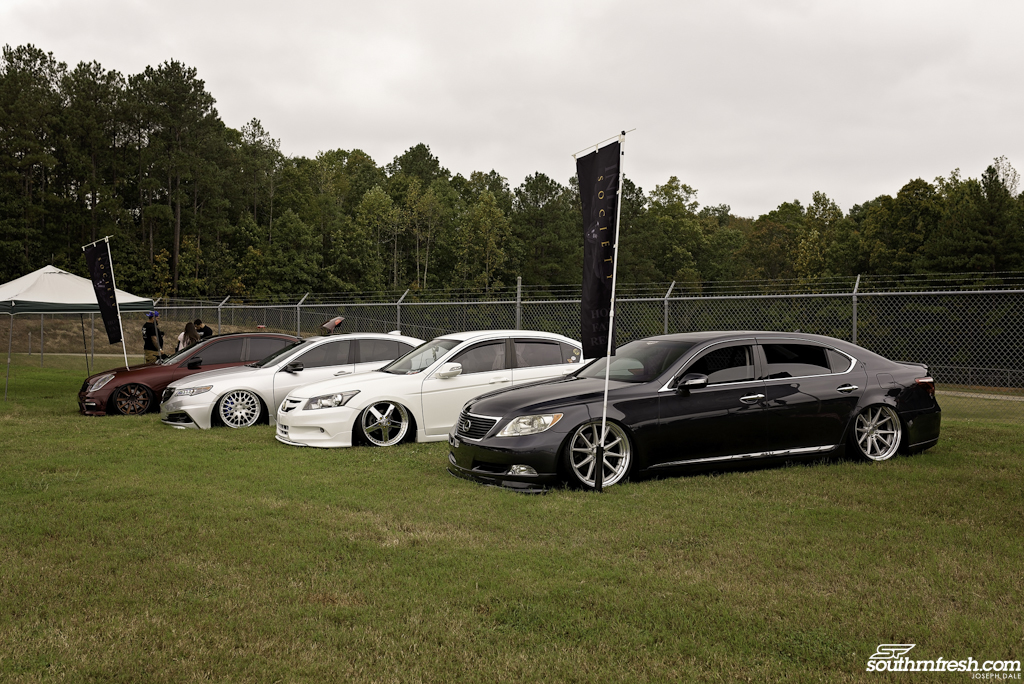 One of the few real teams in Atlanta is Infamous Society.  The term club, crew, team gets used so much these days you cant tell who is in or out.  Because its all defined by a sticker on the windshield.  Infamous Society prides themselves in creating a group with quality cars and people who are in it for the right reason.  I am thankful to have Infamous Society's support without a question.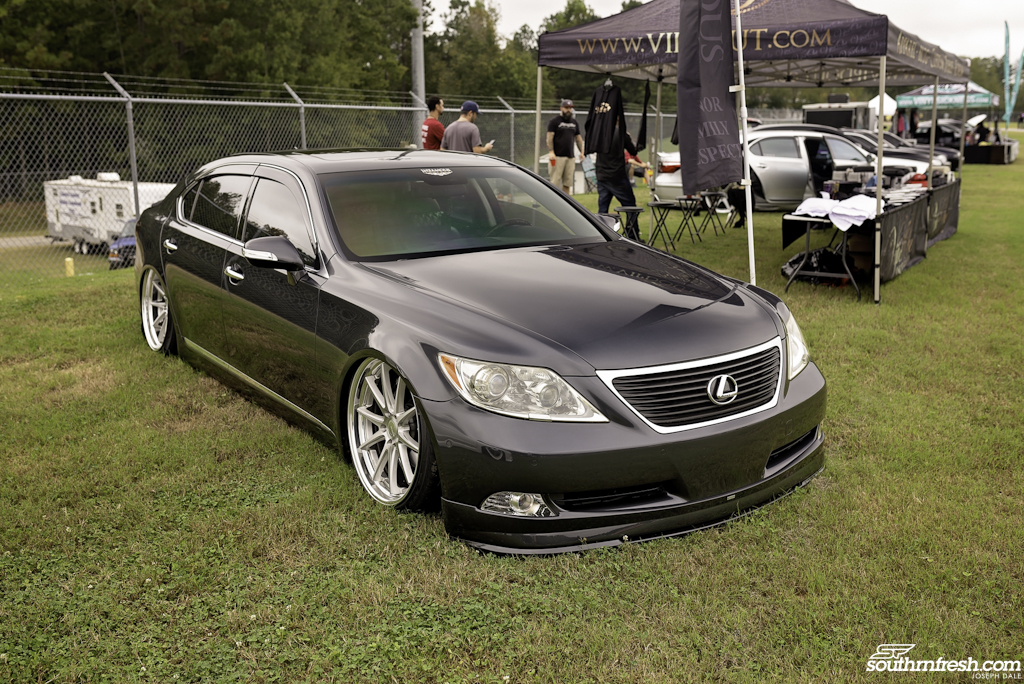 While rebuilding his Q45 Larry got this LS460 to keep him busy in the meantime.  We are eagerly waiting for the return of his car next year hopefully.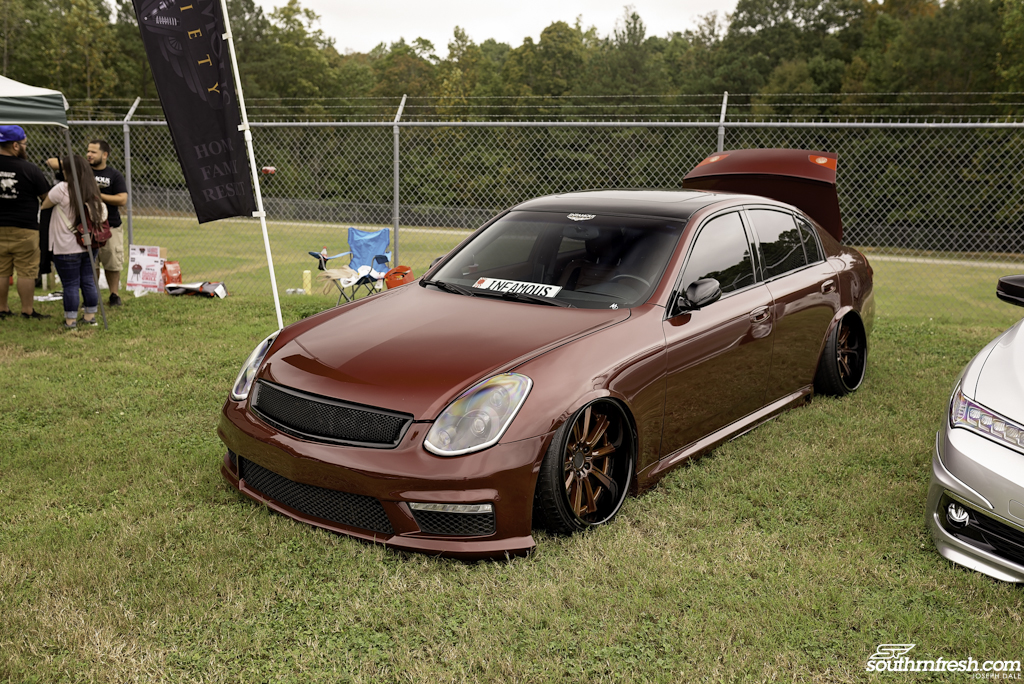 Stephen Stern's G35 Sedan still looking good.  
Kurt's Acura RL  
Andre's Acura TLX and Brian's Accord Sedan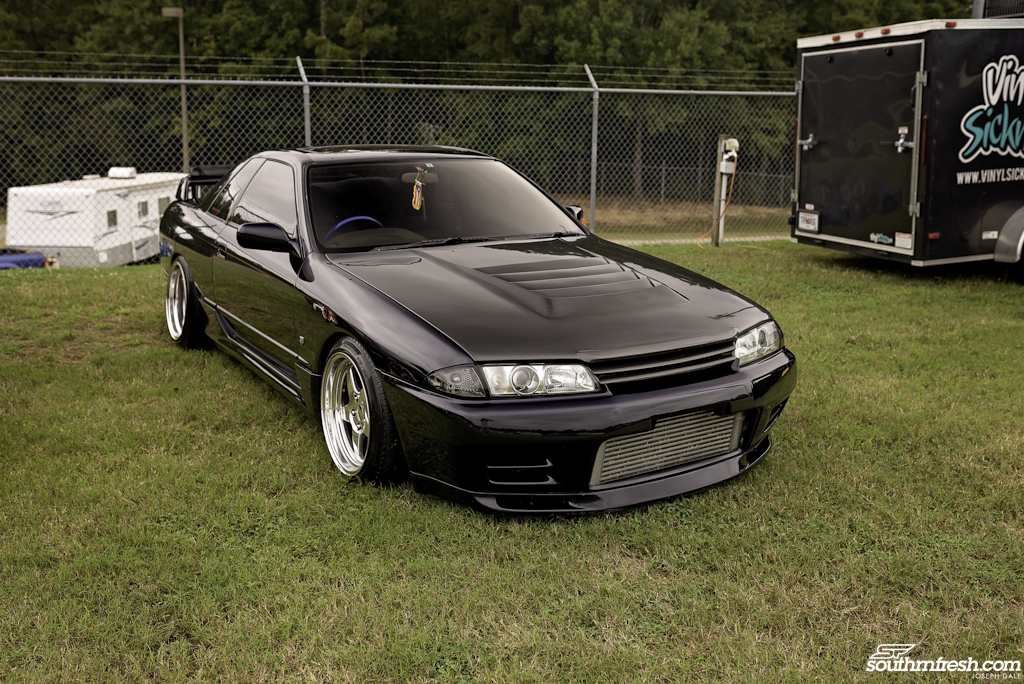 Carlos' Skyline R32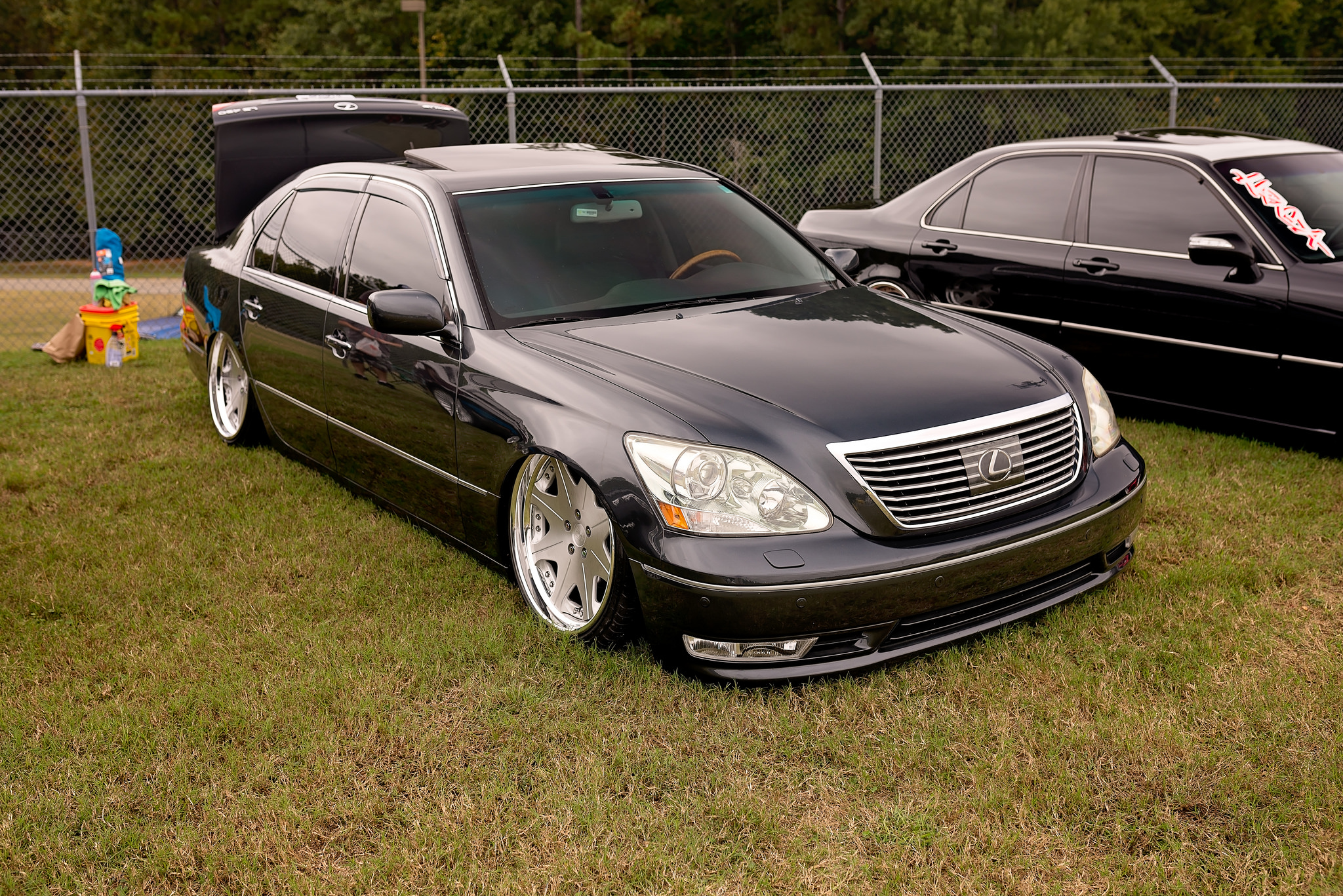 Dan Holberg's  Lexus LS , Dan recently opened up shop side by side with Superstar Customs.  And he does all kind of work.  From upgrades and modifications to a basic maintenance.  If you dont like to take your car to the dealership, but you want quality work done to your vehicle.  Go see Dan at THE AUTO LOUNGE, right next to SUPERSTAR CUSTOMS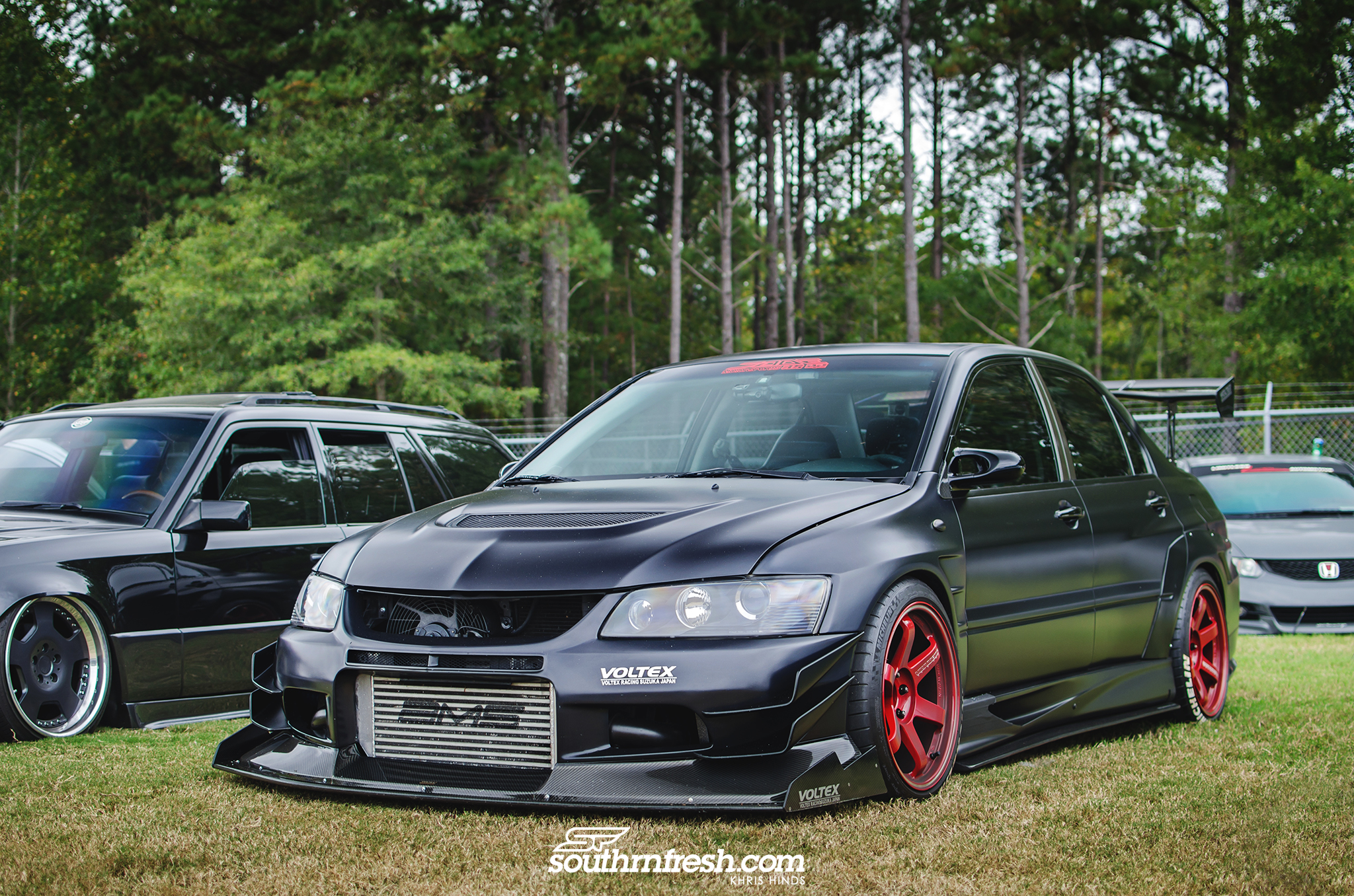 Sonny's Voltex Evo 8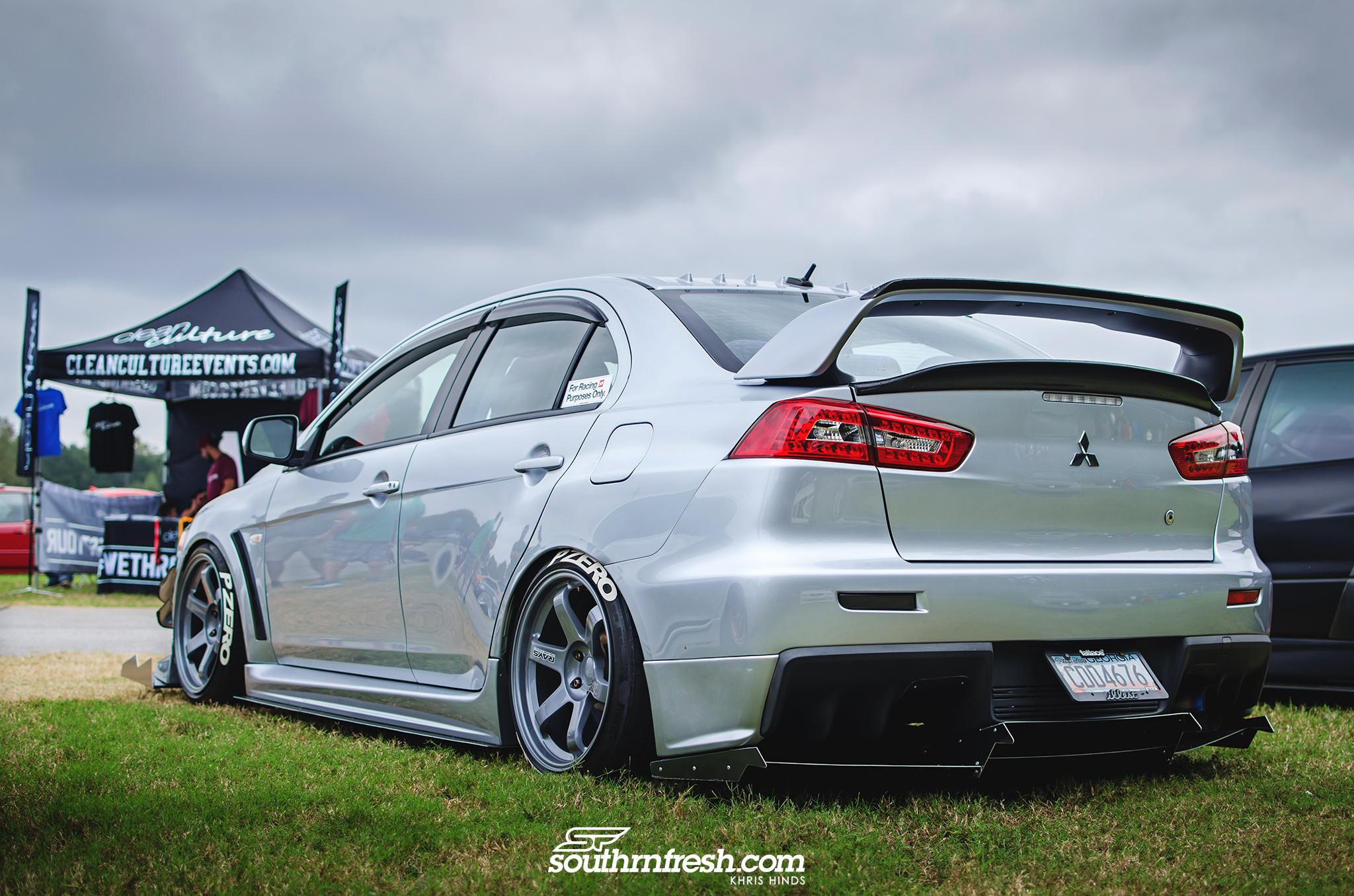 Kevin's Evo X 
Mario's Supercharged Civic Si Sedan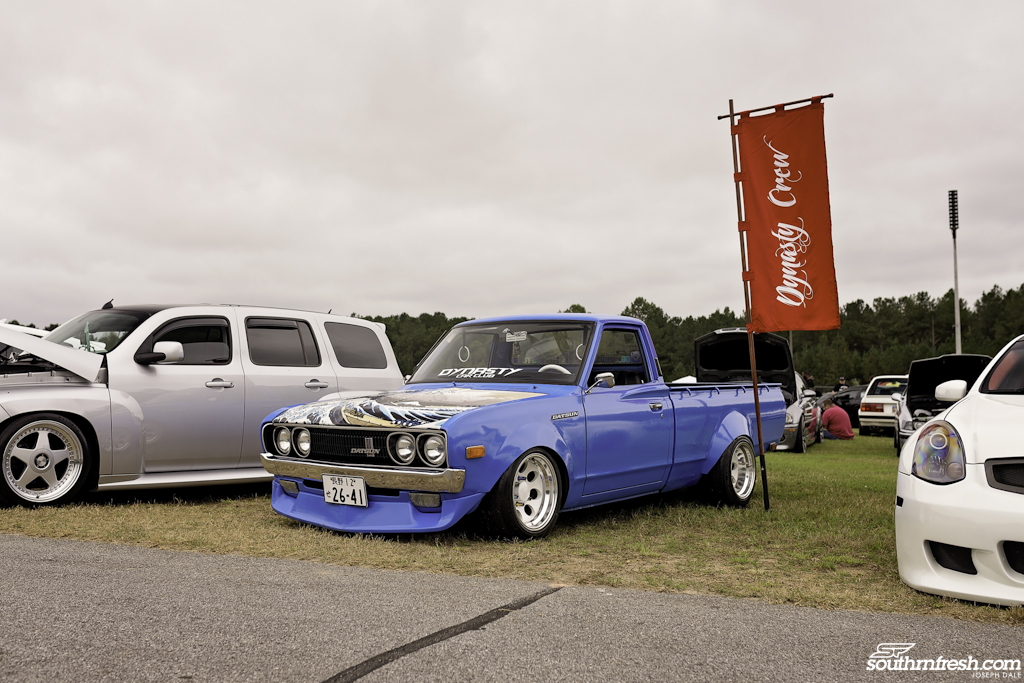 Juan and the Dynasty Crew are another group that have showed Souhrnfresh support over the last 7 years faithfully.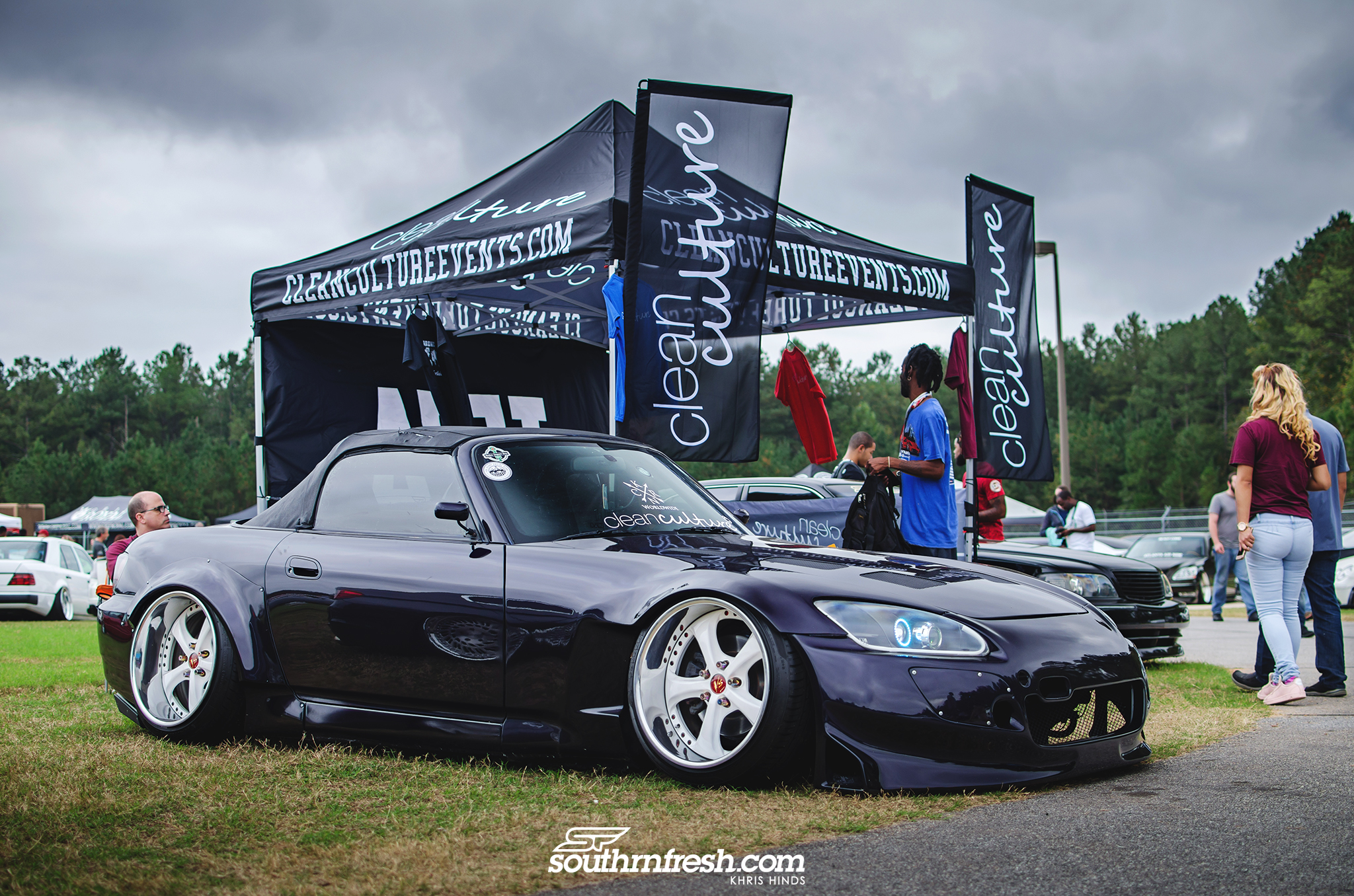 Juan's S2000 from Clean Culture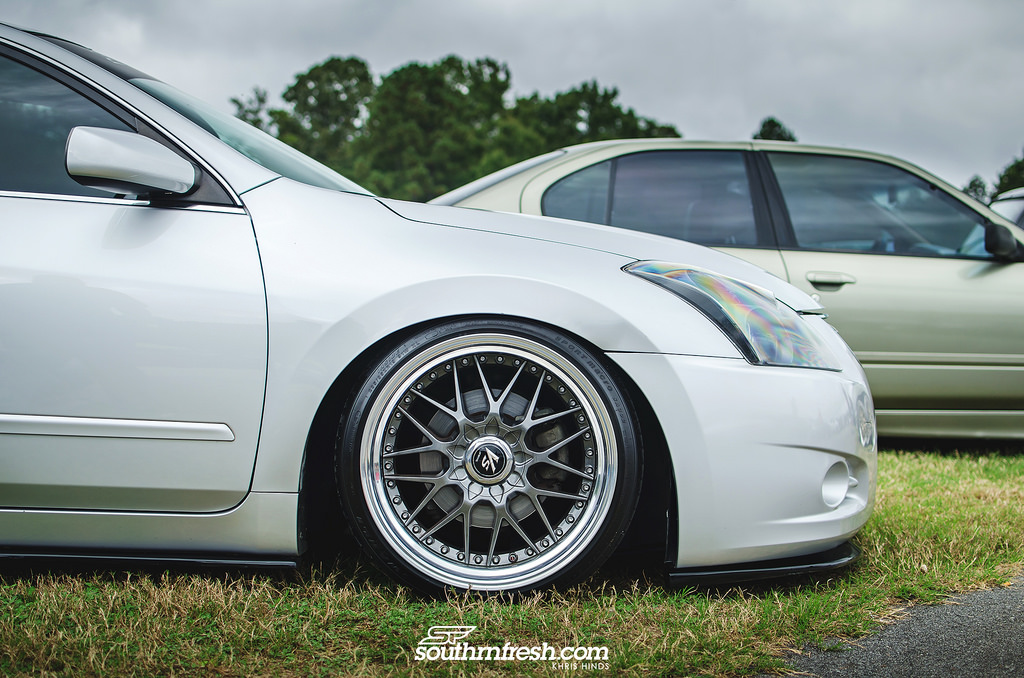 Bernie's Nissan Altima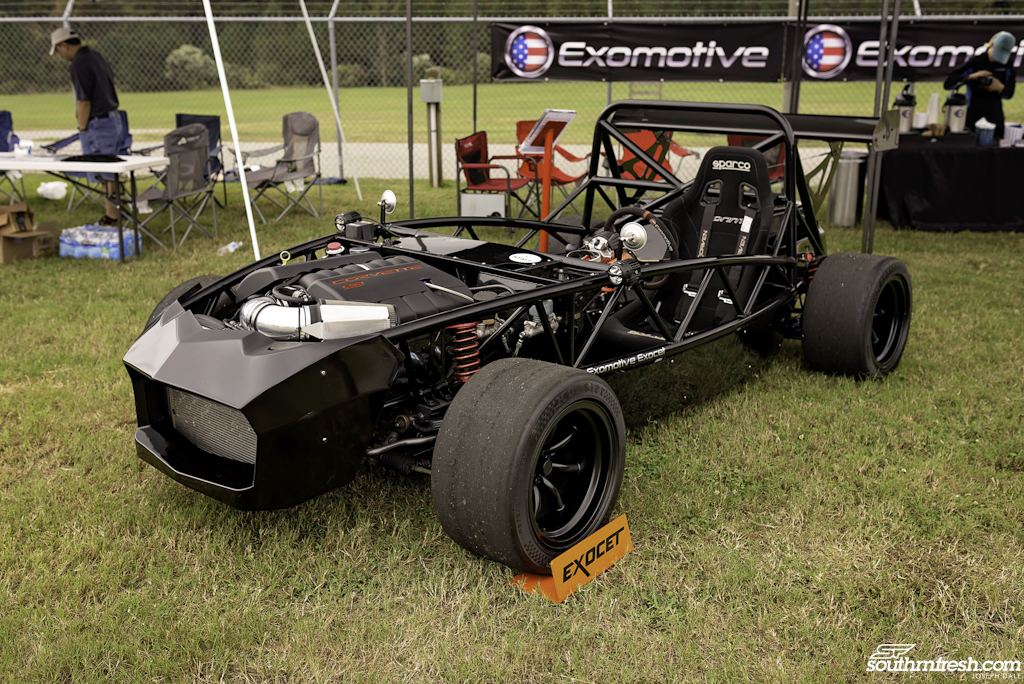 We have watched Exomotive take their Exocet chassis and create a whole new class of vehicle for the street and track.  Without question Exomotive has always been a supporter of Southrnfresh, and we greatly appreciate them.  
Garage Moon Power came out to hang for a few hours.  I have always had an appreciation for these guys.  Garage Moon Power brought home 1st place this year at Final Bout.  It was so exciting to see the home team go and take home first as a team.   2018 is gonna be big for these guys, so keep an eye out.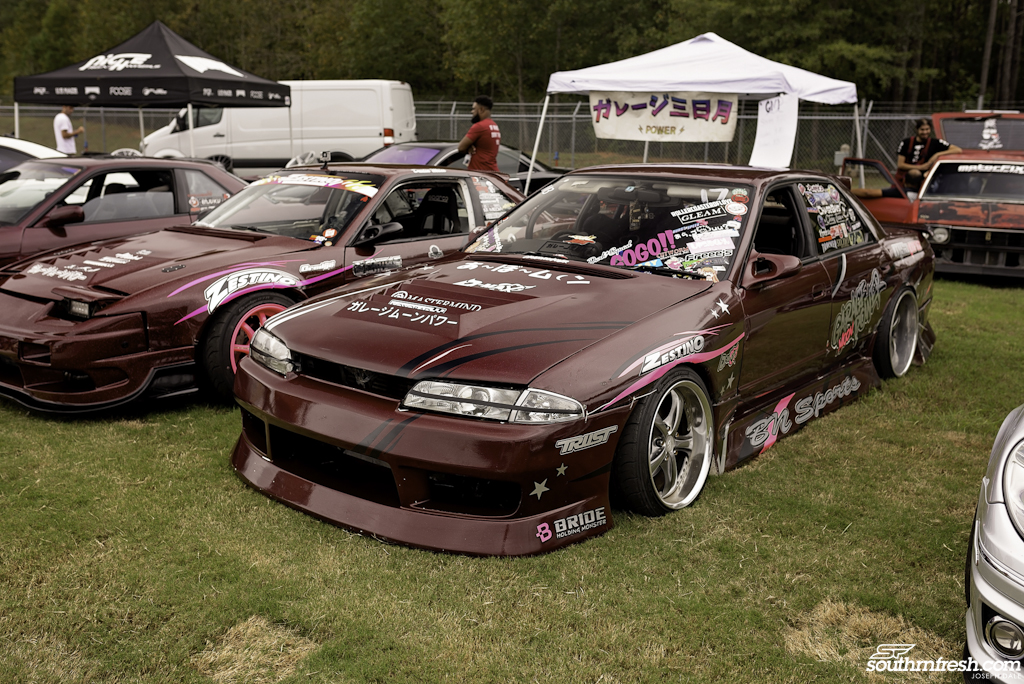 Sebastian's 4 Door Nissan R32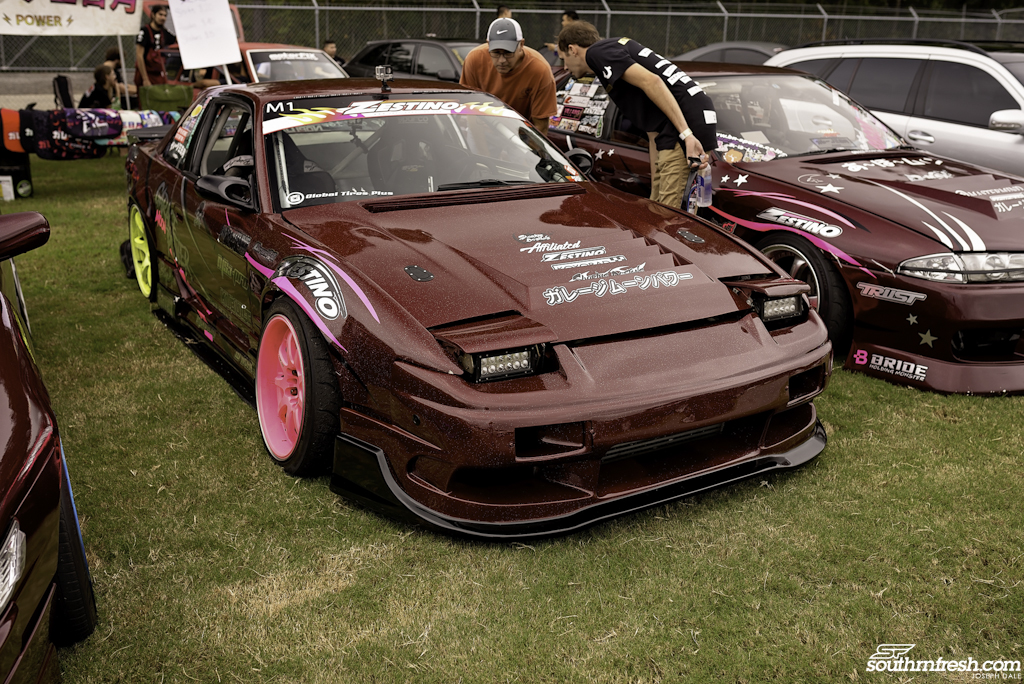 Dustin Miles 240Sx
Philip's 240Sx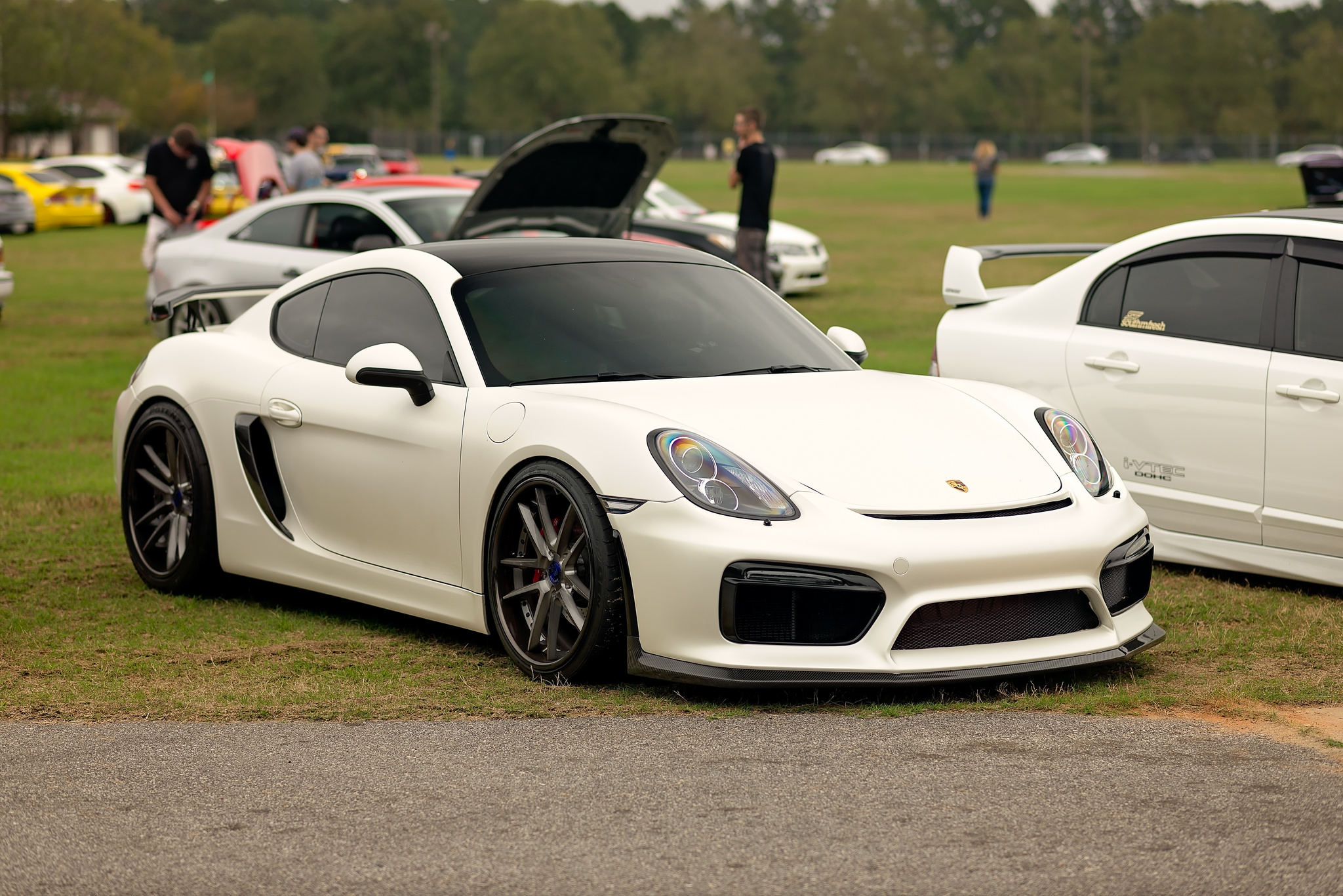 Aaron Welburn's Porsche Boxster S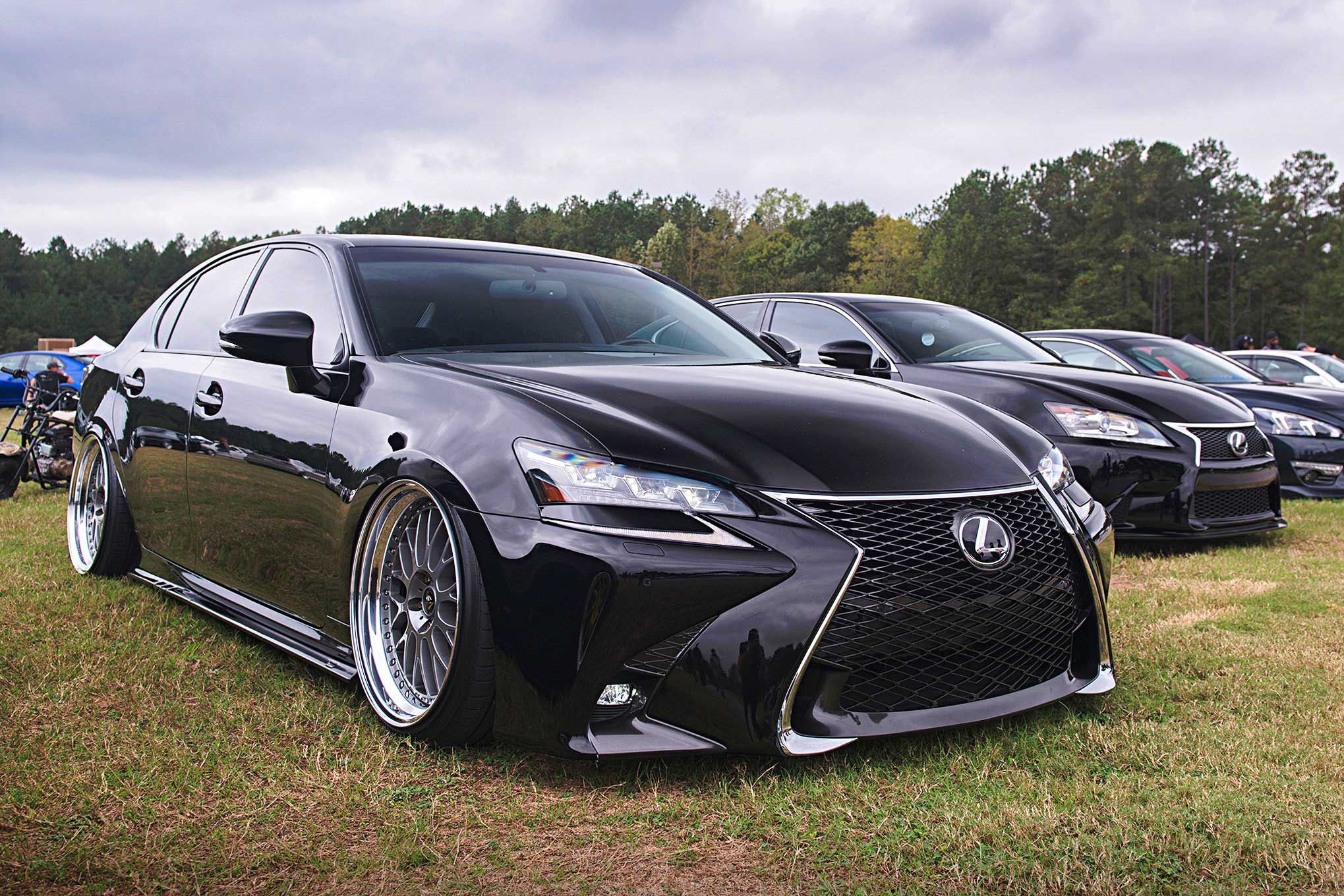 Marvin's Lexus GS350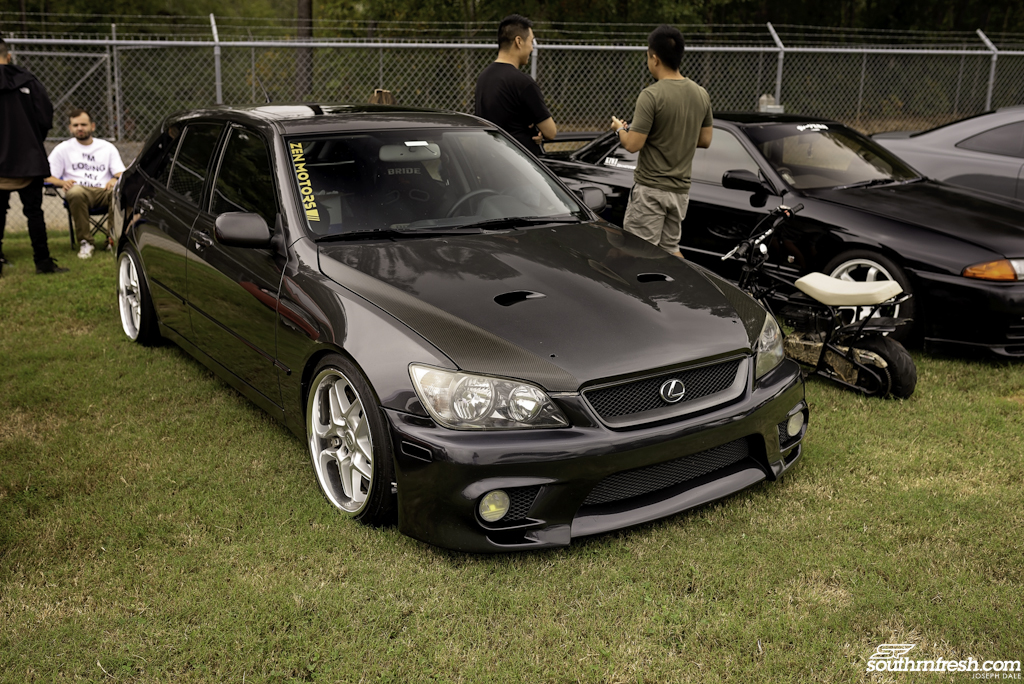 Zen Motors has always been there for Southrnfresh since 2010.  From an intake install to a full on big block engine build Zen can handle it all.  Their doors have always been open for us to host our Sunday events.  Zen has gone through a huge renovation this year, and have gotten involved with a LMP program with Liqui Moly  .  Pictured above is the owner Dan Kang's turbocharged Lexus IS sportcross.  We appreciate their continued support throughout the years.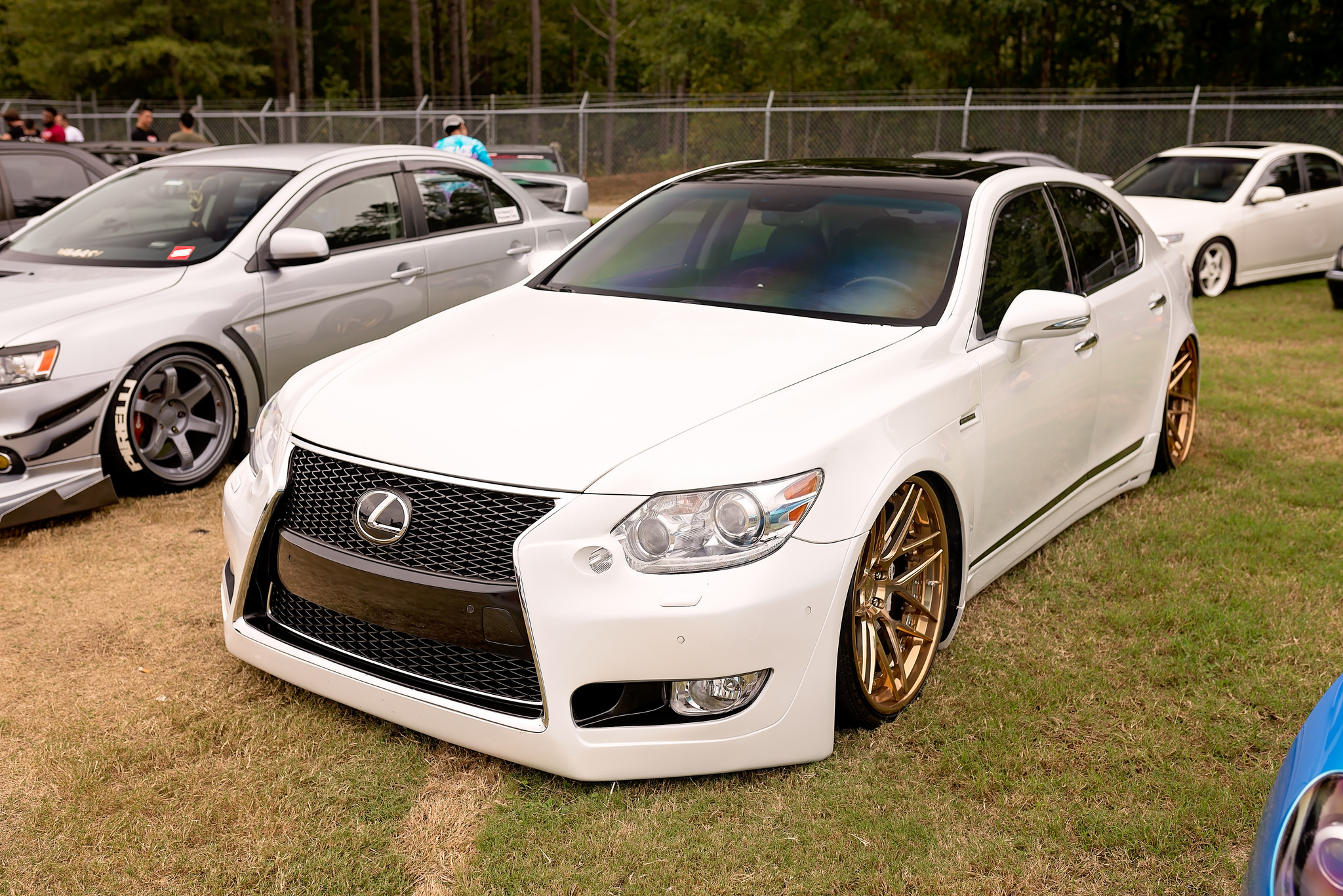 Raymond Chi's Aimgain Lexus LS460 from Zen motors 
Special shoutout to Streetcircle for coming to Atlanta and keeping us all busy throughout the year with their events all over the city.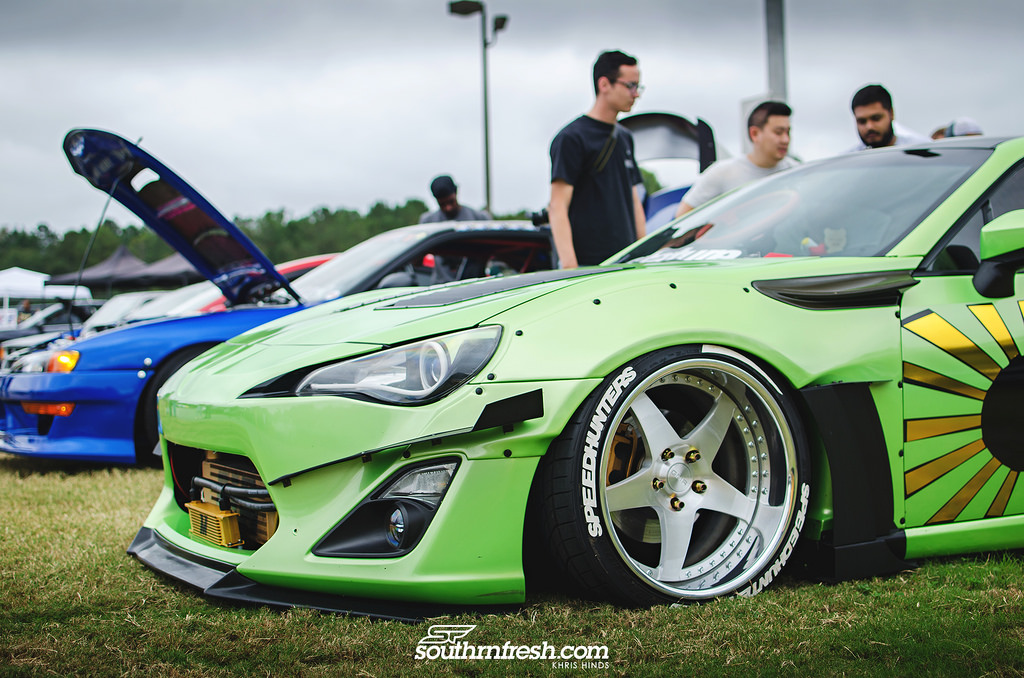 Patrick's Rocket Bunny FRS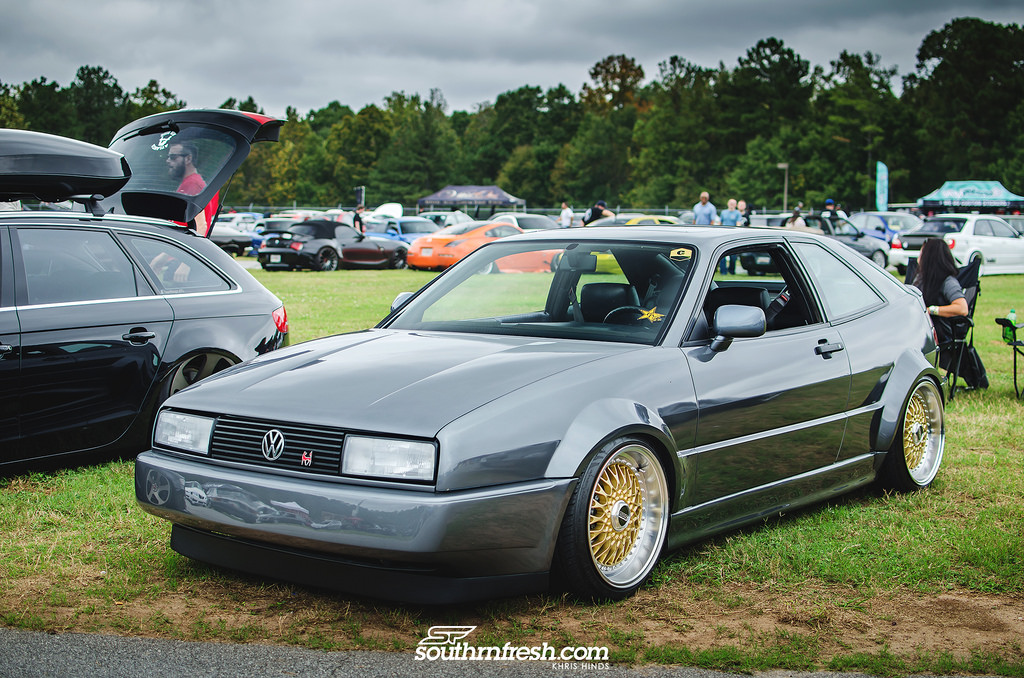 Christopher De Couto's Corrado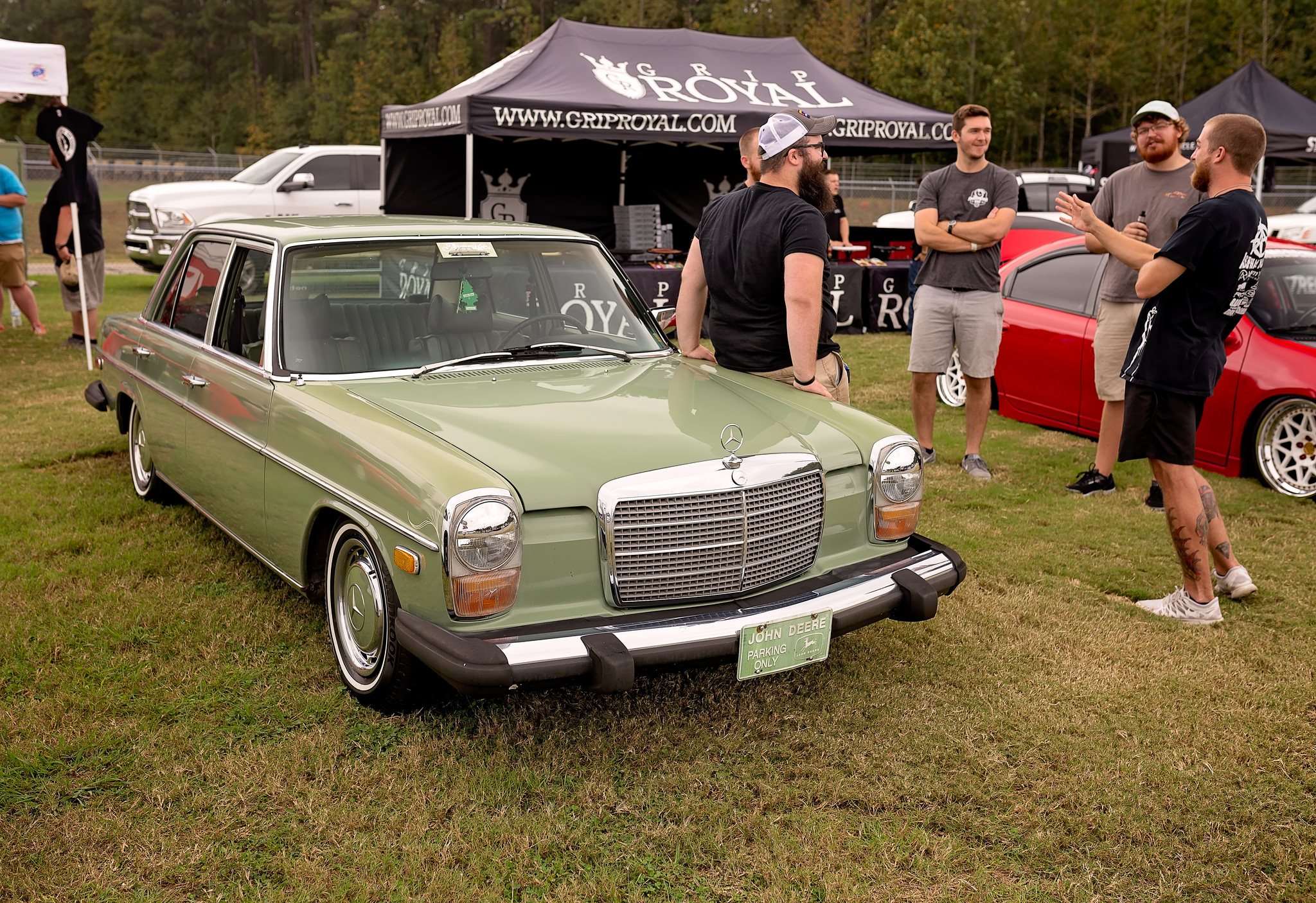 Gary's Mercedes 200D from Average Squad.   If you have a second please go check out some of Average Squads merchandise, they are the coolest group of guys you will ever meet.   They also do a weekly podcast about anything Automotive that we will hopefully being able to join in on one day.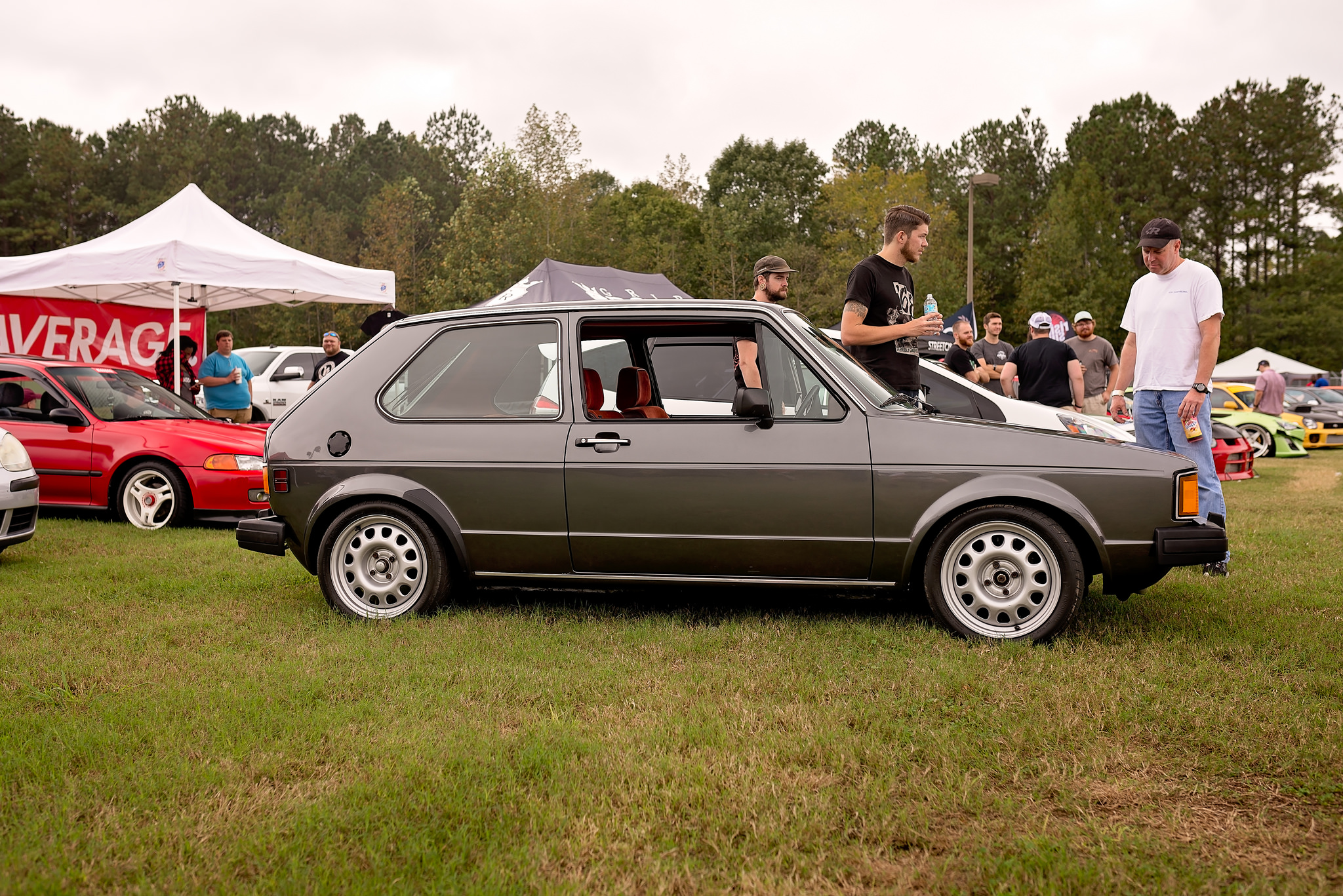 This VW Rabbit in their booth was showroom condition.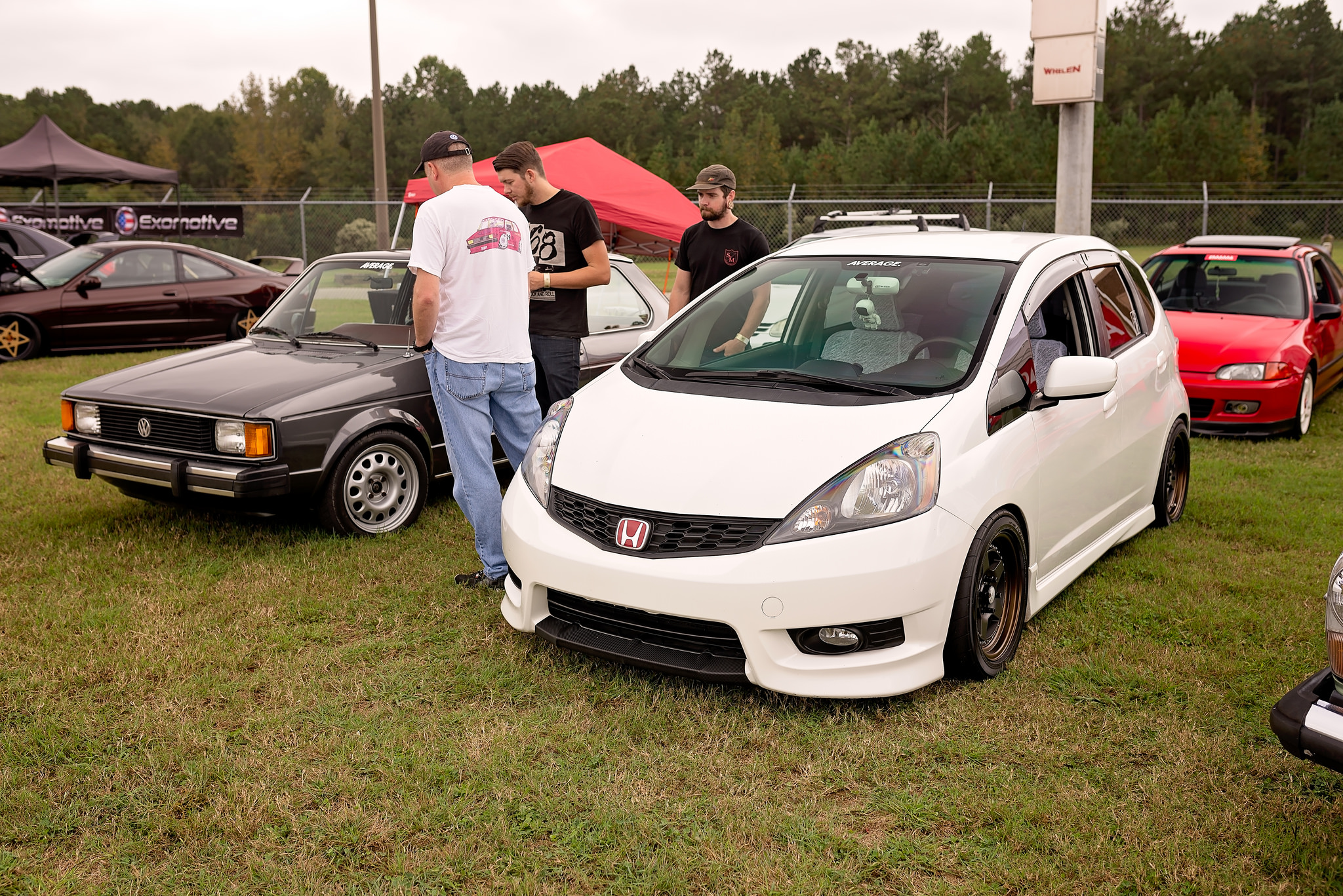 Andy Carter's Honda Fit from Average Squad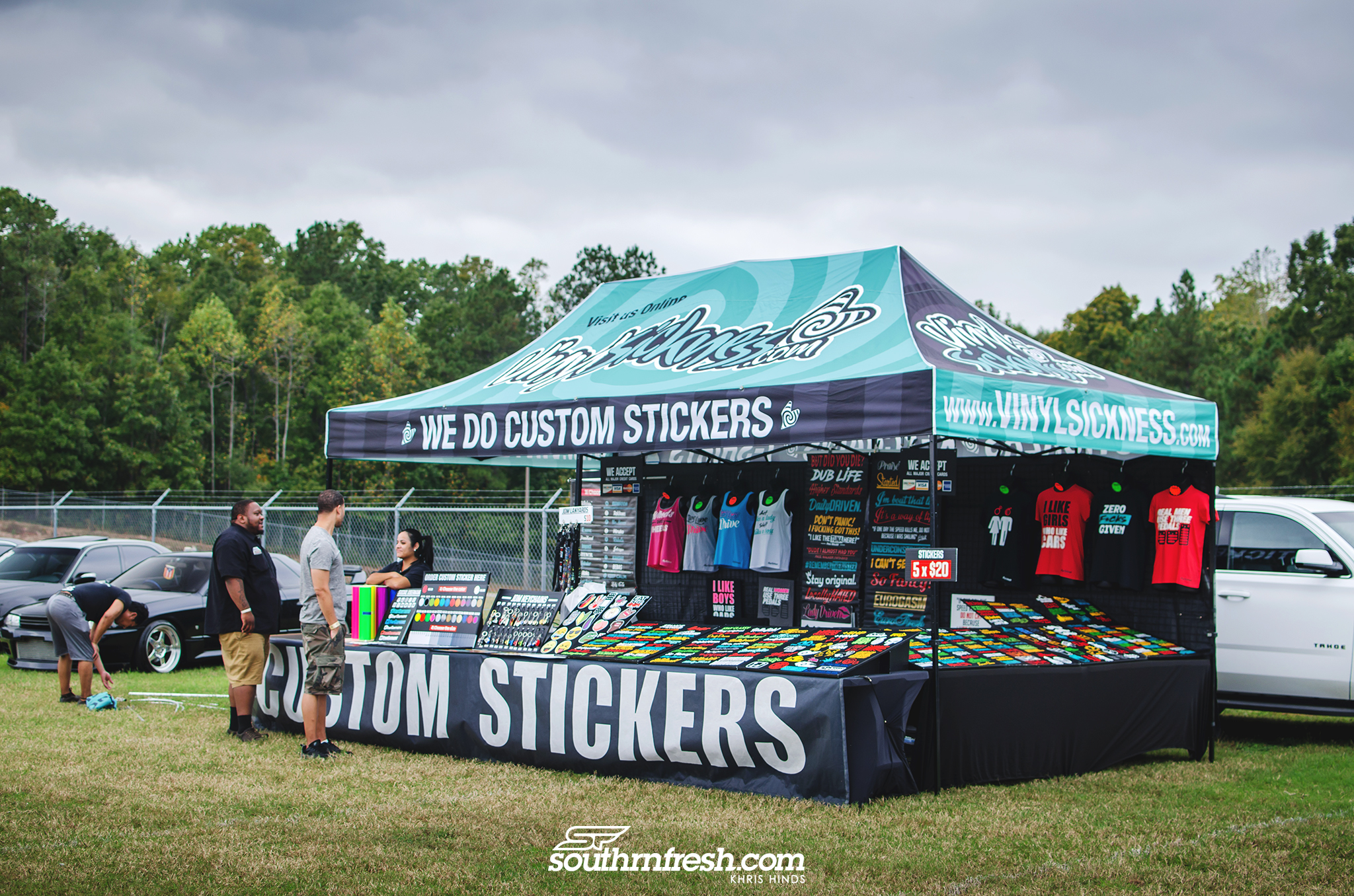 Vinyl Sickness came out to our Southrnfresh 3 event in 2013 with a small 10 x 10 and a table.  And now they have went full on pop up shop now.  We are happy to see their growth, and appreciate their support throughout the years.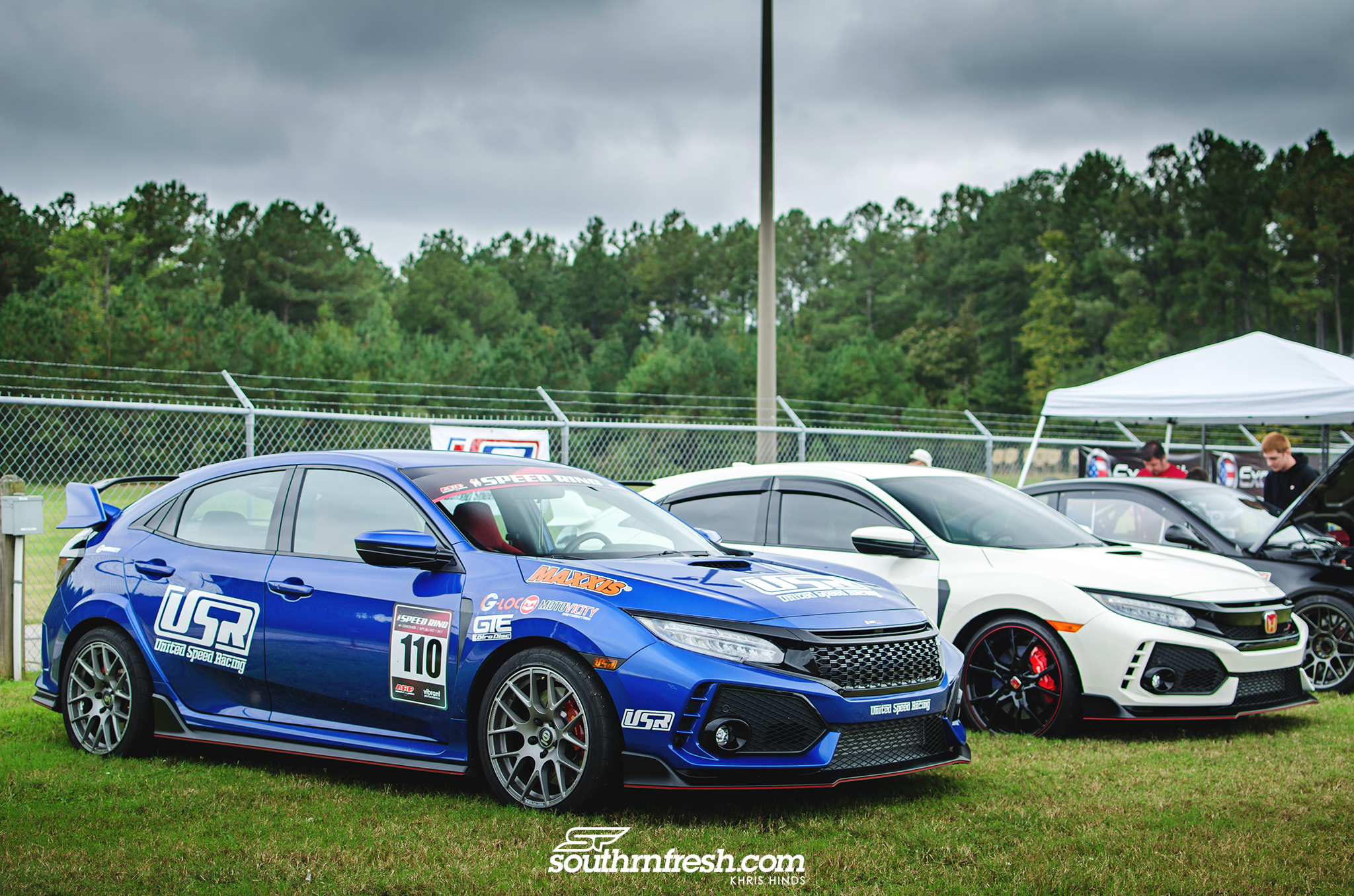 United Speed Racing brought out some of their current projects.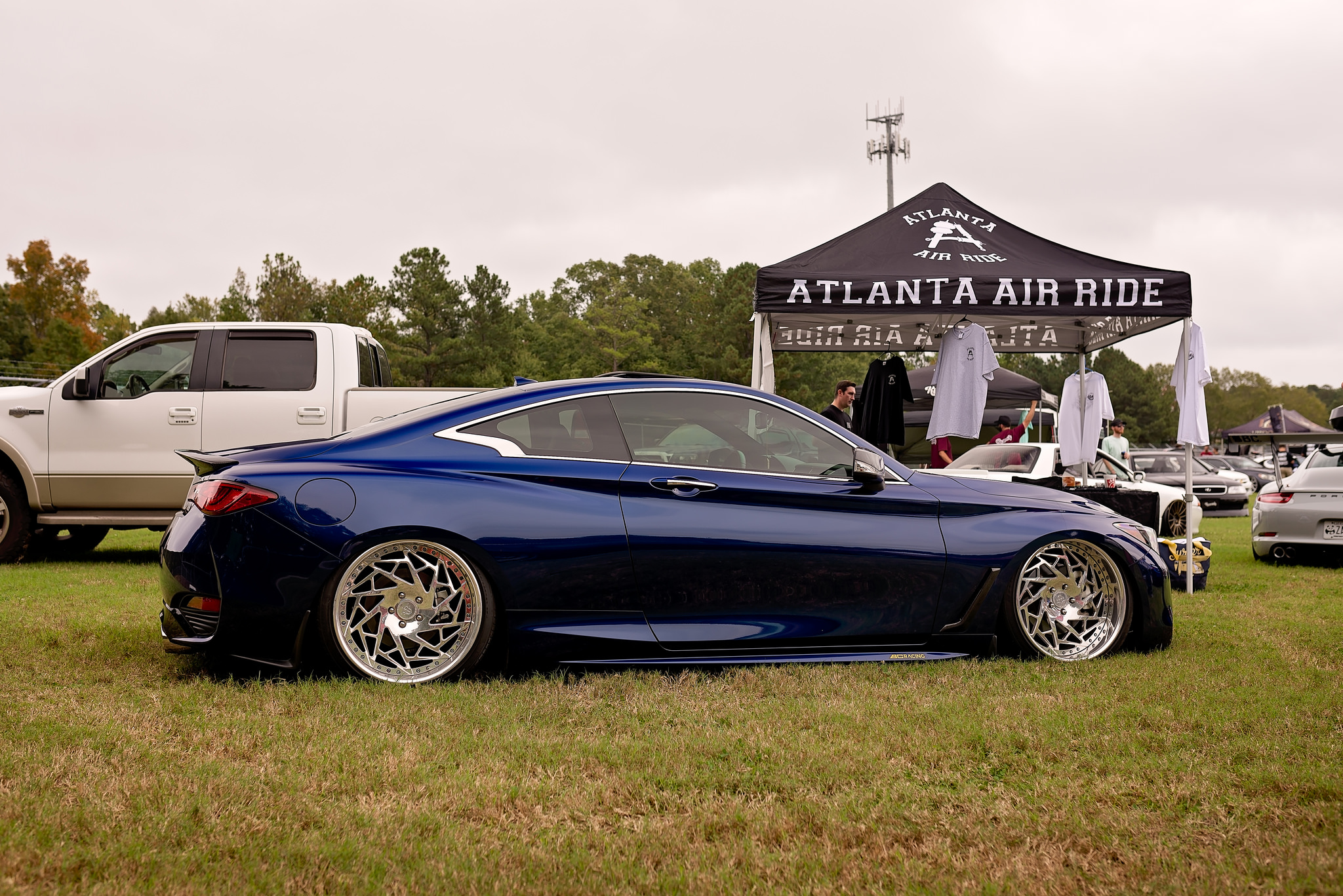 Richard Lyon's Infiniti Q60 at the Atlanta Air Ride booth.  Atlanta Air Ride is responsible for bagging almost every car at this event.  Before Brandon created Atlanta Air Ride I could not even tell you how we would get suspension locally in Georgia.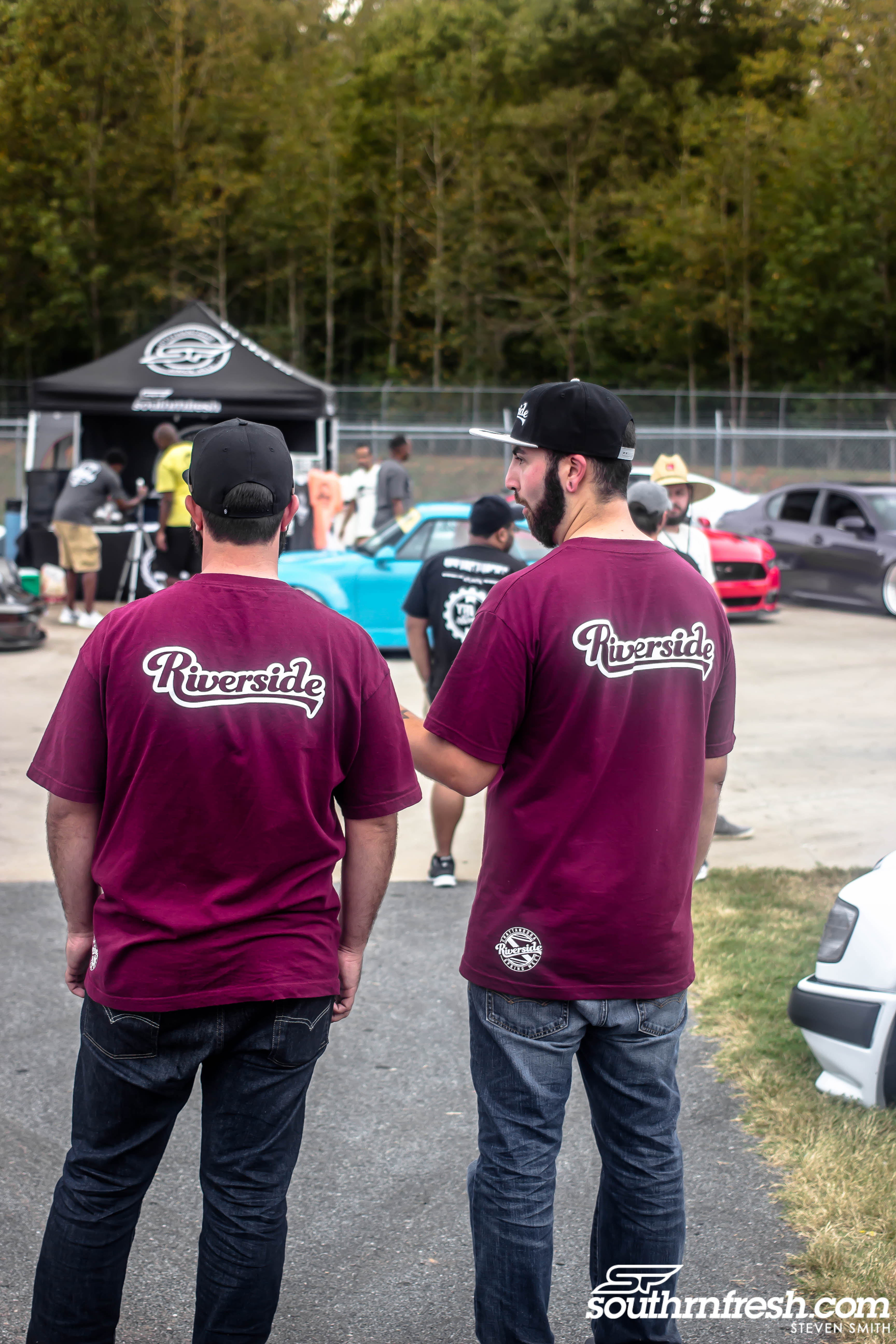 Chattanooga has become a second home for us and home to some of our good friends at Riverside Chattanooga.  They have given Chattanooga a automotive scene with their high quality event.  We look forward to their 3rd event coming March 18th , 2018.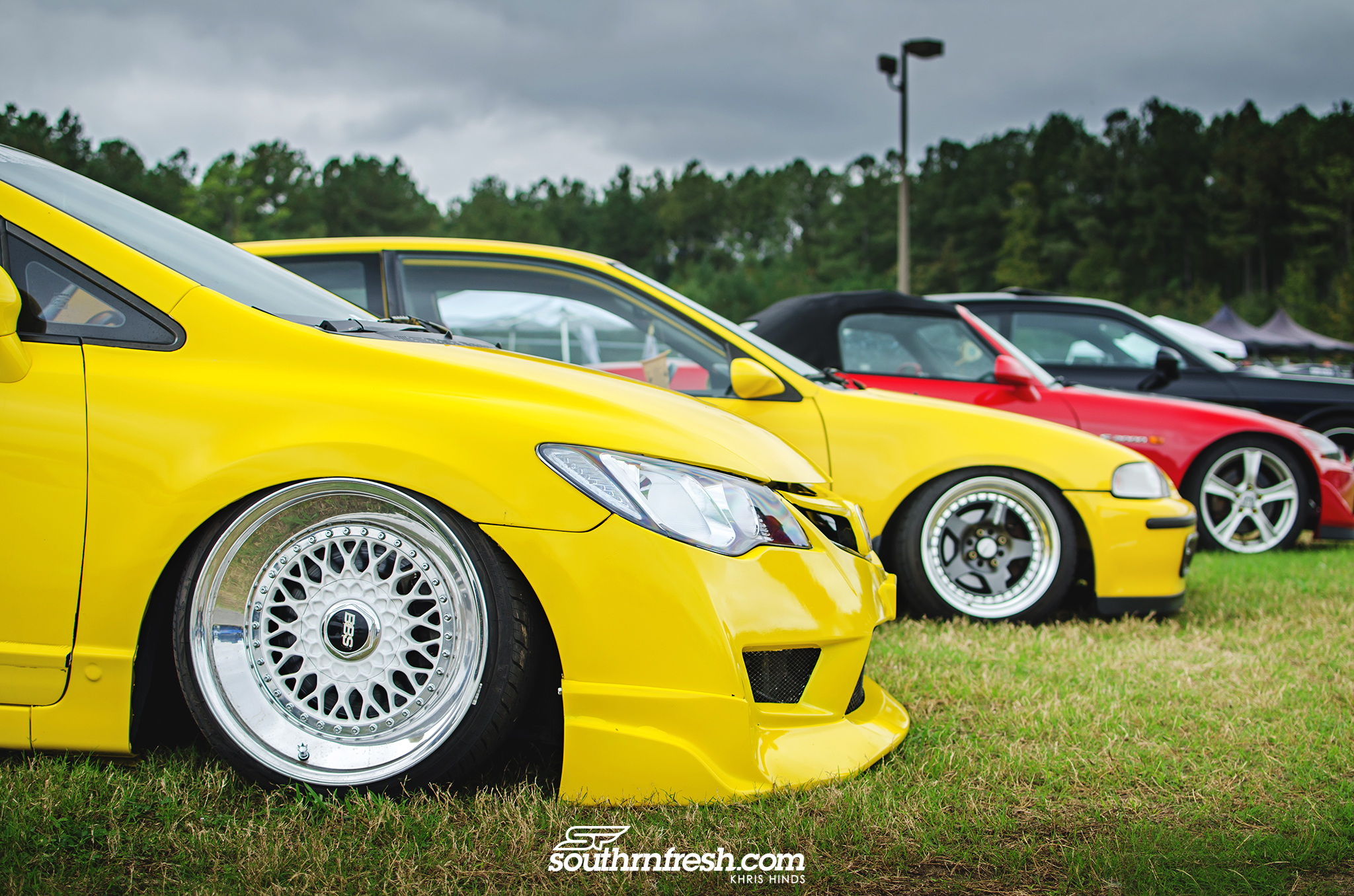 That concludes our coverage of Southrnfresh 6 2017, please hit the links below for over 400 photos from the event from KHRIS H   and David New 
We can not express our appreciation for everyone involved with this event.  And we thank you all for making the long drive south to a new venue.  We have already started our planning for Southrnfresh 7 at a familiar location.