I always feel the need to reference  back to the early beginnings of SF with a lot of posts lately.  Only because its all starting to develop here and all the seeds that were planted years ago are starting to grow.  A few years ago I was at Import Showdown Khris H. introduced me to a guy taking photos in the staging lanes.  Real quiet guy, that I had assumed was just a photographer.  Fast forward a week later, I connected the dots and saw the photos from the event pop up from a guy named Greg Carter.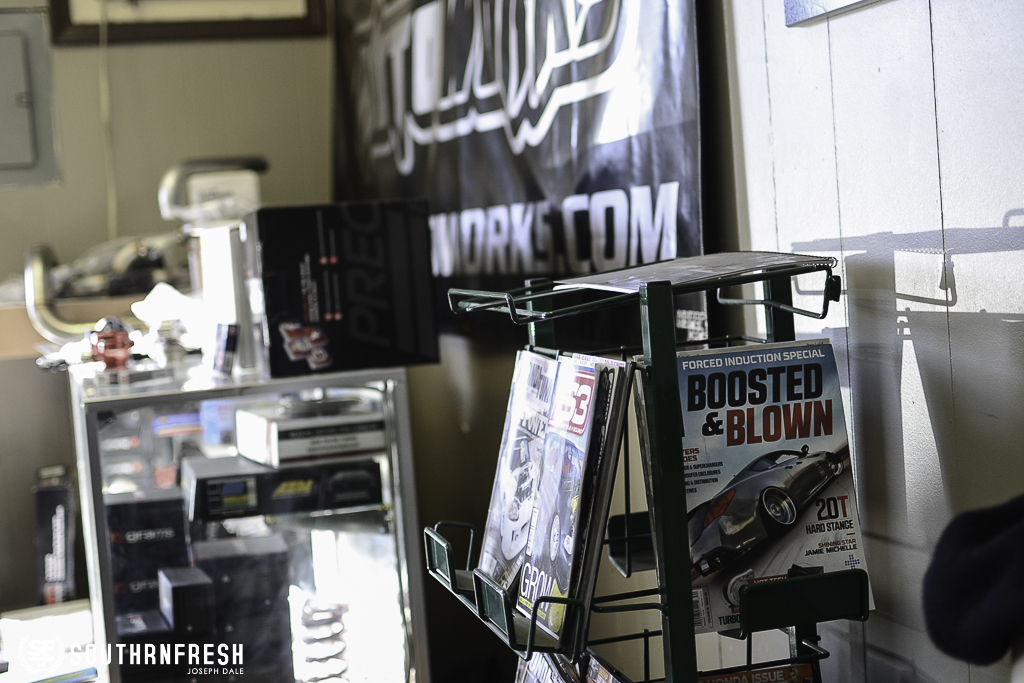 Fast forward again a year or so later, I finally put the name Greg Carter to the company Go-Autoworks that was deep in the Honda community.  Over the year I got in contact with Greg about the shop and everything.  After our talks on fb I started to realize how much of a big deal Greg was.  Not because he bragged and boasts on his accomplishments, but because I would see his name and his product all over the place.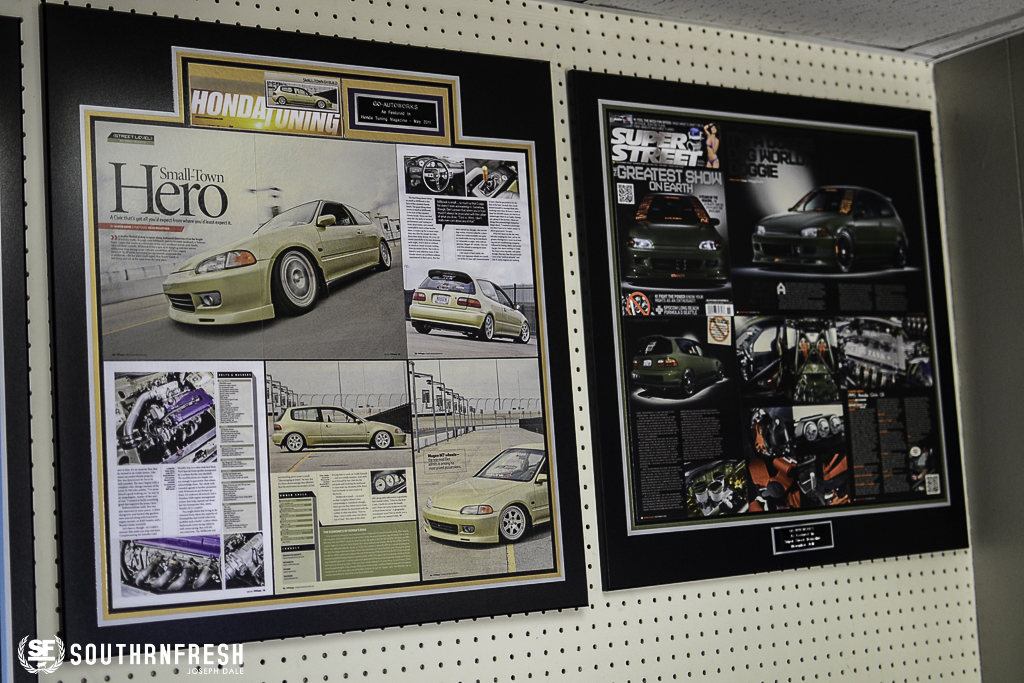 During the holidays I took a trip down to Montgomery to visit family.  Go-Autoworks ended up being a few miles from were I was staying.  So I had to go check out the shop first hand.  I am by no means the most knowledgeable Honda person, but I am a victim of learning about Honda builds because of friends and just being around the cars.  But I instantly recognized the plaques on the wall from some of the popular builds from all over the US.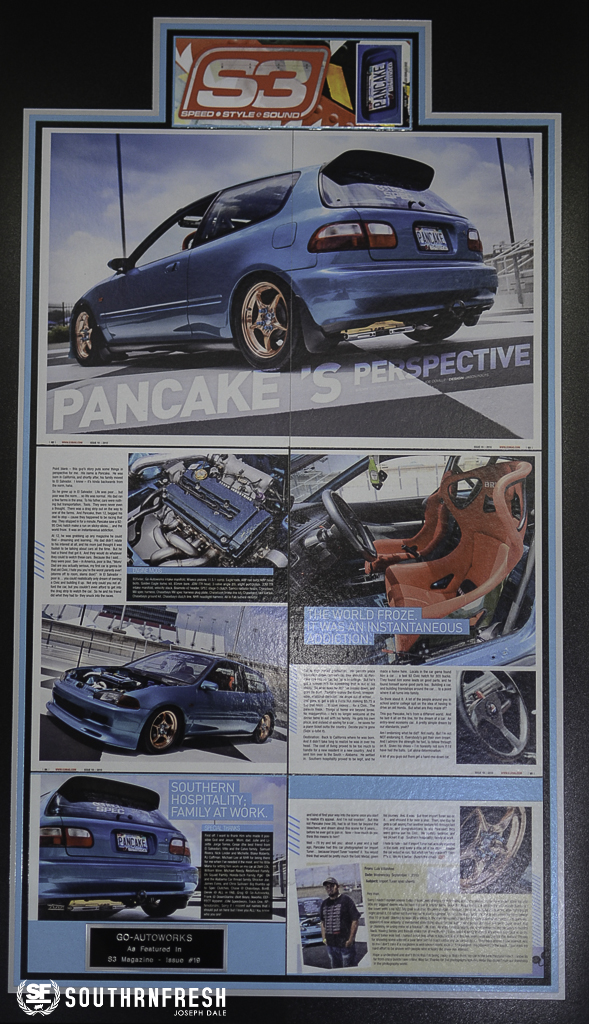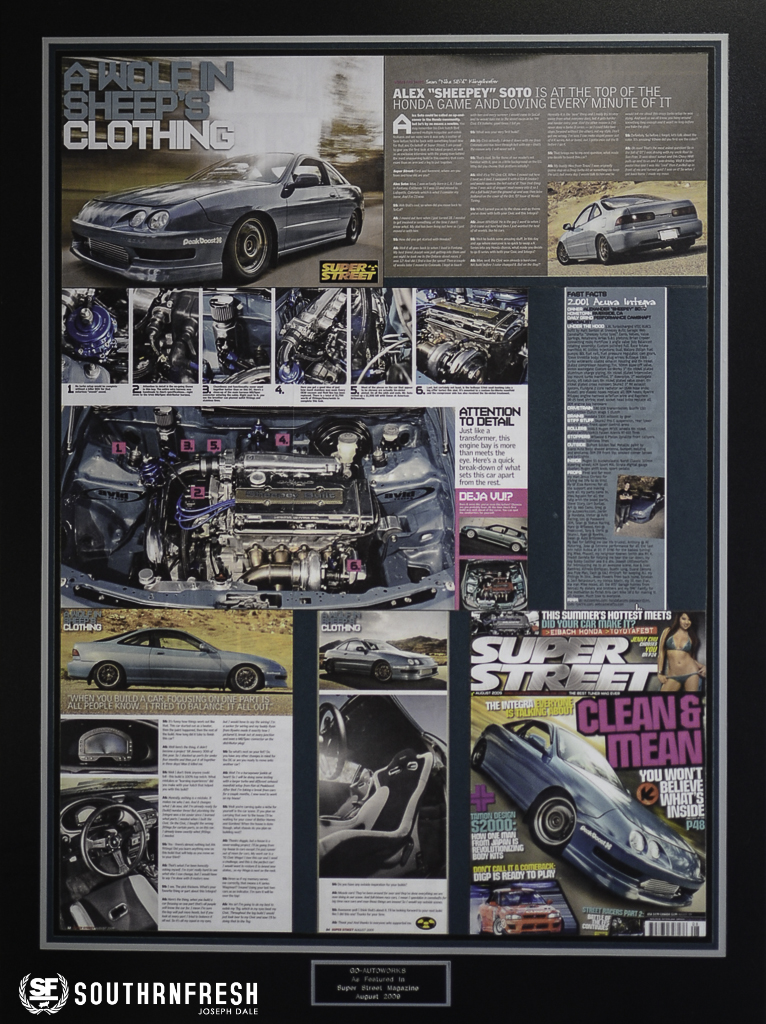 Walking into a small shop in Montgomery, and seeing these cars all on the wall.  And realizing that the fabrication work on these came from this mans hands made me proud.  Greg's calm and quiet personality is what I respect the most, a person that does so much in the Honda community but keeps to himself, and just focuses on making quality product is something that anyone can respect.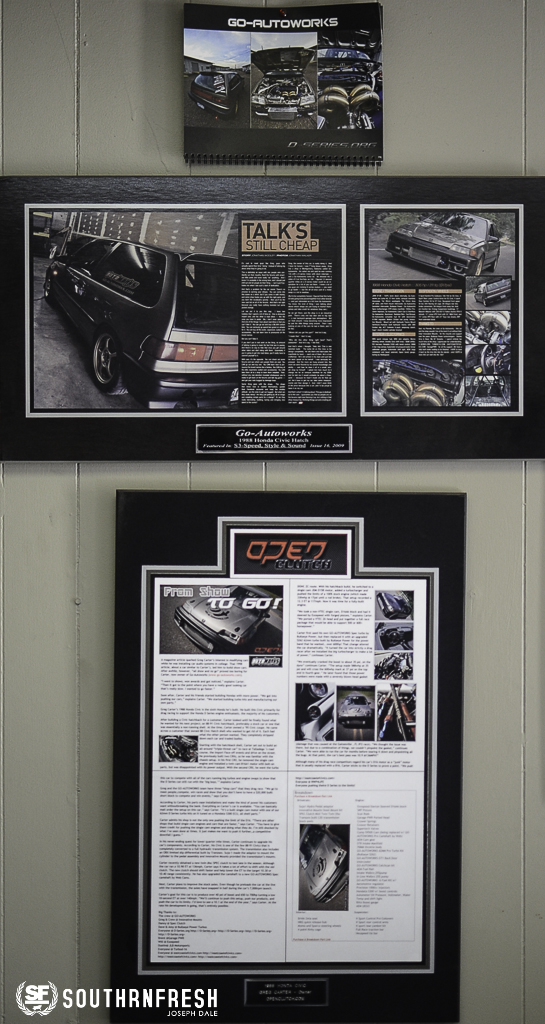 Over the years with SF, meeting someone online and having long conversations is one thing.  But when you get face to face with that person, and that humble attitude and good nature remains it helps motivate you personally to stay your own course.  Greg and I had a long conversation about so many things that afternoon.  Him being on the  side of the industry as a business owner and me being a dude with a website that talks about cars.  Our stories about things sounded so similar.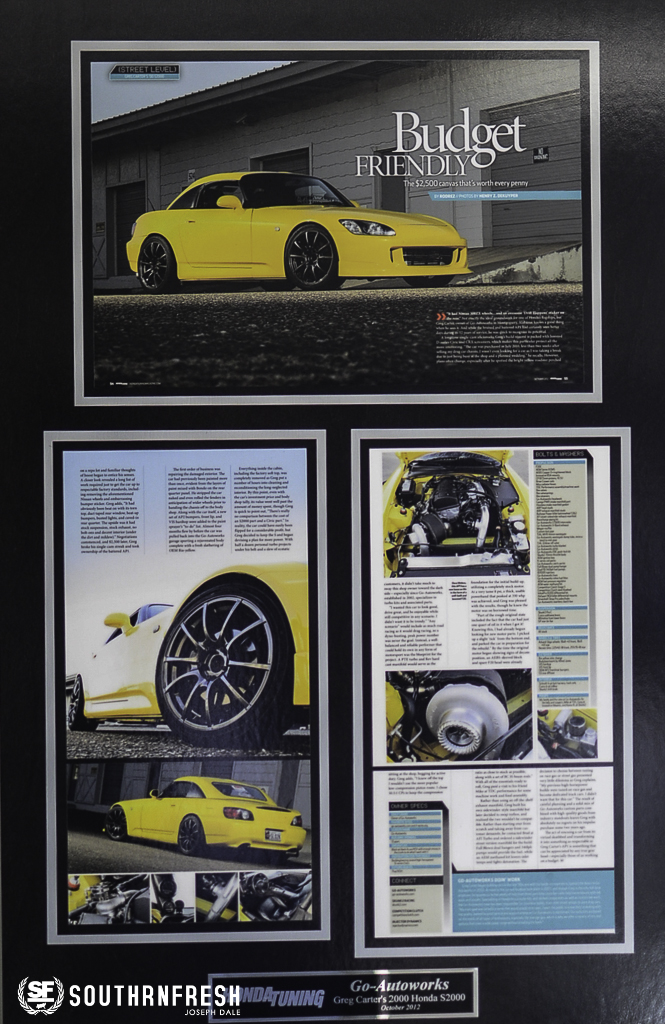 One of the things we discussed was how people search for good quality work out of state.  Most people instantly would want to start their search out West for the best place to buy wheels, parts, or just get inspiration.  But I always wondered why noone liked to spend money with the locals.   Anything you source out west, you can get done right here within a 250 mile radius, and still get the same quality.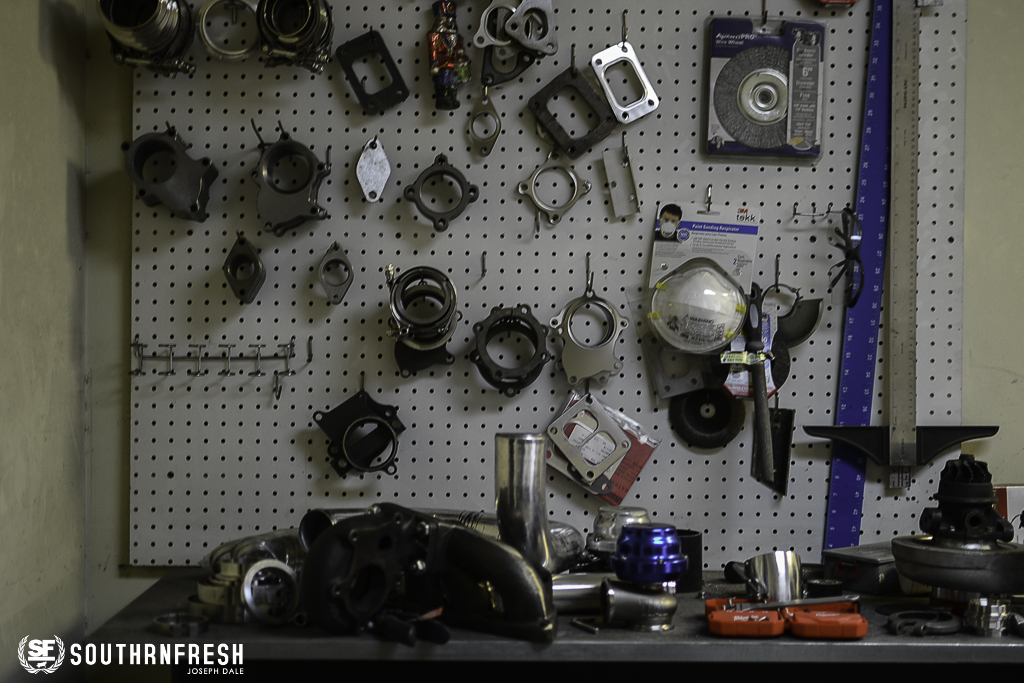 I was able to learn a lot of information about how the fabrication industry works that afternoon.  And learned how much work Greg actually does in this shop.  Realizing that so many builds have been developed and blueprinted in this space over the years was overwhelming.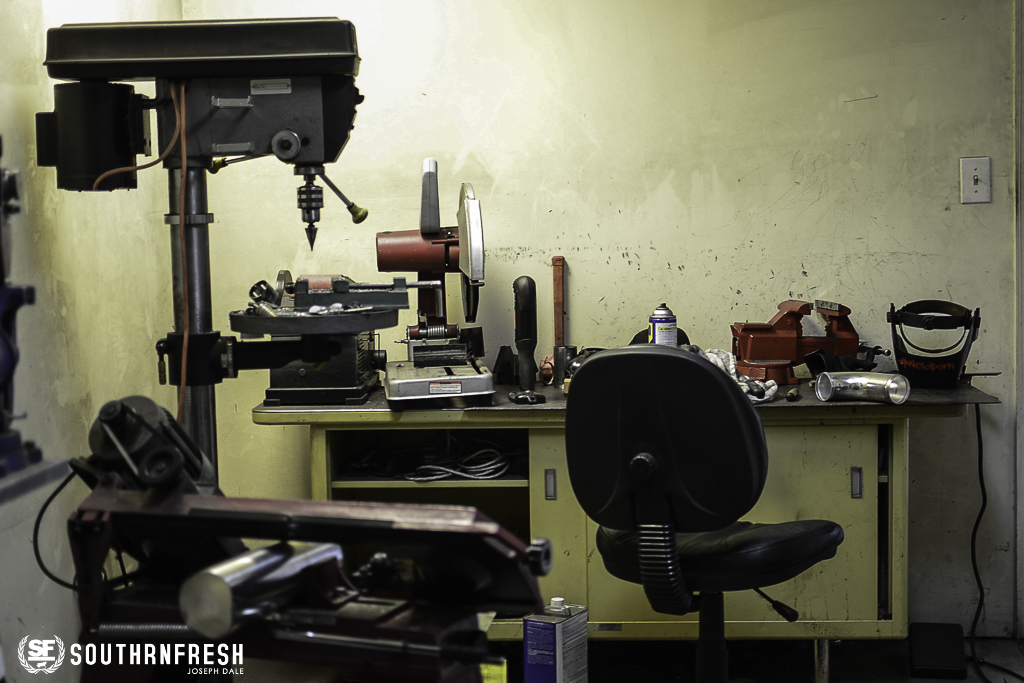 I consider myself a really hands on kind of guy, but I also know my limits.  Body work and welding are just something I dont think I will ever learn, just because I respect the art so much.  Greg's start was not made with an inheritance or a lucky break, but it has taken him 13 years to get to this level of being independent and his own boss.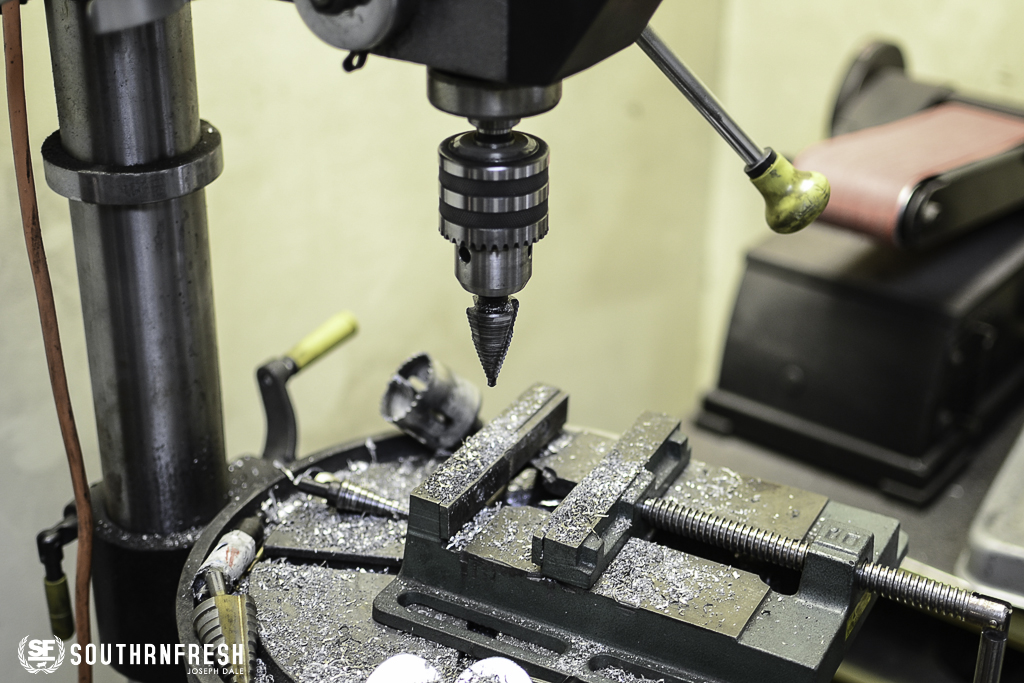 Starting out in his backyard grinding metal for friends, and being the go to man locally to pay his way through school.  Greg was not just doing fabrication.  He was installing bolt-ons, car audio and whatever paid tuition.  All the hard work snow balled from building pretty show cars, to getting into making cars go fast.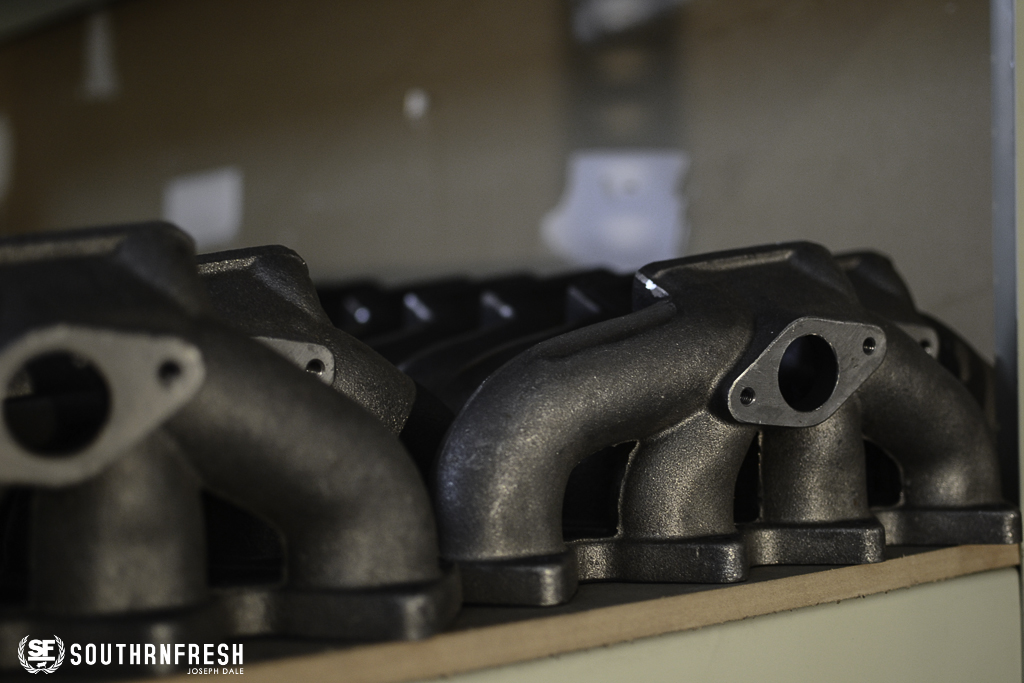 Greg's first move was renting out a space in a friend's shop for about a year or so.  Like every business minded person, you always have to be making moves to take yourself to the next level.  Greg decided to take a shot at developing his own product.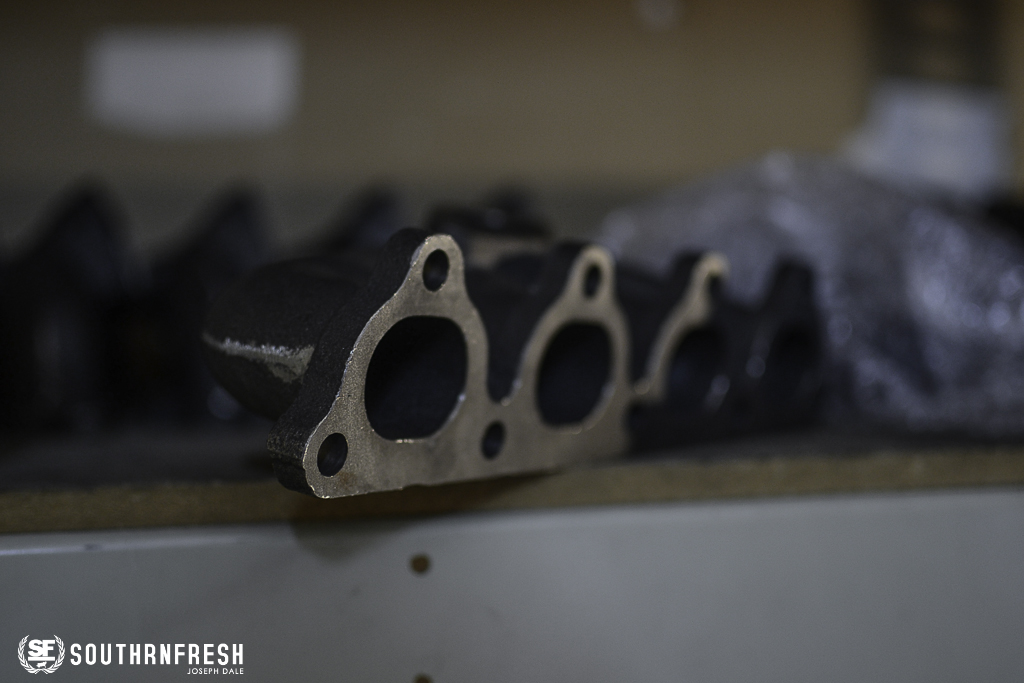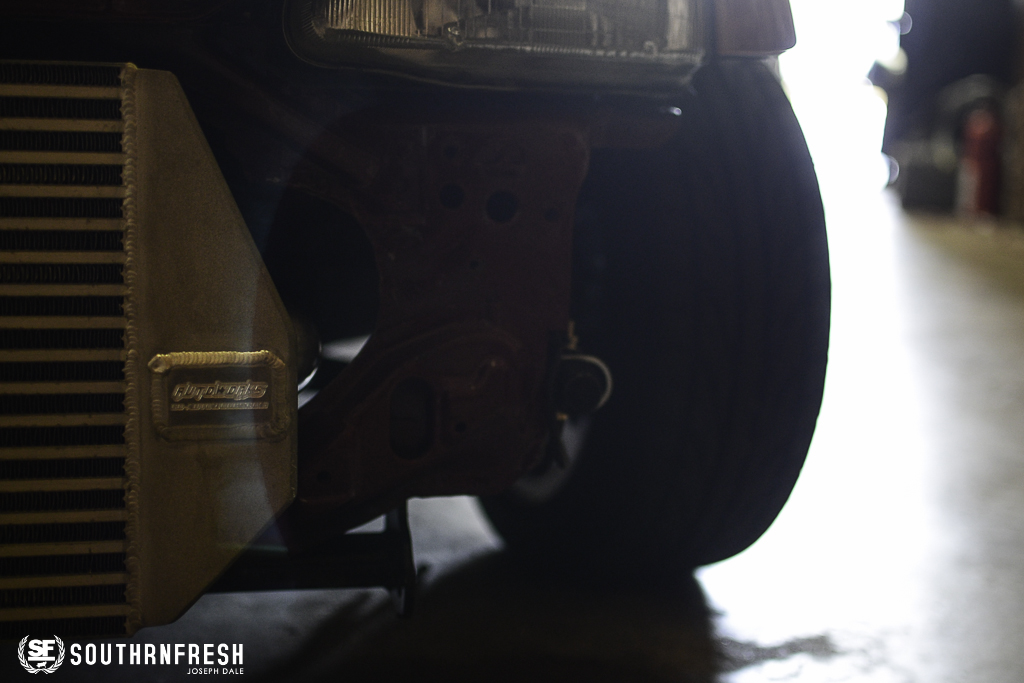 Making the move out of his friends rental space to his own shop, and starting his own line of products was a huge step.  But it was the best step he could possibly make.  Anyone that is trying to build something successful, you get to a point were you have to make a risky move.  But no good move is made without risk.  Greg making that move was the start of his fabrication enterprise.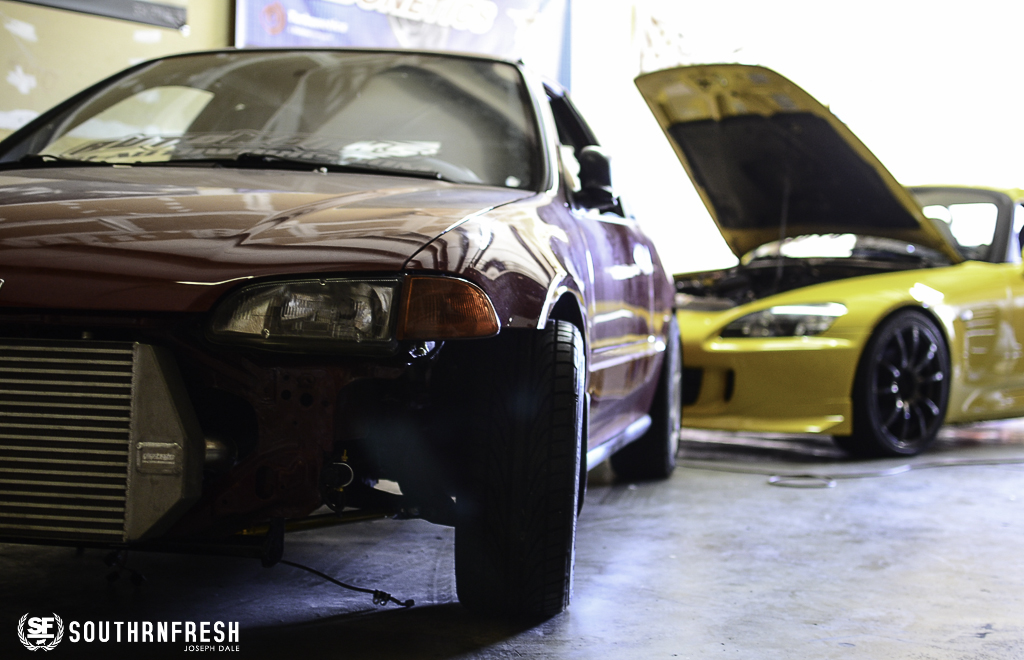 This move was not an easy move.  Greg still worked full time alongside starting a business on the side.  And he was still working 7am to 7pm 7 days a week to help fund the start of his enterprise.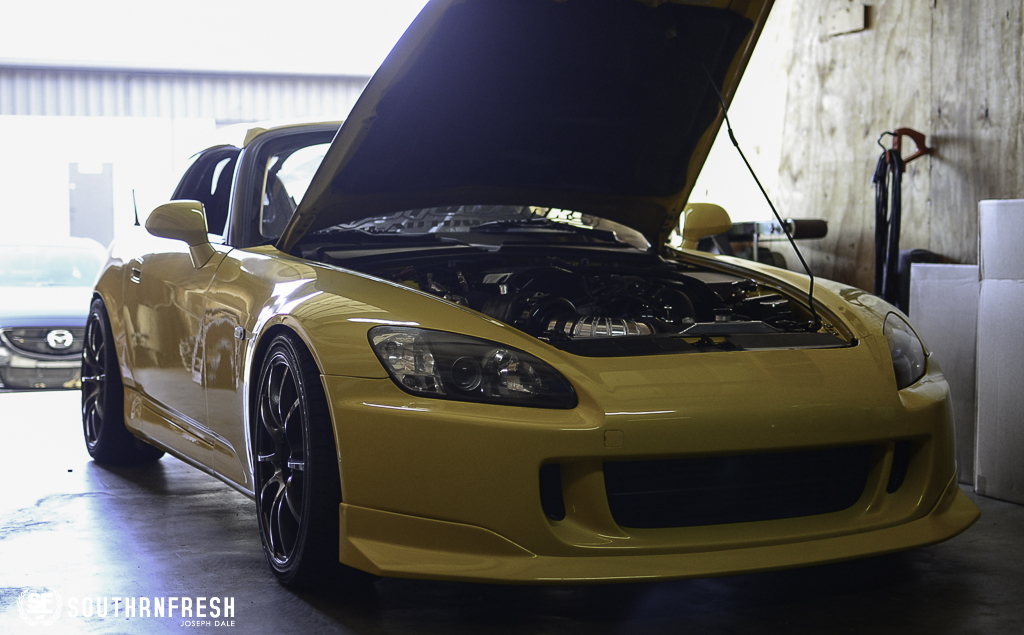 Eventually Go-Autoworks took off, and Greg was able to leave the work force, and be his own boss and provide for himself and his family.  Go-Autoworks became a house hold name for the Honda community.  It started as basic manifolds, intakes it eventually evolved to full turbo kits , parts, and custom applications.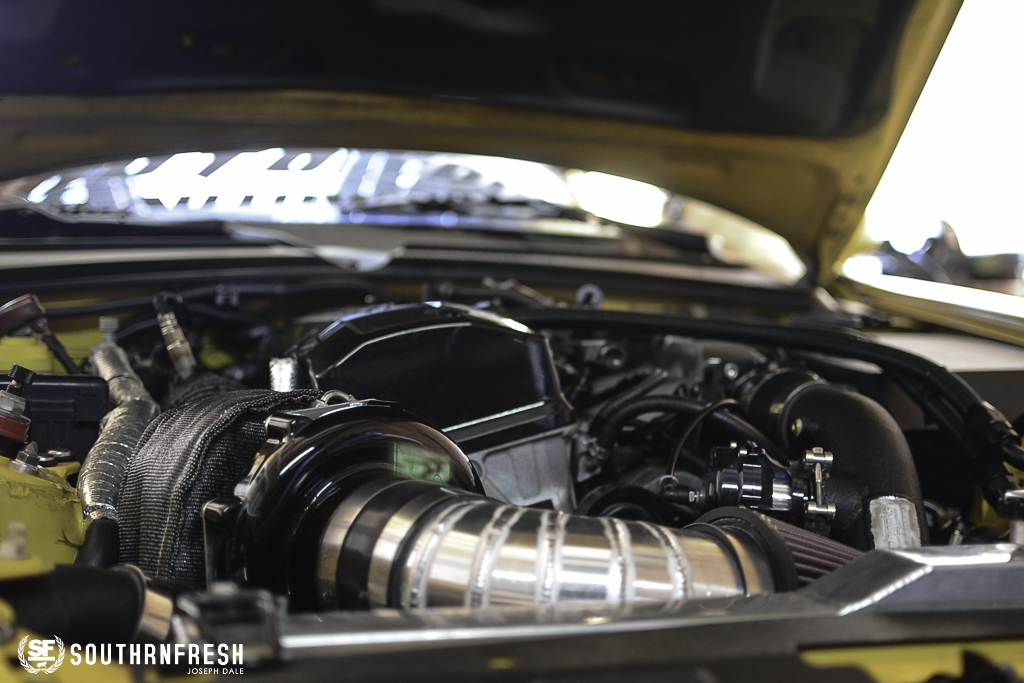 Being able to make a good product is one thing, but being a good business man is another thing.  From my perspective Greg has mastered both, knowing who to associate with, and knowing what moves to make is important.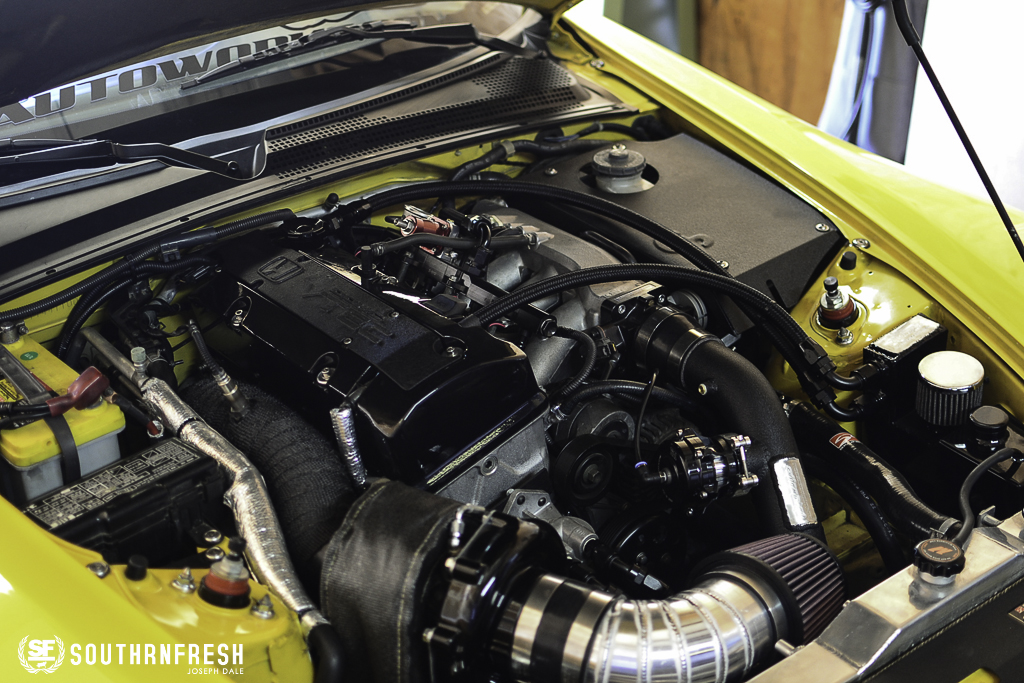 Greg's personal S2000 showcases his work, but the car has not been out for a long time.  At the time he was working on it to get it back on the street.  He did manage to bring the S2000 out to Import Alliance this year.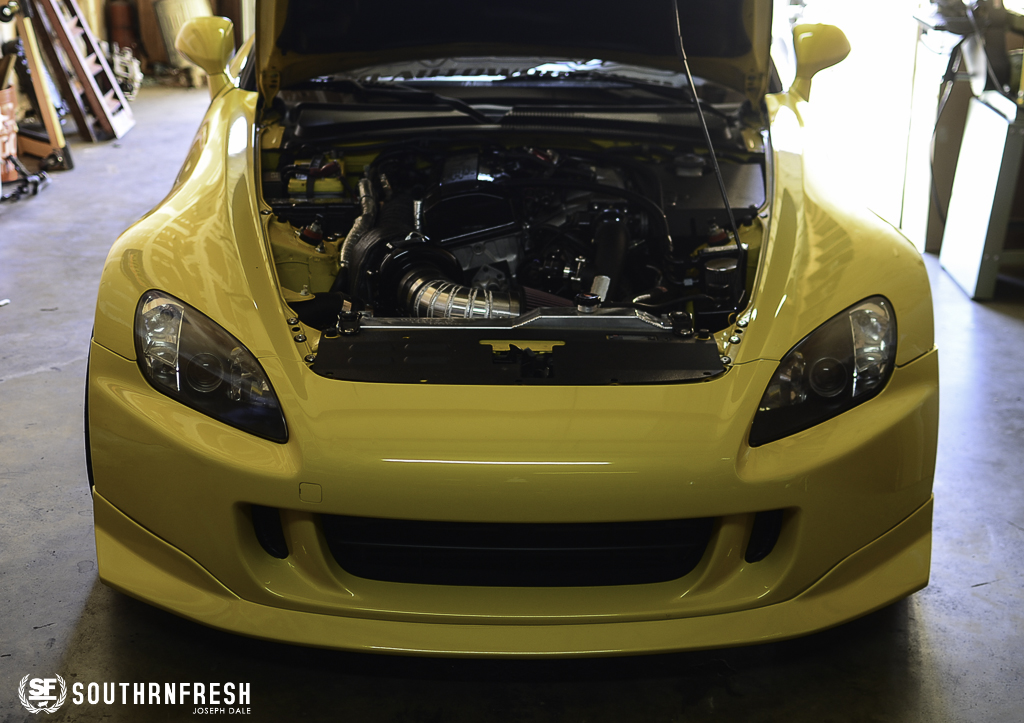 I will end this post with a salute to Mr. Carter.  Not because of his success, but for his process of working hard and staying his course with a quality product.  I challenge everyone to shop local, and support your peers as long as they are providing a quality product or service.  We have so many resources here in our own region that can provide you with everything that you need for your build.  But it is up to us to keep them in business with our support.  And no disrespect to our friends out West, we know how you all get it done… but we got to eat out here too.   
Take time to check out