The whole Southrnfresh 5 x Street Driven Tour experience would have not been successful if it was not for the drifters that came out and put on a excellent show for us all day.  We often look at drifters as the bad boys of our automotive scene, but the true drifters that really put their time and money into doing it are the backbone of the community.  We really appreciate them coming out and killing their tires for our entertainment. 
Photos by Khris H. Andrew Mesa – David New 
One of the biggest things at this event was having Formula D drivers come out and give ride alongs and just mingle with the crowd during the day.  We rarely get to see these guys in person outside of Formula D at Road Atlanta.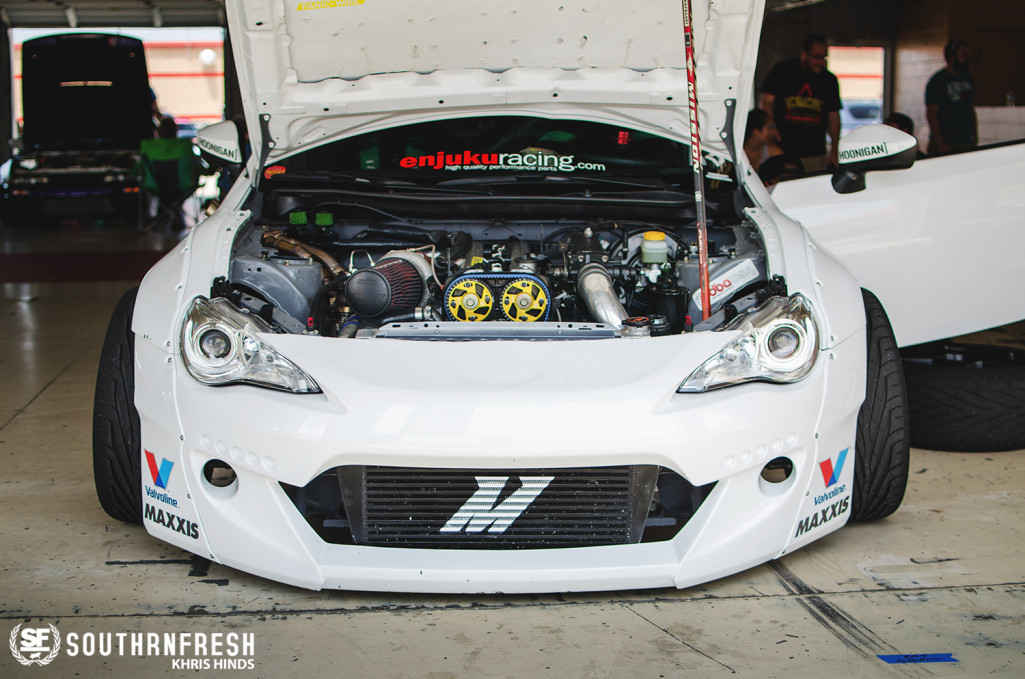 Ryan Tuerck brought out his 2JZ powered FRS for the evening.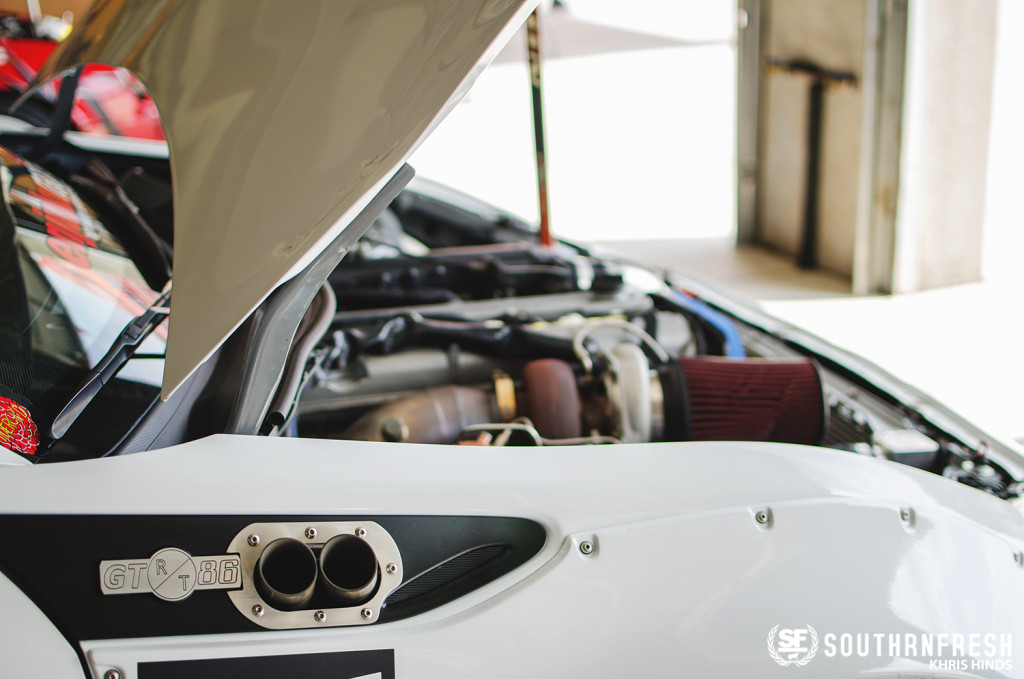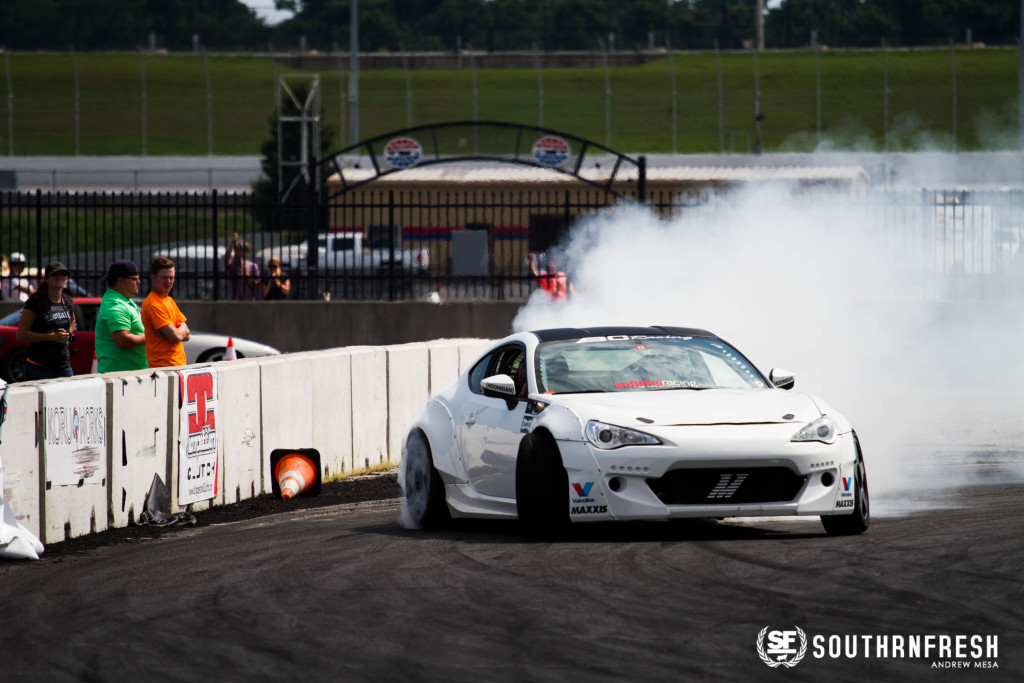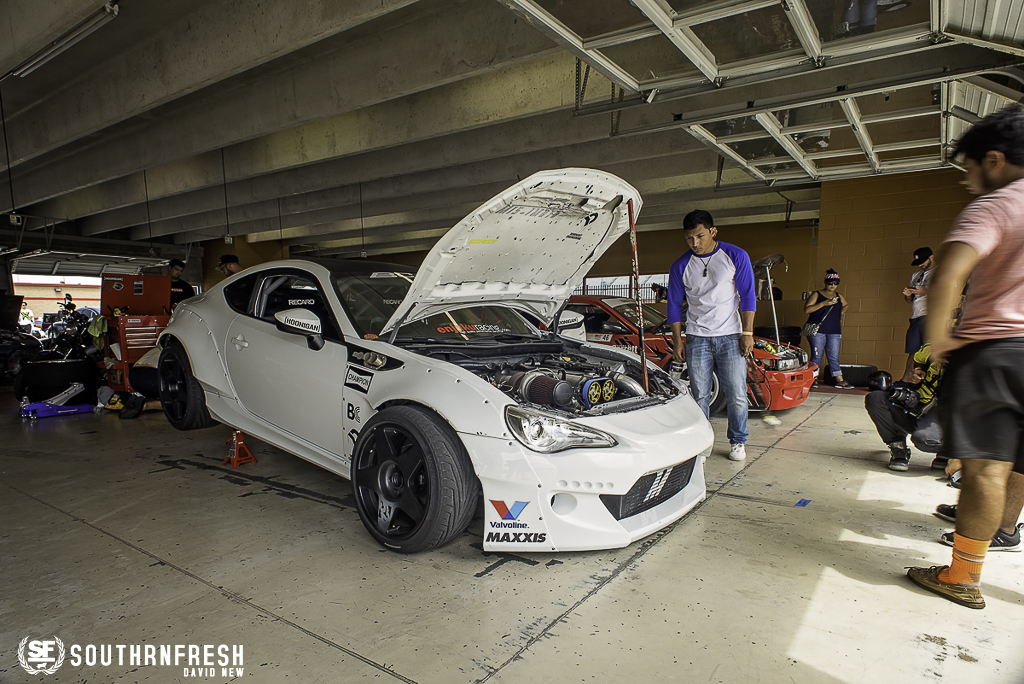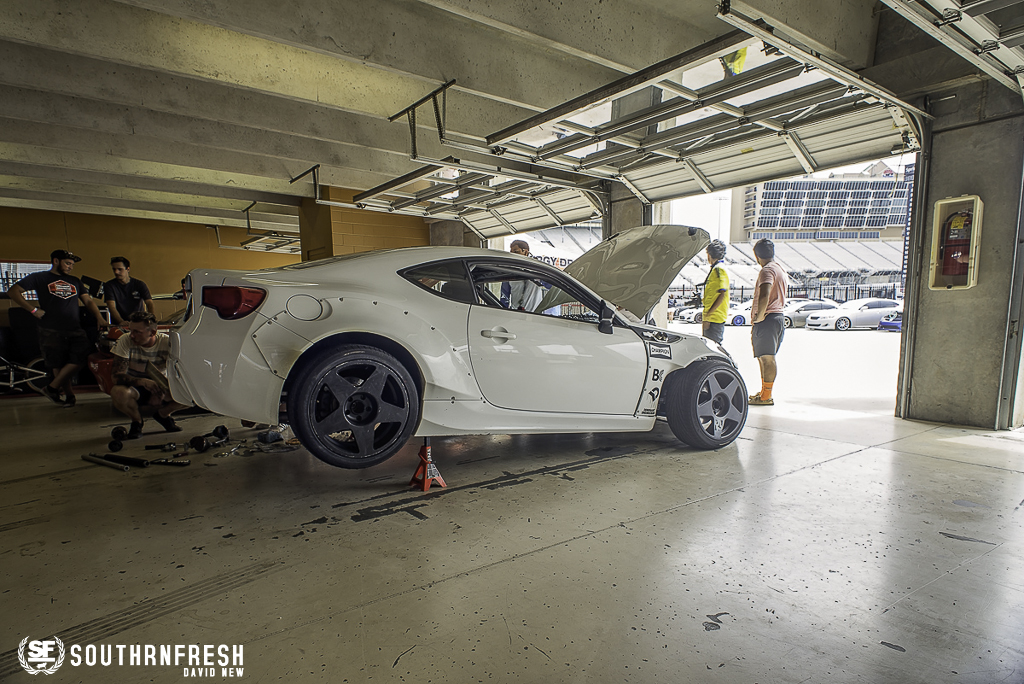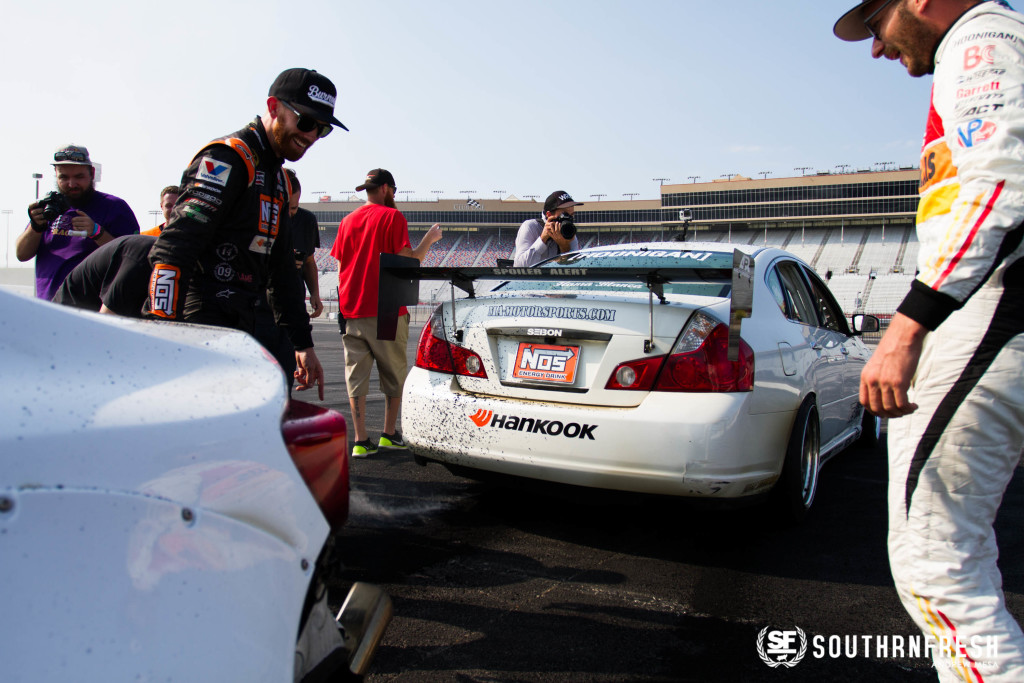 Chris Forsberg was also in attendance in his  M45 powered by the same engine that is in his Formula D car.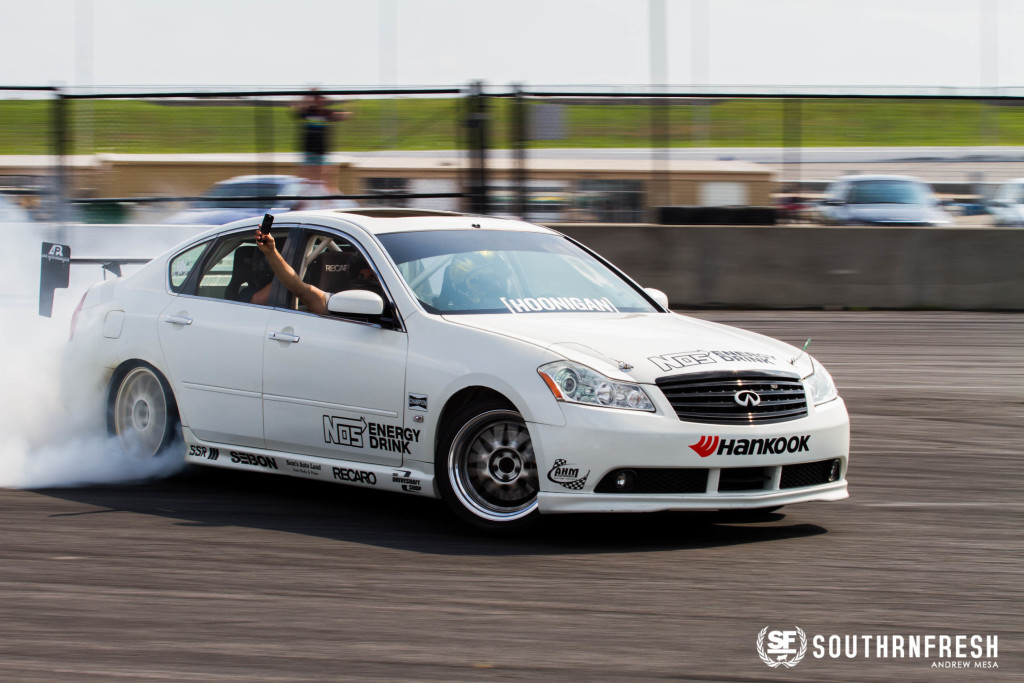 The M45 was one of the favorites for ride along.  Because of the back seat and the amount of G force it creates slinging through the course.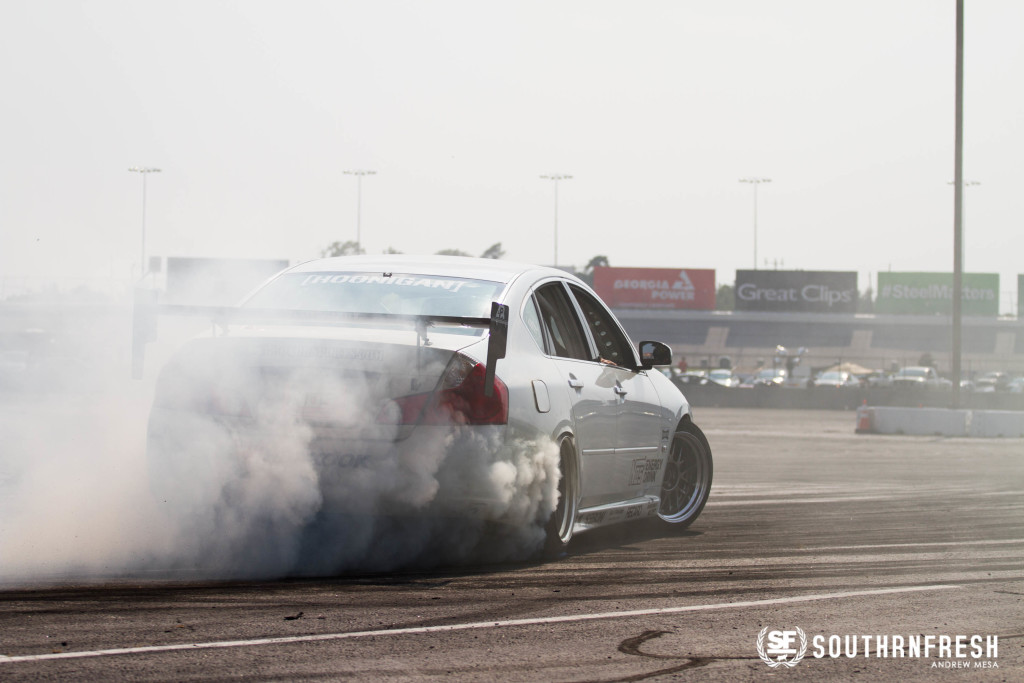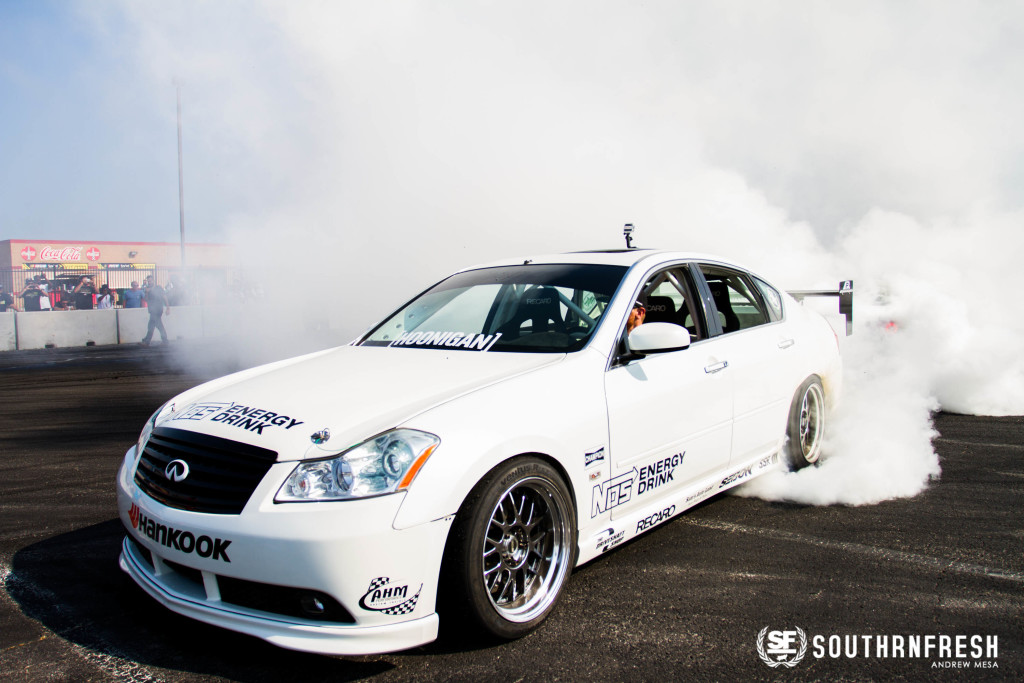 If you stayed till the very end, you got a chance to see Chris Forsberg and Ryan Tuerck participate in a tug of war between the FRS and M45.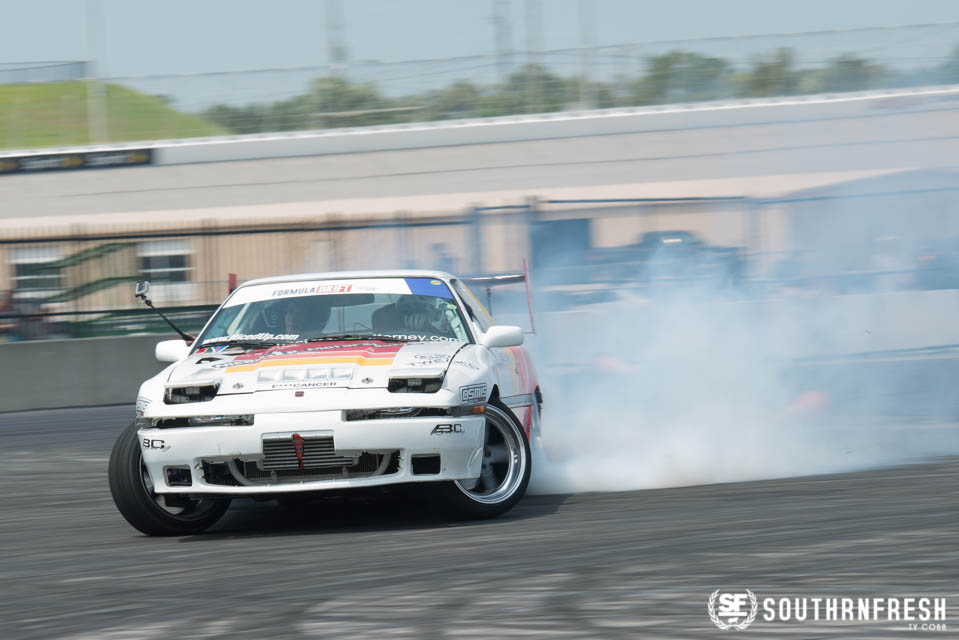 Local Floridian Tommy Van Cleef brought out his MK3 Supra from Florida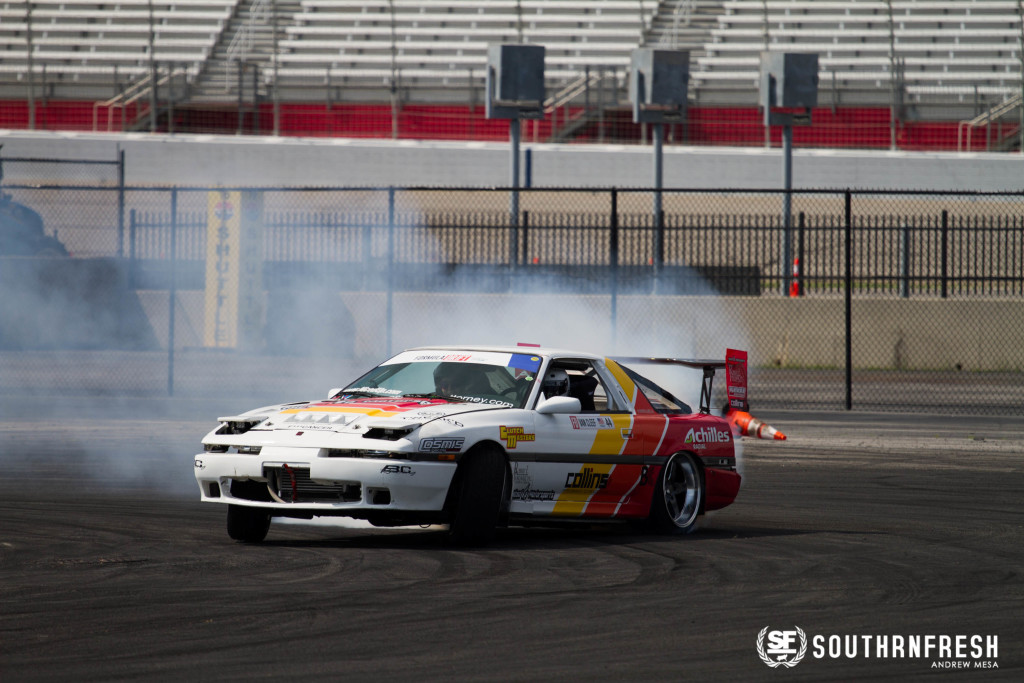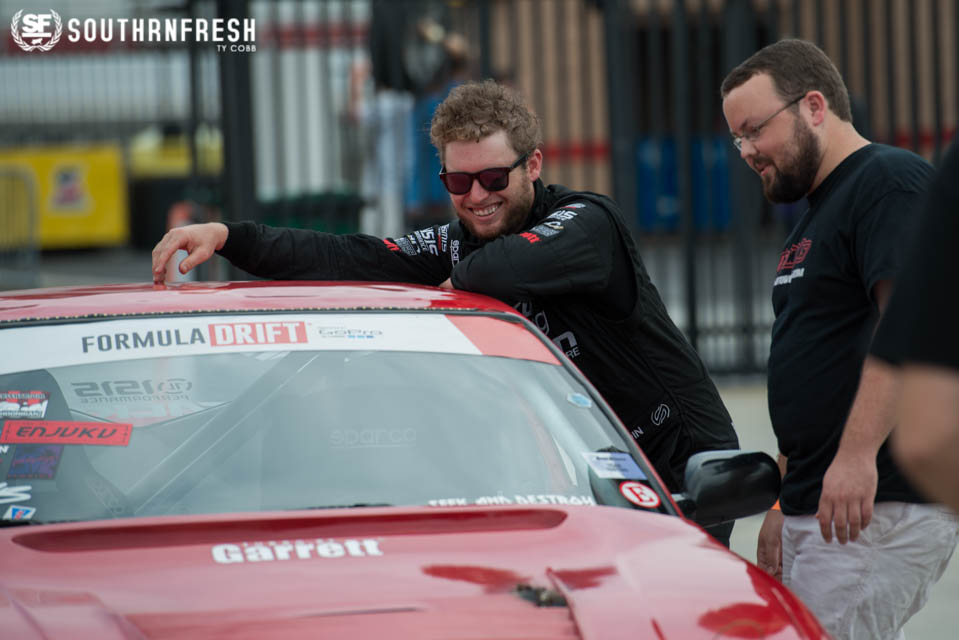 Local favorite Pat Goodin brought out his Formula D S13 to play for the afternoon.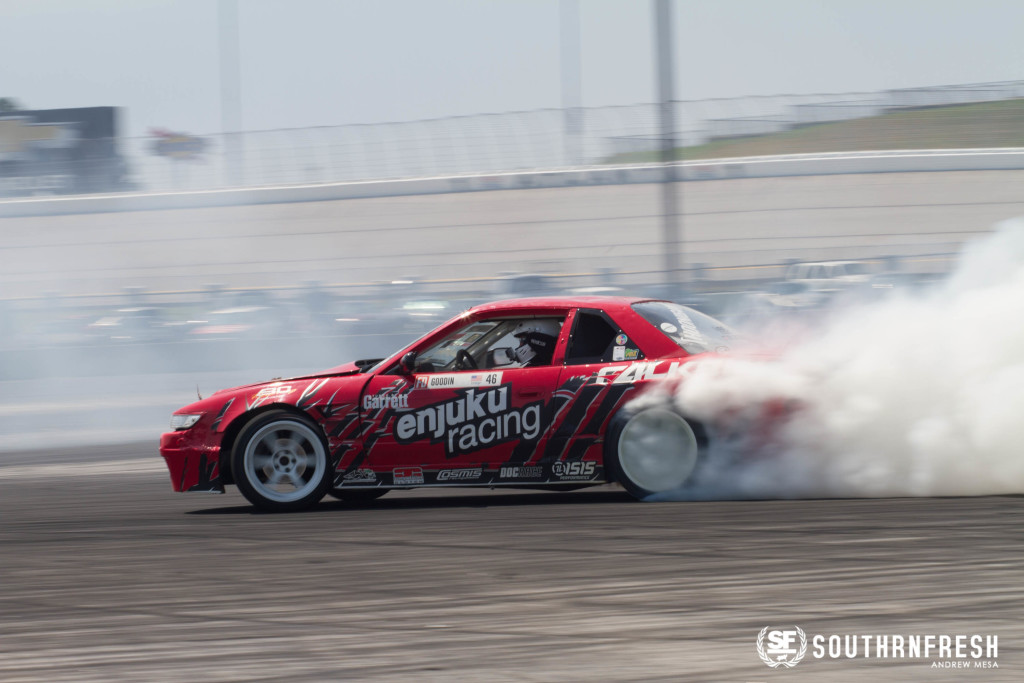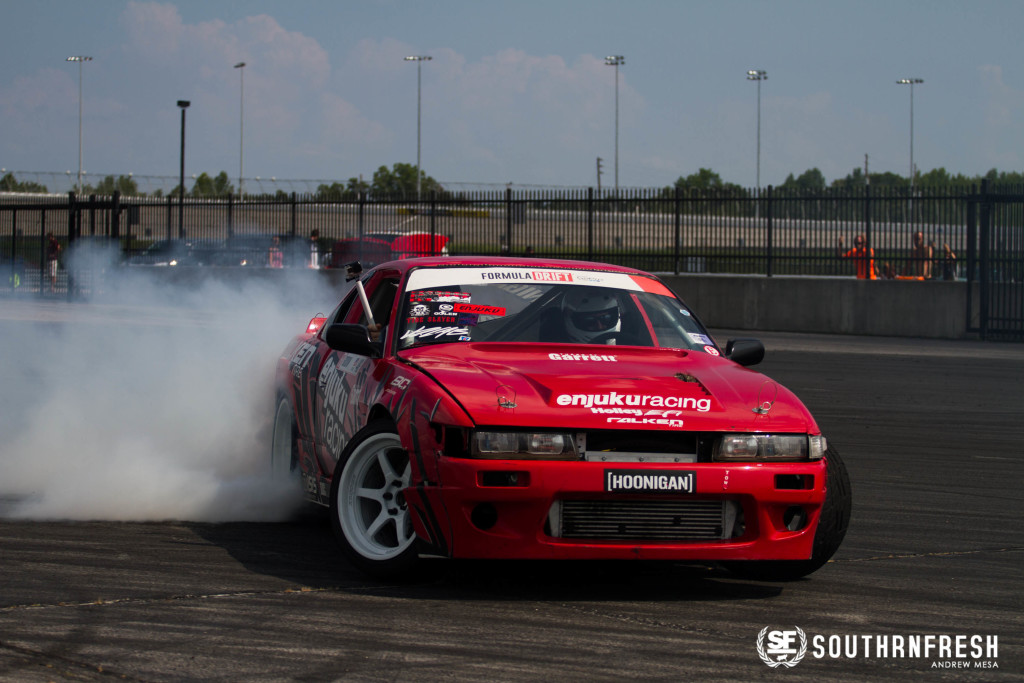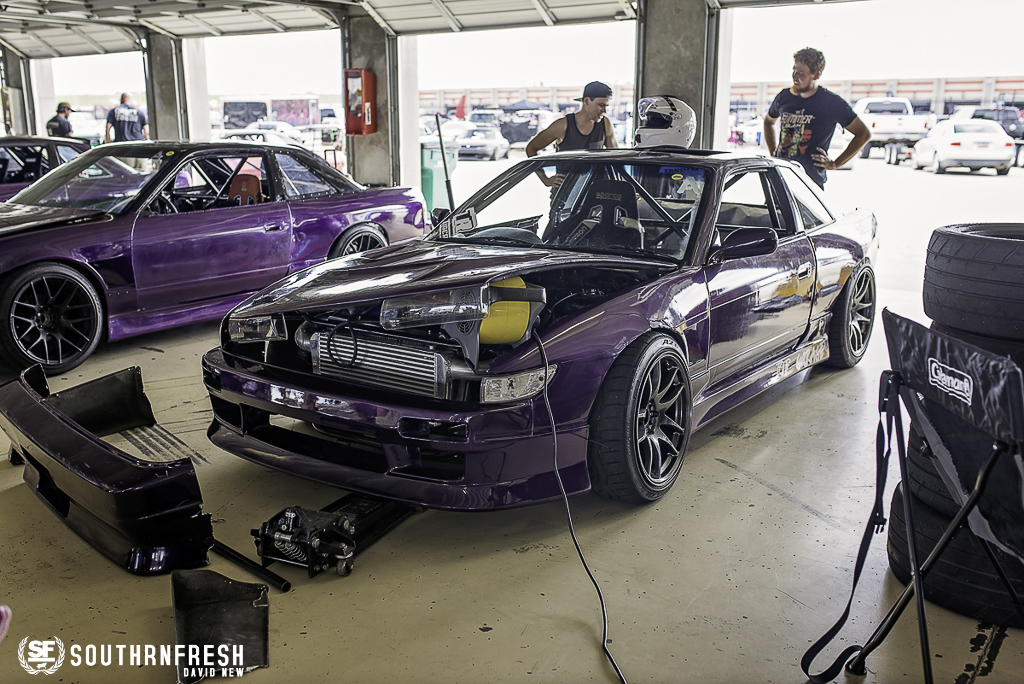 The crew from Top Garage brought out their purple people eater trio and put on a show with their tandems.  Seeing these local guys out on the track really made me wish we had more local drifting events in Georgia.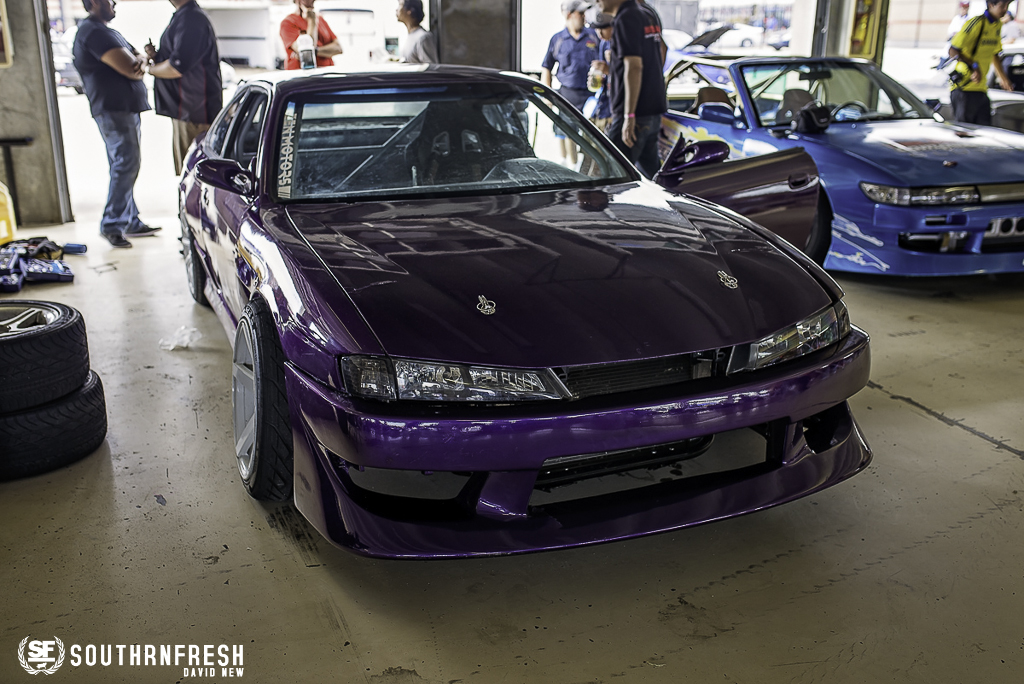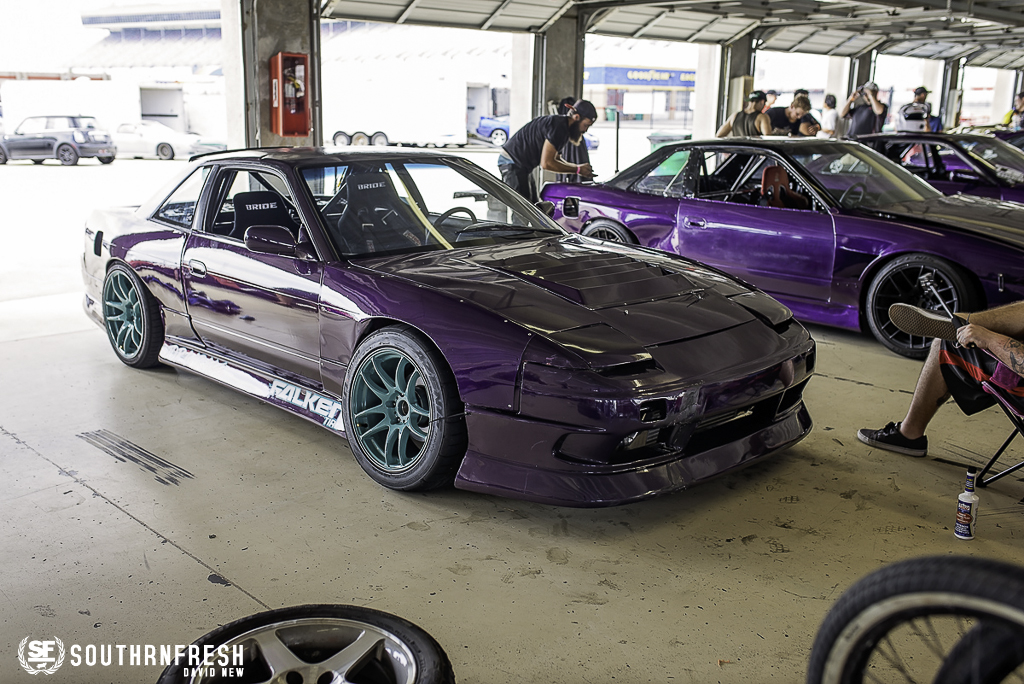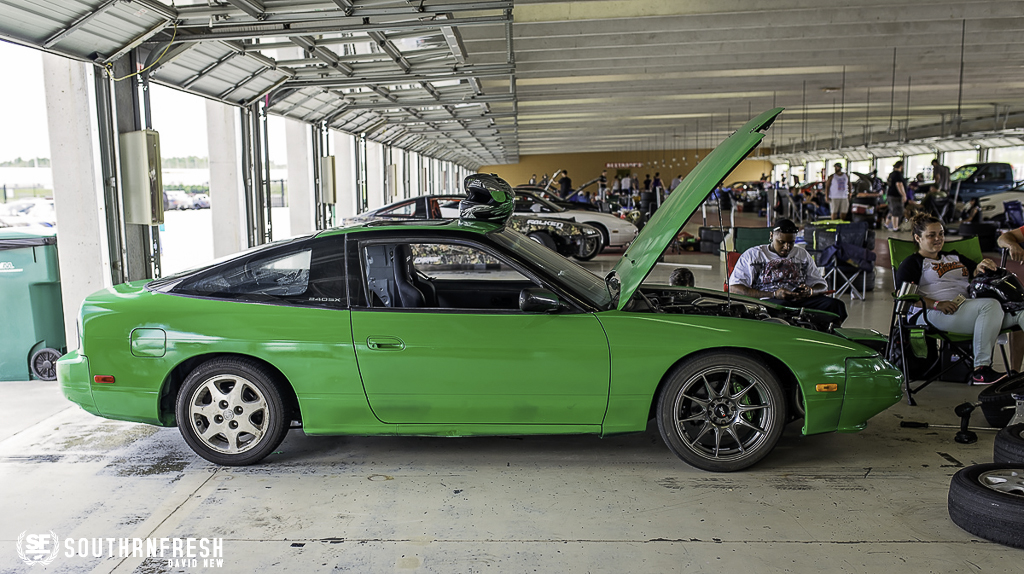 The garage was full of local drifters, and I honestly can not remember when the last time there was a event held in Georgia with so many drifters before this event, and the shiftpoint festival held a few weeks before.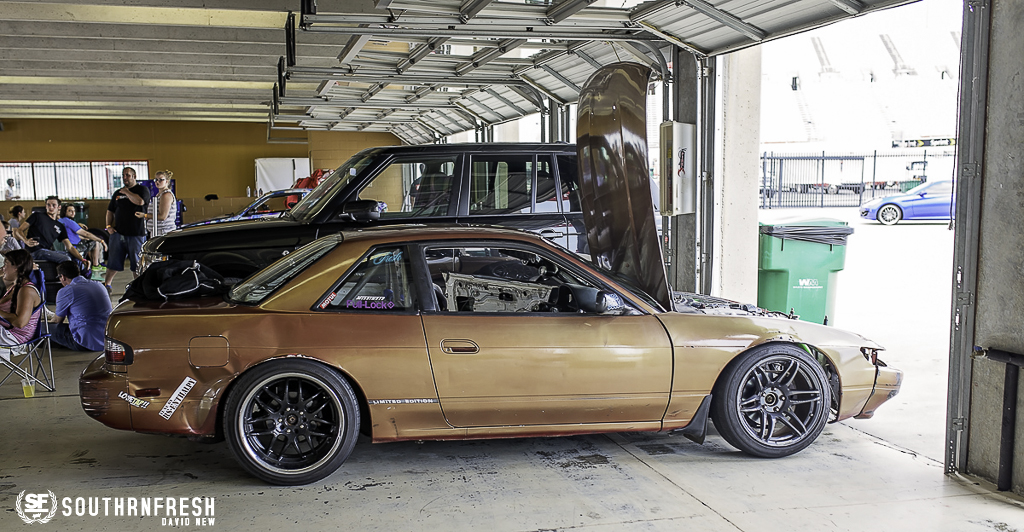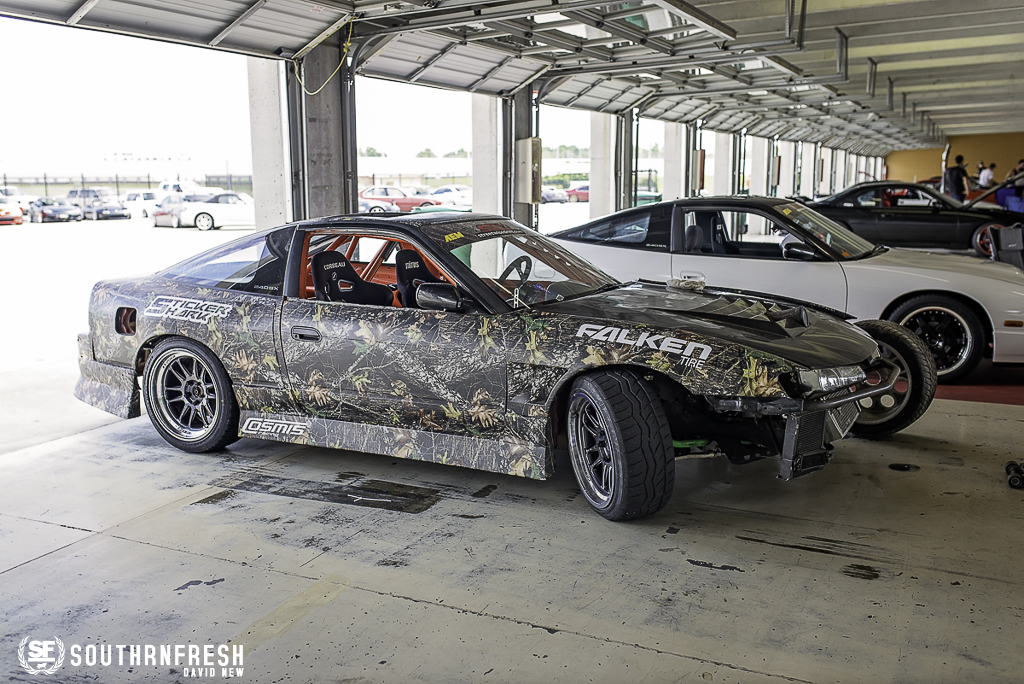 Patrick Whitley's V8 S13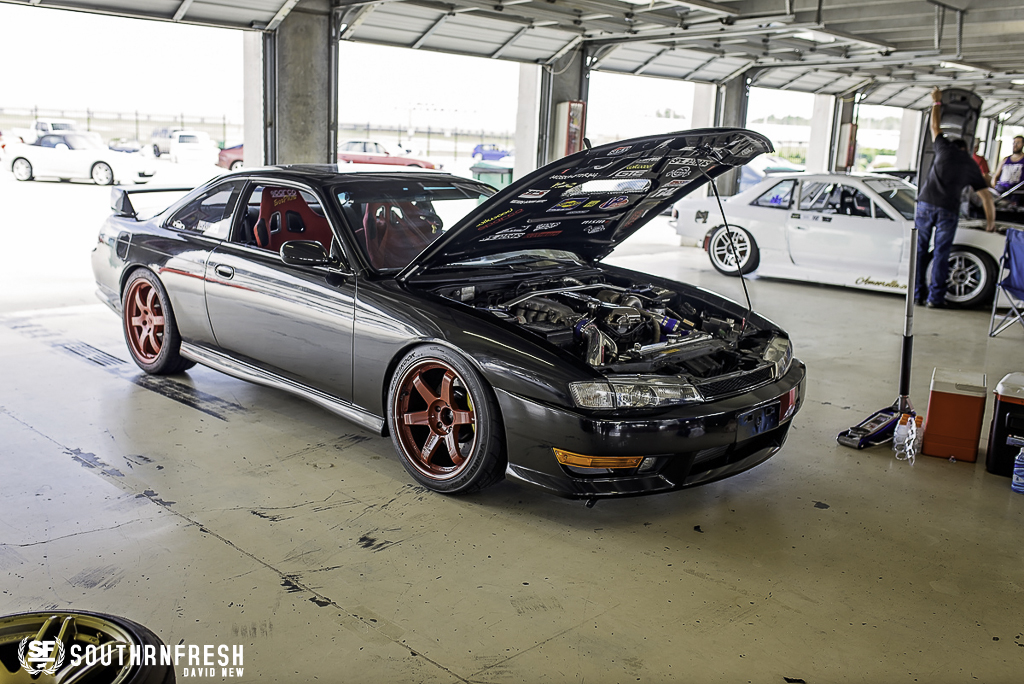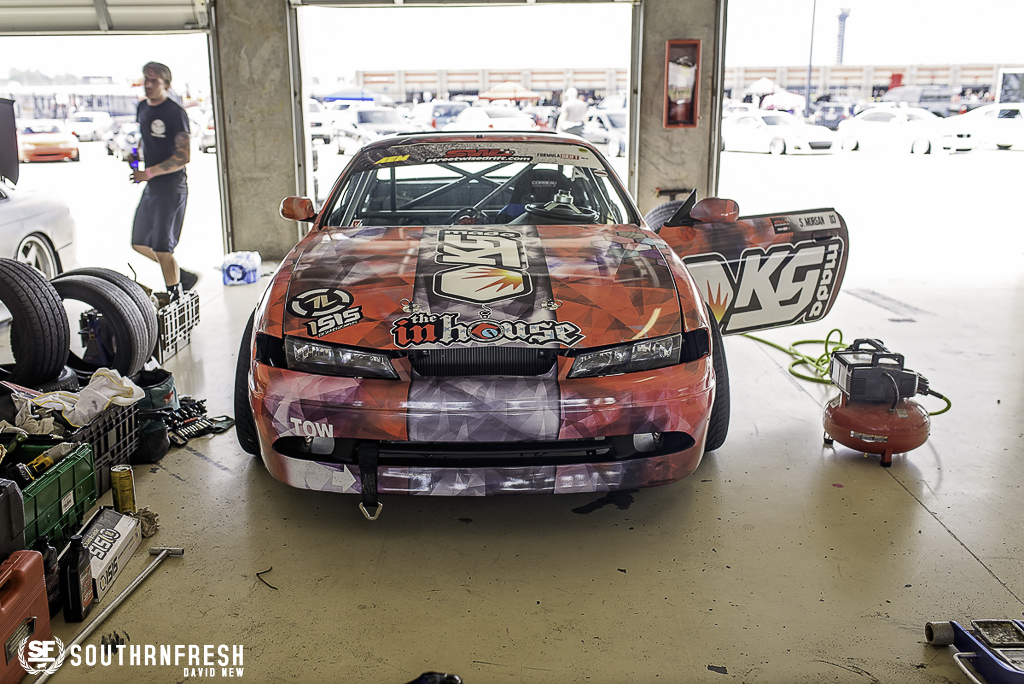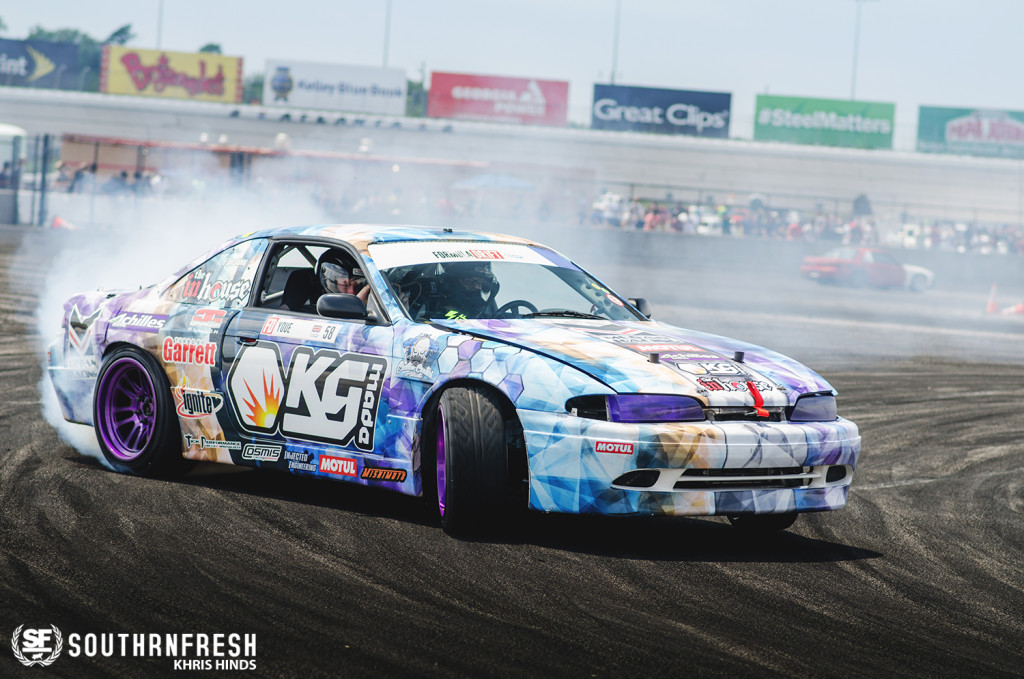 Atlanta based KG Made Fabrication brought out their cars to join in on the action also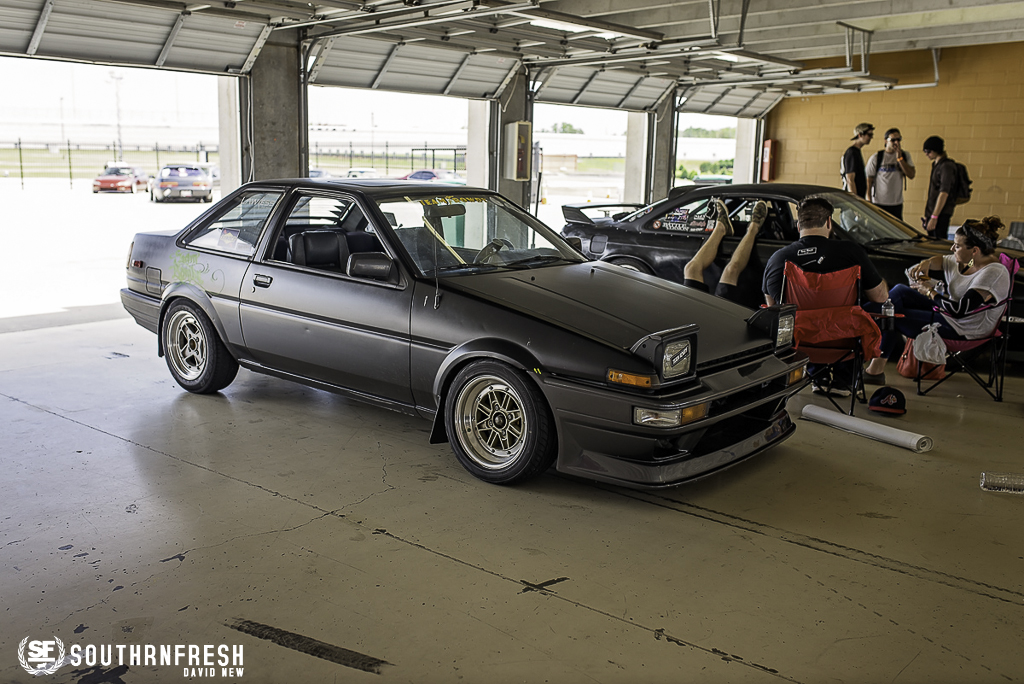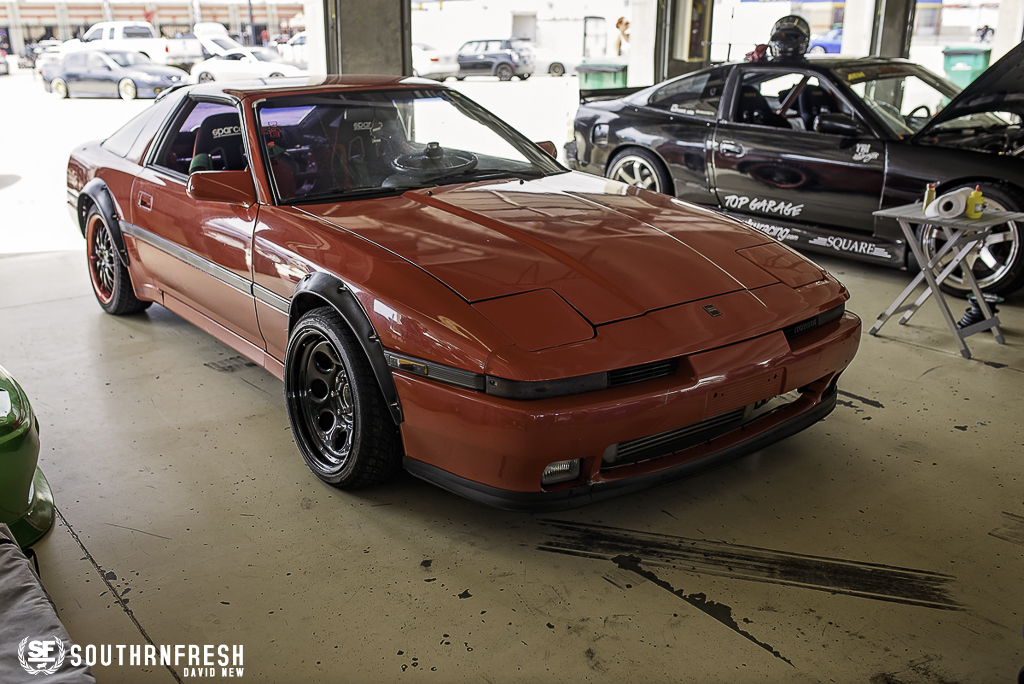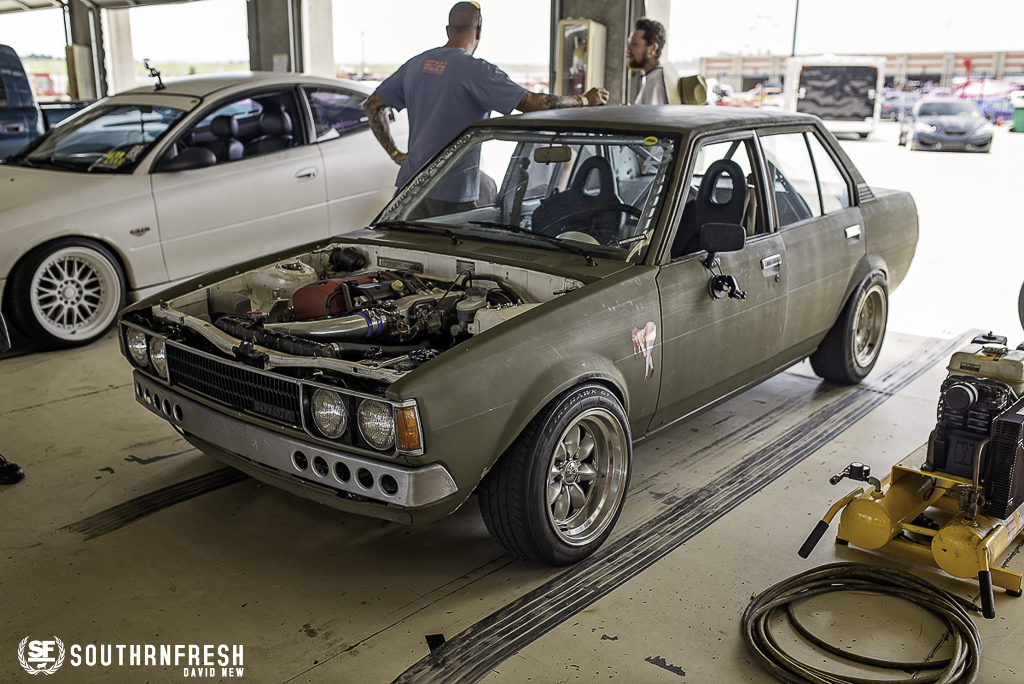 Jeb Greenstone of Cutworm Sepcialties'  F20c powered Corolla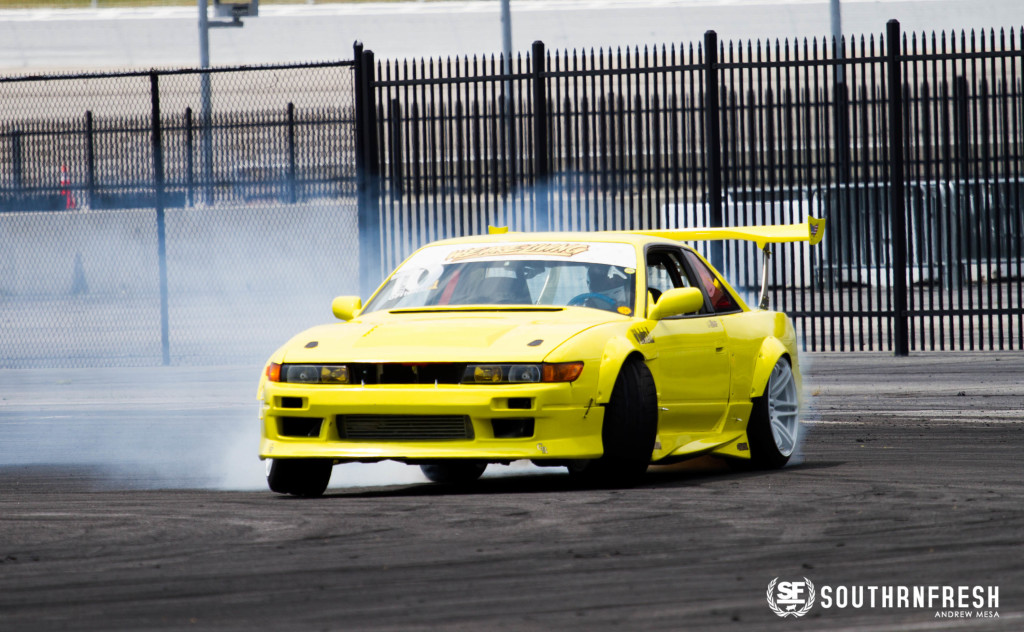 Scott from Grip Royal and his S13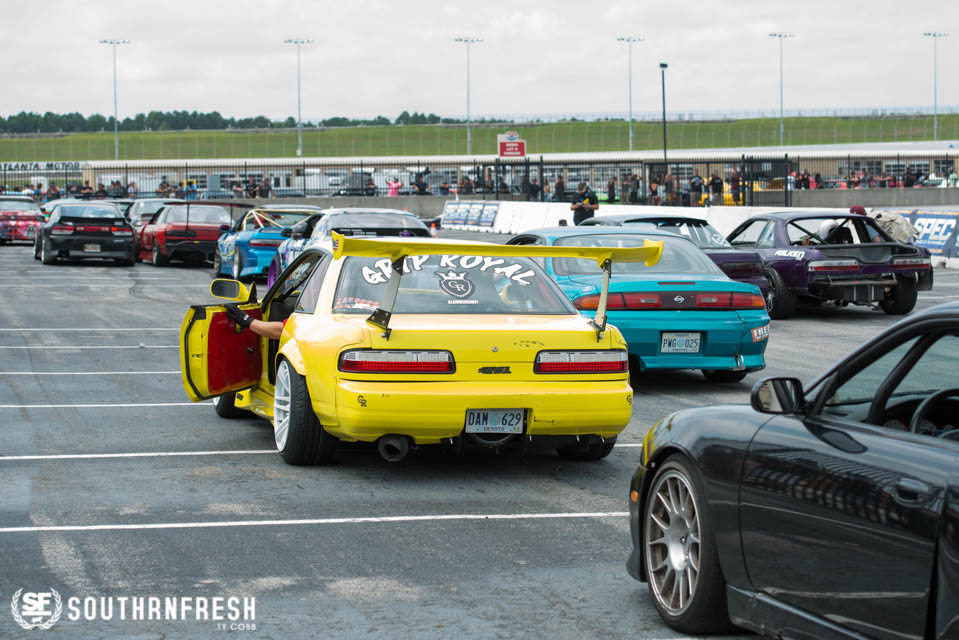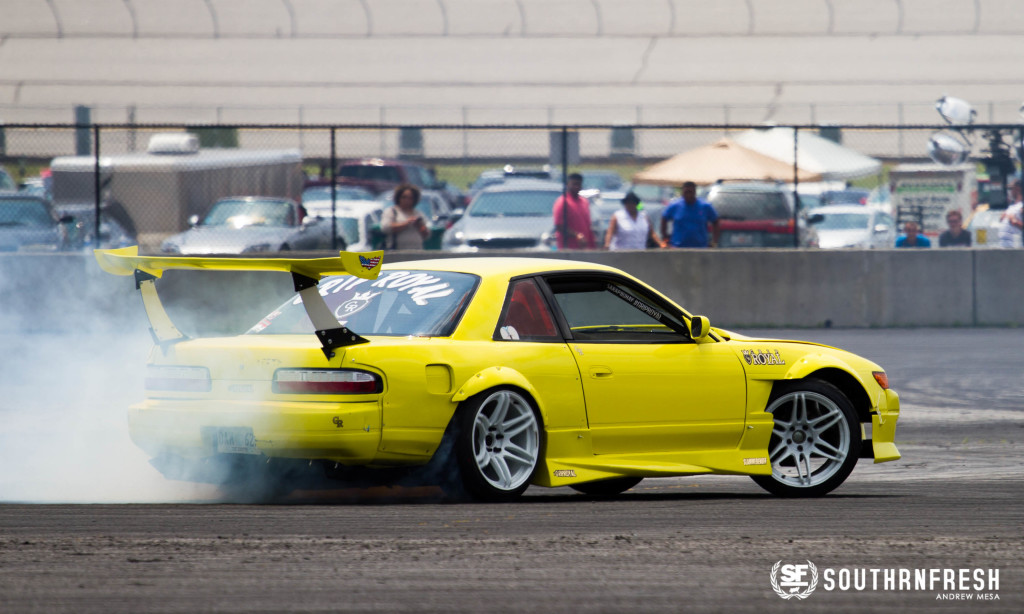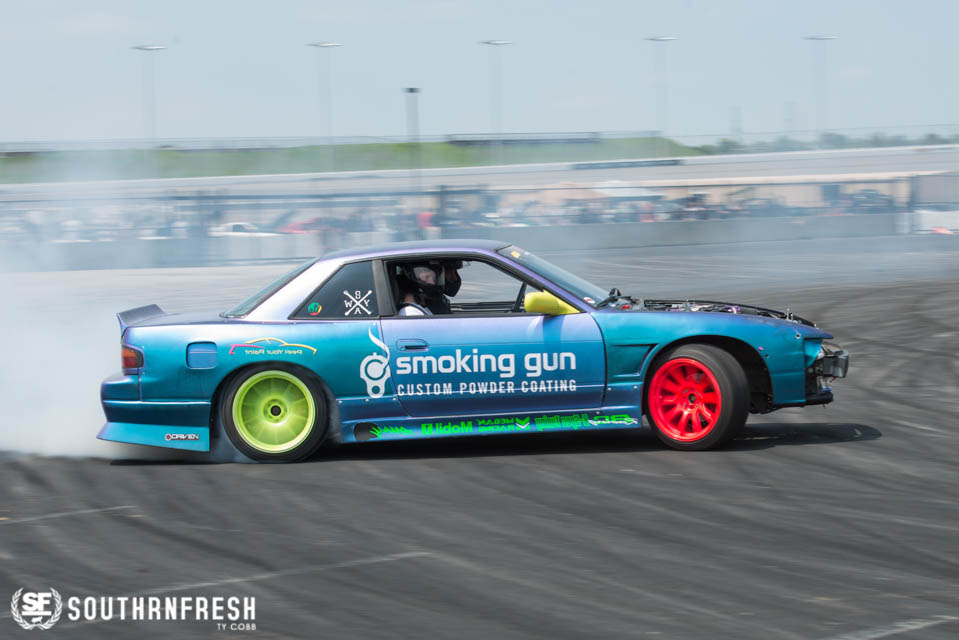 Emmalee Muller's S13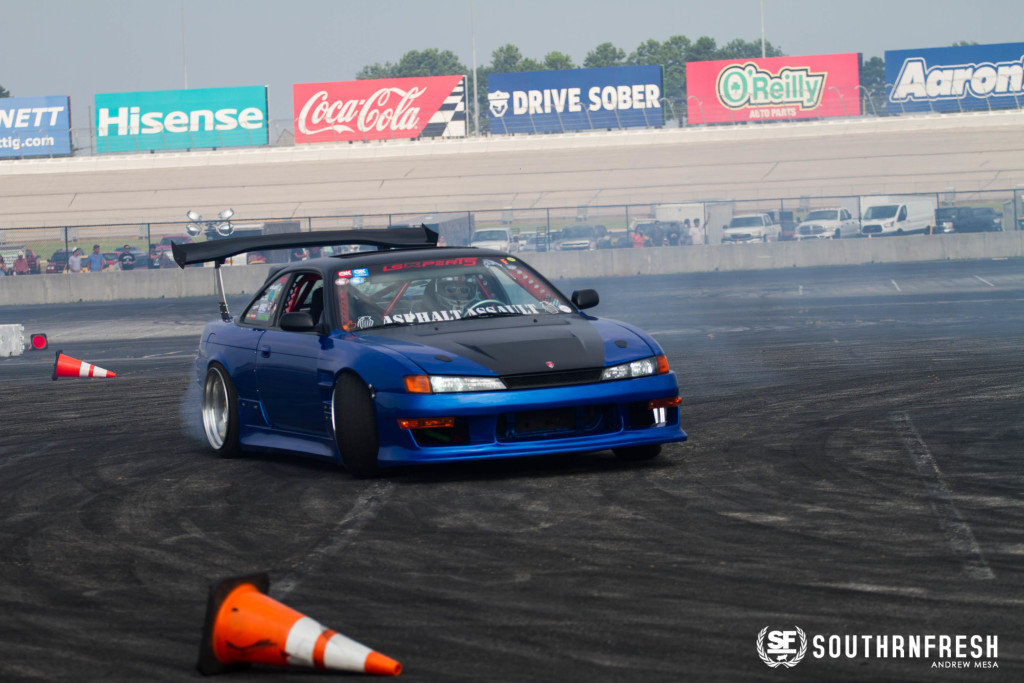 Brantley Uptagradff's v8 S13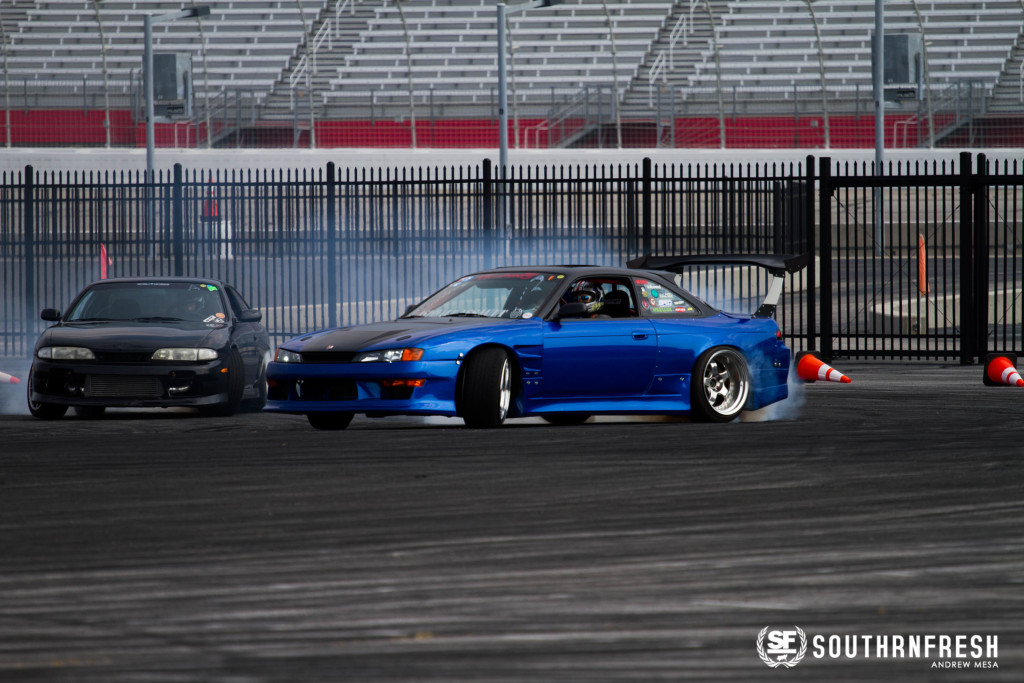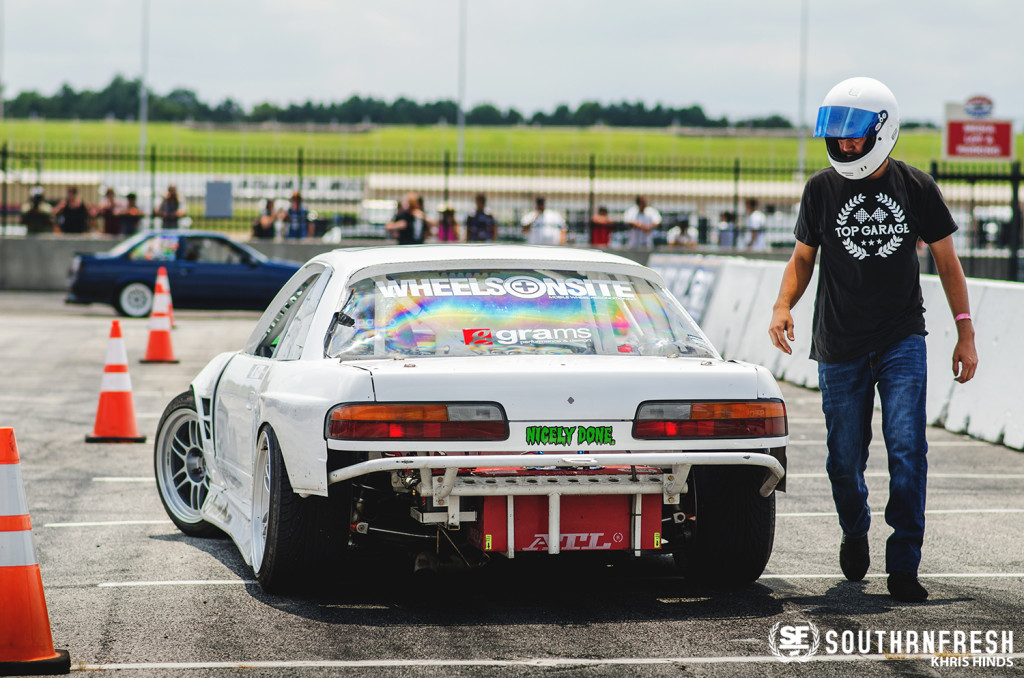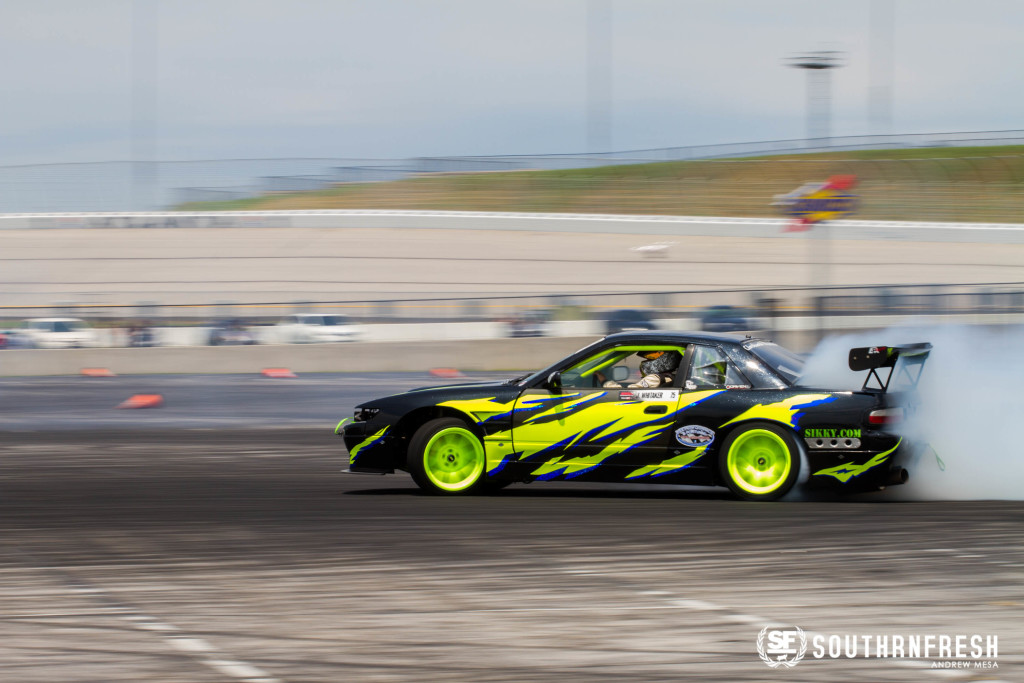 Joey Whitaker's S13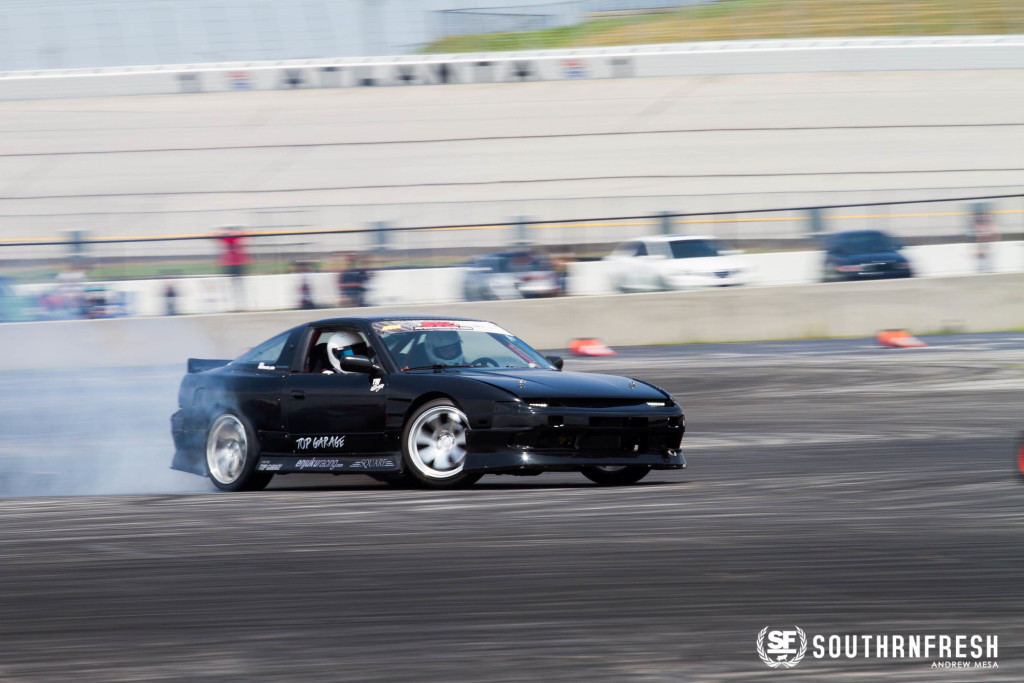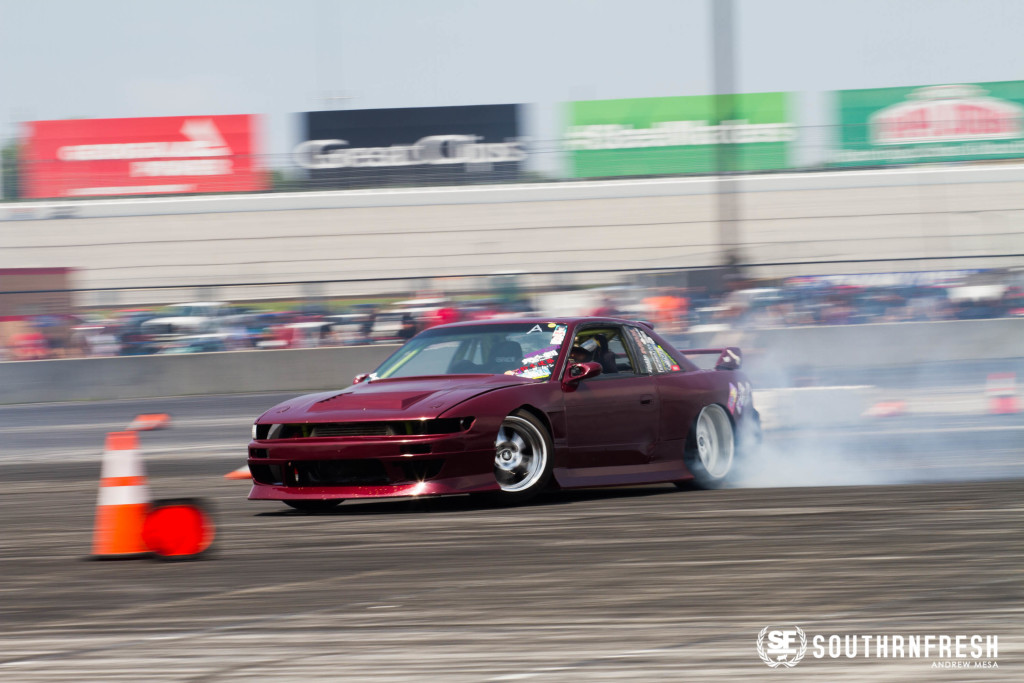 Sebastian Suaza's S13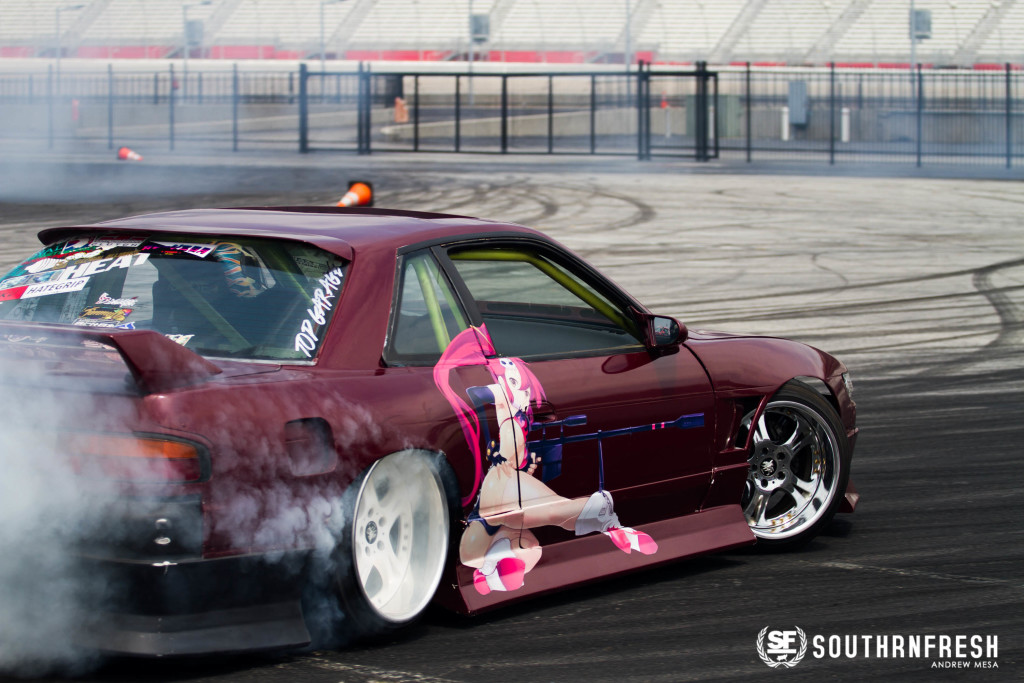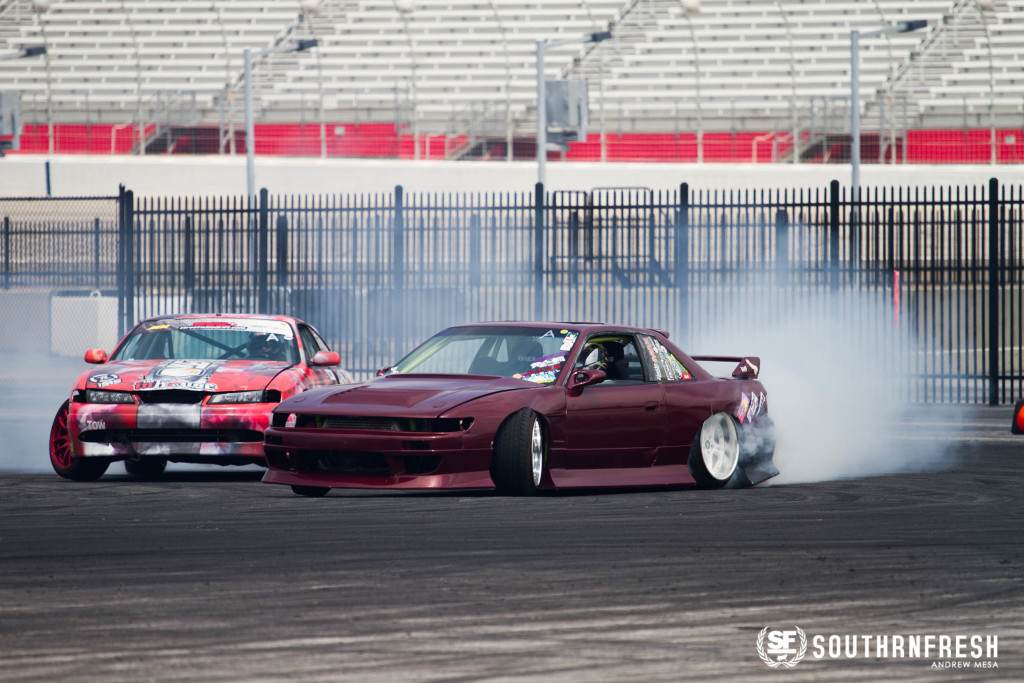 2Jz powered 350z from an unknown driver.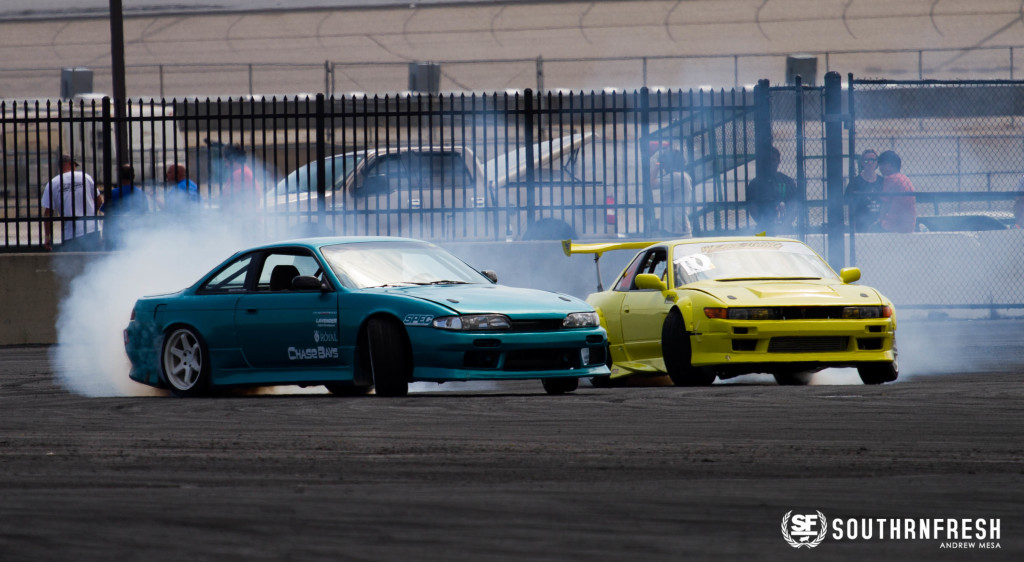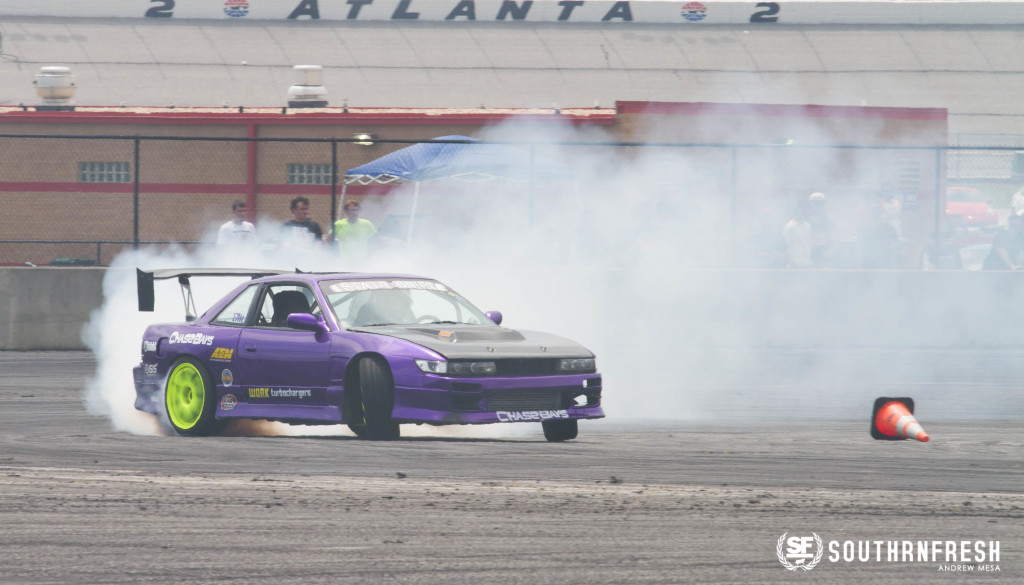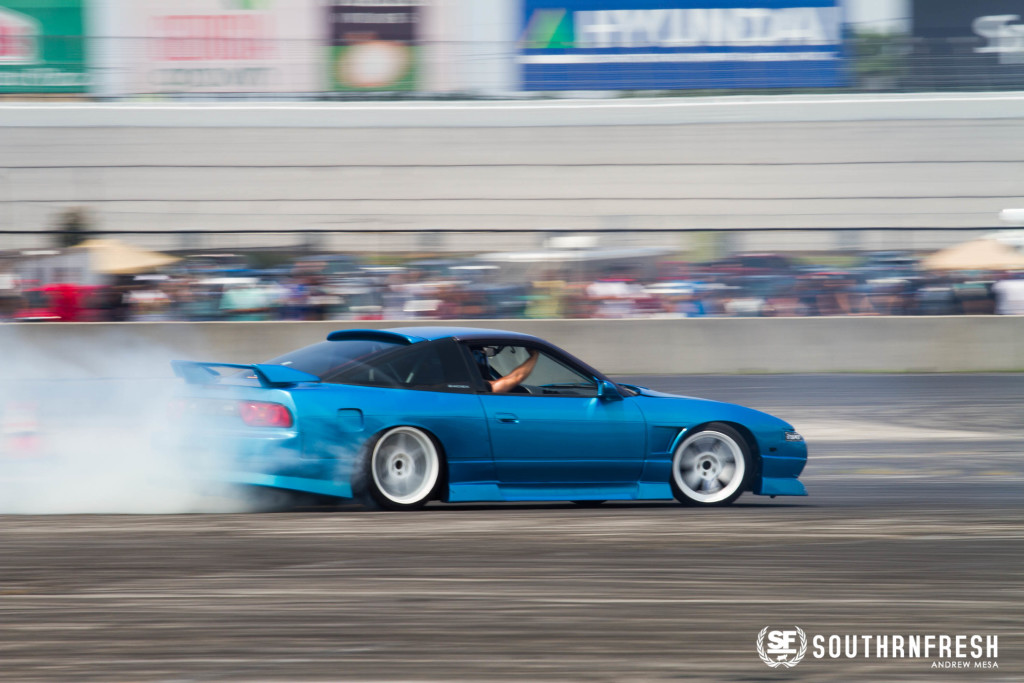 Alexander Grant's S13, one of the best looking S13s in Atlanta.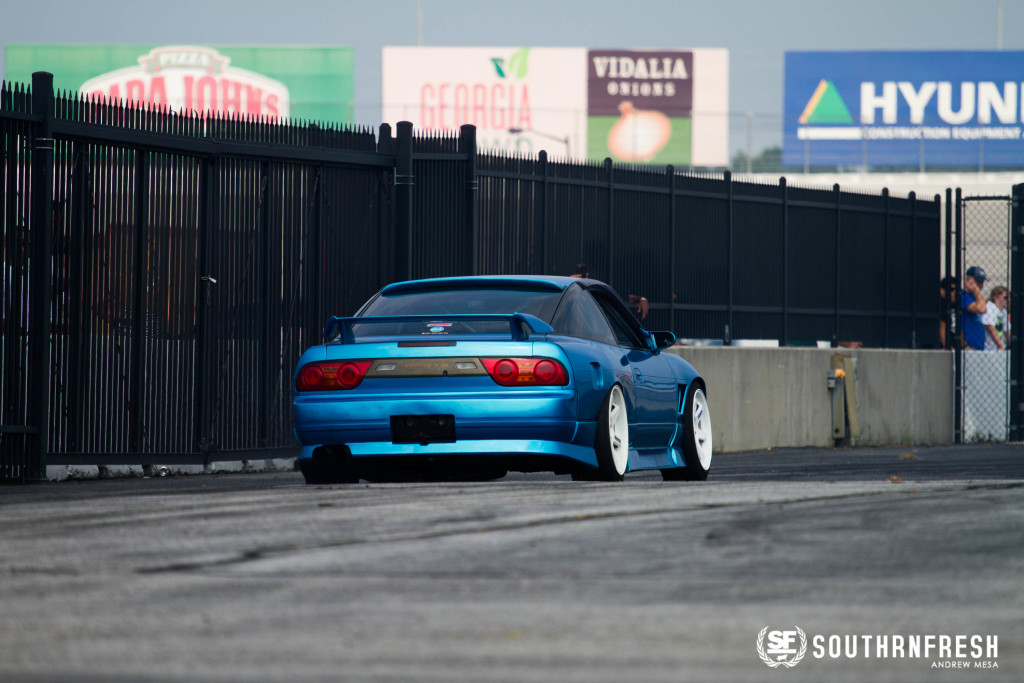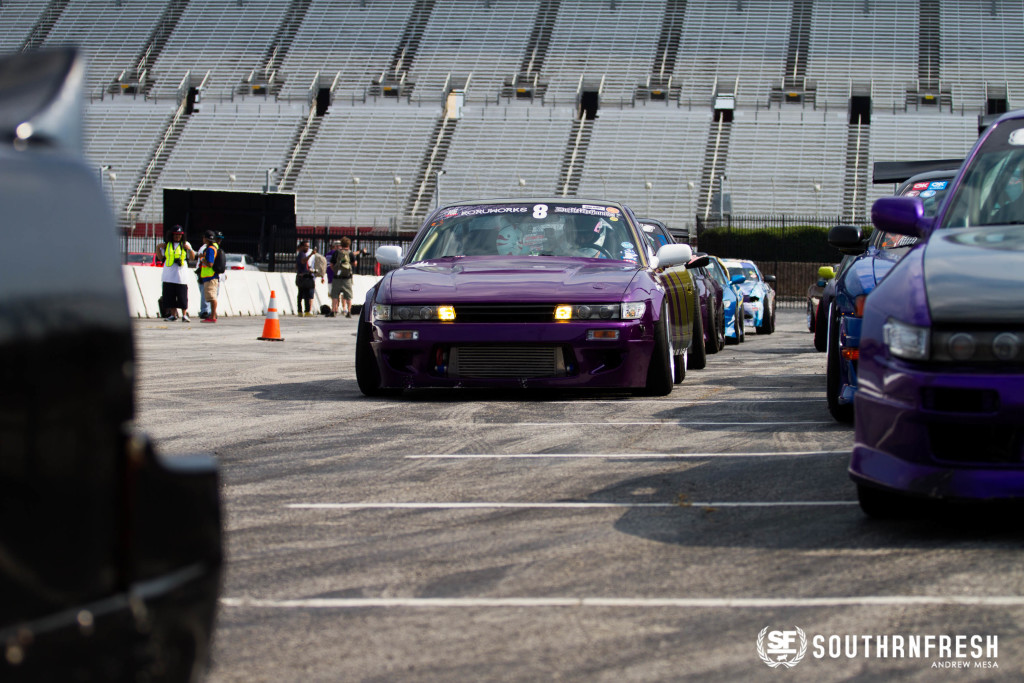 Tyler Clayton's S13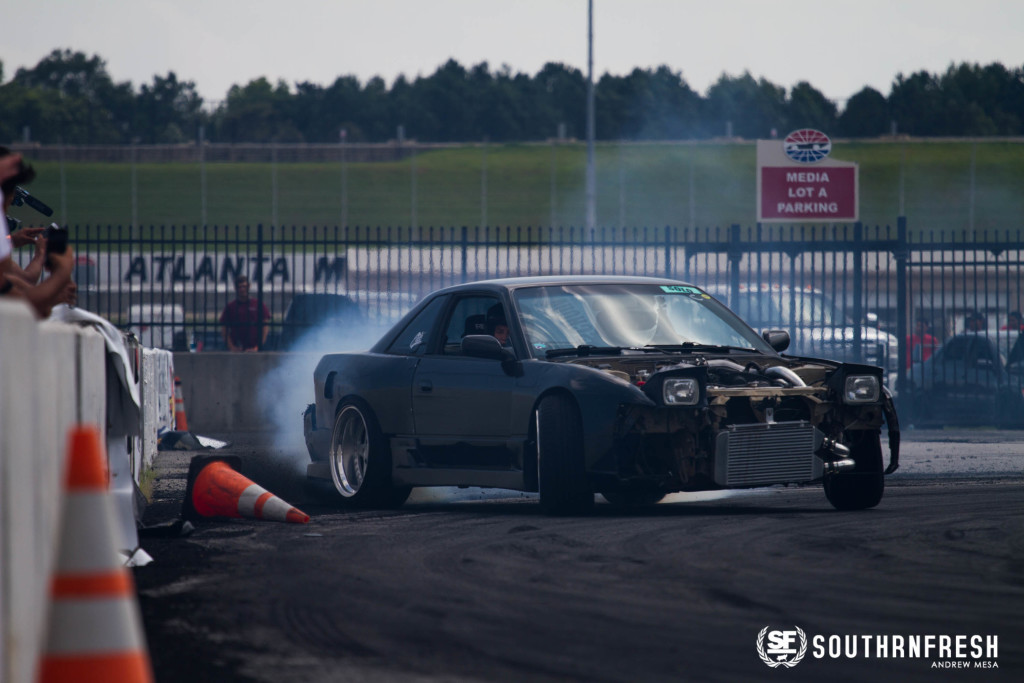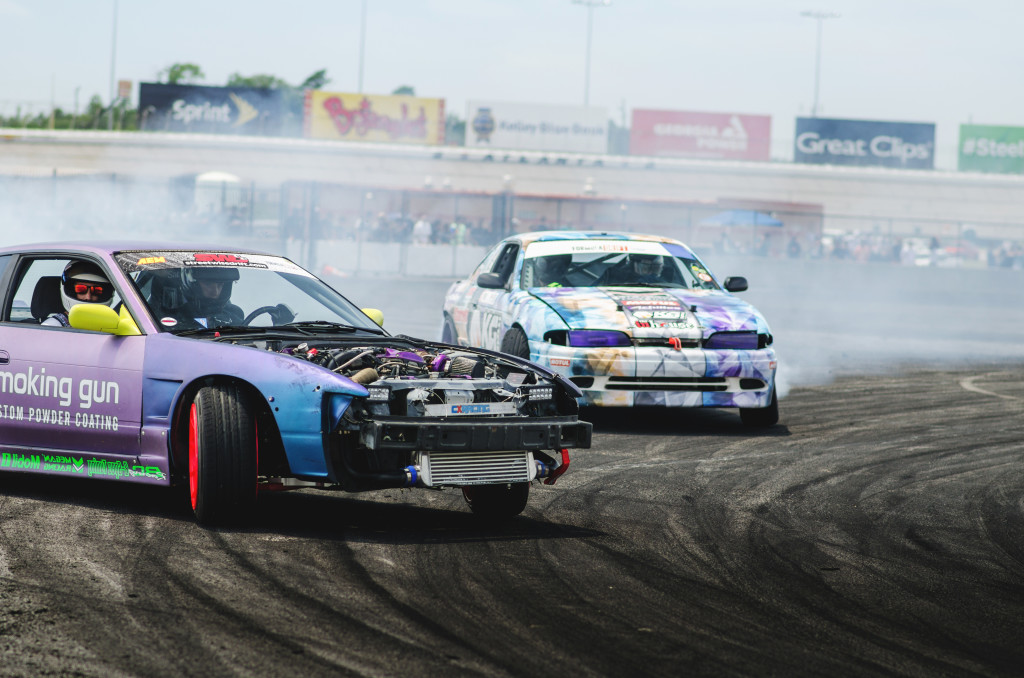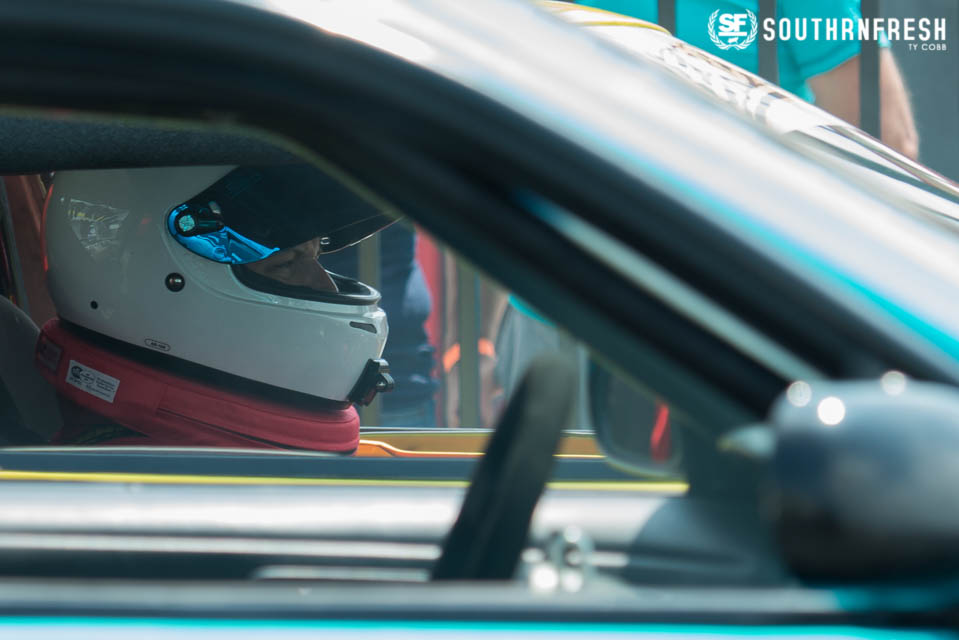 Again we want to thank all the drivers for spending their money, and abusing their cars for the afternoon.  We really really appreciate you guys, especially the locals for keeping the drift scene together in Atlanta.  Hopefully this coming year and next year the new place in Braselton will be up and running.  So we can get back to seeing you guys back out sliding on a regular.