Been sitting on these photos for a few months.  So I do apologize for the time it took to actually get this post made.  But I could not let the year end without making sharing the experience.  We have about 200+ photos from the event, I doubt they all will be posted , but they will be up for viewing on our flickr.
Gridlife South has always been a huge success in the midwest.  I was honored that Chris Stewart had contacted me about having the show in Georgia about a year ago.  Before talking with Chris and learning about Gridlife, I had no idea how large of an event it was.  Taking the traditional event and making it into a festival has been something that Road Atlanta was built for.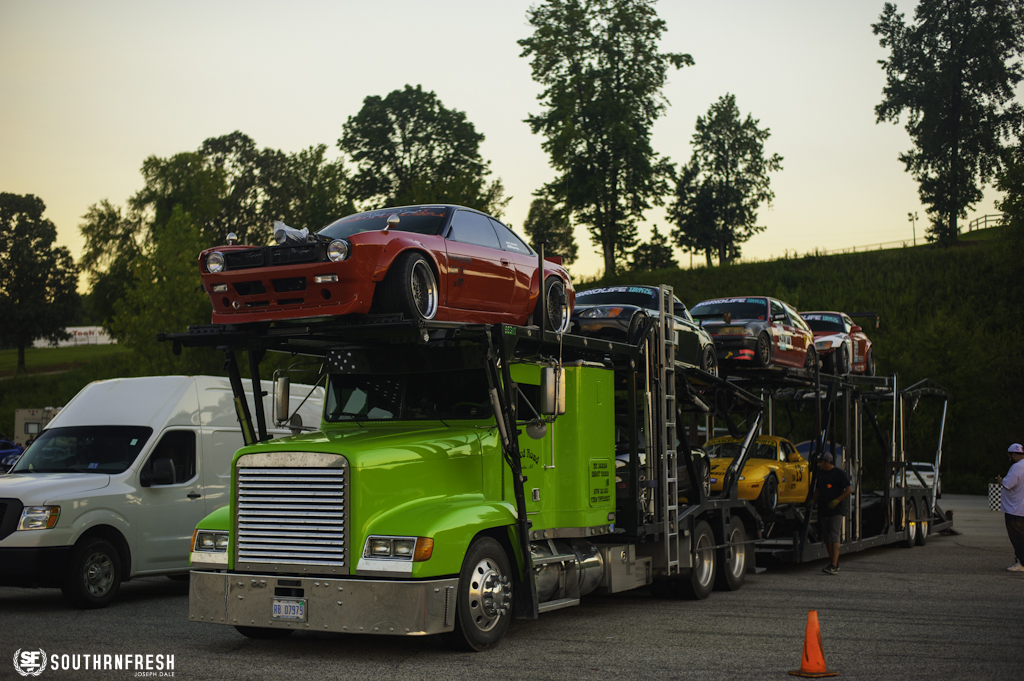 Arriving at Road Atlanta Thursday afternoon to setup our tent, reality set in how different this event would be.  I mean there would be full course drifting, time attack , a car show, and love concerts.   We stayed around after we were setup to take a look at some of the cars that had arrived from out of town.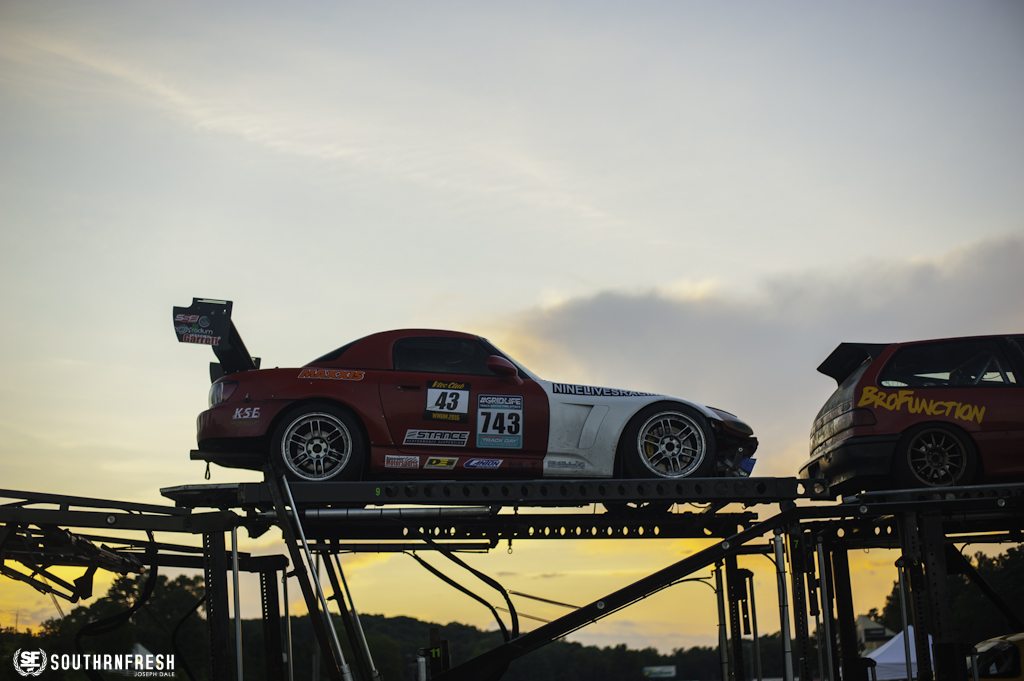 The whole paddock was full of cars from the midwest.  Thursday afternoon the paddock was full. I was blown away that a whole city can transport themselves so far for this event.  To have that amount of support was serious, and I was really looking forward to seeing how the weekend played out.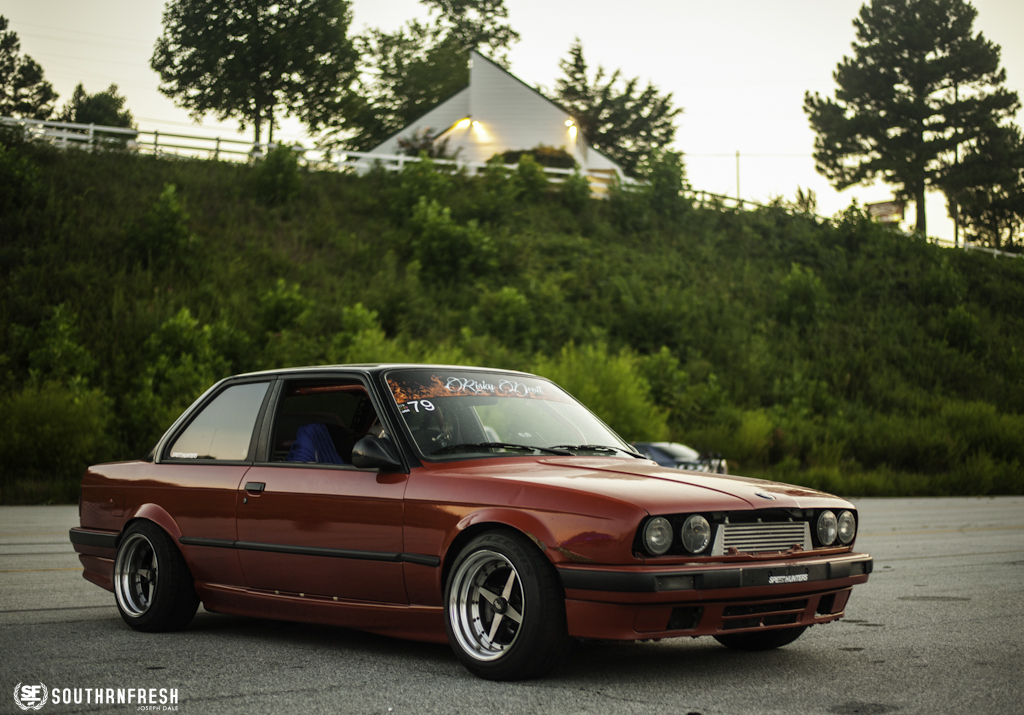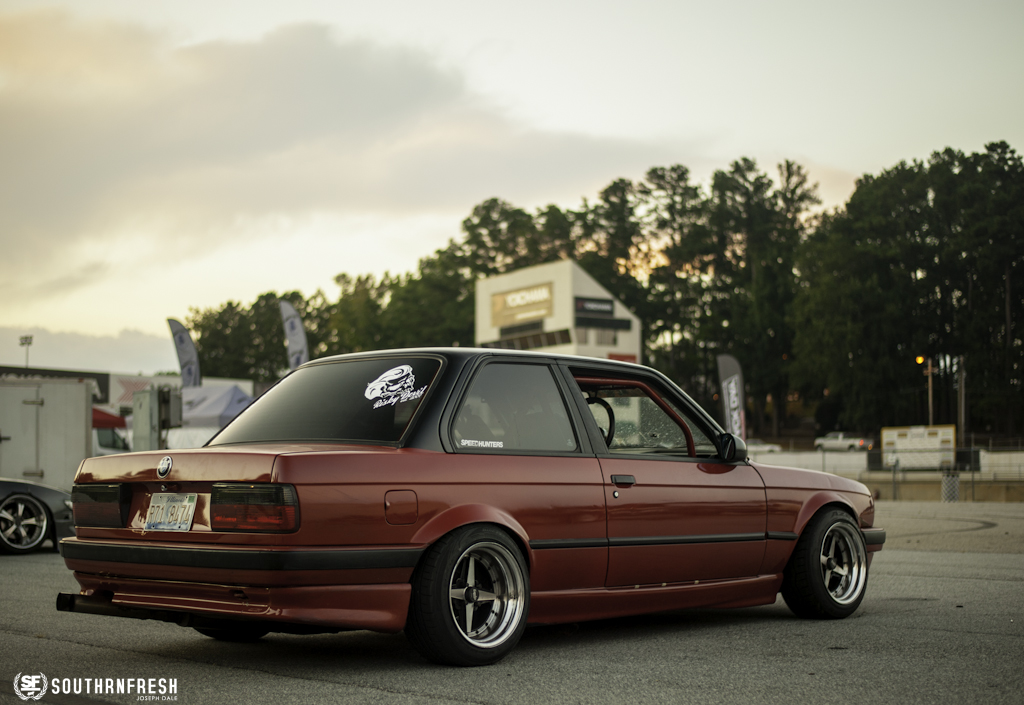 Stevie's Sr20 powered BMW E30 from Risky Devil.  Seeing a Risky Devil car in Atlanta was special for me, Risky Devil was a huge part of Southrnfresh's creation. Back when Risky Devil was just a blog and a group of guys in red cars street drifting.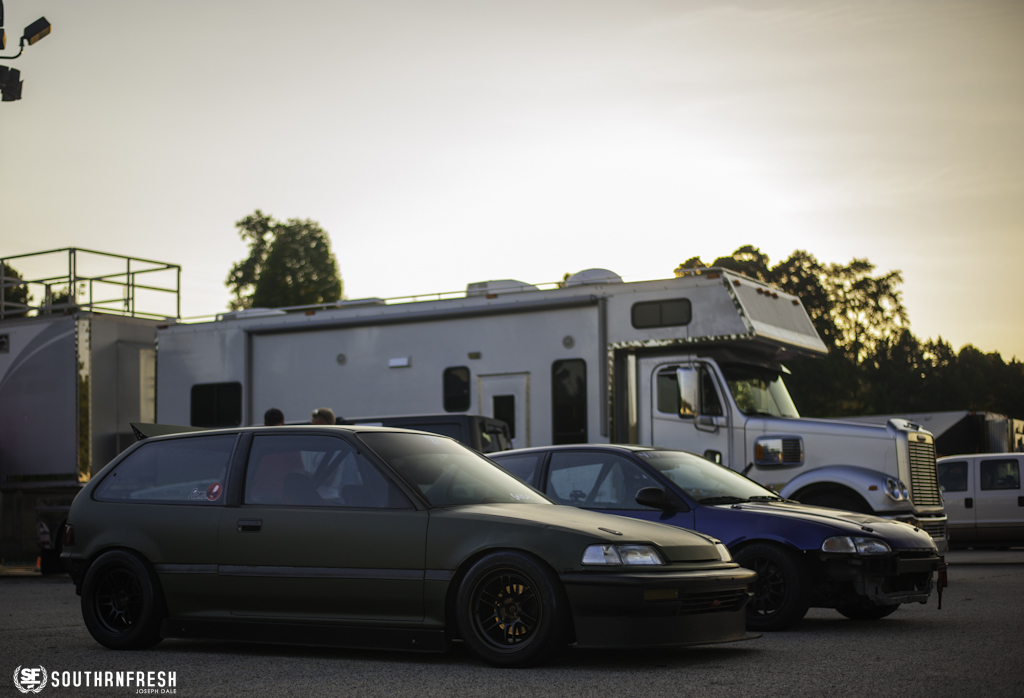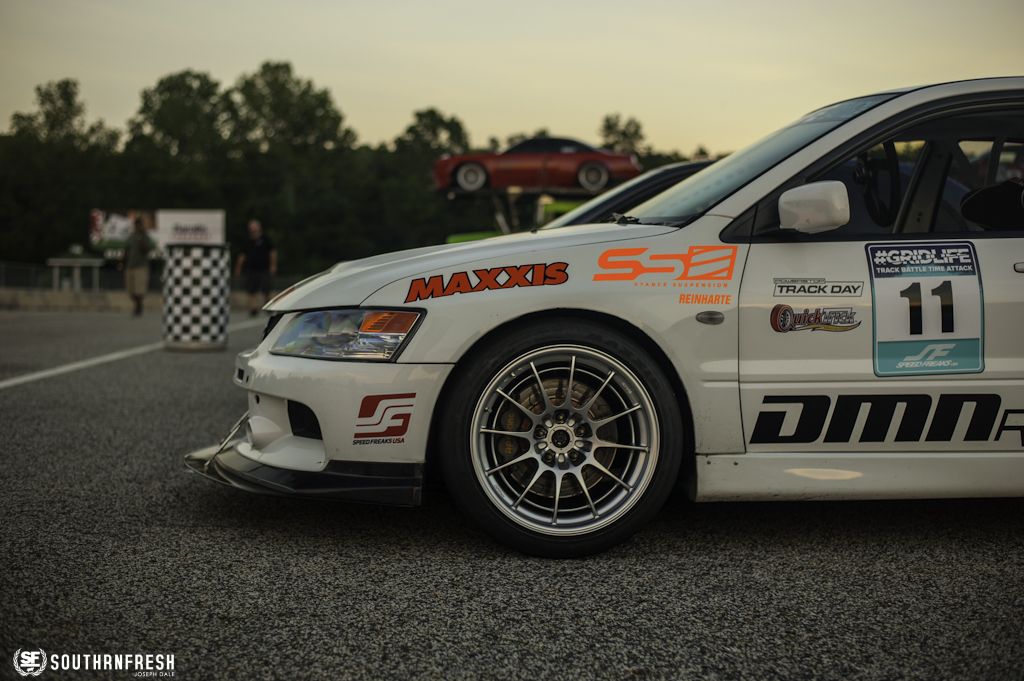 It may seem like Gridlife is a drifting event, but the Time Attack is a huge part of the festivities.  Most of the drivers had never been on Road Atlanta and were really excited to have the opportunity to drive the legendary course.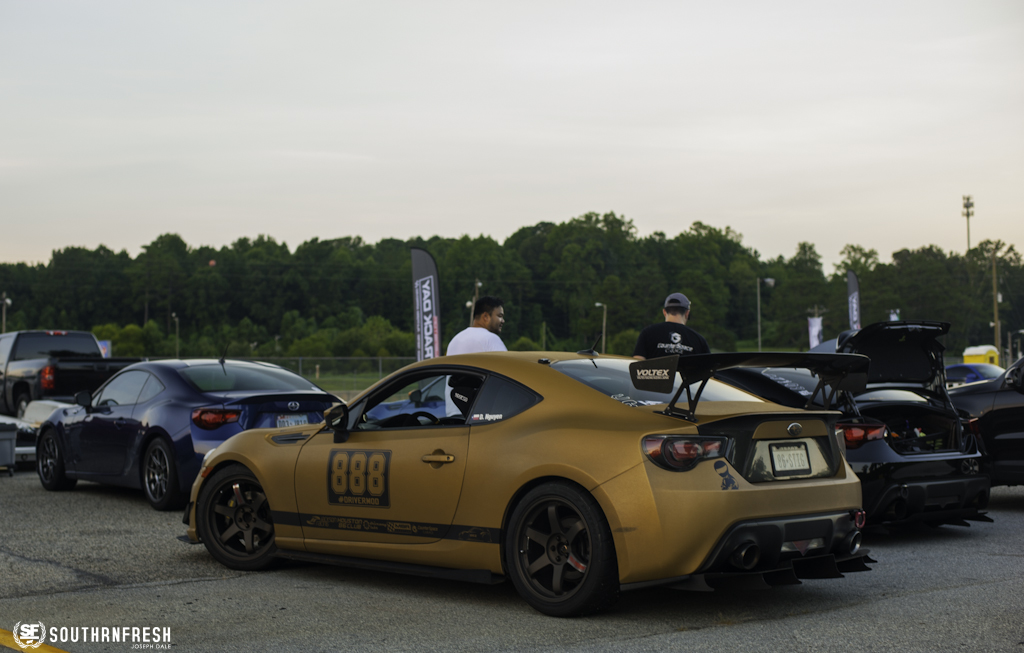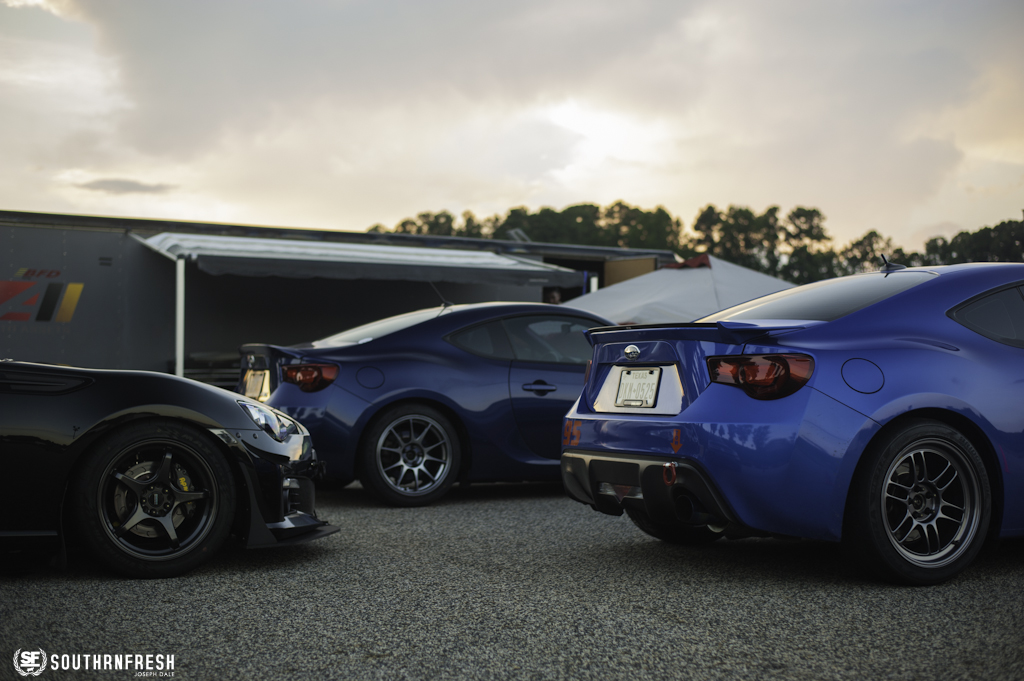 A group of Time Attack BRZ/ FRS all the way  from Texas.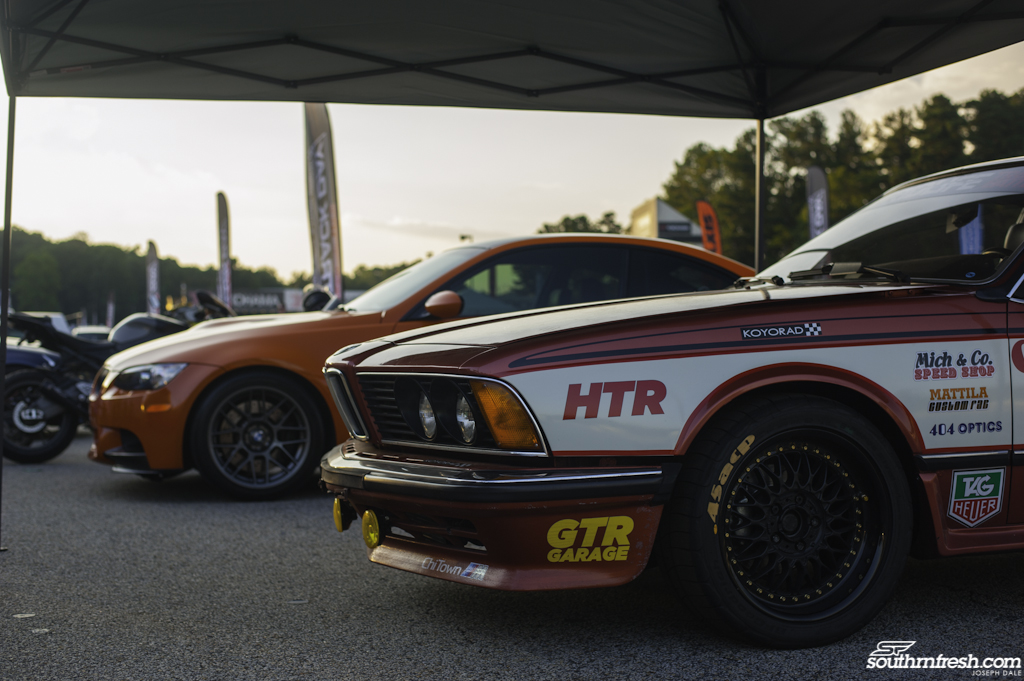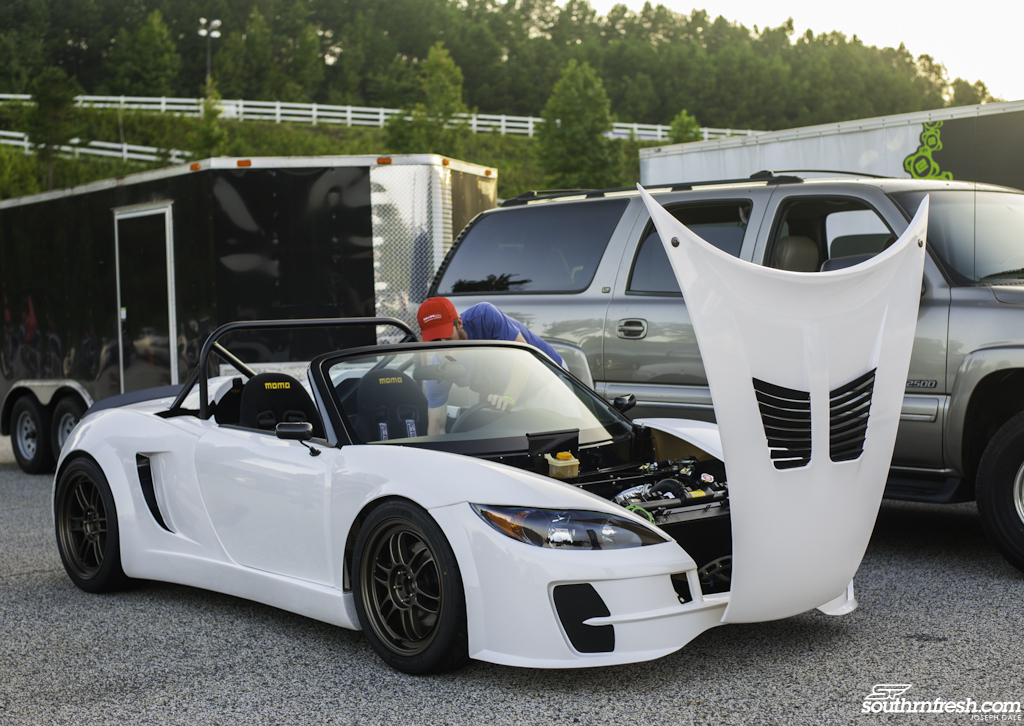 Factory Five Racing 818 Kit car based of a Subaru WRX.  I overheard the owner say that this was the first real track day for the car,and he had spent the last year working on the car to get it setup how he wanted.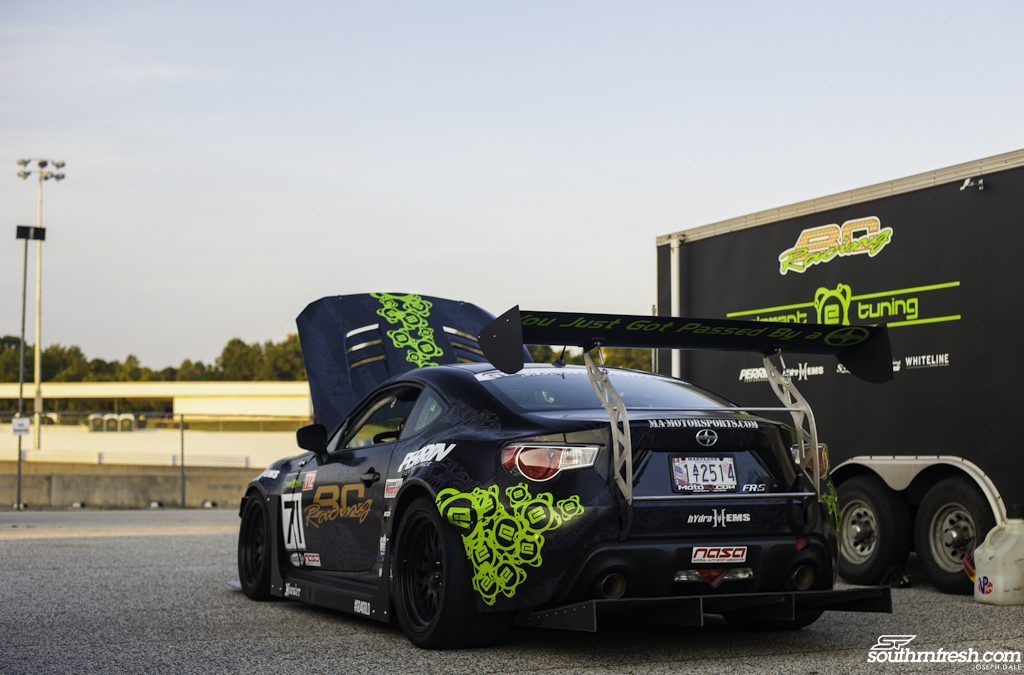 Element Tuning Scion FRS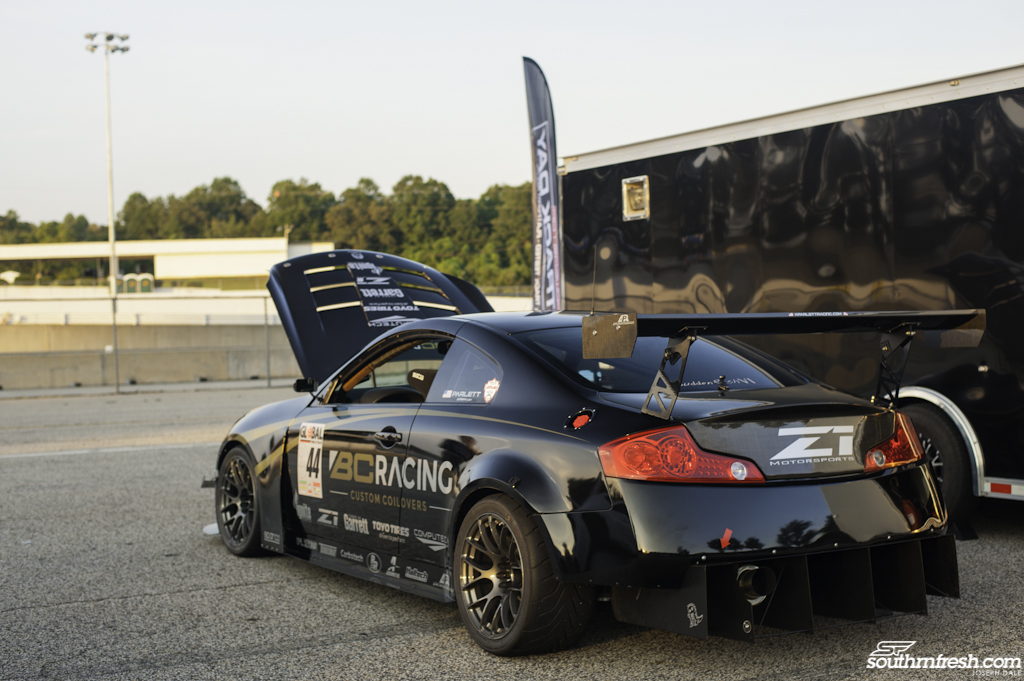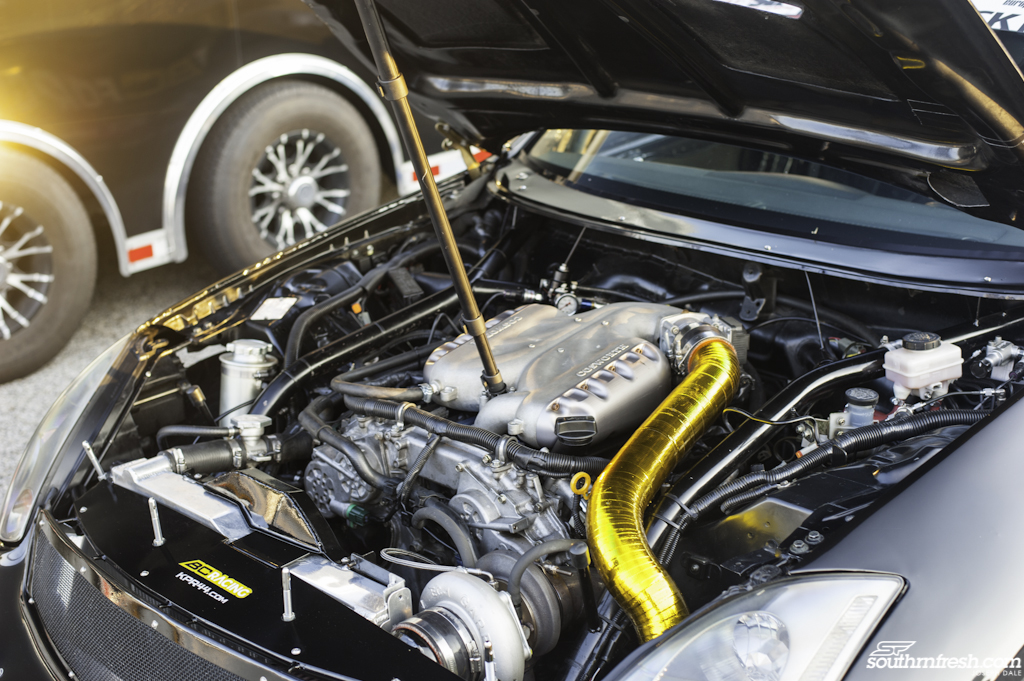 Kevin Partlett's G35.  The car had just came out of the shop days before with a fresh motor for the event.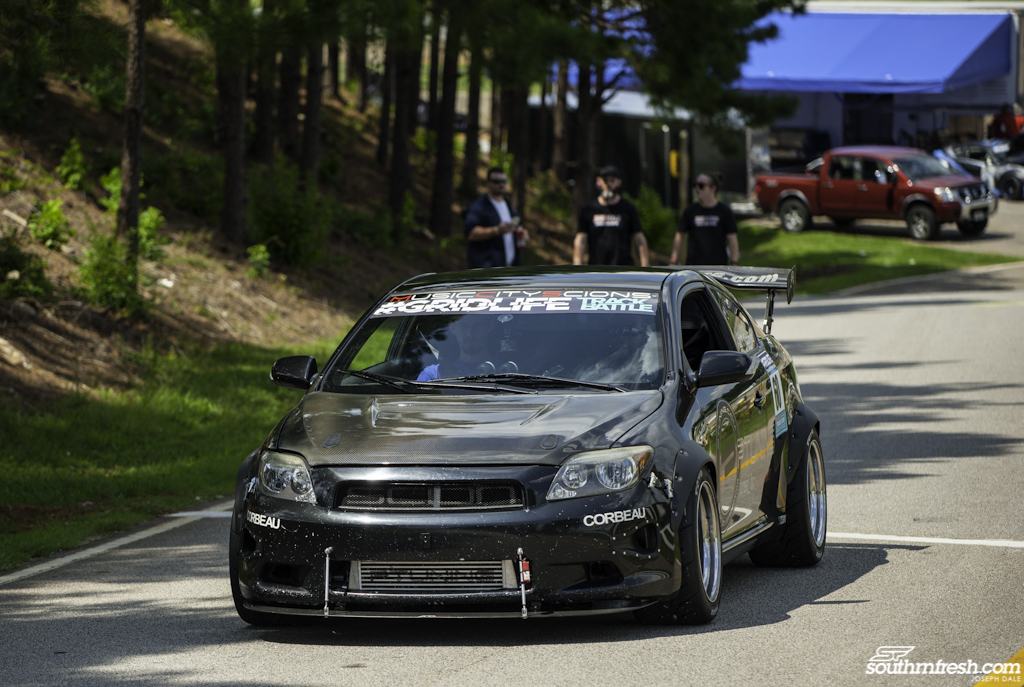 Another special thing with Gridlife was the option to actually camp on site at Road Atlanta.  A lot of the drivers camped out the weekend, and slept in the trailers/campers, and some right next to their vehicle on the paddock.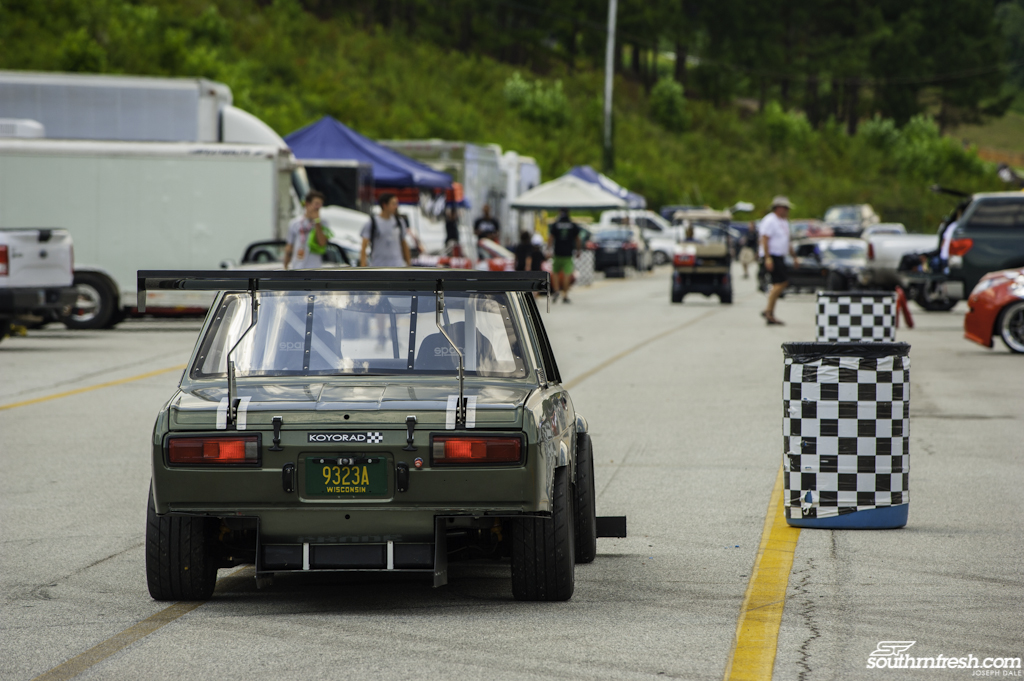 I wanted to stay close by at a hotel, but being 45 minutes from my actual bed I just toughed it out and went home and recharged every night.  We came back Friday morning for day one of the action.  It was a regular workday for most of us in Georgia, so the foot traffic was light for most of the day until later in the afternoon.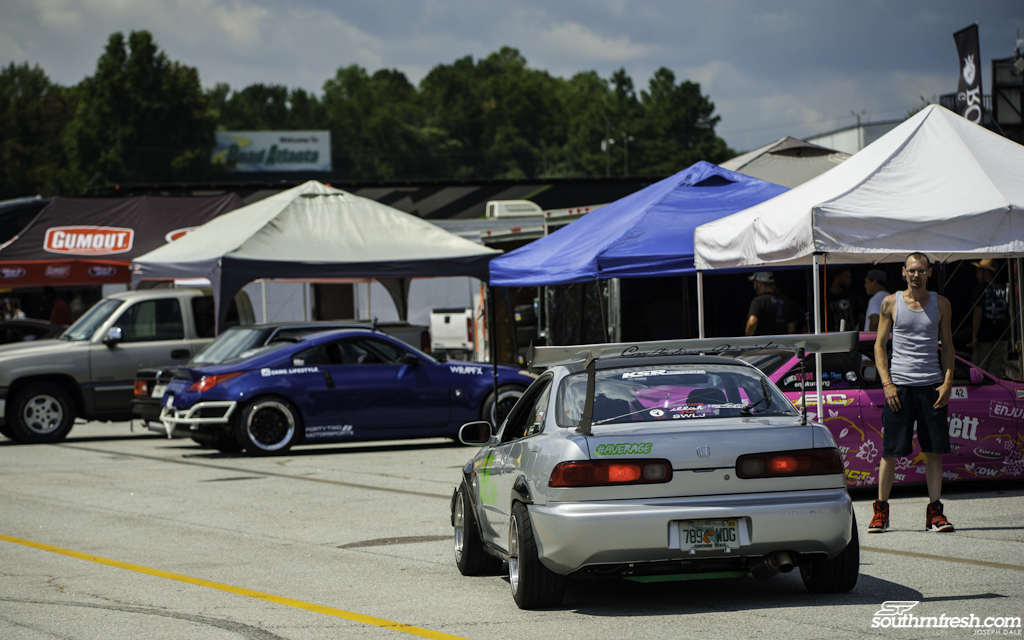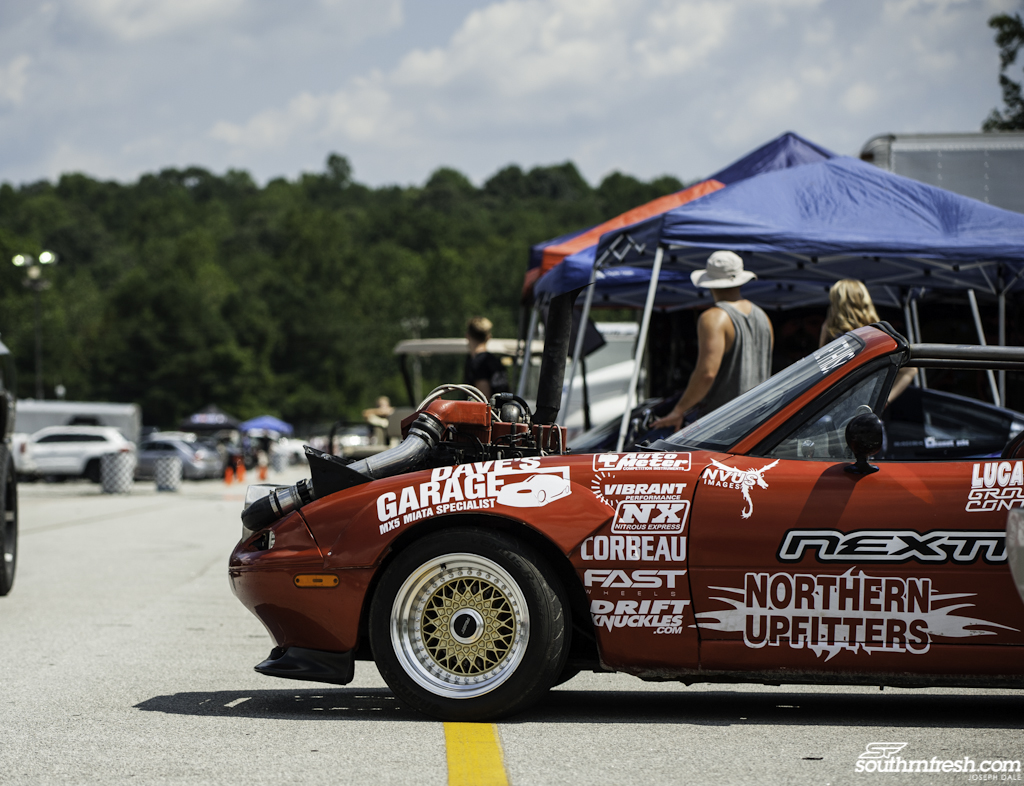 Cummins diesel powered Miata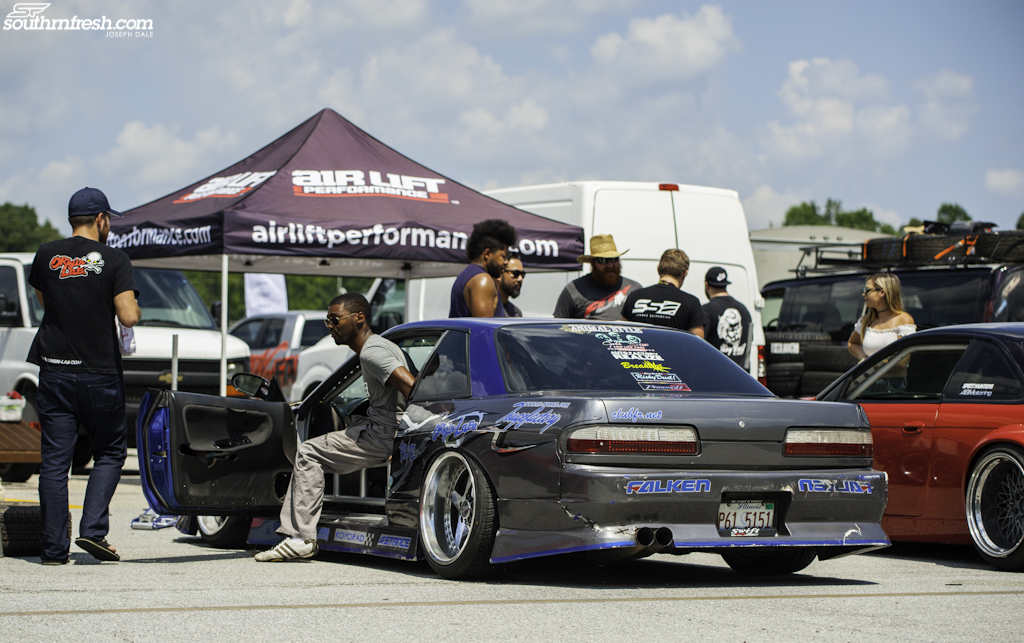 Simba exiting his S13 like a rockstar.  Another big name driver from Chicago in the house for the weekend.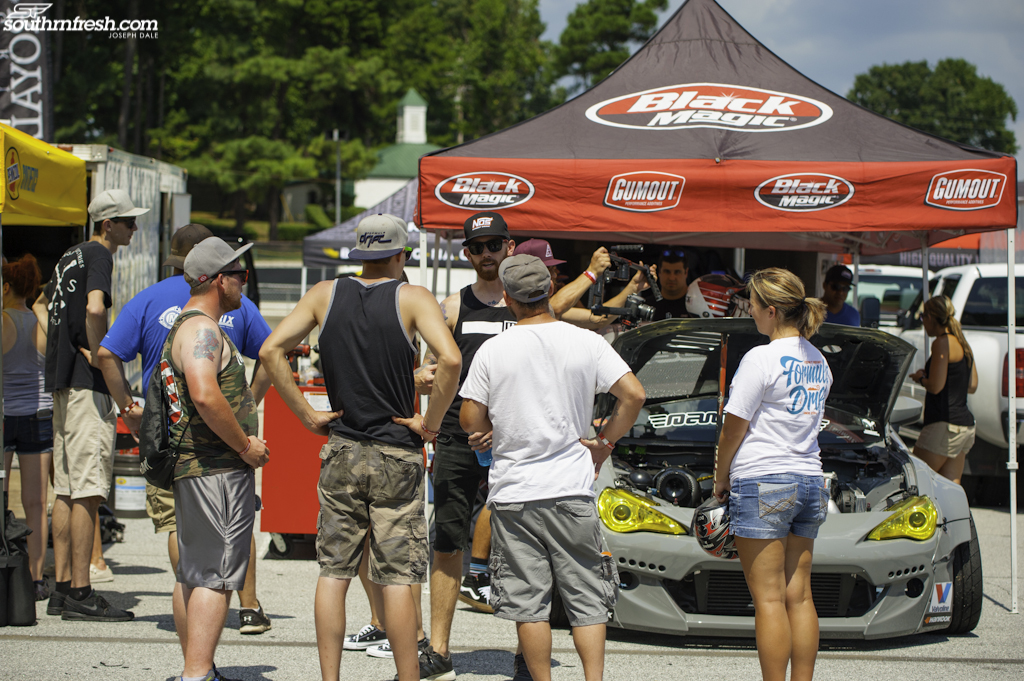 Chris Forsberg talking with fans in front of Ryan Tuerck's 2JZ powered FRS, which at the time he was debuting his new paint.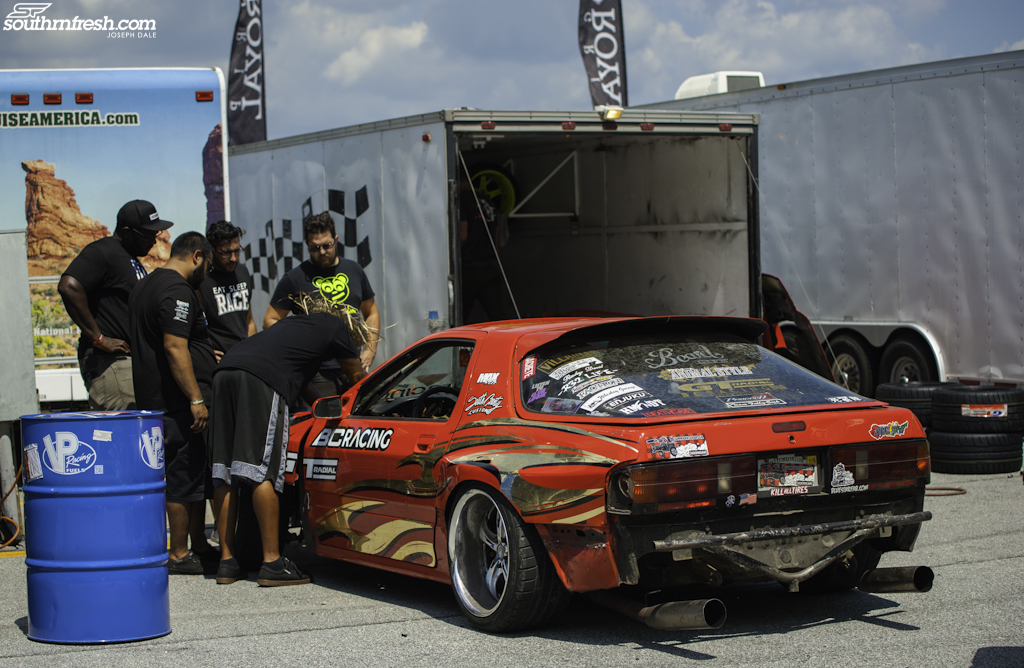 I was really excited to see Hert's FC in action, but he was never able to get the FC out on the track.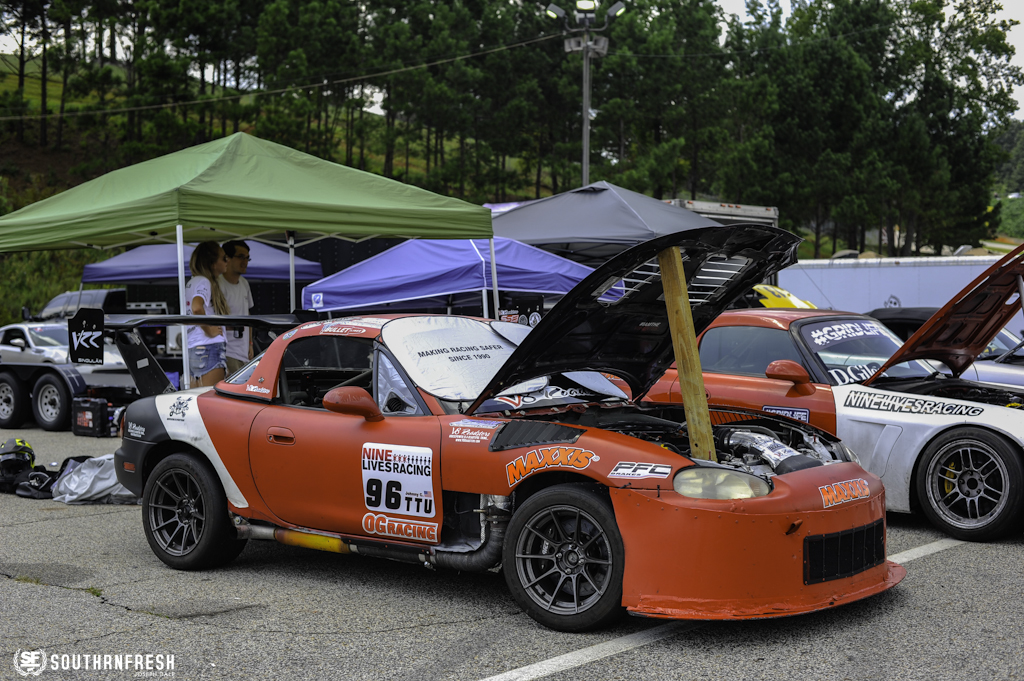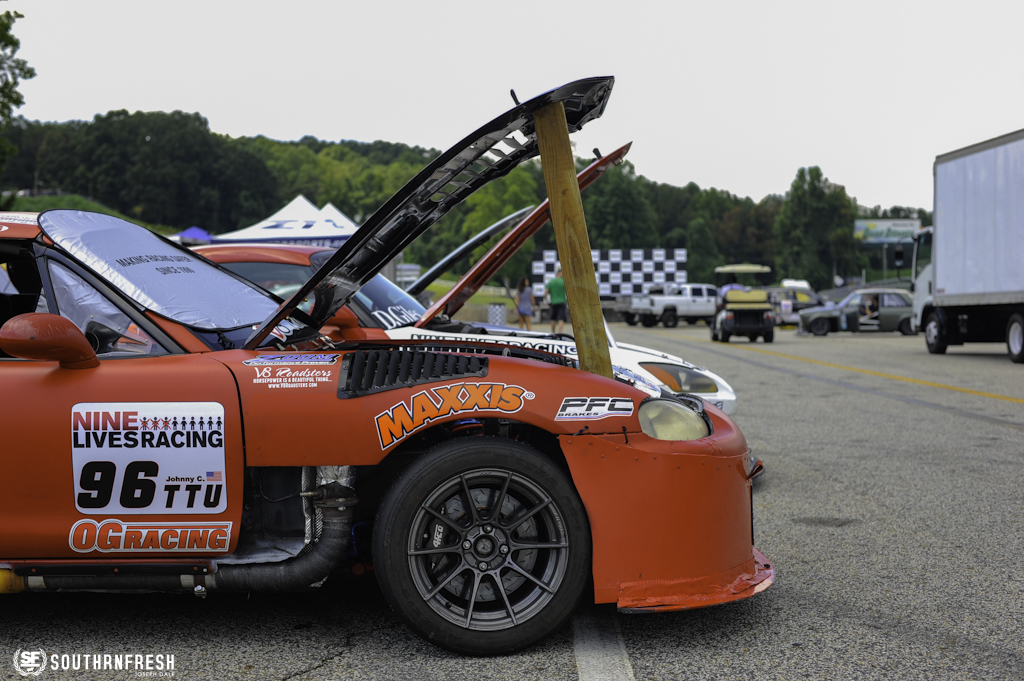 Chevy LS powered NB Miata from Nine Lives Racing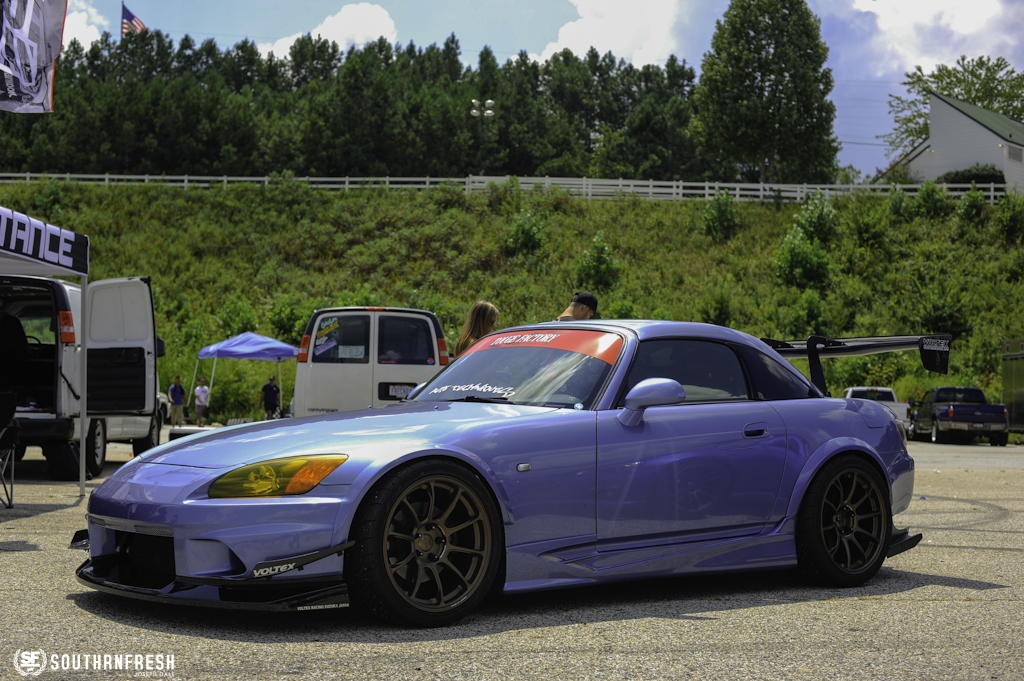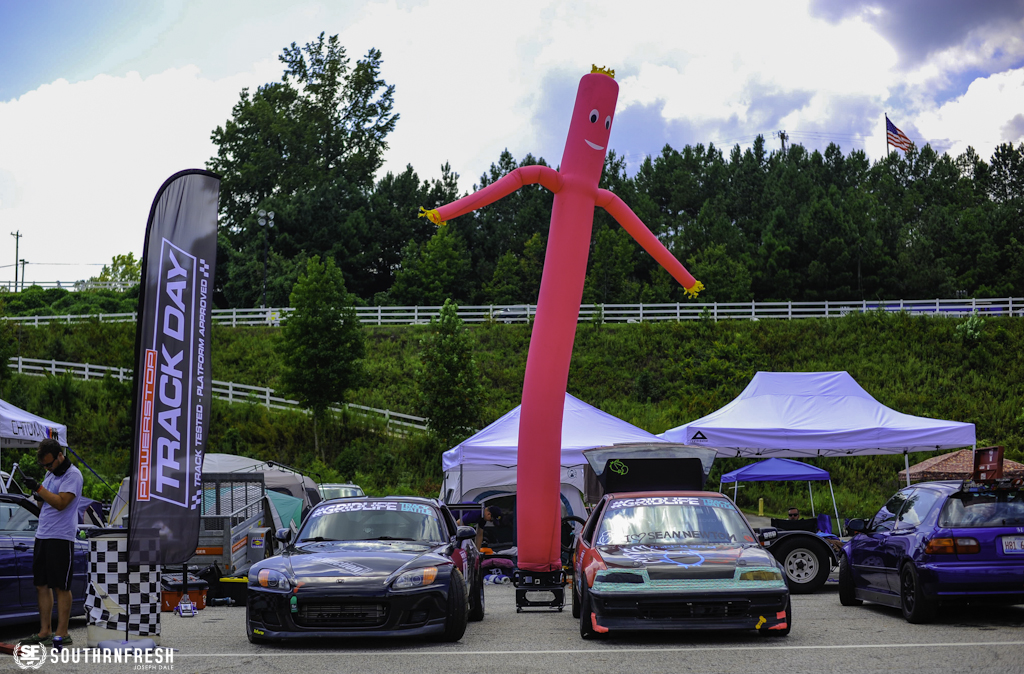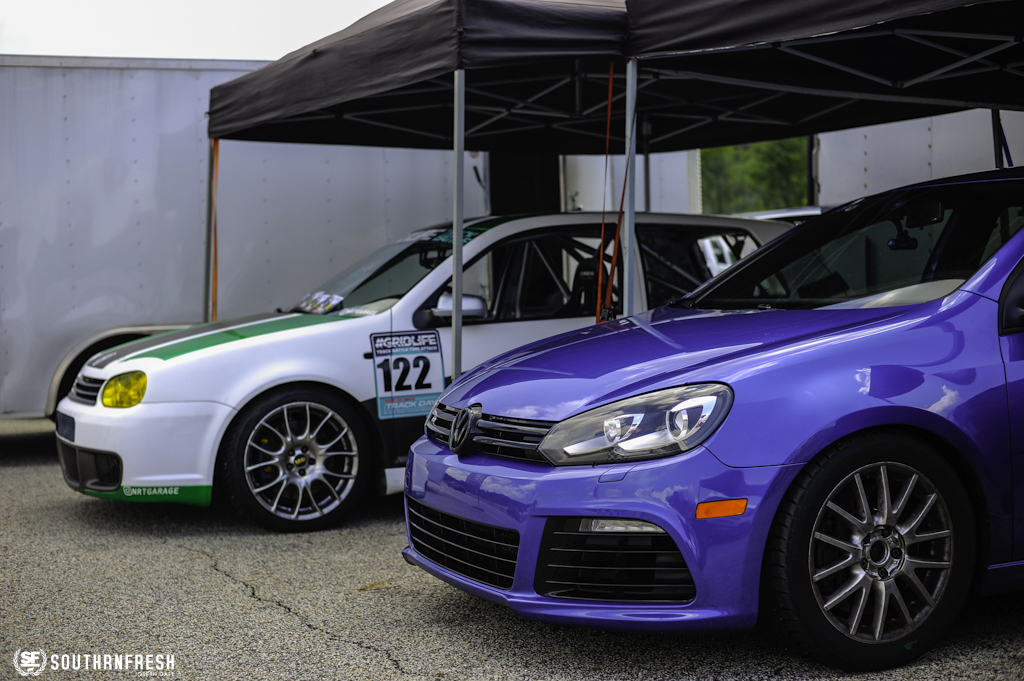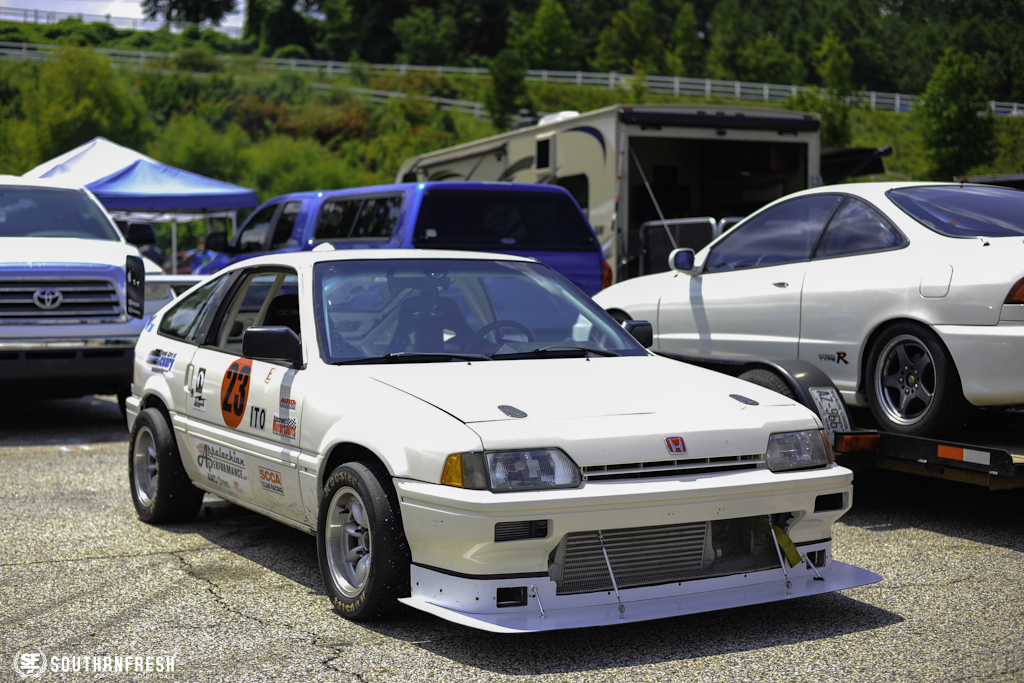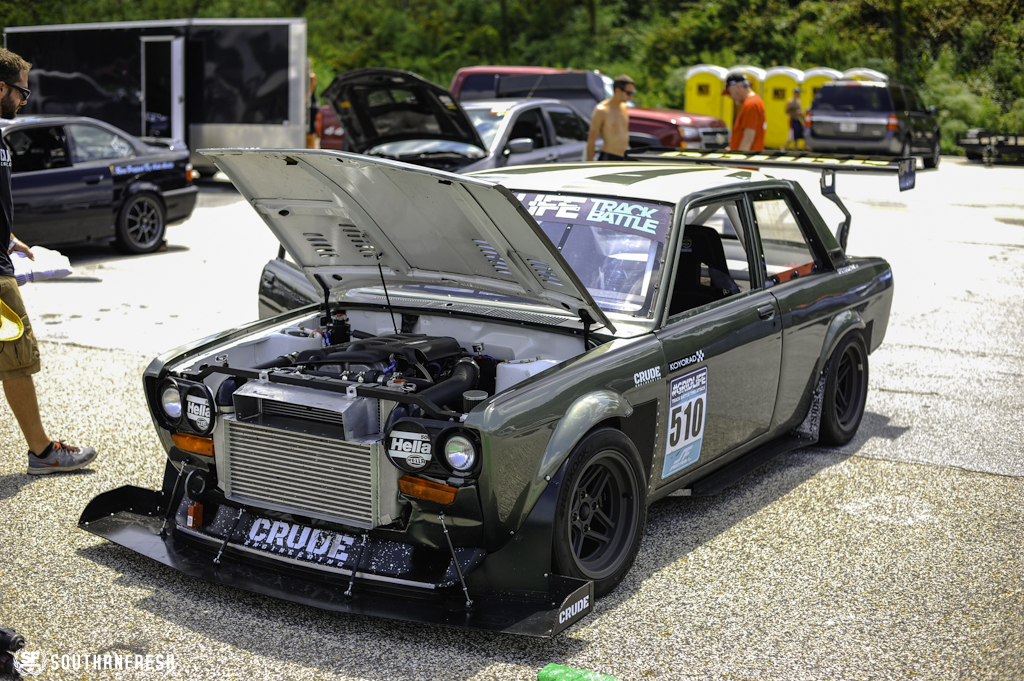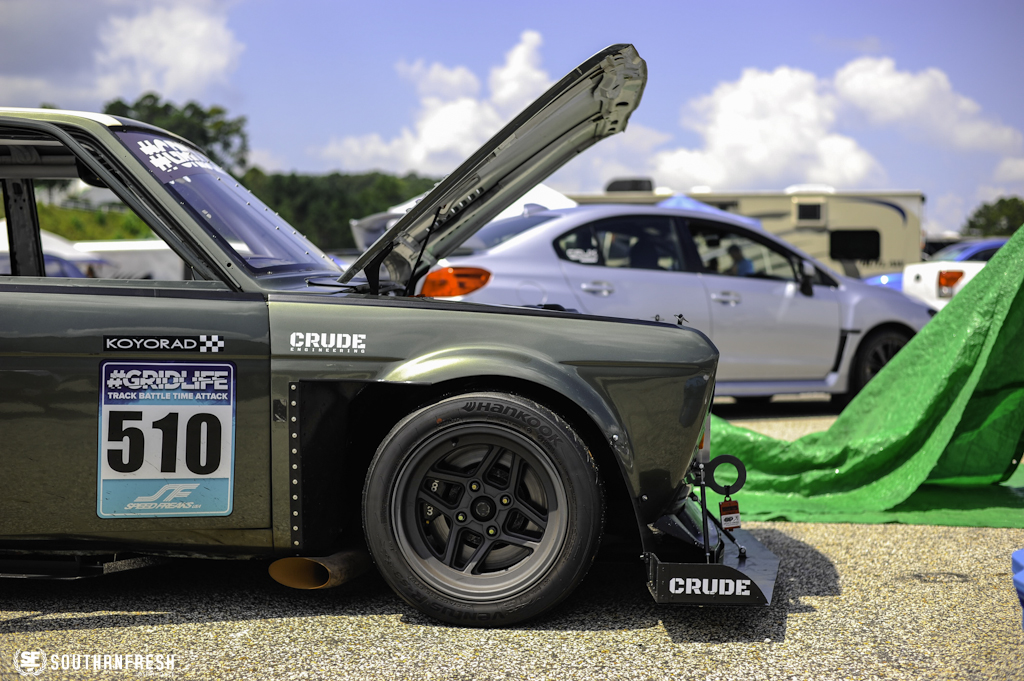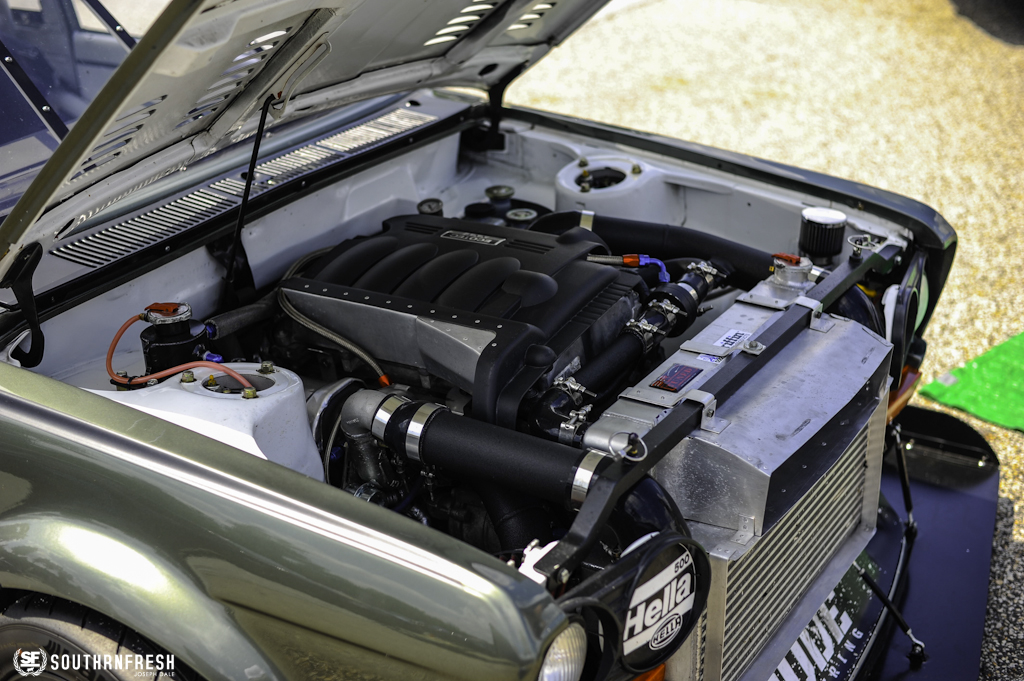 Crude Engineering Ecotec powered Datsun 510, was a crowd favorite.  The car is absolutely perfect from every angle.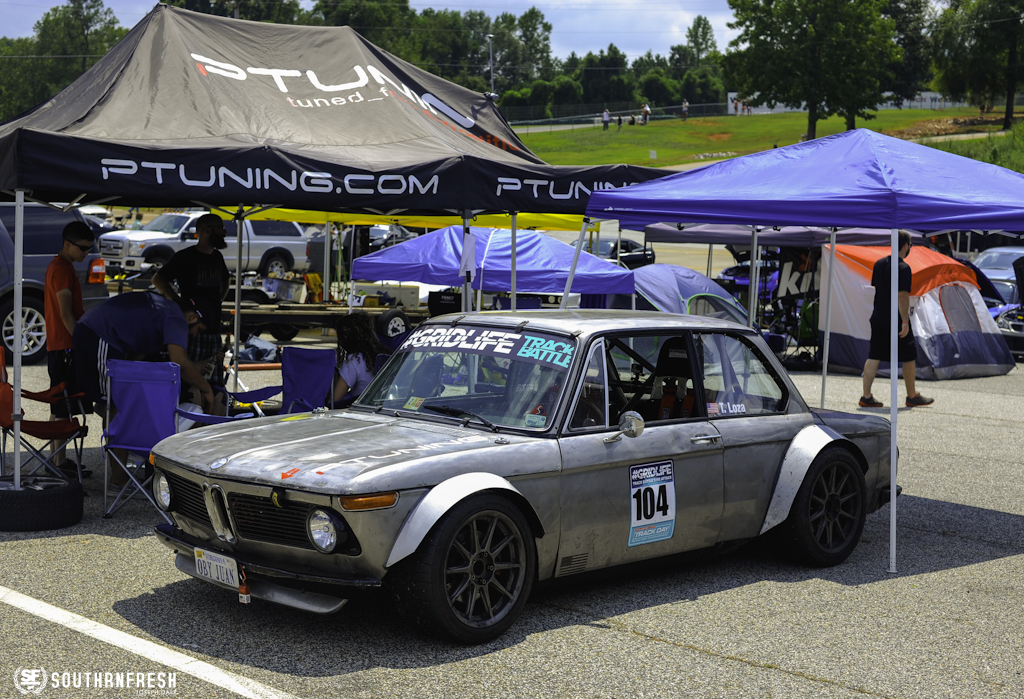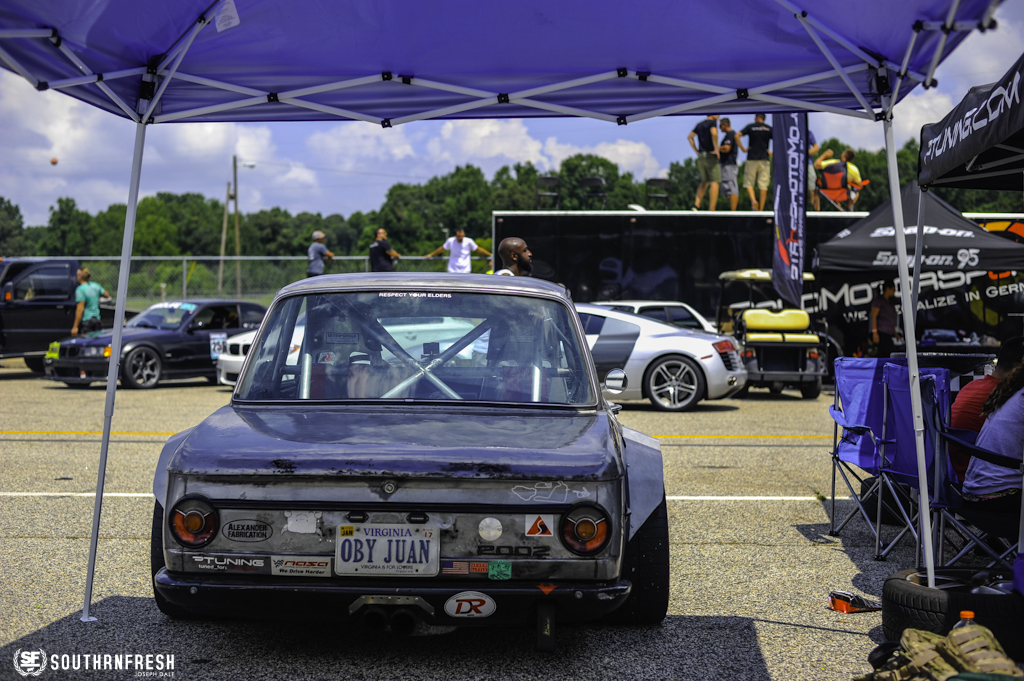 BMW 2002 powered by a F20C from a Honda S2000 was another favorite form the weekend.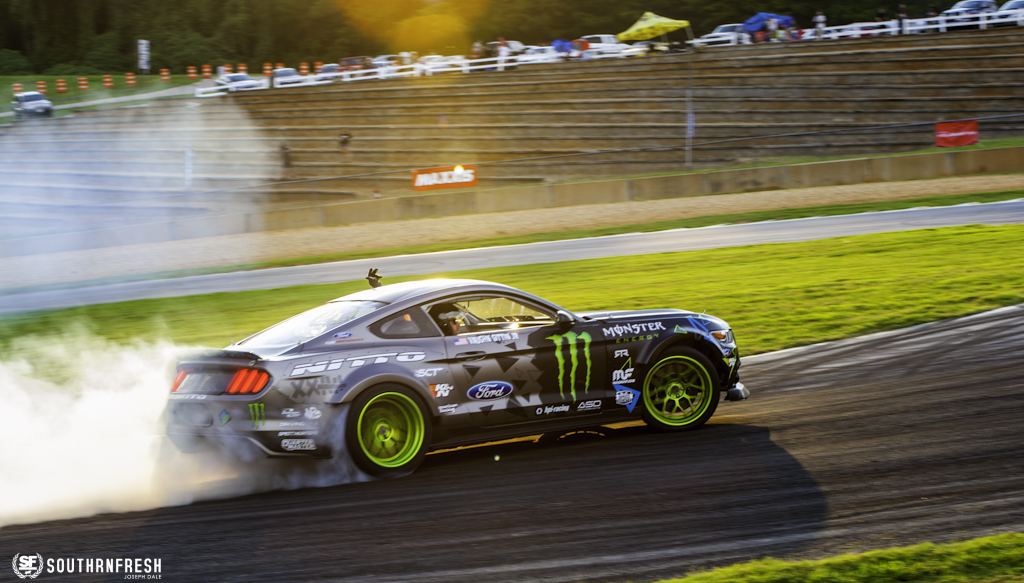 I only caught the last few runs of the drifting on Friday afternoon.  Vaughn Gittin Jr. putting up a smoke screen on his final pass of the day.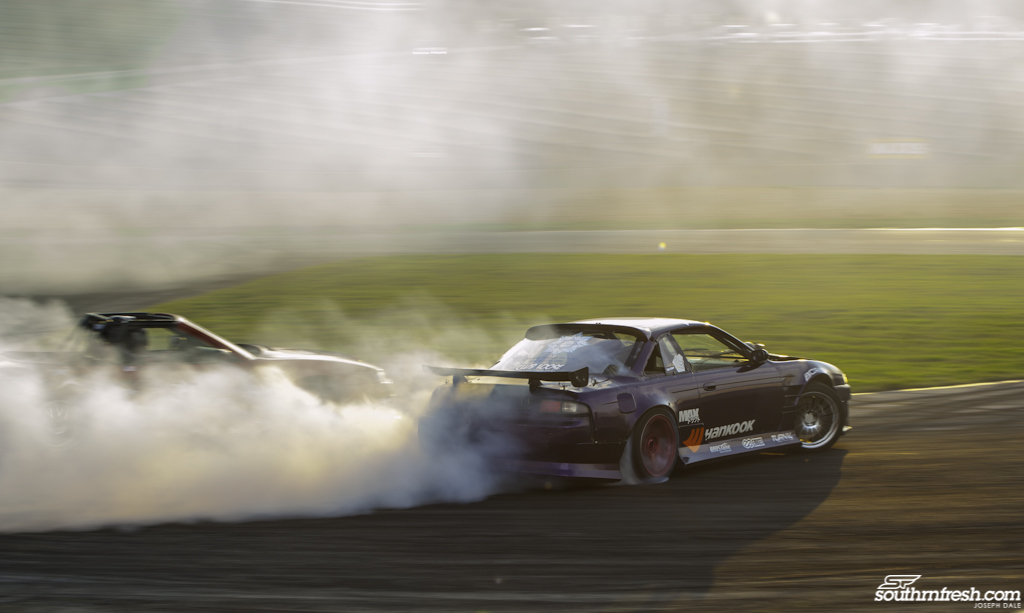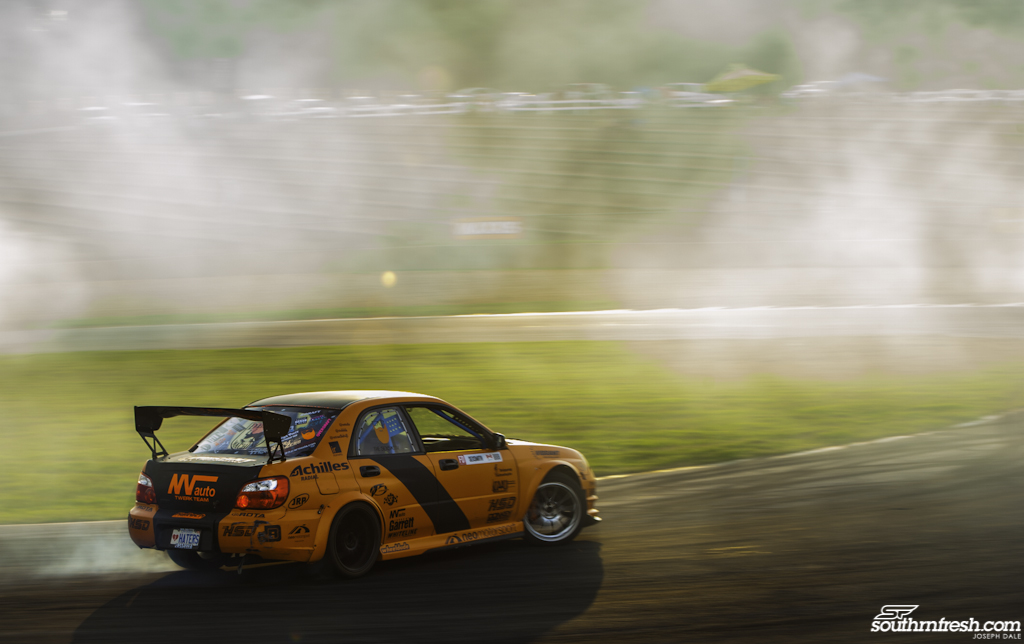 NV Auto's 2JZ powered Subaru Sti made the trip all the way down from Canada.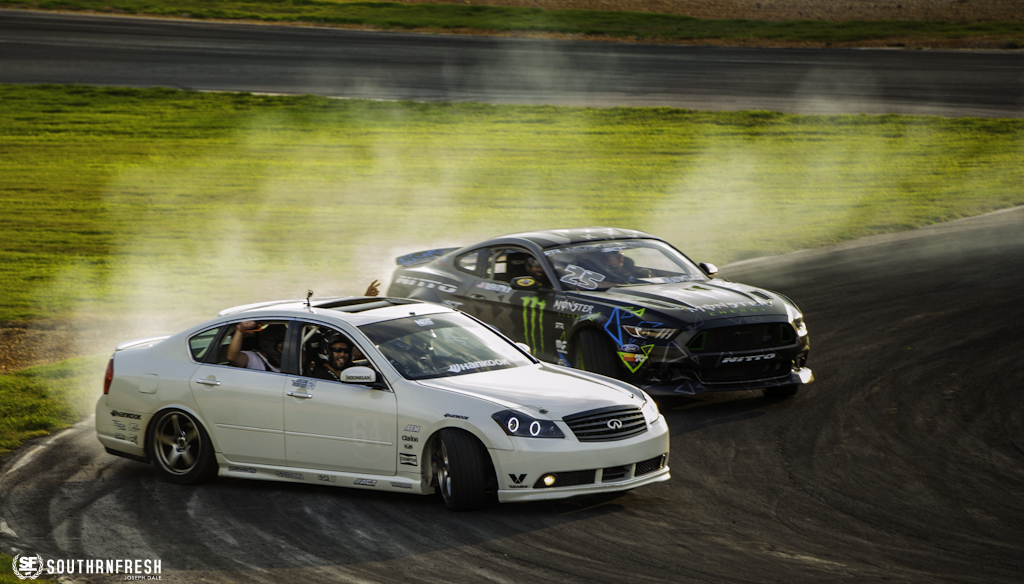 Chris Forsberg and Vaughn Gittin Jr doing ride-a-longs in the RTR Mustang and M35 drift sedan.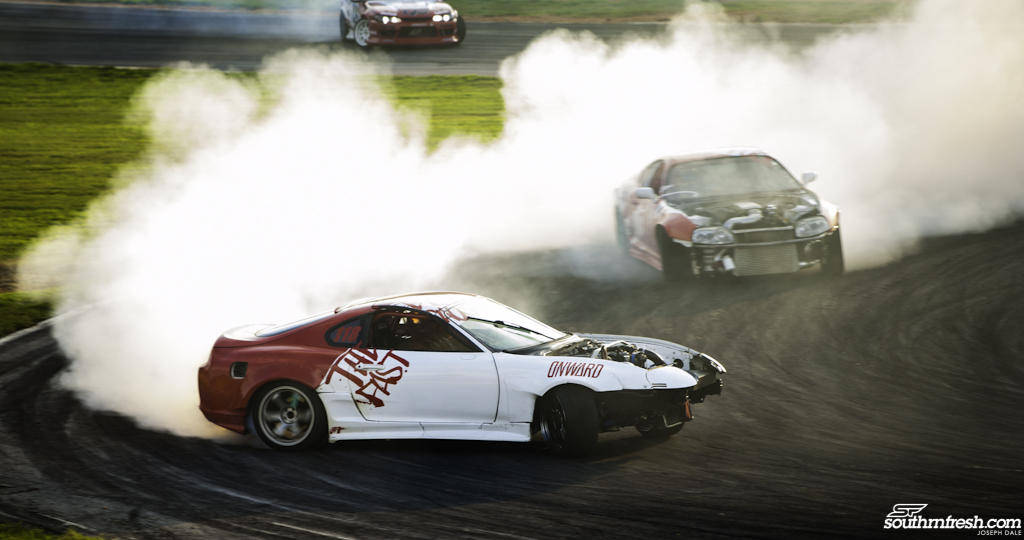 Speed Warhouse brought out both their Supras.  One with the 2JZ still , and the "VIPRA" powered by a turbocharged V10.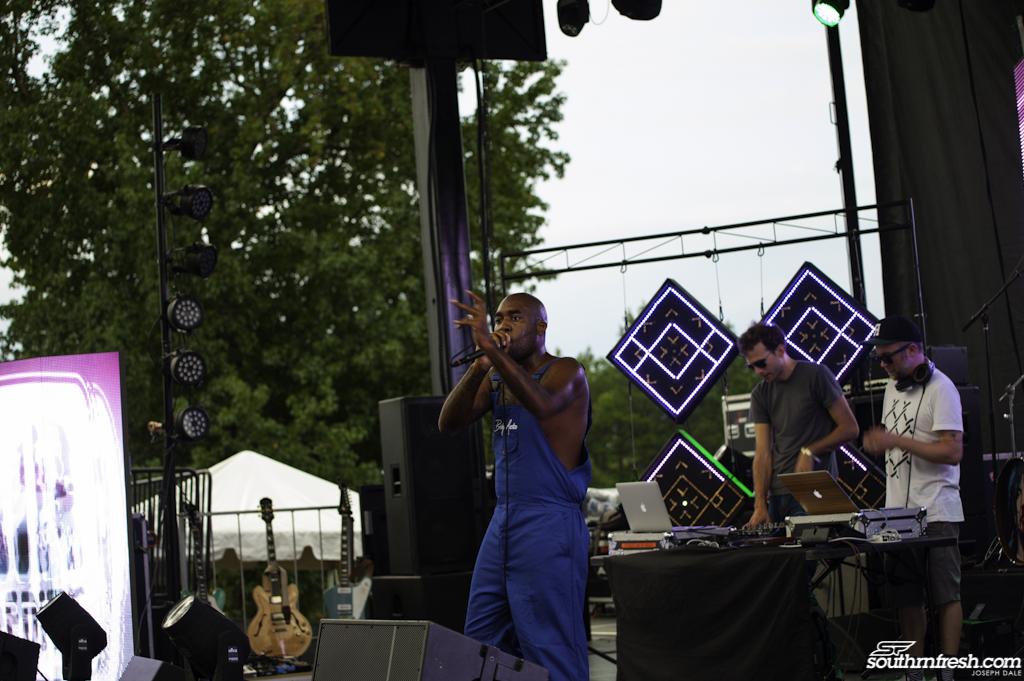 After the drifters finished up on Friday afternoon, Air Credits hit the stage for on of the many performances of the weekend.  Unfortunately their performance was cut short due to a thunderstorm rolling in.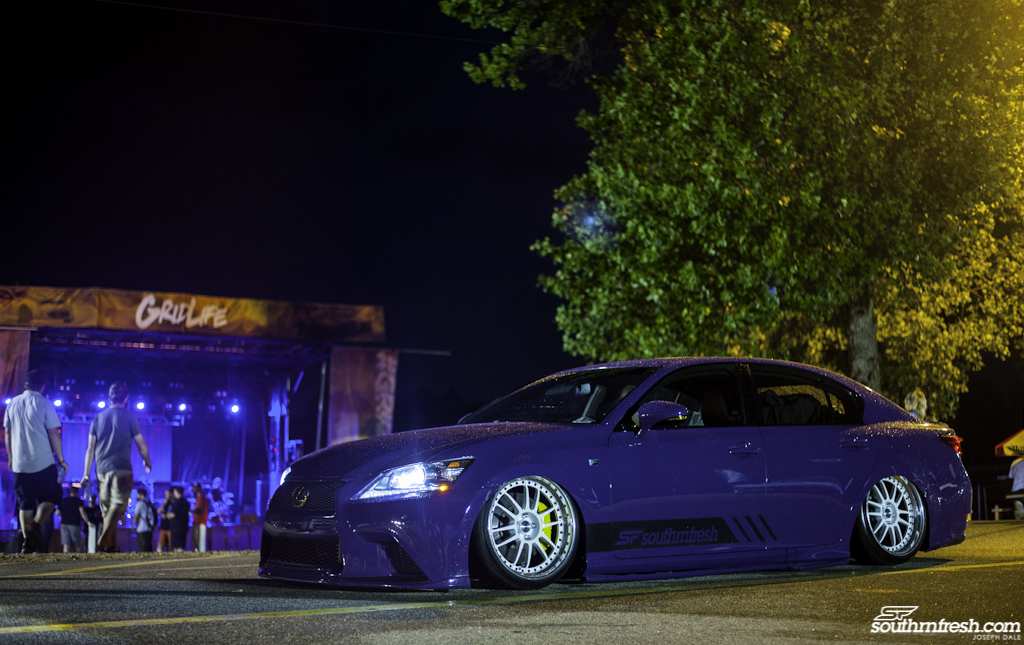 I had borrowed Cliff's GS for Friday to use as a booth car.  After the rain stopped, and everyone took cover, I was able to get a cool shot in front of the stage, before we headed home for the night.   That is all form the first part one of our Gridlife South coverage, part 2 to follow soon.